The two major carriers from the United Arab Emirates have world-class flagship First Class products flying on their Airbus A380 superjumbo aircraft.
Emirates calls its top product simply First Class whilst Etihad names theirs First Apartment.
In October 2019, I had the chance to try both of the products out. I flew Emirates for three hours from Dubai to Amman, Jordan. A week later, I took Etihad from Abu Dhabi to New York JFK, a much longer 15-hour flight.
Both of these products are available on flights from Australia. So, which one would I would recommend more highly?
Cabin
Emirates has a more open layout, with 14 First Class Suites, whereas Etihad has only 9 First Apartments.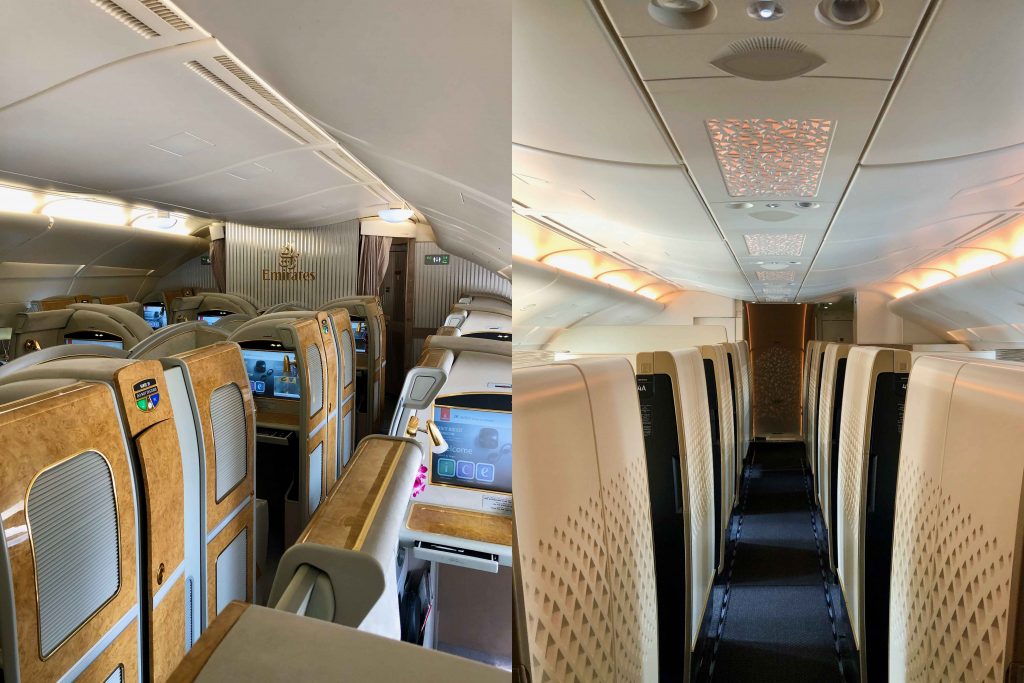 Etihad has the edge here given that each one has higher privacy doors. However, I must note that Emirates' doors are electronically-controlled whereas Etihad's are manual and therefore clumsier.
Cabin winner: Etihad
Seat
Emirates' seat looks more narrow in the photo below, but I found it just as spacious as Etihad's, if not cushier.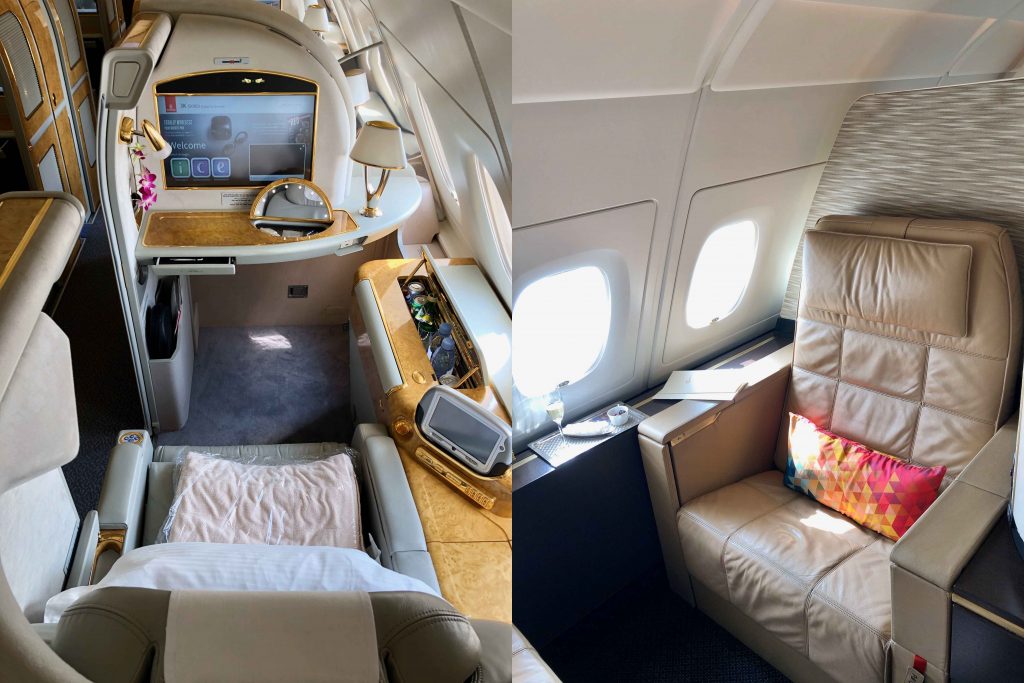 I did like that you could put your feet up on the bed in front of you on Etihad.
Seat winner: Etihad
Bed
This one may be controversial, but I just can't get over it. Emirates' bed is more cramped but has a softer mattress and linens.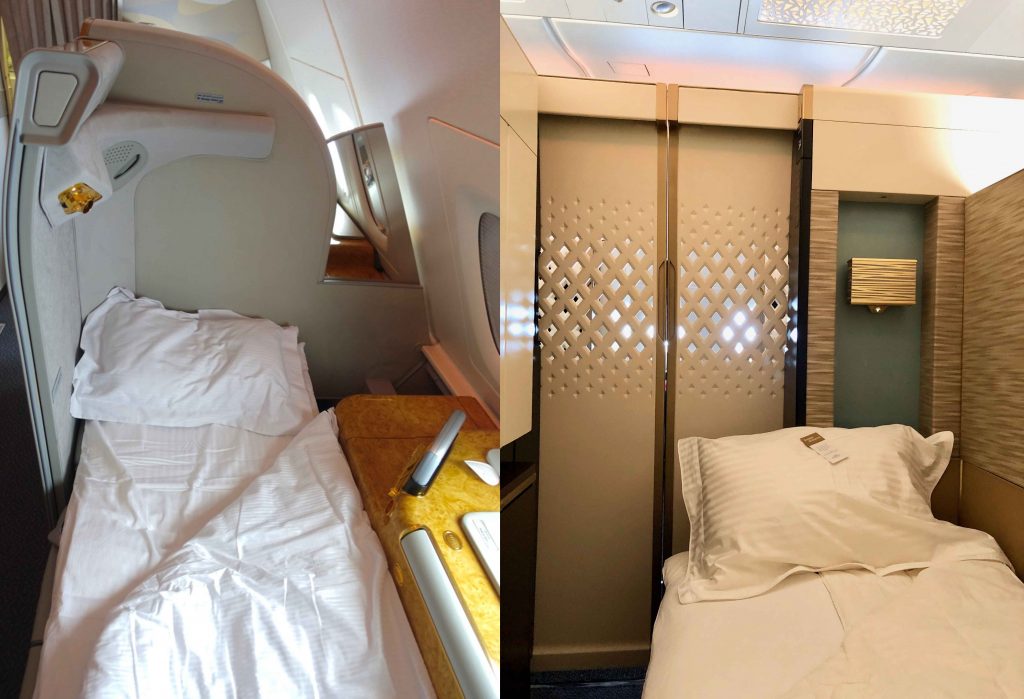 Etihad's, on the other hand, is harder. This means I felt the vibration from every single footstep of the cabin crew walking up and down the aisle.
It was really hard to enjoy a good sleep. I think this is a major design flaw of this product. I mitigated this only partially by switching the pillow from being next to the aisle (pictured above) to the window side.
Bed winner: Emirates
Food & drink
There wasn't much of a difference here. I found the food onboard to be delicious on both carriers. Here is a picture of the Arabic mezze platters.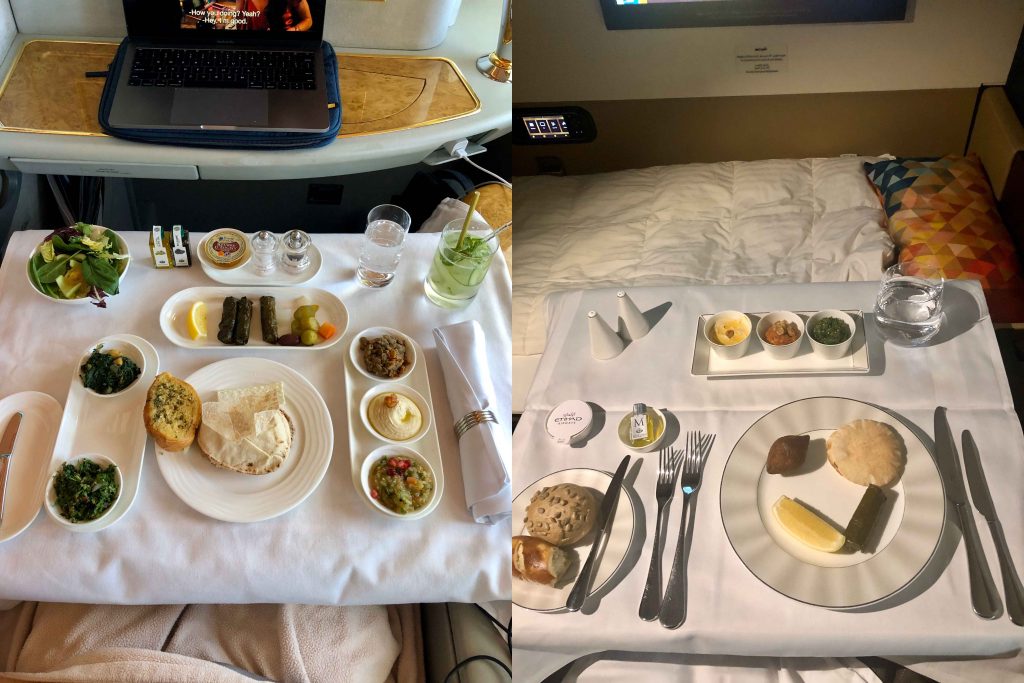 Winner: tie
Customer service
The larger carrier wins by far here. I found the Emirates crew to be polished and warm, addressing me by name during every interaction and promptly fulfilling requests. I also found them to be proactive.
Etihad's crew disappointed me. Not once on my 15-hour flight was I addressed by name, not even upon boarding. The crew also didn't introduce themselves by name. Food and drinks weren't delivered very promptly. I imagine that low staff morale at Etihad plays a big part in these shortcomings.
Customer service winner: Emirates
Inflight entertainment
Again, Emirates wins here. That's not necessarily for the range of movies and TV shows available (they were on-par) but rather the definition of the screen on Emirates is far clearer.
Inflight entertainment winner: Emirates
Ad – Scroll down to continue reading.Minimum spend, terms & conditions apply.
Onboard shower
You get a half-hour window on both carriers to enjoy a shower, which includes five minutes of hot water, which you can pause to extend out.
Emirates again wins as it has two showers (one per seven passengers) against Etihad's one shower (for nine passengers).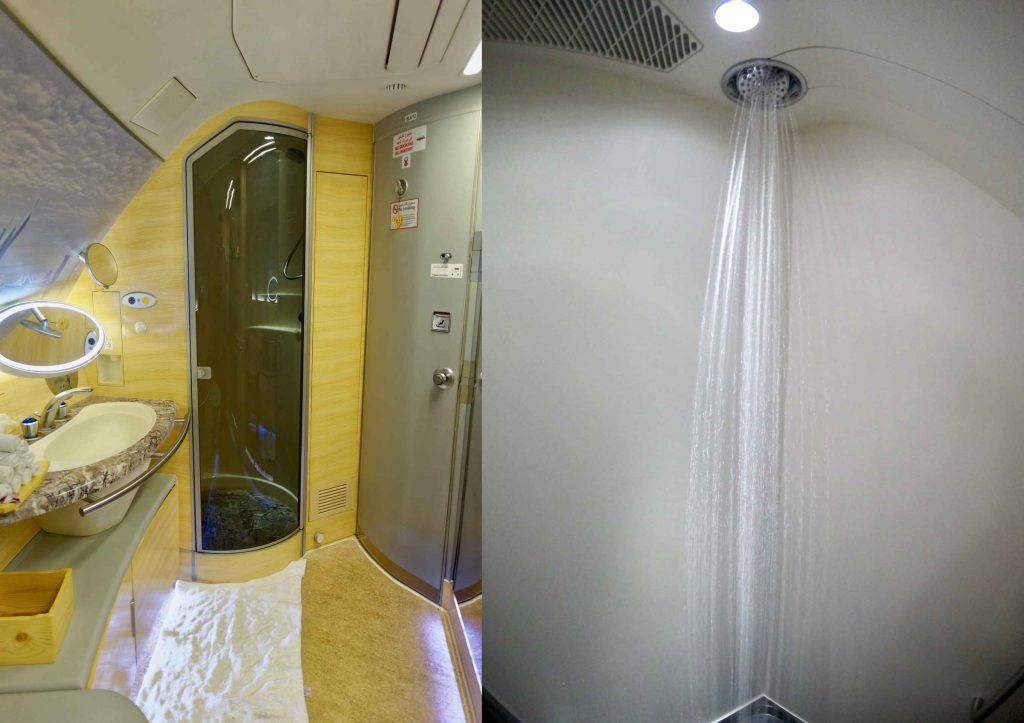 Emirates' bathrooms are substantially bigger than Etihad's and include customisable heated floors. I found the water temperature to be better on Emirates.
Plus, Etihad messed up my shower appointment time by 1½ hours, interrupting me during a meal to say I had to shower then. Again, not the greatest customer service.
Onboard shower winner: Emirates
Want to know which airlines have onboard showers? Read our guide here.
Onboard bar
Emirates' offering has a dedicated bartender (me!) and natural light, whereas Etihad's is self-service and has no windows.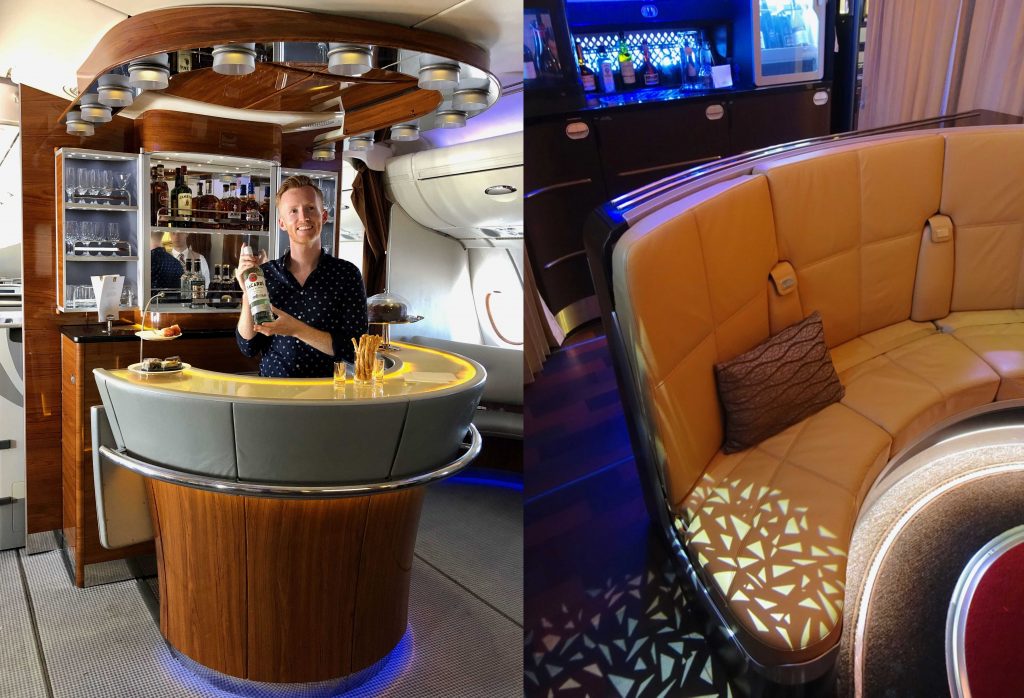 Onboard bar winner: Emirates
Read here to know which airlines has a better onboard bar than Emirates.
Ground experience
Again, Emirates is the superior airline here. I found their check-in and gate staff to be friendlier. Also, you can board the plane directly from the lounge in Dubai and some other airports.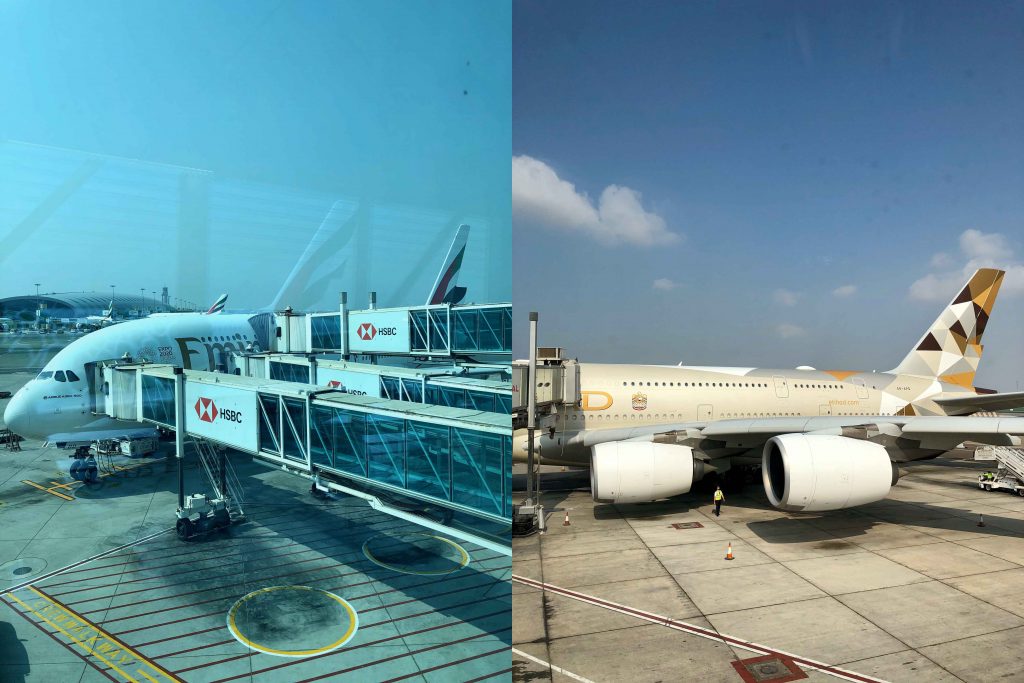 I found Etihad's ground staff to be disinterested and cold. The boarding process was haphazard, with a mad rush to the gate when First and Business Class passengers (up to 79 people!) were invited to board at the same time. That made no sense to me.
Note that neither airline now offers a complimentary chauffeur transfer to the airport on award tickets.
Ground experience winner: Emirates
Lounge
In Dubai
This one is a bit more balanced given they are two very different offerings.
In Dubai, Emirates basically has an entire floor of the terminal for its First and Business Class passengers, including duty-free shops. This means it feels less intimate, even though every single employee greeted me as I walked through.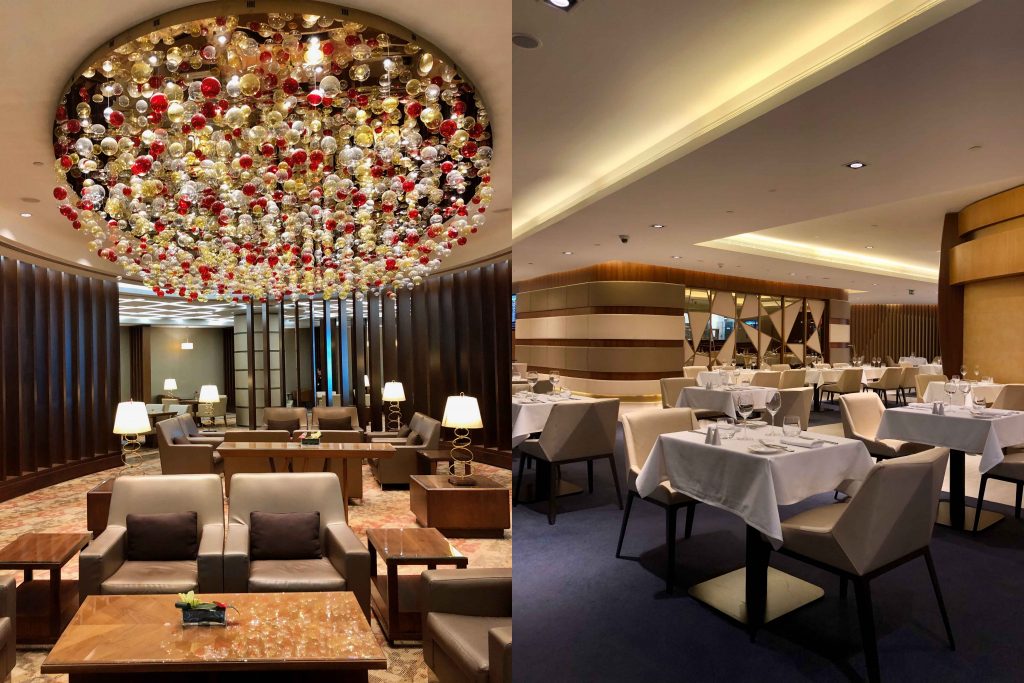 Etihad, on the other hand, has a much smaller lounge at its hub in Abu Dhabi. That means it can get crowded at times.
Both offer great dining and drinks and a 15-minute complimentary spa treatment.
In Sydney
Whilst The House for Etihad passengers is a perfectly fine place to spend an hour or two before your flight, the Qantas International First Lounge that Emirates passengers get access to is much more luxurious.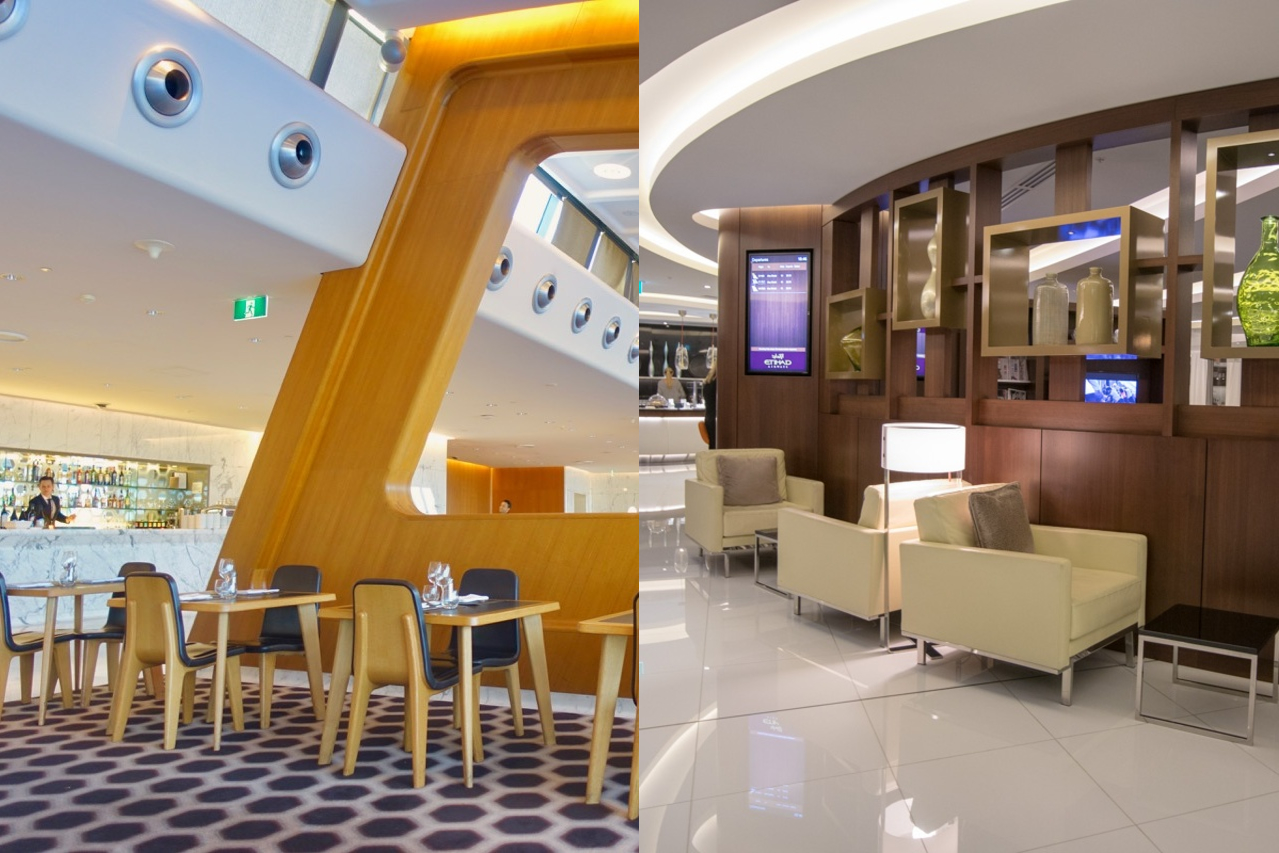 Lounge winner: Emirates
Award availability
The number of A380 aircraft that Emirates has is more than 11 times Etihad's (112 vs 10). To be fair, however, not all Emirates A380s have a First Class cabin, whereas all of Etihad's do.
That means that the number of routes that you can fly an A380 on with Emirates is much higher. However, it is also stingier with releasing award seats than Etihad is. Given that…
Award availability winner: tie
Frequently asked questions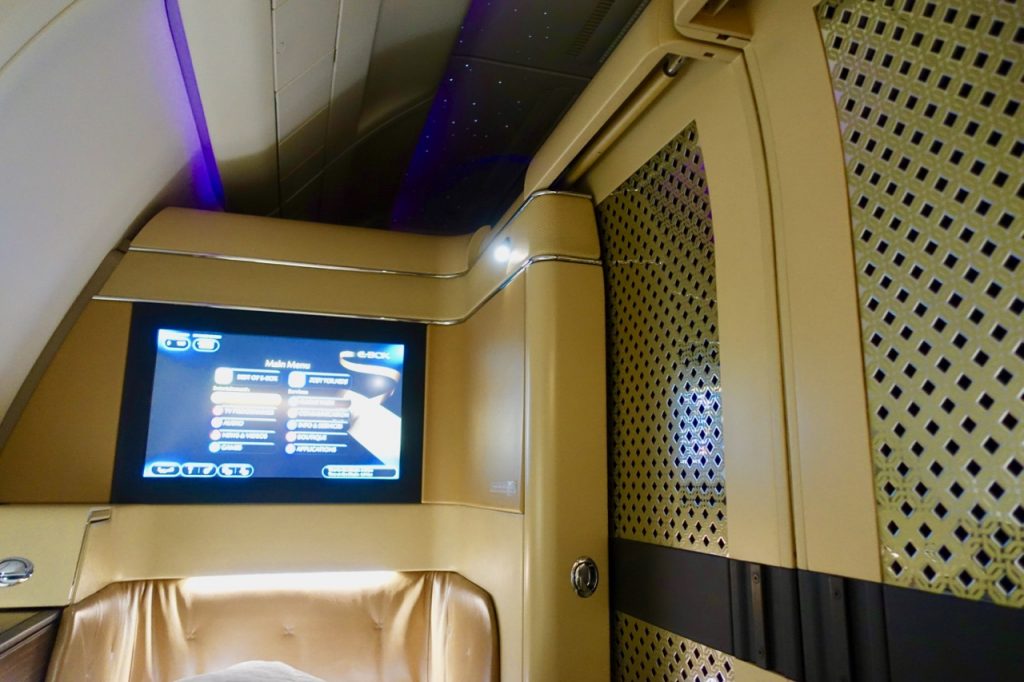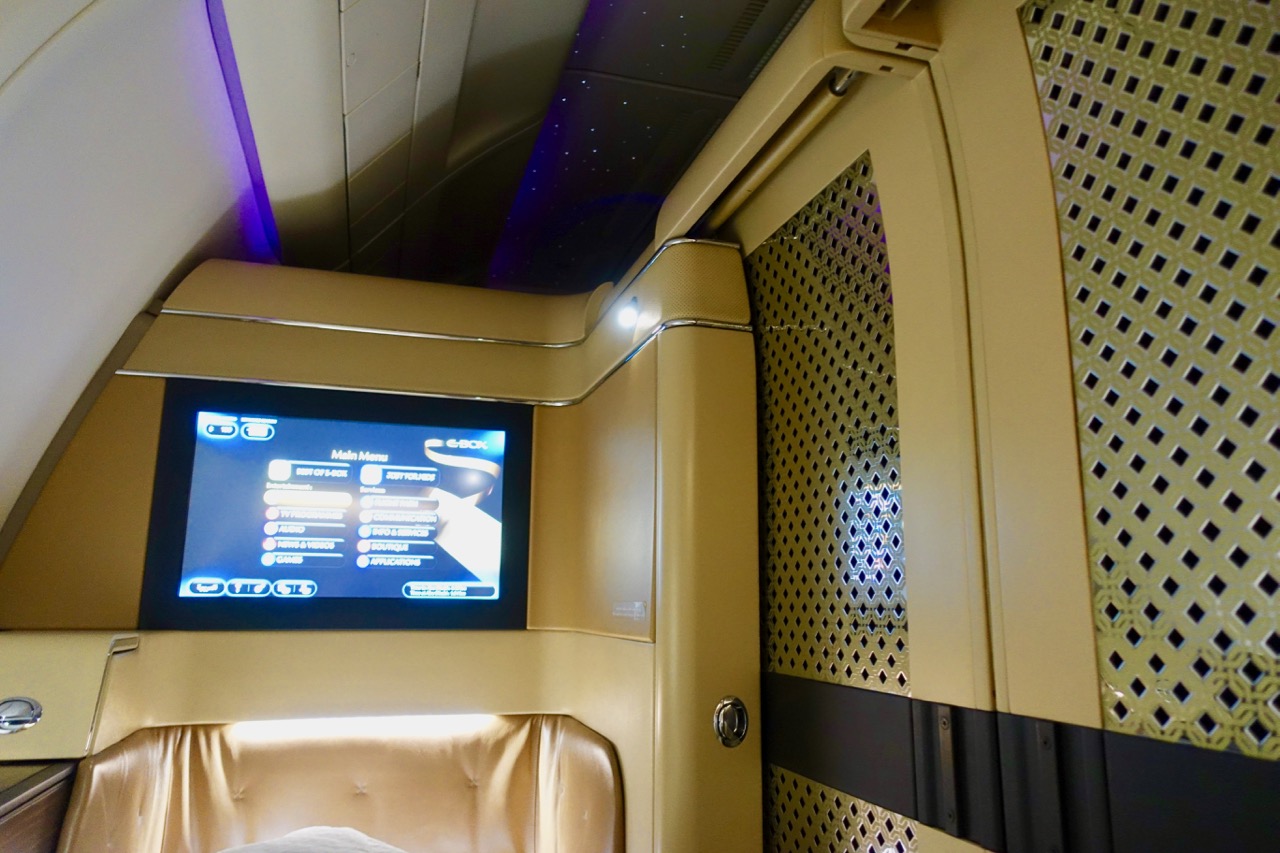 Summing up: is Emirates or Etihad A380 First Class better?
As you can probably tell by now, I think that Emirates has the better product overall.
When you fly First Class, you expect top-notch customer service and comfort, and Emirates delivers on this. Emirates' onboard shower and bar are both better than its rival's offerings.
Having said that, Etihad does have a slightly better seat and more privacy. However, you'll probably get a better sleep on Emirates due to its softer bed.
Emirates vs Etihad A380 First Class: which is better?
was last modified:
March 16th, 2022
by