The Point Hacks team meets up once a year for a catchup (as longer-term readers might know.) Previous years' meetups have taken us to Singapore and Tokyo.
Where does the Point Hacks team work?
Most of the team is based in an office in Melbourne's southeastern suburb of Elsternwick that we moved to at the start of the year. However, we also have team members working remotely from Sydney, Gold Coast, Perth, Auckland, Tagaytay City (The Philippines) and Austin (United States).
This means that getting together once a year is essential to team-building.
Whilst in Hong Kong for three days in mid-October, we took advantage of clear skies to enjoy this beautiful view from Victoria Peak.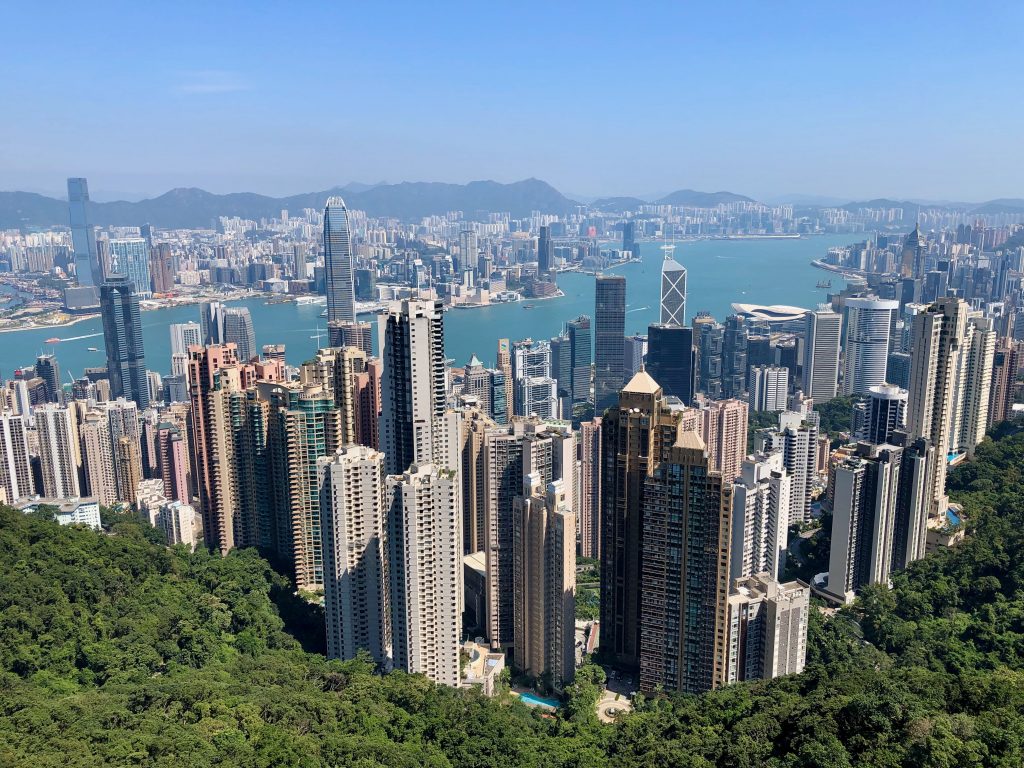 We also went to the Happy Valley horseraces one night: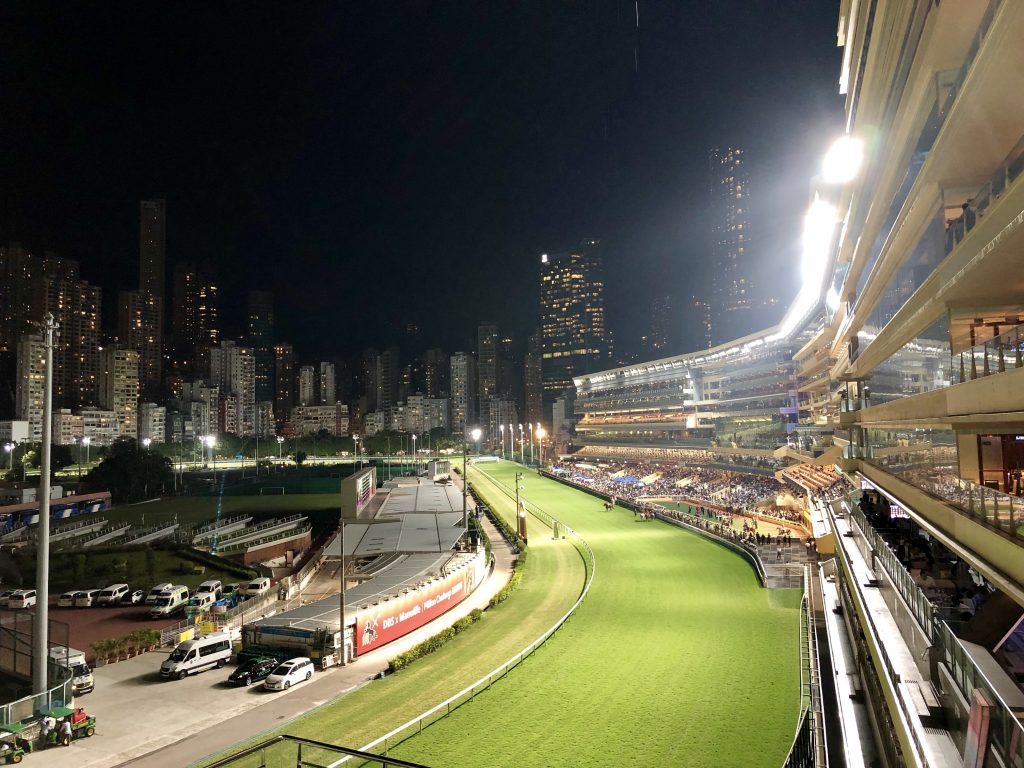 and sampled local food.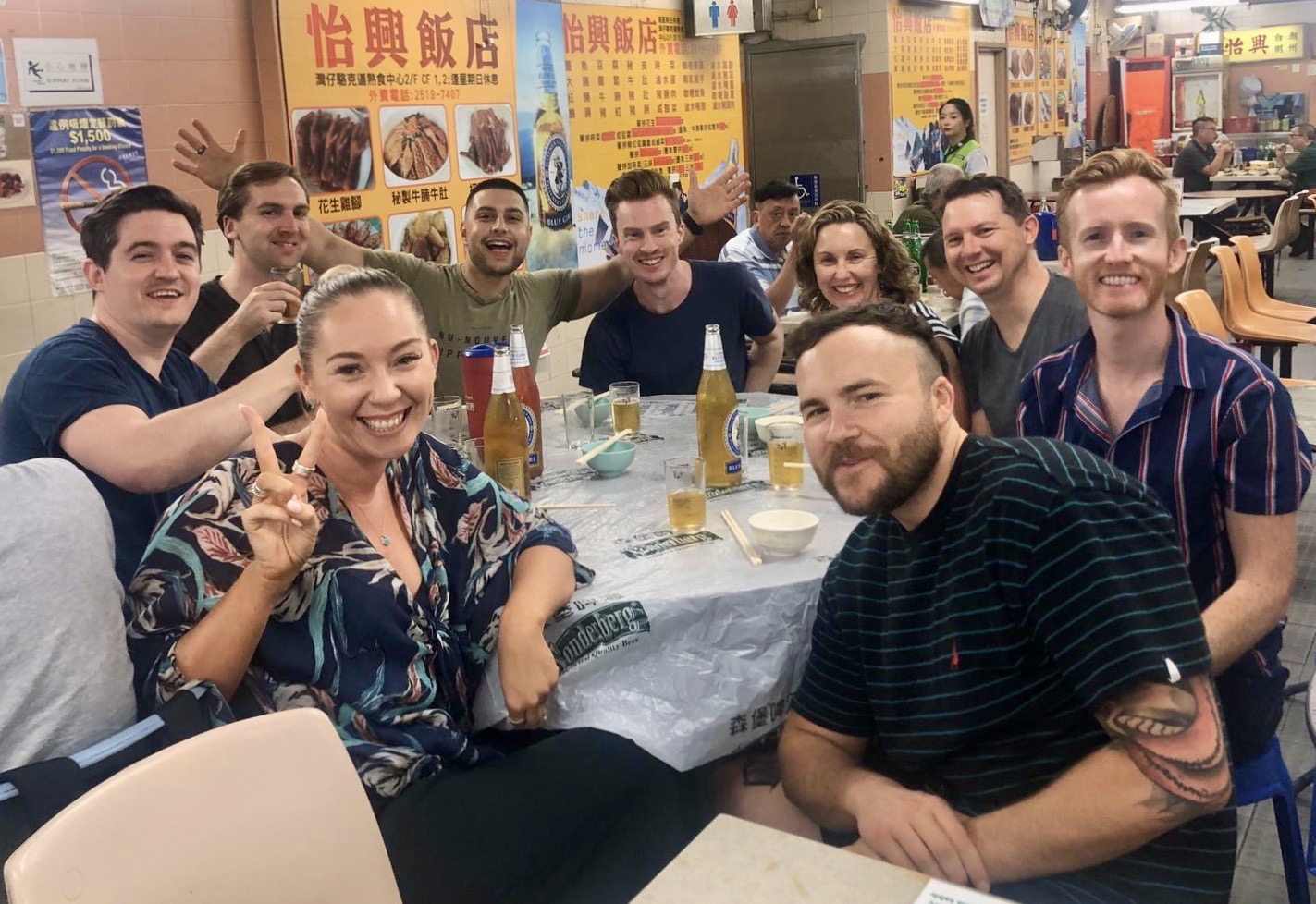 Ad – Scroll down to continue reading.Minimum spend, terms & conditions apply.
How did we travel to this year's meetup in Hong Kong?
Qantas 787 & Virgin Australia A330 Business Class from Melbourne
About half of the Melbourne team flew with Qantas and the other half with Virgin Australia. Of those, roughly half were in Business and the other half in Economy.
From speaking with each of the team members, the general consensus I got was that there wasn't much difference between the products. Those flying on Qantas tended to focus on positive things to say about the comfortable seat, modern finishes and big Dreamliner windows.
Conversely, Virgin Australia passengers were more impressed by the excellent food and friendly customer service.
The big difference came in the quality of lounges departing Melbourne. Those holding Qantas Platinum or Platinum One status got access to the fantastic Qantas International First Lounge.
The next-best option was The House, which is the lounge that Virgin Australia passengers had access to.
Finally, Qantas passengers without elite status were relegated to the Qantas International Business Lounge.
Note that Virgin Australia's Melbourne – Hong Kong service will be cut from 11 February 2020.
Cathay Pacific 777 Premium Economy Class from Sydney
Point Hacks founder Keith travelled Cathay Pacific in both directions, with one leg in Business Class and the other in Premium Economy.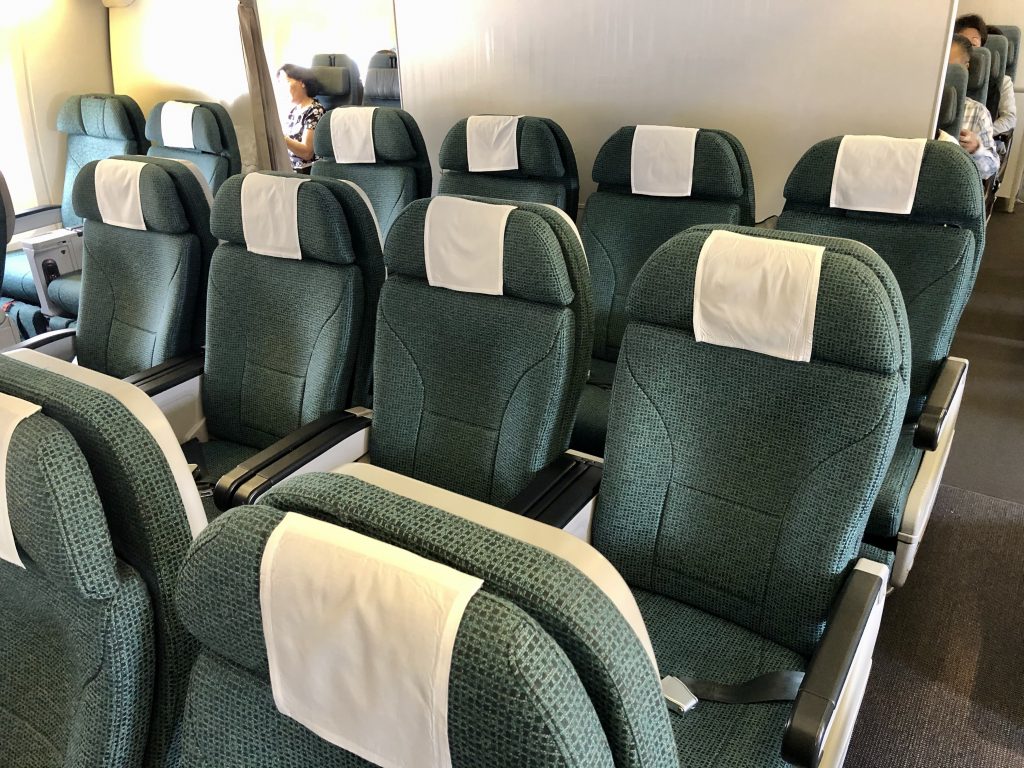 He said Cathay Pacific Business Class was 'as reliable as ever.' As for Premium Economy, it was 'comfortable enough for a daytime flight' but obviously didn't match the service or space found in Business.
He took advantage of last-minute award availability opening up to Asia Miles members in order to change the timing of his flights.
Singapore Airlines A380 Economy Class from Sydney
Analytics Manager Todd has KrisFlyer Gold status, meaning he was happy to fly Economy Class while still enjoying lounge access.
He tried to upgrade to Premium Economy Class when checking in to the SilverKris Lounge in Sydney. Given he was on a Virgin Australia codeshare ticket, however, he wasn't eligible. They did block the seat next to him to give him more space, though.
Todd reports that the flight to Singapore was surprisingly super comfortable and the food and entertainment both great. He didn't even remember the Singapore to Hong Kong flight, which is a good thing when flying at the back of the plane.
He said he had forgotten how good Singapore Airlines Economy Class really is and loved the new A380 fit-out on the Sydney flight.
Air New Zealand 787 Business Class from Auckland
Daniel Kinnoch, the Managing Editor of our New Zealand site, flew the flag carrier's flagship Business Class product nonstop from Auckland.
He said the airline offered 'truly hospitable Kiwi service.' The food was great and the bedding comfortable. However, he didn't like the unique seating arrangement that provides little privacy.
Cathay Pacific A330 Economy Class from Manila
Our Operations duo Steven and Sheena took the 2½-hour flight with Hong Kong's flag carrier.
With a cabin layout of 2-4-2, they scored two window seats. They found them surprisingly spacious and were impressed with the customer service.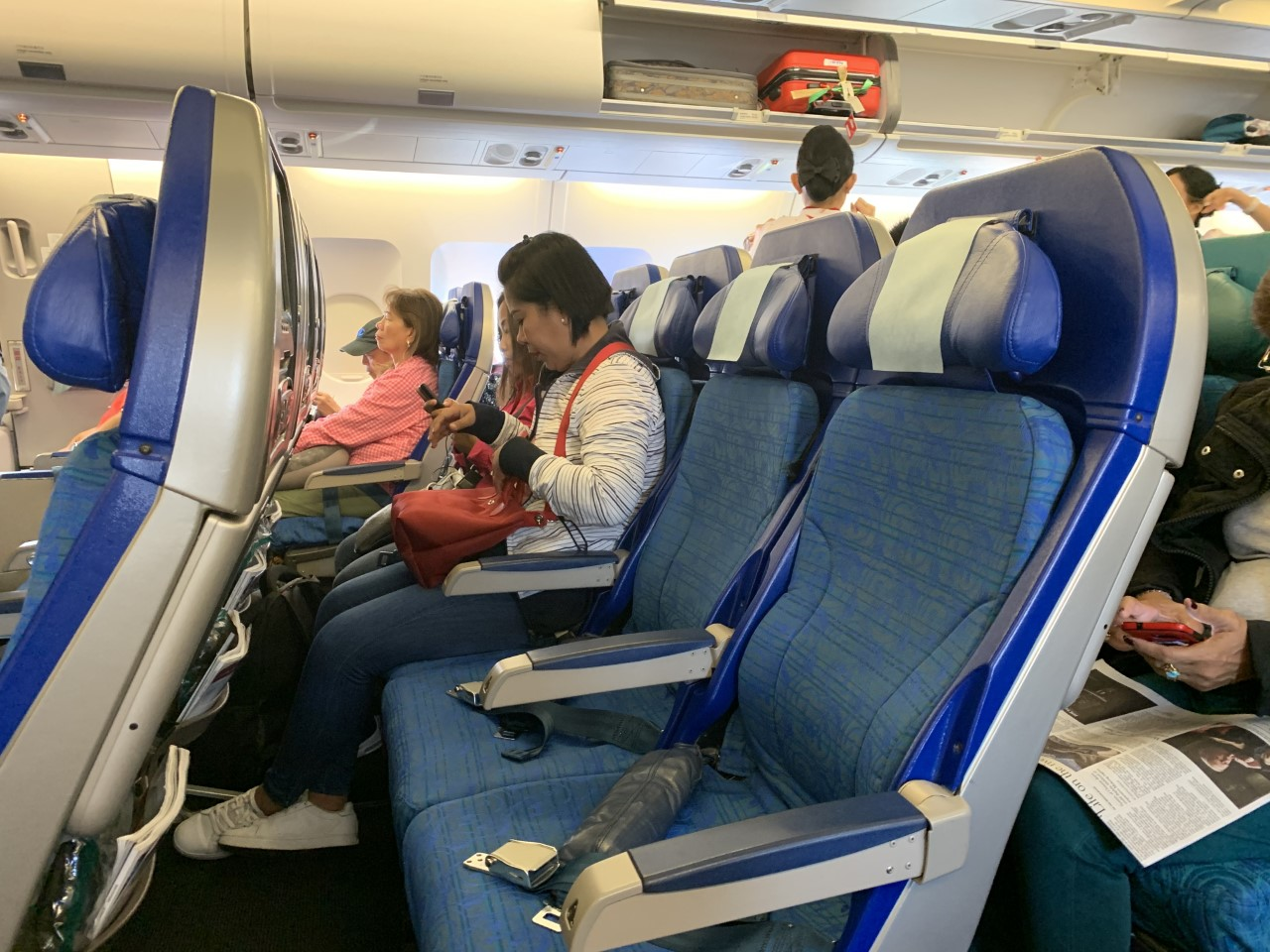 However, they report that the inflight entertainment system was outdated and the food a bit bland.
Cathay Pacific A350 Business Class from Seattle
Lastly, I travelled from my home base of Austin first to Seattle in Alaska Airlines Economy Class and then connected to Cathay Pacific from there.
I flew on their newest aircraft, the Airbus A350. It was noticeably quieter and more modern than planes like the 777 and A330.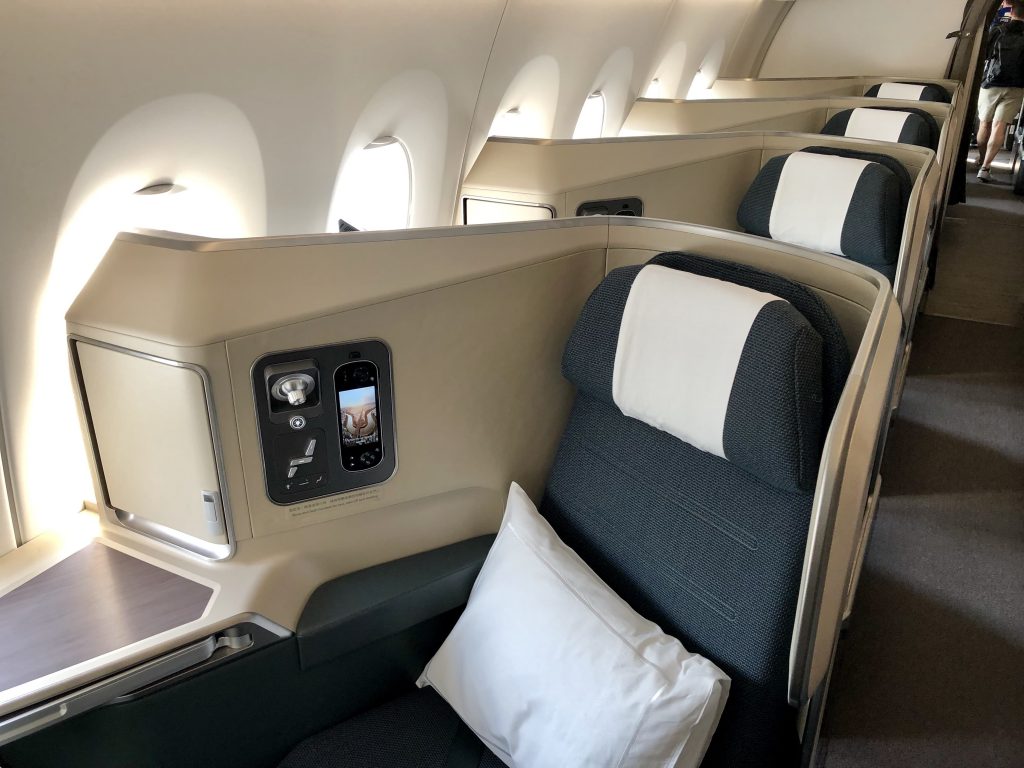 Given this was a 13-hour overnight flight, my main priority was to sleep. I was seated in the mini-cabin, which provided great privacy. The cabin was kept cool and there were no overnight announcements, making a restful slumber easy.
Flying during the first month of their new Business Class sleep service, I enjoyed the plush pillow, blanket and mattress pad.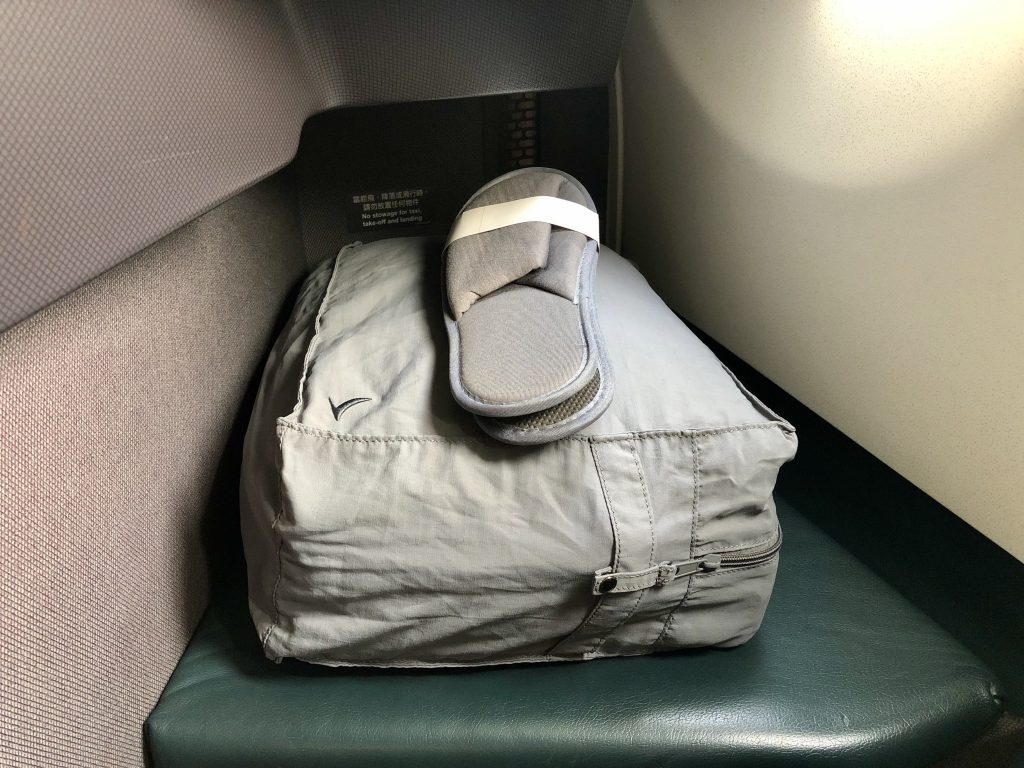 If there were anything I could fault it would be that the cabin crew were not very friendly and seemed rushed. However, I think this may have been due to the fact that their focus was to complete a quick meal service. This was so passengers could sleep—and they achieved that.
I ended up flying this or a very similar product on three other flights during the following week. I went to and from Ho Chi Minh City and then onto Dubai. I'll be writing up a review soon. This will outline the similarities and differences between the A350, A330 and 777, all of which fly on Australian routes.
Summing up
We had a great time catching up in Hong Kong and are looking forward to next year's meetup…wherever that may be!
There are a number of nonstop options to get from Australia to Hong Kong on Qantas, Cathay Pacific and Virgin Australia. There are also more one-stop options through places like Singapore and Bangkok. We hope this has given you some inspiration to use your points!
How the Point Hacks team travelled to Hong Kong for our annual meetup
was last modified:
November 29th, 2019
by