TAP Portugal is Portugal's flag carrier with its home base in Lisbon. It is a member of Star Alliance, meaning that you can redeem Singapore Airlines KrisFlyer, Avianca LifeMiles and United MileagePlus miles, as well as Emirates Skywards miles, for a redemption flight.
In mid-June 2019, I was on the inaugural flight from San Francisco to Lisbon on TAP's newest plane, the Airbus A330neo. I travelled at my own expense, paying ~US$1,500 for the one-way flight. That was a mistake—I found out it wasn't worth it.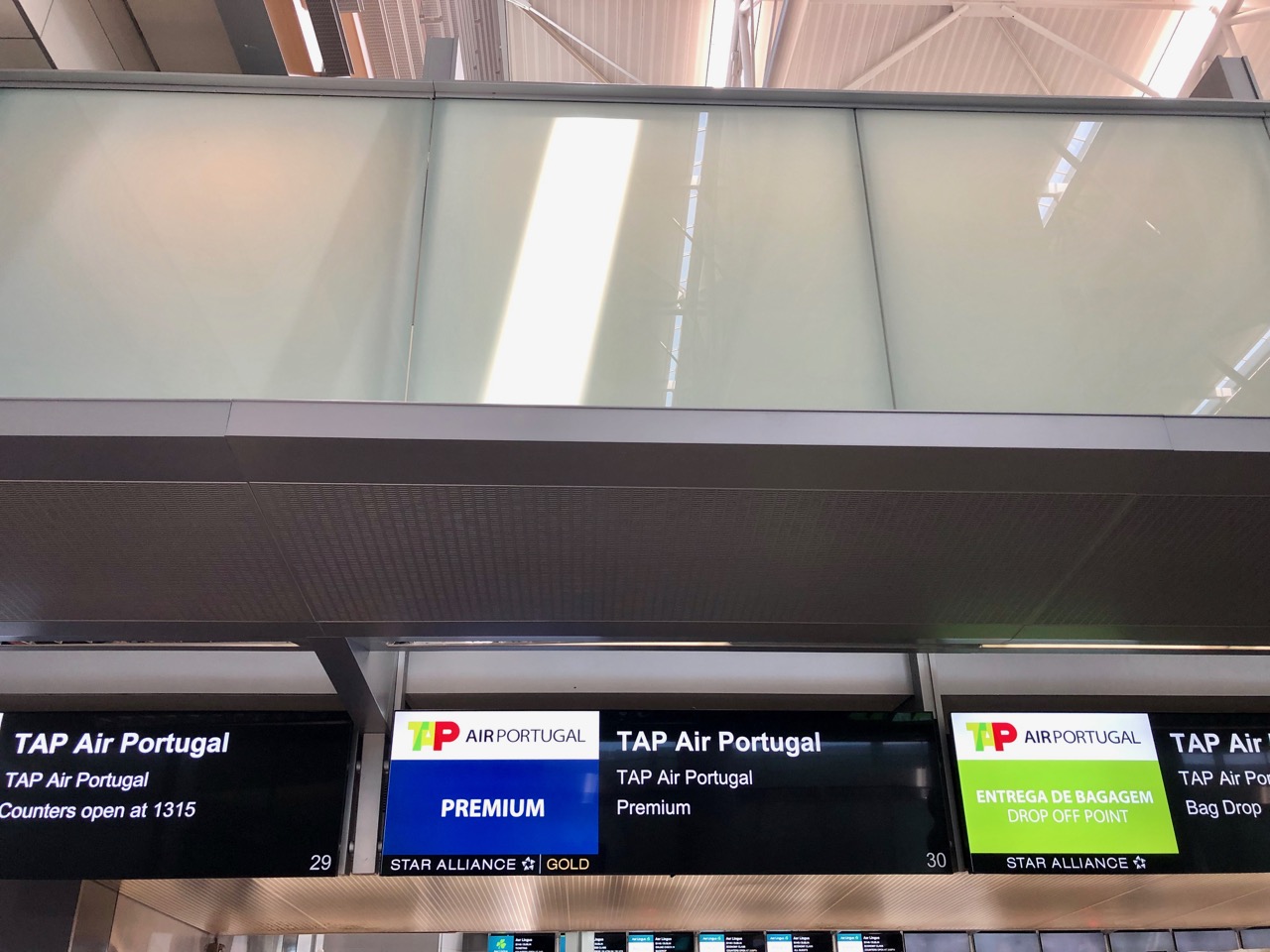 Fleet & routes
TAP operates around 2,500 flights a week to 90+ destinations in 35+ countries worldwide. The bulk of its flights focus on Europe, however, it is the largest carrier operating between Europe and Brazil, given Portugal's colonial ties there.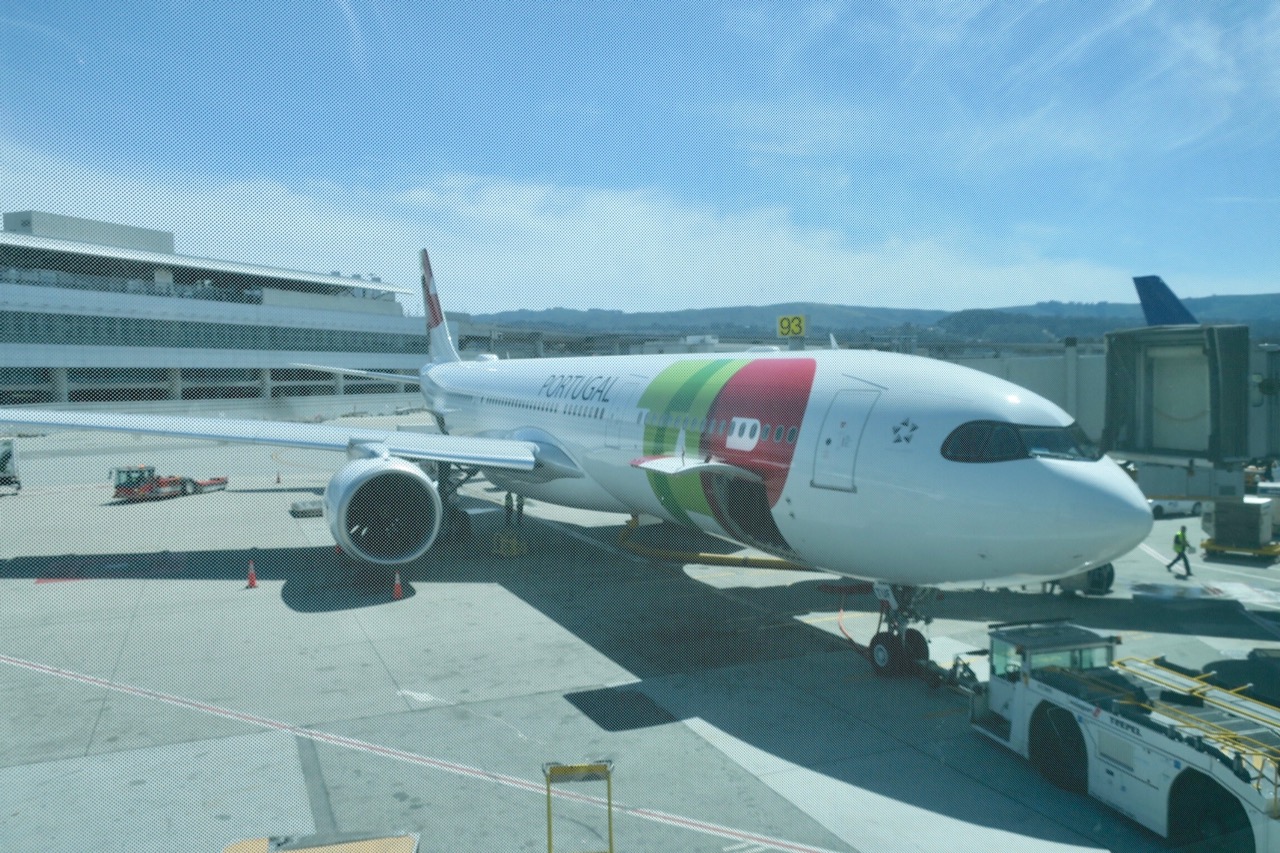 You'll also find TAP flying to former colonies in Africa, such as Cabo Verde and Mozambique.
Most Australia-based travellers will use TAP to fly between Europe and the Americas, with the airline rapidly expanding its US flights over the past few years. TAP flies from Lisbon to Boston, Chicago, Miami, New York (both JFK and Newark), San Francisco and Washington DC.
The bulk of the flights to the Americas are operated by the new Airbus A330neo (this review). Others are Airbus A330-200 or -300s, also with lie-flat seats (featured towards the end of this video).
The cabin & seats
My first impression of the cabin was how dense it was, with cramped seats.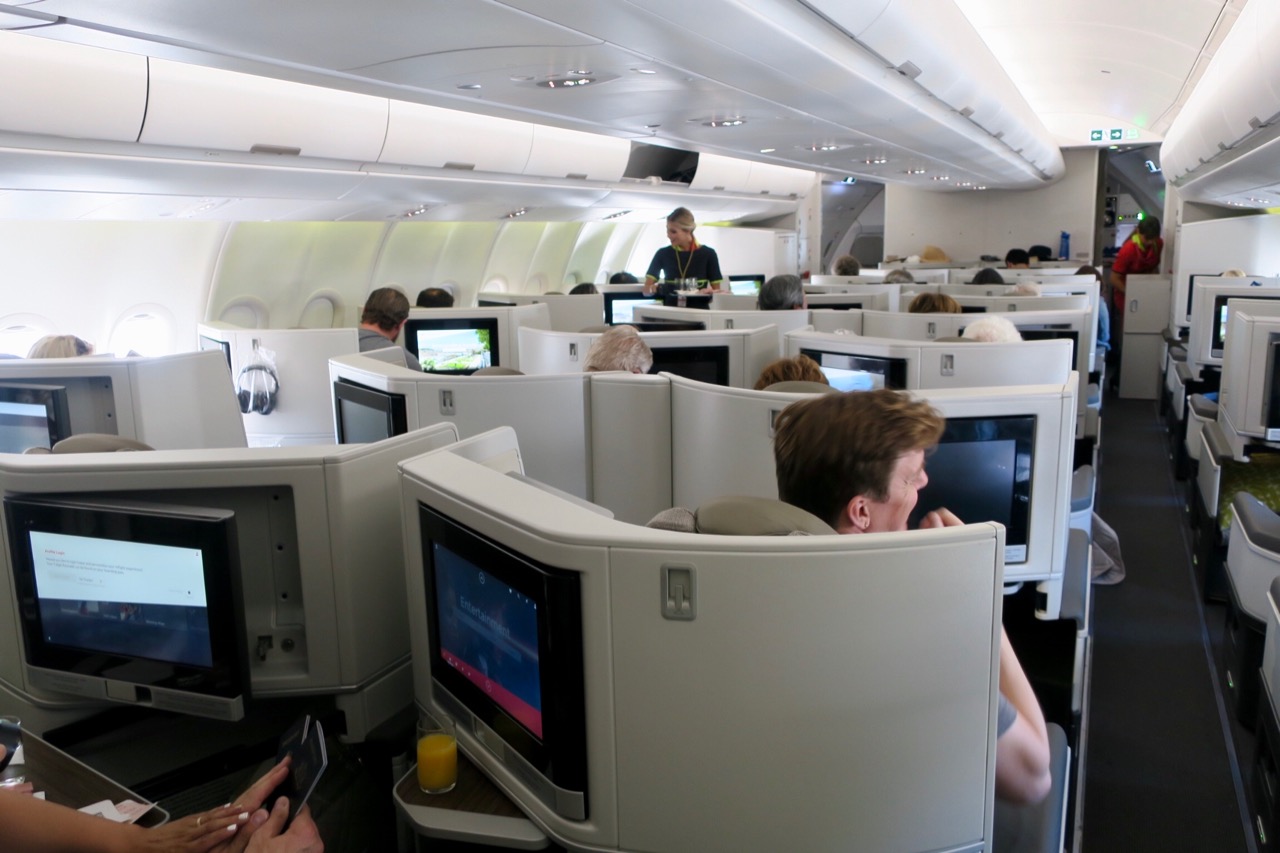 It is set up in a 1-2-1 configuration, providing direct aisle access to all passengers. However, I'm slim and even I found it hard to get in an out of my seat during the 11-hour flight.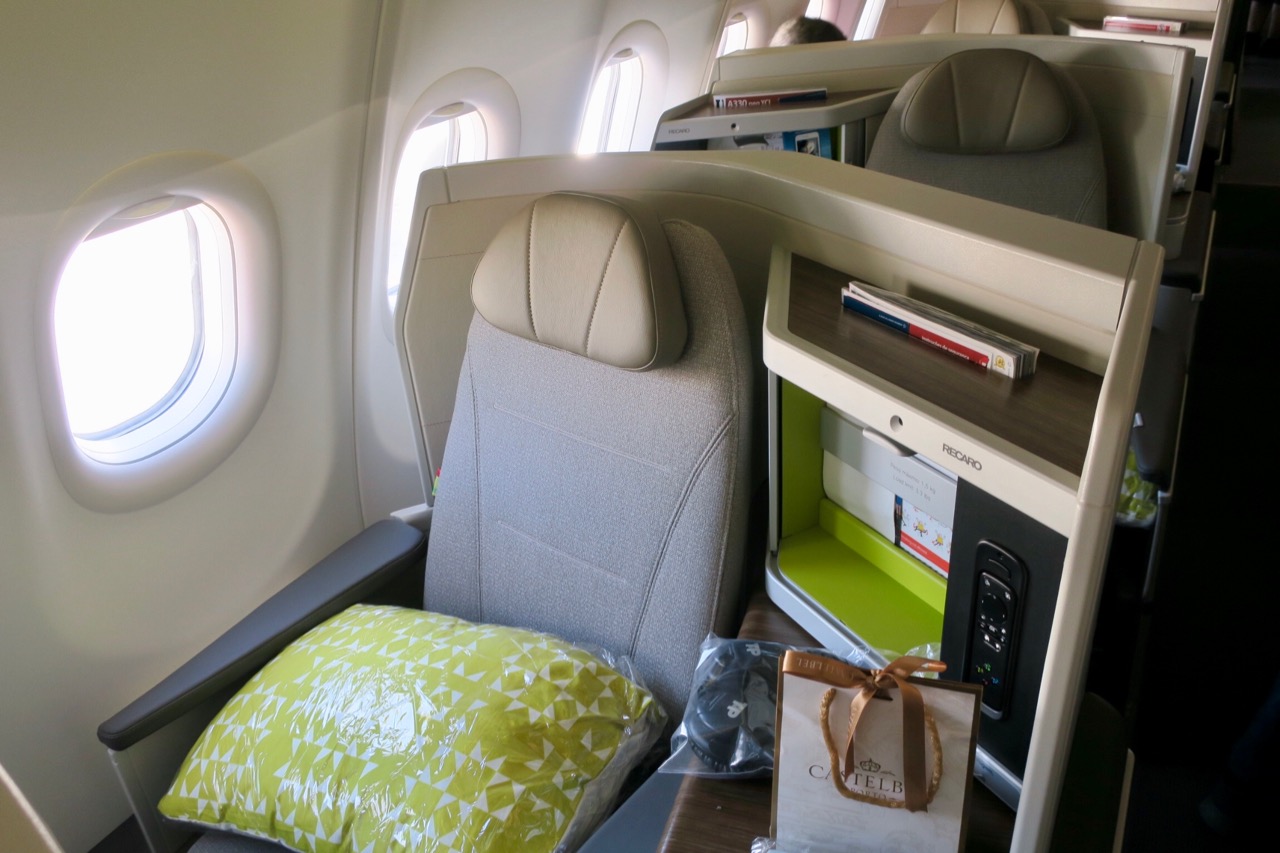 (By the way, this is the same seat that is on Israeli airline EL AL's Boeing 787 Dreamliners, which can be booked with Qantas Points. Until this flight with TAP, I was thinking the seat looked great—now I realise just how tight it is.)
I'm 5'11″/180cm and I found the footwell to be long but narrow.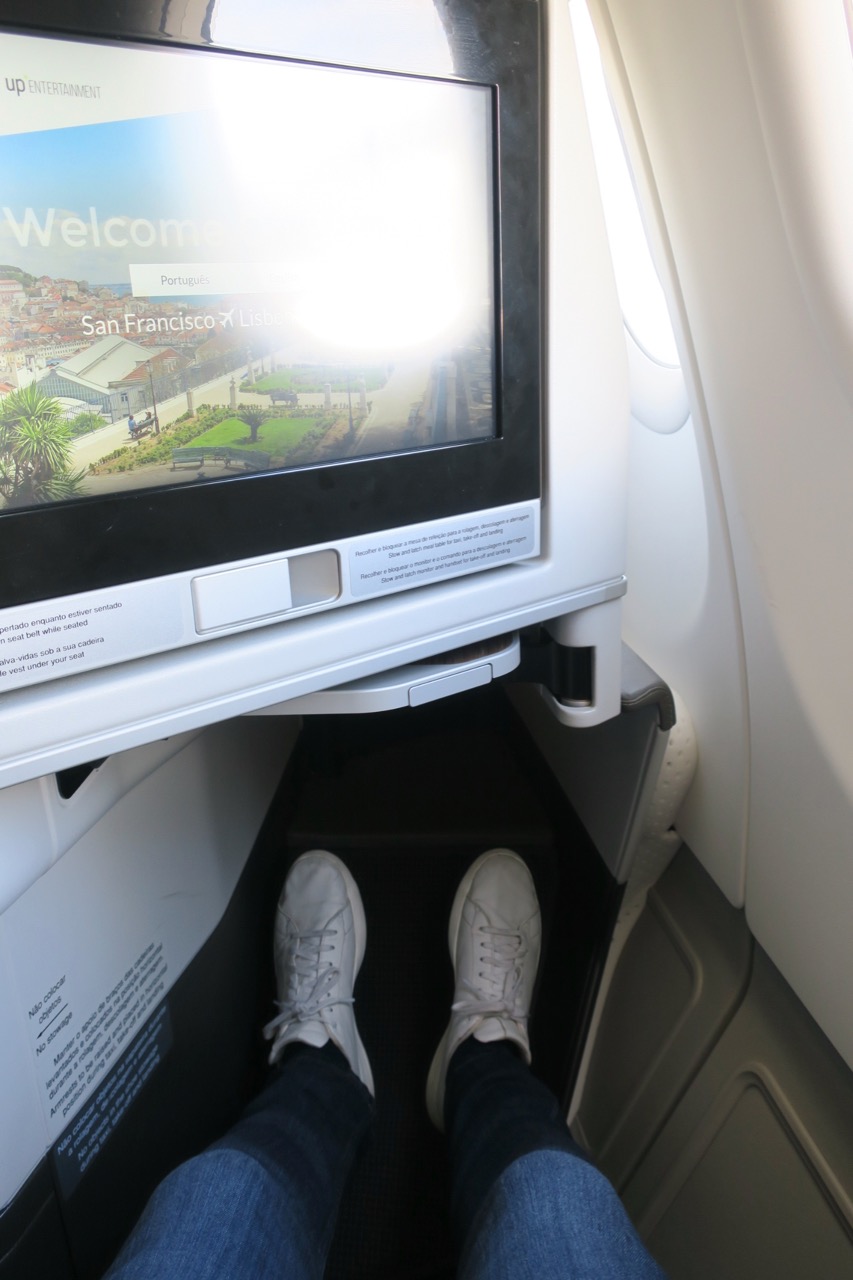 You'll get a flimsy pillow, but the blanket provided is perfect for keeping a comfortable temperature whilst sleeping.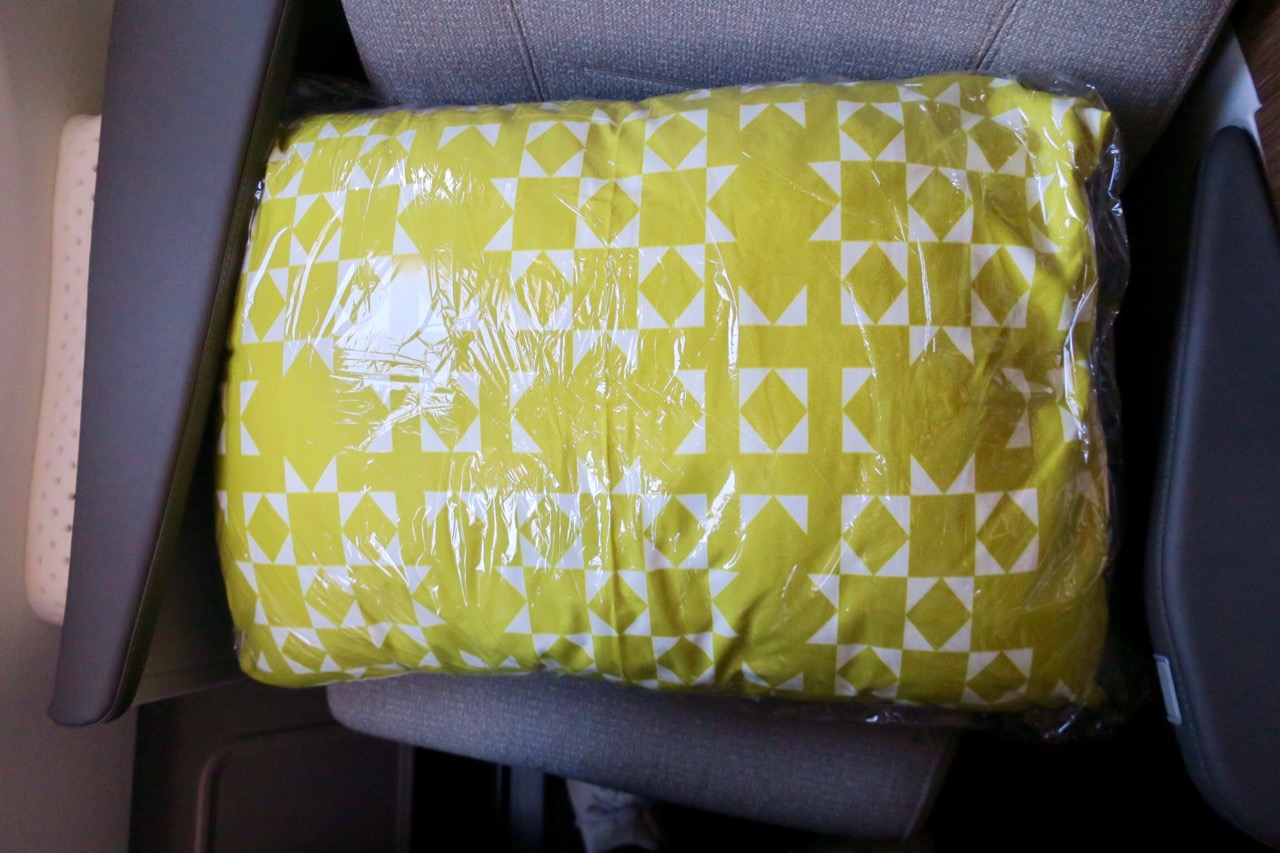 Seat choice
You'll want to avoid the seats adjacent to the aisle.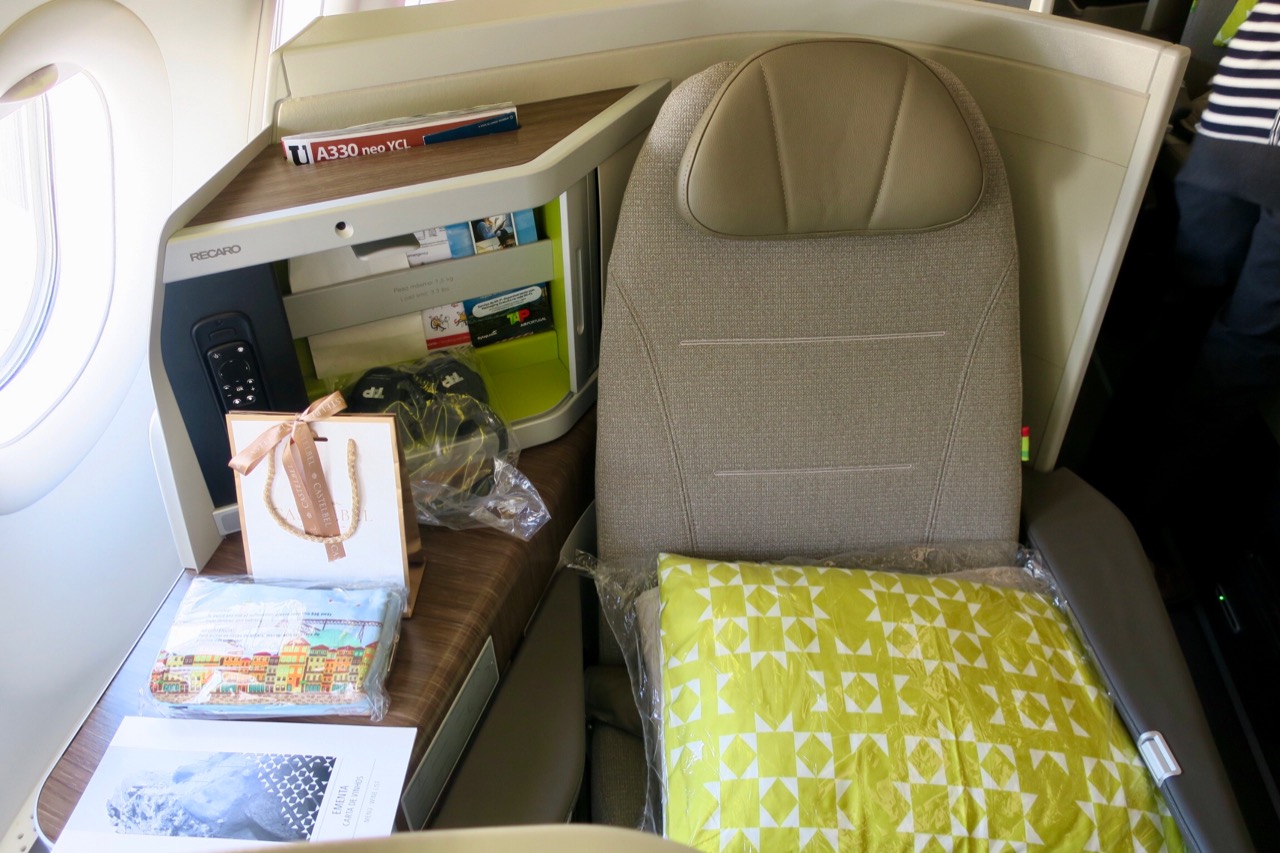 Rather, if you are a solo traveller, aim for a 'true' window seat which has the armrest separating you from the aisle.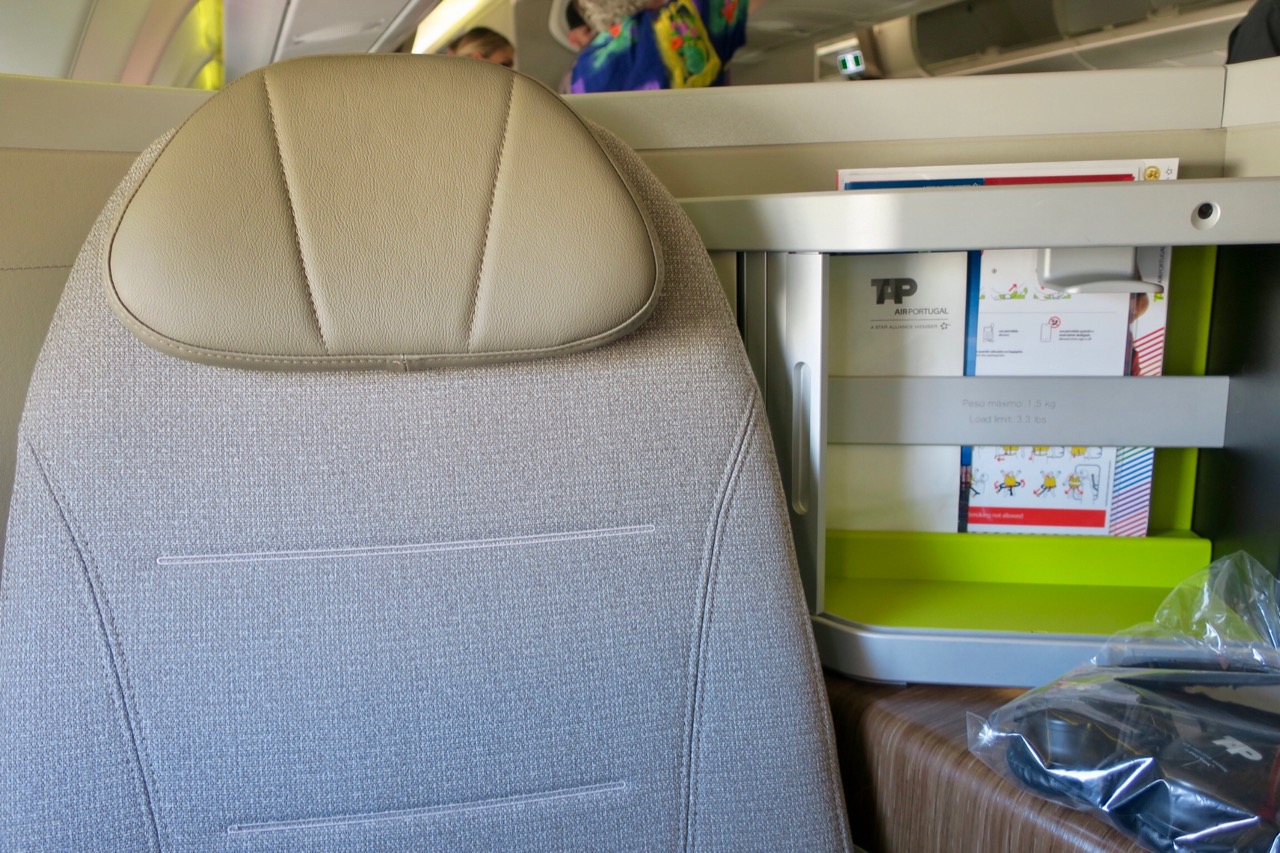 If you are travelling with someone else, you'll probably want two centre seats, of which there are two types. My recommendation would be to choose the honeymoon seats, which are placed closer to each other and provide privacy from the aisle. The alternative is divorce seats, which are exposed to the aisle (where you can see the man seated in the picture below).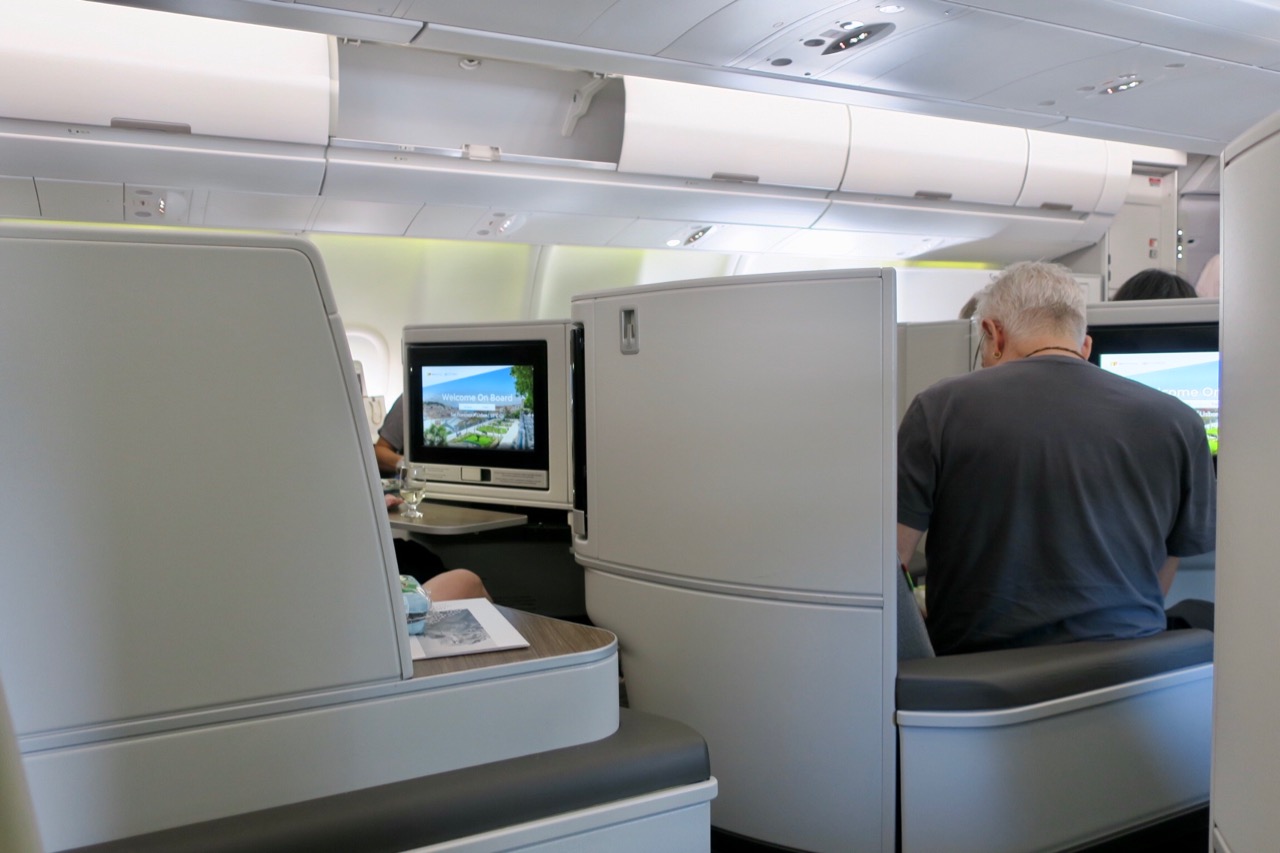 Food & drink
First off, let's talk about how small the tray table is. This is not up-to-standard for a Business Class product.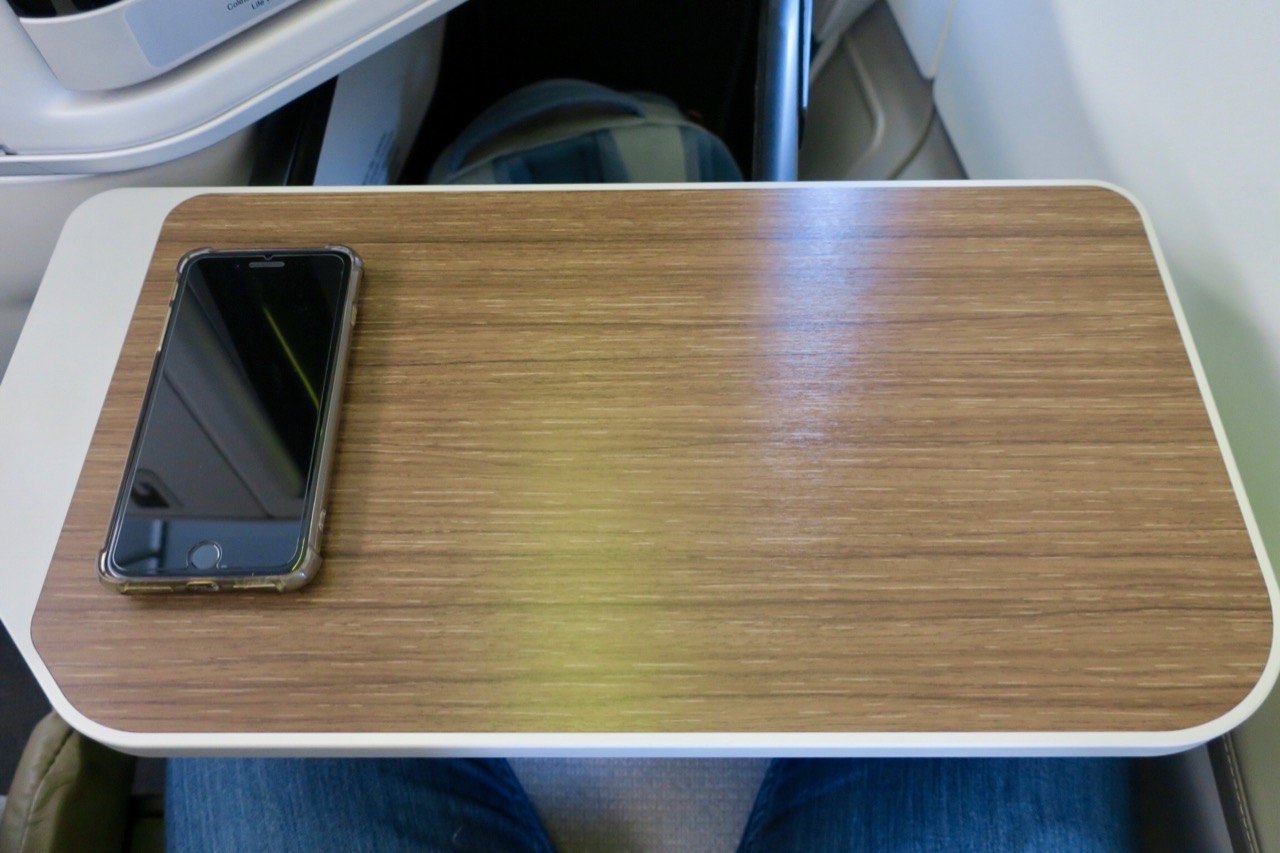 The food served was perfectly acceptable, but there was nothing of note.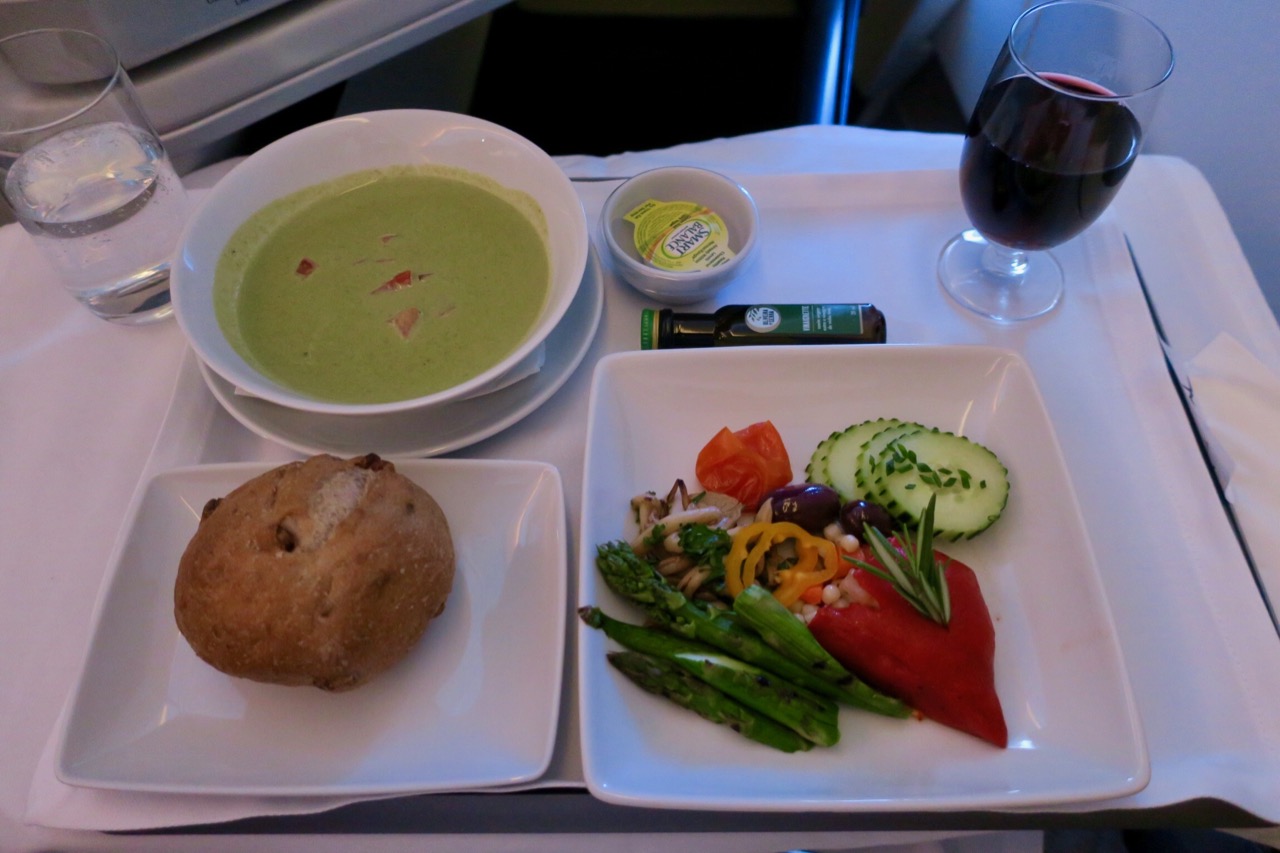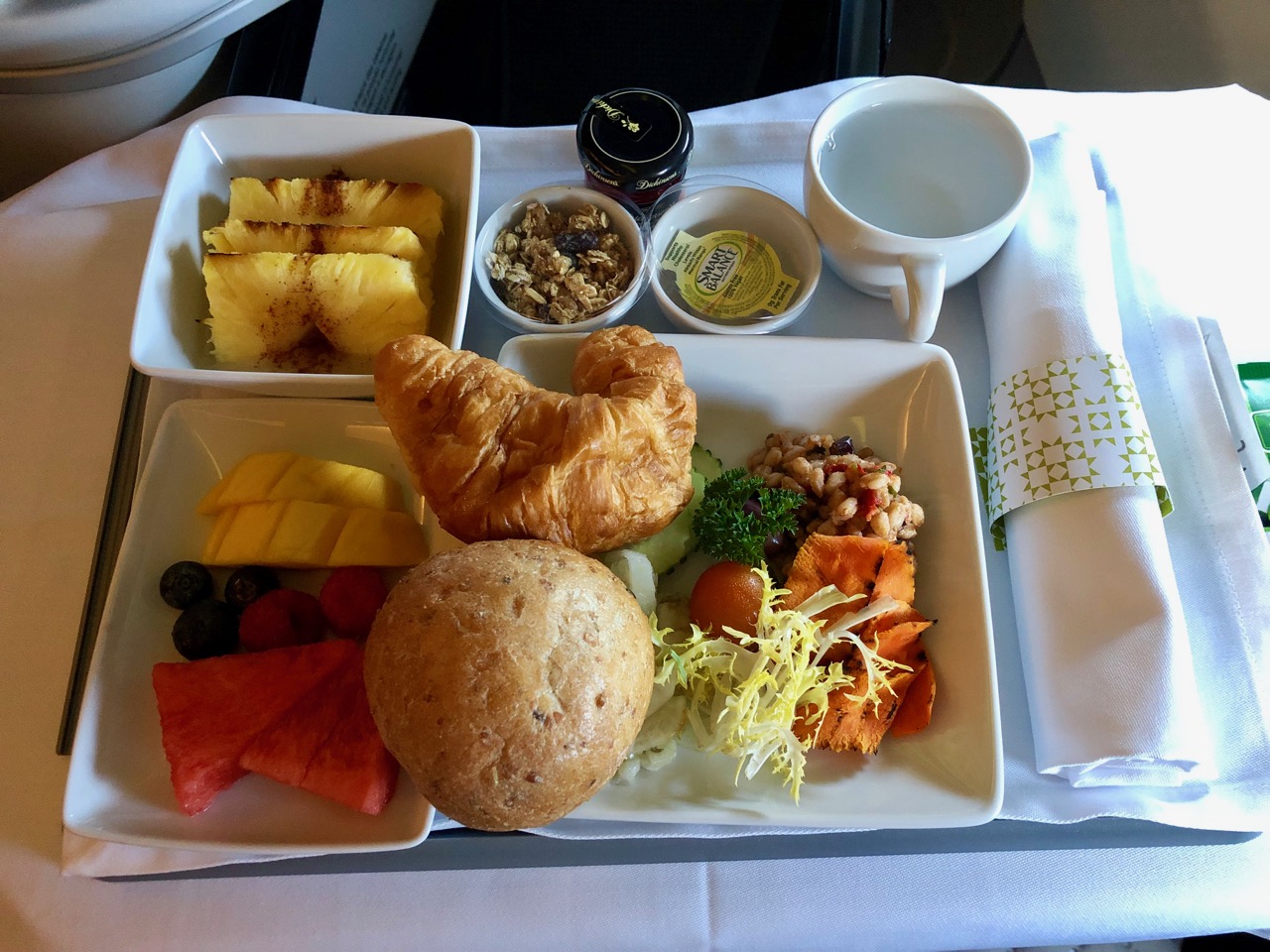 However, those who enjoy a drop of wine will enjoy the varieties from Portugal.
Here is the full food and drinks menu from my flight:
Customer service
Ugh, I'm torn here. The check-in and gate staff, as well as the cabin crew, were all warm and well-intentioned on my flight. However, everything was slow.
I waited at least 15 minutes to check in and boarding was delayed by an hour with minimal announcements. I'm going to give SFO and the airline a partial free pass for this given it was the inaugural flight.
However, it was 90 minutes after takeoff before the first round of drinks were served. Then, taking three hours to complete the first meal service is unacceptable—it cut into time that could be used to maximise sleep on this overnight flight.
Upon arrival at TAP's Lisbon hub, non-EU citizens like myself had to wait one hour at immigration and, apparently, this is not a rare occurance.
All in all, I stepped out of the airport after finally passing through immigration and customs feeling frustrated at the tardiness of every. step. of. this. flight.
Inflight entertainment
The touchscreen is responsive and the system has a wide range of Hollywood movies and TV shows.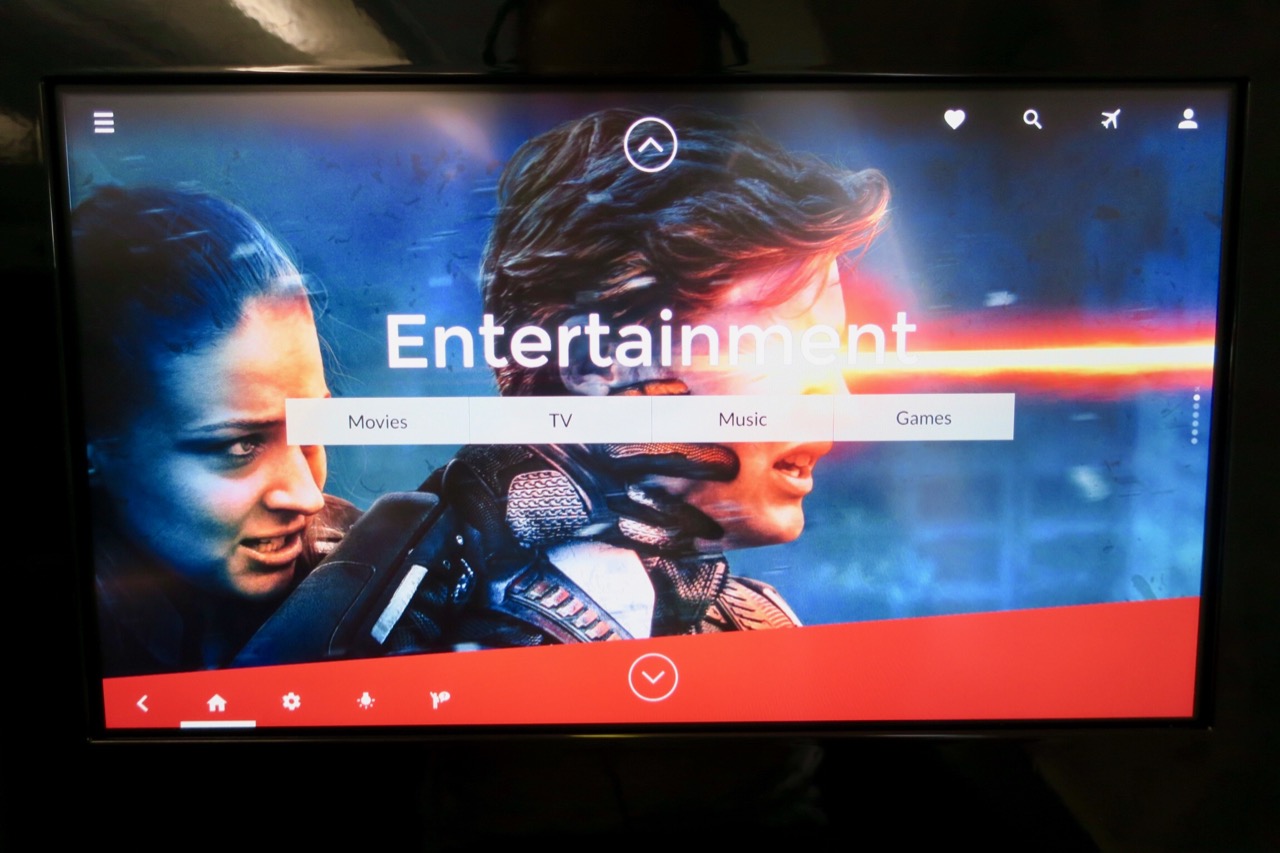 The screen sits significantly closer to your face than I've experienced on other carriers. The fact that it does not tilt means that it can be straining to watch.
The noise-cancelling headphones are uncomfortable. In addition, the headphone jack for my seat was broken, meaning that I could not enjoy the inflight entertainment.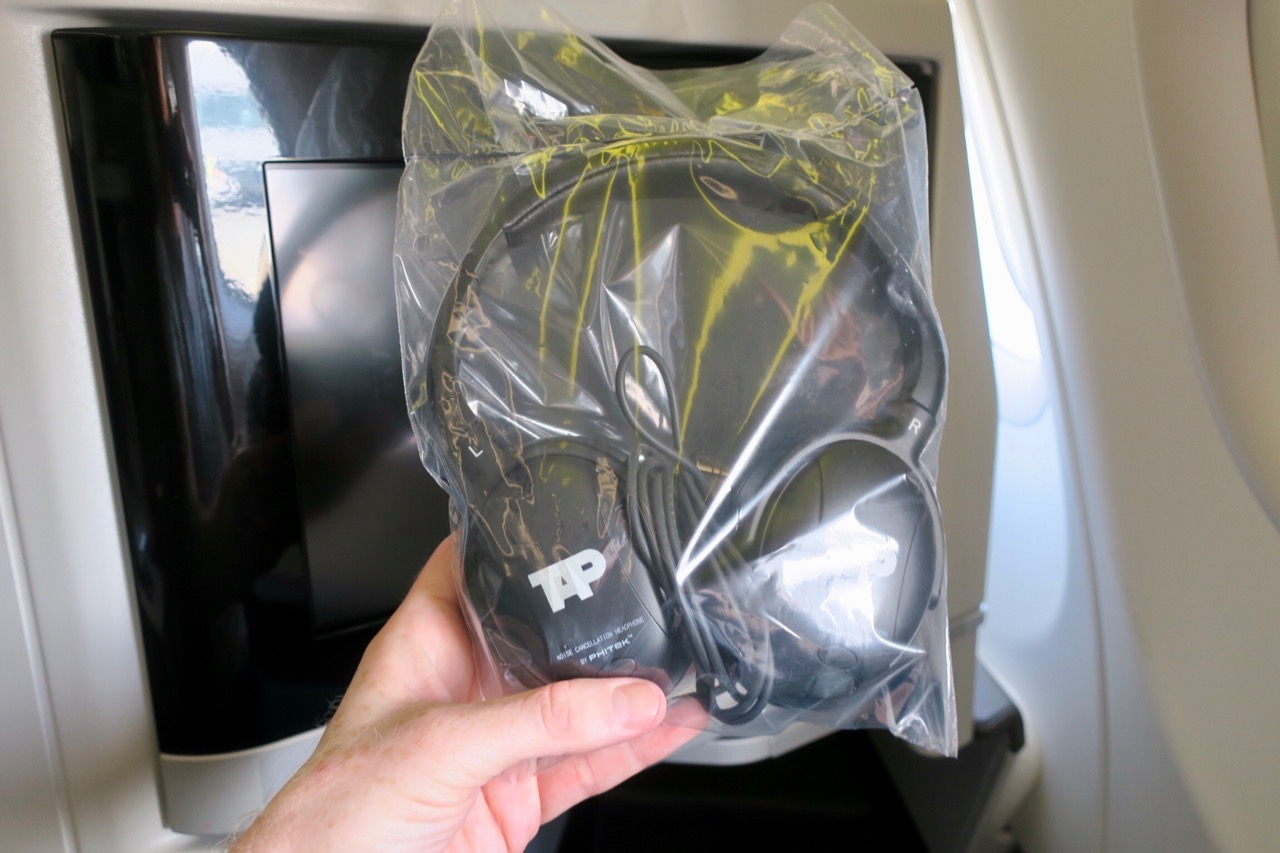 Amenities
The lavatories are definitely on the cramped side. As you can see, even on this new aircraft, the compartments didn't shut properly. On the plus side, I didn't ever have to wait to enter one of three lavatories reserved for the 34 Business Class passengers.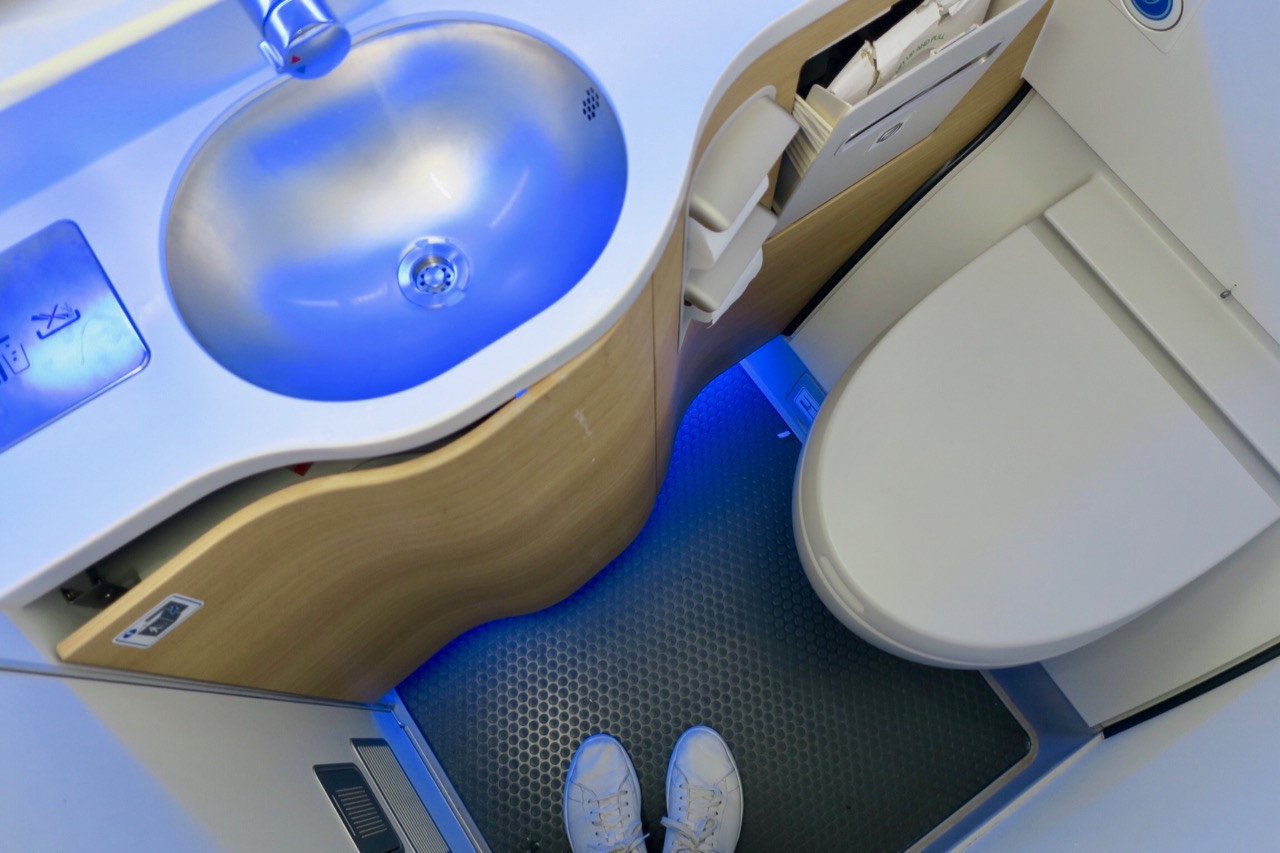 Wifi is available for purchase, with messaging through web-based applications such as Facebook Messenger, WhatsApp and iMessage free of charge.
The amenities kit was quite impressive, with cute socks and all the toiletries you need on a flight.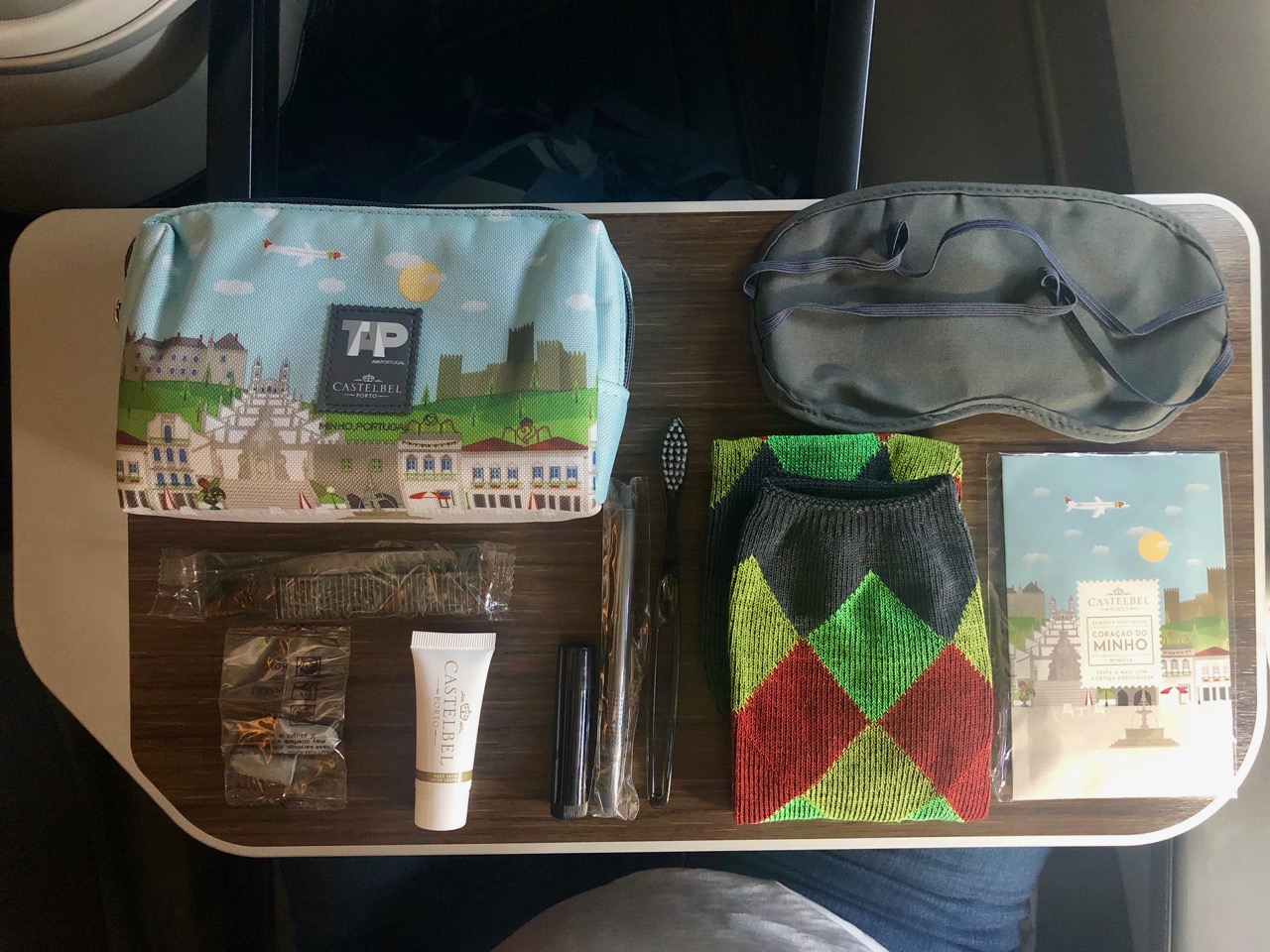 Pyjamas are not provided by the airline.
As it was an inaugural flight, a scented soap bar was gifted to each passenger in Business Class.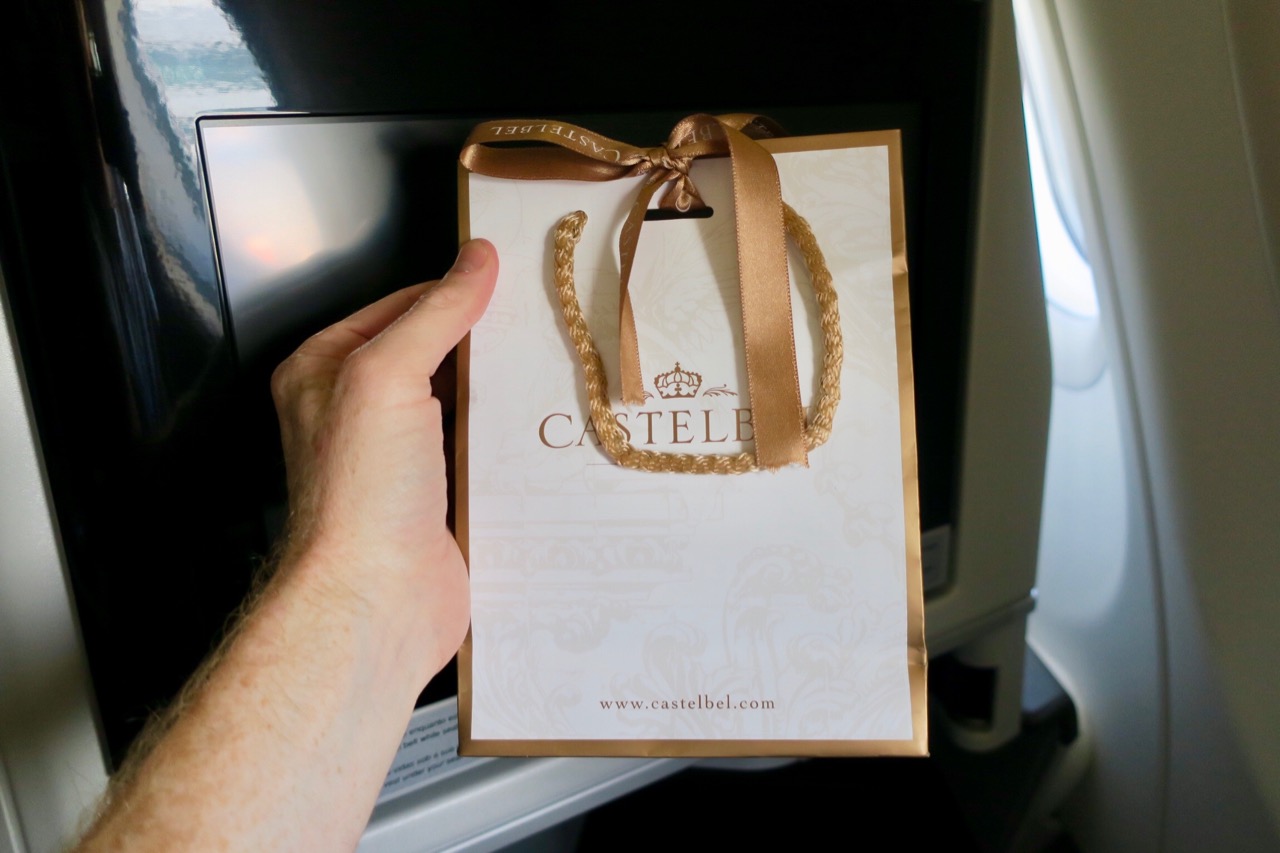 How to redeem points for this flight
TAP Portugal is usually better than the average Star Alliance member airline at releasing award space.
Here is example pricing for a one-way Business Class flight from New York to Lisbon in some popular points currencies for Australia-based travellers:
| | |
| --- | --- |
| Frequent flyer program | Redemption cost |
| Avianca LifeMiles | 60,000 |
| Singapore Airlines KrisFlyer | 72,000 |
| Emirates Skywards | 140,000 return (one-ways not permitted) |
| United MileagePlus | Dynamic pricing |
LifeMiles and MileagePlus will not add fuel surcharges; KrisFlyer and Skywards will.
A TAP Portugal flight may form part of a round-the-world redemption with KrisFlyer miles.
Lounge access
In the US
Finally, a positive! As United is a partner of TAP, you'll get access to their excellent Polaris lounges at their hubs in the US.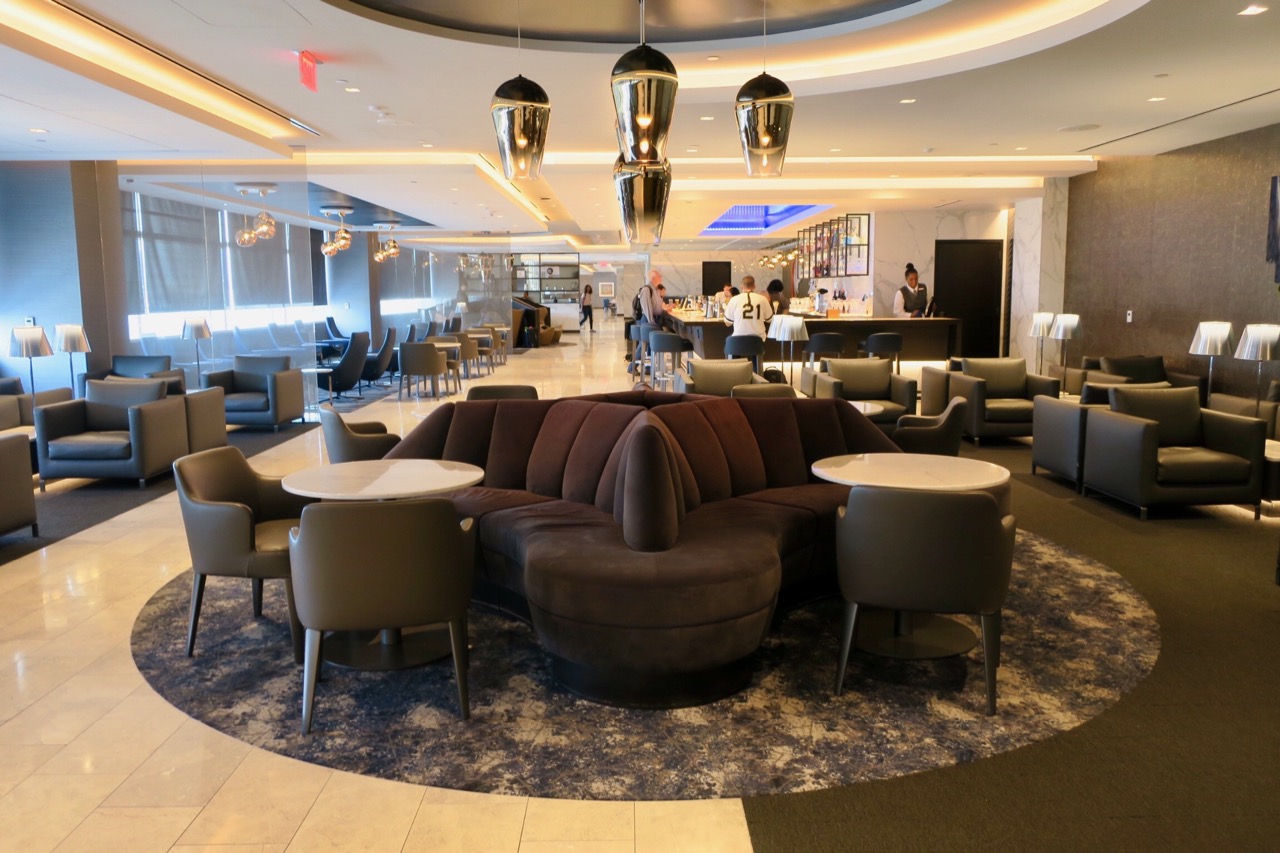 In Lisbon
From Lisbon, you'll get access to the TAP Premium Lounge. I visited this lounge on an onward flight to Madrid three days after my San Francisco flight. I found the food and drinks to be a highlight, but everything else was subpar (the indifferent customer service, stains on furniture, lack of space to sit and slow wifi).
If you have Priority Pass access, the ANA Lounge (not affiliated with the Japanese airline ANA) next door is a better bet for working and resting (but not eating and drinking).
Summing up: why choose this flight?
That's a great question. My answer would be: 'if there aren't any other good options'. As you can tell, this was an unenjoyable flight for me, right from check-in all the way to departing the airport with my bag.
If you have access to a Star Alliance frequent flyer partner currency like KrisFlyer miles and are looking to travel across the Atlantic, I would recommend searching for availability with the Lufthansa Group of airlines (being Lufthansa, SWISS, Austrian Airlines and Brussels Airlines) or SAS first. At least they have a sense of efficiency.
If not and you do follow through with booking with TAP Portugal, my advice would be to be prepared for a very average flight.
What is great
Lie-flat seat
Direct aisle access for all passengers
Tasty wines
Comfortable blanket
Useful amenities kit
Good award availability
What is not great
Cramped seat
Painfully slow service
Mediocre food
Unadjustable entertainment screen
Uncomfortable headphones
No pyjamas
Have you flown TAP Portugal before? What was your experience?
TAP Portugal Airbus A330neo Business Class overview
was last modified:
April 30th, 2020
by