Qantas Frequent Flyer's lounge membership program Qantas Club gives you access to lounges, priority check-in, domestic upgrades and an additional checked baggage allowance.
In this guide, we outline pricing, points earn, the benefits of membership, and alternative ways to access these privileges.
Current offer
Between 22 and 25 May 2018, you can save 40% off the price of a new 1, 2 or 4 Year Qantas Club individual membership. The discount is also applied to the joining fee.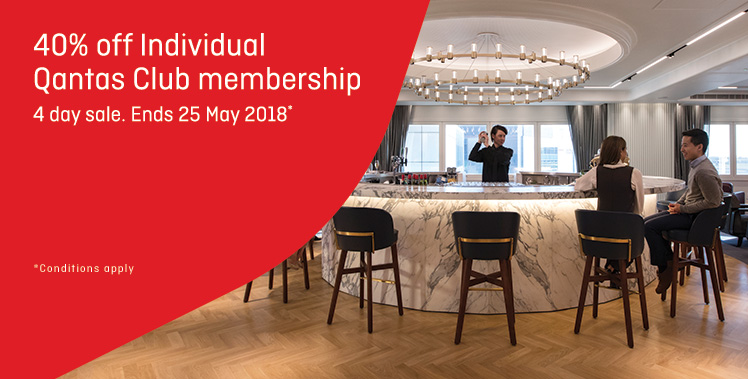 That means that (including the joining fee), a 1 Year membership drops from $939 to $563; 2 Year from $1,379 to $827; and 4 Year from $2,249 to $1,349.
Note that individual membership does not include any new memberships in the name of organisations, corporations or business. Members renewing their Qantas Club membership, Qantas Club Corporate or Partner membership are also not eligible for this offer.
Pricing
Here is the pricing structure, broken into individual and partner memberships:
| Individual | Cost | Points earn | Redeeming for points |
| --- | --- | --- | --- |
| Join fee | $399 | 1,197 | 70,000 |
| 1 Year | $540 | 1,620 | 78,000 |
| 2 Year | $980 | 2,940 | 155,000 |
| 4 Year | $1,850 | 5,550 | 285,000 |
| Partner | Cost | Points earn | Redeeming for points |
| --- | --- | --- | --- |
| Join fee | $199 | 597 | 37,000 |
| 1 Year | $360 | 1,080 | 52,000 |
| 2 Year | $620 | 1,860 | 89,000 |
| 4 Year | $1,150 | 3,450 | 155,000 |
The last time fees were increased was in August 2017 and, previous to that, in 2014.
Redeeming your points for a Qantas Club membership generally represents poor value. For example, you'll only get 0.57 cents per point value from using 70,000 Qantas Points for your $399 joining fee, which is well below the 2 cents that we value Qantas Points at.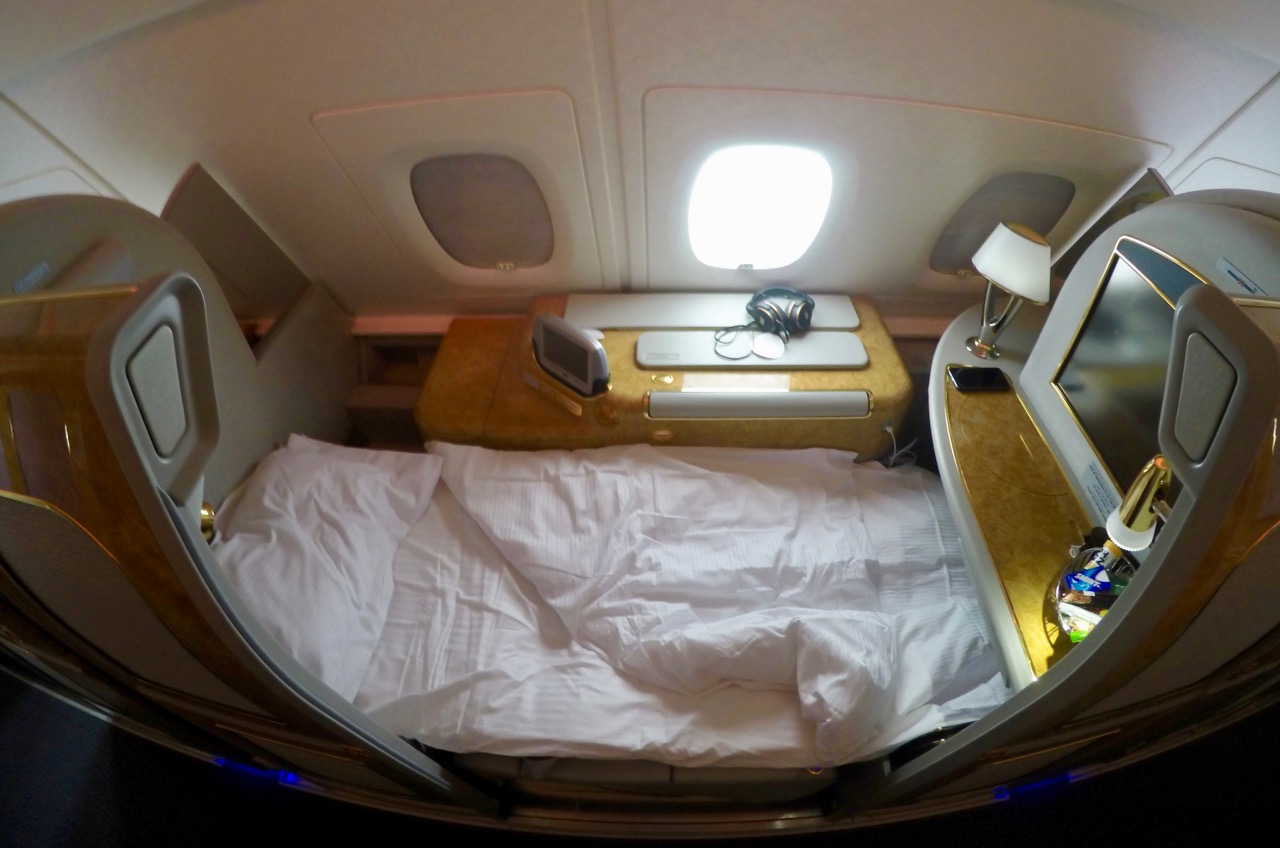 You'll get much better value from using your Qantas Points for something like Emirates First Class
Qantas Business Rewards members can receive 10% off individual membership fees.
You'll receive your membership pack within three weeks or you can pay an extra $30 to get it delivered in 2-5 business days.
You can join Qantas Club here.
Benefits
As a Qantas Club member, you'll get access to the following lounges when your next onward flight that day is a Qantas or Jetstar flight number:
Qantas Club lounges when travelling within Australia, like the Qantas Clubs in Melbourne, Perth and Cairns
Qantas International Business Lounges, like the Qantas Sydney International Business Lounge or Qantas/oneworld International Business Lounge Los Angeles
Emirates Business Lounge in Dubai
American Airlines Admirals Club lounges
Cathay Pacific Lounge in London Heathrow
Alaska Airlines lounges in Los Angeles, Seattle, Anchorage, Portland and New York JFK when connecting to or from a Qantas flight and an Alaska Airlines flight
Associated lounges in most international ports where there is no Qantas or partner airline lounge partner airline lounge
You can bring a guest when travelling domestically within Australia and New Zealand and they do not need to be flying with you (or at all). When travelling internationally, your guest needs to be on your flight. For information on your children gaining access, read more here.
In addition to Qantas Club lounges, you are also able to access Qantas Regional Lounges. These are usually available in major regional towns around Australia where Qantas' regional subsidiary QantasLink flies into.
You'll also get these other benefits:
Priority check-in on Qantas flights
Access to On Departure Upgrades using Qantas Points on Australian domestic flights
Additional checked baggage allowance when travelling in Economy or Premium Economy
Discounts on Qantas Meeting Rooms in Australia
To understand the differences between the six types of lounges Qantas runs, including Qantas Clubs and International Business Lounges, check out the definitive Point Hacks guide to Qantas lounges.
Digital membership card
Qantas Club members with the Qantas mobile app can use their digital membership card to enter domestic lounges. Qantas Club members will have a Qantas Club logo on their card (unlike the one below).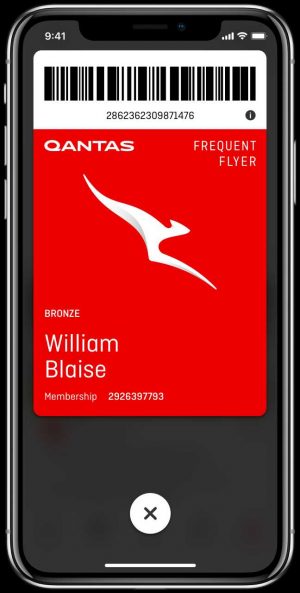 Earn Qantas Points on Qantas Club fees
You'll earn three Qantas Points for every dollar you spend on your joining and annual Qantas Club membership fees. That means you'd earn 4,137 Qantas Points on a regular joining fee and two-year membership.
However, you can also pair that with a credit card that offers bonus points for spend with Qantas if you use that card to pay your dues.
For example, if you use your Qantas Ultimate American Express card to make your purchase, you'll earn an extra 2.5 Qantas Points per $ spent on Qantas products and services, bringing that total to 7,584 Qantas Points.
To compare with other options, check out our guide to the highest Qantas Points-earning credit cards.
Other ways to access Qantas lounges
Through a credit card
There is a handful of credit cards that offer lounge passes that can be used at Qantas Club domestic lounges in Australia and most Qantas International Business Class Lounges too.
Most cards offer two lounge passes each year you keep the card.
Status
If you have Qantas Gold status or above or the equivalent status with a partner airline like Royal Jordanian (the easiest to reach Gold status with), then you'll enjoy the privileges above not only on Qantas flights but when travelling with any oneworld airline.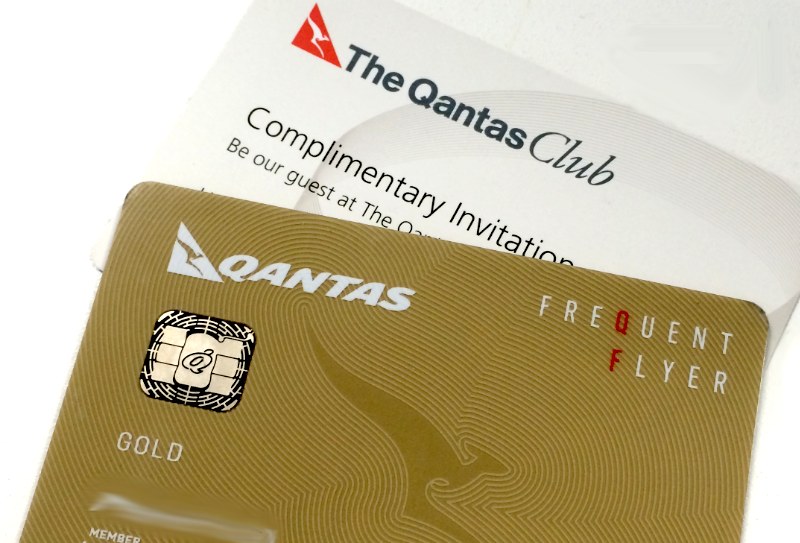 You can also check out some of the cheapest ways of earning Qantas Gold status in one trip.
Paying for access
Qantas periodically runs trials to give lower-tier frequent flyers the opportunity to buy a day pass for Qantas lounges in Australia and overseas.
Summing up
A Qantas Club membership does not come cheap, even with the occasional discount, so this option is best suited to those who fly frequently and quite exclusively on Qantas and/or Jetstar.
For those with other travel patterns, it may be best to get hold of a credit card that offers access to Qantas lounges, or work your way to obtaining elite status, which will give you benefits across a wider range of airlines and airports.
A guide to the Qantas Club membership program
was last modified:
August 10th, 2019
by