If you have been eyeing off joining the Qantas Club for lounge access and other benefits, then now may be a good time to jump in with a discounted membership.
The Qantas Club Double Up Sale is now on
Join now and get a 4-year Individual membership for the price of a 2-year membership, or a 2-year membership for the price of a 1-year membership. Hurry, ends 11.59pm (AEDT) 14 November 2019.
With the sale and taking into account the one-off joining fee of $399, you can get a 2-year membership for $939 or 4 years for $1,379.
Given you receive 3 Qantas Points per $ spent on memberships, the 2,817 Qantas Points you'd earn on a 2-year membership (worth $56) drops the effective cost to $883.
This promotion does not apply to renewing memberships.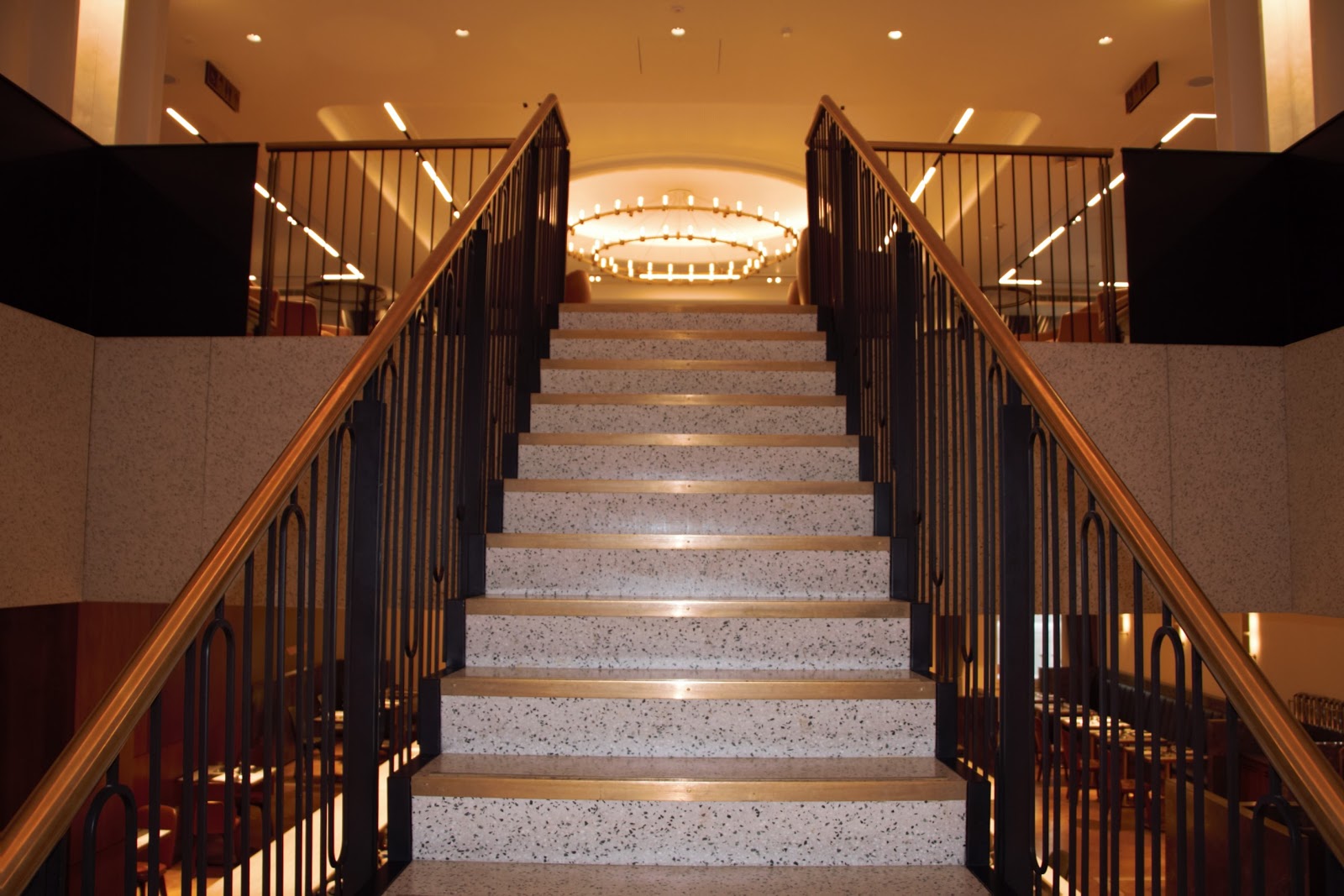 Qantas Club Membership
Qantas Club memberships are best suited to those who:
fly Qantas or Jetstar frequently in Economy or Premium Economy;
value having access to lounges; and/or
travel often with a partner/family members
Join Qantas Club
You can join the Qantas Club here.
There are also a number of other ways to access Qantas lounges, detailed in the guide below.
Past offers for discounted Qantas Club Membership
In recent years, Qantas has had flash sales once a year offering 40% off Qantas Club memberships for new members.
For example, in May 2018 and 2019, Qantas offered a 40% discount to 1-, 2-, or 4-year Qantas Club individual memberships, as well as to the joining fee. This meant that including the joining fee, you could score a 4-year membership for $1,349 instead of $2,249, saving you a whopping $900!
---
In this guide
Qantas Club is the lounge membership program of Qantas, which gives you access to lounges, priority check-in, domestic upgrades and an additional checked baggage allowance.
In this guide, we outline the benefits of membership, pricing, the ability to earn Qantas points on joining and renewal, and alternative ways to access these privileges.
Qantas Club membership cost
All new Qantas Club memberships have a one-off joining fee, and a choice of signing up for either 1, 2 or 4 years.
| Individual | Cost | Points earn | Redeeming for points |
| --- | --- | --- | --- |
| Join fee | $399 | 1,197 | 70,000 |
| 1 Year | $540 | 1,620 | 78,000 |
| 2 Year | $980 | 2,940 | 155,000 |
| 4 Year | $1,850 | 5,550 | 285,000 |
| Partner | Cost | Points earn | Redeeming for points |
| --- | --- | --- | --- |
| Join fee | $199 | 597 | 37,000 |
| 1 Year | $360 | 1,080 | 52,000 |
| 2 Year | $620 | 1,860 | 89,000 |
| 4 Year | $1,150 | 3,450 | 155,000 |
The last time fees were increased was in August 2017 and, previous to that, in 2014.
Redeeming your points for a Qantas Club membership generally represents poor value. For example, you'll only get 0.57 cents per point value from using 70,000 Qantas Points for your $399 joining fee, which is well below the 2 cents that we value Qantas Points at.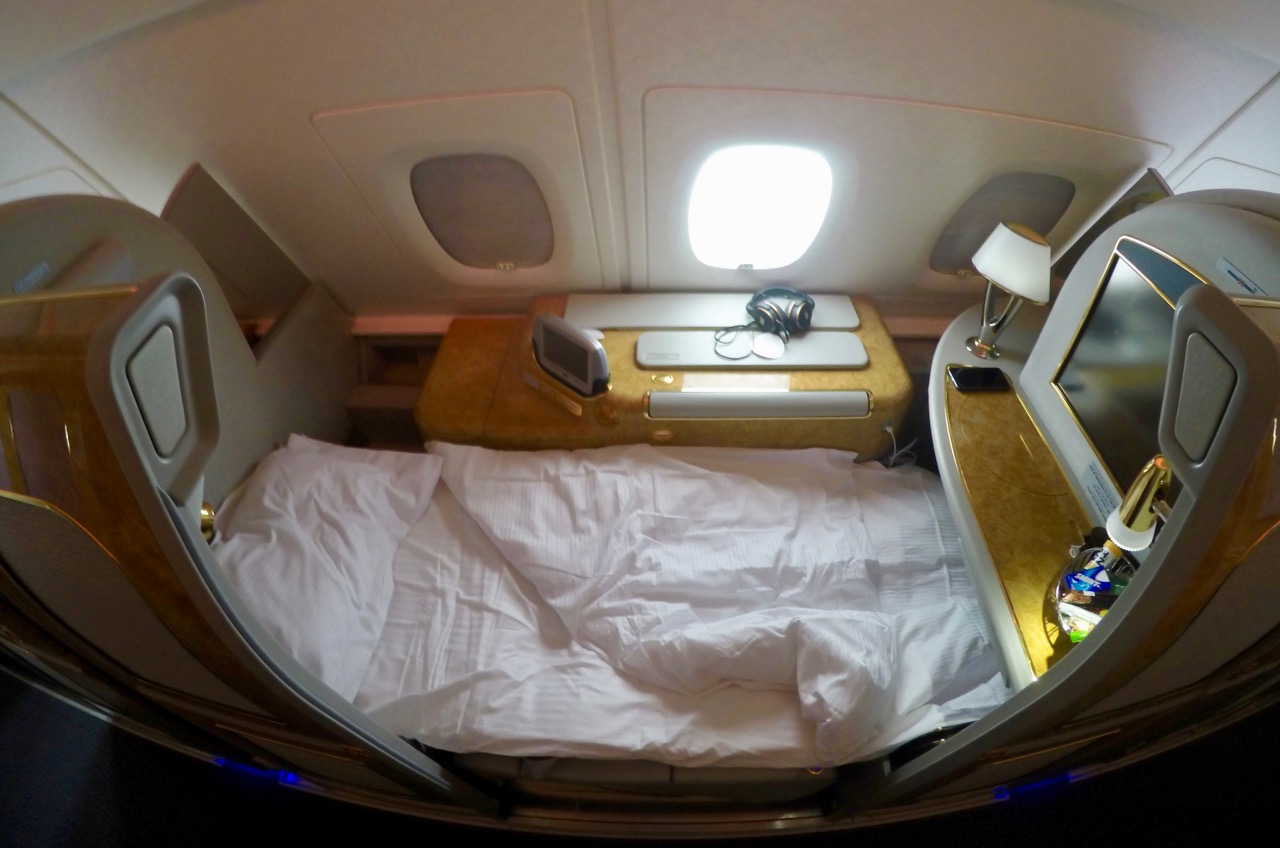 Qantas Business Rewards members can receive 20% off individual membership fees. However, it should be noted that the 4-year membership option is not available for Qantas Business Rewards memberships.
You'll receive your membership pack within 3 weeks or you can pay an extra $30 to get it delivered in 2-5 business days.
You can join Qantas Club here.
Qantas Club benefits
As a Qantas Club member, you'll get access to the following lounges when your next onward flight that day is on a Qantas or Jetstar flight number.
Qantas Club lounges in major cities when travelling within Australia, like in Sydney, Melbourne, Perth, Brisbane, Canberra and Cairns
Qantas Club lounges in regional areas, such as Launceston, Rockhampton, Hobart and Mackay
Qantas International Business Lounges, like in Sydney, Melbourne, Perth, Singapore, Auckland or the Qantas/oneworld International Business Lounge Los Angeles
Qantas International Lounges, such as Brisbane, Hong Kong and London Heathrow
American Airlines Admirals Club lounges
Emirates Business Lounge in Dubai
Cathay Pacific Lounge in London Heathrow
Alaska Airlines Club Lounges in Los Angeles, Seattle, Portland, New York JFK and Anchorage when travelling on an Alaska Airlines flight, or connecting to or from a Qantas-operated international flight
Associated lounges in most international ports to which Qantas flies, but where there are no Qantas or partner airline lounges available
You can bring a guest when travelling domestically on Qantas, QantasLink or Jetstar operated flights within Australia or New Zealand. Your guest does not need to be flying with you (or at all).
When travelling internationally, your guest needs to be travelling with you on the same day on the same flight.
You're also allowed to invite your children into the lounge. However, children gaining access is subject to a variety of factors, including the lounge type, the child's age and the number of children.
For information on bringing your children into a Qantas lounge, read more here.
If you have more than one guest that you'd like to accompany you in a Qantas Club lounge on a regular basis, you can purchase an Annual Guest Card that allows you to bring an additional guest into the Qantas Club every time you visit. An Annual Guest Card is valid for 12 months and costs $350.
To understand the differences between the six types of lounges Qantas runs, including Qantas Clubs and International Business Lounges, check out the definitive Point Hacks guide to Qantas lounges.
In addition to lounge access, Qantas Club membership also grants you other benefits, including:
Complimentary membership of the Qantas Frequent Flyer program
Priority check-in on Qantas flights
Priority waitlist and airport standby on a paid ticket and where waitlisting is possible
Access to On Departure upgrade requests on Qantas domestic flights within Australia using Frequent Flyer points
Dedicated service desks
Additional checked baggage allowance when travelling in Economy or Premium Economy
Discounts on Qantas Meeting Rooms in Australia
Personalised service based on your Qantas Frequent Flyer Profile
Priority phone service
Save 30% off car parking when it is booked online with Secure-a-Spot
Access to exclusive discount vouchers from Deliveroo in selected domestic Qantas lounges nationwide
Qantas Club digital membership card
Qantas Club members with the Qantas mobile app can use their digital membership card to enter domestic lounges. Qantas Club members will have a Qantas Club logo on their card (unlike the one below).
Earn Qantas Points on Qantas Club fees
You'll earn 3 Qantas Points for every dollar you spend on your joining and annual Qantas Club membership fees. That means you'd earn 4,137 Qantas Points on a regular joining fee and two-year membership.
However, you can also pair that with a credit card that offers bonus points for spend with Qantas if you use that card to pay your dues.
For example, if you use your Qantas Ultimate American Express card to make your purchase, you'll earn an extra 2.25 Qantas Points per $ spent on Qantas products and services, bringing that total to 7,239 Qantas Points.
To compare with other options, check out our guide to the highest Qantas Points-earning credit cards.
Other ways to access Qantas lounges
Through a credit card
There is a handful of credit cards that offer lounge passes that can be used at Qantas Club domestic lounges in Australia and most Qantas International Business Class Lounges too.
Most cards offer two lounge passes each year you keep the card.
Status
If you have Qantas Gold status or above or the equivalent status with a partner airline like Royal Jordanian (the easiest to reach Gold status with), then you'll enjoy the privileges above not only on Qantas flights but when travelling with any oneworld airline.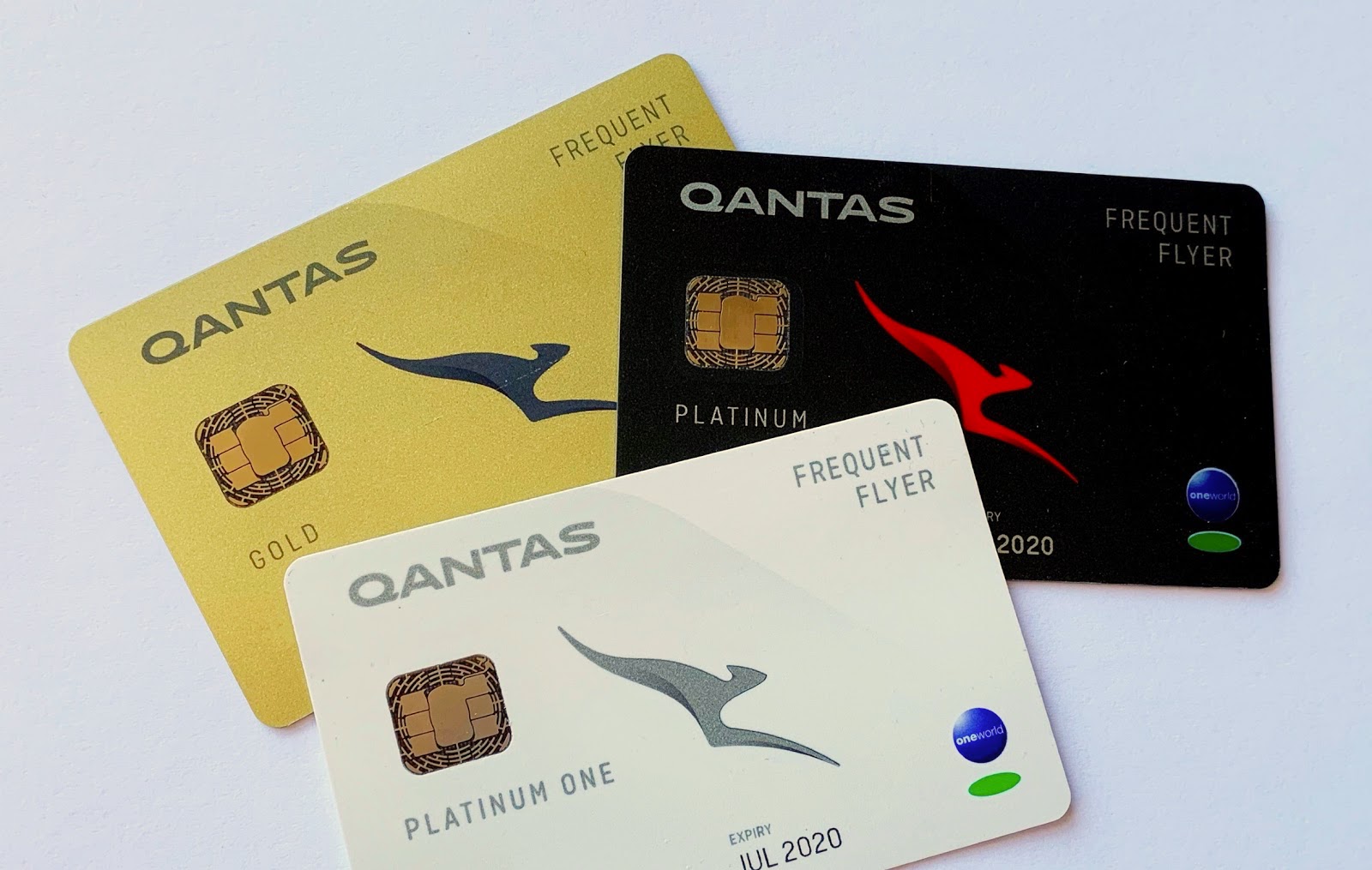 Paying for access
Qantas periodically runs trials to give lower-tier Frequent Flyers the opportunity to buy a day pass for Qantas lounges in Australia and overseas. You may receive an email invitation to purchase a lounge access pass a couple of days before your next flight, so make sure to keep an eye out, as this is a great opportunity to check out what the Qantas Club lounges have to offer.
Digital complimentary lounge invitations
Qantas have changed their paper lounge passes to digital, so you can now redeem your lounge passes online by logging into your Qantas Frequent Flyer account or using the Complimentary Invitations Portal.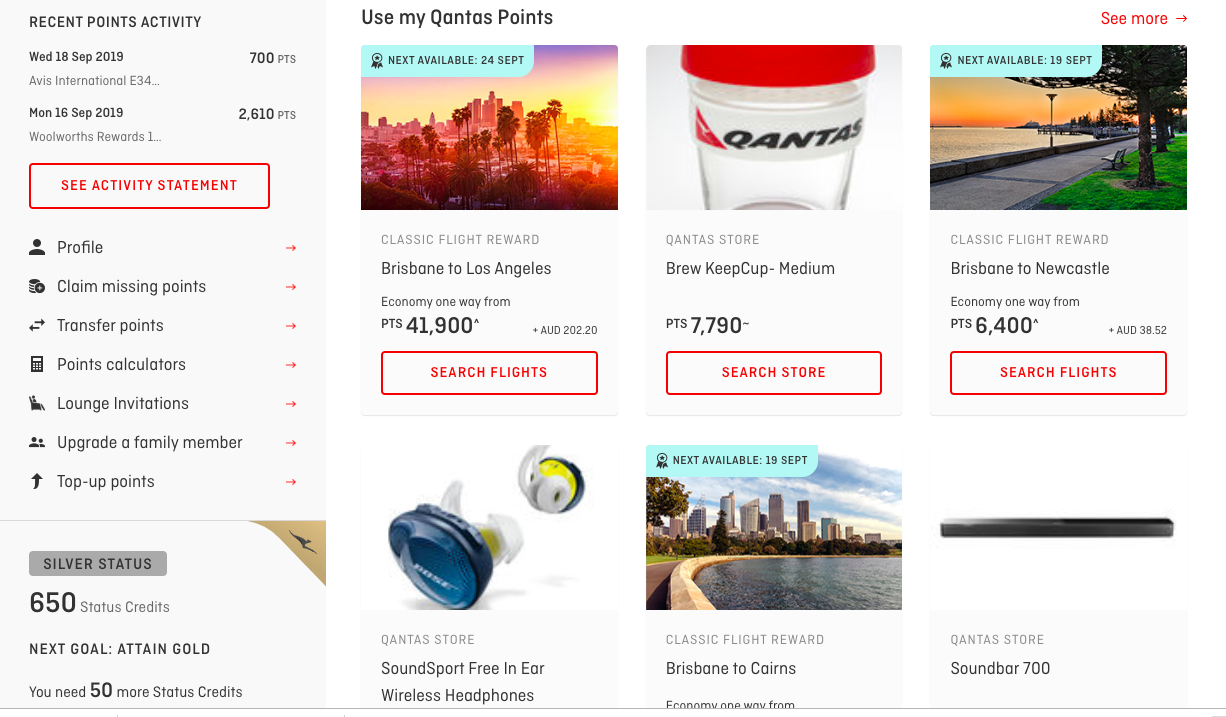 The digital process makes it easier for customers to manage their lounge passes, as well as to transfer them to any other Qantas frequent flyers instantaneously. The recipients can then link the lounge pass to one of their flights, or gift it onwards to someone else.
All Qantas complimentary lounge invitations are valid at lounges operated by Qantas, and you must be travelling on a QF or JQ flight number. You can also link your invitation to a Jetstar booking by filling out a form in the bottom of the page, and you must make sure to link your invitation to an eligible flight at least 24 hours before departure.
What's the difference between Qantas Club and Points Club?
Qantas Club is the lounge membership program of Qantas Frequent Flyer. It gives you access to lounges as well as priority benefits when you fly. Points Club, on the other hand, will launch in late 2019. It will be a tiered program to reward members who are more frequent buyers than flyers.
Summing up
A Qantas Club membership does not come cheap, even with the occasional discount, so this option is best suited to those who fly frequently and quite exclusively on Qantas and/or Jetstar, but just not enough to reach Gold or above status.
For those with other travel patterns, it may be best to get hold of a credit card that offers access to Qantas lounges, or work your way to obtaining elite status, which will give you benefits across a wider range of airlines and airports.
Qantas Club memberships on sale: get two years for the price of one
was last modified:
March 12th, 2020
by