During my four years of living in The States, I've taken a whole lot of domestic flights.
Given so many of our readers visit North America, I wanted to share my ranking of the best (and worst) airlines for domestic US travel.
1. JetBlue
This is a fantastic carrier, but the only problem is they don't fly many places!
Travellers from Australia are most likely to access their hubs in New York JFK (when visiting the Big Apple), Orlando (for Disneyworld), Fort Lauderdale (for Caribbean cruises) and Long Beach (which is closer to Disneyland than LAX).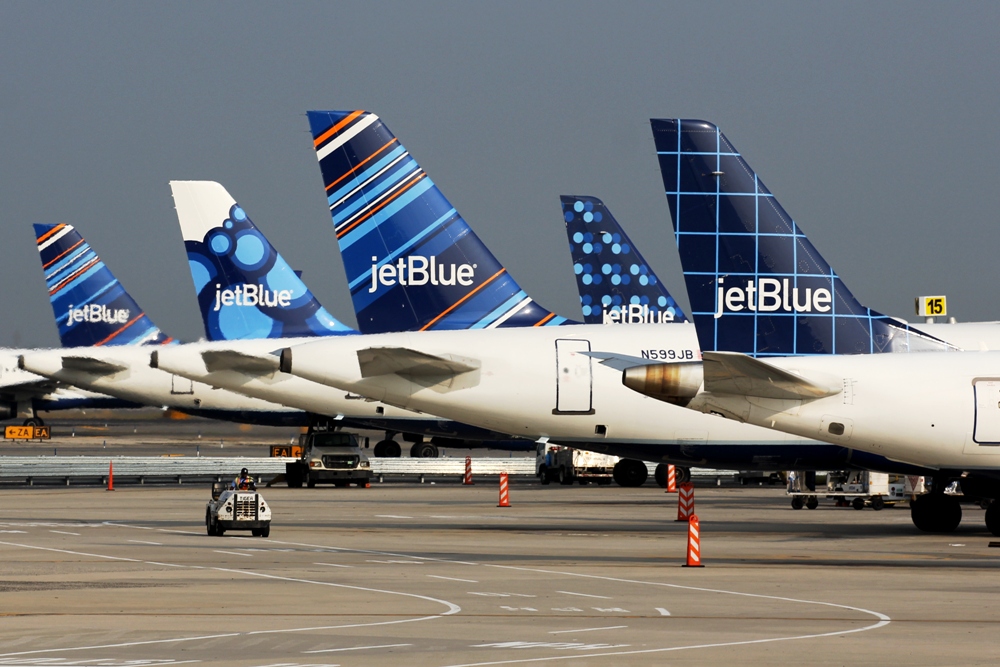 They consistently have the most legroom in Economy Class (32-34 inches of seat pitch) and I love that they have free, unlimited high-speed internet. In my experience, the connection speeds tend to be very impressive.
On top of that, JetBlue has arguably the best domestic Business Class within the US with their Mint Class. This cabin flies coast-to-coast, to/from the Caribbean and potentially to London in the coming years. They often have the lowest cash fares of any carrier on these routes but note that lounge access is not included (so you'll want a Priority Pass card for that).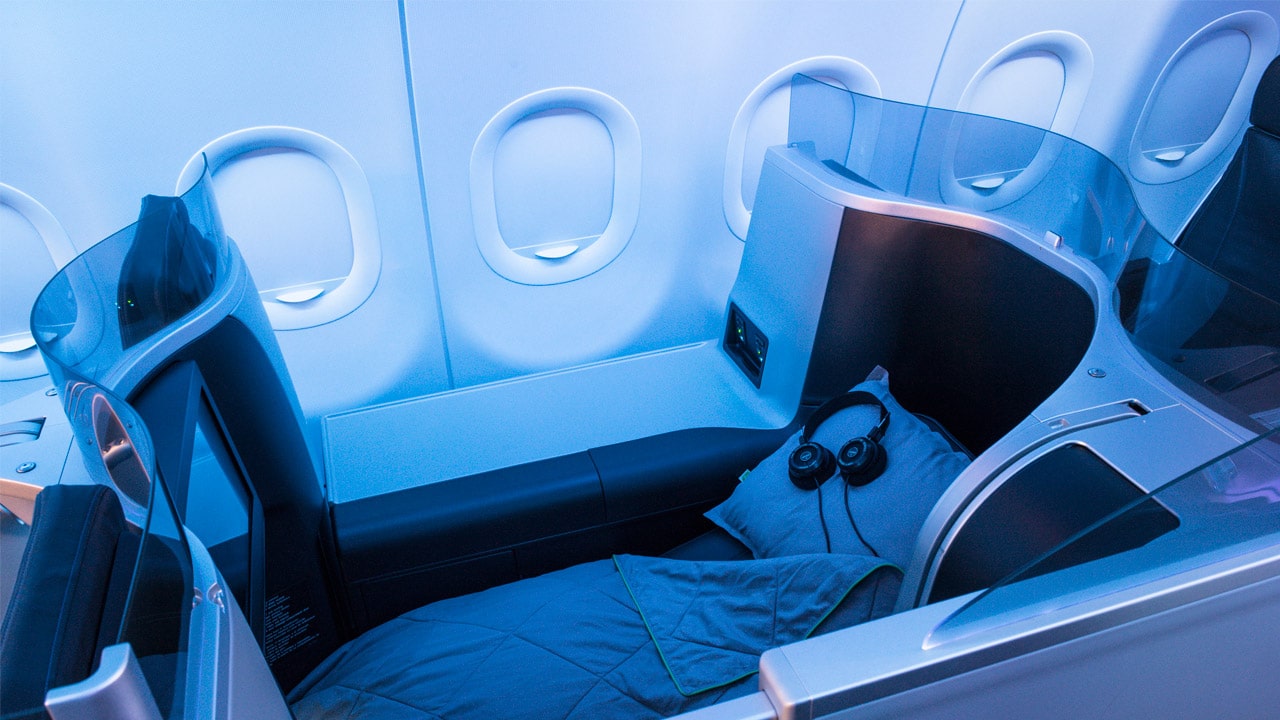 It is best to credit your JetBlue flights to Emirates Skywards, which is an American Express Membership Rewards partner.
2. Delta
If you're looking for the best of the three legacy carriers—the others being American Airlines and United—Delta definitely comes out on top.
In my mind, they consistently excel in friendly customer service, generous food options and an expansive network.
As a Velocity partner, you and earn and redeem Velocity Points on Delta flights. Those with Velocity Gold status or above will get Delta SkyClub access as well as Sky Priority benefits like priority check-in and boarding. Delta lounges are generally really good.
Two downsides to Delta: its SkyMiles frequent flyer program is terrible (credit your flights to Velocity instead), and American Airlines and United have better lounges for international passengers.
Read our guide to maximising Velocity Points for US domestic flights here.
3. Southwest
This Texas-based airline is actually the third-largest US carrier by passengers carried, ahead of United. They have an expansive network, focussing on the eastern half of the US, The South and California. Southwest expanded to Hawaii in March 2019.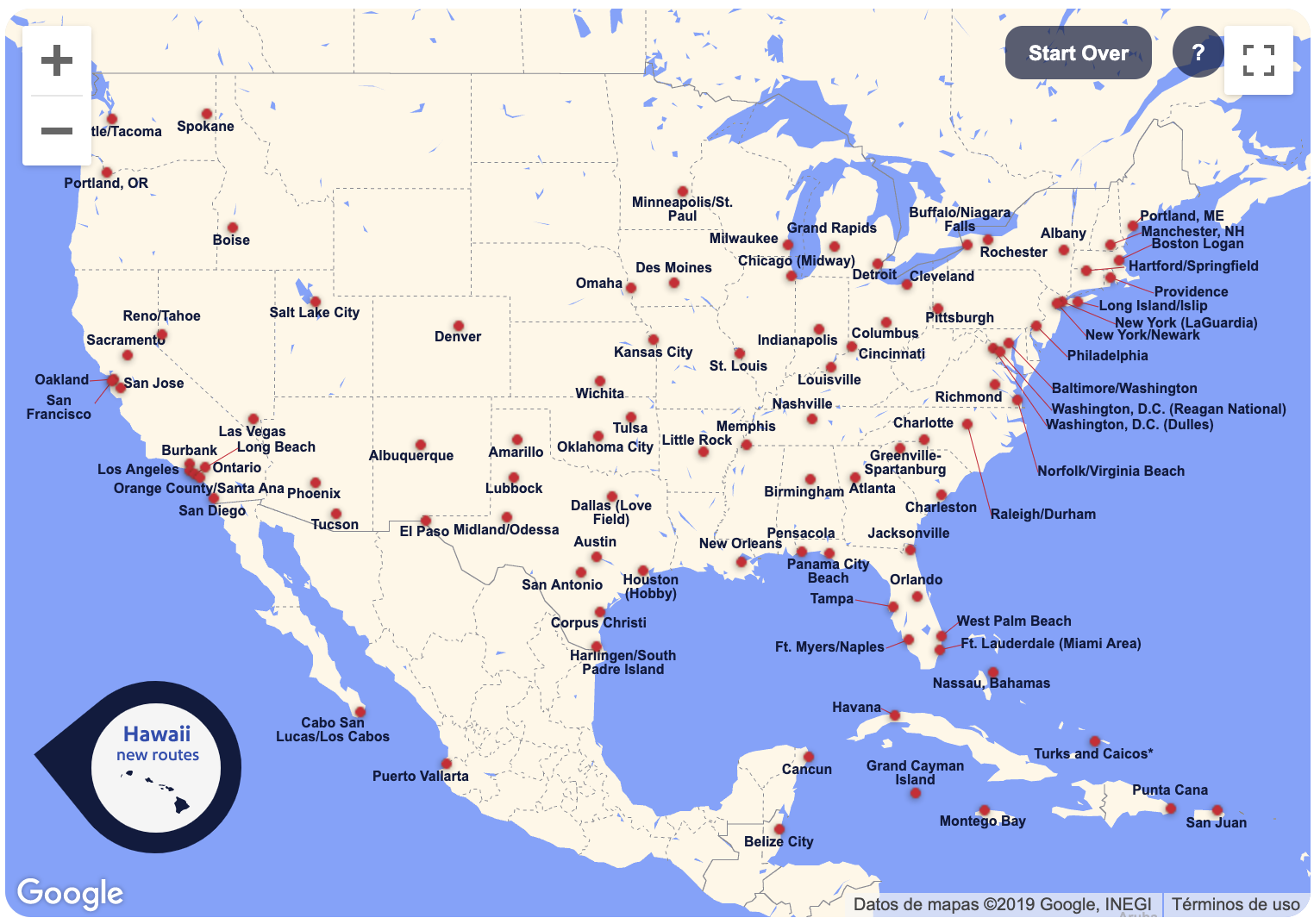 They're the airline I fly the most often, given that they operate over 1 in 3 flights from my home base of Austin, Texas.
Southwest is the only domestic US carrier that includes free checked baggage—and you can take two pieces per person.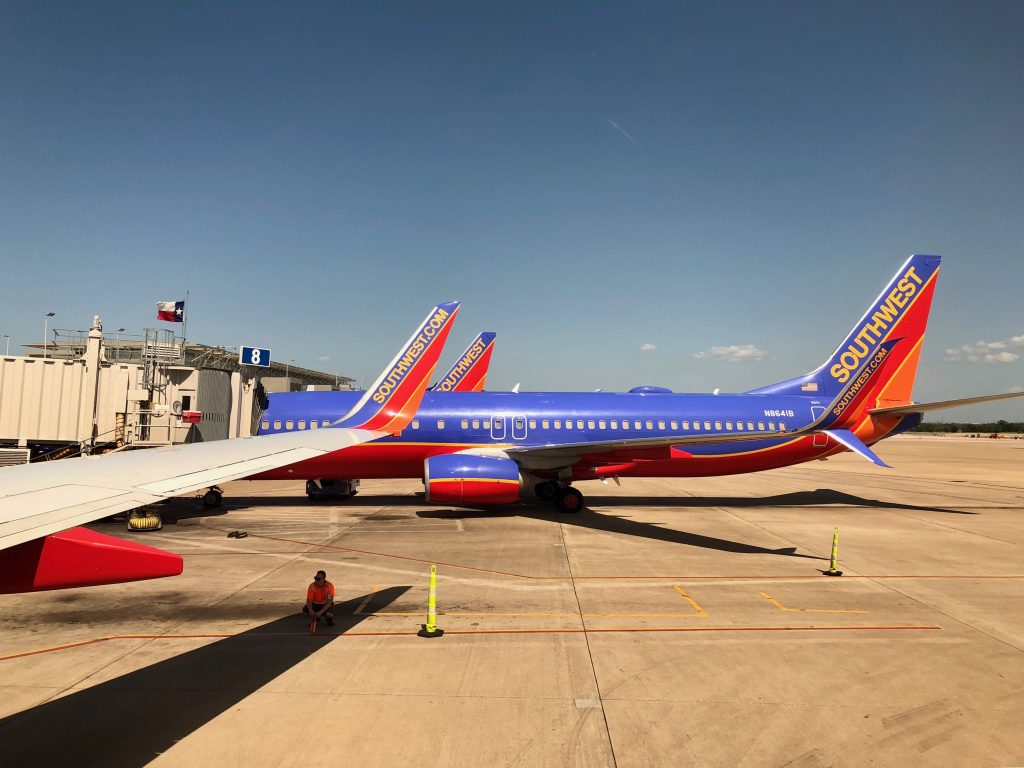 The airline is unique in that it does not have pre-assigned seating. Rather, you'll want to jump on the Southwest app or website right on 24 hours before departure to check-in. You'll be assigned a number, e.g. A13, B24 or C57, and will board in that order. Families with children under six can board in between the first two groups (A and B).
Pricing used to be cheaper on Southwest (compared to other airlines), but that's no longer the case in my opinion. Also, it's hard to compare prices as Southwest is the only airline that does not show its prices through Google Flights (you have to click through to the Southwest site).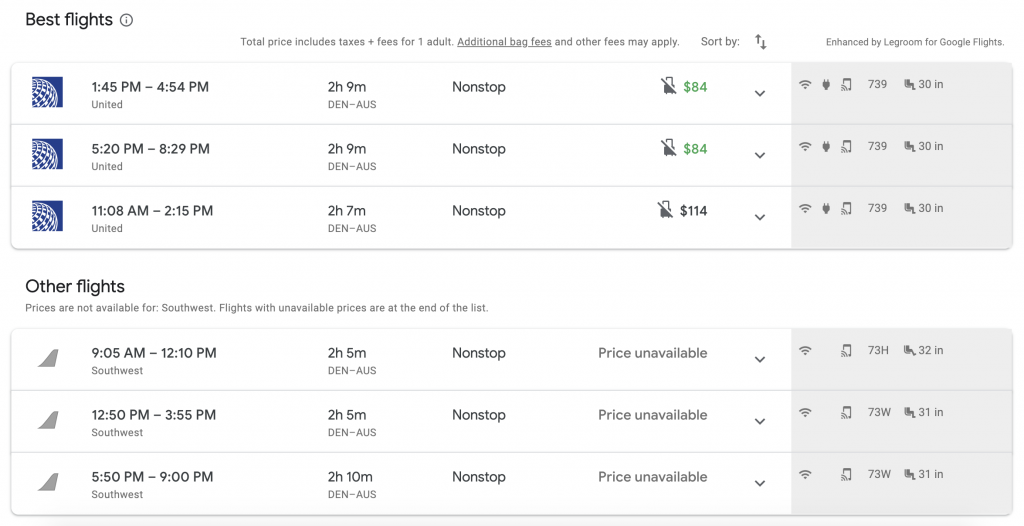 4. Alaska Airlines
First of all, let's talk about this airline's frequent flyer program—it's my favourite in the US and the world. Redemption rates are very reasonable compared to most other programs and you can pick up Alaska miles by crediting your Qantas flights to them and/or purchasing miles during promotions.
In my opinion, Alaska shines with superior customer service and generous legroom. They would also be one of my companies of choice to get between Hawaii and the US mainland.
However, even though they merged with Virgin America in 2017, they are still very West Coast-centric, so that limits opportunities to fly on them.
Ad – Scroll down to continue reading.Minimum spend, terms & conditions apply.
5. American Airlines
I think AA gets a pretty bad rap a lot of the time, but they aren't as bad as people make out.
Travellers from Australia will appreciate the ability to earn and redeem Qantas Points. Plus, those with Qantas Gold status or above will get Admirals Club access in addition to oneworld Sapphire or Emerald benefits.
Given LAX is a hub for AA (as it is for Delta and United), those travelling on Qantas services to/from Australia will enjoy easy connections. The same goes for passengers on AA's Sydney – LA service.
My main gripe with AA is that the customer service standards can vary wildly.
6. United Airlines
Given that United flies from Sydney and Melbourne to Los Angeles, San Francisco and Houston, domestic connections are relatively streamlined.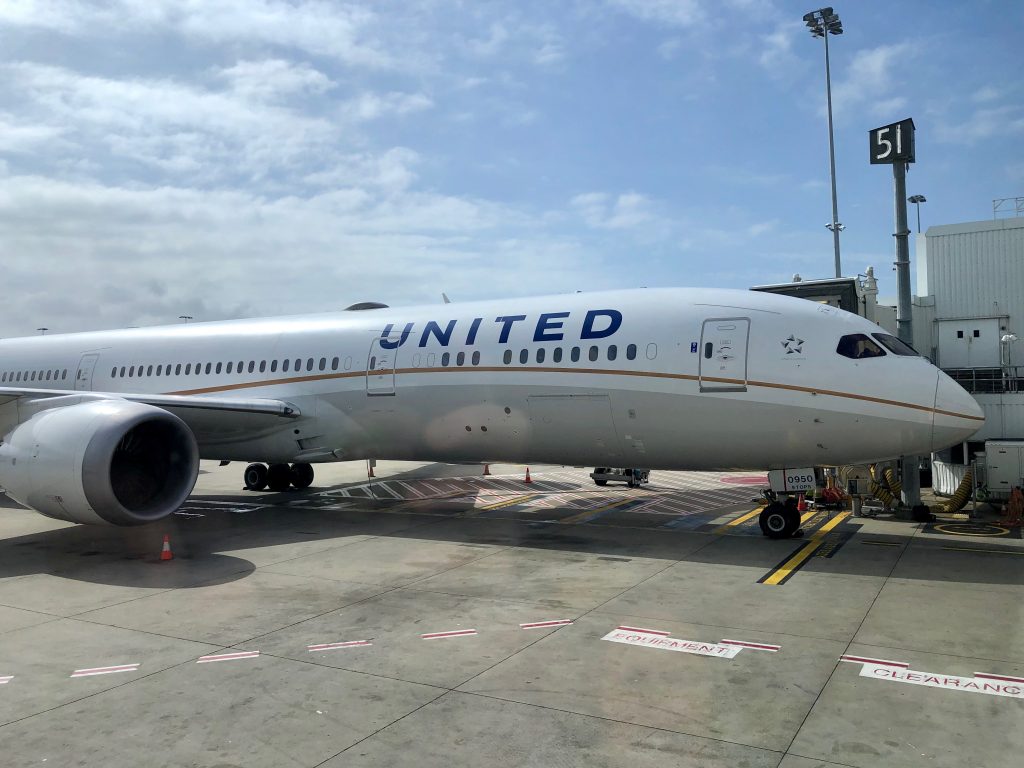 United is part of the world's largest alliance, Star Alliance, meaning you can earn and redeem Singapore Airlines KrisFlyer miles and Avianca LifeMiles.
Furthermore, those with Star Alliance Gold status will also get access to United Clubs. However, the lounges located overseas in places like London Heathrow and Hong Kong are much better than the domestic versions.
I've flown United quite a lot. My advice is to go in with the expectation of average customer service.
7. Spirit
I've only flown this airline once—from Dallas to San Diego back in 2015—and I actually received the best customer service I ever have on a domestic US flight. However, I think that was an anomaly as this ultra-low-cost carrier's reputation is pretty shocking.
You'll get a no-frills product with often inconvenient departure times. You'll also need to pay for any larger carry-on and checked bags, which can significantly increase the price of a ticket.

Having said that, the cheapest way to get more room on a domestic flight in the US is to fly Spirit and purchase a Big Front Seat. You won't get First Class service, but you'll get a recliner seat in a 2-2 configuration (like in Qantas and Virgin Australia 737 Business Class).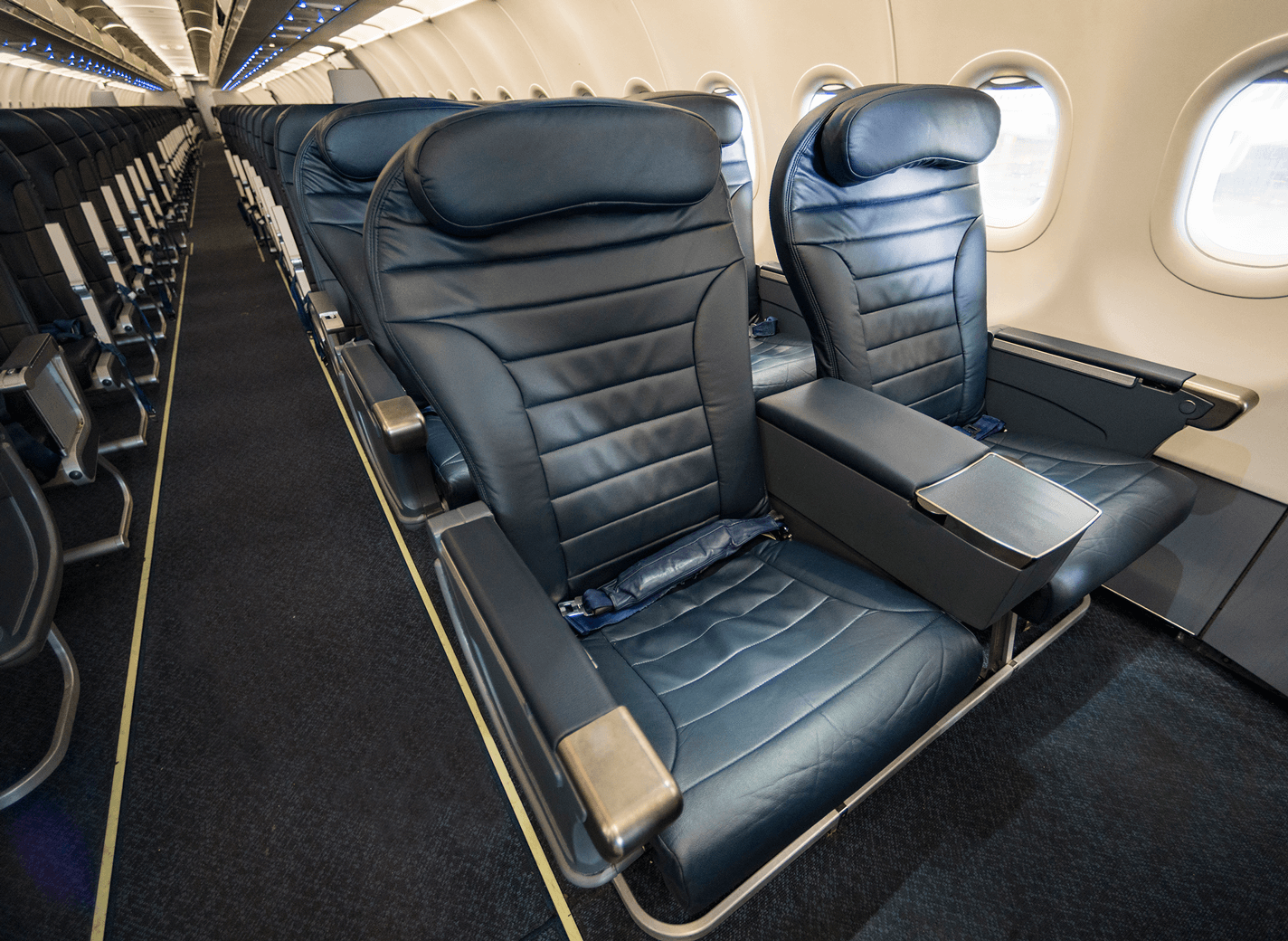 8. Frontier
My advice: avoid avoid avoid. This is the worst-rated US airline on SKYTRAX, but they also have the cheapest fares—often by a lot.
This ultra-low-cost carrier has undergone rapid growth in the past few years, but it is quite unreliable and suffers from atrocious customer service.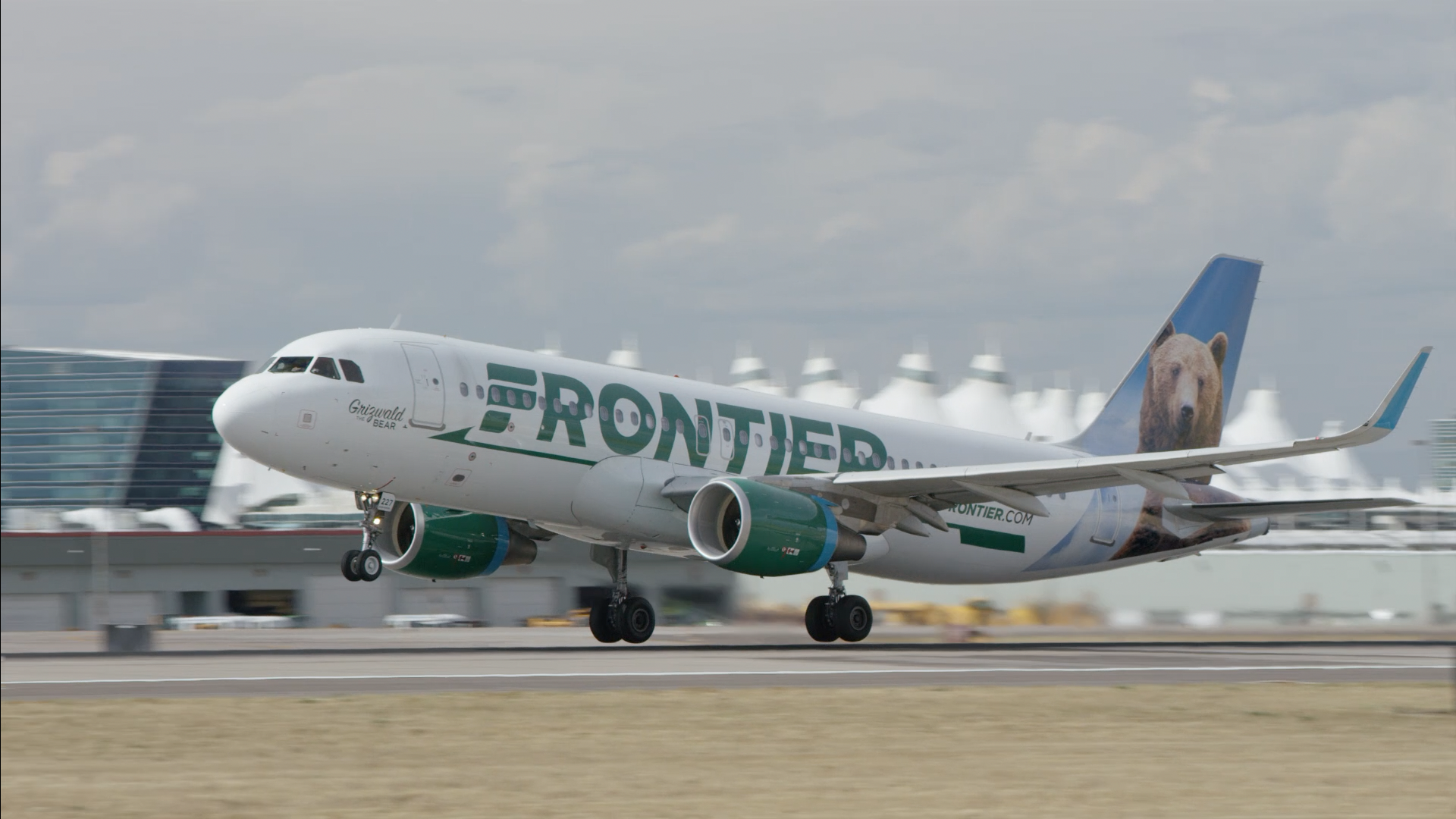 In May 2018, I was scheduled to fly from Austin to Ontario (in between LA and Palm Springs). They're the only airline to operate this route and I got a cheap fare. With a 6pm scheduled departure, we had a 'rolling delay' every 30 minutes until finally six hours later, at midnight, the flight was cancelled.
I had to overnight in a hotel near the airport and fly via Dallas with American Airlines the next day. And I'm not the only one with a story like that.
Buyer beware. Think Tigerair—but with less frequencies, meaning if your flight is cancelled, your alternatives are limited.
Summing up: which are the best domestic US airlines?
Here is my ranking:
JetBlue
Delta
Southwest
Hawaiian Airlines
Alaska Airlines
American Airlines
United Airlines
Sun Country Airlines
Allegiant Air
Spirit Airlines
Frontier Airlines
Whilst I haven't personally flown Hawaiian Airlines, Sun Country Airlines or Allegiant Air yet, I've added them into the rankings with some help from passengers' reviews on SKYTRAX.
And let me continue with some more specific awards:
Best for customer service: JetBlue and Delta
Best for legroom: JetBlue and Alaska
Best Business Class: JetBlue and Delta
Best Economy Class: JetBlue and Delta
Best for Qantas elite status holders: Alaska Airlines and American Airlines
Best for Velocity elite status holders: Delta
Best for families: Southwest
Best for the West Coast: Southwest, Alaska Airlines and Southwest
Best for the East Coast: JetBlue, Delta and Southwest
Best for Hawaii: Hawaiian Airlines and Alaska Airlines
Best for Latin America: American Airlines and United
Best for the Caribbean: JetBlue and American Airlines
Other tips to make the most of your trip to the US
Which is your favourite (or least favourite) US airline and why? Share in the comments below.
Supplementary images courtesy respective airlines.
These are the 3 US airlines you should aim to fly—and these 2 I'd avoid
was last modified:
April 19th, 2022
by