When purchasing a ticket, have you ever wondered which airline's frequent flyer program you should credit your flight to?
It is a difficult one because often we don't have the time for (or interest in) trawling through each airline's website. One might offer 25% of actual miles flown, another 50% and another 125%.
We get numerous questions like this one each week:
My partner and I are both Qantas members and will be travelling to South America pretty soon. We are flying with LATAM on seven international flights. I was wondering if there was any benefit in earning through LATAM's frequent flyer program LATAM Pass rather than Qantas.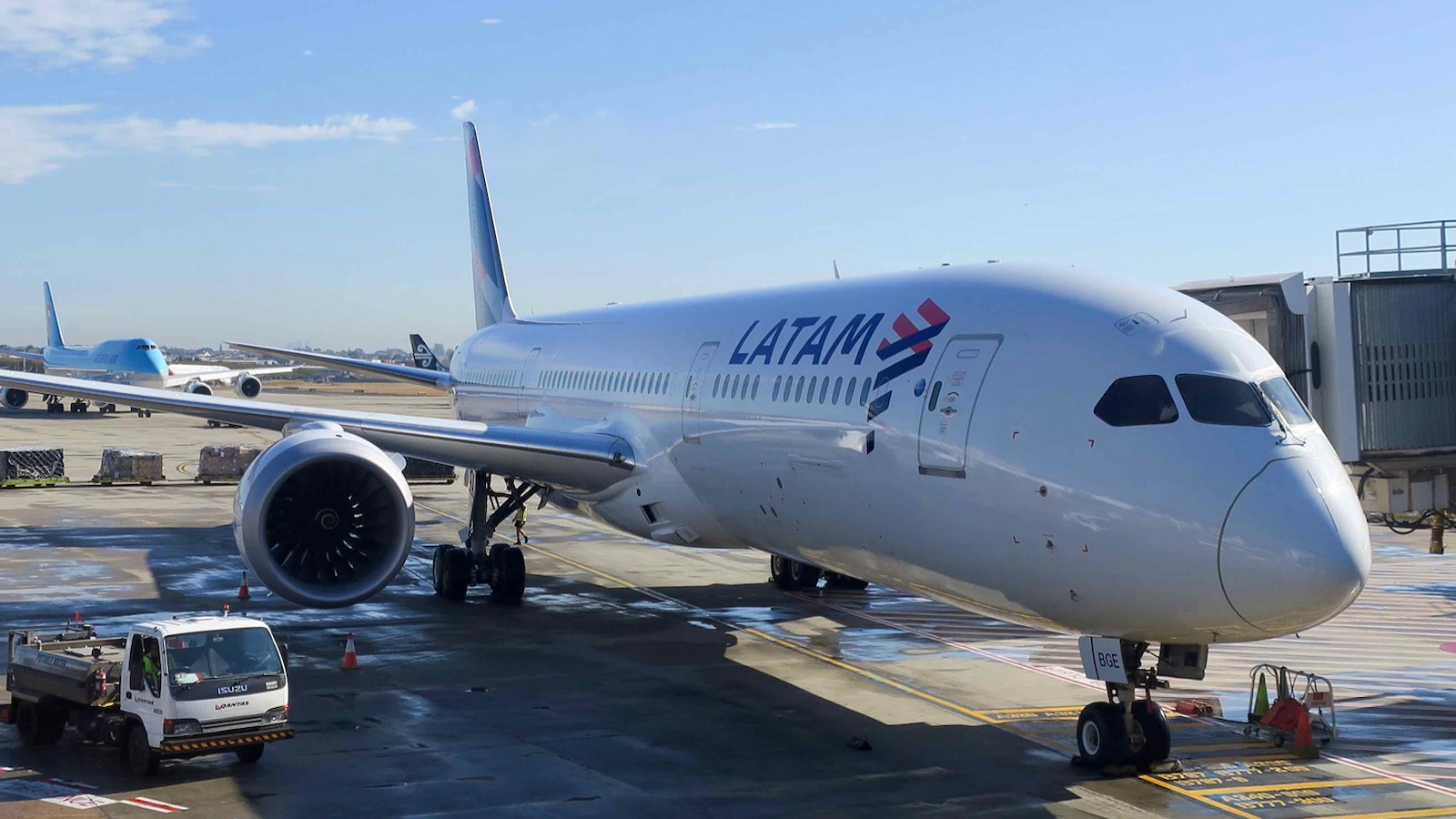 Well, a genius has collated information from a lot of different frequent flyer programs into an easy-to-use calculator and Chrome extension called wheretocredit.com. This is a godsend for those of us wanting to save time and also get the most out of a paid flight.
Firstly, three important notes
If you are chasing a status goal, then you should probably credit to Qantas or Velocity Frequent Flyer, even if their points earn rate on your flight is lower than other programs
Unfortunately, wheretocredit.com does not include accurate results for Qantas, so you will need to use the earning points calculator on the Qantas website or another tool mentioned later in this guide
The site's creator is quite open to the fact that earning rules change frequently. Therefore, a calculation could be incorrect and is best verified on the airline's official website
How to use wheretocredit.com
Option 1: Calculate exact miles earned
This is the easiest method.
Go to the Mileage Calculator
Enter in your origin, destination, airline and exact fare class (found on your e-ticket). In this case, the search is for a one-way ticket from Sydney (SYD) to London Heathrow (LHR) on Qatar Airways flying in L (Economy) class
The calculator will show you your different earning opportunities for various airlines, from most to least miles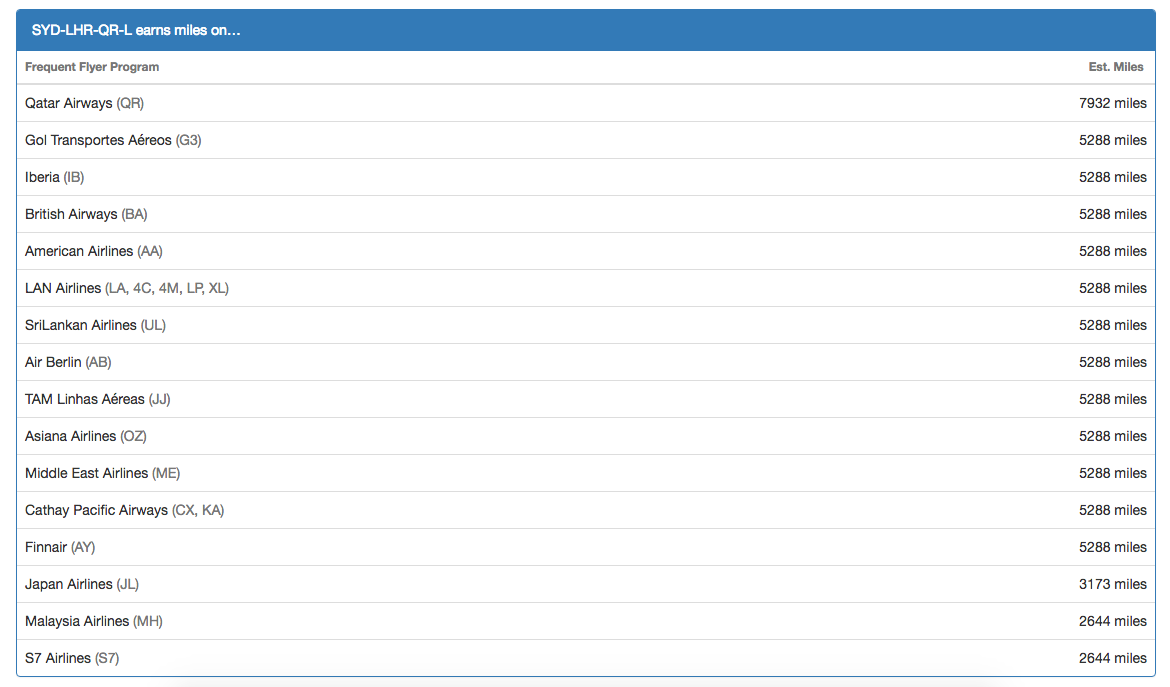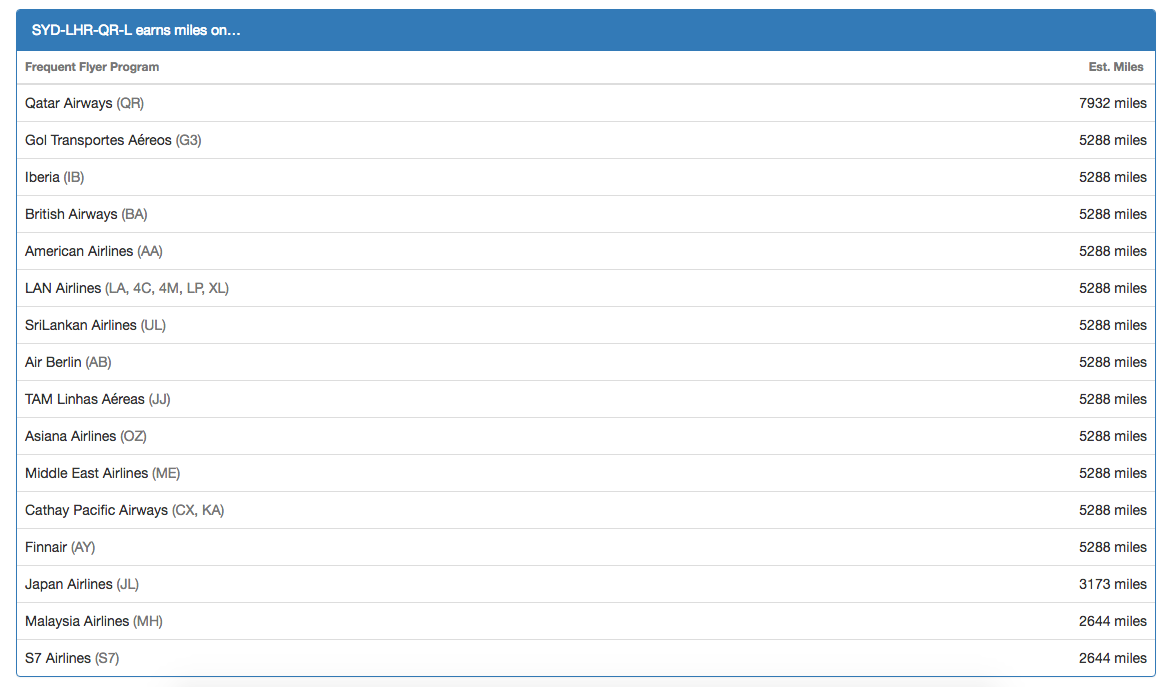 For this flight, Qatar Airways credits 75% of the miles flown, the majority of airlines 50%, and the bottom three between 25% and 30%.
So might be interested to find that percentage out, so…
Option 2: Calculate miles earned percentages
If you just want to know the percentages earned for all flights regardless of the route, rather than the exact miles:
Go to the wheretocredit.com home page
Enter in the airline and fare/booking class, i.e. Aeromexico in J (Business) class

Your earning capabilities with different airlines is listed alphabetically

If you are interested in making the calculation yourself, you can use a tool like WebFlyer's Mileage Calculator or Great Circle Mapper to find out the actual miles flown—then divide that number by the miles earned percentage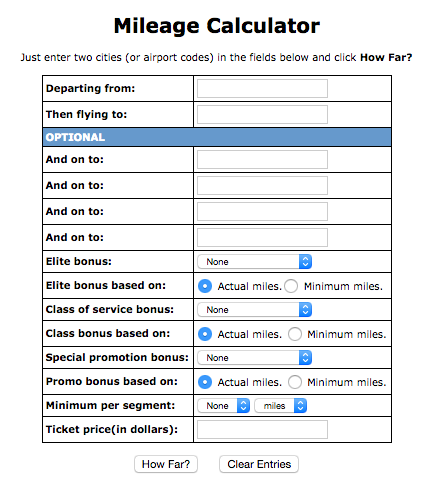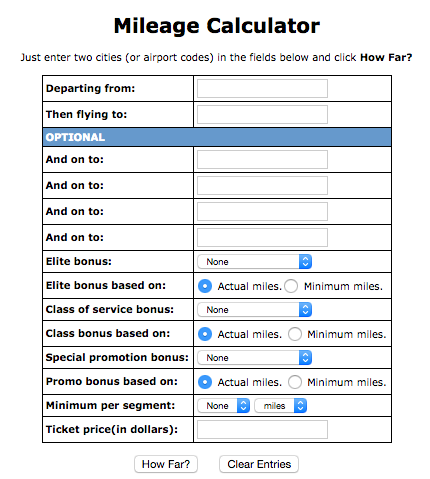 How to use the Chrome extension
wheretocredit.com also has an extension for those Internet users with Google Chrome browser. It's very useful when using comparison booking sites.
Download the wheretocredit.com Chrome extension
Use a participating flight (e.g. Expedia), hotel (Hotels.com) or rail (SNCF) booking site to search for a ticket
The extension will show up on the right-hand side with a comparison of your different earning possibilities

I have combined the strength of two Chrome extensions in the result above—read more about the 30K tool next
As you can see, this Qantas flight would earn the most miles with either Qantas itself (800 points) or Alaska Airlines (500 miles), with earn rates through other programs much lower.
Ad – Scroll down to continue reading.Minimum spend, terms & conditions apply.
Other resources
The 30K Frequent Flyer Miles plugin includes Qantas and Velocity. However, it only works when searching on Expedia, Travelocity, Hotwire, Wotif, Orbitz or Cheaptickets using the Google Chrome browser.
Please share in the comments if you have a favourite mileage earn calculator that we haven't mentioned here and we'll add it in.
A powerful example
A friend is travelling on a paid Business Class ticket with Emirates from Orlando to Johannesburg. They are returning from Cape Town, with all flights via Dubai.
When deciding where to credit their flights to, my first intuition was to suggest Qantas. However, upon consulting the Qantas website, it would earn them only ~18,000 Qantas Points—that's enough for a one-way Qantas Business Class flight between Melbourne and Sydney.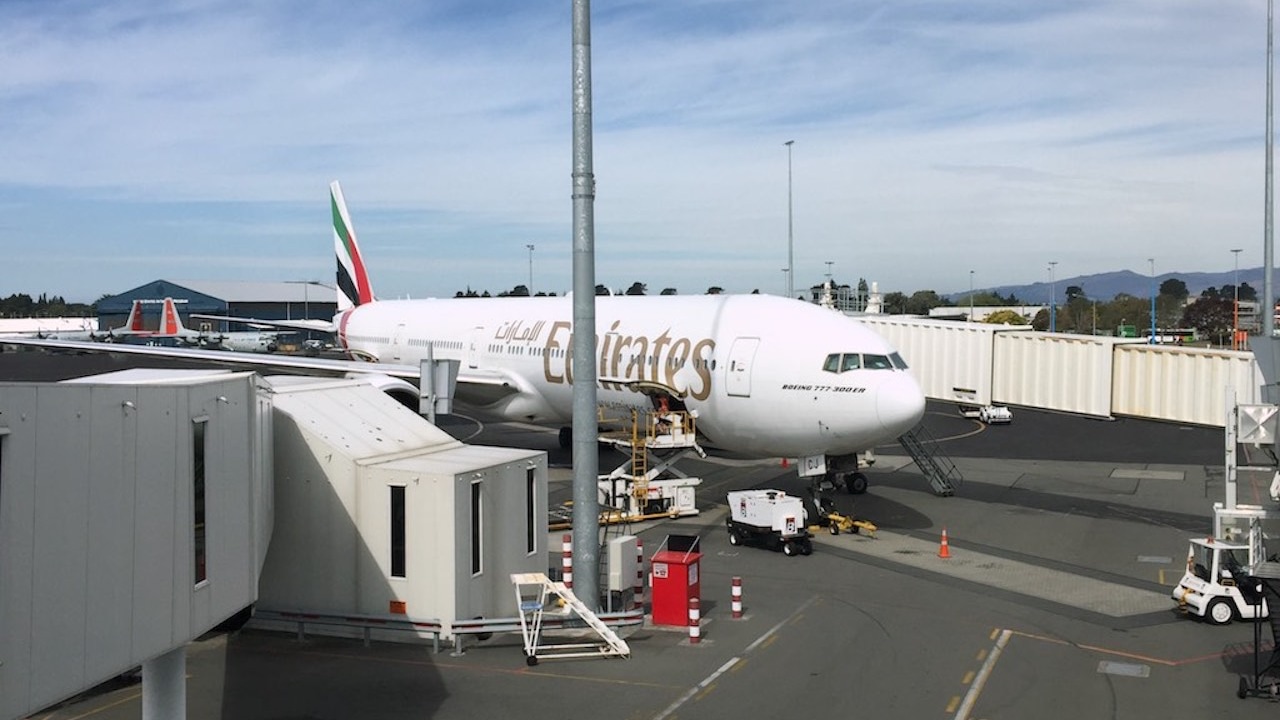 However, I used wheretocredit.com and confirmed the figures on the Alaska Airlines Mileage Plan website. If they decided to credit to that program, they would earn over 54,000 miles—three times more than with Qantas!
Plus, Alaska miles are more valuable than Qantas Points. By topping up their balance with 6,000 miles through a buy miles promotion, they would have the 60,000 required miles to redeem a one-way Business Class ticket from Australia to the US—with a free stopover in Hong Kong!
Let's put that in picture form: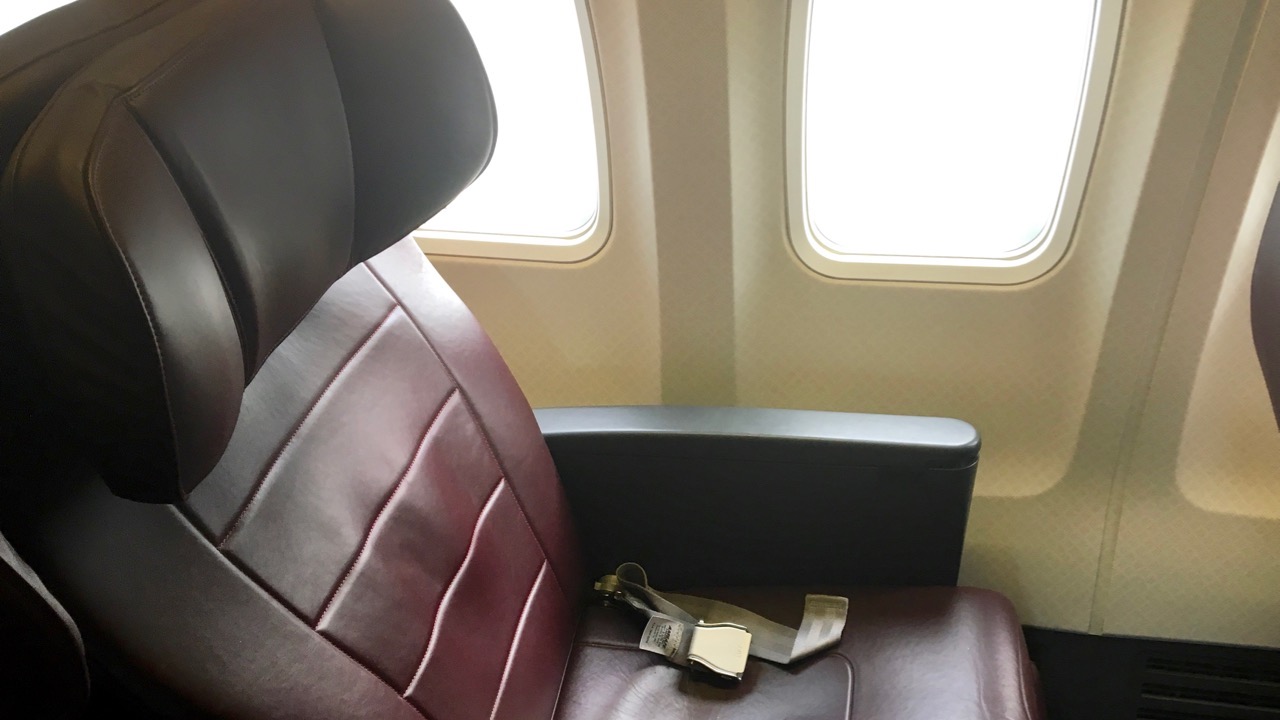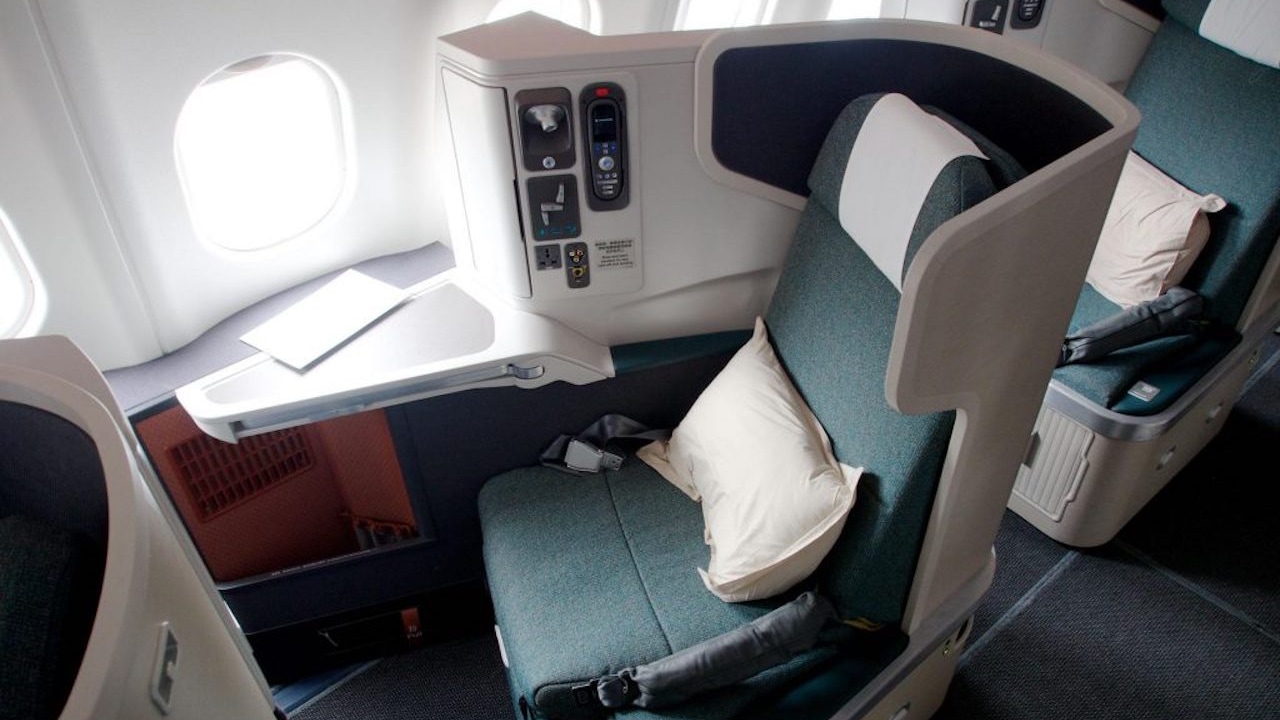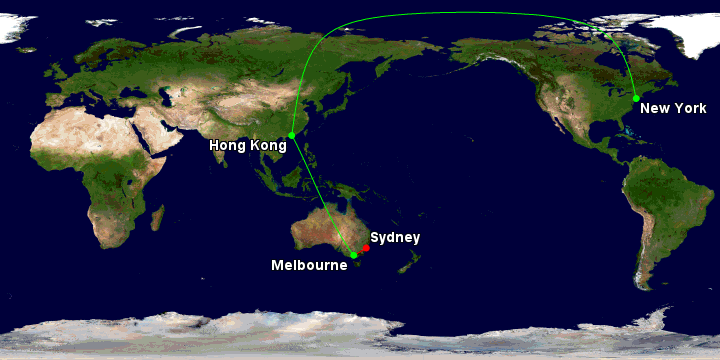 Frequently asked questions
If I am taking a multi-leg trip, can I credit the first flight to one program and the second flight to another?
I have certainly had success doing this. For your first flight, enter the frequent flyer number anytime from booking to boarding. For the second flight, follow the instructionsunder On the day of your flight in this post.
Why do Qantas results always show up as 0 miles on wheretocredit.com?
The developer still (after more than three years) has not properly integrated Qantas' earn rates into the tool. This means you will need to manually check using the points calculator on the Qantas website.
Does wheretocredit.com calculate Status Credits earn?
No, it doesn't. Instead, use this calculator for Qantas and this page for Velocity.
Can you earn points on flights booked with points (award/reward flights)?
No, you can't, but wouldn't that be amazing?!
Summing up
While wheretocredit.com is a fantastic tool, just remember to choose carefully which program to credit your miles to.
After all, you may be able to earn the most miles on SriLankan Airlines but your redemption possibilities could be limited with that airline. So you might want to consider a program that will give you a smaller return on your miles, but with whom you are more likely to use to redeem a flight, like Qantas or British Airways.
If you have the time, it is worth confirming wheretocredit.com's results for your flight. You can get the official word from the frequent flyer program you are looking to credit to by Googling something like Alaska Airlines earn rate Qantas.
Once you've decided which program to credit your flight to, attach your frequent flyer number to the booking using one of these methods.
Happy points-earning!
---
Do you have a points-related question?
Search the Point Hacks website using the Looking For Something? box (located to the right-hand side of any post) to see if we have already answered your question in a previous post.
You can submit your question in the Questions & Answers section of our website and someone from the Point Hacks Community, whether another reader or one of our team members, will hopefully be able to help you out.
How to decide which frequent flyer program to credit your flight to
was last modified:
August 14th, 2023
by