Award space on this flight for one day before New Year's Eve was plentiful right up until departure, providing a comfortable red-eye flight to start our three-month trip through South America.
I used 45,000 Asia Miles for me and 60,000 Qantas Points for my partner for a one-way redemption, with taxes only US$5.60 each.
This included our one-hour domestic flight from Tampa to connect to this longer flight from Miami to Santiago.
Fleet & Routes
This aircraft is flown on intercontinental routes from American's hubs in the US to places like Santiago, Madrid and Tokyo.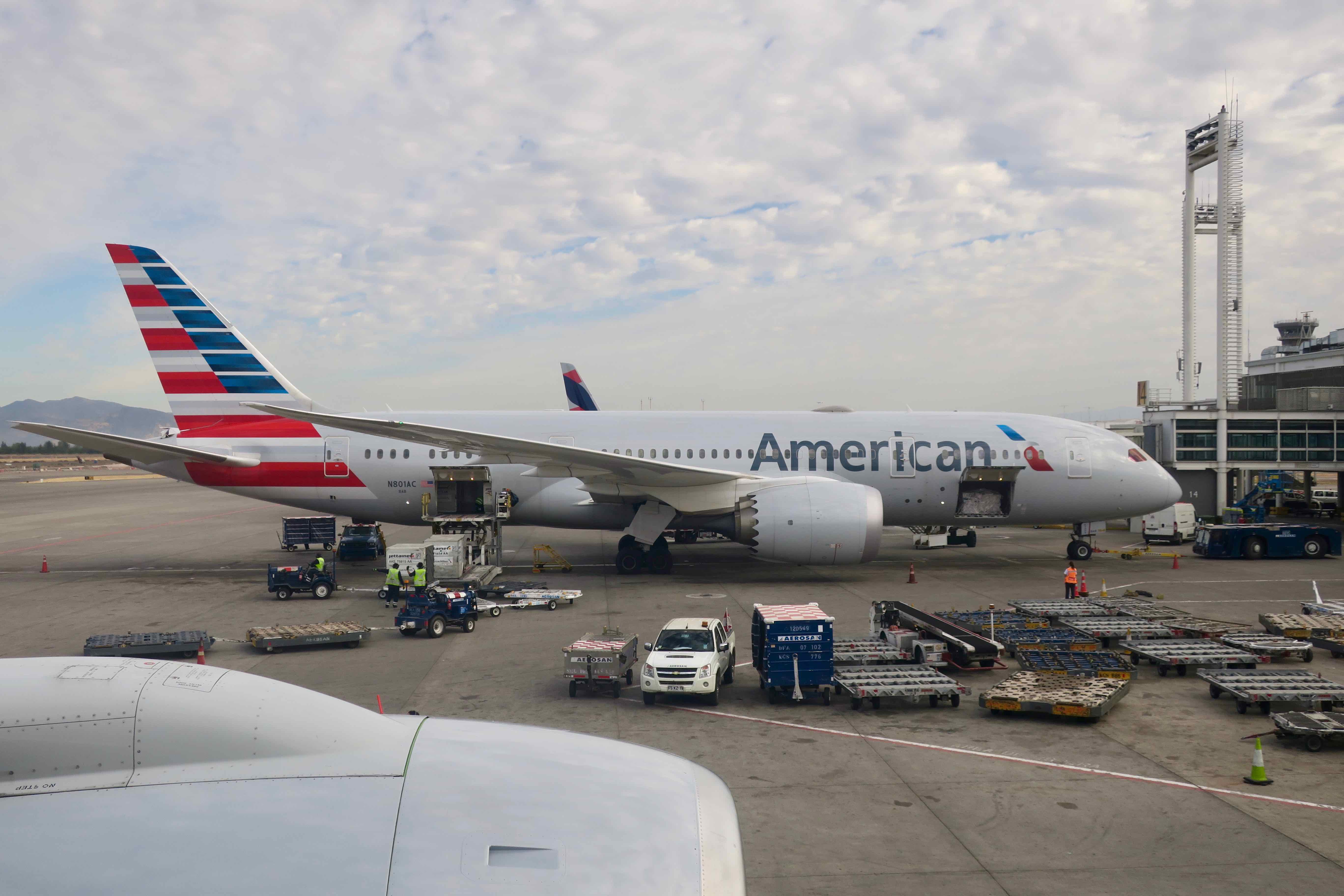 There are a few versions of the Business cabin on American's 777-200 fleet, with the main two being the superior B/E Aerospace Super Diamond seat, which we were lucky enough to be on, and the inferior Zodiac seat, which tends to shake when other passengers move in their seat. The Points Guy has a great article on this.
As far as I know, there is no easy way to know ahead of time which seat you will be flying on—it's just a luck of the draw.
The Super Diamond seat in this review is what is on the Boeing 787 Dreamliner flights between Sydney and Los Angeles.
The Cabin: Seats & Seatmap
The cabin is arranged in a 1-2-1 configuration, with 37 comfortable lie-flat seats providing great cushioning. All passengers enjoy direct aisle access.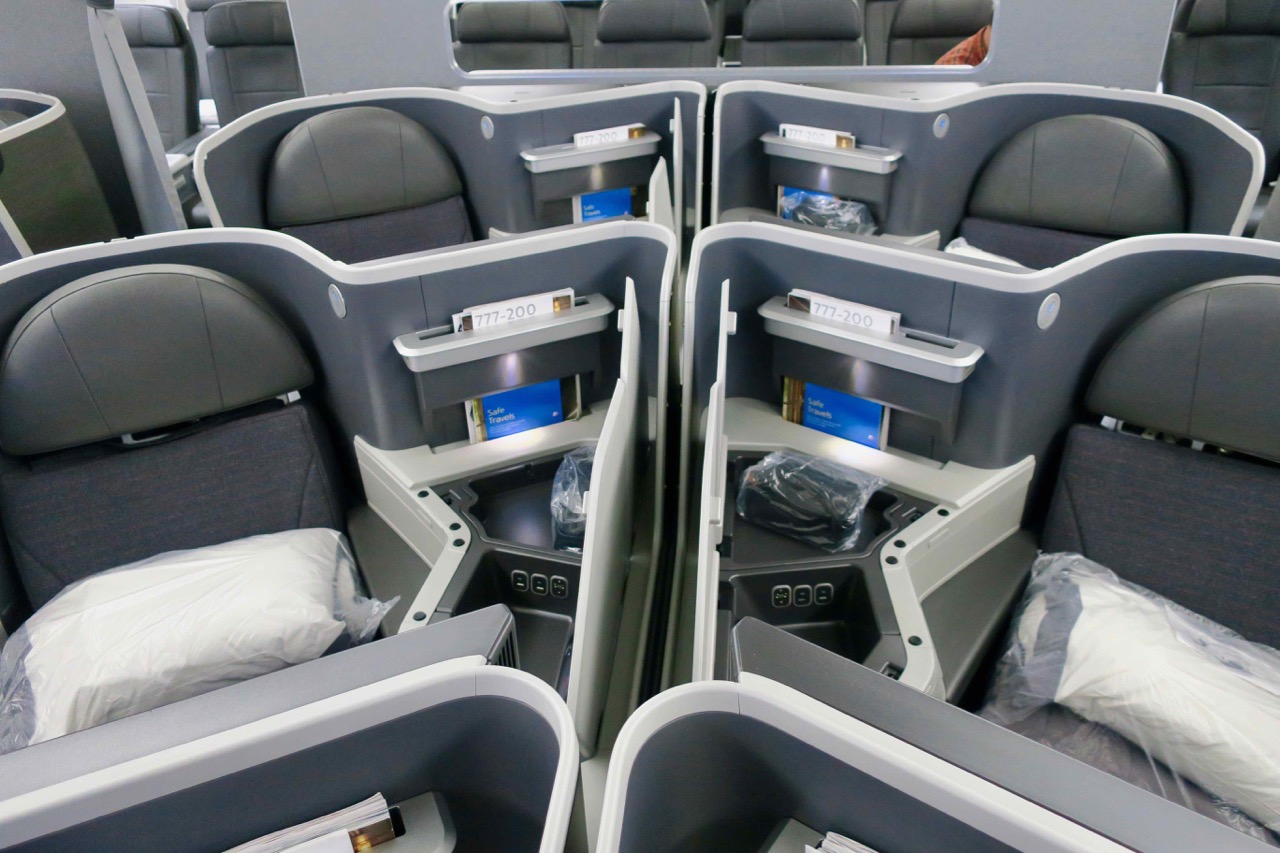 These seats are similar to Virgin Australia's 777 Business Class.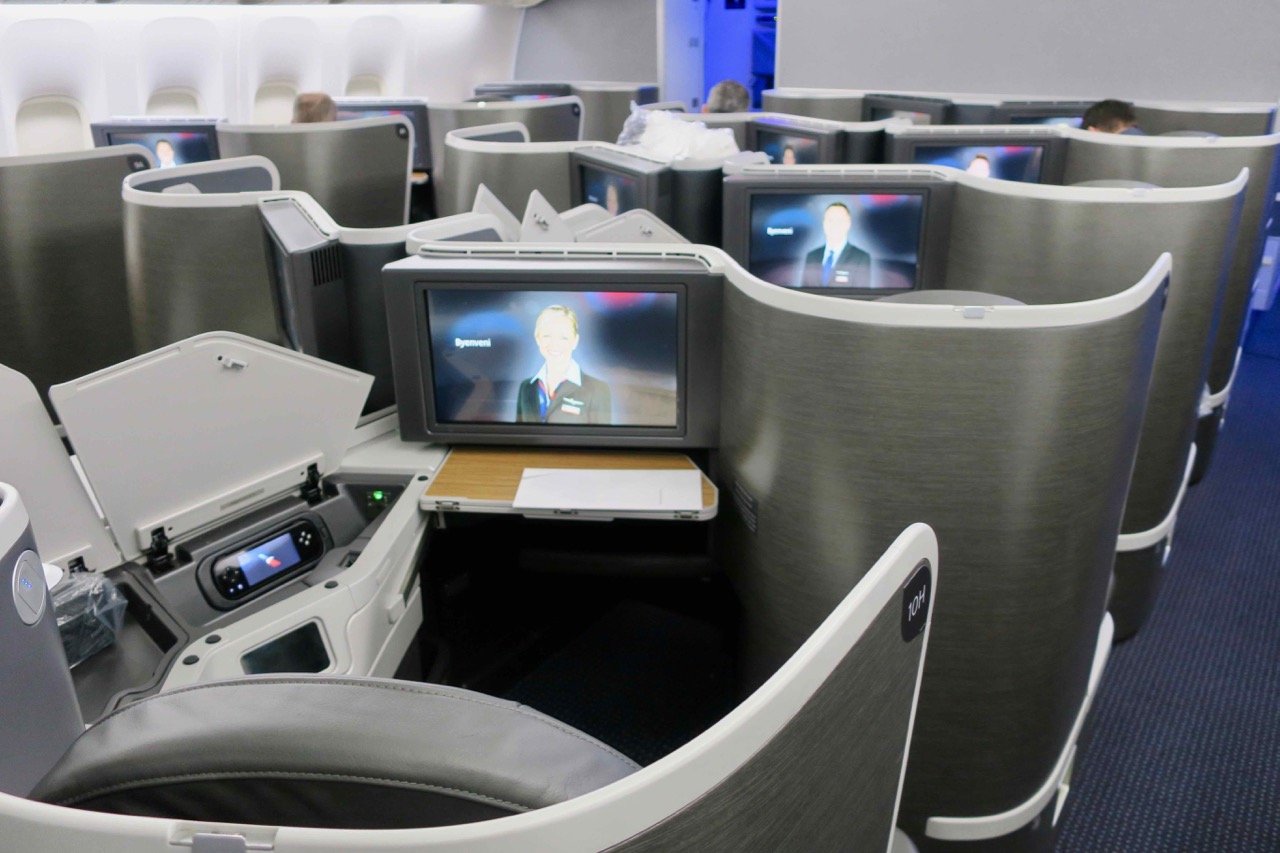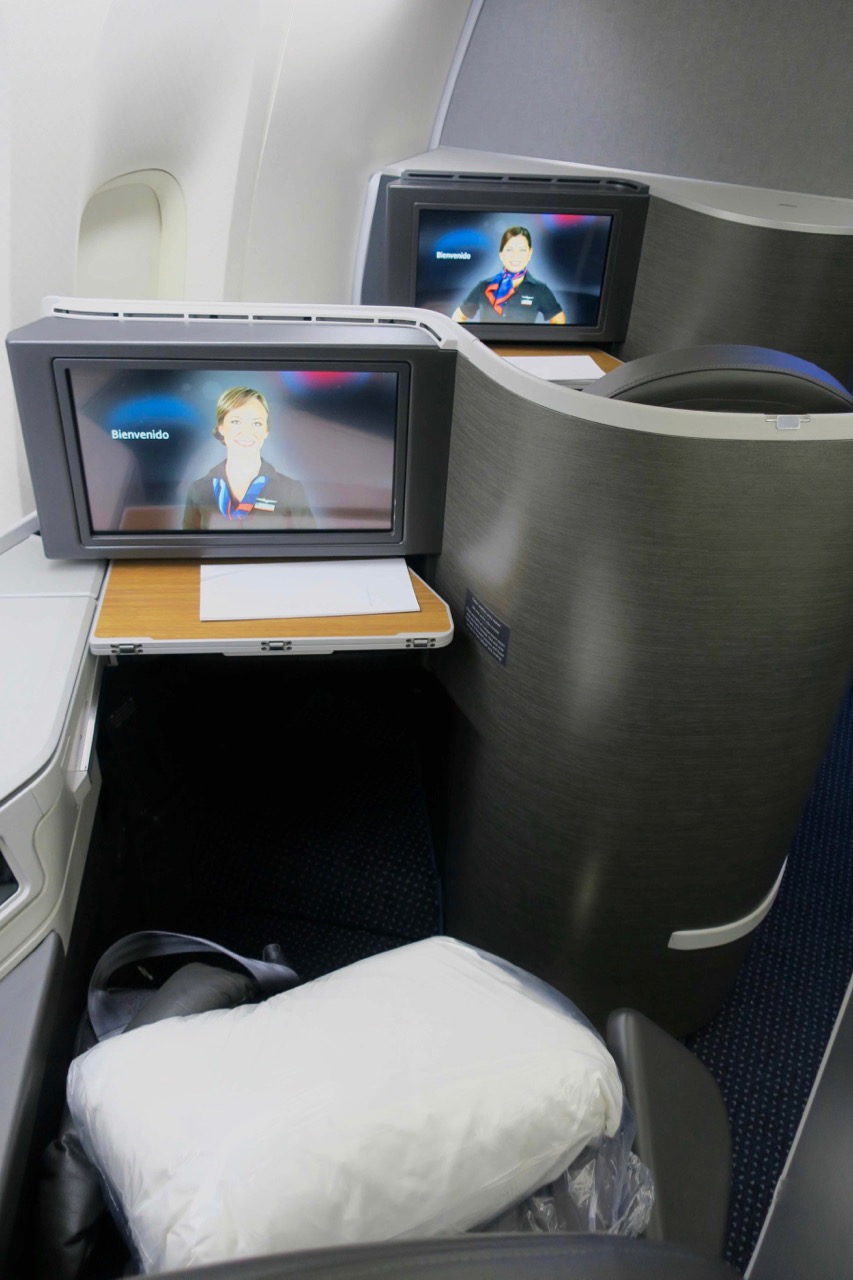 The touchscreen seat control is responsive and easy-to-use.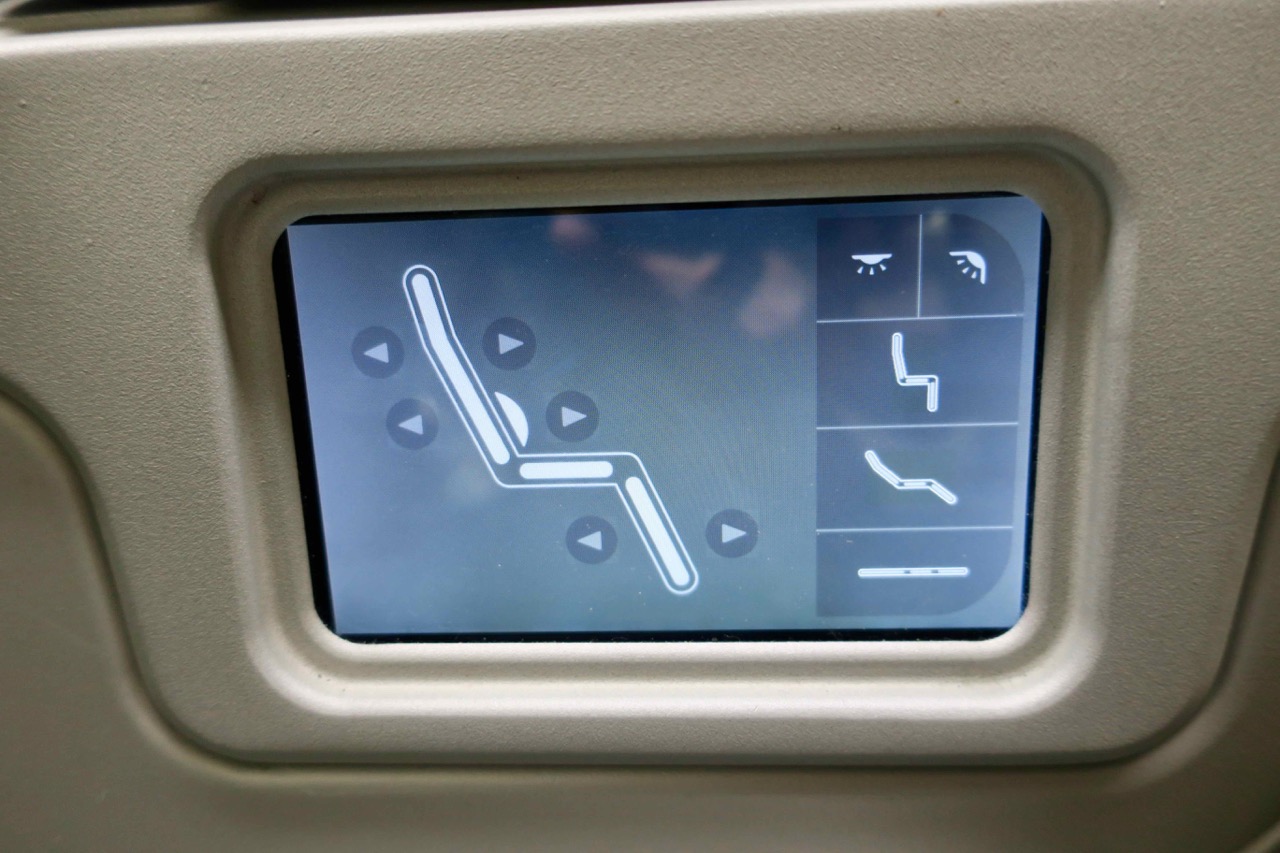 The amount of storage space impressed me and the elevatable armrest to the side offers extra privacy from the aisle.
The legroom was adequate.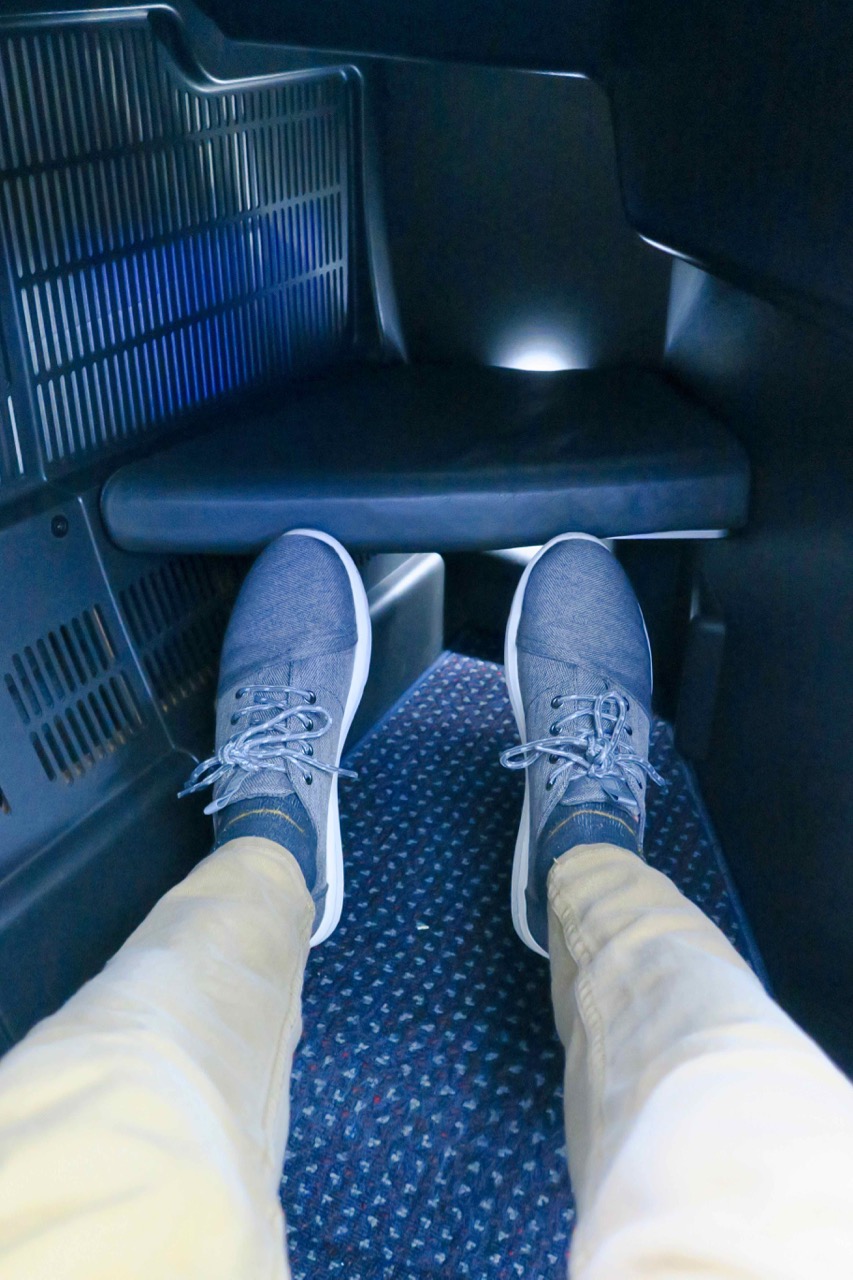 I didn't hit the sides of the seat when sleeping. Each passenger is provided with just a duvet and pillow, which could definitely be improved.
As our flight was less than half-full, I used two duvets as a mattress pad, one duvet on top and three pillows and slept really well.
Seat Choice
The cabin is split into two sections: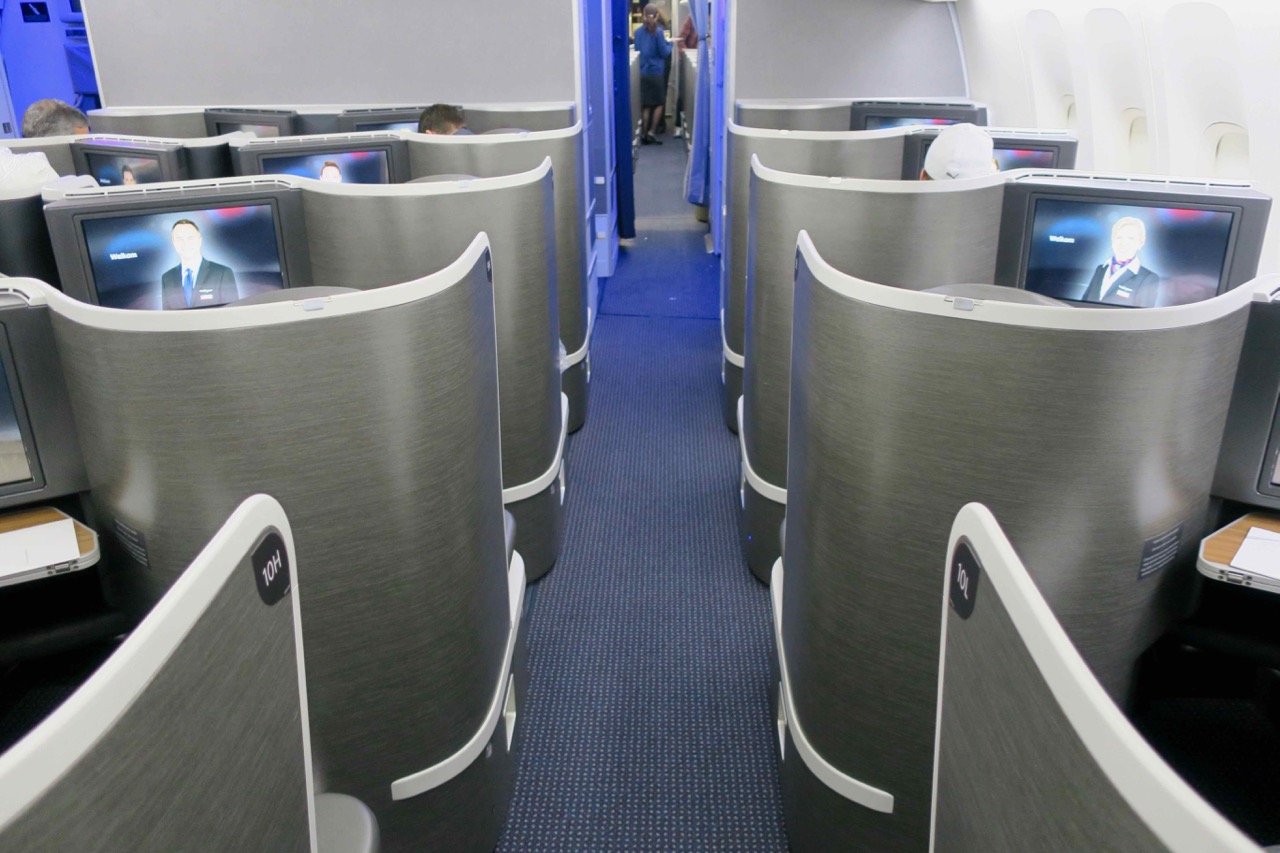 Just in case you are unfortunate to get the Zodiac seats, reports say that the seats that rock the least are 1A, 7A, 7L, 10A and 10L.
I pre-selected the last two for myself and my partner and then moved to the one in front of him (9A) when I saw that they were the Super Diamond seats and the cabin wasn't full.
Food & Drink
The dinner served on this flight (pictured) was in generous portions and very flavourful but the bland breakfast disappointed.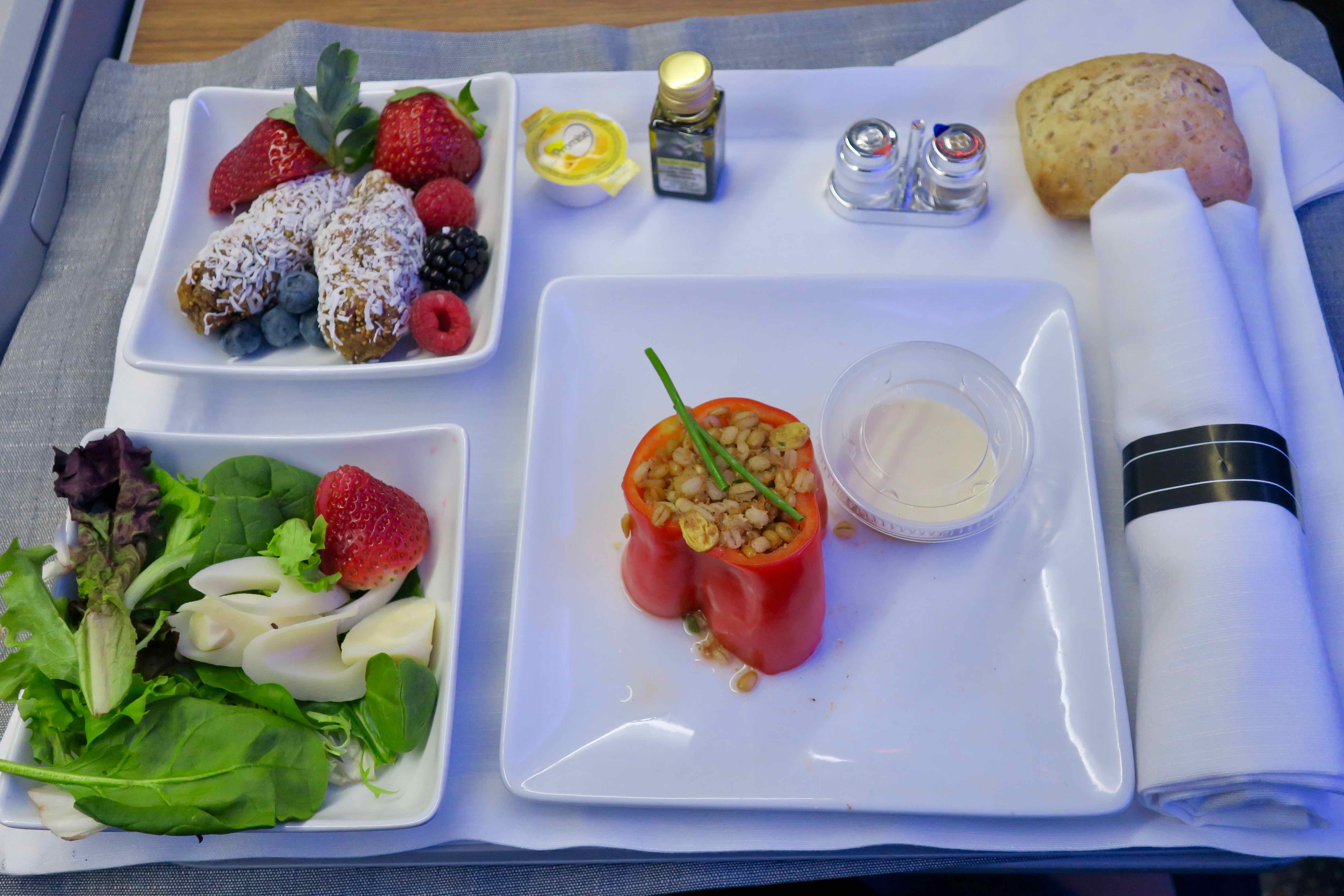 You can pre-order your meal online at the time of booking (if directly through AA) or between 30 days and 24 hours before your flight.
Here is the menu from my flight: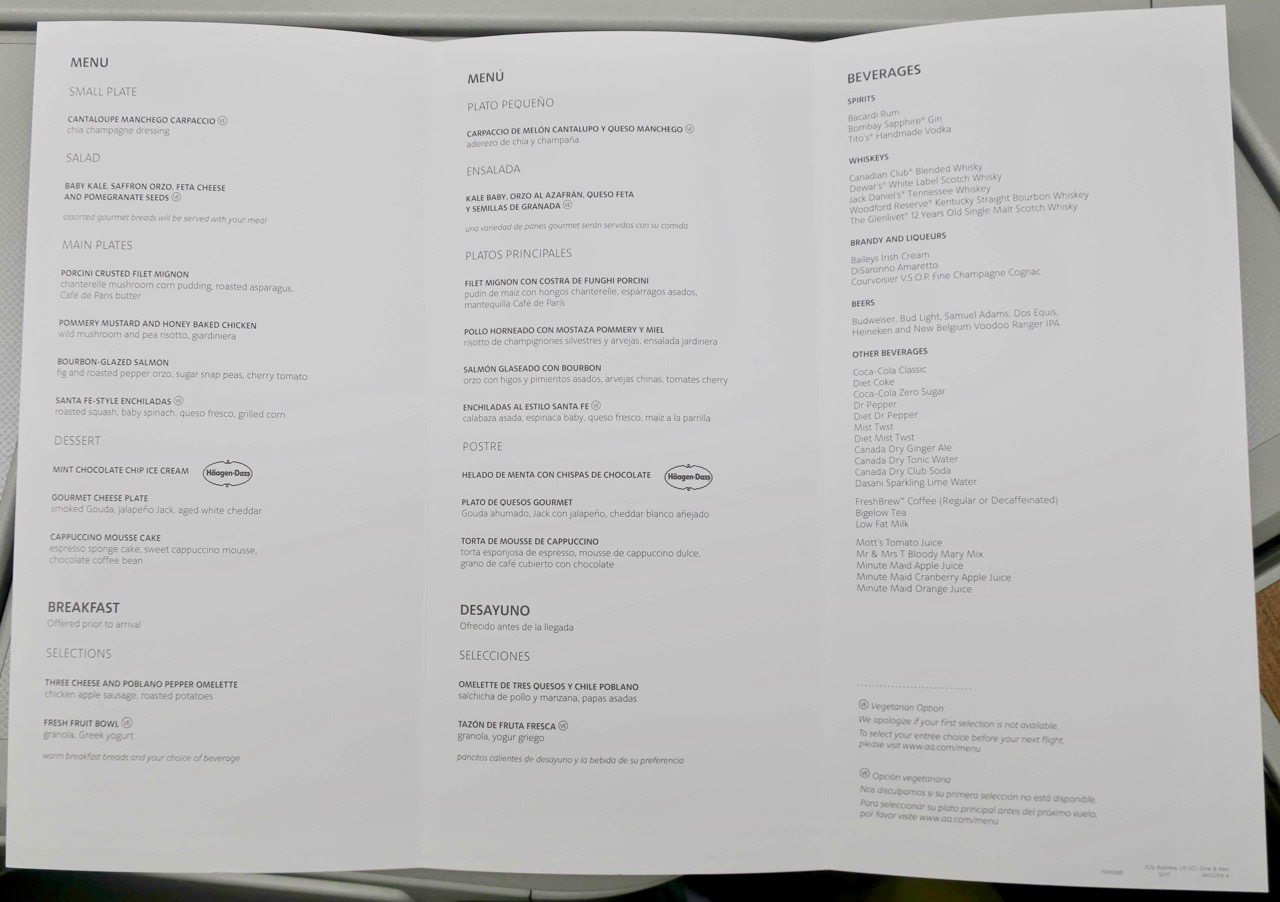 as well as the wine list.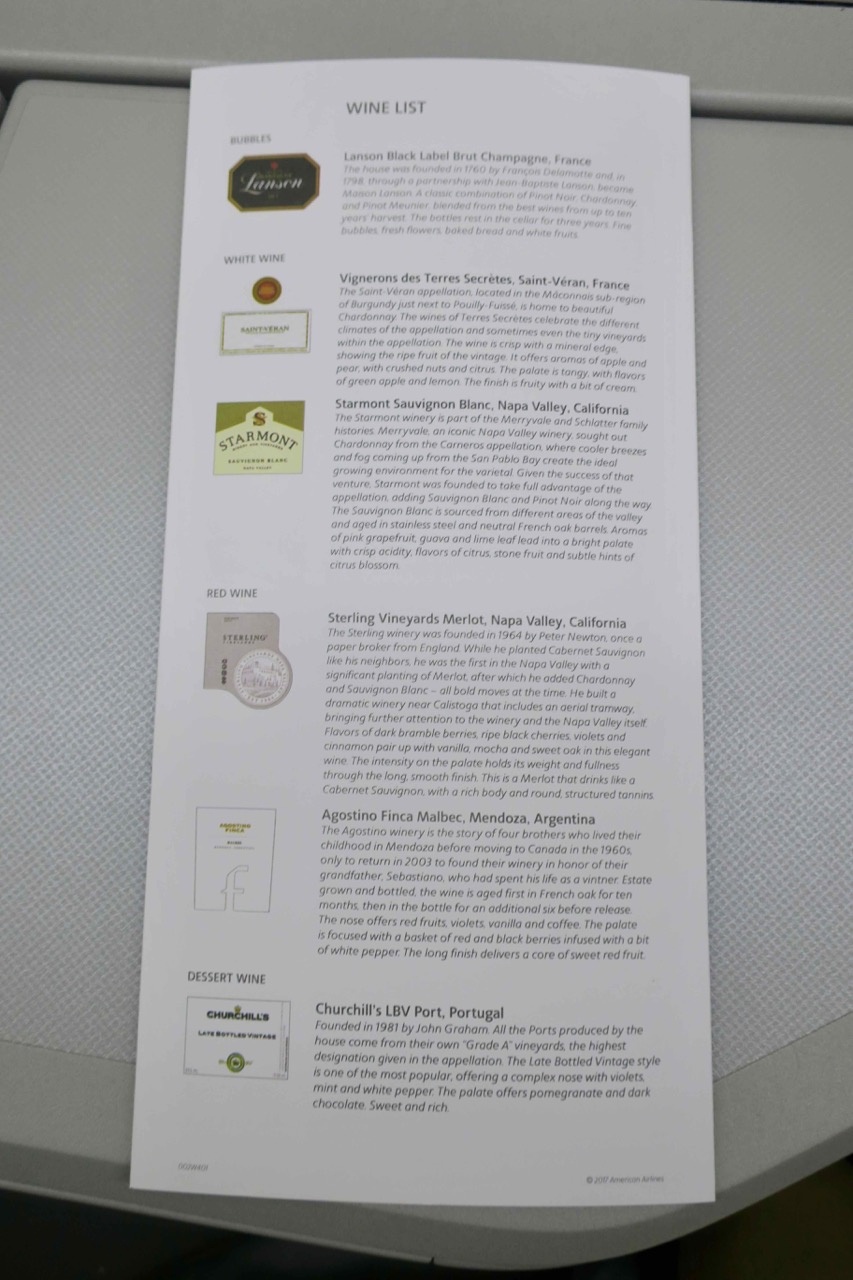 Customer service
This is where AA needs to lift its game—I find customer service on this airline to be hit-or-miss.
On the ground, I've always found check-in and ground staff to be surly.
Upon boarding, the cabin crew were audibly heard gossiping about passengers. The safety video was annoyingly played three times—twice in English because one passenger wasn't seated and once more in Spanish.
Pushing the call button was ignored in both cases I wanted something, and I was called 'spoiled' by the purser for asking for assistance to have my bed made.
Having said that, I was impressed by the speed of the dining service and the prompt clearing of plates. The crew were proactive in having a juice waiting on my side table upon waking in the morning.
So, all in all, a mixed bag on the service front, which is consistent with my previous experiences with the airline.
Inflight Entertainment
The selection of entertainment was wide and the full touchscreen was nifty, however, the volume and brightness controls were delayed in coming into effect.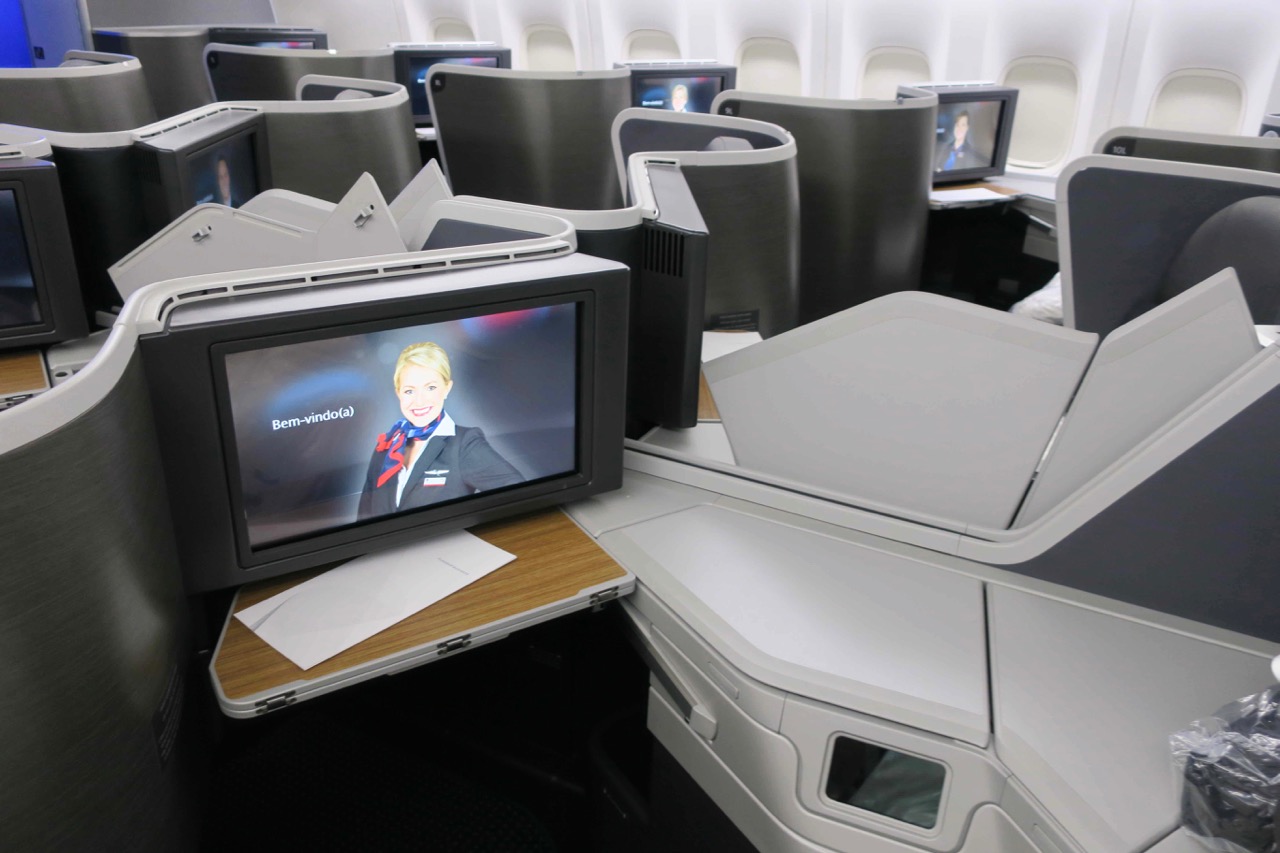 The entertainment system was not functioning at all during taxiing or until ten minutes after takeoff when we decided to alert the crew of the issue.
The noise-cancelling Bose headphones were great, though!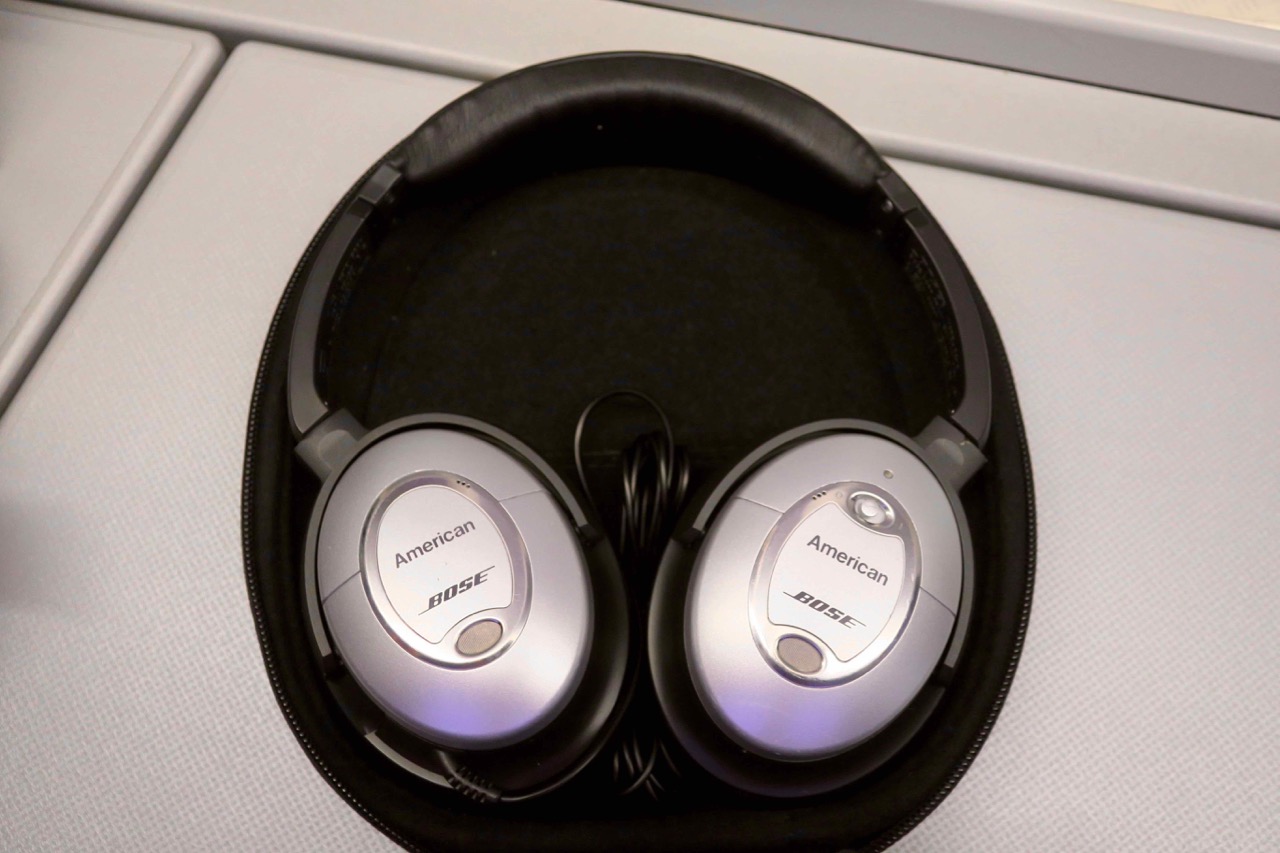 Amenities
The amenities kit was surprisingly comprehensive: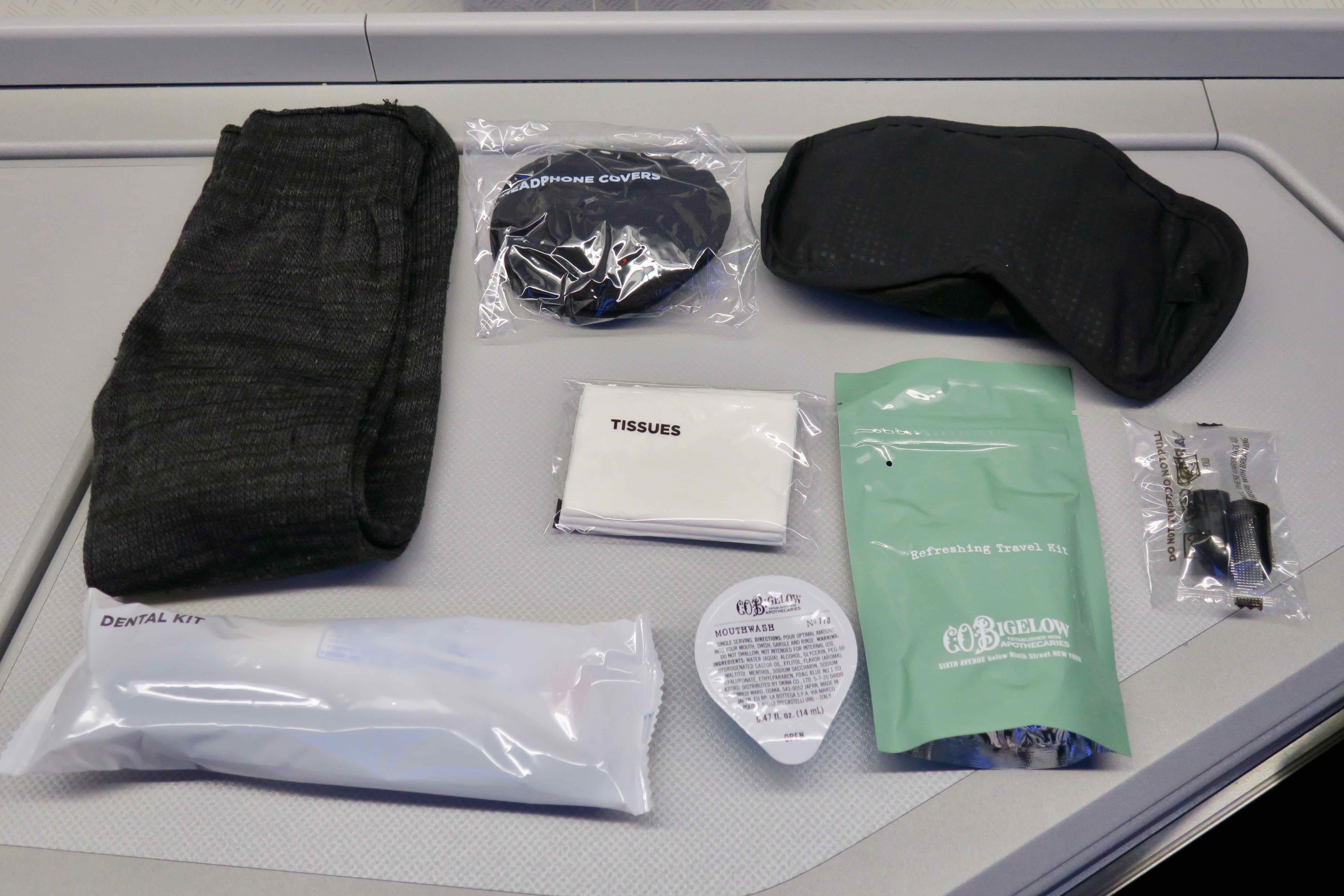 however, the bathrooms small and not offering any extra amenities.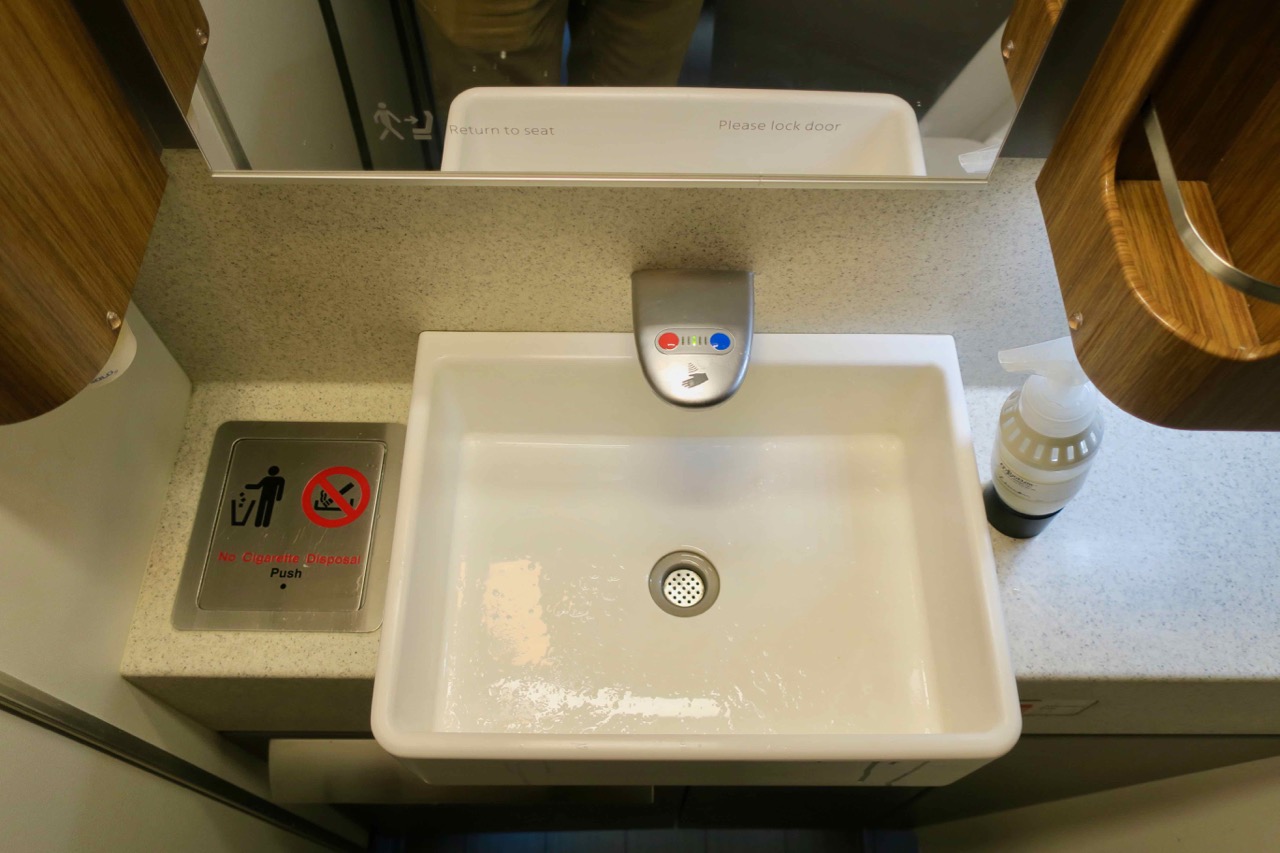 Wifi is available for $19 USD for the whole flight or in cheaper two- or four-hour packages.
How to redeem points for this flight
The five main currencies to book flights on American Airlines are:
Qantas Points
Asia Miles
AAdvantage
British Airways Avios
Alaska Airlines Mileage Plan
Asia Miles usually offers the lowest redemption rates, with Qantas Points being the most accessible for us in Australia.
AAdvantage miles can offer some good value, whilst Avios should be saved for shorter flights. Alaska miles can be leveraged to get a free stopover on connecting flights.
Lounge Access
Business Class passengers get access to Flagship Lounges in Chicago, Dallas/Fort Worth, Los Angeles, Miami and New York JFK, and London Heathrow and Philadelphia (under construction). They do not get access to Flagship First Dining within the lounge, though.
You may also choose to use a oneworld affilate lounge.
One thing I didn't know was that you also get access to a domestic Admirals Club if you are connecting onto an international flight, so we got access to the Admirals Club at Tampa and then the Flagship Lounge in Miami.
Summing up: why choose this flight?
This was a comfortable way to get from the US to Latin America and represented a good use of points in my opinion.
I would recommend this solid product, however, if there is an airline that has a better reputation and award space open, then it would be good to compare the hard and soft product to get the best value from your points.
Related guides
American Airlines 777-200 Business Class overview
was last modified:
January 24th, 2022
by