In June 2016, I had the chance to try out Delta's premium domestic product for the first time, flying a tiny Bombardier CRJ-900 for the very short half-hour hop from Toronto Pearson to Detroit on SkyWest (a Delta affiliate) and onto Denver on a more common Boeing 757 operated by the mainline Delta fleet and crew.
The only reason I booked this flight was that I had $300 USD worth of Delta vouchers to use, otherwise I would have just flown Economy (and you'll see why soon.)
An important thing to note is that in the US, airlines tend to call their Business Class products 'First Class' but they are essentially the same offering as we enjoy on Qantas and Virgin Australia's 737 fleet.
Fleet & Routes
SkyTeam alliance member Delta Air Lines is the second-largest airline in the US by passenger numbers (after American Airlines), operating a hub-and-spoke model to over 320 destinations worldwide and a huge amount of flights in the US: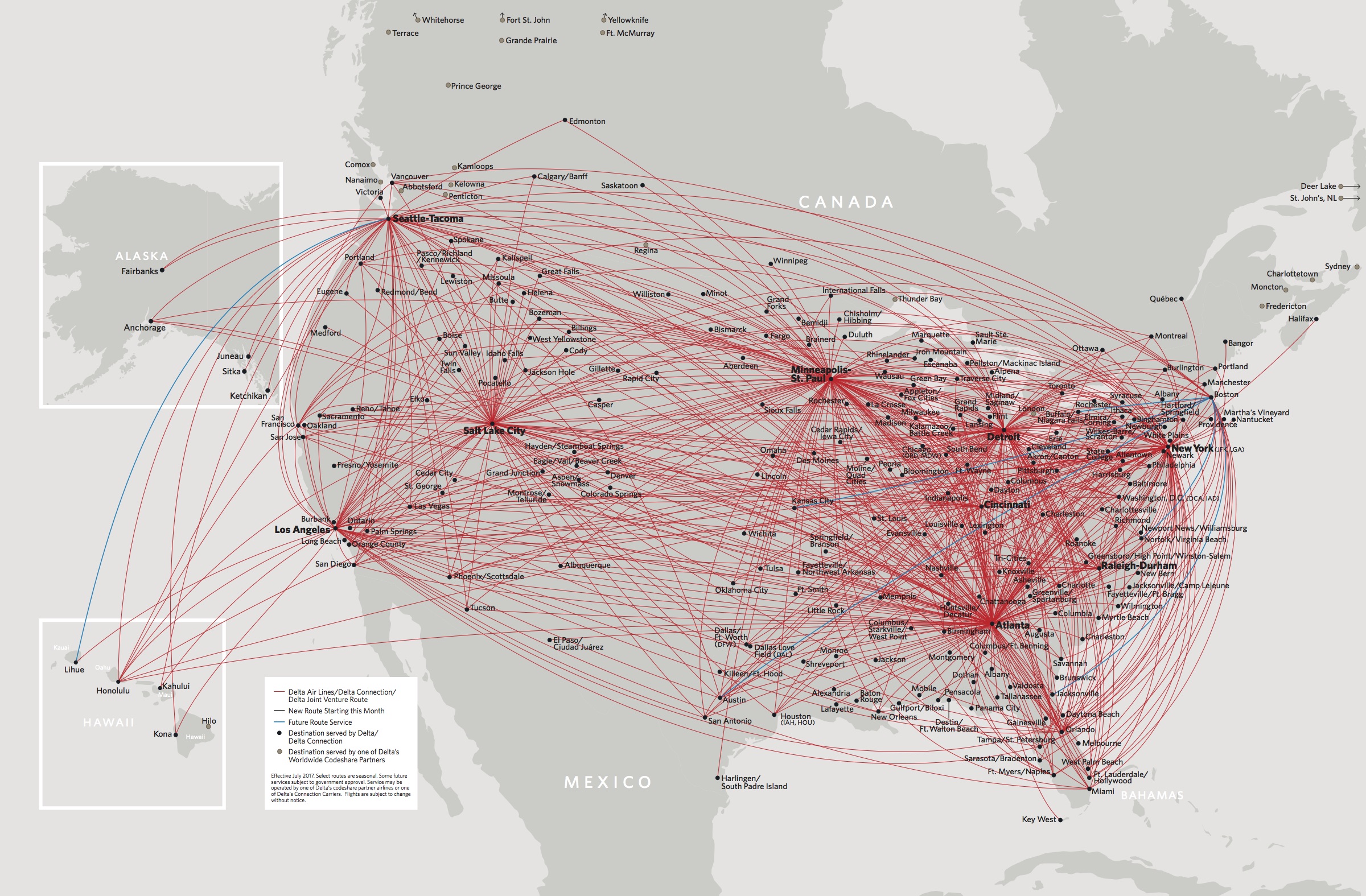 You can access route maps for other regions here.
The most common hubs Australia-based travellers will pass through are:
Los Angeles
Atlanta
New York JFK
but other important hubs include Seattle-Tacoma, Detroit, Minneapolis-St. Paul, Salt Lake City and Boston, as well as overseas ones like Tokyo Narita and Amsterdam.
Delta operates over 20 types of aircraft, from the Boeing 717 carrying just 110 passengers for short domestic hops right up to the larger Airbus A350 and Boeing 747 aircraft on international routes.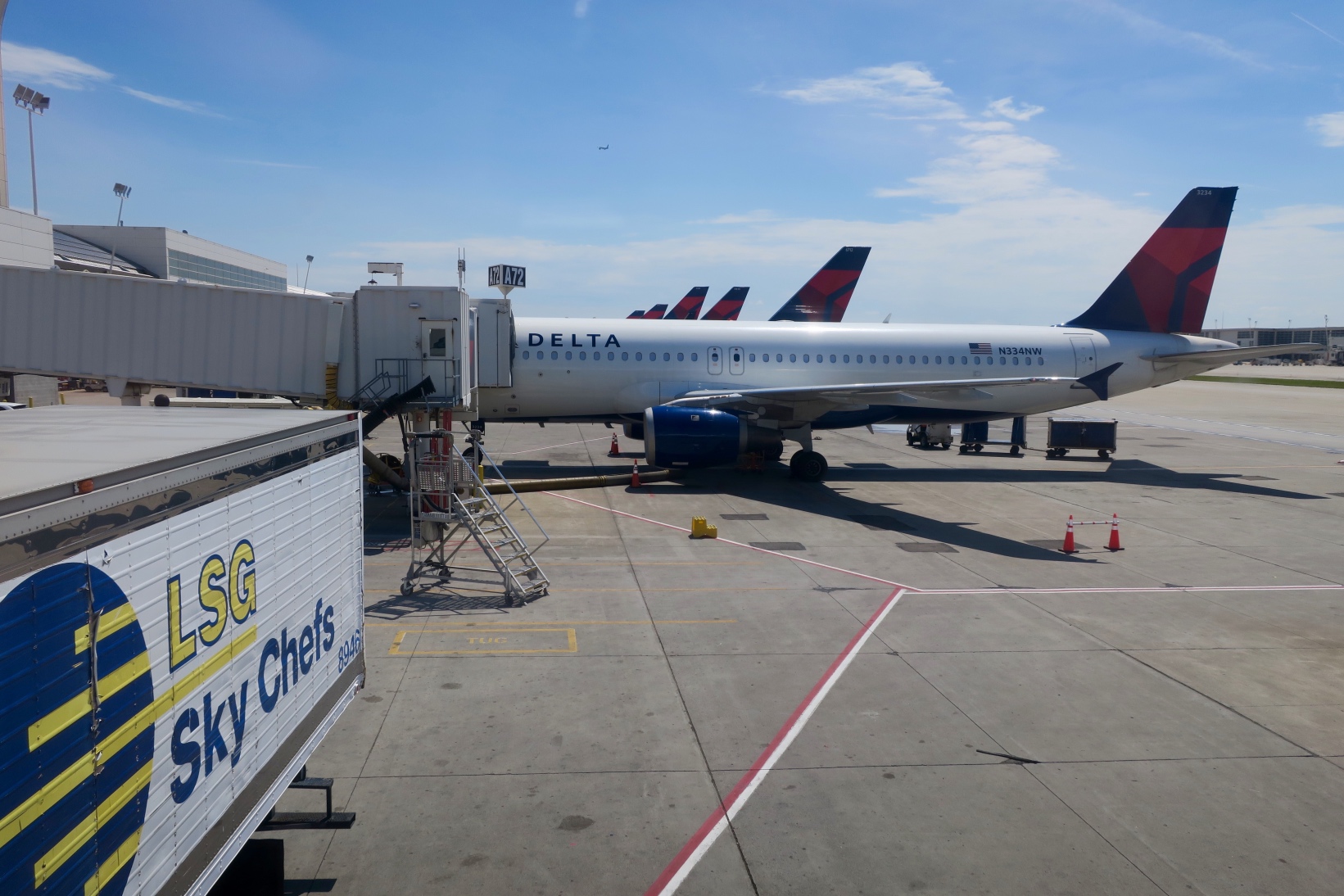 Chances are that if you are flying domestically within the US, you'll be on an aircraft like the Boeing 737 or 757 with recliner seats in a 2-2 configuration: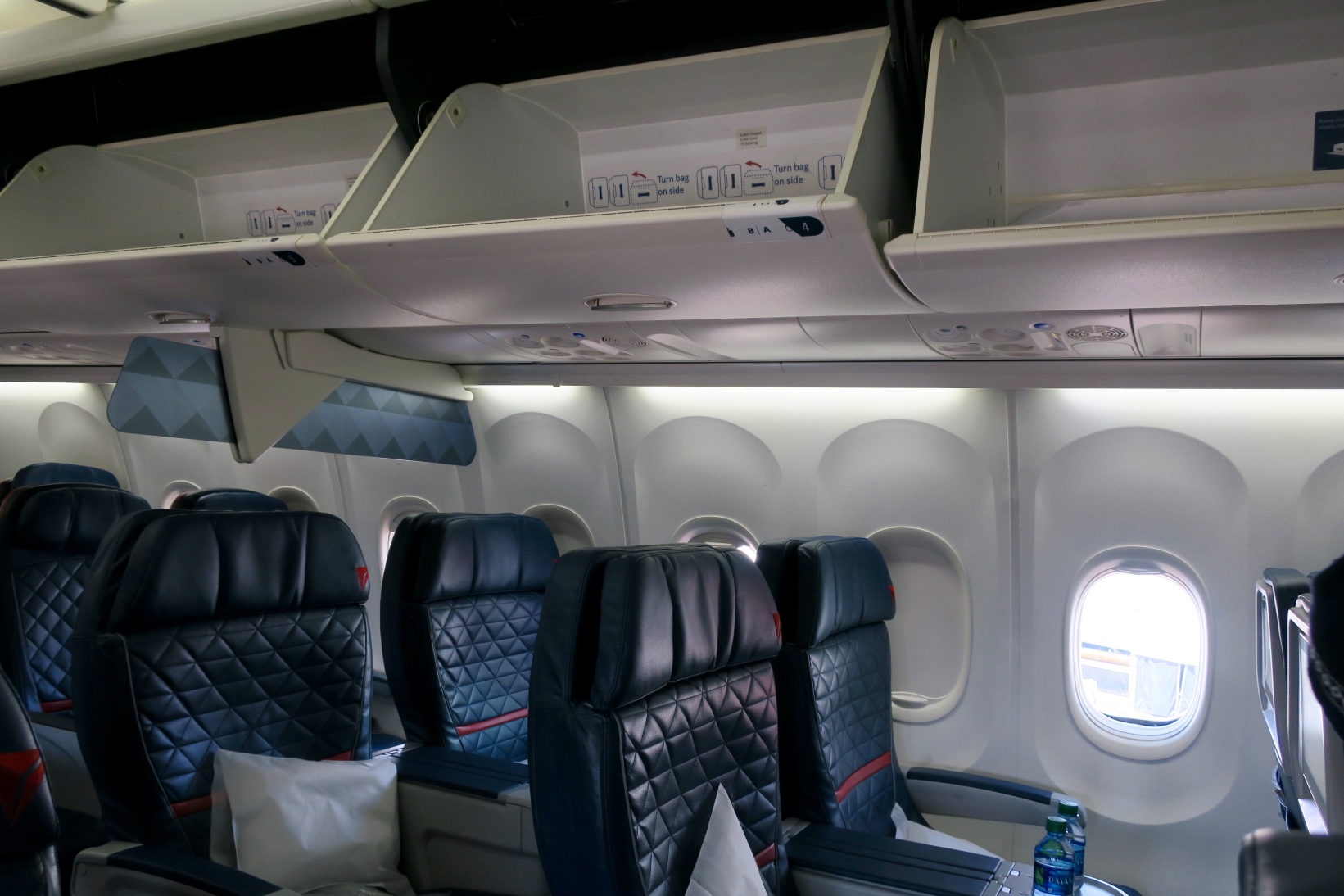 If you are flying on a transcontinental route, i.e. between the West and East Coasts, then you'll probably get a lie-flat seat (called Delta One) in a 2-2 configuration on a single-aisle aircraft like the 757:
or, if you are lucky, a (preferred) staggered 1-2-1 setup on a widebody jet like the 767: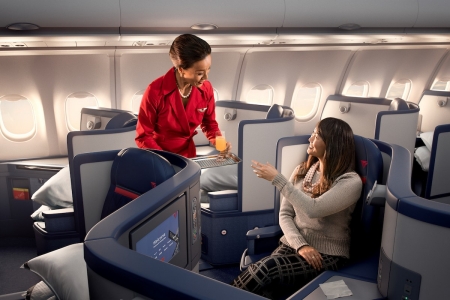 The Cabin: Seats & Seatmap
The standard is a 2-2 configuration, like on most of Qantas and Virgin Australia's domestic flights: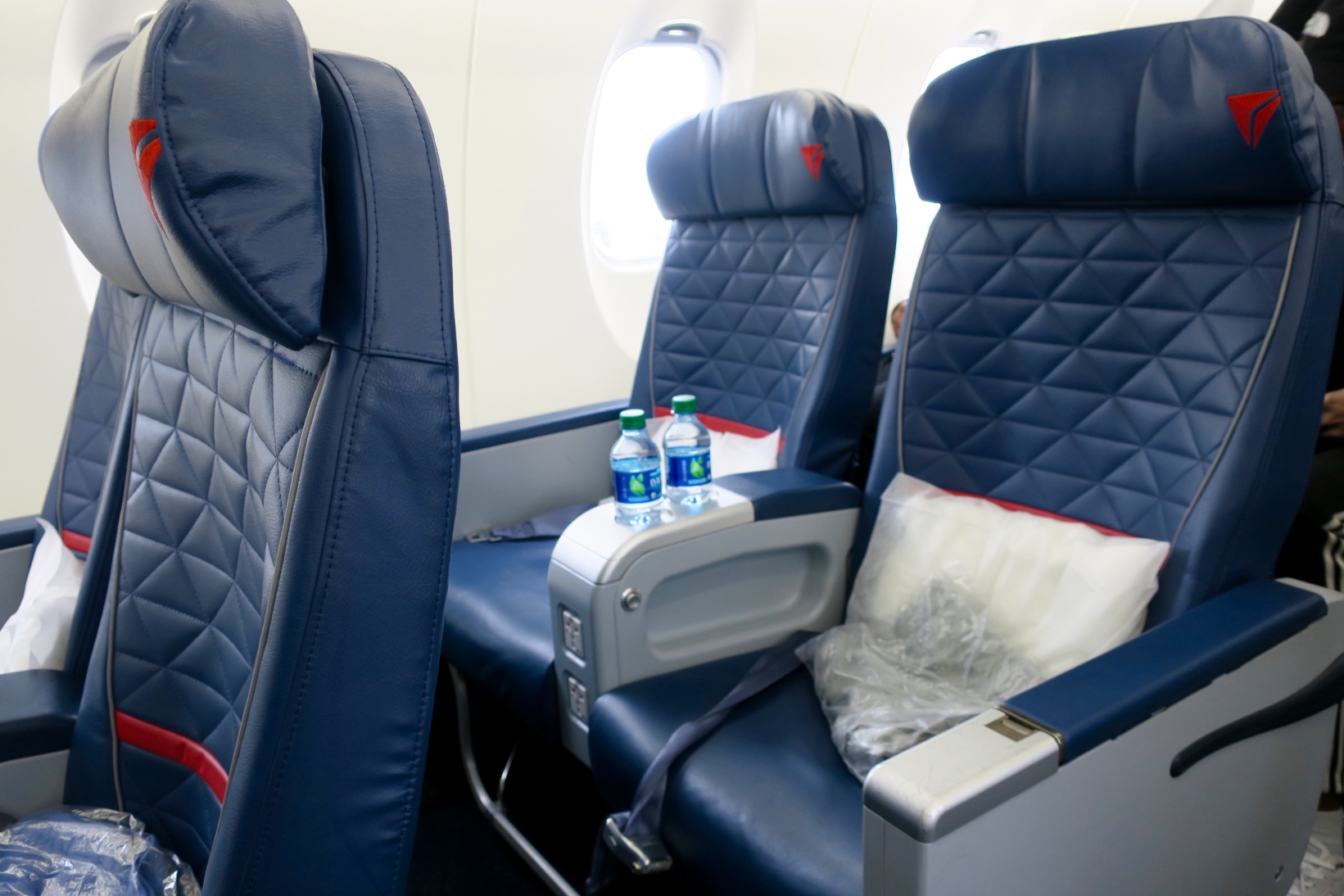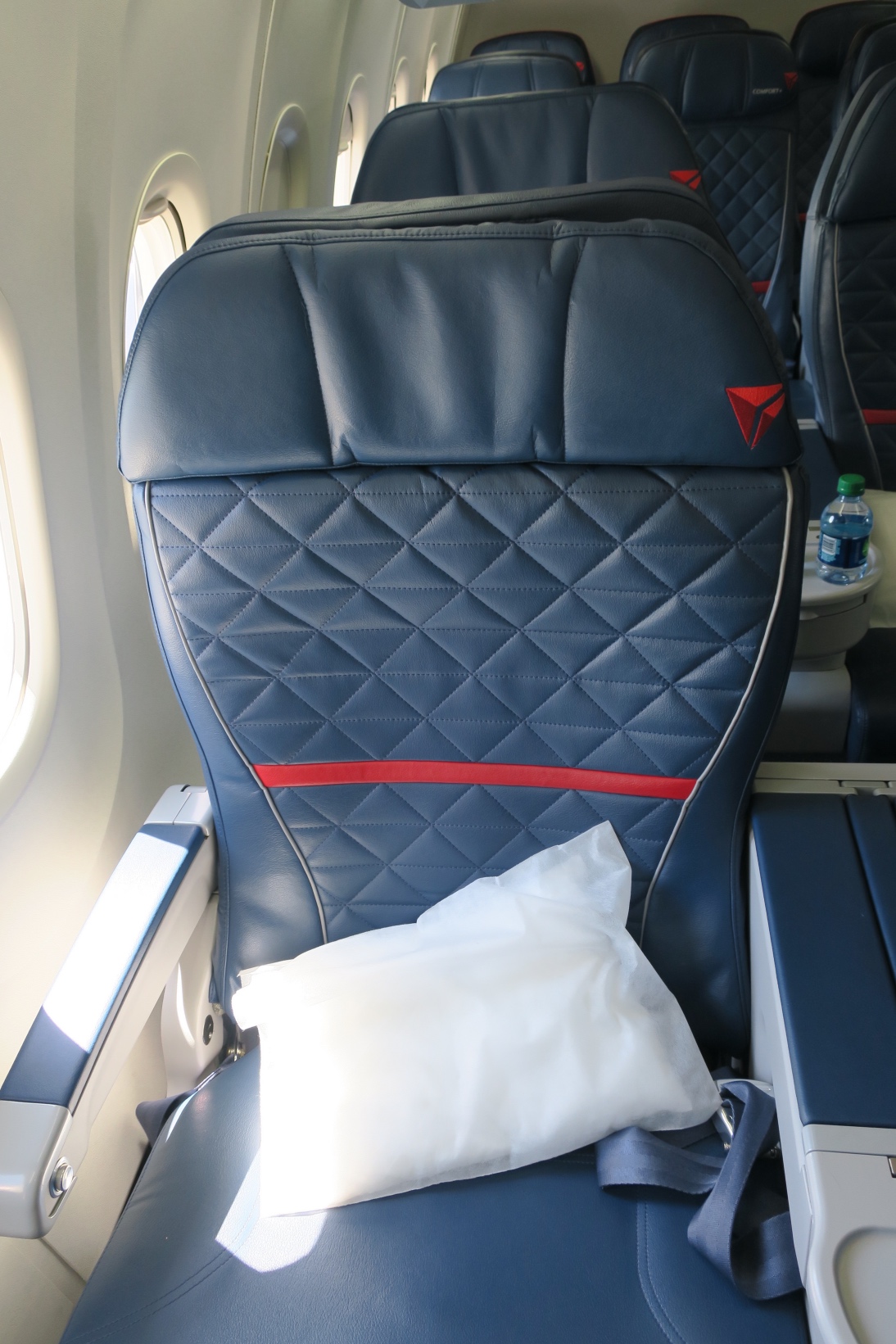 but on smaller planes there may be a narrower 1-2 configuration, which is better for solo travellers: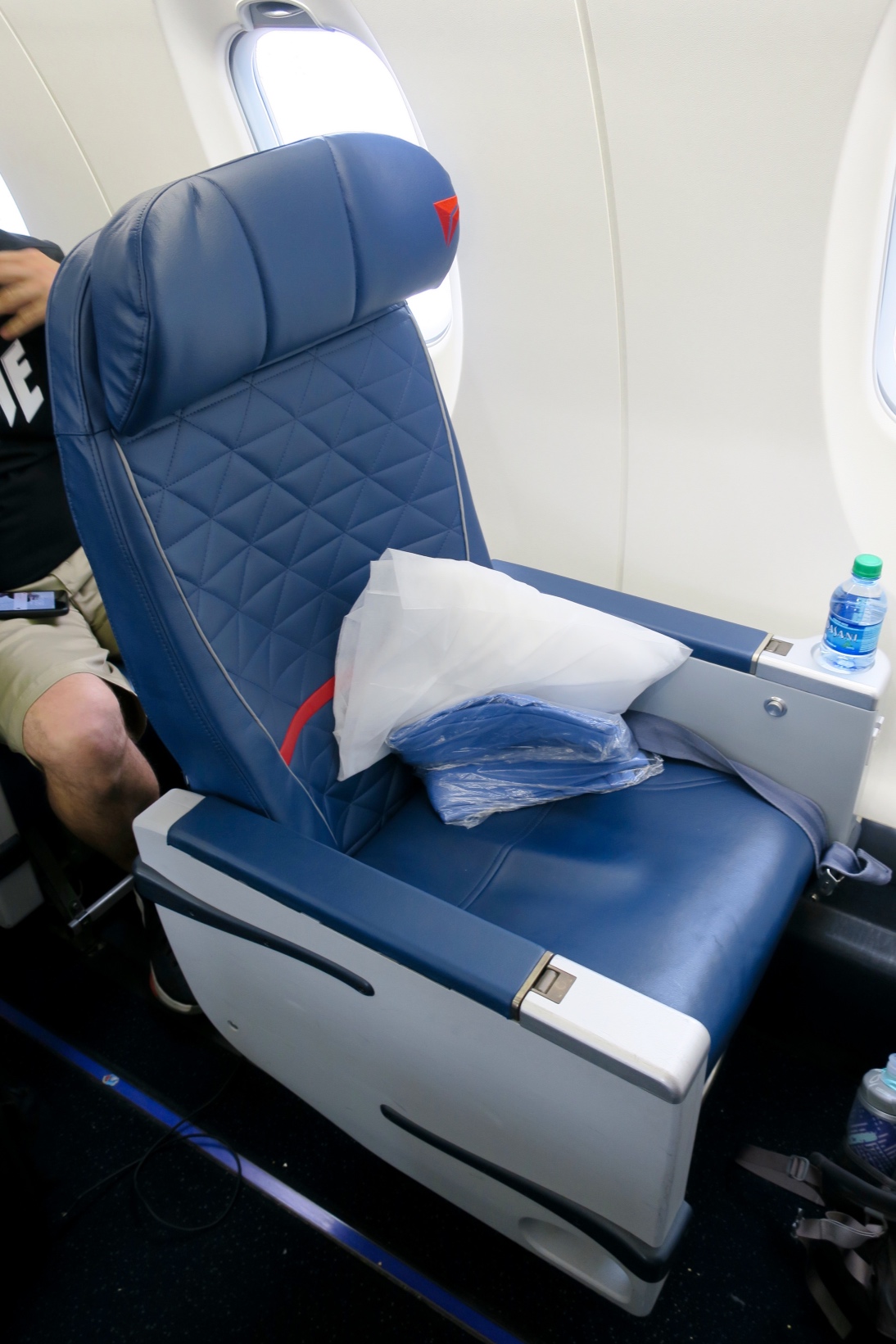 The minimum amount of rows in First Class will be three and can extend to five on longer aircraft.
You may want to avoid the first and last row to cushion from noise from the galley and lavatories to the front and the Economy cabin to the rear: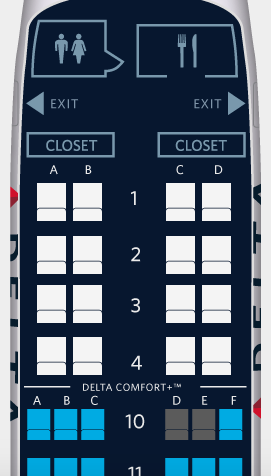 Each seat has an adjustable headrest and comfortable enough upholstery but no footrest.
Read our guide on how to choose the best seat for your flight here.
Service: Food & Drink
On flights under 900 miles, e.g. Chicago to New York, you'll get a snack and alcoholic or non-alcoholic beverage: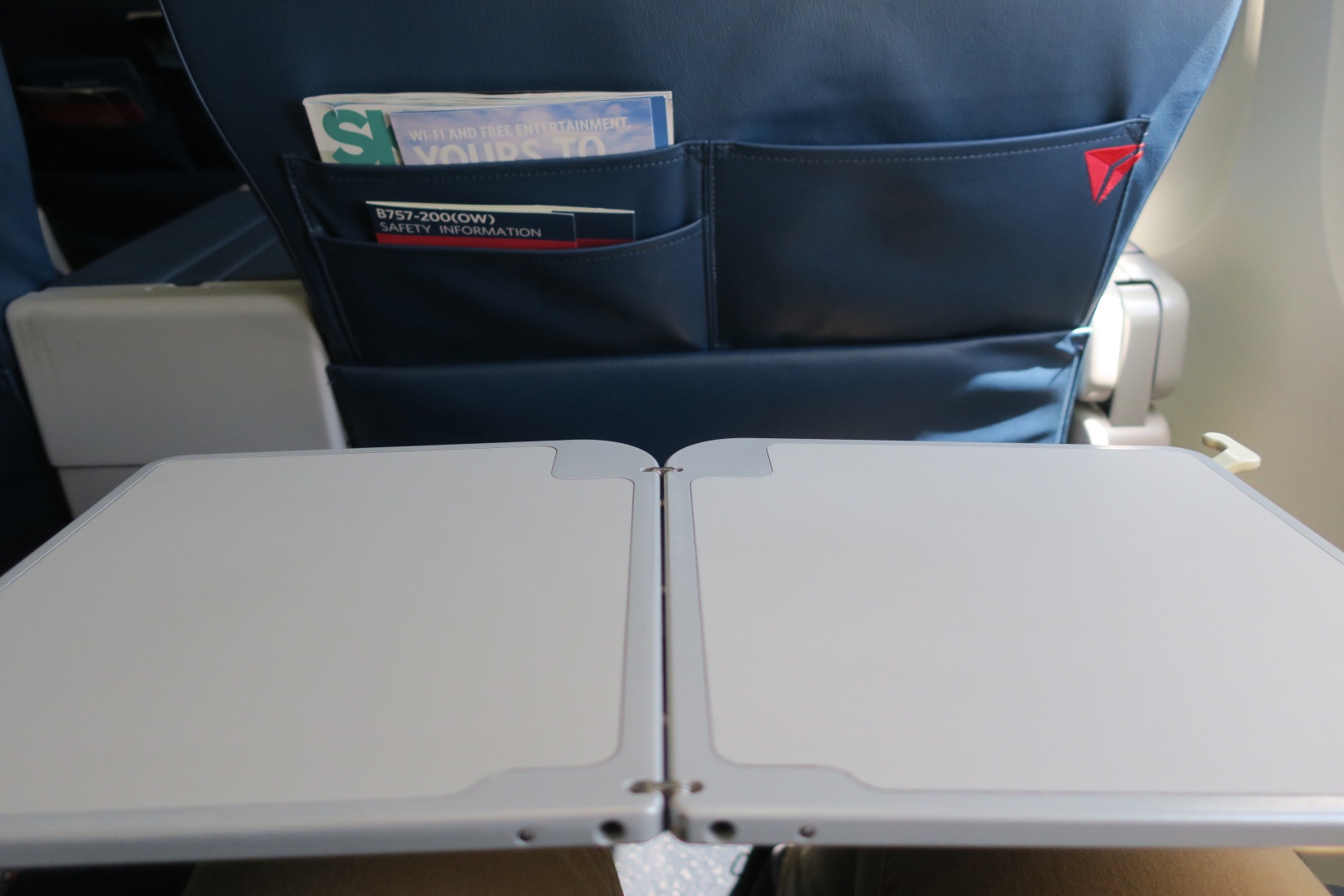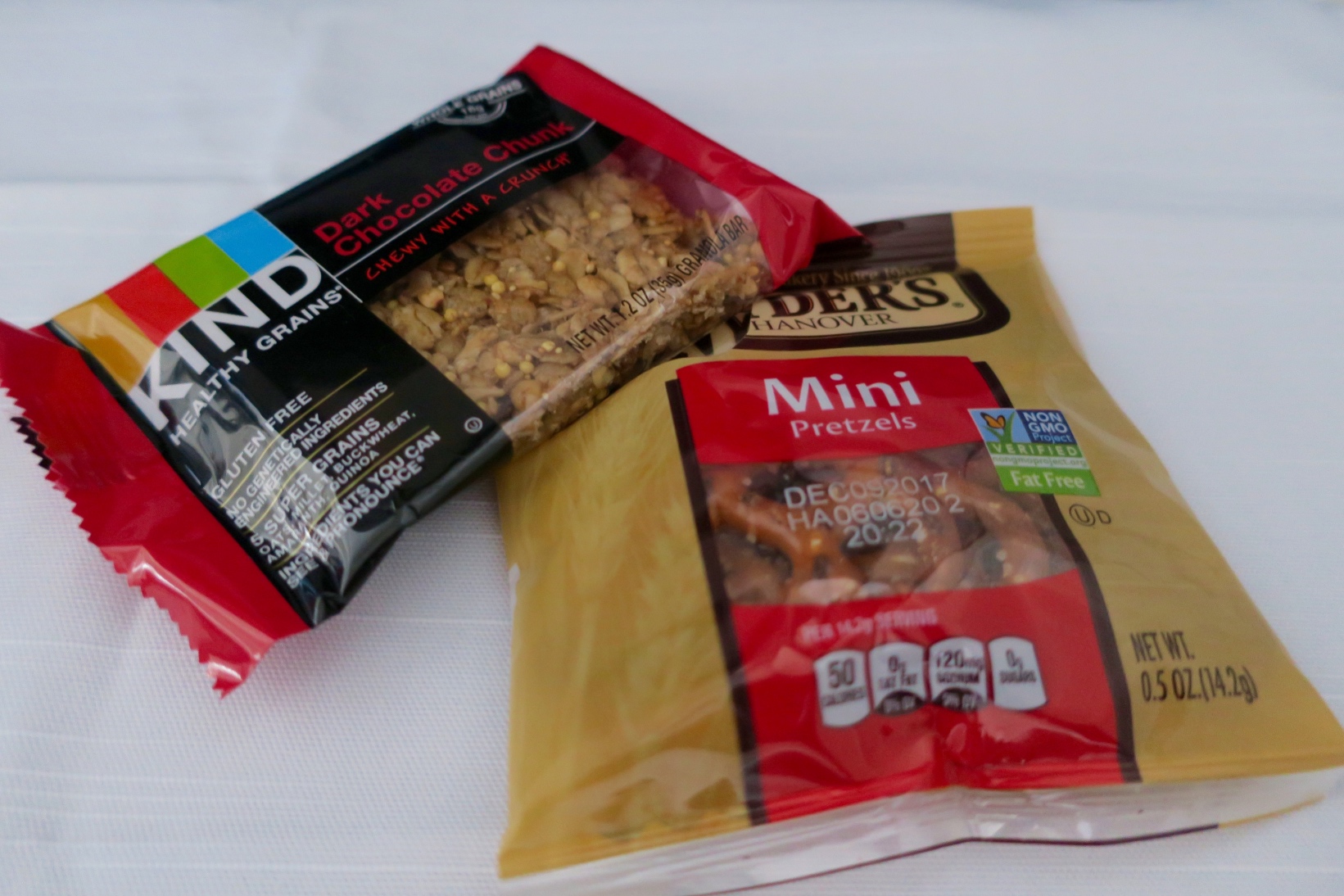 On longer flights, e.g. Los Angeles to Boston, you'll get breakfast or lunch from 5am to 1:30pm or dinner from 4 to 8pm. If you are as lucky as I was, you'll get mushy vegetables on stale white bread: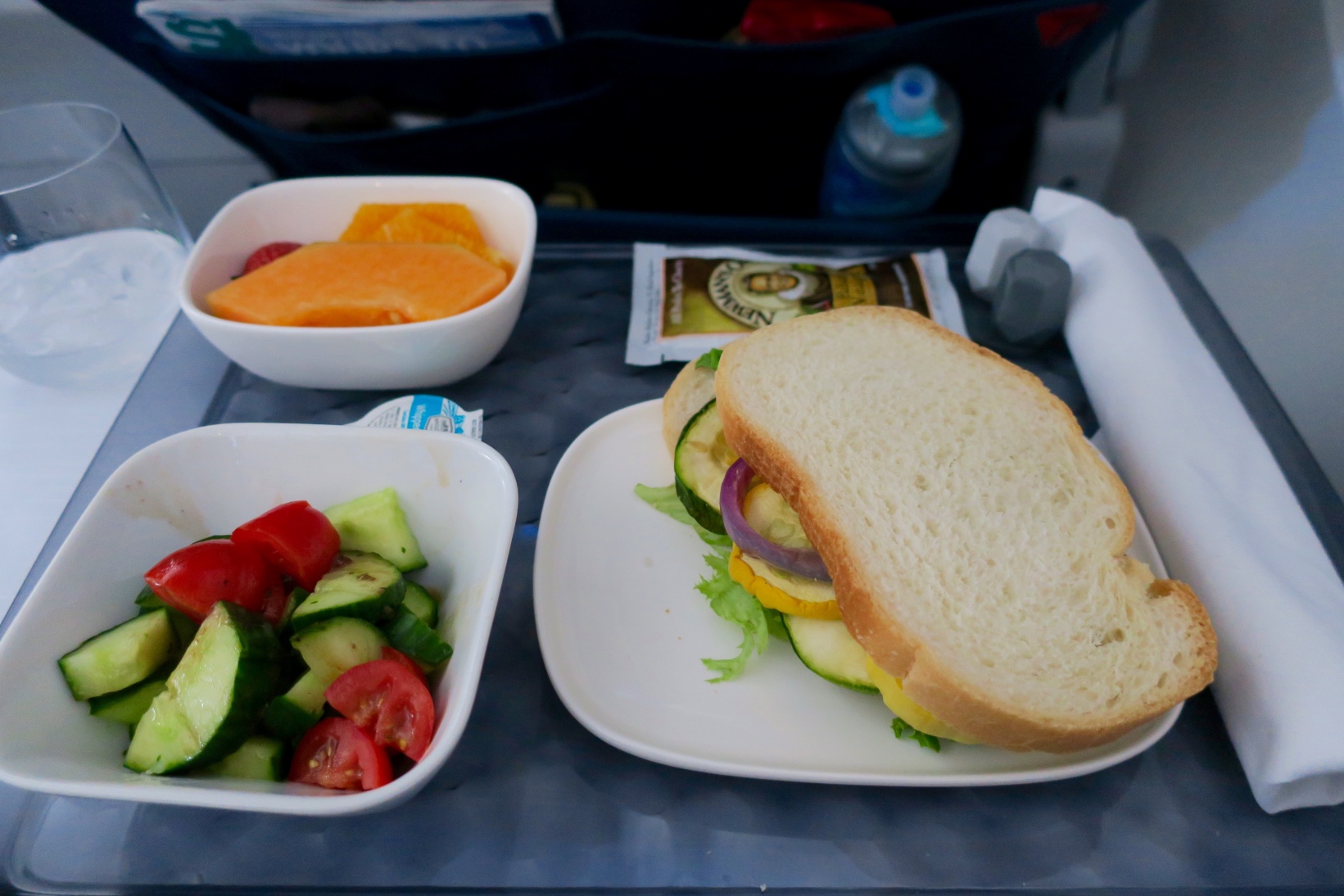 In terms of the customer service, my two flights could not have been more different.
The first flight departed late with no delay announcement, the purser served me straight vodka instead of the sparkling water I requested, the cabin crew picked up customers' empty cups whilst simultaneously performing the safety demonstration (definitely a feat) and, speaking of feet, literally had them up on the galley counter for the entire flight from Detroit to Toronto whilst using their mobile phones.
Here is how my seat looked after the incoming flight had landed and the aircraft been 'cleaned':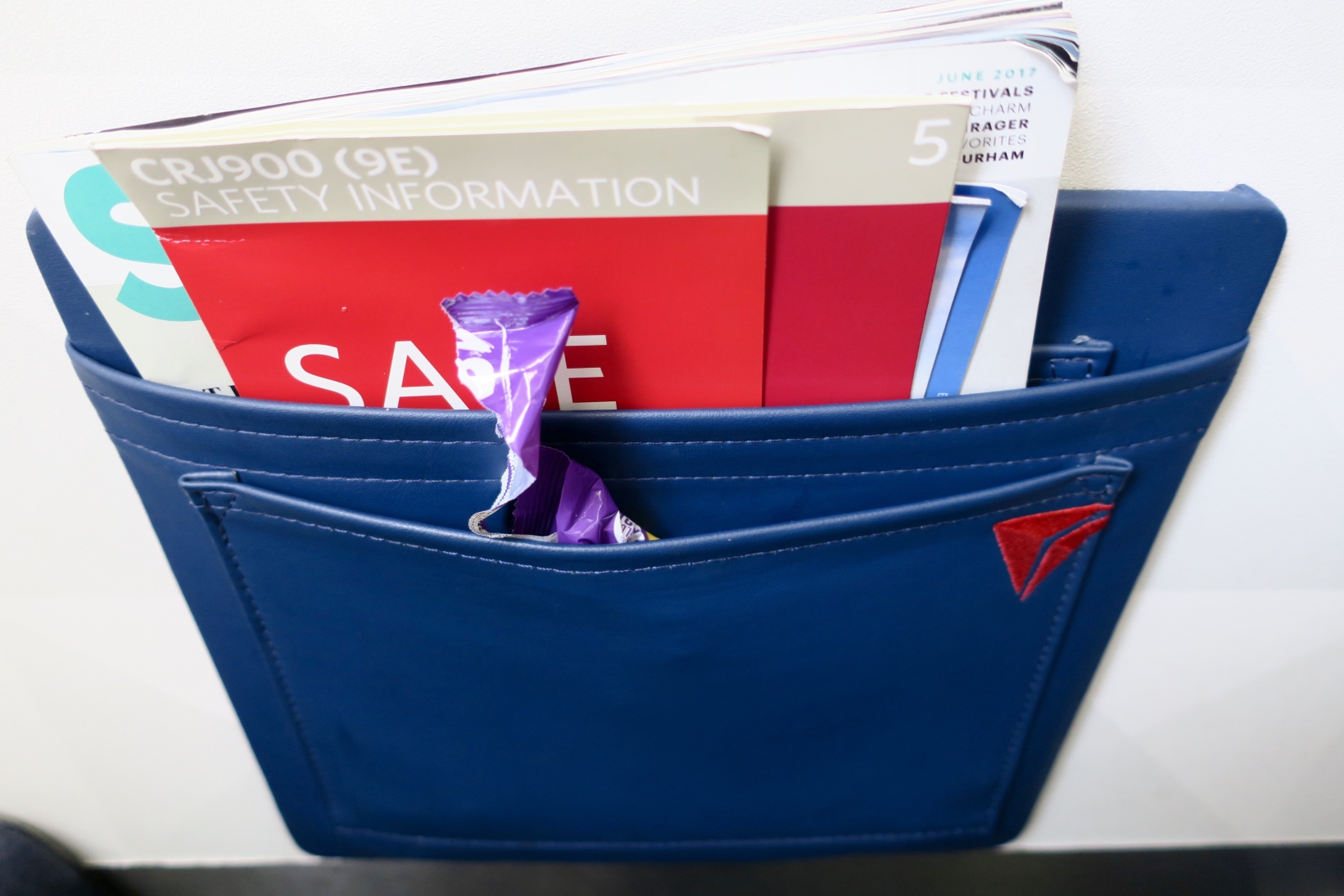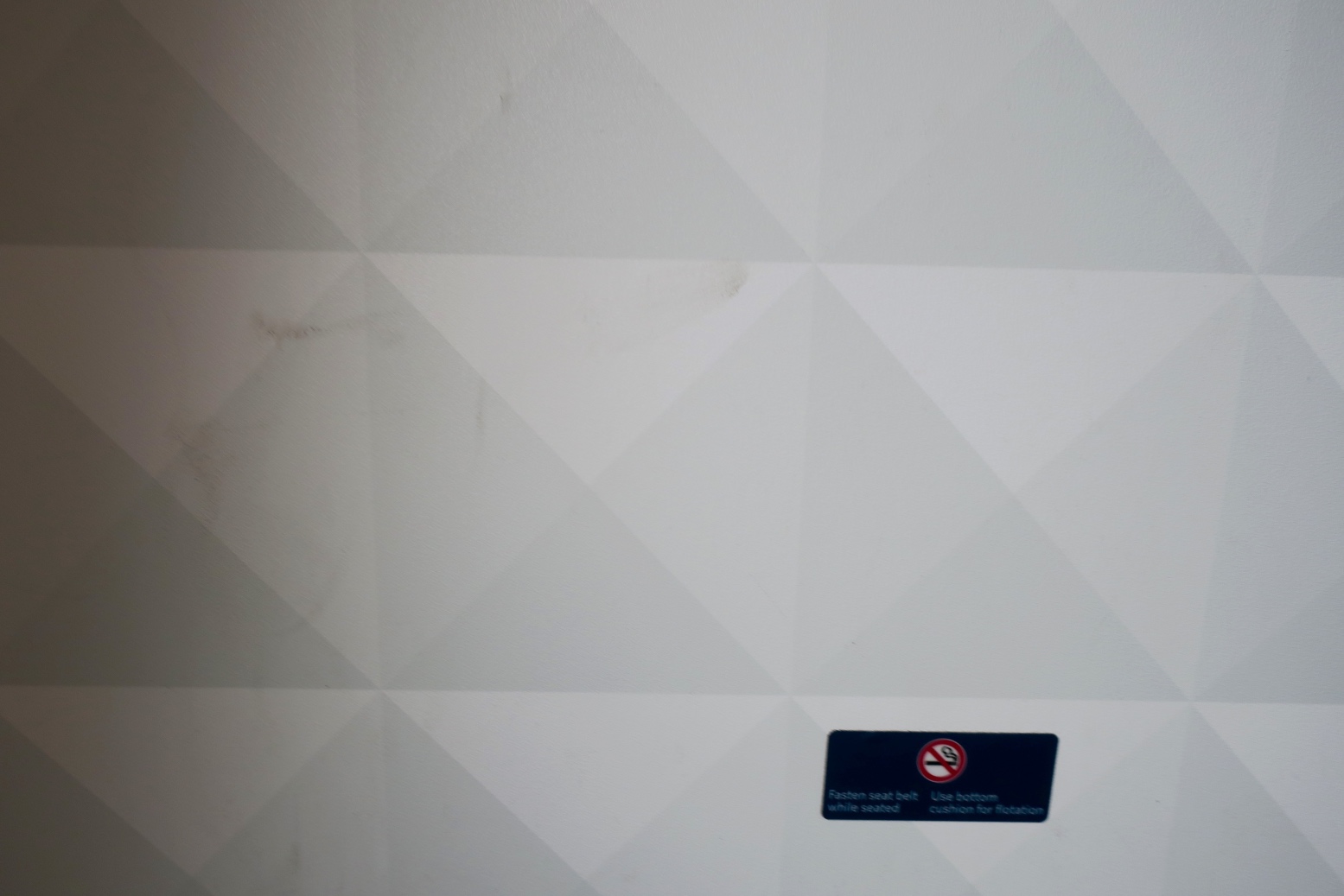 On the second flight from Toronto to Denver, the crew deserves more praise for being friendly, attentive and professional, especially in comparison to the SkyWest crew.
Having lived in the US for the best part of the past three years, and given recent negative customer service episodes, I can say that anecdotally Delta seems to have the best reputation of the three legacy carriers (the others are American Airlines and United.)
Inflight Entertainment
I found the touchscreen inflight entertainment system on the 757 to above-average in terms of responsiveness and clarity, with a wide selection of options: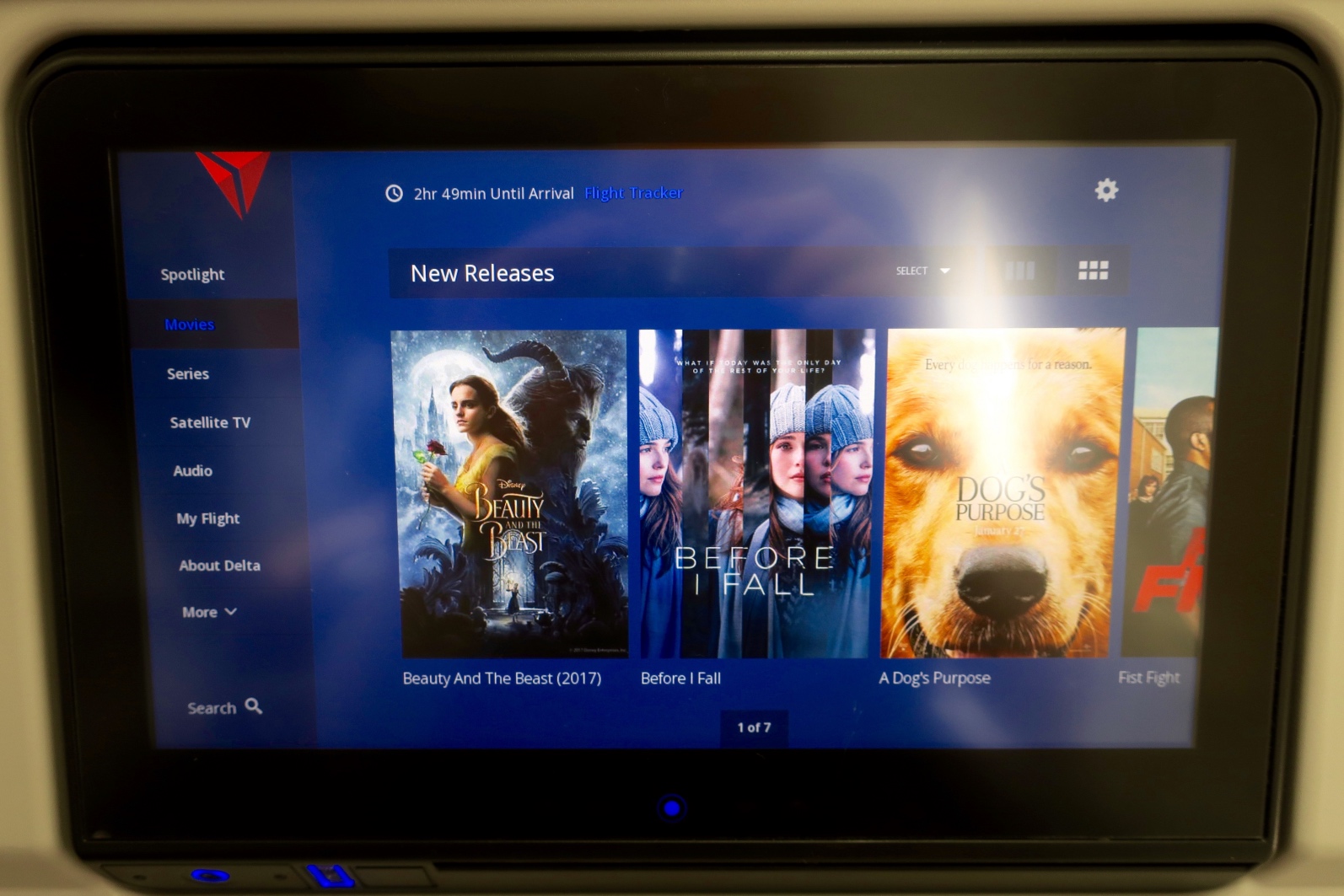 You can also download the Gogo Entertainment app before your flight to stream content.
I would recommend bringing your own noise-cancelling headphones instead of using the cheaper ones provided by the airline.
Wifi has been progressively rolled out to the majority of Delta's fleet: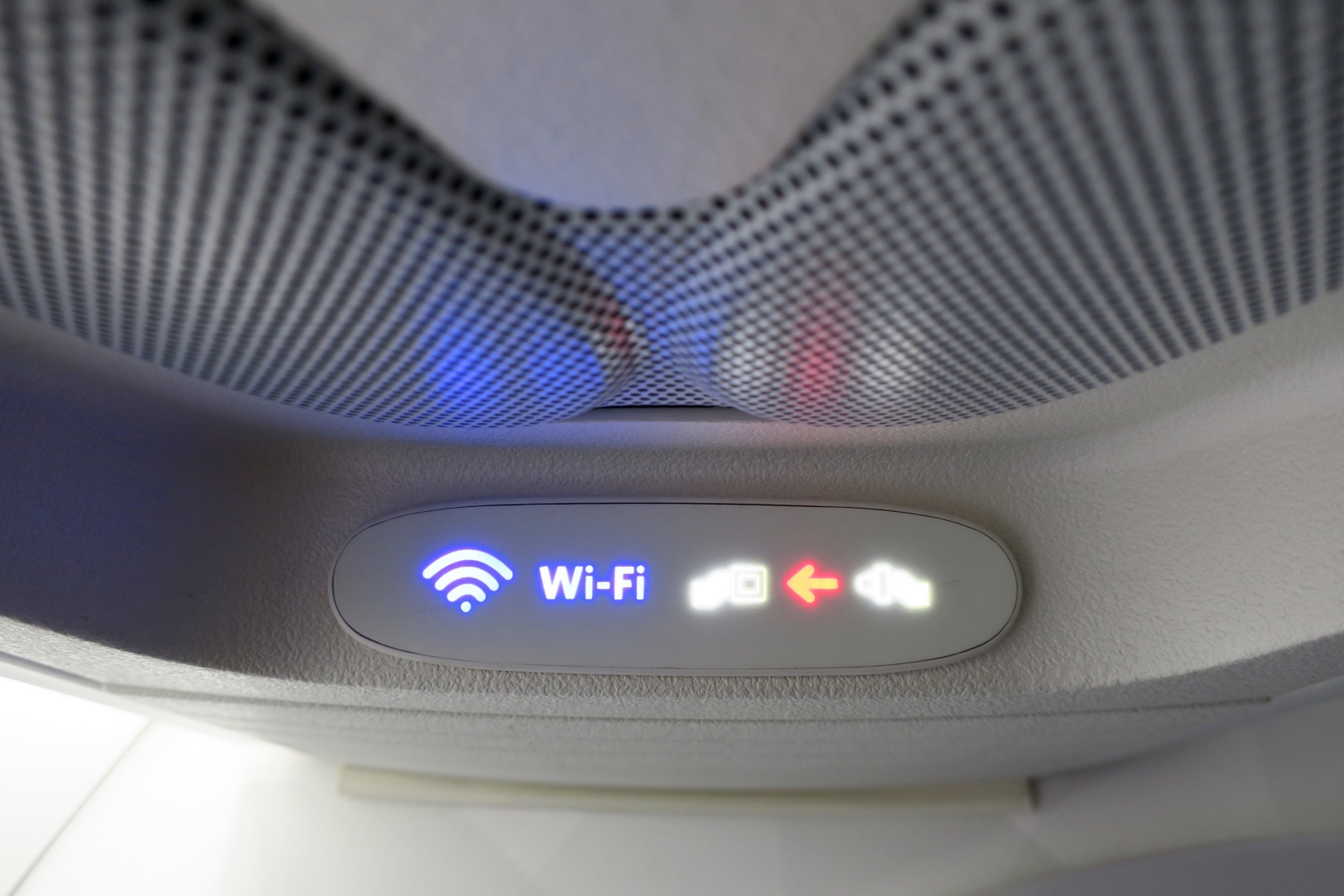 I clocked download speeds of 0.4-1.2 Mbps and upload speeds of 0.2-0.4 Mbps on my two flights, which is poor.
You can check the wifi access prices on the Delta website.
Amenities
You can probably guess what I thought of this attempt at a pillow on the first flight: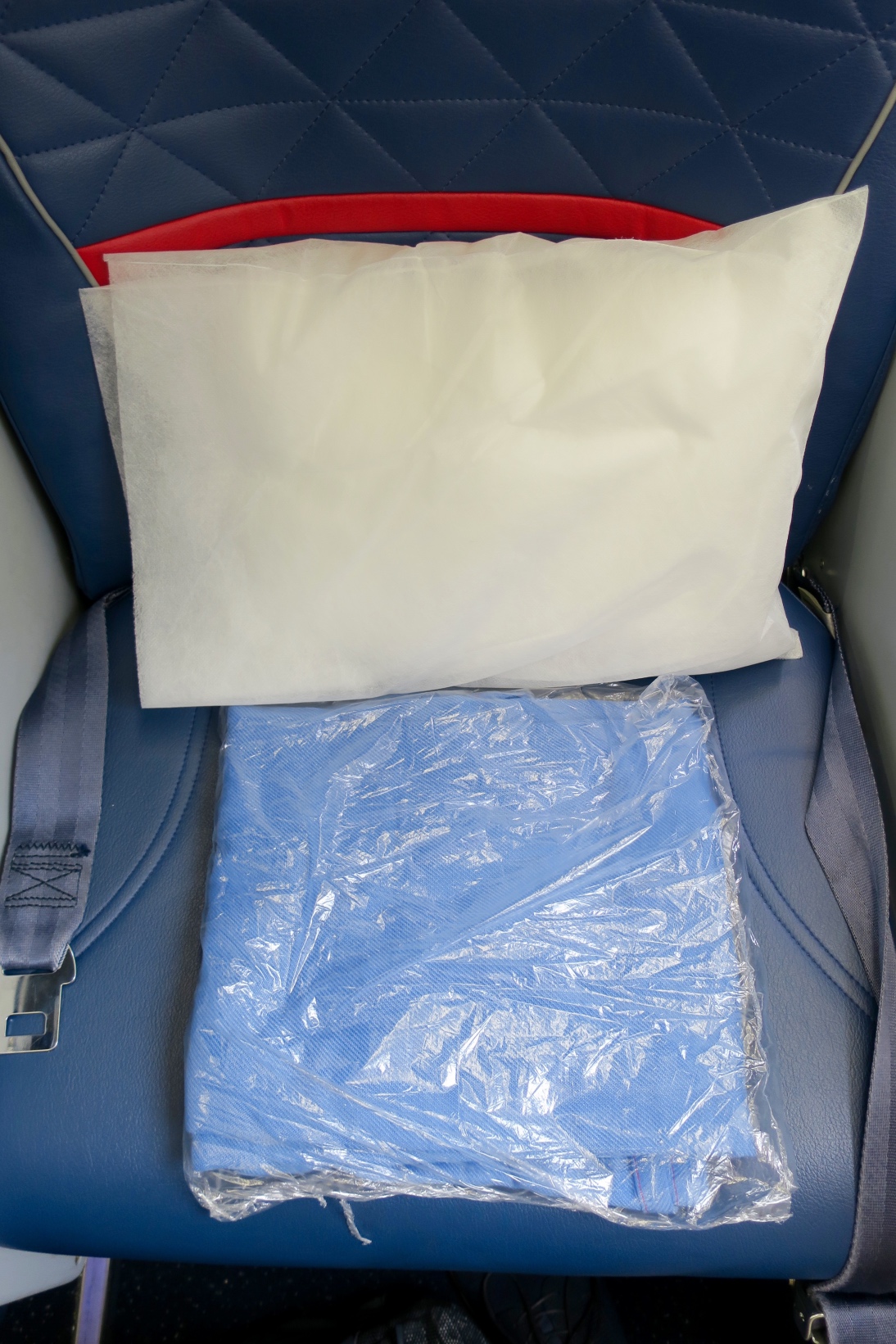 and how much better the pillow and blanket from The Westin was on the longer flight: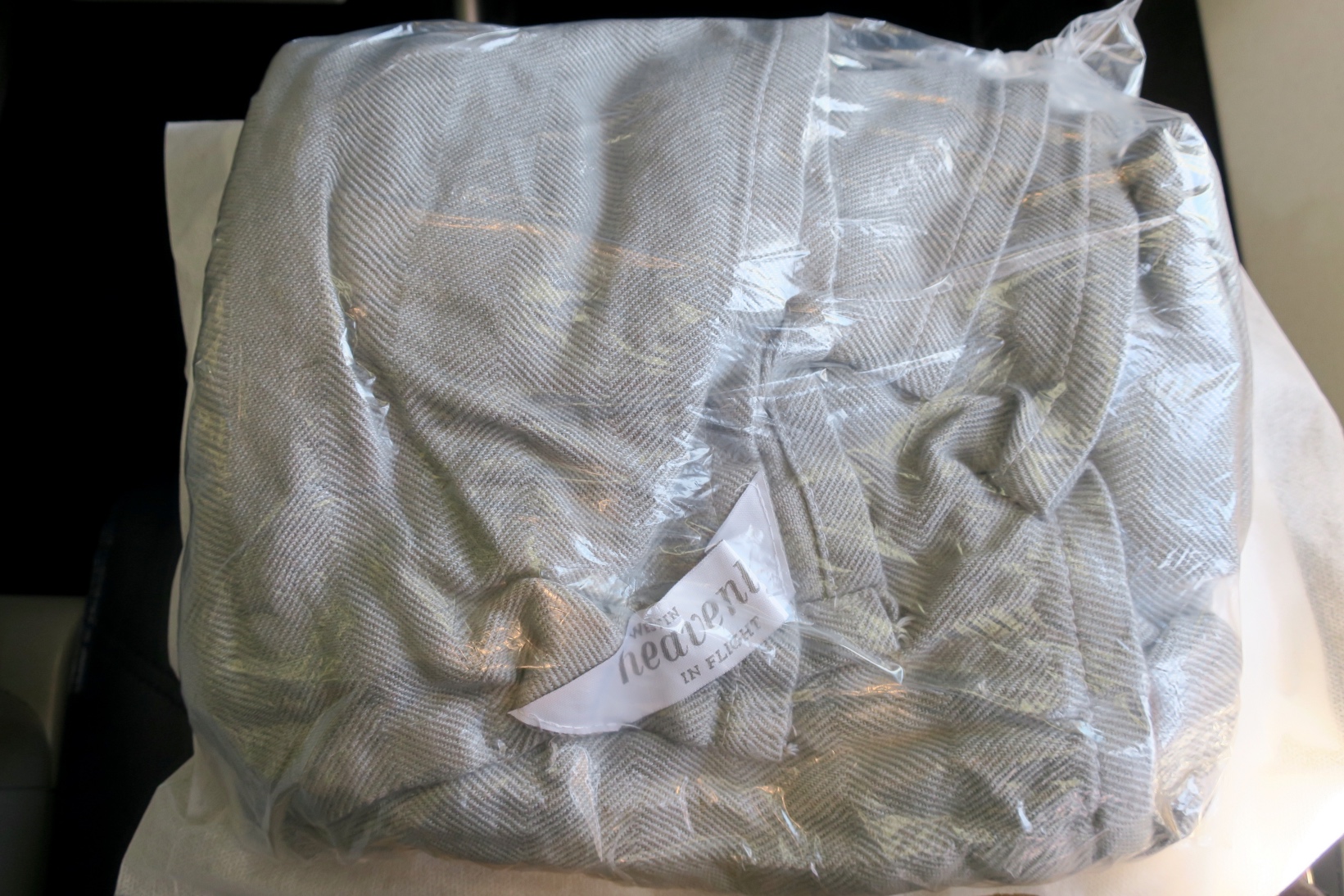 The bathrooms were modern and clean on both flights: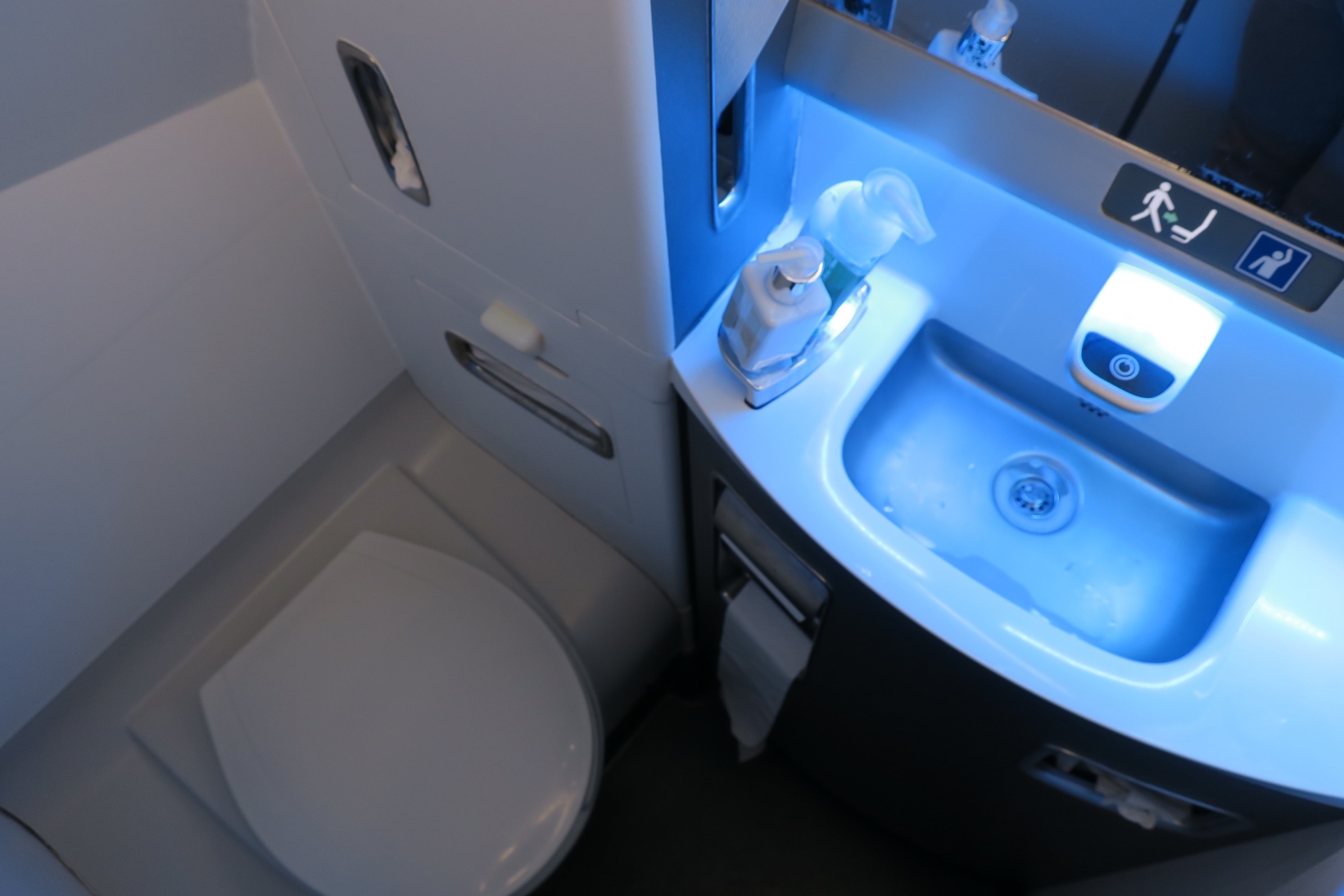 How to redeem points for this flight
Velocity points are the main currency Australia-based travellers can use for Delta flights.
Delta falls into the cheaper Table 1, with example redemptions in First Class being:
| Route | Velocity points needed |
| --- | --- |
| Los Angeles - San Francisco | 15,500 |
| Chicago - New York | 23,500 |
| Boston - New Orleans | 35,500 |
| New York - Los Angeles | 49,500 |
Taxes for each segment in the US, regardless of airline, are usually $5.60 USD each, as fuel surcharges are not applied by US airlines on domestic flights.
However, it seems that Velocity charges between $9 and $13 AUD in taxes per segment.
Searches and bookings can be done online on the Velocity Frequent Flyer website.
It can be very difficult to find Saver award availability in premium cabins on most US airlines, including Delta, especially on lucrative transcontinental flights, which is when you want the extra comfort.
Velocity points can also be used for Virgin America First Class redemptions and the airline generally releases a lot more award space to both its own Elevate members and its partners, but do note that under Velocity's partner changes announced in July 2017, one can no longer redeem their Velocity points on Virgin America from 30 September 2017 and all travel must be completed by 15 January 2018.
Lounge access
In keeping with other US carrier policies, First Class passengers on domestic flights in the US generally do not get lounge access prior to their flight.
There are three exceptions to this rule:
Velocity Gold (and above) status holders travelling in any class
Delta One passengers travelling on transcontinental routes, e.g. Los Angeles/San Francisco to New York/Boston
As to be expected, regardless of status, you will get access to Sky Priority check-in, boarding and baggage handling.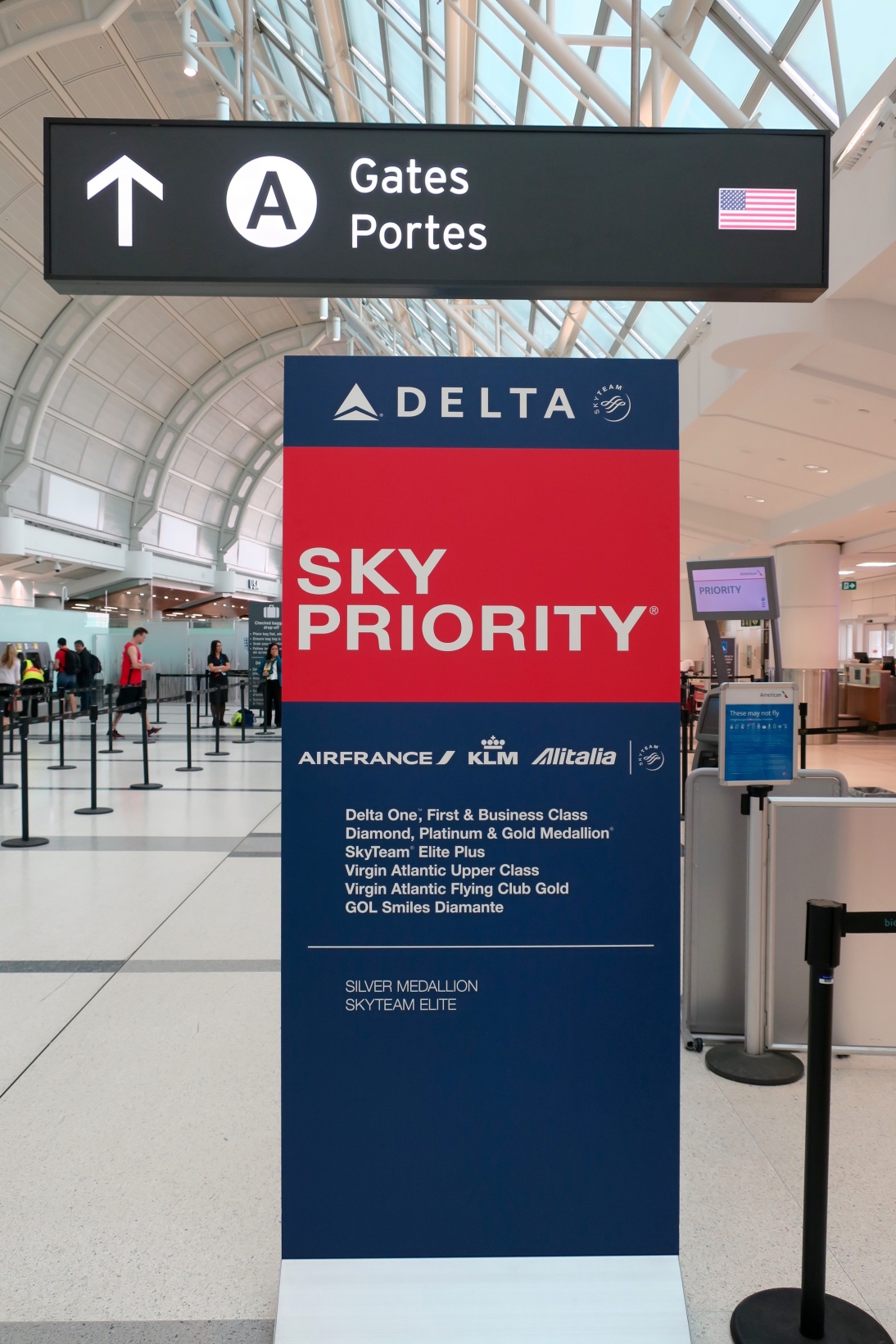 Summing up: why choose this flight?
In my opinion, redeeming for Delta domestic First Class flights is not one of the best uses of Velocity points.
It can be really hard to find award availability and, given that you usually will not be given lounge access prior to your flight or between connecting ones (and the US has a lot more connecting flights than we do in Australia), I think it best to save your points for a higher-value redemption.
My general advice for domestic US flights is to purchase an Economy ticket and save your points for trips outside the US. Note that JetBlue usually offers the most legroom in Economy and Southwest is the only airline that includes two (or any!) free checked bags in your ticket.
Finally, try to avoid flying on a 'Delta flight operated by SkyWest' or another affiliate, as the much lower pay that the cabin crew receive may be reflected in their generally poorer service standards.
Supplementary images courtesy Delta Air Lines.
Delta Domestic First Class overview
was last modified:
October 13th, 2021
by