Los Angeles International Airport (LAX) does not have a good reputation for efficiency, although it has made strides in recent years, especially in improving immigration and customs waittimes for arriving passengers.
However, passengers departing from its main international terminal, Tom Bradley International Terminal (TBIT), often experience lengthy wait times at security, which can be frustrating and nerve-wracking. The peak times are 6-11am and 7-11pm. Note that premium cabin passengers do have a priority line but it merges into the general line as you get closer to the scanners.
Given that, there are two avenues that you can take to expedite your security wait time, helping to reduce anxiousness and give you more relaxation time before your flight.
Check-in and then…
…look up
I did not get a picture of this but if you look up to the mezzanine level of the terminal and there are not many passengers in line for security, then you probably will not have too long a wait, so you can go up there.
If you do see a lot of passengers, then consider either…
…heading to Terminal 4
Terminal 4 is adjacent to TBIT and is used by American Airlines but is connected post-security to TBIT as well as Terminals 5-8.
That means that after you have checked into your flight at TBIT, exit the terminal, turn right (when facing the road) and take the five-minute walk to Terminal 4, where you will go up the escalators to security: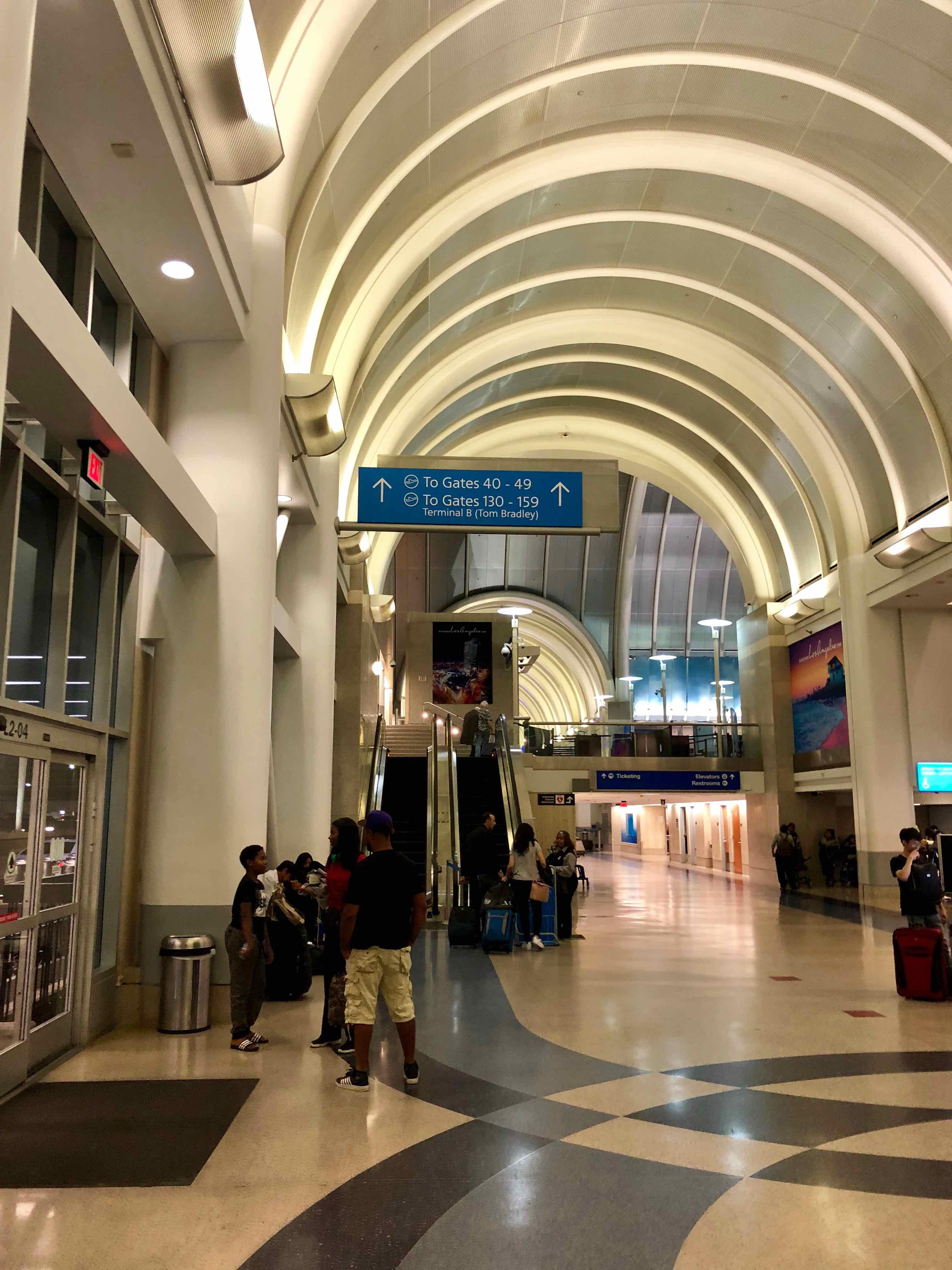 and will probably have a shorter security line awaiting you. Once through security, follow the signs: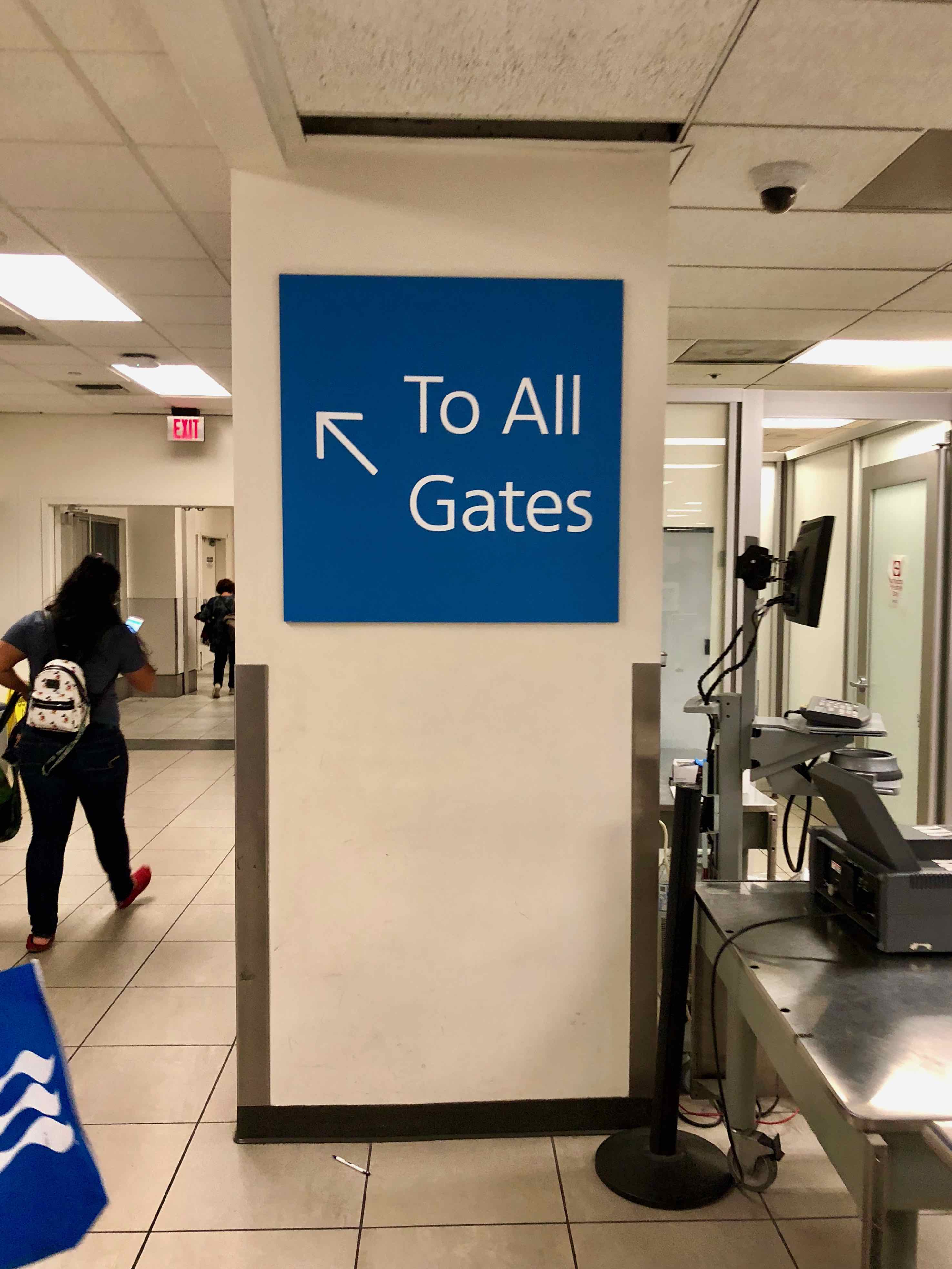 to TBIT (or Terminals 5-8), walking 5-7 minutes: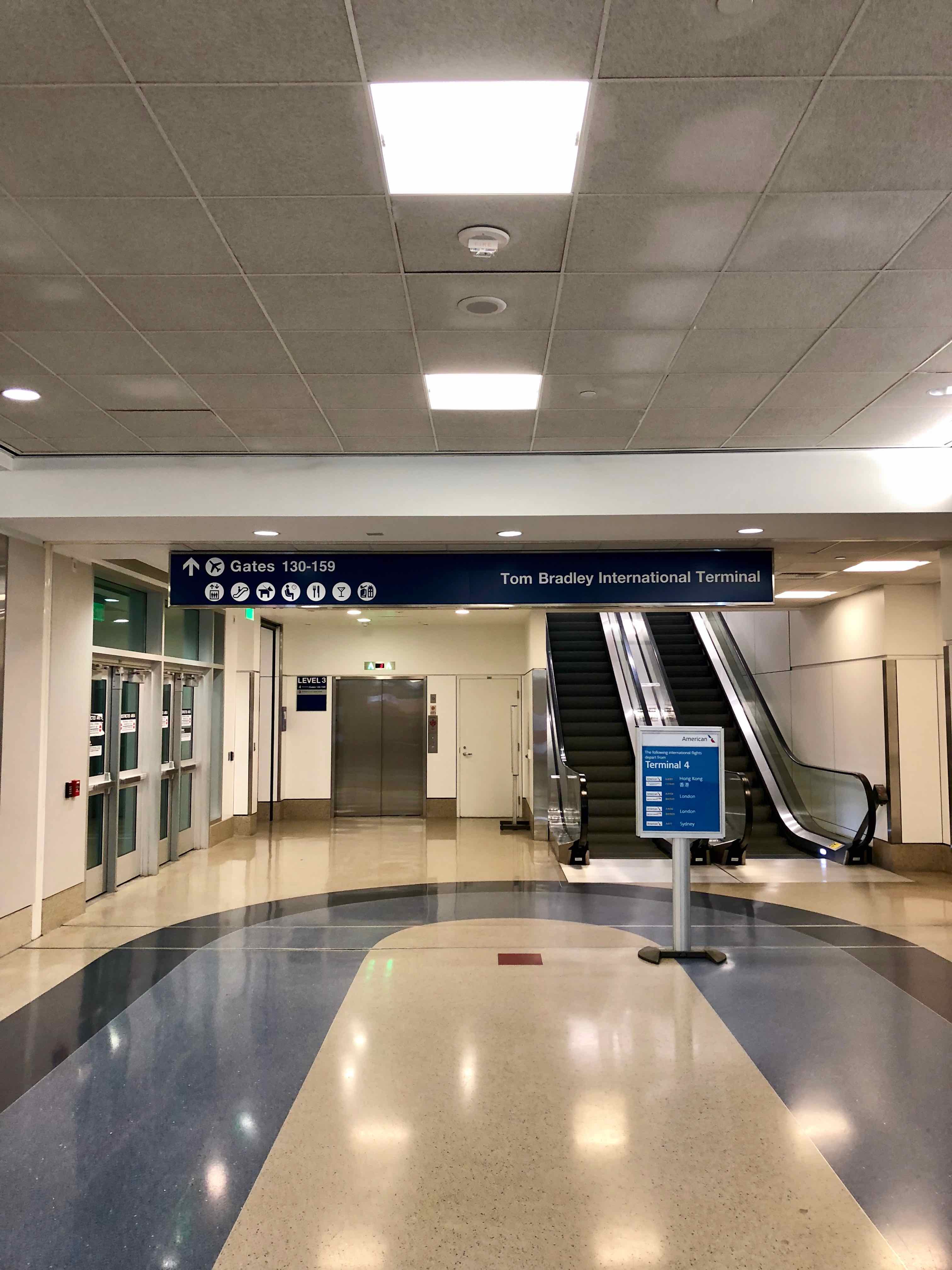 and you will get a view of the line that you avoided if you had have gone through TBIT's security: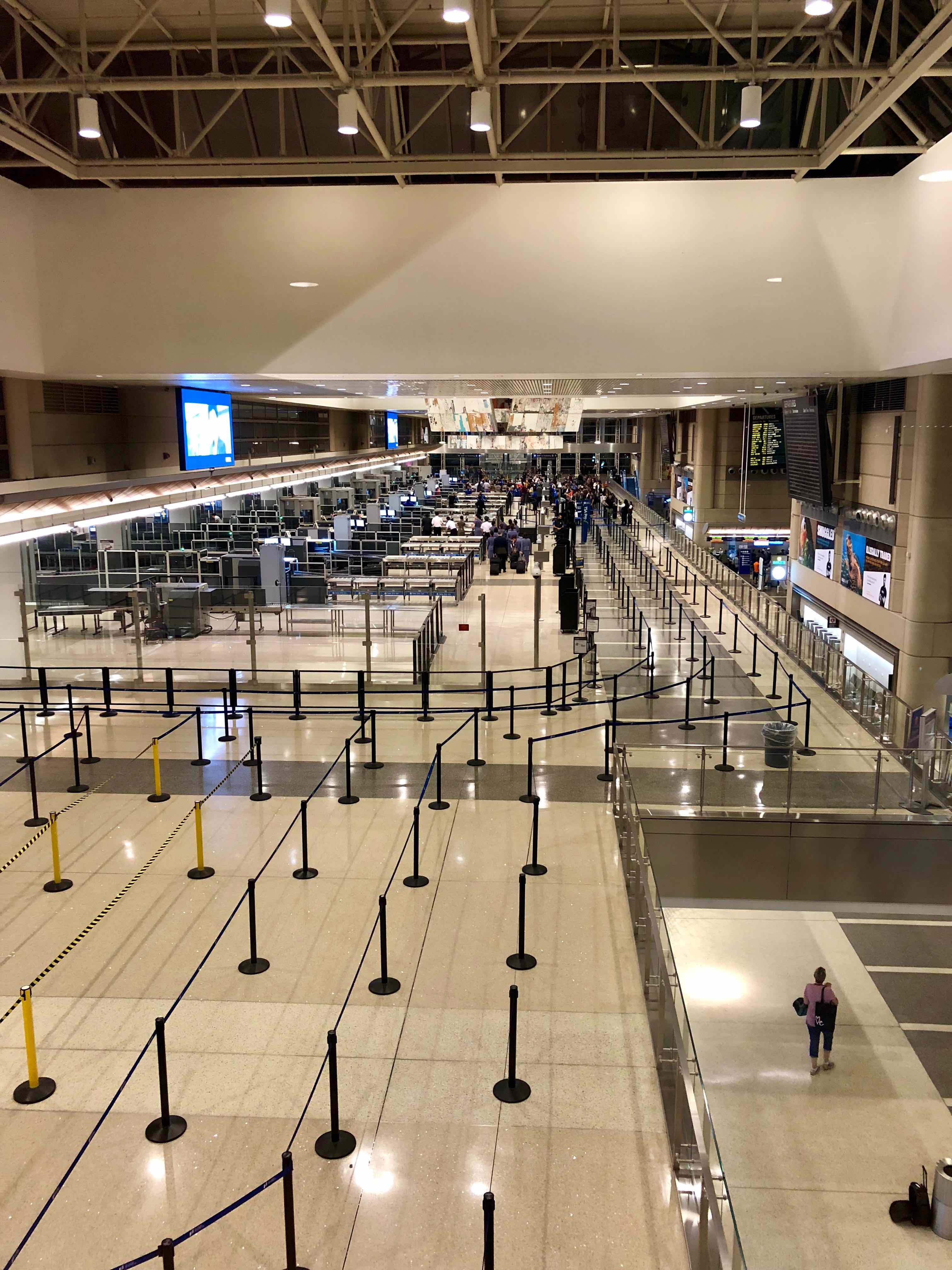 As you can see above, when I passed through at 11pm, I could have saved time by just going through TBIT instead of Terminal 4.
If you have lounge access, then you will come out at the entrance to the Korean Air (for Priority Pass members) and oneworld lounges on Level 5: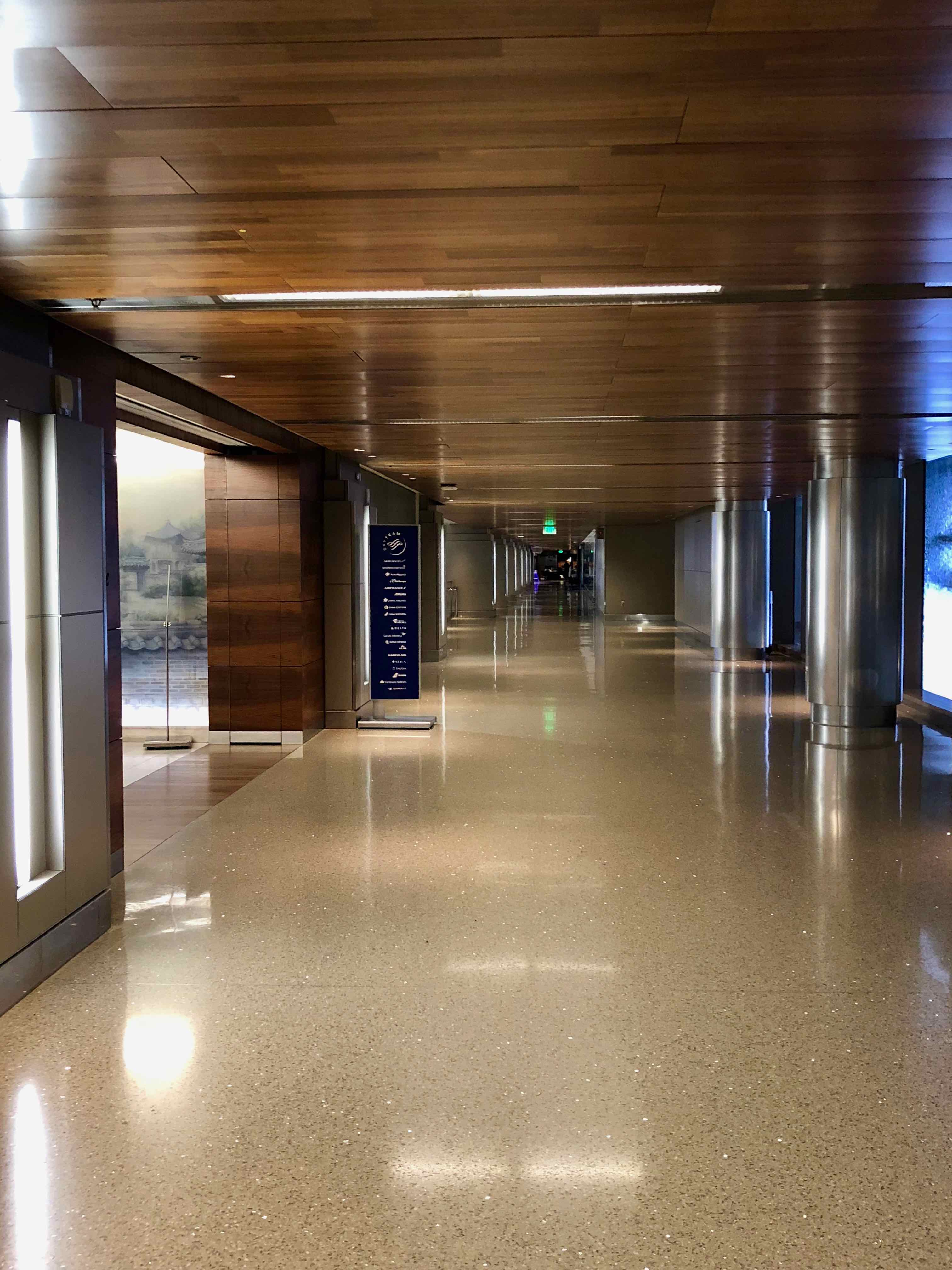 or take the elevator up to Level 6 for the Star Alliance Business and First Class lounges, as well as Emirates and Etihad lounges.
…heading downstairs
I have not tried this myself but I have heard of a 'secret' checkpoint at the southern end (far-right if facing the road) on the baggage claim level. This checkpoint is intended for passengers arriving to TBIT and connecting onto another flight at TBIT or Terminals 5-8. Note that this checkpoint reportedly has shorter opening times than the other checkpoints.
Ad – Scroll down to continue reading.Minimum spend, terms & conditions apply.
Another consideration
If heading to LAX by car for your departing flight, be sure to leave extra time as traffic arriving to its nine terminals can come to a crawl, even in the middle of the day or late at night.
---
Tips for other US airports
Long security wait times of up to two hours at some US airports are not unheard of, so arriving earlier than usual and planning to travel at off-peak times and days will help save you time and stress.
How to reduce your wait times
When you are planning your trip
Aim to arrive with plenty of time to spare: two hours before for domestic flights, three for international
Try to fly at off-peak times: Tuesdays and Wednesdays are the quietest days to travel, with midday being the slowest time of day any day; by contrast, Sundays, Mondays and Fridays are the busiest days, with early morning and late afternoon/early evening the busiest time of day
If you are taking a cruise from Miami or Fort Lauderdale: a lot of cruise ships dock at midday on a Saturday, so allow extra time if flying in/out of either of those airports on a Saturday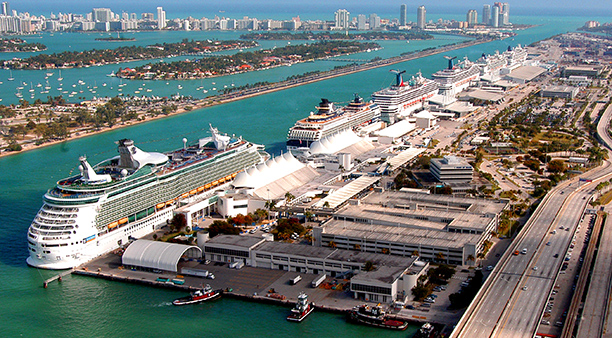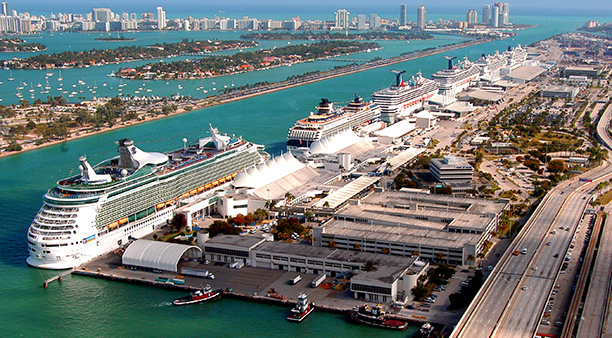 When you are at the airport
Upon approaching security:
Have your boarding pass and ID ready for scanning by the TSA officer
Put liquids and gels (max 100 mL) in a clear plastic bag separate to your other items
Take off your shoes, belts, jackets and coats
Take your laptop out of your bag
Technological help
The 4½-star-rated My TSA app (for iOS and Android) shows wait times at many airports.
Some airports provide wait times on their website, including the busiest airport in the world, Atlanta, and United hub Denver.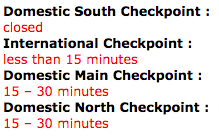 Summing up
The ease of air travel has only become more complicated in the post-September 11 world that we live in, so when travelling to such a security-conscious country like the US, be prepared for extra wait times, especially over the busy northern summer months and other peak travel periods such as Thanksgiving, Christmas and long weekends.
Do you have any other tips for reducing wait times at US airports?
Two little tricks to avoid long security lines at Los Angeles International Airport
was last modified:
February 17th, 2022
by