Virgin Australia and Air New Zealand will end their trans-Tasman alliance later this year, following seven years of partnership. Neither airline will sell tickets on the other's flights from 28 October 2018 and beyond and that includes cash and award flights.
How will this affect me?
Virgin Australia have not provided any partnership update information on their website. It is likely that any changes for Virgin customers booked on Air New Zealand flights will be similar to that for Air New Zealand customers booked to fly on Virgin, with the following questions answered on the Air New Zealand FAQ page:
What does this mean for customers with existing bookings?
What will happen to Air New Zealand customers booked onto Virgin Australia flights?
Is Air New Zealand adding any new routes as a result of these changes?
Will I still receive lounge access and other premium customer benefits if I am booked onto a flight operated by Virgin Australia?
The end of this partnership will have consequences for frequent flyers of both the Velocity and Airpoints programs. In reality, though, the biggest impacts will be the removal of the ability to earn points when flying with the other airline, and the loss of status benefits such as lounge access.
Air New Zealand releases very little Business Class space to its partners, so redemption opportunities are essentially limited to Economy flights, which can often be better bought with cash than points.
Until the end of October, you can still redeem your Velocity points for domestic flights within New Zealand and Trans-Tasman flights between Australia and New Zealand.
---
Why this guide is important
Knowing your airline partnerships in advance of making firm travel plans allows you to consider and explore the best ways of getting yourself from A to B.
Doing a little research on the specific partners of both Velocity and Qantas can help you to understand where you can use your frequent flyer points in future.
If you are new to the frequent flyer world (or need a refresher), you may consider signing up to our free email course to access expert information and tips.
The list of partners each program has is fairly extensive, so I've tried to list them all but also give a brief comment on their utility. Here is the full overview:
Velocity Frequent Flyer partners
Virgin Australia have the following airlines as their primary partners for Velocity earn and redeem opportunities: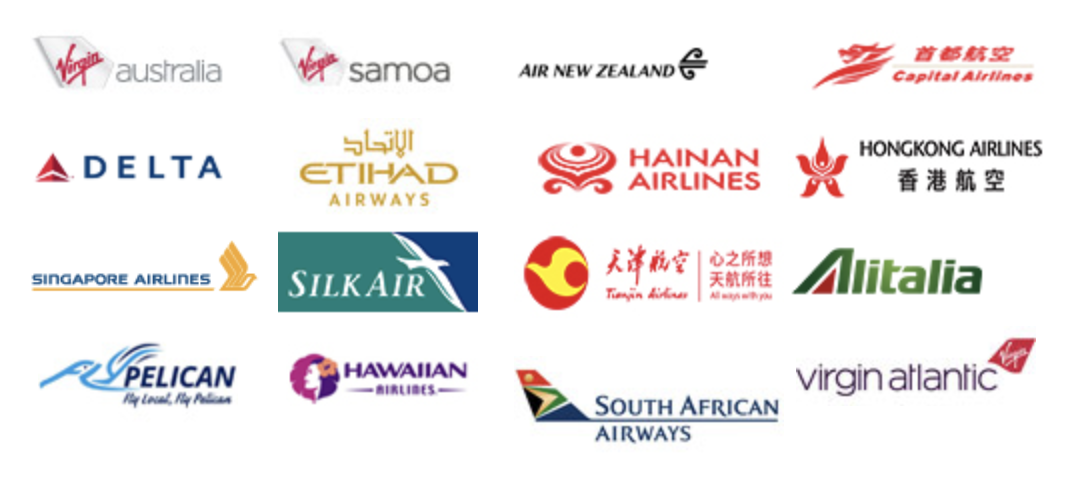 HNA Group airlines: you can earn Velocity points on all flights operated by Hong Kong Airlines, and flights between Australia/New Zealand and Hong Kong/Greater China as well as domestic Chinese flights operated by Hainan Airlines, Beijing Capital Airlines and Tianjin Airlines; you can redeem your Velocity points online for Hainan and Hong Kong Airlines flights but you need to call Velocity for Beijing Capital Airlines bookings; you cannot currently redeem your Velocity points for travel on Tianjin Airlines
Singapore Airlines & SilkAir: for travel to Singapore and onto Asia, Europe and North America; you can redeem your Velocity points for travel in all cabins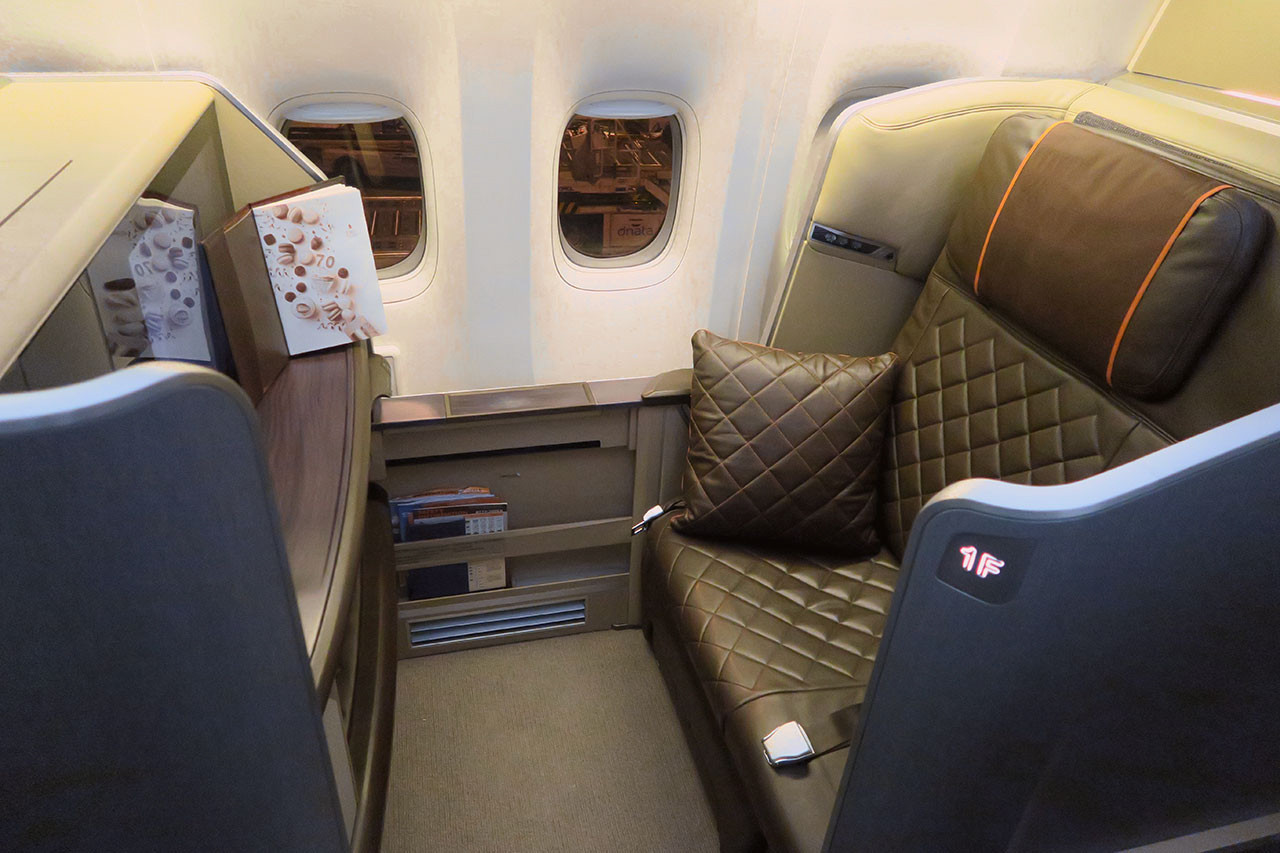 You can redeem your Velocity points for First and Suites Class travel on Singapore Airlines
Other partners include Alitalia and South African Airways.
---
Qantas Frequent Flyer partners
oneworld partner airlines
The programs below are all oneworld members, and as a result you can use your Qantas Points to fly with them.
It is also worth remembering the same is true of other oneworld member programs, specifically Cathay Pacific's Asia Miles, which you can also accrue points with from credit card spend in Australia.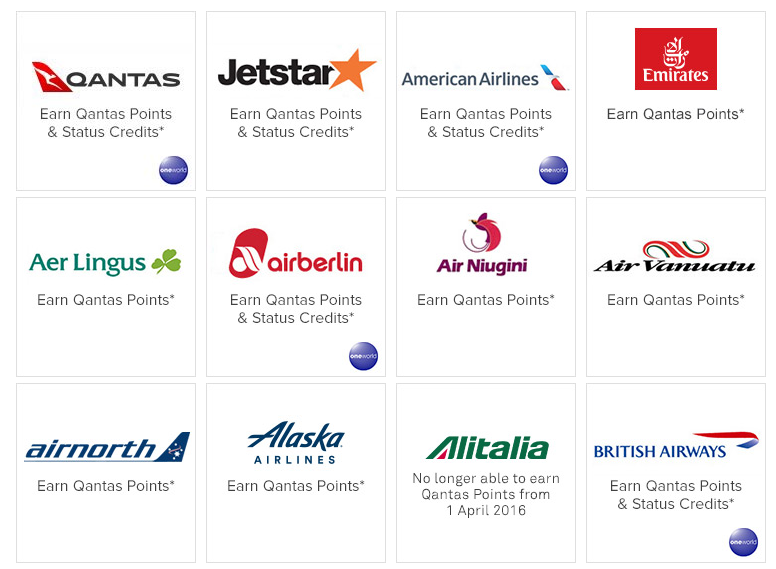 The most used oneworld partners are:
Qantas: naturally
Cathay Pacific & Cathay Dragon: to Hong Kong and onto Greater China, Europe, North America and Russia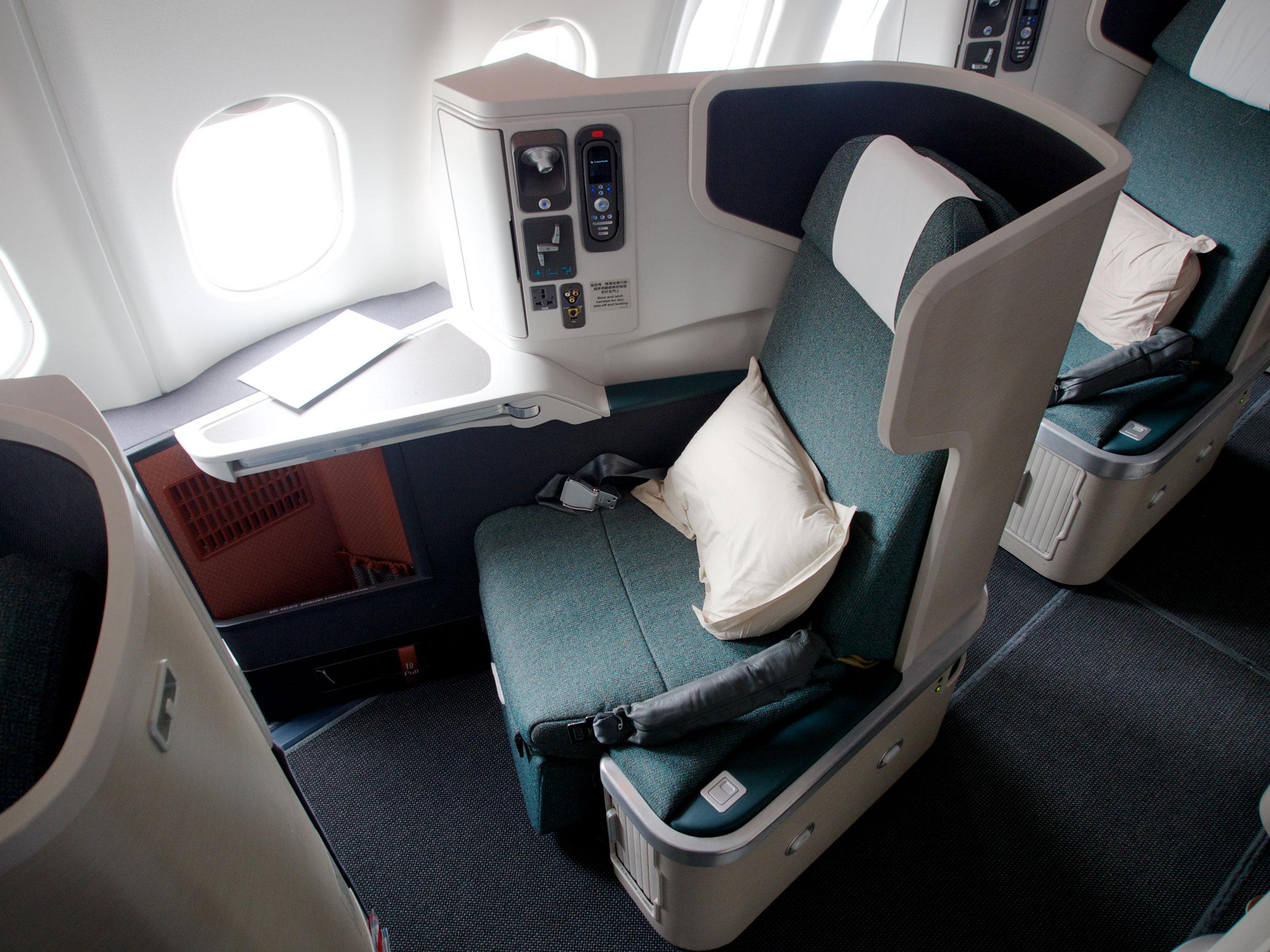 Cathay Pacific offers a good premium product and flies from six Australian cities to its hub in Hong Kong
American Airlines: to Los Angeles and onto and within North America; between North America and Europe
Japan Airlines: to Tokyo and onto Asia, the US and Europe
Qatar Airways: to Doha and onto Europe, North America and Africa
Malaysia Airlines: to Malaysia and onto Southeast Asia and London
Finnair: has connecting operations with Qantas, Cathay and British Airways via Southeast Asia to Helsinki and onto Europe
British Airways: to Singapore and London for a wide range of onward connections into Europe; watch high fuel surcharges
LATAM: for direct flights from Melbourne to Santiago and from Sydney to Santiago via Auckland and onto South America (leaving the oneworld alliance on 1 October 2020)
Lesser-known oneworld partners are:
Fiji Airways: to Fiji and onto Los Angeles, San Francisco and Hawaii (not a full oneworld partner but rather a oneworld connect member)
Royal Jordanian: some intra-Asia flights, e.g. Hong Kong to Bangkok, plus Middle East and into Europe from Jordan
Iberia: for travel from Spain to The Americas
Sri Lankan: direct Melbourne – Colombo flight recommences 30 October 2017; access to South Asia and some other light intra-Asia routes
S7: connections into Russia from Frankfurt
Bilateral partner airlines
Qantas also partner with a few non-oneworld airlines:
Jetstar: of course, as a Qantas-owned airline; Qantas points is the only way to use and earn points to fly on Jetstar
Emirates: for flights to New Zealand, Southeast Asia, Dubai and onward throughout its very extensive network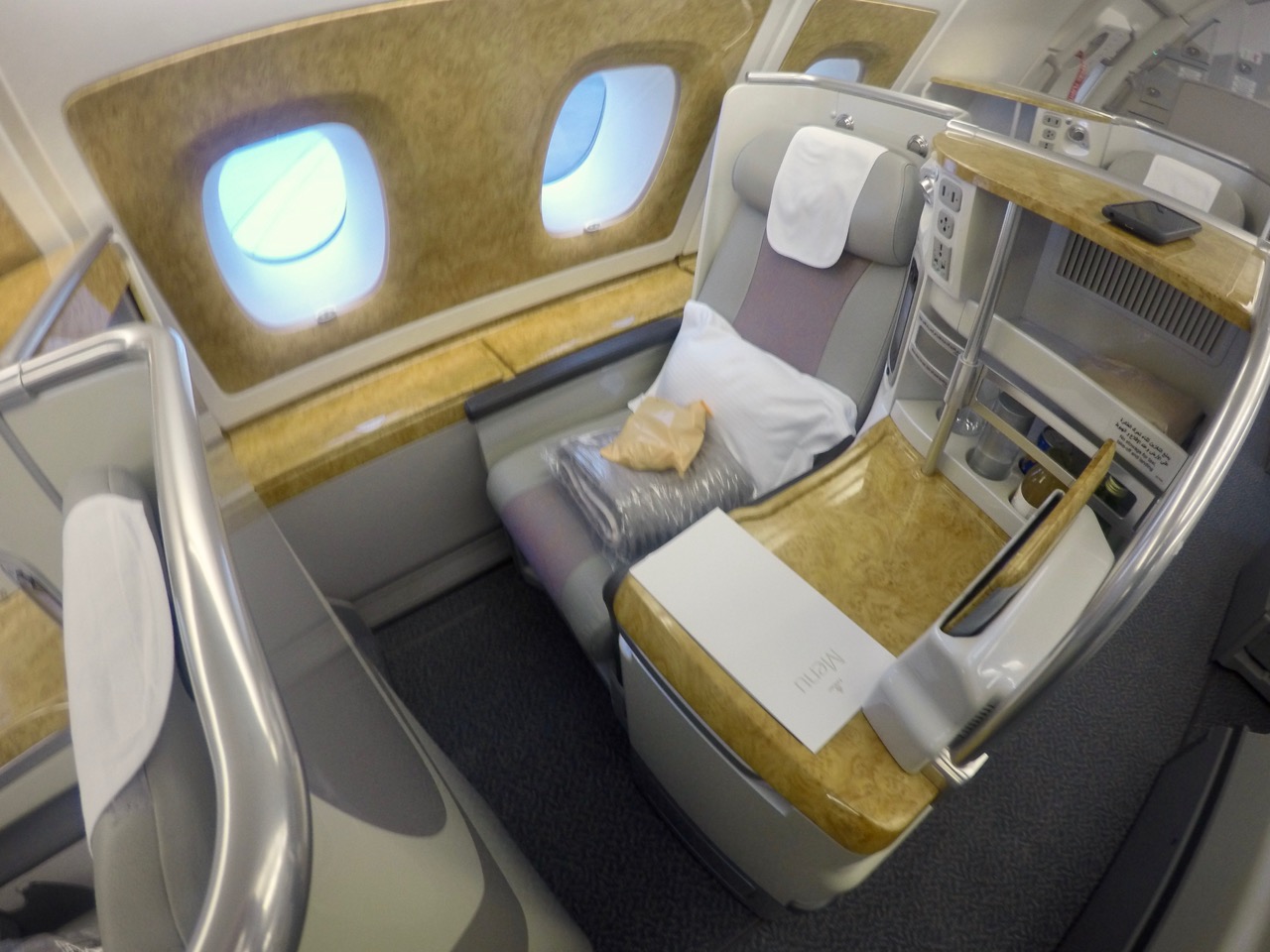 Redemptions in Emirates Business (or First) Class is a great use of Qantas points
Alaska Airlines: from Hawaii to the US mainland and within the US; check out our overview of Alaska Airlines First Class
China Eastern
Air Niugini
Air Vanuatu
airnorth
Jet Airways (all flights suspended effective 18 April 2019)
South African Airways
EL AL
In all cases for the above list, this means they allow points redemptions on these airlines, and sometimes also codeshare with them—where your flight number will begin with QF, but operated by the partner, not Qantas. This is helpful as you'll earn more Qantas Points and Status Credits on these flights, but potentially at an additional cost when booking through Qantas.
Qantas will commence a codesharing partnership with Air New Zealand from 28 October 2018.
Summing up
It's not surprising that Qantas have a wider range of partners than Velocity, given their long-standing oneworld membership.
Having said that, using points on partners is still a great way to get good value out of your points in either program.
Some routes and classes of travel are only available if you redeem on a partner, and knowing the partners and their route networks will stand you in good stead when you come to researching availability and looking for opportunities to use your points down the track.
---
Earning Points: First Principles
Using Points: First Principles
Virgin Australia and Air NZ end partnership: here is what you need to know
was last modified:
December 16th, 2019
by
Virgin Australia and Air NZ end partnership: here is what you need to know
was last modified:
December 16th, 2019
by