Business Class within Europe is generally substandard. However, the products in this guide are amongst the few to aim for.
Why are intra-European flights so bad?!
Because Europe is the land where the Ryanair and easyJet emerged. You'll find most low-cost carriers will have 28-29 inches of seat pitch, similar to what you find on Jetstar and Tigerair here in Australia.
What's more, in order to compete on price, even 'full-service' carriers like Iberia and Lufthansa have had to cram more seats in, averaging 29-30 inches of seat pitch. By comparison, Qantas and Virgin Australia are usually 30-31 inches on domestic flights—the extra space does make a difference.
The discrepancy in Business Class is even more stark. Whilst in Australia, the standard configuration is 2-2 with recliner seats:
in Europe, 'Business Class' usually means an Economy Class seat by the window or aisle with a table blocking the middle seat (so you don't have another passenger next to you).
This means that it almost never makes sense to use your points on Business Class flights within Europe, except for some of the following ones…
Madrid – Frankfurt on LATAM
Update: this flight will end on 30 June 2020.
With prices often at the AU$150-200 mark and occasionally as low as just $110 for this 2½-hour flight, this is a steal! You'll get access to the Air Canada lounge departing Frankfurt or the refreshed Iberia lounge departing Madrid.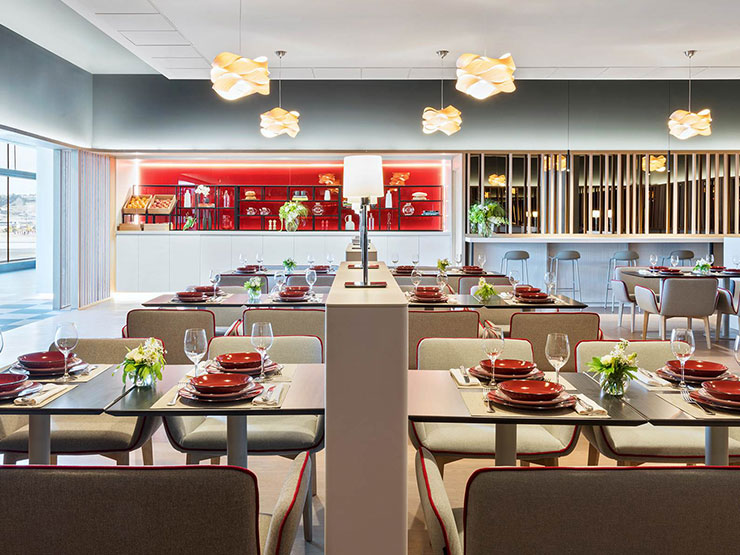 Onboard, you'll fly in a respectable Business Class cabin, set up in a 2-2-2 configuration. (This is the same product that flies between Sydney and Auckland.)
If you can find a cheap cash fare, go for it! You'll earn 1,375 Qantas Points from this flight, which I value at $27.50.
If you'd rather use points, you'll pay 15,000 British Airways Avios, 30,000 Qantas Points or 30,000 Asia Miles + $30-70 taxes.
Madrid – London on British Airways or Iberia
Given that these two airlines have the same parent company, they often put their best products on this 2½-hour flight between these two hubs.
On (usually just) one flight a day, you can find British Airways flying a Boeing 777, with their pretty outdated Club World product. Still, it's better than a recliner seat.
However, the airline has a new Business Class product coming out on its Airbus A350 fleet in the second half of 2019. Some of the crew training flights are allocated to this route (mainly in August-September), so see if you can get a seat on one!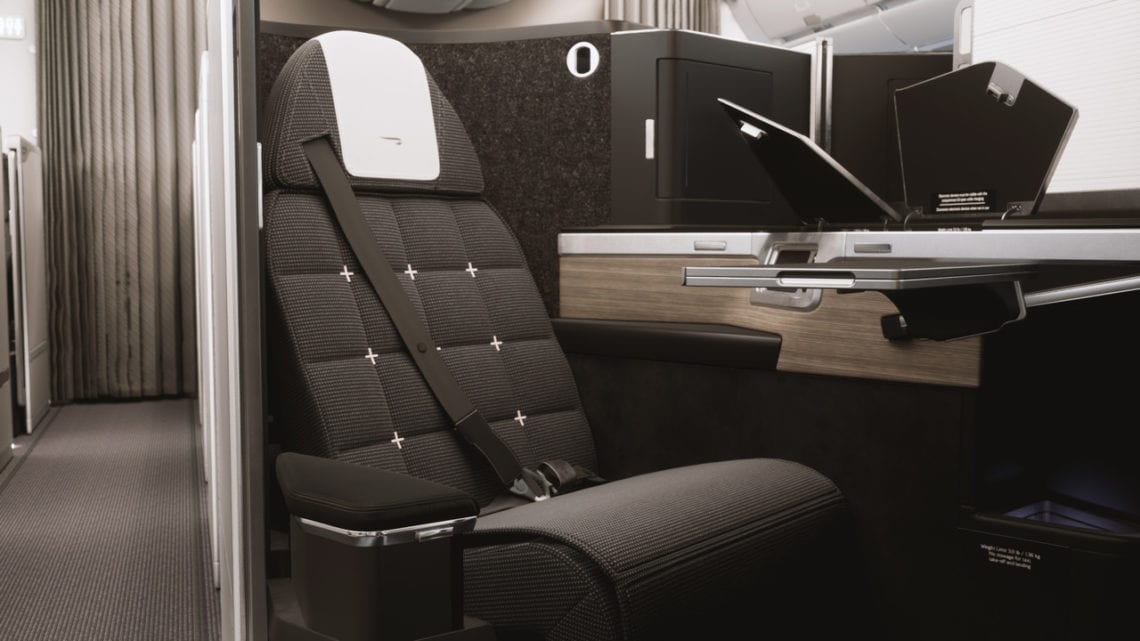 Iberia reliably puts an Airbus A340 on one daily flight to/from London, with direct aisle access for all passengers. You may also find lie-flat seats on flights to Gran Canaria and Tel Aviv.
Cash tickets start at $470 departing Madrid and almost $1,000 departing London, so points are the way to go. A one-way redemption will set you back 15,000 British Airways Avios, 30,000 Qantas Points or 30,000 Asia Miles + ~$30 departing Madrid (and almost double that departing London—here's why).
Moscow – Stockholm on Singapore Airlines
Singapore's flag carrier doesn't fly nonstop to Sweden; rather, they stop first in Moscow. However, you can just take the shorter 2- to 3-hour flight between the two capitals.
You'll fly on the airline's long-haul configuration of the A350, with all passengers enjoying direct aisle access.
Instead of a ~$500 cash fare, you can use 26,000 Velocity Points or 30,500 KrisFlyer miles + $25-80 taxes. However, this redemption doesn't offer the best value, at only ~1.5c per KrisFlyer mile used (below the worth I give them). Therefore, I'd only recommend it if you have a sizable points balance and/or want to fly in comfort.
Ad – Scroll down to continue reading.Minimum spend, terms & conditions apply.
London – Helsinki on Finnair
Finland's flag carrier operates 1-2 daily flights between these two oneworld hubs on their Airbus A330 and A350 aircraft.
You can read what Bevan thought of this product here.
Unfortunately, only Qantas Platinum and Platinum One and oneworld Emerald members get access to the famed sauna at the Finnair Platinum Wing in Helsinki. However, note that the refurbished lounge for Business Class members will reopen in the northern summer of 2019.
With cash fares priced at $800+ each way, 15,000 Avios, 30,000 Qantas Points or 30,000 Asia Miles can be used. Taxes price at ~$90 departing Helsinki and $140 from London.
Malta – Larnaca on Emirates
Can't bear to take the 2½-hour flight between the Mediterranean islands of Malta and Cyprus in Economy Class? Well, you're in luck—you can fly in a private suite onboard Emirates First Class!
Whilst the 777 plying this route does not feature an onboard shower or bar like its A380 counterpart, you'll still have an individual minibar and a seat that converts into a bed.
You can book this flight for only 41,500 Qantas Points or 37,500 Emirates Skywards miles, but note that the taxes are hefty at $270.
Given a 777 operates this flight, Business Class is set up with angled seats in a 2-3-2 configuration. Therefore, this is not an attractive redemption opportunity.
Stockholm – Oslo on Ethiopian Airlines
Is it worth forking out 30,500 KrisFlyer miles + ~$30 in taxes or ~$900 cash for this less-than-one-hour flight? In my opinion, absolutely not! But here is a picture of the product anyway: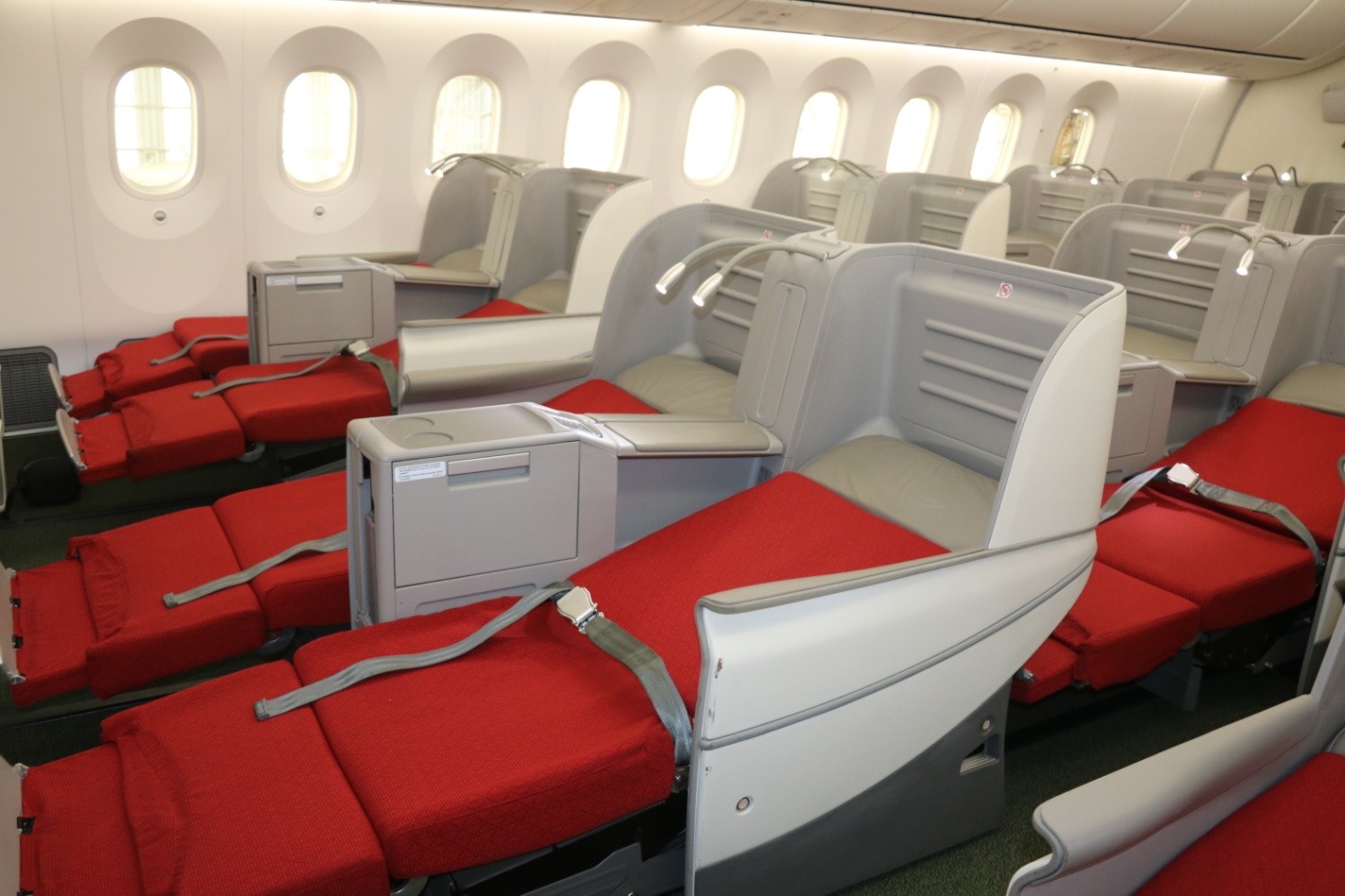 If travelling between these two Scandinavian cities, just buy a ~$90 Economy Class ticket or catch a train.
Ethiopian also flies four times a week between Madrid and Dublin.
Helsinki – Manchester/Dublin/Reykjavík on Juneyao Airlines
This Shanghai-based Star Alliance Connecting Partner will commence these services on 30 March 2020. It will use a Boeing 787, with the same seat found on Qantas.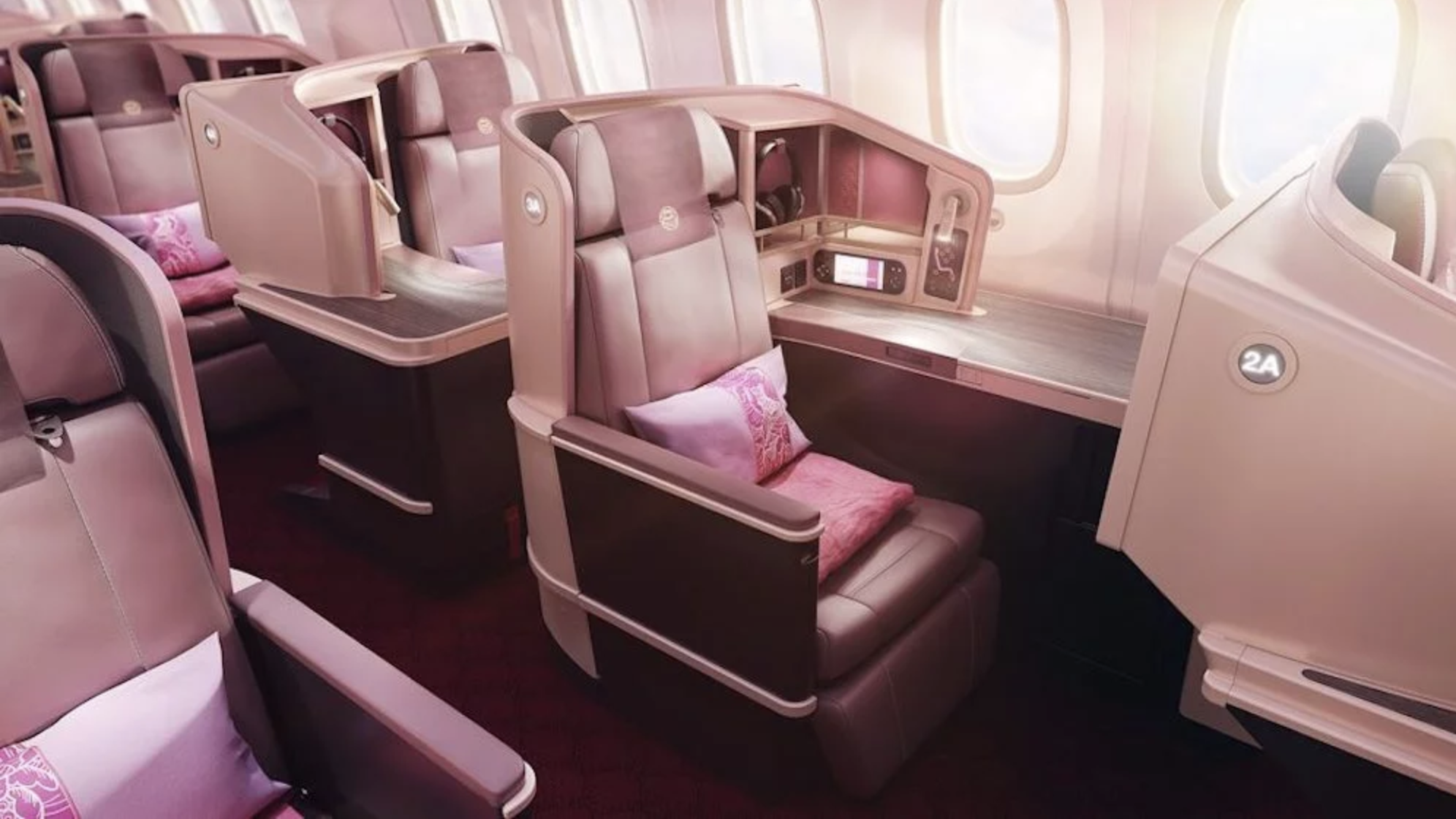 The way the airline will operate this is to launch a daily service from Shanghai to Helsinki.
From there, instead of the plane waiting on the ground before heading back to Shanghai, it will take advantage of fifth freedom rights. So, 3x weekly, it will go to Manchester; and 2x weekly to Dublin and Reykjavík.
Given these are new flights, I'm unsure of the taxes payable. However, they should cost 25,000 United MileagePlus miles for a one-way flight. Check KrisFlyer pricing here.
Summing up
Does it make sense to use your frequent flyer points on intra-European flights? Usually not, however, if cash prices are high on a particular route you're looking at, then sometimes points are the way to go.
Business Class within Europe is usually just an Economy Class seat with the middle seat blocked out. However, if you can get on one of the highlighted products above, then you can enjoy increased comfort onboard.
Most travellers flying within Europe will opt to purchase the cheapest Economy Class ticket. After all, money talks. Therefore, I would recommend that you use this Chrome extension to compare legroom when searching through Google Flights.
Then, no matter what cabin or airline you're flying, if you have a credit card with Priority Pass access, you can spend some time relaxing in a lounge before you board.
Do you have any tips for flying within Europe? Enlighten us in the comments below!
Supplementary images courtesy respective airlines.
7 lie-flat intra-European flights you can book with points
was last modified:
February 23rd, 2022
by