Virgin Australia CEO Jayne Hrdlicka talks Beyond, Business Flyer and Premium Entry
We catch up with Jayne Hrdlicka for an exclusive chat in the airline's invitation-only lounge.
Posted:
April 29, 2022 - 3:00 pm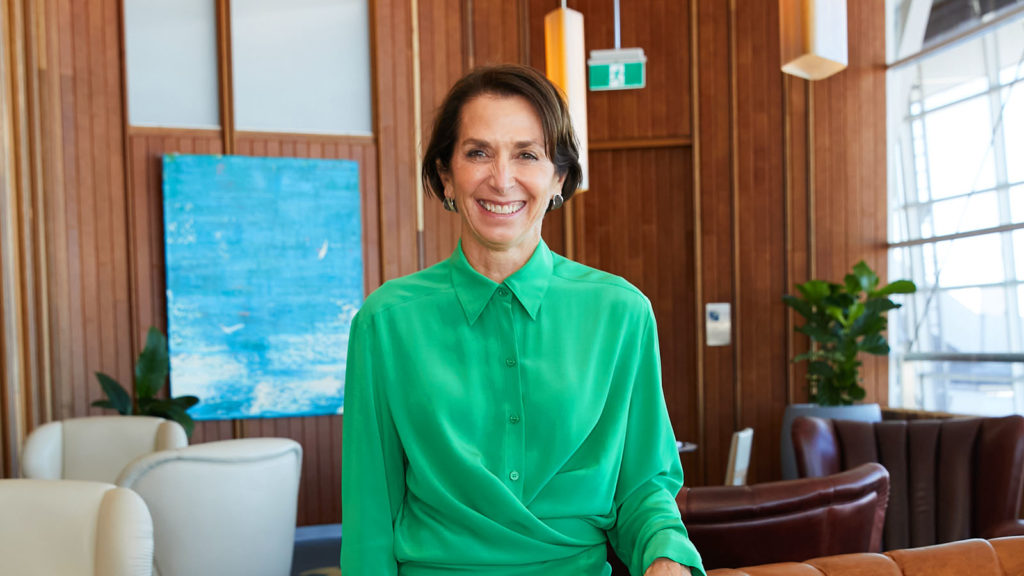 What we'll be covering
While positioning itself as a value-based airline, Virgin Australia still has business and corporate flyers in its sights. Initiatives like the launch of Business Flyer, the Virgin Australia Beyond program and an updated Business Class are certainly keeping CEO Jayne Hrdlicka busy.
Of course, Virgin Australia Beyond is the airline's refreshed invitation-only frequent flyer tier. And there's a network of private lounges to match.
Beyond is 'one of the most special experiences, designed for exactly that – our most special guests,' Hrdlicka hints with a smile.
And what better place to meet with Hrdlicka than in the airline's flagship Beyond Lounge in Sydney, where we settle in for a chat.
So, who gets into Virgin Australia's Beyond Lounge?
With Velocity Silver, Gold and Platinum status recognising those who frequently fly, Virgin Australia Beyond has a different focus. It's a program designed around those who, for the most part, spend big with the airline. Think company executives signing off on a sizeable corporate travel agreement with Virgin Australia.
In effect, it's a program for decisionmakers, not necessarily those who fly as a result of those decisions.
'There'll be lots of questions I'm sure about who is invited, who is not invited,' Hrdlicka teases. But 'this is a commercial undertaking. It's not just something we want to do because it's nice. (The Beyond Lounge) is a beautiful space, but it makes a big difference to our business to say thank you to people who matter a lot to us.'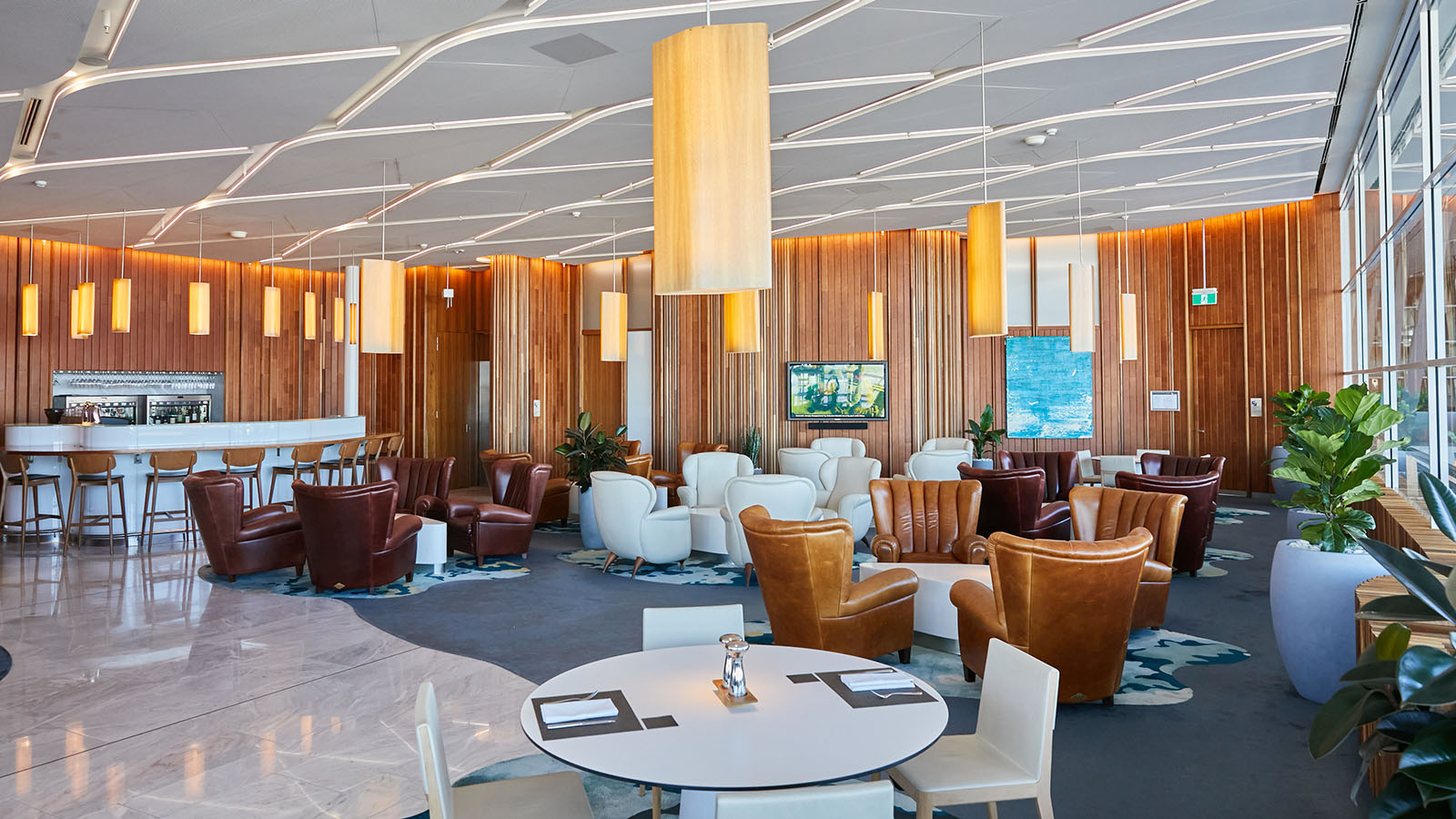 Membership in Virgin Australia Beyond can also be for those in the public eye. For instance, high-profile celebrities or performing artists – the type of travellers that wouldn't likely find solitude in the public lounges.
'This is a very special experience for our most important guests,' Hrdlicka reiterates. 'It is for very special people who require privacy or just need extra space. Or frankly, who we want to say thank you to, because they're so important to our business.'
Did your own invitation to Beyond got lost in the mail? Have a chat with your travel manager or Virgin Australia account manager. (If you don't have one, perhaps you're not at the level of Beyond – yet).
Behind the Beyond experience
Being Virgin Australia's equivalent to the Qantas Chairman's Lounge, Virgin has some tough competition. But it's less about being a 'me too' product, and more about meeting the needs of those on the inside.
'We spent quite a lot of time in the design of this experience by talking to our guests, to make sure we do what matters to them,' Hrdlicka shares. Those conversations revealed a shortlist of shared priorities.
'One was to have a private space to get out of the hustle and bustle of the airport.' Check.
'Two was to have a place where they would get special access to a concierge to help them if they had issues with their bookings. And somebody who understood their special needs when they travel – making sure they had access to the best of the best.' Check, and experienced.
With a same-day Virgin Australia flight, a temporary glitch in the airline's mobile app kept reverting my confirmed seat to a standby ticket. But a quick chat with the Beyond concierge and all was sorted. I'd even been moved to a better row with a vacant seat beside for extra elbow space. Nice one!
'Three was to have an experience that included their favourite foods,' with a popular favourite among members being truffle fries.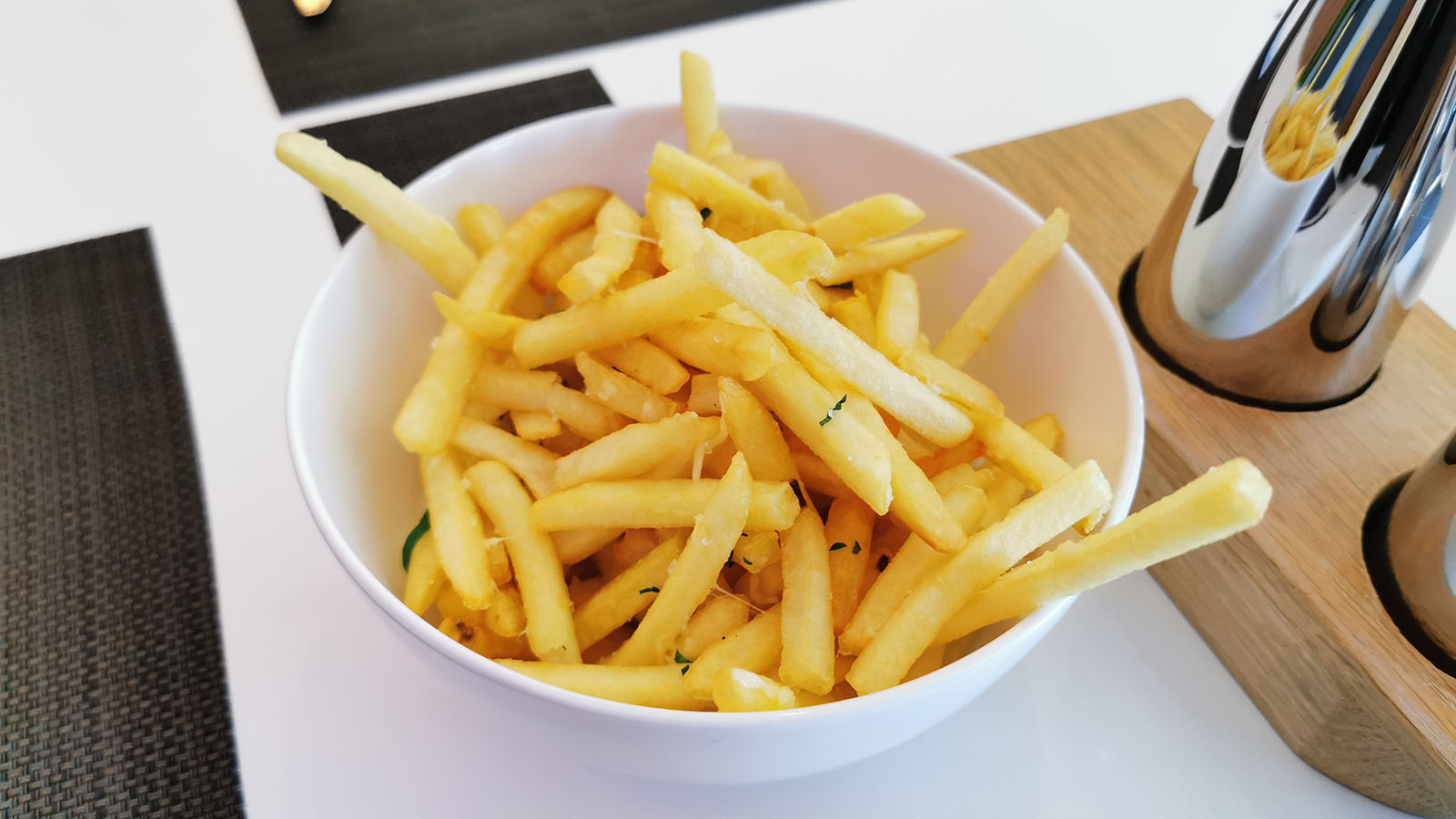 The lounge staff 'really like connecting with the people most important to the business, and making sure that they've had an absolutely exceptional experience. So that's what's behind everything we've done.'
Point Hacks review: Virgin Australia Beyond Lounge, Sydney
What sets Virgin Australia Beyond apart?
As the former CEO of Jetstar – a Qantas Group airline – it's fair to say that Hrdlicka is no stranger to the concept of private lounges. After all, invitations to the Qantas Chairman's Lounge are routinely extended to the Qantas Group's own C-level executives during their employment.
So how will Virgin Australia Beyond stand out?
'The thing that sets us apart, I think, is our very forward looking orientation,' says Hrdlicka. 'We're a very modern, authentic, fun-loving, innovative brand.'
'And so everything about this space is a bit edgier and bit more relaxed, and still a very special experience, a very private experience. But it's not stuffy, it's not formal. And it is designed to really make a difference to the people who matter most to us, but to do that in an authentically Virgin Australia way.'
Still, Virgin Australia's Beyond Lounge network has just half the footprint of the competing Qantas Chairman's Lounge program.
Both airlines have VIP lounges in Sydney, Melbourne and Brisbane. But Qantas also has private lounges tucked away in Canberra and Perth – where Virgin Australia previously had 'The Club', but opted to close both. Qantas also has a Chairman's Lounge in Adelaide.
For Virgin Australia, focusing its efforts on Sydney, Melbourne and Brisbane made the most business sense.
'The vast majority of the usage is between these three ports, and so it was a logical thing to do,' Hrdlicka explains. Western Australia's previously hard stance on borders wasn't a factor in closing The Club in Perth, Hrdlicka also confirms.
Is corporate travel now Virgin Australia's priority?
After taking the reins at Virgin Australia, Hrdlicka spoke frequently of the airline's appeal to self-funded flyers and small businesses. Less expensive fares would save smaller entities money, and leave more in the pockets of leisure travellers to spend at their destination.
But 'secret' airline programs – like Virgin Australia Beyond – are traditionally geared towards the top end of town. That is, larger corporates booking travel in volumes that few individuals could personally sustain.
When asked whether Virgin Australia's strategy is shifting away from those more cost-conscious flyers, Hrdlicka explains the airline's position.
'It's a sign that we're a very value-focused airline. We have value-conscious big corporates, and value-conscious guests of all different backgrounds.'
'Many of them need a special space. It gives them a bit more privacy and gives them recognition for the contribution they make to us. And so this is a way of saying thank you, but doing it in a way that's perfectly consistent with our brand and our value strategy.'
Giving this level of visibility into the Beyond program is also part of Virgin Australia's game plan – even if few will ever make the cut.
'It's definitely a deliberate strategy on our part, because it's consistent with our brand to be open and transparent and authentic. And we are just delighted and proud of how much we have done to reinvigorate the experience for our guests.'
Ad – Scroll down to continue reading.Minimum spend, terms & conditions apply.
Virgin Australia Business Flyer targets smaller companies
With Beyond catering toward higher spenders, Virgin Australia's new Business Flyer program offers perks to companies spending up to $300,000 per year with the carrier.
For instance, businesses can now earn points when booking flights for employees. Points could save the business cash when booking future travel, or be given as an incentive or reward for staff.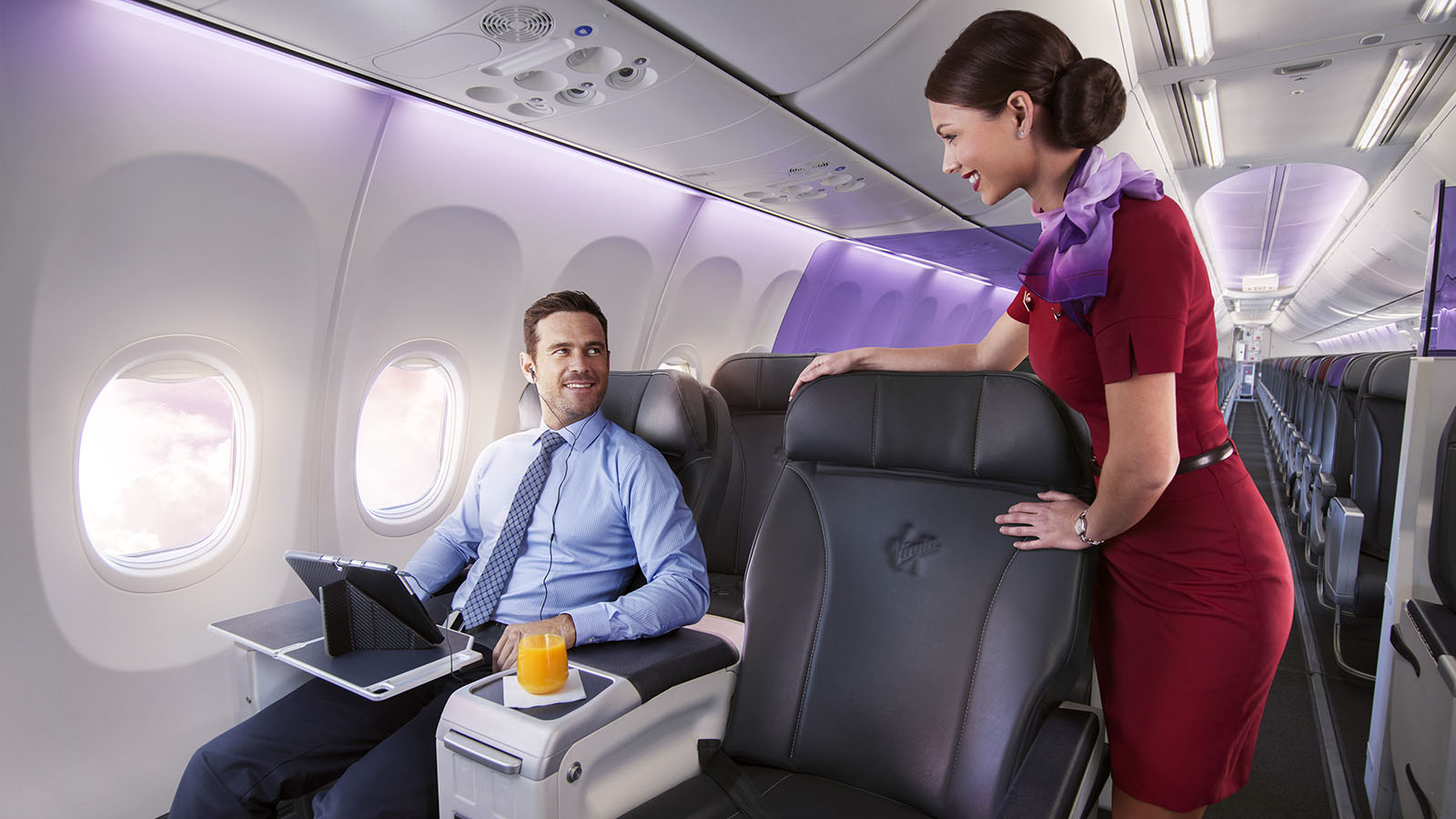 'I think what the Business Flyer program does is take the ecosystem of Velocity and tailor it to our small and medium-sized businesses, and to do that in a way that really is designed to meet their needs,' Hrdlicka shares.
Virgin Australia has big plans for Business Flyer, with the current version just the beginning.
Velocity CEO 'Nick Rohrlach and the team will continue to add to the mix of things in the experience, and they'll be doing that at pretty rapid pace. We're not laying down expectations of how and what and when. But the ambition is quite high, because these members are important.'
'We have much bigger things coming down in the pipeline. (Feedback so far) has just been overwhelmingly positive. So we're grateful for the continued support, and we're really excited about the experiences that we're able to start rolling out.'
Status Credits: the Business Flyer dilemma
One aspect where Virgin Australia currently lags behind Qantas is the ability to earn Status Credits on reward flights. At least, as an ongoing benefit – not just a short-term promotion.
For example, businesses that participate in the rival Qantas Business Rewards program can similarly use the company's points to book flights for an employee. And if that employee is also a Points Club member, they'll earn Status Credits on those journeys. This helps them gain or retain their personal frequent flyer status.
Yet under Virgin Australia Business Flyer 1.0, using points to book a Reward Seat comes with no Status Credits attached. In effect, the more often an employee travels courtesy of a company's Business Flyer points, the harder it becomes to attain or maintain their own Velocity tier.
Without confirming if or when that'll be addressed, Hrdlicka acknowledges the conundrum.
'Yeah, look, we'll constantly be reviewing the positions we've taken on things to make sure that they still make sense. Listening to the very different segments that sit within the small-to-medium business community and their employees are a really important piece of the puzzle.'
'We will continue to do a lot of listening and make adjustments to the program as it makes sense.'
Virgin Australia Premium Entry
As Beyond and Business Flyer demonstrate, business travel drives many dollars to Virgin Australia. But the absence – or unavailability – of some key amenities can also send revenue to an airline's competitors.
For instance, Virgin Australia's game-changing Premium Entry facilities still remain closed in Sydney and Brisbane. Neither has greeted guests since March 2020. In fact, Virgin Australia lacks even a standard priority lane at these airports' regular security points, as would normally be a fast-track for Business Class guests and eligible frequent flyers.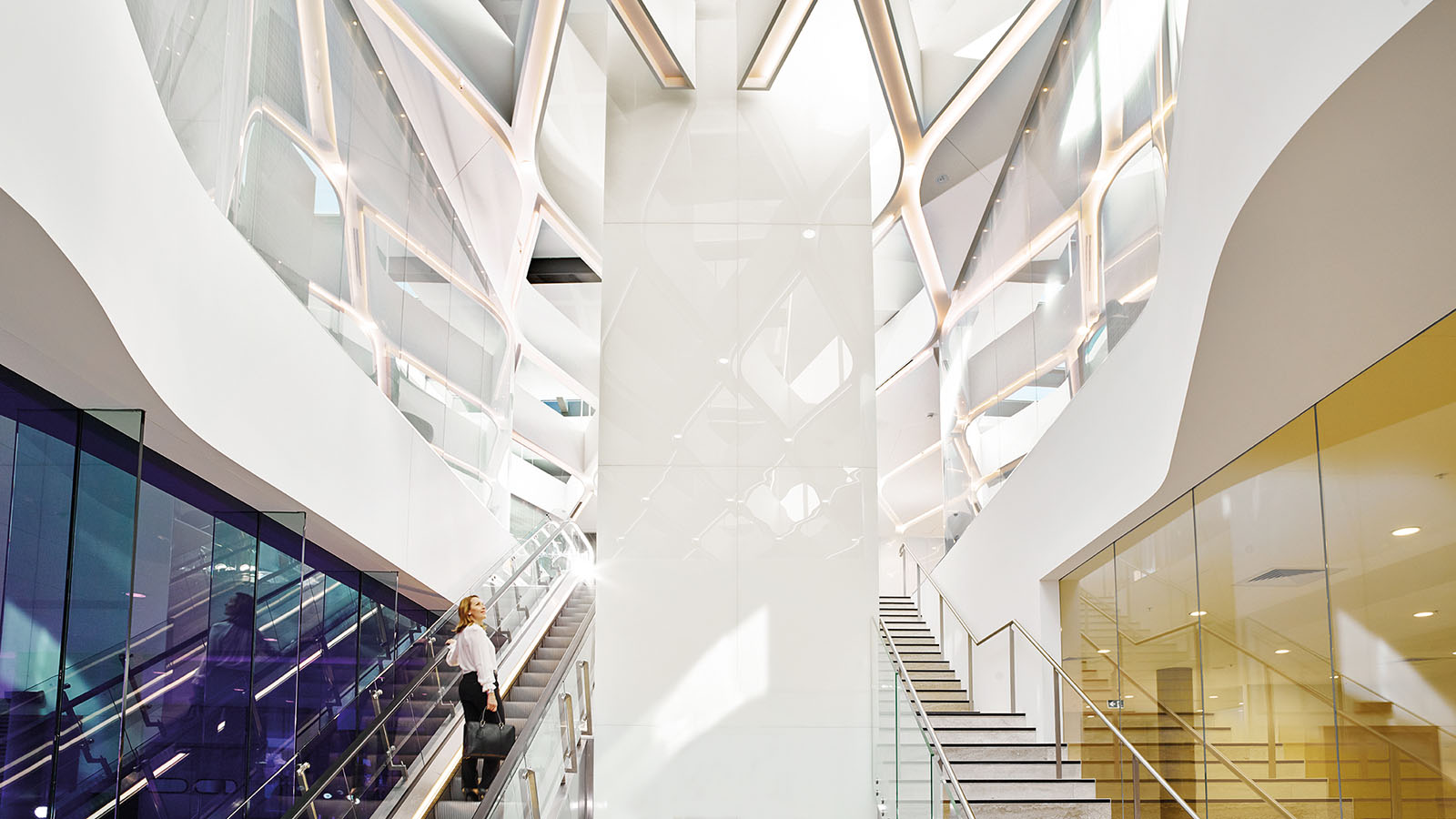 Its competitor Qantas, however, reopened its similar Brisbane Premium Lounge Entry service back in late 2020. Down in Sydney, Qantas also provides a priority screening lane for its well-heeled customers.
Given Virgin Australia's sharpened focus on business and corporate flyers, Hrdlicka reflects on the airline's current customer offering.
'We're not finished yet in the journey of discovery, but we won't be adding new bits in until it makes commercial sense for us to do that,' Hrdlicka says honestly. 'And you know, these are fully commercial undertakings that require engagement with our partners, as well as making good decisions that make sense for our guests.'
In a positive step, those flying through Melbourne Airport lately may have noticed Premium Exit available once again in the Virgin Australia Lounge. Point Hacks understands that Premium Exit currently opens during the airport's busier times, when security staffing levels allow.
Here's hoping that same approach extends to Sydney and Brisbane soon!
The future of Virgin Australia Wi-Fi and Business Class
Along with a smooth journey through the airport, many modern business travellers also prize inflight internet access. For some, the presence of Wi-Fi is reason enough to book one airline over another.
That's something Virgin Australia's competitors recognise. On most Qantas domestic Boeing 737 and Airbus A330-200 flights, Wi-Fi comes fast and free. Rex also offers the service on many of its own Boeing 737s, being complimentary in Business Class and user-pays in Economy Class.
So where does Virgin Australia stand on the return of Wi-Fi?
'Well, we continue to evaluate the next things that we want to innovate with,' Hrdlicka says.
'It's not quite as simple as just flicking a switch, but we are evaluating all of the options that we have in front of us to continue to enhance the experience.'
On a separate note, many Virgin Australia flights depart with a full load in Business Class. The airline's sharply-priced fares no doubt contribute to that. But so does the availability of Velocity Reward seats, and the many opportunities for travellers to upgrade.
Notably, Virgin Australia's Boeing 737s offer eight Business Class seats. Qantas' comparable jets instead stretch Business to a third row, for 12 seats in total. With Business Class in high demand, and Virgin Australia's renewed focus on business travellers, is it time for a larger forward cabin to match?
'Well, look, as I said before, we'll continue to evaluate what makes sense. It feels right, and about the appropriate number (of seats) for now, but we'll continue to evaluate that as we go forward.'
United Airlines partnership gets ready for take-off
Virgin Australia's efforts are now laser-focused on its upcoming United Airlines partnership. With United replacing Delta in the Velocity stable, it's a move that unlocks five times as many non-stop routes between Australia and the United States.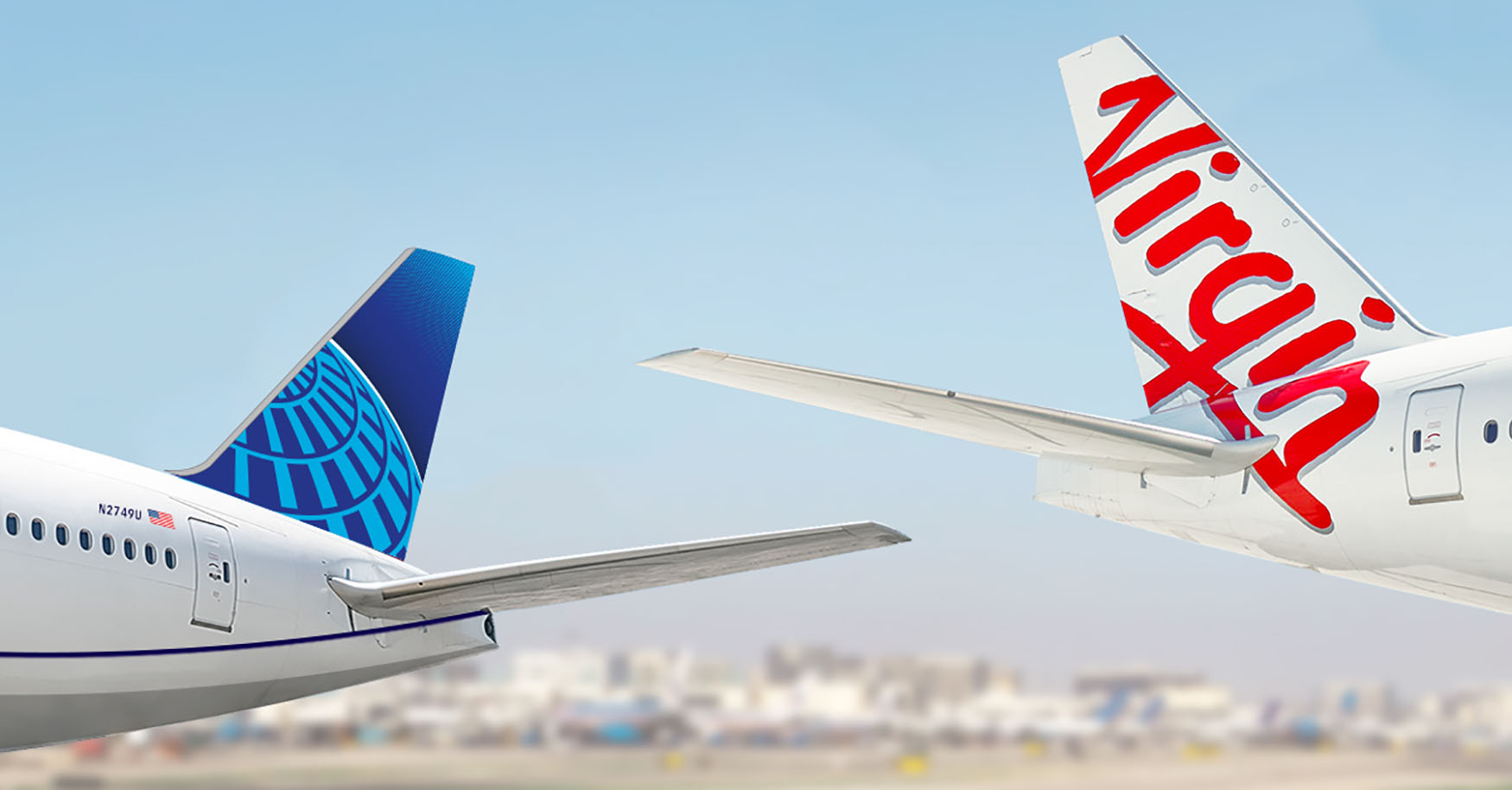 Under that deal, travellers will be able to earn and spend Velocity Points on United flights. Elite members also gain access to perks such as United Club lounge access when flying United.
Read more: United Airlines rethinks its passenger focus ahead of Velocity partnership
And as it happens, good things come to those who wait.
'They do!' Hrdlicka echoes. 'And it isn't easy to change partners and get all the tech to support the flow of customers both ways on our networks.'
Speaking to Point Hacks in mid-April 2022, 'we're launching that in a few weeks,' the Virgin boss adds. 'And that's at record pace. That's faster than United has ever done anything like this. For us, it's really fast too, but for them, this is exceptionally fast. The loyalty programs have to sync up, and yeah, there's a lot to do.'
We'd best let Hrdlicka get to it!
Chris Chamberlin travelled to Sydney as a guest of Virgin Australia. Feature image courtesy Virgin Australia.
---
Stay up to date with the latest news, reviews and guides by subscribing to Point Hacks' email newsletter.
Virgin Australia CEO Jayne Hrdlicka talks Beyond, Business Flyer and Premium Entry
was last modified:
August 24th, 2023
by