Virgin Australia opens invitation-only Beyond Lounges
Welcome to the lounges and tier of Velocity that officially 'don't exist'.
Posted:
April 20, 2022 - 11:00 am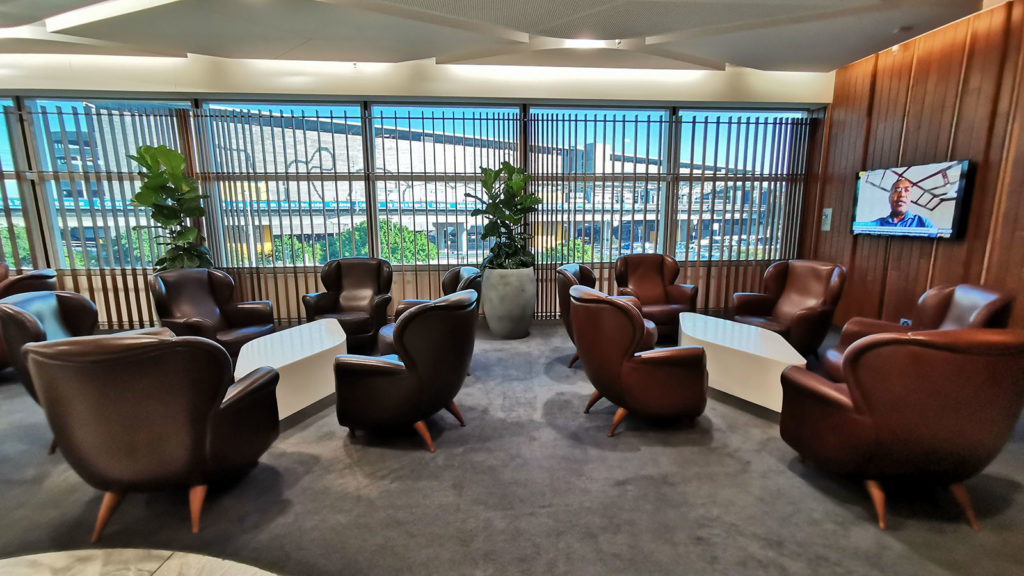 What we'll be covering
Virgin Australia is rolling out the red carpet for VIPs, with the airline's 'secret' Beyond Lounges making their debut this week. Each tucked away behind an unmarked white door, they're Virgin Australia's equivalent to the Qantas Chairman's Lounge.
Formerly known as The Club, Virgin Australia Beyond is both a lounge and a loyalty tier. Beyond, the airline's unpublished level, ranks above Platinum status in the Velocity Frequent Flyer program.
But getting that bump to the lofty heights of prestige isn't directly earned by flying. At Virgin Australia, it's exclusively a by-invitation affair.
Speaking of invitations, Virgin Australia invited Point Hacks to the grand opening of its Beyond Lounges. Here's what we can share about an airport experience that officially 'doesn't exist'.
Where are the Virgin Australia Beyond Lounges located?
If you need to ask where these VIP lounges are located, chances are you're not a Virgin Australia Beyond member!
But if you're curious nonetheless, here's where these hidden lounges live:
Sydney Airport: On the top floor of Terminal 2, above the main Virgin Australia Lounge level.
Melbourne Airport: On the upper level of Terminal 3, but accessed from the lower concourse level.
Brisbane Airport: Adjacent to the public lounge, with two unmarked entrances.
Of course, if you have Beyond status and don't know where to find your private escape, staff at the public lounge can escort you to the entrance.
Ad – Scroll down to continue reading.Minimum spend, terms & conditions apply.
Who gets access to the Virgin Australia Beyond Lounges?
The Virgin Australia Beyond Lounge isn't for your regular frequent flyers. You'll only get through the secret entrance by personal invitation.
'Members must be invited by the CEO or company executives,' the airline confirms. Those who nab an invite will be elevated to the Beyond tier of Velocity Frequent Flyer. A quick scan of that VIP card or boarding pass sees those gilded doors glide open.

So, just who makes the cut?
Beyond membership is 'reserved for Virgin Australia's most loyal guests from the worlds of business, travel, politics, sport, music, entertainment and society.'
Those who haven't yet received an invitation and feel they've missed out can raise their interest with their travel manager or Virgin Australia account manager.
What's on offer behind the frosted glass doors?
The most impressive aspect of Virgin Australia's Beyond Lounge program is the privacy. Having a quiet place to work, dine or relax at the country's busiest airports is quite the drawcard for many.
For example, on a busy weekday morning flying from Brisbane, the public Virgin Australia Lounge was bustling. But once I'm escorted through to the Beyond Lounge, that bustle fades away, and tranquillity takes its place.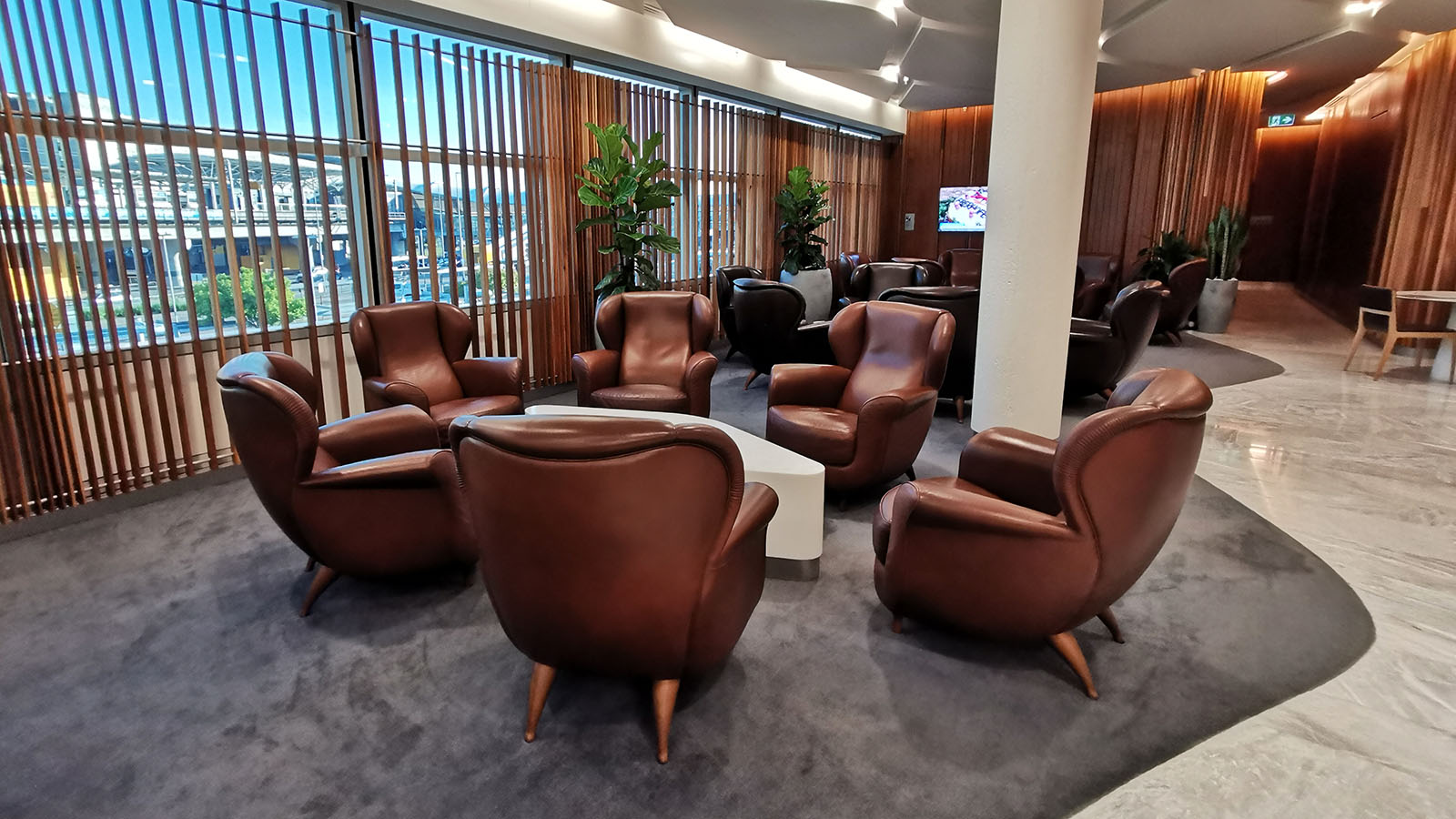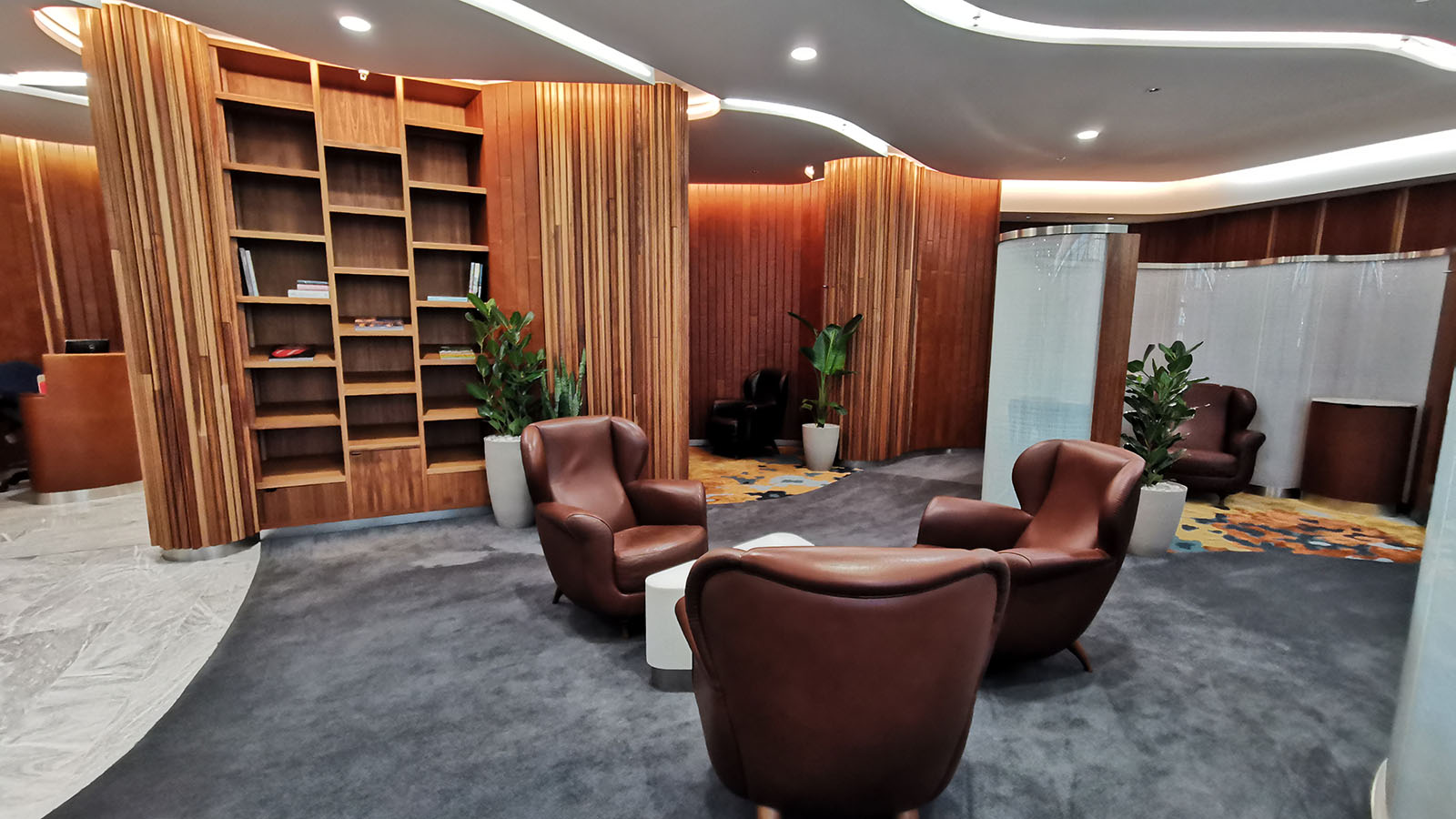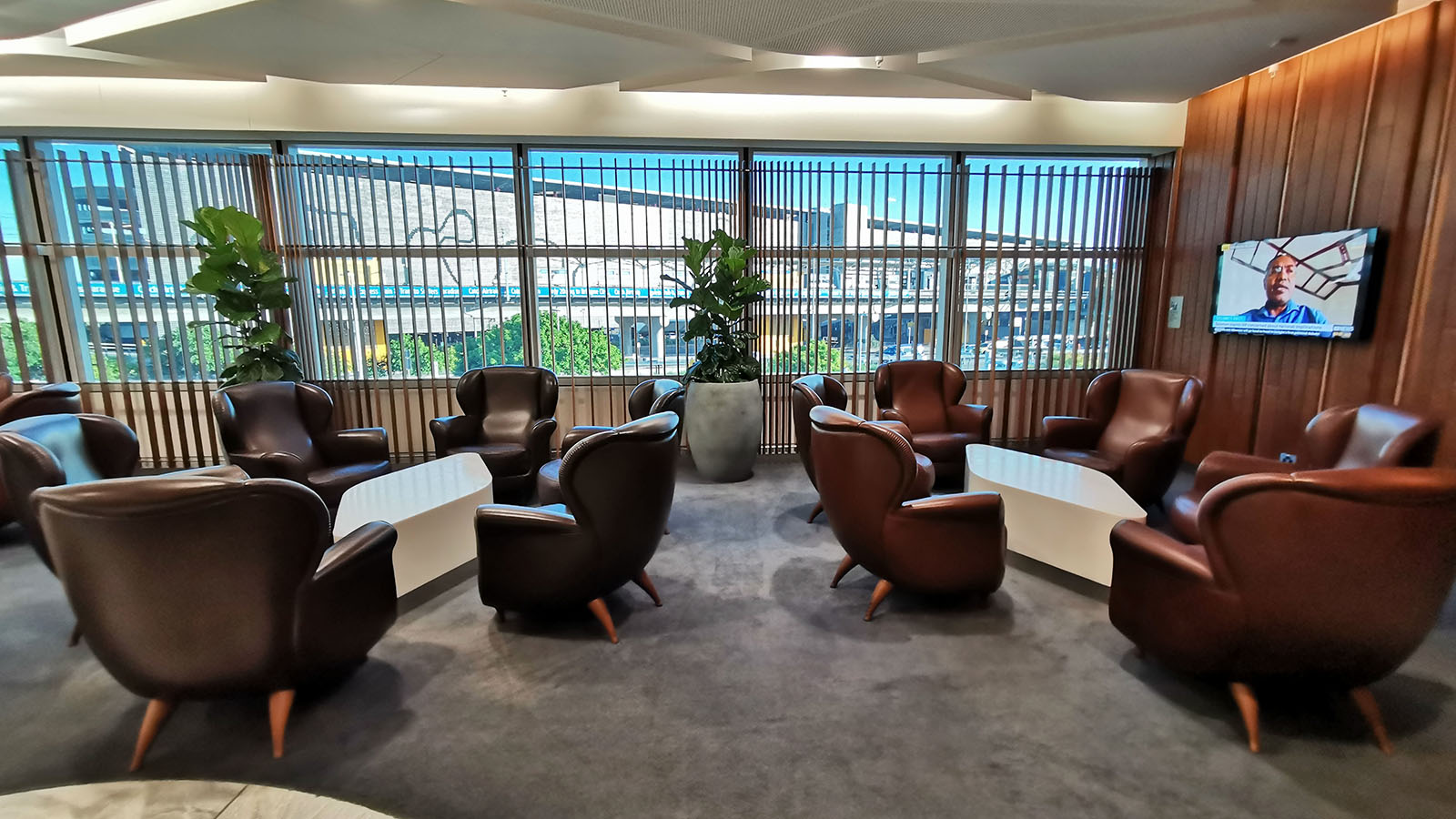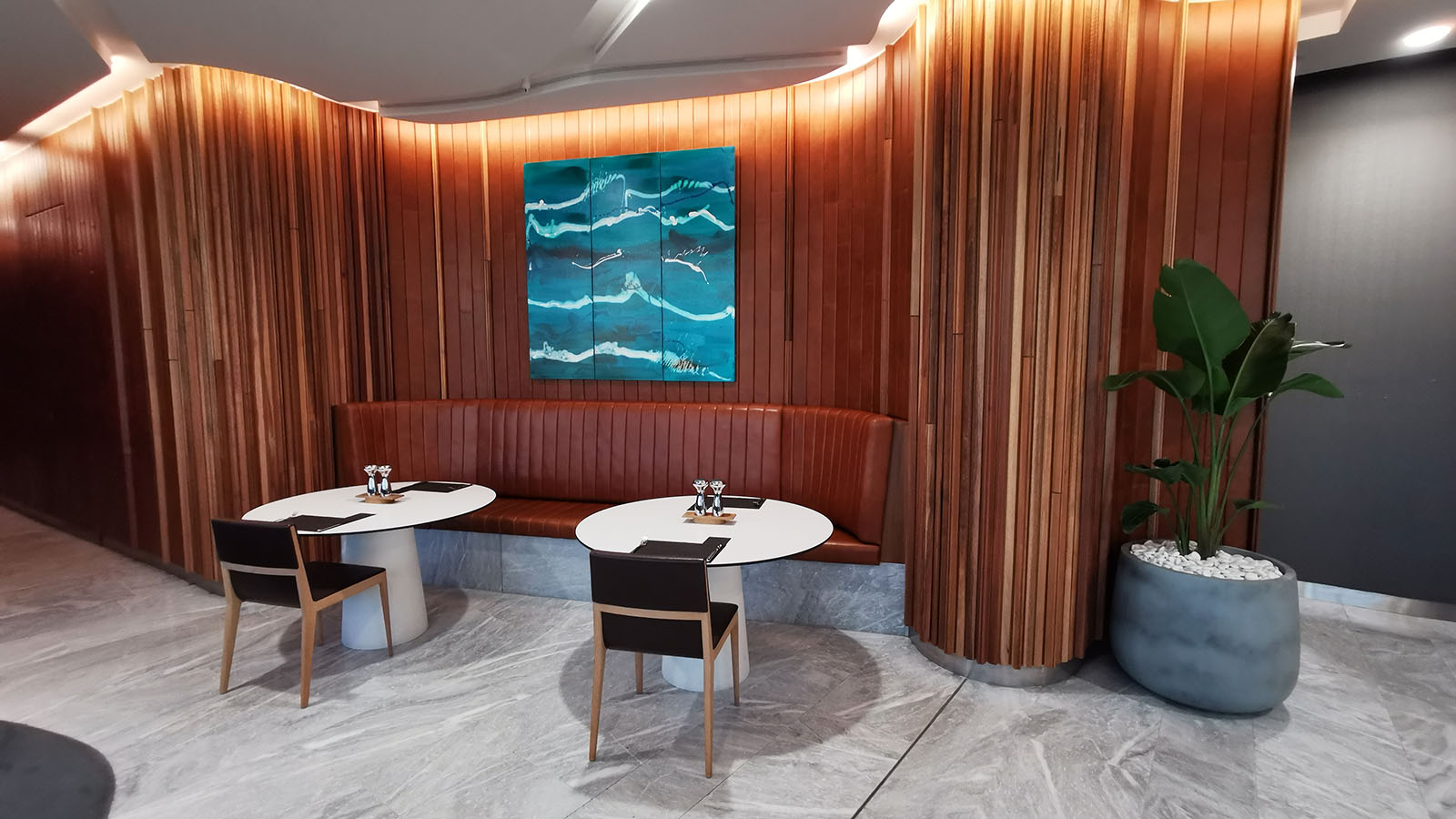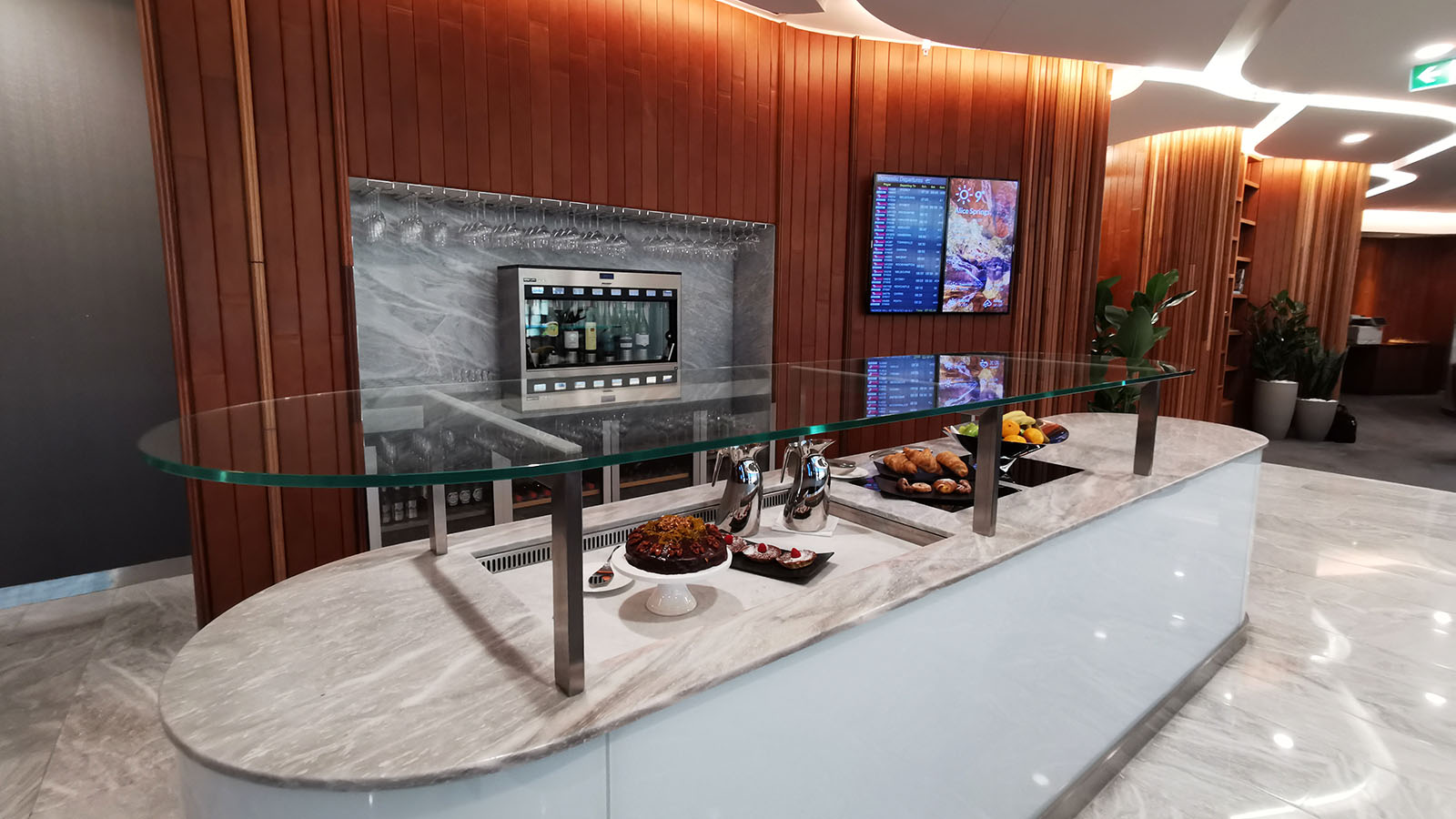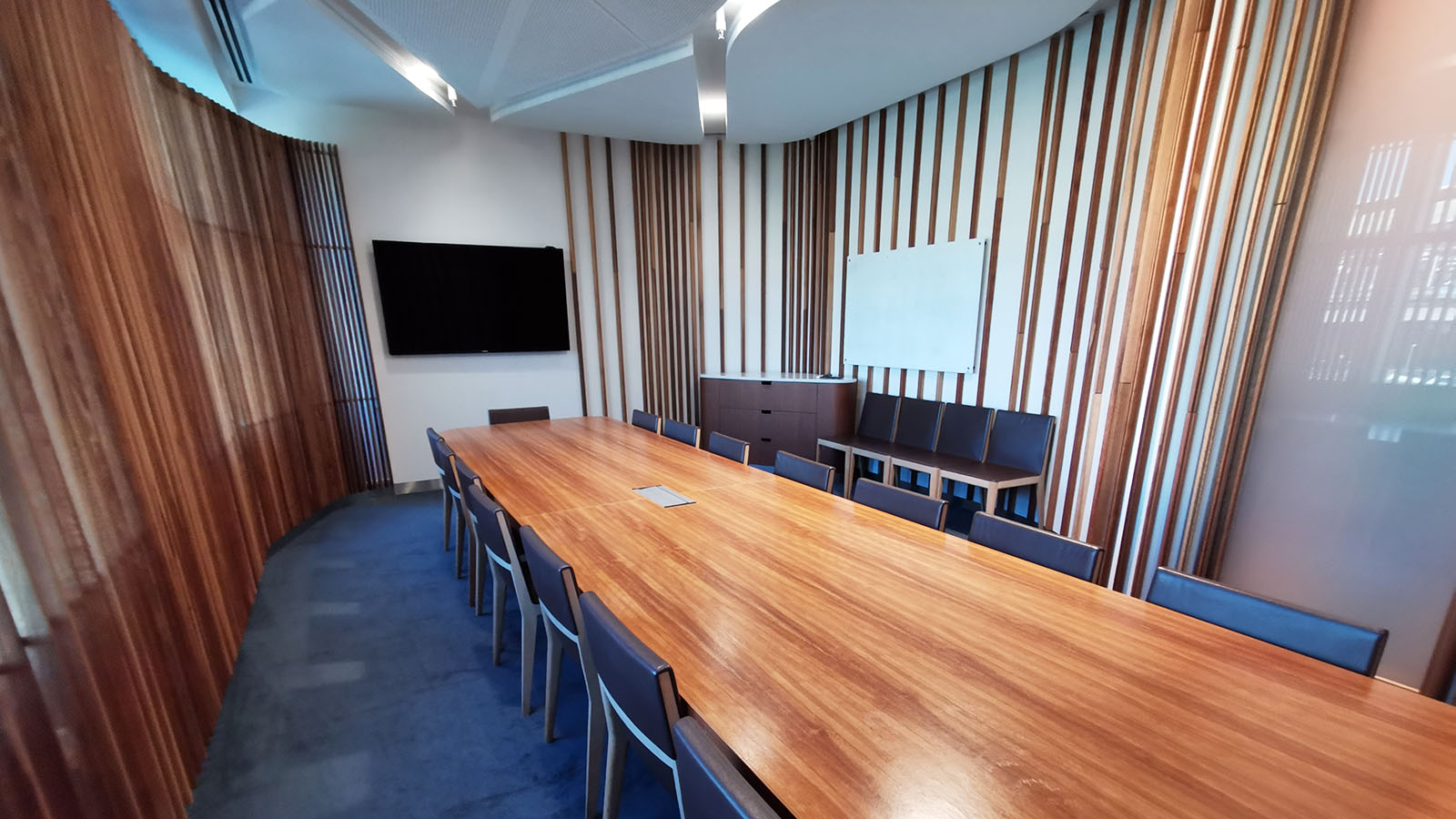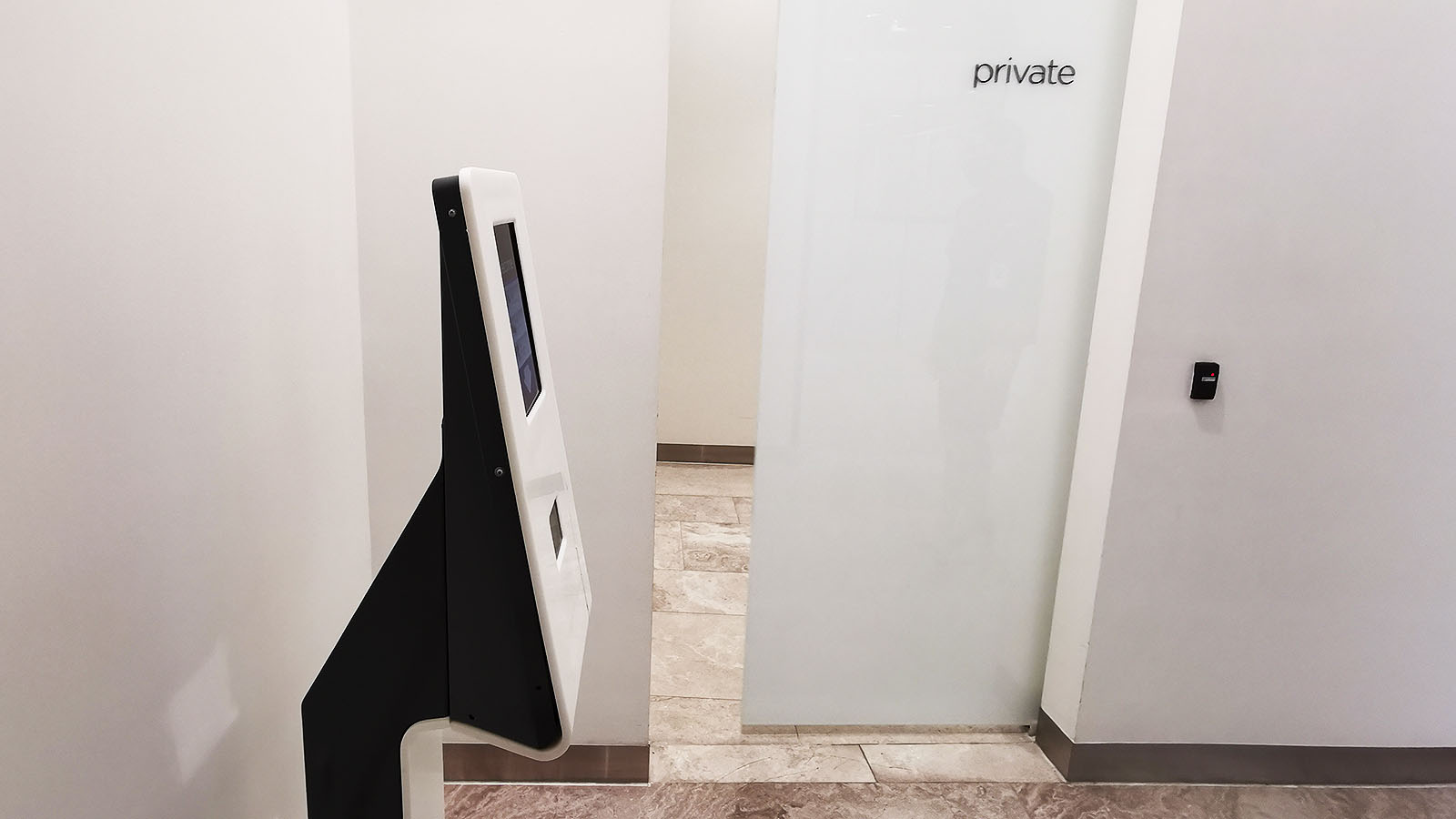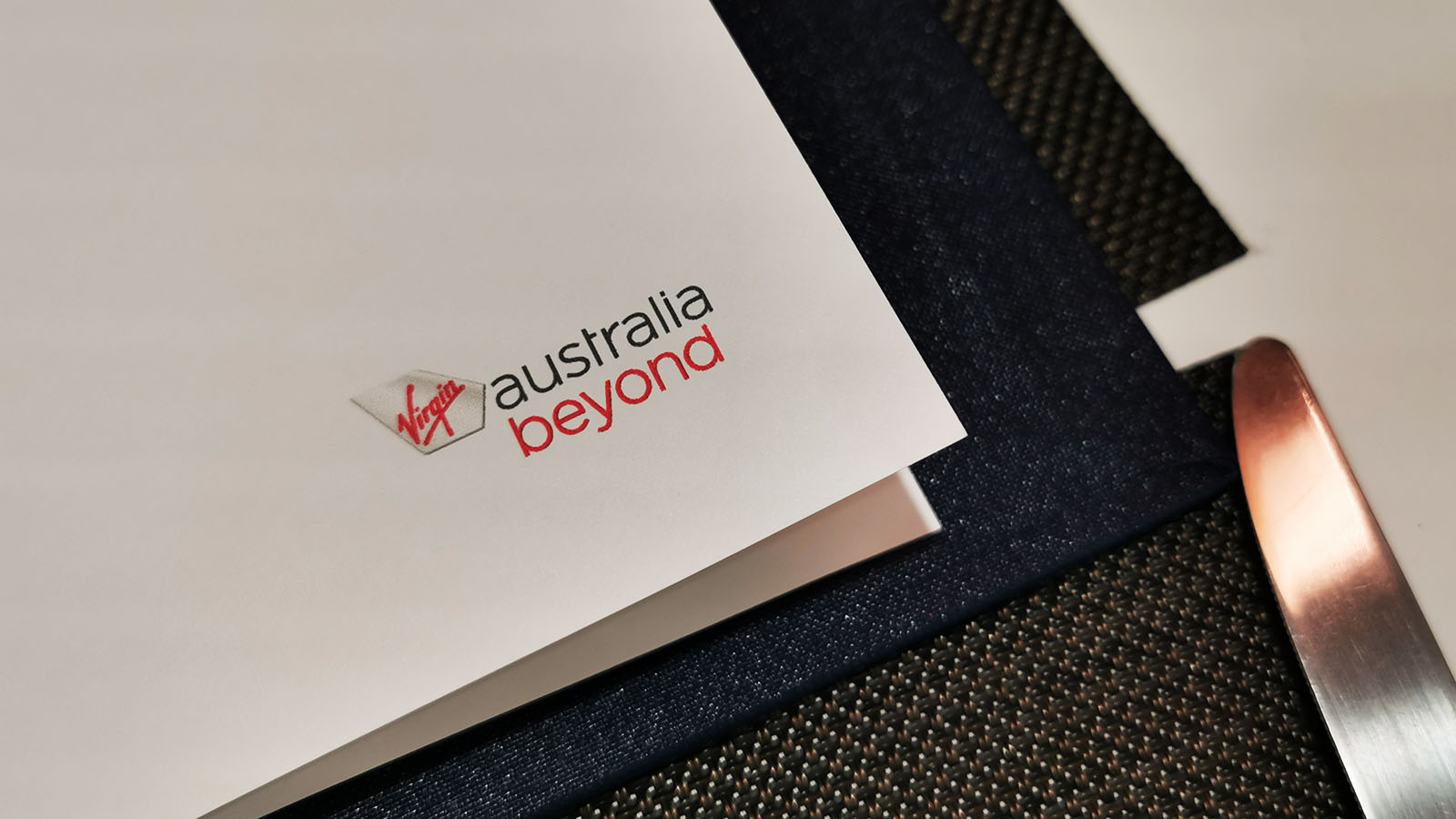 My usual 'skim latte for Chris' at the regular lounge's coffee counter becomes a quiet latte delivered straight to my seat. And on the food front, forget about the usual buffet.
Sure, there are snacks set up for a quick bite. But for everything else, peruse the a la carte menu for whatever takes your fancy. Or take the 'design your own dish' approach and the chef will whip up your creation quick smart.
Think something along the lines of an international First Class lounge, but at the domestic terminal. And, quite often, all to yourself. Now that's the way to fly!
Summing up
Virgin Australia can be different things to different people. At one end, the proposition centres on cheap fares – some even without checked baggage, to compete with Jetstar.
But for the top end of town, there's once again a genuine alternative to the Qantas Chairman's Lounge. And when a major corporate travel contract is at stake, membership to an invitation-only lounge could be just the ticket to get that agreement over the line.
So even though Beyond Lounge membership can't be bought, the lounges still pay for themselves.
Also read: Inside Virgin Australia's new invitation-only tier
Photography by Chris Chamberlin, who travelled to Sydney for the launch of Beyond as a guest of Virgin Australia.
---
Stay up to date with the latest news, reviews and guides by subscribing to Point Hacks' email newsletter.
Virgin Australia opens invitation-only Beyond Lounges
was last modified:
August 24th, 2023
by