Virgin Australia's Business Flyer loyalty program serves up meaningful rewards for small and medium-sized enterprises (SMEs). Promising 'unrivalled value and affordability for businesses,' the program is free to join with no minimum spend.
Businesses are in for a treat with a tempting array of perks, including Pilot Gold membership for two after spending $2,000 in three months, double-dipping on Velocity Points and additional discounts off published base fares.
From January 2023, businesses spending over $10,000 per year on Virgin Australia airfares can also choose an extra benefit. At the first rung, expect a stack of lounge invitations or bonus Velocity Points. Some businesses may qualify for complimentary Business Class upgrades, too.
Virgin is hoping to capture up to 33% of the Australian market through a range of strategies targeting smaller businesses. One of those tactics is cut-price Business Class tickets, with fares often beginning at $349 one-way.
Separately, members of the older 'Accelerate' program were automatically transitioned to Business Flyer.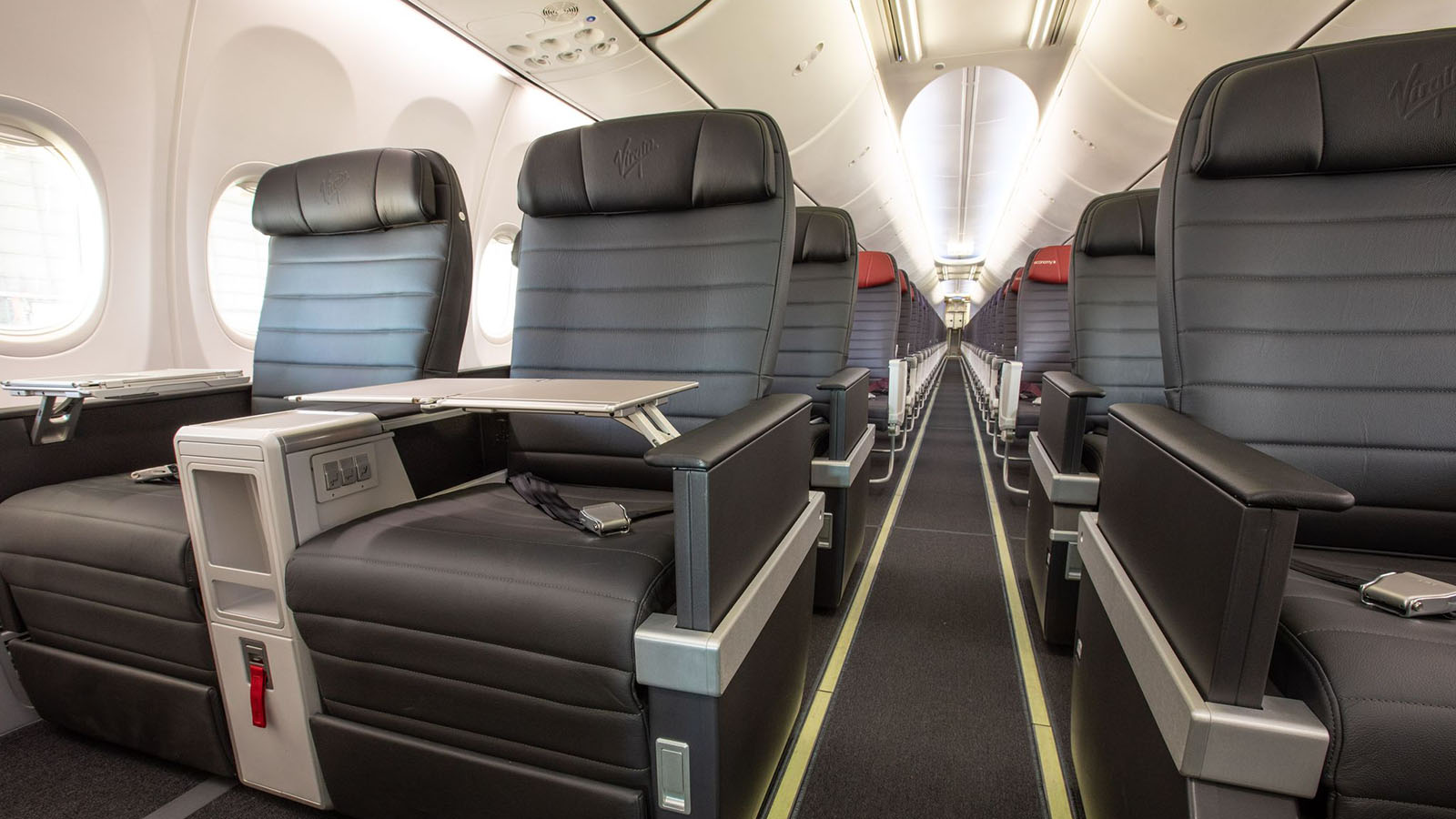 Great value and award-winning service is at the heart of Virgin Australia, and we've raised the value stakes even higher with the launch of the Virgin Australia Business Flyer rewards program.
We are continuing to provide exceptional service experiences and product offerings at great value prices, and we know that's important for small to medium-sized businesses and corporates who are emerging from the pandemic more conscious of value provided by their partners than ever before.

– Jayne Hrdlicka, Virgin Australia Group CEO, 5 April 2022
Here's everything you need to know about the Virgin Australia Business Flyer program.
How do I join Virgin Australia Business Flyer?
Joining is free and easy. You just need to have an ABN or ACN, have an Australian business address, and spend less than $300,000 a year on travel with Virgin Australia.
Then head to the Virgin Australia Business Flyer page to start the process. You'll be earning bonus Velocity Points on flights in no time at all.
(If your business spends more than $300,000, a corporate travel contract may be the way to go instead).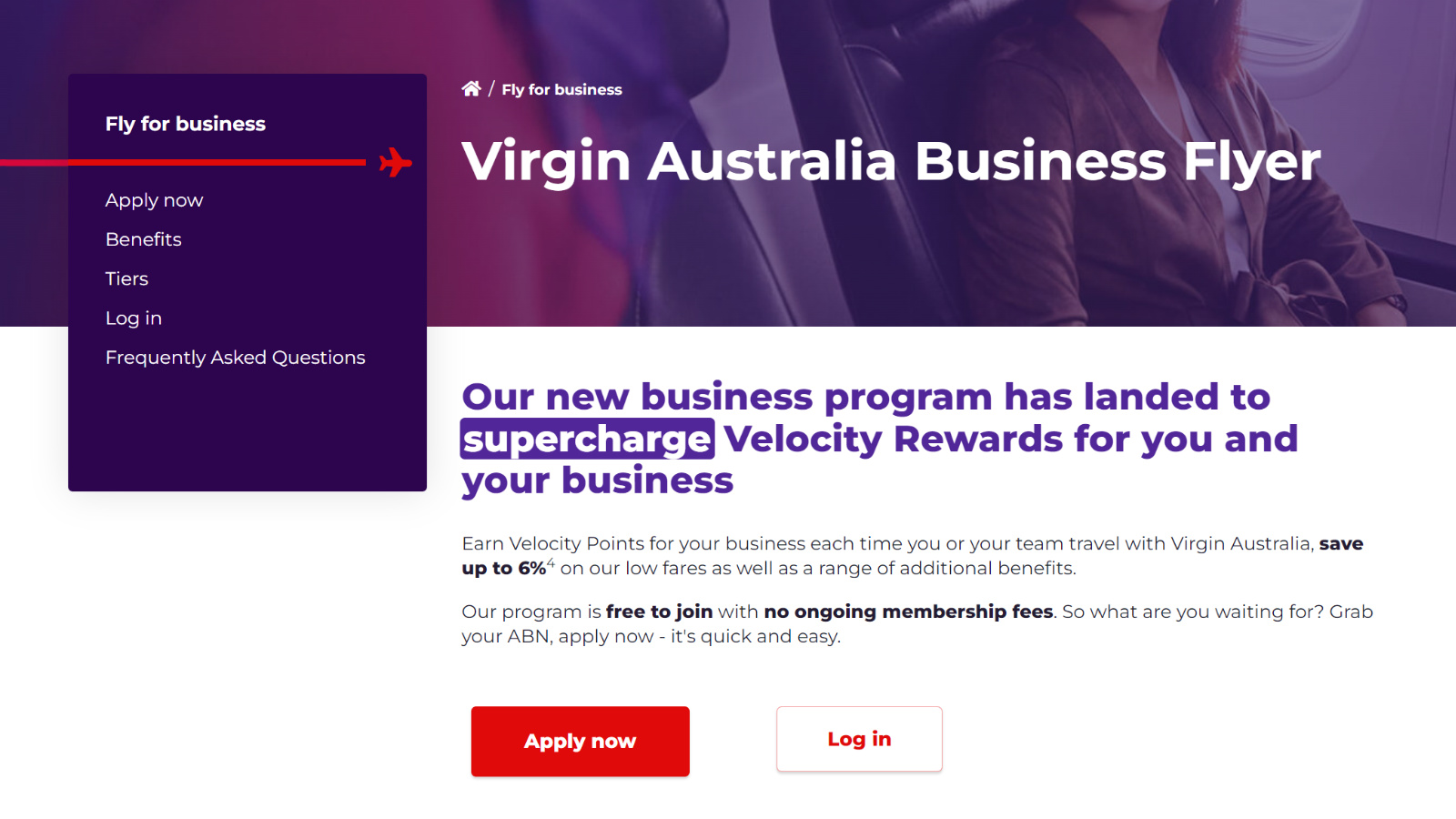 What are the Virgin Australia Business Flyer loyalty tiers?
The more you fly, the better your benefits. Here are the three tiers to get you soaring.
| | | |
| --- | --- | --- |
| Tier 1 | Tier 2 | Tier 3 |
| $0 to $9,999 annual spend | $10,000 to $49,999 annual spend | $50,000 to $300,000 annual spend |
With Business Flyer, you and your employees will earn Velocity Points for your business, on top of the points everyone would normally earn as a passenger.
Tier 1: Earn 1 point per dollar on eligible flights.
Tier 2: Earn 1.5 points per dollar on eligible flights.
Tier 3: Earn 2 points per dollar on eligible flights.
These extra Velocity Points will be kept under your business account. You can transfer them to an individual Velocity Frequent Flyer member at any time – making it a great and unique reward for employees, clients, and of course, yourself!
Finally, other perks across the board include:
Get two Velocity 'Pilot Gold' memberships for you and a co-worker when you spend $2,000 on eligible flights within the first three months of signing up.
Fare Advantage Discounts of 4% off Economy Flex (L, K, H, B, Y) and 6% off Business (D, C, J) fares.
Discounted annual membership to Virgin Australia's seven domestic lounges for $379.
For Tier 2 members, a choice between five single-entry lounge passes or 20,000 bonus Velocity Points.
At Tier 3, a choice between 10 single-entry lounge passes, 50,000 bonus Velocity Points or two Business Class upgrades.
All employees travelling on tickets purchased through the Business Flyer Program continue to earn Velocity Points and Status Credits.
Ad – Scroll down to continue reading.Minimum spend, terms & conditions apply.
Are there discounts with international airlines?
In 2023, Business Flyer also launched benefits on international partner airlines, so businesses can earn points and enjoy discounts when booking work travel. With United Airlines, your next jaunt to the US and beyond could be discounted by up to 20%. It depends on what fare class you book via Virgin Australia Business Flyer or your registered travel management company – these fares aren't available on the public Virgin Australia website.
Virgin Australia Business Flyer discounts with United
| | | |
| --- | --- | --- |
| Fare type | Virgin Australia (VA) fare class | UA business discounts |
| Business | J | 20% |
| Business | C and D | 15% |
| Economy Flex | Y, B, W, H and K | 20% |
| Economy | L and R | 15% |
| Economy | E, O, N, V, P, Q, T, I, S | 0% |
Virgin Australia Business Flyer fare discounts with VA-codeshare flights on United.
Unfortunately, Virgin Australia does not sell a Premium Economy fare at the moment, including on codeshare partners. If your travel budget extends to Premium Economy as the cabin of choice for trans-Pacific treks, you'll need to book your fare direct through United instead.
Virgin Australia Business Flyer discounts with Qatar Airways
| | | |
| --- | --- | --- |
| Fare type | Virgin Australia (VA) fare class | QR business discounts |
| Business | J and C | 5% |
| Business | C* (fare class I* in QR) and D | 0% |
| Economy | Y, B, H, R, O, N, V, P, Q | 3% |
| Economy | T, I, S | 0% |
Virgin Australia Business Flyer fare discounts with VA-codeshare flights on Qatar Airways.
There is no fare discount for Singapore Airlines.
How can I enjoy perks with Virgin's Pilot Gold program?
Here's the best part of the Virgin Australia Business Flyer program. If a business spends at least $2,000 on flights within their first three months of Business Flyer membership, they'll unlock two Pilot Gold memberships with Velocity Frequent Flyer.
That is, the company can nominate two travellers for an instant boost to a 'lite' version of Velocity Gold. At first, that lasts for three months only. But if the traveller earns at least 80 Status Credits and flies one Eligible Sector during that time, a year of full Velocity Gold status awaits.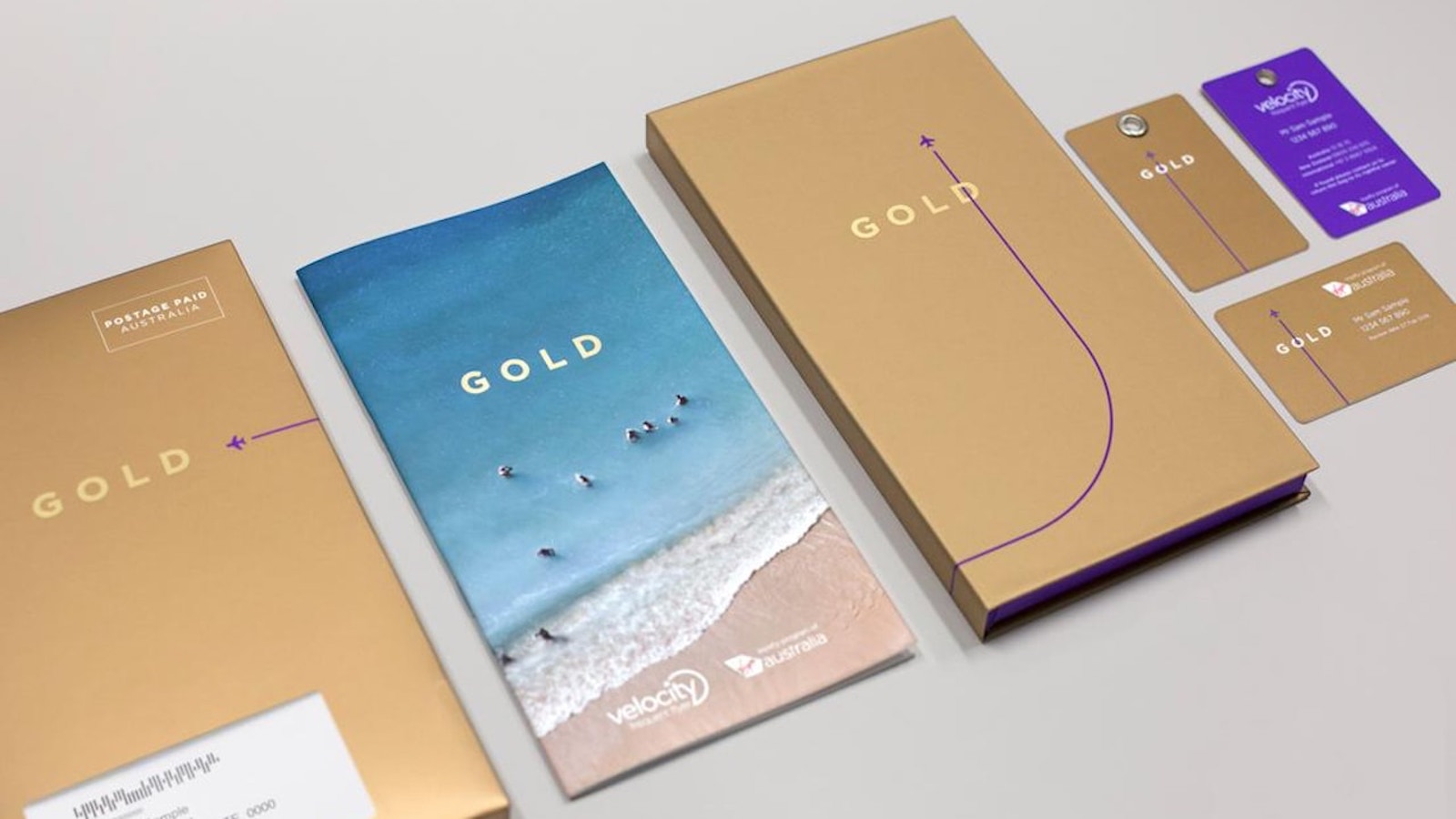 Initial Pilot Gold benefits
Even during the initial Pilot Gold phase, those flyers can enjoy benefits such as:
Priority check-in and boarding.
Access to Virgin Australia's domestic lounges, and eligible partner airline lounges internationally.
Earn 75% more points on Virgin Australia flights, except on Economy Lite fares.
Collect extra points with some Velocity Frequent Flyer partners as well, including Etihad Airways, Europcar, Hertz, Thrifty and more.
Access to Fly Ahead, where you can take an earlier domestic flight if a seat is available. For Gold members, this is available in both Economy Class and Business Class, when travelling on a Flex fare or a Reward seat.
Sound good? This can all be yours if you hold a valid ABN or ACN, register for Virgin Australia Business Flyer, and spend $2,000 on Virgin Australia flights in the first three months.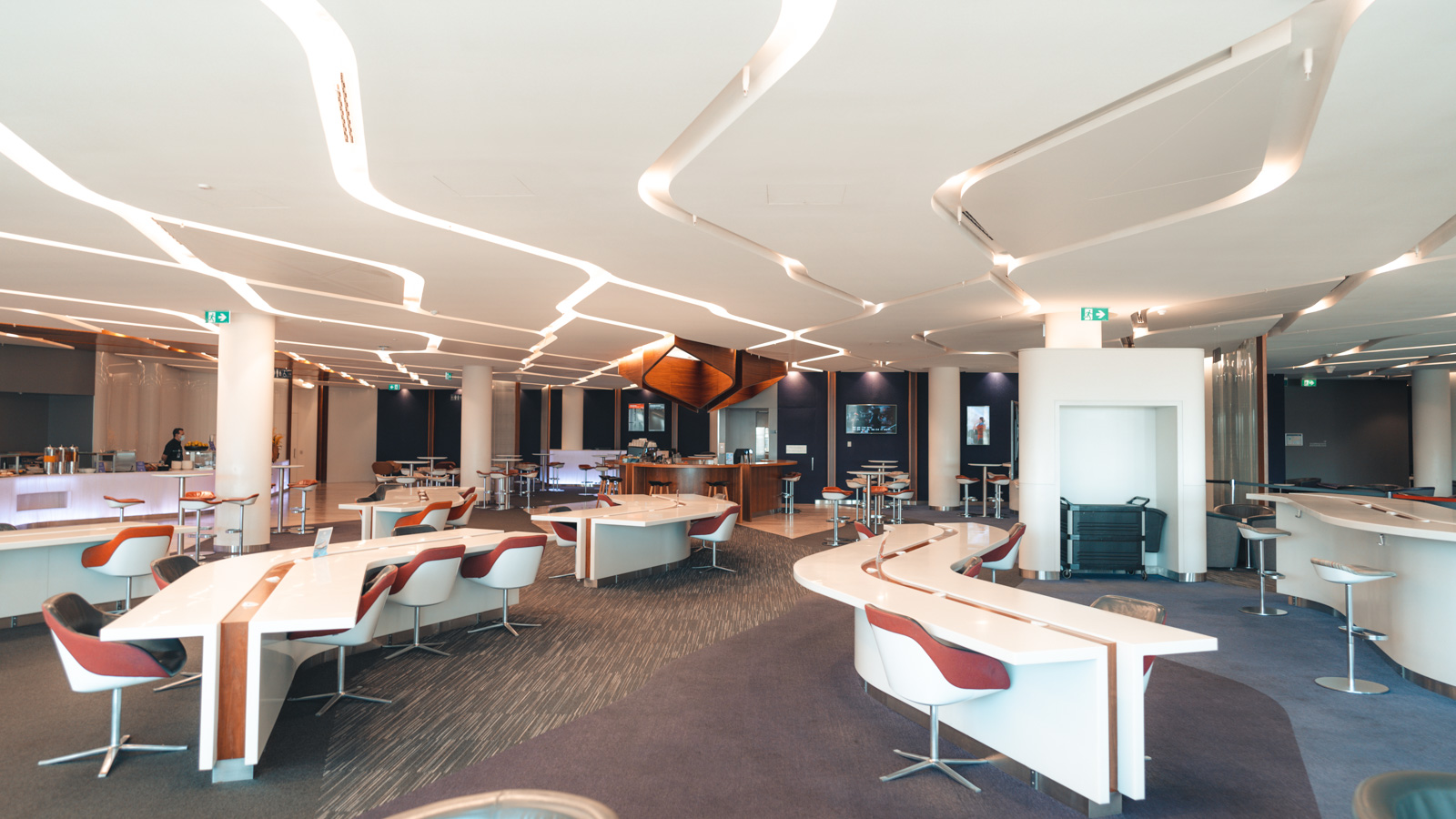 Extra benefits after completing Velocity Pilot Gold
If a traveller with Pilot Gold progresses to full Velocity Gold, they'll also gain access to a further suite of benefits:
A complimentary boost to either Hilton Honors Gold or IHG One Rewards Gold Elite status for one year.
An upgrade to Europcar Privilege Executive or Hertz Gold Plus Rewards Five Star status.
Guaranteed Economy Class Reward Seats for an annual family trip anywhere in Australia. That is, Virgin Australia will release seats not otherwise open for booking using Velocity Points.
Pause your Gold membership for six months when you're expecting a new addition to the family.
Given that it only takes 80 Status Credits (plus one Eligible Sector), it's a surprisingly easy goal to reach. With normal Status Credit earn rates, you could meet or exceed that target from:
A one-way flight in Business Class between Melbourne and Brisbane.
A return Business Class trip between Sydney and either Melbourne or Brisbane.
One return Economy Flex trip between Perth and either Sydney, Melbourne or Brisbane.
Two return Economy Choice trips between Brisbane and Melbourne.
Status Credits earned on the ground also count towards your goal, including those earned through Flybuys. You can also use Family Pooling to get there faster.
Summing up
The Virgin Australia Business Flyer program is a competitive offering against Qantas Business Rewards. While Business Flyer doesn't have many too many partners on the ground, it's promising a great core benefit to SMEs and sole traders looking to expand their business flying.
Virgin Australia CEO, Jayne Hrdlicka, hinted to Point Hacks that the airline would constantly look to innovate the program. Could we later see Business Flyer co-branded credit cards? Perhaps, but for now, businesses can still earn points on bill payments via PayRewards.
Earning bonus Velocity Points is an excellent perk, especially since the business can transfer those points to individual Velocity Frequent Flyer members. And if you take advantage of the two Pilot Gold memberships on offer, you could be locking in a full 12 months of Gold-grade benefits in no time.
Additional reporting by Chris Chamberlin.
Your guide to Virgin Australia Business Flyer
was last modified:
September 13th, 2023
by