You have a plethora of options to fly across The Atlantic. In this guide, I cover which airlines you can use your Qantas Points and Asia Miles to fly between the US and Europe.
I outline how much they cost in Business and First Class. There are also instructions on how to search and book these awards, plus my tips to get the best-value redemption.
Flying First Class between the US & Europe
Best First Class redemption
Emirates operates a fifth freedom route between the US and Europe from Milan to New York on an A380 (with First Class—including a shower!)
This redemption costs 102,600 Qantas Points one-way.
Runner-up First Class redemption
British Airways flies to many US airports from its hub in London. However, note that fuel surcharges departing London on any airline are high. Furthermore, the cash co-payment using points to fly British Airways (compared to other carriers) tends to be even higher.
Having said that, British Airways has the best award availability of any airline listed here. A one-way First Class flight between London and New York will cost you 87,000 Asia Miles or 89,800 Qantas Points.
Plus, you'll get access to the excellent Concorde Room lounges.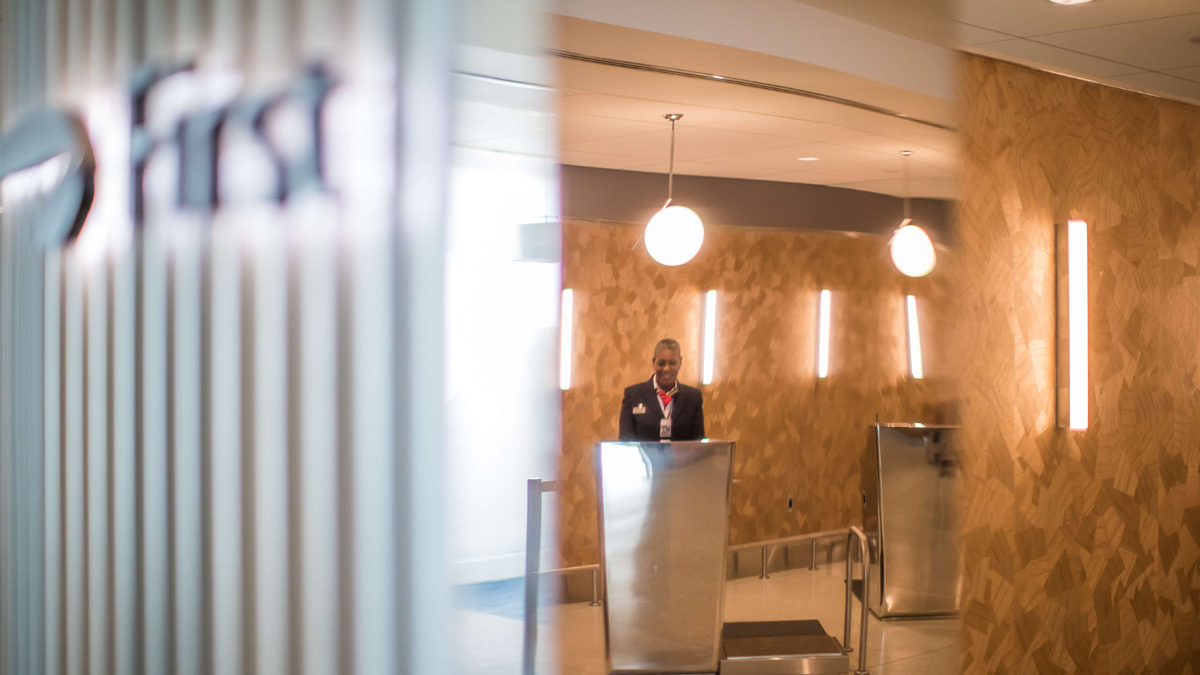 Worst First Class redemption
American Airlines also offers its dated First Class product between New York and London, but it's not worth the 85,500 Qantas Points, in my opinion.
Ad – Scroll down to continue reading.Minimum spend, terms & conditions apply.
Flying Business Class between the US & Europe
You've actually got a lot of solid Business Class products flying between the US and Europe.
If flying to/from an East Coast airport like New York, 61,000 Asia Miles is the amount is needed. If using Qantas Points, you're looking at 57,000-75,000 points. You can save Qantas Points by flying American Airlines or Emirates (rather than other partners).
Flights to and from the West Coast like Los Angeles jump up to the 75,000 Asia Miles and 82,000-90,000 Qantas Points mark.
Best Business Class redemption
Again, Emirates wins with the best option in Business Class. Its Milan – New York flight on the A380 offers lie-flat seats, direct aisle access and an onboard bar.
This flight will set you back 68,400 Qantas Points. I flew this route in mid-2019 and its been my favourite Business Class flight to date.
Runner-up Business Class redemptions
American Airlines has the most flights of any oneworld carrier between the US and Europe. They fly to places like London, Edinburgh, Manchester, Paris, Rome, Milan, Barcelona, Madrid, Dublin and Zurich.
If you land into London Heathrow on American Airlines, you can access their Arrivals Lounge. It offers hot showers and a full English breakfast.
AA's joint venture partner British Airways is upgrading its Business Class product. You're most likely to get this hugely-improved seat on 787-10 and A350-1000 flights to places like Atlanta, Austin, Boston, New York and Seattle.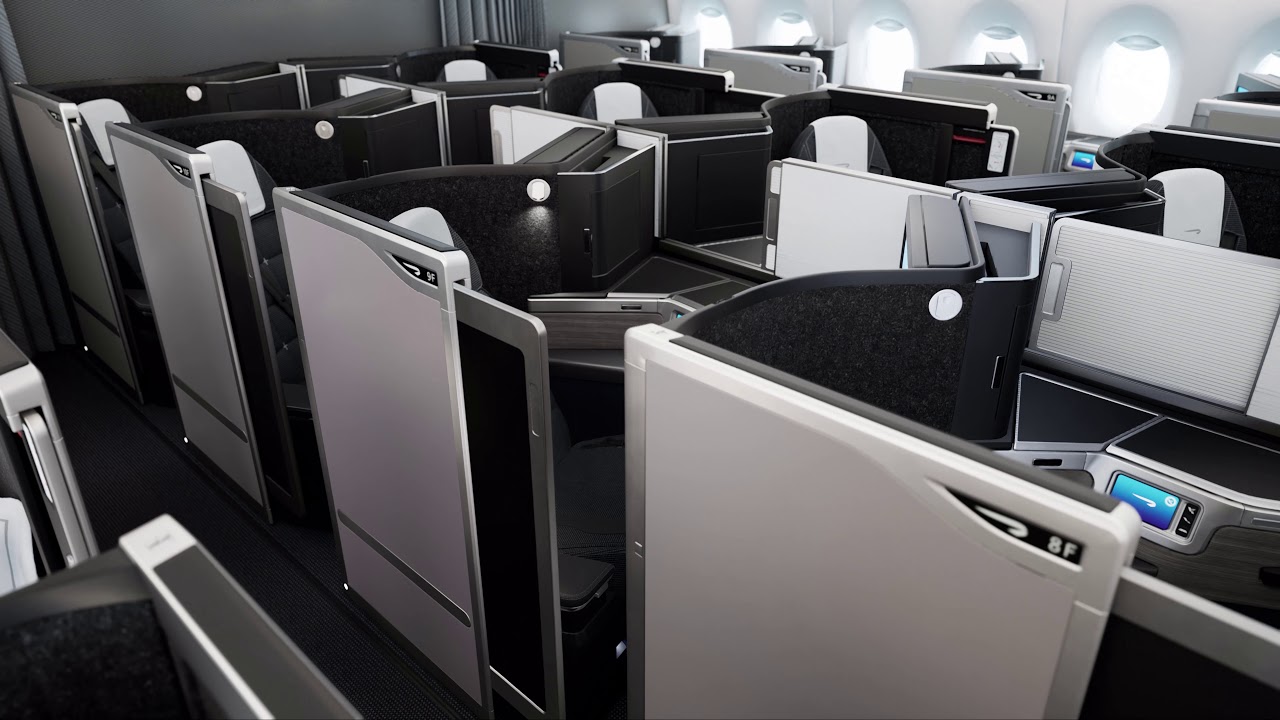 Spain's flag carrier Iberia flies between Madrid and Boston, Chicago, Los Angeles, Miami, New York, San Francisco and Washington DC. They don't have the best customer service but the seats are comfortable enough.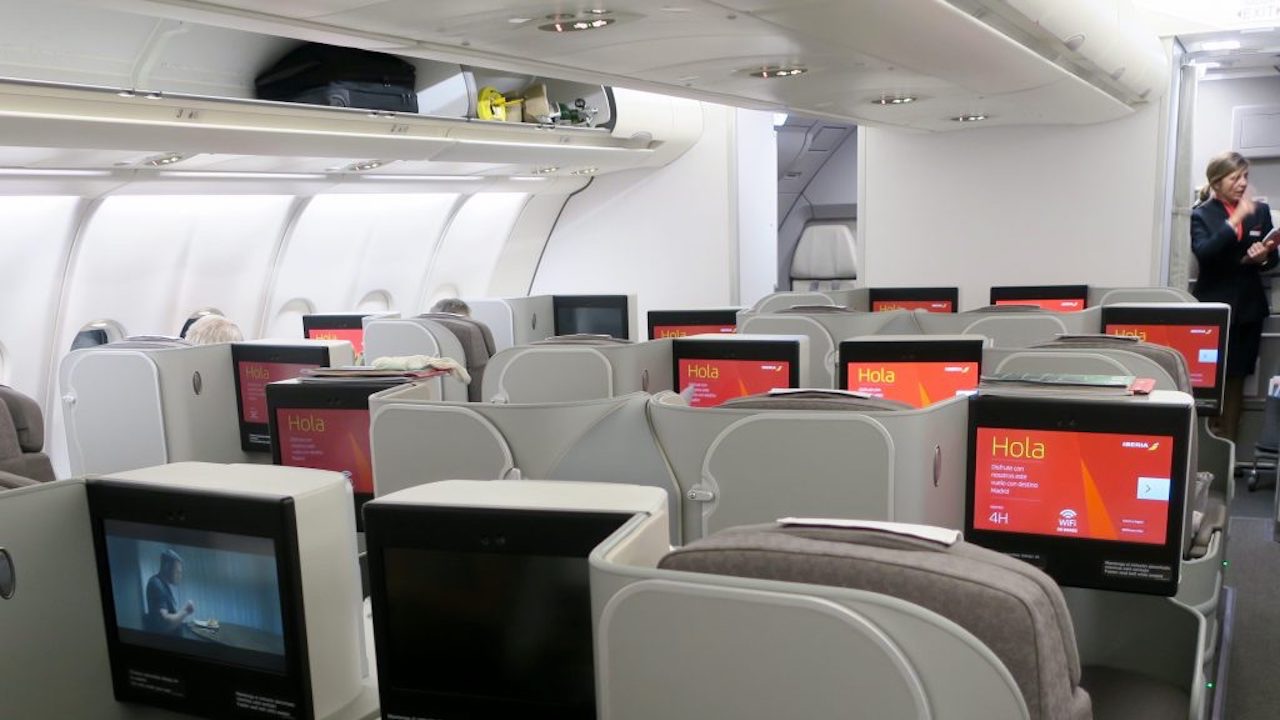 If you expand Europe to include Israel, then Israeli airline EL AL is a good option (only for Qantas Points). They fly from Tel Aviv to Boston, Chicago, Los Angeles, Miami, New York and San Francisco.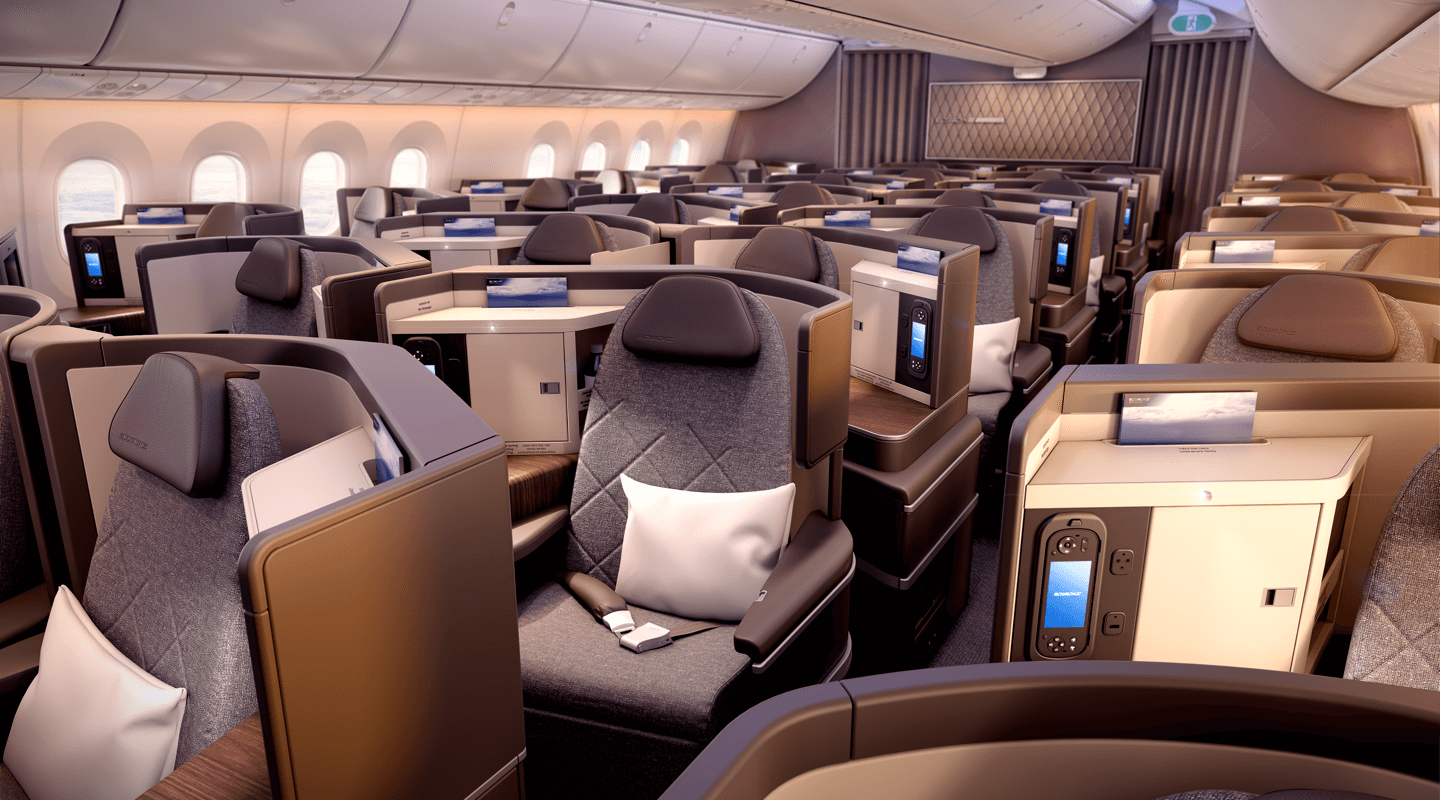 (Again, only with Qantas Points) you can fly Air France from Paris or KLM from Amsterdam. Both airlines have extensive networks throughout the US.
Finally, Finnair flies from its hub in Helsinki to Los Angeles and New York (year-round) and Chicago, Miami and San Francisco (seasonally).
Worst Business Class redemptions
Whilst Emirates' Milan – New York route is operated by an excellent A380, the Athens flight is not so lucky. Business Class on the 777 is set up in a 2-3-2 configuration with angled-flat seats.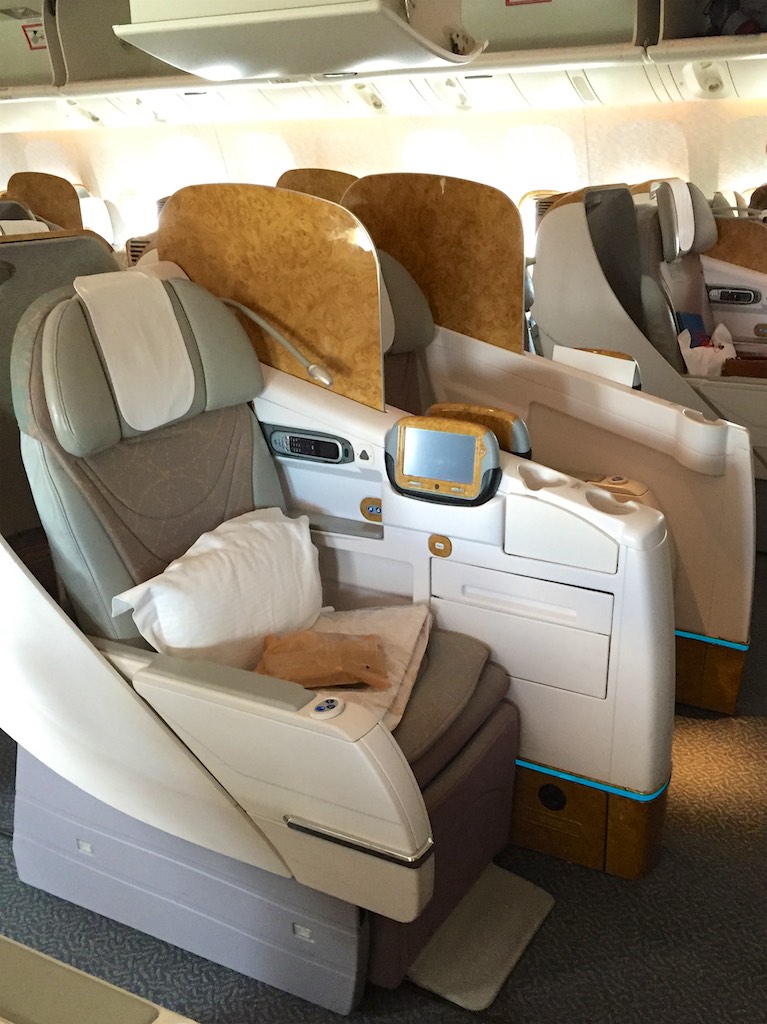 But the very worst Business Class product is British Airway's old generation Club World seat. There are eight (!) seats in a row and lack a premium feel.
How to search and book US – Europe flights with Qantas Points & Asia Miles
Search for award availability on the Qantas website (here are some alternative search engines)
Book online with Qantas or Asia Miles (you may need to phone Asia Miles to book an American Airlines flight)
Summing up
Flights between the the US and Europe can run between 6 (Boston to Shannon) and 11 hours (Los Angeles to Helsinki). That means that choosing the best-value redemption in Business or First Class using your Qantas Points or Asia Miles is essential.
The most luxurious way to travel in First or Business Class is with Emirates between New York and Milan.
However, for more award availability and routes, British Airways is a good choice. Just keep in mind the fuel surcharges will be higher. Flying American Airlines is a good way to keep your costs down.
That being said, flying with another partner like Iberia, Finnair or EL AL is still a solid option. It more depends on where in Europe and the US you're travelling; a nonstop flight may be what you're after.
Finally, flights with all oneworld carriers mentioned above (which excludes Emirates, Air France-KLM and EL AL) can be included in a round-the-world trip using Qantas Points or Asia Miles.
Supplementary images courtesy respective airlines.
This content contains affiliate links from which Point Hacks may earn commissions from transactions generated from new customers, bookings and general enquiries. Find out more here.
The best ways to use Qantas Points & Asia Miles to fly between the US & Europe
was last modified:
November 30th, 2021
by