This week, I received a question from a reader that was facing a common conundrum:
I'm trying to book a one-way flight from Split to Sydney, but the Qantas site doesn't allow me to enter Split as the departure city.
The issue
If Qantas Frequent Flyer can't accept payment in the local currency of the origin city/country—in this case, Croatia—then you can't search for an award departing from there. This includes (but is not limited to):
Africa: all countries except South Africa
Asia: Cambodia, Laos, Nepal, Sri Lanka, Vietnam (often errors out) and most of Central Asia
Europe: most of The Balkans as well as Cyprus and Malta (even though they use the Euro)
Middle East: most countries except the United Arab Emirates
Pacific Islands: Cook Islands and Tahiti (often errors out)
South America: Colombia, Ecuador, Peru and Uruguay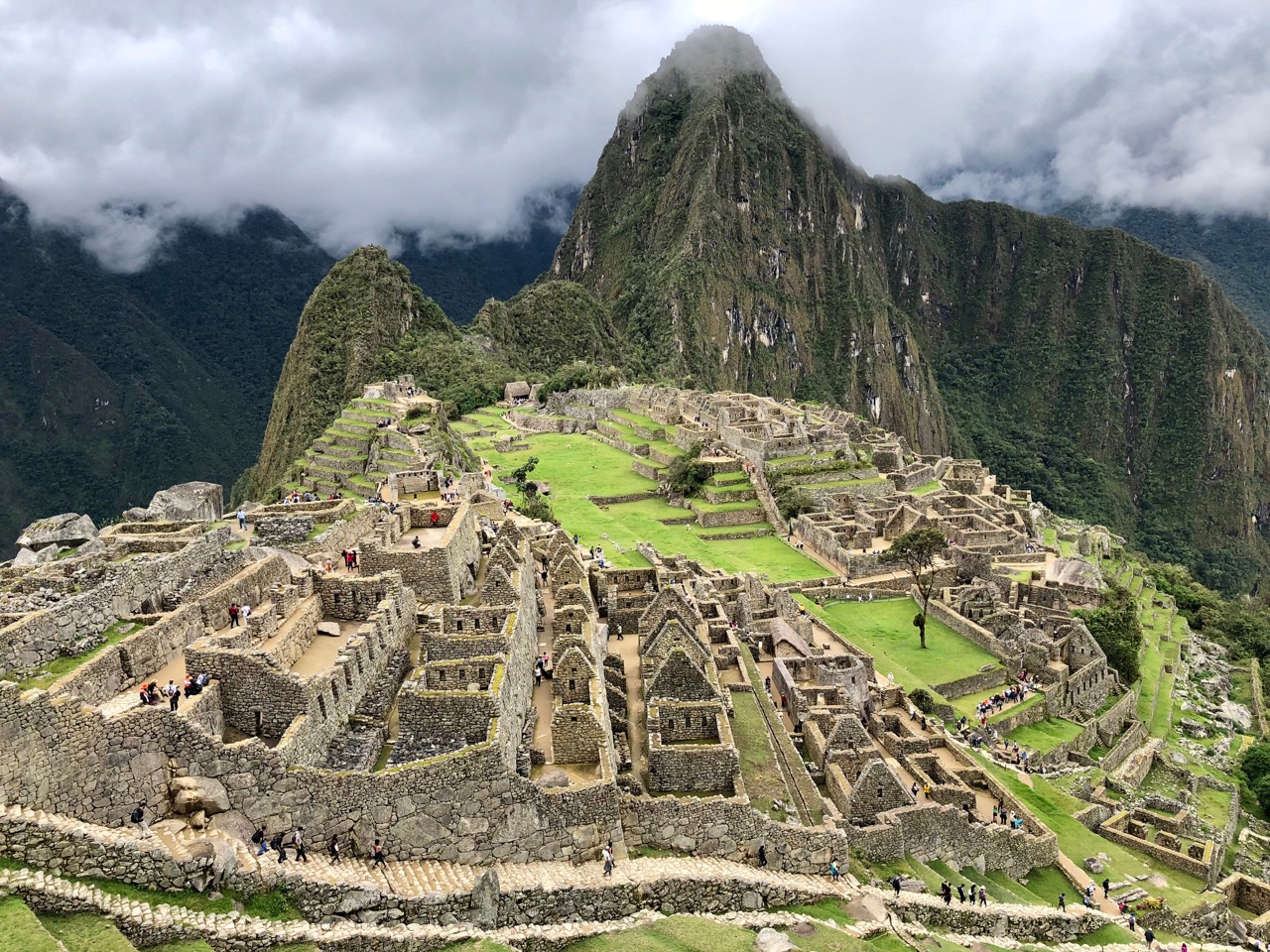 Ad – Scroll down to continue reading.Minimum spend, terms & conditions apply.
The workaround
1. Search for a return trip
Even if you're looking for a one-way redemption, perform a search from a country that does accept payments for a return trip. Use the regular (not multi-city) search tool and select Use points and Return.
For example, one-way searches from Doha are not permitted because Qantas can't accept payment in Qatari riyals. However, you can search for a return trip from Australia to Doha and just ignore availability on the flight over there.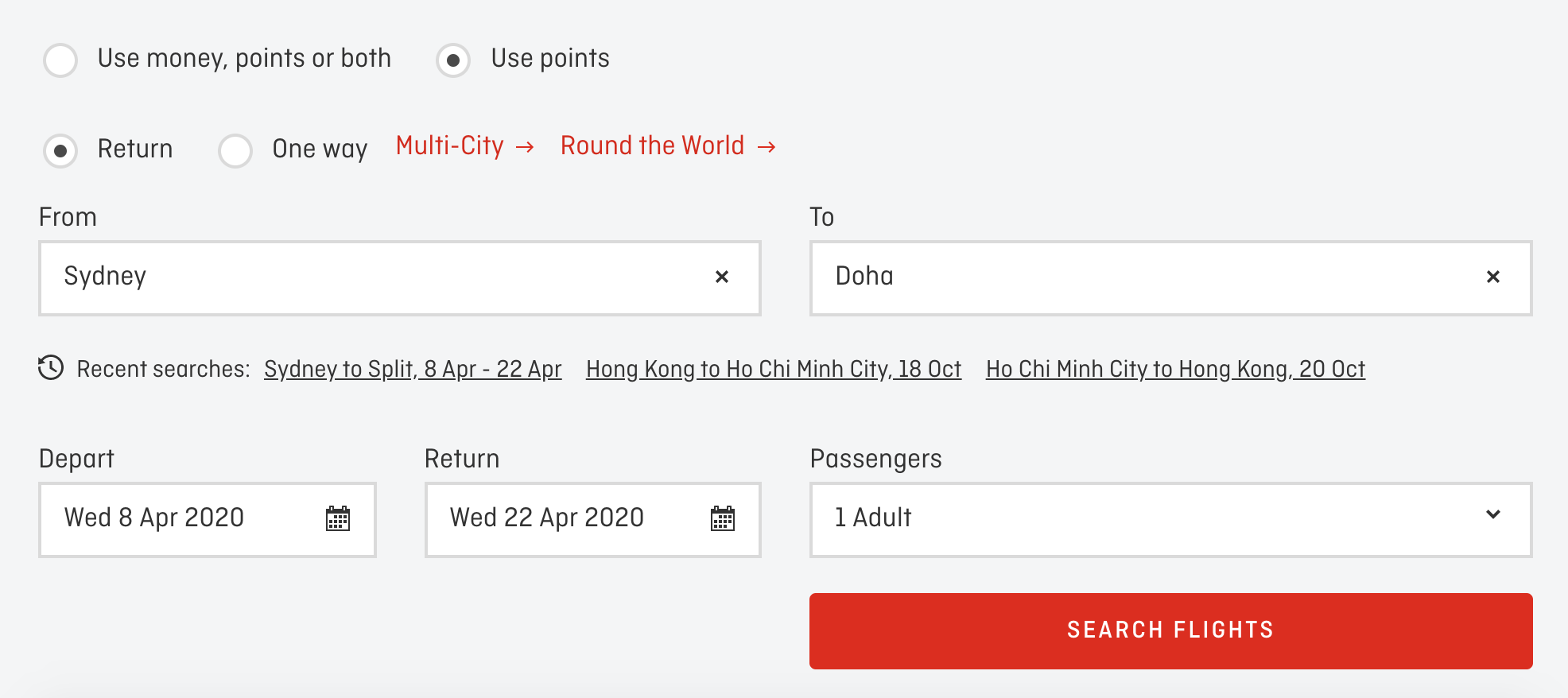 This way you'll get an idea of availability on the return leg but you still won't be able to book that one-way trip from Doha (see Step 3).
2. Use another program's search tool
If you are looking for availability on a oneworld airline, use the British Airways Executive Club website. (You'll need to sign up for a free account first).
Another option is the American Airlines AAdvantage website (no account needed).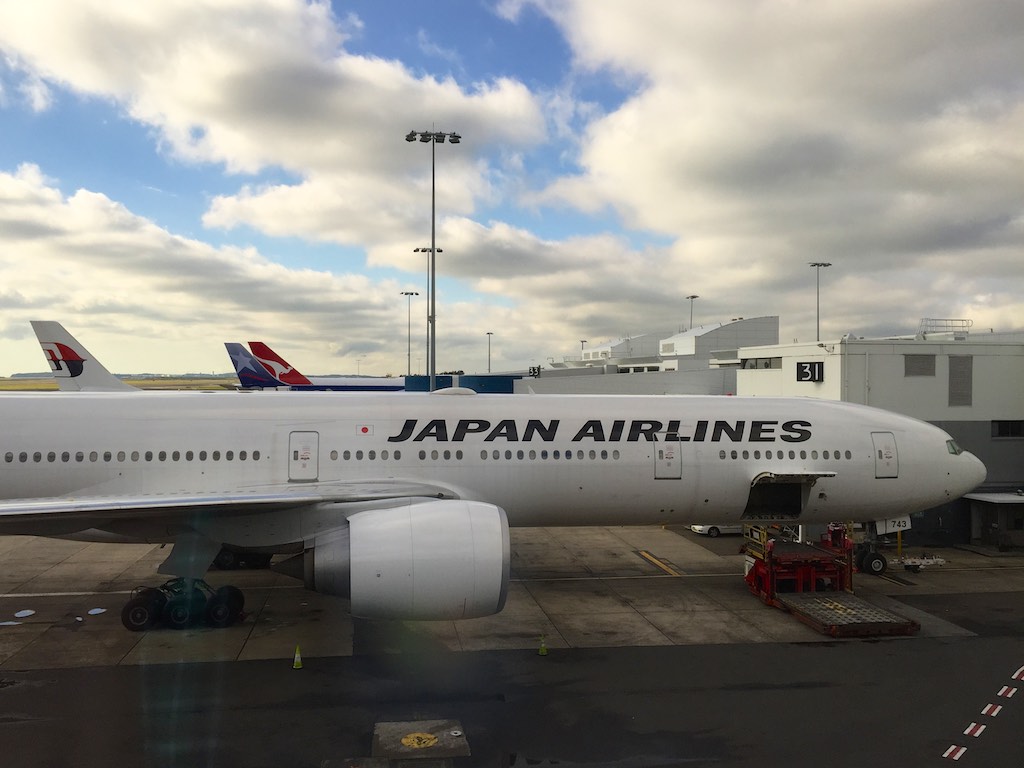 When looking for Emirates availability, you could use the Emirates Skywards website.
3. Phone Qantas to book
If you can't complete your booking online—which will probably be your case if you are reading this guide—you'll need to phone Qantas.
Politely request that phone agent waive the $40 (domestic or Trans-Tasman flight) or $70 (international) phone booking fee given you weren't able to book online.
Summing up
Question: How do I search for availability from a city that doesn't appear in Qantas searches?
Answer: Firstly, if it fits with your travel plans, book a return trip from a country that does appear (e.g. Australia).
If not, to get an idea of availability, you can use this same return search method. You could also use an alternative website like British Airways, American Airlines or Emirates, depending on the airline you want to fly.
Finally, you will probably need to phone Qantas to book. Remember to request that they waive the phone booking fee given you haven't done anything wrong in not being able to book the flight online.
---
Do you have a travel-related question?
Search the Point Hacks website using the search bar at the top of any post (desktop) or the search icon in the top right-hand corner (mobile)
You can post your question in the Questions & Answers section of our website and someone from the Point Hacks community, whether another reader or one of our team members, will hopefully be able to help you out
How do I search from a city that doesn't appear on the Qantas website?
was last modified:
May 15th, 2022
by