For the past couple of years, American Airlines has been revamping their Business and First Class lounges across most of its major hubs, now named Flagship Lounges, with a separate dining area for First Class passengers. As of February 2020, the new lounges are open in:
Chicago O'Hare
Dallas/Fort Worth
Los Angeles
Miami
New York JFK
A new lounge in Philadelphia is currently under construction. I am not aware of any plans to construct Flagship Lounges in the airline's other hubs of Charlotte, London Heathrow, New York La Guardia, Phoenix or Washington Reagan. You can check the progress here.
I gained access to this lounge prior to my red-eye flight to Santiago, Chile in American Airlines 777-200 Business Class in late December 2017.
Lounge Details & Location
The lounge is open from 4:30am to 10:30pm, seven days a week.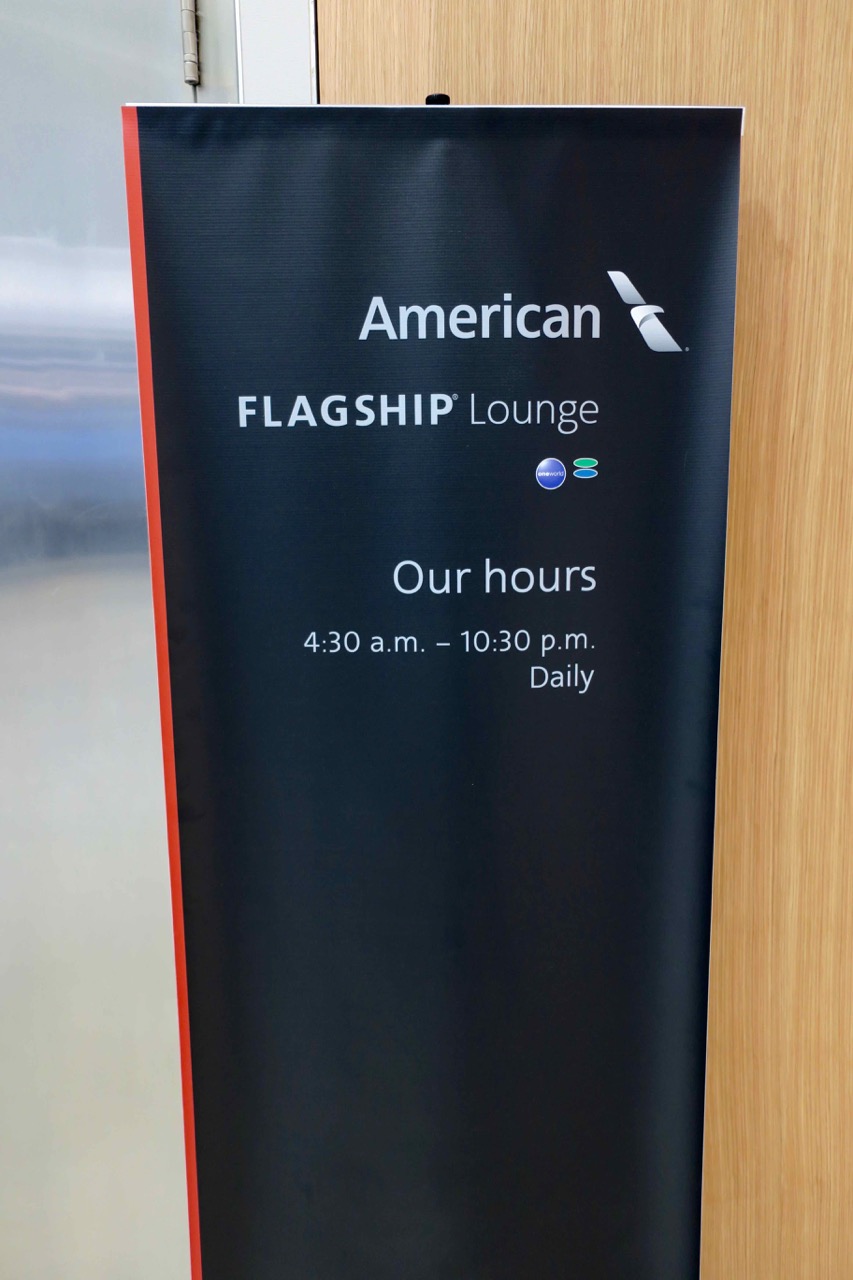 It is located near Gate D30 in the centre of Terminal D, which houses the majority of American Airlines' flights. It is a really long terminal, so factor that into your walking time between gates or take the Skytrain to save time.
The lounge opened in November 2017 and, as such, has a modern look.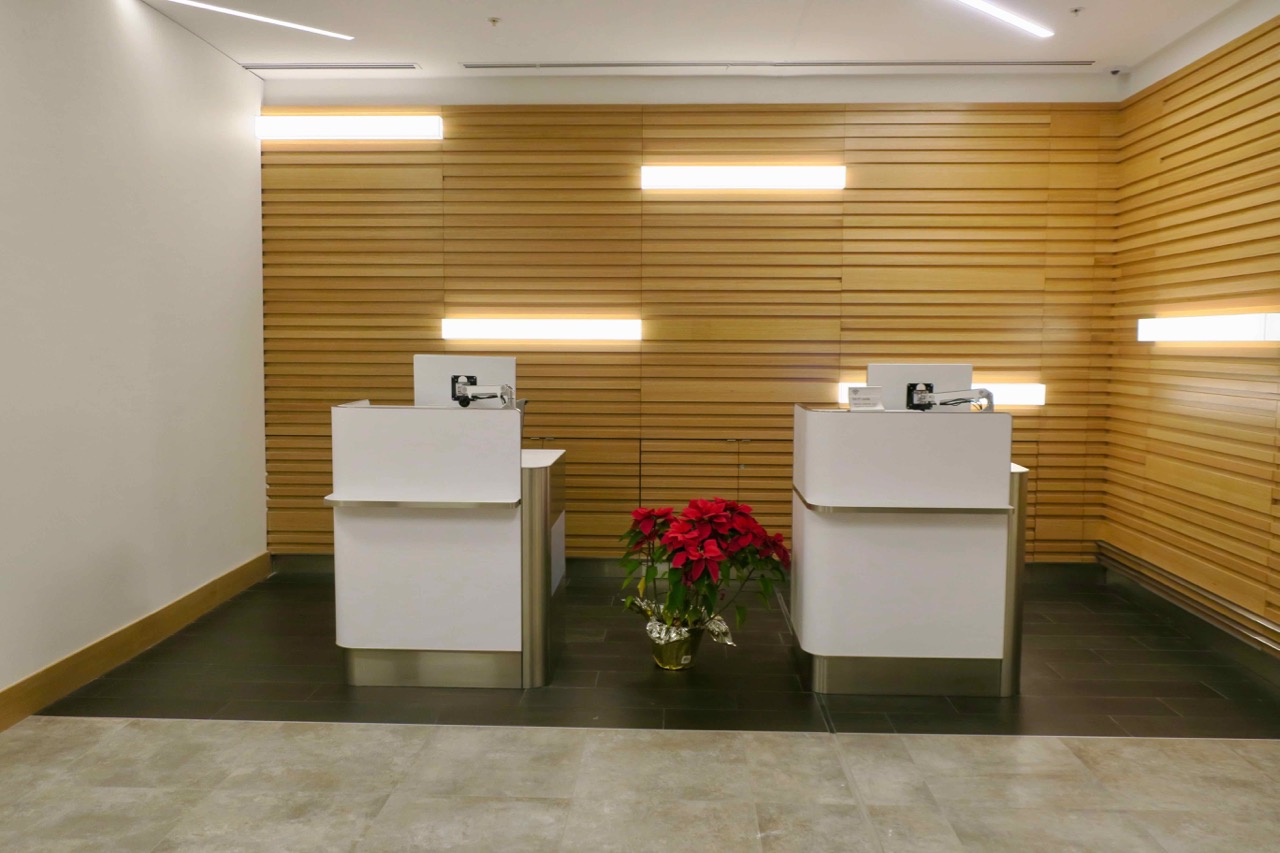 Lounge Seating
The lounge is large and has a huge variety of seating options. It was about 25% full during our Saturday evening visit.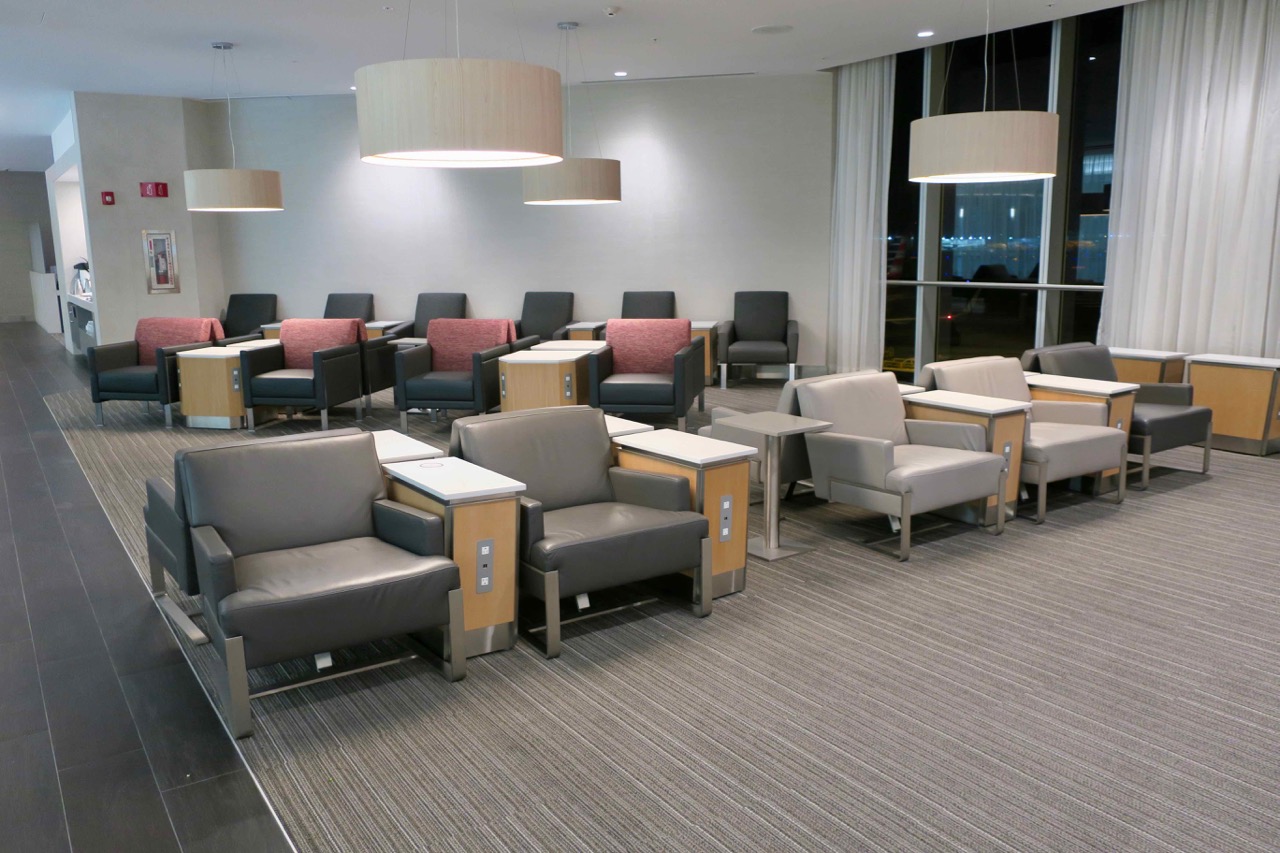 There is a quiet area with privacy pods similar to the ones in Singapore Airlines' SilverKris lounges. A friendly employee explained to us it was a quiet area but a more permanent sign would have sufficed.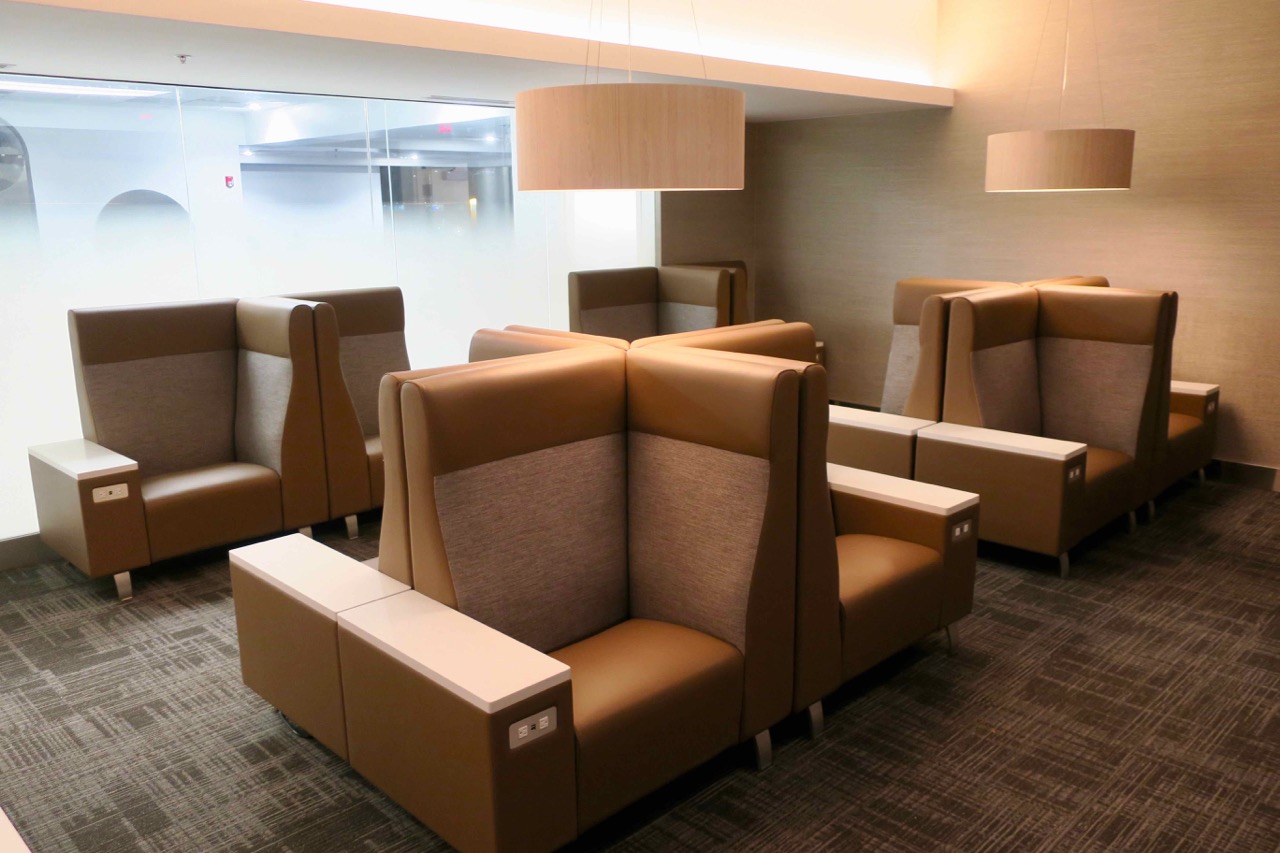 There are also six sleeping chairs across three rooms.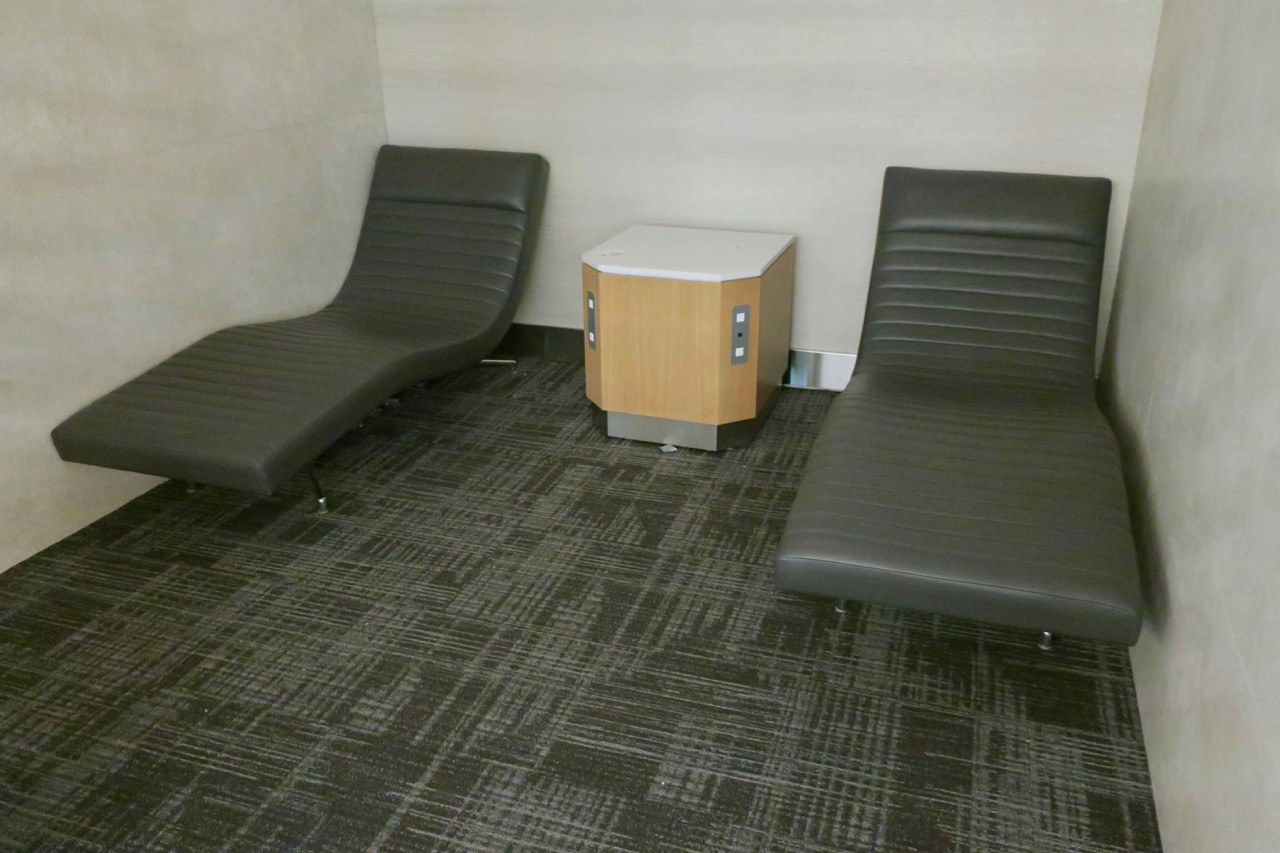 Not pictured is a modern TV/movie room with seating for about 20 people.
There are dining tables in the noisier buffet area.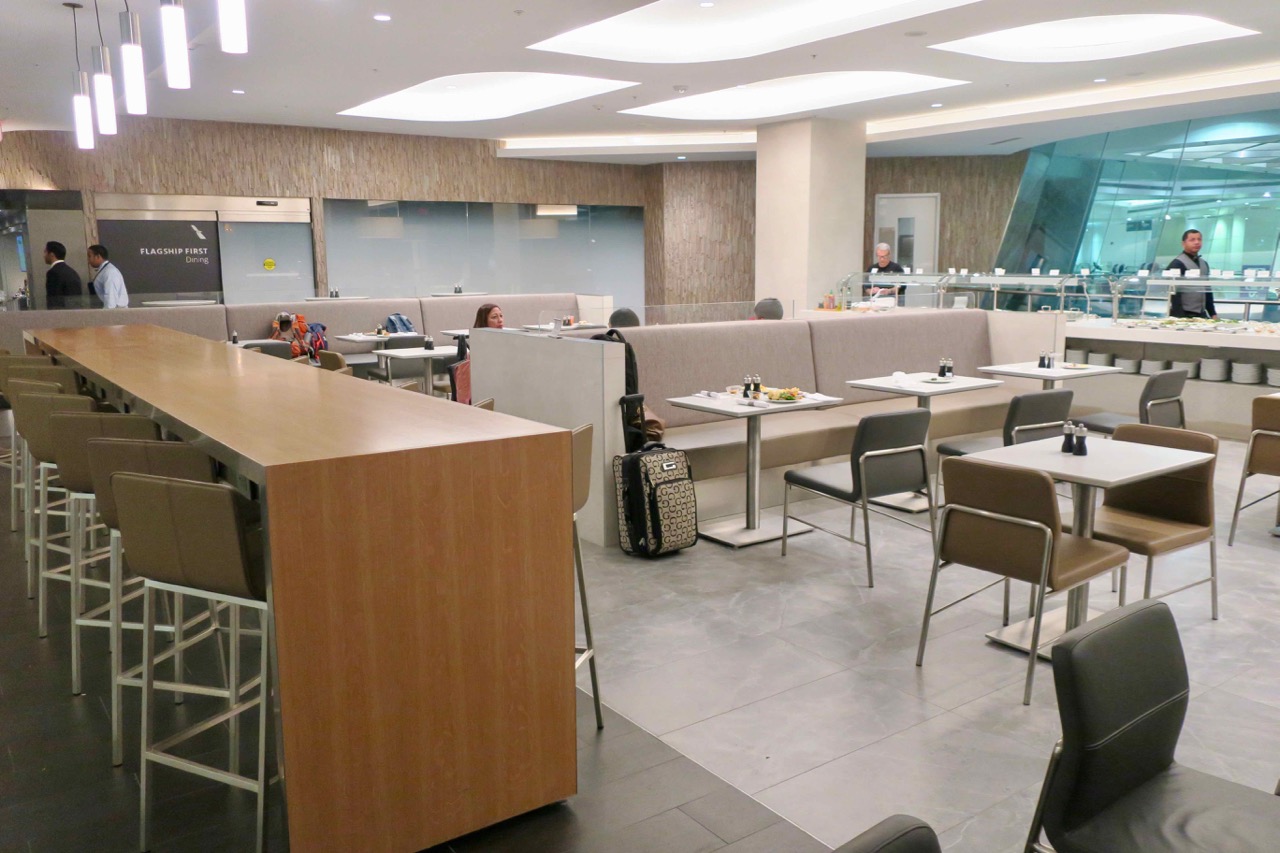 Food & Drink
There is a great range of hot food, salads, cold meats and cheese on offer.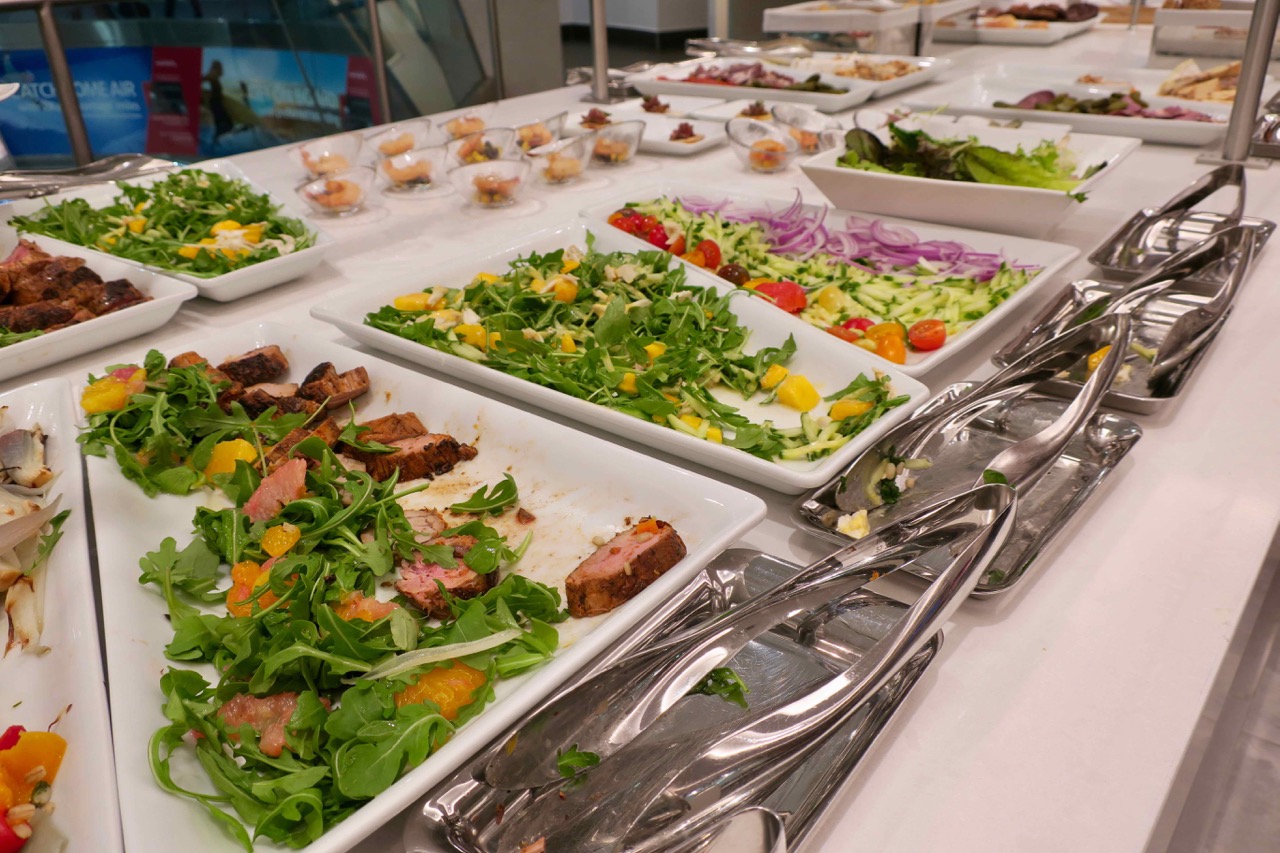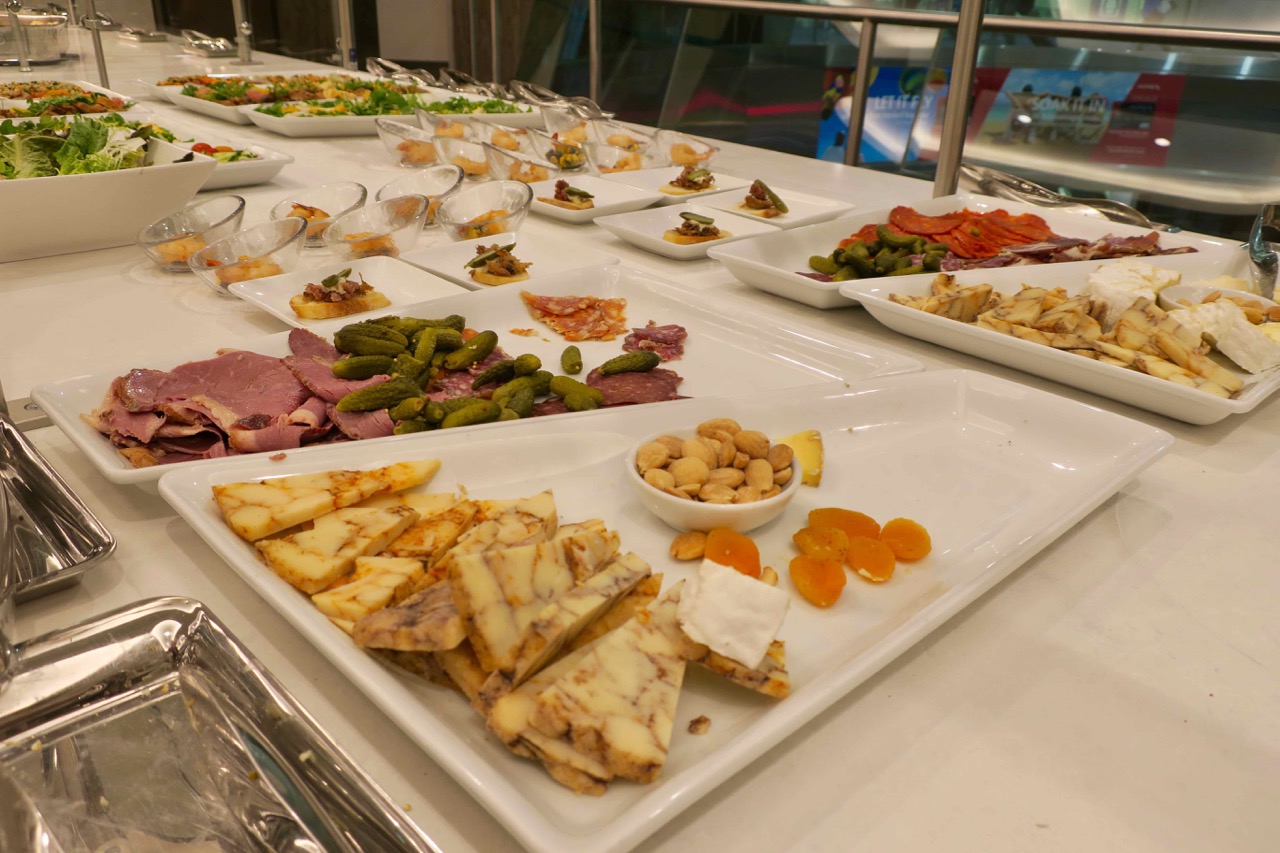 A lounge attendant can make you made-to-order arepas (from Venezuela and Colombia), which I found fresh and delicious.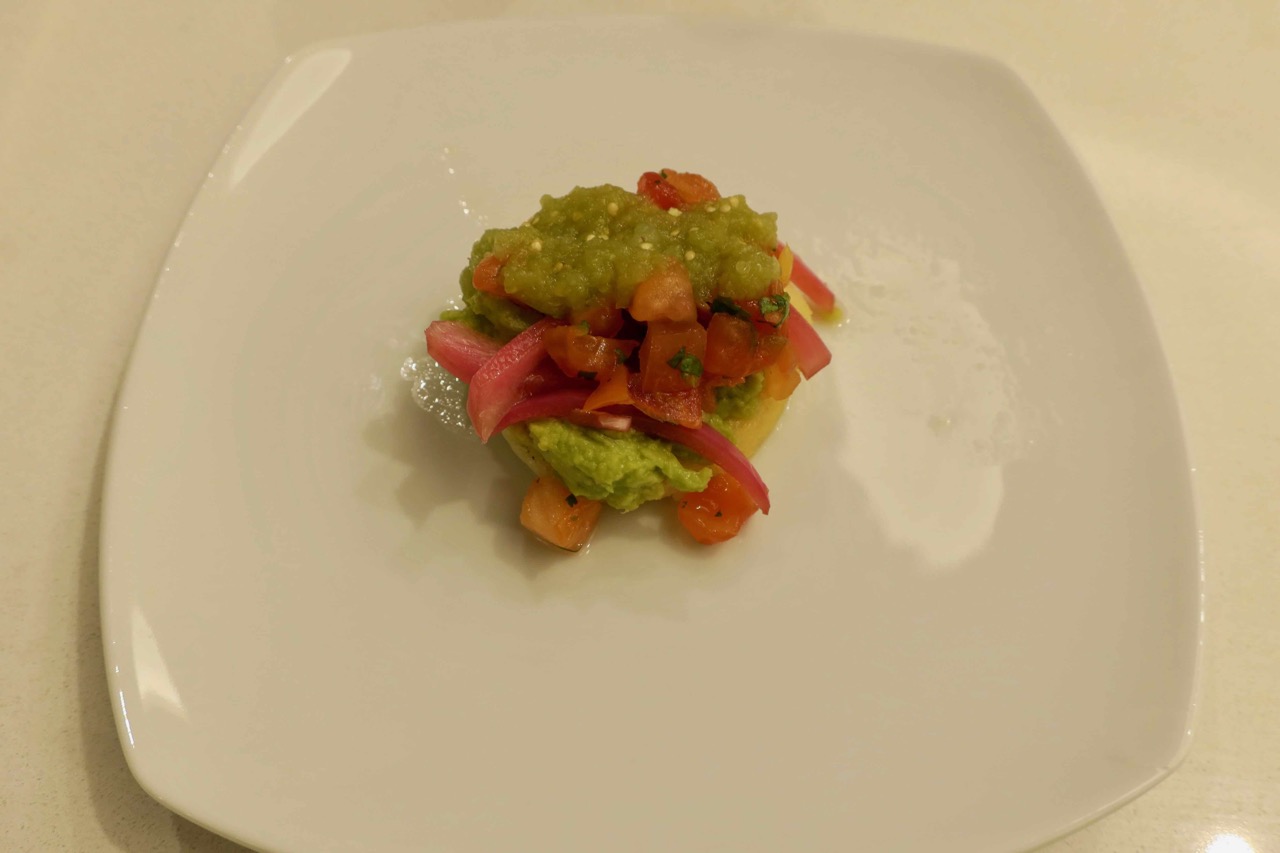 The bar is self-service with brands like Grey Goose vodka.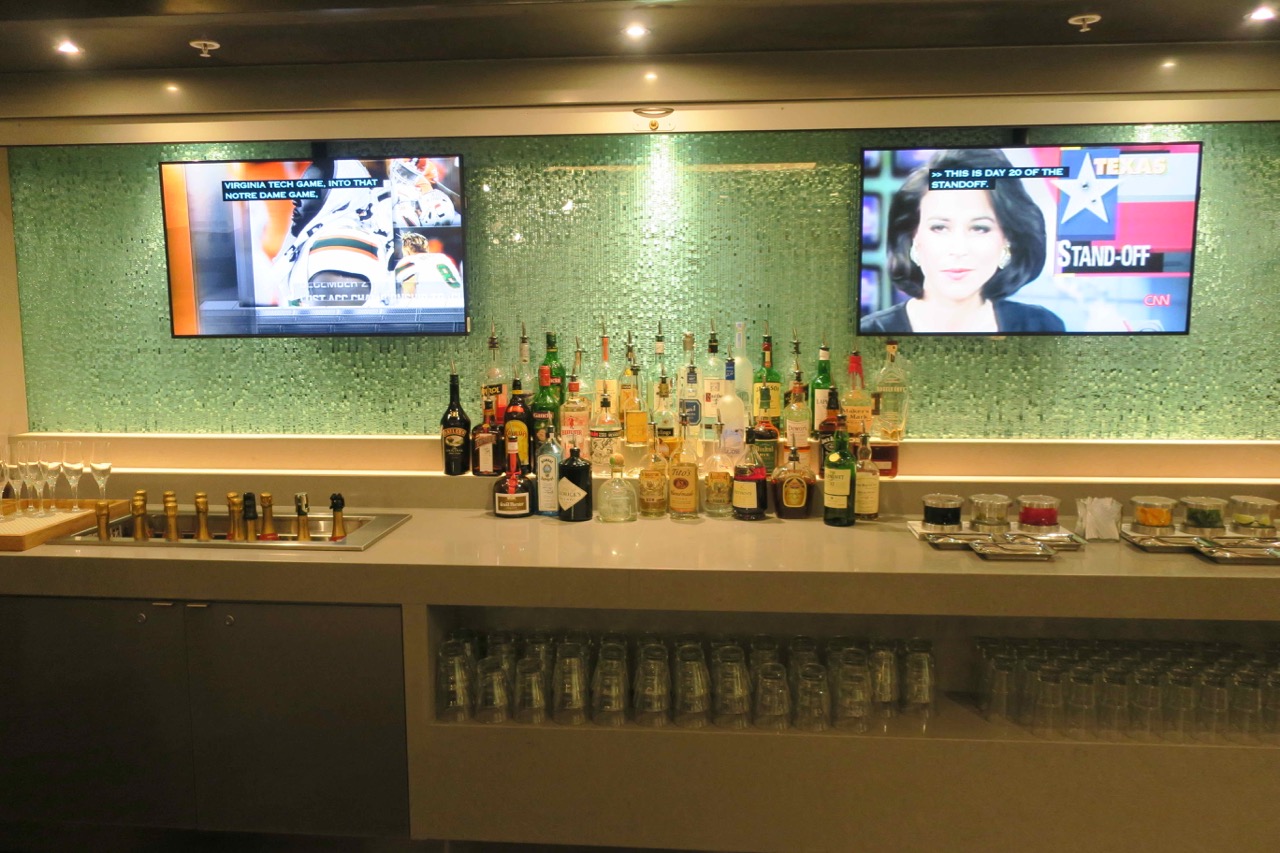 There are also two dessert and coffee stations on opposite sides of the lounge as well as a barista machine in the buffet area.
If you are flying First Class, you'll gain access to the closed-off Flagship First Dining area.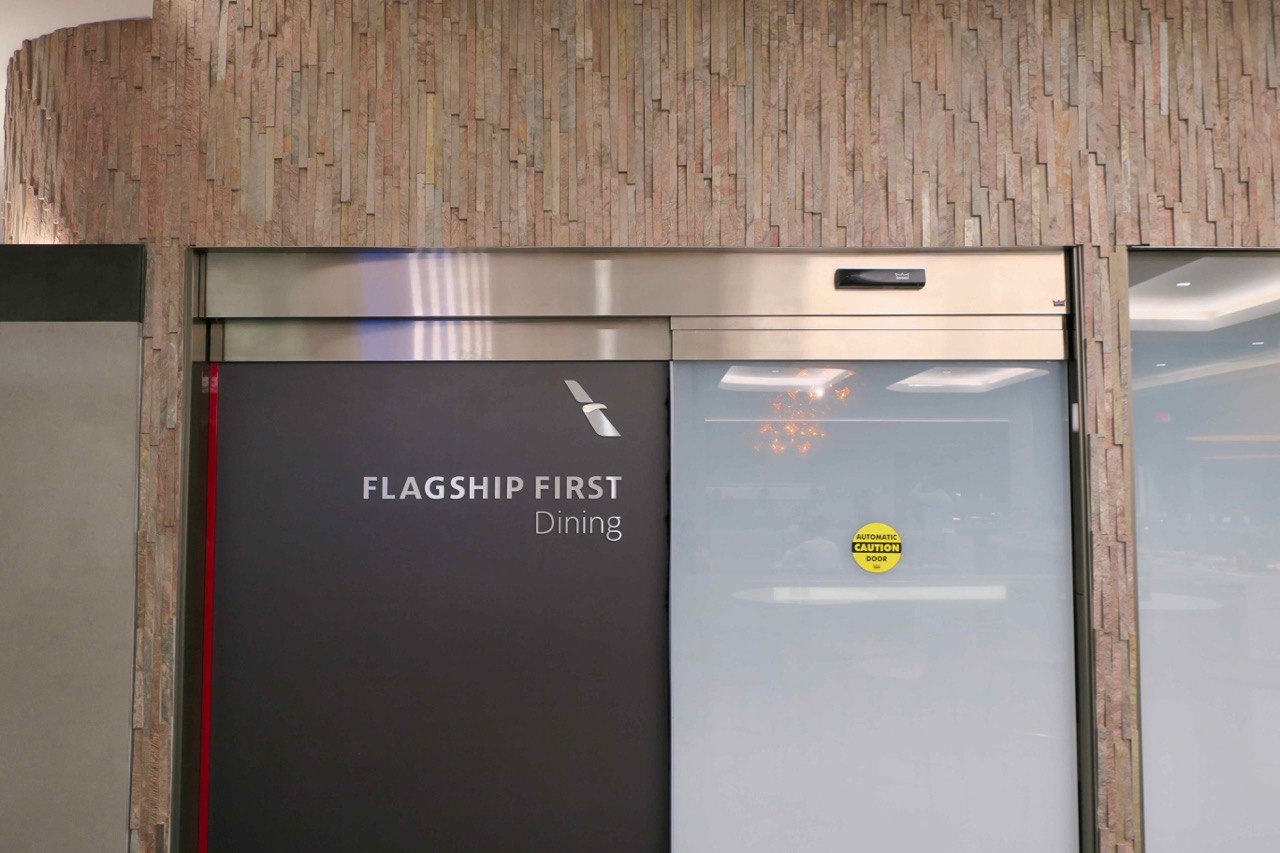 Whilst I did not get to visit this section in Miami, I did on a subsequent Cathay Pacific First Class departure from New York JFK, pictured below.
The space is much more exclusive than the rest of the lounge and, as other blog reports concur, during my visit, there were minimal other passengers dining at the same time.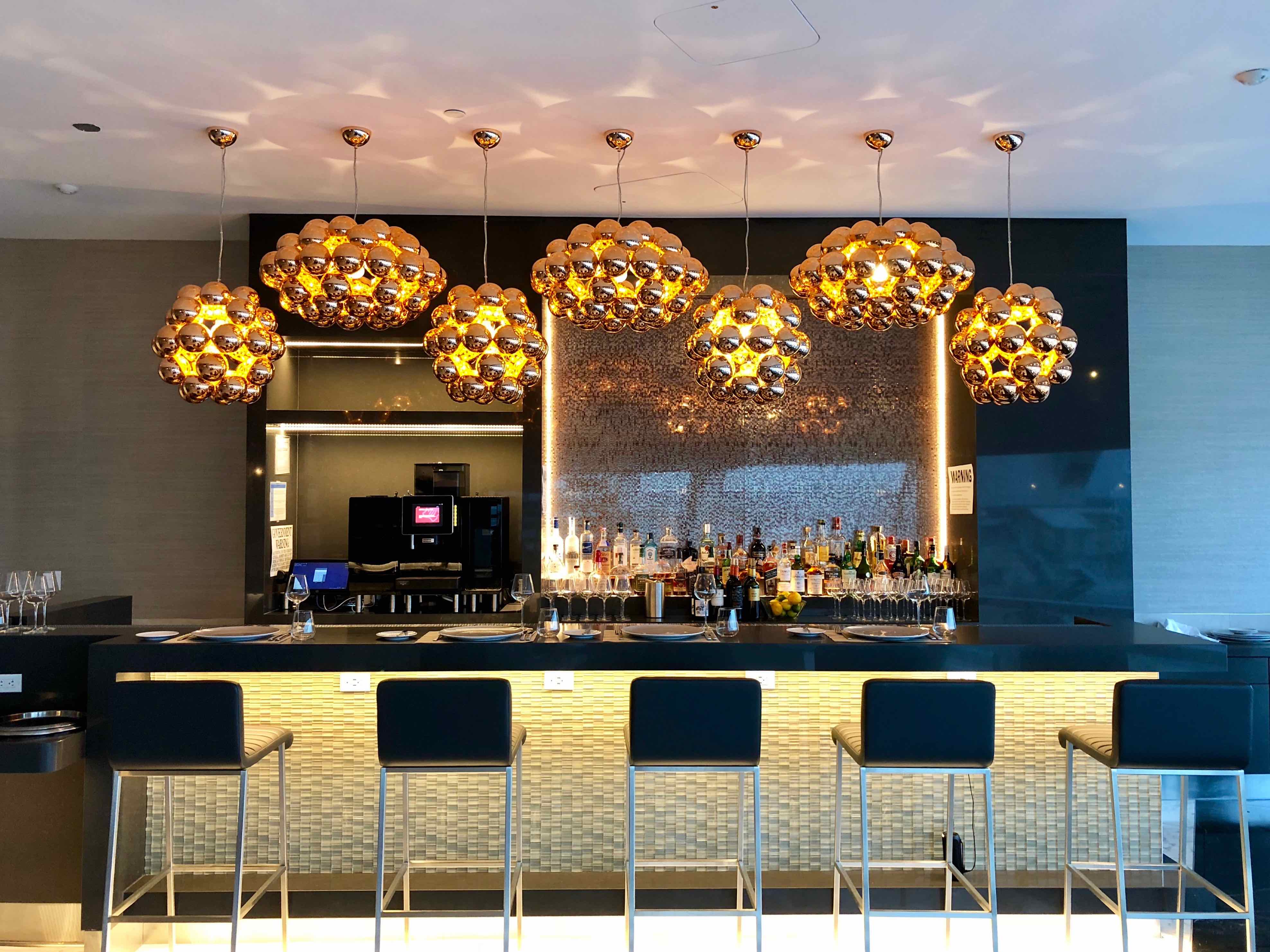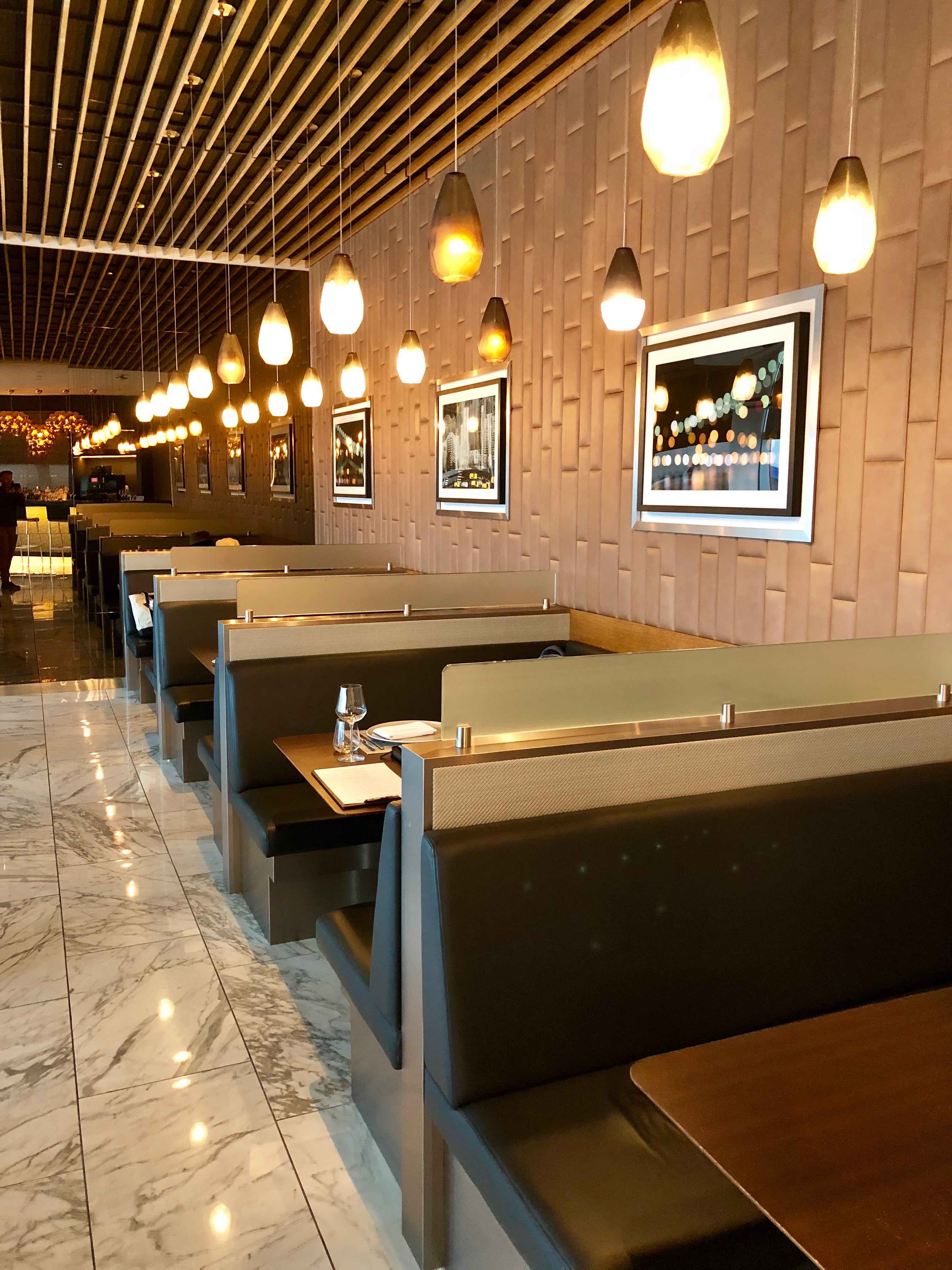 There is an à la carte menu from which you order food and drinks. As everything is prepared fresh, it is best to leave an hour or so for the full dining experience.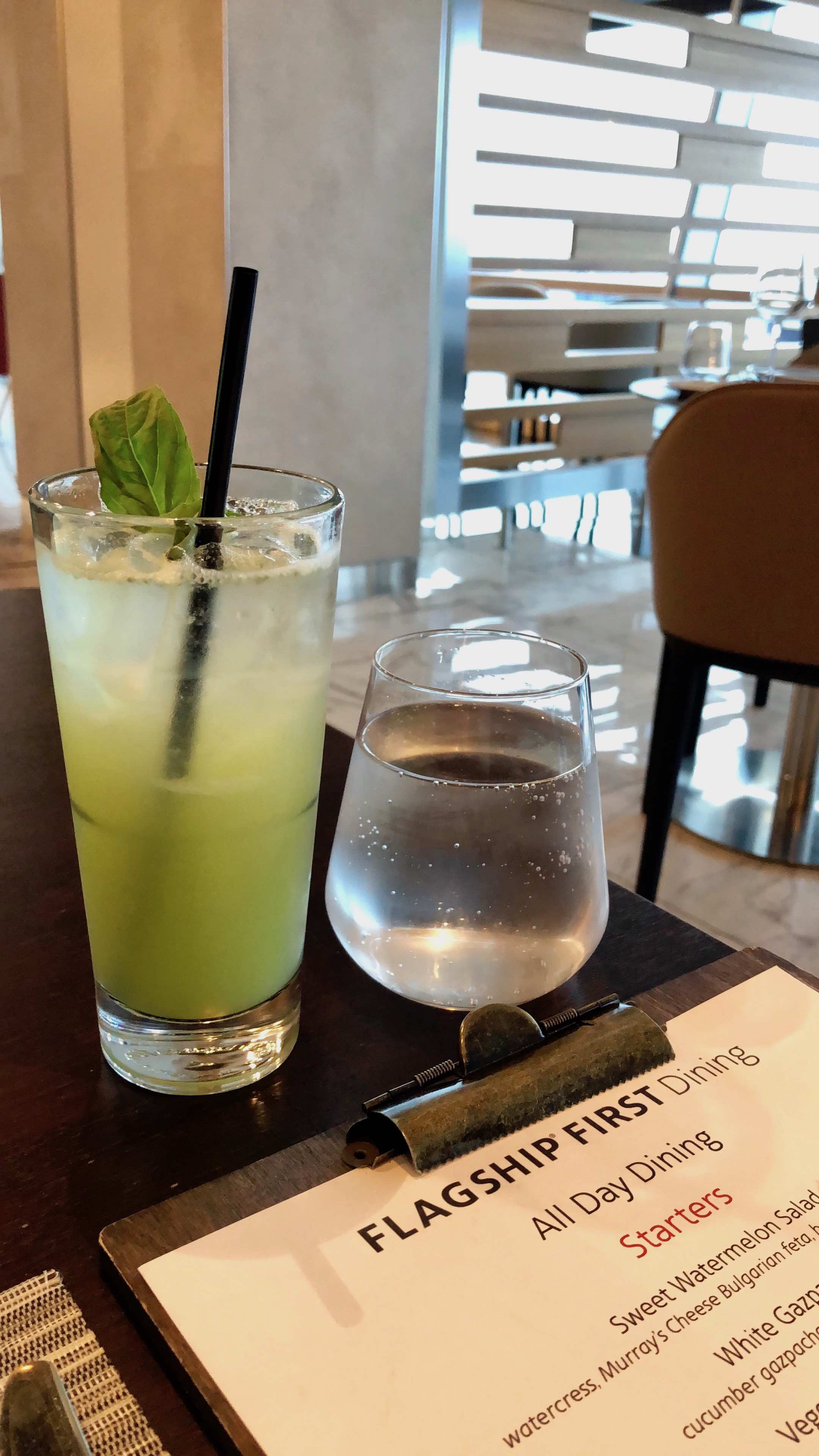 I can safely say that my meal was one of the top three of my life!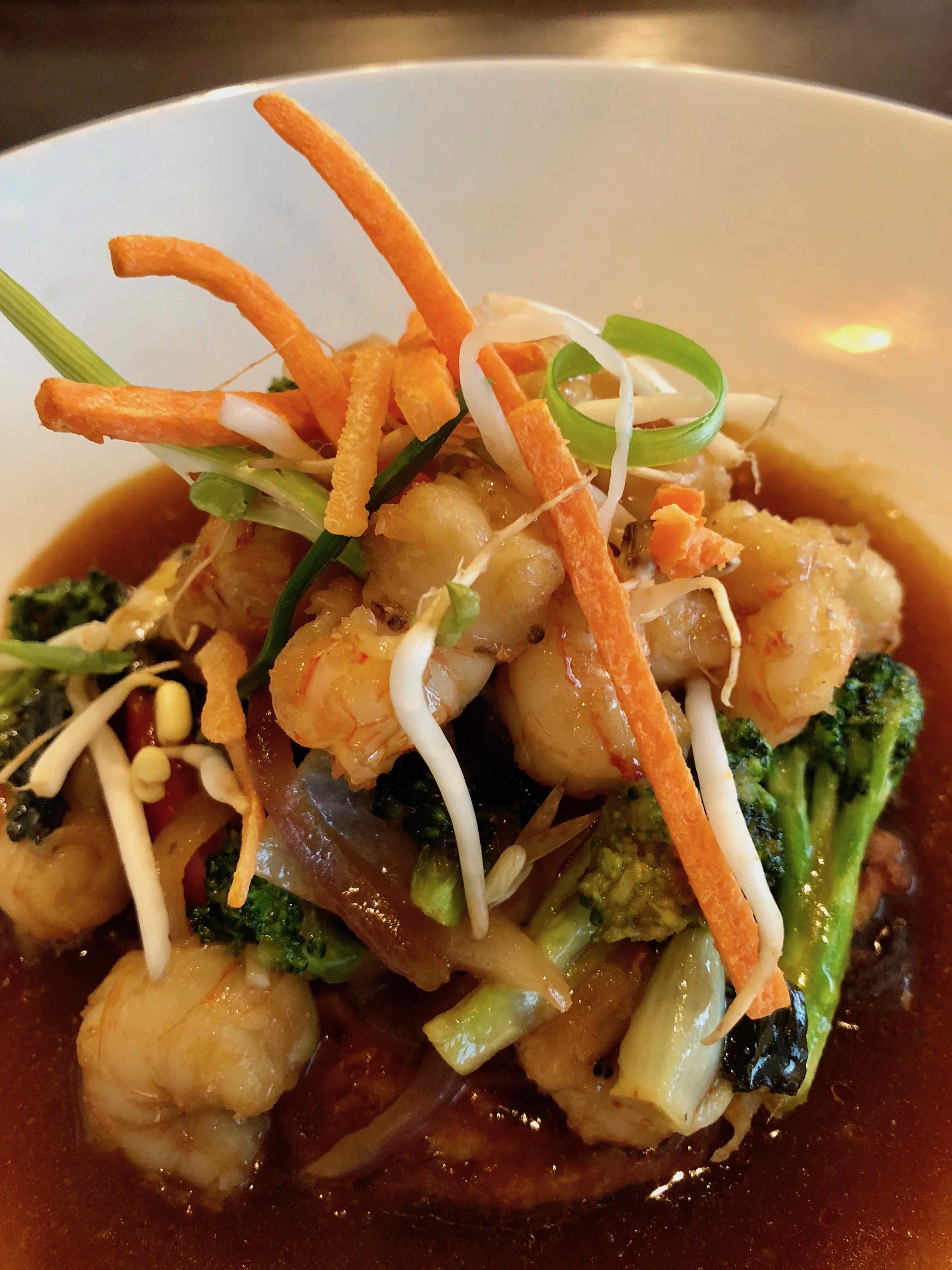 Amenities
The wifi speeds we experienced during our visit clocked around 200 Mbps, which is ultrafast.
There are six shower suites, with only have of them free during our visit, so make sure to book in if you are tight on time. I found showers to be perfectly adequate with great hot water but weak pressure.
Customer service
As usual with American Airlines, it is hit-and-miss.
During our visit, it was hard to find a smile amongst the employees. The ones in the dining area enjoyed standing around chatting amongst themselves and were slow to clear plates off tables that they had been on for over 20 minutes.
Lounge Access Options
By class of travel: departing in international Business or First Class on American Airlines or a oneworld partner like British Airways to Central or South America, Mexico City or Europe (plus one guest)
By AAdvantage status: Executive Platinum, Platinum Pro and Platinum (plus one guest) and ConciergeKey members (plus two guests) departing on or connecting to a qualifying international flight in any cabin
By alliance frequent flyer status: oneworld Sapphire and Emerald members (plus one guest), including Qantas Gold and above, departing on or connecting to any American Airlines or oneworld partner flight, including domestic American Airlines flights
Full access details are on the AA website.
Our take
This lounge is a welcome departure from the general substandard Admirals Clubs that are found in the US—actually that extends to most US airlines' lounges.
This lounge is worth a visit for an hour or two before your flight.
As the majority of AA flights to Europe and Latin America leave from Miami in the evening, it may be wise to enjoy an arepa and fill up on some fresh food in the lounge so that you can maximise your sleep onboard your flight.
Other related reviews
American Airlines Flagship Lounge Miami overview
was last modified:
May 15th, 2022
by