Singapore Airlines offers a considerable range of Business Class seats across its fleet, including aboard the Airbus A350s. These days, you're always guaranteed a fully-flat bed. But what that bed looks like can vary from flight to flight.
Choosing my chariot strategically, I opt for the direct Brisbane-Singapore flight with Singapore Airlines' best Airbus A350 Business Class seat. That's SQ246, the overnight service: exactly where you'd want the most comfortable bed.
With Singapore always a popular destination for Australians, and as pre-flight testing requirements are now eased, here's what it's like to fly to The Lion City with its home carrier.
Check-in, lounge and boarding
Arriving at Brisbane Airport, I waltz straight up to Singapore Airlines' Business Class check-in counters. With no queue in the premium lane, I'm assisted straight away. My bag is promptly tagged through to Singapore, and my boarding pass is in-hand.
It's printed with the words 'Express Path'. Prior to the pandemic, this marking granted access to a dedicated security screening lane on departure. But for the time being, this facility remains unavailable. It's likely to return later this year, a spokesperson for the airport tells Point Hacks.
As passenger numbers through our International Terminal at Brisbane Airport grow, we are able to look at a staged return to the full range of services travellers enjoyed pre-COVID.

We know express services used for our business travellers are appreciated and we are looking to returning those around the September school holidays.

– Brisbane Airport spokesperson, 28 June 2022
Without the Express Path this time, it takes about 20 minutes to clear the departure formalities on a quiet day, with just one security lane open. But from there, it's straight to the lounge.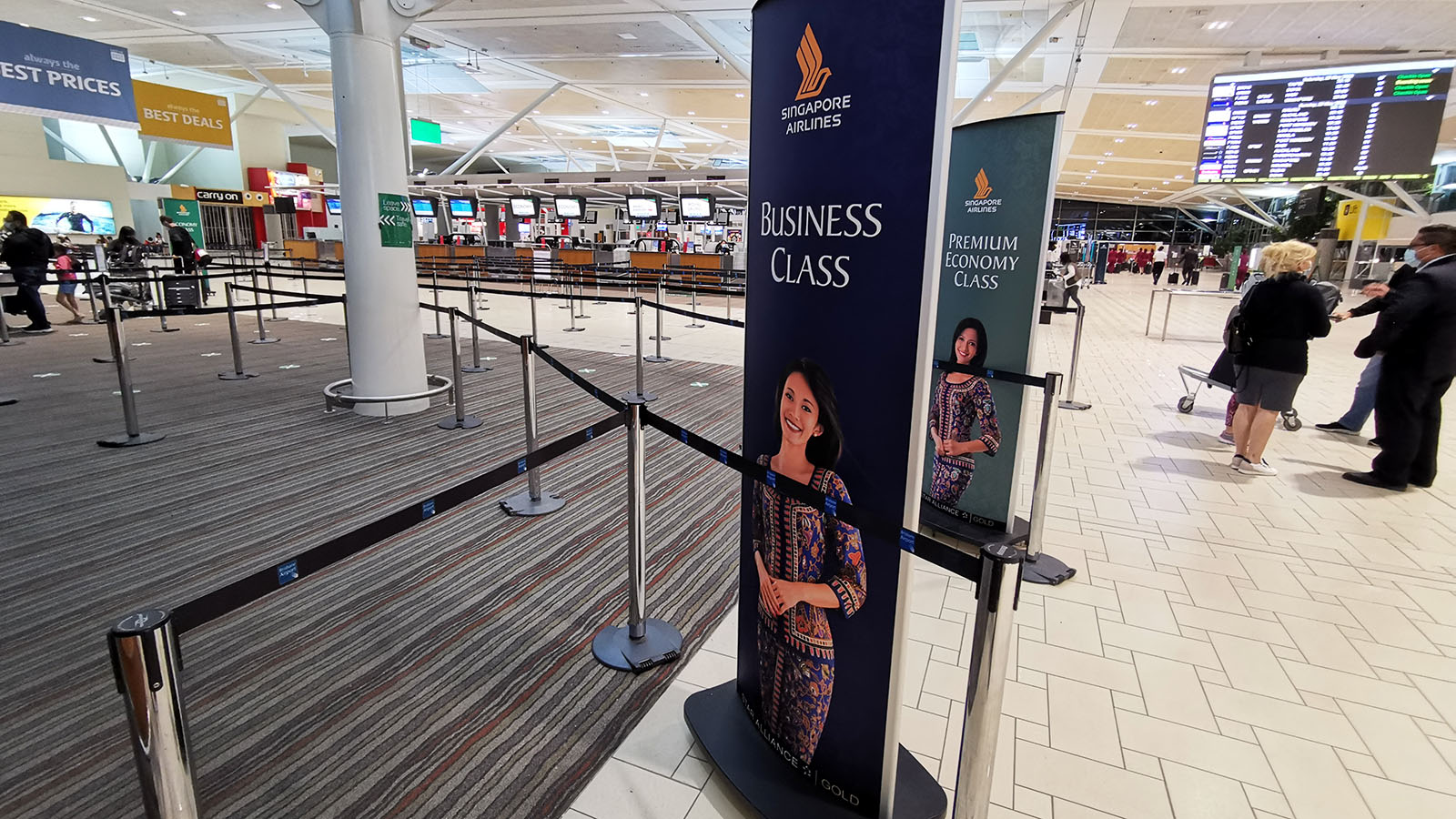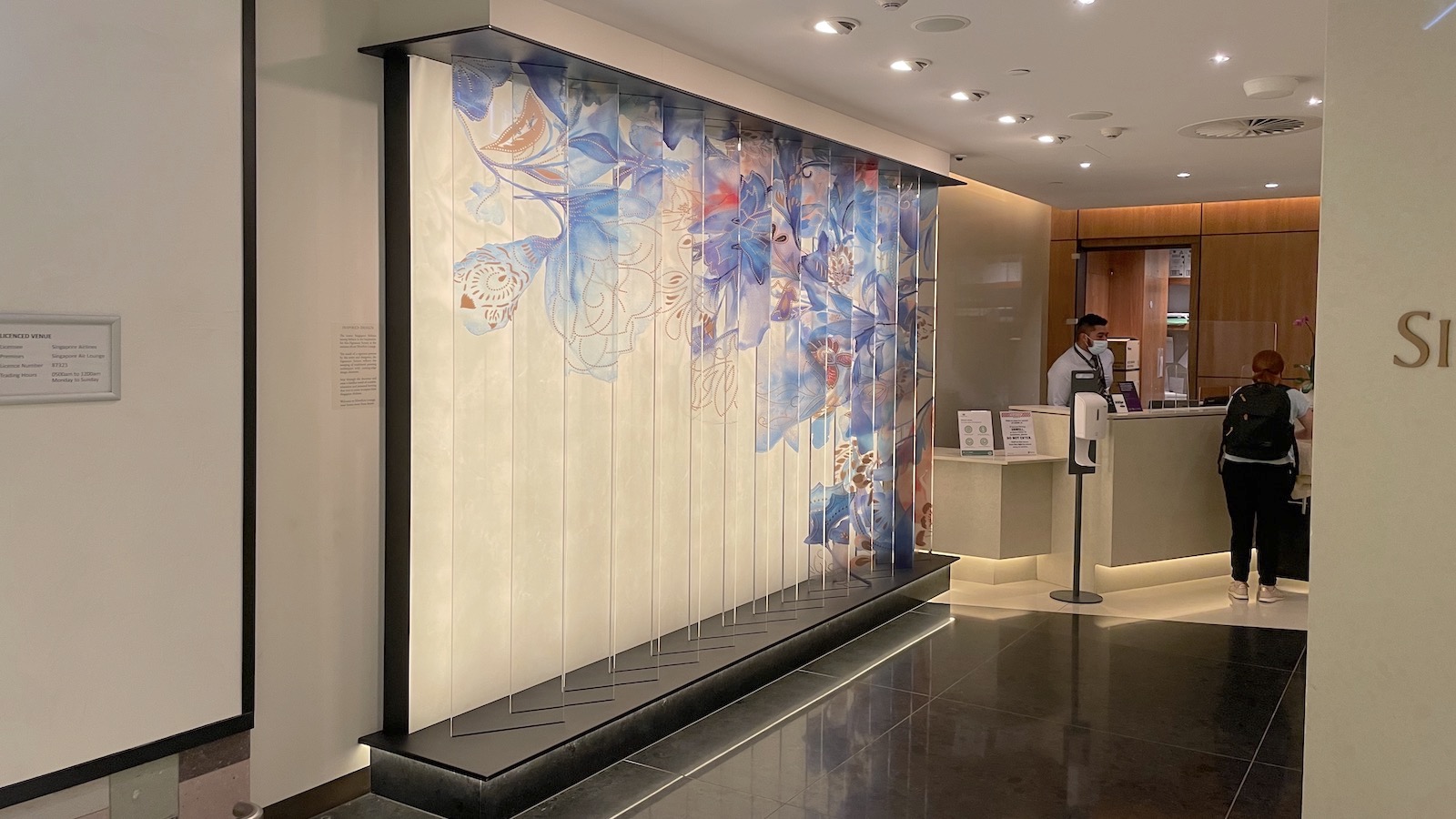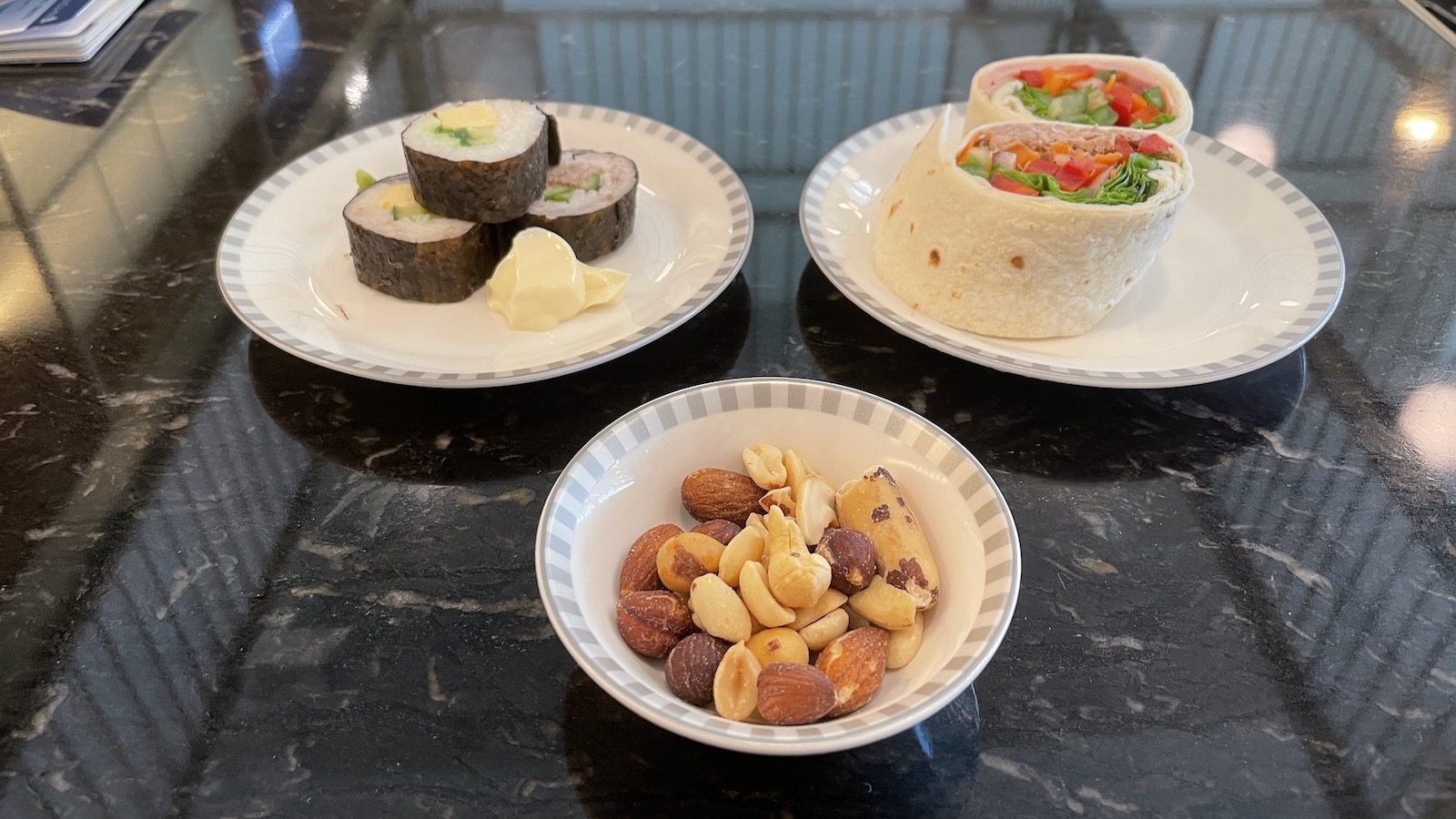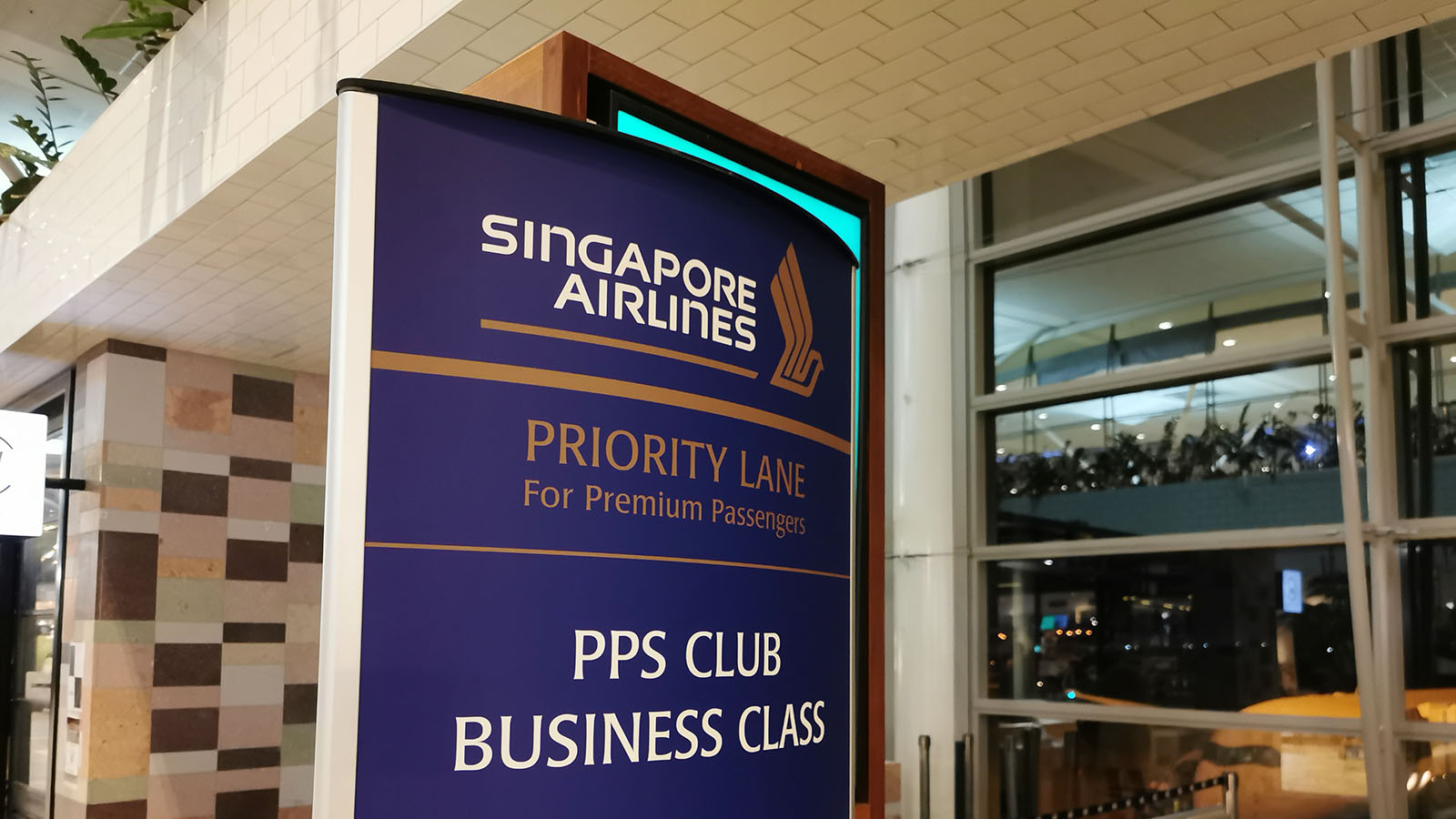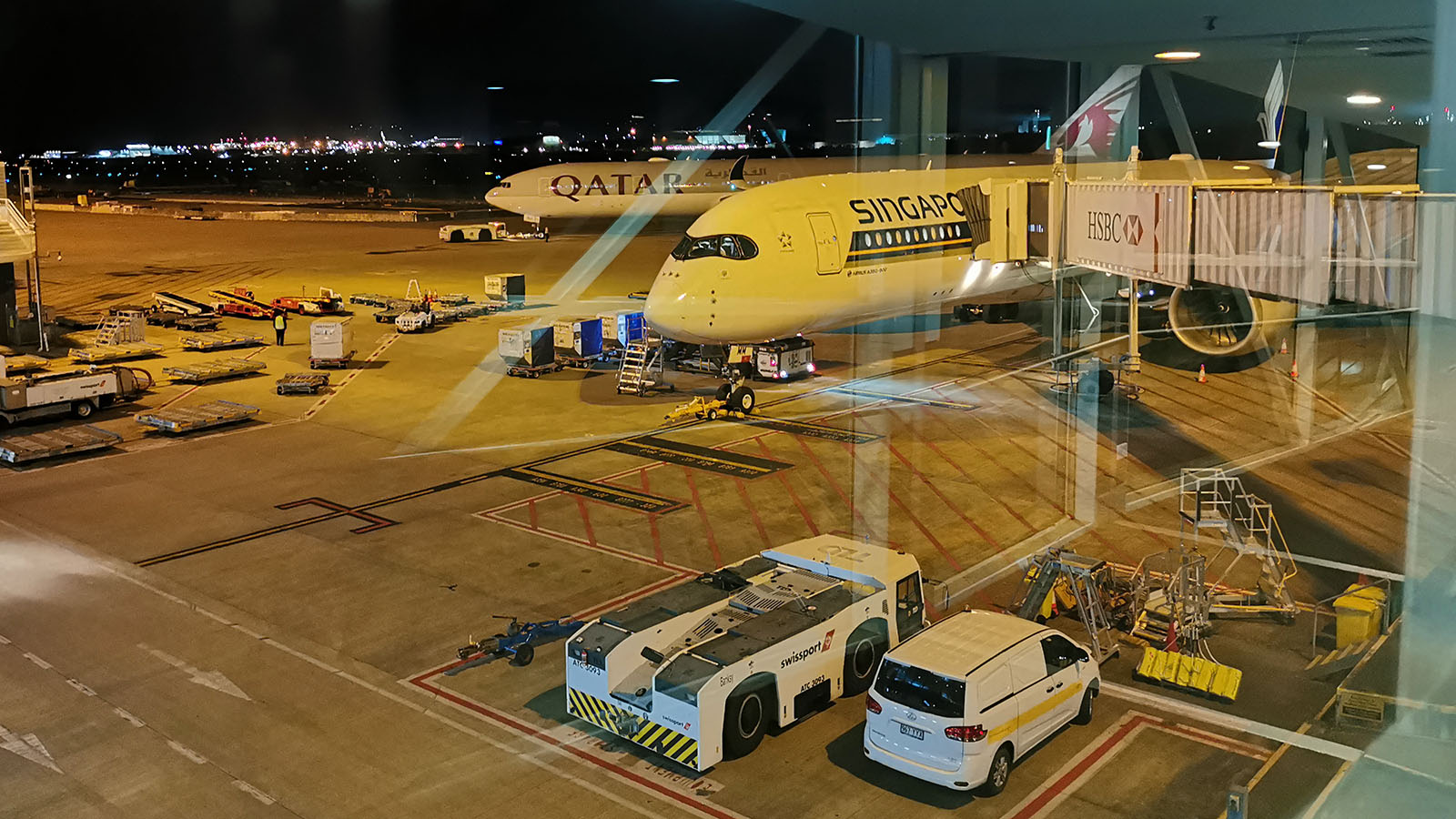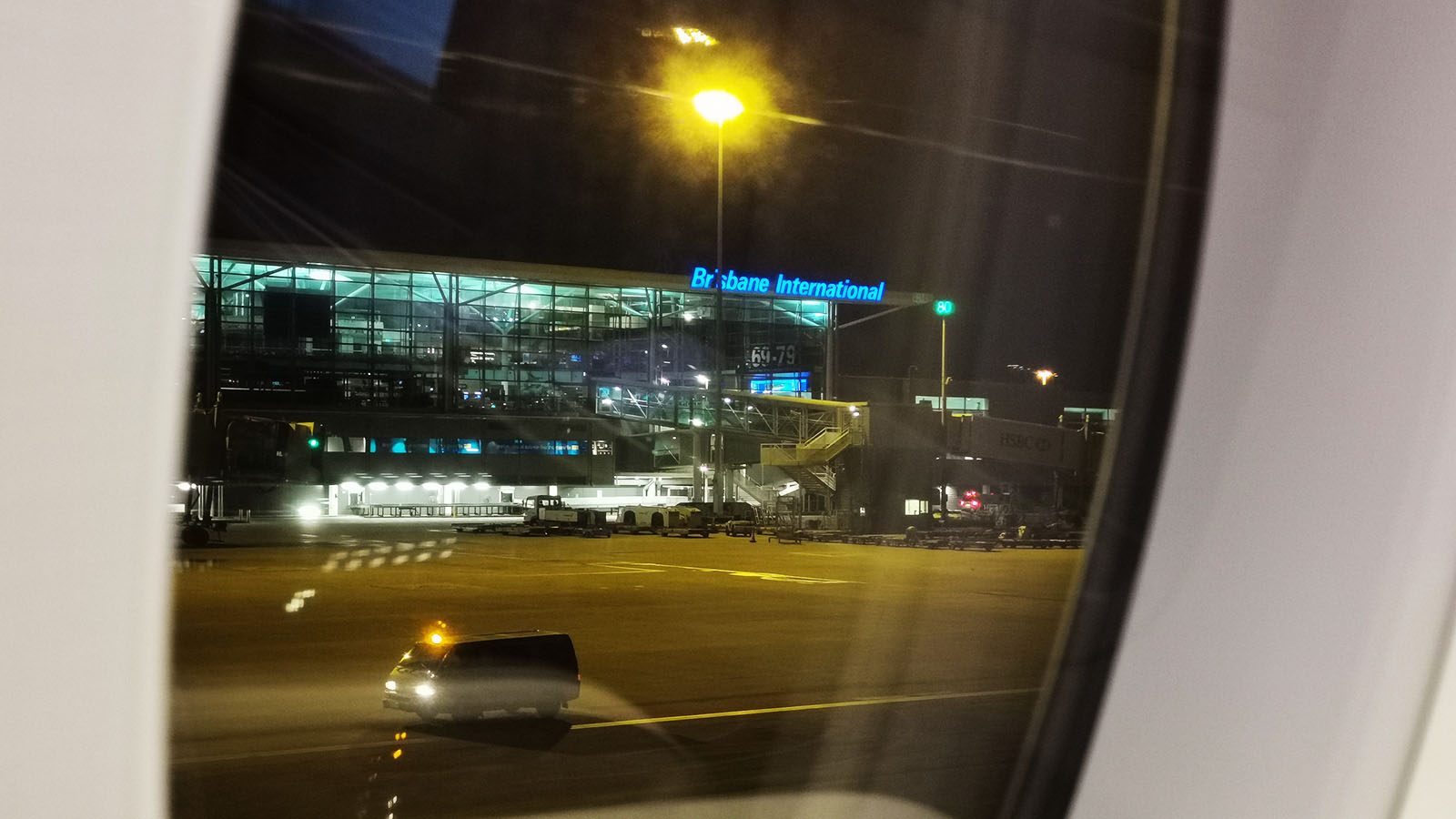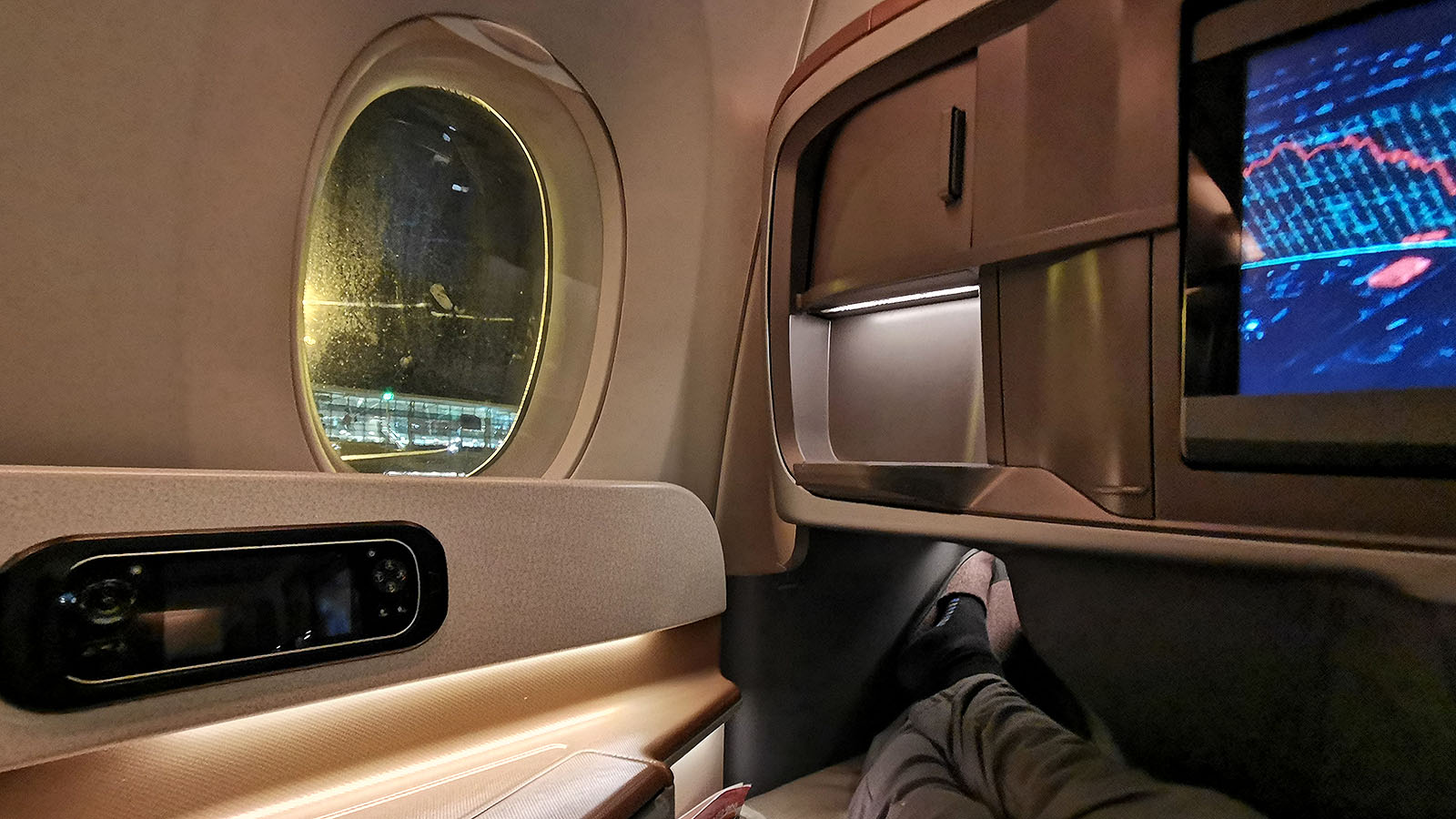 At the time I flew, Singapore Airlines' own SilverKris Lounge was closed for the evening SQ246 service. Eligible travellers were sent to Brisbane's Plaza Premium Lounge instead. But now, Brisbane's SilverKris Lounge opens for every Singapore Airlines flight, as my Point Hacks colleague Daniel Sciberras recently enjoyed prior to his own Singapore sojourn.
Fast-forward to boarding, and there's a dedicated queue for Business Class. With nobody ahead of me, it certainly beats lining up in the general queue. Within moments, I'm taking my seat. My feet quickly find the foot rest, and I'm ready to fly.
Singapore Airlines' Airbus A350 'long-haul' Business Class seating
Singapore Airlines offers two distinct Airbus A350 Business Class seats between Brisbane and Singapore. On some flights, there's the cosier 'medium-haul' seat, as we've previously written about. But on the overnight SQ246 service, the 'long-haul' seat appears instead, as we're reviewing here.
Both provide a fully-flat bed, so you'll always have that basic wish checked off. But the long-haul version is significantly wider. It's so spacious that two people can even sit side by side and watch a movie – as I've tested previously when travelling with my wife. And that thought certainly didn't escape Singapore Airlines' design team: the seat has two headphone plugs, one on each side of the seat cushion, to make this possible.
Naturally, the cabin's 1-2-1 seating layout guarantees direct aisle access to all Business Class passengers. And when it's time to doze, your seat folds forward to reveal the mattress.
'Would you like me to make your bed, Mr Chamberlin?' Such blissful words have not been spoken on a plane in quite a while. I can't help but smile and celebrate being back snoozing at 40,000 feet.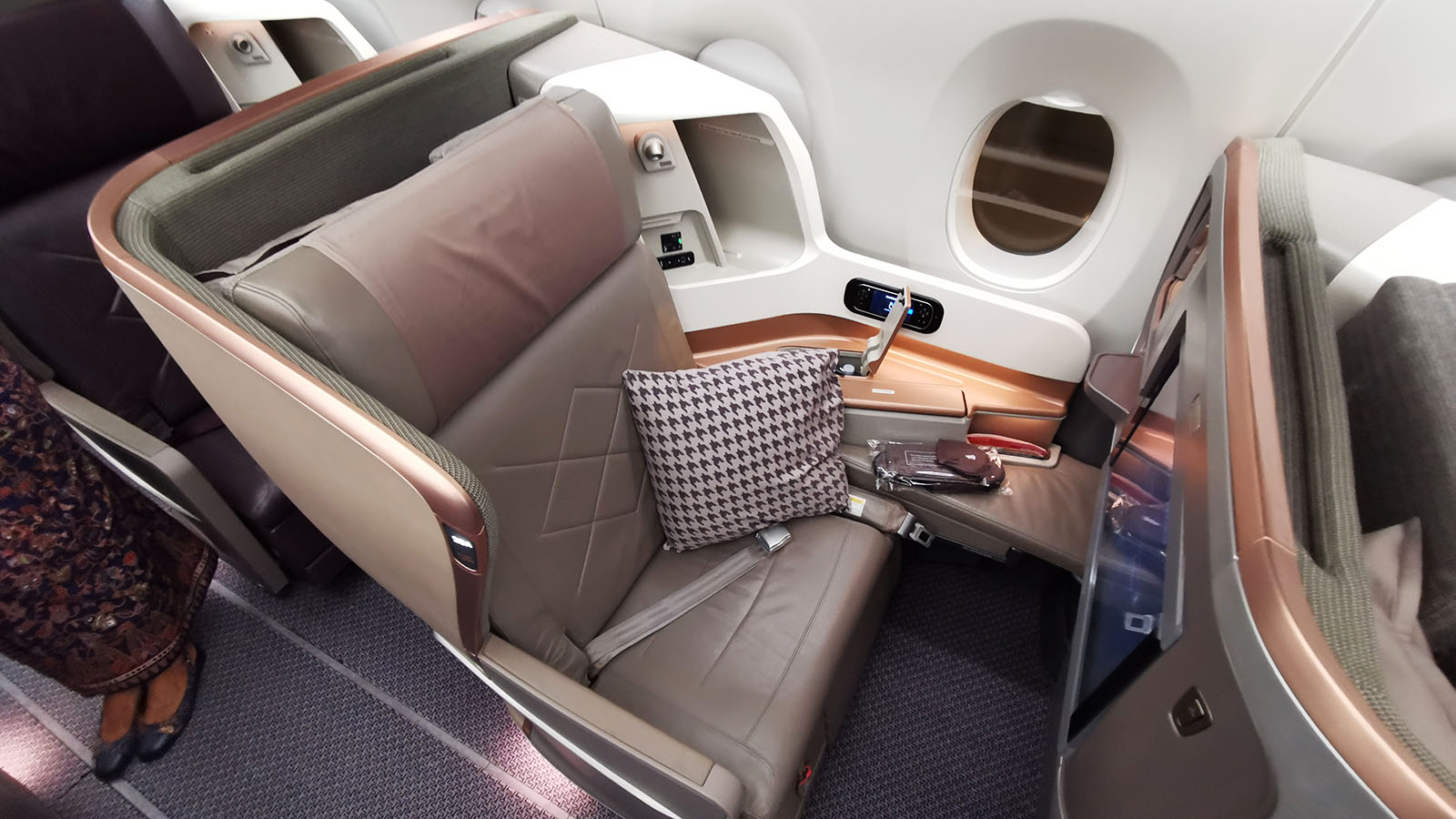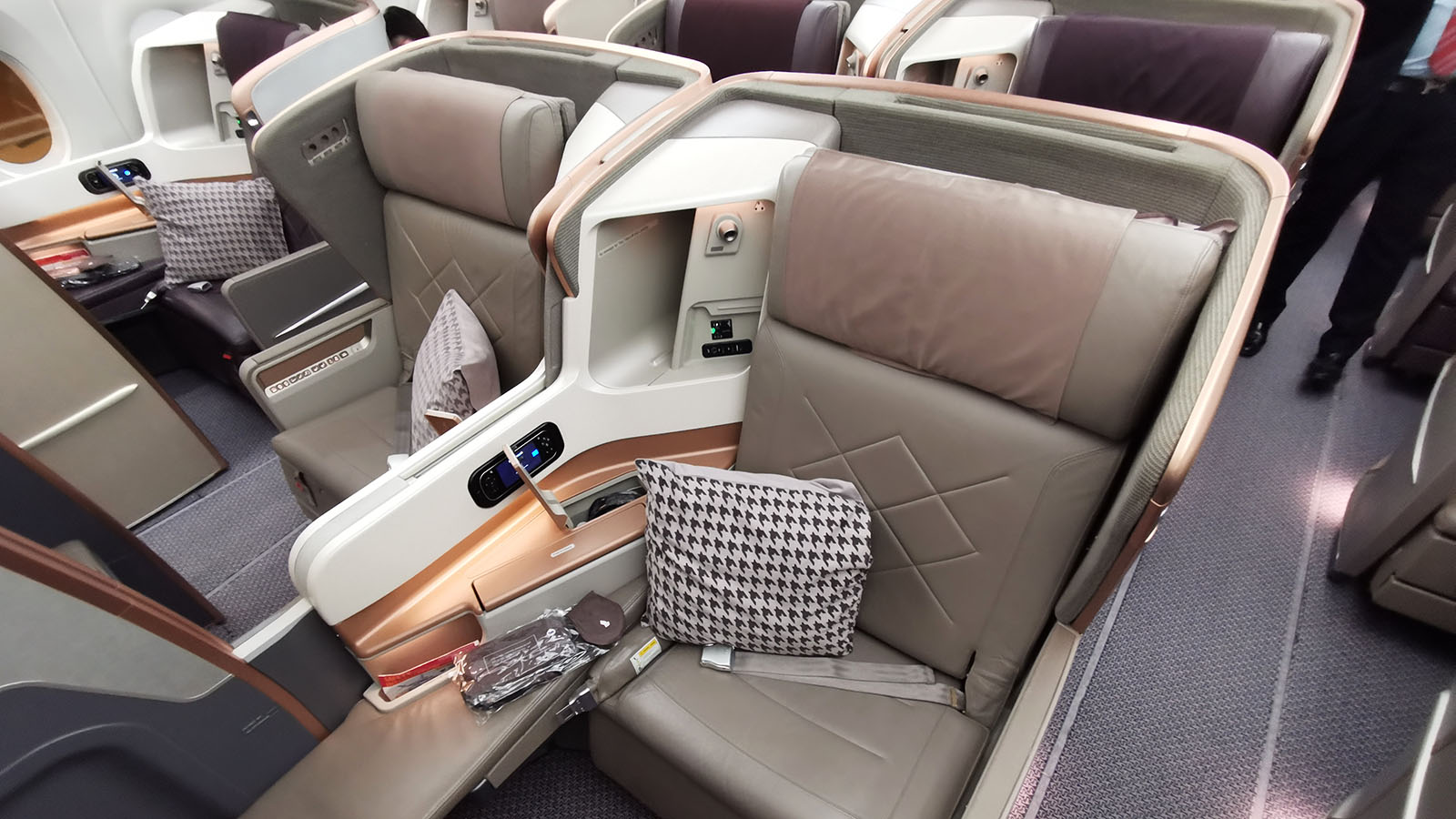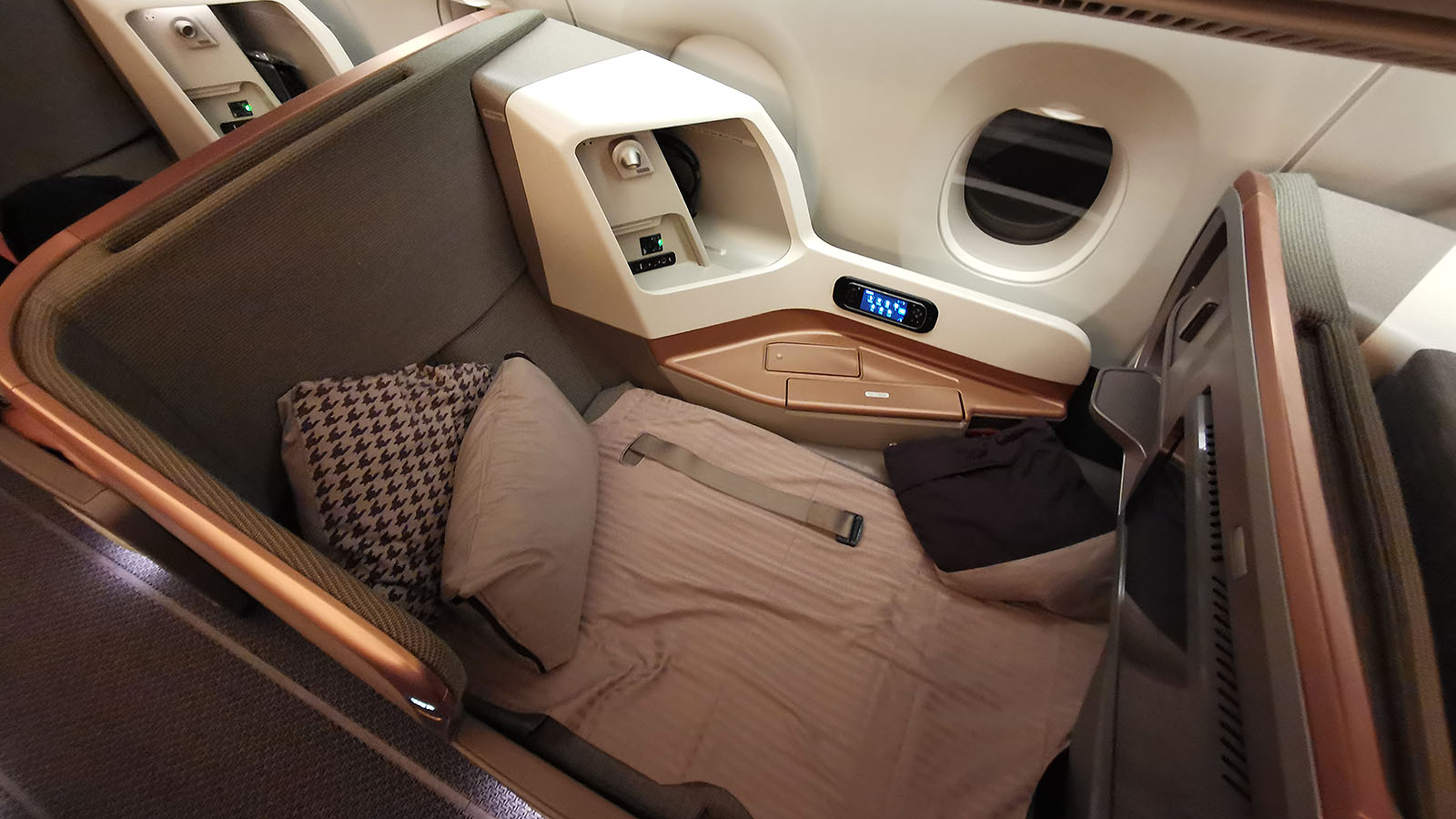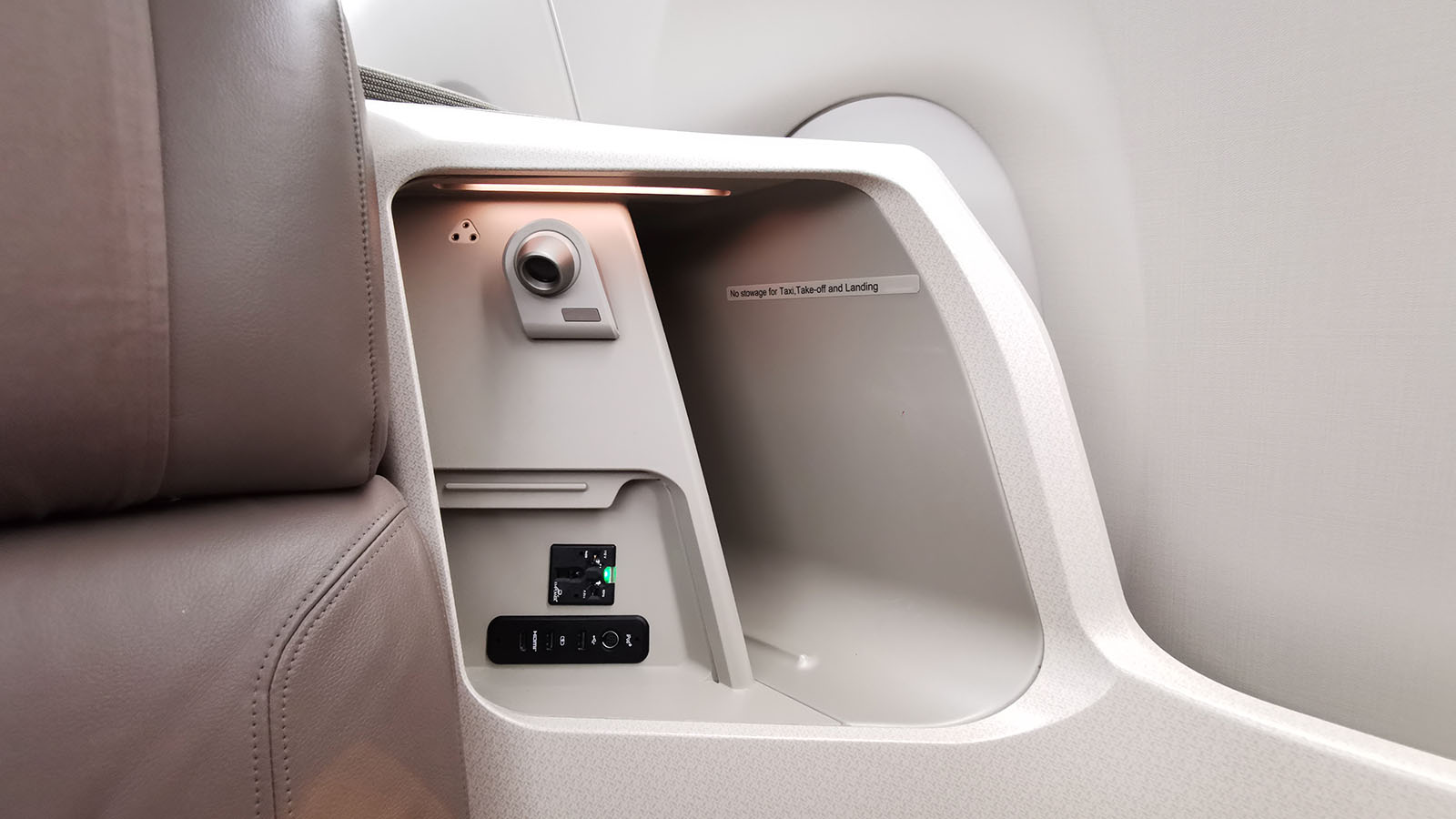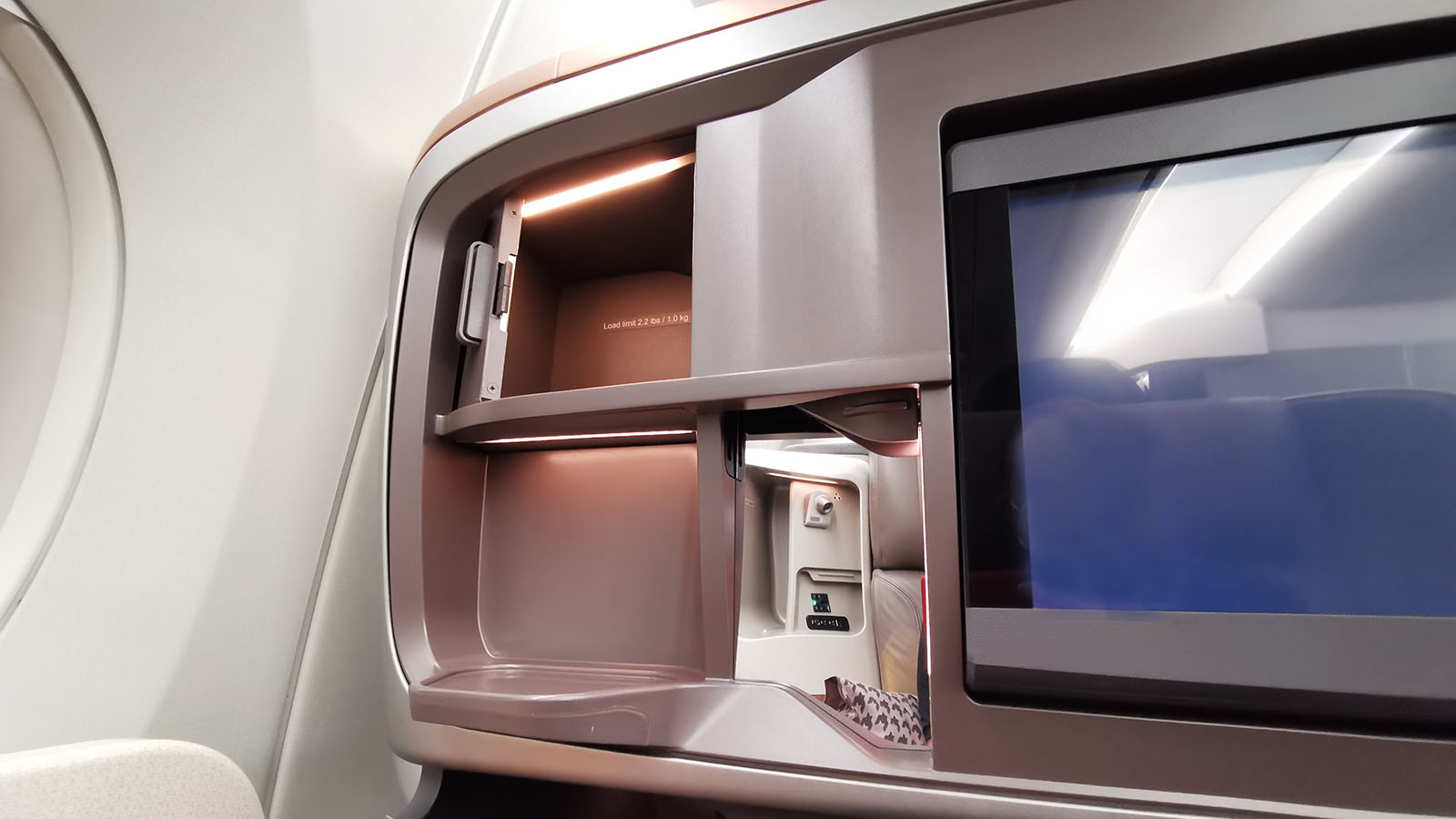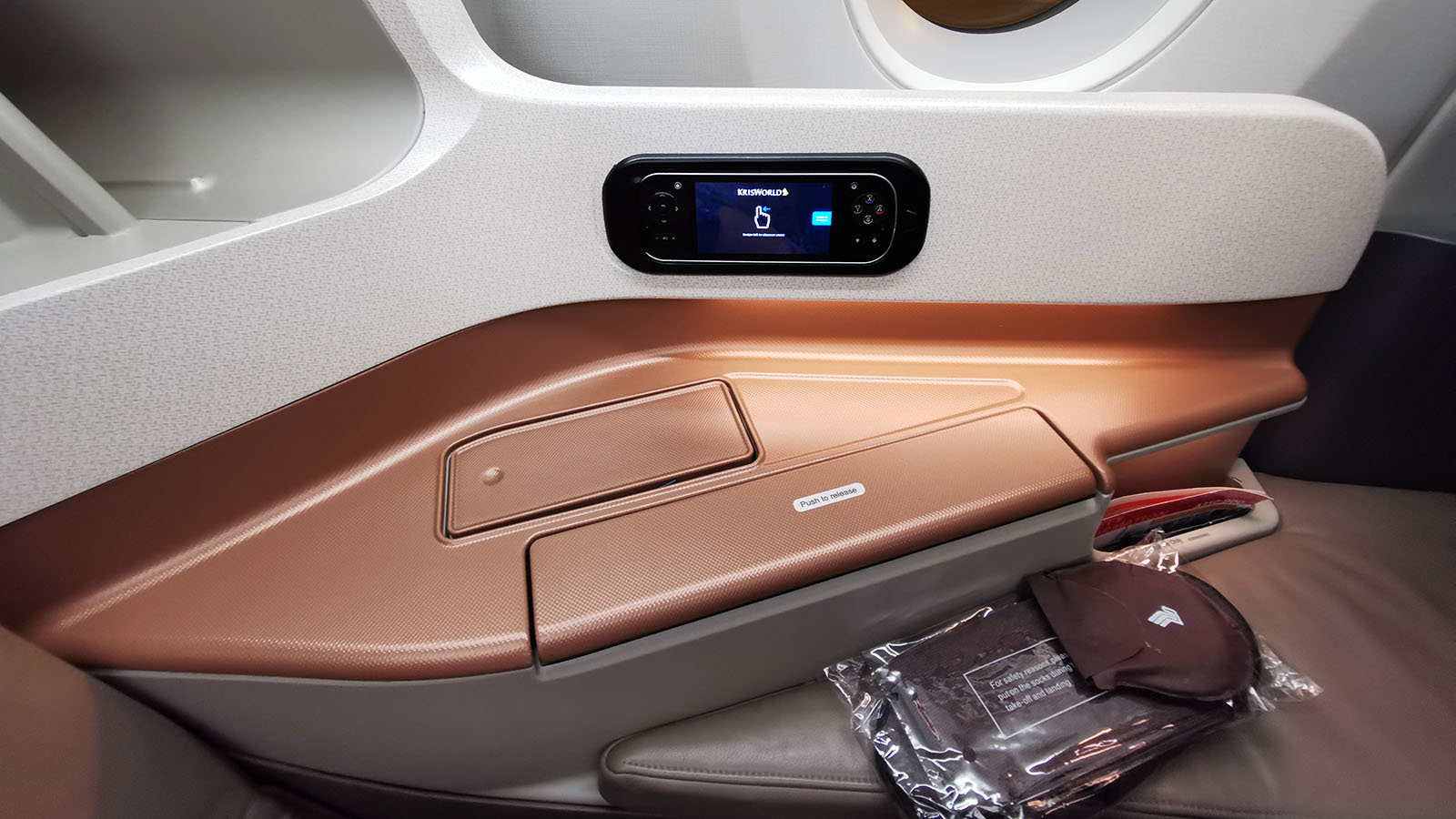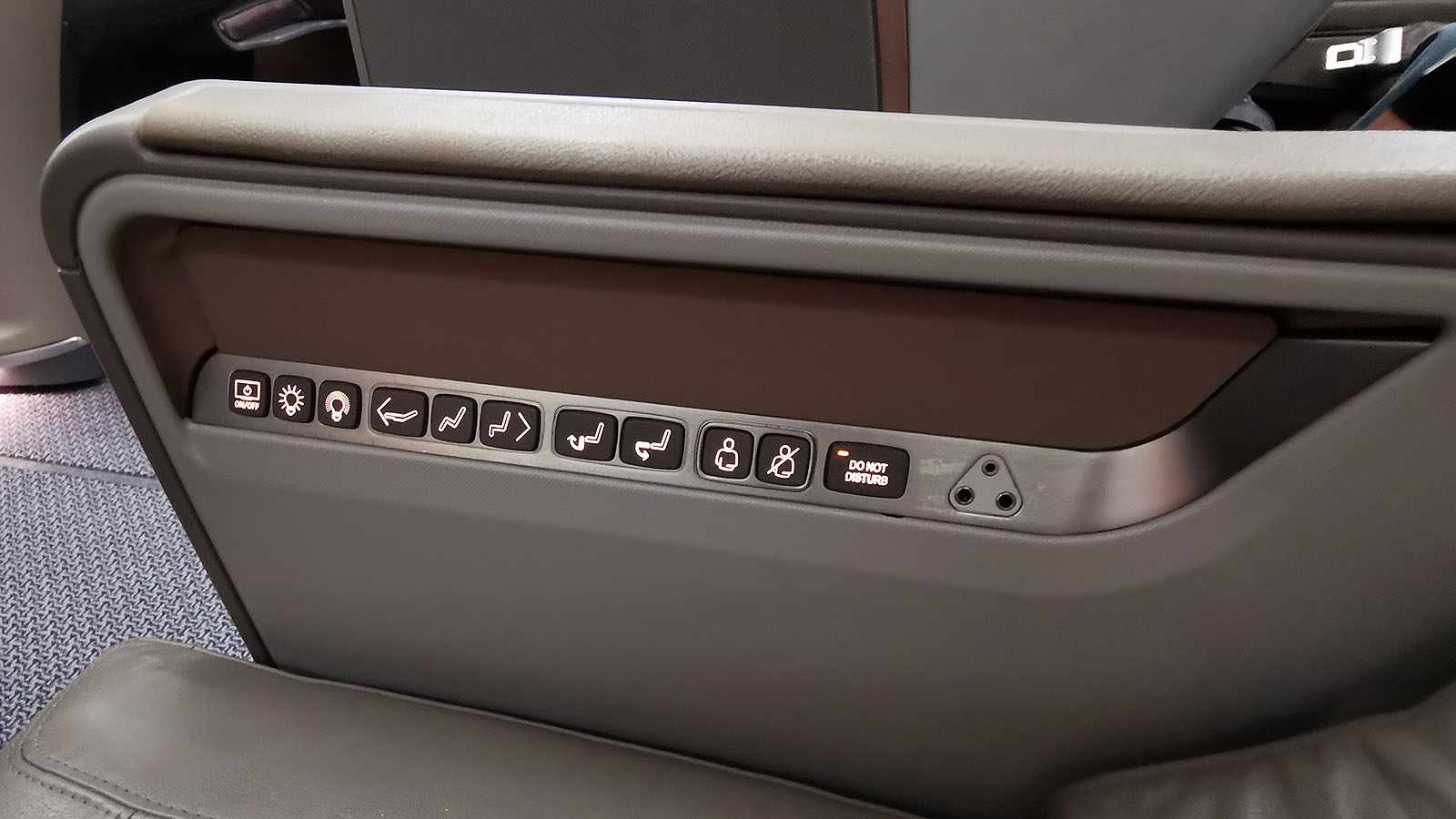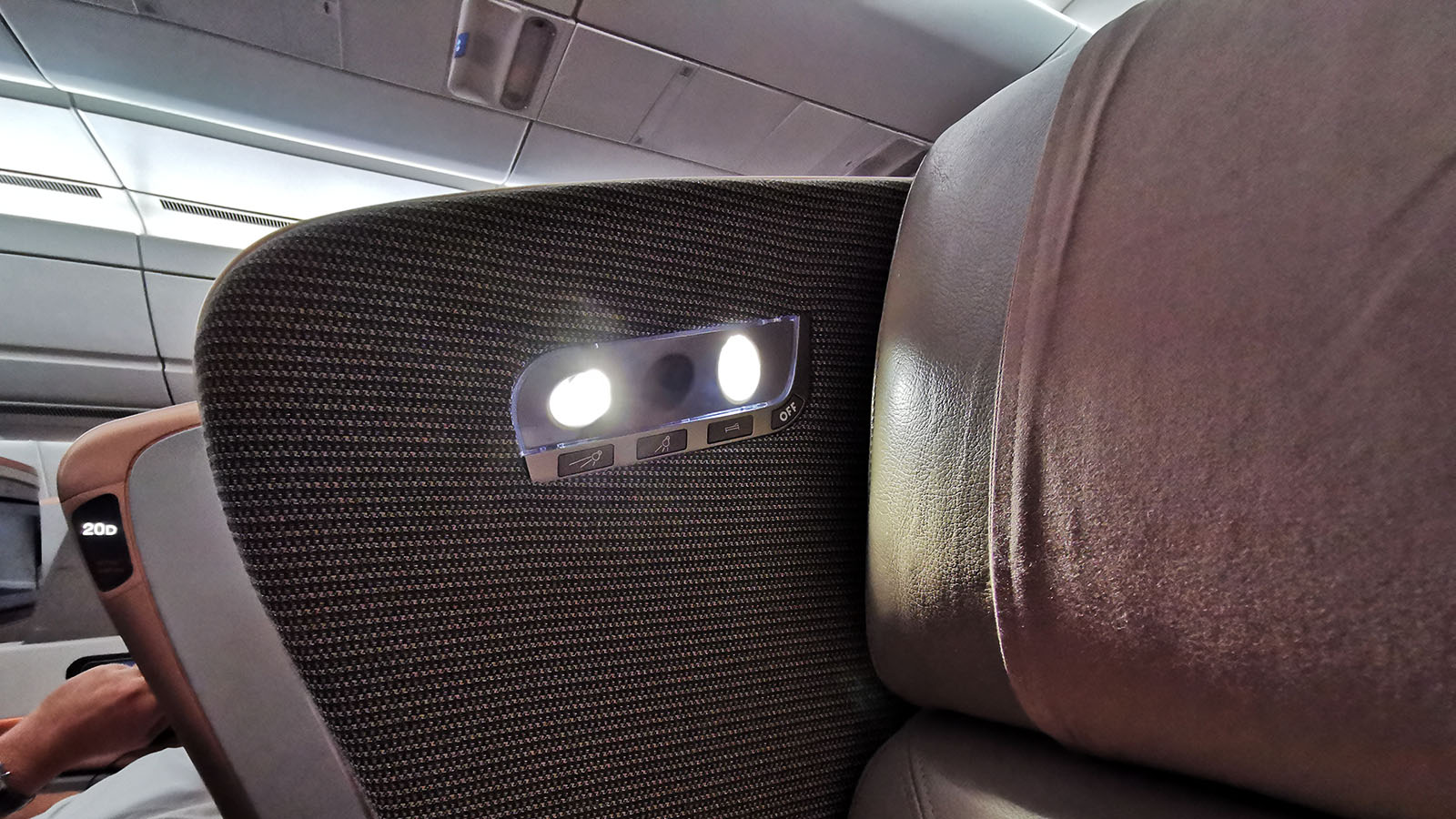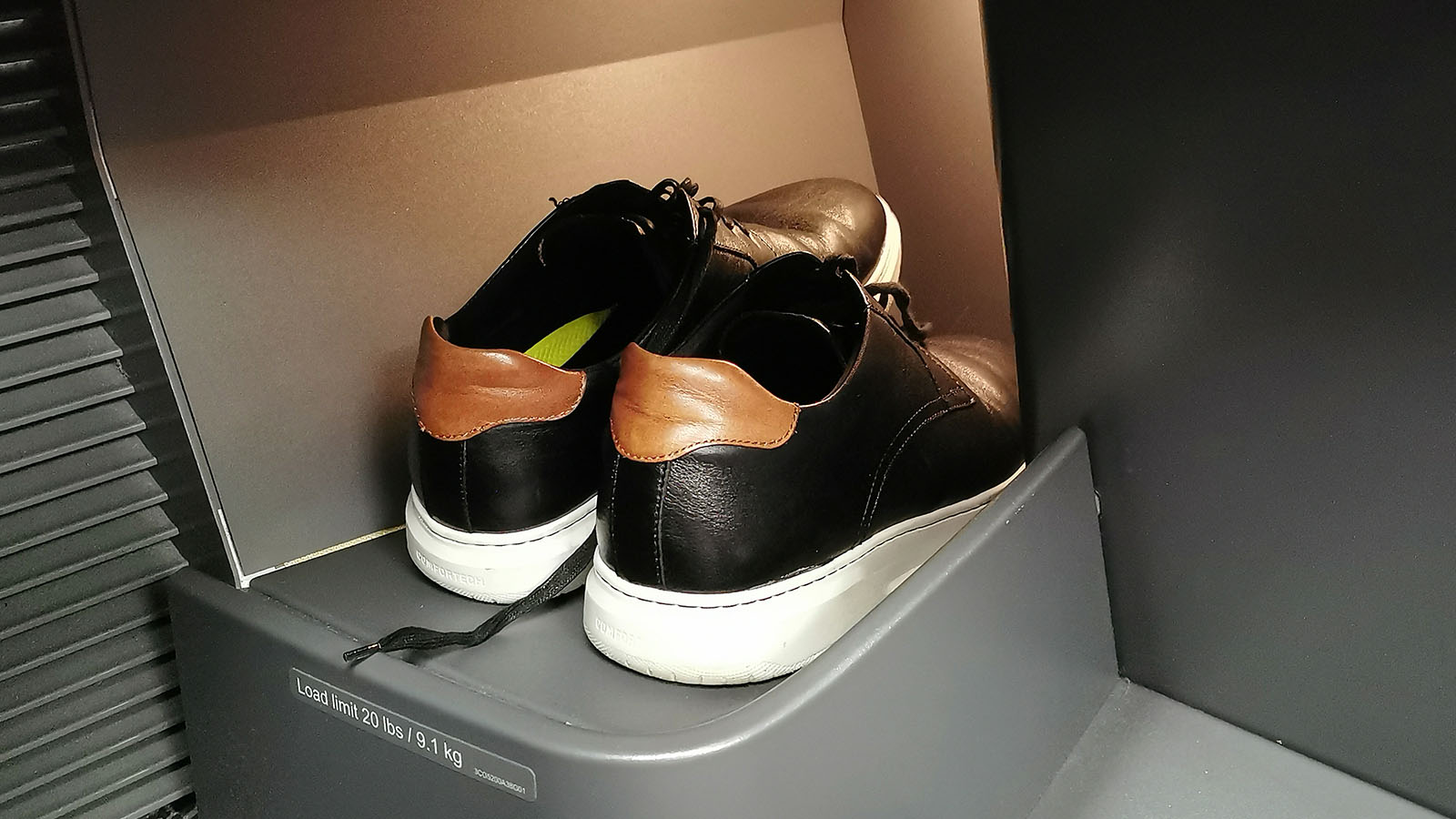 It takes my long legs a few minutes to find a comfortable sleeping angle, particularly as the space along the bed narrows towards the feet. For extra space, choose a seat at the bulkhead – that's rows 11 or 19.
With a midnight departure from Brisbane, I ultimately get around four hours and 15 minutes of sleep, before I'm woken when breakfast is ready. If you'd rather doze longer, just leave the 'do not disturb' light switched on.
More broadly, you won't be left wanting in the way of storage, with several nooks around your space for items large and small. Multiple lights can also be adjusted until you find your preferred level of brightness.
Singapore Airlines' Airbus A350 Business Class food and beverage
As an overnight flight from Brisbane with a scheduled touchdown into Singapore before 6 am local time, the focus on this leg is sleep. But you can certainly combine that with Singapore Airlines' highly regarded Business Class hospitality on these Airbus A350 flights.
While pre-departure drinks are currently paused, requesting a glass of Champagne is effortless after take-off.
Singapore Airlines previously served Charles Heidsieck Brut Réserve as its Business Class staple. But that's now moved on to vintage Piper-Heidsieck Brut: 2014, to be precise. With hints of light zesty lime balanced by a more buttery finish, it's the perfect drop to drink on its lonesome, but nuts are provided too.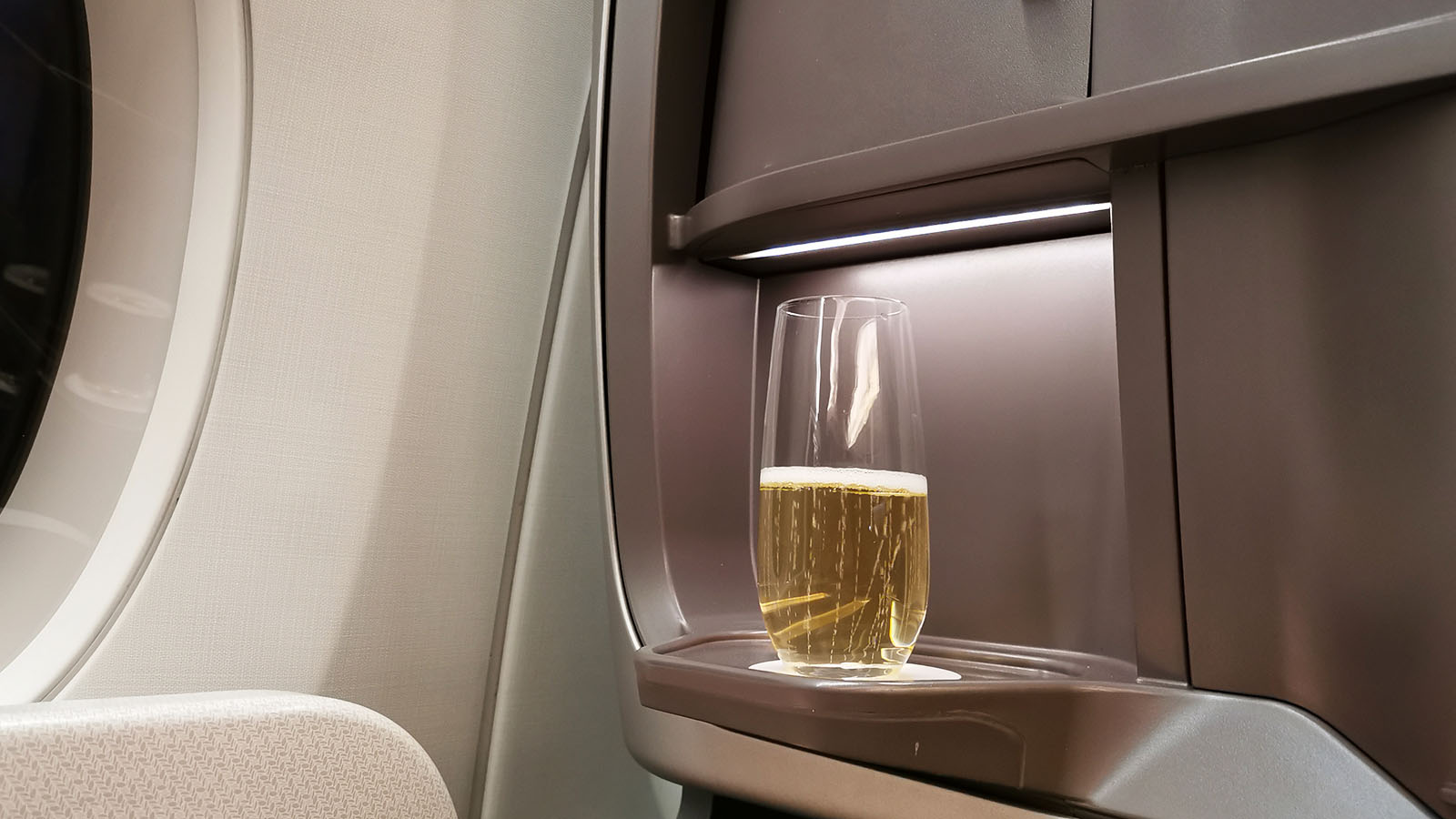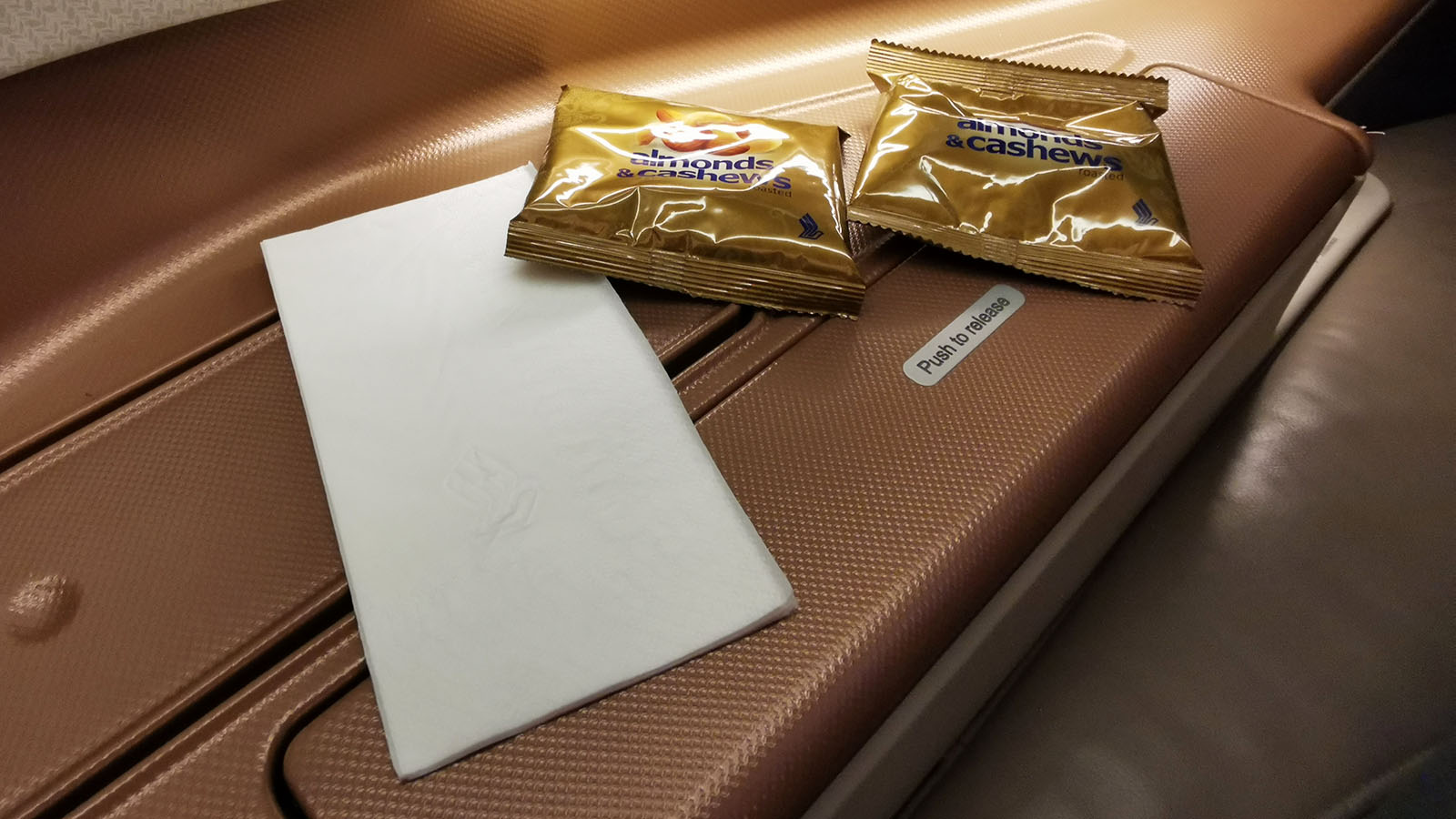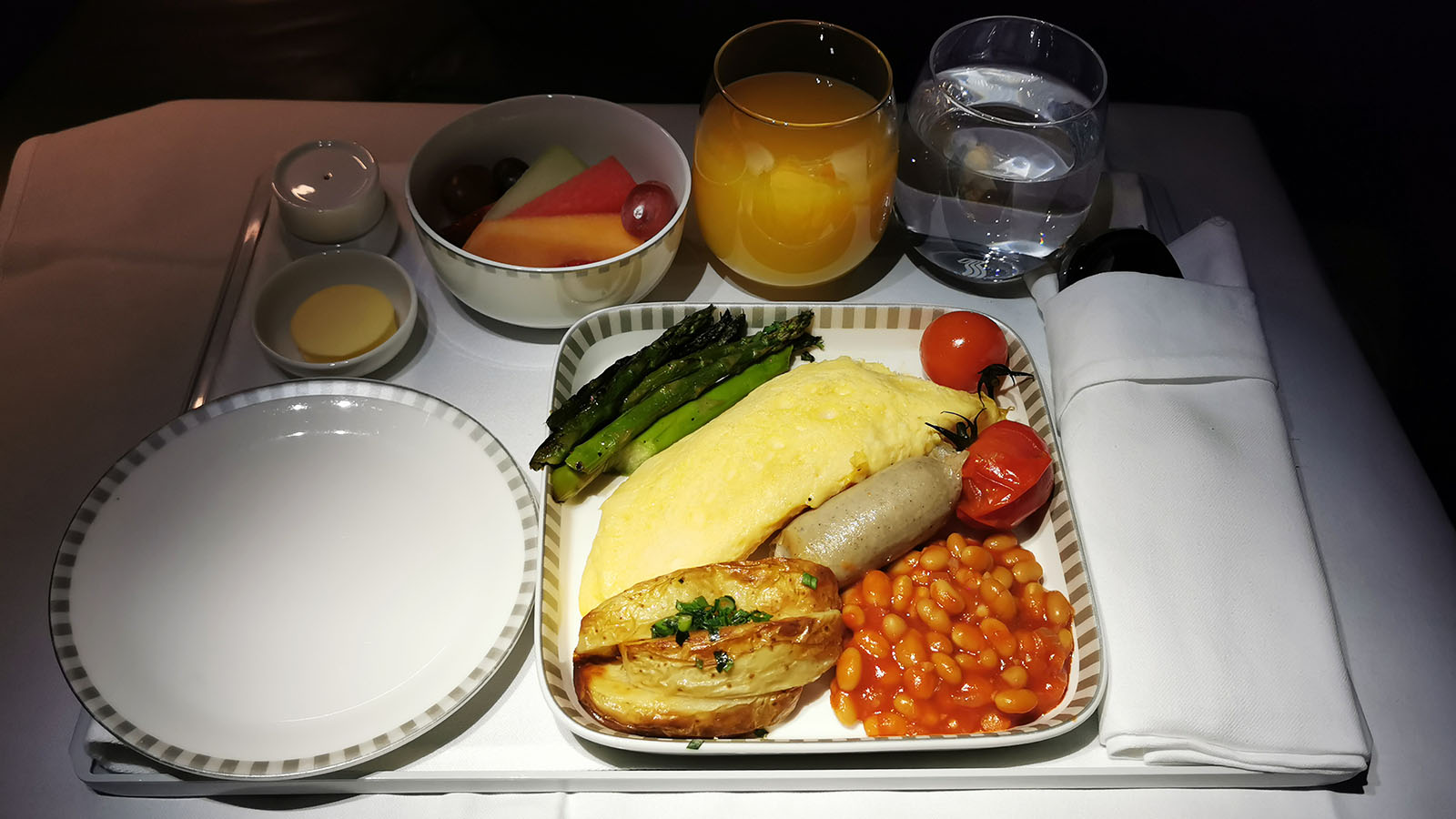 On this service, you can choose to enjoy supper after take-off or breakfast before landing. Having planned ahead and enjoyed a few dinner bites in the lounge, I'd pre-ordered breakfast to guarantee my preference.
That's the beauty of Singapore Airlines' Book The Cook service. There's no such thing as missing out on your preferred option, and from many airports, you can even pre-order dishes not normally found on the standard inflight menu.
But my simple breakfast pick really hit the spot. The omelette was light and fluffy, together with beautiful baked potatoes and a tasty chipolata. Baked tomatoes, roasted asparagus and baked beans complete the dish. A croissant arrives while I'm enjoying the meal, as does a strong cup of coffee. I finish with a sweet fruit salad.
For an overnight flight where sleep is the priority, I wouldn't have wanted anything more.
Singapore Airlines' Airbus A350 Business Class service and entertainment
When you're not maximising your rest, there's a vibrant entertainment screen at every seat. Peruse the latest movie and TV selections, or check where you are in the world via the moving map.
Not wanting to get caught up in a long movie before bed, I catch an episode of HBO's new series Gaming Wall Street. Being a two-part series, it's fitting to take in the second act over breakfast before it's time to touch down.
Interestingly, you can't control the screen by touch, even though it's directly in front of you. There's instead a touchscreen remote control, which can be taken out of its shell at the press of a button. And that works just fine.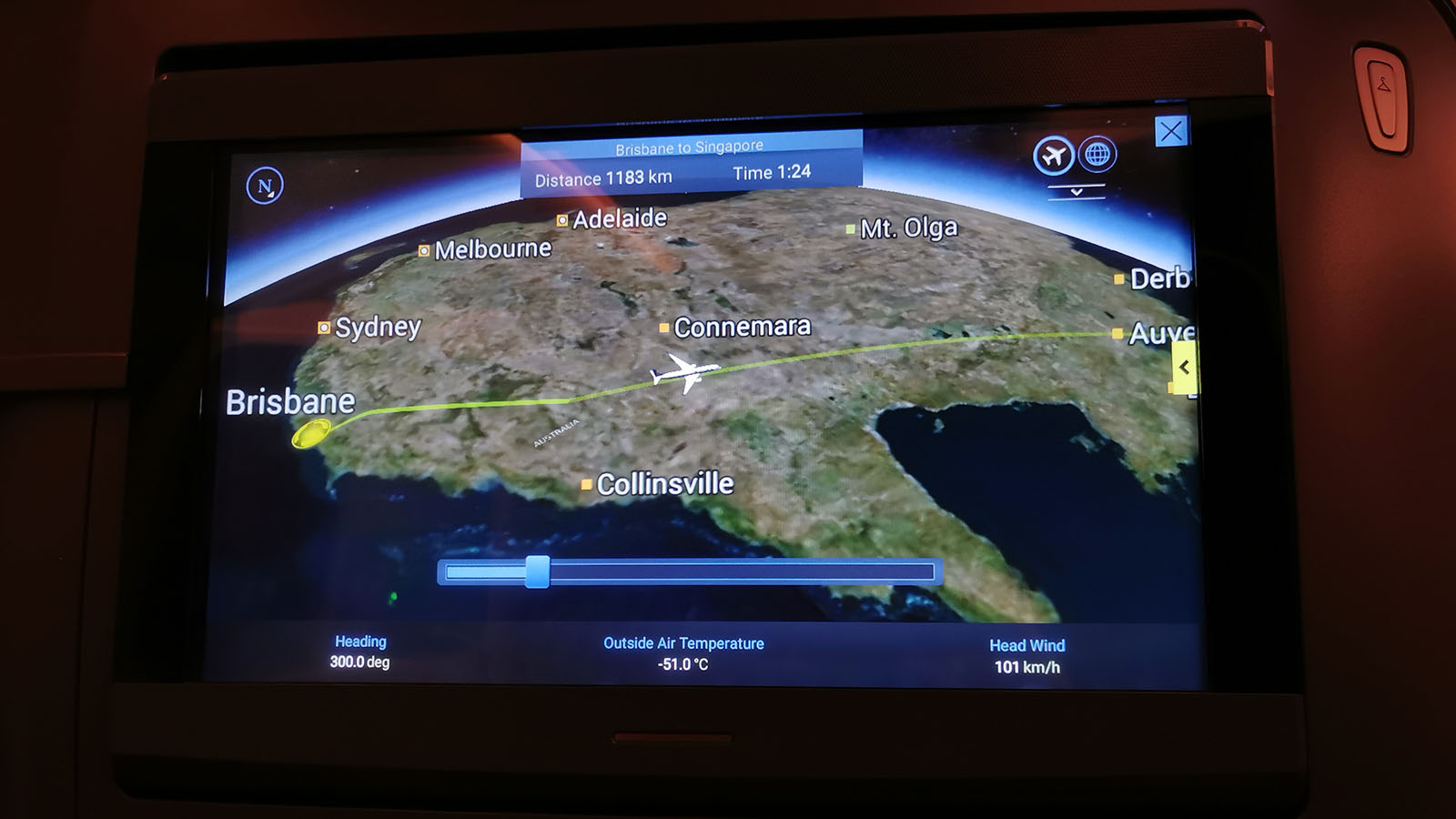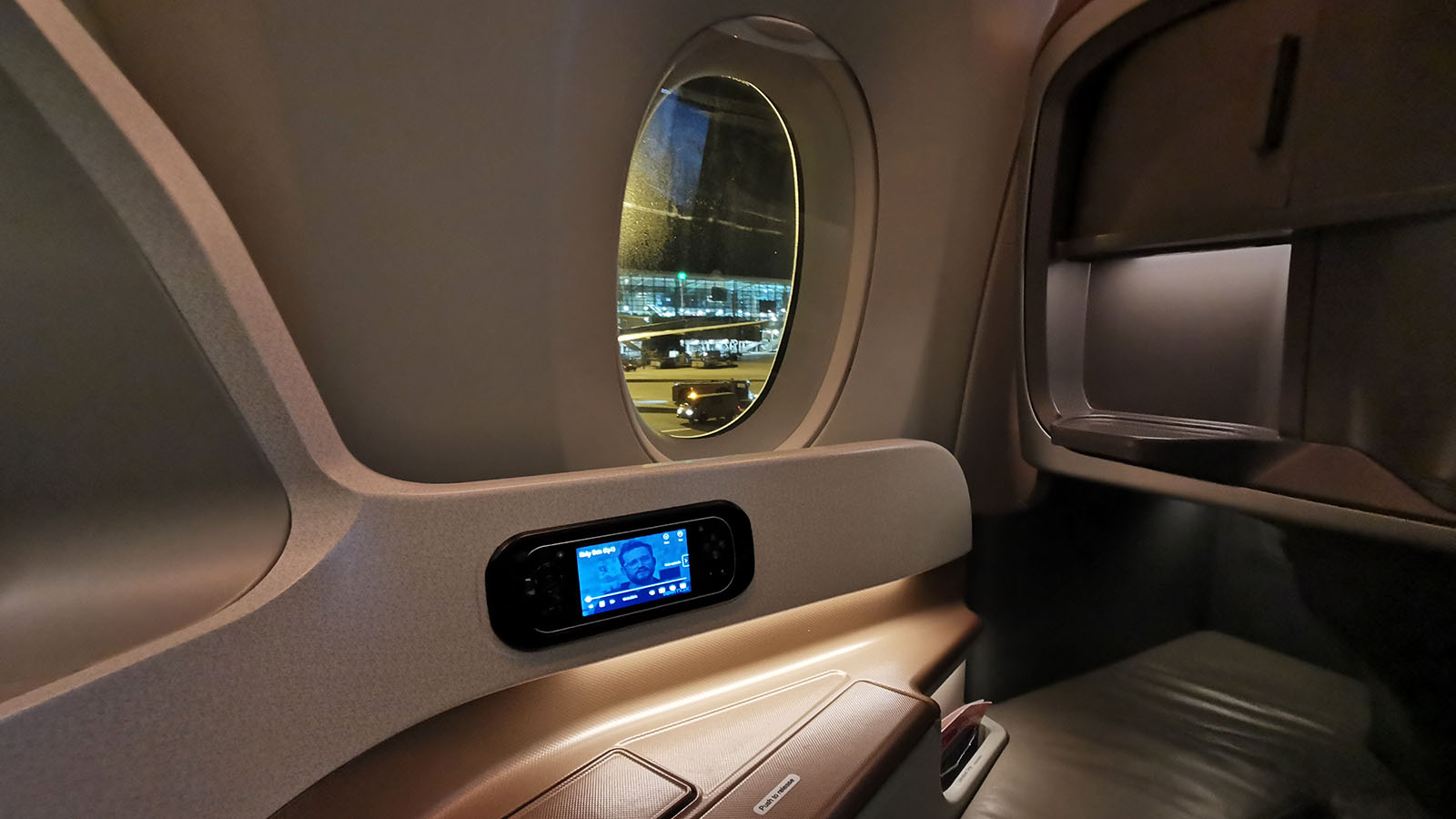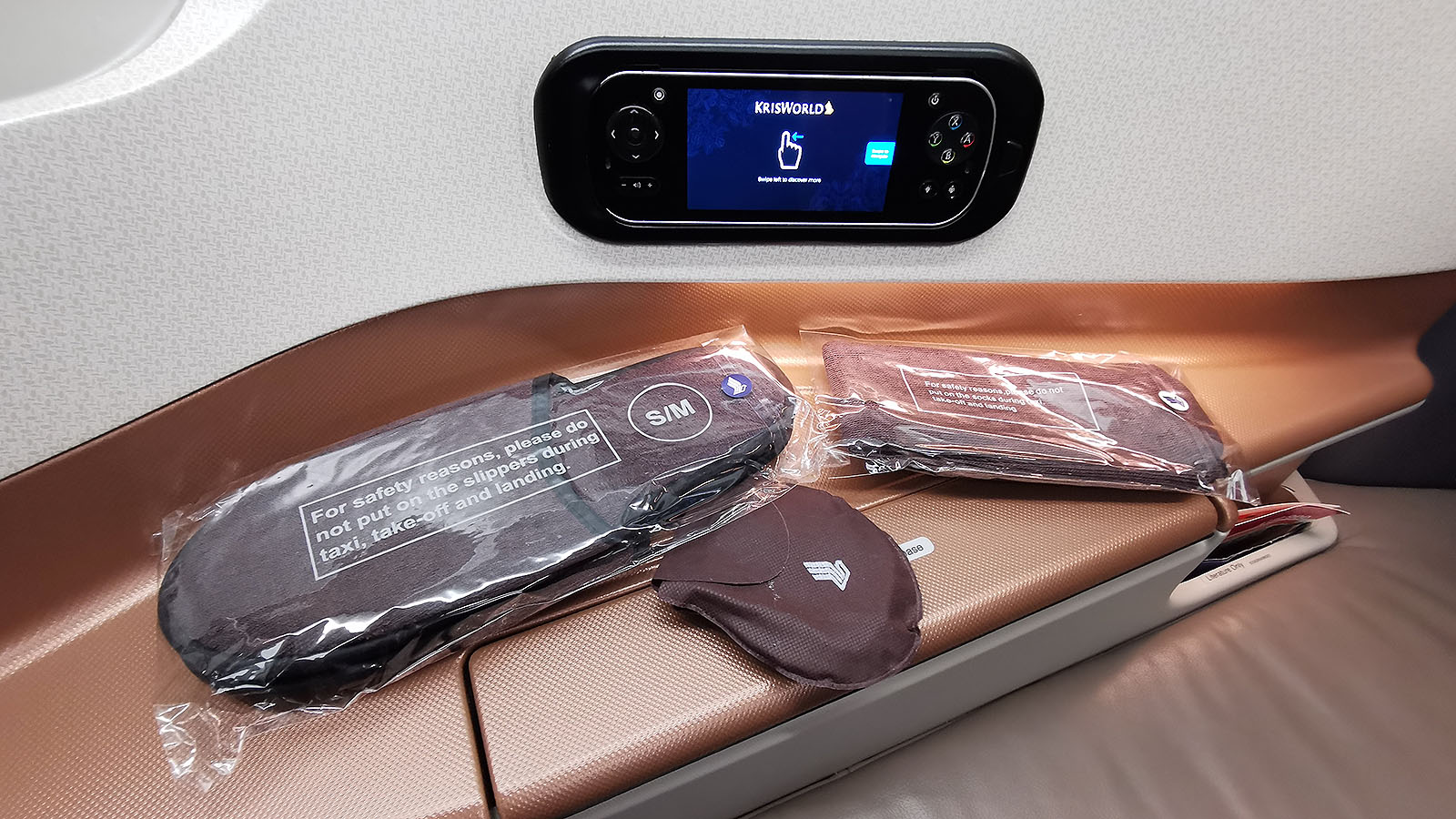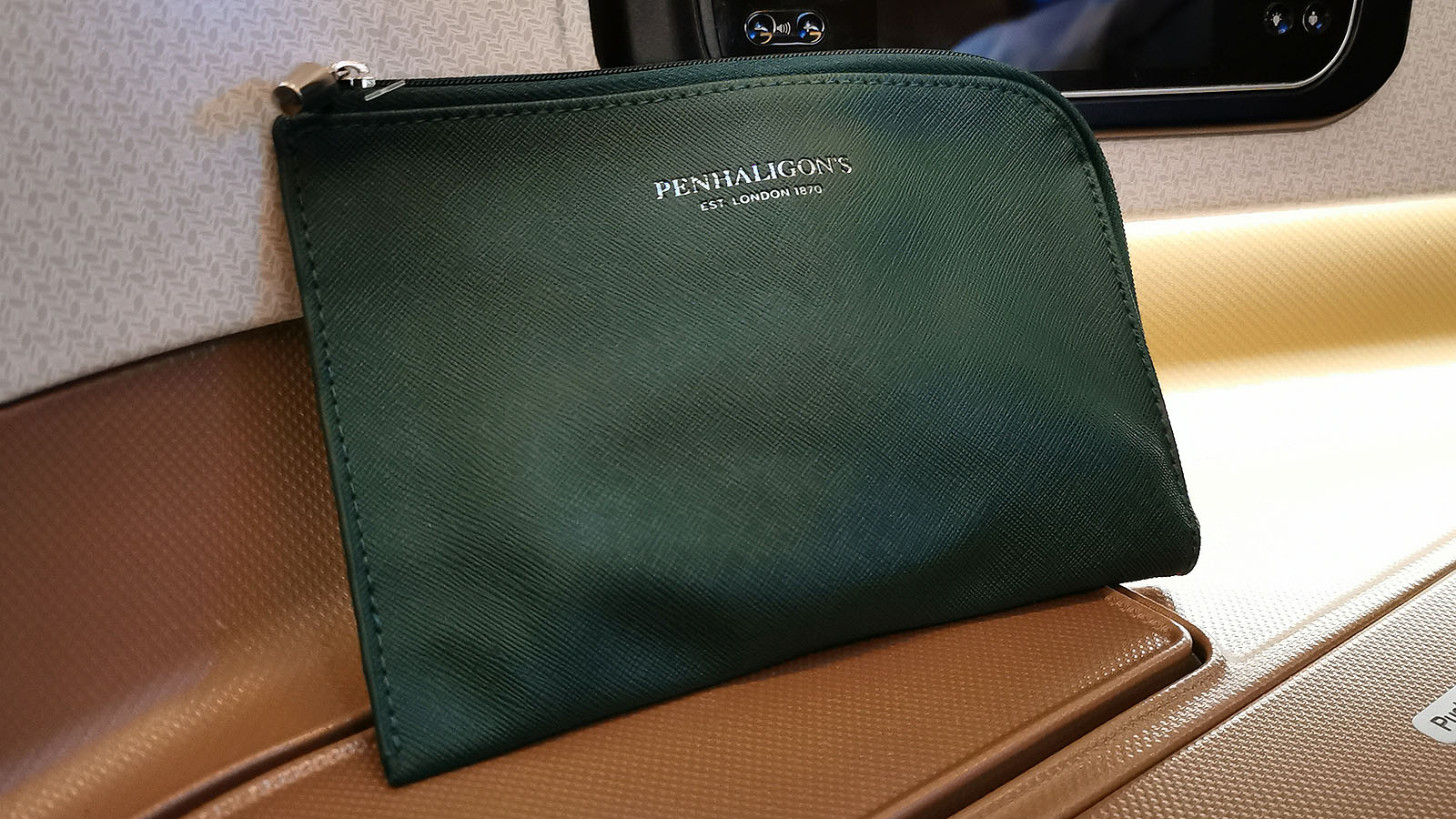 If you're enjoying TV in bed, press the large button above the screen and it'll tilt down for a better view. You can also get comfortable with socks, slippers and an eyeshade ready and waiting for you. There's a small amenity kit too with the basics stocked inside. But extras like earplugs or a hairbrush are only on request.
Service-wise, crew are always approachable, and use passenger names in most interactions for that personal touch.
The one time I need to press the call bell – to order another coffee when the cabin is dark – a crew member arrives promptly. Otherwise, there's little need for the buzzer. Simply making eye contact with a passing crew member achieves the same result.
But do note, even on an overnight flight like this one, pyjamas are a BYO affair. As somebody with a mountain of airline PJs at home from other travels, I'm not fussed – but on this front, you'll need to plan ahead and pack your own.
Wi-Fi is also available, with 100MB of data complimentary for Business Class passengers. It works perfectly while I'm connected.
Arriving into Singapore aboard Singapore Airlines
After what feels like such a quick flight, Singapore's city skyline comes into view. My Business Class voyage aboard Singapore Airlines' Airbus A350 has been a comfortable ride. Before long, I'm stretching my legs at Changi Airport.
We pull in at the far end of Terminal 3. This makes a short hop aboard the terminal's Skytrain a handy shortcut to reach passport control even faster.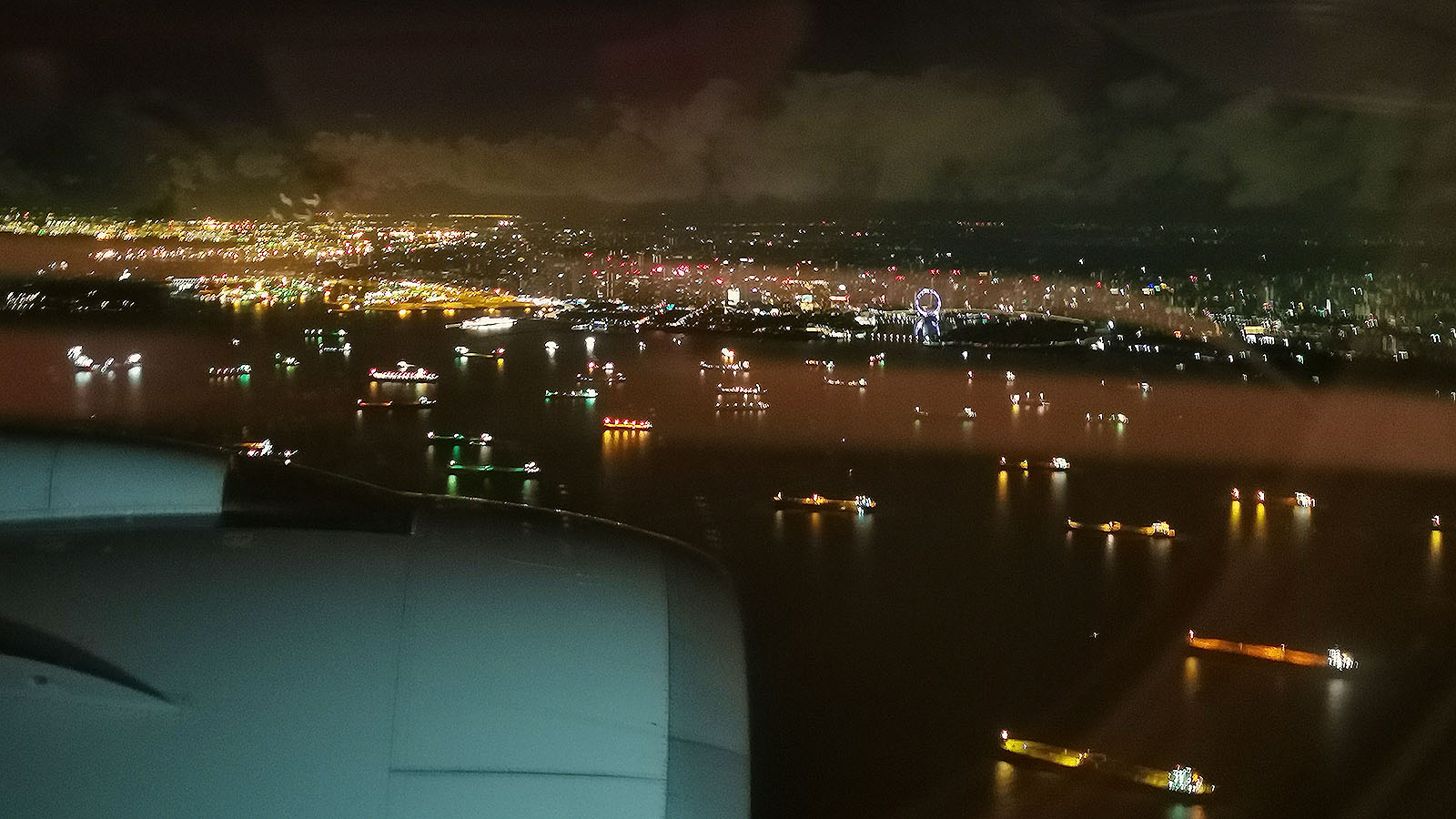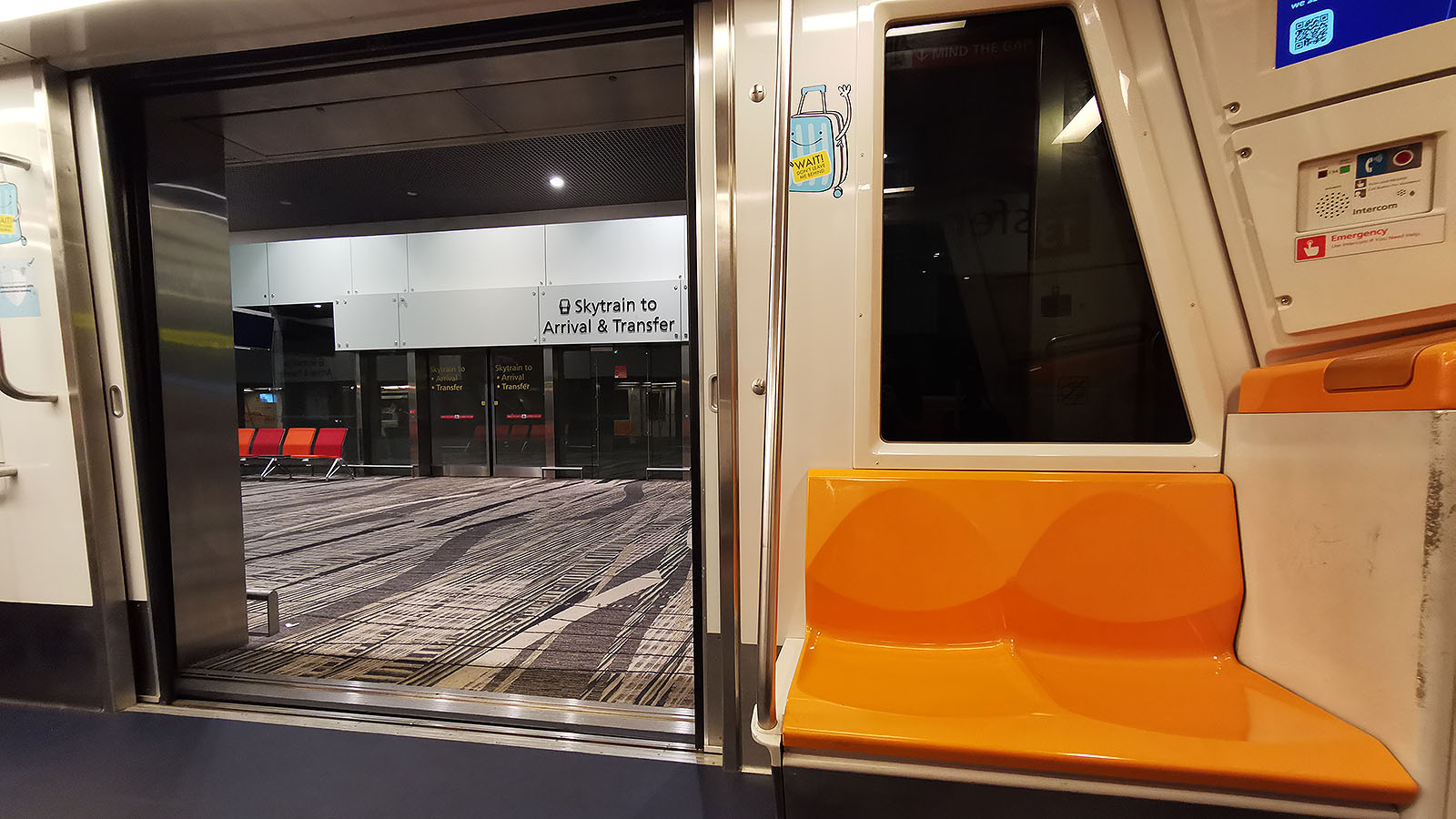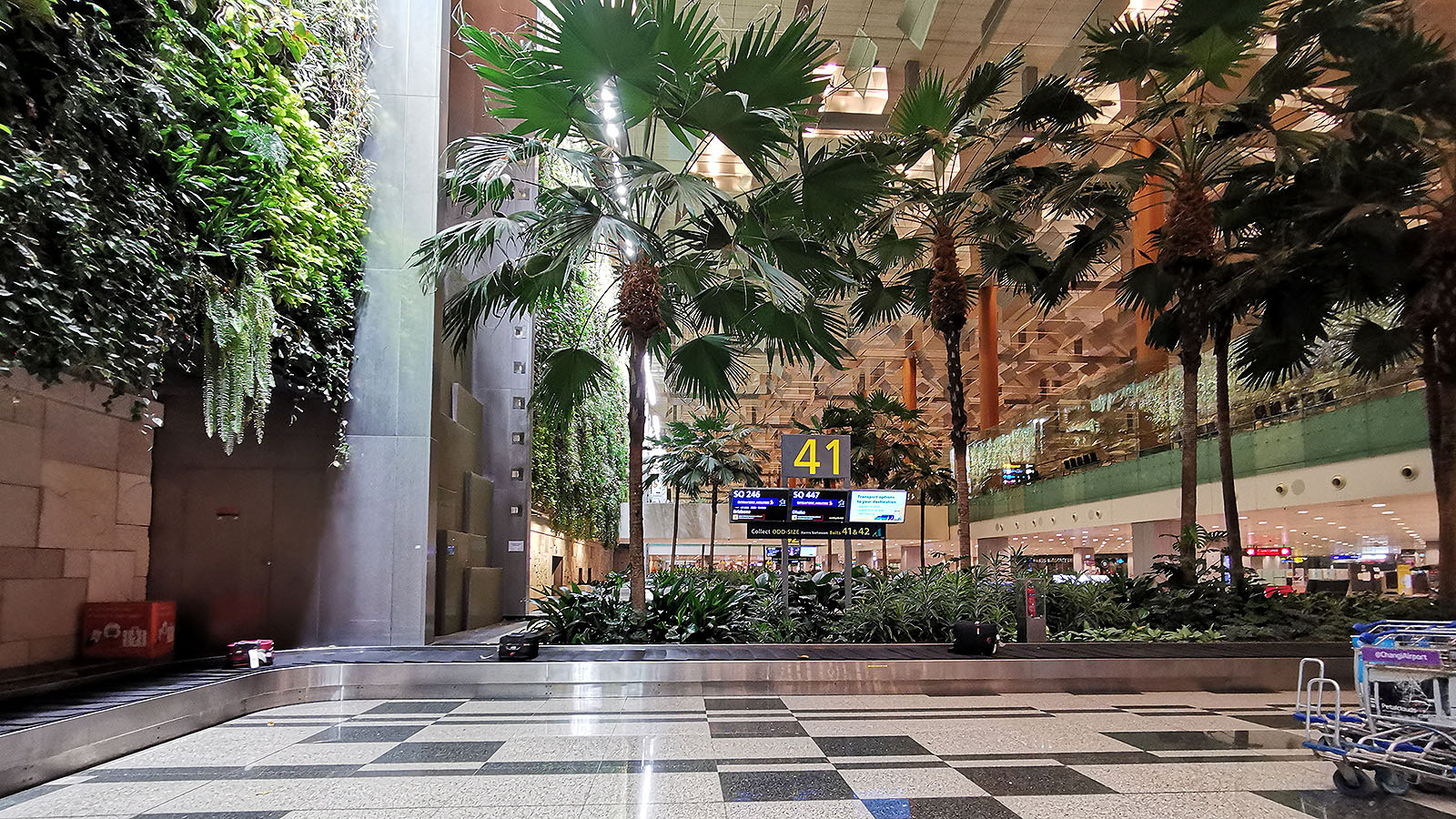 Having completed my electronic SG Arrival Card before the flight, there's no paperwork to worry about on landing. In fact, as a member of Singapore's Frequent Traveller Program, I don't even need to speak with an immigration officer.
As in the days before COVID, I simply walk up to the automated immigration gates marked 'Singapore citizens'. In goes my enrolled Australian passport, and with a quick scan of my fingerprints, I'm straight through to baggage claim. For other visitors, there's no queue at the manned booths when I walk past.
Luck was clearly smiling on me today, with the baggage belt for SQ246 being adjacent to those automated passport gates. With a Business Class priority tag, my suitcase is among the first to arrive – and from there, I'm free to enjoy Singapore.
Summing up
Singapore Airlines offers a variety of Business Class seats across its Australian routes – with two different products flying on its Airbus A350s alone. The 'long-haul' seat experienced here also appears on the carrier's Boeing 777 flights, so may look familiar if that's the plane you'd normally take.
It's certainly a big step above the 'medium-haul' seats found aboard some Airbus A350s, as well as Singapore Airlines' Boeing 787s. The width of the 'long-haul' seat alone makes working, dining and relaxing more comfortable. And when it's time to rest, having that extra space around the shoulders certainly helps as well – even if the footwell is a narrower affair.
Of course, Singapore Airlines' newer Airbus A380 seats are a cut above this one. But on the direct Brisbane-Singapore route, on which that Airbus A380 doesn't fly, this 'long-haul' Airbus A350 seat will please most.
Photography by Chris Chamberlin, who travelled as a guest of Singapore Airlines. Feature image courtesy of Singapore Airlines.
---
Stay up to date with the latest news, reviews and guides by subscribing to Point Hacks' email newsletter.
Singapore Airlines Airbus A350 'long-haul' Business Class (Brisbane – Singapore)
was last modified:
August 29th, 2022
by