In a way, it's like a fairytale. A pairing of two unlikely allies – Virgin Australia and Qatar Airways will strike up a bold new partnership, sometime in 2022. Velocity Frequent Flyer members stand to benefit the most from this arrangement, simply in terms of new destinations to use Velocity Points on, and reciprocal lounge arrangements.
There's also good news for Privilege Club members, of course. Perhaps you completed the status match to Qatar Airways, published on Point Hacks back in 2020 (ironically, Velocity members were invited to apply). With this new partnership in place, you could earn Avios and speed up your Privilege Club status renewal with Virgin Australia flight.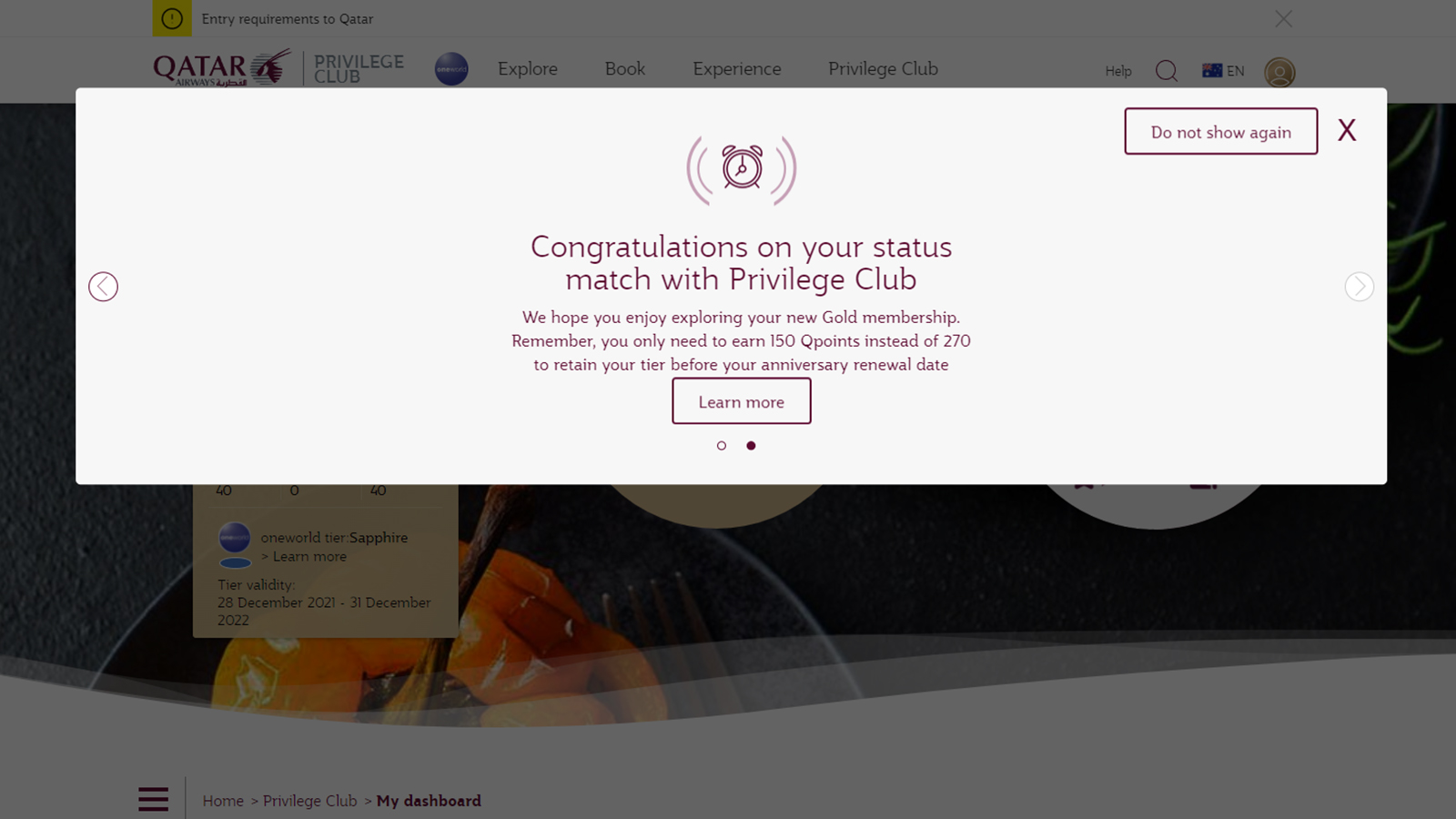 One of the most practical aspects of a frequent flyer tie-up is access to reward seats. Once the partnership launches, you'll be able to use Virgin Australia Velocity Points to book Qatar Airways flights. This includes First Class and the famed Qsuites Business Class which flies to Australia and many destinations further afield.
We're still a while away from learning the final details, but we can expect the following.
There'll be more competition for reward seats
Since Qatar Airways changed to Avios back in March 2022, the airline has consistently released two Business Class reward seats for each flight. All partners have access to the same reward seat inventory now, including oneworld alliance members.
But those Business Class rewards were very quickly swept up. The bulk of 2022 travel dates were gone within a week. (And we might have had something to do with that, as our alert post was very popular…)
There's a lot of pent-up demand and a lot of people with healthy points balance that need spending.
Qantas is a oneworld member, of course, so we've always been able to use Qantas Points to book Qatar Airways. But with Velocity joining the fold, we'll be in a unique position where we can use either Qantas or Velocity Points to book Qatar Airways flights.
So unless Qatar increases its reward seat availability over time, Velocity members will likely find it difficult to see those treasured reward seats in Business or First Class.
(We witnessed the same phenomenon happen in November 2021, when Velocity opened up Etihad redemptions with points. There was plenty of Business Class availability between Australia and Europe for travel in 2022, but that vanished in a week as well).
Velocity members will be better off when booking Qatar Airways with points
Ever since Qantas Frequent Flyer hiked up the points needed for reward seats back in 2019, Velocity members have enjoyed better rates when using points. This is especially noticeable with long-range international bookings on partner airlines.
We expect Qatar Airways will be placed on Velocity's partner reward chart (though we're obviously happy to be proven wrong there).
I think it's safe to say that a good majority of readers want to fly Qatar Airways between Australia and Europe, via Doha. Using the pricier partner reward table, here's a comparison of the points needed to book the same Qatar Airways flight with Qantas and Velocity Points:
| | | |
| --- | --- | --- |
| | Qantas Points | Velocity Points |
| Perth-Doha-London | 139,200 pts | 121,000 points |
| Sydney-Doha-London | 159,000 pts | 139,000 points |
In both cases, Qantas Frequent Flyer commands 15% more points than Velocity. If taxes and availability remain the same, Velocity Frequent Flyer will remain the winner by far.
Qatar's taxes on Velocity Reward Seat bookings are an unknown
Qatar Airways levies a hefty carrier surcharge on its reward seats with certain partners, including Qantas Frequent Flyer and Asia Miles. (But it should be noted that these surcharges are still reasonable when compared to Emirates' incredible price hike earlier in the year.)
Yet, when you book a Qatar Airways reward seat through Privilege Club, BA's Executive Club or American Airlines' AAdvantage programs, those carrier charges disappear.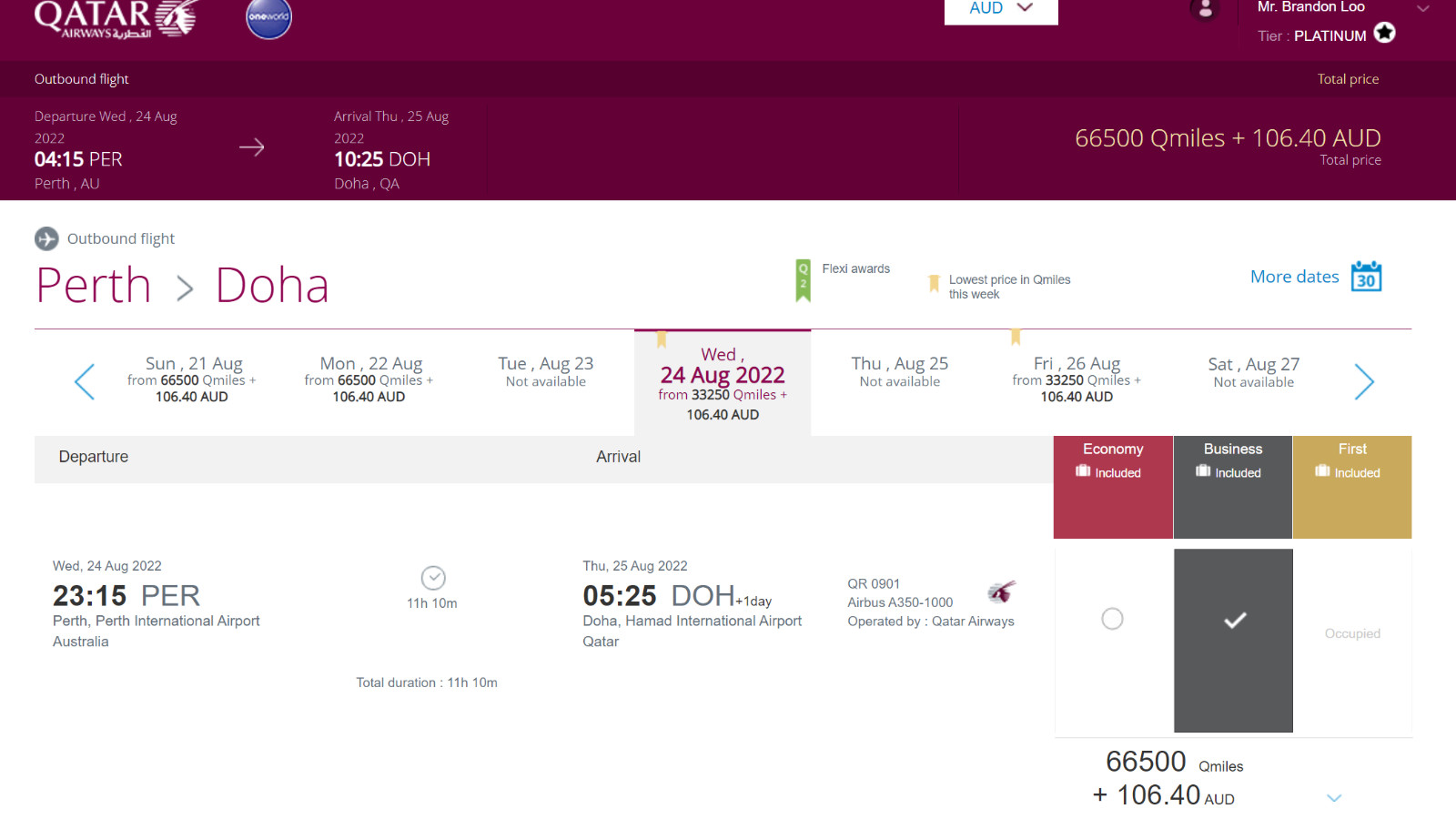 We're not sure how this will swing for Virgin Australia. On one hand, having a strategic partnership between the two airlines might see members rewarded with no fuel surcharges. For the less optimistic readers amongst us, we might just see Qatar Airways pass along carrier charges, matching what Qantas members would have to pay.
Ad – Scroll down to continue reading.Minimum spend, terms & conditions apply.
It probably won't be worth using Avios on Virgin Australia
Qatar Airways Avios has traditionally been excellent for redeeming on its own flights, but not so great for partner airline flights. For example, you need 70,000 Avios to fly from Sydney to Perth in Qantas Business, which is similar to what the airline charges to fly its own metal in Business from Perth to Doha!
We don't expect this to change for Virgin Australia.
Qatar Airways lounge access will likely be restricted
Although the partnership includes reciprocal lounge access, we don't expect Velocity Gold and Platinums to be able to enter all of Qatar Airways' lounges.
Specifically in Doha, the excellent Al Mourjan lounge is reserved for ticketed Business Class travellers. Similarly, the Al Safwa First Lounge only accepts ticketed First Class passengers.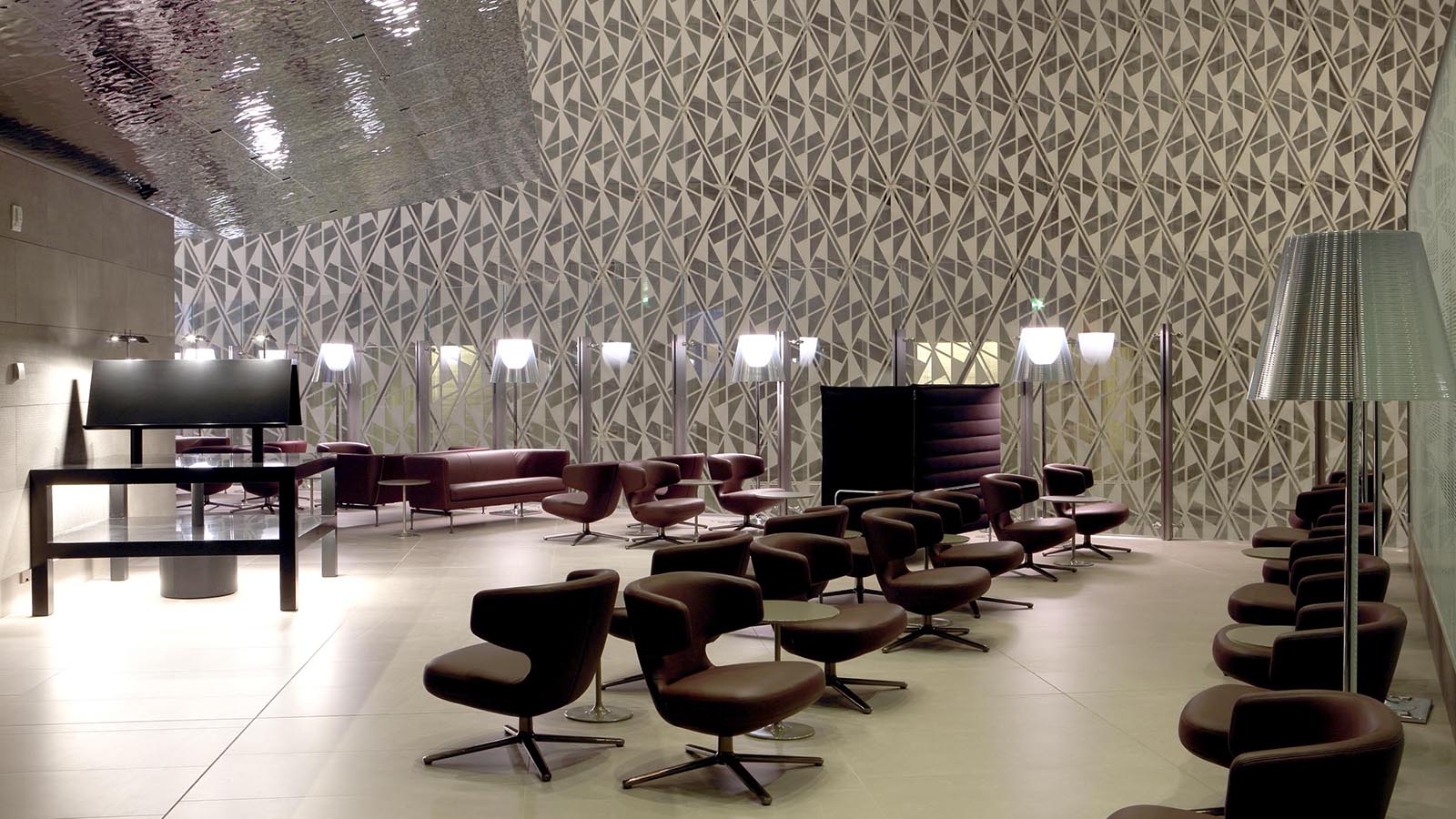 Velocity Gold and Platinum members will likely be relegated to Qatar Airways 'Business' and 'First Class' lounges in Doha. Despite what the name suggests, these spaces aren't as fancy. They're only for elite status passengers travelling in Economy class.
As for lounge access outside of Doha, access will depend on the details of the partnership. For example, Singapore Airlines only lets Velocity Gold and Platinum members into its own SilverKris-branded lounges. In cities where Singapore Airlines doesn't have a lounge, Velocity members can't get into the partner lounge.
Conversely, Etihad has traditionally been more generous with lounge access, with Velocity elites also allowed into third-party lounges. We'll see what shape Qatar Airways' lounge partnership with Virgin Australia takes.
The Virgin-Etihad partnership is unaffected for now
Both Virgin Australia and Etihad have indicated that there'll be no changes to their partnership, even as Gulf rival Qatar Airways joins Team Virgin later on. For what it's worth, JetBlue, Bangkok Airways and Oman Air are also partners with both Etihad and Qatar Airways.
But out of Virgin Australia, Qatar Airways, Etihad and Emirates, Etihad is the airline with the most to lose if things go pear-shaped. Virgin will still have a Middle Eastern carrier in the fold, while Etihad will be left with a hole in its Australian codeshare network.
We've approached Etihad and Virgin Australia for further comment on their ongoing partnership.
Qantas is banking on Emirates
We imagine that the brains behind Qantas would have been somewhat shocked to learn that one of their oneworld partners has inked a partnership with Virgin Australia. But ultimately, it's probably not too big of a deal for them.
While a spokesperson for Qantas declined to comment on the upcoming partnership, we can see why they probably won't be unduly concerned. Simply put, Emirates is still a bigger airline than Qatar Airways. From a points and loyalty perspective, Qantas Frequent Flyer members have greater access to First Class rewards and more lounges.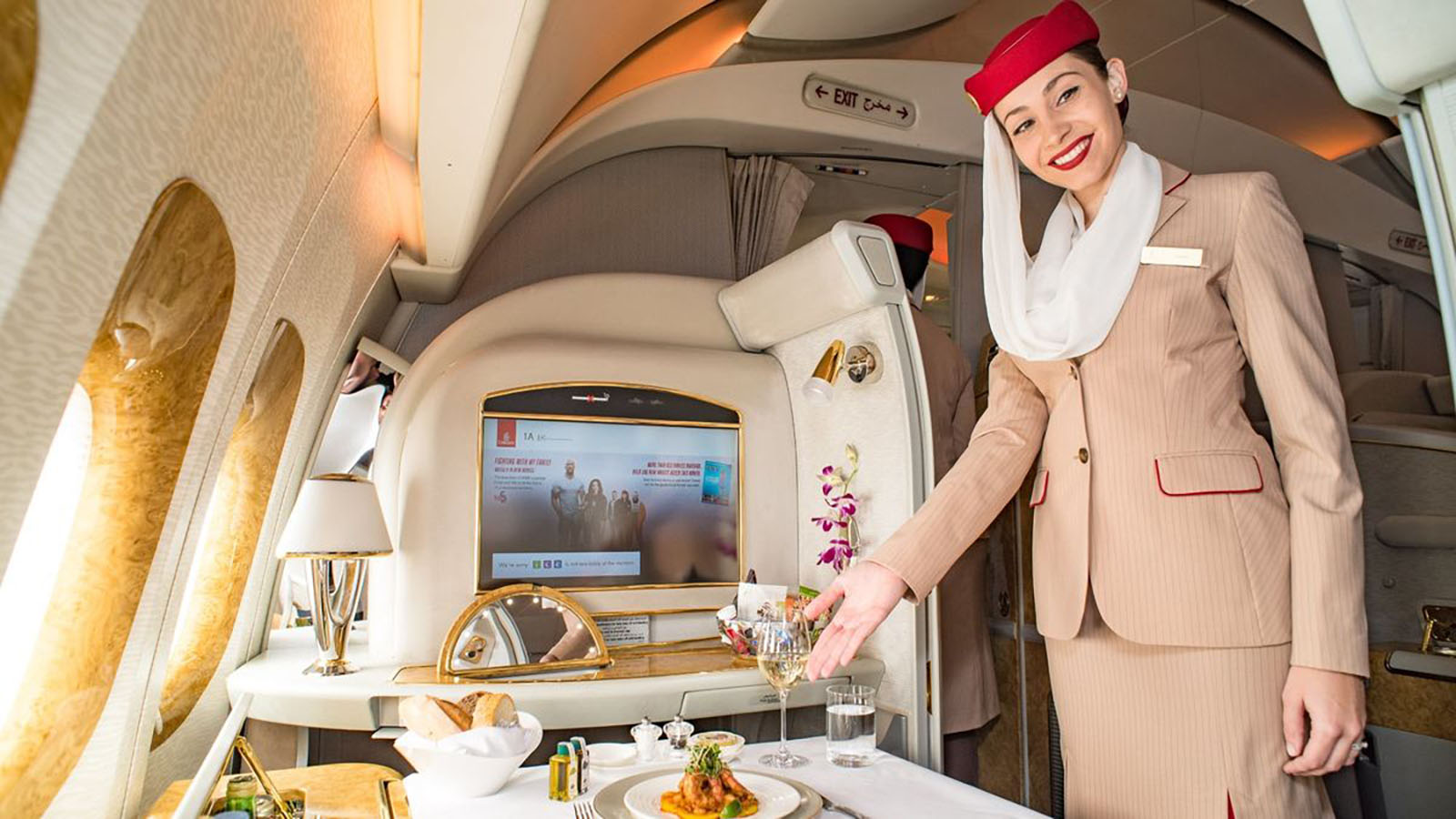 And from Emirates' viewpoint, Qantas is the larger airline in Australia as well.
Summing up
Alliances aside, Virgin Australia and Qatar Airways really do make the perfect pairing. Both are smaller carriers but we like them for their flair. Qatar Airways refers to Virgin as 'Australia's most-loved airline.'
Details are scant at the moment, including when this partnership will go live. But when it does, both Velocity and Privilege Club members will enjoy new perks, including reciprocal lounge access and earning points on more flights.
Plus, purple and burgundy go well together.
What does the Virgin-Qatar partnership mean for members?
was last modified:
May 11th, 2022
by