Have you got roughly 40,000 Velocity Frequent Flyer points burning a hole in your pocket? Well, here are a few ideas to inspire you. Some you could conceivably book now, and others are best earmarked for later in the year.
Reward flights are regarded as the best use of Velocity Points – especially in premium cabins. Virgin Australia has some great overseas partners you can use points on. Also, be sure to check out the highest Velocity Points-earning credit cards we have this month.
1. Fly coast-to-coast in Virgin Australia Business Class
Status: pending WA opening its interstate borders on 5 February 2022
In terms of getting the most flying time out of your points in a premium cabin, Virgin Australia's transcontinental Business Class is a steady contender. Unfortunately, the airline no longer has its Airbus A330s with lie-flat beds, so you'll still be in a recliner. But the onboard service is still great.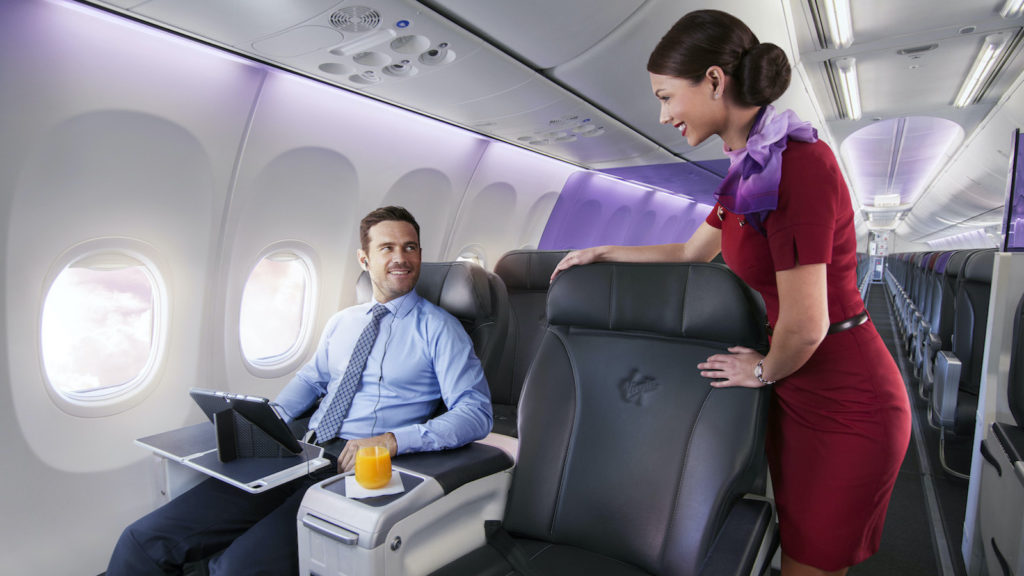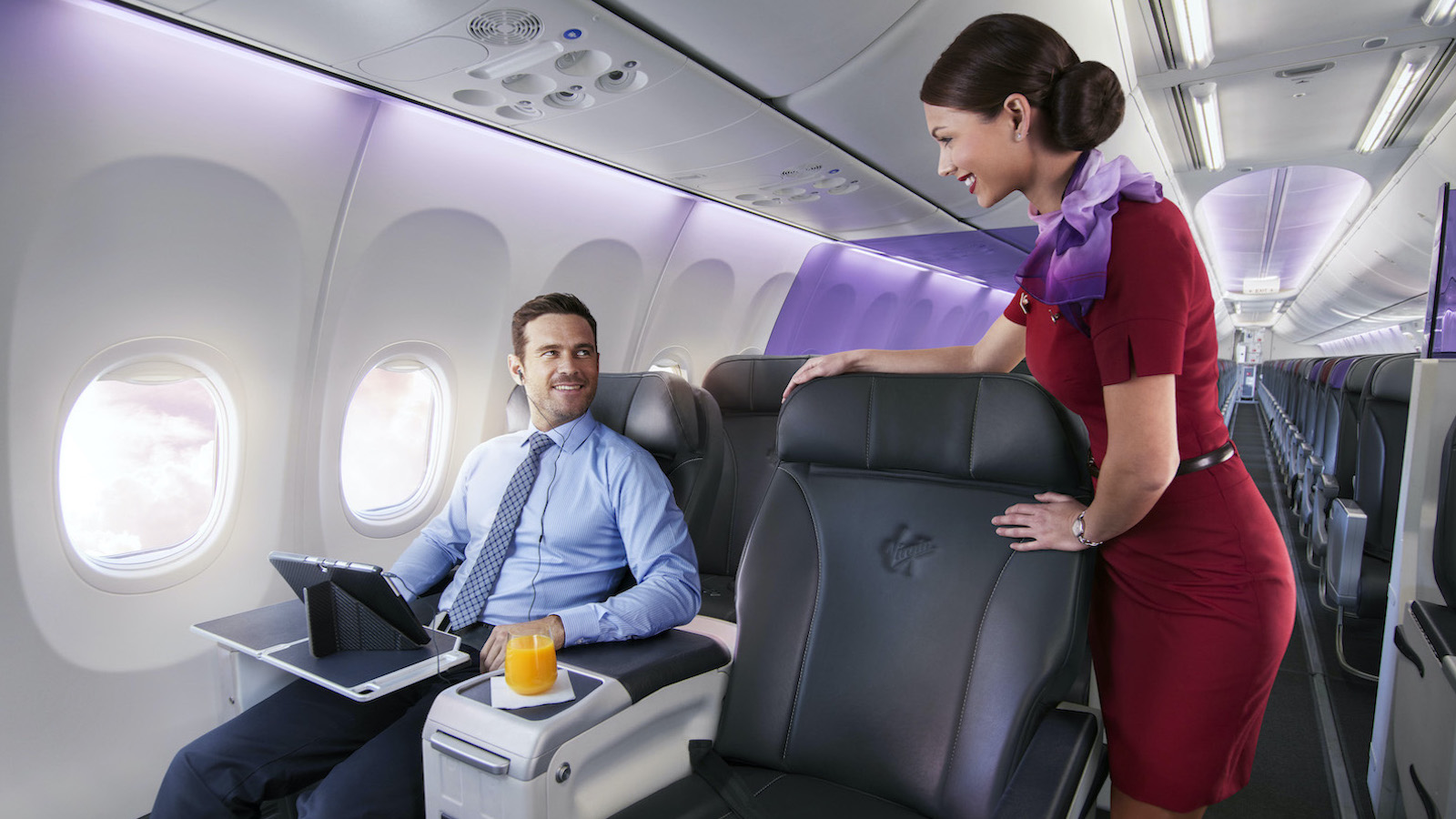 For 35,500 points + taxes, you can fly one-way between Perth and various east-coast cities such as Sydney, Melbourne and Brisbane. Onwards connections to nearby destinations such as Canberra and Launceston can often be added on with no extra points needed; just a bit more in taxes.
With Virgin Australia Business Class, you'll get lounge access at the selected airports where available, plus friendly service. You'll just have to wait for 'Fortress WA' to open up on 5 Feb 2022.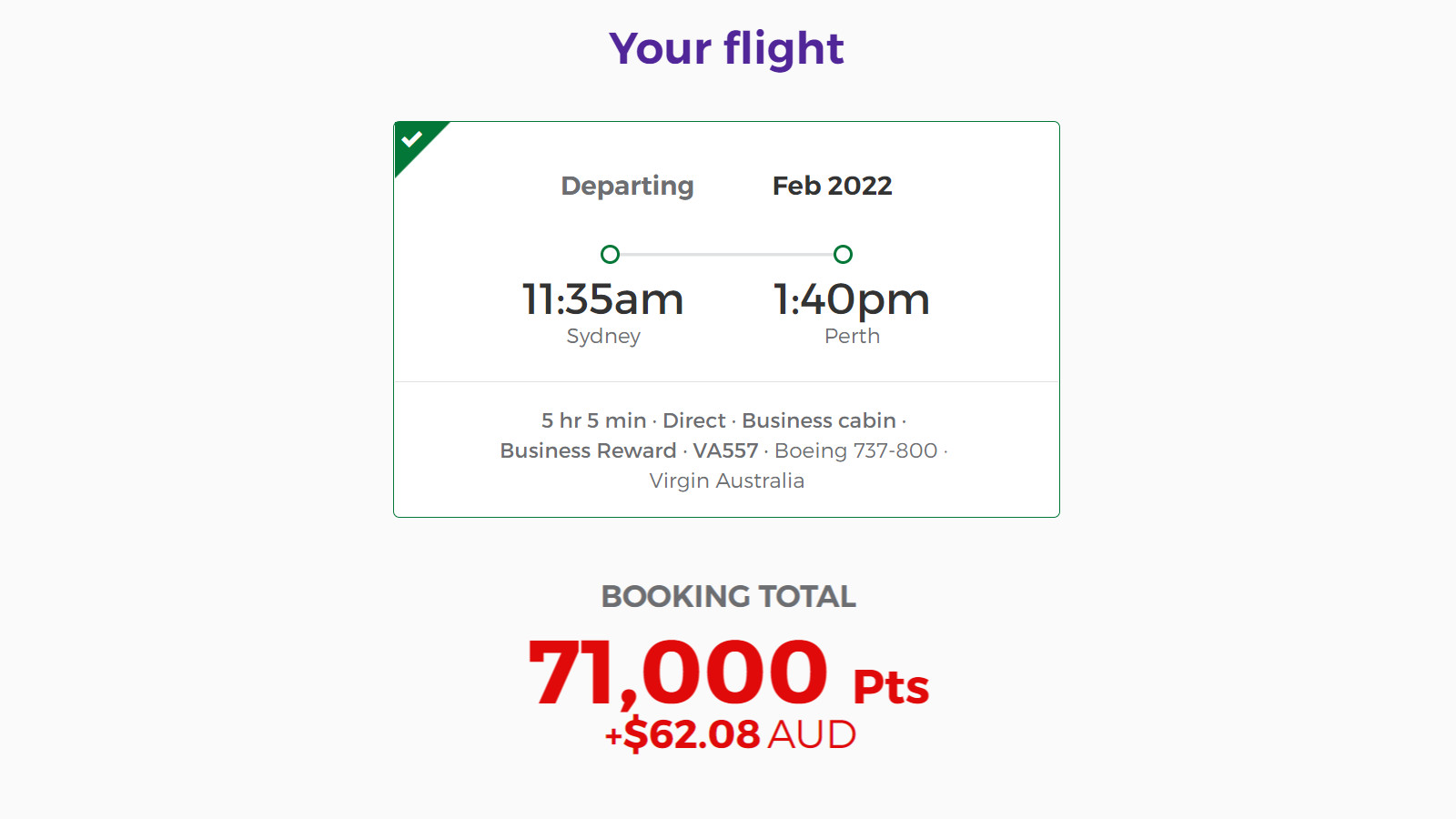 2. Upgrade from domestic Economy to Business Class up to eight times
In the same vein as above, your starting balance of 40,000 Velocity Points could be potentially enough to redeem up to eight upgrades in Business Class on Australian domestic and limited short-haul international flights.
It all depends on what Economy ticket you initially book, as we explain in our guide to Virgin Australia fare classes.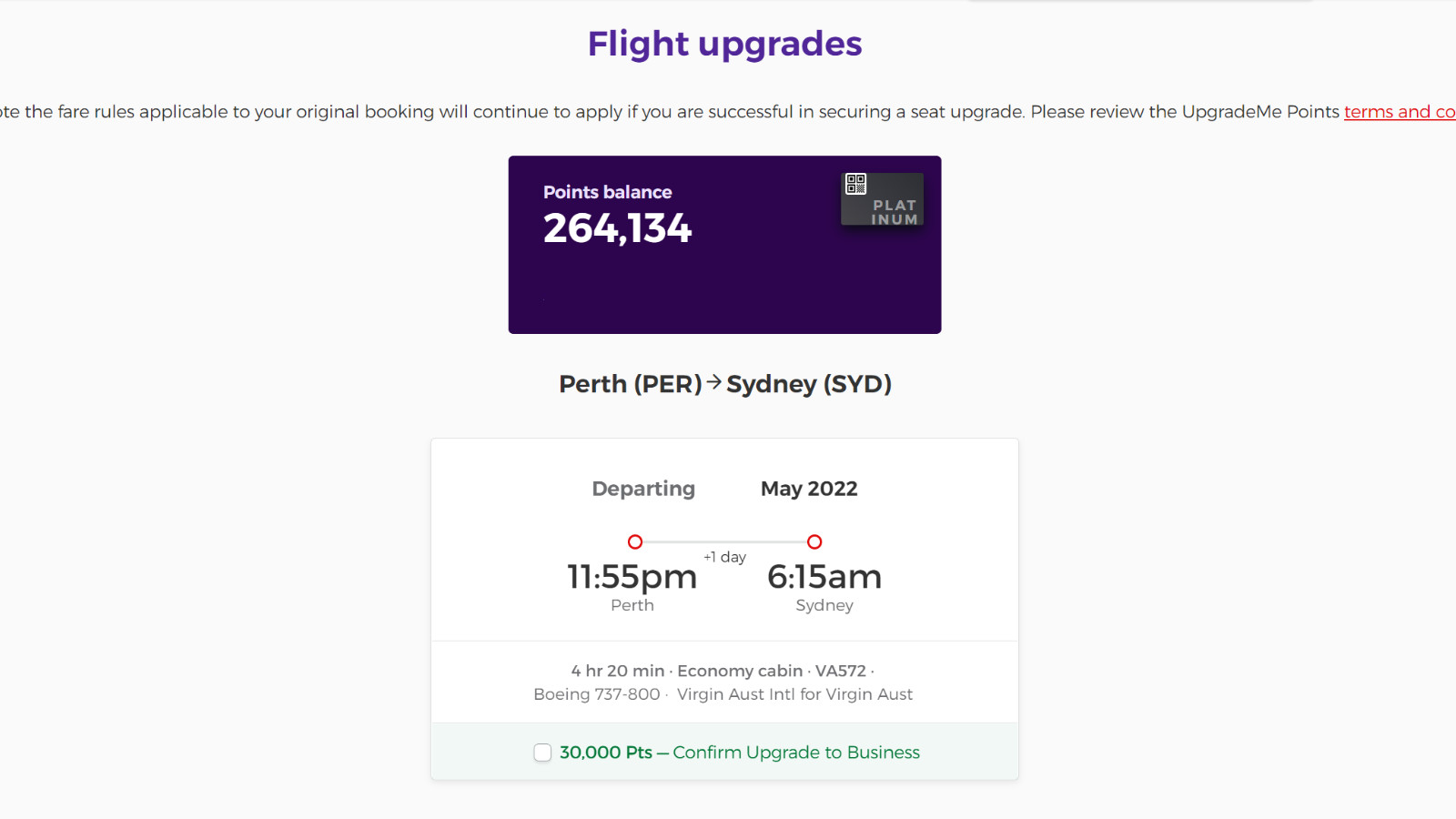 On short domestic flights booked in flexible Economy (Flex), each upgrade only costs 4,900 points – that's eight upgrades. At the other end of the scale, a discount Economy (Choice) ticket on a trans-continental route requires 30,000 points to upgrade, so you can only do it once.
3. Book five short Economy Class flights within Australia
The cheapest flight reward you can get costs 7,800 Velocity Points for travel under 600 miles (965 km) on Virgin Australia.
With a balance of 40,000 Velocity Points, you could book five of these flights (plus taxes, of course). This could give you especially good value for shorter regional routes where cash fares may be high.
Here are some examples of the routes you can fly for 7,800 points: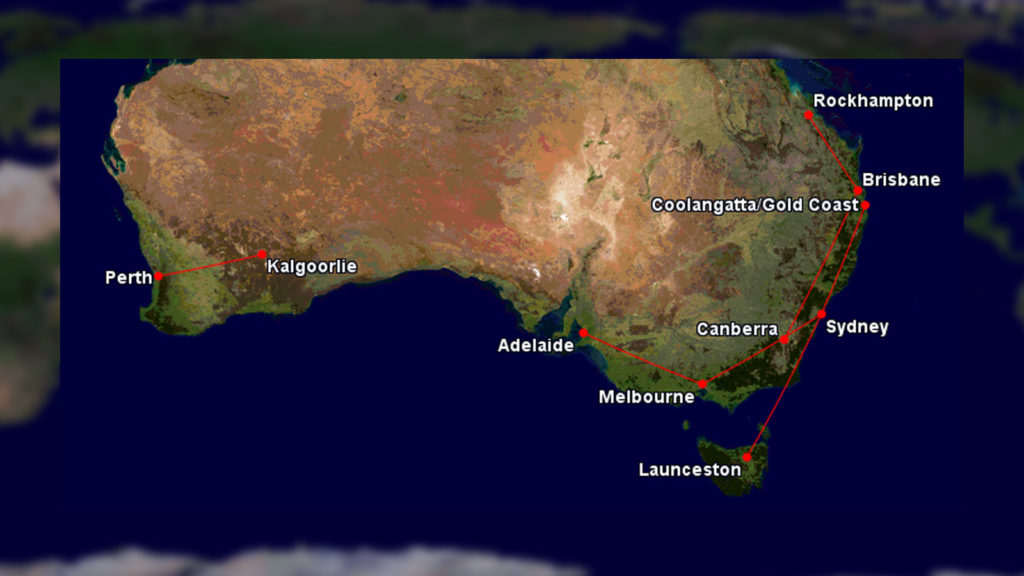 Ad – Scroll down to continue reading.Minimum spend, terms & conditions apply.
3. Travel in comfort within North America and the Caribbean with Delta
Delta is one of the three big US carriers (the others are American Airlines and United), with generally excellent service and a modern fleet of jets. If you're planning to head to the US, why not do some travel within the country as well?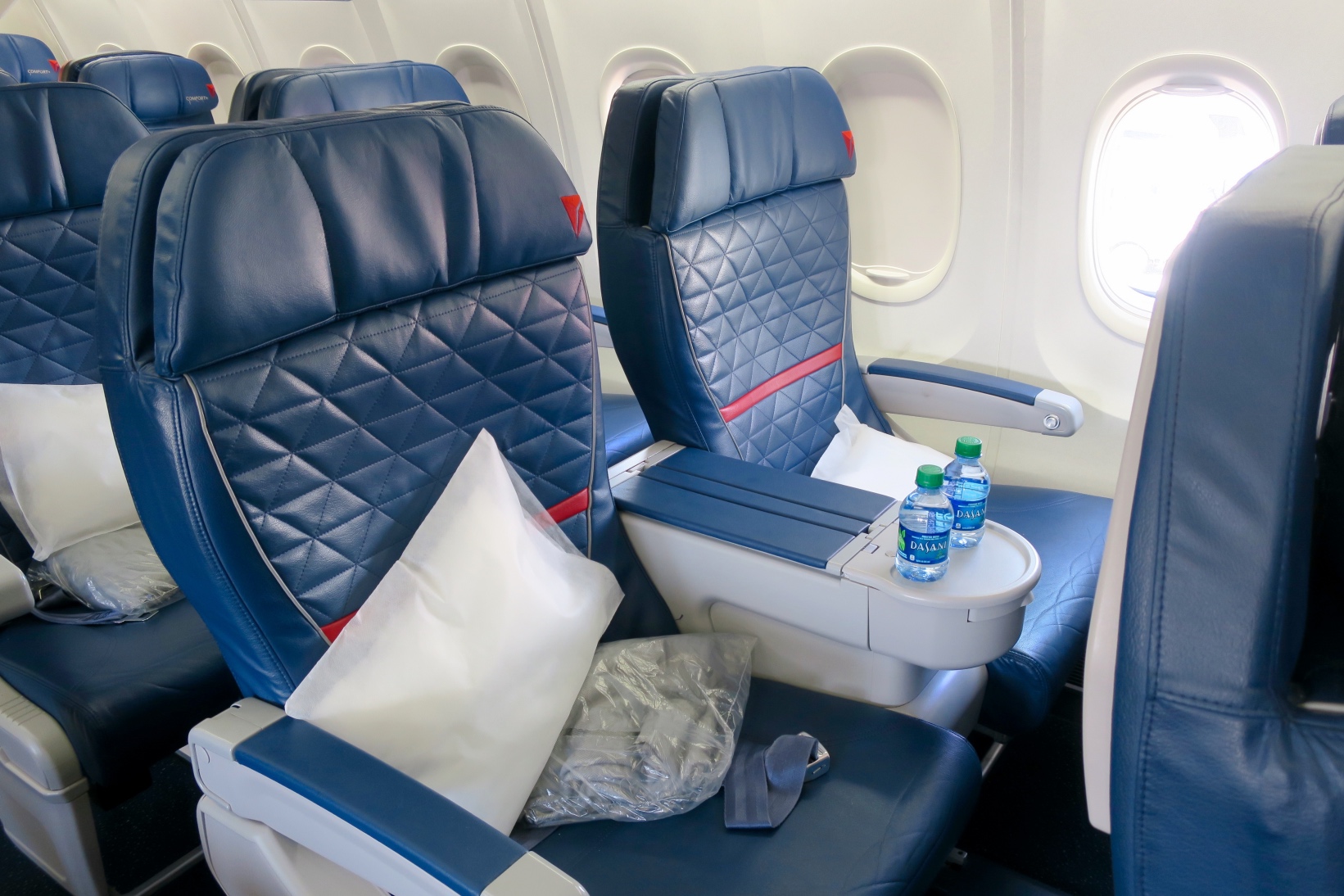 Most of the time when flying domestic Business Class (they call it First Class) within North America, you'll get a recliner seat. However, on some popular routes like Las Vegas – New York, you'll get a lie-flat seat.
To give you an idea, for 35,500 Velocity Points, you can fly one-way in Business Class between New York and anywhere in the highlighted area. Read our review on what to expect from Delta domestic First Class.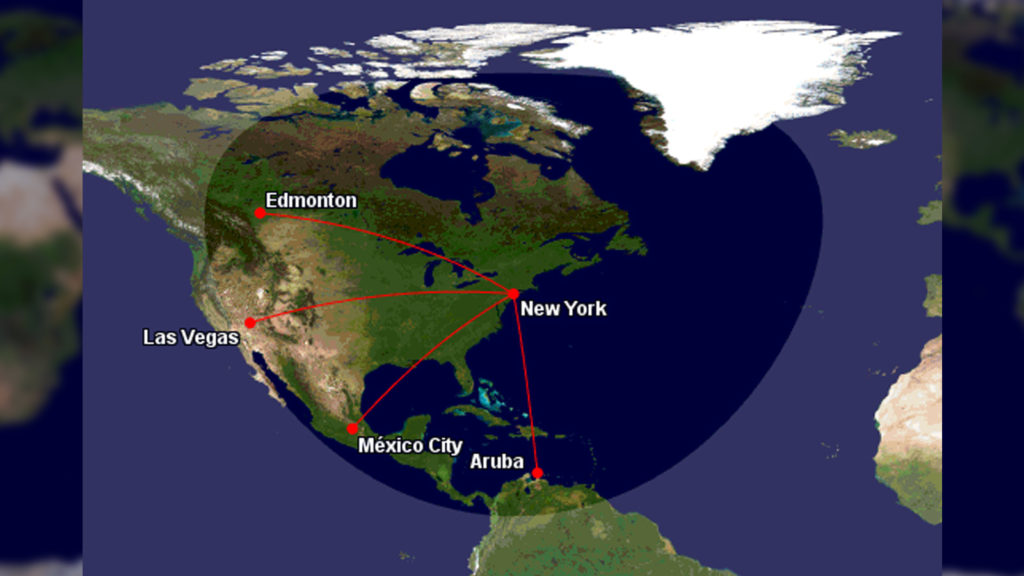 Note that in April 2022, Delta will cease to be a partner and you will be able to use your Velocity Points on United flights instead. We'll update this guide when the time comes.
4. Save money on intra-Hawaiian island flights
Are you planning to go to Hawaii for a tropical holiday in 2022 and beyond? Chances are you'll fly into Honolulu, but you may need an intra-island flight to get to your final destination.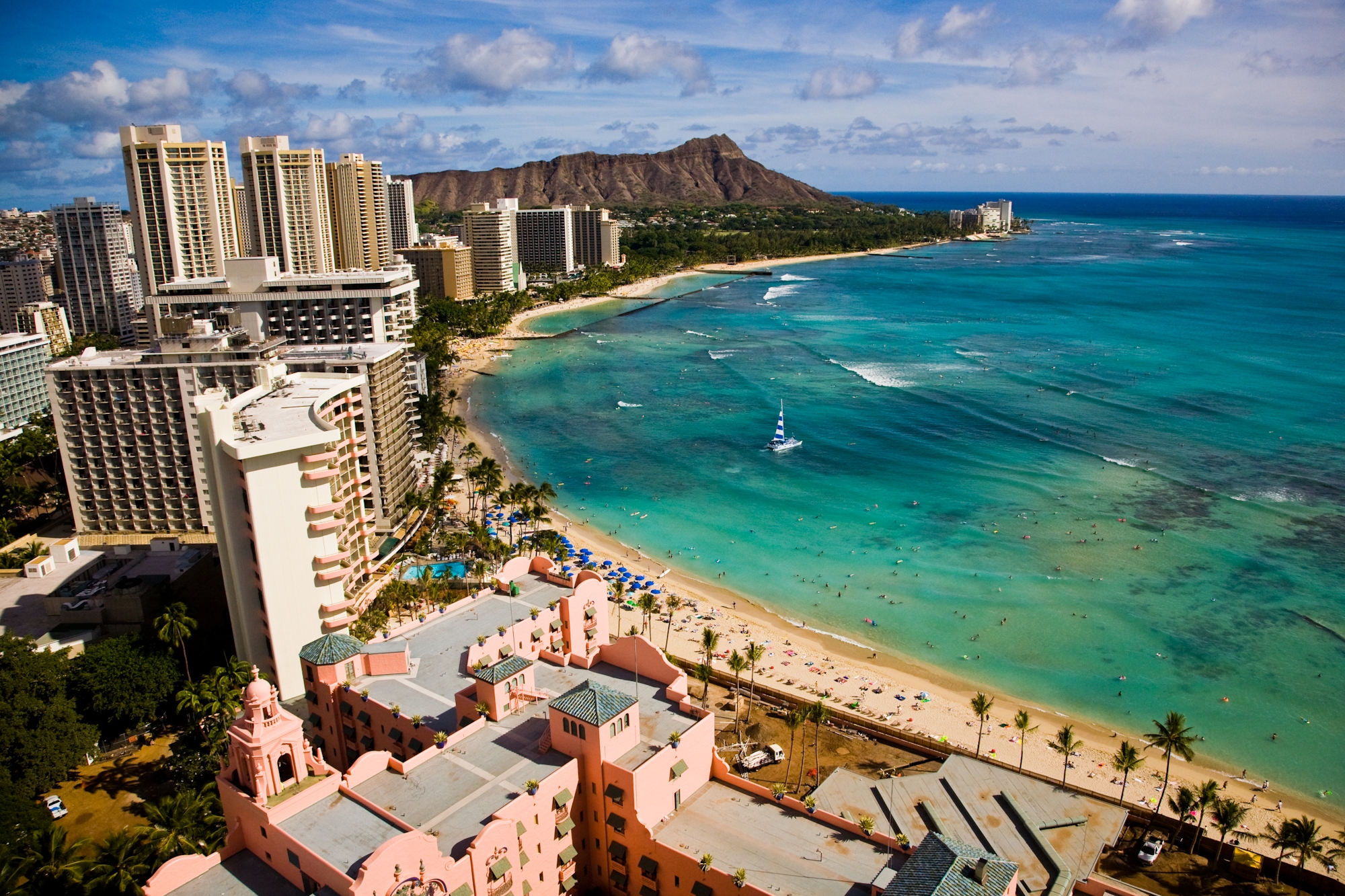 You can use your Velocity Points to fly on Hawaiian Airlines between the islands. With 40,000 points, you can book four one-way journeys at 10,000 points each. These flights can often be quite expensive with cash, even in Economy.
Given that the Hawaiian Islands are so close together, the longest flight you'll take is just 50 minutes. Learn how to get to Hawaii in the first place, using frequent flyer points.
5. Explore Canada and North America
Air Canada is a relatively new Velocity Partner. With 40,000 points in the piggy, you could fly return from Vancouver to Toronto in Economy, or one-way in Business Class. Not bad for 4 hrs 30 min or flying each way! Taxes and charges are also quite insignificant.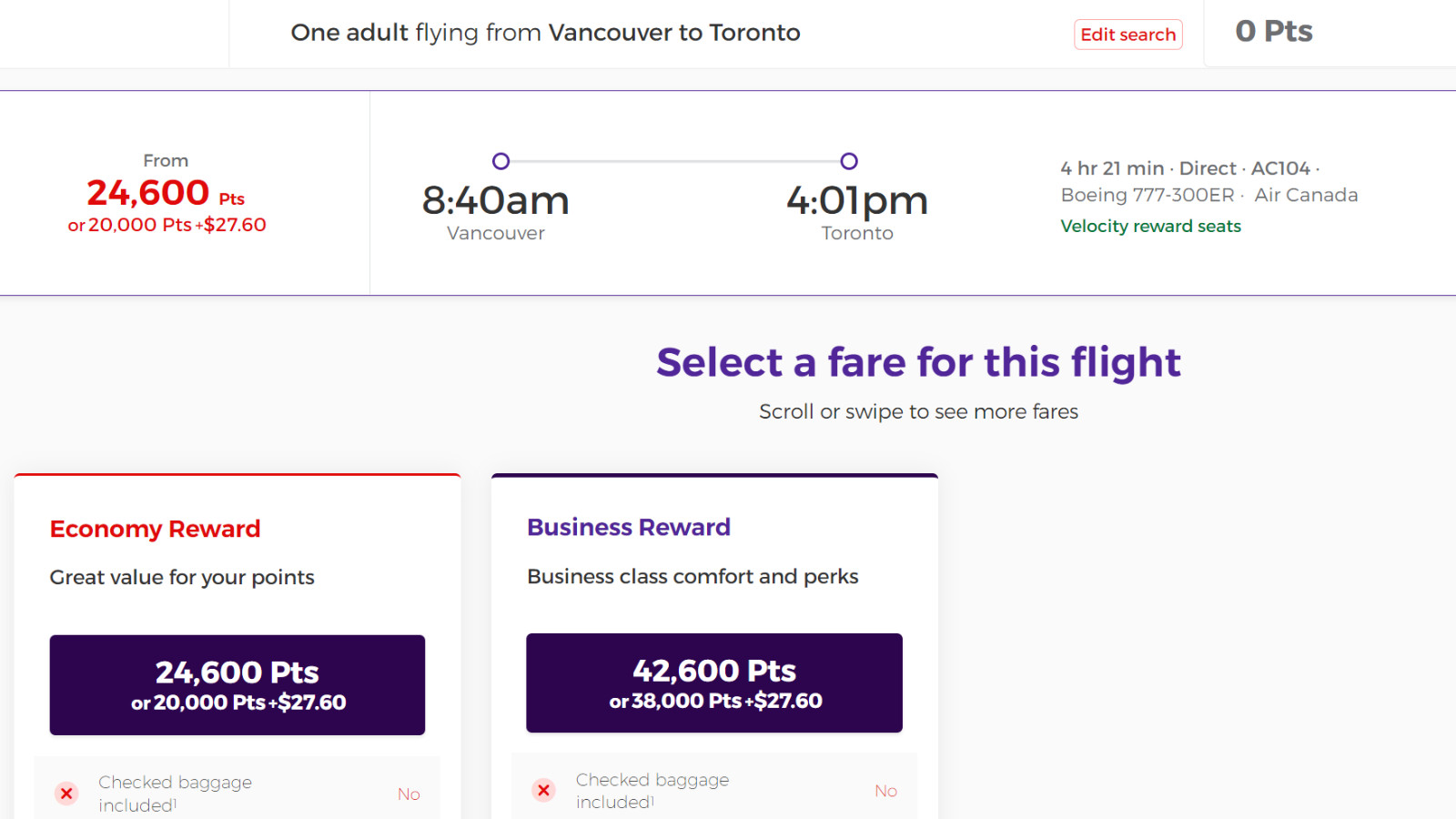 Air Canada also fly to select destinations in North America, though its pricing will be slightly higher than Delta due to being on different award charts.
New to booking seats with points? Check out our Point Hacks guide to booking Virgin Australia reward flights.
---
Later: Use Velocity Points with Singapore Airlines
Unfortunately, the ability to use Velocity Points on Singapore Airlines flights and to transfer points to Singapore Airlines KrisFlyer have both been temporarily paused, for now.
At the time of writing, you might not yet be able to do any of the reward ideas listed below. But we've preserved the details so you have a better idea of what you could do with your Velocity Points down the track.
1. Enjoy Singapore Airlines' excellent regional Business Class within Asia
Singapore's flag carrier is one of the best airlines in the world, recognised for its stellar service and seating onboard.
If you find yourself in Singapore one day, you can use 38,000 Velocity Points to book a one-way flight to places like Hong Kong, Taipei or Manila. This will be on Singapore Airlines' Boeing 787-10 or medium-haul Airbus A350 aircraft.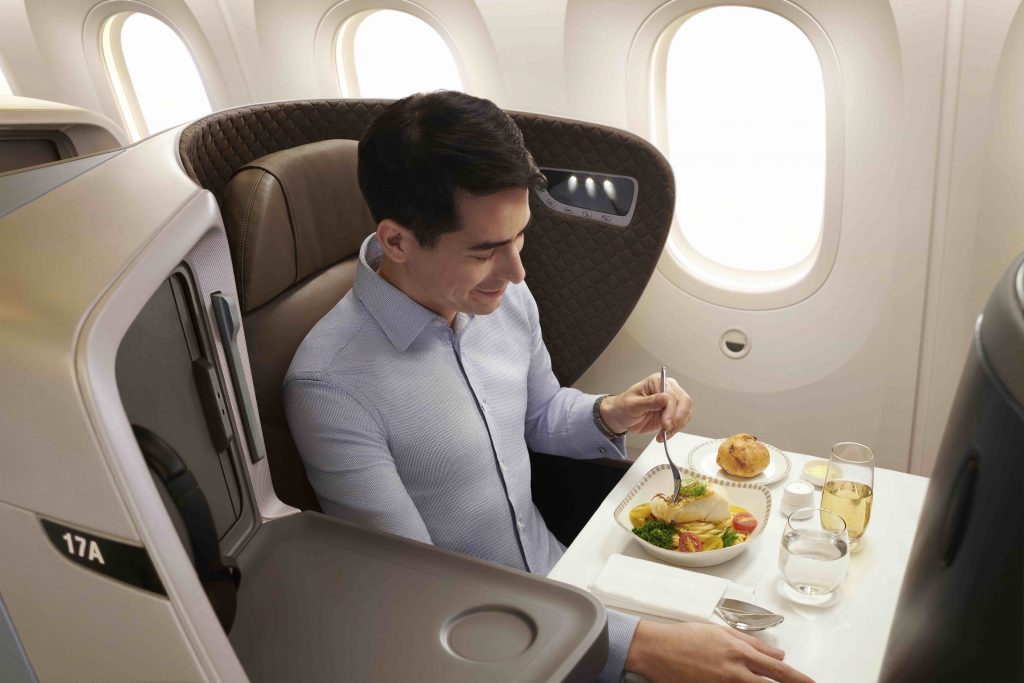 You'll get a lie-flat (albeit narrow) seat along with Singapore Airlines' famed customer service. Read more about the different types of seats on Singapore Airlines.
2. Jet from Darwin in Singapore Airlines Business Class
SilkAir was Singapore Airlines' regional subsidiary, but now it's been folded into Singapore Airlines with a fleet of Boeing 737 jets. Before COVID-19, SilkAir serviced both Darwin and Cairns. We anticipate that Singapore Airlines will resume these routes in the future, once the demand is up and restrictions are down.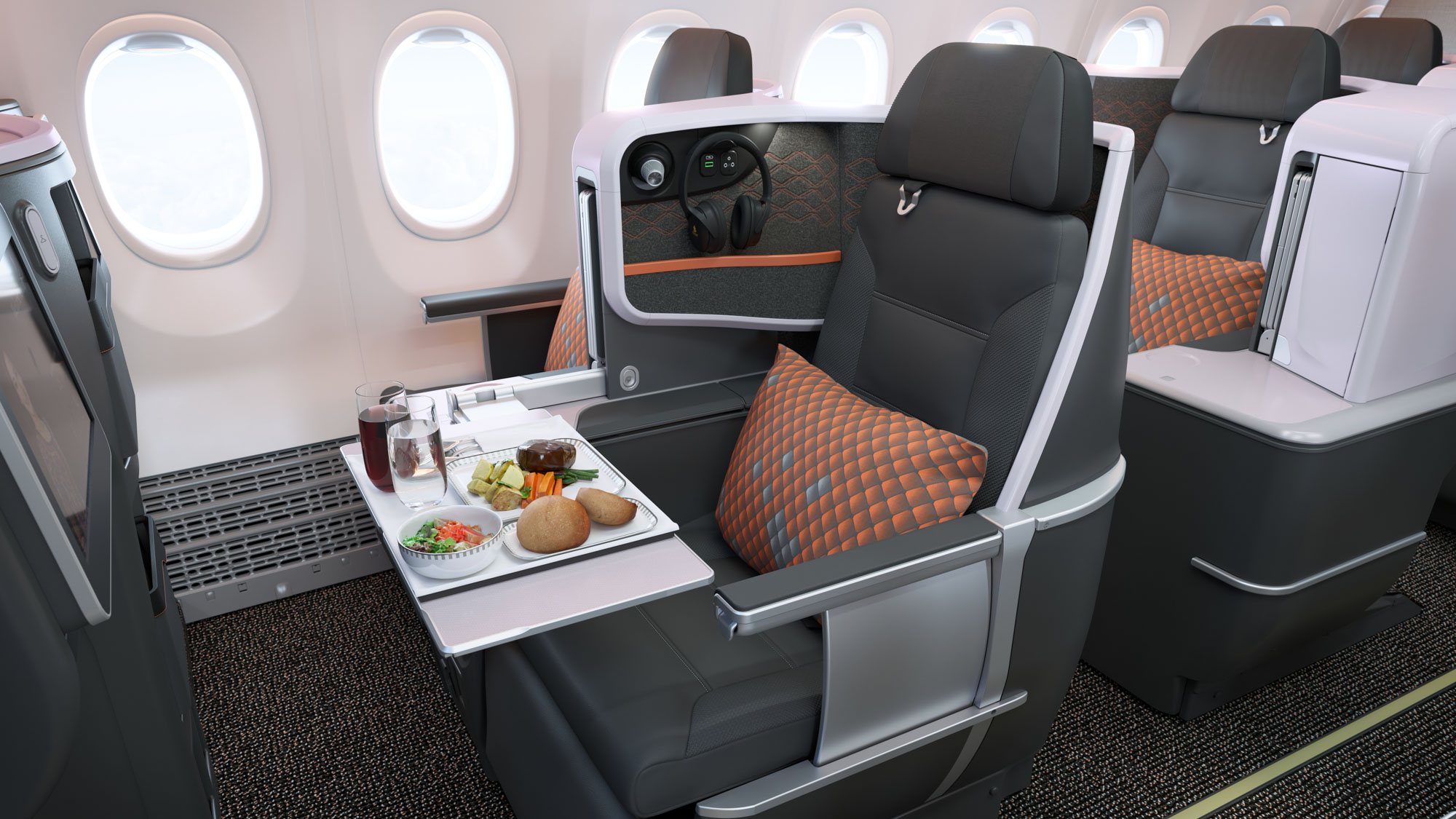 From Darwin, you could fly the five hours to Singapore in full-service Business Class for 38,000 Velocity Points (Cairns costs 15,000 more). If you're lucky, Singapore Airlines will swing its new Boeing 737-8 jets which feature a lie-flat Business Class at the front.
3. Transfer your Velocity Points to KrisFlyer
Important: this transfer is currently suspended and no timeline has been given on when it will return.
Some Singapore Airlines and Star Alliance partner redemptions cannot be booked through programs like Velocity. That's because Singapore Airlines reserves some seats for its own KrisFlyer members.
However, you were previously able to convert 40,000 Velocity Points into just under 26,000 KrisFlyer miles. What can that get you? Well, it would be enough to fly Singapore Airlines' Airbus A350 Business Class from Singapore to somewhere in Southeast Asia like Jakarta or Kuala Lumpur.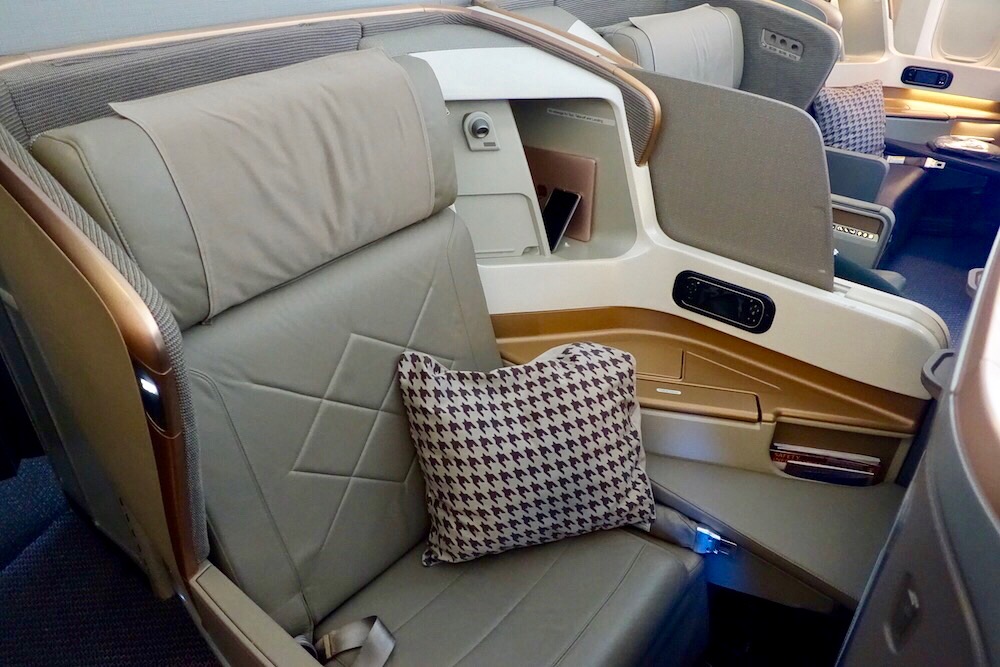 Summing up
There are many different ways to get the most out of your Velocity Frequent Flyer balance. Unfortunately, not all options are available right now, due to the travel climate. But parts of Australia are open to overseas travel and Velocity has resumed international redemptions.
We suggest you aim to use points for Business Class travel between the coasts of Australia, as well as internationally. However, there can also be some good uses for Economy Class travel within Australia and Hawaii.
Supplementary images courtesy of the respective airlines. This article was previously written by Matt Moffitt.
---
Looking for more inspiration for how to spend your hard-earned frequent flyer points? Here is a comprehensive list of all of our Best Uses of Points guides. There may be some overlap but each guide has its own twist.
Qantas Frequent Flyer
Velocity Frequent Flyer
American Express Membership Rewards
Asia Miles
KrisFlyer
Etihad Guest
Emirates Skywards
Woolworths Rewards
Best ways to use up to 40,000 Velocity Points
was last modified:
January 19th, 2022
by