Revamped Velocity's first move: a new points table
More than a million Economy reward seats are also up for grabs.
Posted:
June 5, 2023 - 5:00 am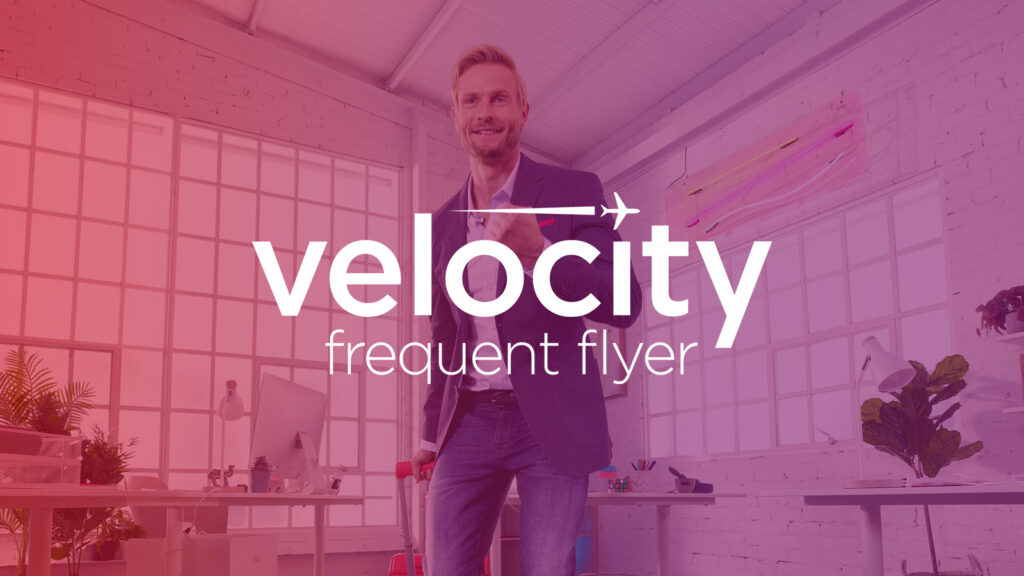 What we'll be covering
Virgin Australia's Velocity Frequent Flyer program is on the brink of reaching 11.5 million members, making it the third-largest loyalty scheme in Australia. With half a million of those members joining in just the last six months, Velocity is enjoying rapid growth and popularity.
So much so that the program now has a new logo and tagline – 'Velocity means fast'. It's the start of a change to make points easier to earn and reward seats easier to book. (Of course, the people at Velocity know the word doesn't actually mean fast. But in their words, and we quote, it's 'pretty close' and 'we're really serious about being fast'.)
To launch the new era of Velocity, the program is tweaking the Virgin Australia domestic reward chart to make some reward seats up to 20% cheaper (though some may also become pricier during peak periods). Other one-off promos include one million extra Economy reward seats and the chance to snag a snazzy prize for just a single point.
Velocity's new points table for Virgin Australia
First up is the most important news for our readers – Velocity is changing the Virgin Australia domestic reward seat chart by adding a lower and higher-price tier for Economy rewards. It's not quite the full dynamic pricing used by programs such as Air Canada Aeroplan or United MileagePlus, but the points needed for Economy will now vary within a fixed framework.
One-way miles / Zone
Economy
Business
Tier 1
Tier 2
Tier 3
1 – 600 miles (1)
6,200 pts
7,800 pts
9,900 pts
15,500pts
601 – 1,200 miles (2)
9,400 pts
11,800 pts
14,900 pts
23,500 pts
1,201 – 2,400 miles (3)
14,100 pts
17,800 pts
21,900 pts
35,500 pts
2,401 – 3,600 miles (4)
17,600 pts
22,300 pts
27,500 pts
49,500 pts
3,601 – 4,800 miles (5)
21,000 pts
27,800 pts
33,900 pts
59,500 pts
Business Class rewards, Virgin Australia international rewards and partner rewards are not affected by this change to reward seat pricing and remain fixed at current levels.
The lower Tier 1 pricing is available now, so some reward flights will now be 20% cheaper than before. The higher Tier 3 pricing will be introduced on 5 July 2023, while the current Economy reward seat rates will remain as Tier 2.
Velocity Frequent Flyer tells us that the pricing will fluctuate between the three tiers based on factors such as reward flight availability, booking period and date of travel. We will update our separate guide once we know more about how the tiering of reward seats will work.
Velocity Frequent Flyer CEO, Nick Rohrlach, said that Australians wanted fast rewards from their loyalty programs.
"We know that Velocity is already fast to earn and climb the Status ranks and you'll continue to see more innovations that lead the way in terms of rewards and recognition for our members – this is just the start. We are proud to now offer the lowest domestic flight redemption rates of any Australian airline. This shows our commitment to bringing value to members who can really drive their dollar further for being part of Velocity."

– Nick Rohrlach, Velocity Frequent Flyer CEO, 5 June 2023
Ad – Scroll down to continue reading.Minimum spend, terms & conditions apply.
More than a million reward seats added
Travelling with a group is set to become easier with more than one million Economy reward seats now released across the Virgin Australia domestic network. Unfortunately, you won't see these bonus seats over the school holidays, though we can still find standard availability across Christmas 2023 and Easter 2024. Here are the key points:
Book from 5 June 2023 to 11:59 pm AEST 18 June 2023.
Extra seats are available across all domestic routes except to Christmas Island and Cocos Island;
Travel from 5 June 2023 to 30 April 2024, excluding blackout periods around school holidays.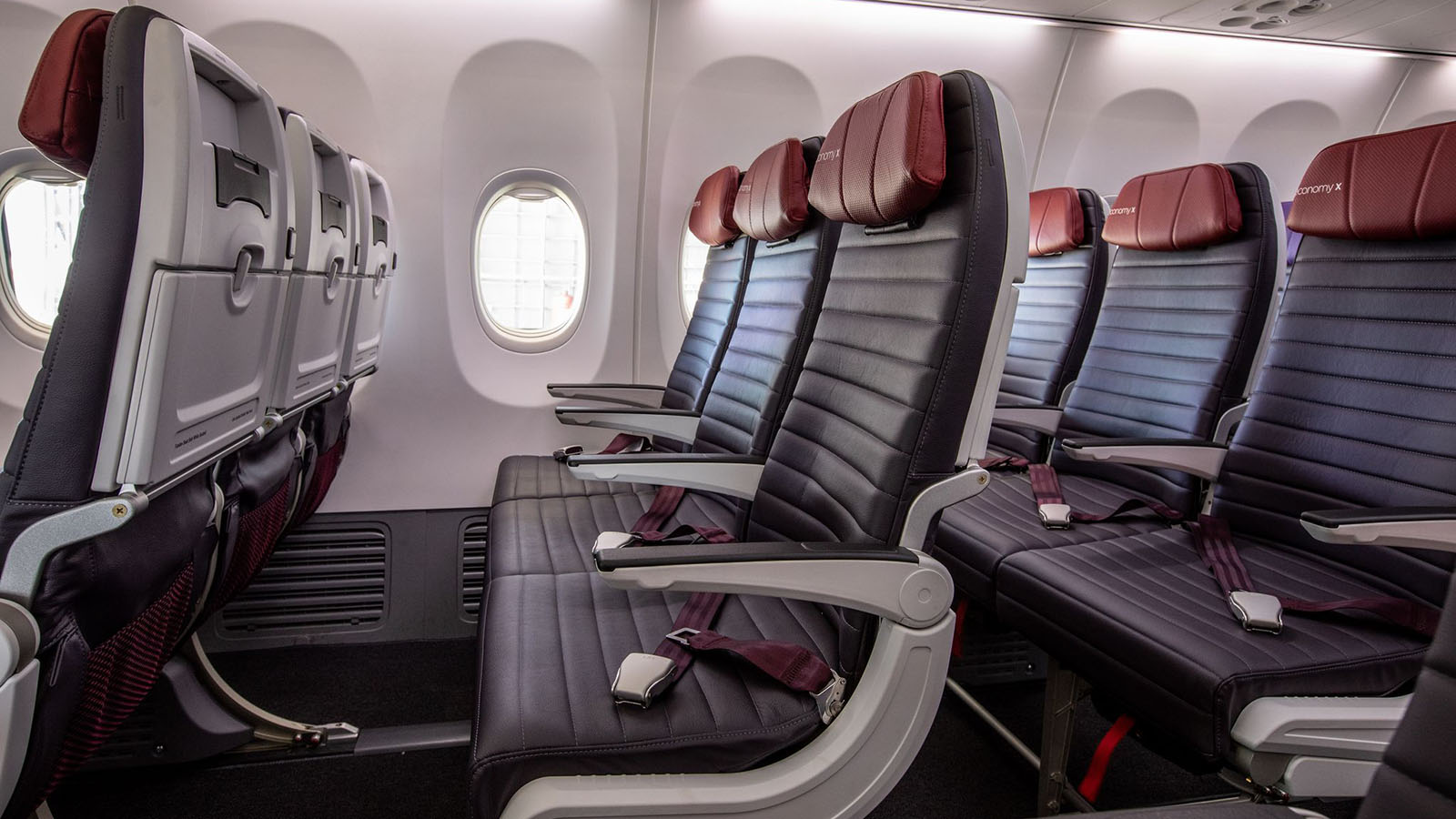 Redeem a flight or a Dyson for 1 Velocity Point
For the next four weeks, try your luck in Velocity's first-ever '1 Point Rewards' competition. You'll have the chance to redeem just 1 Velocity Point for flights, as well as household, fashion and tech items. These elusive 1 Point Rewards will be dropped in batches once a week, over four weeks, on the Velocity Rewards Store.
Follow Velocity Frequent Flyer on Instagram for hints on how to snatch up a prize. To whet your appetite, here are some of the prizes you can expect (but bear in mind the availability of them is 'extremely limited').
| | |
| --- | --- |
| Item in the 1 Velocity Points promo | RRP |
| Dyson Supersonic HD07 V3 Hair Dryer | $649 |
| Dyson Vacuum Cleaner (V8) cord-free | $719 |
| Smeg 50s Style Toaster | $219 |
| Apple Watch | $399 |
| Weber Baby Q | $389 |
| Chasseau 30cm round firm casserole (Cherry Blossom) | $320 |
| Breville Barista Coffee Machine 'Chrome' | $779 |
| GHD Unplugged Hair Straightener | $500 |
| Apple Air Pods 3rd Generation | $249 |
| Bose Soundlink Micro Bluetooth Speaker | $175 |
Example rewards you could redeem for 1 Velocity Point from 11 June to 2 July 2023.
If you're in Melbourne on Saturday 10 June 2023, you might also want to investigate Velocity's pop-up Rewards Store on Chapel Street. Opening at 9:00 am, the first 100 members entering the store will be able to redeem a guaranteed prize for 1 Velocity Point, ahead of the online campaign launching on 11 June.
Summing up
The main permanent program change is the tweaking of the Virgin Australia domestic reward table. If Velocity can provide more Economy reward availability during busy periods, even at the higher 'Tier 3' level, then we are cautiously optimistic about these changes. Hopefully, dates across quieter periods of the year will remain at the usual 'Tier 2' or the new, lower 'Tier 1' pricing, so most travellers will be unaffected or better off from the change.
More Business Class rewards would also be nice, but we understand that Virgin Australia's eight-seat Business cabin is often flying out full, making it harder to find rewards and upgrades. Still, we find that Velocity Frequent Flyer is still one of the best programs in the region when it comes to actually finding international Business Class reward seats. Its partners include Singapore Airlines, Qatar Airways, Etihad, Air Canada and United.
This is the start of a range of changes for Velocity Frequent Flyer, so we're interested to see what's next on the horizon.
Also read: Velocity Frequent Flyer lands Luxury Escapes →
Revamped Velocity's first move: a new points table
was last modified:
August 24th, 2023
by