As the only airline with a lounge at Launceston Airport, the Qantas Club might pull some travellers to fly Qantas, QantasLink and Jetstar. After all, the thought of relaxing in a lounge before departure is the reason many people climb the frequent flyer ladder.
But how much does Launceston's lounge really contribute to the passenger journey? I stopped by to find out.
Location
The Qantas Club at Launceston Airport sits to the right of the airline's check-in counters. With a mobile boarding pass and only a cabin bag in tow, I swiftly dashed straight from the Uber to the lounge entrance.
But the door here is locked. You'll need to flag down somebody at the nearby service desk to buzz you in. And as it happened, there was a queue of 10 people outside this entrance. When staff came over to check boarding passes, everybody else was directed away and through to security.
It seems those in the line were either confused, or thought they could sneak into the lounge behind somebody else! Points for trying – but it's Status Credits (or a lounge membership) that'll get you through the door.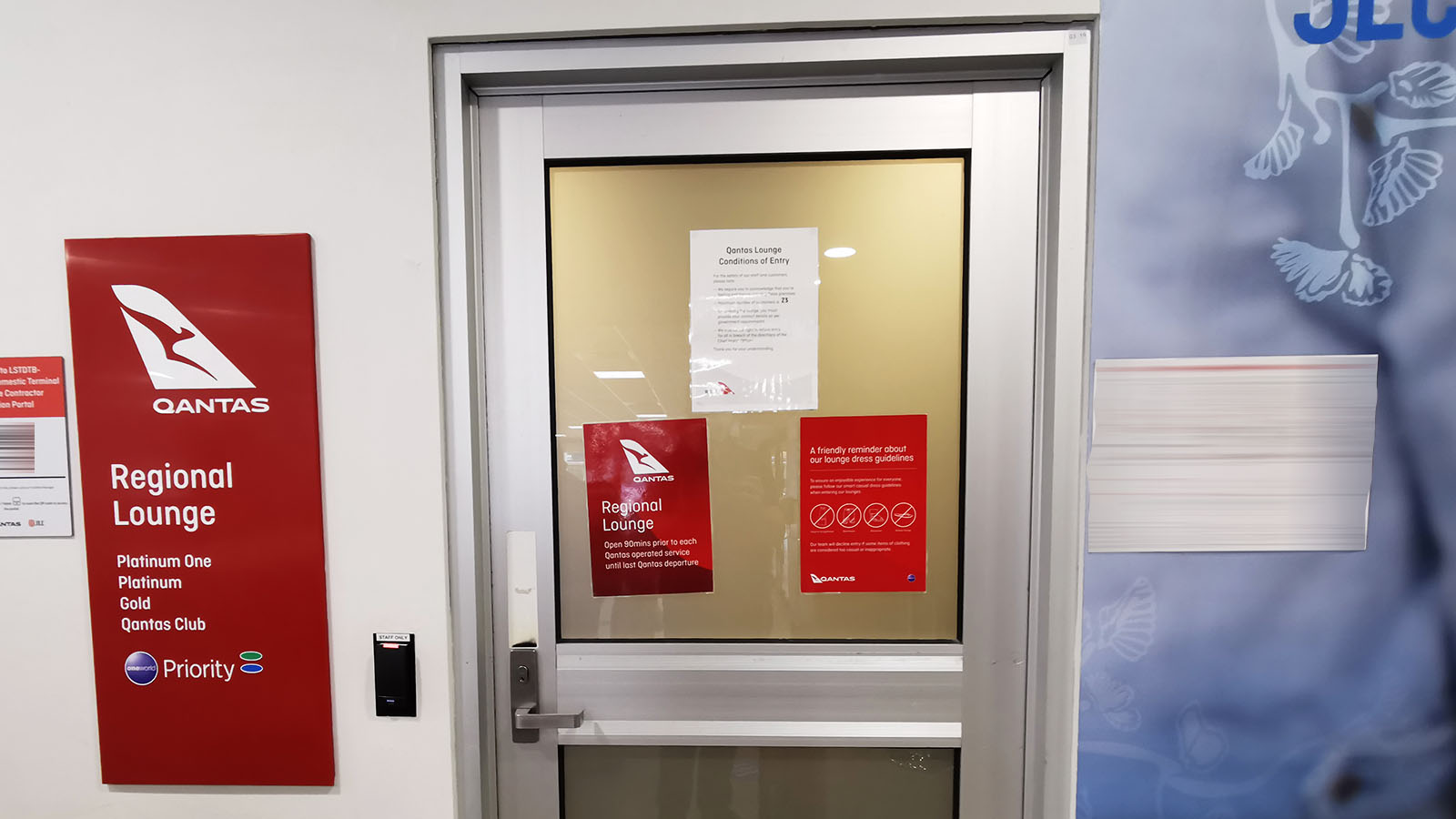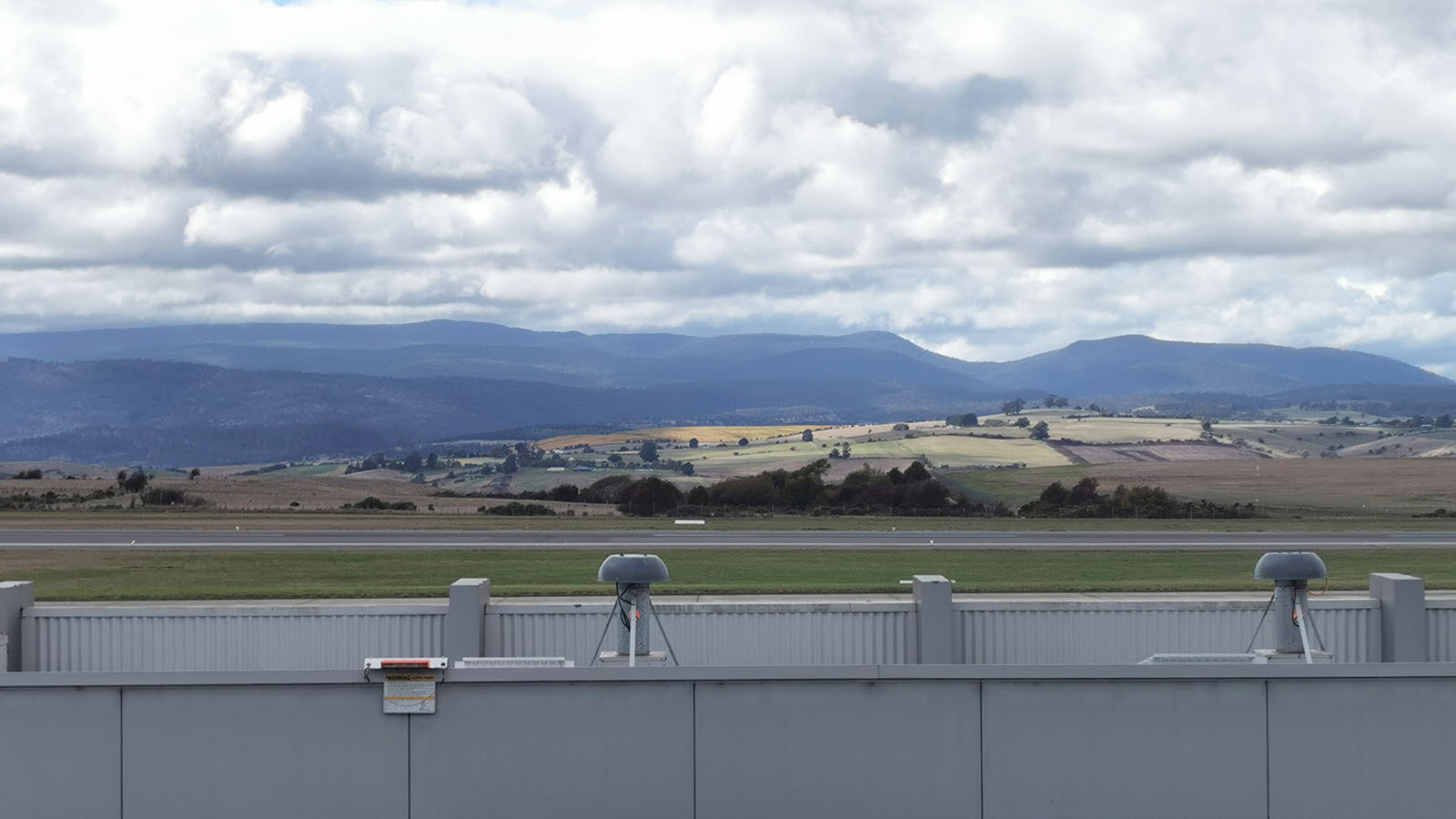 Despite its location pre-security, parts of the lounge still enjoy airport views. Seats with those views go quickly though, as this Qantas Club opens 90 minutes before each Qantas or QantasLink flight.
The Launceston Qantas Club layout and seating
Launceston's Qantas Club isn't a sizeable space. At present, there's seating for just 23 people. The lounge's 'L' shape puts some of those seats along the windows, while others face away from the view.
Seats come in pairs. Great if that's how you're travelling, but not so ideal for solo flyers. In any case, most of the chairs are the comfortable, relaxing kind.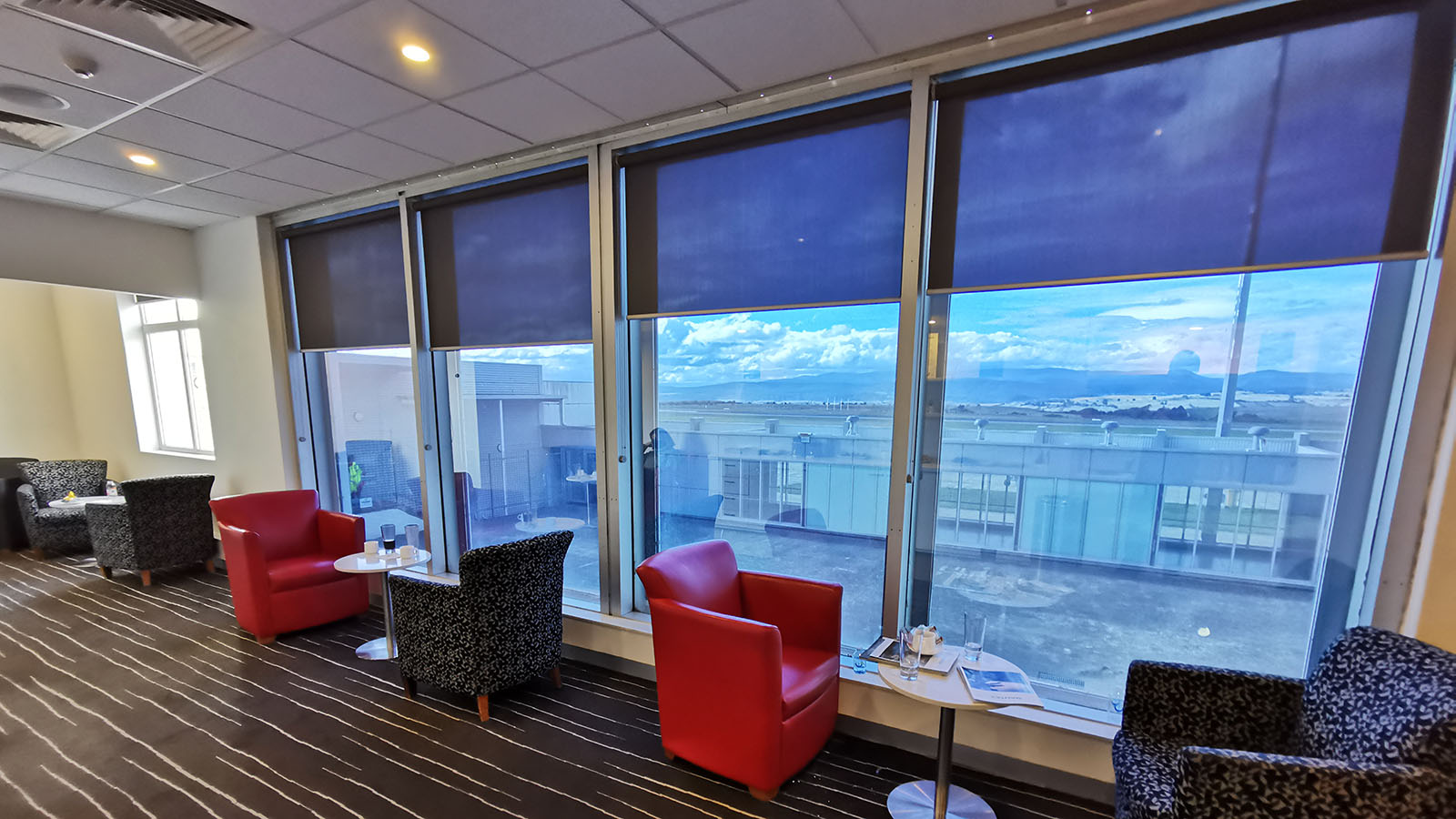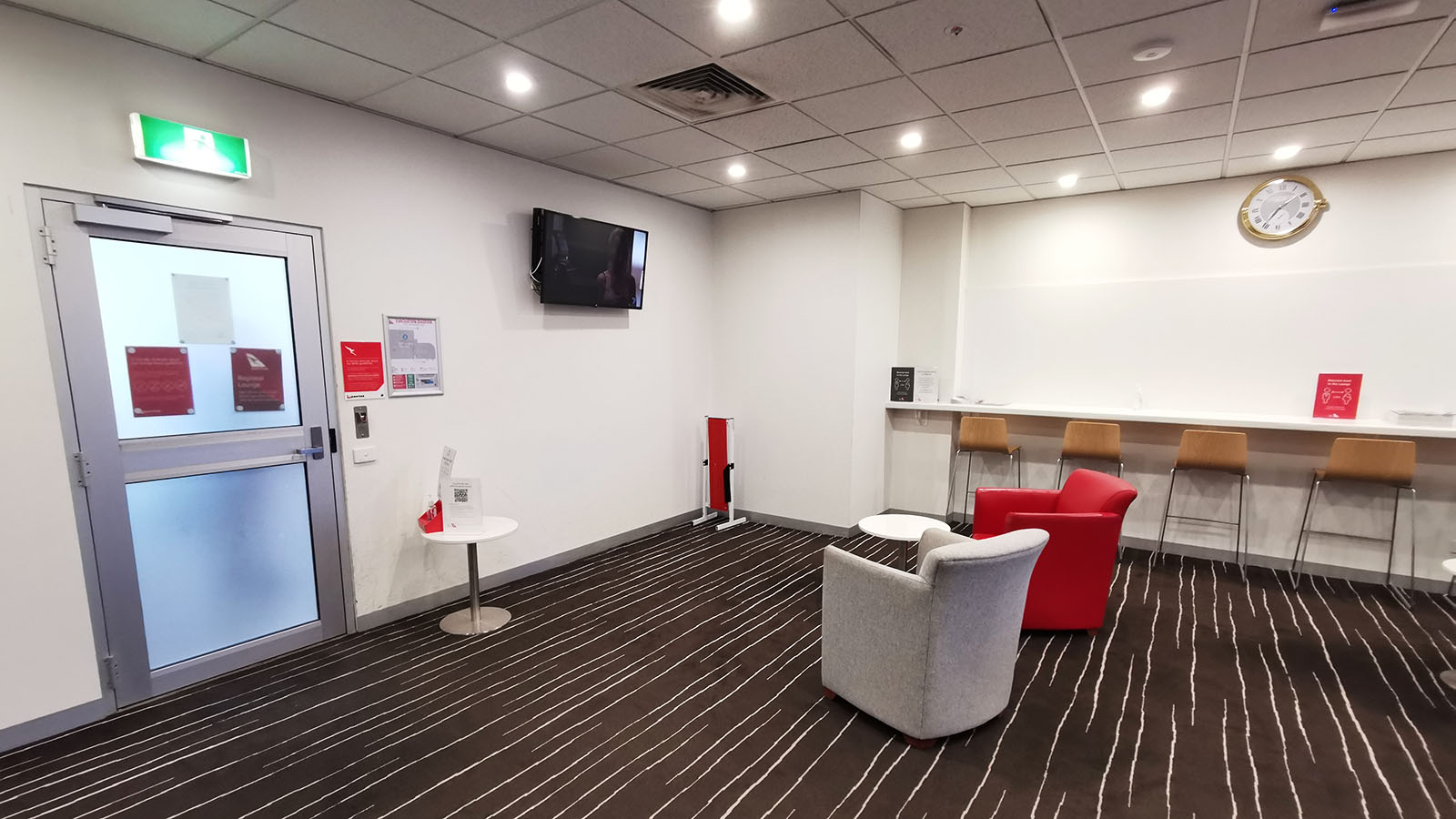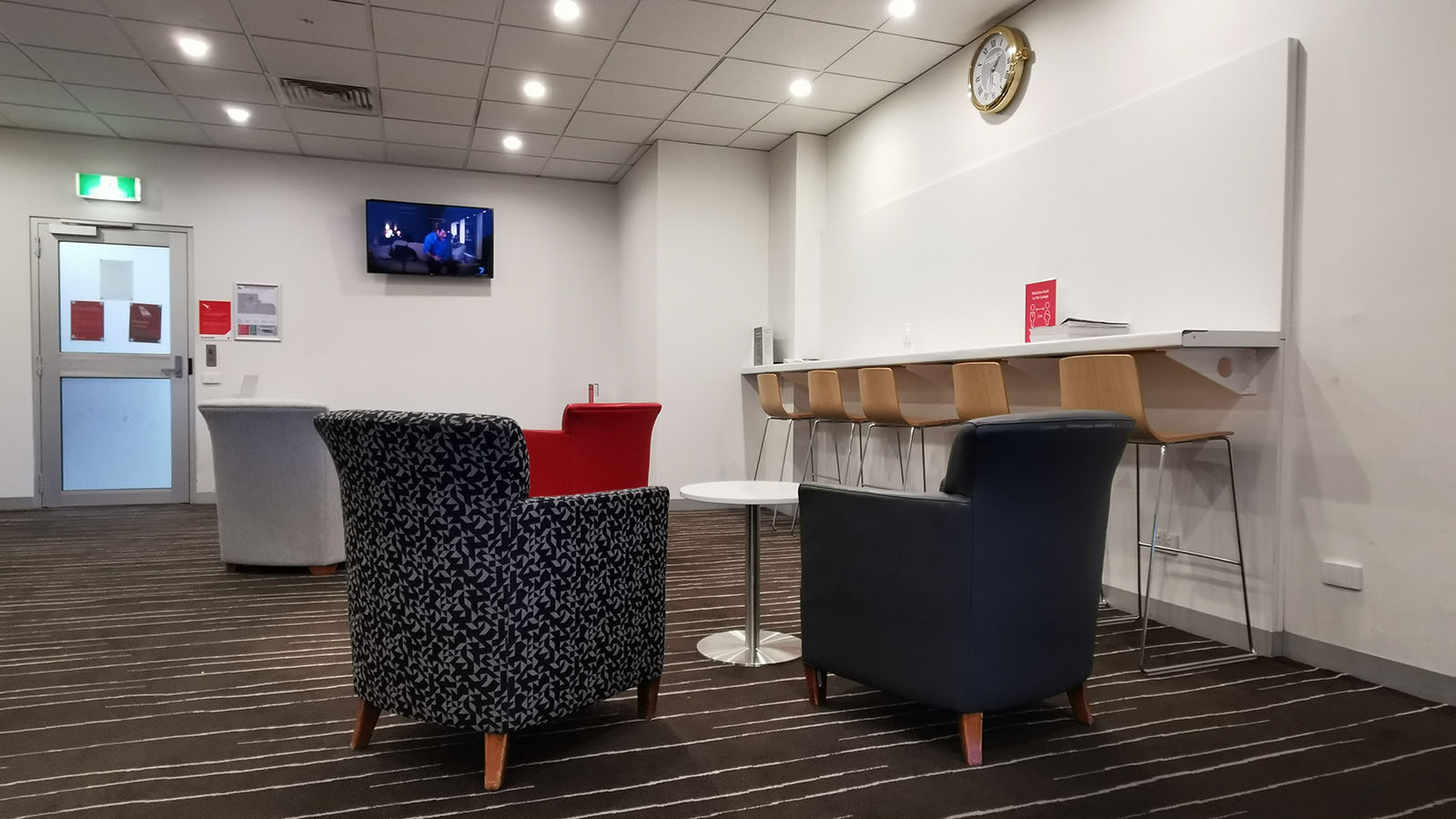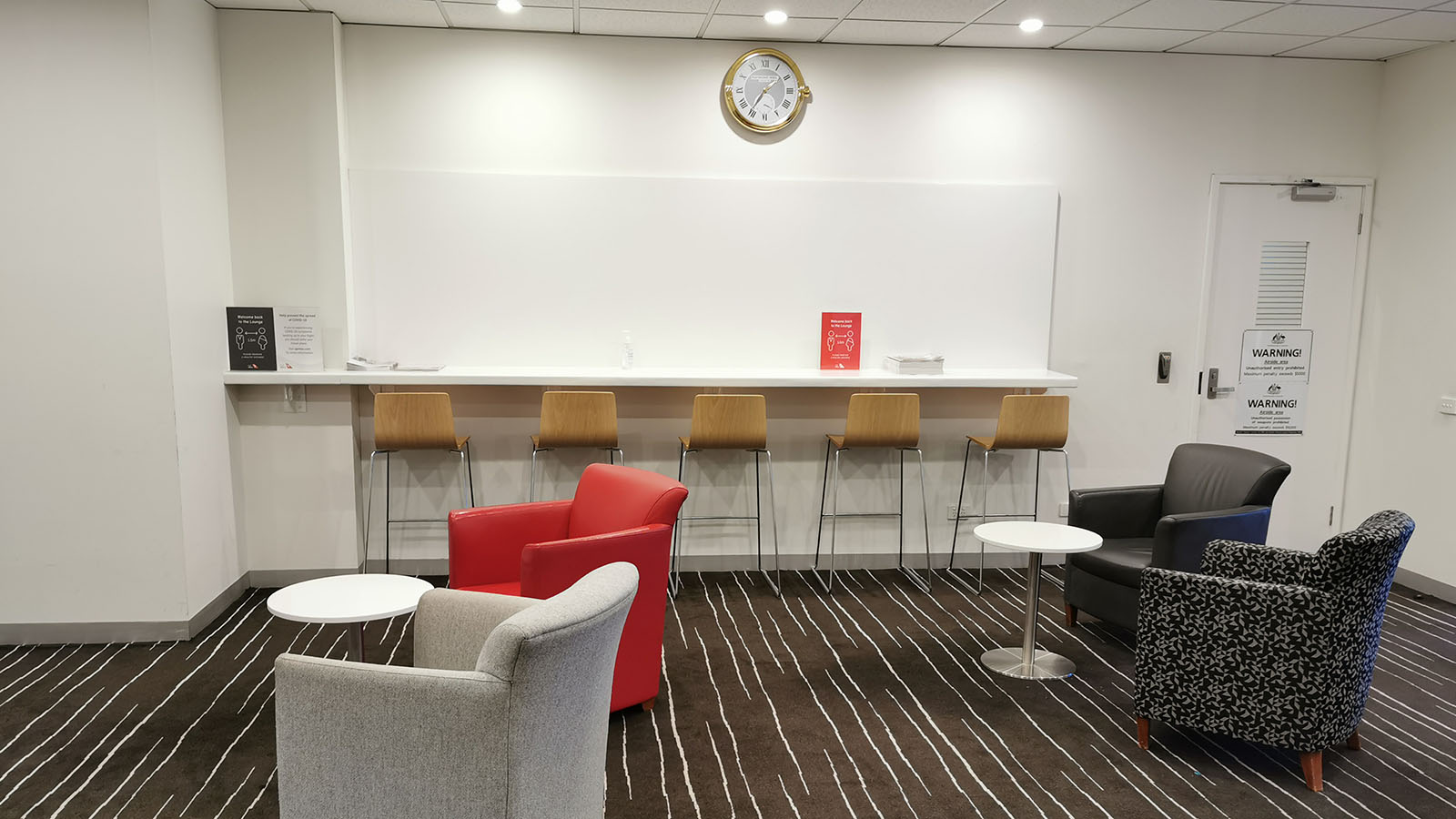 If you're instead settling in for some serious laptop work, a bench along the wall may be your pick. That's also the only place I spotted power outlets if you need a pre-flight recharge.
Food and beverage in the Launceston Qantas Club
If you've arrived peckish for your flight, you'll stay that way by the time you leave. Forget the typical toastie or salad. Options here are limited to cheese and crackers, and pre-packaged slices. Yes, this concludes the food offering at Launceston's Qantas Club.
On the beverage side, you'll be much better hydrated, but still with some limitations.
Fancy a coffee? That's covered via the pod machines, with both standard and decaf capsules available. With milk on the side, I could make a decent-enough coffee.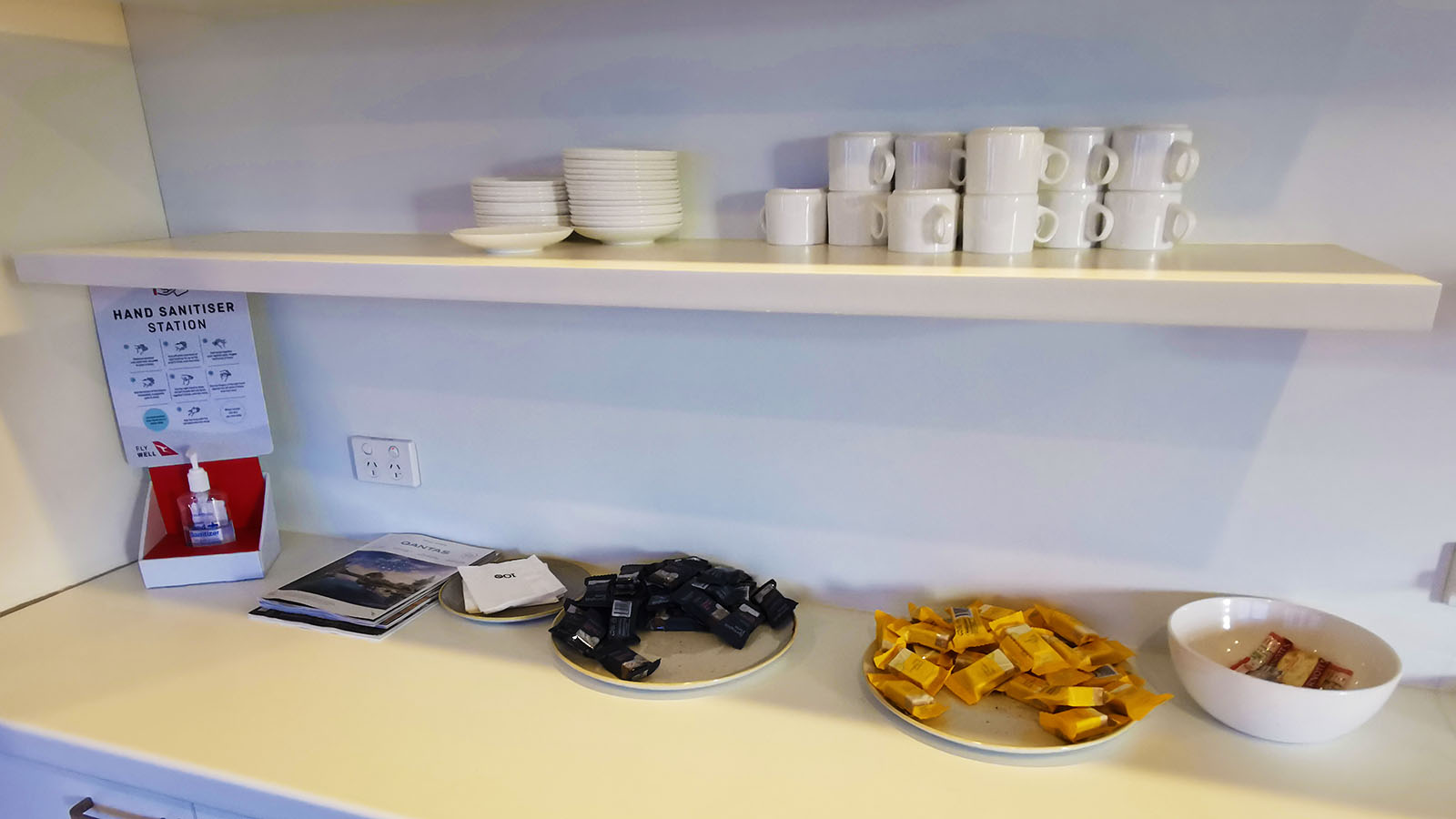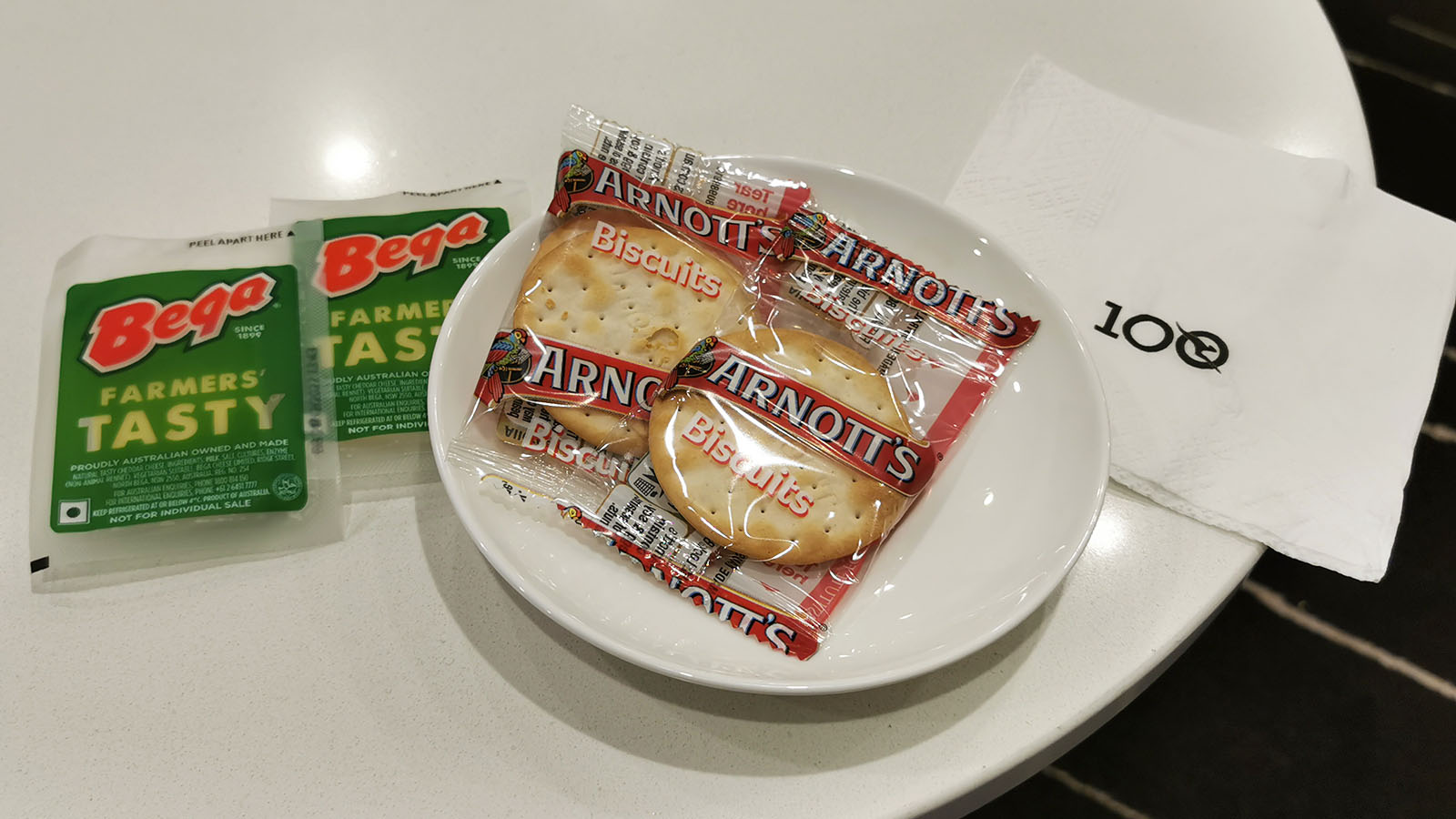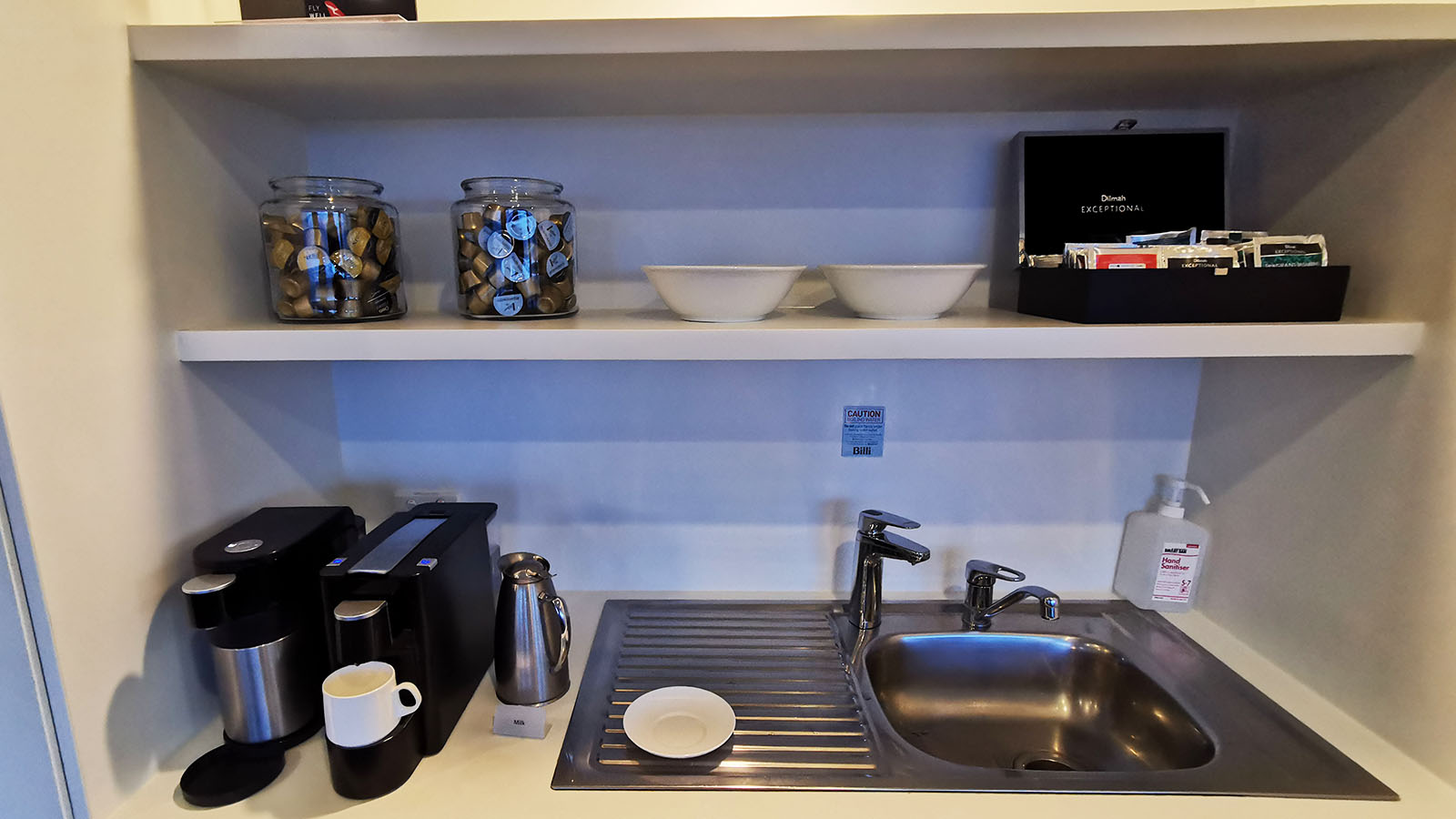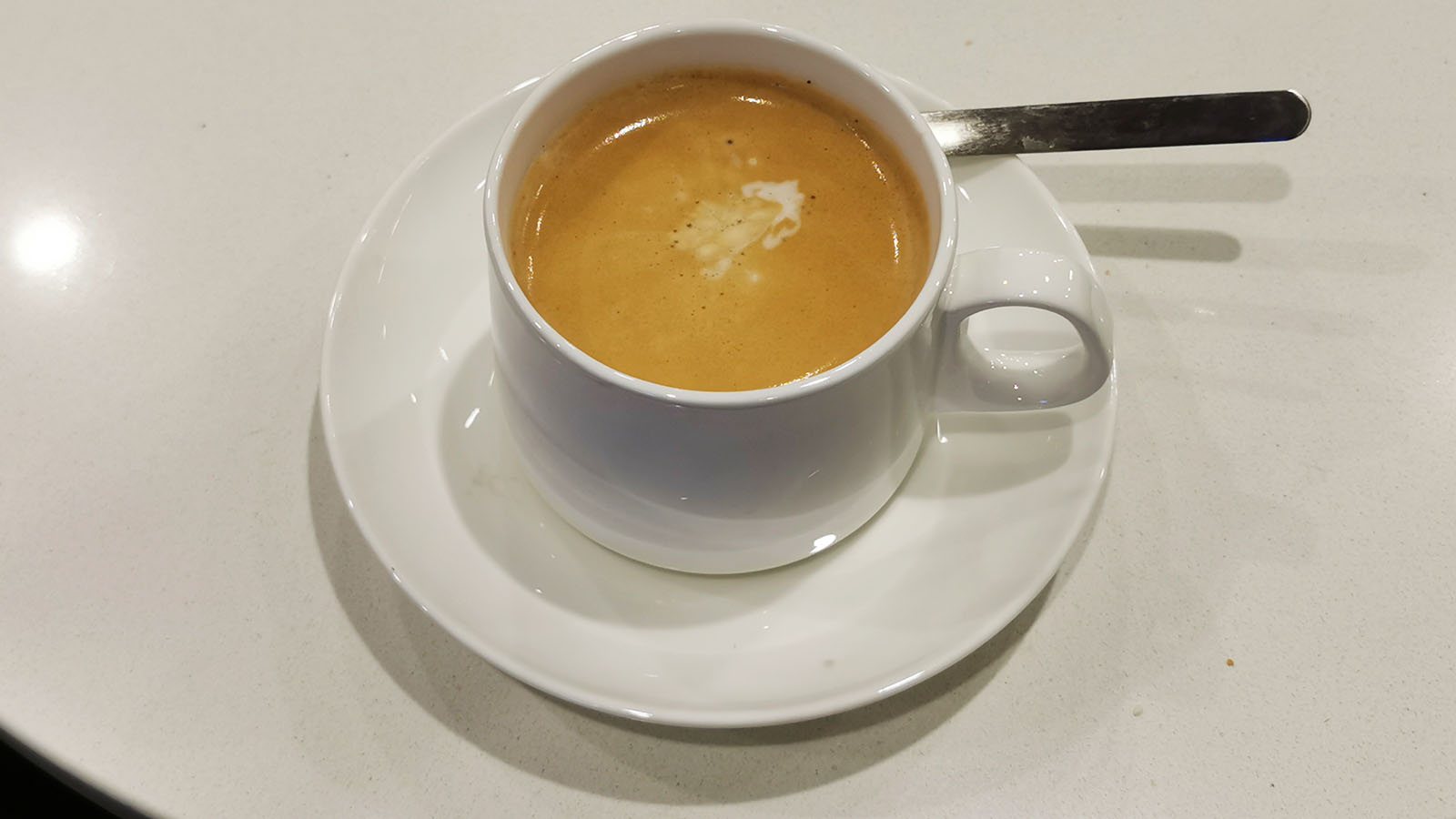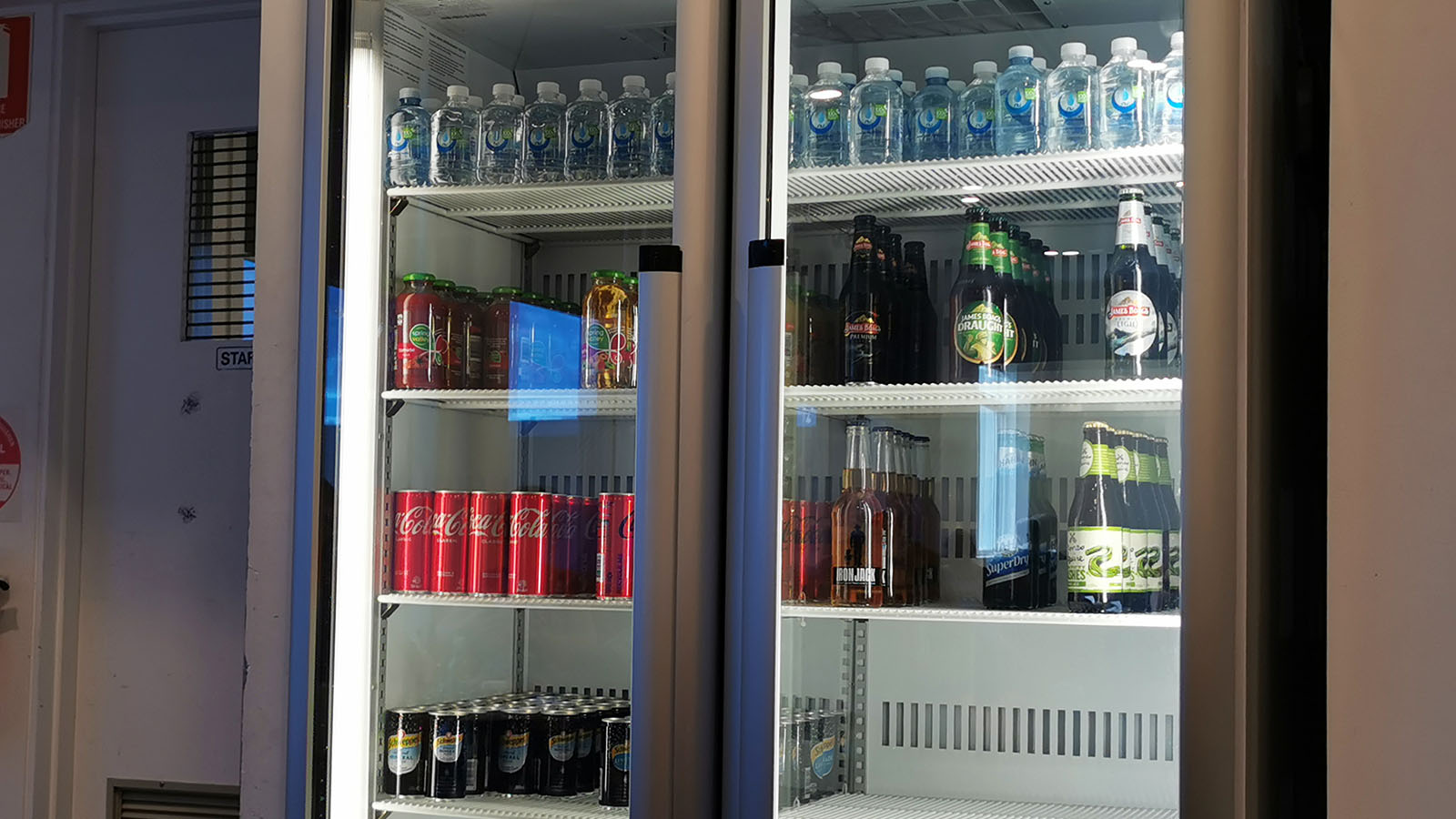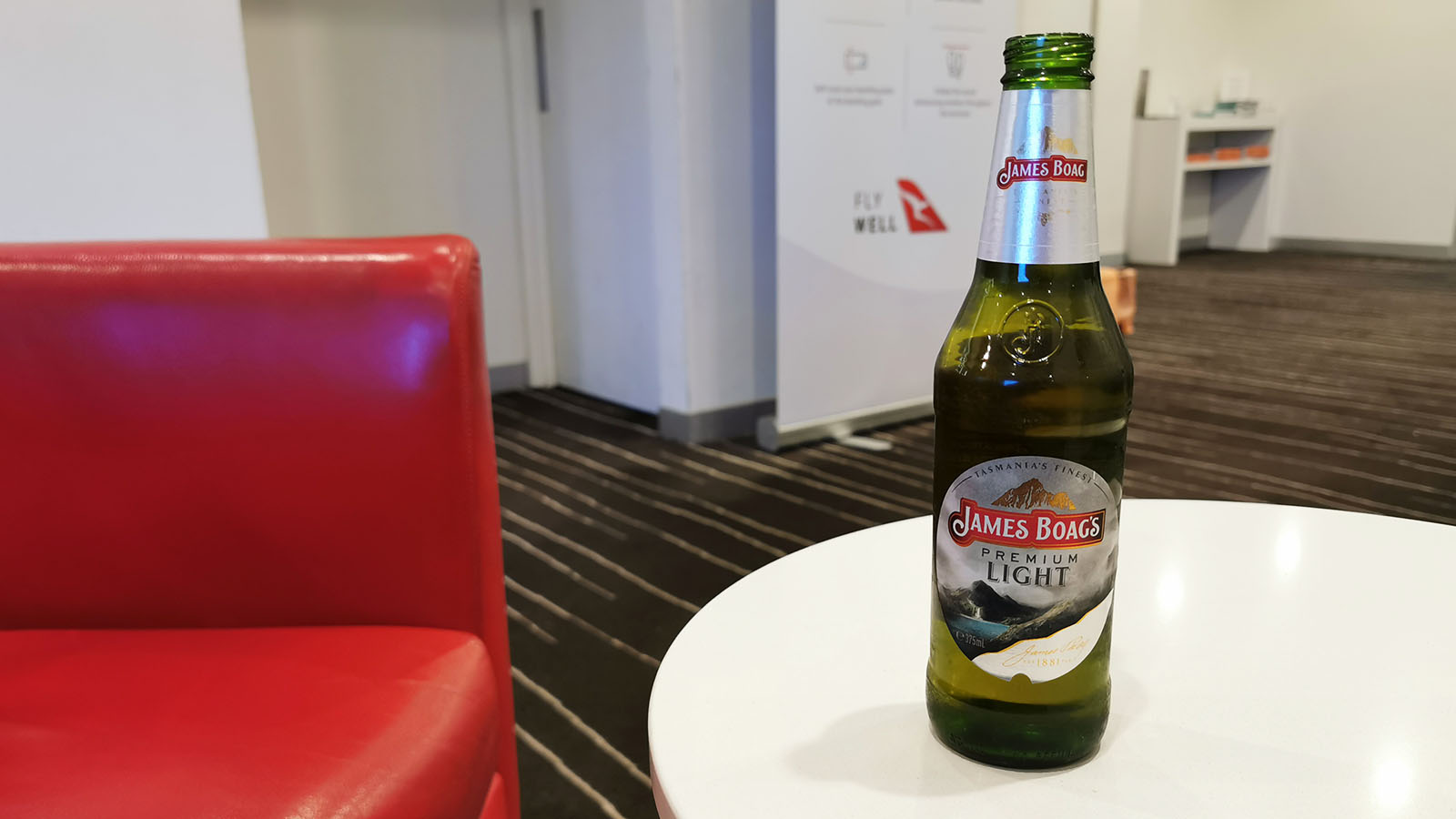 For something stronger, the drinks fridge has a range of beers, along with soft drinks, juices and water. Being Launceston – home to the James Boag's Brewery – it was good to see a trio of local choices among the mix.
Having toured that brewery the day before, I opted for a lager I hadn't tried: James Boag's Premium Light. It didn't quite match my favourite from the tour, Boag's St George, but wasn't bad at all. If you'd rather something else like wine or spirits, you unfortunately won't find them here.
Still, lounges like this really highlight why some travellers nickname the space the 'Qantas Pub'. Other than free beer, this lounge doesn't have much else going for it.
Lounge amenities
On the amenity side, there's a small selection of reading material and an on-site restroom.
There's also Wi-Fi if you need it. Don't expect a fast connection though. My tests at Launceston's Qantas Club revealed average download speeds of just 4.22Mbps, with uploads at 8.06Mbps. Those download speeds aren't zippy enough for even one guest to stream HD video, let alone a lounge full of people.
If you've left it to the last minute to download some entertainment for your flight ahead, you may find boarding called before that can occur. By comparison, mobile data speeds in this part of the airport measured at a lucky 7.77Mbps. Still not flash, but faster than Qantas' Wi-Fi.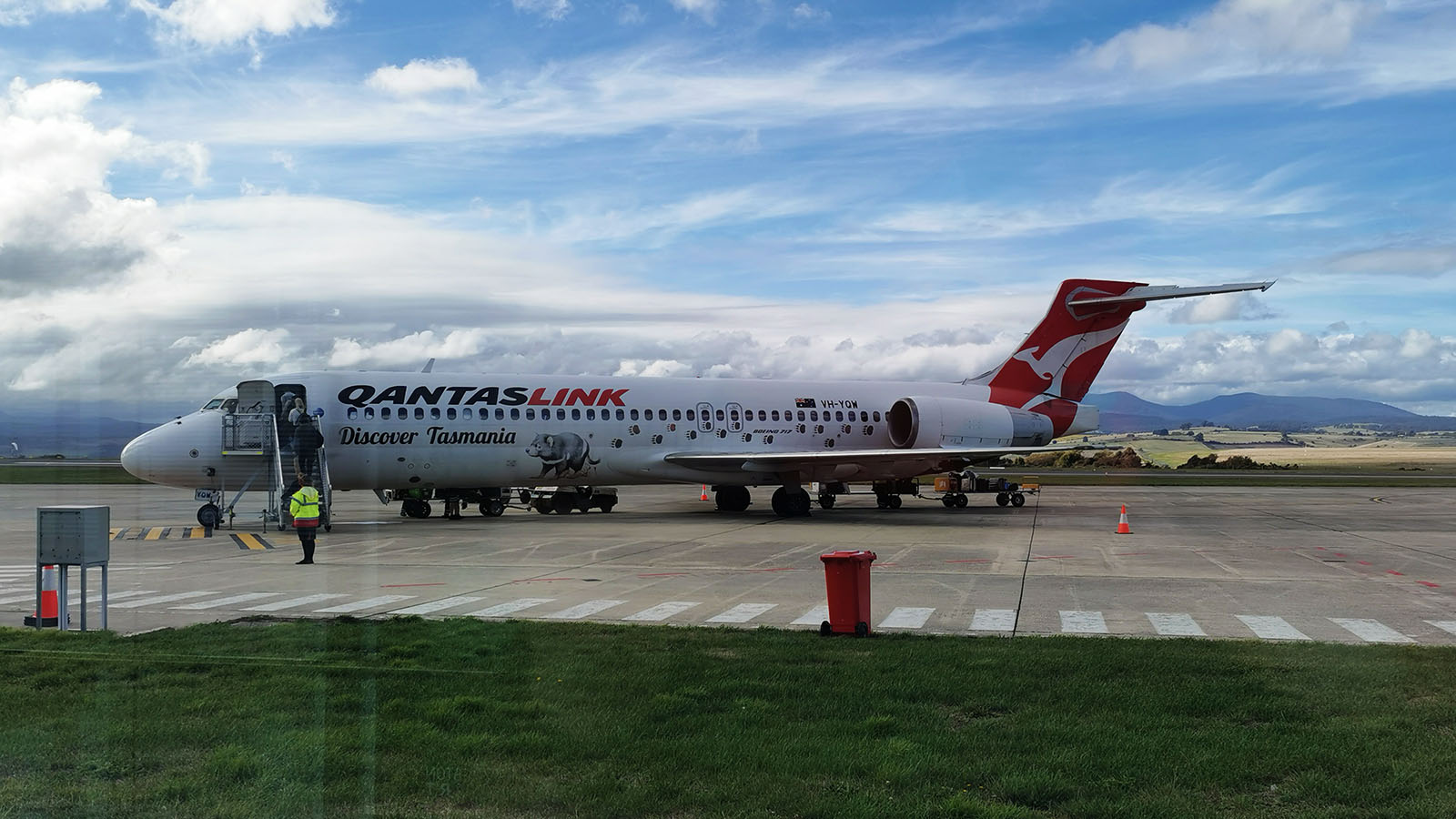 One other observation: the lounge has a Raymond Weil clock. But it was an hour fast. It seems a month has gone by since daylight savings concluded without anybody noticing the time was wrong. In an airport.
Accessing the Launceston Qantas Club
Still keen to come inside? Here's who qualifies for Qantas Club access here in Launceston.
Class of travel: those with an onward boarding pass in Qantas Business or QantasLink Business.
Connecting flights: Qantas and QantasLink passengers with a same-day international flight in Business or First on Qantas, Emirates or any oneworld Alliance airline. This grants lounge access here even if the domestic connecting flight is in Economy. However, this doesn't apply if you're flying Jetstar.
Courtesy of lounge membership or Qantas status, when departing on Qantas, QantasLink or Jetstar:

Invitation-only Chairman's Lounge members (+2 guests).

Qantas Platinum One and Platinum (+2 guests).

Qantas Gold and Qantas Club (+1 guest).

Single entry passholders: as provided annually to Qantas Silver frequent flyers and via selected credit cards. You may also be able to buy one-off access to the Launceston Qantas Club for $49, by email offer before the flight.
Airline partner frequent flyer status, when departing on Qantas or QantasLink (not Jetstar):

oneworld Sapphire and Emerald (+1 guest).
Emirates Skywards Gold and Platinum (+1 guest).
Air New Zealand Gold, Elite and Elite Priority One (+1 guest, and must be on an NZ codeshare flight number).
China Eastern Miles Gold and Platinum (+1 guest).

Airline partner lounge membership: guests with American Airlines Admirals Club cards (+2 guests), or members of Alaska Airlines Lounge (+2 guests). Access to these members is only available when flying Qantas or QantasLink.
Summing up
Over the years, I've visited just about every lounge that Qantas operates. And drawing on that experience, I can fairly say that the Qantas Club in Launceston is close to the worst Qantas lounge I've ever spent time in. Had I not visited the previous Rockhampton Qantas Club – which didn't have so much as hot water available for coffee at the time – I'd have ranked this dead last.
It's a small, crowded space. So much so that some guests would come in, find there were no seats, grab a drink for the road and step out. With alcohol limited to beer, Wi-Fi slower than I can tether through my phone and a clock that's well out of time, this certainly isn't a lounge that'll be the highlight of any journey.
In fact, the drawcard of being the only airline to offer a lounge at Launceston Airport is lost, when the most substantial bite you'll find here is cheese and crackers.
Those considering paying for a Qantas Club lounge membership will likely find better value in simply buying food and beverage in the airport's light and bright departures area. A 'Qantas Pub' this certainly is. But a lounge worth arriving early for? Not quite.
Chris Chamberlin travelled at his own expense, and accessed the lounge by way of his Qantas Frequent Flyer status.
---
Stay up to date with the latest news, reviews and guides by subscribing to Point Hacks' email newsletter.
Qantas Club, Launceston
was last modified:
May 4th, 2022
by