With Qantas the only domestic airline offering lounge facilities at Cairns Airport, the city's Qantas Club doesn't have much competition. But that doesn't mean the lounge is resting on its laurels.
Offering staples that travellers would expect of a larger capital city lounge, here's what the Cairns Qantas Club has to offer.
Location
Once you've made it through security, keep your eyes peeled for the 'airline lounges' sign. It'll lead you around to the left, along a corridor, and eventually, upstairs – where the Cairns Qantas Club is easily spotted.
It's a hike to get here, but the views from inside make it worth going the distance.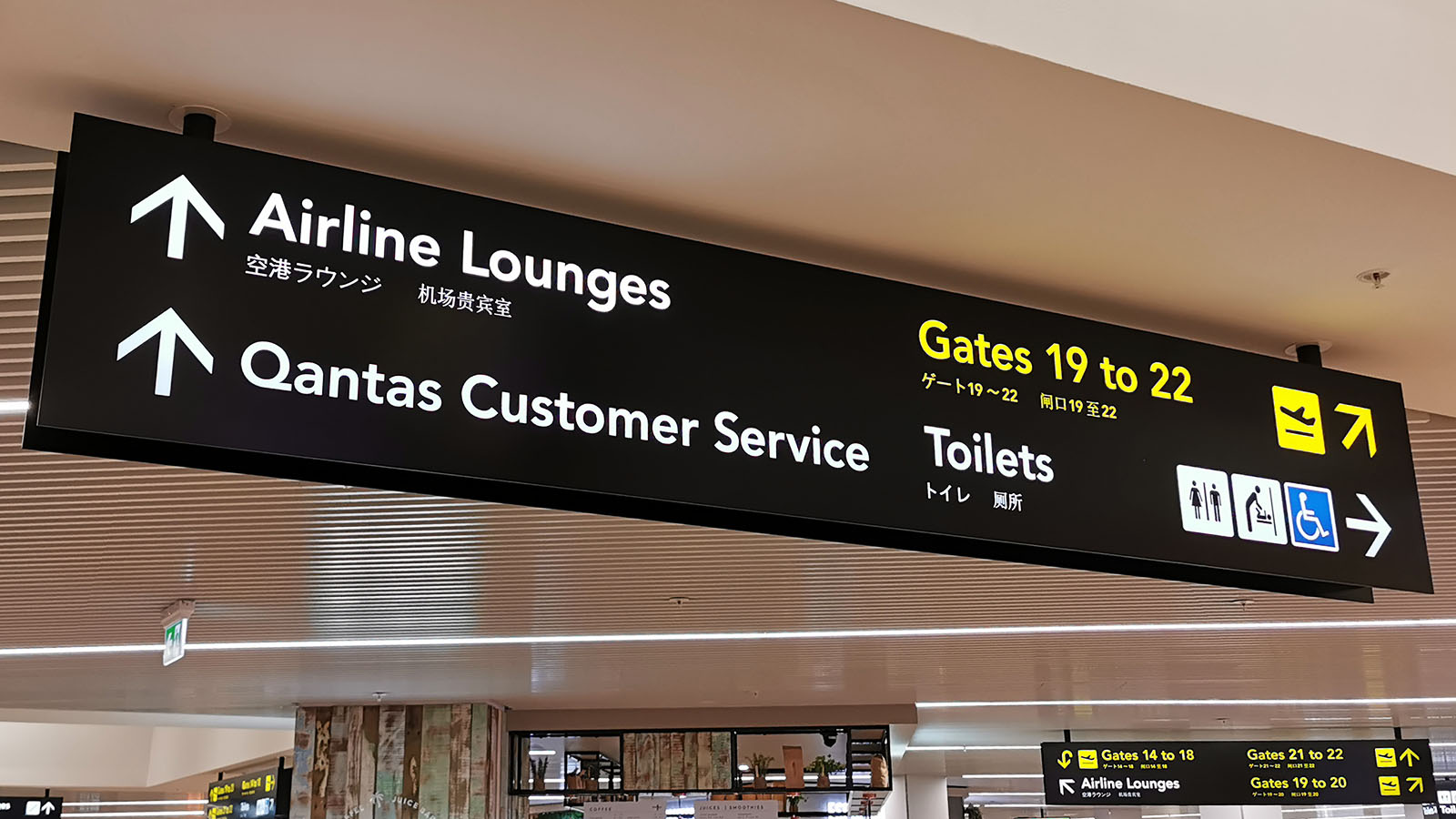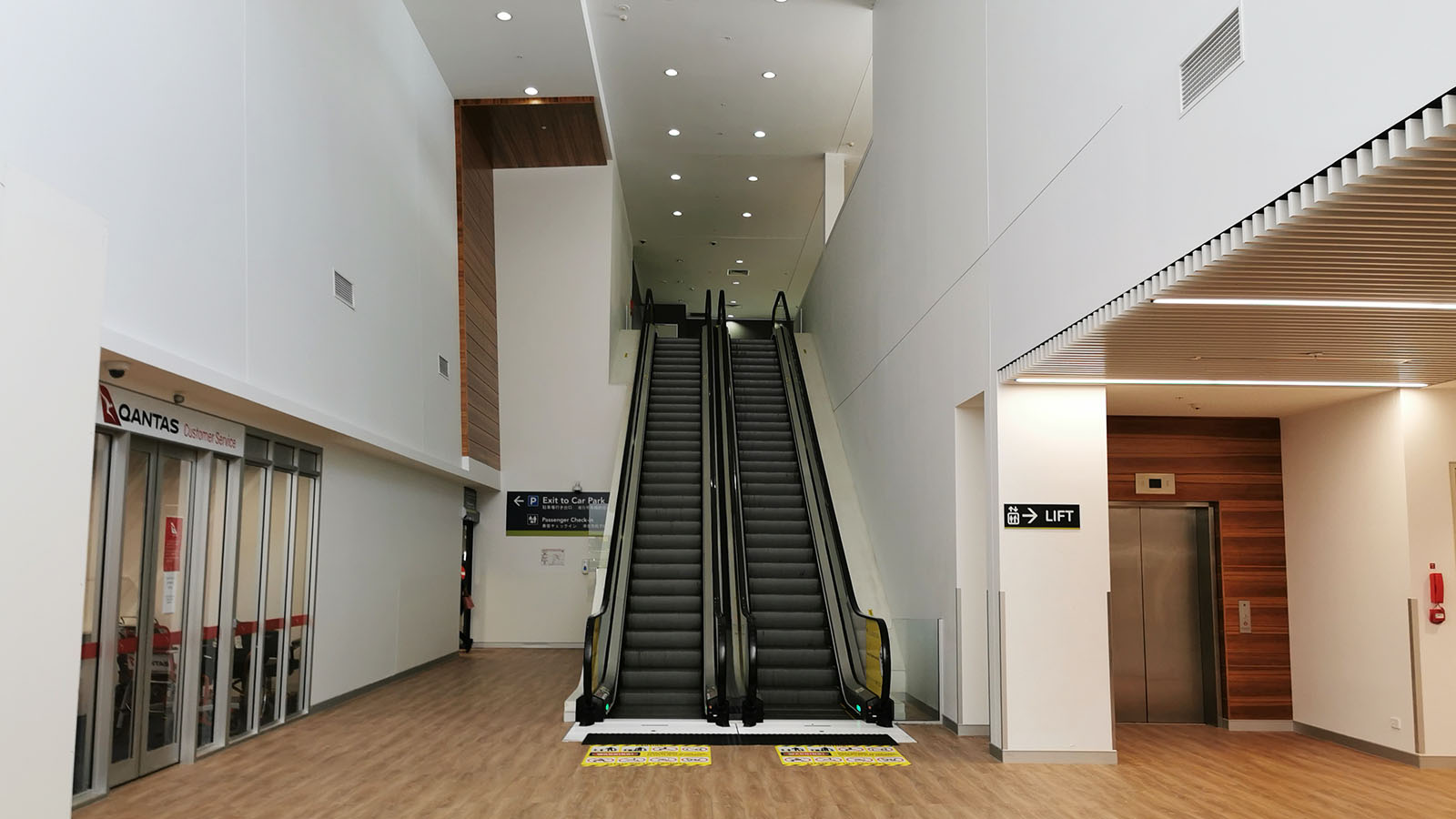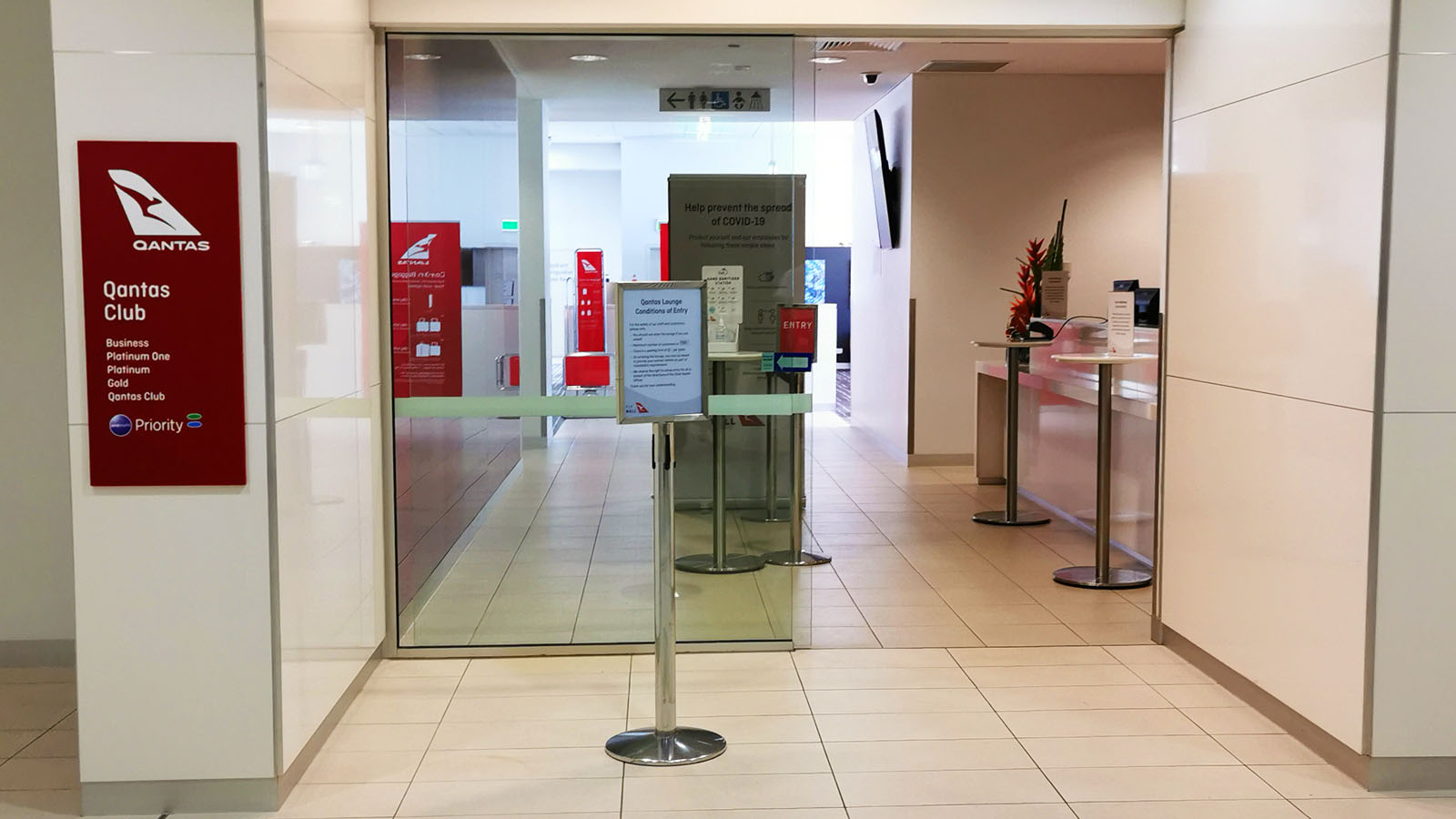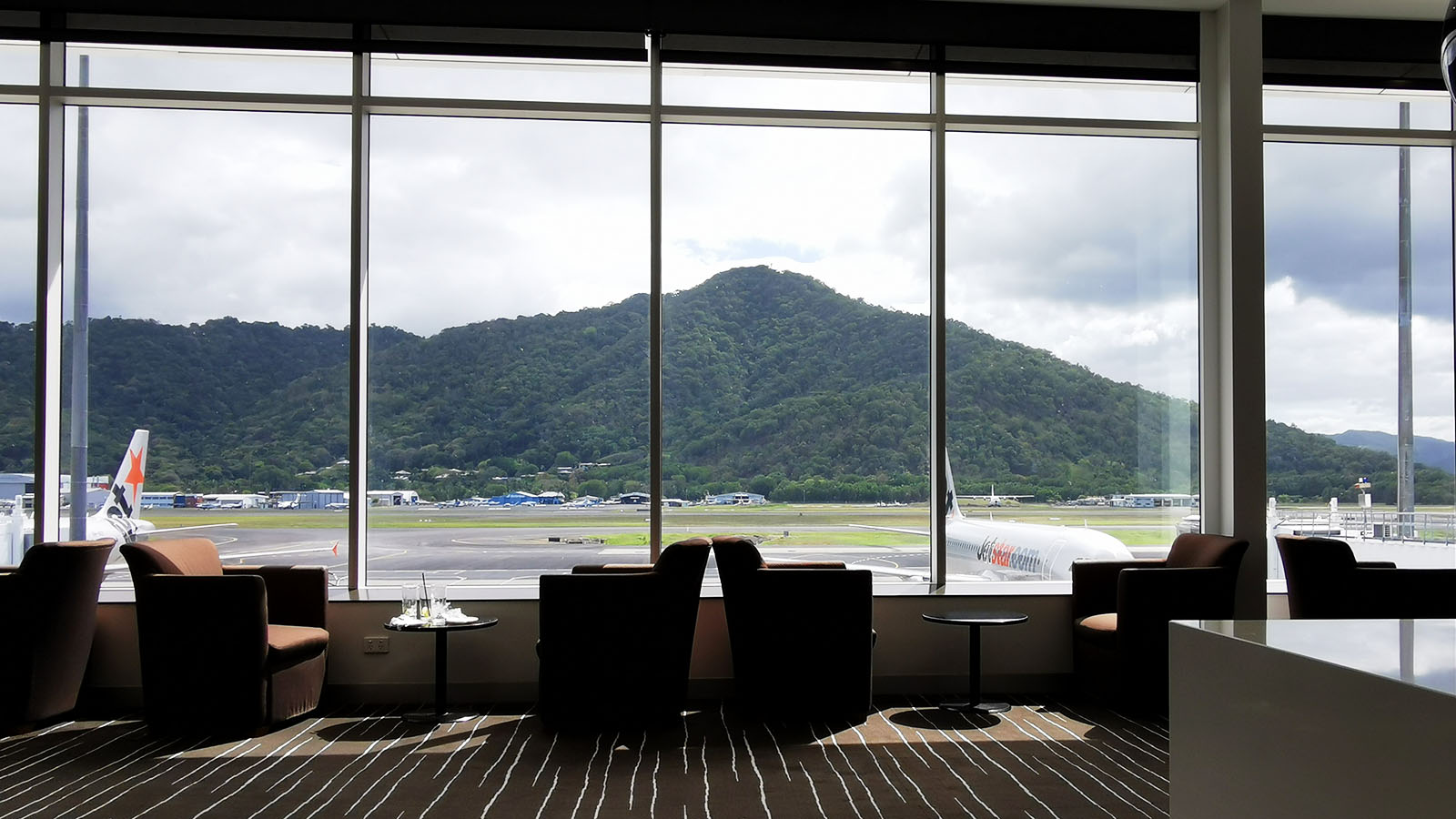 On paper, the Cairns Qantas Club opens one hour before each Qantas or QantasLink departure. But having said that, every time I've travelled through Cairns recently, the lounge has remained open during longer gaps in the flight schedule.
Lounge layout and seating
As one of the busier Qantas and QantasLink ports outside of the key capital cities, the Qantas Club in Cairns is sizeable.
Divided into a host of spaces, a central dining area takes pride of place near the buffet. That's flanked by more casual seats in a variety of configurations.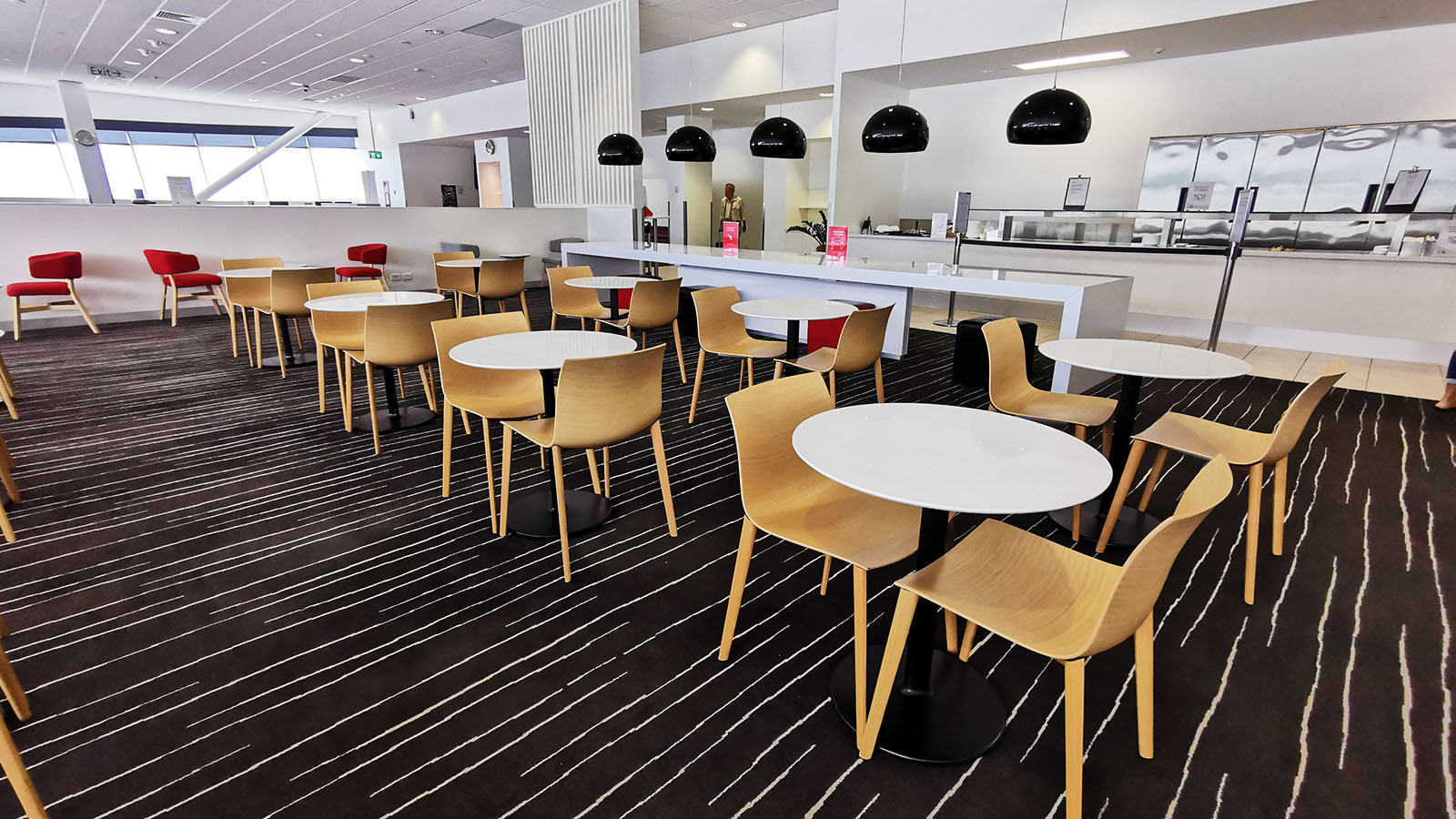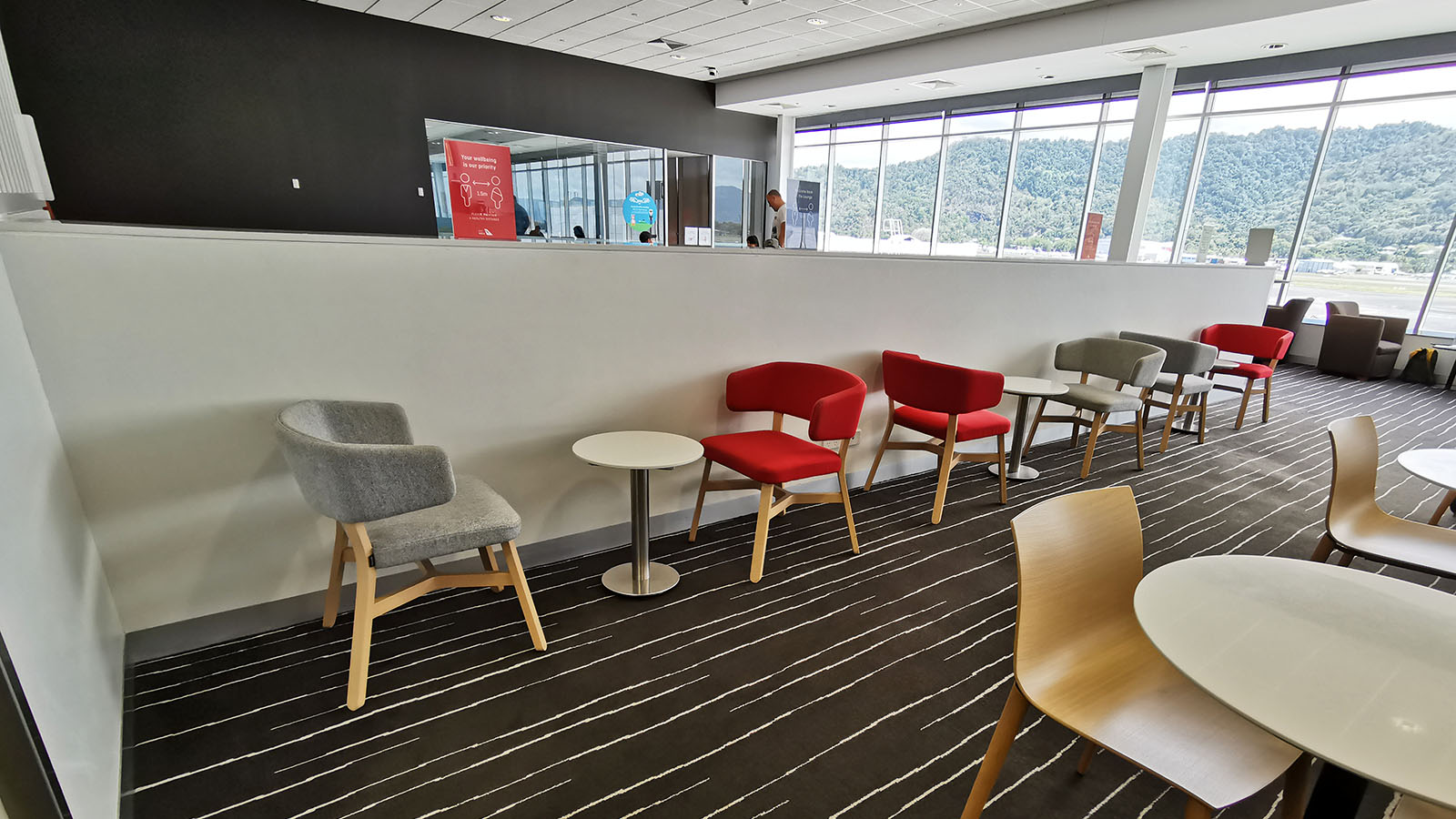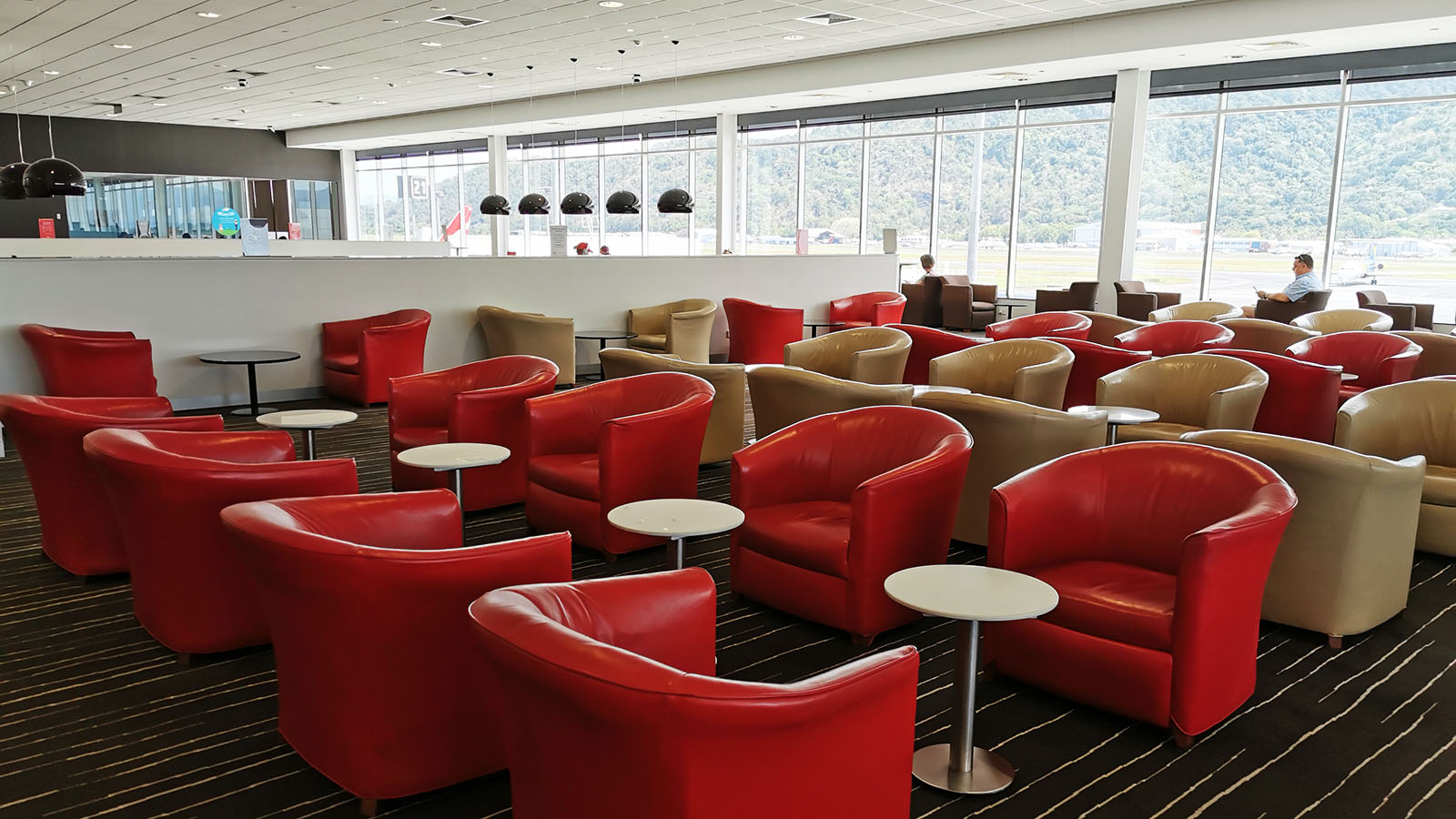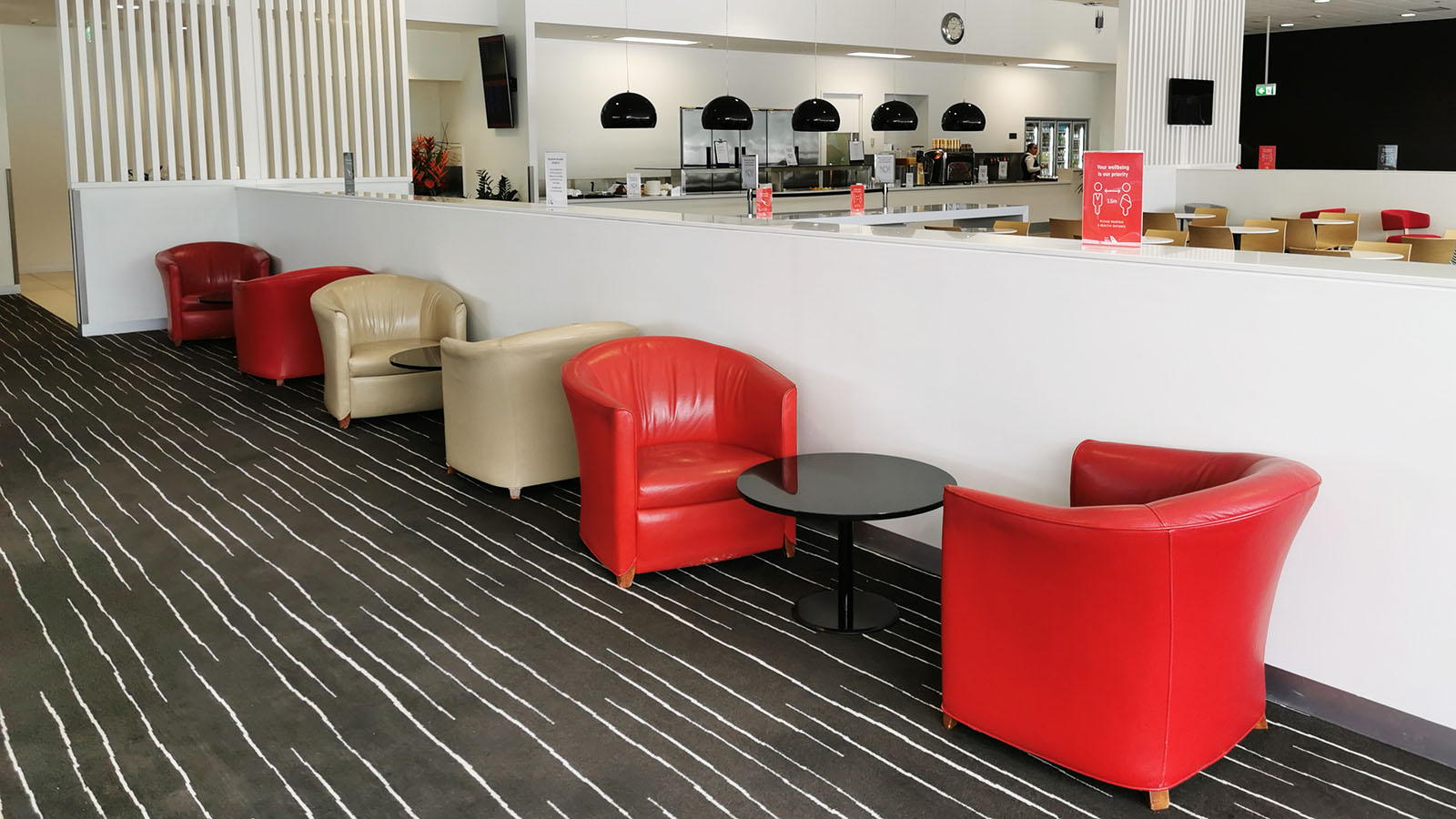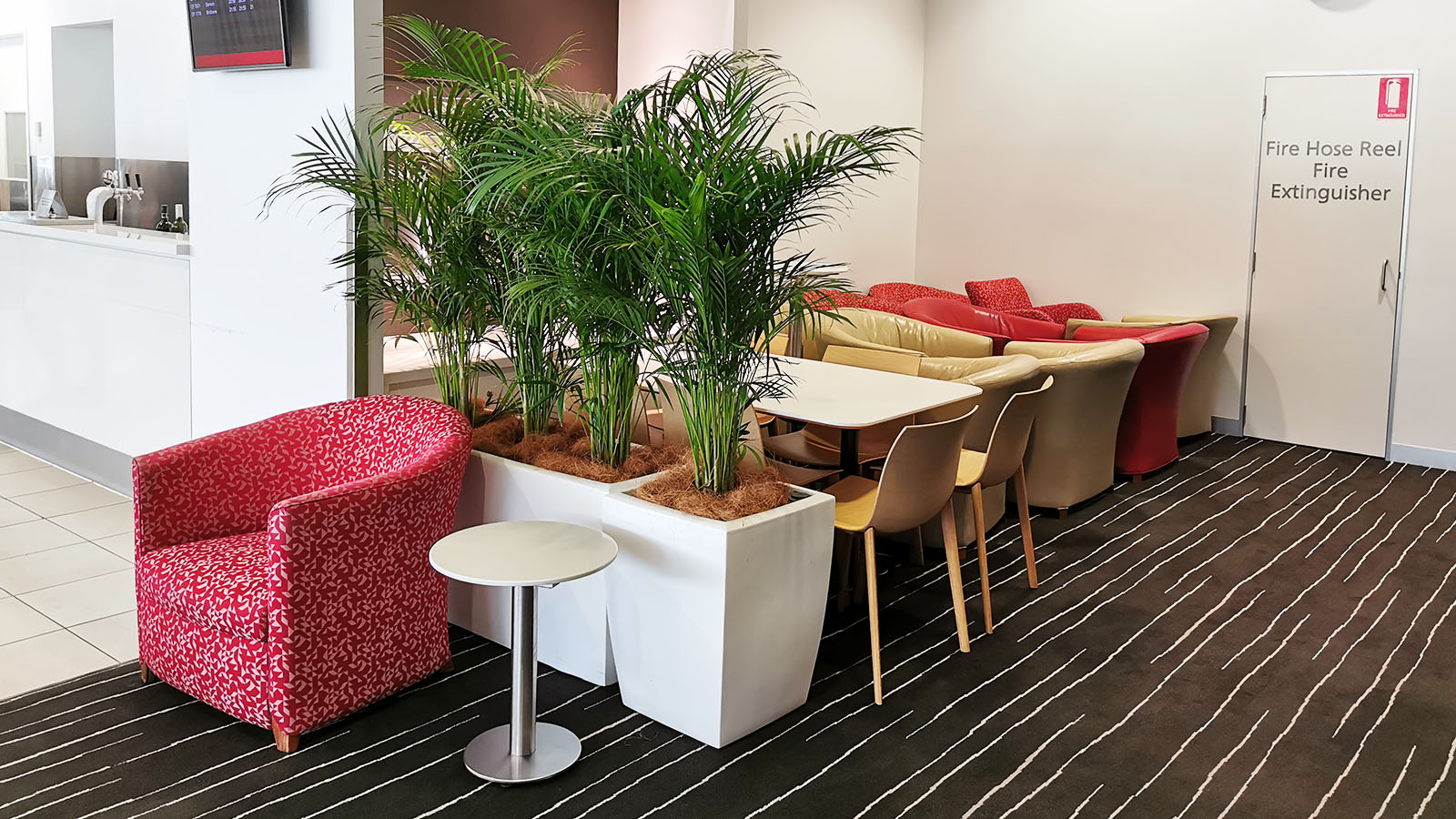 The lounge also offers airport and mountain views from one end to the other. This means most travellers will be able to enjoy the sights wherever they pull up a chair.
If you're looking for power points, they're a bit more scarce. You'll have better luck at the tables along the dividing walls than elsewhere.
Food and beverage in the Cairns Qantas Club
Make yourself at home in the Cairns Qantas Club, and enjoy a variety of complimentary food and drinks.
That starts with all-day barista coffee, with bar service from noon until close. Expect a selection of beer, cider, wine and spirits on your afternoon and evening visits.
From the buffet, sample from a decent range of lighter bites tailored to the time of day.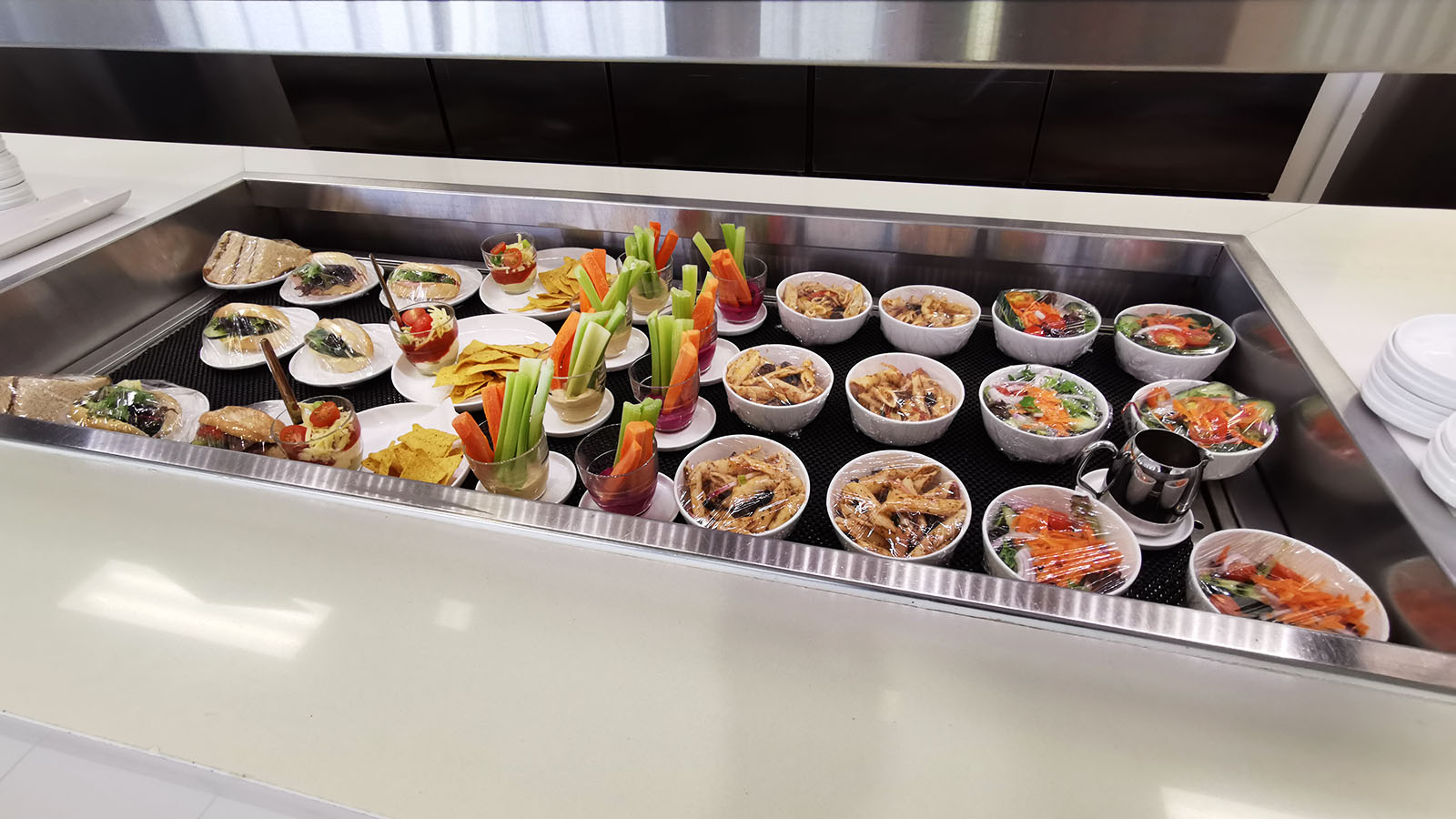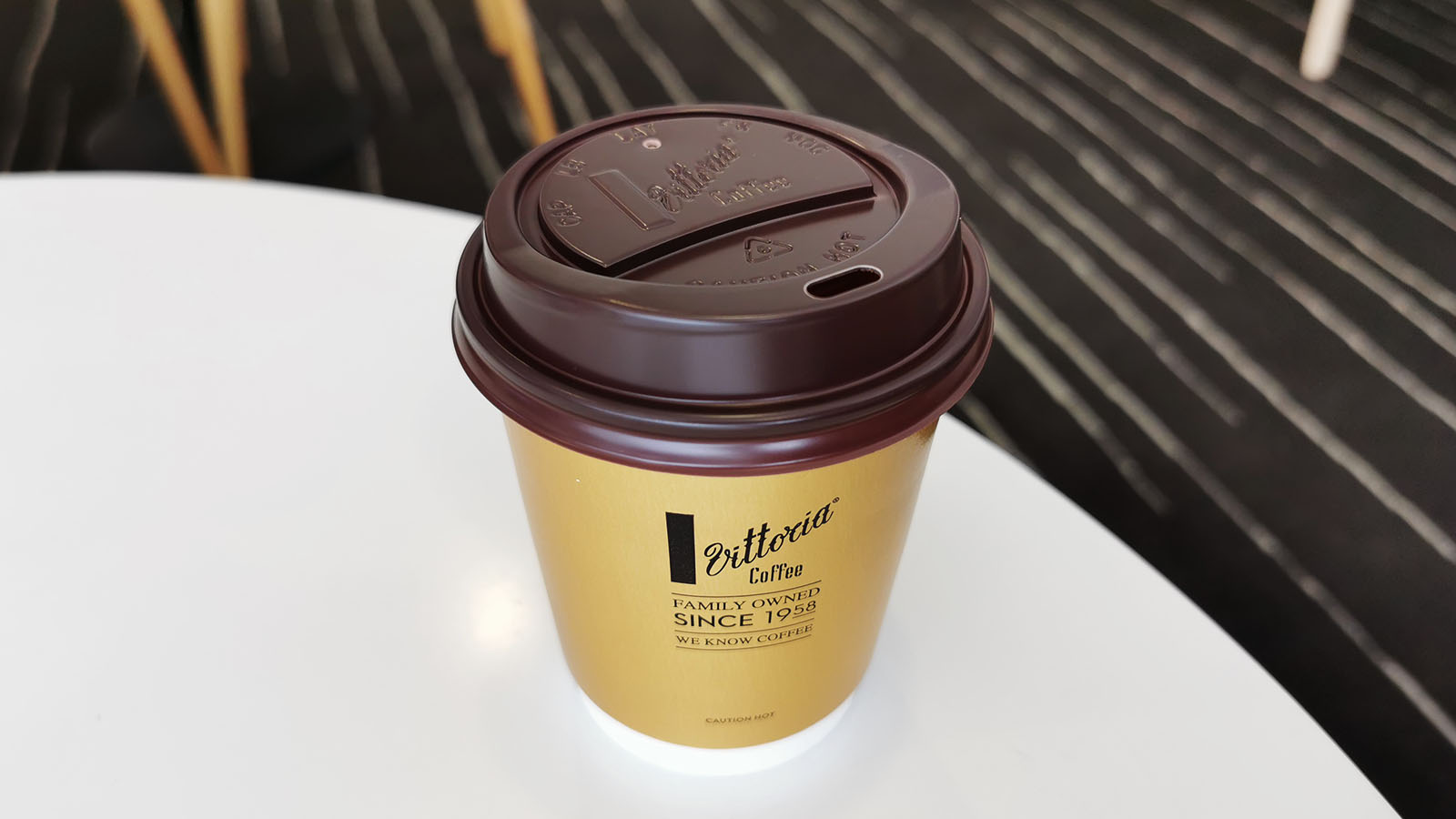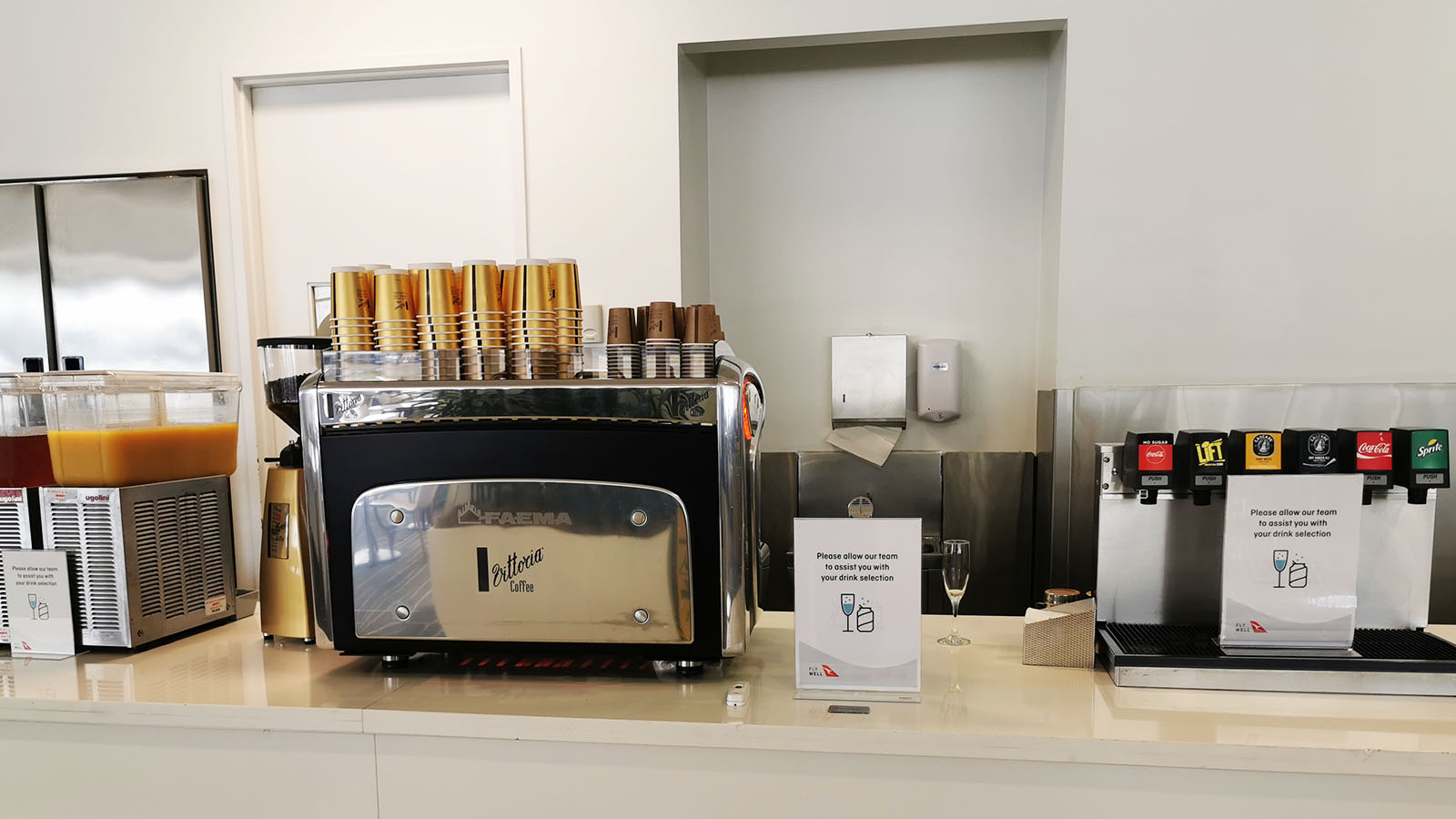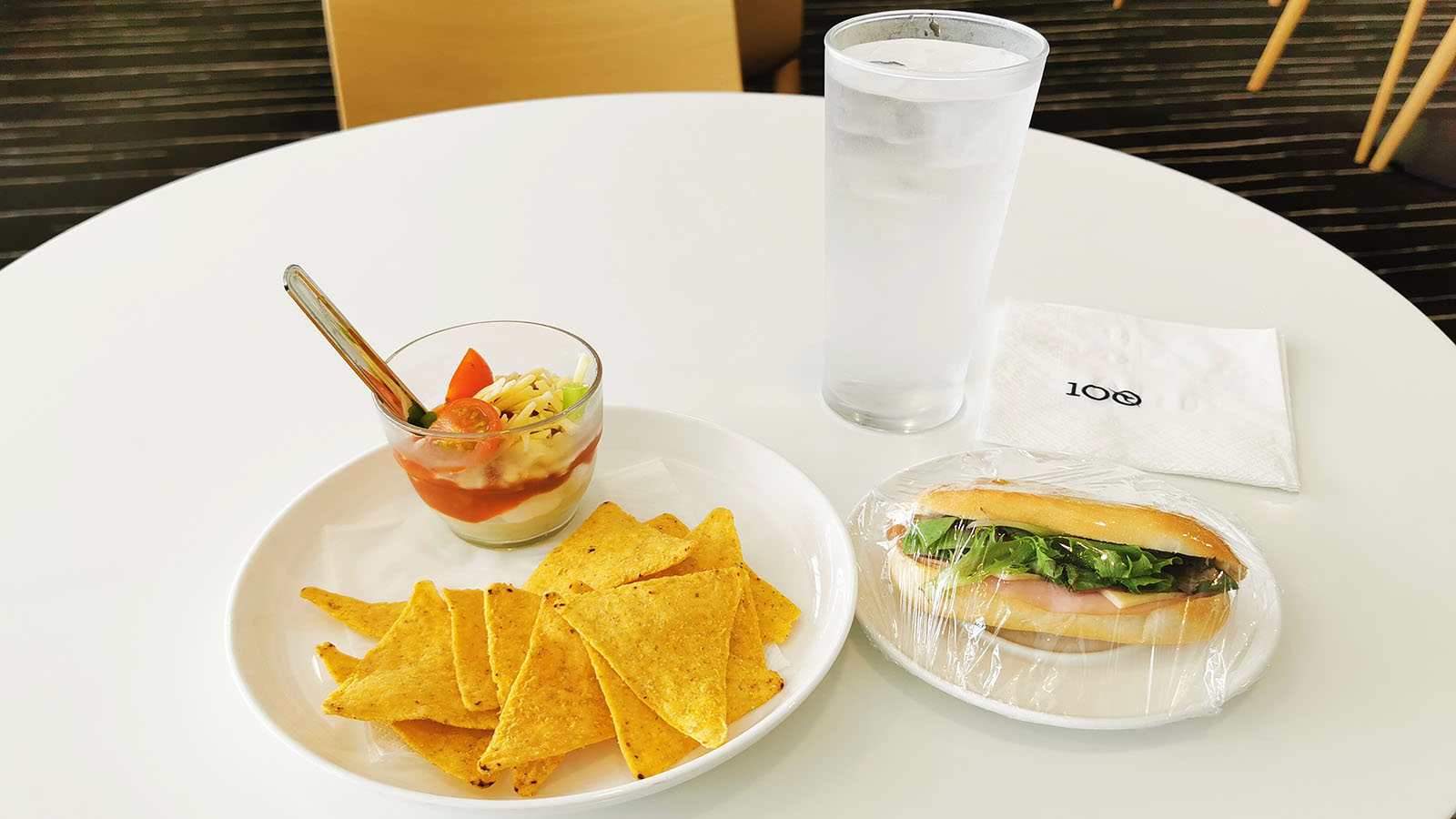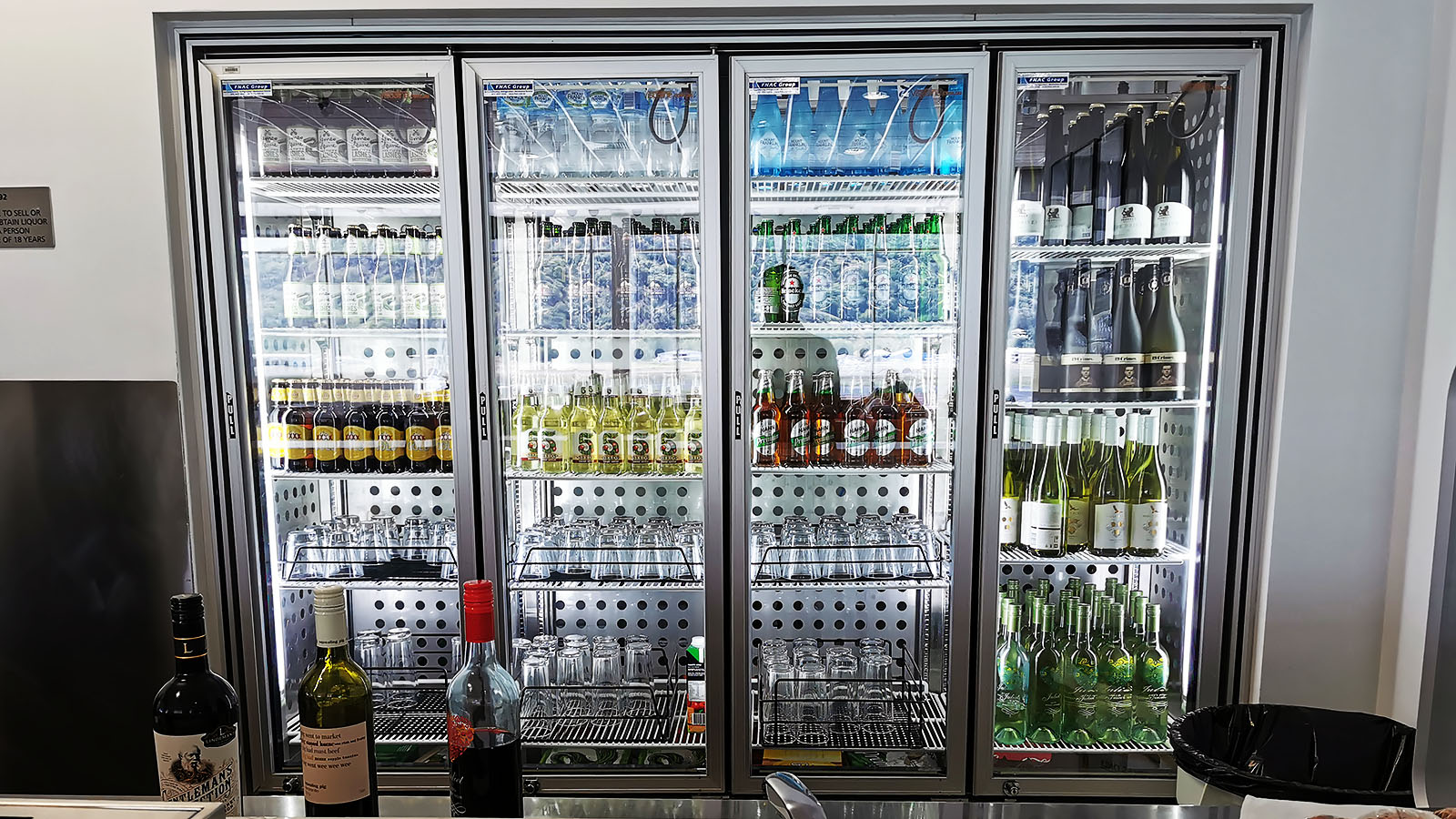 My afternoon visit finds a choice of fresh salads, pasta, crudités, sandwiches, bread rolls, soup and a nacho plate. It's lovely sipping a gin and tonic while taking in the view, knowing there's a full meal ahead in Qantas Business to Brisbane.
While the selections aren't as comprehensive as a Qantas Business Lounge, they're more than reasonable for a standard Qantas Club.
Lounge amenities
The Cairns Qantas Club comes equipped with showers – just ask at reception for a towel pack. There's also a Joey Club room for kids, filled with games and child-themed seating.
Wi-Fi is free and reasonably fast. Speeds clock in at 47.5Mbps for both downloads and uploads during this visit. That's about on-par with many home broadband connections, and zippy enough for video streaming or calling.
Accessing the Cairns Qantas Club
There are many ways you can access the Qantas Club here in Tropical North Queensland.
Class of travel: passengers flying Business on a Qantas or QantasLink flight.
Connecting services: travellers with a same-day international flight in Business or First on Qantas, Emirates or any oneworld Alliance airline. This unlocks the Cairns Qantas Club, even if the flight departing Cairns is in Economy. Do note, this doesn't work with Jetstar.
Qantas Frequent Flyer status, when departing on Qantas, QantasLink or Jetstar:

Qantas Chairman's Lounge (+2 guests).
Qantas Platinum One (+2 guests).
Qantas Platinum (+2 guests).
Qantas Gold (+1 guest).

Qantas Club membership: access when flying onward with Qantas, QantasLink or Jetstar (+1 guest).
Airline partner frequent flyer status, when departing on Qantas or QantasLink (not Jetstar):

oneworld Emerald or Sapphire (+1 guest).
Emirates Skywards Gold and above (+1 guest).
Air New Zealand Gold and higher (+1 guest, and must be an NZ flight number).
China Eastern Miles Gold and greater (+1 guest).

Airline partner lounge membership: travellers with American Airlines Admirals Club cards (+2 guests), or members of Alaska Airlines Lounge (+2 guests).
Single entry passes: as available to Qantas Silver frequent flyers and selected credit card holders. You may also be offered one-off access to the Cairns Qantas Club for $49, by email offer before the flight.
The guest limits indicated above normally apply to adult guests only (aged 18+). Children are also permitted in addition to these caps. Check the Qantas website for the latest details.
Summing up
The Qantas Club in Cairns could easily pass muster in a major capital city. But being in one of Australia's tourism hubs, it's a great amenity to have up north.
Particularly as Virgin Australia no longer offers a lounge in Cairns, the city's Qantas Club certainly gives the Flying Kangaroo an edge here. For some travellers, the presence of a lounge before a two-plus-hour flight could be enough to sway more bookings in Qantas' direction.
Photography by Chris Chamberlin, who travelled at his own expense.
Qantas Club, Cairns
was last modified:
December 9th, 2022
by