It's a new year and a new decade. That means it's a chance to plan out some new trips for the coming 12 months. Here are the flights I have on my radar for 2020—and how I am going to book them using frequent flyer points.
Back to the US in January
Right now, I'm spending a month visiting family and friends in Sydney and Melbourne. In mid-January, I'll be heading back to Austin. I'm flying Qantas A380 Business Class to Dallas. (Then it's a quick 35-minute hop to Austin in American Airlines Economy Class.)
I booked this flight using 80,000 American Airlines AAdvantage miles + AU$122 in taxes.
Mexico in March & May
I'll be heading across the border twice in the first half of the year. I'm doing a best friends' trip to Mexico City first. Then I'll be celebrating a friend's birthday in Puerto Vallarta a couple of months later.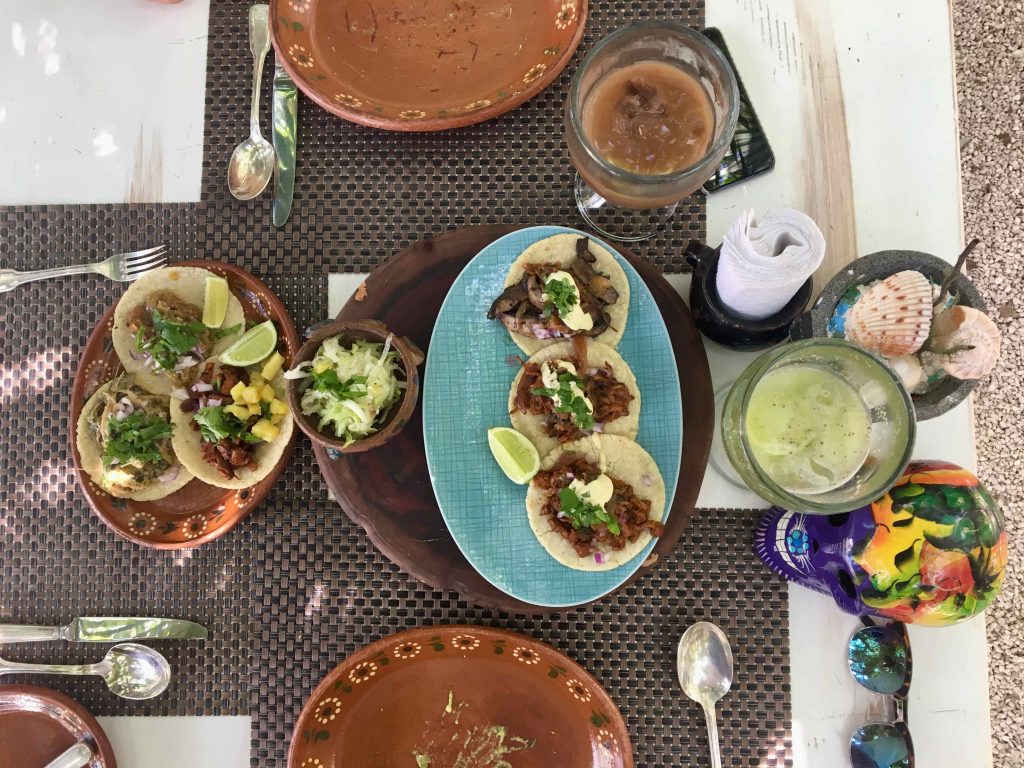 I tend to save my points for long-haul flights in premium cabins. So I'll probably just fork out the cash for the cheapest Economy Class ticket. I will aim to fly Aeroméxico nonstop from Austin to Mexico City to save time.
New York & Madrid in June
Again, to get to NYC, I'll use cash for Economy Class. However, for the Transatlantic flight to Spain, I'll be flying Iberia A350 Business Class.
Spain's flag carrier is notorious for indifferent customer service, but I'm not worried about it on this overnight flight. I will aim to eat dinner at the newly-refreshed British Airways lounge at JFK. Then I can maximise my sleep time on the plane.
I booked this one-way redemption using 50,000 Iberia Plus Avios + $121 in taxes.
East Africa in July
I had such a good time in South Africa three years ago. Now I want to explore more of the continent. Continuing on from Spain, I am headed to Rwanda, Uganda and Tanzania for 10 days.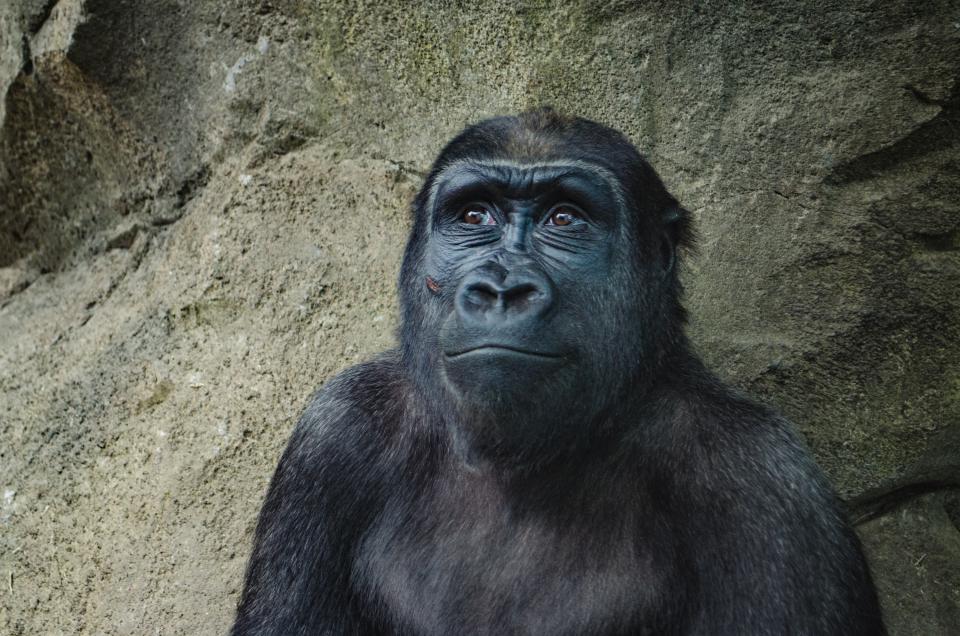 I'll be travelling with a friend from France, which will come in handy in French-speaking Rwanda. Gorilla permits cost US$1,500 per day in Rwanda and less than half of that in neighbouring Uganda. As such, we've opted for a tour in the latter.
We each used 52,000 KrisFlyer miles + $110 in taxes to book a one-way flight from Brussels to Kigali in Brussels Airlines A330 Business Class. Given Rwanda is a former Belgian colony, this is a nonstop service.
We'll finish off our trip with a relaxing three days staying at the Park Hyatt Zanzibar in Tanzania. We booked this using only 15,000 World of Hyatt points per night. (Note that the program is bringing in off-peak/standard/peak pricing in March, so make your bookings beforehand if you can.)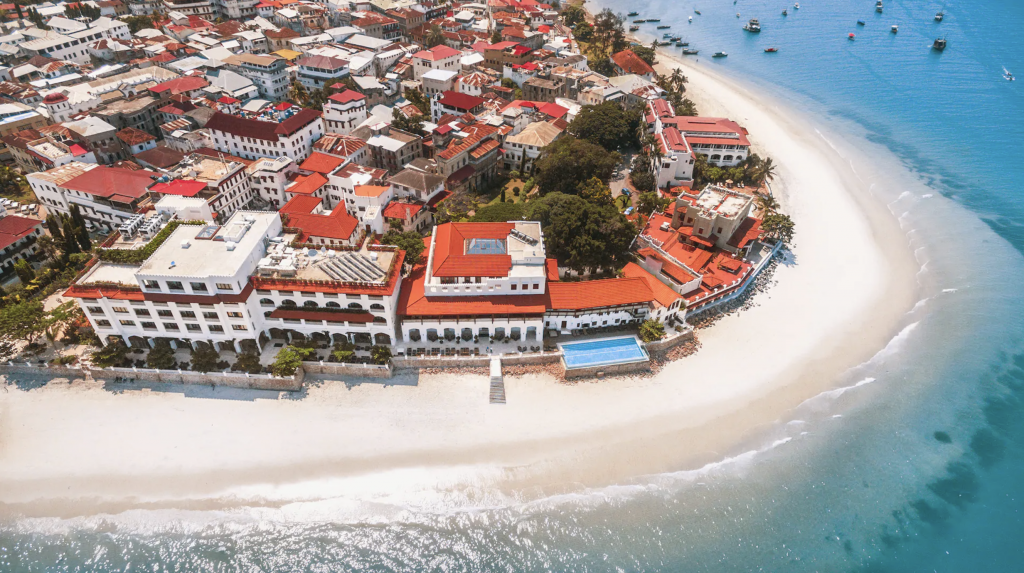 Ad – Scroll down to continue reading.Minimum spend, terms & conditions apply.
Back to Austin in July
East Africa is not the easiest place to travel to and from. Therefore, I'm breaking my journey back to Austin up with a three-day stopover in Switzerland.
Oman Air is not a very well-known airline in Australia because they don't fly here. However, they're one of the only full-service airlines operating to Zanzibar. So I decided to use 73,000 Etihad Guest miles + $315 in taxes. That will get me one-way in Business Class from Zanzibar to Zürich via Muscat. It's not the best-value redemption but it'll do the job just fine.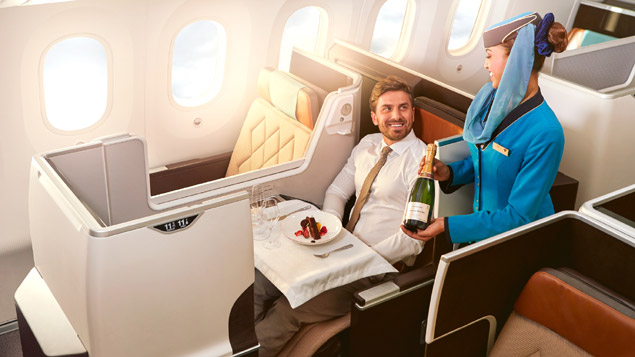 After my three-day stopover in Zürich, I'm flying Air Canada 777-300ER Business Class to Toronto. Then I'll connect onto Austin. This redemption cost me 63,000 Avianca LifeMiles + only $80 in taxes.
Hawaii & South Korea in October
I'm playing in a sporting tournament in Honolulu and need to get there from Austin (there are no nonstop flights). I haven't booked it yet, but I'm thinking of using Velocity Points to fly Delta 'First' Class to Los Angeles. Then I want to try out Hawaiian Airlines A330 Business Class from there.
Our annual Point Hacks meetup for 2020 will be in Seoul. South Korea's two largest carriers, Korean Air and Asiana Airlines, both fly nonstop from Honolulu to Seoul.
I had a great experience flying First Class on Korean Air's Boeing 747 a few years ago. I'd love to replicate that again. I just need to get my hands on some Korean Air SKYPASS miles. Maybe I'll transfer them over from Marriott Bonvoy.
To get back to Austin from Seoul, I would like to try out Delta One Suites. This is the same product that now flies between Sydney and Los Angeles. Impressively, all of Delta's flights from Seoul to its hubs in the US (Atlanta, Detroit, Minneapolis and Seattle) have the upgraded product. I'll probably use Velocity Points for this redemption, too.
Australia in December
I'll come back to Sydney (where I am from) and Melbourne (where I have family and Point Hacks is based) for the holidays. Last month, I thoroughly enjoyed my A380 First Class flight with Qantas from Los Angeles to Melbourne. The food at the Qantas International First Lounge at LAX was fantastic.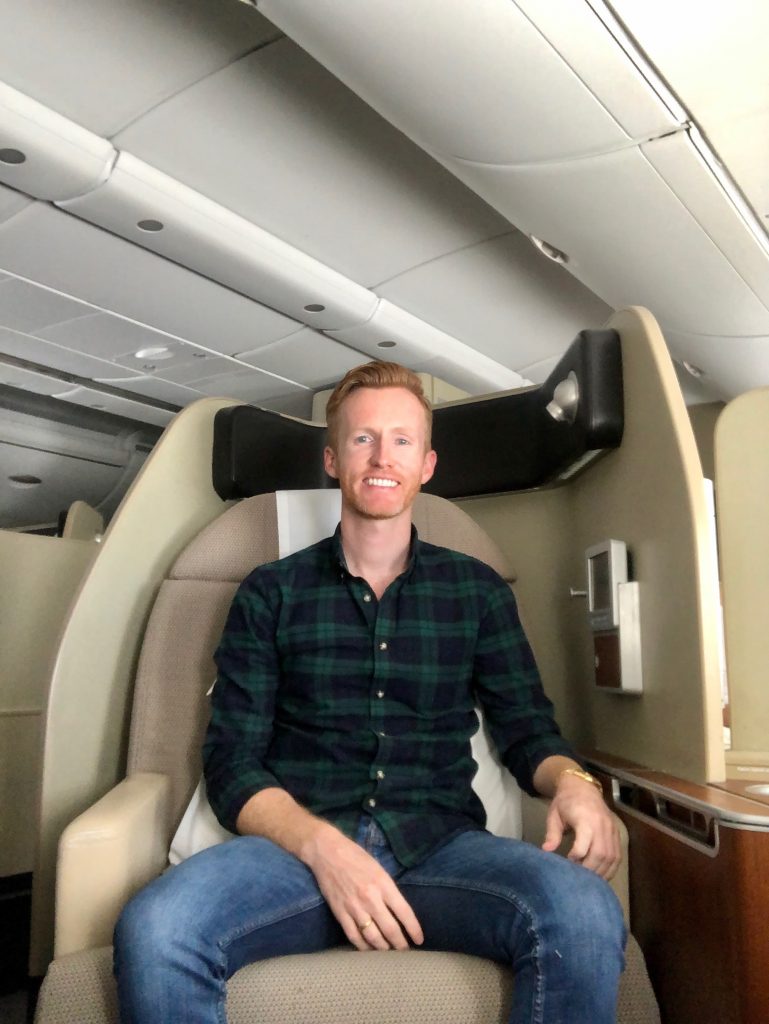 This year, I would love to try United's Polaris Business Class product. Currently, it's flying between Sydney and San Francisco. However, it's rumoured that Houston will be the next route, so I might try to jump on that.
The United Polaris Lounges in San Francisco, Los Angeles and Houston are great, so I would look forward to enjoying a bite to eat and a drink there before my flight.
How do I earn my points?
Being an Australian citizen and a US permanent resident, I have credit cards in both Australia and the US. I'm lucky to have access to US credit cards as they are more lucrative than the ones in the Australian market.
Of the six points currencies I mention above, I earned AAdvantage, KrisFlyer and Etihad Guest miles through credit cards. I bought Iberia Avios, Avianca LifeMiles and World of Hyatt points through promotions.
Summing up
2020 is shaping up to be another exciting year of travel for me. I won the Diversity Visa Lottery and immigrated to the US five years ago. Since then, I've averaged four months of travel each year (except for my digital nomad journey in 2018, when I was on the road nonstop).
I just bought a house in Austin. Therefore, I'm going to drop that down to a total of three months this year. However, I do aim to still go on a trip every two months. I find that is my ideal frequency to keep things 'fresh'. Maybe I'll add a couple of Texas road trips sprinkled throughout to stay a little more 'local'.
I'm grateful for the opportunity that having access to frequent flyer points gives me so that I can experience more of this world.
Supplementary images courtesy respective airlines and hotel brands.
7 trips I'm planning in 2020 (and how I'm using points to book them)
was last modified:
January 20th, 2020
by