Thoughts of South Africa commonly conjure images of safaris, shantytowns and sharks, but a visit to this country will have you feeling like you're simultaneously at home in Australia and in quite a different world.
On a recent two-week trip to the country in December 2016, I was quite pleasantly surprised at how easy of a trip it turned out to be, how good value it was, and how many preconceptions I had that were thrown out the door.
Here are my top seven tips for a trip to South Africa…
Note: no commission or special treatment is or was received from businesses mentioned in this article.
---
Point Hacks South Africa Series
Part I: The Why: South Africa
Part II: The How: A comparison of your points options to get to South Africa
---
1. Don't skip Johannesburg – it's fantastic!
As the busiest airport on the continent and the gateway to South Africa, Johannesburg's OR Tambo Airport is likely to be your entry and/or exit point.
In my opinion, Johannesburg has an unfairly negative reputation. Spending 2-3 nights here will help you get over your jetlag plus give you the opportunity to visit the number-one-rated attraction on TripAdvisor, the Apartheid Museum.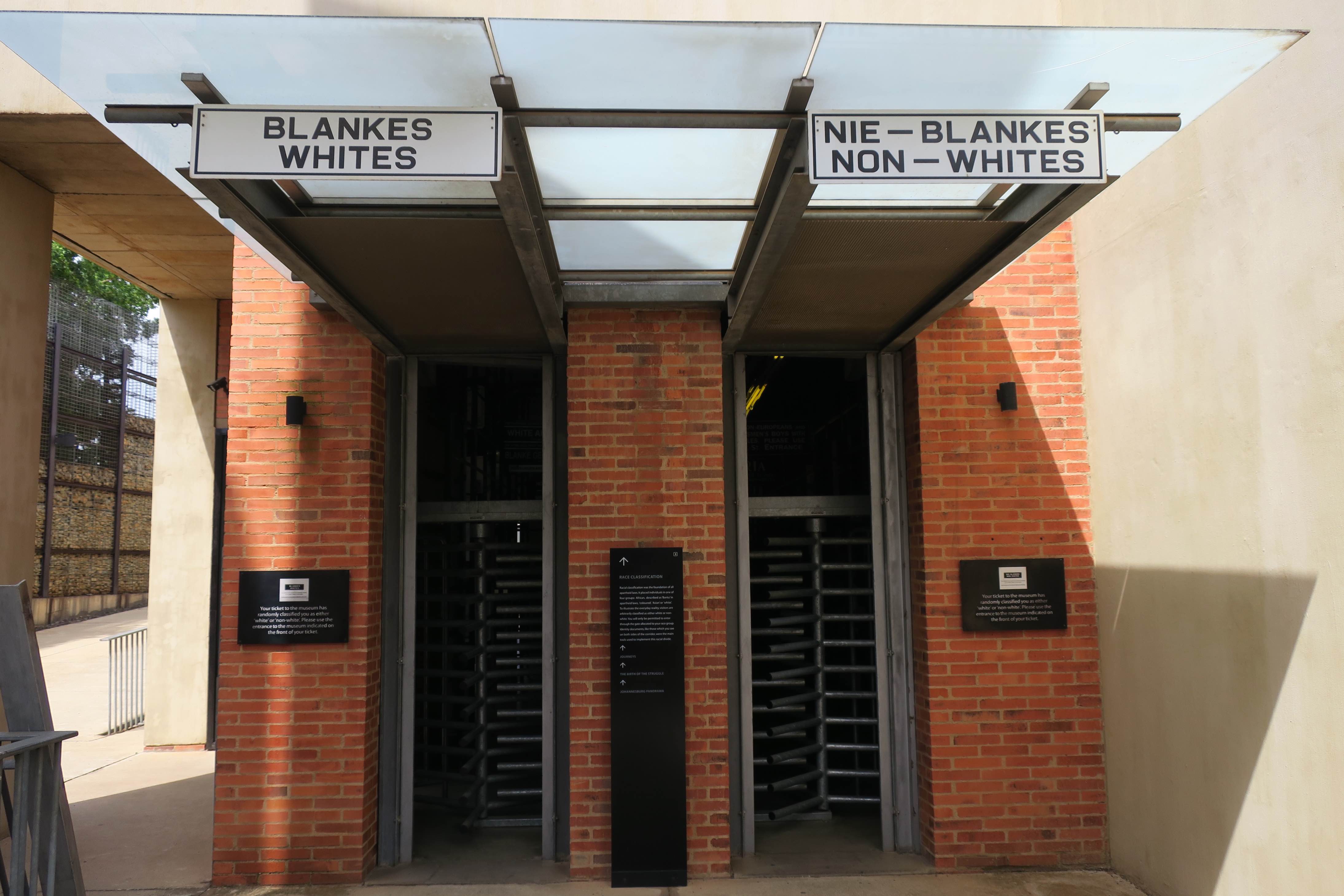 If you go to this museum, you can skip the tourist-filled Robben Island off the coast of Cape Town and still have gotten a comprehensive grasp of Nelson Mandela's life and a necessary introduction to the history of apartheid before exploring the rest of the country.
You can supplement your time by doing a two- or four-hour guided bicycle tour of the country's largest township, Soweto, and enjoying modern cuisine at Urbanologi, an excellent urban Asian fusion restaurant in Downtown Johannesburg.
2. Splash your cash on a high-quality, all-inclusive safari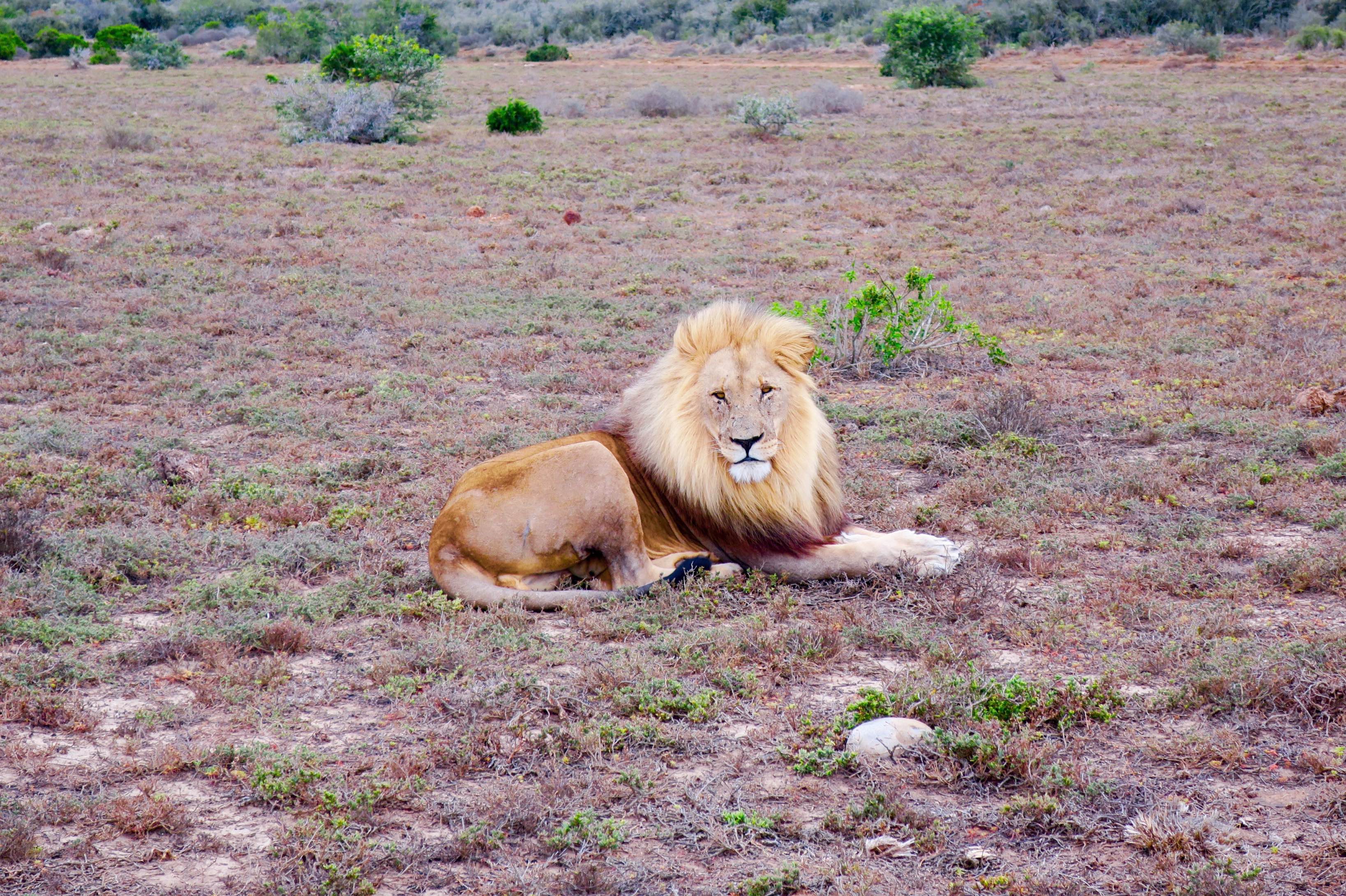 South Africa is a great value destination but if you want a truly up-close-and-personal, tailored safari experience, it is worth it to do your research.
We stayed for 48 hours on the Shamwari Game Reserve, which is a 39,000-acre private game reserve with all the Big Five animals – lion, rhino, elephant, buffalo and leopard – for about $330 AUD per person per night. It is located an hour's drive from Port Elizabeth halfway along the country's southern coast.
Whilst that is quite a lot of money, you'll get a private glamping tent (or you can pay more to stay in a cabin or spa lodging) plus at least two daily safari drives with a guide for up to six people, banquet meals and all drinks included.
3. Hire a car and spend 7-10 days driving along the Garden Route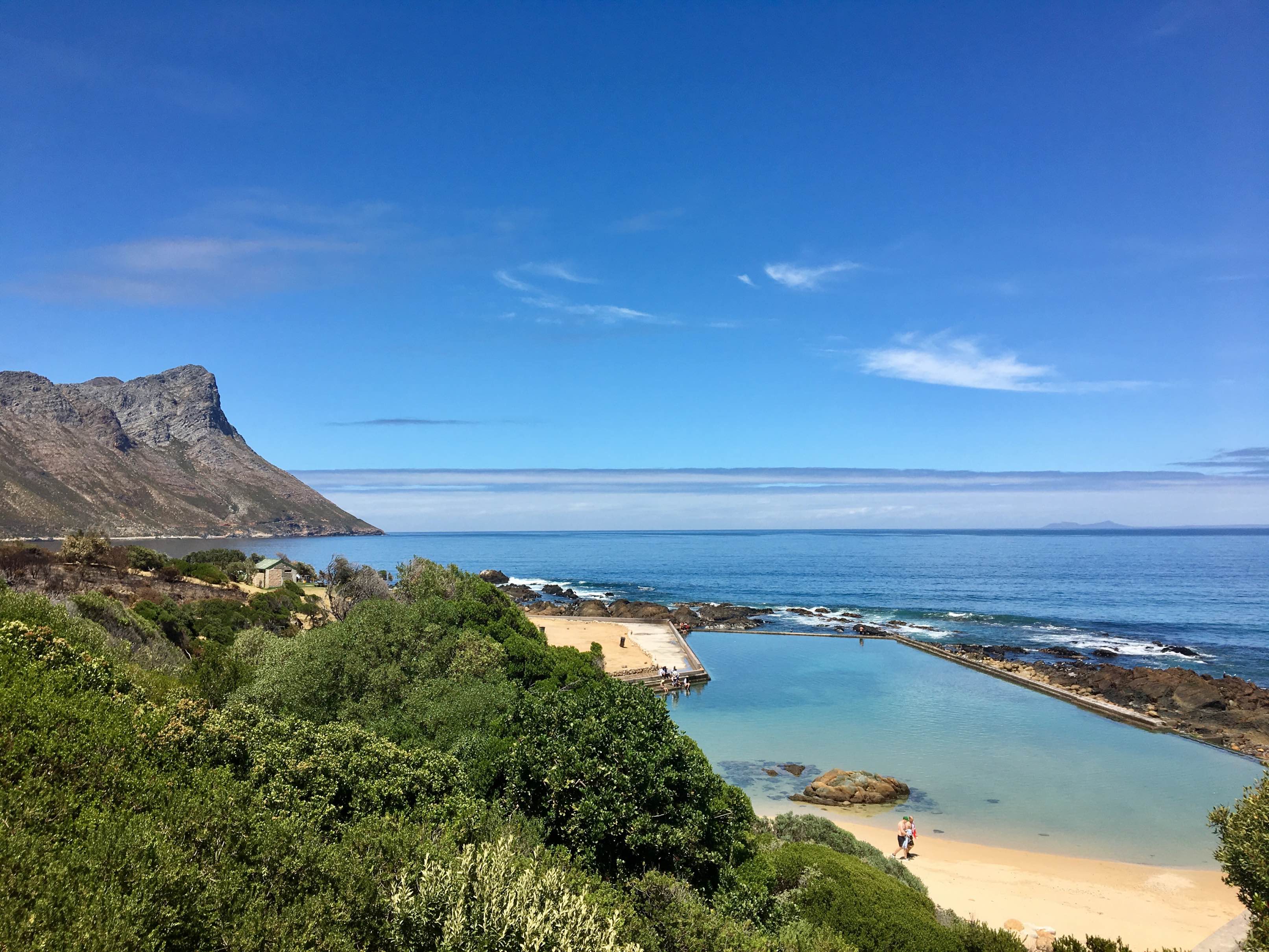 One week is the minimum time to leisurely travel between Cape Town and Port Elizabeth and if you have a few days extra, then definitely take advantage of them.
The southern route passing through Hermanus, George and Plattenberg Bay is breathtaking and resembles much of coastal Australia; go inland between Hermanus and George via Swellendam, Calitzdorp and Oudtshoorn for arid landscapes and excellent port wine.
4. Jump the world's highest commercial bridge bungee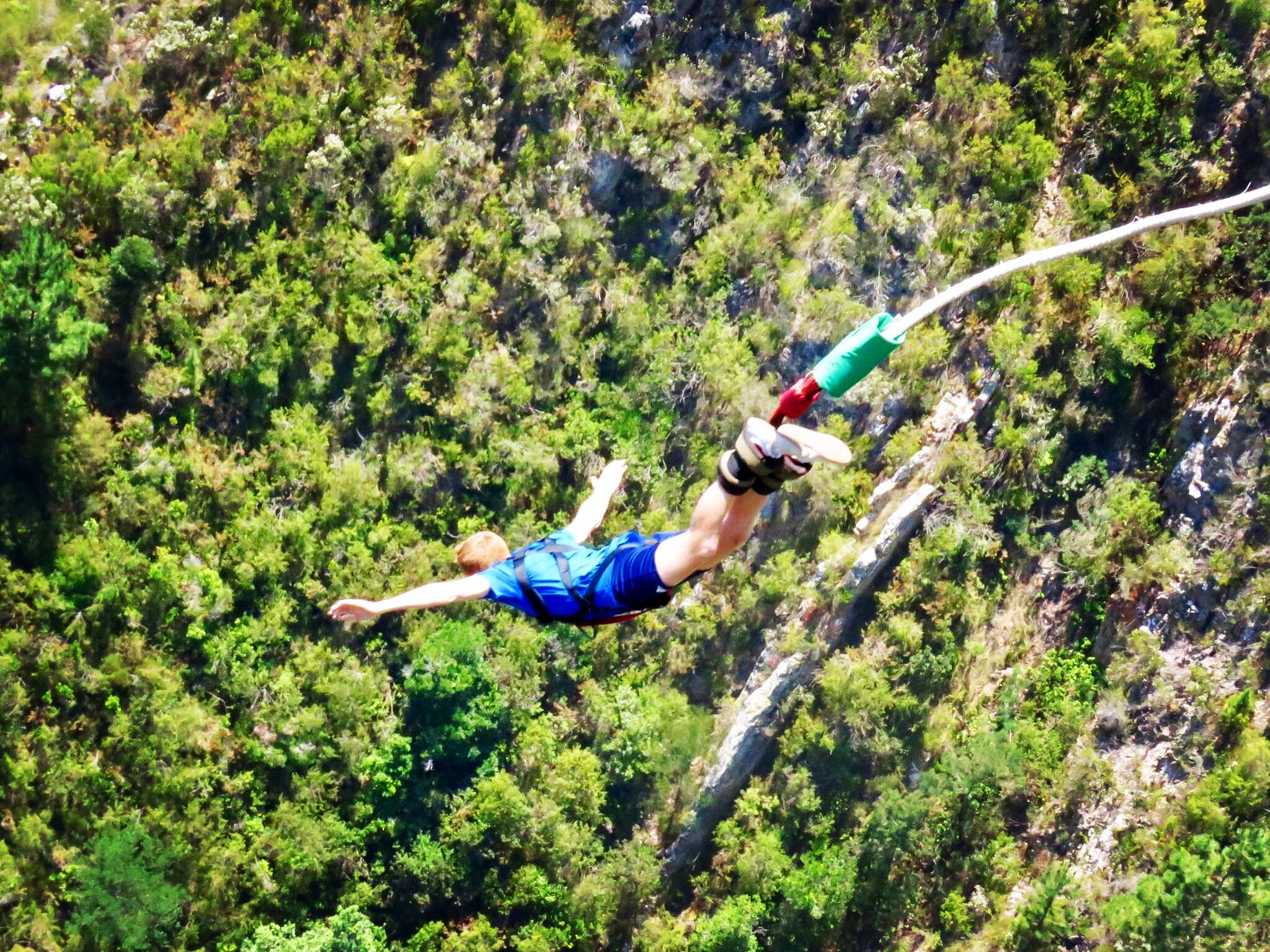 Five-star-rated Face Adrenalin in Tsitsikamma National Park is the place to go if you're a seasoned or first-time jumper wanting an exhilarating experience, dropping 216 metres from the highway bridge into the valley below.
The $35 AUD extra charge for the video and photo of your jump is worth it. Make a booking in advance.
Ad – Scroll down to continue reading.Minimum spend, terms & conditions apply.
5. Hurry up and get to Cape Town before it's too late!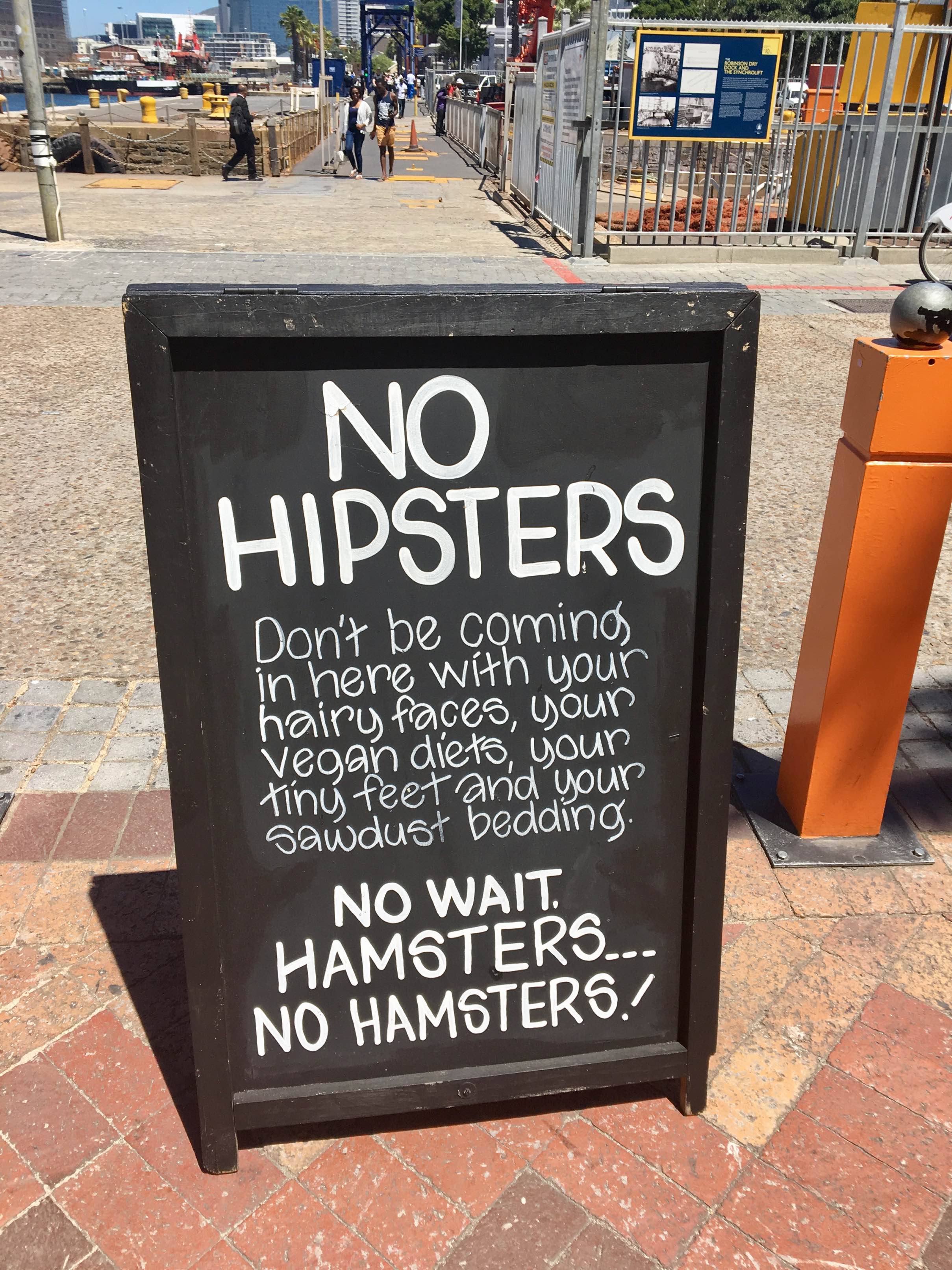 Cape Town is now one of the most visited cities in the world and I observed that it is going the way that Barcelona has over the past decade, meaning it has fantastic attractions and weather but is getting overrun with tourists.
Come sooner rather than later when locals will start to really tire of their city being taken over.
Take 1½-3 hours hiking up Table Mountain and then take the revolving floor cable car back down, with no need to jostle for the best view as it will complete a 360° twist on the way down.
Read my review of The Westin Cape Town.
6. Enjoy a fantastic meal in Cape Town's wineries region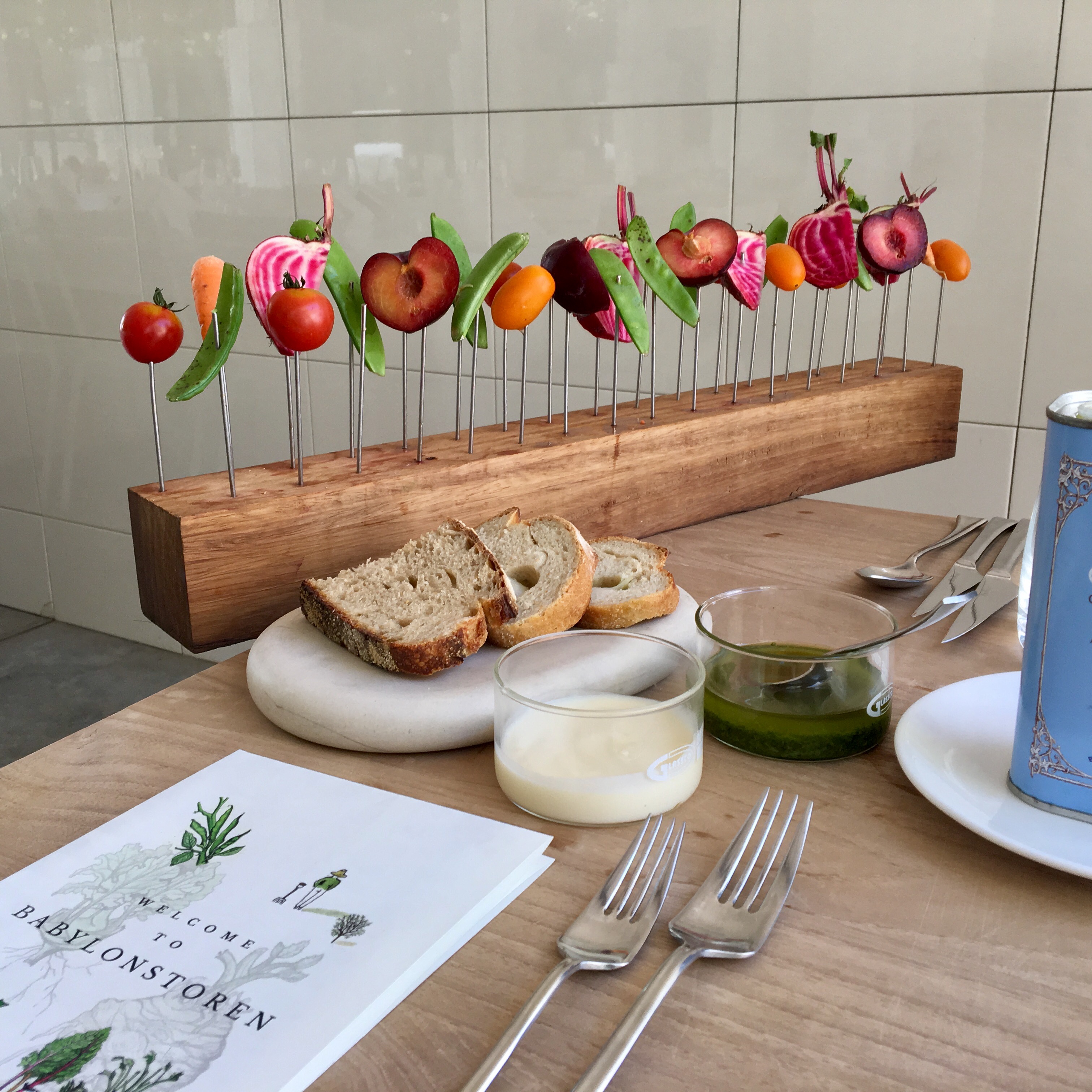 Hands down the best dining experience of my life so far, Babel at Babylonstoren is a must-see on your adventures through the wine country just outside of Cape Town.
The restaurant can be booked out up to six weeks in advance, so make sure you plan ahead. If, like us, you were not prepared at all, a phone call enquiring about last-minute cancellations (didn't work) or just walking up and asking to be fit in (did work) may get you the luck you need.
7. Take Uber in major cities like Cape Town, Johannesburg and Durban
The rideshare app is well-priced, safe and reliable in South Africa but do make sure that your driver is following the Google Maps or Waze directions during your ride.
On the vast majority of our rides, drivers took wrong turns, whether willingly (to increase the price) or not, adding time and frustration to our trips. If this happens, contact Uber Support within the app and chances are they will refund you the difference between the actual and quoted price.
---
The essentials
Safety: South Africa has a reputation for getting muggings and highjackings. I felt nor saw nothing of the sort. Withdraw money from ATMs in petrol stations and do keep your car doors locked when driving – that's common sense – but I never felt a real threat of being carjacked
Best time to go: South Africa has a very similar climate to the southern half of Australia as well as school holidays schedule, so expect costs and crowds to ebb and flow the same as a domestic Australian holiday
Money and costs: expect to spend just over half of what you would on a comparable trip to the UK or Hong Kong, or the same as in Mexico. Credit and debit cards are widely accepted
Visas: Australians and New Zealanders receive a visa on arrival at major airports and land crossings
Transportation: as part of the former British Empire, South Africa is one of the one-third of countries in the world that drives on the left-hand side of the road. Do take care when crossing the road as a pedestrian as the car is king here. The Gautrain is a modern and efficient way to get from OR Tambo Airport to Johannesburg and Pretoria. Renting a car is a great way to see the country as bus and train services are limited. Consider flying over a chunk of the country, e.g. Johannesburg to Port Elizabeth or Durban, to save time
Food and water: braai (Afrikaans for 'barbeque' or 'grill') is the most famous South African dish and is widely and cheaply available. Vegetarians should not have too many problems finding food to eat – halloumi has become just as popular in South Africa as in Australia. Tap water is safe to drink in most areas
---
How do I use my points to get to South Africa?
Check out the second half of this destination guide, Part II: The How:The best options to get to South Africa using frequent flyer points.
7 insider tips to enjoy an awesome South African adventure
was last modified:
September 15th, 2020
by