Plaza Premium lounges tend to be great places to unwind before flying – you can always count on decent food, beverages, and places to chill. Although I visited before COVID-19, I know you'll find a lot to like once the space reopens again.
Melbourne's Plaza Premium sits next to the nearby American Express Lounge (and is actually run by the same people). In my opinion, the American Express Lounge wins on design. But if food is what you wake up for every day, then the Plaza Premium Lounge might just take the cake!
The Plaza Premium Melbourne Lounge is currently closed. But don't let that deter you! We've refreshed this review in 2021 to simplify imagery with our new image galleries, and to remind readers of their potential lounge options once broader international travel opens up again. It pays to dream.
Lounge location
You'll find the Plaza Premium Lounge in the International Terminal 2 at Melbourne Airport – meaning only passengers departing on an international flight can access it. I'm looking at you, future trans-Tasman bubble. I find the entrance within the infamous 'dungeon' lounge precinct near Gate 9, one floor below departures.
Lounge seating
My first impressions are that the lounge as a whole has limited natural light, given its location. Admittedly, there are some views of arriving passengers through the frosted windows. But I feel right at home with seats that resemble a Business Class suite. I also spot a secluded lounge area tucked into an alcove – perfect for kicking back with a glass of bubbly and headphones.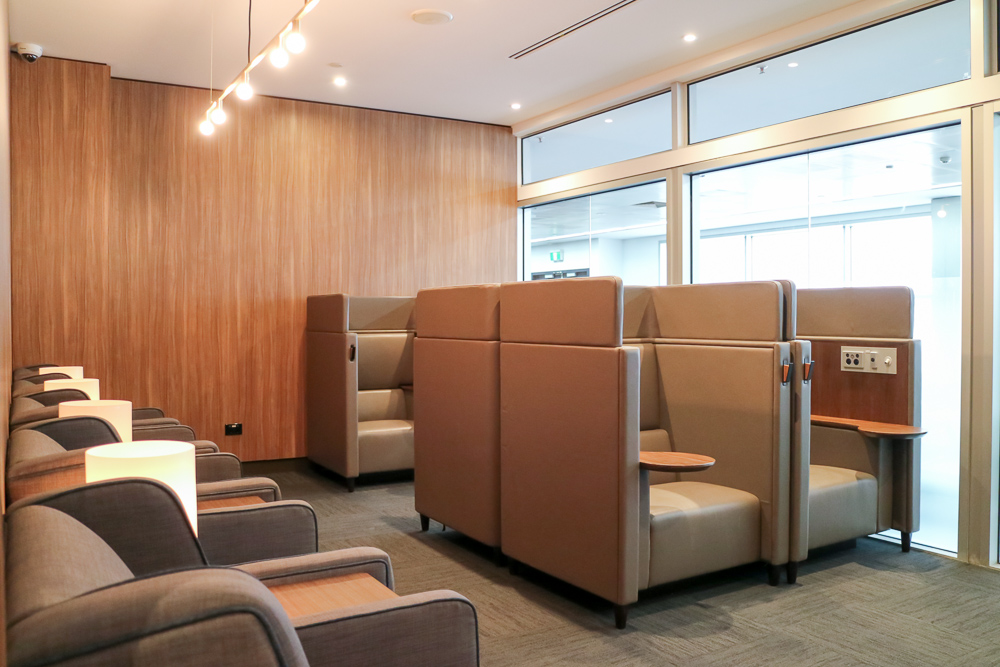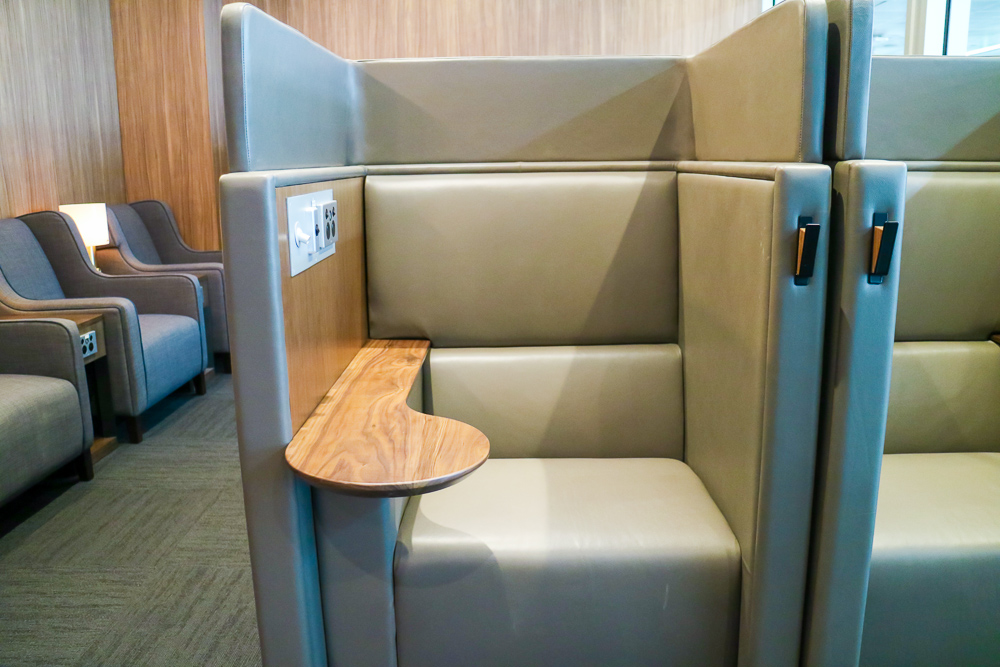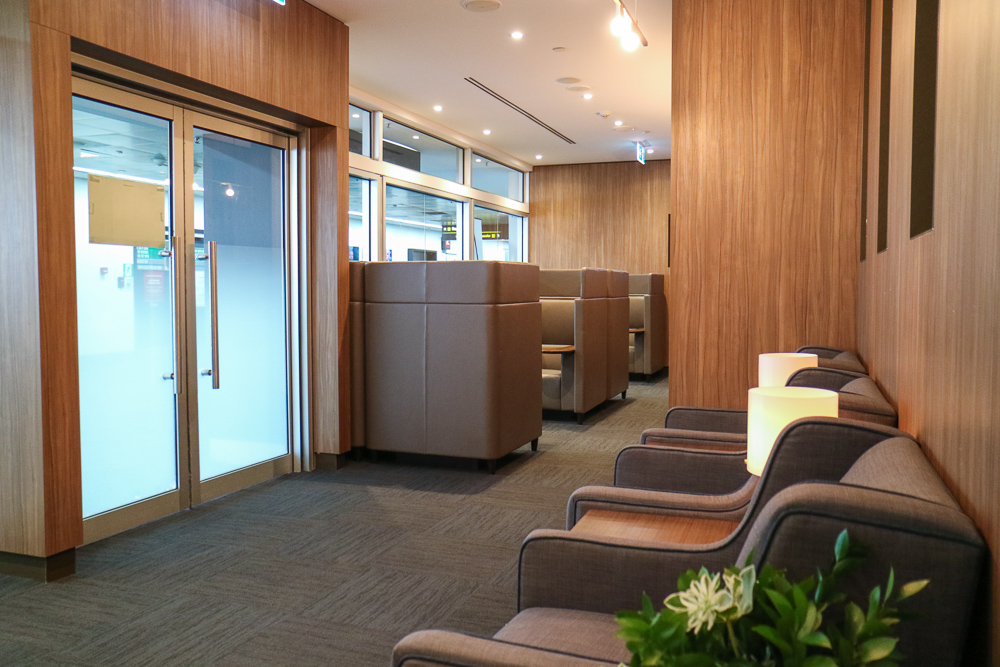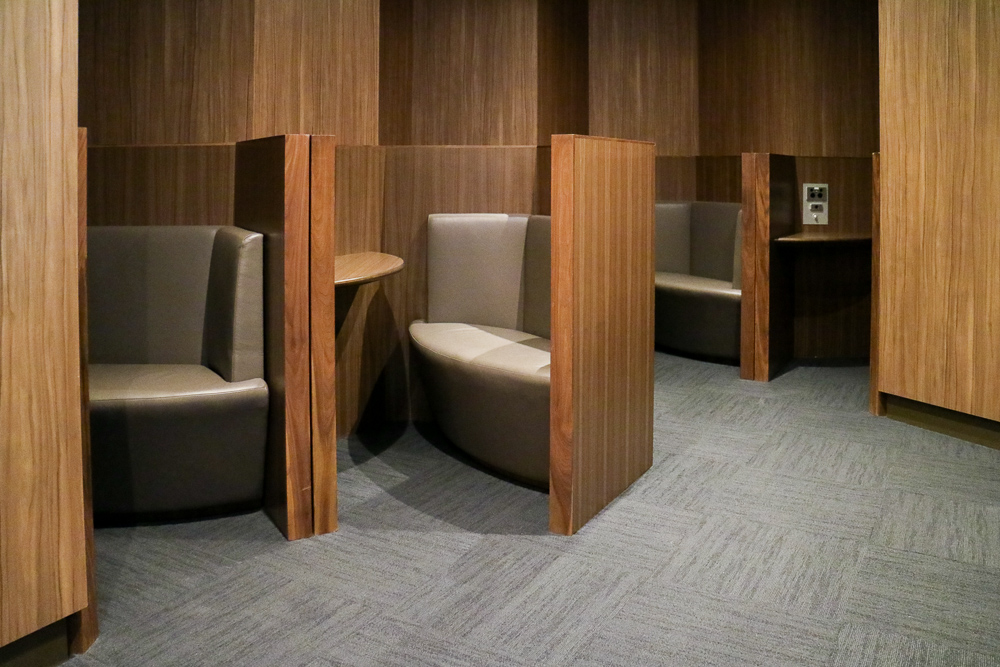 Tummy rumbling? Me too. Which is why I'm pleased to discover the spacious café-esque dining area separate from the main lounge area. I begin with a quick snack at one of the tables, then relocate to a booth so I can work and eat at the same time.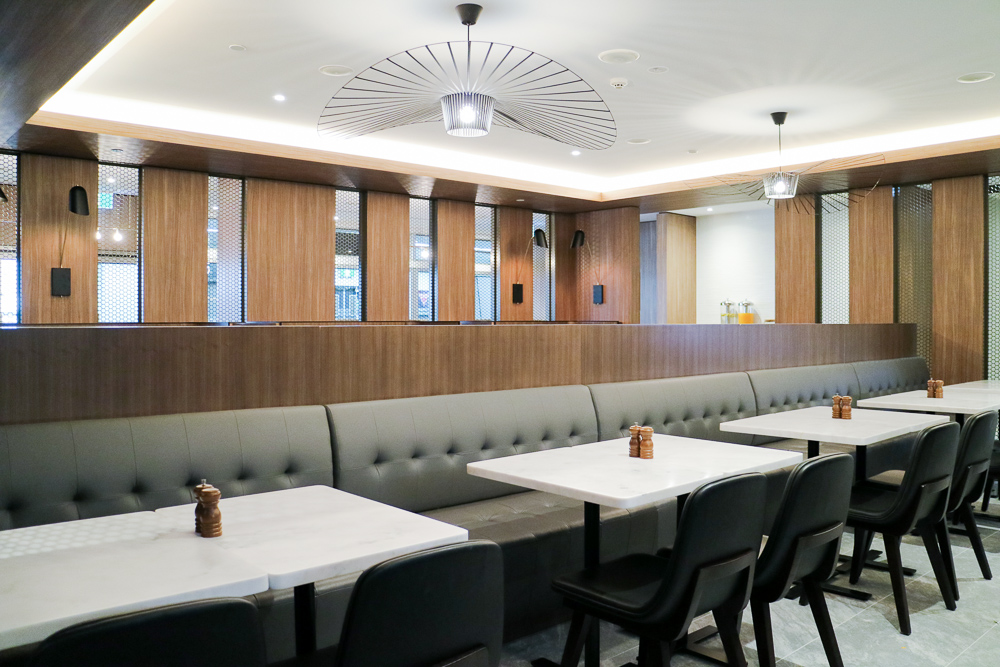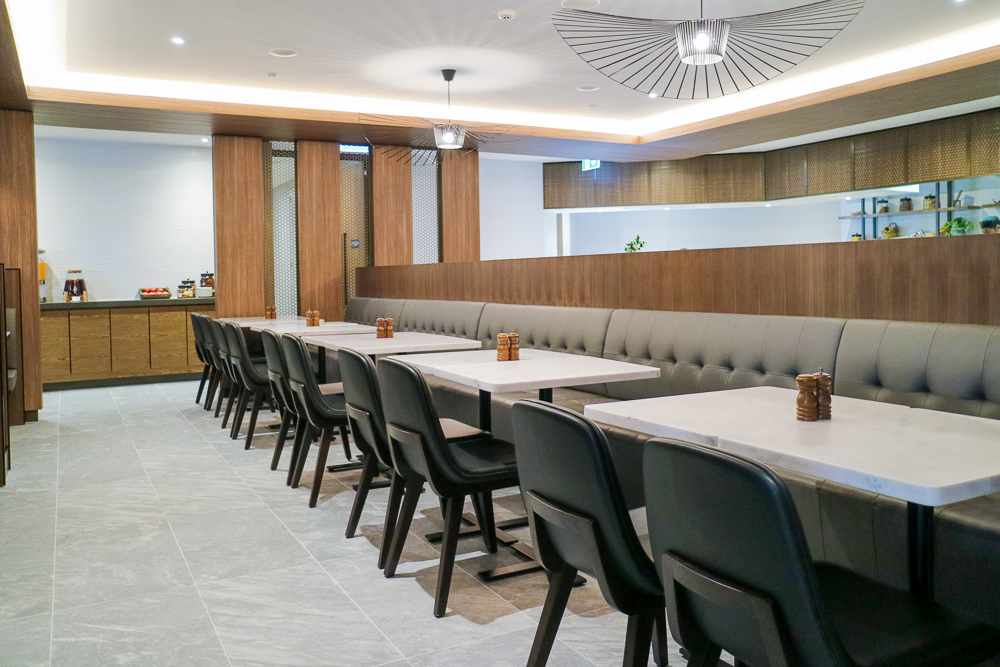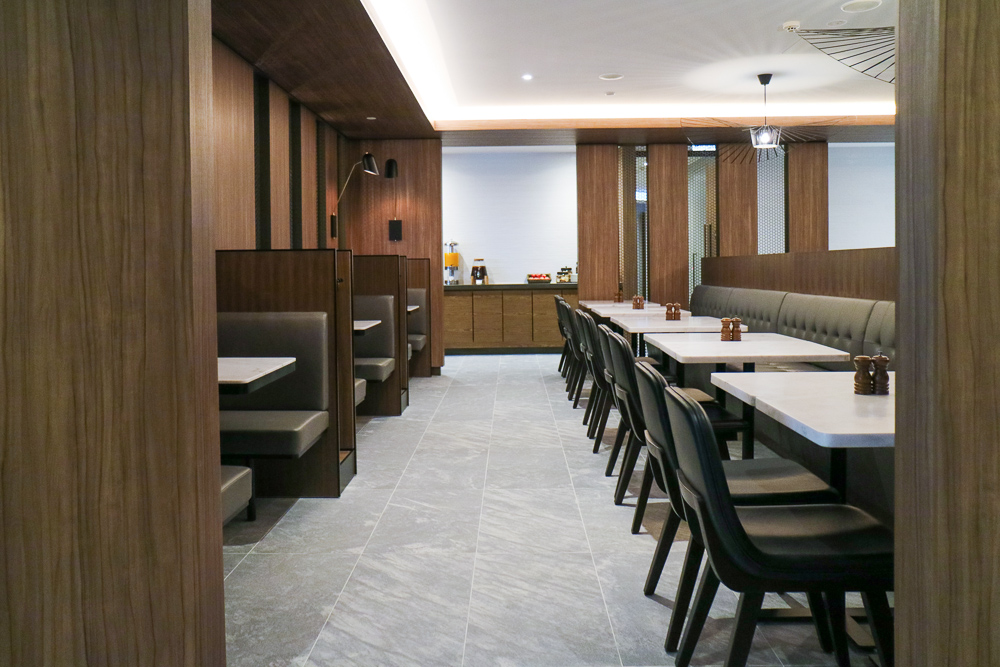 Food & drink
Food-wise, I find the selection simple yet homely. There's a good range of hot, cold and vegetarian dishes, including some DIY sandwiches, made-to-order pasta and seafood laksa. I also succumb to the tasty mini bao bites.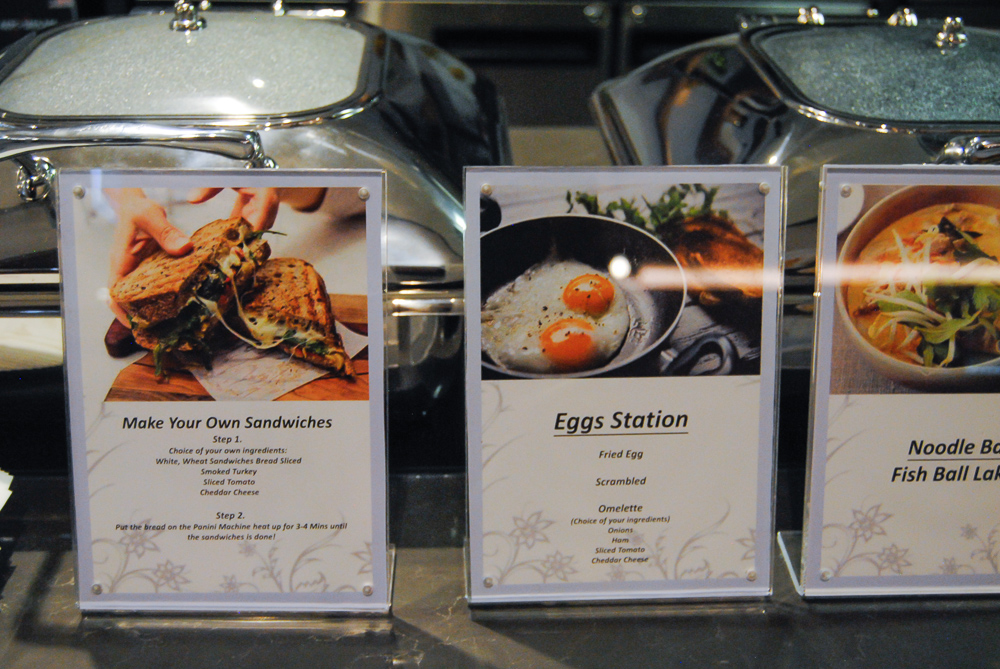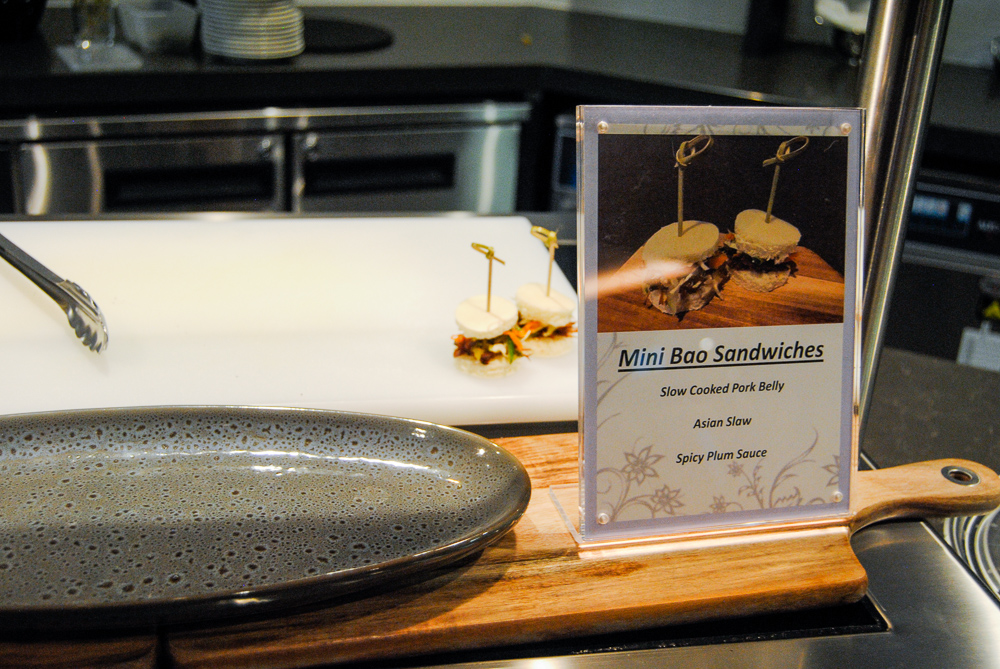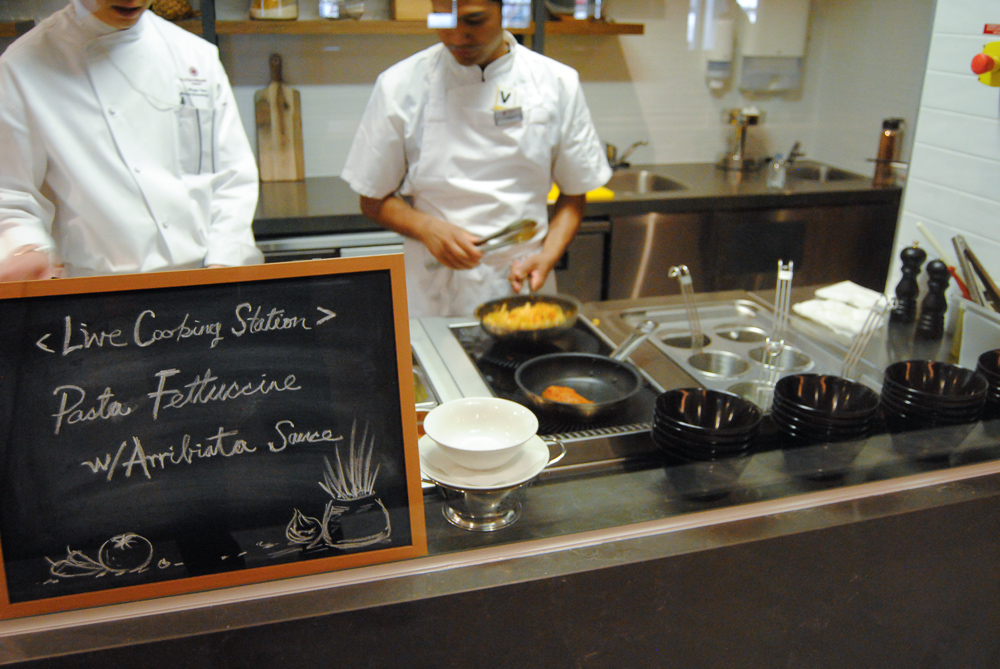 The Melbourne Plaza Premium Lounge boasts a wide range of beverage options. On the menu, there's a variety of fresh mixed juices, plus an all-day barista service with Shelbello coffee. I'm fond of a tipple before take-off, so I'm happy to discover a good selection of wine and spirits behind the counter.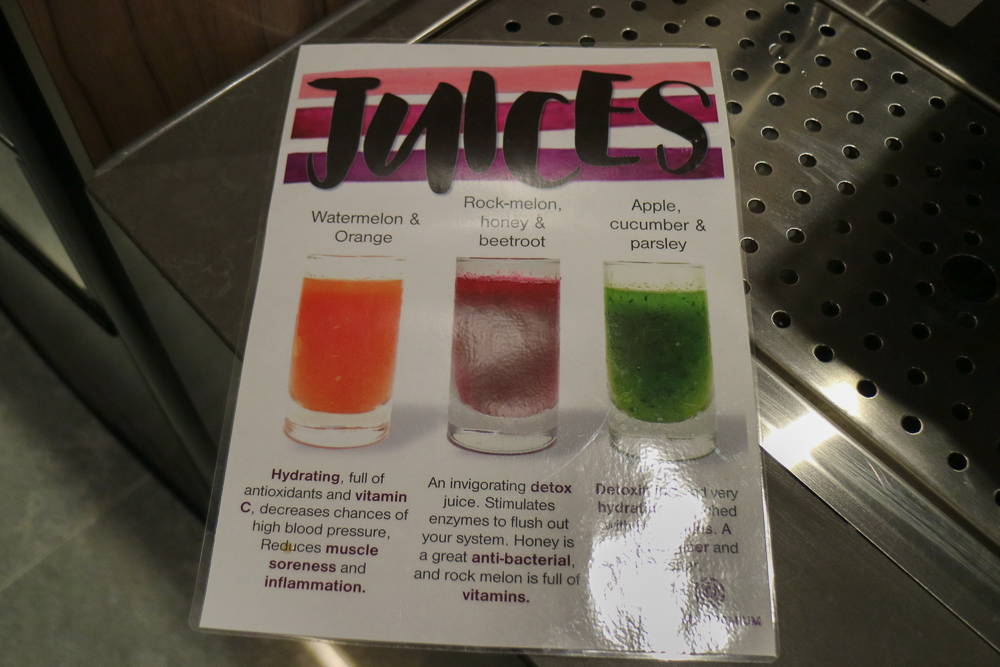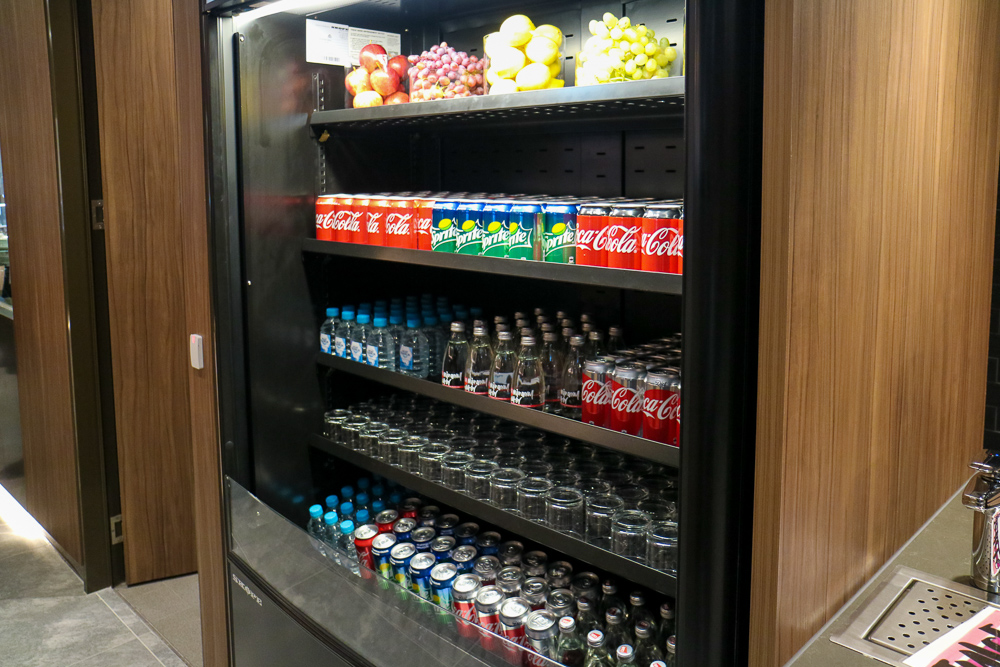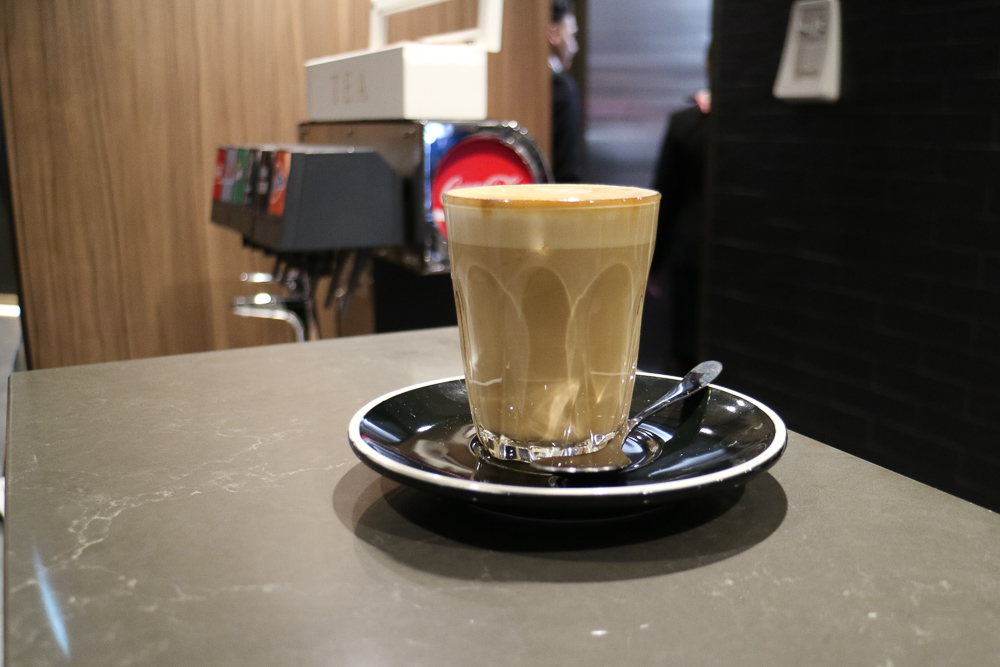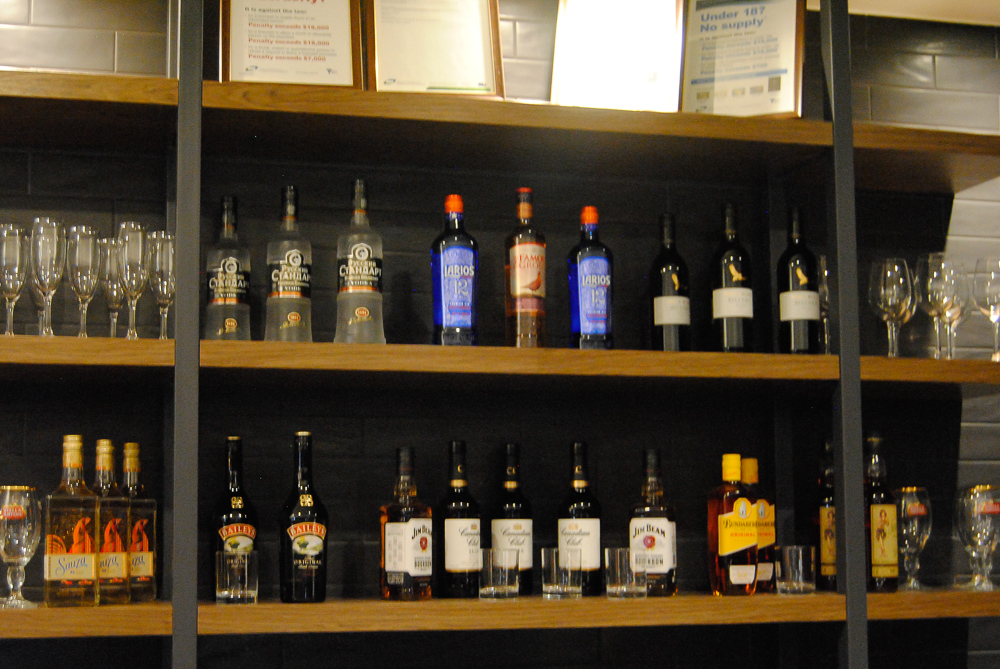 Lounge amenities
The lounge offers high-speed WiFi, but I hear reports that the system blocks email applications like Outlook using IMAP. While I haven't been able to test this out personally, I'd suggest you keep this potential limitation in mind.
Fancy the loo? Then you'll be sharing bathroom facilities with the American Express Lounge next door.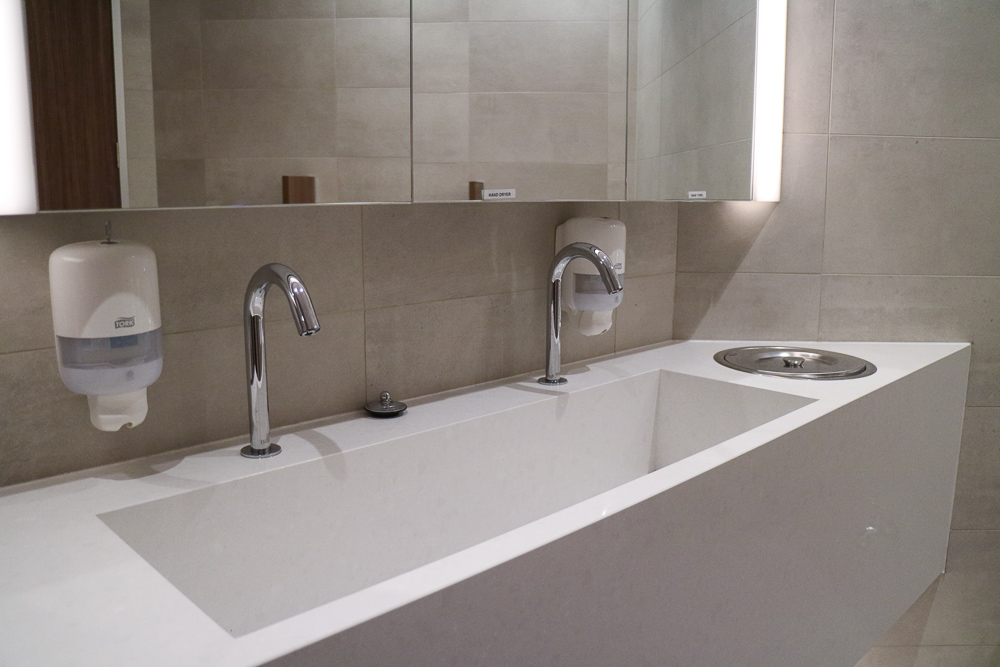 Thankfully, the lounge is nice and quiet on my visit – with no flight announcements over the PA. Make sure to keep up-to-date with your flight status on your device or via the screens in the lounge.
Lounge access options
Some foreign-issued credit cards and programs also offer Plaza Premium lounge access. If you're unsure, I'd suggest you check directly with your provider. In the future, we may see premium cabin travellers on airlines like the SkyTeam alliance granted access as well.
Summing up
The Plaza Premium Lounge in Melbourne's International Terminal offers delicious food, a good range of beverages and a space to relax. I'd happily recommend it to any traveller. Of course, it's a no-brainer if you already have access through a credit card or lounge program.
Originally written by Matt Moffitt.
Plaza Premium Lounge, Melbourne
was last modified:
September 8th, 2021
by