After a long hiatus, flying to Fiji is once again a reality from 1 December 2021. That's when the country is opening its international border to fully-vaccinated travellers from Australia.
Forget about quarantine on arrival: you'll be relaxing by the pool in no time!
Sure, it may take a few months for some Australian states to ease their own quarantine restrictions. But once you're able to fly – and get home – here's what a Fiji holiday looks like in the era of COVID.
Paperwork and pre-flight COVID testing
Fiji is taking a pretty cautious approach to international travel, but the hoops aren't too difficult to jump through. Here's what's required:
You must get a COVID-19 PCR test in Australia three days before your departing flight. This test result must come back negative. You'll need an official document confirming the result: SMS results are not accepted. Expect to pay $100-$150 for this test.
Medical travel insurance that covers COVID-19 costs in Fiji is mandatory for every traveller. Many Australian policies offer COVID-19 coverage. Costs can be in the region of AU$60-120 for a single trip, through to circa AU$500 for an annual multi-trip policy that covers COVID and more.
You'll need to stay at a Care Fiji Committed (CFC) certified hotel or resort for at least the first three days in Fiji. Don't worry – these aren't 'quarantine hotels'. They're just regular properties where 100% of the staff are vaccinated against COVID-19. In practice, most hotels meet this requirement, but double-check when you book.
You'll also need to download and use the careFIJI contact tracing app throughout Fiji. It's available from Apple's App Store for iOS and Google Play for Android.
At your CFC hotel, 48 hours after you arrive, there's a mandatory rapid COVID test. This costs around FJ$30 (AU$19.50). There's no need to isolate before or after the test. You're free to enjoy all that your resort has to offer, and to explore broader Fiji.
That's not too dissimilar to what other destinations require, such as Singapore. For more information, head to the Fiji Tourism and Fiji Government websites.
Returning to Australia from Fiji
As with most international destinations, your journey home begins by filling out the new Australia Travel Declaration. You'll need to complete that at least 72 hours before your flight home. But you can't fill it in more than a week before you travel.
You'll also need to have a COVID-19 PCR test before returning to Australia. That test must be taken within 72 hours of your flight's scheduled departure time. Expect to pay about FJ$150 (AU$97) for this test.
That 72-hour mark is very important, so to reiterate: the Australia Travel Declaration must be completed no later than 72 hours before your flight. But your COVID-19 test must be undertaken no earlier than 72 hours before departure time.
It's a slight inconvenience, certainly, yet it's one that makes international travel possible.
Speak to your hotel or resort to arrange this pre-flight test.
Flying to Fiji with Qantas
Qantas flies its own aircraft to Fiji's main tourism hub, complementing its relationship with Fiji Airways.
| | | | |
| --- | --- | --- | --- |
| Route | Frequency | Aircraft type | Cabins |
| Sydney-Nadi | Four times a week | Boeing 737-800 | Business, Economy |
Qantas lounges in Sydney and Fiji
Departing Sydney, you may have access to Qantas Business Lounge or the Qantas First Lounge.
The Business Lounge is for you if you're travelling in Qantas Business. It's also the go-to for Qantas Club members, Qantas Gold frequent flyers and other oneworld Sapphire cardholders.
Expect all-day bar service and barista coffee, and meal selections from the buffet. The Qantas First Lounge, of course, takes that up a notch. On these flights, it's reserved exclusively for Qantas Platinum frequent flyers and above, and other oneworld Emerald cardholders.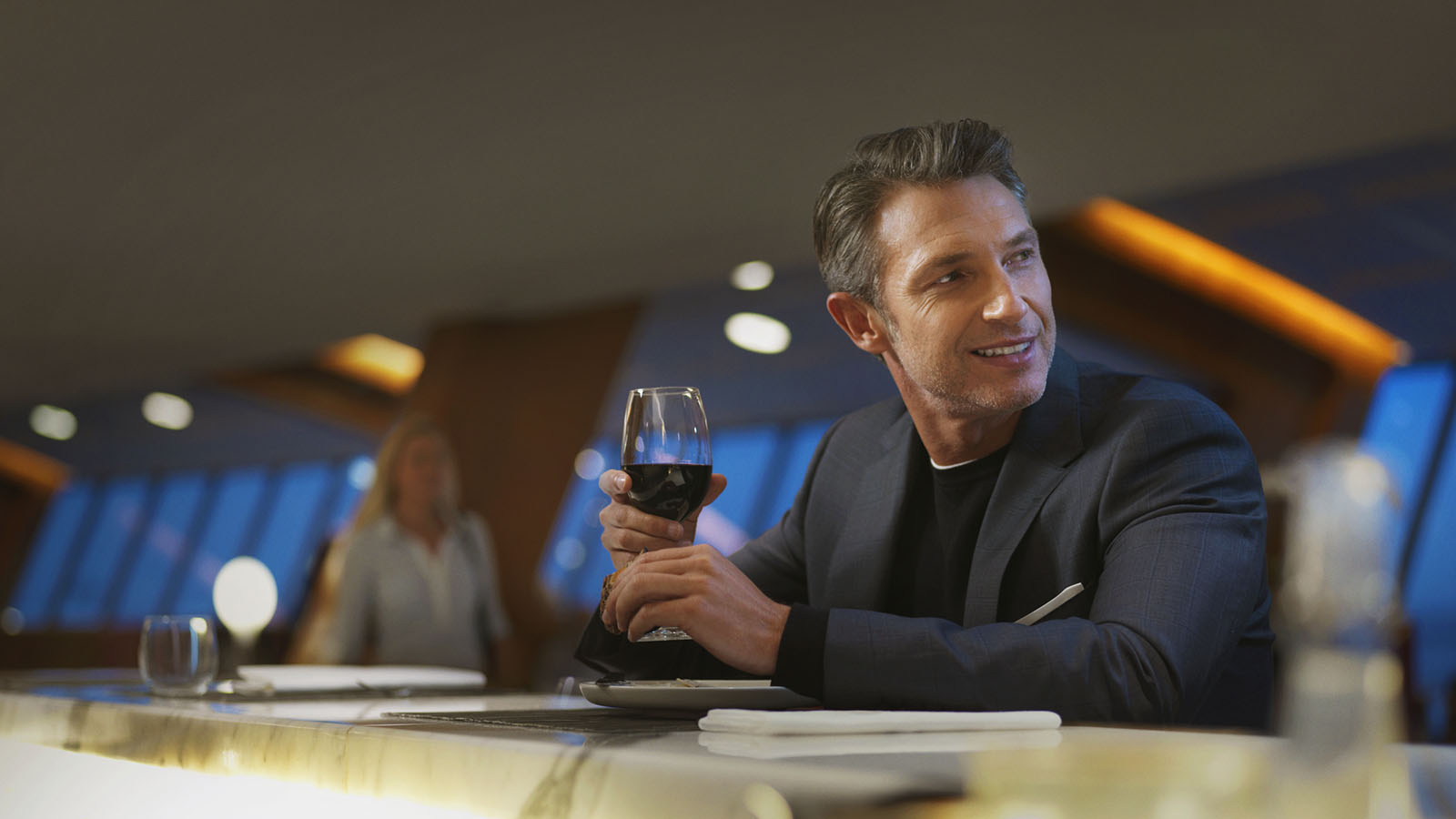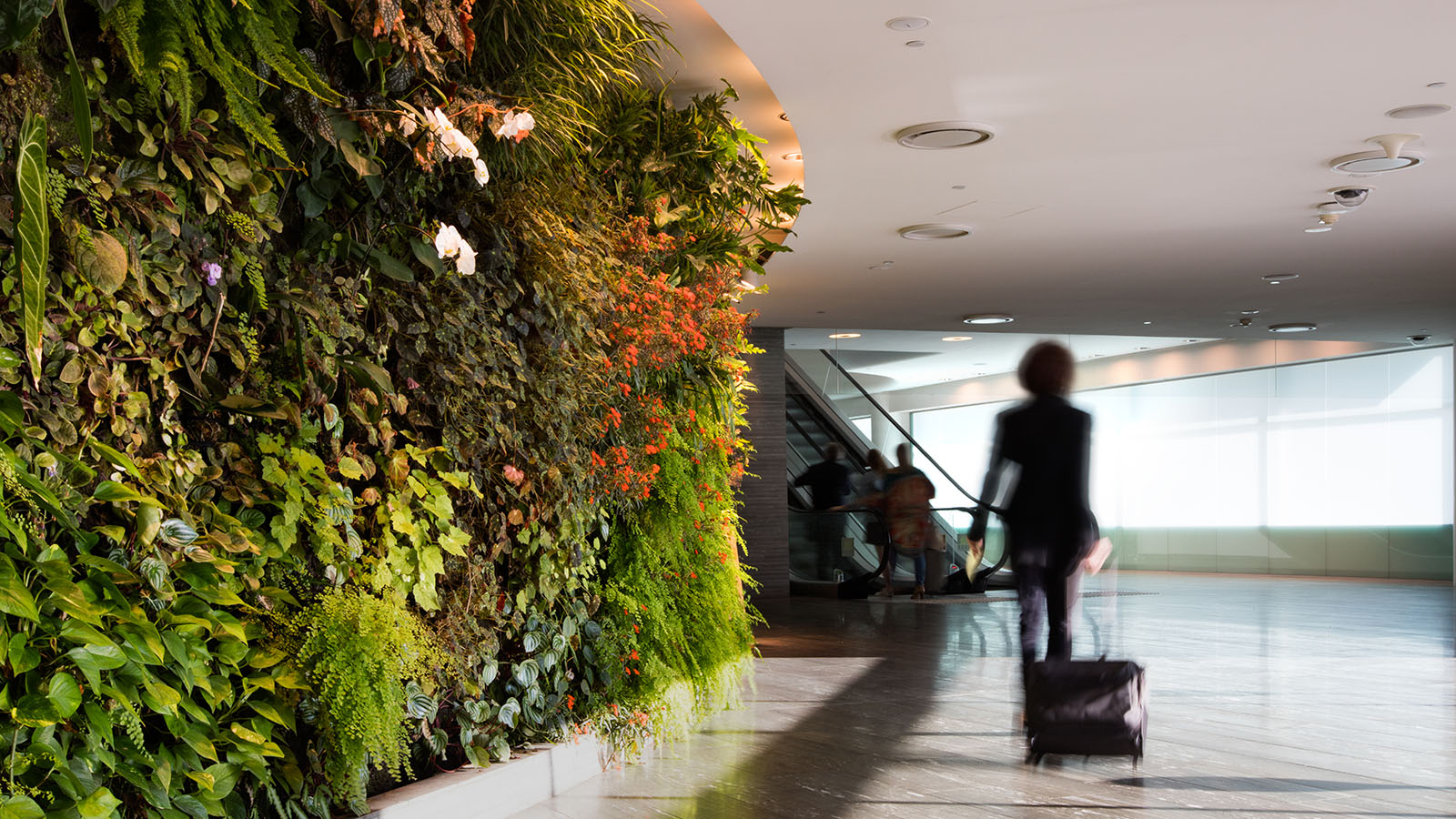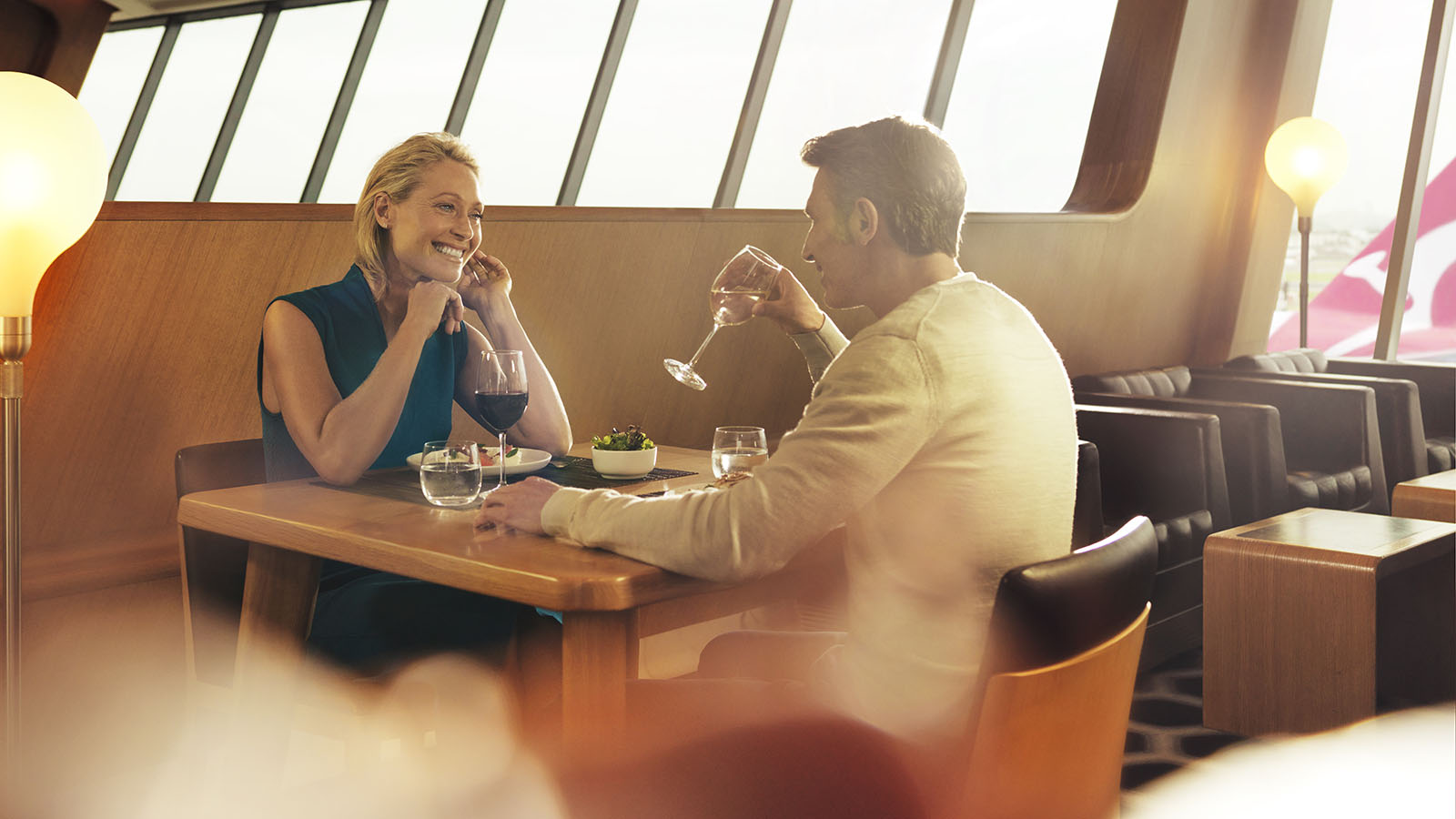 Dining switches from self-serve to à la carte, with Champagne also on the wine list. Arrive early enough and you may even be able to secure a complimentary spa treatment. Your holiday truly does begin before you leave the airport!
Temporarily, you may be invited to visit the Qantas First Lounge when the Qantas Business Lounge is closed. That means you could very well be relaxing in one of the world's best lounges even as a Qantas Club member!
Departing Nadi, Qantas sends all its eligible passengers to the Fiji Airways Premier Lounge. Completely refurbished in recent years, it's a terrific place to await your flight.
While most food is self-serve, keep your eyes peeled for the various 'tray arounds'. On my most recent visit, this included a serve of salt and pepper squid, to rival the best of the Qantas First Lounge!
The Qantas experience flying to Fiji
With Boeing 737s used on this route, your inflight experience will be similar to a domestic journey. In Business, get comfortable in a reclining seat with built-in leg rest. On some planes, you'll get seatback video entertainment. But on others, there's a shared overhead screen instead.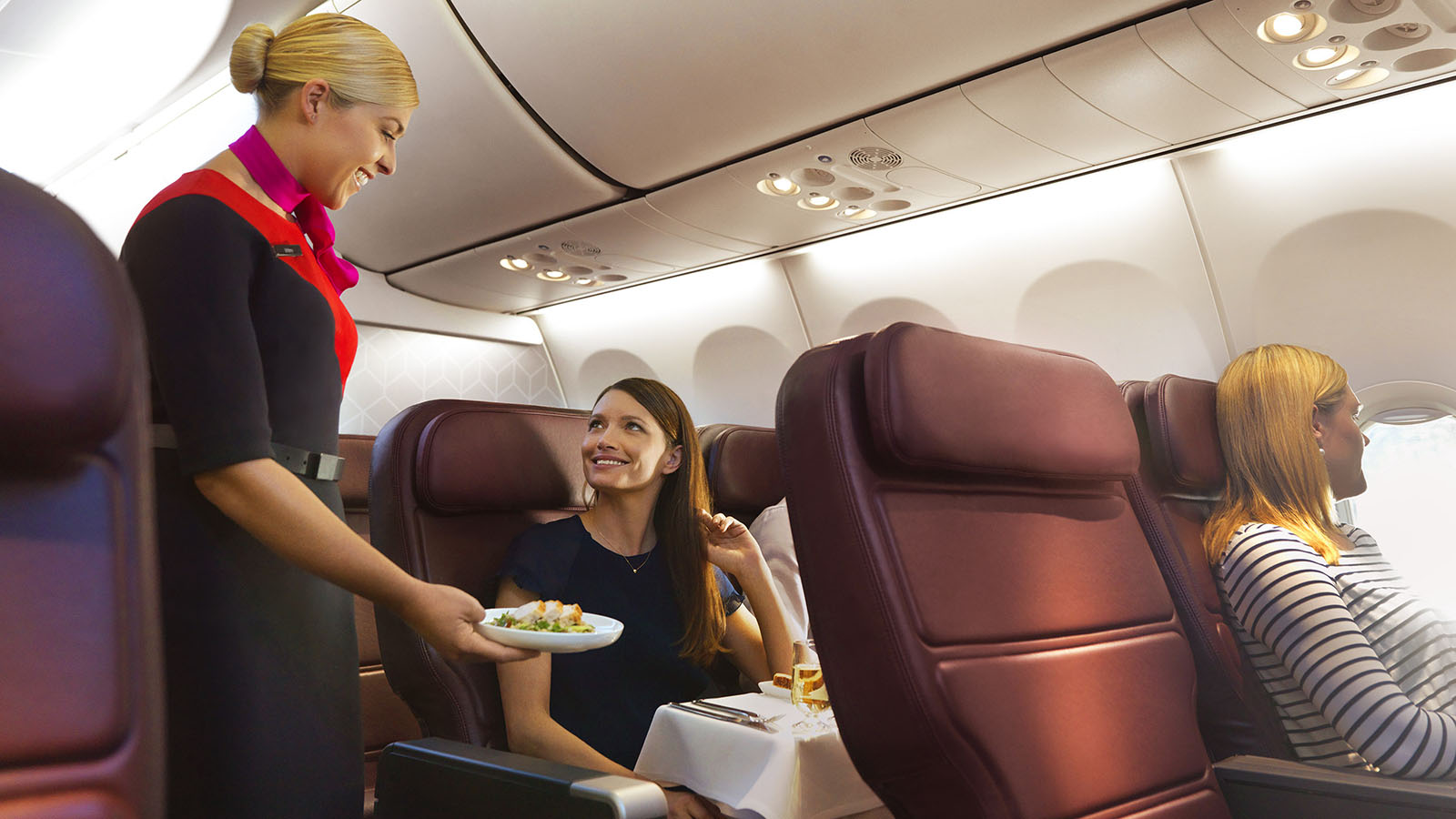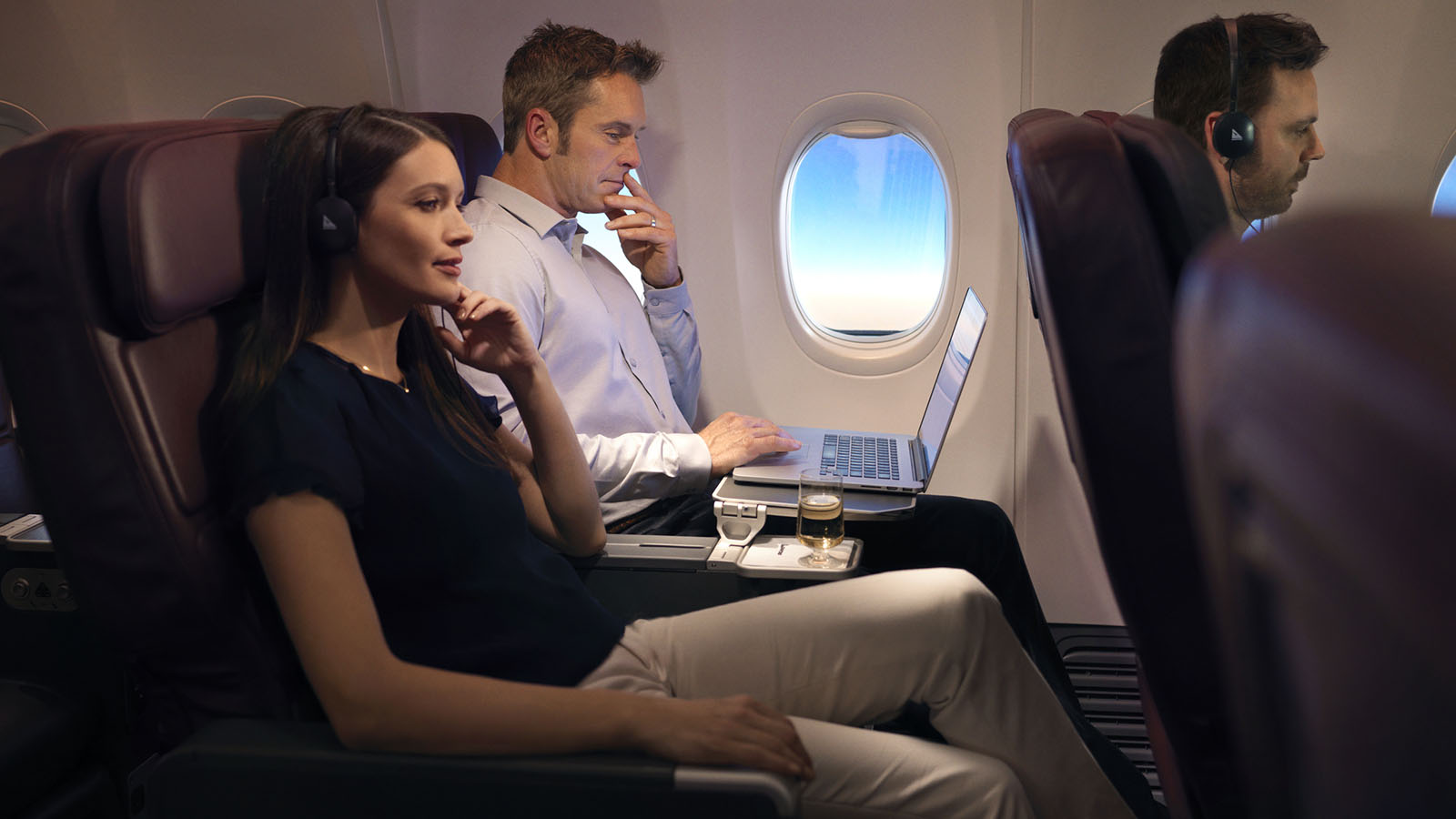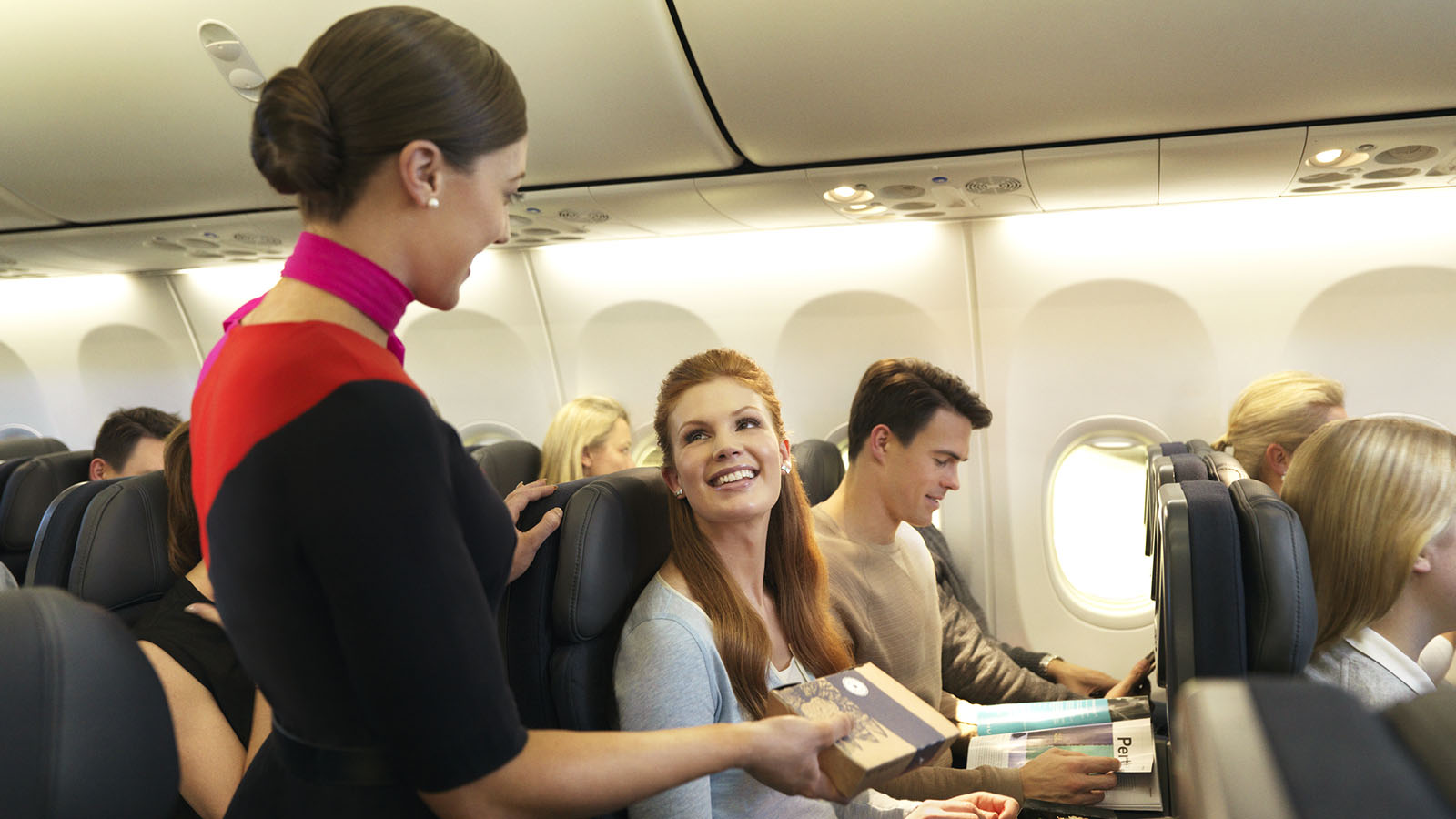 As it's never 100% confirmed which plane will pull up at your gate, I always recommend keeping a laptop or tablet loaded up with content to get you through the flight.
In Business, you can also expect plated meals with complimentary alcohol. Back in Economy, food and beverages are also included. But the availability of beer and wine may depend on your departure time.
Ad – Scroll down to continue reading.Minimum spend, terms & conditions apply.
Flying to Fiji with Virgin Australia
While Qantas launched Fiji flights in 2019, Fiji has been a popular route for Virgin Australia for many years.
| | | | |
| --- | --- | --- | --- |
| Route | Frequency | Aircraft type | Cabins |
| Sydney-Nadi | Daily | Boeing 737-800 | Business Class, Economy Class |
| Melbourne-Nadi | Four times a week | Boeing 737-800 | Business Class, Economy Class |
| Brisbane-Nadi | Daily | Boeing 737-800 | Business Class, Economy Class |
Virgin Australia's lounges in Australia and Fiji
Virgin Australia is yet to confirm lounge options for its passengers heading abroad. That's because its usual The House lounges in Sydney and Melbourne – and My Lounge in Brisbane – remain closed.
That said, Sydney-Nadi flights aren't set to take off until 16 December 2021. Services from Melbourne follow from 17 December. Brisbane passengers currently need to wait until 27 March 2022 for direct Fiji flights to return.
This gives the airline a little more time to iron out its international lounge network.
Prior to COVID, however, Virgin Australia had no lounge available in Nadi. Priority Pass cardholders could visit the Fiji Airways Premier Lounge. But this arrangement is separate from anything offered by Virgin directly.
The Virgin Australia experience flying to Fiji
On these Fiji-bound flights, service again reflects what you might expect on a domestic jaunt.
In Business Class, that translates to plated meals with free-flowing wines, beers and spirits. Enjoy! Your Business Class seat is also the same as you'd find on those shorter domestic hops. Expect a reclining chair, but not a fully-flat bed.
In Economy Class, tea, coffee and water are always complimentary. You'll need to reach for a credit card to order anything else, though. Inflight entertainment is only available via your own device in both cabins.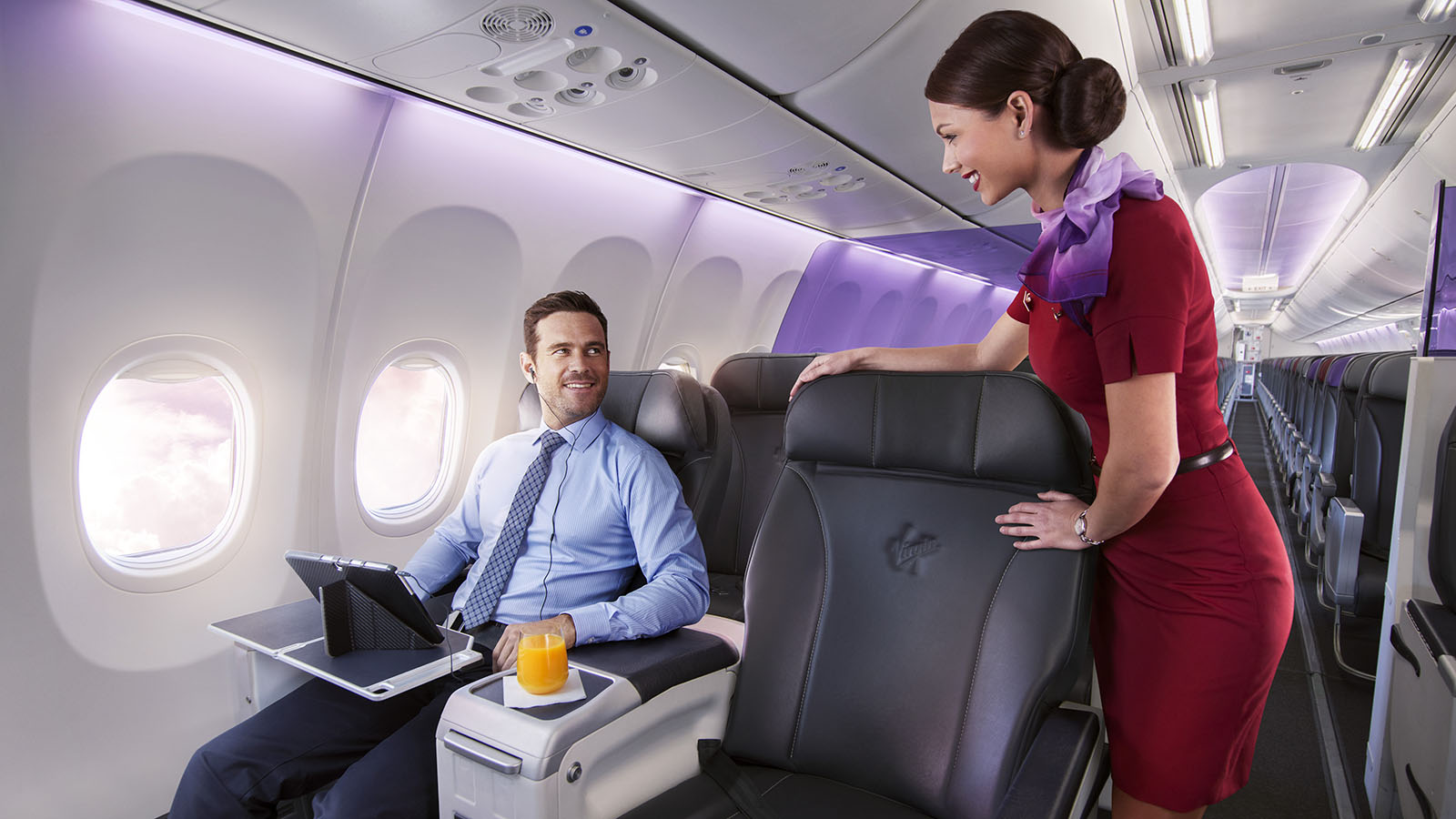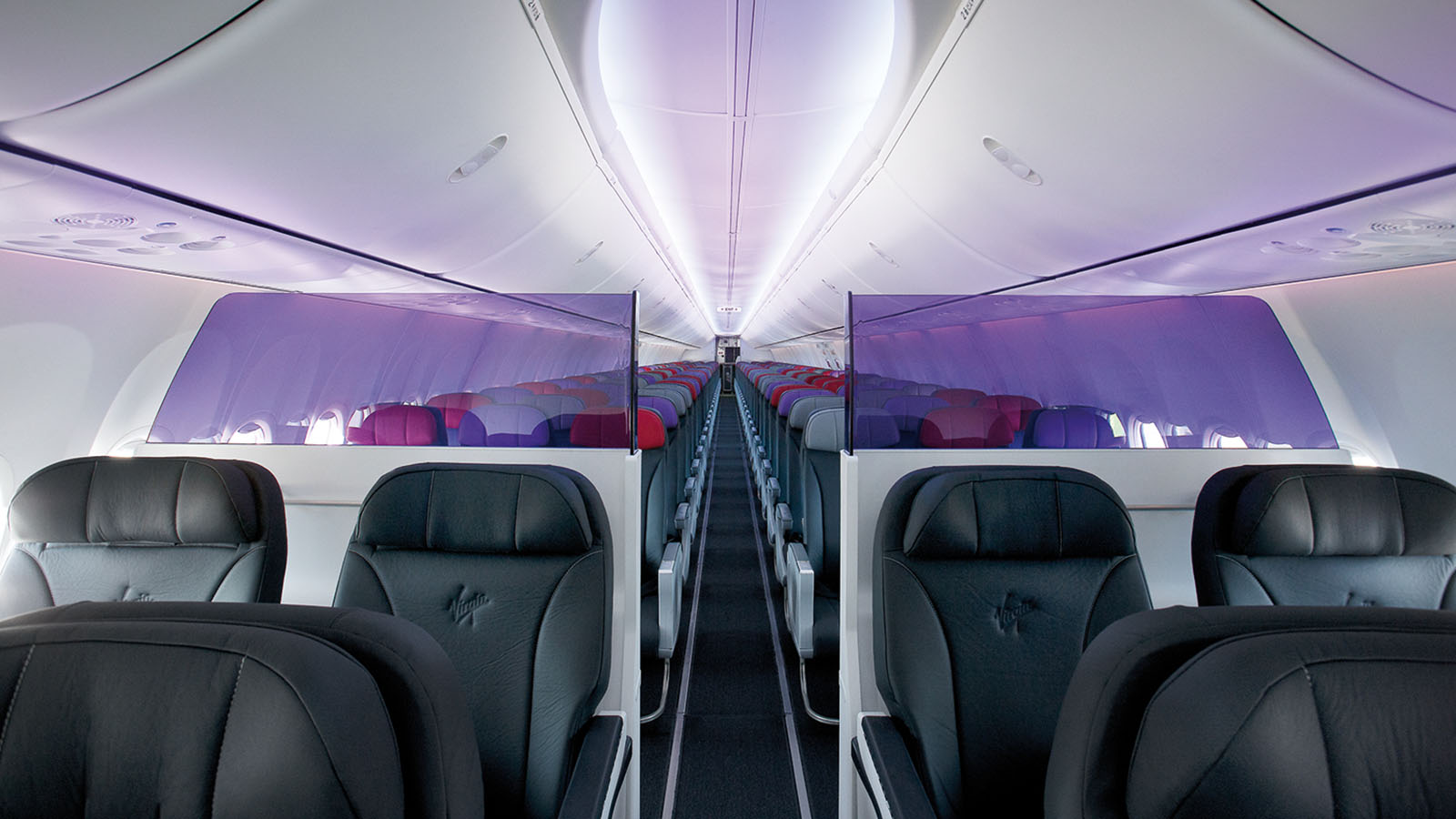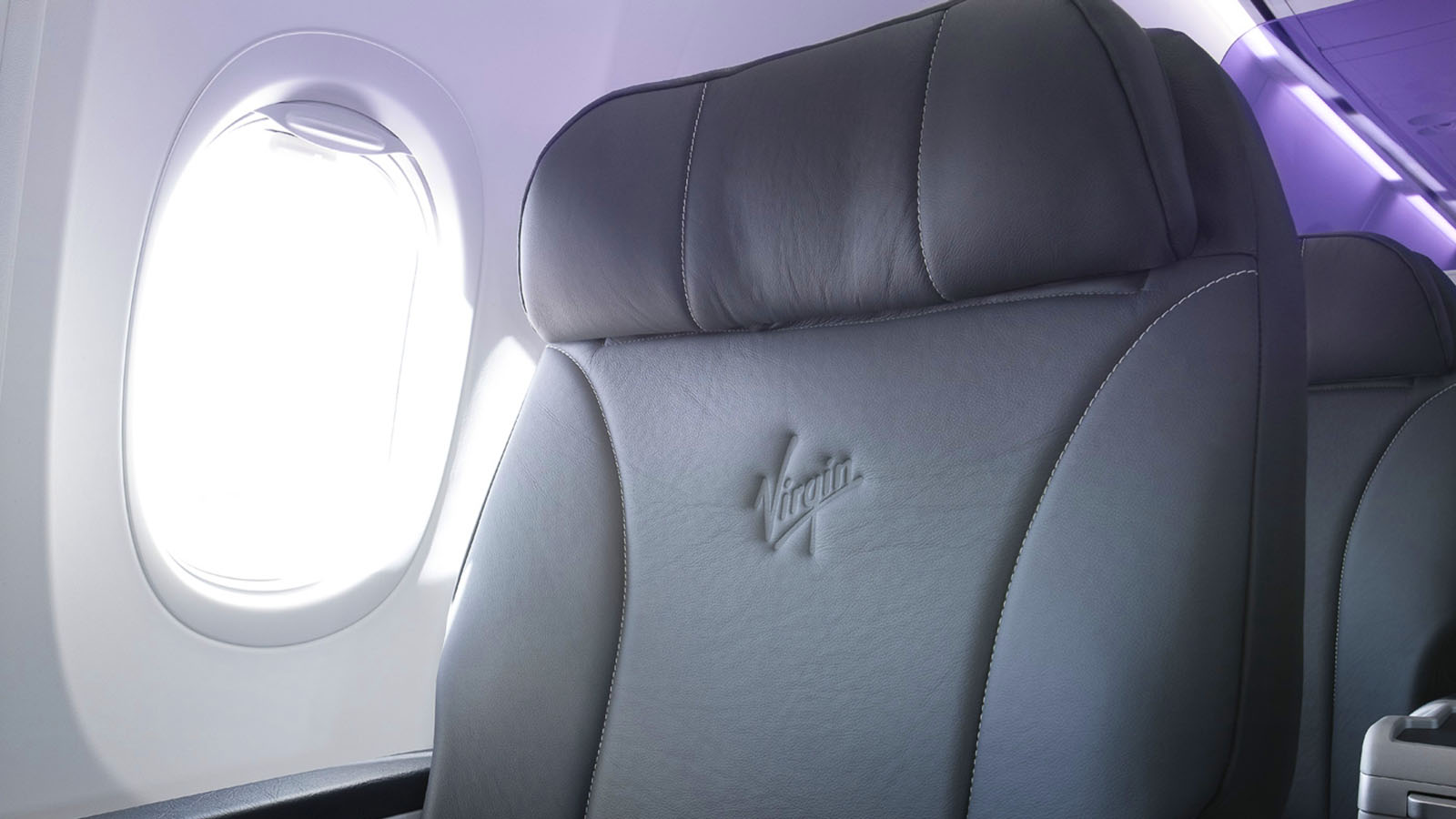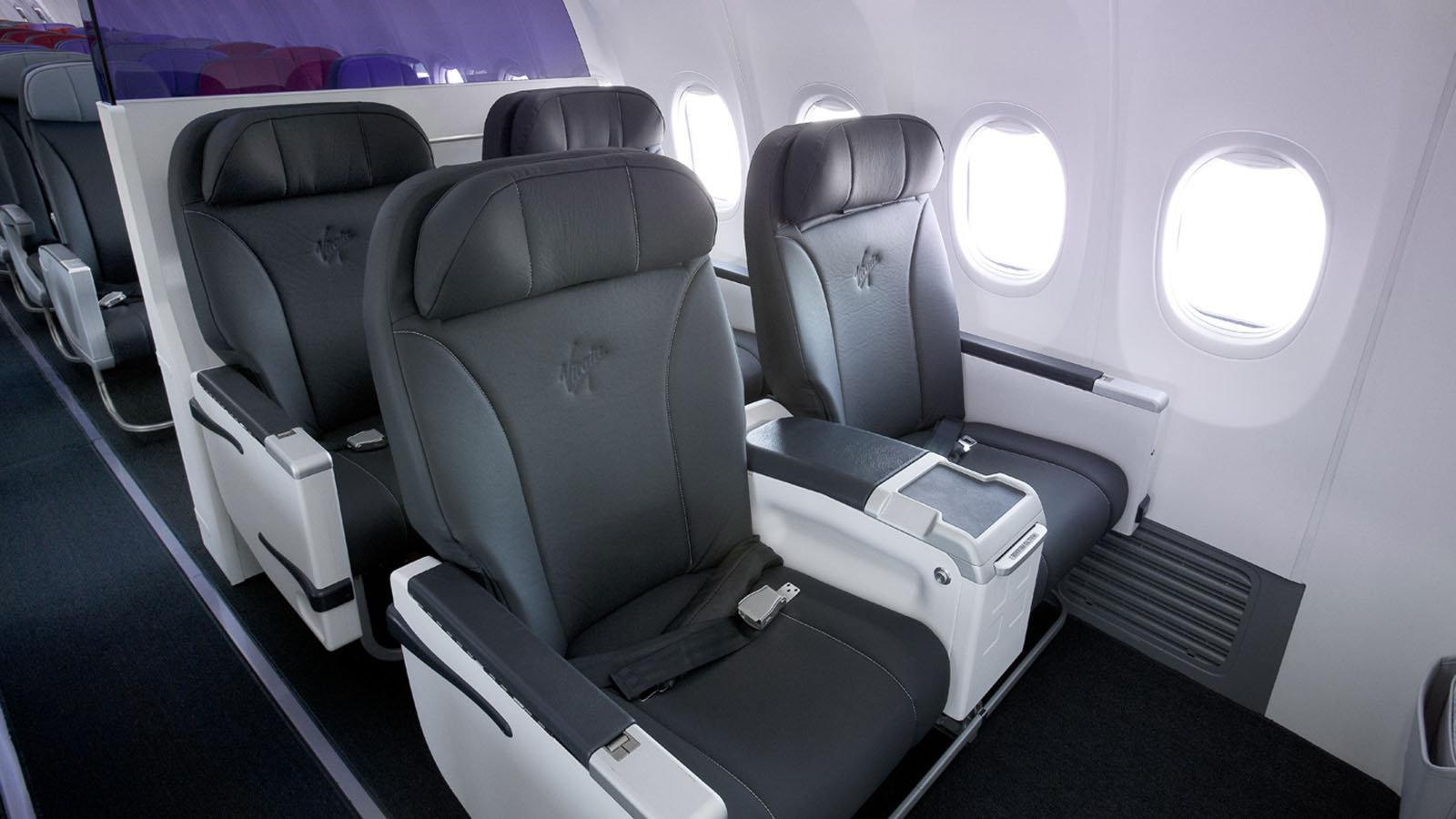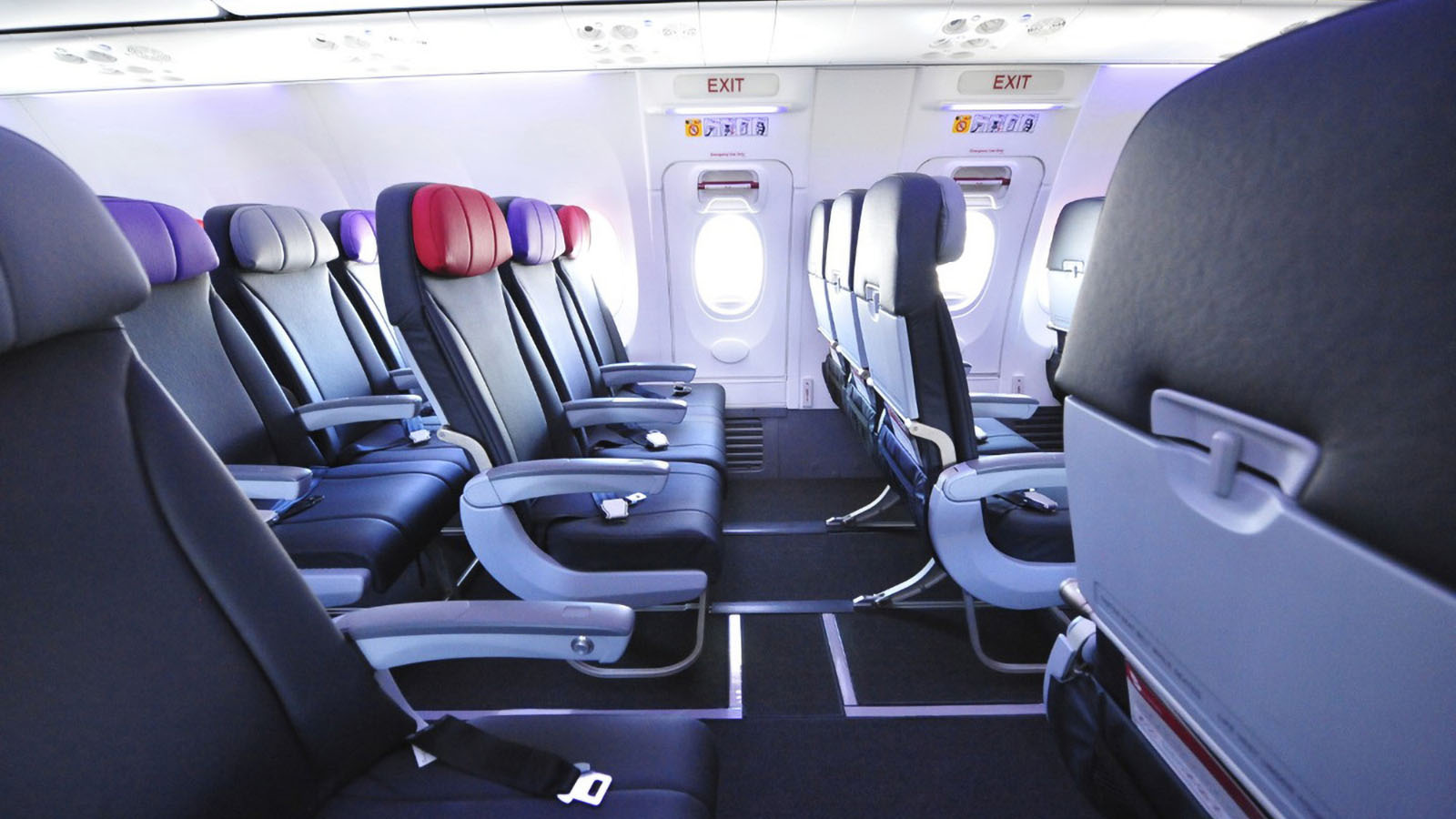 There's also Economy X. That's Virgin Australia's name for seats with extra legroom, among other perks. Velocity Platinum members can choose these seats at no extra cost when booked in Economy Class. So too can any other traveller on the same booking.
Otherwise, Economy X comes at a small premium, and can vary from flight to flight.
Flying to Fiji with Fiji Airways
As Fiji's national carrier, Fiji Airways offers more non-stop routes between Australia and Fiji than any other airline. It's also the only airline to directly link Australia with Suva: Fiji's national capital.
| | | | |
| --- | --- | --- | --- |
| Route | Frequency | Aircraft type(s) | Cabins |
| Sydney-Nadi | Twice daily | Airbus A350-900, Boeing 737-8 | Business Class, Economy Class |
| Sydney-Suva | Twice a week | Boeing 737-8 | Business Class, Economy Class |
| Melbourne-Nadi | Five times a week | Boeing 737-8 | Business Class, Economy Class |
| Brisbane-Nadi | Five times a week | Boeing 737-8 | Business Class, Economy Class |
While Fiji Airways offered Adelaide-Nadi flights prior to COVID-19, these are not currently listed in schedules for 2022.
Fiji Airways' lounges in Australia and Fiji
Lounge access with Fiji Airways largely mirrors the Qantas arrangements in both Australia and Fiji.
But there's one key difference, and it's an important one. Listen up, Qantas Club members and Qantas Gold and Platinum frequent flyers! In Australia, you only get lounge access with Fiji Airways when your flight is booked on a Qantas (QF) codeshare flight number.
Book your flight with Fiji Airways on an FJ code, and you'll be lounge-less. That's unless you book Fiji Airways Business Class. In that case, Business Lounge access comes with the ticket itself, and doesn't rely on your status.
In Fiji, there's also no access to the Premier Lounge for Qantas Club members, when travelling with Fiji Airways. That applies even if you'd booked the Qantas (QF) flight number.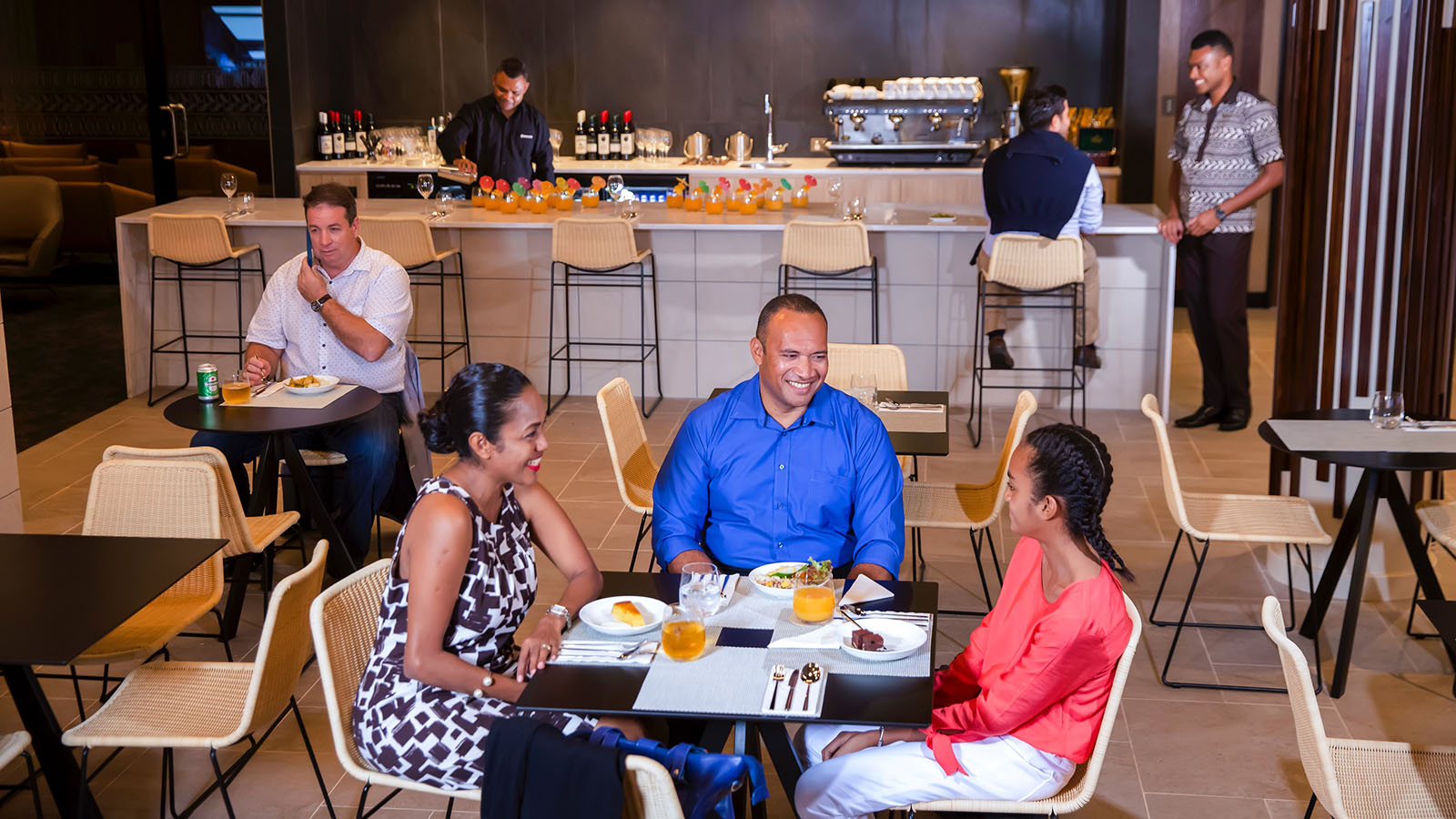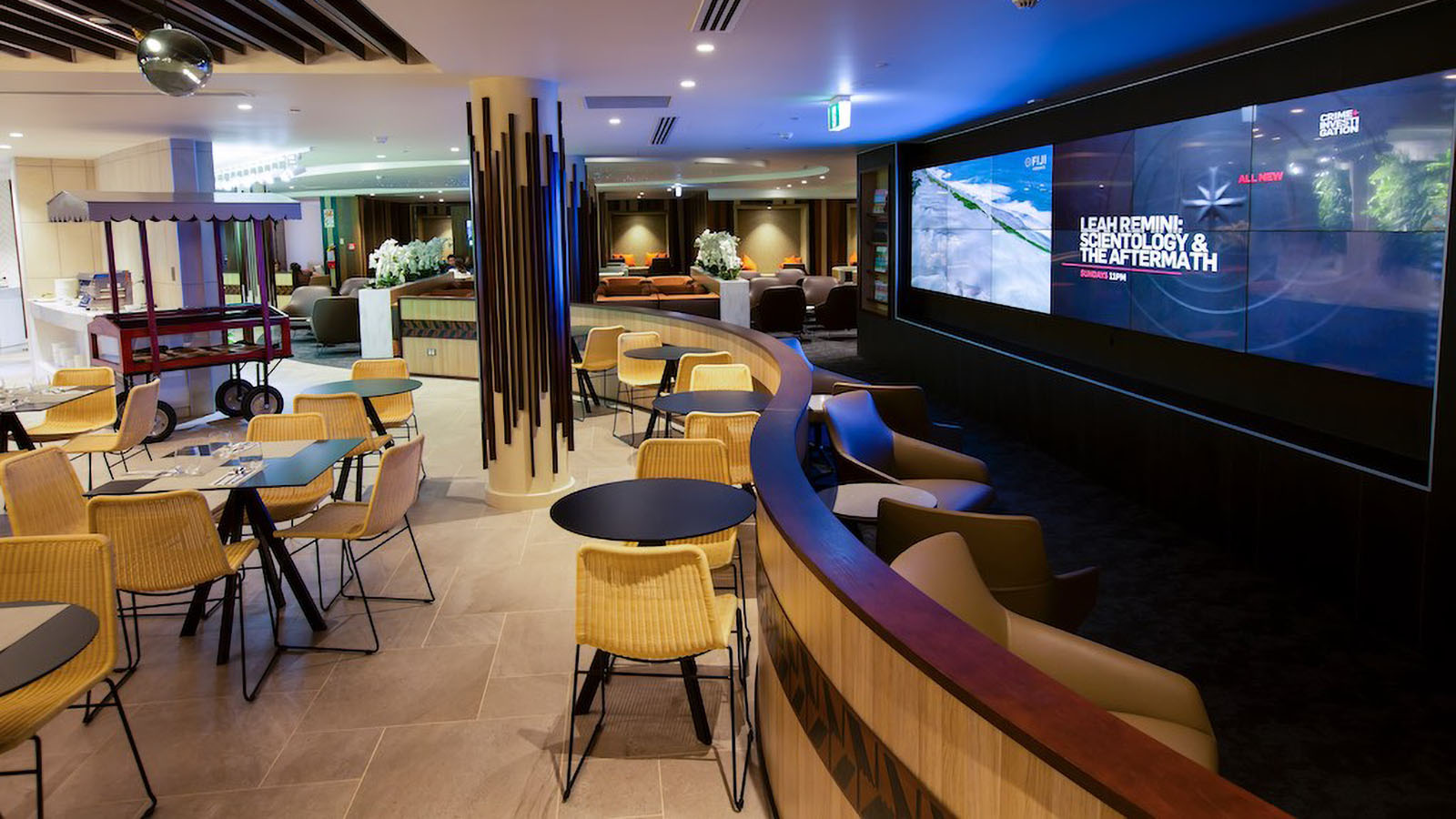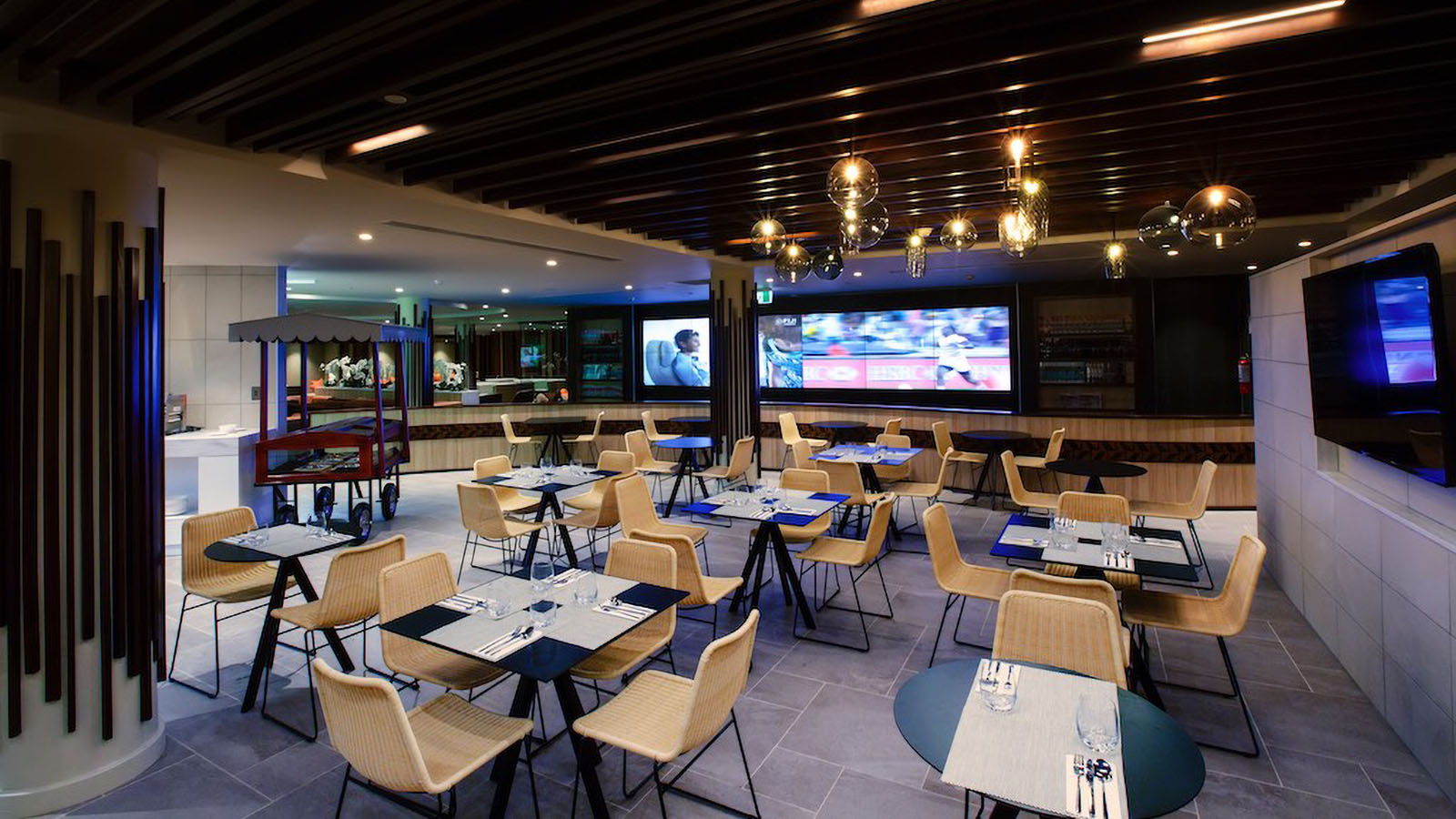 You instead have two options for lounge access in Nadi as a Qantas Club member. One is to travel with Qantas instead, on a QF flight number. The other is to use a separate card, like Priority Pass, to get into Fiji Airways' Premier Lounge.
The Fiji Airways experience flying to Fiji
As a full-service airline, travelling to Fiji with Fiji Airways is a pleasant experience.
In Business Class, expect a welcome cocktail – even if your flight departs at 7 am! After that, tuck into a meal matched to the timing of your flight.
Most departures between Australia and Fiji are served by the airline's modern Boeing 737-8 jets. These come with eight very comfortable reclining seats in Business Class. They're also fitted with Wi-Fi and sharp seatback video entertainment.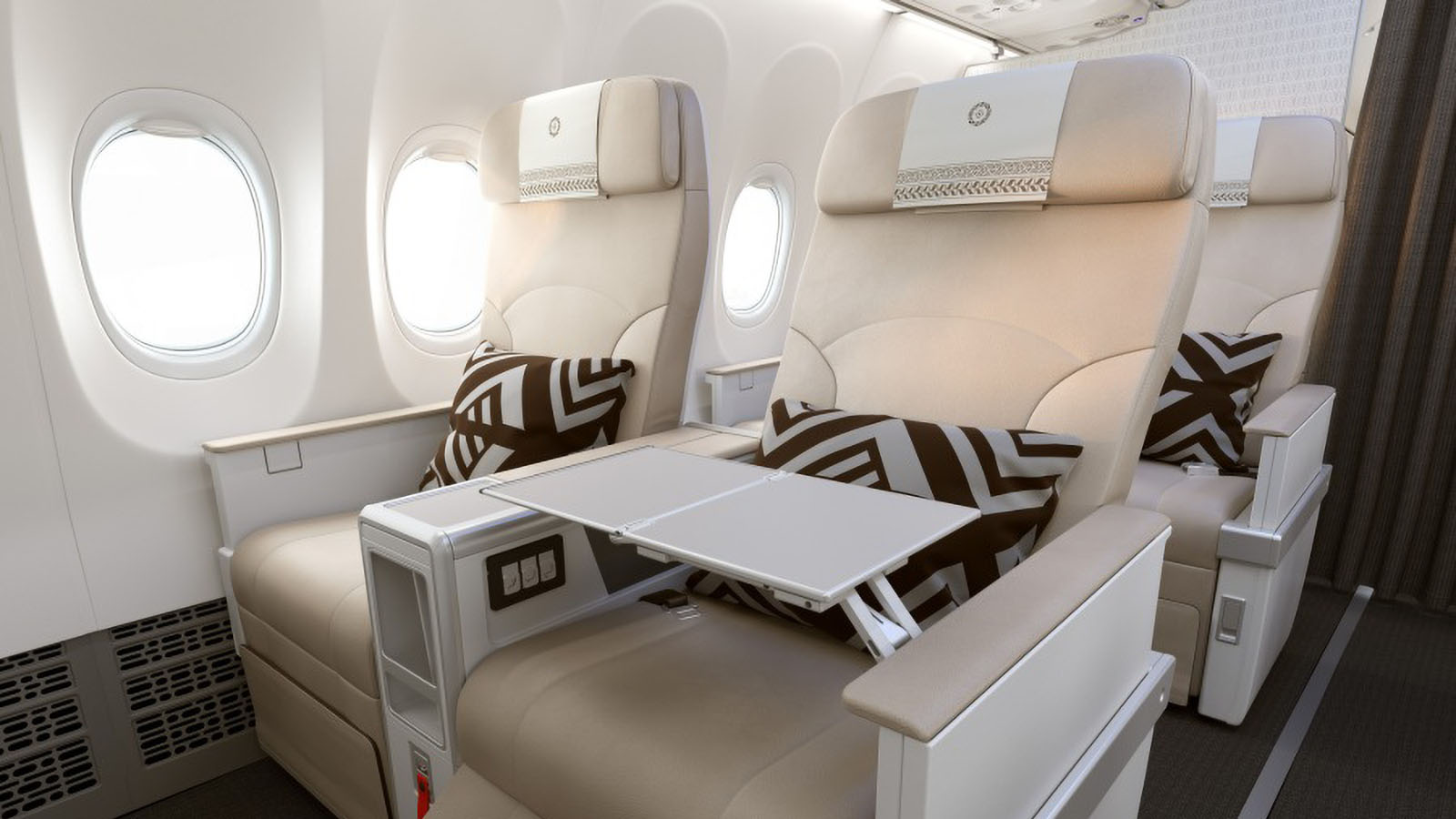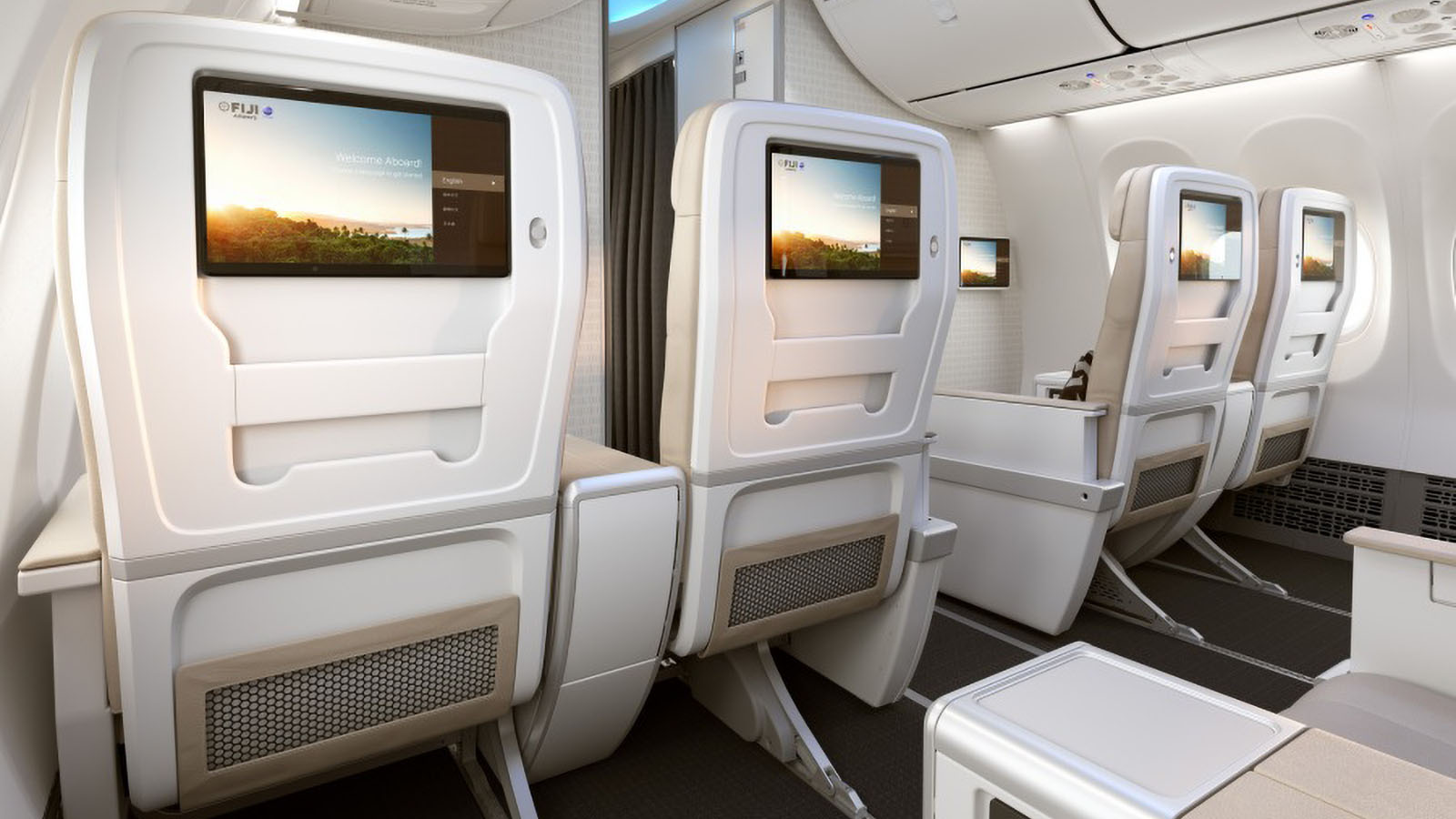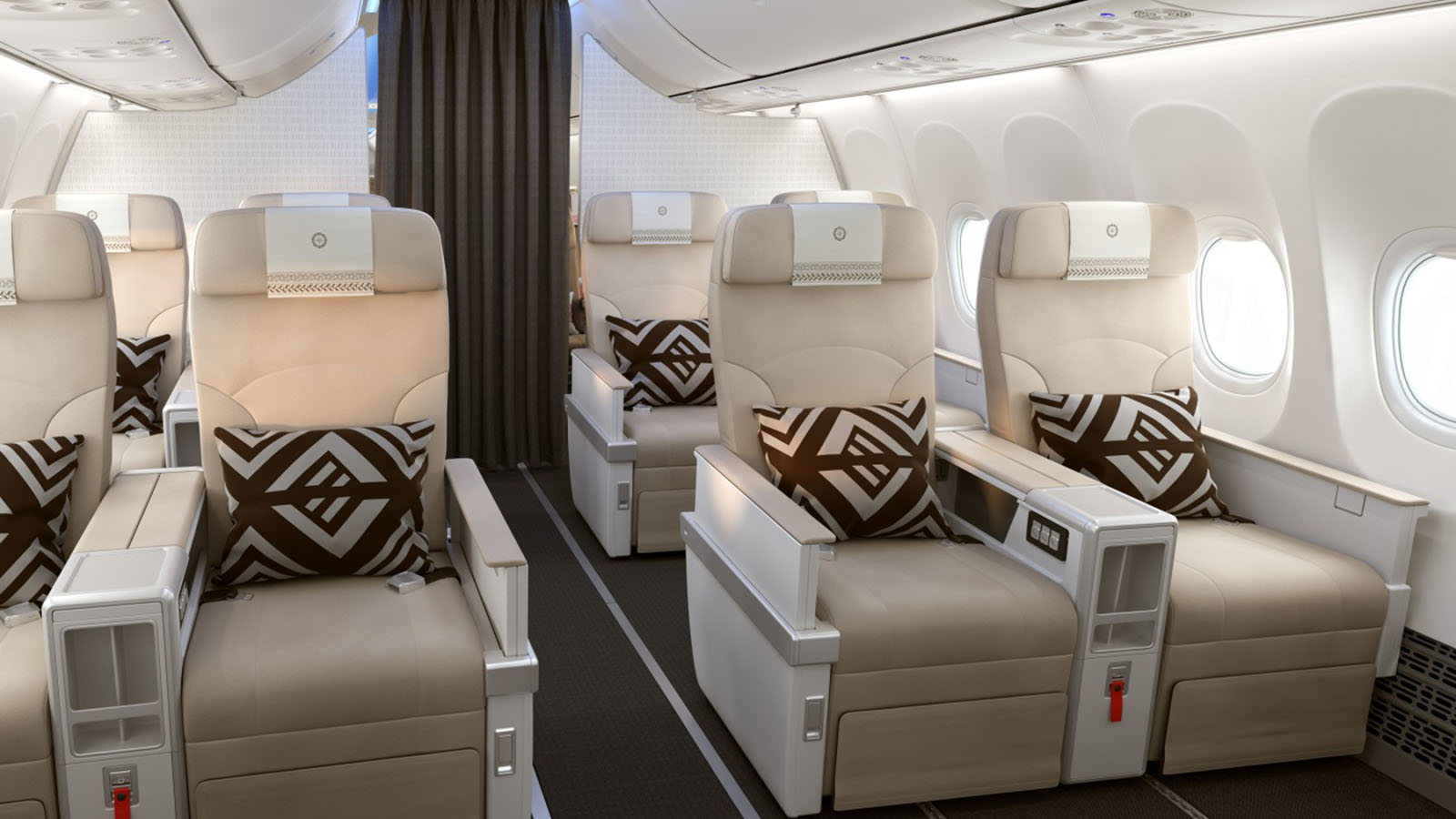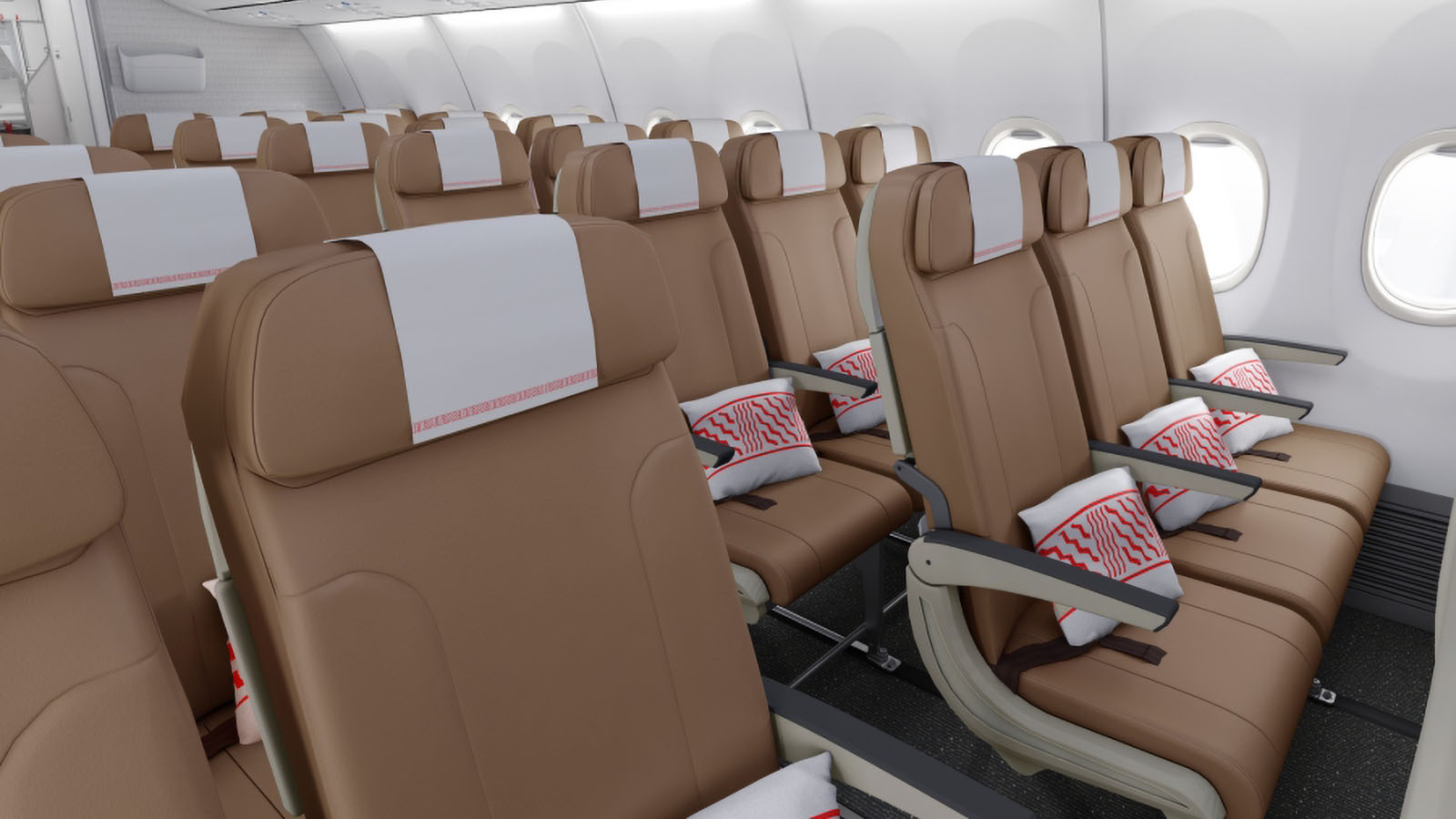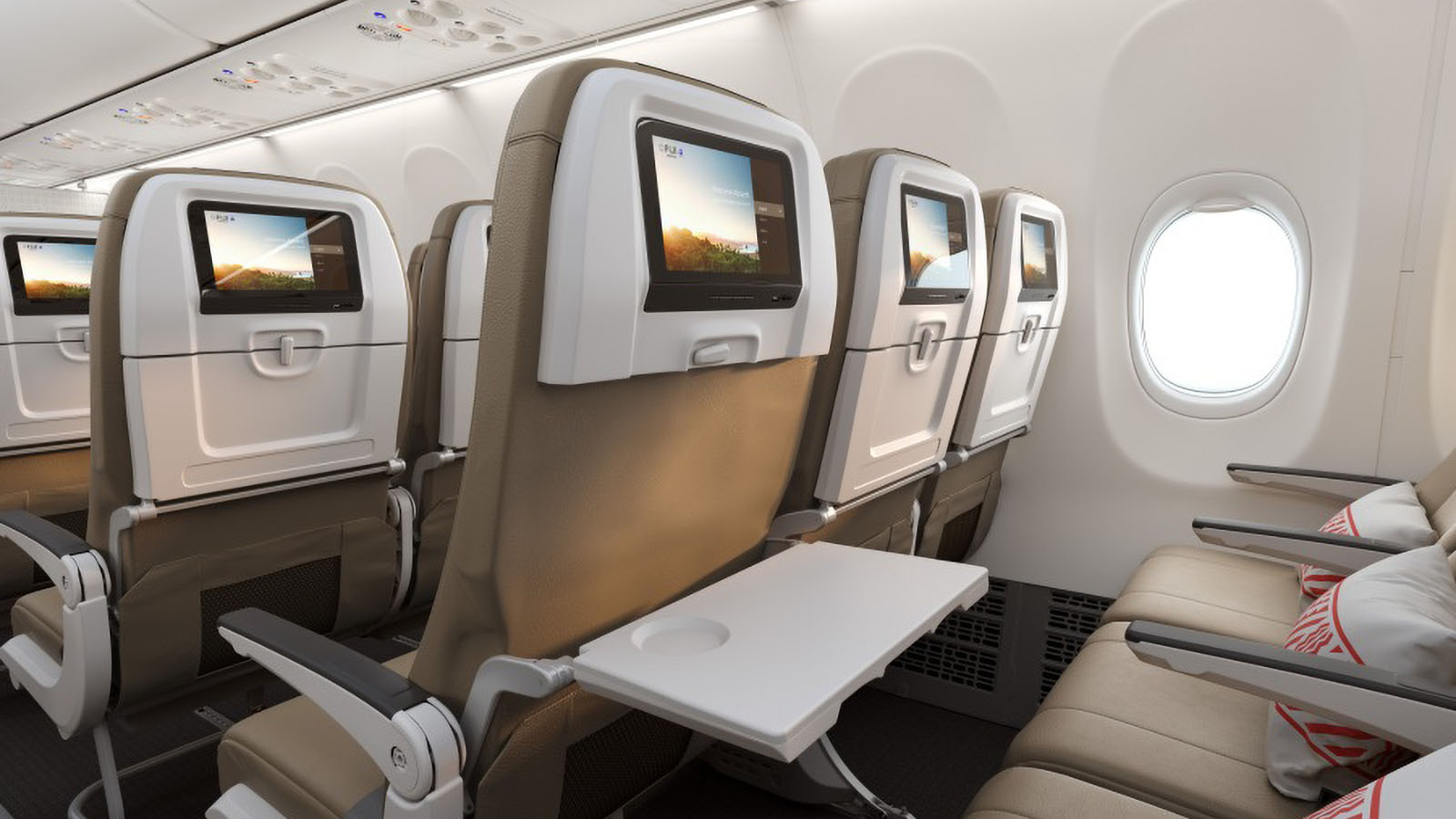 They're a big step up from the Boeing 737-800s the airline had been flying in previous years. Having flown both the old and the new, the 'new' is a real stand-out.
But added to that, Fiji Airways is also scheduling its sizeable Airbus A350s on selected Sydney services. This swaps recliners for a true international-grade flatbed for the five-hour flight. If the timing of these suits your schedule, it's worth going out of your way to get onto the A350.
Economy Class is instead similar, regardless of the plane you book. Expect complimentary meals, free seatback entertainment, and friendly service.
Flying to Fiji with Jetstar
Jetstar brings a low-cost option to Fiji travel. These flights can also be booked using Qantas Points.
| | | | |
| --- | --- | --- | --- |
| Route | Frequency | Aircraft type | Cabins |
| Sydney-Nadi | Daily | Airbus A320 | Economy Class only |
Jetstar's lounges in Australia and Fiji
Of course, Jetstar doesn't operate any lounges of its own. But there are still ways to enjoy lounge privileges as a Jetstar passenger.
In Sydney, a Qantas Club membership or Qantas Gold card is your ticket to the Qantas Business Lounge. For Qantas Platinum and Chairman's Lounge members, the salubrious Qantas First Lounge is also available. Yes, you can visit the Qantas First Lounge – even when flying low-cost Jetstar!
But regardless of your status, there's no lounge available in Nadi. This is another time when a trusty Priority Pass card can come in handy, for access to the Fiji Airways Premier Lounge.
The Jetstar experience flying to Fiji
What's included with your Jetstar flight will differ depending on the type of fare you purchase.
As Economy Class is the only cabin, everything onboard is 'for purchase' by default. By buying a Starter Plus or Starter Max fare, this add-on includes the pre-purchase of an inflight meal. Other fares, including Starter and Flex, don't include catering in the price.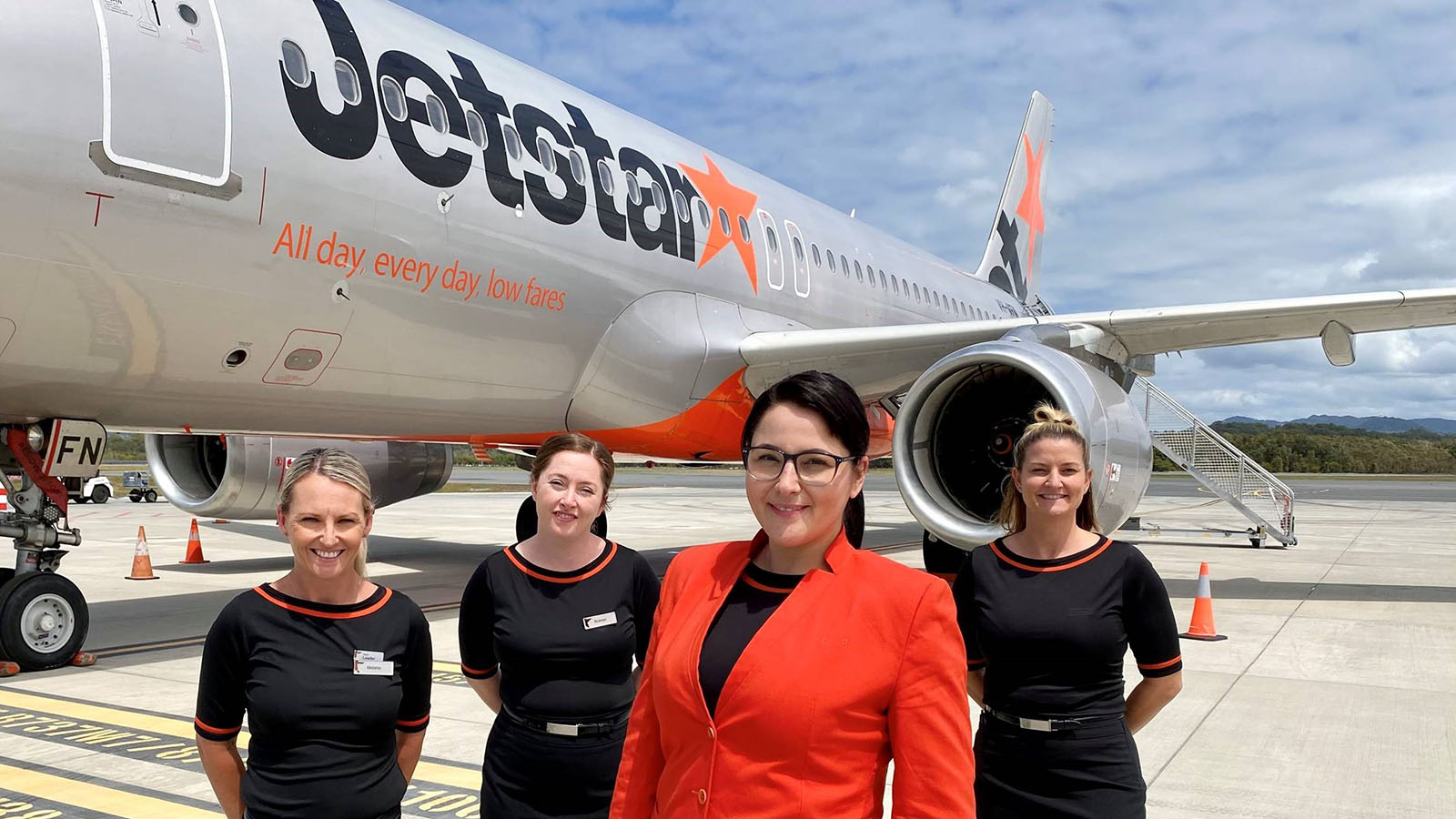 A 'buy on board' menu allows you to purchase any other items using a credit card. Charges apply for all travellers, including top-tier Qantas Frequent Flyer members.
With inflight entertainment, it pays to come prepared. With no TV screens on these plans, it's easiest to rely on your own device. On some flights, tablets with pre-loaded movies are available for hire. But if you're already bringing one along for the ride, you may as well save your coin for Fiji!
Summing up
Fiji is a tremendously popular destination for Australian travellers. In fact, Aussies normally account for more than half of all international visitors there.
With four airlines offering non-stop flights, getting to Fiji in 2022 will be almost as easy as pre-COVID.
Pandemic-era precautions aside, Fiji offers something for everyone. So what are you waiting for?
What to expect when flying to Fiji
was last modified:
December 9th, 2022
by