Economy X was introduced by Virgin Australia in March 2017 to provide travellers with an enhanced travelling experience both in the air and on the ground. This review looks at the Economy X between Sydney and Melbourne on board their 737-800 aircraft, exploring the offer and if it's worth the upgrade.
Benefits of Economy X
Economy X provides a number of air and ground benefits, which are determined by the destination that you are travelling to.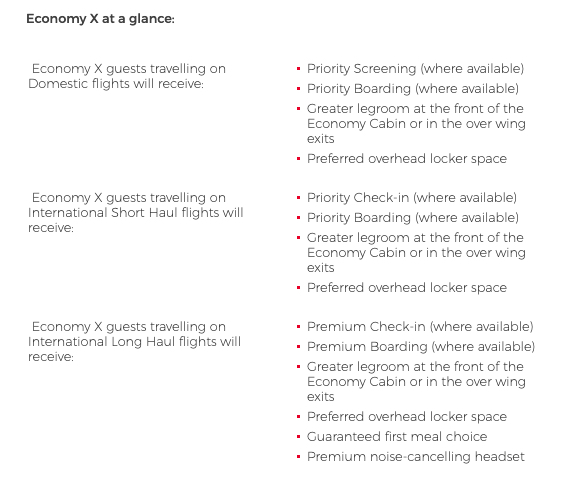 Virgin Australia has provided further information regarding its Economy X product, which can be found here.
Fleet
Virgin Australia utilises their Boeing 737 aircraft alongside A320, A330, ATR72 and Fokker 100 aircraft for domestic routes. All of which offer the Economy X product, but for the purpose of this review we will just focus on their Boeing 737-800 variant.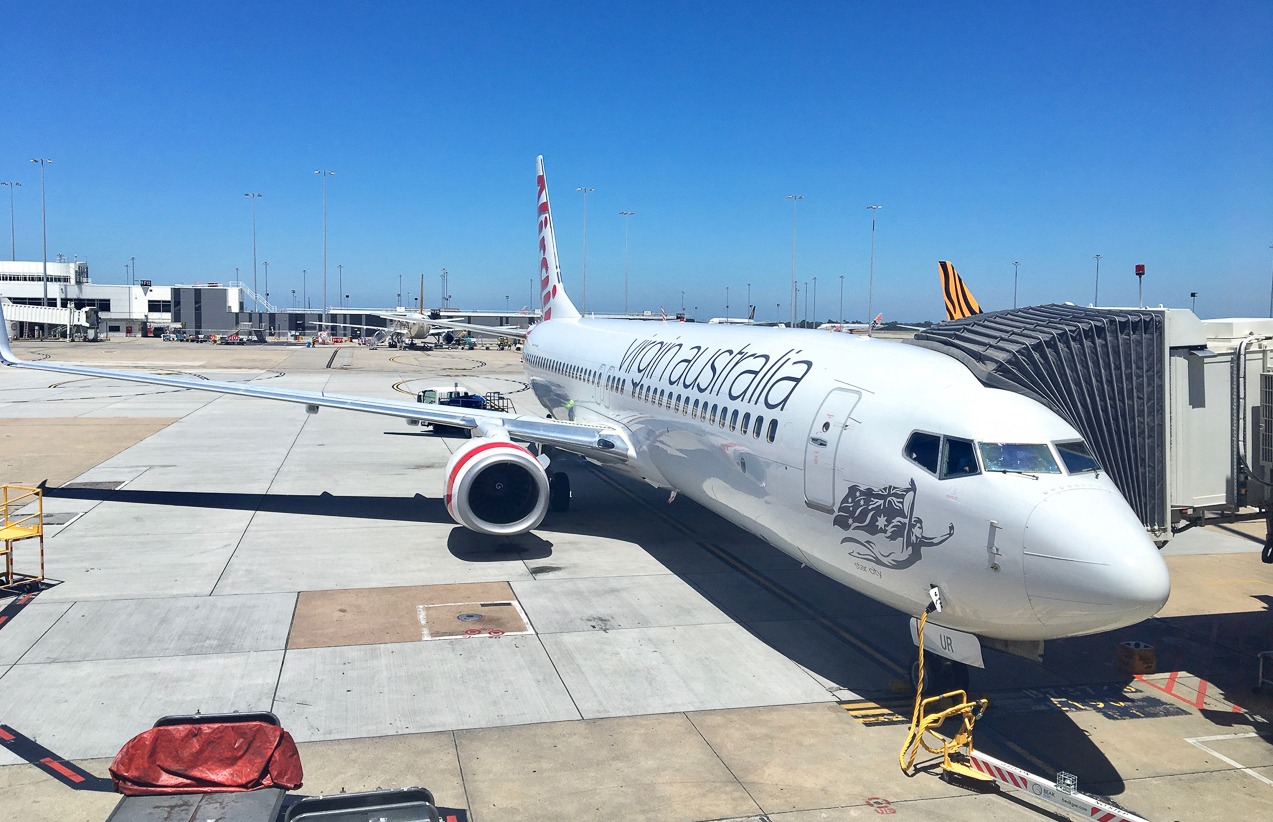 The Cabin, Seats & Pricing
The aircraft features three cabin classes—Business, Economy X and Economy—with 30 Economy X seats available. Economy is set out in a 3-3 configuration, and Economy X is featured in rows 3, 4, 5,13 and 14.


Economy X has up to 40% extra legroom*, a nice jump when compared to the standard 31 inches of pitch offered in the remaining of the economy cabin.
Economy X comes packaged with inclusions such as preferred overhead locker space, along with priority screening and boarding normally reserved for those flying Business Class or hold Velocity Gold or Platinum status. It does, however, stop short of granting lounge access.
The seat itself does not particularly have anything added to differ from the other Economy seating.
It features the usual inflight magazines and adjustable headrest, but the seat does feel quite roomy in comparison to standard Economy, even with someone sitting next to you.
The inclusion of preferred overhead locker space also means you're not scrambling to find your carry on four rows back.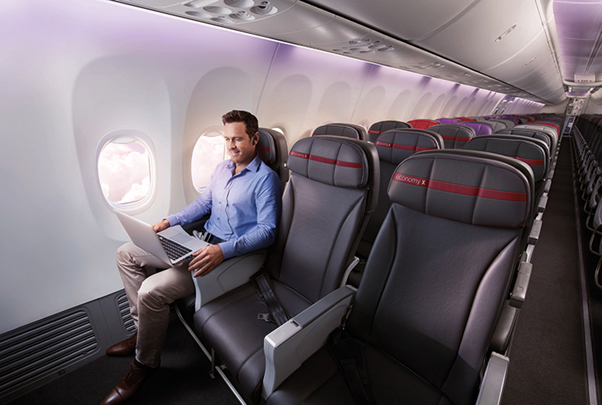 Platinum Velocity members are offered complimentary Economy X seating for themselves and up to eight additional guests travelling on the same booking.
I was able to reserve my seat after booking through the Virgin Australia app just 48 hours before departure.
You are able to purchase Economy X when booking your flights, alternately you are able to 'upgrade' your seat online or by contacting the guest contact centre.
Prices vary by distance ranging from $35 (Sydney to Melbourne) up to $199 (Sydney to Los Angeles). Virgin does not provide any specific 'miles vs price' table but I was able to find the following on their website;

Economy X pricing
Here are some common examples of Economy X prices. You can check the price for a specific route on the seating page when making your booking.
Example Routes
From Price in AUD
(per person, one way)
Domestic (within Australia)
Sydney to Melbourne
Melbourne to Gold Coast
Perth to Melbourne
Brisbane to Perth
$35
$49
$59
$69
Trans Tasman
Brisbane to Wellington
$35
International Short Haul
Sydney to Fiji (Nadi)
Brisbane to Denpasar (Bali)
$69
$89
International Long Haul
Melbourne to Hong Kong
Sydney to Los Angeles
$129
$199
Ad – Scroll down to continue reading.Minimum spend, terms & conditions apply.
Seat choice
Given the limited availability on my particular flight, I selected 13A, a window seat. Given that it is an emergency exit row I was not able to have any personal items stowed under the seat in front but given the extra space in the overhead lockers that was not an issue.
I would recommend trying to get into Row 3 as it is the first row of Economy x and has the Business cabin bulkhead in front, giving that little more legroom as well as no one to recline onto you.
Food and drinks
Virgin Australia offers complimentary food and drinks on all domestic flights which included a choice of tea, coffee, juice and water as well as a snack.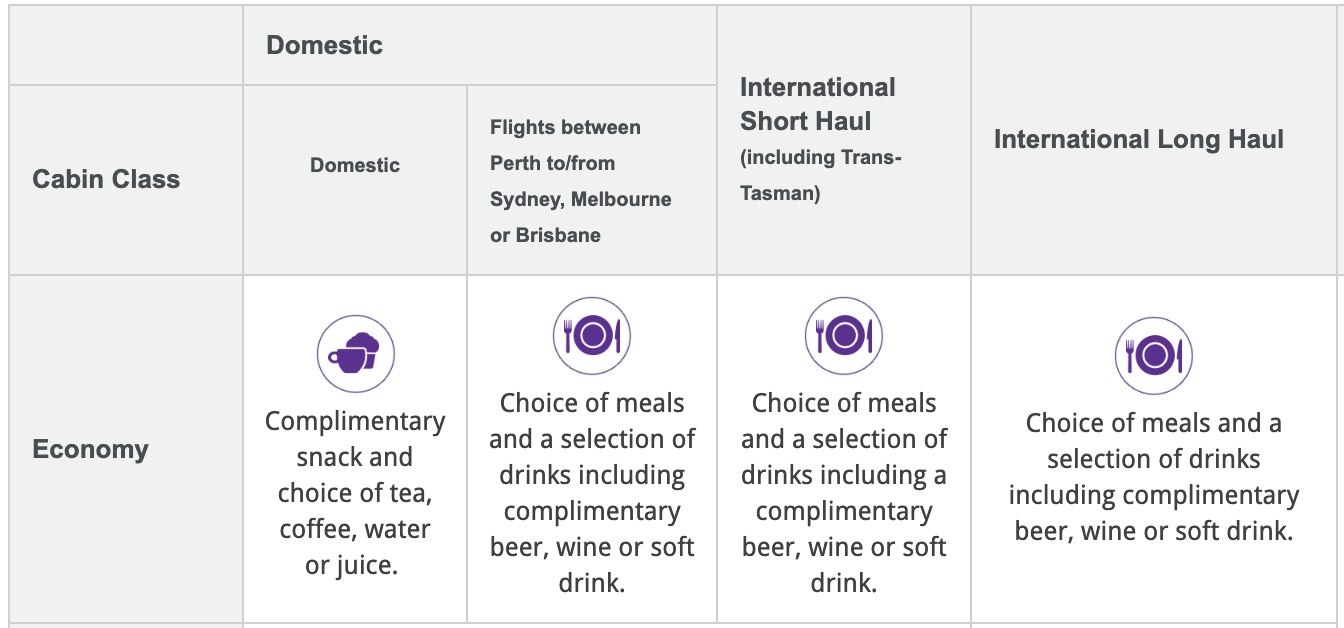 When it comes to food and beverage offer, Economy X is treated no different to standard Economy on domestic flights. I was offered cheese and biscuits as well as an orange juice, although there is an inflight menu available for purchase I did not purchase anything.
If you're travelling on a long haul flight, Economy X passengers are guaranteed a first meal choice. But given my short flight, it was only 10 minutes after the seatbelt sign was off before snacks were distributed, which really isn't long at all.
Entertainment
All Economy passengers are able to use the inflight entertainment and stream through their own device, I was also able to make use of the complimentary inflight wifi to speak with family members throughout the flight. As well as access the flight tracking map. You will need to download the virgin entertainment app on your device prior to take off to access movies etc.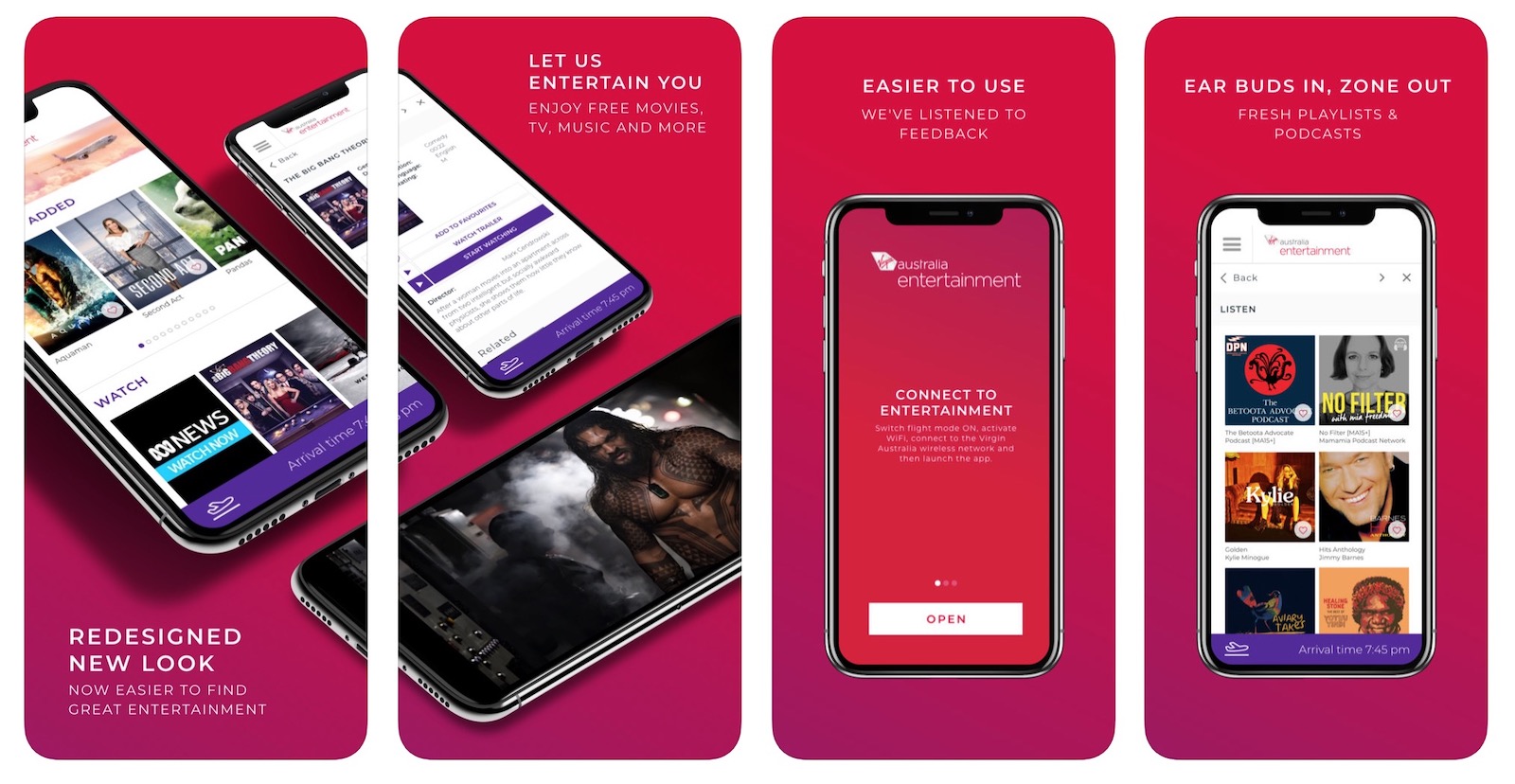 Earning points & Status Credits
It is important to note that no additional points or Status Credits are earned with Economy X. You are only eligible to earn at the rate of the original fare purchased.
There is an option to redeem your Velocity Points for Economy X, but again, the amount of points required does vary.
Summing up
Economy X can be seen as the middle ground between Economy and Premium Economy. Being taller, I value these seats a lot more than a shorter person may. The perks of priority screening and boarding are an added bonus as well as the convenience of preferred overhead locker space which is great for those fully booked flights. I would recommend aiming for rows 3 through 5 given their proximity to the front door giving a timely exit upon arrival.
Is Economy X worth the upgrade? Personally yes, as I often need the extra legroom. But if you find yourself fitting comfortably in Economy I wouldn't bother on shorter flights.
Featured image courtesy Virgin Australia.
Virgin Australia Boeing 737 Economy X: is it worth it?
was last modified:
November 29th, 2021
by