Qantas recently launched direct flights between the Gold Coast and Auckland, a first for the airline given this route is usually ceded to its low-cost arm Jetstar. Qantas is looking to capitalise on the newly opened trans-Tasman bubble and the close ties between the two cities.
Point Hacks were offered seats to test out the Business Class offering on this new route and follows on from my review of the inaugural Qantas Sydney to Auckland flight experience on 19 April 2021.
Before the flight
Before the day of travel
Before booking your return trans-Tasman flight, make sure you familiarise yourself with the required documentation needed to return back to Australia, as well as any restrictions and hotspot zones that are in place for either Australia or New Zealand. For Australia, refer to the Department of Health website, while for New Zealand, refer to the Ministry of Health NZ.
The required documentation to return to Australia is the Australia Travel Declaration form, but in my experience, this was seen by Border Force officials as a substitute for the hard-copy incoming declaration form rather than a complementary item to it. This is the case even though the digital Australia Travel Declaration form asks COVID related questions that are not found in the standard hard-copy incoming declaration form.
Like my Sydney to Auckland trip, the check-in process was absolutely effortless and mirrored the process pre-COVID. There was only one additional question asked regarding the completion of the Australia Travel Declaration form. Within a minute, my passport and boarding pass was in hand and I was on my way.
On my way that is to the Air New Zealand flagship lounge, which is the current temporary lounge offering for eligible passengers. The entry list includes the following elite Qantas, oneworld members and Qantas Club members
Platinum One
Platinum
Gold
oneworld Emerald
oneworld Sapphire
Qantas Club
This arrangement is in place until the Qantas lounges in Auckland again opens their doors. And given that the Qantas lounges are well due for a floor to ceiling renovation, this arrangement represents an upgrade in the lounge facilities for eligible passengers.
To get to the Air New Zealand lounge once you clear passport control and security, follow the path past the duty-free. Like Sydney International Airport, Auckland Airport is also taking the opportunity to perform some maintenance and upgrades while travel demand is subdued.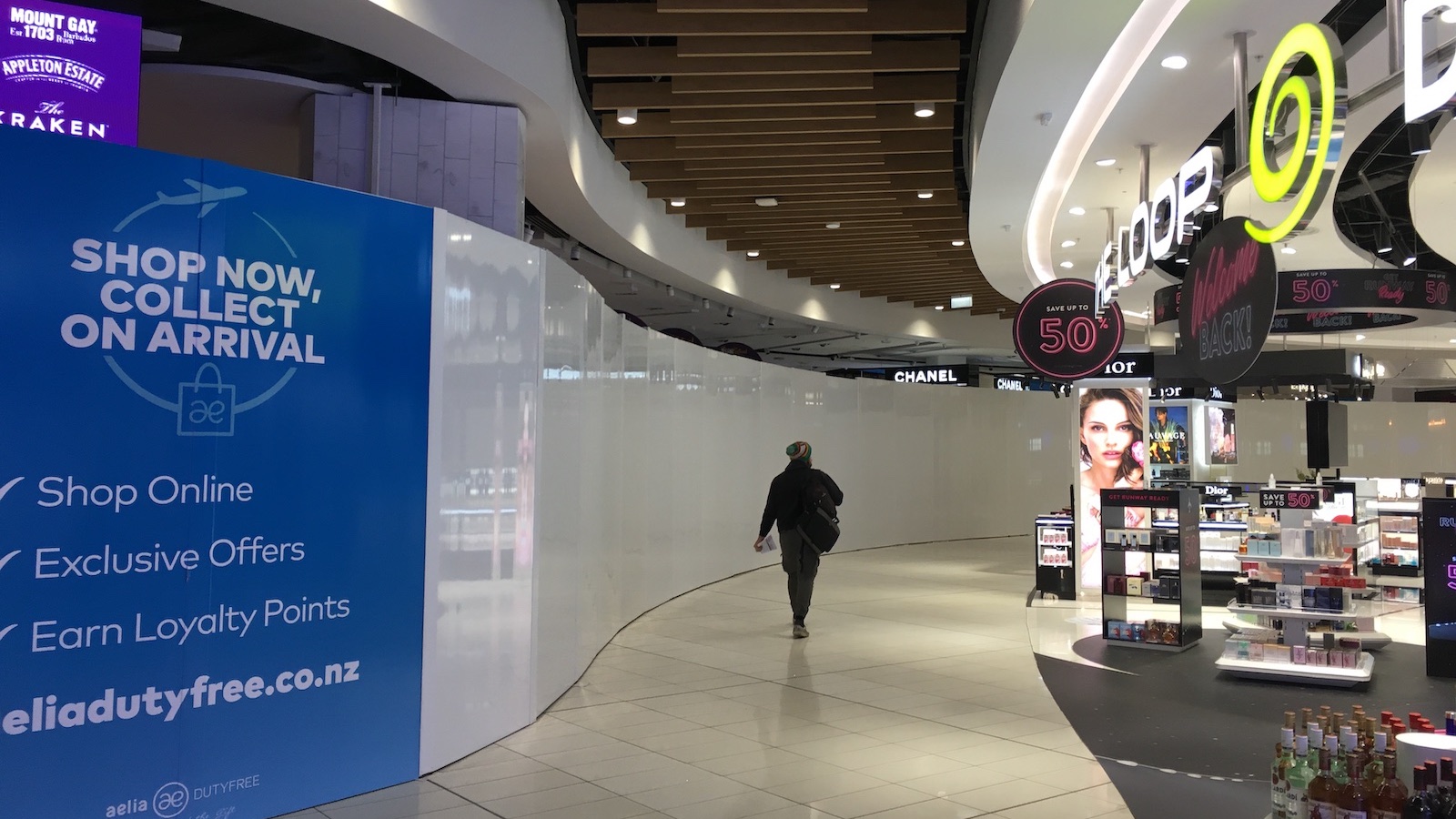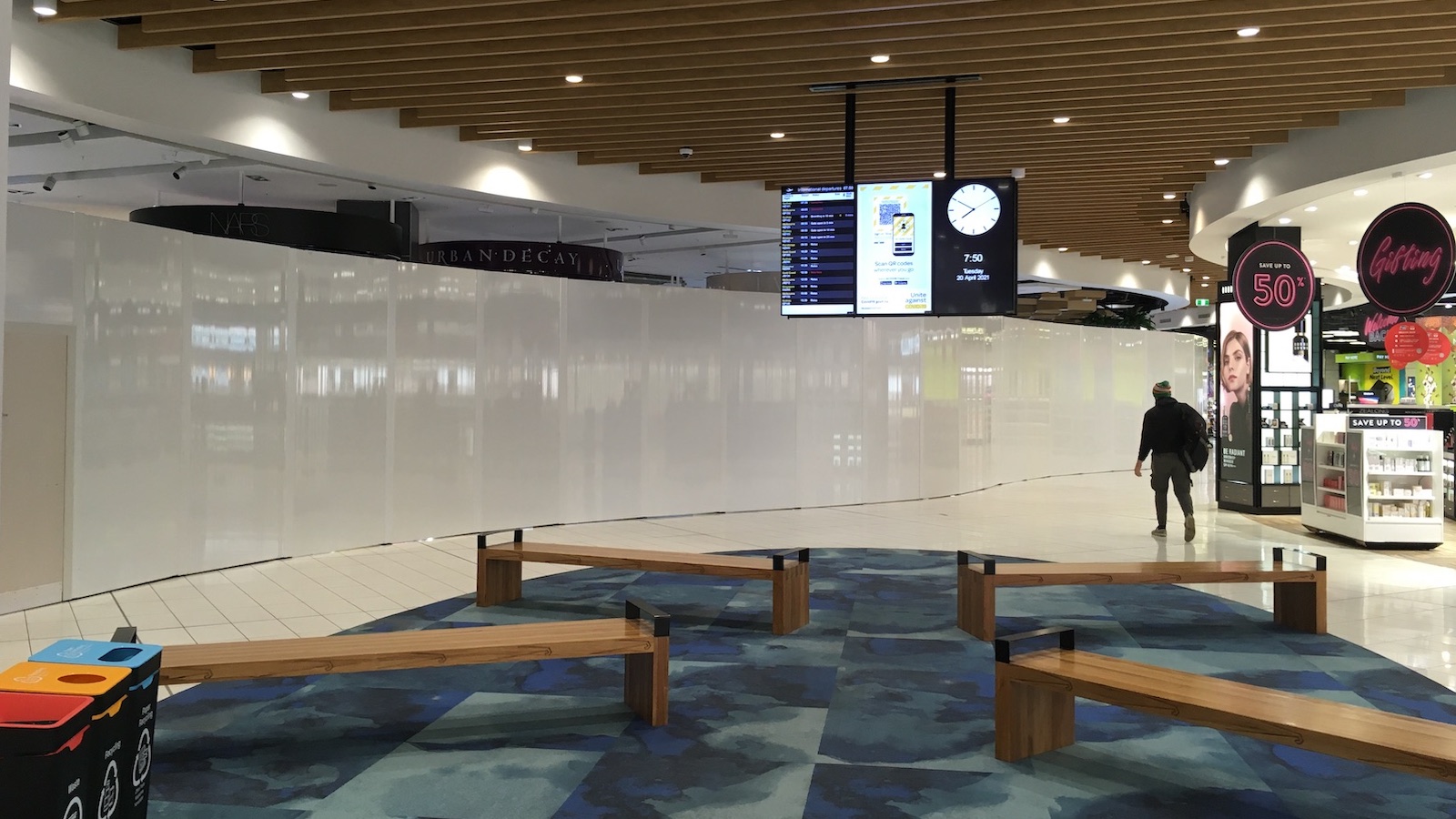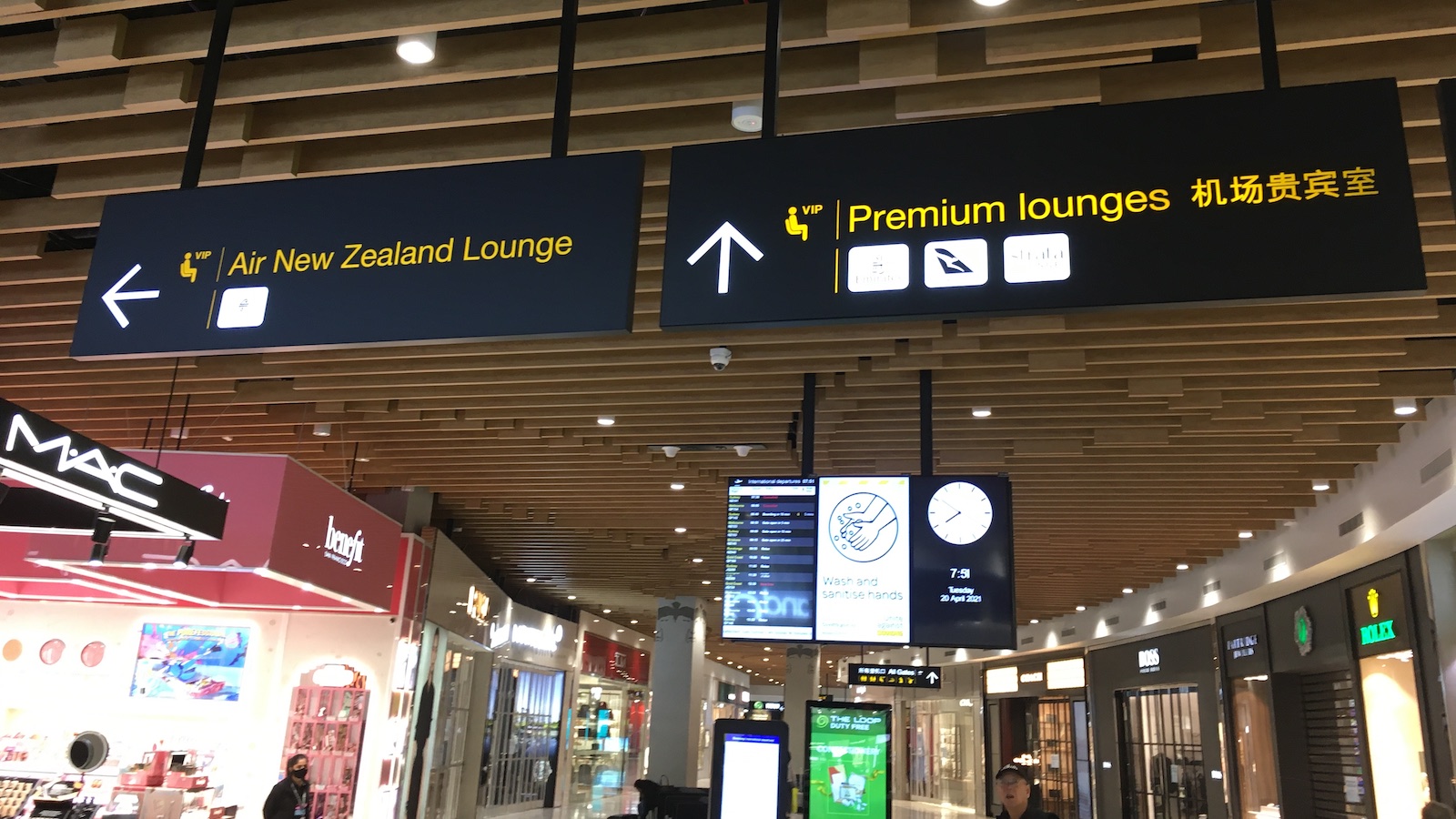 Make sure to follow the Air New Zealand Lounge signage, as the lounge entry is via a small walkway that looks more like the entrance to some toilets rather than a lounge entry and can easily be missed.
When approaching the lounge desk and scanning your boarding pass, do not be alarmed if the scanner says entry denied. The lounge host will confirm your eligibility under the current temporary arrangements and will usher you in.
The moment you enter, you quickly realise why it's Air New Zealand's flagship lounge and is highly respected by frequent flyers.
The entry opens into the dining area, with the buffet and a very scenic digital background of wetland reeds blowing in a slight wind overlayed with Air New Zealand's purple shading at the far side of the lounge.
The lounge is well laid out with different zones spread around the lounge. One section has hanging pods to relax in, while towards the back of the lounge there is an open area with a beautiful green wall and a retractable roof that opens up in the warmer months. On my visit, the ceiling was shut, but still provided an abundance of natural light.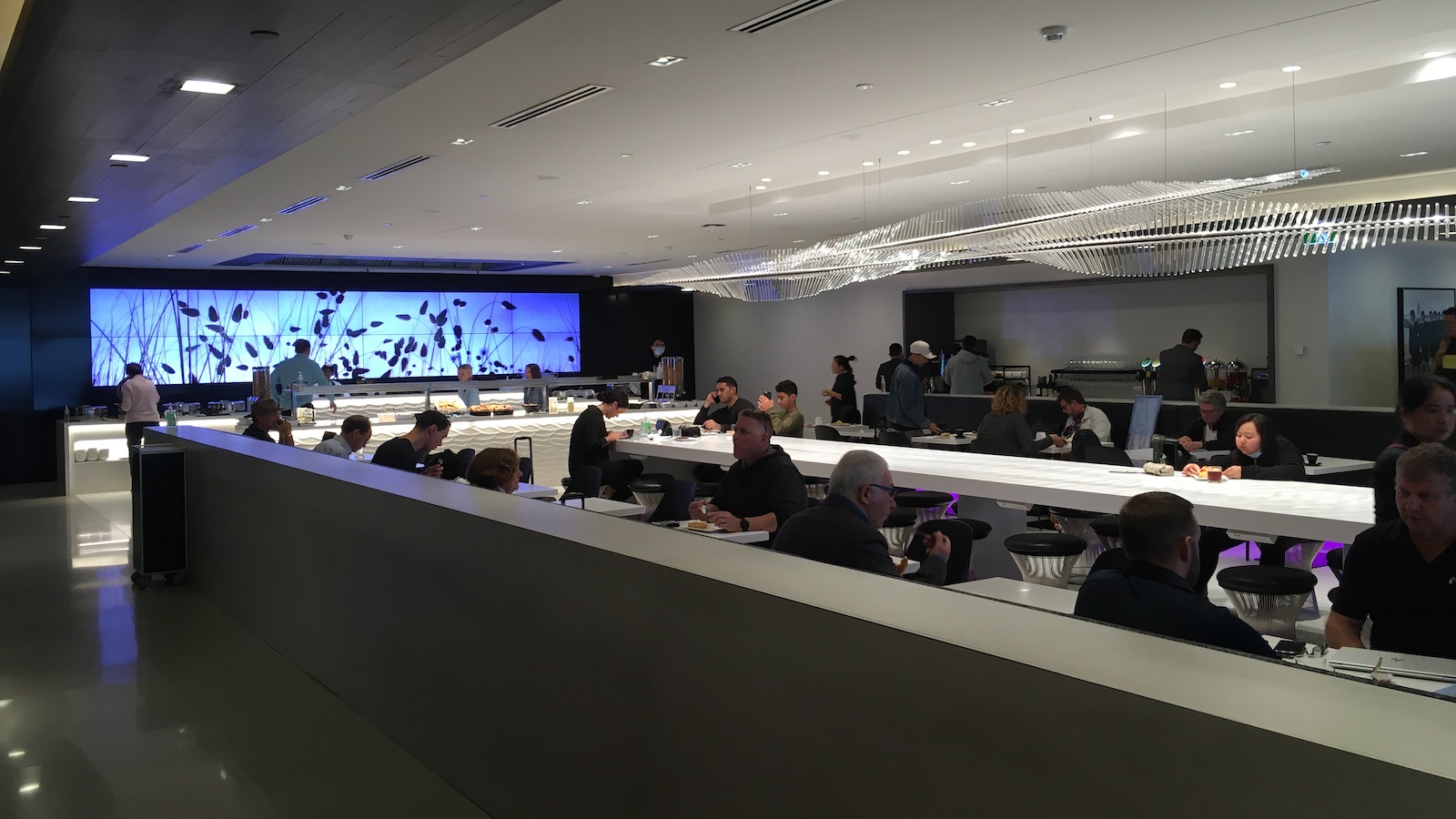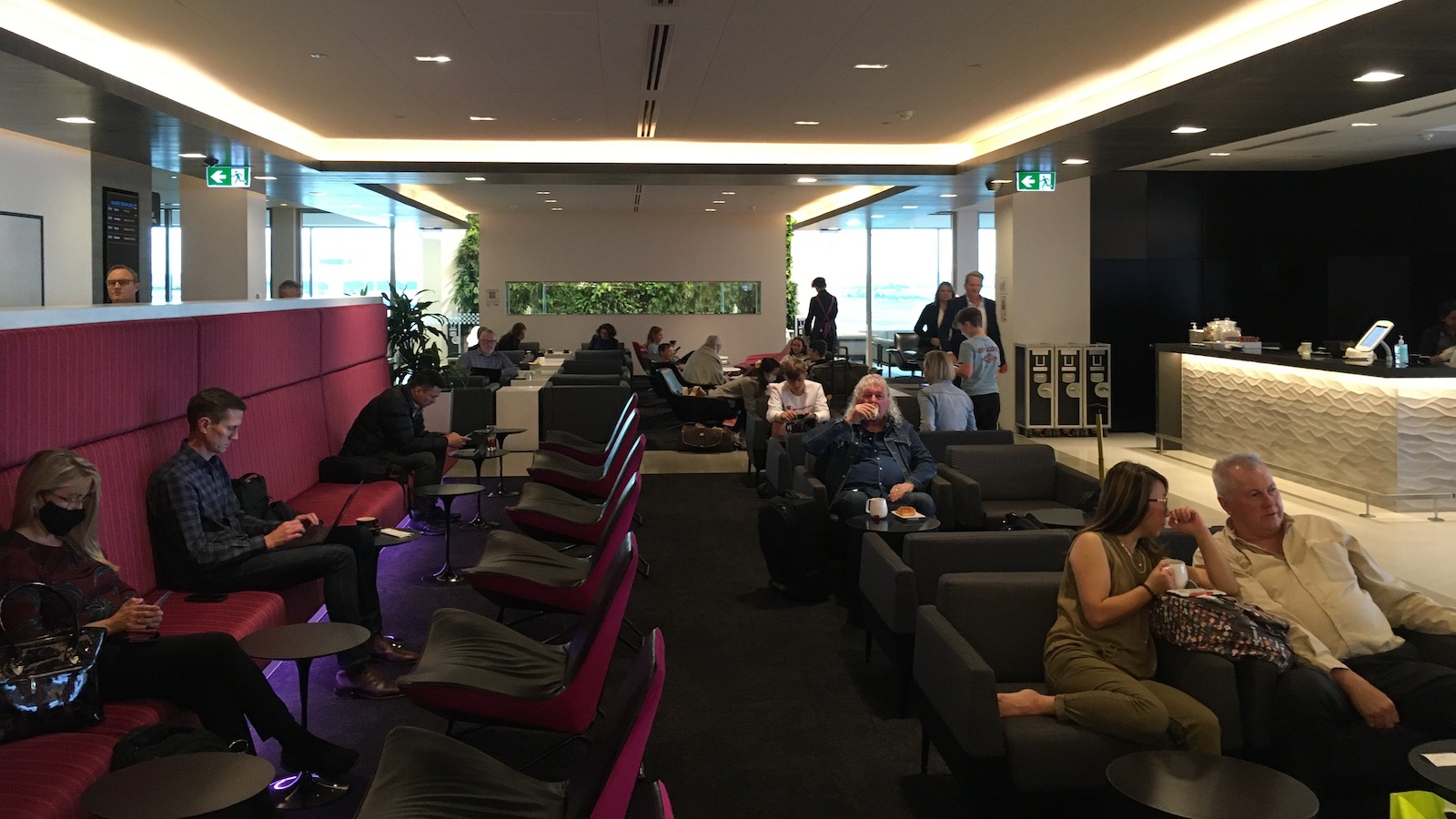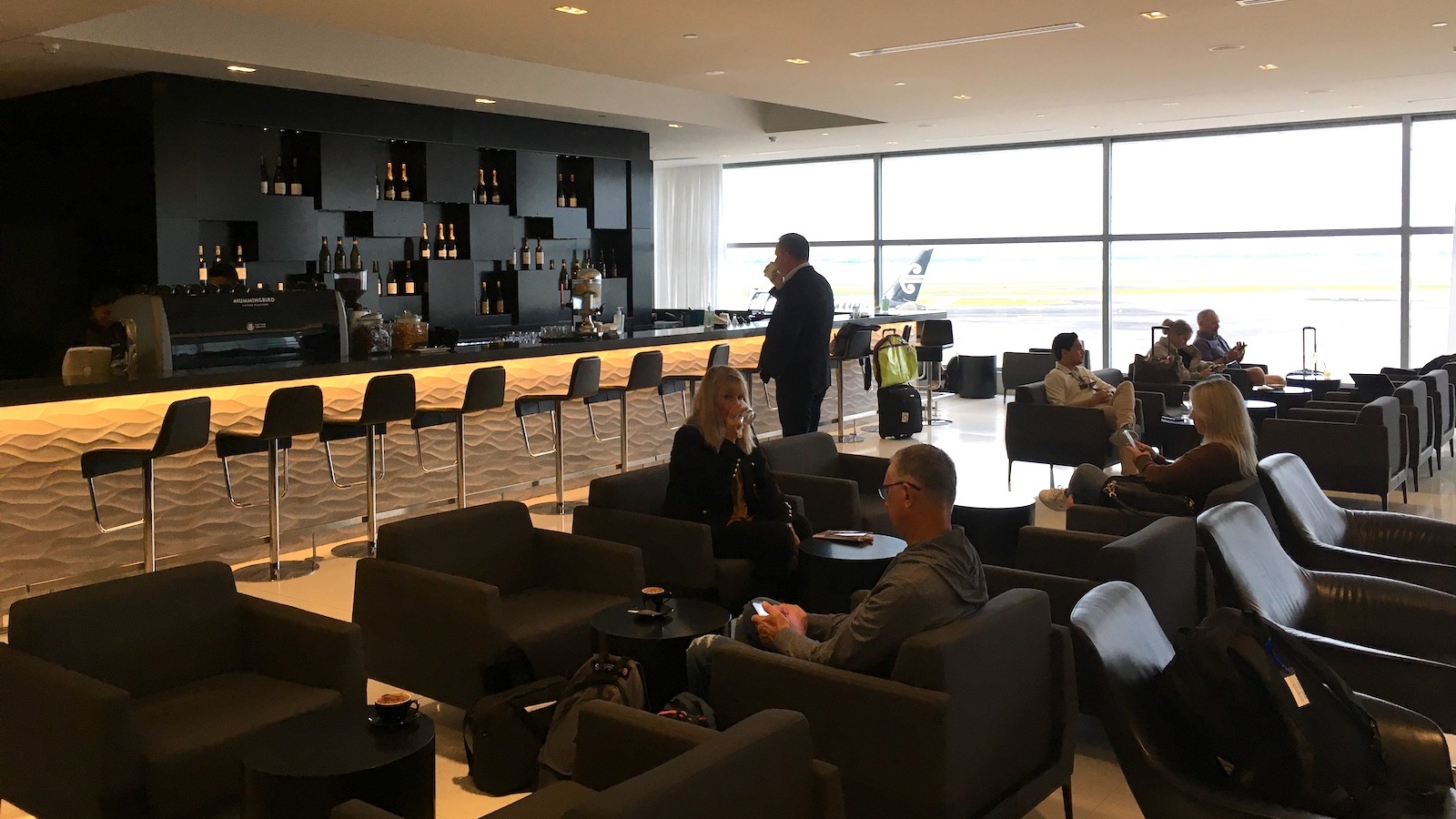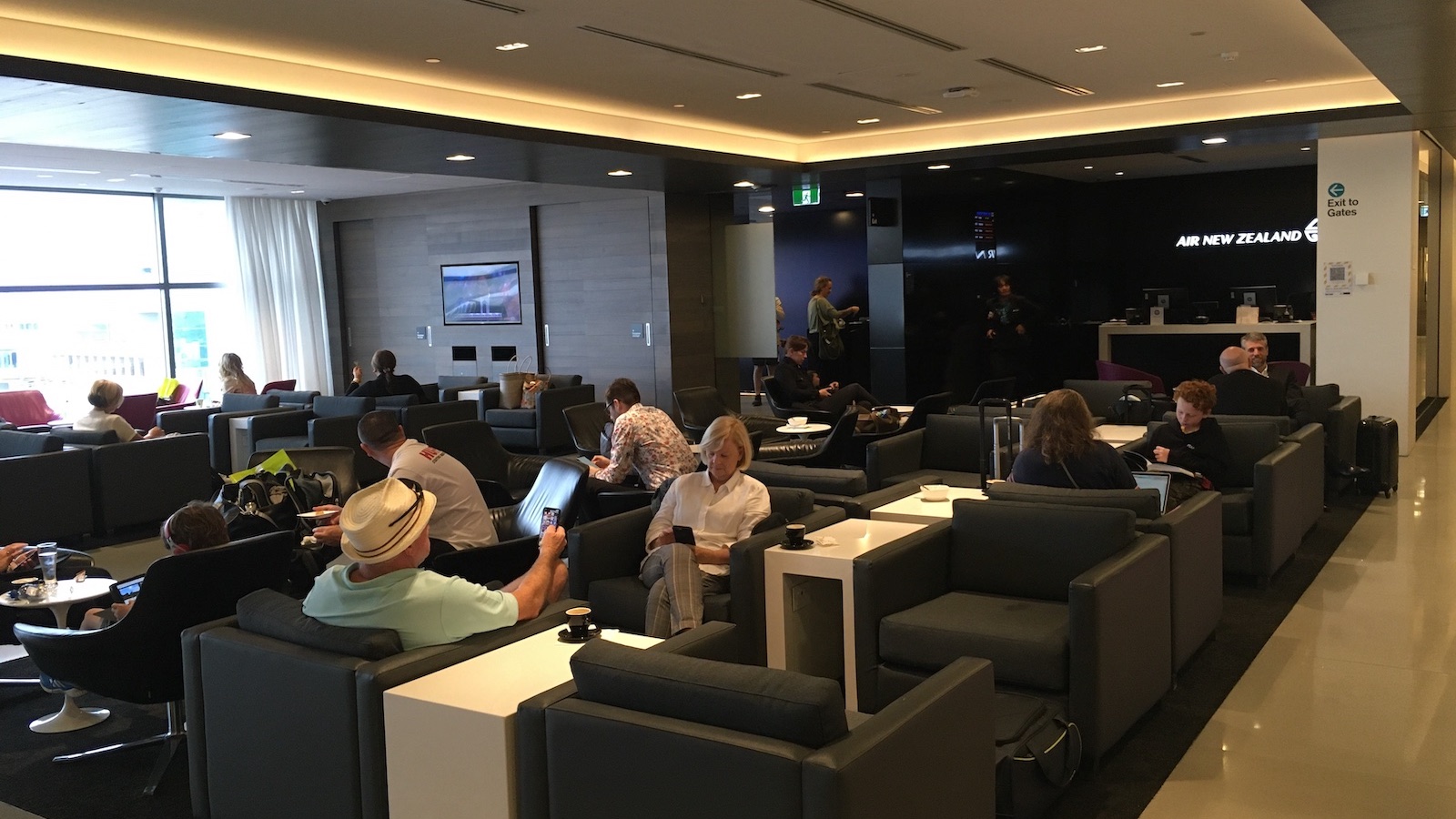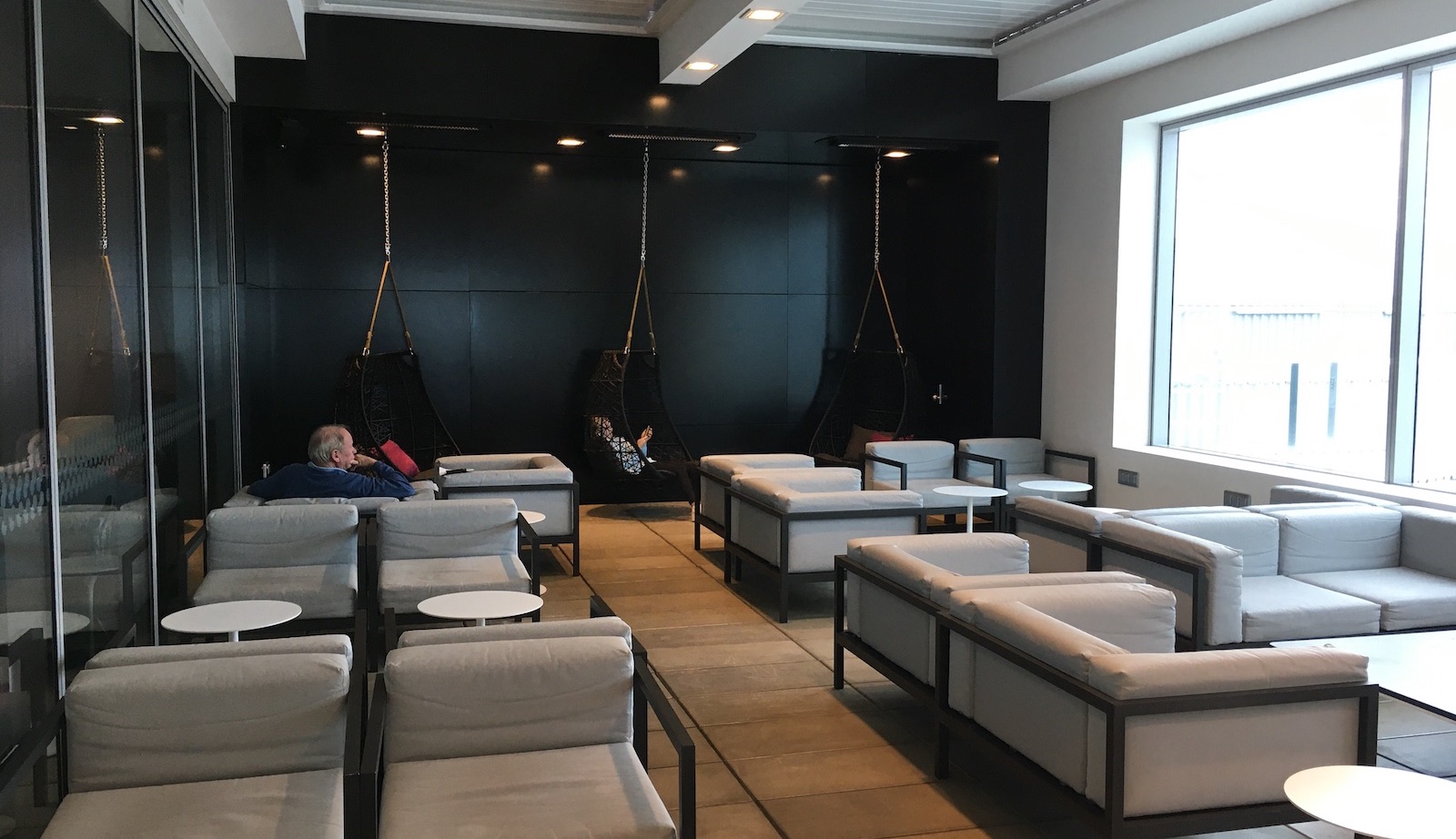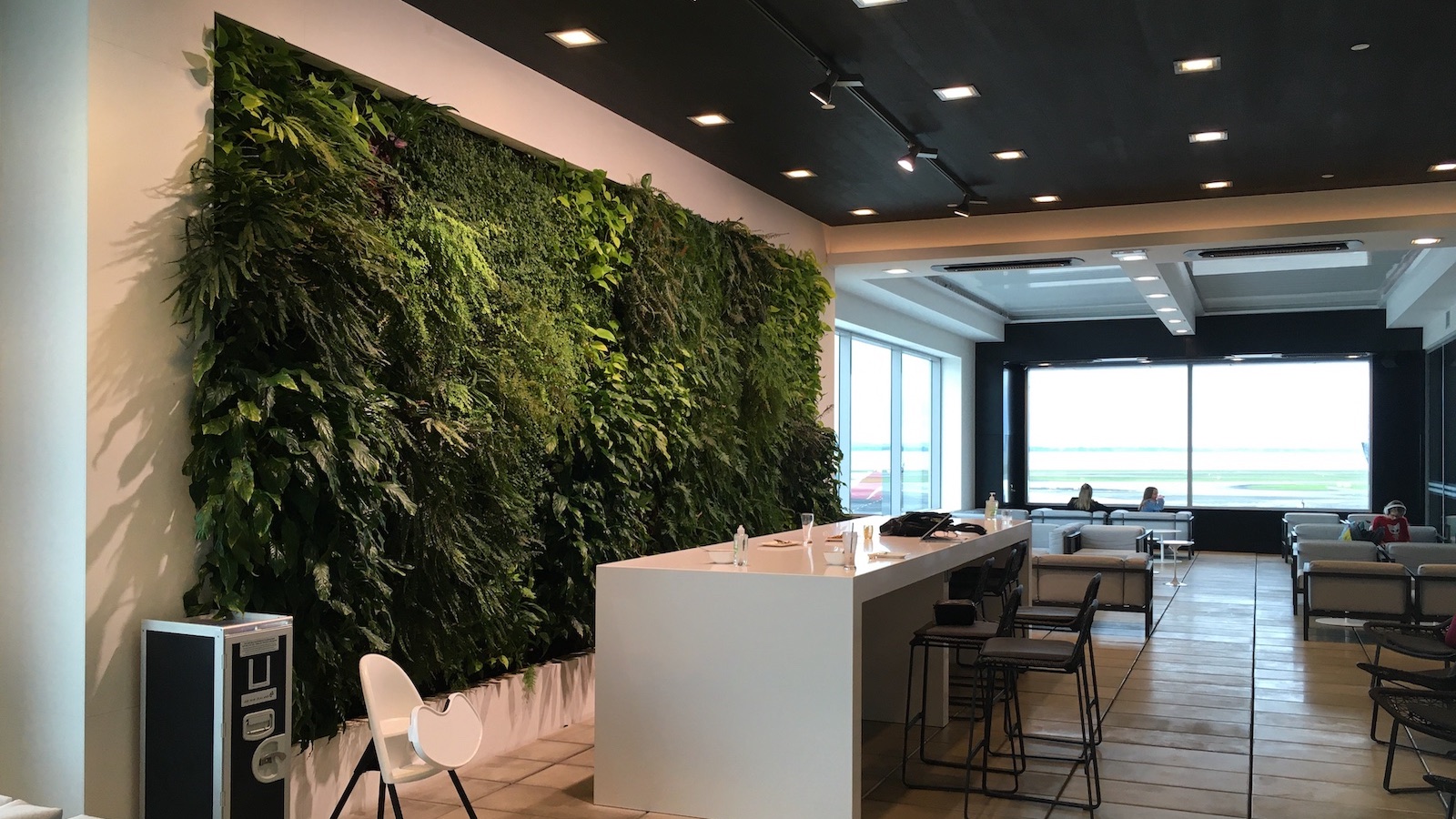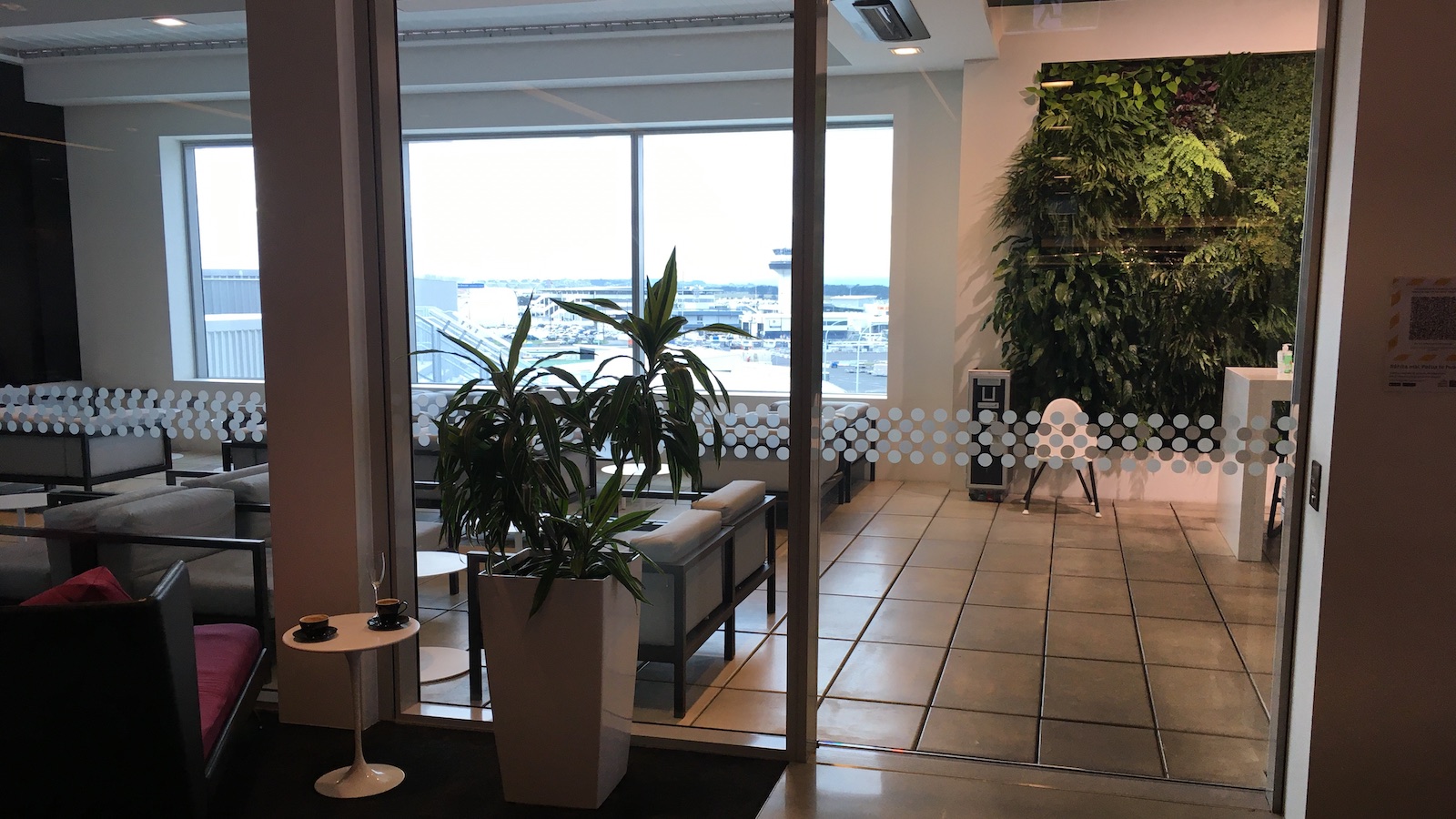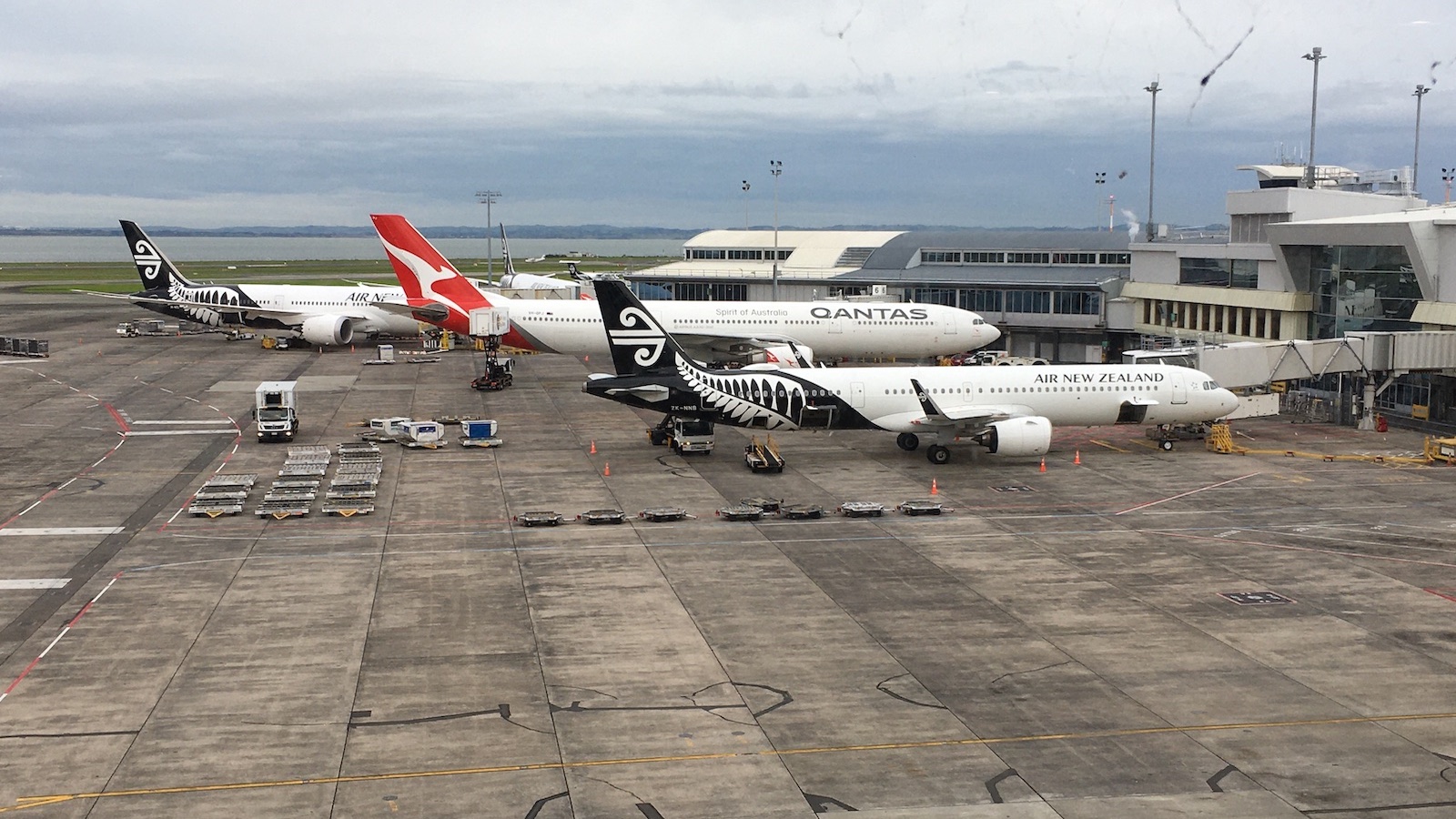 The food and beverage offering was all self-serve and exactly mirrored pre-COVID times. There were 2 rows of bars, with the first containing cold options such as fruits, yoghurts and cereals.
The parallel bar behind contained hot options such as scrambled eggs, potatoes and onions, spiced beans and sausages, as well as lounge staff manning requests for pancakes.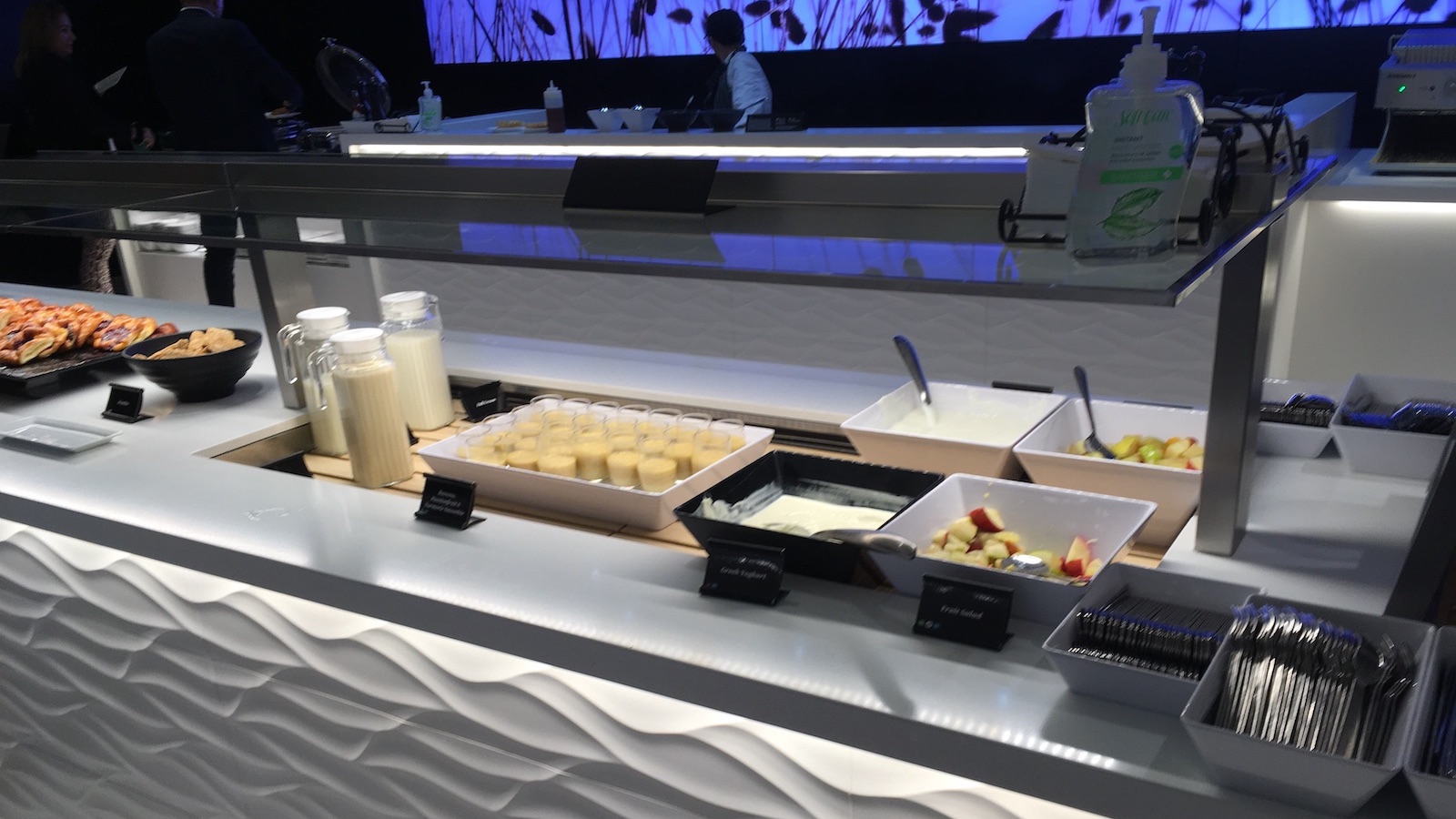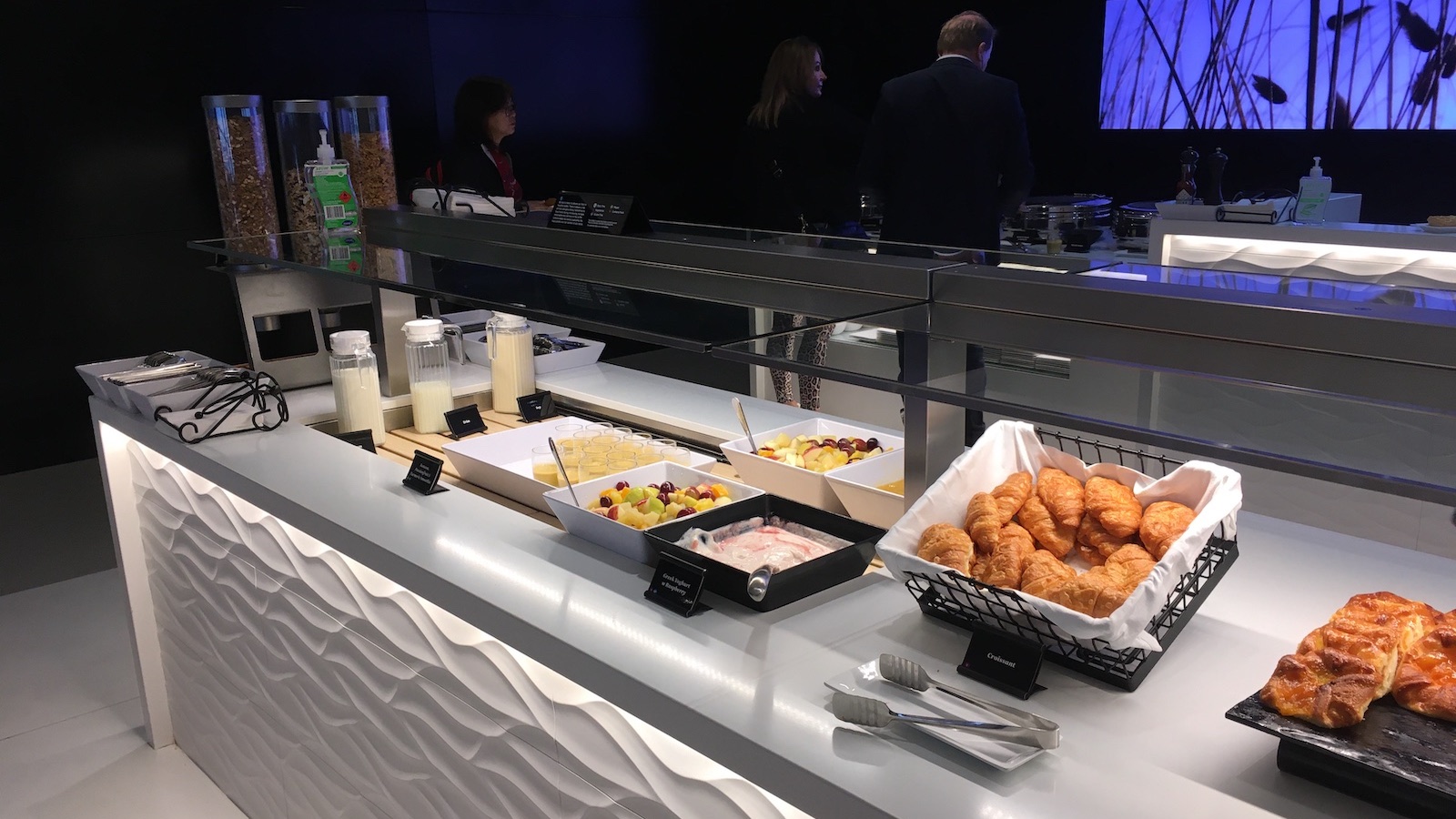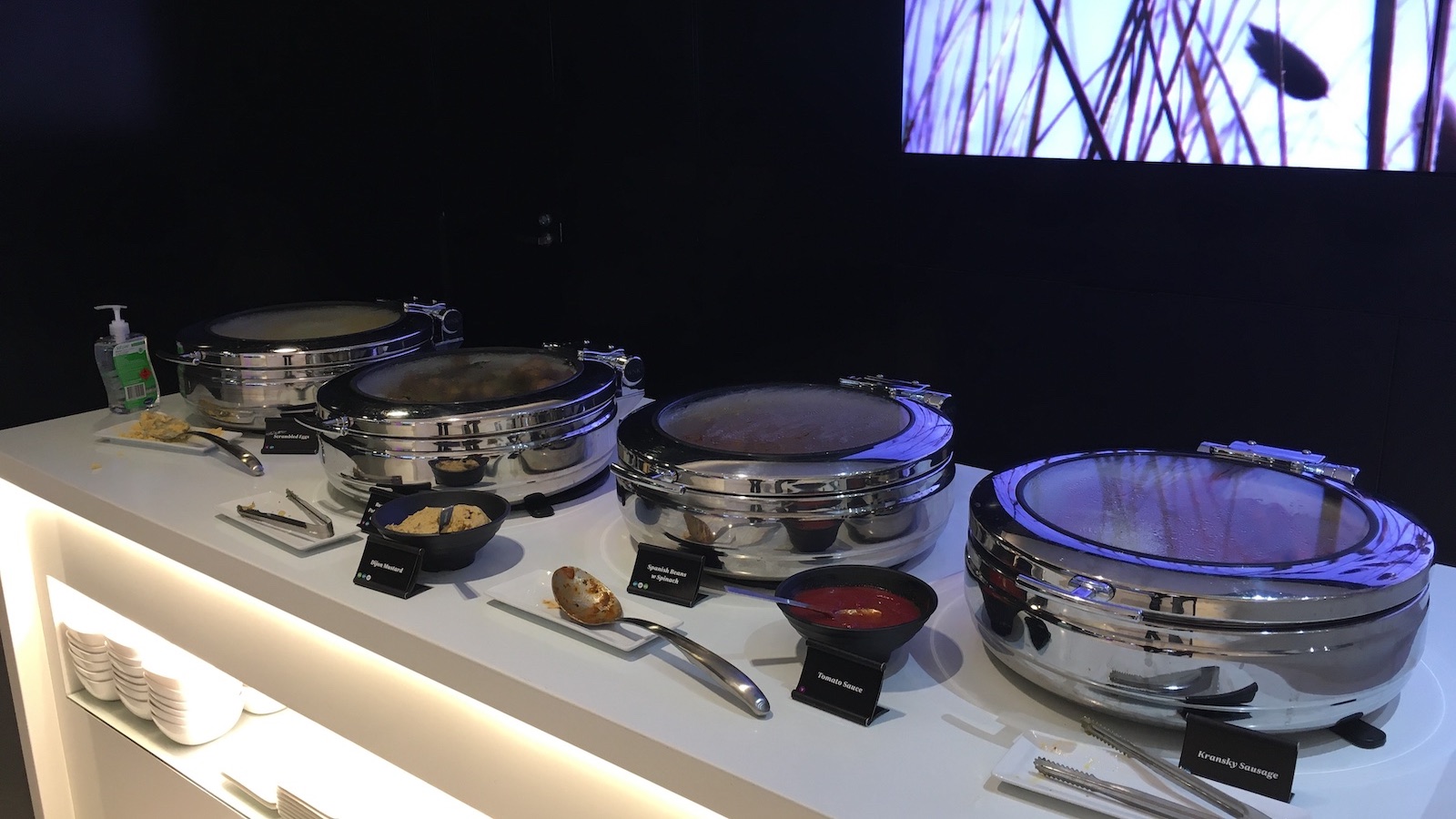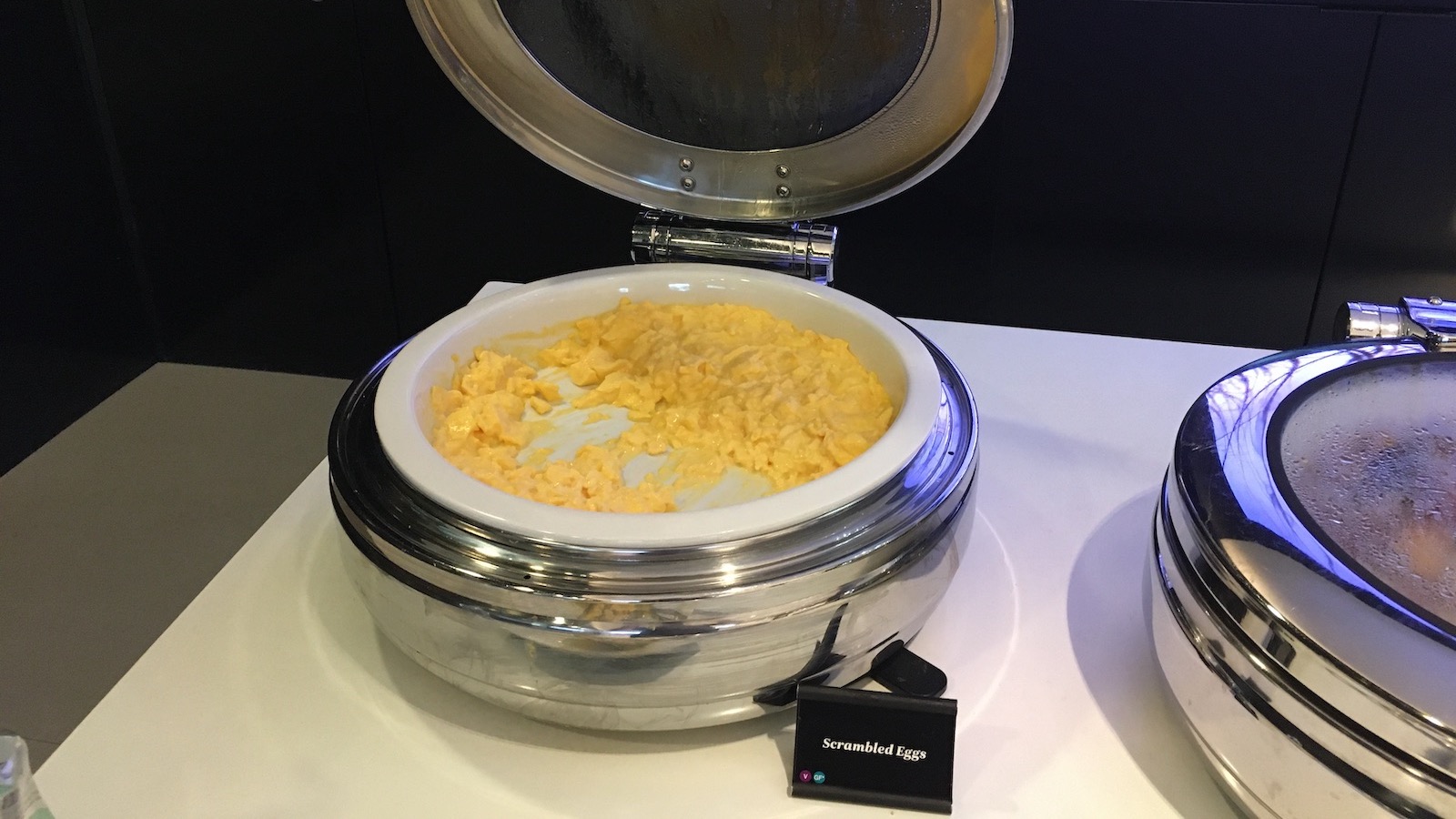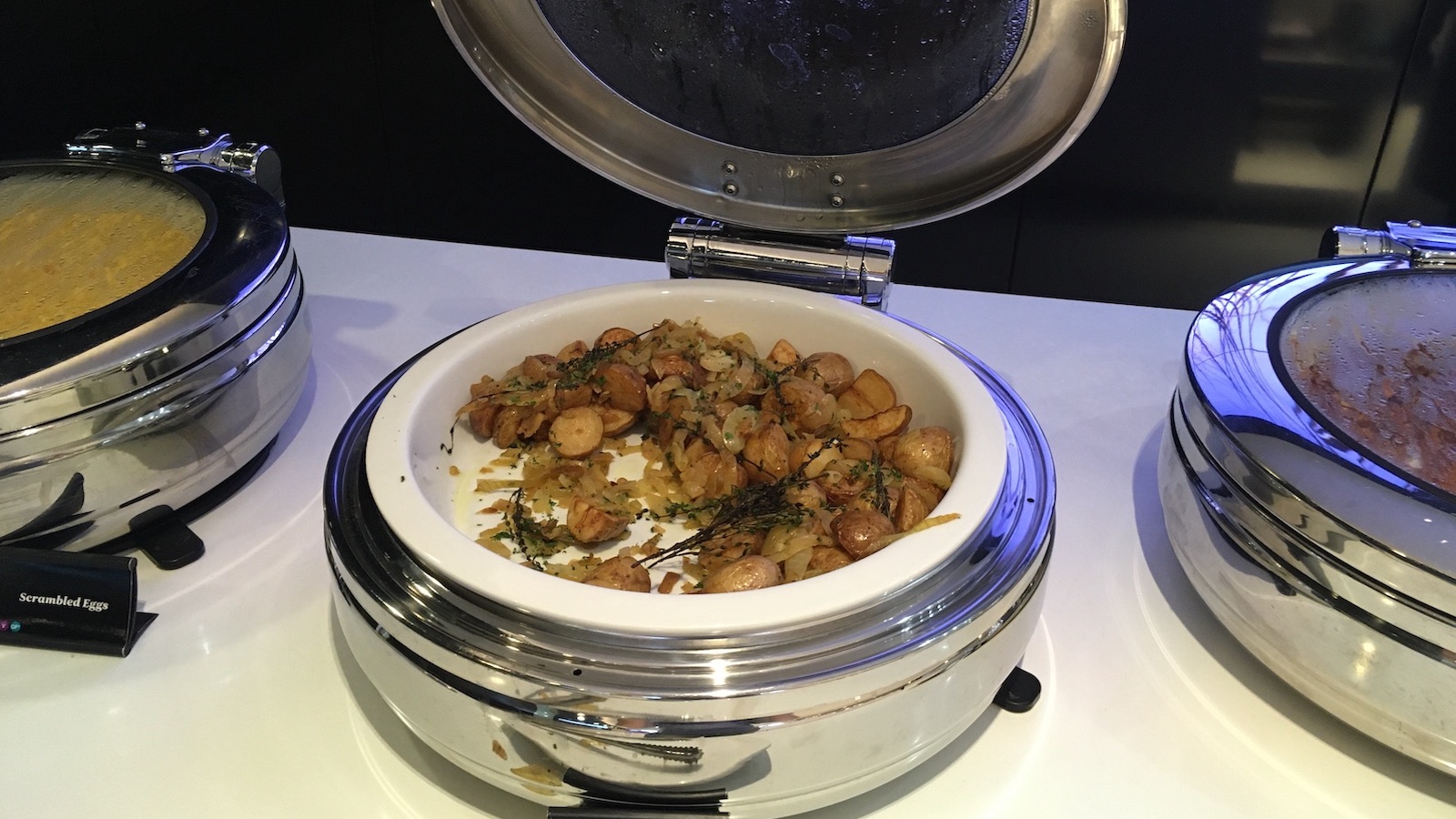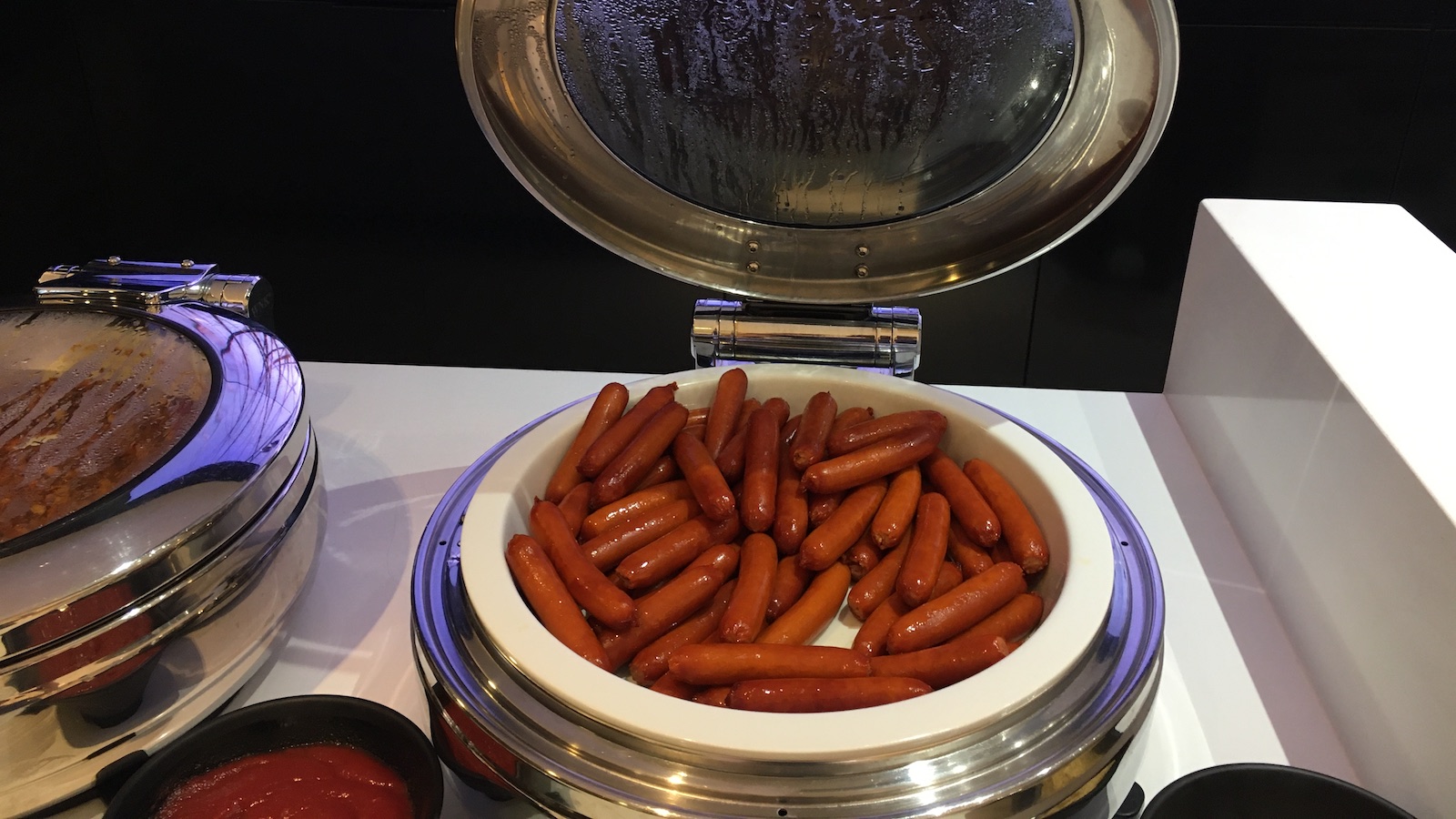 The lounge contains both a machine and barista option for coffee, but to my surprise, it appeared that the former option was the most loved with the locals. This left me with clear access to Barista and I was able to order my coffee without having to input the order into the iPad located at the bar, which is the normal process.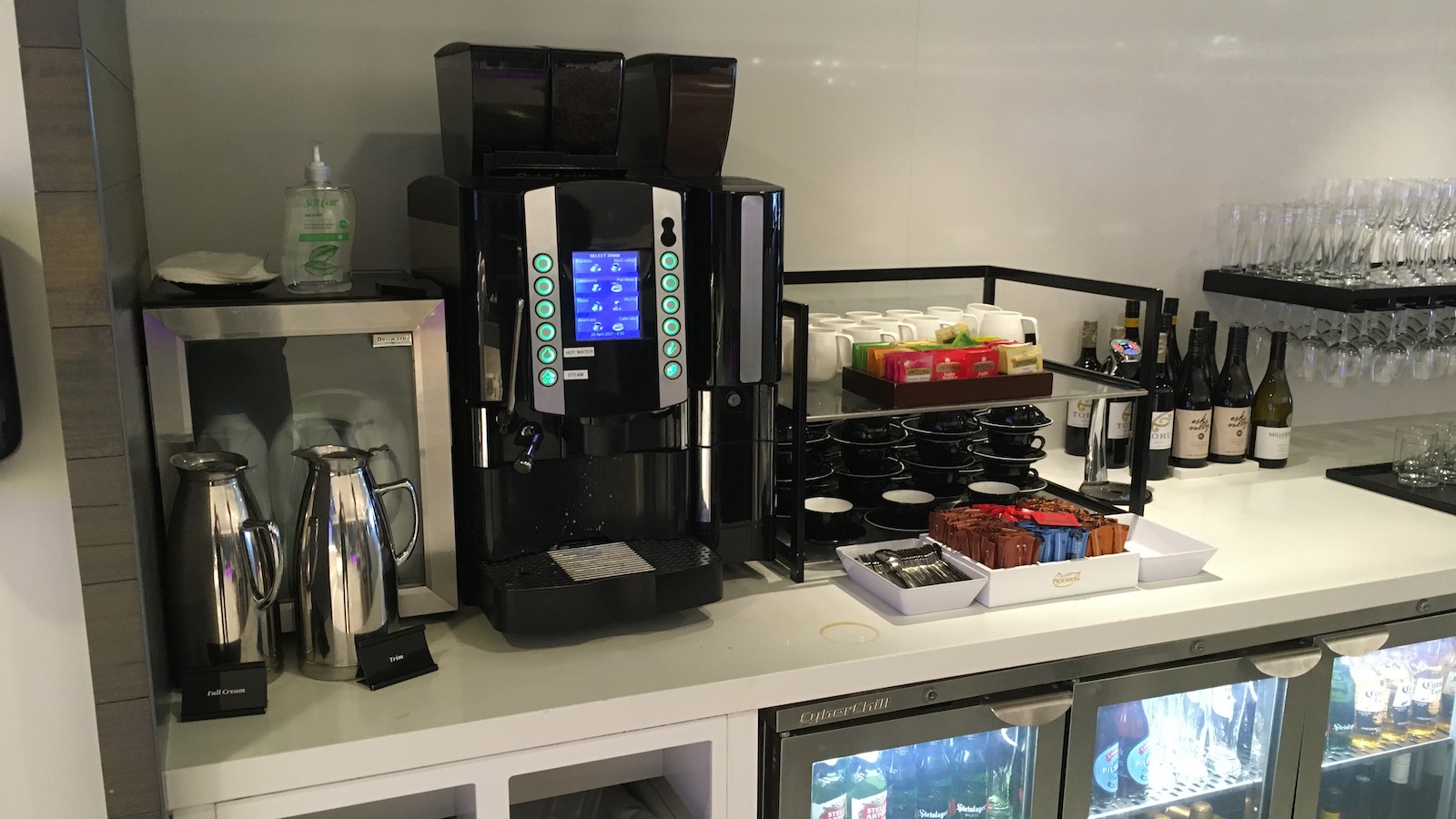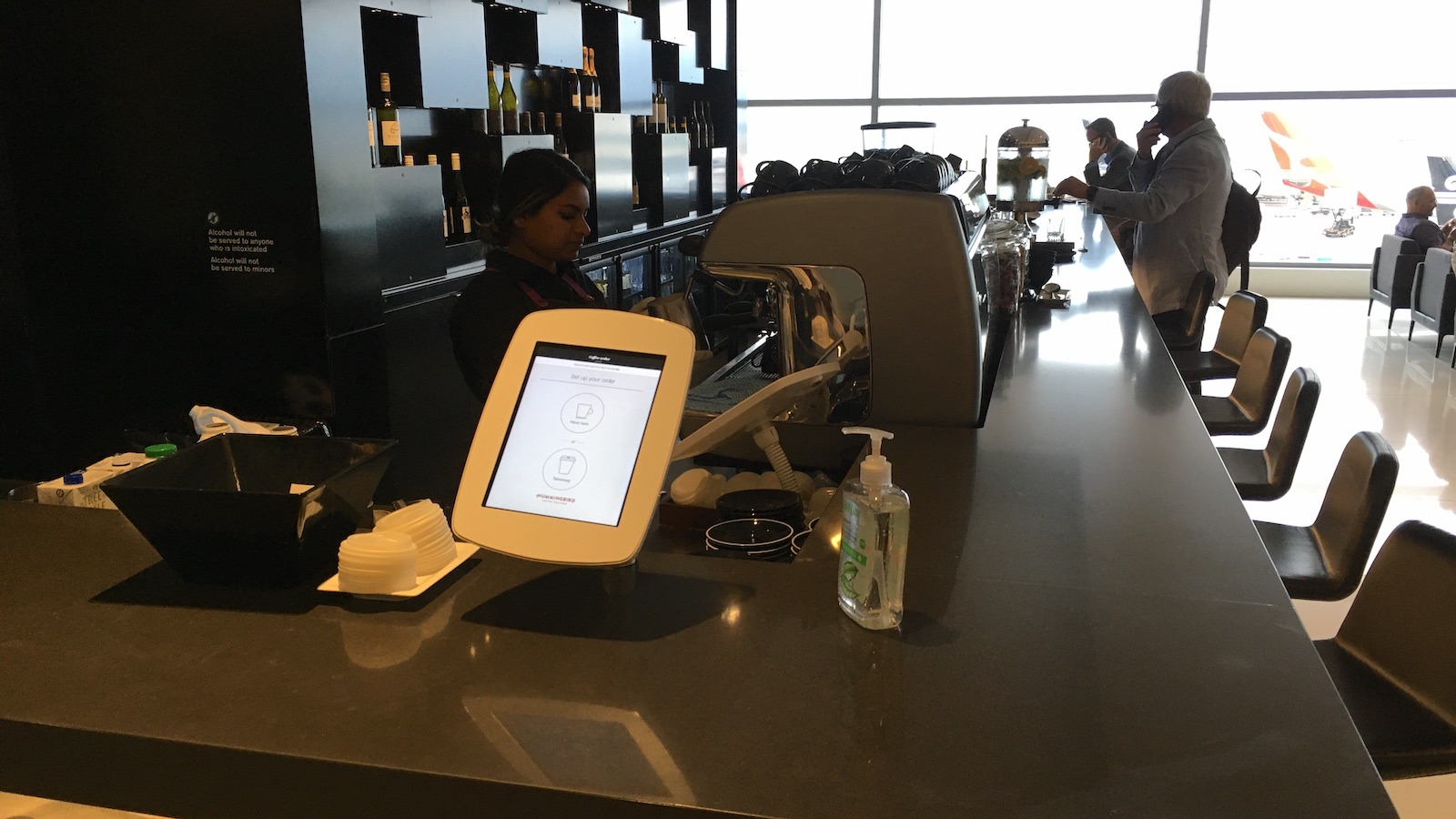 Cabin & seats
Business Class on a Boeing 737 is laid out in 3 rows of a 2×2 configuration, offering 37″ of seat pitch. This was more than enough room for someone 5″10′ in height.
Standard tray tables were provided, that folded out into 2 halves. It could easily support my 13″ MacBook Pro both in terms of size and sturdiness.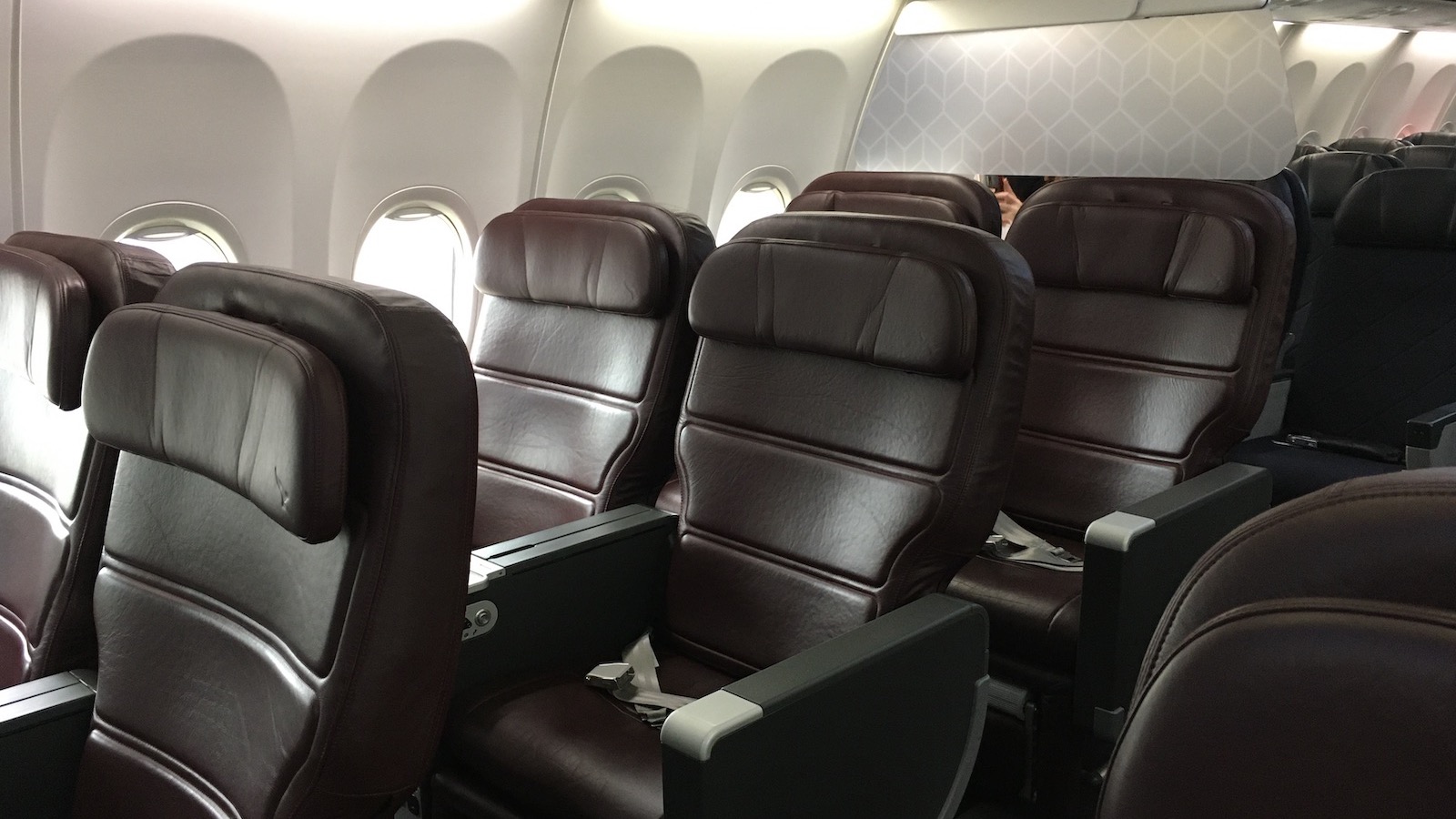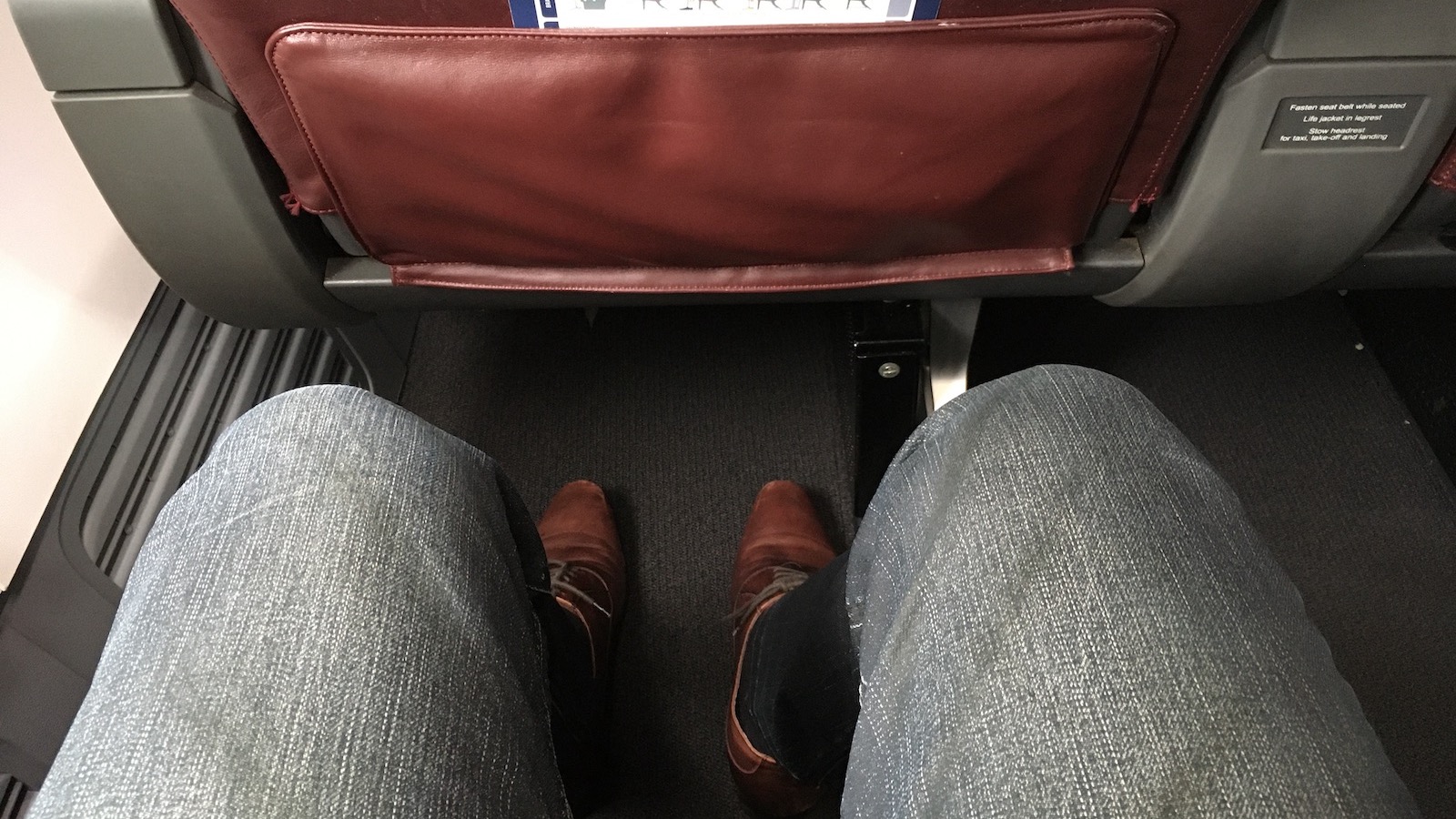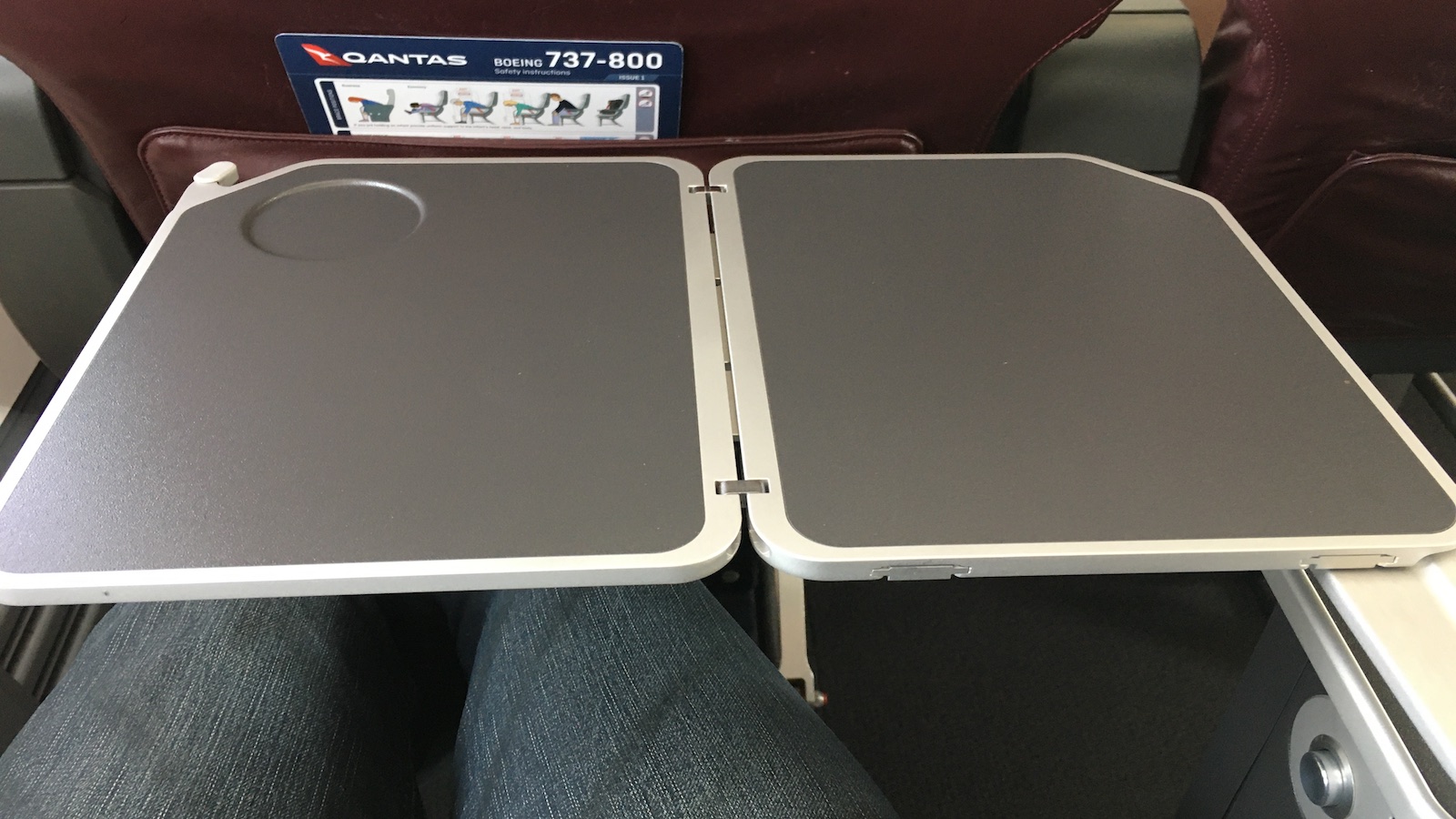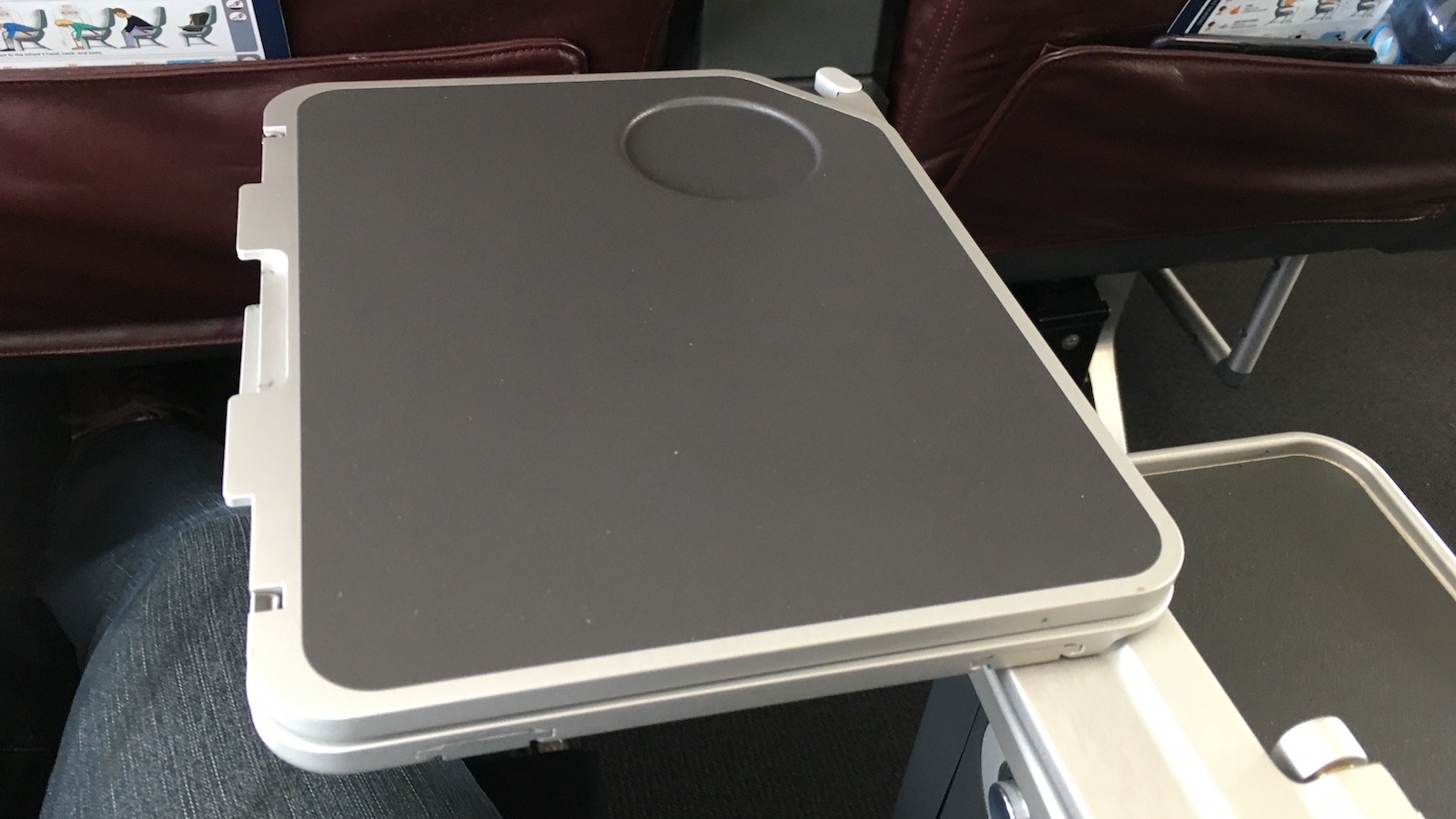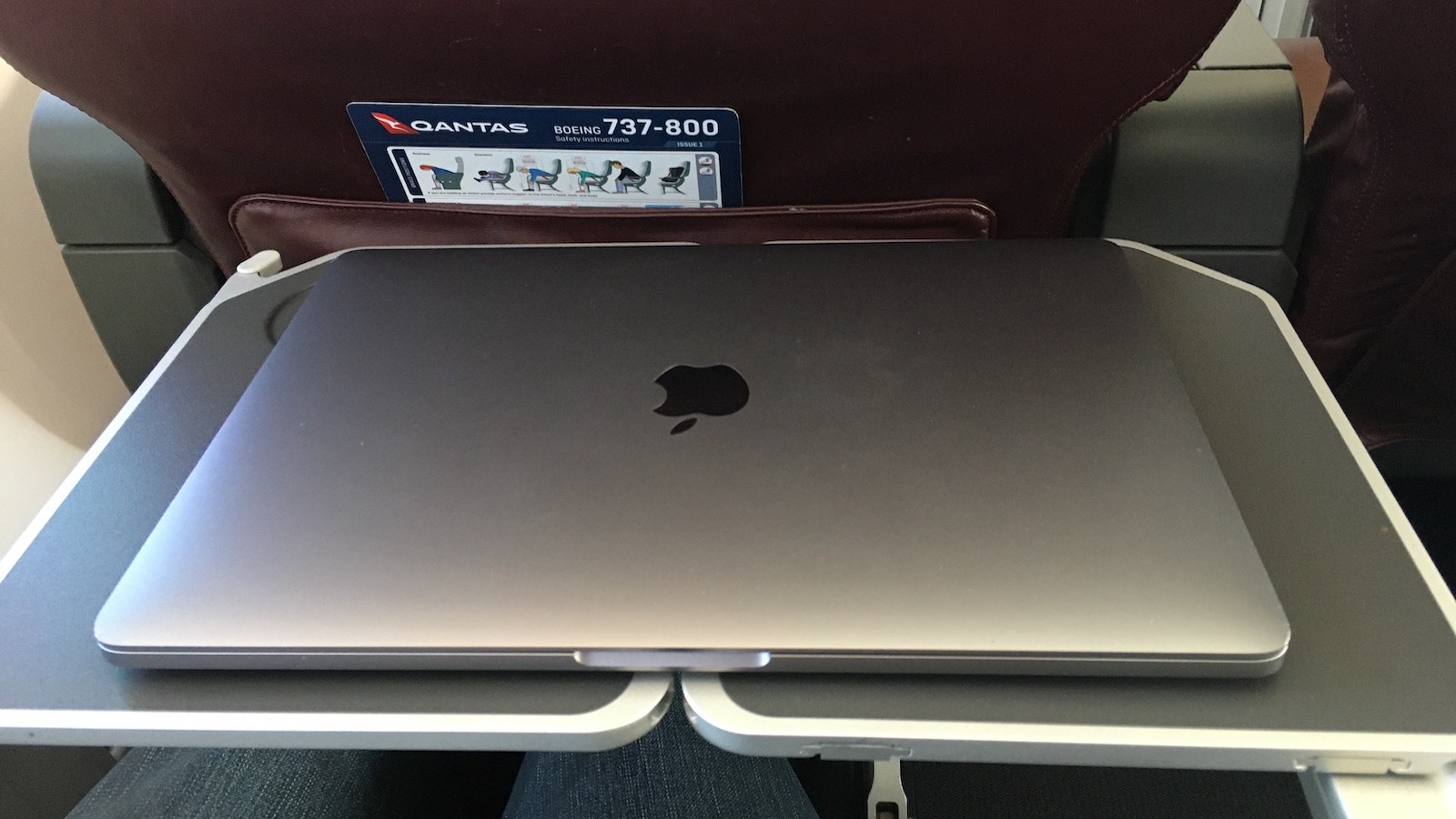 Food & drink
Upon taking my seat, I was quickly offered a drink of still or sparkling water or champagne. I decided to take the latter, which went down very well.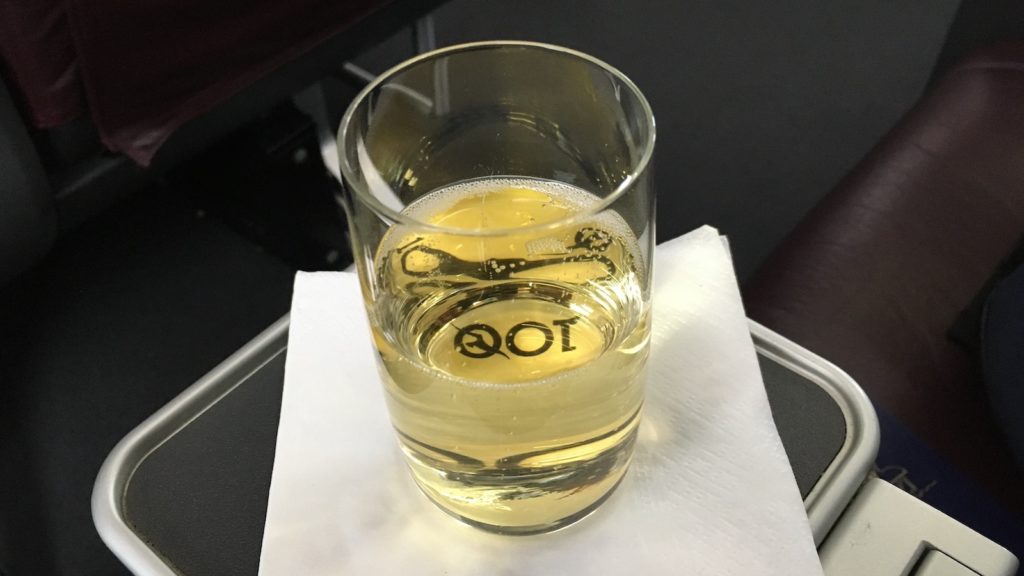 I was lucky enough to be offered both meal options, which were Beef cheek with mashed potatoes and vegetables and Chicken garlic with polenta and vegetables.
I could not fault these meals. They were tasty and perfectly cooked. Both the beef and chicken melted in your mouth, and the sides complemented each option well. I especially like the dessert, which was a chocolate brownie that was perfectly moist and not too sweet.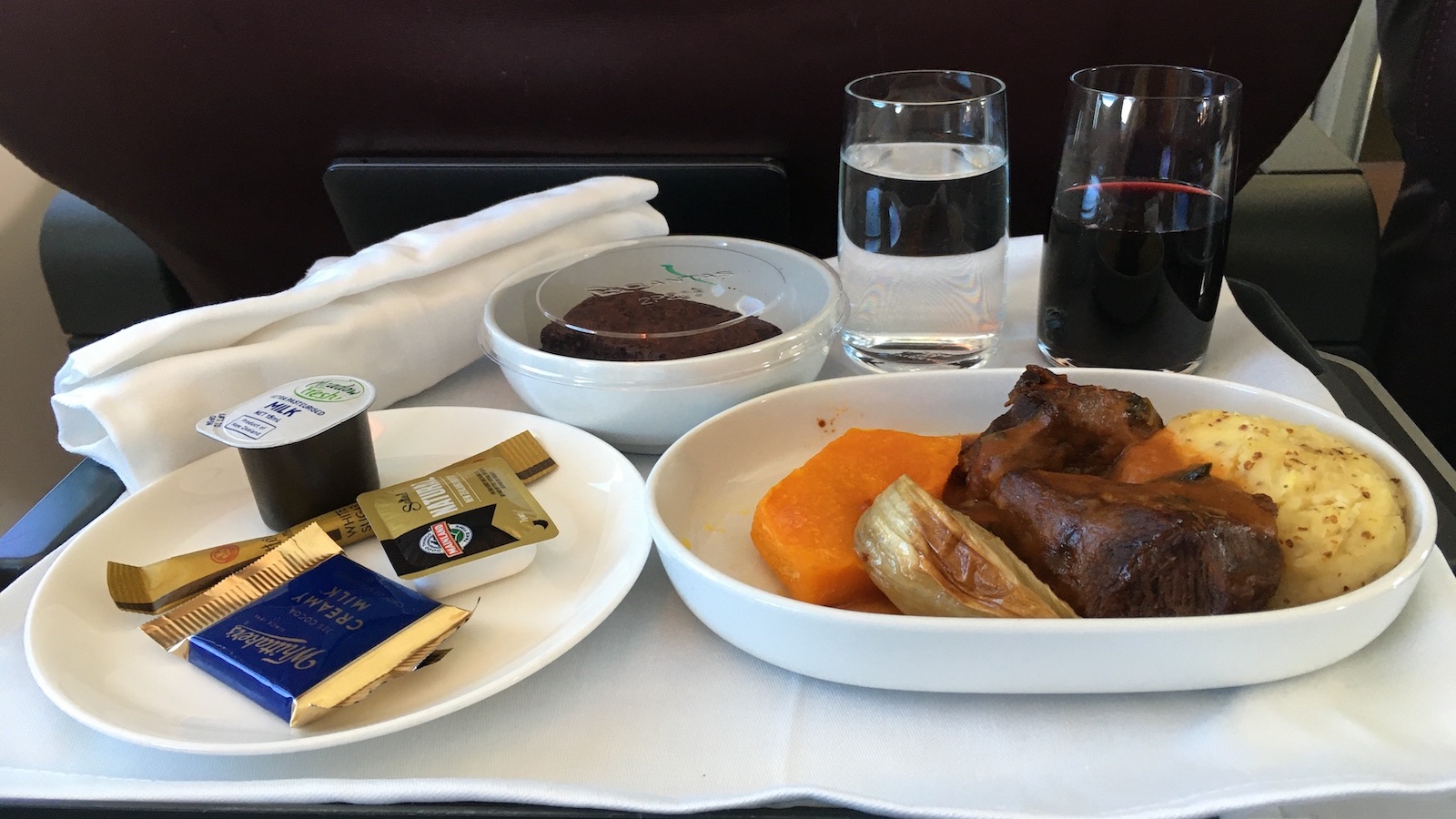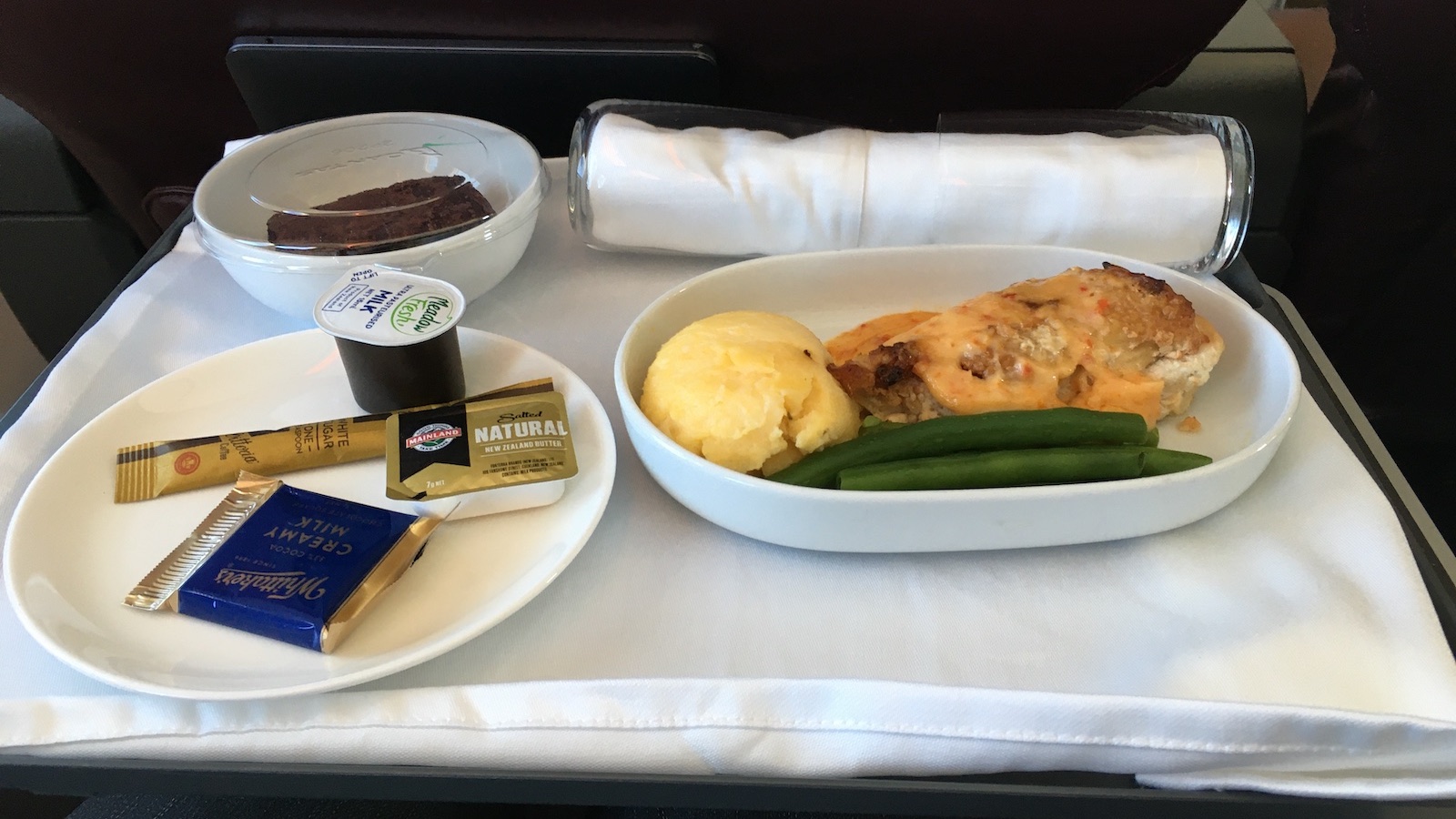 Inflight entertainment
In-flight entertainment is back, with a number of TV shows and movies available for viewing. However, it did appear to be an older version of the system than that I found on the Airbus A330 inbound to Auckland, and did not contain options such as Stan exclusives and documentaries.
The system was quite responsive and there were no issues flicking from one screen to the next.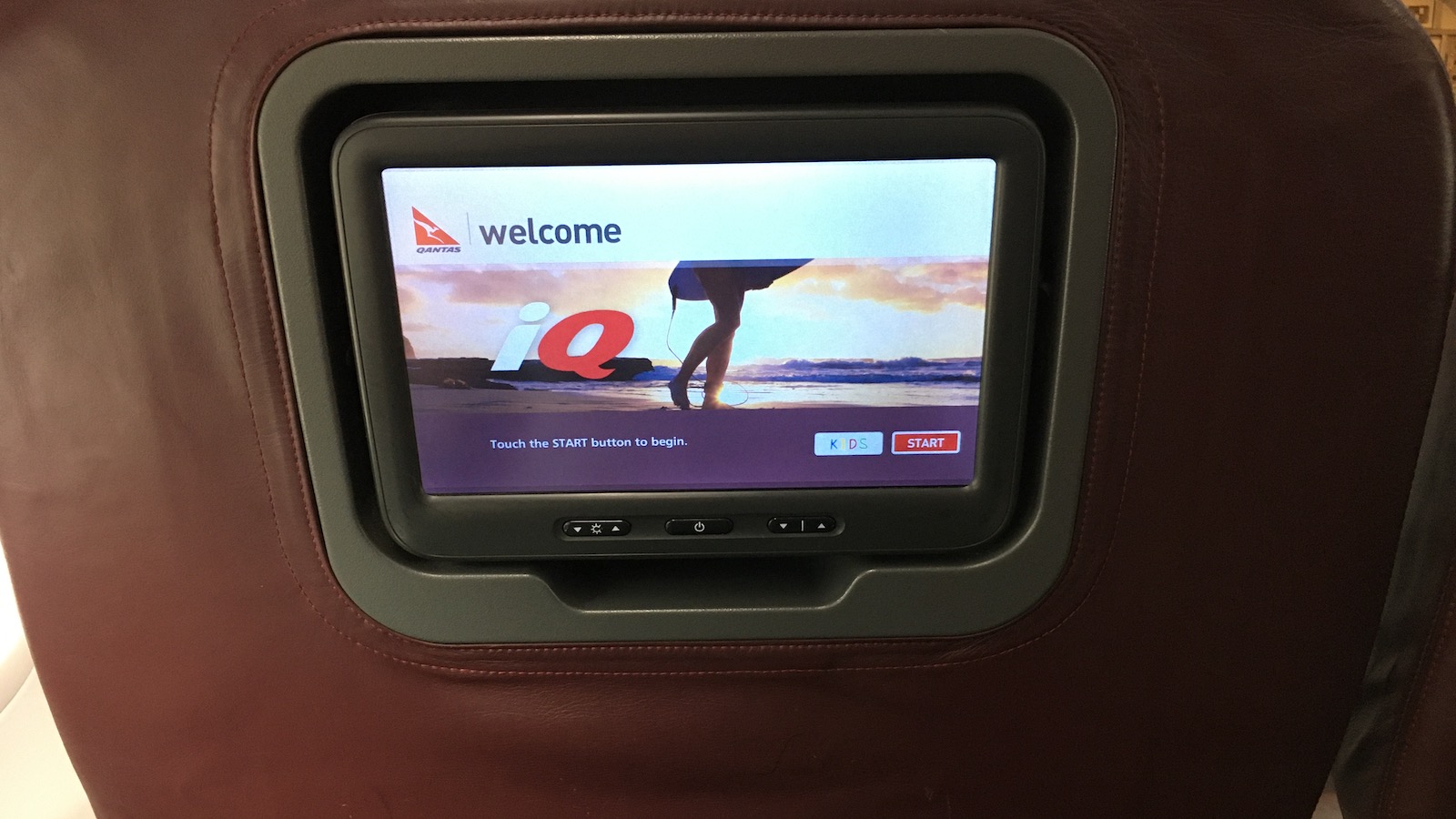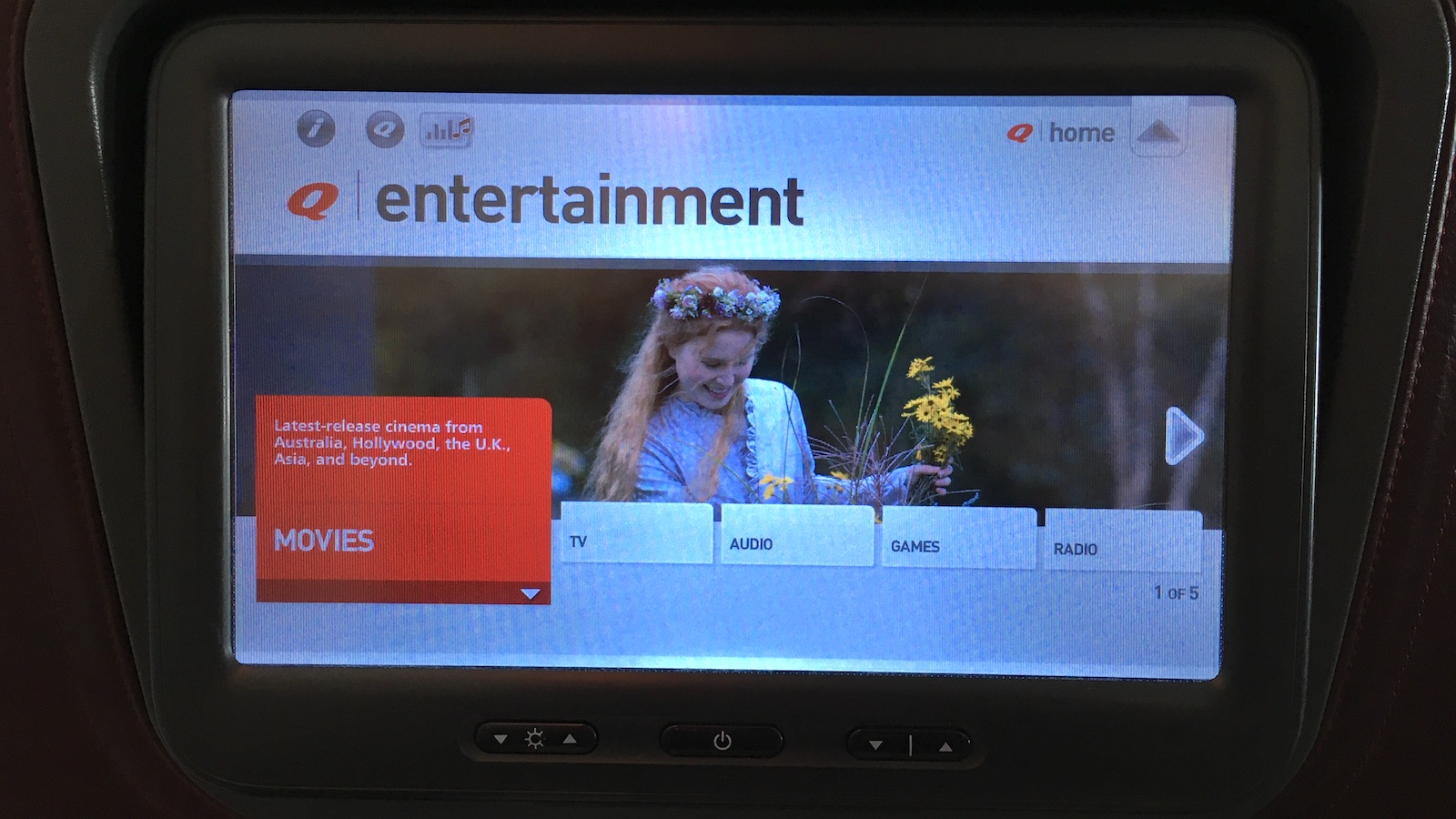 Service & amenities
The service by the cabin crew was exceptional and they went out of their way to ensure that I had a comfortable flight. For the entire crew, it was their first flight in over 13 months, and they were getting accustomed to the slightly changed COVID-safe processes they had to follow.
Also due to COVID, amenities such as blankets and pillows were not available. These amenities will return once COVID regulations are eased.
How to redeem for this flight
There are a number of options available to use frequent flyer points for this flight, including using points currencies from other oneworld or partner airlines to Qantas, such as American Airlines AAdvantage miles, Cathay Pacific Asia Miles or Emirates Skywards.
Although the most common is of course Qantas Points. A Classic Flight Reward seat between Gold Coast and Auckland will set you back 18,000 Points in Economy and 41,500 Points in Business.
For those who have some AAdvantage or Asia Miles stored up, a Classic Flight Reward will set you back 15,000 miles in Economy and 30,000 miles in Business.
While this is cheaper than the Qantas rate, these points currencies can be hard to earn in Australia, especially AAdvantage miles. Asia Miles though can be earned through the American Express Membership Rewards program along with some bank-issued credit cards.
Summing up
It is very welcome to see new routes open up that were previously not available, with Gold Coast to Auckland being one of them. This will provide both Aussies and Kiwis looking for a full-service airline the ability to reach the glitter strip without having to connect at another Australian port.
The current lounge arrangement where eligible Qantas passengers can use the Air New Zealand lounge in Auckland is definitely an upgrade to the Qantas lounges in Auckland.
The service and overall onboard experience was great and resembled that of a standard Domestic Business experience. Should you have a stash of Qantas Points to use, this will be a good use for them in the current travel climate.
Qantas 737 Business Class (Auckland – Gold Coast)
was last modified:
May 1st, 2021
by