Unwrapping COVID testing rules for travel
COVID tests can potentially add hundreds of dollars to a trip. Here are the rules.
Posted:
November 15, 2021 - 7:00 am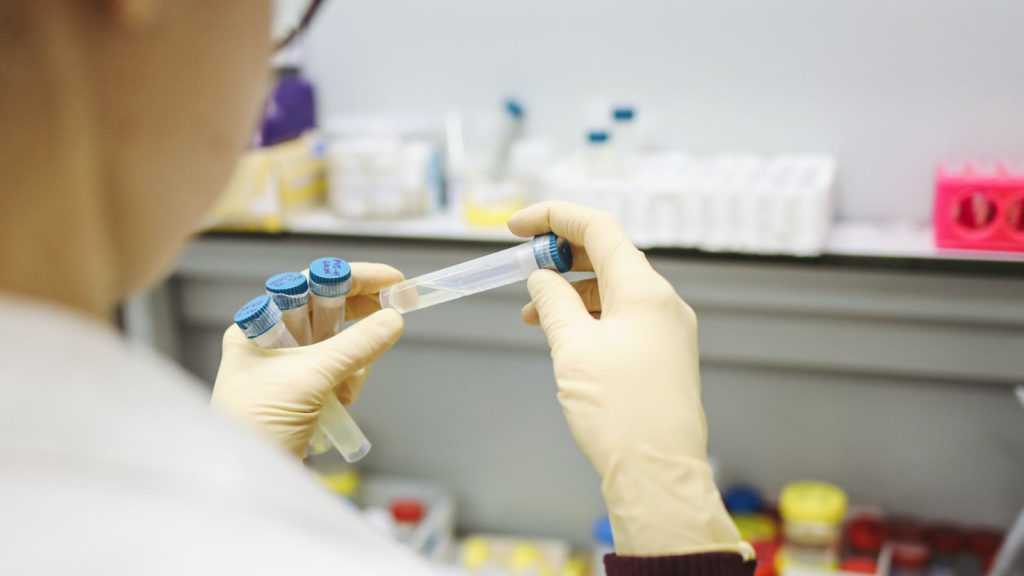 What we'll be covering
RT-PCR. Rapid Antigen. TGA-approved. 72 hours before departure or up to two days after arrival. Confused yet? We're slowly opening up domestic and international borders. But COVID testing is fast becoming the next (hopefully temporary!) stop-gap measure to enable quarantine-free travel for fully-vaccinated people.
Taking the test itself is a minor inconvenience. But another issue (and a potential ruiner of family holidays) is the cost of undergoing all this testing. After all, many states and countries are requiring you to take a specific type of COVID test – and it ain't always cheap.
The gold standard, PCR testing, usually comes at a hefty cost. Often, you'll need to take a few of these tests during your travels, so the cost can really stack up. Although the situation is constantly evolving, here's what we know so far about testing requirements for major Australian and overseas destinations.
Editor's note: Information on COVID vaccination status and tests can change. This article is intended to be a general guide to help you with planning travel. Be sure to check with the relevant government websites for up-to-date details before travelling.
How much do COVID tests cost?
The price of travel testing varies quite a bit, and should hopefully get a bit cheaper over time. In general, free community tests aren't valid for travel purposes. To help you out with budgeting, here are the estimates of paid COVID testing costs as of November 2021:
Australia: Around $100-$150 for standard PCR testing (more for express). And around $50 for rapid antigen.
Singapore: SG$160 (AU$161) for the on-arrival PCR testing, and from SG$125 for departure testing.
Fiji: From FJ$150 (AU$99) for PCR testing, and FJ$30 (AUD$20) for rapid tests at the hotel.
UK: From £20 (AU$36) for lateral flow tests. From £49 (AU$91) for PCR tests with a two-day turnaround.
US: Costs appear to vary wildly, from US$199 (AU$270) with many providers.
It usually costs more if you want a shorter turnaround time for your results. Use a free online calculator, such as this one by Clinipath Pathology, to work out your approximate testing windows. You don't want to get the test too early (results invalidated) or too late (results don't arrive in time).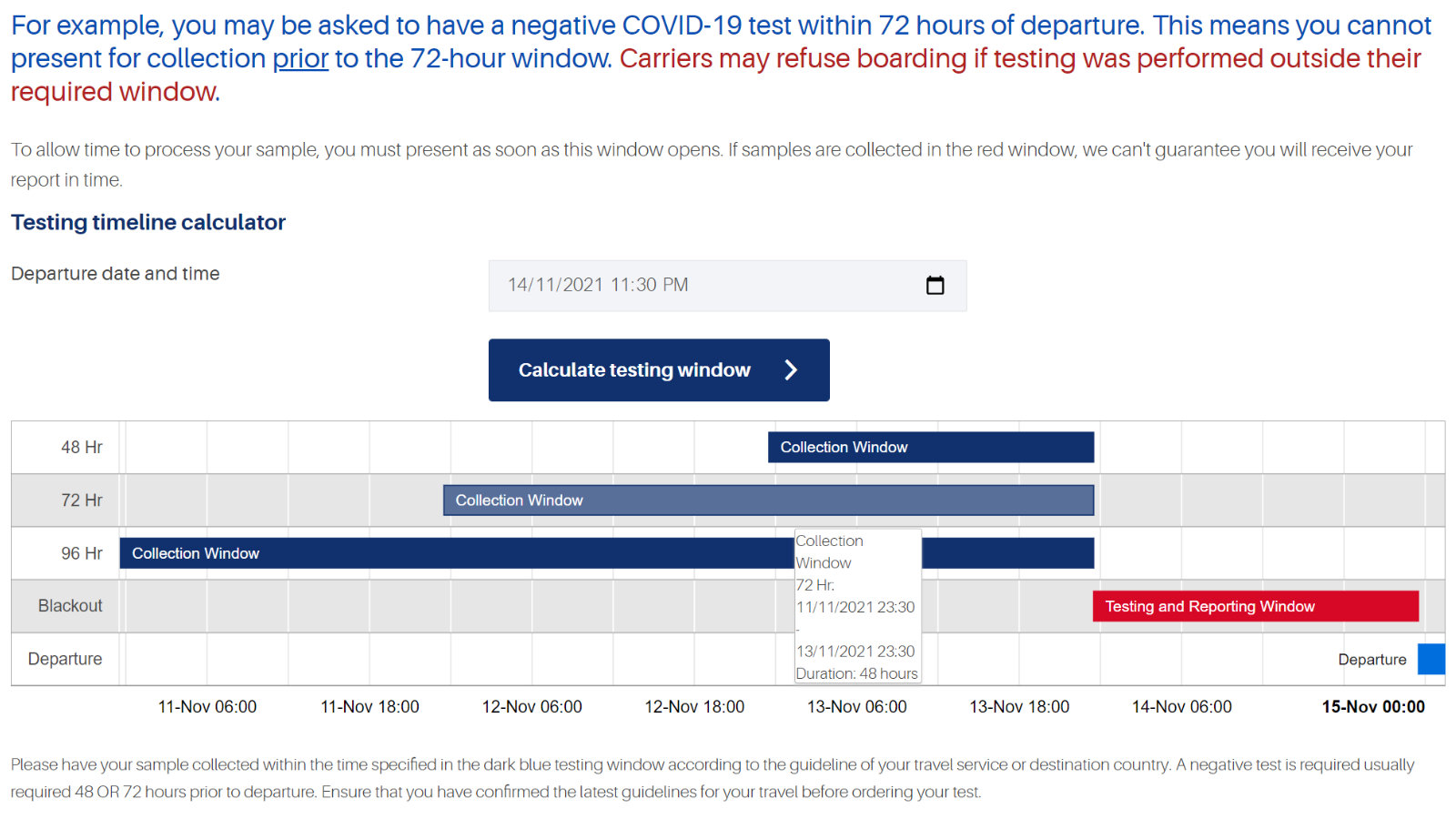 In Sydney and Melbourne, you can have COVID testing done at the airport at competitive rates. The service includes a one-hour express PCR test, or a rapid antigen test for entry into Singapore and the USA.
Most countries will require a digital or printed COVID results certificate, which shows your name, ID (e.g. date of birth or passport number), and a clearly-defined negative result. Check your destination country's website to ensure you know what details are required to board the flight.
Ad – Scroll down to continue reading.Minimum spend, terms & conditions apply.
Testing requirements for domestic travel
New South Wales and Victoria are both open for business. Thankfully, you don't need a COVID test to travel between the two states. But soon, some other jurisdictions might start introducing testing for domestic travellers.
1. Entry into Queensland from 17 Dec '21 (or earlier)
Requirement: TGA-approved test from a private pathology clinic, for international or hotspot travellers
Under Queensland's 'Vaccine Plan to Unite Families', the government will start easing restrictions when 70%, 80% and 90% of the state is fully vaccinated against COVID.
The 70% target is now reached, and the 80% target is expected to be hit by 17 December, or earlier. The latter target is important, as it's when fully-vaccinated domestic travellers from a hotspot can enter Queensland without quarantine. International travellers can enter with a period of home quarantine.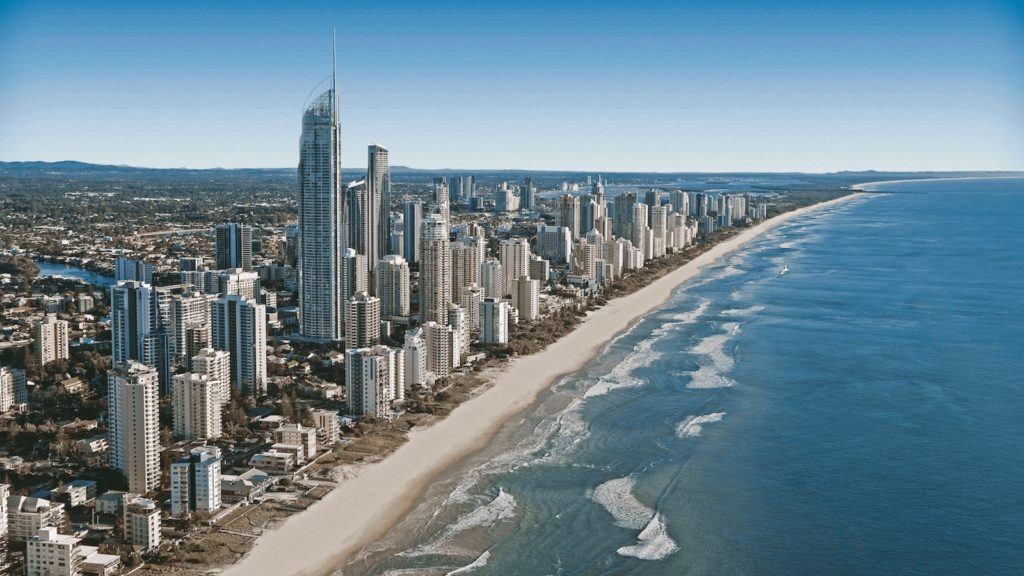 However, in both cases, you'll need a negative COVID-19 test taken 72 hours prior to arrival. Once the 90% target is reached, all testing and quarantine requirements will be scrapped for fully-vaccinated travellers.
Under the FAQs, it states that Queensland's new 70% and 80% border plan requires a negative test result using a TGA-approved test. The government currently accepts PCR testing, but hopefully, cheaper rapid antigen tests will be allowed later on.
2. Entry into Tasmania from 15 Dec '21
Requirement: Negative COVID-19 test for international and high-risk domestic travellers from 15 December
Tasmania's 'Transition Plan' opens the state's borders from 15 December 2021, which is a fortnight after the state's premier expects they will reach a 90% vaccination rate. Fully-jabbed international travellers and domestic travellers from high-risk areas can enter with no quarantine, provided they've had a negative COVID-19 test prior to travel. All other fully-vaccinated domestic travellers don't need to worry about quarantine or testing. Phew!
Unfortunately, we don't yet have clarity on exactly what tests will be permitted. We expect that it'll be similar to Queensland's arrangement (i.e. TGA-approved). At this stage, returning fully-vaccinated Tasmanian residents who have been away for under seven days are exempt from the testing requirements.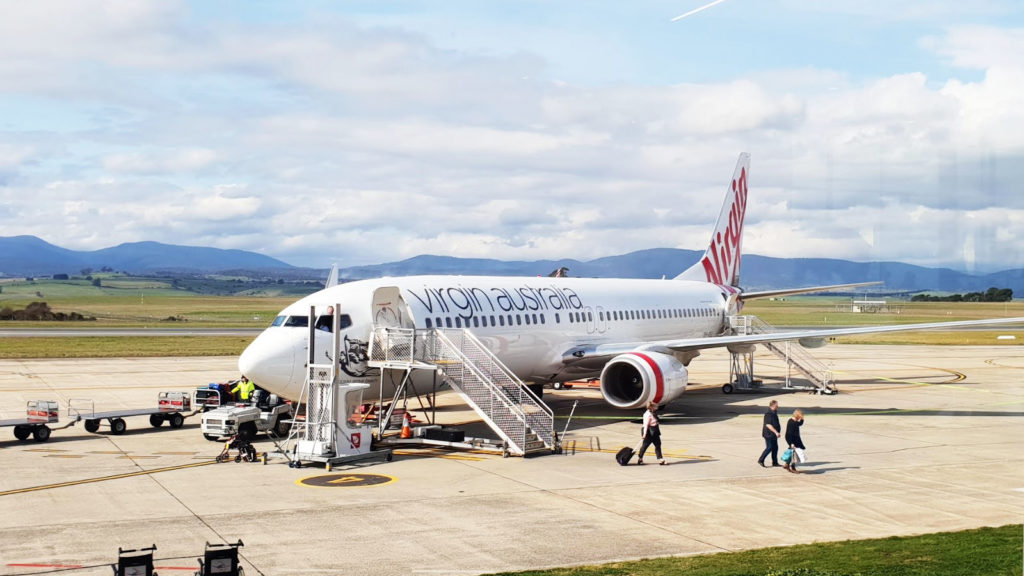 3. Entry into Western Australia from Jan/Feb 2022
Requirement: Negative PCR COVID-19 test for all arrivals (date TBA)
Western Australia is the last cab off the rank with its 'Safe Transition Plan'. We don't know when the borders will open exactly, but the state premier says this should be by February 2022 – once WA reaches a 90% vaccination level.
What we do know is that all interstate and international arrivals from that point will need a negative PCR test, performed 72 hours before departure. There is also a requirement to undertake a test on arrival into WA, but this is flagged to be phased out over time. WA's requirements are a fairly hefty burden for any residents looking for a holiday in 2022.
Testing requirements for international travel
1. Entry into Australia from overseas
Requirement: Negative PCR COVID-19 test for all arrivals
Since 1 November 2021, Australia has officially thrown open its borders for outbound travel. But what about coming back in? Well, you'll need to have a negative PCR test result, with the sample taken within 72 hours of departure. Of course, the unexpected can happen with international travel. Here's what to do in some scenarios:
My flight is delayed: all good, your PCR test results will still be valid.
Actually, my flight is now cancelled: unfortunately, you may need to have another PCR test done if the rescheduled flight time is outside the 72-hour window of your original test.
I'm taking multiple flights to Australia: no problems if you're just transiting at the intermediary airport(s). Your PCR test just needs to be done within 72 hours of your first flight – and covers the whole journey back to Australia. This only applies if you don't leave the airport precinct during your transits. Staying at a terminal transit hotel is fine.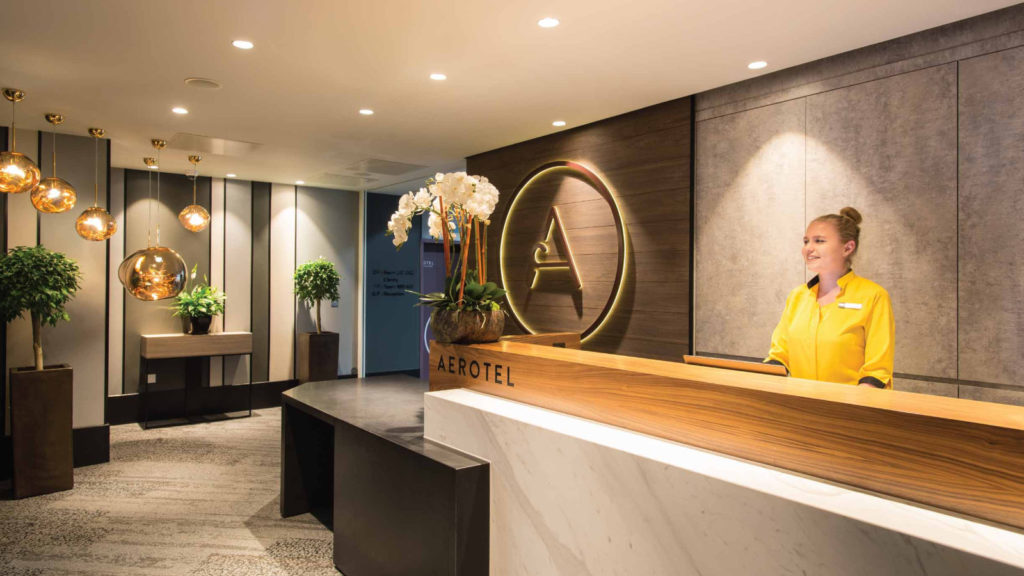 And if doing a COVID test before departure wasn't enough, both NSW and VIC (the two states that currently allow quarantine-free arrivals) also require you to take a COVID-test on arrival as well:
New South Wales: fully-vaccinated arrivals must take a COVID PCR test within 24 hours of arriving in NSW, and also on or after day seven.
Victoria: fully-vaccinated arrivals must take a COVID PCR test within 24 hours of arriving in VIC, and also between days five and seven.
We'll update this list with other states and territories as they start accepting quarantine-free international arrivals.
2. Entry into the United Kingdom
Requirement: Book a Day 2 COVID test for travel into London, England (can be a lateral flow test)
The UK treats things a bit differently, as you don't have to worry about a pre-departure test. Instead, fully-vaccinated passengers arriving in England need to book a test before departure, to be taken within the first two days of arrival. You can use a cheaper lateral flow test, which we recommend doing.
Travelling further afield? Also see which rules might apply to entering Scotland, Wales and Northern Ireland.
3. Entry into the USA
Requirement: Take a viral test at least three days before departure
The US has one of the most passenger-friendly policies at the moment. Fully-vaccinated individuals just need to conduct an approved viral test, including cheaper rapid antigen tests (RAT). The test needs to be authorised for use in that particular country (such as by the TGA in Australia).
You'll need to do the test with a lab that can provide you with written documentation, which rules out home testing. But hey, at least you don't have to stump up for a PCR test, right?
4. Entry into Singapore
Requirement: Take a RAT/PCR test at least two days before departure & take a test on arrival
Singapore is still strict with its health controls. Even under the Vaccinated Travel Lane (VTL), which provides quarantine-free travel for fully-vaccinated passengers, you'll need to take two tests. Thankfully, the need for PCR testing before flying to Singapore has been dropped since 12 November 2021.
The cheaper rapid antigen test is now allowed for entry into Singapore, as long as it's performed by an accredited lab. It still needs to be done within 48 hours of departure.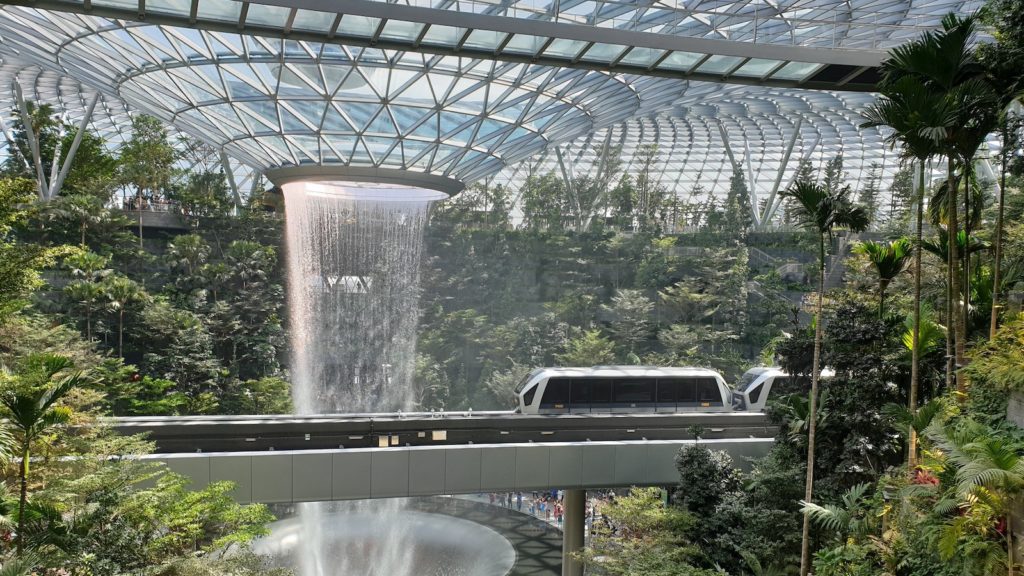 But upon arrival at Changi Airport, you'll also need to take a PCR test before leaving the airport. Results usually take 6-8 hours, and you need to stay in your hotel room while you wait. You can pre-book the test online. It costs SG$160 right now, and should later drop to SG$125.
5. Entry into Fiji
Requirement: Take a PCR test at least three days before departure & take a rapid test on arrival
Can't wait to spring off the plane in magical Fiji? We feel you. But first, you need to have a negative PCR test done within 72 hours of departure. You'll also need to take a rapid COVID test within 48 hours of arrival, at your CFC-approved resort. Speaking of resorts, they'll also help you out with testing before heading back to Australia.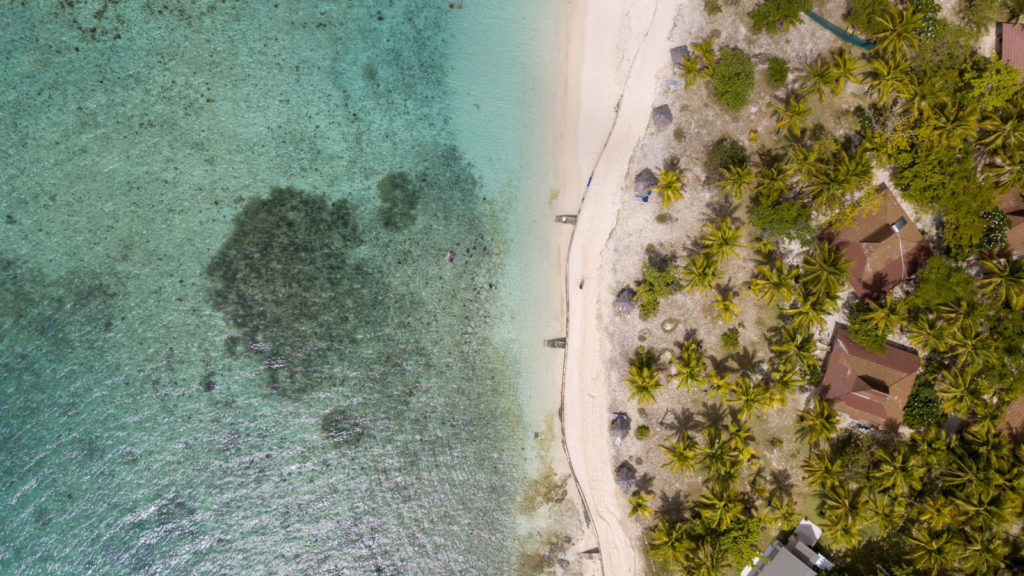 Summing up
There's a lot to unpack, and we've only covered five international destinations! COVID testing is a necessary part of overseas travel for the foreseeable future – but hopefully, it's not a permanent addition. Already, PCR testing is starting to go down in price, and many countries are allowing cheaper rapid tests as well.
Still, a family getaway is likely to be an expensive affair for the foreseeable future. You'll easily drop $300 a person or more, depending on your destination.
The requirements are always changing, so be sure to check the official government websites before you travel. We've linked out to them where possible.
Wishing you safe and happy travels!
Unwrapping COVID testing rules for travel
was last modified:
August 25th, 2023
by