American Express is a global card issuer with Membership Rewards programs in multiple countries. This sort of connection can be helpful when you move overseas. Not only can Amex see your account history globally, but they can also set you up with a new local card account in your adopted country.
But did you know that when you open up a new Amex account internationally, you can also transfer your Membership Rewards points abroad? In many countries, the rewards program is arguably better than the Australian version – both in partners and the conversion rate from points to rewards.
So if you're no longer planning to call Australia home – or you're moving here from overseas – here's how you can transfer your American Express Membership Rewards points internationally.
Who can do an Amex Global Card Transfer?
Once you're set up with a job and all the paperwork from abroad, you'll be able to apply for a new Amex card in that country. In fact, the application process starts by selecting the new card you want to apply for on the country-specific webpage, such as here for the USA.
From Australia, you can do a Global Card Transfer to 20 other countries:
Argentina, Austria, Canada, Finland, France, Germany, Hong Kong, India, Italy, Japan, Mexico, Netherlands, New Zealand, Singapore, Spain, Sweden, Taiwan, Thailand, United Kingdom and the United States of America.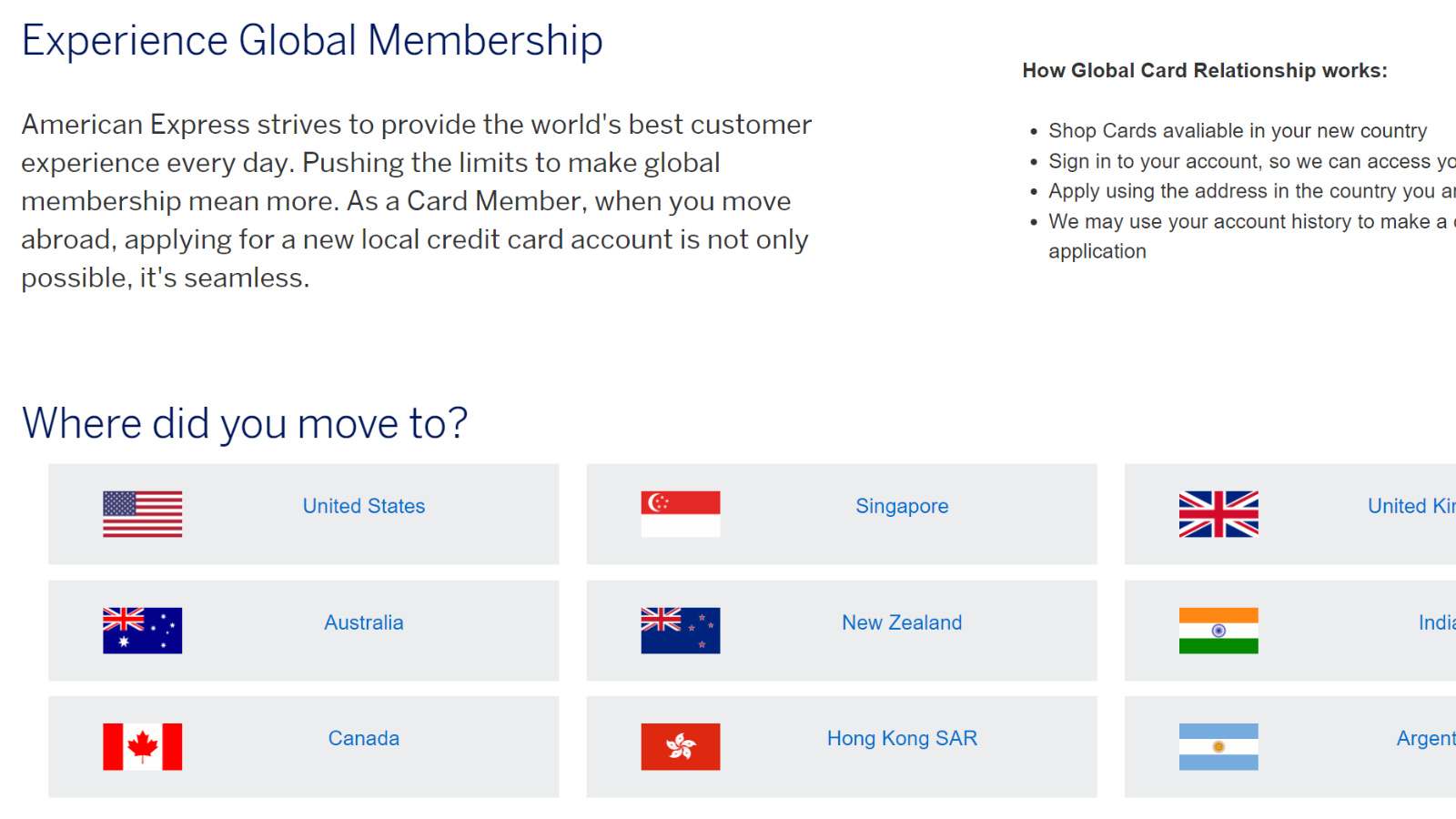 You should browse the links to see the requirements for each country. But one common theme is that you must have held your current Amex-issued personal card for at least three months, with your account in good standing. You'll also need to include that card number in your overseas application so they can see your full account history.
Ad – Scroll down to continue reading.Minimum spend, terms & conditions apply.
What about transferring my Membership Rewards points?
Once you've set up your overseas Amex account, you have the option of transferring your Membership Rewards points over. Note that this doesn't include Qantas or Velocity Points from direct-earn cards in Australia, as those points go straight to your frequent flyer program.
American Express will apply a 'conversion' rate to your points that loosely ties in with the currency rates between the two countries. For example, if you're moving 200,000 Membership Rewards points from Australia to the UK, you might expect to get around 105,000 points in the UK program.
You'll need to contact Amex to set up a global points transfer and to find out what the exchange rate will be. Anecdotally, you can do this transfer once a year.
A case study from Keith: moving from the UK
Keith Mason, the founder of Point Hacks, is a UK ex-pat. When he moved from the UK to Australia, he brought along his stash of Membership Rewards points. While he could have transferred to a partner, he decided that bringing the points to Australia was the best move at the time.
He got roughly 50% more Membership Rewards points in his Australian account, thanks to the exchange rate with the UK. This would have been a great deal at the time. But now, Australian Membership Rewards points convert at a 2:1 rate with most partners, so it's not as worth it.
Also note that if you are transferring to a country with an exchange rate per unit of foreign currency less than one, such as the US, then your new balance will be lower.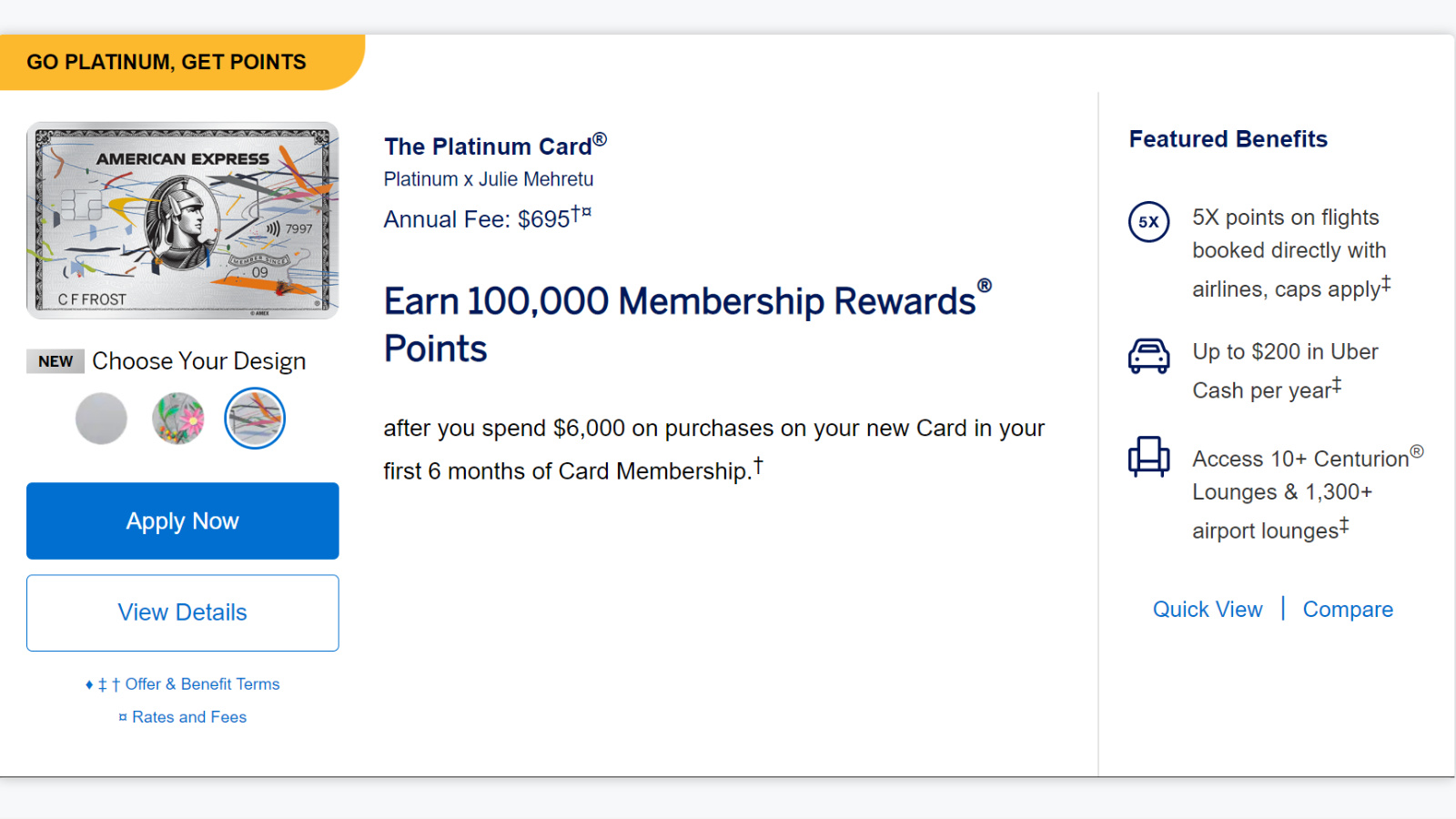 Keith says the process of doing the transfer was simple enough. He initiated the process in his UK account. The points were transferred in two weeks after a follow-up phone call.
Summing up
American Express caters for a global audience. If you ever find yourself packing your bags and moving abroad, see if Amex can do a Global Card Transfer for you. Not only could you enjoy some different points-earning opportunities (particularly in the US), but you can also bring your stash of Membership Rewards points along.
And if you happen to maintain two Amex accounts in different countries, you could do a yearly sweep of points from one account to another. Why not enjoy the best of both worlds?
Featured image backgrounds courtesy of Ben Mac/Pexels and Olga Lioncat/Pexels.
Moving overseas? You can take your Amex Membership Rewards points with you
was last modified:
February 23rd, 2022
by