The Amex referral program is a simple way to gain some extra bonus points for your American Express Membership Rewards account. By using a personalised referral link, you can refer friends and family and earn tens of thousands of points in the process.
Anyone with a qualifying American Express card can make use of the referral program to earn more rewards. Best of all, the referee can choose from a range of cards in your current points program 'family'. In this guide, we run through how the referral program works.
This guide is brought to you with support from American Express.
How do I earn a referral bonus?
It's easy to earn referral bonuses from eligible American Express cards that you hold. All you need to do is send the applicant your unique referral link. If they are approved, you will earn bonus points!
While you will receive your referral bonus points after the applicant has been approved, the applicant still needs to meet the minimum spend criteria to earn their own sign-up bonus. Be sure to read the full T&Cs when creating your Amex referral link.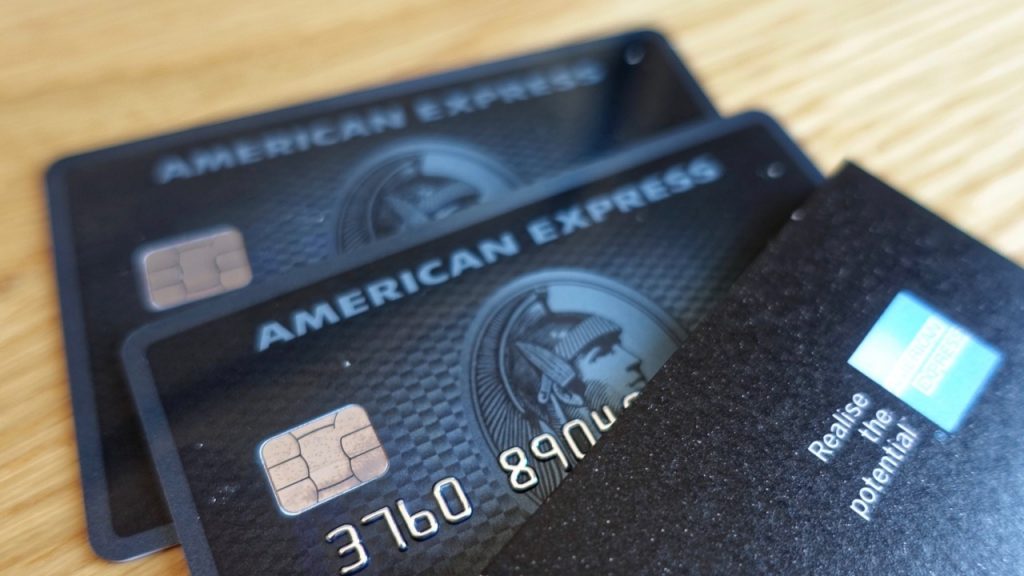 Ad – Scroll down to continue reading.Minimum spend, terms & conditions apply.
How do I generate my own referral link?
American Express has a simple process to make it easier to share links amongst your family or friends.
Head over to the Amex referral program to generate your own link
Once you're in the referral portal, log in and you'll then see the offers outlined that you can refer others to
After that, scroll to the bottom section to find your referral link to share or copy to others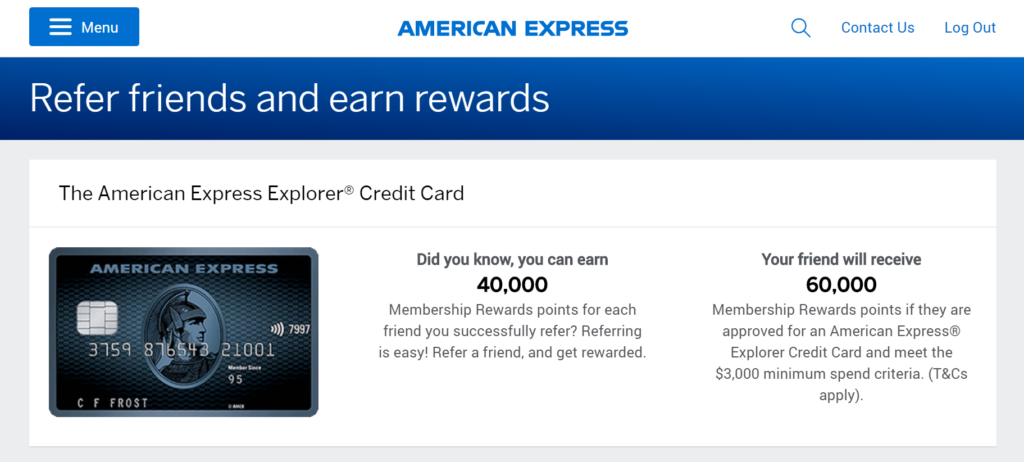 What Amex cards can I refer?
American Express allows you to refer a different card from the one you hold with this program. Referrers are able to refer new Card Members to a card within the same 'card family' if they hold a cobranded Amex card, or any card if they hold a Personal Card issued by Amex.
For example, a Qantas Discovery Card Member can refer someone to apply for a Qantas Ultimate or Qantas Premium card, as those American Express cards are all part of the Qantas Frequent Flyer direct-earn family.
However, American Express Membership Rewards Card Members are able to refer any of the Amex Cards on offer (including other co-brand cards).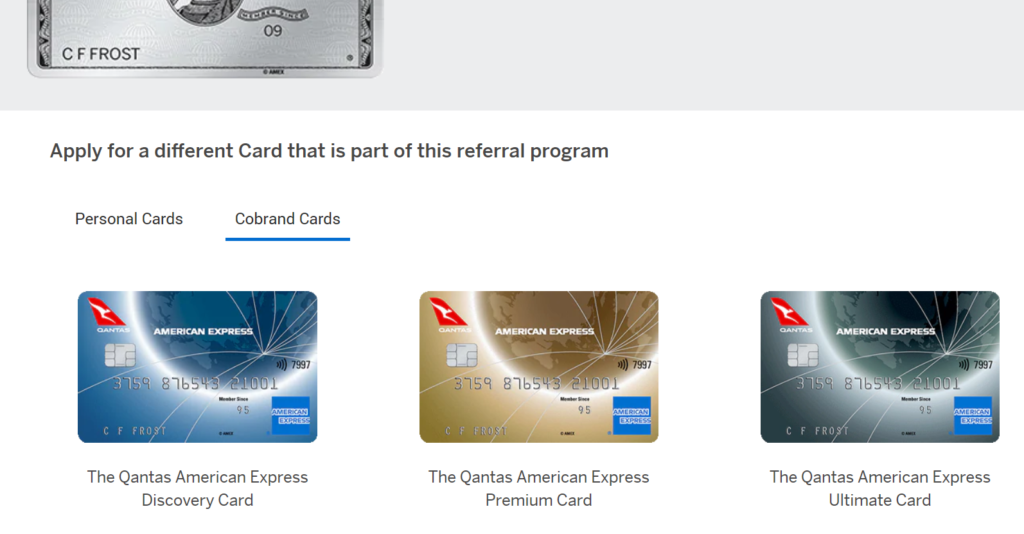 As a 'referrer', you will receive the bonus points according to the card you generated the referral link from. The new applicant will receive bonus points based on the card they apply and are approved for, once they have met any minimum spend requirements.
Remember, any potential new referees should not have been the main Card Member of an Amex-issued card in Australia in the last 18 months, or they might not be eligible for bonus sign-up points. Certain exemptions might apply, so read our guide for more information on sign-up bonus eligibility.
Summing up
This referral program is unique to American Express and can be quite an easy way to rack up more points. If you're a current Card Member, this is one of the less obvious ways you can easily bump up your points balance.
In short, if you recommend a good card to someone who you know is interested in earning points, you could get a decent kickback. Read our best uses of points guides to make the most of your new bounty.
Frequently asked questions
Is it hard to qualify for American Express?
In Australia, American Express has a range of card products that are suited to people from a wide range of incomes and backgrounds. See individual card pages for more information.
Does American Express have a yearly fee?
Most American Express cards have annual fees, though a few select cards don't. Cards with higher annual fees may offer bigger rewards and/or credits to partially offset the charge.
Does American Express have a referral program?
Yes, eligible American Express Card Members in Australia may be able to refer other new users in exchange for rewards.
Disclosure
American Express is a Point Hacks site sponsor. This guide is brought to you with support from American Express.
Potential applicants will, of course, need to meet the approval criteria for the cards they apply for, be approved, and apply through your link for you both to pick up the bonus points.
If you're an existing Card Member, we know you'll want to share these, but please don't add them as comments or posts to the Point Hacks community—we'd be inundated if everyone did this. Any added on the site will get removed.
Guide to the American Express Referral Program
was last modified:
September 17th, 2021
by