Admit it. We've all dreamed of sipping a glass of vintage Champagne and savouring some caviar while relaxing in a First Class seat. Or should I say Suite? Perhaps your dreams revolve around a lie-flat Business Class seat if you wanted to venture further afield. Whatever your preference, there is usually one key stumbling block. The five-figure cost!
But what if I told you there is a credit card on offer right now that can take care of this problem? Europe, Japan, Singapore – you could be flying there in Business or even First Class. All off the back of a single credit card application.
Introducing the American Express Explorer Card.
What's the offer?
The Amex Explorer Card offer in this guide (as of November 2021) provides an impressive 240,000 Membership Rewards Points. We estimate the value of these points alone to be $2,400.00.
The beauty of Amex Membership Rewards Points is that they can be converted to a number of frequent flyer programs to suit your travel needs. These include Singapore Airlines KrisFlyer, Cathay Pacific Asia Miles, Etihad Guest and Velocity Frequent Flyer – to name just a few.
In fact, there are nine airlines you can transfer your points to, so the options are plentiful.
Will 240,000 Membership Rewards Points get me into First or Business Class? You bet!
With almost a quarter of a million bonus points at your fingertips, there are plenty of ways to spend your haul. Especially among nine airlines!
Of course, we can't go through every option in just one guide. So we have curated our top three options for you.
Option one: fly return Business Class Sydney to Tokyo and get a free domestic flight
Here's a little trick. Your bonus points could get you to Tokyo and back in Business Class, with enough points left over for another flight as well. Thanks to American Express' partners Etihad Guest and Velocity Frequent Flyer, you'll be jetting to Japan in no time!
Getting you to Tokyo is Etihad partner All Nippon Airways, better known as ANA. In Business Class, get comfortable with a fully-flat bed on every Australian ANA flight.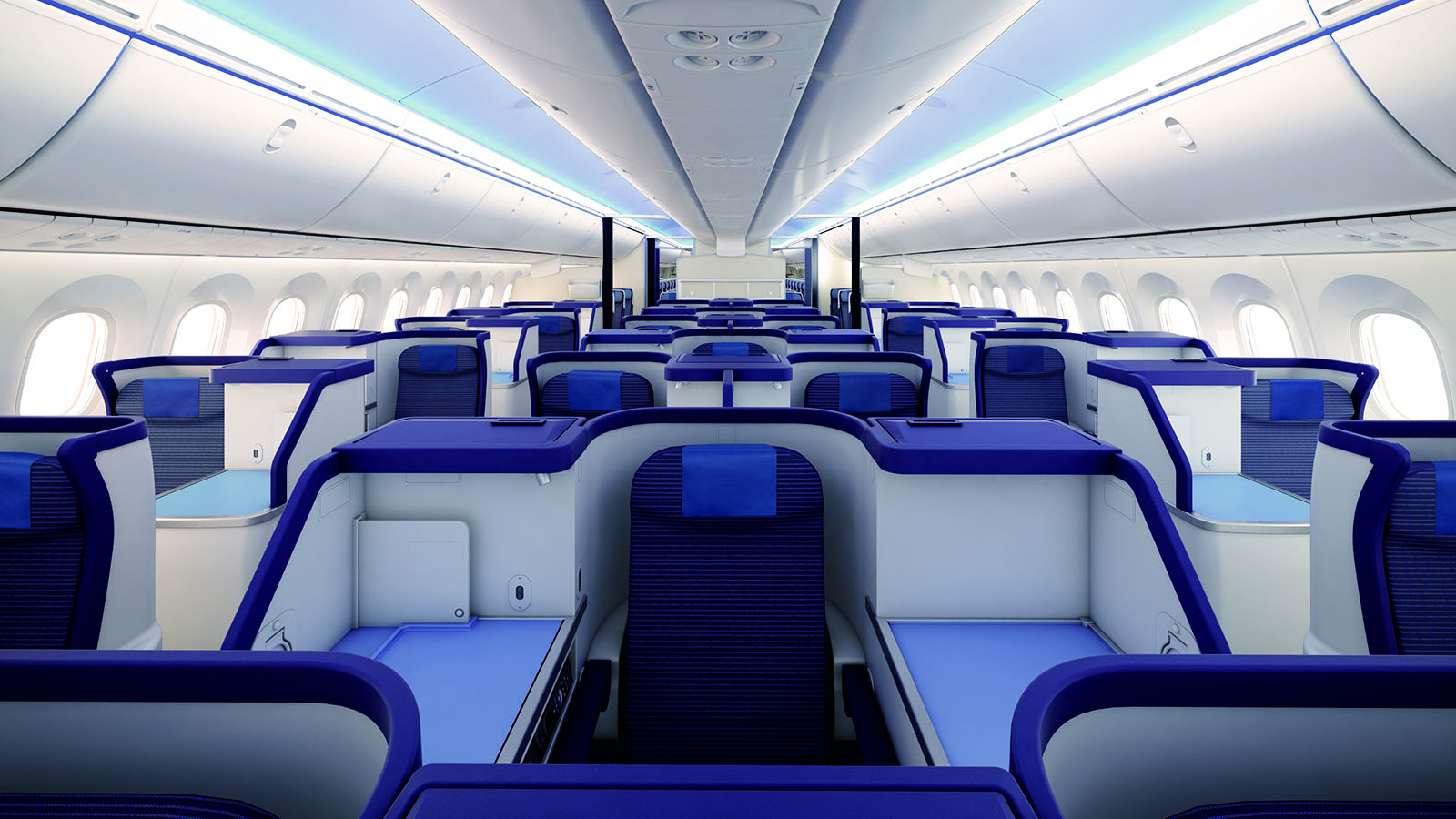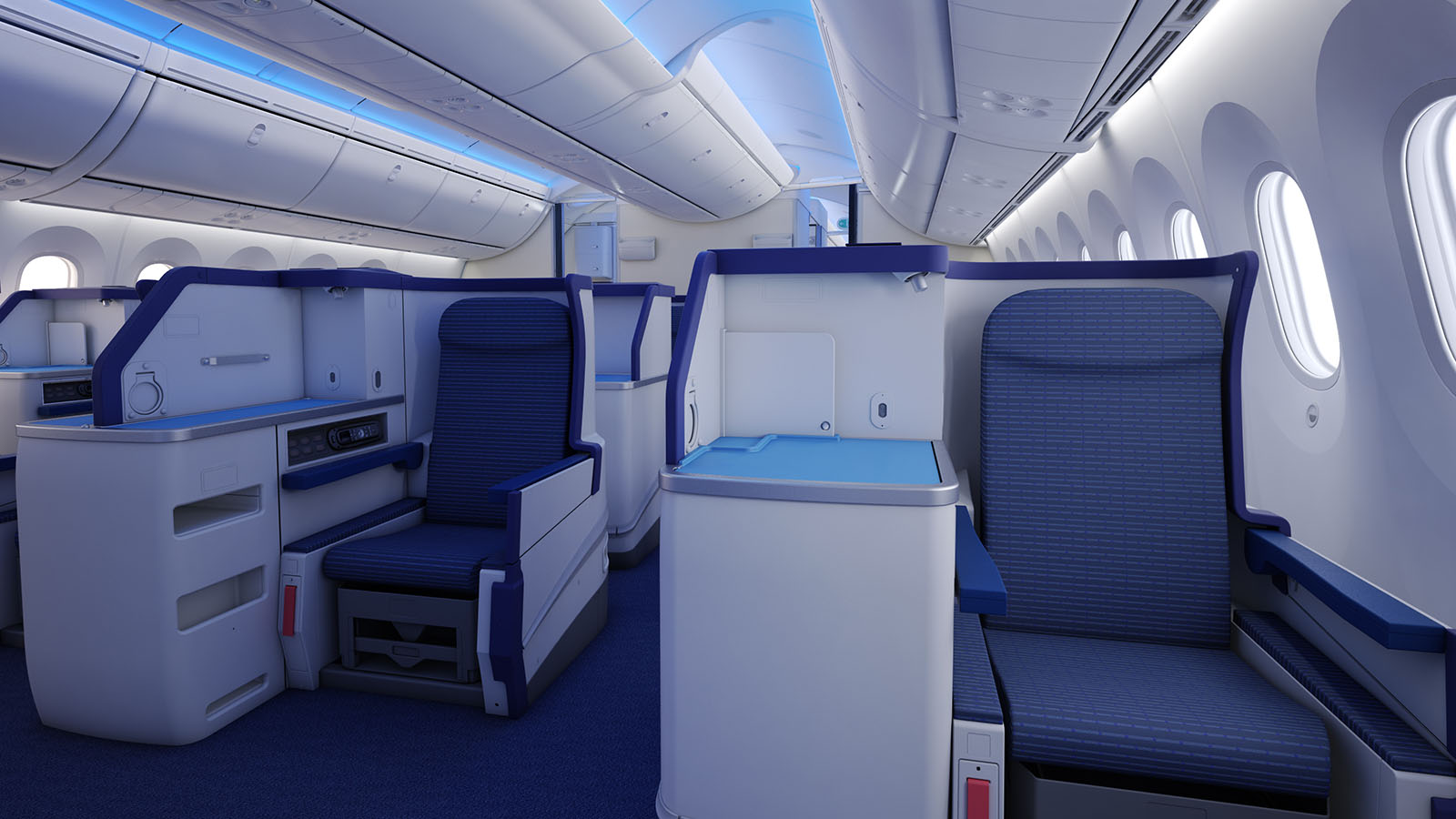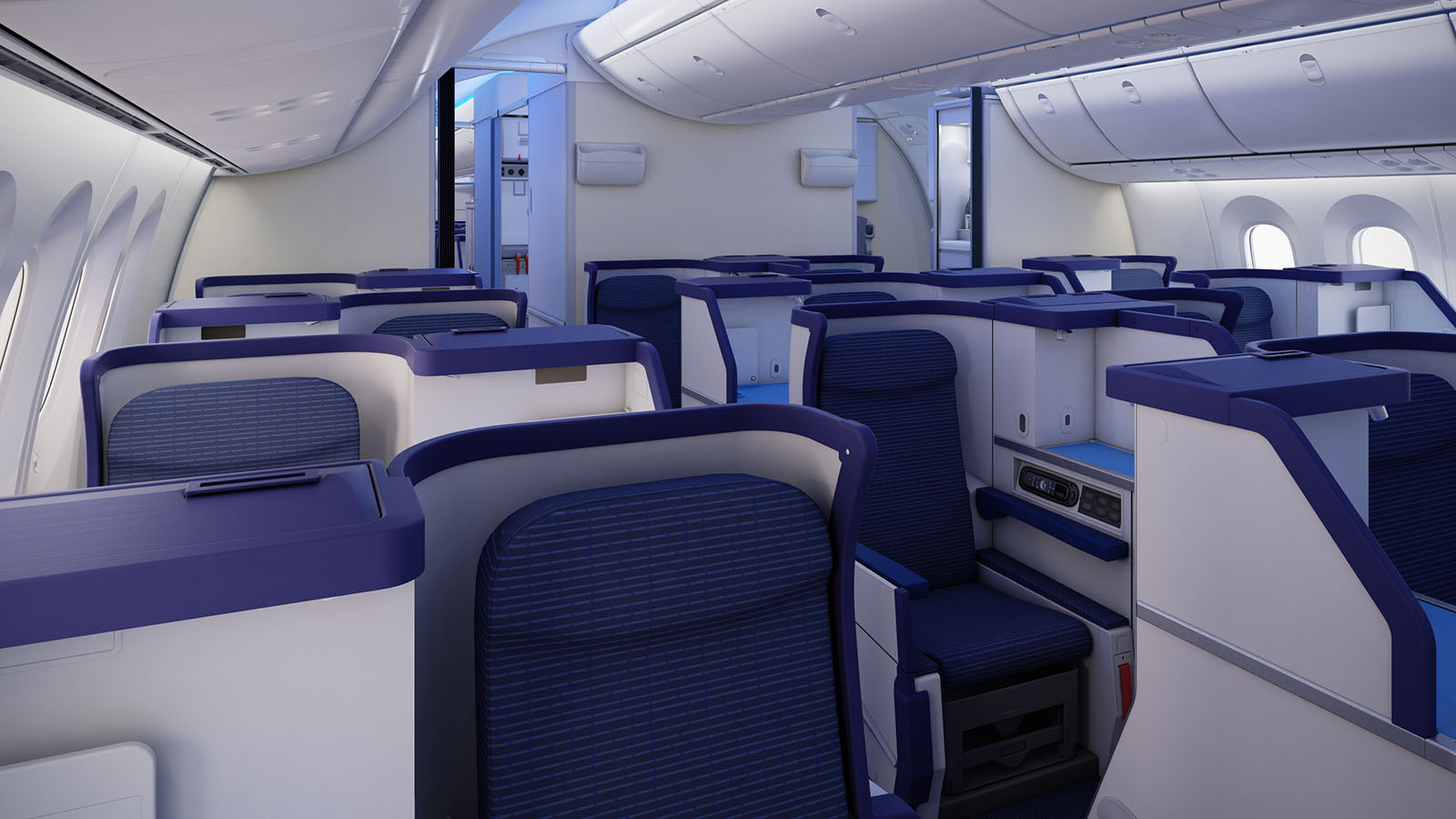 But that's not all. With the points remaining after your Japanese getaway, you can also jet off on a domestic flight with Virgin Australia.
Once you've earned your bonus points (explained in more detail below), here's how to secure your seats.
Convert 216,000 Membership Rewards points into 108,000 Etihad Guest Miles. That's exactly what's required for a return trip to Tokyo from either Sydney or Perth in Business. (If you're not already an Etihad Guest member, it's free to join online and takes mere minutes).
To book ANA Business Class, give Etihad Guest a call on 1300 532 215. They'll be able to help you find flights and secure your booking. When using your Etihad Guest miles, you'll just need to pay the relevant taxes, fees and charges on the ticket.
With 24,000 Membership Rewards points left in the kitty, convert them into 12,000 Virgin Australia Velocity Points. That's more than enough for a one-way economy ticket on short and mid-length routes across Australia. You could take a quick hop like Sydney-Melbourne, or a longer voyage such as Brisbane-Adelaide.
Book your Virgin Australia flight through the airline's website, by selecting 'Use Velocity Points' on the booking page.
Option two: jet from Sydney to Singapore and Seoul in First Class
There's no denying that Business Class is a great way to fly. But when you have so many bonus points to spend, why not swan around in First Class instead?
Enter Singapore Airlines. For just 85,000 KrisFlyer miles one-way, you could travel from Sydney or Melbourne to Singapore in glamorous style. That's only 170,000 Membership Rewards points of the 240,000 you'd have to spend, so why stop there?
Tag on a second First Class flight from Singapore to anywhere in Asia. This could include harder-to-reach cities like Seoul. You'll part with no more than 116,000 KrisFlyer miles in total. That's two flights with bottomless Krug and Dom Perignon. Two visits to a Singapore Airlines First Class lounge. Think about that for a moment.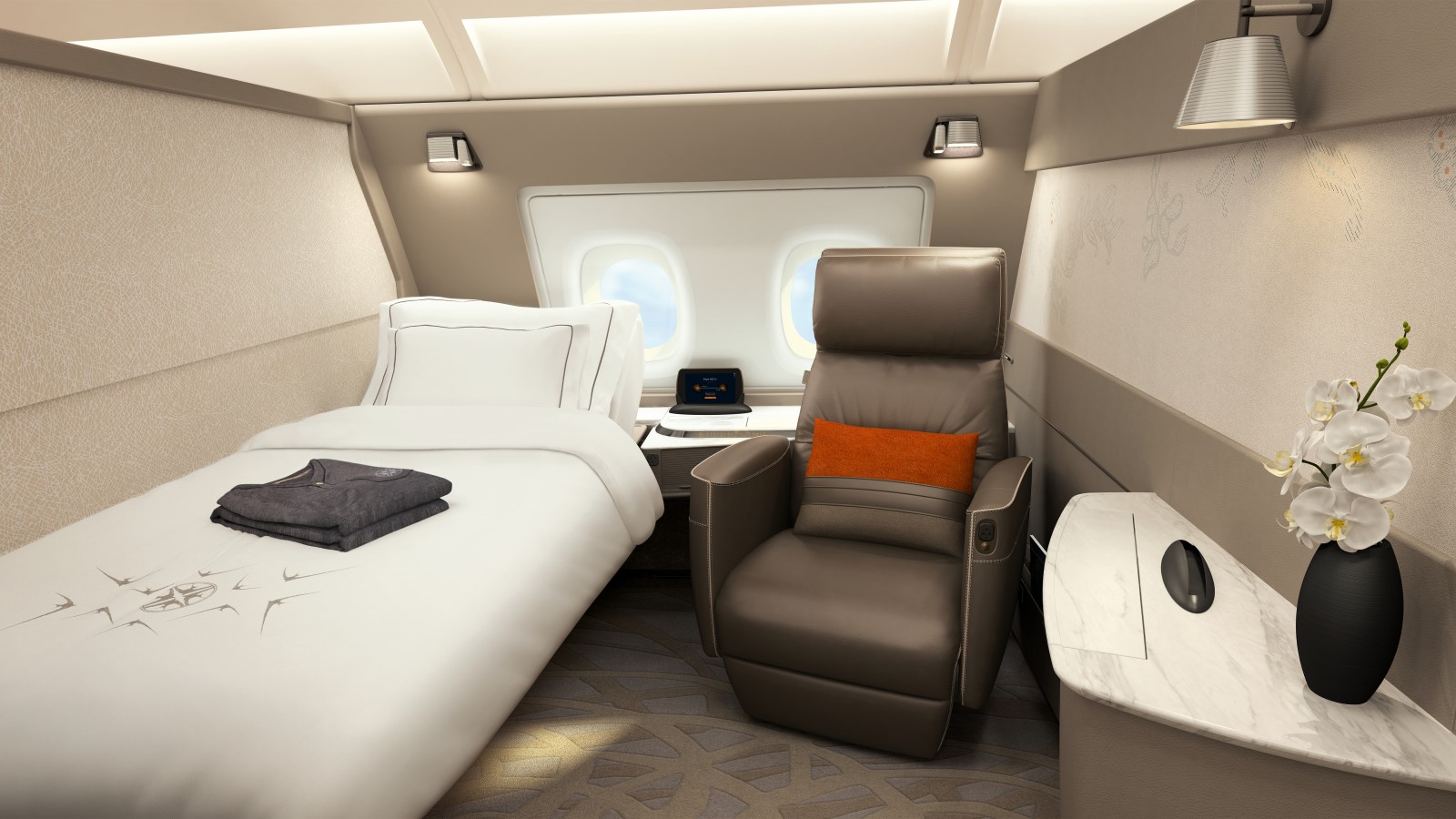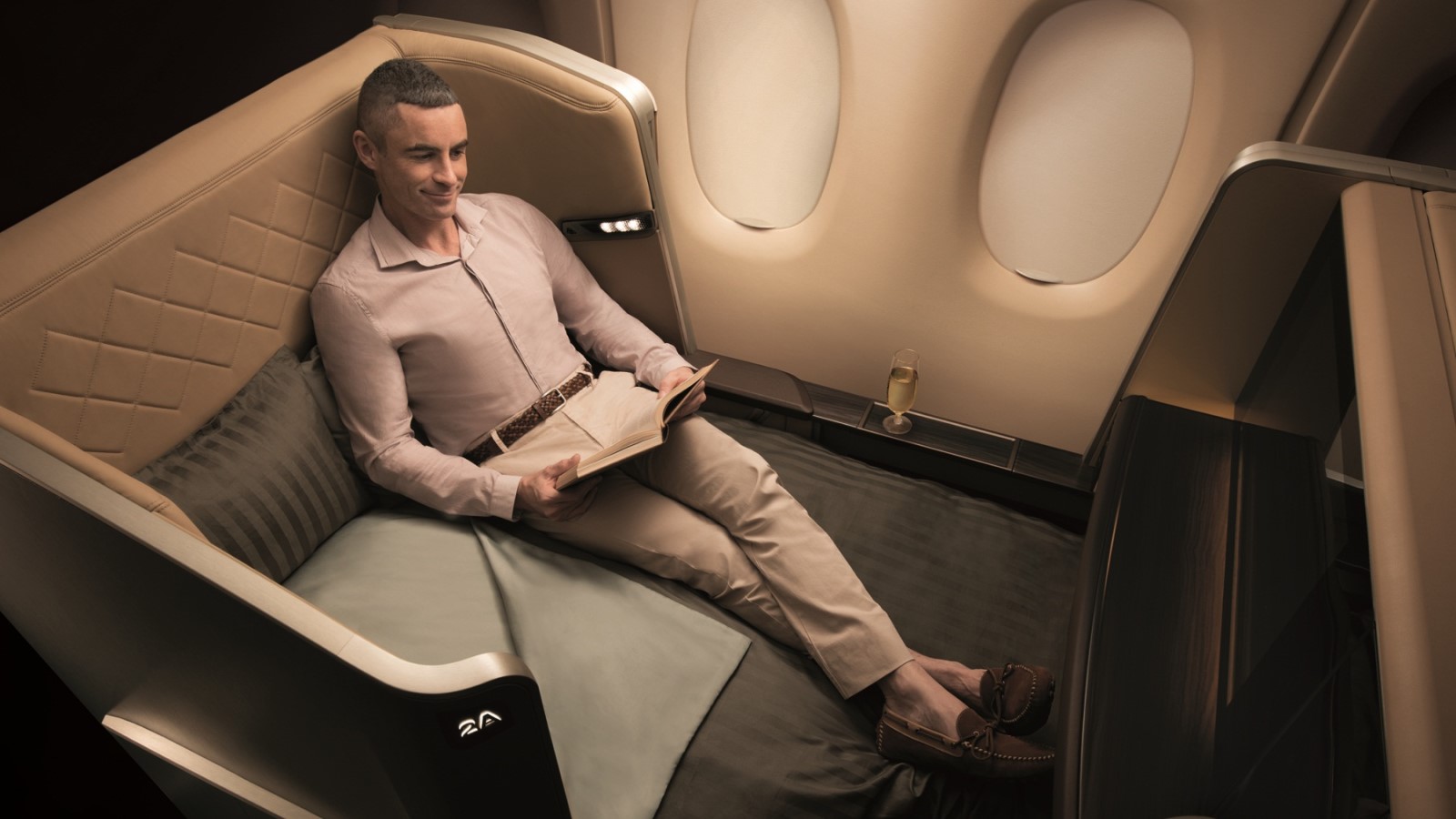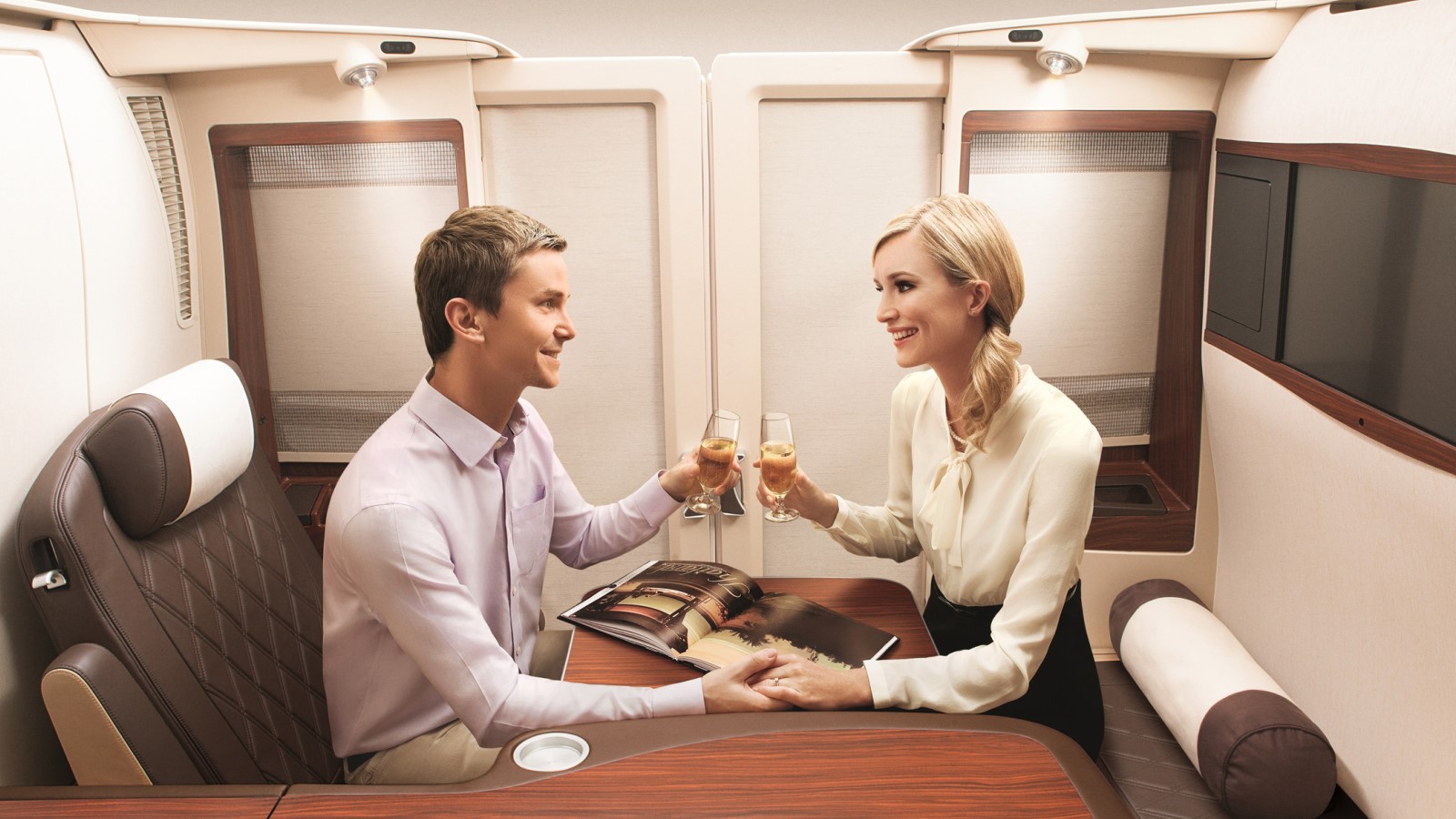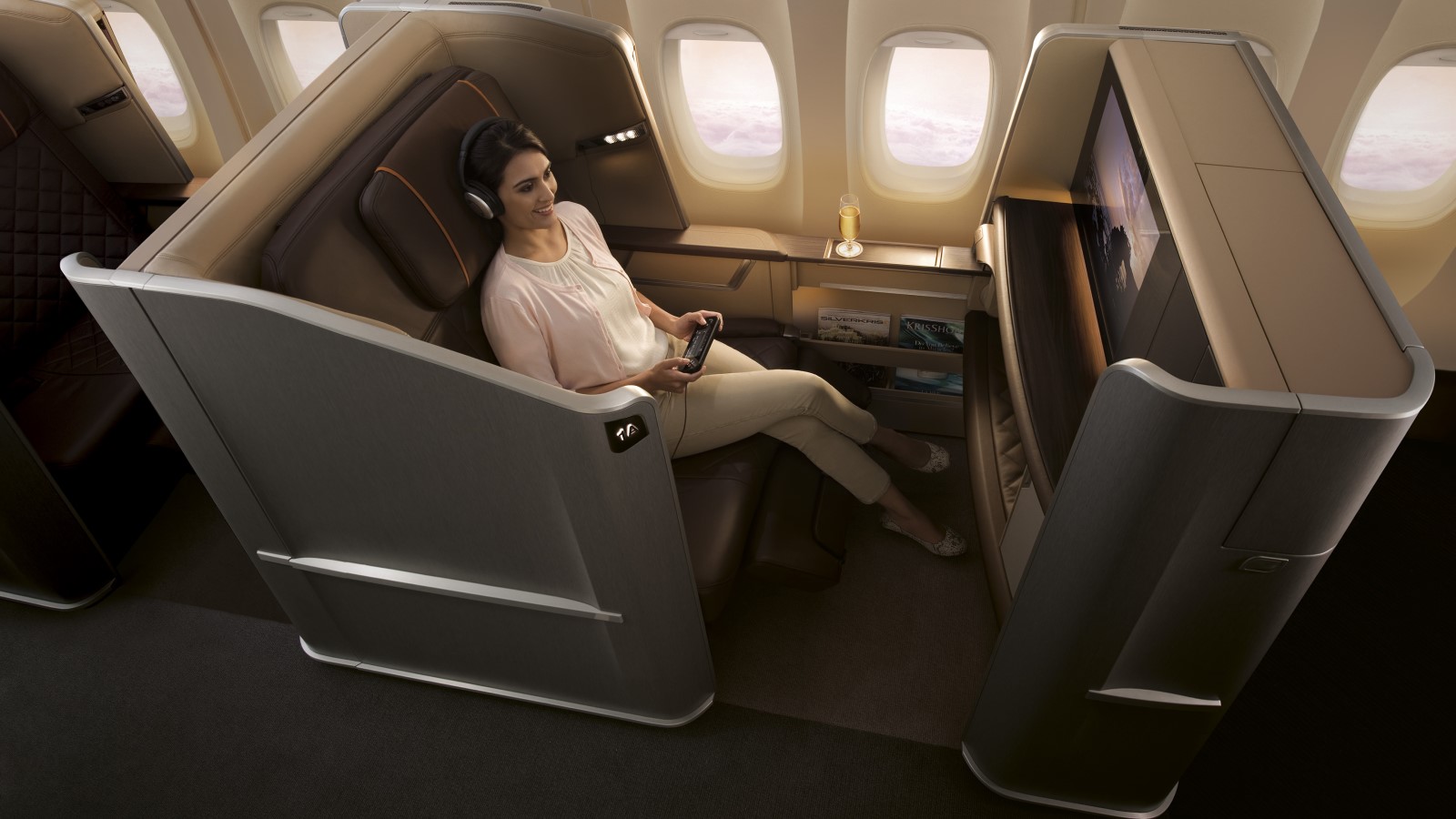 This is how you do it.
Convert 232,000 Membership Rewards points into 116,000 Singapore Airlines KrisFlyer miles. That's your flight to Singapore and beyond to Seoul. (If you're not already a KrisFlyer member, it's free to join online and doesn't take long).
To book your flight, use the Singapore Airlines website. Just select 'redeem flights' on the booking screen to use your miles.
Option three: double up on Business Class, at home and to Europe
As we've already mentioned, one of the best things about Amex Membership Rewards is its flexibility. And you can take advantage of this flexibility by converting your Membership Rewards points to Cathay Pacific Asia Miles.
With Cathay Pacific a member of the oneworld Alliance, Asia Miles can be used for travel right around the globe. This includes a luxurious Business Class experience from Australia to Europe, so get comfortable!
For just 90,000 Asia Miles (gained from 180,000 Membership Rewards points), you could fly from Australia to anywhere in Europe. Certainly, you could get there with carriers like Qantas and British Airways. But for the same price, Qatar Airways' Business Class Qsuites go big on privacy. Slide your door closed, and watch the world go by far below.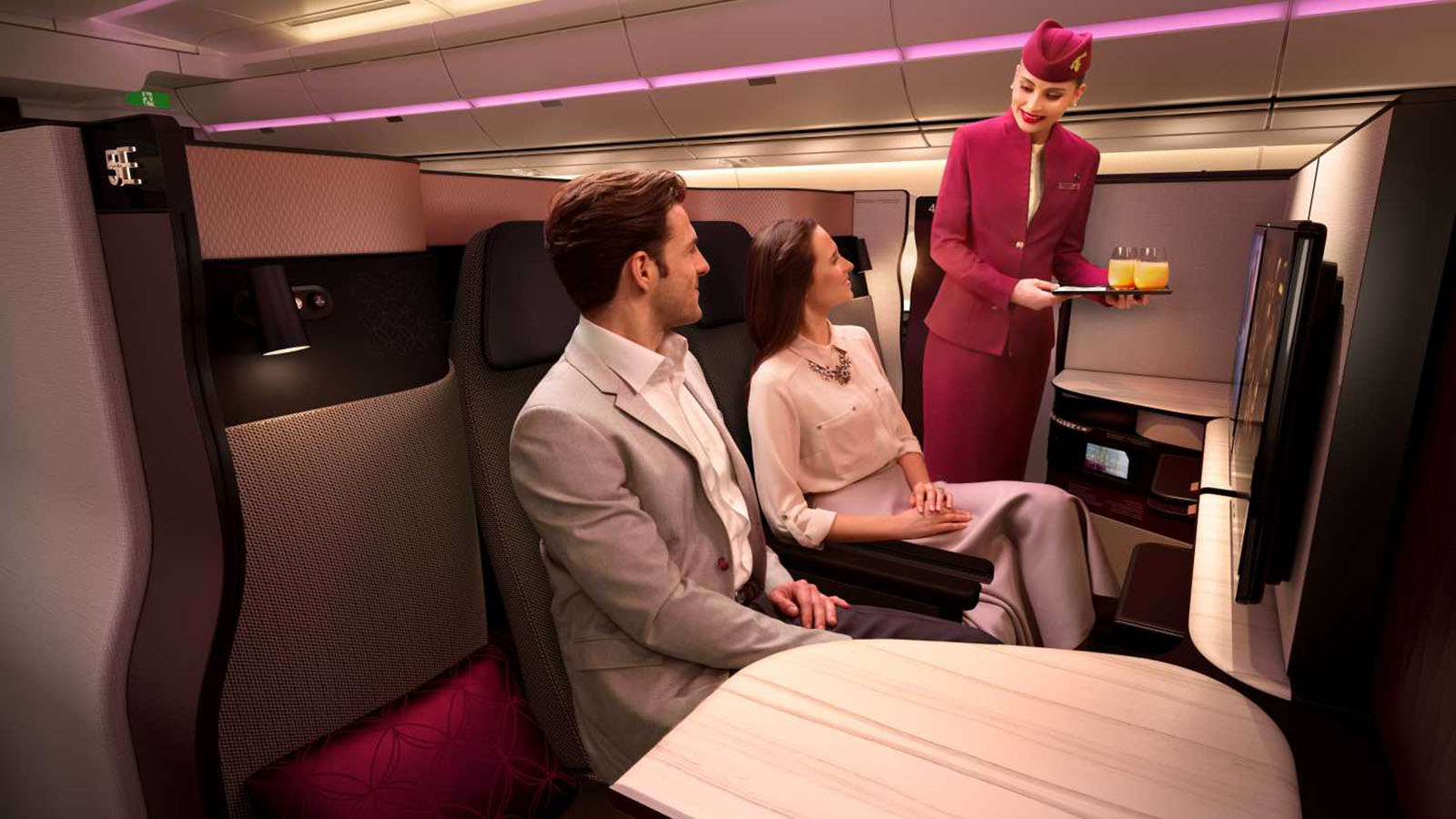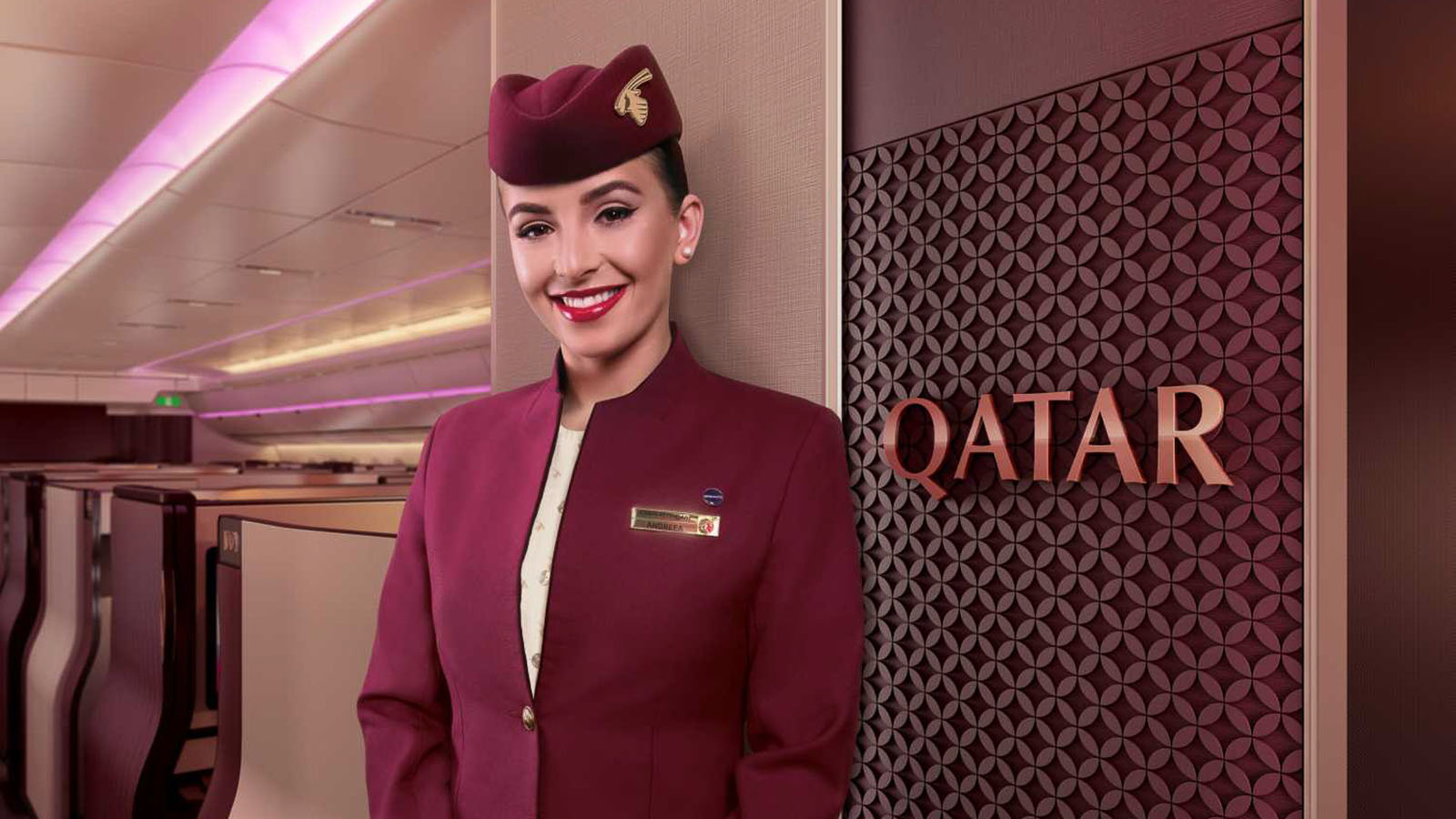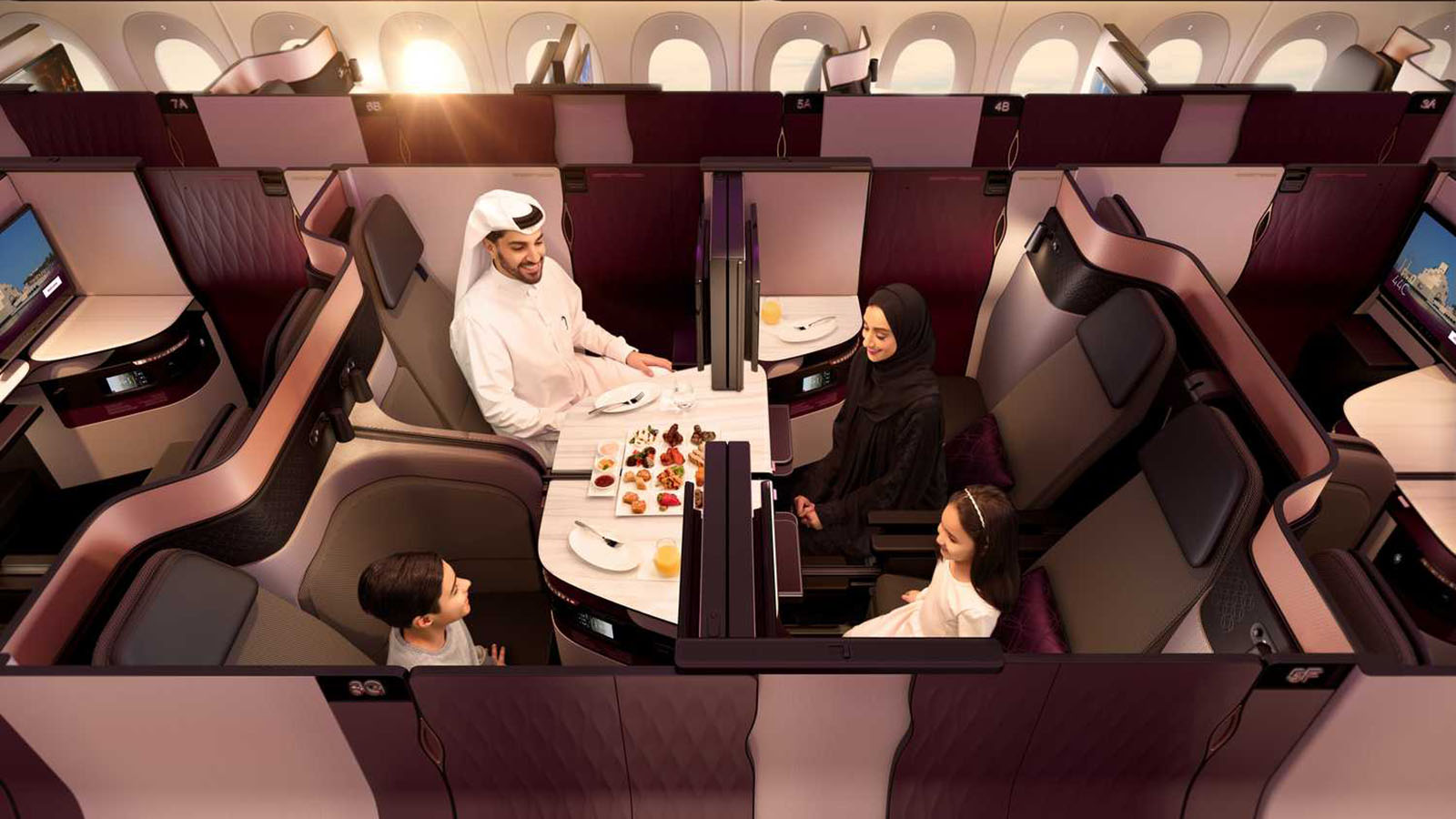 With 60,000 Membership Rewards points still at your disposal, consider also transferring a precise 55,200 of those points to Etihad Guest. This fetches you 27,600 Etihad Guest Miles.
That's enough for a return Virgin Australia Business Class flight on most short and mid-length routes across Australia. Your many options include Sydney-Cairns, Brisbane-Hobart, Adelaide-Brisbane and Melbourne-Gold Coast, among others.
This could be the perfect combination for a traveller who already has some frequent flyer points in their account. Those existing points could then cover a flight home from Europe – or vice versa.
Here's how this is achieved:
Transfer 180,000 Membership Rewards points into 90,000 Cathay Pacific Asia Miles, for your journey to Europe. (Don't already have an Asia Miles membership? Join online for free).
Book your preferred flight through the Asia Miles website.
Next, convert 55,200 Membership Rewards points into 27,600 Etihad Guest Miles.
Book your Virgin Australia Business Class adventure by calling Etihad Guest on 1300 532 215. It's a simple process, and the operator will collect your payment to cover fees and taxes – typically $20-40 per one-way flight.
There are other benefits of the Explorer Card too!
Other great travel-related perks of the Explorer Card include:
You can read more about other benefits of the card in our American Express Explorer Card guide.
Anything I need to be aware of before I apply?
There are three main things to keep in mind.
Firstly, the card comes with a $395 annual fee, but the value you receive in bonus points alone is more than enough to cover that. Plus, you also receive a $400 Annual Travel Credit, which more than offsets the fee. This is a travel voucher you can spend on flights, hotels and more, and comes in addition to your bonus points.
Secondly, you need to meet a minimum spend criteria. You must spend $3,000 on eligible purchases within the first 90 days in order to qualify for the bonus points.
And finally, you will be ineligible for the bonus points if you currently hold or have held an American Express-issued Card in the previous 18 months.
Ready to apply? What to do next
If you're ready to take your travel to new heights, just follow these simple steps:
Apply for the latest offer through our guide here.
Be approved for the Explorer Card and wait for it to arrive.
Make sure to meet the minimum spend and eligibility criteria for this offer.
Watch your Amex Membership Rewards points balance increase by 240,000 points.
Think about how you're going to spend your many bonus points.
Summing up
The current Amex Explorer Card offer is one of the best we've seen in the market for a while. Earning 240,000 Membership Rewards points just for signing up is a great deal, and the points can take you a long way.
So if you're eligible, why wait?
Disclaimer: Point Hacks Australia Pty Ltd. provides general information only. You should assess whether the information is appropriate for you having regard to your objectives, financial situation and needs and consider obtaining independent professional advice before making an investment decision. If information relates to a specific financial product you should obtain a copy of the PDS for that product and consider that statement before making a decision on whether to acquire the product.

Membership Rewards redemptions are accurate as of 25 November 2021 and are subject to change. For more information, please visit the American Express website.
Is a First Class flight on your bucket list? Then check out this credit card
was last modified:
June 7th, 2022
by