Did somebody say using frequent flyer points to book domestic Economy…? Oh, the horror. GASP!
Okay, I'll give you a moment to catch your breath. I'm sure you're already thinking, 'isn't this Point Hacks? Aren't you supposed to be telling me how to use my points to book flatbeds and drink Champagne?' Well, sure, we do plenty of that – and lots of other number crunching too, like finding the best-value Economy Class redemptions.
But this, my friends, isn't about booking beds and suites – and it's not about squeezing out the highest value per point. This is, more simply, about philosophy and practicality. Here's what I mean, and why I often spend my points to fly domestic Economy – even if reward seats are available in Business.
Reward seats are plentiful in domestic Economy
Of all the complaints I hear about frequent flyer points, 'no reward seat availability' is the biggest issue raised by far. After all, those salubrious seats on long-haul flights are in very high demand – and quite rightly so.
But when it comes to domestic Economy, availability is rarely an issue. In fact, finding and booking reward seats on domestic flights is literally as easy as it gets. There are so many flights to choose from, and so many with reward seats.
I can plan a brand new trip, find flights to suit using points, grab my seats and move on with my day – all within the space of about five minutes.
Don't forget too, most seats on domestic aircraft are in Economy. Unlike Business Class, Economy isn't a scarce resource. On Qantas' domestic Boeing 737s, Economy is more than 93% of the plane. On Virgin Australia, Economy is over 95% of the aircraft.
Simply put, there's a lot of supply, and that translates into a lot of availability. It's just easy.
You don't need many points to fly domestic Economy
Another reality is that flights in domestic Economy don't cost many points. Just 8,000 Qantas Points can whisk me to Sydney – or from 6,200 Velocity Points on Virgin Australia, one-way. By comparison, one return Business Class ticket from Brisbane to London costs over 289,000 Qantas Points.
That means I can take 18 return trips to Sydney before I've 'missed out' on just one long-haul journey. Or for that matter, I could take 12 return trips to Melbourne instead – just by booking domestic Economy. As a trade-off for not taking that long-haul flight, I can have adventures closer to home: and every 3-4 weeks at that, for an entire year.
As it happens, my Point Hacks colleague and dear friend Victoria lives in Melbourne, so it's a simple question. Would I rather fly to London once a year for leisure, or spend the year venturing down to Melbourne whenever our calendars align? It's an easy decision.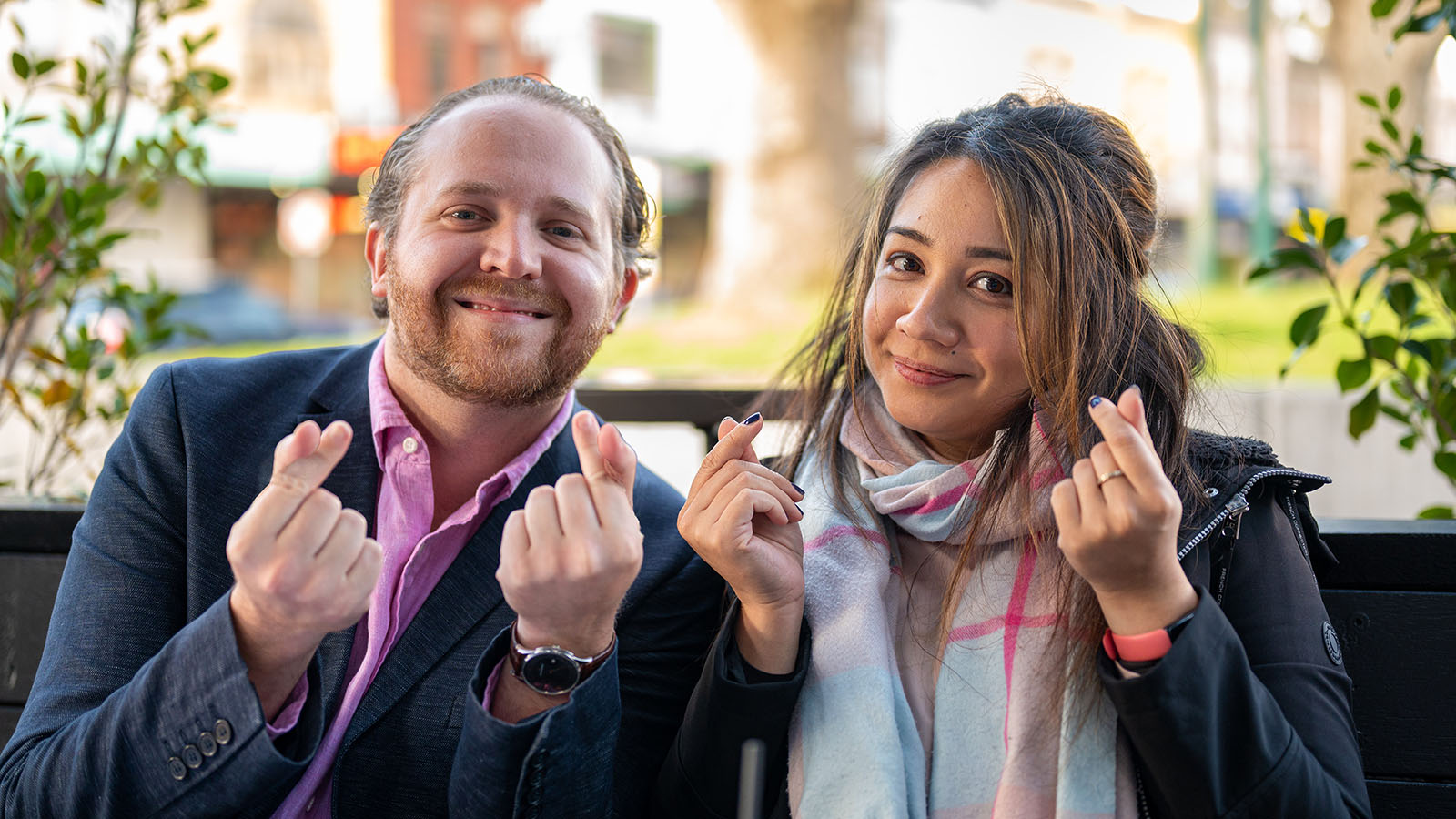 You're still probably thinking, 'but London is London!', and believe me, I get that. But realise too, I do a lot of overseas travel anyway as part of my job. It's not as though my passport is gathering dust. And for that matter, if I'm abroad with work and want to extend my time somewhere, I usually have that flexibility.
So when it comes to planning my own trips – the kind where I'm spending my personal points to get somewhere – I'll usually prioritise people over places. And you know, it's the same school of thought when weighing up domestic Economy versus domestic Business.
Most of the time, Economy costs around half as many points as Business. Booking Economy literally means being able to fly twice as often. Throughout the year, that's more time spent with people who matter – and it costs me fewer points than the alternative. It's another easy decision.
Ad – Scroll down to continue reading.Minimum spend, terms & conditions apply.
Using points for domestic Economy saves cold hard cash
We all know that travel is expensive – but it doesn't have to be. By using points to fly domestic Economy, I can travel to just about anywhere in Australia for less than $100 in real money, round-trip. In other words, taking a taxi to the airport generally costs more than the flight itself.
That's because when you spend points to book a reward seat, you're not being asked to pay the full fare of the ticket. You only pay the genuine taxes and fees, as well as a very modest amount in airline carrier charges (usually ~$10 per domestic sector). So no matter when I fly, the cash amount stays the same.
I can travel during the corporate peak times on weekdays, or on weekends, public holidays and school holidays, and it doesn't matter. This gives me a great deal of flexibility, and without breaking the bank.
Under recent changes to the Velocity Frequent Flyer program, the number of points needed for domestic Economy also now flexes up and down. By being able to travel at off-peak times, the cost of booking a flight using points is now often lower than before. And again, that means getting even more journeys out of the same balance of points.
Frequent flyer status elevates the domestic Economy experience
Beyond the flights booked using my own points, I do lots of other travel too – especially for work. This means I'm fortunate to have both Qantas Platinum and Velocity Platinum status. In short, even when I'm flying domestic Economy, I still get to enjoy most of the perks associated with Business Class anyway.
Priority check-in, security screening and boarding? Done. Lounge access? Sorted – and not just on departure, but on arrival too. Extra checked baggage with a priority tag? It's there if I need it. And come to think of it, Velocity Platinum provides Virgin Australia's Business Class cabin baggage allowance when flying Economy, too.
Certainly, you don't get the Business Class seat when booking domestic Economy, or the Business Class inflight meal. But with Qantas Platinum, I usually have a pretty good strike rate with securing row four for extra legroom. Or failing that, an exit row seat once online check-in opens. With Virgin Australia, Platinum gets free Economy X from the time of booking, so I know I'll be able to stretch out.
There are a couple of extra perks too, for those in the know.
As you might have gathered, I earn a lot of points. With Qantas, this makes me a Points Club Plus member. And a key benefit of Points Club is being able to earn Status Credits on Qantas Classic Reward flights. In other words, when you spend your points to fly Qantas, you earn Status Credits when you travel.
Every time I zip down to Melbourne and back on domestic Economy reward flights, that's another 22 Status Credits added to my annual and lifetime tallies. In fact, I recently earned Qantas Lifetime Silver by practising what I preach. And every subsequent adventure gets me closer to my next goal: Qantas Lifetime Gold.
Velocity doesn't have lifetime status, but it does have Fly Ahead. When booking domestic Economy using points, Velocity Gold and Platinum members get free same-day flight changes. With Velocity Platinum, you can even request a swap over the phone before heading to the airport. With this, I've had great success in recent months.
I can still book a flatbed when I want one
I'll be honest – I used to save up my points and only use them for flying Business or First Class. And if I do say so myself, that's still an excellent strategy. But you can get to the point – if you'll pardon the pun – where it's no longer an either/or consideration.
Using points for my domestic travels makes for a noticeable cash saving. But it barely makes a difference to my overall balance of frequent flyer points. Even if I'm flying domestically for leisure every few weeks, I'm not really sacrificing my ability to fly further afield. I have enough points to do both.
If I didn't have quite as many reward points to burn, saving them up for flatbed flights would still be my game plan. But these days, this strategy gives me the best of worlds. Frequent flyer points are truly my ticket to adventure – whether it's a short hop in domestic Economy or a long-haul flight not in Economy.
Summing up
At the end of the day, it's infinitely better to redeem frequent flyer points for something – anything(!) – than to let them expire. And for that matter, spending frequent flyer points on flights also trumps cashing them in for items like gift cards or toasters. Even when those flights are domestic Economy, it's not a bad way to go.
Still, it's a strategy that won't suit everybody. Flying Economy is a lot less appealing when you don't have shiny status to relax in the lounge beforehand. Or when burning points on a few Economy trips comes at the expense of a bigger holiday.
In terms of the travel experience too, domestic Economy doesn't have the same allure as long-haul First Class. And of course, most savvy frequent flyers are chasing the latter with their points. But again, my personal travels aren't motivated by products or places – I get to experience plenty of those when flying for work.
Instead, my leisure trips are about spending time with people, wherever that may take me. And if that means flying domestic Economy on points, that works for me.
Also read: When it makes sense to book domestic Economy using Qantas Points
---
Stay up to date with the latest news, reviews and guides by subscribing to Point Hacks' email newsletter.
Why I happily spend (some of) my points on domestic Economy
was last modified:
September 15th, 2023
by