Some view Qantas Lifetime Silver as the first stepping stone to Lifetime Gold. For others, Lifetime Silver is more momentous – an achievement truly worth celebrating.
Whatever your view, one thing's for sure. Earning frequent flyer status for the rest of your life isn't meant to be easy. And, spoiler alert, it's a long hard slog of flying to get you there – but for some, it's certainly doable.
Watch our short video or continue below to learn more:
How to get Qantas Lifetime Silver
As you'd expect, earning frequent flyer status for the rest of your life is much harder than earning perks for just 12 months. To reach Qantas Lifetime Silver, you'll have to notch up 7,000 Qantas Status Credits over the years.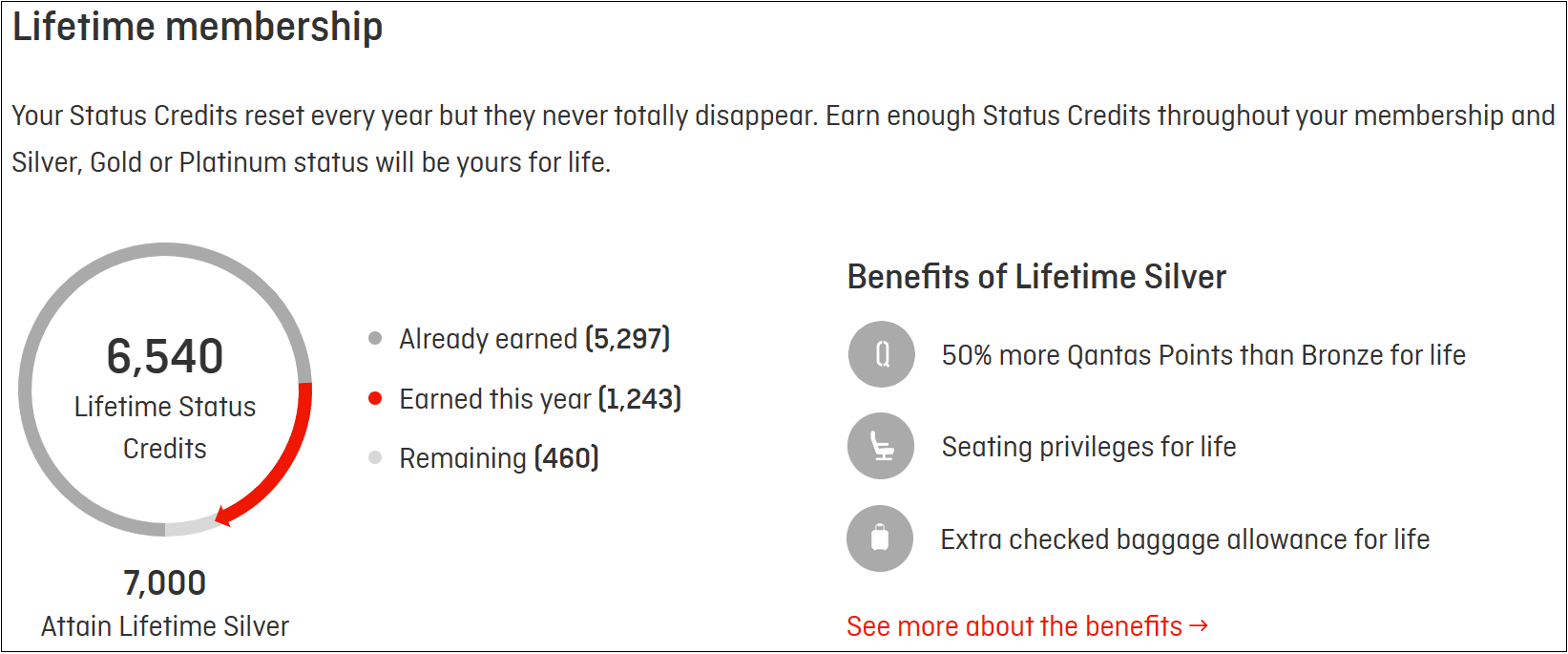 That's no easy feat. After all, 'regular' Qantas Silver is earned with 300 Status Credits and retained with 250 Status Credits. That means Lifetime Silver is akin to earning Qantas Silver once, and then retaining Qantas Silver each year for 27 years beyond.
Just think about that for a moment. Picture earning Silver for the first time by January 2024… and then flying enough to retain it each and every year until 2051. That's when you'd finally reach the heights of Lifetime Silver!
This might sound like a daunting task, but what you're really aiming for are those 7,000 Qantas Status Credits.
There's no set requirement to maintain Silver for a certain number of years. We've just crunched the numbers to help illustrate the task ahead. Realistically, it doesn't matter how quickly (or slowly) you earn the necessary Status Credits.
You might get there slowly, by taking 700 Economy Red eDeal flights between Sydney and Melbourne (ouch!). Or you might do it in style, from just 13 return Business Class trips between Sydney and London on Qantas.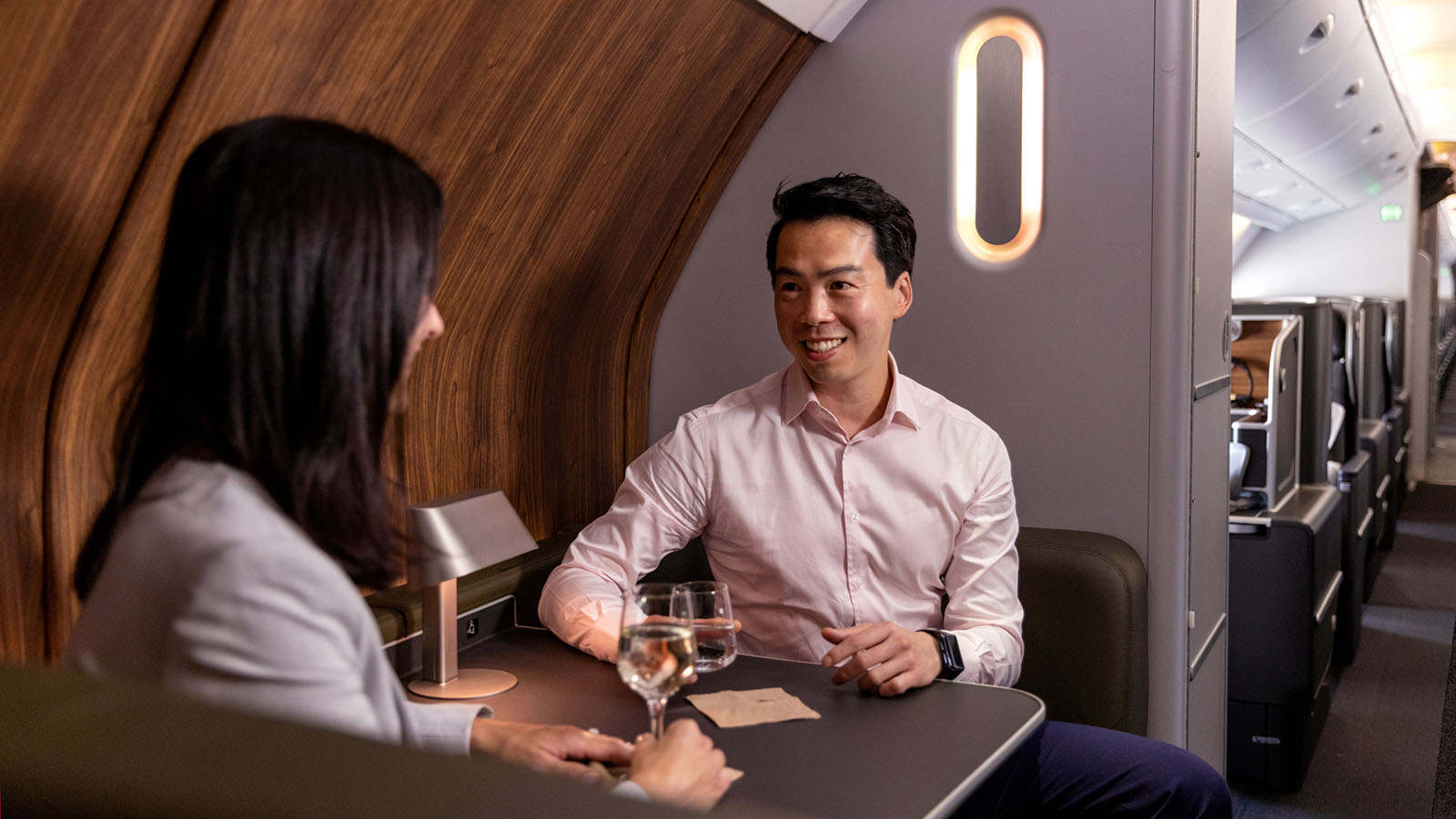 Chances are, you'll probably earn Status Credits from a mixture of flights. And when it comes to reaching Qantas Lifetime Silver, everything counts.
Frequent flyers are in the fast lane for Qantas Lifetime Silver
If you're only flying enough to reach Qantas Silver each year, you'll be a long, long way from Qantas Lifetime Silver. But if you regularly shoot past Silver and get to Gold, Platinum or even Platinum One, Lifetime Silver gets much easier to attain.
Here's what that journey looks like for these more frequent flyers:
Platinum One members practically have Lifetime Silver in the bag. That's because Platinum One requires at least 3,600 Status Credits per year. Less than two years at Platinum One is enough for a lifetime of Silver perks.
Qantas Platinum members can achieve Lifetime Silver in six years or fewer. By earning Platinum once (1,400 Status Credits), and retaining Platinum for about five years after that (1,200 Status Credits annually), it's done.
For Qantas Gold, Lifetime Silver is on-par with earning Gold once and then retaining it for 11 subsequent years. Lifetime Silver is also equal to earning Qantas Gold from scratch 10 times over.
A new Qantas Frequent Flyer member could achieve Lifetime Silver by 2035 by reaching Gold this year – and retaining Gold year-on-year until then, for instance. That's still a way away, but it sure beats waiting until 2051 like those just scraping Silver each year.
Just be aware, Qantas Lifetime Silver is exactly that – a guarantee that you'll never drop below Silver, regardless of how often you fly in the future. But Lifetime Silver doesn't provide a faster path to annual Gold status. Like all other members, you begin each membership year with zero Status Credits in your annual balance.
That is to say, you don't start your yearly journey with 250 Status Credits in the bank – being how many are normally needed to retain Silver each year. You'll just never drop below Silver.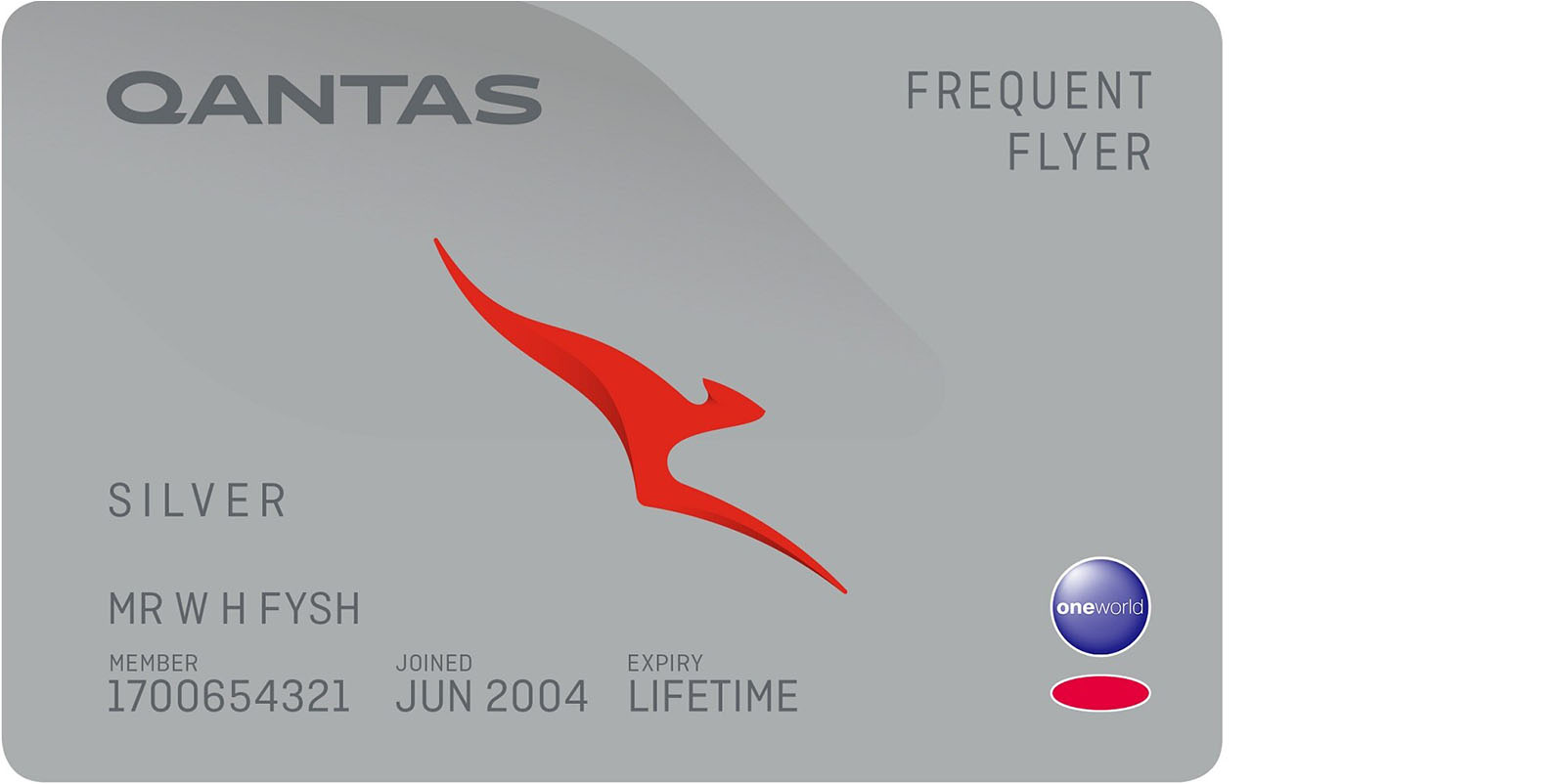 Ad – Scroll down to continue reading.Minimum spend, terms & conditions apply.
Benefits of Qantas Lifetime Silver
So you've done the hard yards and made it to Qantas Lifetime Silver. Congratulations – go you!
You now have the perks of Qantas Silver for life: even if you go several years without taking a single flight. These benefits are the same as those provided to regular Silver members, just without a yearly expiry date. Here's what Silver members can currently expect.
Priority check-in with Qantas, Emirates and all oneworld Alliance carriers.
Additional checked baggage on eligible Qantas, Emirates and American Airlines flights.
Earn 50% more points on eligible Qantas, Jetstar and American Airlines flights, when the total earn exceeds the Minimum Points Guarantee.
Slightly higher priority for waitlisted Qantas flight upgrades.
Improved visibility of some Classic Flight Rewards.
Recognition as a oneworld Ruby frequent flyer. This unlocks perks such as priority boarding with American Airlines (Group 4) and free seat selection on British Airways (within seven days of departure).
Of course, what's guaranteed for a lifetime is the Silver status, not necessarily each individual benefit. As with the standard Silver level, privileges can change over the years.
For example, when Qantas unveiled its Emirates partnership back in 2012, Qantas Silver members gained priority check-in and additional checked baggage with Emirates. By extension, so too did Qantas Lifetime Silver cardholders. But should that partnership ever wind up, those benefits would likely be retired for Qantas Silver – and again by extension, Lifetime Silver.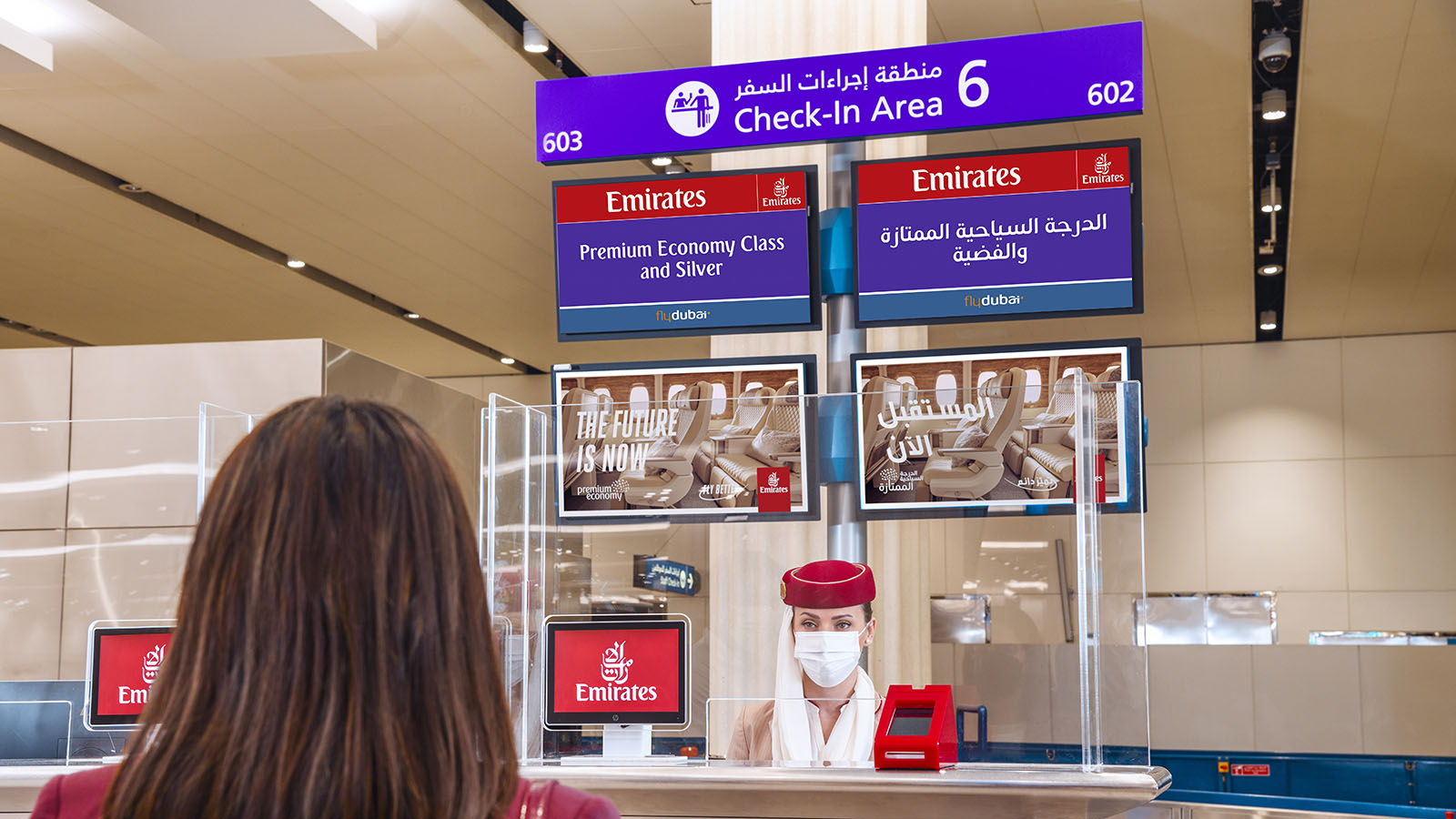 American Airlines could also amend its policies in future, to be less generous with benefits for oneworld Ruby cardholders. After all, AA already offers far more to Ruby than it's obligated to by oneworld's internal 'minimum standards'.
Before you ask, no, we haven't heard anything. We're just highlighting that what you get is a Qantas Silver card that never expires. As for the benefits, it's a mirror of annual Qantas Silver.
How to earn lifetime status even faster
If you haven't already passed the threshold for Qantas Lifetime Silver, you're in luck. There are many ways to speed up your progress and fast-track your way to a lifetime of perks. Here are some ideas.
Consider booking connecting flights rather than non-stop journeys. For instance, in Flexible Economy, Brisbane-Singapore provides 120 Status Credits round-trip. But if you fly via Sydney each way, the total haul becomes 160 Status Credits.
Make use of double Status Credits offers. As the name suggests, you could get to your goal in just half the time.
Aim for Qantas Points Club by earning at least 150,000 Qantas Points each year. As a Points Club member, you'll earn Status Credits on Qantas flights booked using points. And yes, those Status Credits count towards Qantas Lifetime Silver. Don't forget the tip about connecting flights, either!
Where you can, travel on a Qantas QF flight number. This is the airline's strategy, after all – enticing you to spend your money with Qantas rather than a competitor. QF-coded flights always earn the highest rewards, compared to booking on a partner airline flight number. It's also critical with Emirates, given EK-coded flights only earn Qantas Points – not Status Credits.
Choose Status Credits as your Qantas Loyalty Bonus reward and your annual Green Tier benefit. Again, these profit your lifetime tally: getting you to Qantas Lifetime Silver even faster.
Consider purchasing more expensive airfares. This won't always be practical, but there may be times when the cost of the next fare category isn't much more. For instance, if there's a minimal difference between an Economy Red eDeal and a Flex fare. Think of it as spending a little more to earn double Status Credits on that flight!
Is Qantas Lifetime Silver worth it?
There's no denying that Qantas Lifetime Silver is a great milestone to reach. After all, knowing you'll never again have to join the back of an Economy check-in queue is surely something to be celebrated. But getting to Qantas Lifetime Silver isn't easy… or cheap, for that matter.
As before, consider the cost of 700 one-way flights from Sydney to Melbourne. Even if you can snag fares for just $149 each way, that's $104,300 of spend with Qantas. Realistically, with fare prices the way they often are, you'd probably end up spending much more.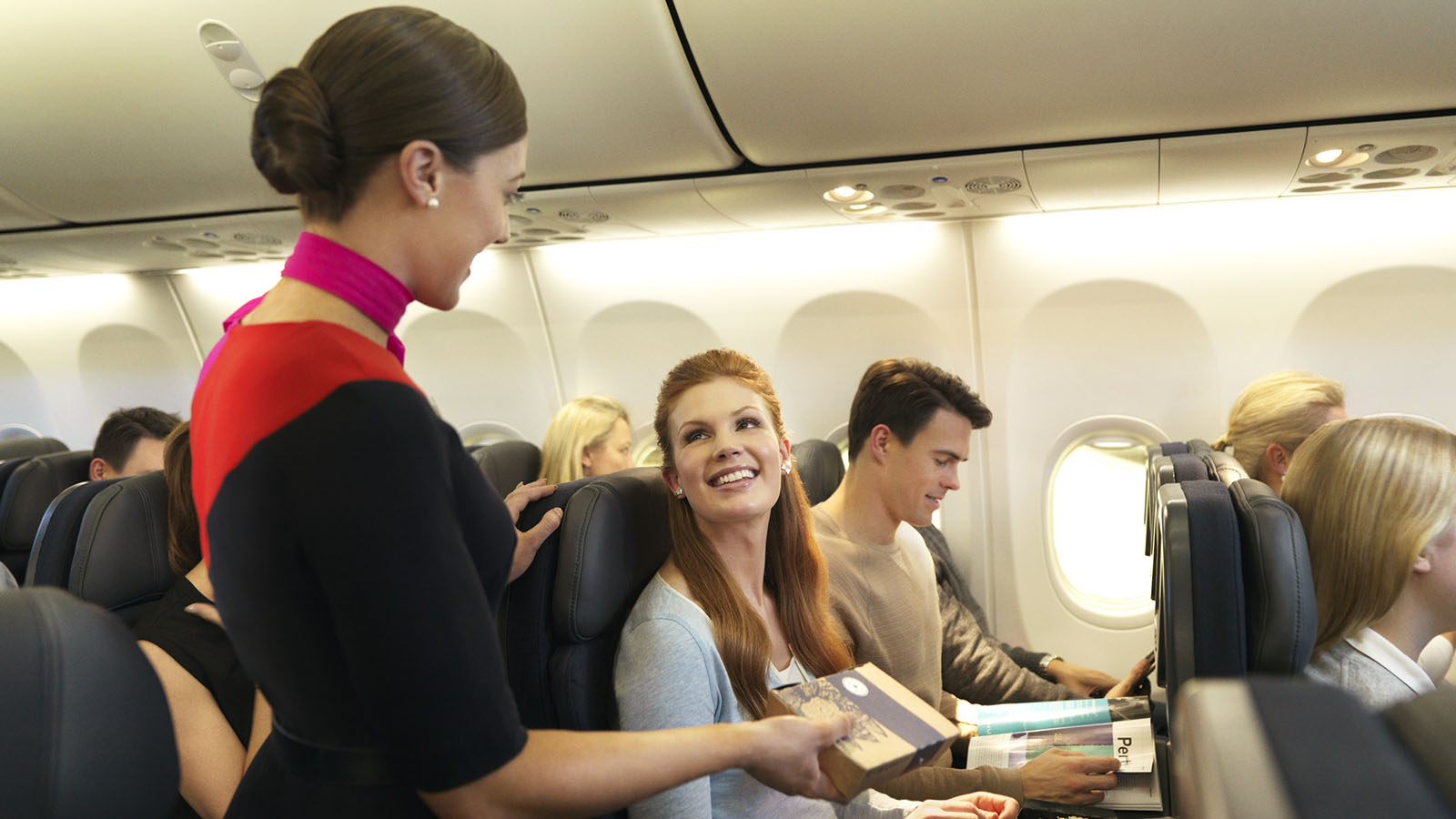 How about the faster route: 13 return Business Class tickets between Sydney and London? Even if you paid $8,799 per journey under Qantas' latest airfare sale, that's $114,387 spent on flights to earn the Status Credits necessary for Lifetime Silver.
It's fair to say that your average Australian will probably never come close to Lifetime Silver – let alone Lifetime Gold or the elusive Lifetime Platinum. But by that same token, your average Australian probably doesn't have annual Qantas Silver status either.
If you're earning status year-on-year, you're certainly doing something right. Keep on doing it, and Lifetime Silver may be within your reach. And who knows… you might even make it to Lifetime Gold and unlock a lifetime of lounge access. Wouldn't that be nice?
In my view, Lifetime Silver is worth it if you're already a regular traveller. Making savvy decisions every time you fly can provide this great reward long into the future. But if you don't often fly, Lifetime Silver isn't realistic.
If so, it's not all bad news. When you do venture skywards, just use your points to book Business. On these journeys, you'll get all the perks of Silver, and much more – without first spending six figures on flights.
Summing up
By design, most people who earn Qantas Lifetime Silver will qualify when they already hold a higher frequent flyer tier. For instance, annual Gold, Platinum or Platinum One status.
For these members, Lifetime Silver won't provide any immediate benefits. At most, the digital card in the Qantas app will gain another ribbon at the bottom, joining the stripes for Green Tier and Points Club. But it's a safety blanket – something to fall back on when eventually travelling less.
When paired with a paid Qantas Club lounge membership, the overall travel experience at Lifetime Silver isn't far from Qantas Gold. But even standing on its own two feet, Lifetime Silver is still a nice way to bid those Economy check-in queues adieu.
Images courtesy of Qantas and Emirates.
---
Stay up to date with the latest news, reviews and guides by subscribing to Point Hacks' email newsletter.
Qantas Lifetime Silver: a goal of many, achieved by very few
was last modified:
July 14th, 2023
by