There's no denying that Velocity Frequent Flyer's Gold tier is worth chasing if you fly regularly. But is it worth going the extra mile from Virgin Australia Velocity Gold to Platinum?
After all, both levels offer airport lounge access – and in nearly every instance, to the very same lounge. Both tiers also give priority to check-in and boarding. So what else is there that makes Platinum worth aiming for?
Here's a look at where Velocity Platinum can improve the journey greatly – and where the experience can be a little different to Velocity Gold. We also catch up with Velocity Frequent Flyer CEO Nick Rohrlach to see what else is on the horizon for top-tier travellers.
For Qantas Frequent Flyer members, make sure to read our guide on whether Qantas Platinum status is worth chasing.
How do I earn Velocity Gold and Platinum status?
Velocity Gold is initially earned with 500 Status Credits and four eligible Virgin Australia flights within any 365-day period. Similarly, Velocity Platinum is yours for 1,000 Status Credits and eight eligible Virgin Australia flights within a rolling 12 months.
Once you've reached either tier, it then becomes easier to retain it for the year that follows. Simply earning 400 Status Credits per membership year as Gold secures your status for the next year. With Platinum, it's 800 Status Credits to retain.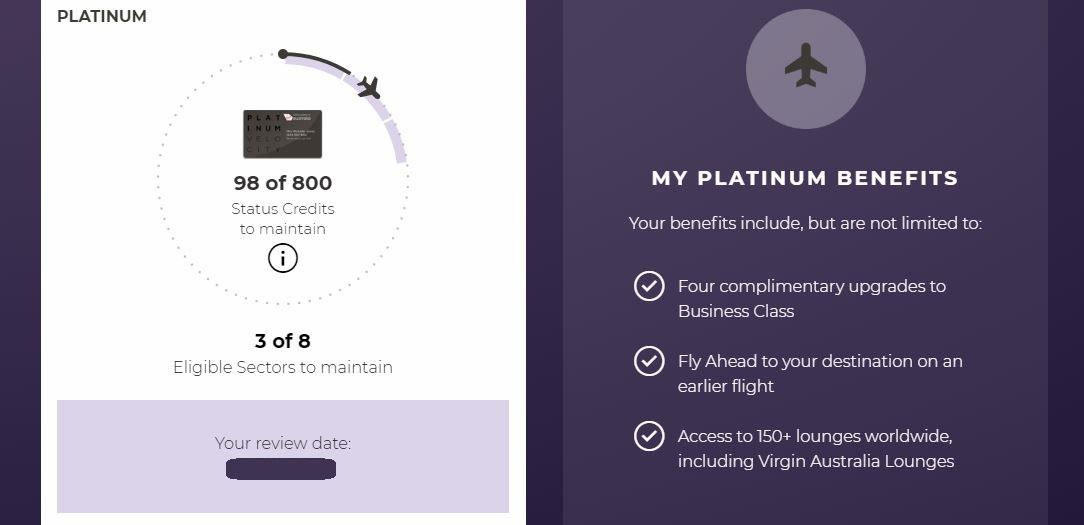 Just note that while initially qualifying for status can be over any 365-day period, retaining that tier is linked with specific dates. Effectively, once you become Gold or Platinum, a fixed 12-month membership period begins. It's within that period you would then earn Status Credits to retain your level for the next one-year period.
Whatever the circumstances, one thing is clear. Virgin Australia Velocity Platinum takes exactly twice as much flying to earn compared to Gold and twice as much flying to retain. In that sense, reaching Platinum is the same as earning Gold twice in a single year.
Will Velocity change how Velocity Gold and Platinum are earned?
It's fair to point out that Virgin Australia's current tier levels for both Velocity Gold and Platinum were set some time ago. With Status Credits now easier to earn in many respects, could these levels soon change?
We put the question to Velocity Frequent Flyer CEO Nick Rohrlach.
'Suddenly, now it's a lot more affordable to become tiered,' Rohrlach recognises. 'We dropped our fares quite a lot, especially on domestic Business Class.' And as part of that change, Velocity increased the number of Status Credits earned on those entry-level tickets to match their higher-priced counterparts.
'But that goes with the whole Virgin positioning. Now, we're proudly a great value carrier – it's great value and great service. We want to see frequent flyers coming here and saying, actually, I can get better value on my tickets, and I will get to Gold or Platinum faster. That's who we stand for.'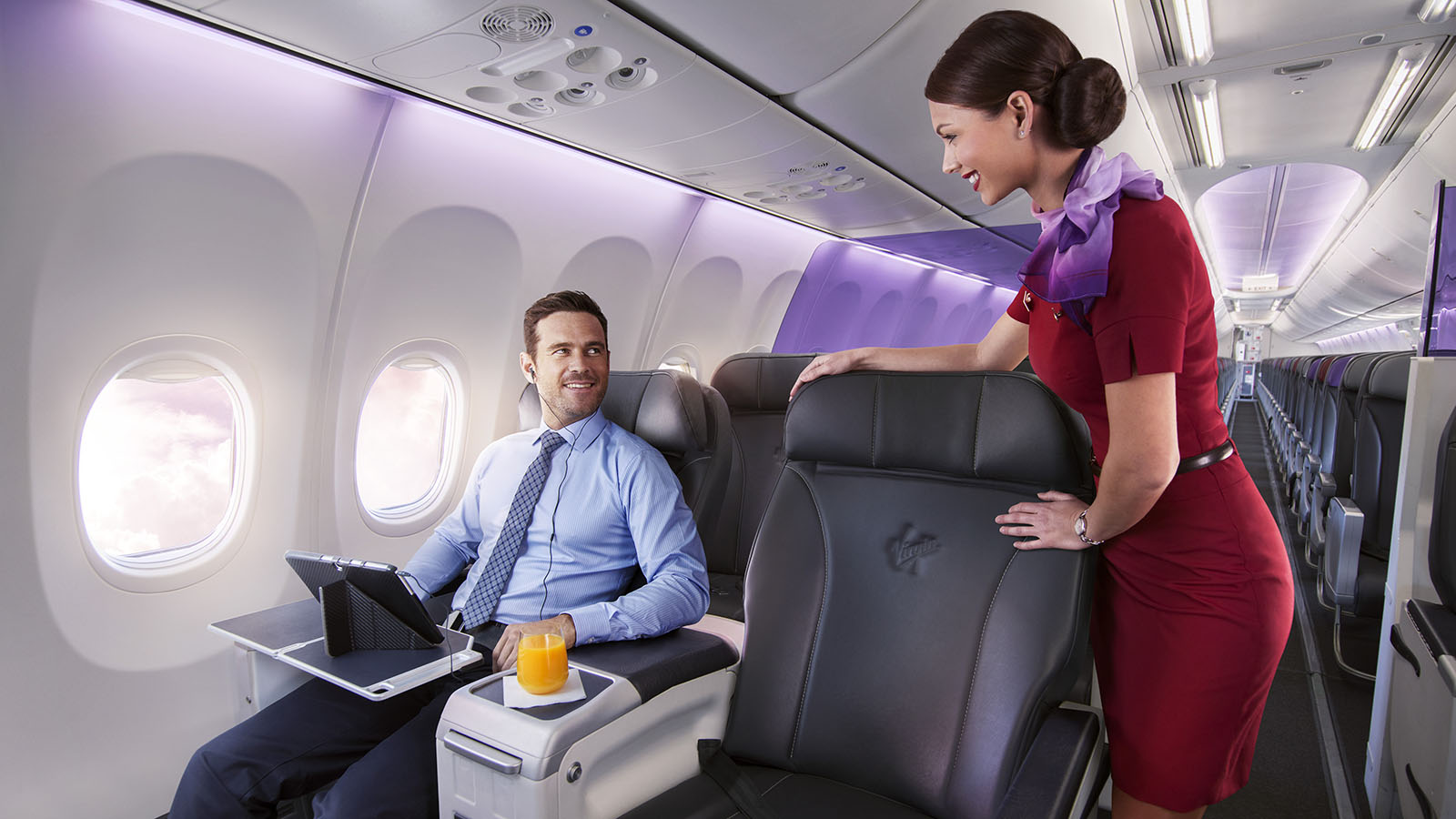 Of course, with the introduction of Economy Lite fares, Virgin Australia competes in the lower-priced end of the market too. Travellers booking these tickets accrue Status Credits at a significantly reduced rate compared to the airline's previously entry-level Getaway fares.
'We want people to think of us as the great option at a better price. So I think that positioning is great. I know that's a slightly different answer, but that's our philosophy on tiers.'
What do I get with Velocity Gold status?
Again, the question is whether Velocity Gold is 'good enough' for your needs or whether it's worth doing twice as much flying – likely with Virgin Australia – to shift into the Velocity Platinum gear. In that sense, here are the key perks you can expect with Velocity Gold:
Priority check-in, boarding and baggage delivery.
Access to Virgin Australia lounges and those of eligible partner airlines with one additional guest.
'Fly Ahead' – change flights on the day of departure without penalty. This is possible on Economy Reward and Economy Flex tickets, as well as Business Reward, Business Upgrade and Business (paid) fares for domestic travel.
One extra 23kg checked bag when travelling on Economy Choice, Economy Flex and Economy Reward fares (2x23kg total).
When travelling in Virgin Australia Economy Class, bring a second 7kg item of carry-on baggage. This is the same allowance as for all guests in Business Class.
One year of complimentary IHG One Rewards Gold or Hilton Honors Gold membership.
One year of gratis Europcar Privilege Executive or Hertz Gold Plus Rewards Five Star membership.
Ad – Scroll down to continue reading.Minimum spend, terms & conditions apply.
What do I get with Velocity Platinum status?
So what makes Velocity Platinum better than Gold for Virgin Australia loyalists? Along with all the perks afforded to Gold members, here's what some might see as worth aiming for:
Complimentary Economy X seating on Virgin Australia.
Bring up to three adult guests, rather than one, into the Virgin Australia Lounge.
The ability to 'Fly Ahead' on the lower-cost Economy Choice fares. Fly Ahead requests can also be made over the phone before arriving at the airport.
Four free upgrades to Business Class per year when travelling on an Economy Flex fare and requesting the bump before travel.
Two extra 23kg checked bags when travelling on Economy Choice, Economy Flex and Economy Reward fares (3x23kg total allowance). In Virgin Australia Business Class, you can also pack a third 32kg bag at no extra cost (that's 3x32kg, instead of the usual 2x32kg).
Access to the Revivals Lounge at London Heathrow on arrival when flying in on Virgin Atlantic.
Use of the Etihad Airways First Class Lounge in Abu Dhabi when departing on Etihad Airways.
One year of complimentary IHG One Rewards Platinum or Hilton Honors Diamond membership.
One year of gratis Europcar Privilege Elite or Hertz Gold Plus Rewards President's Circle membership.
So are those extra Velocity Platinum perks worth it?
If you're regularly flying Economy Class, being able to pre-select the extra legroom rows (Economy X) at no extra charge could be a significant drawcard. And when travelling Economy Class with colleagues, you could well earn 'hero' status too by guesting everybody into the lounge.
But those four complimentary Business Class upgrades aren't quite the reward they used to be.
That's because Virgin Australia often sells Business Class from $299 on popular routes. And yet, the cost of buying the Economy Flex fare needed for the 'free' upgrade can easily be just as expensive, if not more so.
They're more useful on longer flights between Perth and Australia's east coast, where the pricing difference between lead-in Business and Economy Flex can be far greater.
Virgin Australia has been running a short-time promotion, allowing these upgrades to be used from the more affordably-priced Economy Choice fares too. That's great while it lasts, but unless it becomes a permanent feature of Velocity, the pricing issue highlighted above will detract from the upgrades' appeal.
Weighing up on whether to go for Velocity Platinum?
If you have Velocity Gold and are aiming for Platinum, here's what else you might consider:
1) When will my previously earned Status Credits expire?
With Velocity's rolling 365-day calendar system, it's a bit easier to earn status. But you need to keep an eye on when previously earned Status Credits are expiring. If a big chunk are going to disappear while you're working your way up to Platinum, it will set back your plans.
The Velocity website will tell you when your next batch of Status Credits is due to expire.
Again for clarity, the rolling 365-day calendar only impacts your ability to earn status for the first time. Once you have a particular tier, retaining it comes with fixed dates: not a rolling 365-day calendar.
2) Will I fly through Abu Dhabi often or bring extra guests to domestic lounges?
There isn't too much difference in lounge access between Velocity Gold and Platinum. The main benefits are access to Etihad's First Class Lounge in Abu Dhabi, and the ability to bring three adult guests into Virgin Australia domestic lounges.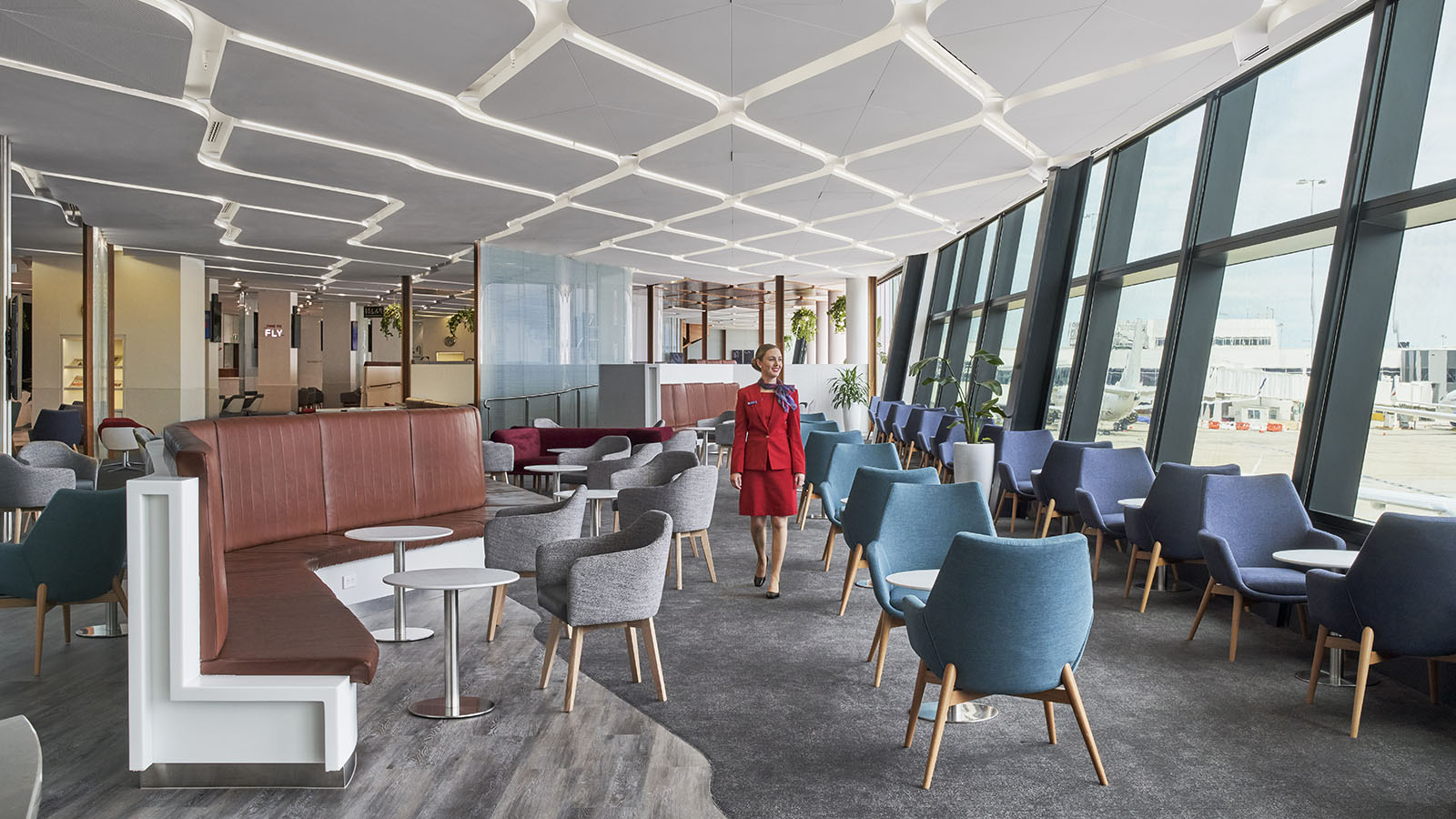 If you're unlikely to make use of these extra perks, then Platinum may not be worth it. Gold members otherwise get access to the same partner airline departure lounges as Velocity Platinum.
While it's true that Velocity Platinum gets the extra perk of entry to Virgin Atlantic's Revivals Lounge at London Heathrow, no additional guests are permitted. So if you often fly with a companion and aren't booked in Upper Class (Virgin Atlantic Business Class), they won't get past the front door.
3) Will I book a few Economy Flex tickets to upgrade for free?
Your four Complimentary Platinum Upgrades are worth up to 9,900 points each for a free Business Class upgrade. That's how many Velocity Points it would cost for an upgrade to Business Class on those same fares on the longest routes.
However, these upgrades are only valid on the most expensive Economy Flex fares. Consider if you'd be willing to pay extra just to use the upgrade. If your trips are self-funded, this means you're paying extra to get access to something promoted as 'free'.
This perk would have the greatest benefit for those travelling for work. Particularly when required (or able) to expense Economy Flex fares while being unable to submit an expense claim for a Business Class ticket. Even if that comparable Business Class ticket is the same price or cheaper than Economy Flex.
4) Will I make use of Velocity Points for upgrades?
Virgin Australia makes it easy to bid for upgrades using cash. Anyone can splash the cash, though having Velocity status does influence your offer a little bit.
As a Platinum member, you would have the highest priority for points upgrades. This applies where your request is 'waitlisted', which occurs if an upgrade isn't available immediately when you request one.
5) Can I fly eight Virgin Australia sectors while aiming for Platinum?
Unlike Qantas, Virgin Australia requires you to take eight eligible 'VA-coded' flights to earn Platinum status. (In comparison, you need four for Gold). So in your quest to earn another 500 Status Credits, you also need to make sure four of those flights carry VA flight numbers.
This is super easy if you're based in Australia, of course. But if you're trying to earn Velocity status while overseas – well, you're in a bit of a pickle.
Journeys taken on entry-level Economy Lite fares don't earn these coveted 'eligible sectors'. Nor do flights booked as Economy Reward or Business Reward reservations. You'll instead earn eligible sectors on Economy Choice, Economy Group, Economy Flex and Business fares.
One flight on these ticket types adds one eligible sector to your account.
Could there be new Velocity Platinum perks on the horizon?
While there are certainly many differences between Velocity Gold and Platinum, the practical travel experience between the two tiers remains arguably minimal. So what else could Virgin Australia and Velocity be doing to recognise those who travel more than most?
'We'll find more ways to reward people for flying more with us,' Rohrlach responds. 'In doing that, we've got to make some choices.'
Over the years, those choices have seen some shared benefits slip into Platinum-only territory. Previously, Gold members could request a Fly Ahead on mid-range Economy Class tickets (now branded as Economy Choice) – whereas that perk more recently shifted to Platinum.
Several years earlier, extra legroom seating was also complimentary for Velocity Gold. Years later, gratis access to the coveted row three – and others with extra space – shifted also to Platinum.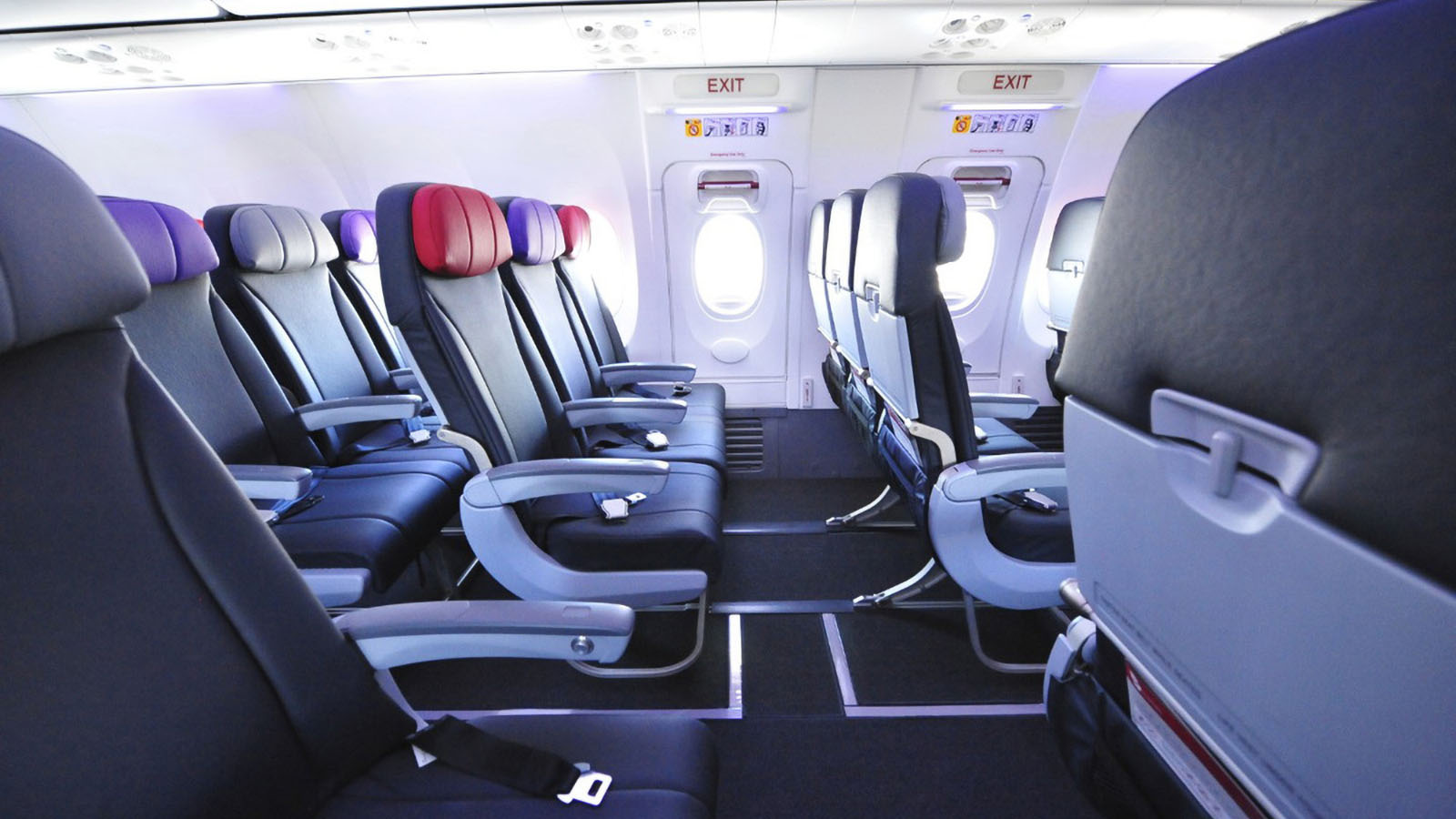 'But as you say, you don't want to devalue Gold necessarily, just to make Platinums feel better,' Rohrlach continues. 'Now, whether that means a change to the partner proposition – or as you say, on planes and things, we want to make that sustainable, but also attractive.'
When asked whether Velocity Platinum members might be treated to better inclusions on board, such as a complimentary premium drink and snack, Virgin Australia is hesitant to take that path.
'Going around and giving food for free, for example, to Platinums – we could rapidly go back to the darker days of where it wasn't a profitable business. So we've got to find that sweet spot.'
There could be promise on the Wi-Fi front though, which Rohrlach sees as a key drawcard for business travellers. 'That's why we're gonna try and find a way to make it work. And that gives us an opportunity to recognise high-value guests.'
'Keep the ideas coming, because we're out there listening,' Rohrlach adds.
Summing up
Velocity Platinum offers a greater suite of benefits than Velocity Gold – as it should. But whether those extra perks are enough to make Velocity Platinum worth chasing will depend on the needs of each traveller.
If you're flying so often with Virgin Australia and its partners that you'll earn Velocity Platinum anyway, then of course, hitting that top tier is a no-brainer. But if reaching Platinum requires you to buy more expensive fares, change your travel habits or forego other airline status, it's food for thought.
Some frequent travellers prefer the idea of 'double Gold' status instead.
That is, Velocity Gold status with Virgin Australia, and separately, Qantas Gold status too. That way, a frequent flyer could expect key perks like lounge access regardless of which airline is more convenient or cost-effective for each trip.
For others, simply hitting Gold with one airline could be enough of a goal. As for the strategy that works best – that's ultimately up to you!
Chris Chamberlin and Point Hacks' Editor-in-Chief, Daniel Sciberras, travelled to Sydney as guests of Virgin Australia. Additional reporting by Brandon Loo. Images courtesy of Virgin Australia.
---
Stay up to date with the latest news, reviews and guides by subscribing to Point Hacks' email newsletter.
Is Velocity Platinum status worth chasing?
was last modified:
July 17th, 2023
by