Where else can one stroll down cobbled streets and see centuries-old monuments like the Pantheon or Trevi Fountain drift into view? Walking through Rome is one of those surreal moments I'll never forget. The city is truly breathtaking. Even better, Rome is open for business.
As one of the major destinations within Europe, there are plenty of ways to fly to the Italian capital – especially on the new Qantas non-stop flight from Perth! Qantas Points, Velocity Points and KrisFlyer miles are three of the best points currencies to get you from Australia to Rome.
I'll also take you through some simple strategies to make the most of your holiday, while also maximising the bonus points you can earn on the ground. And believe me – it's never too early to start earning points for your next trip.
Want to see Rome in a nutshell? Here are some snaps from my latest trip to set the scene.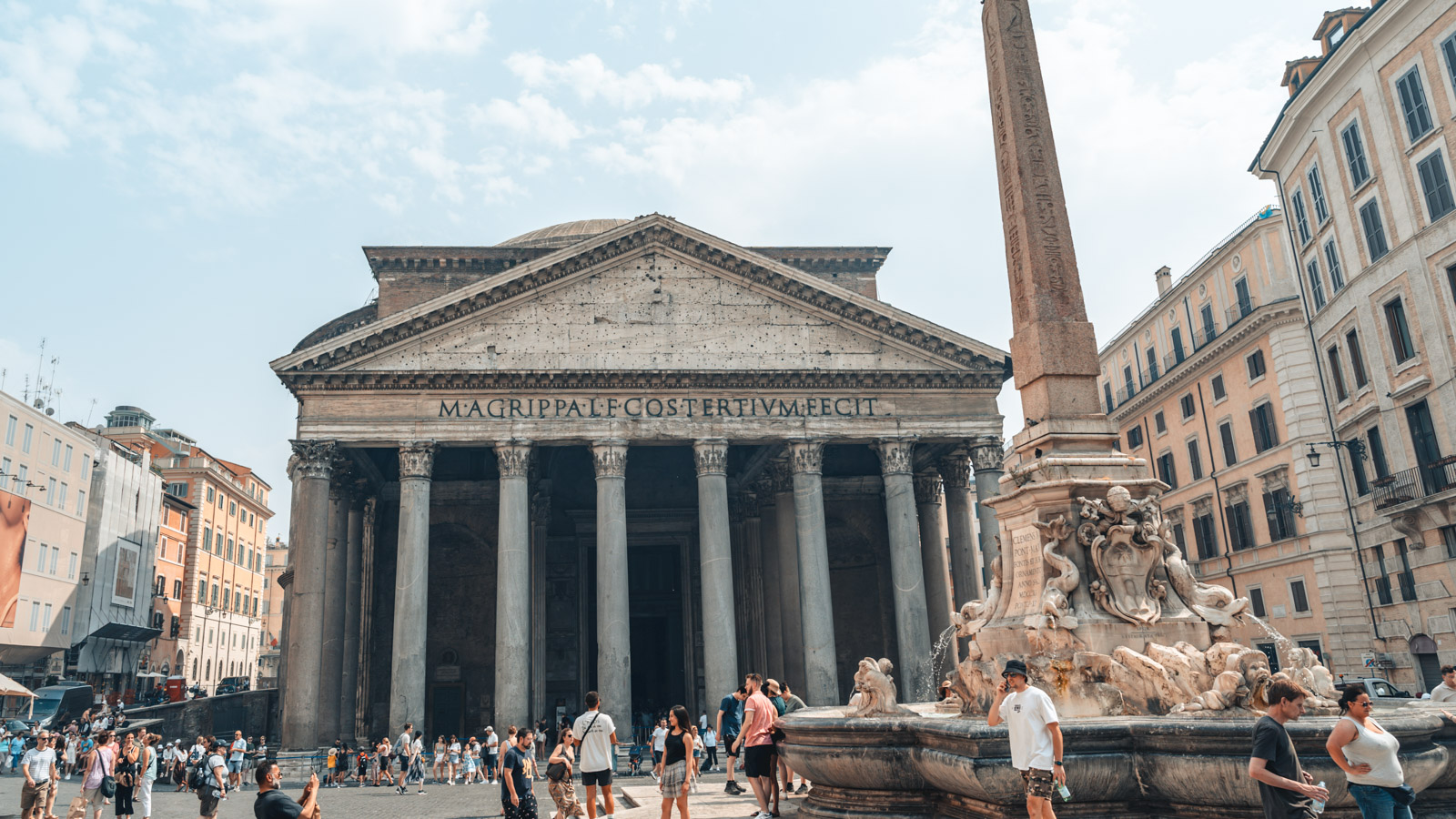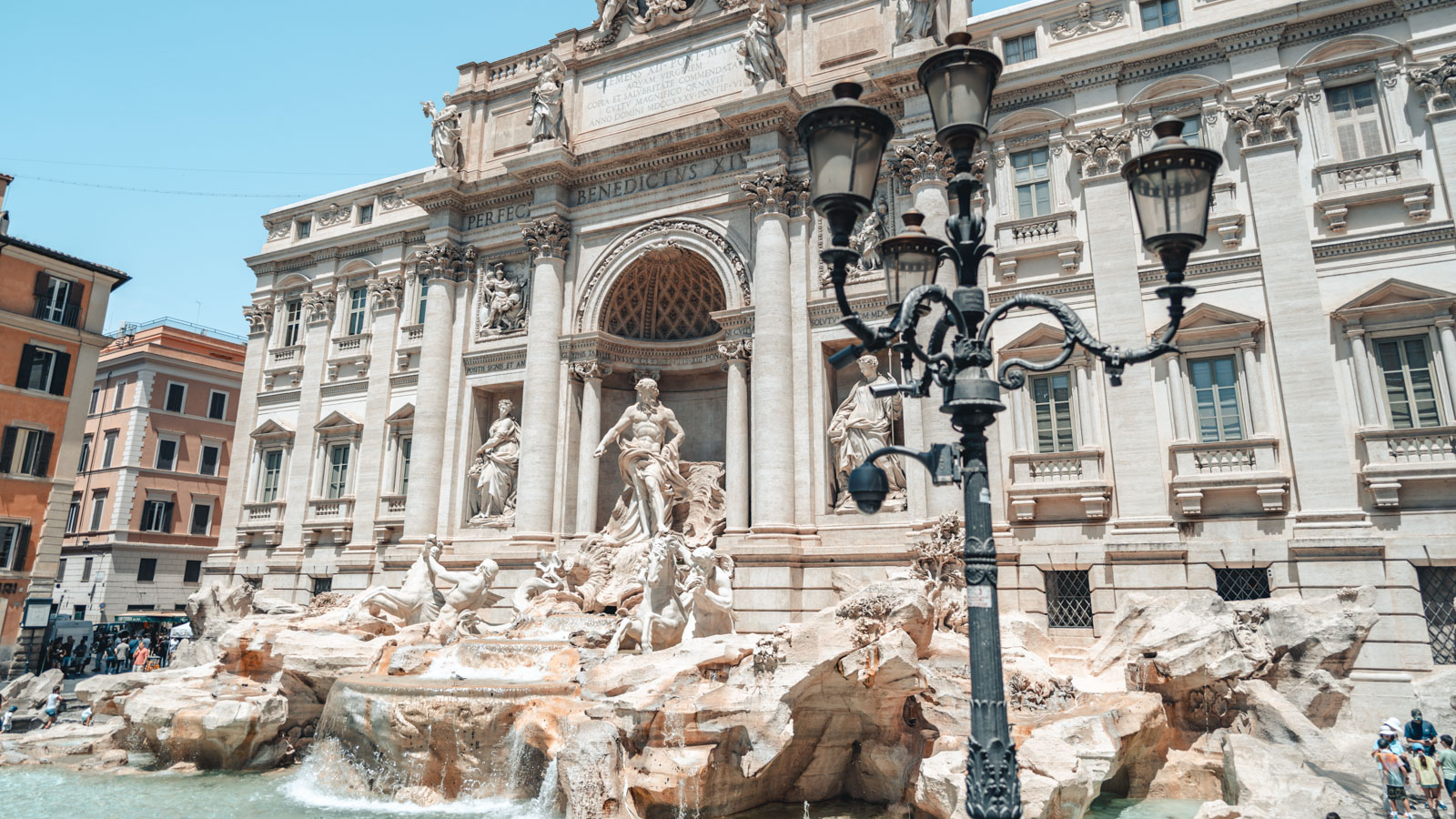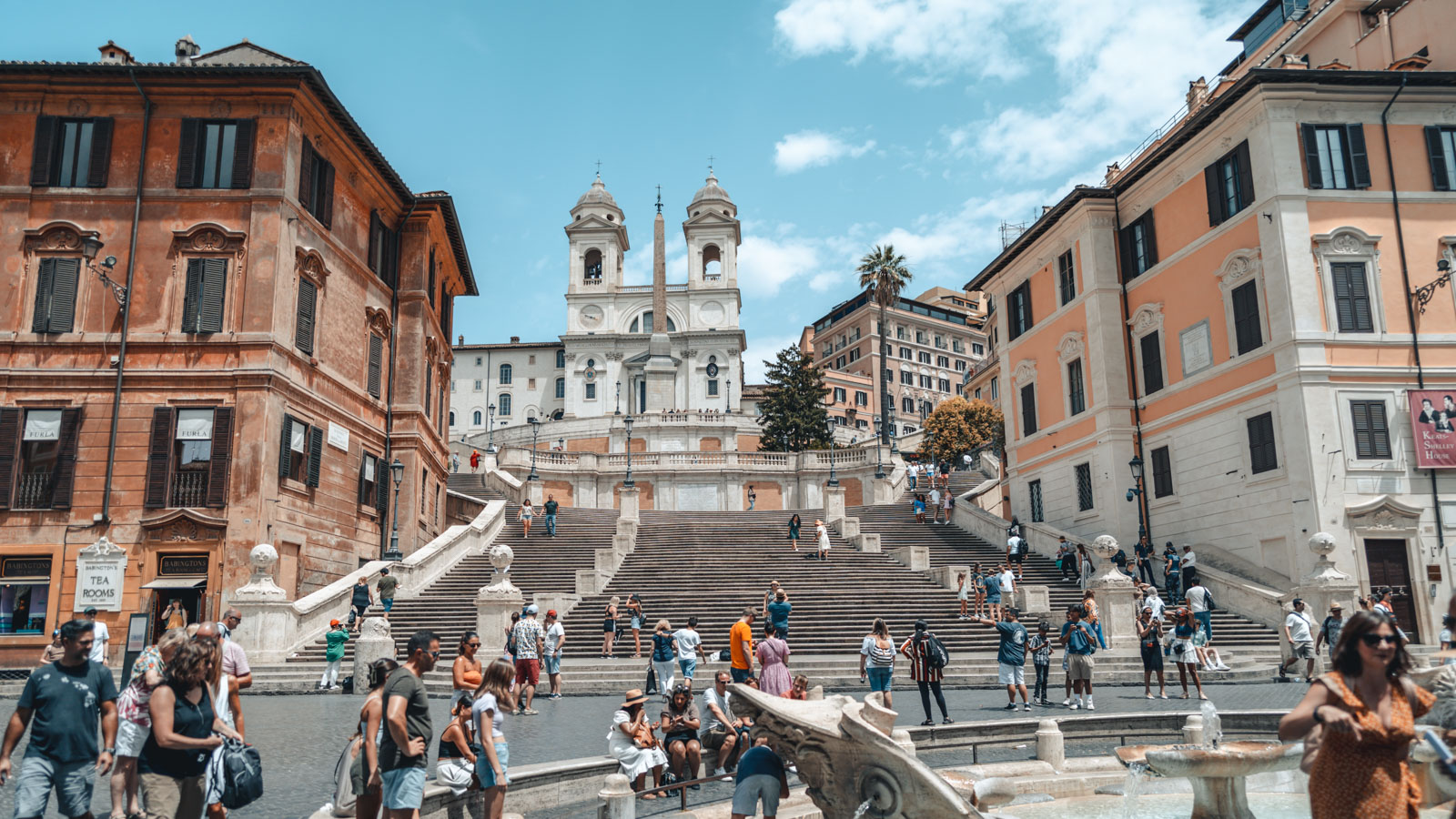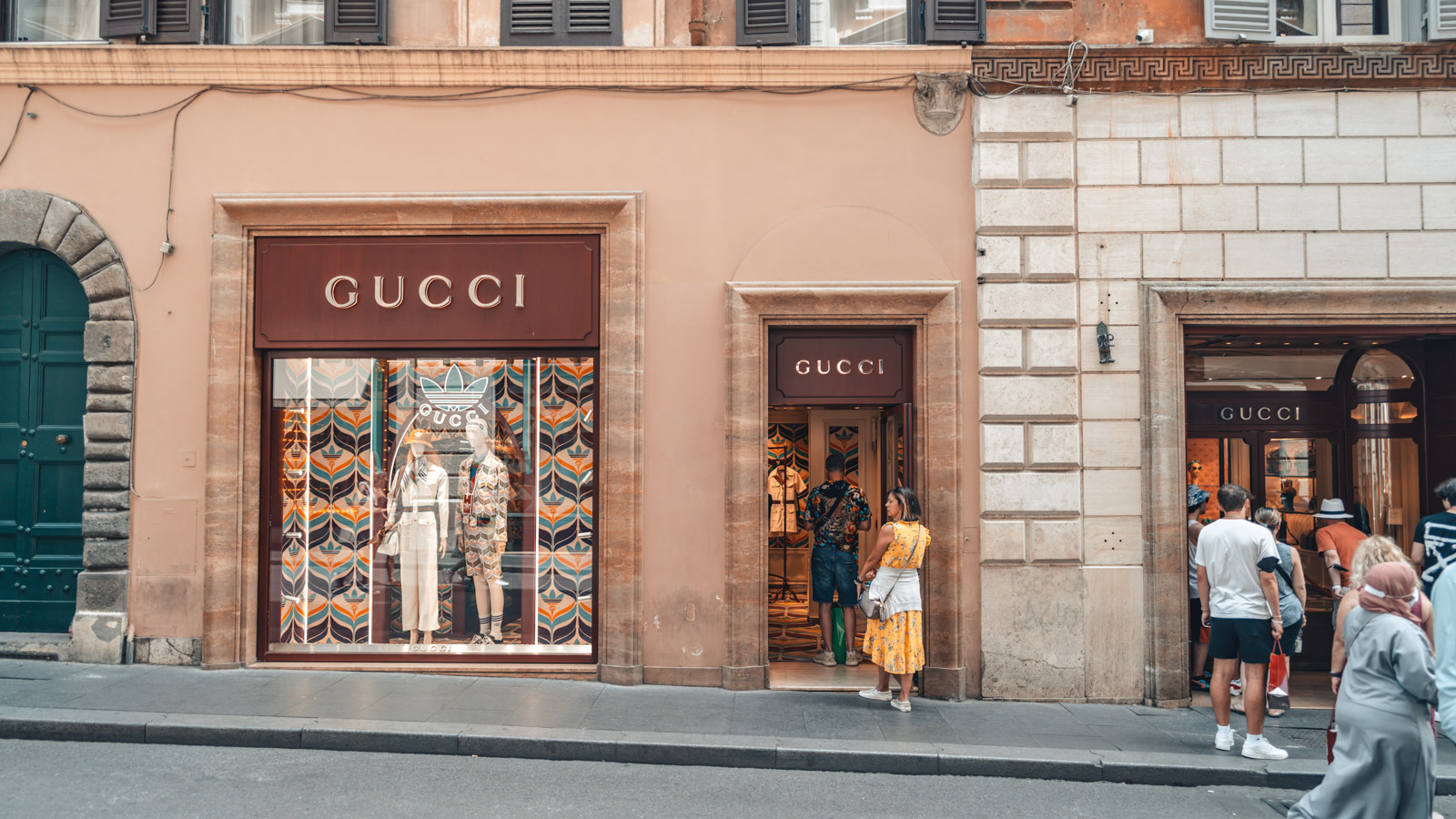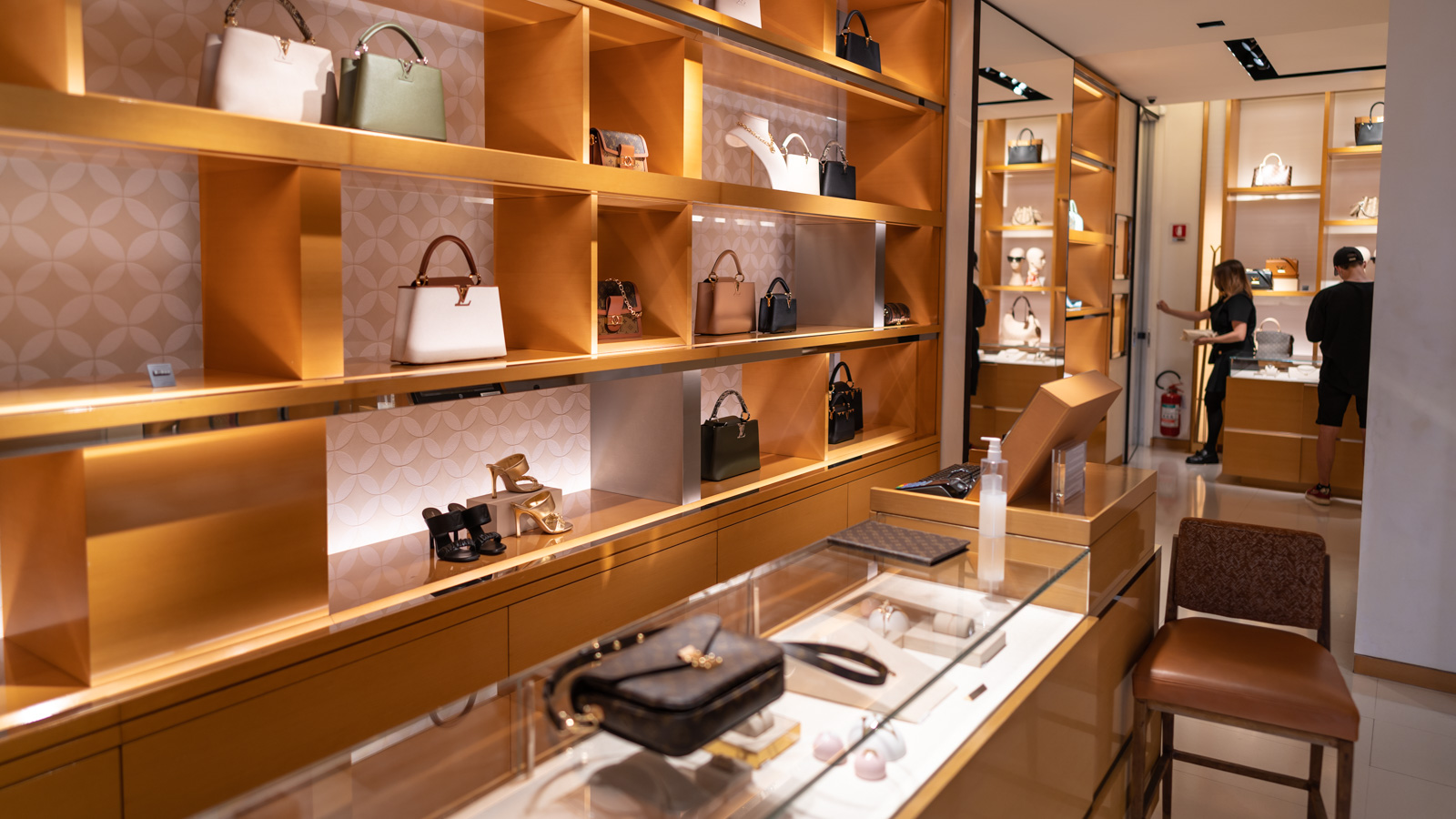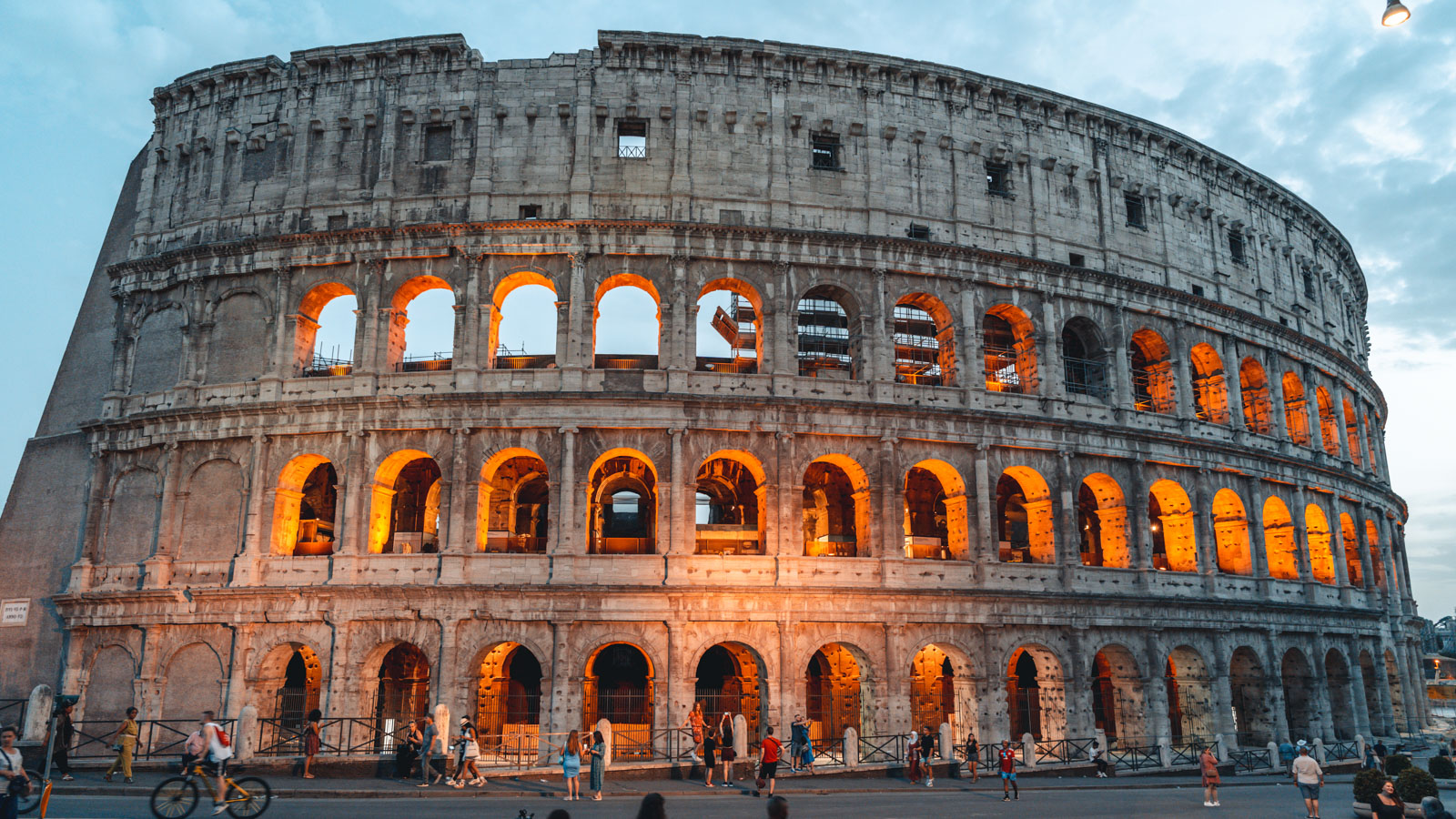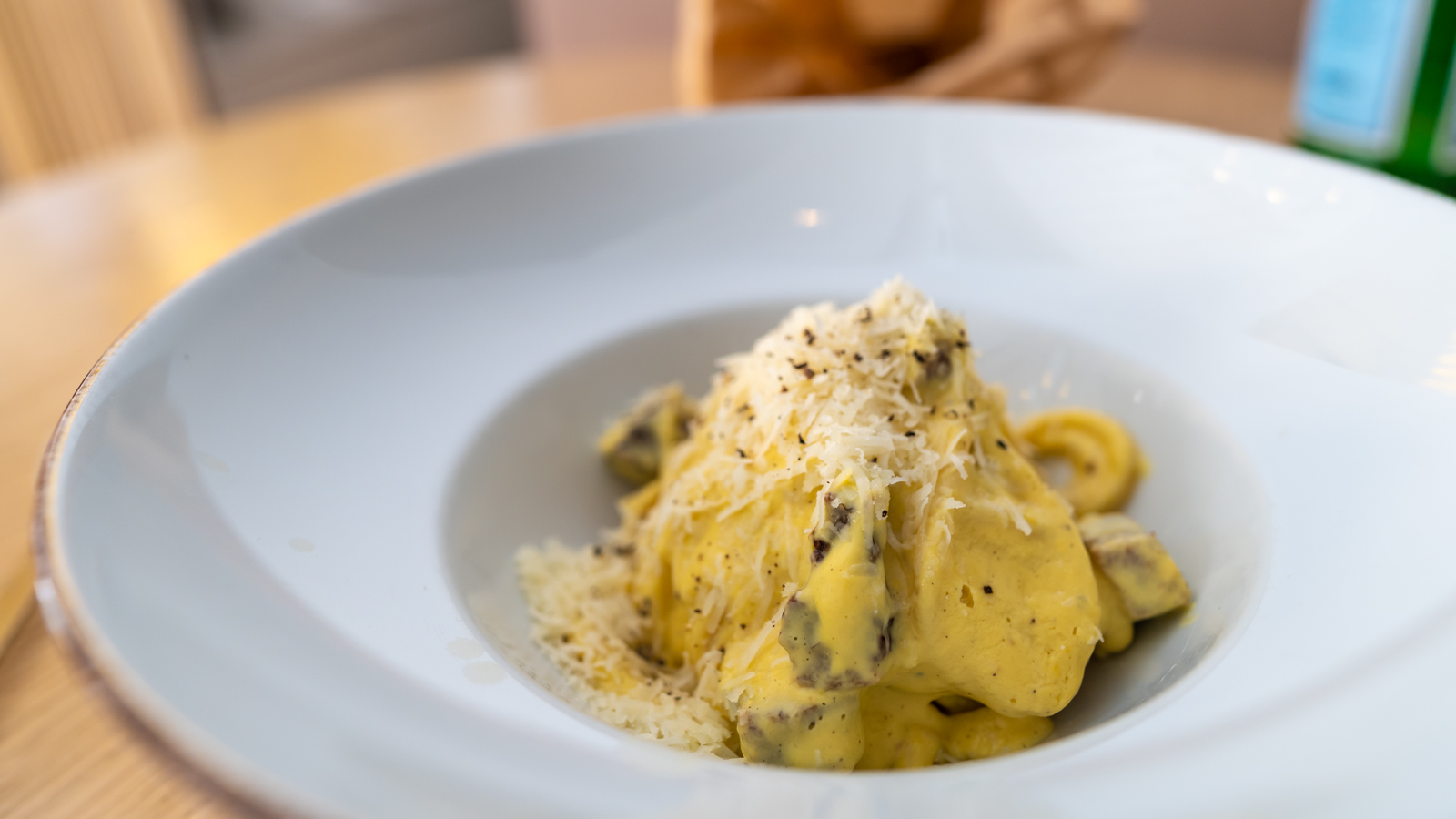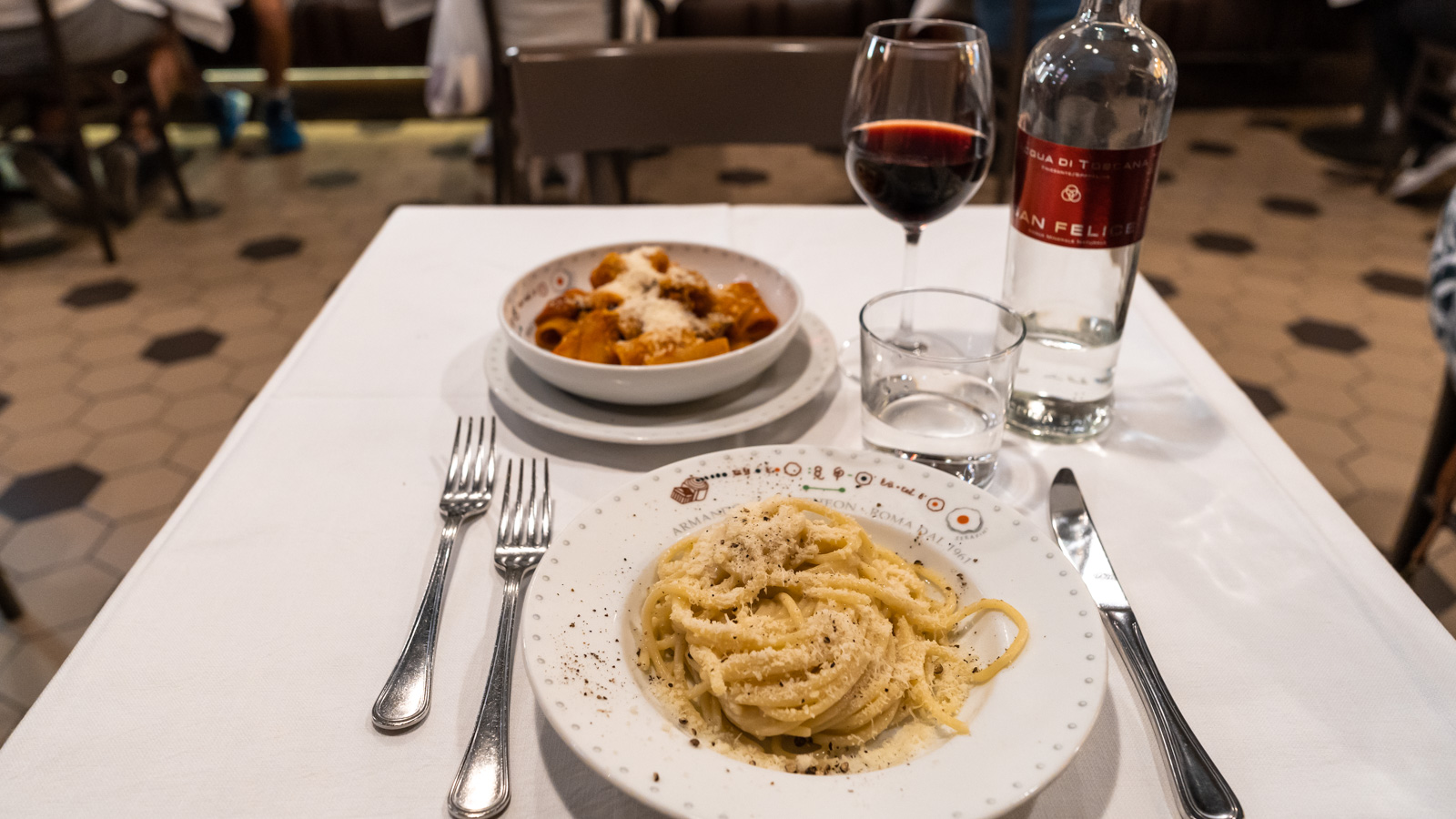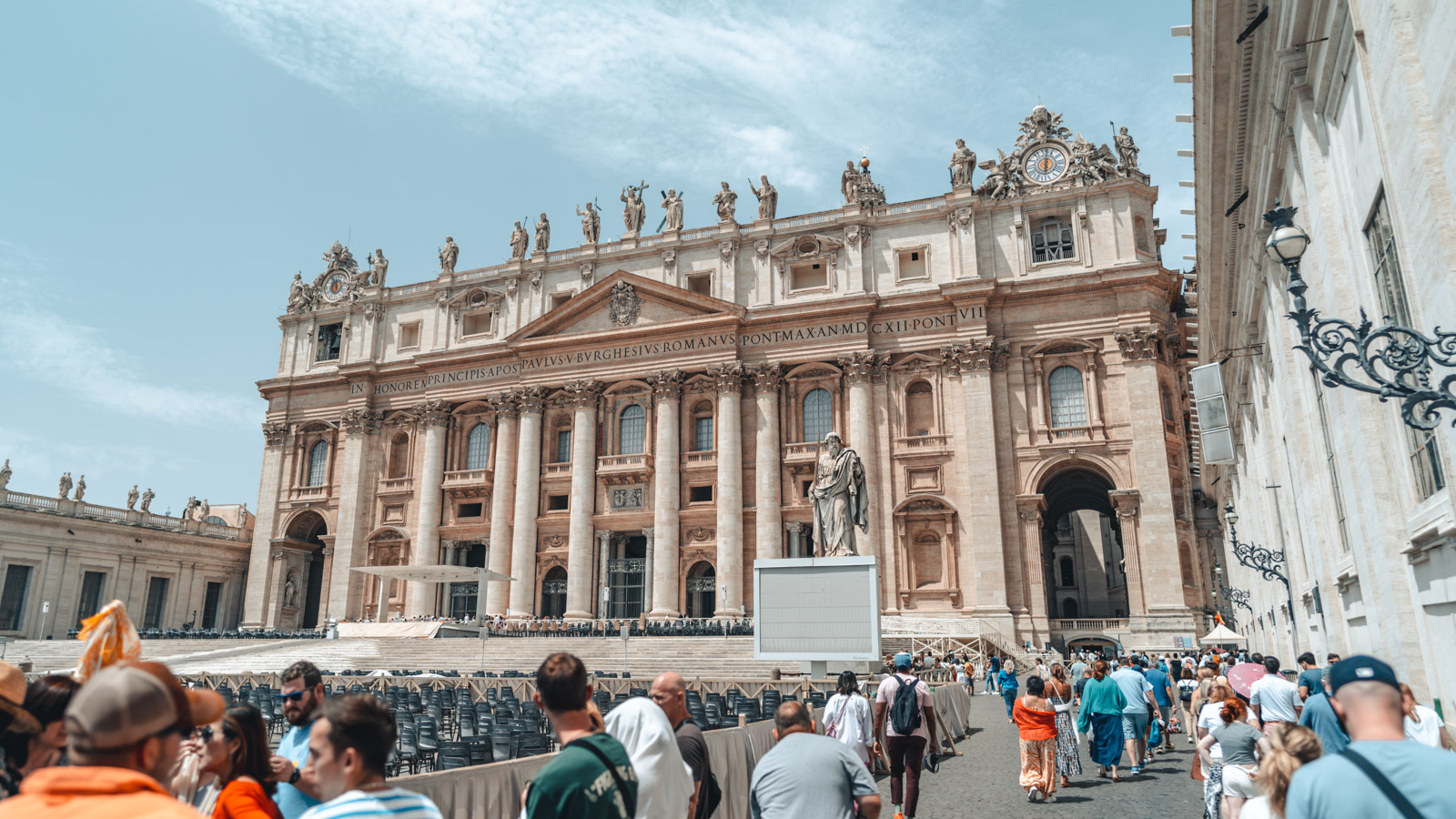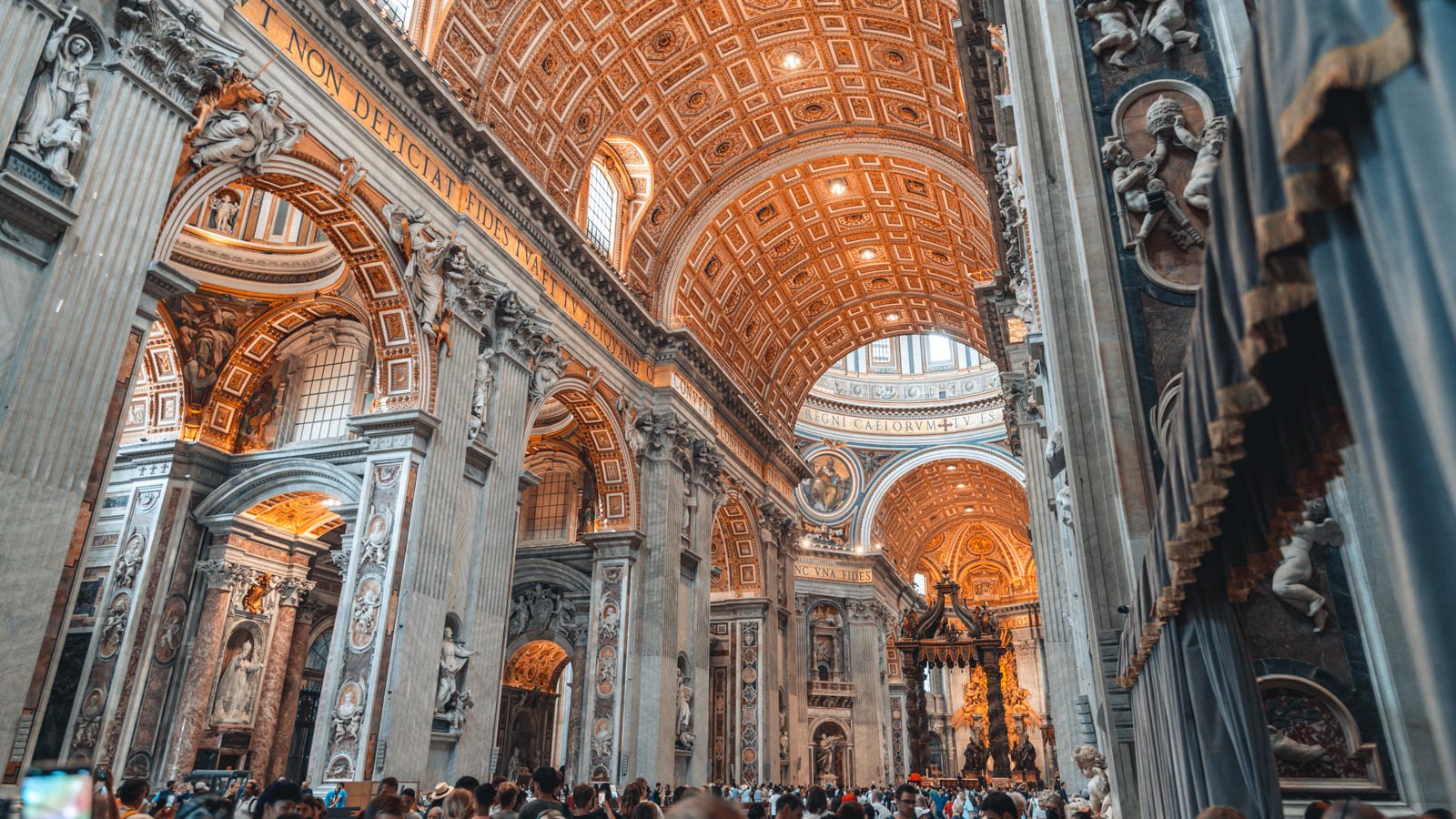 Flying from Australia to Rome on points
If you live in Perth, then rejoice. You have the convenient non-stop flight to Rome right at your fingertips! And even if you're connecting from over east, Perth is an easy transit on your way to Europe. But the Qantas Sydney-Perth-Rome service is seasonal and runs three times a week, so keep this in mind.
For regular year-round services to Europe, you can cast your net much wider. Qatar Airways, Emirates, Etihad and Singapore Airlines are the main carriers that will whisk you away from many cities in Australia, and take you all the way to Rome with one stop.
All of these airlines offer a solid Business Class experience. And if the reward seat availability is there, you can most certainly lock it in with frequent flyer points. Just note that there is currently a huge demand for flights to Europe, so you might need to plan far in advance (or at the very last minute) to find reward seat availability.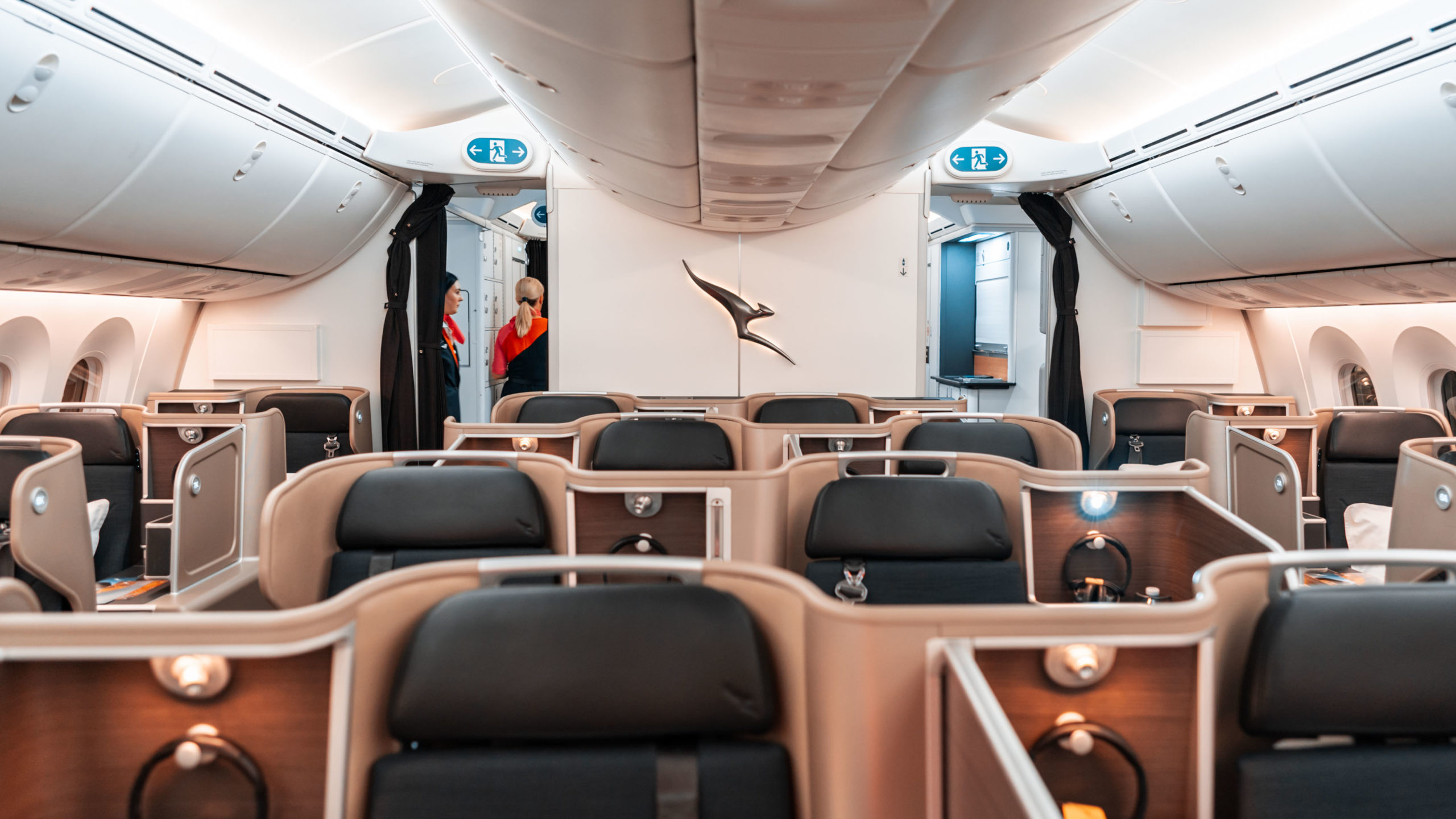 Using Qantas Points with Qantas
Qantas is part of oneworld, so you have access to many partner airlines with Qantas Points. Qantas themselves flies Sydney-Perth-Rome on a seasonal basis (the Perth-Rome leg is non-stop). Points-wise, this redemption will cost you the least. Fees and charges start from $435 one-way in Business Class.

using Qantas Points
Economy
Premium
Economy
Business
Perth to Rome
(non-stop)
41,900
81,300
108,400
Sydney to Rome
(via Perth)
55,200
108,400
144,600
Qantas Points required are per person, one way. Taxes, fees and charges are also payable and vary by route.
Using Qantas Points with Emirates and Qatar Airways
Rather fly with Emirates or Qatar Airways? With daily flights from most major Australian cities, you'll have far more flight options. But both airlines are on the higher-priced 'Partner' table for Qantas Points, so you'll fork out a bit more. Fees and charges tend to be higher than on Qantas as well.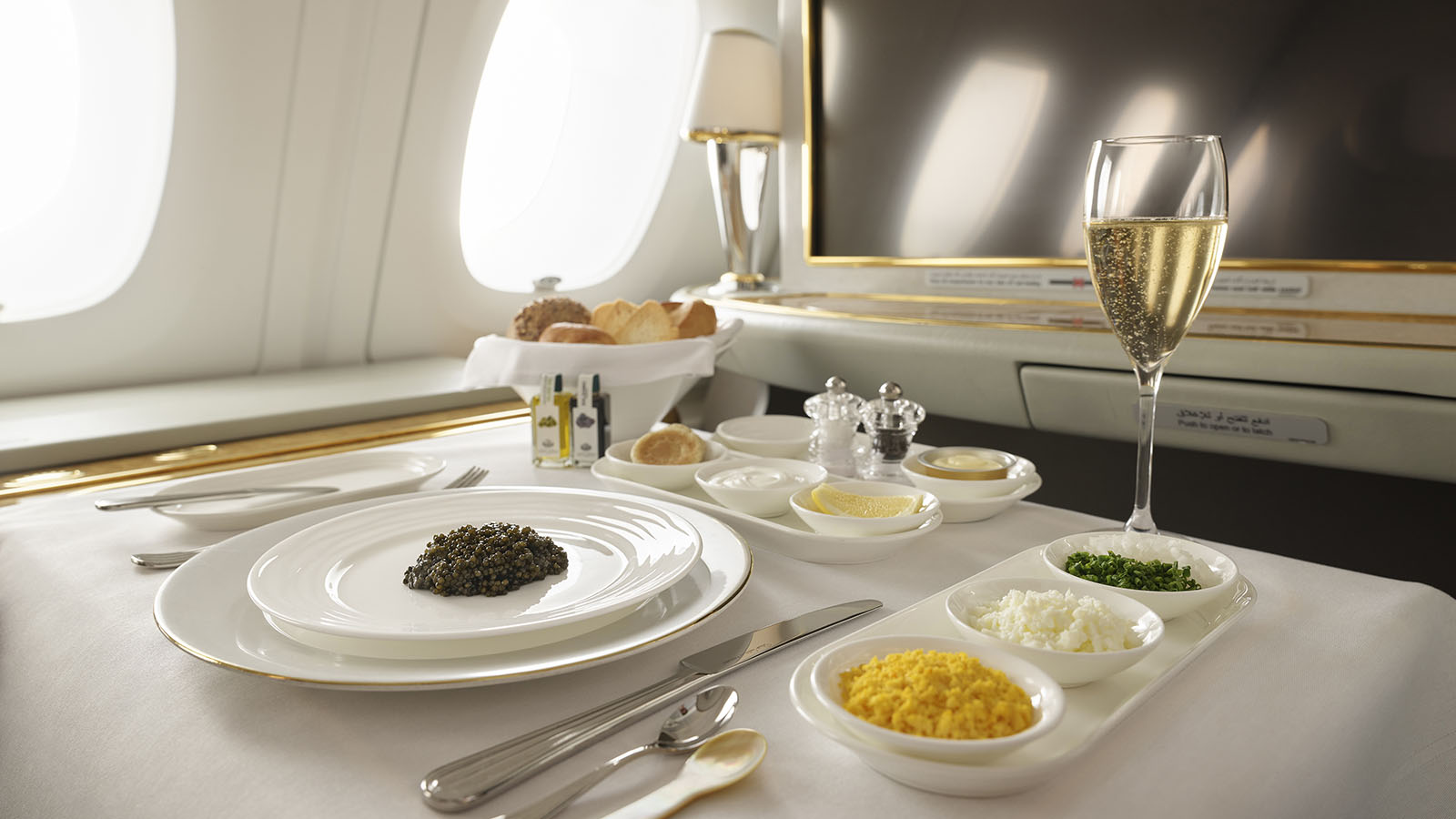 Emirates offers First Class service on both flights, including 'unlimited' caviar. Qatar Airways only has First Class on the Airbus A380 between Sydney and Doha. Neither airline has Premium Economy all the way to Rome, so I've excluded it from this table.

using Qantas Points
Economy
Business
First
Perth to Rome
(via Dubai/Doha)
50,300
119,200
170,800
Adelaide to Rome
(via Doha)
61,500
139,200
n/a
Sydney/Melbourne/Brisbane to Rome
(via Dubai/Doha)
66,200
159,000
227,500
Qantas Points required are per person, one way. Taxes, fees and charges are also payable and vary by route.
Points hack: Perth to Rome with Qatar Airways and Emirates is a 'sweet spot'! It requires far fewer points than most other destinations in Europe because the distance between Perth and Rome is just within 'Zone 8' on the partner table, rather than 'Zone 9'.
Using Velocity Points with Singapore Airlines and Etihad
Velocity Frequent Flyer is the loyalty program of Virgin Australia and boasts bespoke partnerships with carriers such as Singapore Airlines and Etihad. Both airlines have excellent Business Class products, though neither offers First Class all the way between Australia and Rome.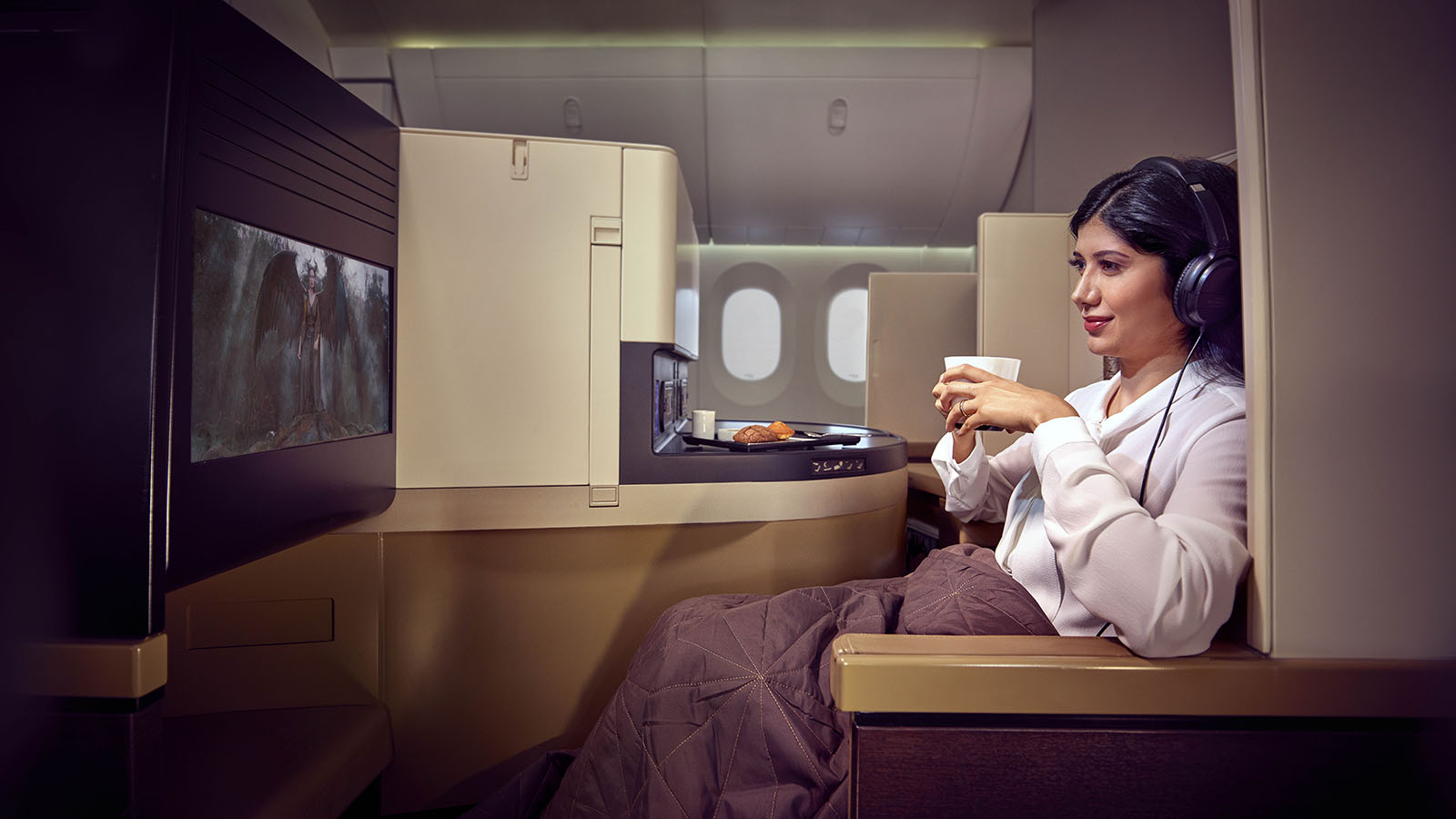 Note that Etihad doesn't have Premium Economy and only flies to Sydney and Melbourne. Singapore Airlines does offer Premium Economy on selected flights to Sydney, Melbourne and Brisbane. But while the points costs are low, both airlines have an extra carrier charge to pay when using Velocity Points.

using Velocity Points
Economy
Premium Economy
Business
Perth to Rome
(via Singapore)
65,000
n/a
121,000
Adelaide/Brisbane to Rome (via Singapore)
Sydney/Melbourne to Rome (via Singapore/Abu Dhabi)
75,000
112,500
139,000
Velocity Points required are per person, one way. Taxes and fees are also payable and vary by route.
Soon, Qatar Airways will join the fold at Velocity Frequent Flyer. In addition to Qantas Points, you'll be able to use Velocity Points to fly Qatar Airways to Europe!
Using KrisFlyer miles with Singapore Airlines
There are many great reasons to use KrisFlyer miles for Singapore Airlines flights to Rome. One of them is that you'll pay very low fees and taxes – usually under AU$100 each way, per person! You can also enjoy a free stopover in Singapore on return Saver (or one-way Advantage) award bookings.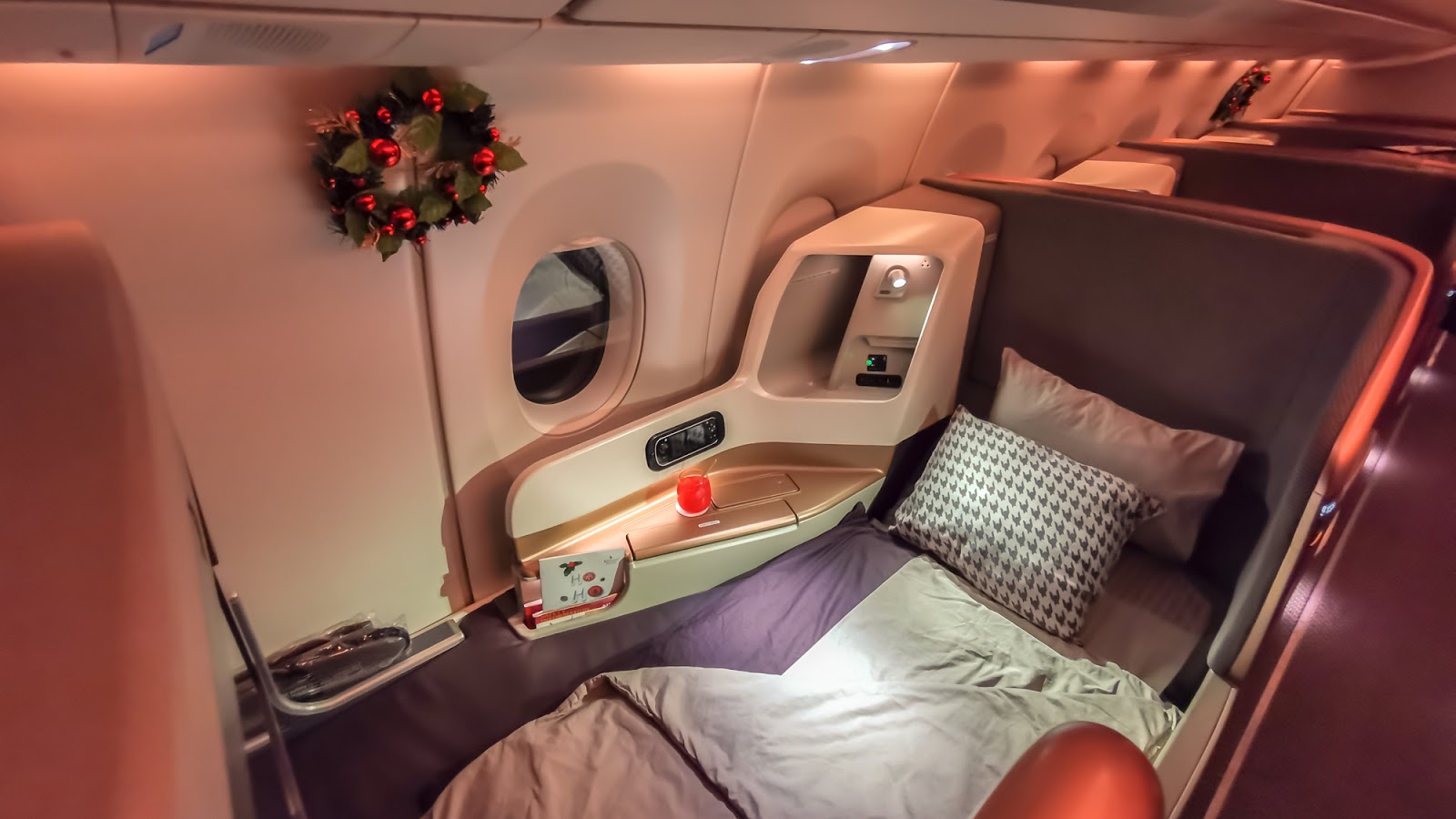 KrisFlyer miles are easily transferred from many bank partners including American Express Membership Rewards, Westpac Altitude, NAB Rewards, Citi Rewards and more.

using KrisFlyer miles
Economy
Premium Economy
Business
Perth/Darwin to Rome
(via Singapore)
47,500
77,000
119,500
Adelaide/Brisbane/Sydney/Melbourne/Cairns to Rome
(via Singapore)
58,500
101,000
130,500
KrisFlyer miles required are per person, one way for a Saver award. Taxes and fees are also payable and vary by route.
Getting around Rome's Fiumicino Airport
If you're arriving or departing Rome on a long-haul international flight with a major carrier, you'll be going through the modern Terminal 3. Tax Refund counters are located on the departures level – I've found it's best to go early as there are often long lines.
Happily, a Business (or First Class) boarding pass will get you through the Fast Track immigration and security lane. That's a time-saver for sure, and leaves you with much more time to shop at the Tax-Free Mall. Here, all items are completely exempt from the 22% VAT, so you could snag a great bargain.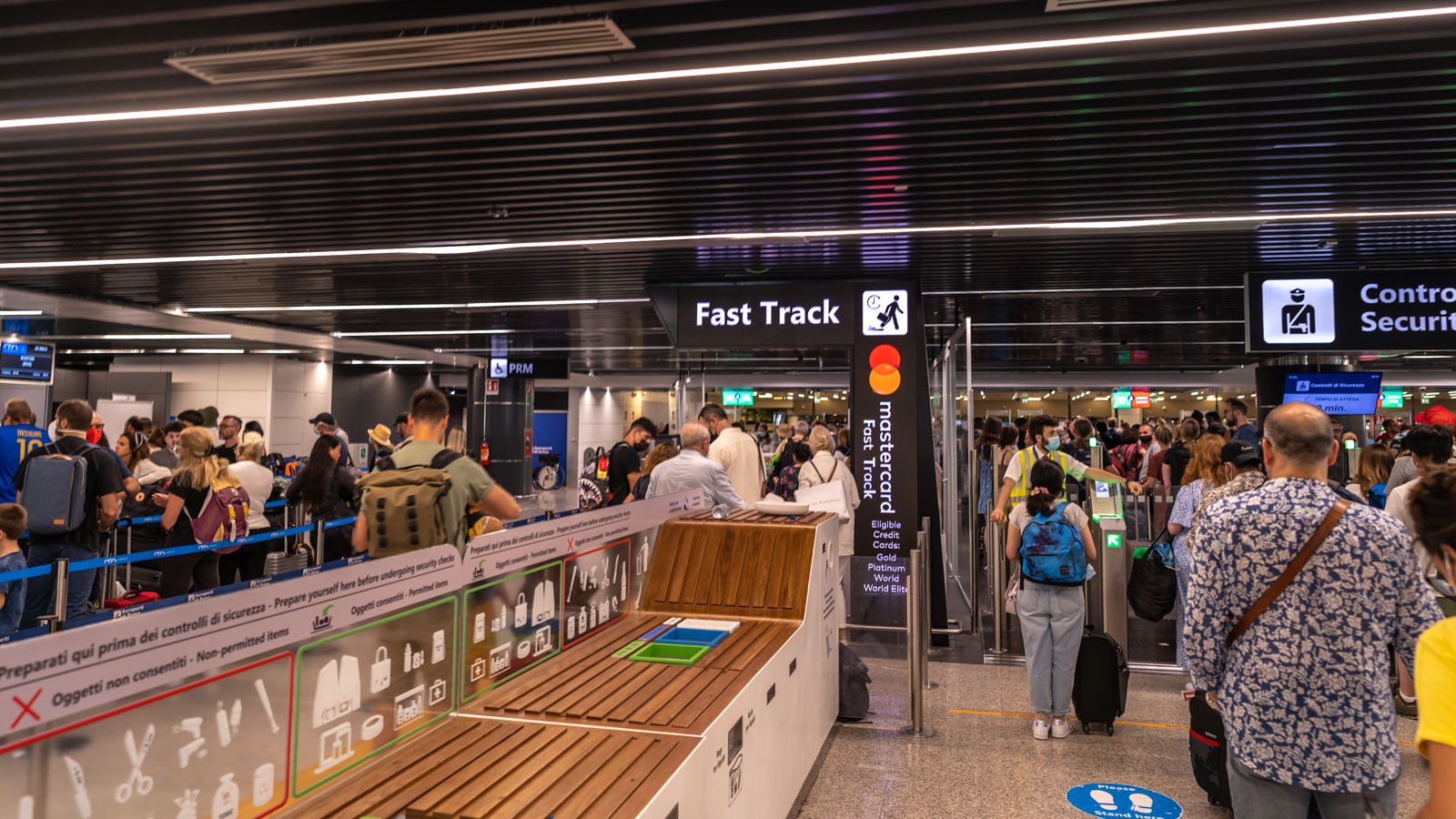 Airline lounges here are fairly limited for Australian-based travellers. If you're flying on Qantas or Qatar Airways, you could make a beeline for the British Airways Rome Lounge, which is a quiet haven within an elegant space. Otherwise, most other airlines use the Plaza Premium Lounge.
As for getting between Fiumicino and Rome itself, the Leonardo Express train is a quick option. The journey takes 30 minutes and whisks you straight to Roma Termini station, where many other connections await. It costs €14 (AU$20.3) per passenger or €40 (AU$58) for groups of four, each way. But even larger groups might benefit from a pre-organised airport transfer instead.
Earning and using points on hotels in Rome
Booking directly through the property
You'll be spoiled for choice when choosing a place to stay in Rome. All of the major loyalty chains have properties in the Italian capital. Travellers loyal to key programs such as Hilton Honors, IHG One Rewards, Marriott Bonvoy and Accor Live Limitless have many hotel options up their sleeve.
For example, I stay at the Mercure Roma Termini – a modern 4-star property. With Accor Live Limitless (ALL) Gold status, I enjoy a room upgrade and a welcome drink at the bar. I also earn 1,405 ALL points from booking direct, worth €28 (~AU$40.70) off a future booking, including 50% bonus points as a Gold member.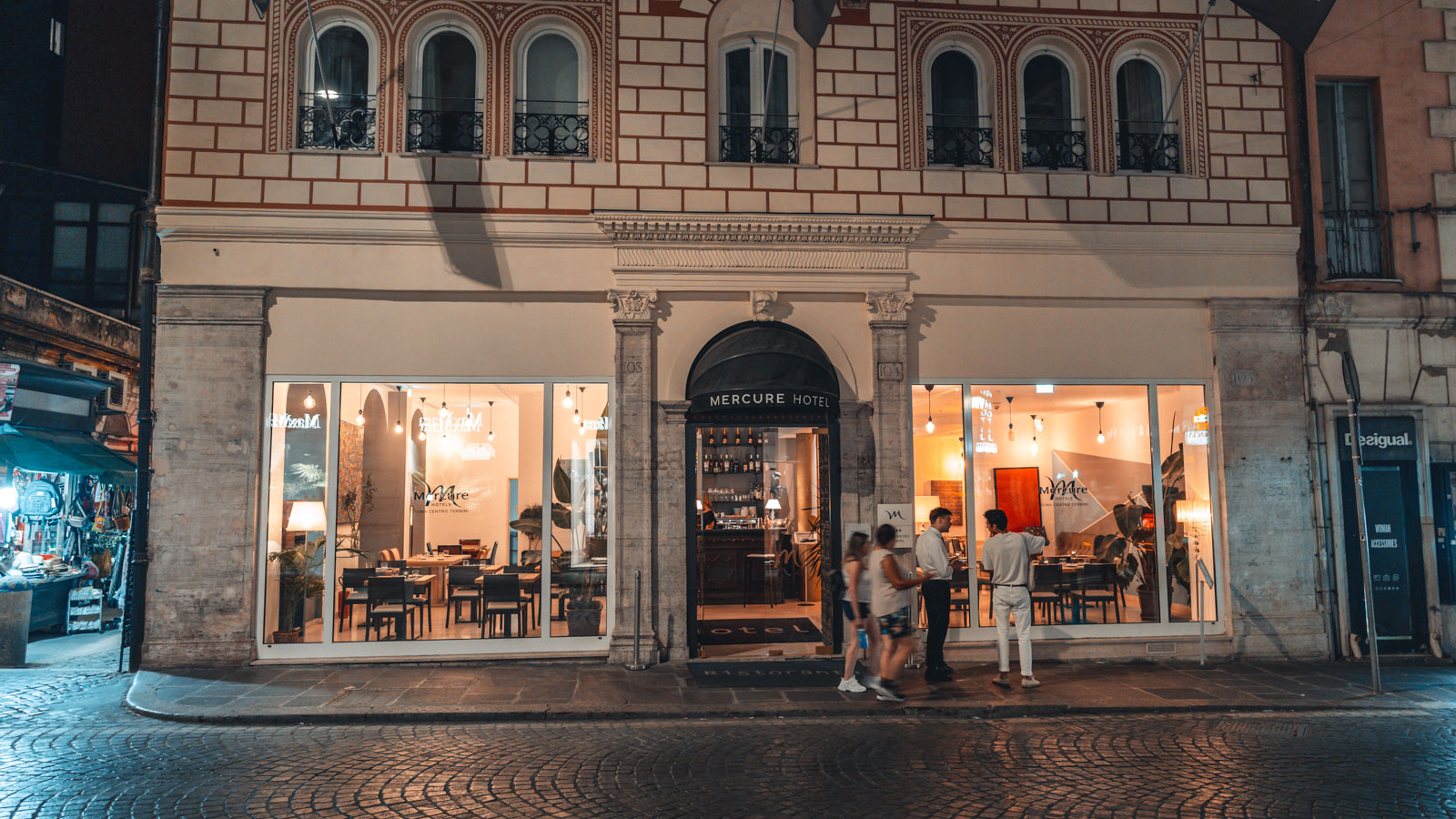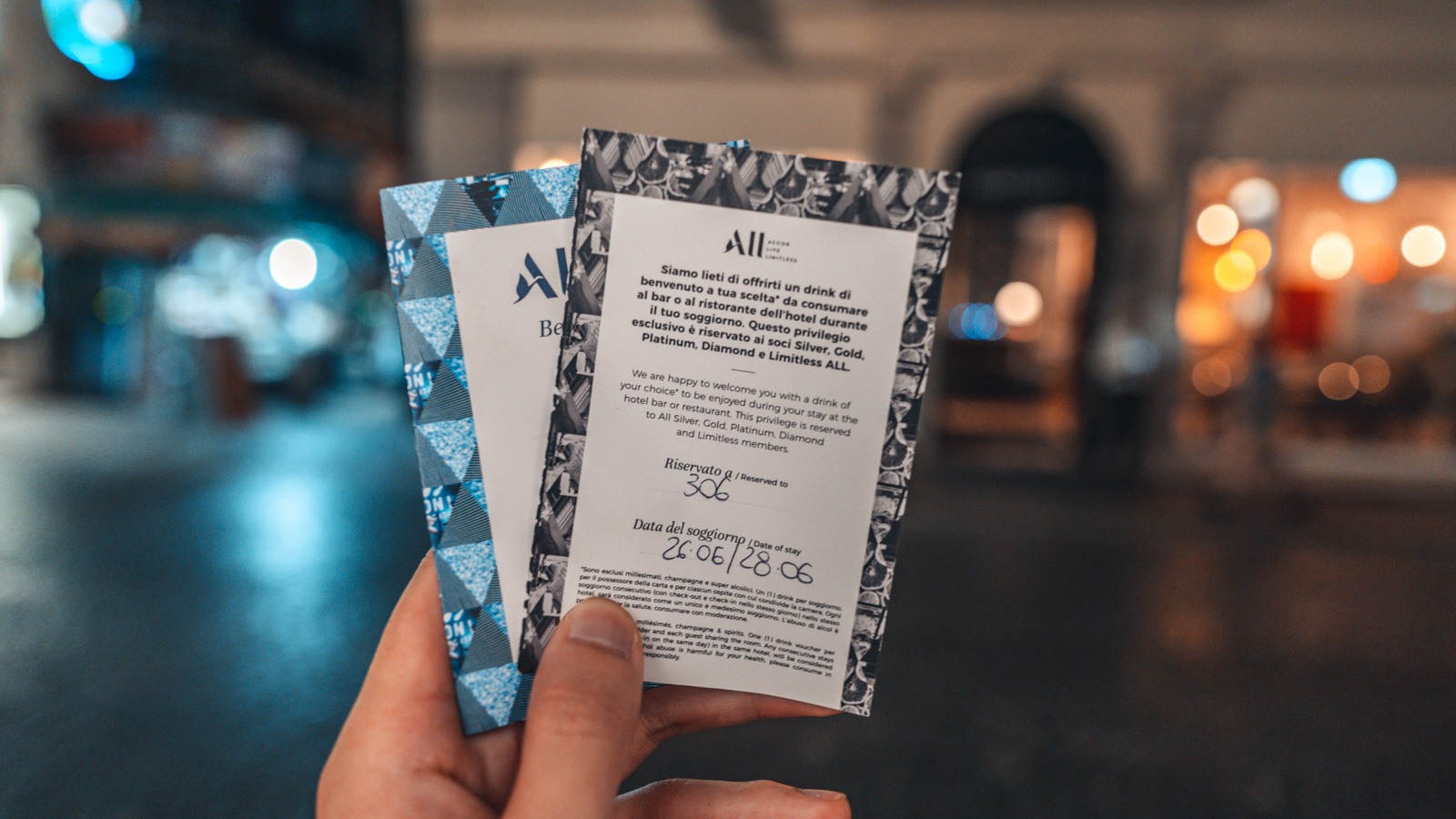 Best Western Rewards, Choice Privileges, GHA DISCOVERY, Radisson Rewards and World of Hyatt also have properties (or affiliated brands) across the city. But be sure to book direct with the property or hotel chain to earn points and enjoy full status benefits.
Booking through third-party programs
If you're not particularly involved with any hotel's loyalty chain, you can still earn points on your stay in Rome. It's easy to earn Qantas Points, Velocity Points or KrisFlyer miles through some booking websites.
Booking through American Express
Hold a shiny American Express Platinum or Centurion card? Then don't forget about American Express' Fine Hotels + Resorts (FHR) program. Selected hotels offer amazing extras including complimentary breakfast, guaranteed 4:00 pm checkout, room upgrades and a property or dining credit.
Amex Explorer Card Members aren't forgotten either, with access to The Hotel Collection. This offers similar benefits such as property credits and room upgrades for stays of at least two nights.
Finally, the following American Express Cards offer an annual travel credit which you could use towards your next hotel stay in Rome:
Point Hacker's tips and tricks
Here are our top tips and tricks to get around Rome while maximising your points and rewards.
Getting to Rome
If you plan to book Singapore Airlines using Velocity Points, aim to make your reservation before 5 October 2022. That's when Velocity is introducing 'carrier charges' on all Singapore Airlines reward bookings. In Business Class, this will add US$480 to the cost of a return reward booking between Australia and Europe. That's almost AU$700 per person, alongside the points you'll redeem.
Getting around Rome
Getting around with public transport is easy. I mainly catch the bus and the subway to explore the city. Single fares are €1.50, but I recommend the 24/48/72 hour tickets which are €7/€12.5/€18, respectively.
Buy your tickets from a yellow machine if you want to pay by card and earn points! Most Australian rewards cards charge international transaction fees, but some don't. Others, such as the Qantas Premier Platinum, give you more points on overseas transactions.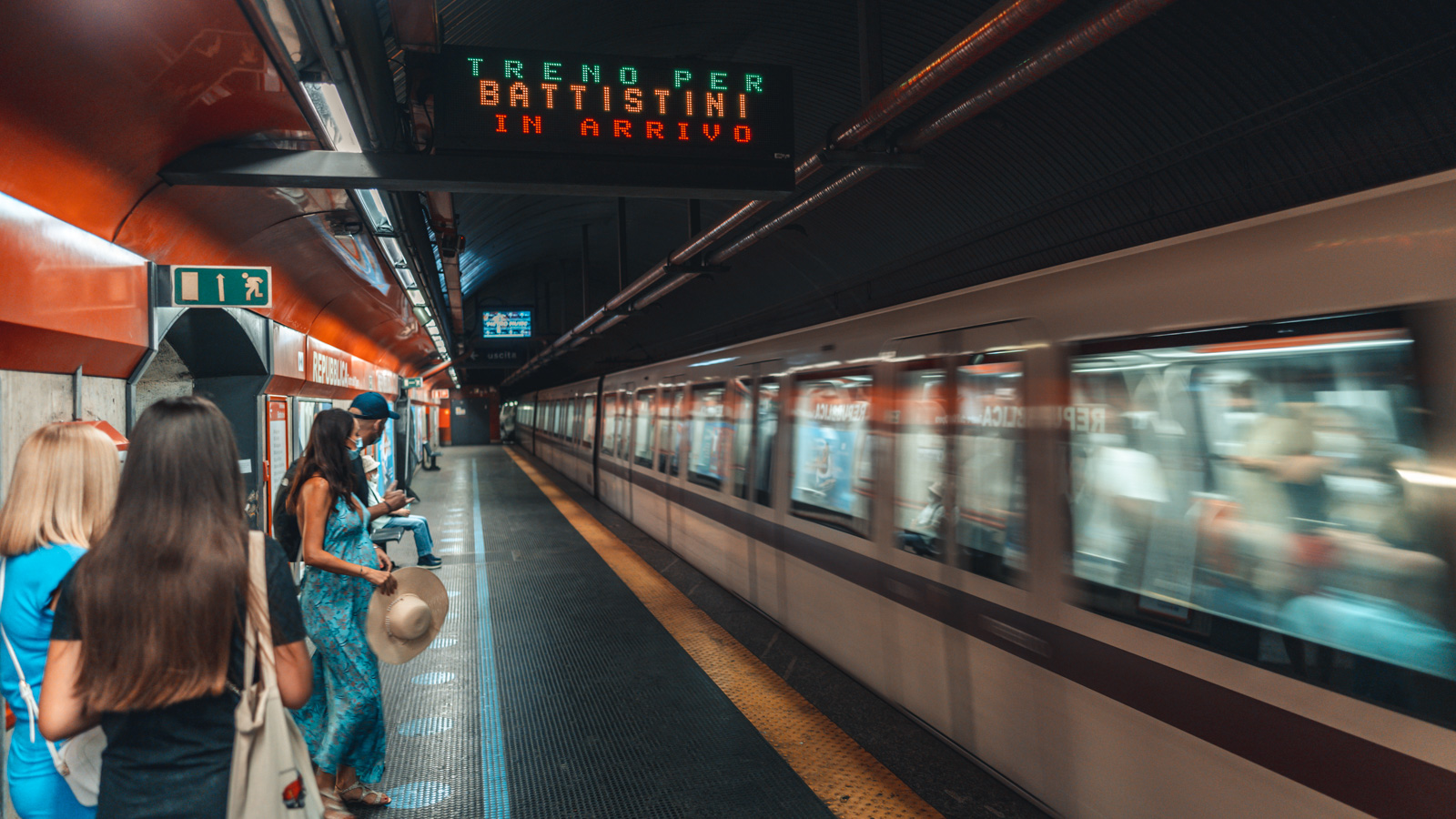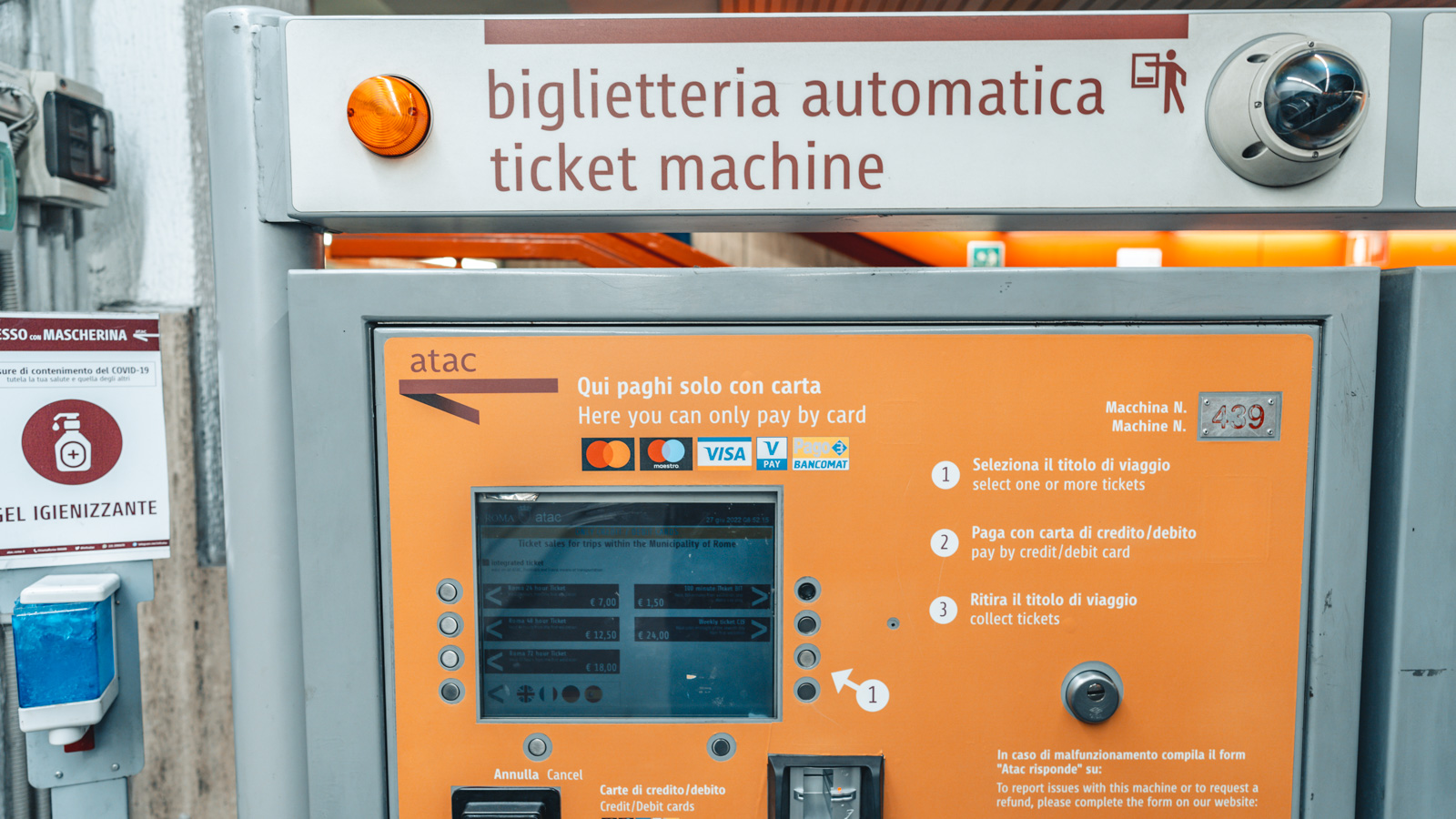 Earn Qantas Points with Viator
Earn points with every bite
Plenty of restaurants in Rome can be booked through Quandoo and The Fork. I use both on this trip – Quandoo earns me 100 Qantas Points per booking.
Through TheFork, I earn 2,000 points ('Yums) from a dinner in Rome, thanks to a special promo code. That's worth AU$50 off at a restaurant in Australia, or €50 off at a restaurant in Italy! I'm saving it up to use when I next visit Europe again.
Tipping is appreciated, but not strictly required in Italy compared to other European countries.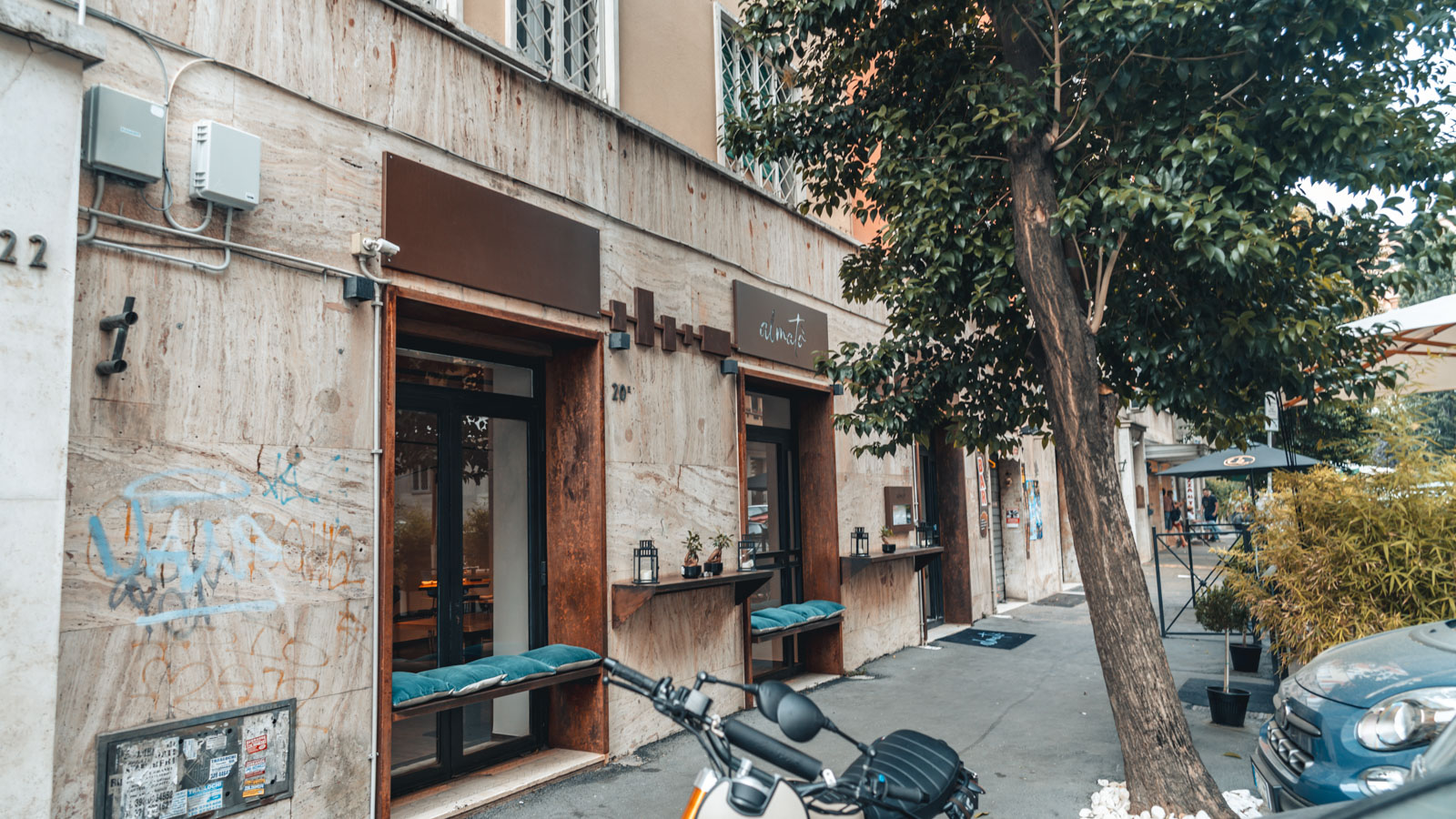 Don't get bitten with Tax Refunds
Global Blue is the main tax refund agency within Europe, though there are a few others. If you shop at big-name stores in Rome and want to claim a tax refund when you leave, often the transaction will be processed by Global Blue.
But when you claim your tax refund at the airport, consider accepting cash rather than a refund on your card. If you take a refund on a points-earning credit card, you'll actually lose points on the transaction.
Plus, I found out the hard way that Global Blue converts the tax refund amount in Euros to your home currency, taking a hefty commission out of it in the process. This is buried in the fine print once you process the refund at the airport. I was expecting a ~AU$400 refund but only got ~AU$350 back after this hidden commission. I would have been better off taking cash for a fee of €8.
Make the most of your points when you next roam to Rome!
Photography by Brandon Loo, who travelled at Point Hacks' expense.
How to hack your way to Rome with points
was last modified:
October 19th, 2023
by