Velocity sets KrisFlyer transfer return date, changes to Velocity Points tables
Posted:
July 5, 2022 - 12:02 pm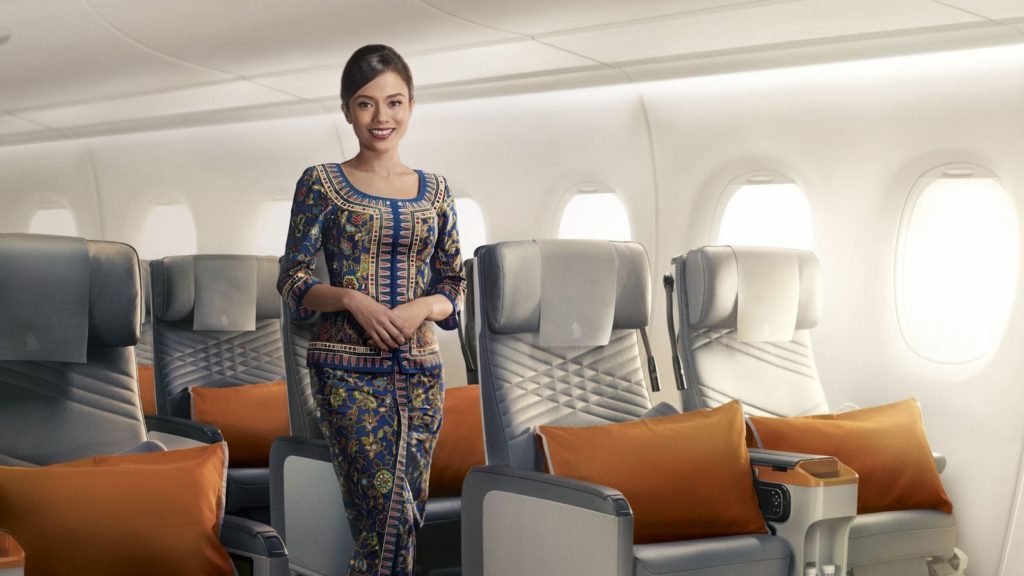 What we'll be covering
Velocity Frequent Flyer members have a lot to celebrate, but there's also some not-so-great news to share. So now's the time to rally up your friends and family and put your Velocity Points to good use.
Starting off with the positive developments: Premium Economy rewards on Singapore Airlines are now available with Velocity Points! And we also have a firm date for when the highly-anticipated Velocity-KrisFlyer transfer kicks off again. That's sure to get many people excited.
First Class and Suites redemptions on Singapore Airlines are still being worked through and hopefully, won't be too far away either.
But come October 2022, the points needed for some Business Class rewards on certain partner airlines will go up, slightly. And Singapore Airlines bookings with Velocity Points will attract a new carrier charge. With three months' notice of these changes, you've got plenty of time to start planning a points splurge now.
Velocity-KrisFlyer transfer return date set
Well, it's finally back, folks. From Tuesday 19 July 2022, Velocity Frequent Flyer and Singapore Airlines KrisFlyer will flick the switch on points transfers. We'll once again be able to convert our hard-earned Velocity Points into KrisFlyer miles for greater access to Singapore Airlines and Star Alliance partner reward flights.
The one mystery is what the transfer rate will be. So far, Velocity hasn't divulged that to us. There's also no firm info on the transfer page or the T&Cs, apart from a disclaimer that Velocity can vary the points transfer rate at any time.

Previously, the latest transfer rate was 1.55 Velocity Points to 1 KrisFlyer mile, with a minimum transfer of 5,000 points or miles in either direction. We'll update our guide to the Velocity-KrisFlyer transfer page once the new rate is confirmed.
Sign-up for our newsletter to keep up with our latest guides →
Premium Economy rewards are back
From now, you can once again redeem Velocity Points for Singapore Airlines Premium Economy reward seats. You'll find the cabin on selected Airbus A350 and all Boeing 777 and Airbus A380 flights within the Singapore Airlines network. Up to eight Premium Economy rewards are available via Velocity.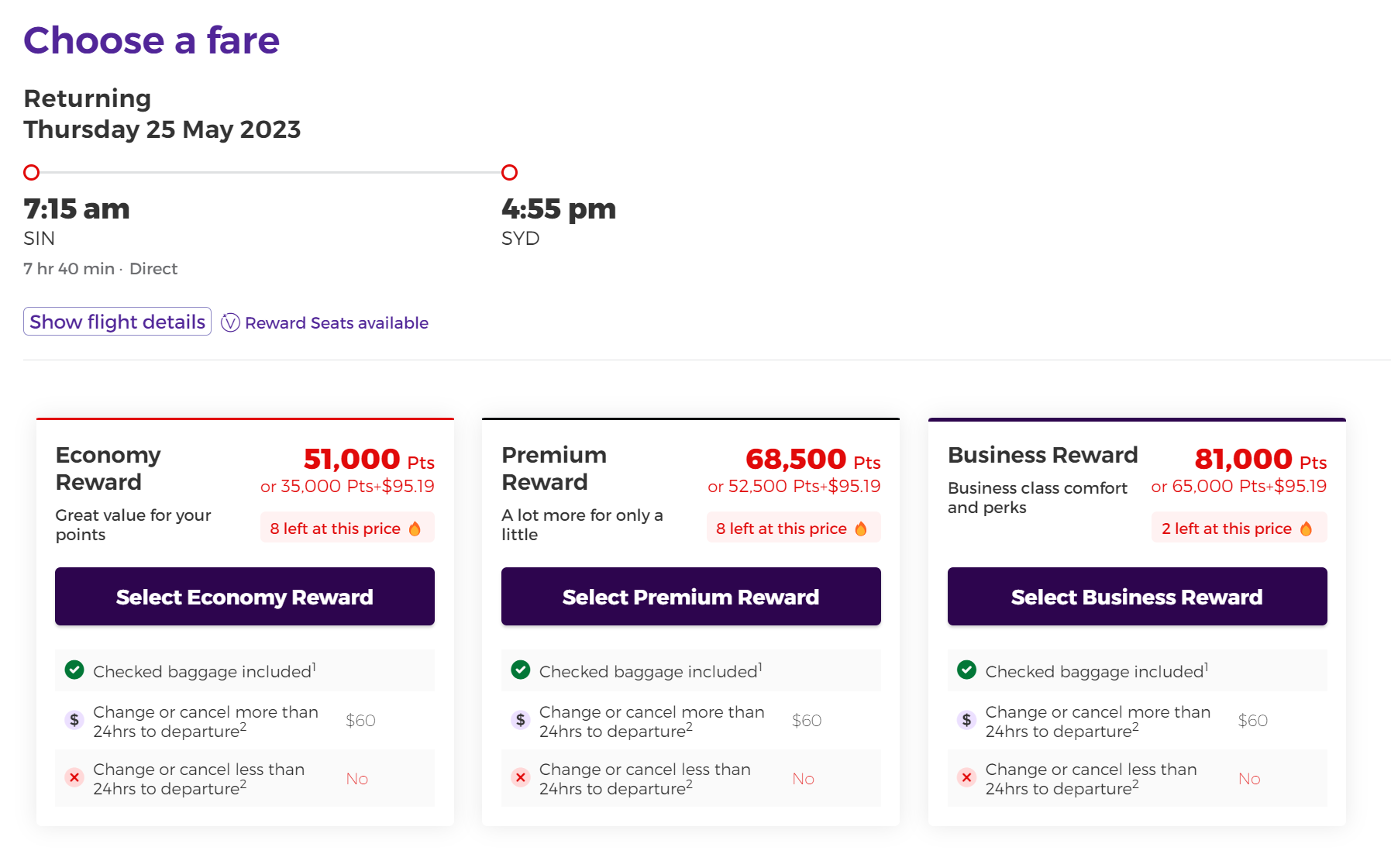 Here are the points needed for a Premium Economy reward:
Route (Premium Economy)
Velocity Points
Sydney-Singapore
Melbourne-Singapore
Brisbane-Singapore
52,500 points
Singapore-London
75,000 points
Sydney, Melbourne or Brisbane to London
via Singapore
112,500 points
Taxes and carrier charges are extra and vary by route.
We think it's worth noting that you can get a Business reward seat for not much more in points, so we'd suggest booking that if possible. You'll get a fully-flat bed and lounge access with a Business Class ticket. See the table further down on this page to compare the points needed.
So right now, you can book Singapore Airlines Economy, Premium Economy and Business Class reward seats with Velocity Points.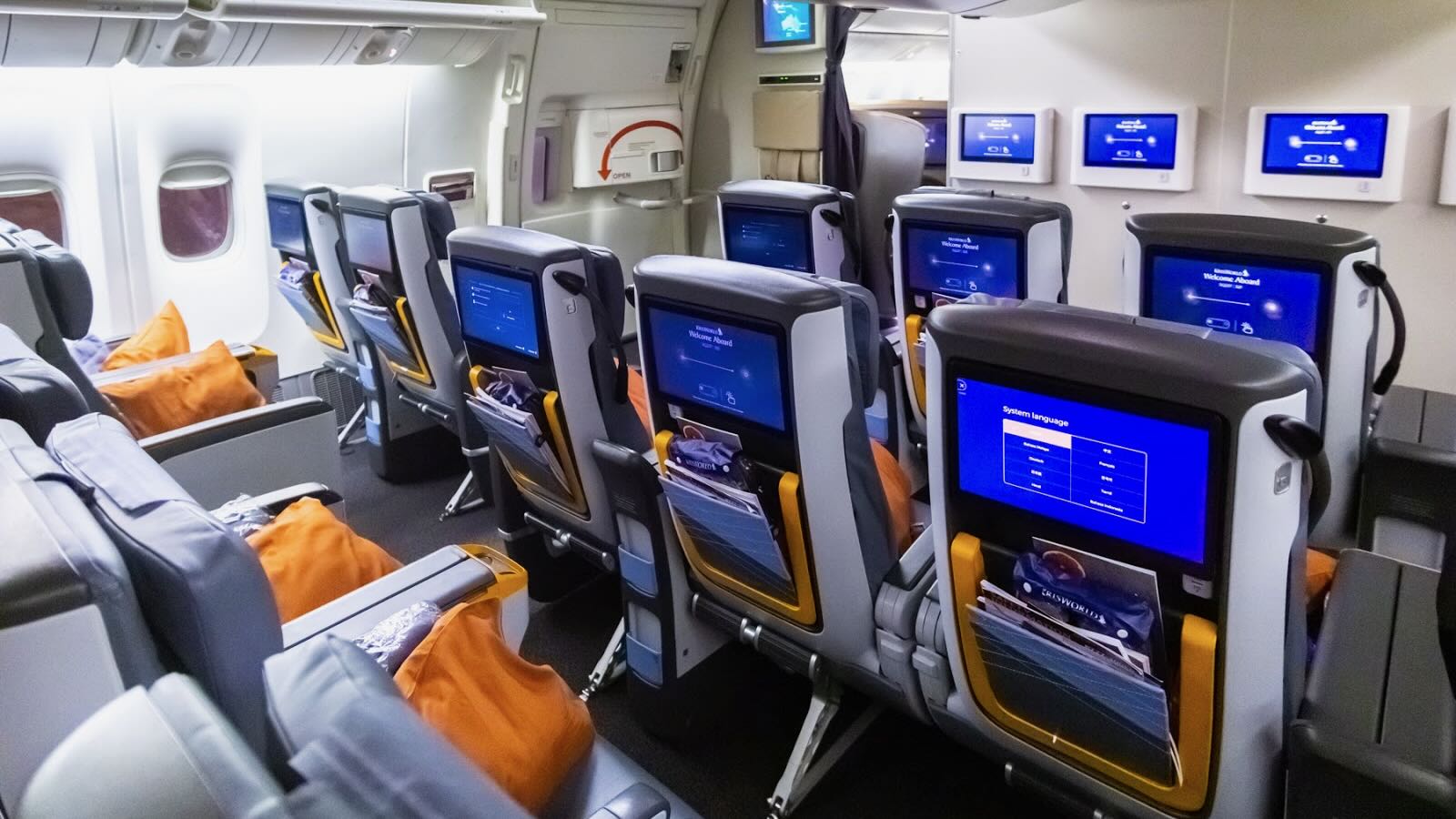 Ad – Scroll down to continue reading.Minimum spend, terms & conditions apply.
Singapore Airlines carrier charges are inbound
It seems that in the world of points, all good things – such as the low fees on Singapore Airlines rewards – must come to an end. Unfortunately, Velocity Frequent Flyer will be introducing a carrier charge for Singapore Airlines reward seat bookings made from 5 October 2022.
| | | | | |
| --- | --- | --- | --- | --- |
| Miles | Economy | Premium Economy | Business | First/Suites |
| 0-4,200 | US$30 | US$60 | US$90 | US$90 |
| 4,201+ | US$50 | US$100 | US$150 | US$150 |
The new charges apply per person, and per sector. So if you're booking a return Sydney-Singapore-London reward seat for two people, expect to pay eight carrier charges. That would be an extra US$480 (~AU$698) per person in Business or First Class.
Make sure you lock in your booking before 5 October 2022 to avoid the carrier charges. Any existing bookings modified after that date will also be subject to the new fees – your reservation may need to be cancelled and re-booked.
While no one likes paying more fees, these carrier charges are far more reasonable compared to what Velocity Frequent Flyer charges for Etihad flights, which tops out at US$320 for First Class. But it's still going to hurt your savings, particularly for multi-leg rewards for multiple people.
Case study: Singapore Airlines Business Class
Take a look at a Singapore Airlines Business Class reward with Velocity Points. Our reference fare is AU$4,399 for a return Sydney-Singapore ticket in Business Standard in May 2023.
| | | |
| --- | --- | --- |
| Sydney-Singapore (return) | Booking up to 4 Oct 2022 | Booking after 5 Oct 2022 |
| Velocity Points required | 130,000 pts | 134,000 pts |
| Taxes and charges (approx) | AU$188 | AU$450 |
| Value per Velocity Point | 3.24 cents per point | 2.95 cents per point |
And here's an example for a return Sydney-Singapore-London fare in Business Standard in May 2023, which we priced at AU$9,455.
| | | |
| --- | --- | --- |
| Sydney-Singapore-London (return) | Booking up to 4 Oct 2022 | Booking after 5 Oct 2022 |
| Velocity Points required | 278,000 pts | 278,000 pts |
| Taxes and charges (approx) | AU$572 | AU$1,168 |
| Value per Velocity Point | 3.20 cents per point | 2.98 cents per point |
We value Velocity Points at 1.80 cents each, for reference. While the increased points and new carrier charges put a fair dent in the value of this redemption, it's still good value after the changes.
Velocity to slightly modify 'partner' reward table
Business a bit pricier, Economy now cheaper on some routes
Velocity will also change the number of points needed for reward seat redemptions on certain partner airlines from 5 October 2022. Overall, it's not too bad, with many rewards staying the same price. In fact, some Economy redemption prices are going down!
But the existing 10 zones will increase to 12, so some bookings will end up costing a little more in Business Class, and less in Economy. Premium Economy and First Class redemptions aren't affected at all.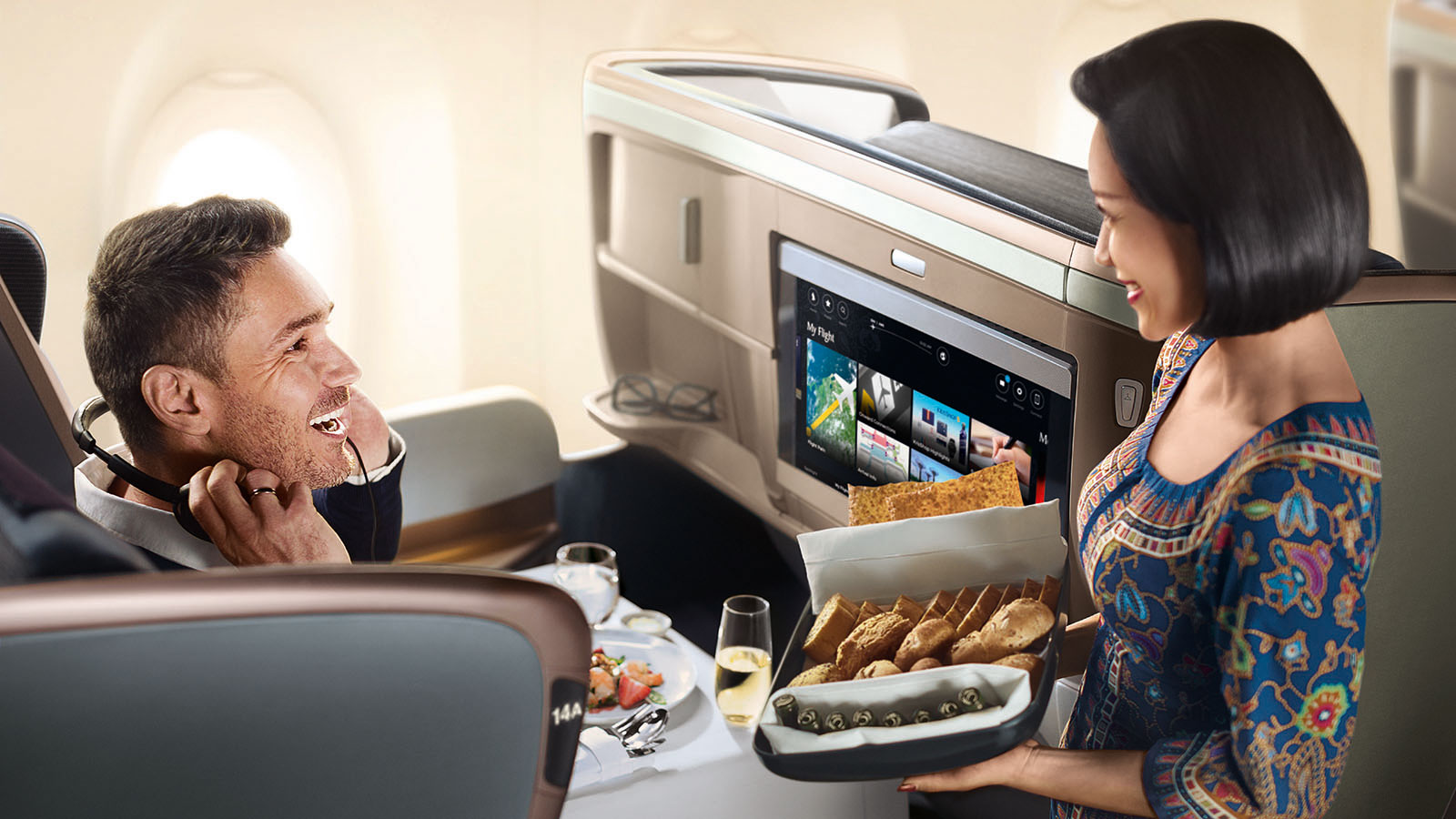 This change will apply to Velocity reward seat bookings on:
Air Canada
Etihad
Hawaiian Airlines
Singapore Airlines
South African Airways
Here are the rates in the table below, valid for bookings from 5 October 2022. Most of the numbers are the same as before – the only changes have been underlined.
One-way miles
Economy
Premium Economy
Business
First/Suites
1-600
10,000
15,000
18,000
26,000
601-1,200
14,000
21,000
26,000
38,000
1,201-2,400
20,000
30,000
38,000
56,000
2,401-3,000
(New zone)
25,000
(was 28,000)
42,000
55,000
(was 53,000)
78,000
3,001-3,600
(New zone)
27,000
(was 28,000)
57,000
(was 53,000)
3,601-4,200
(New zone)
29,000
(was 35,000)
52,500
67,000
(was 65,000)
95,000
4,201-4,800
(New zone)
31,000
(was 35,000)
71,000
(was 65,000)
4,801-5,800
42,000
63,000
78,000
114,000
5,801-7,000
50,000
75,000
92,000
134,000
7,001-8,500
56,000
84,000
104,000
152,500
8,501-9,500
65,000
97,500
121,000
177,000
9,501-15,000
75,000
112,500
139,000
203,000
Once again, be sure to lock in your bookings before 5 October 2022 to secure the lower rates, if you're planning on flying Business Class on routes from 2,401 to 4,800 miles in distance. But even then, the changes are modest, with the largest increase being just 6,000 Velocity Points.
Routes that fall into those brackets include Singapore Airlines flights from Australia to Singapore (excluding Darwin). Business Class rewards will cost 2,000 points more, while Economy rewards will become cheaper by a few thousand points.
It also affects redemptions from Australia to most of South East Asia, including places like Bangkok. Those based in Perth and Darwin will be most affected by this.
For comparison, these new rates are still well under what Qantas Frequent Flyer currently charges for partner reward seats. At this stage, there are no planned changes to the 'Virgin Australia' points table, which also includes United and Virgin Atlantic flights.
Summing up
Firstly, it's great that Velocity and KrisFlyer are opening up points and miles conversions again. It's a unique program benefit that offers Velocity members a far wider reach via KrisFlyer miles. With Premium Economy rewards back again, that just leaves First Class/Suites rewards to return.
Singapore Airlines flights are one of the best-value redemptions you can get with Velocity Points. Not only are the points required quite low, but we don't have to pay much in the way of fees and charges.
That position isn't changing too much, with the points needed for Business Class increasing mildly with flights from 2,401 to 4,800 miles in length. The new carrier charges will also sting the wallet a bit, but they aren't too extreme. Just look at what Emirates is charging with Qantas Points.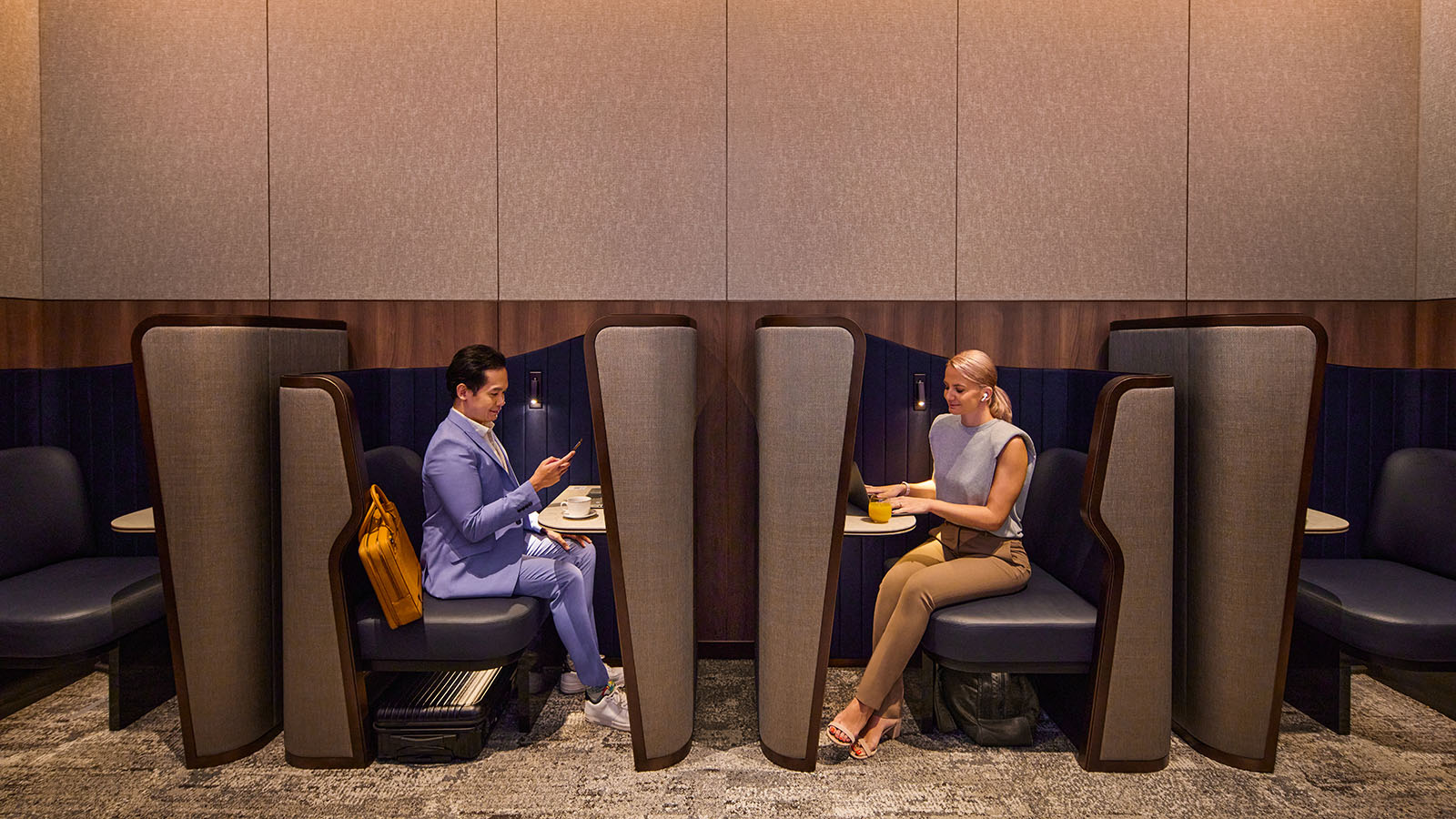 At the end of the day, these moves aren't unexpected. Velocity Frequent Flyer hasn't changed its points tables for over six years. In fact, the June 2016 changes actually saw partner rewards becoming cheaper than before. Since then, the aviation landscape has changed drastically. Costs have increased massively, so loyalty programs need to keep up if they are to continue to offer good seat availability.
Velocity Frequent Flyer has access to more Singapore Airlines reward seats than are made available to many of Singapore Airlines' Star Alliance partners. This is most noticeable in premium cabins, such as Business Class and Premium Economy Class. We've recently found it very easy to get Singapore Airlines Business Class reward seats from Europe in 2023, compared to using Qantas Points on oneworld airlines.
If the price to maintain that availability is a very modest increase in points and a new carrier charge, then we'll just have to roll with that.
Velocity sets KrisFlyer transfer return date, changes to Velocity Points tables
was last modified:
August 24th, 2023
by