Qantas Frequent Flyer's partnership with restaurant-booking platform Quandoo spans multiple countries, not just Australia. In this short guide, learn how to earn points when dining out with Quandoo.
Best of all, new customers can pocket an easy 900 points just by signing up and downloading the mobile app!
What is Quandoo?
Quandoo is one of the largest online restaurant booking platforms in the world with listings ranging from independent restaurants, to much-loved chains and Michelin starred establishments. Earn Qantas Points when dining out at participating restaurants in 12 countries:
Austria
Australia
Finland
Germany
Hong Kong
Italy
Luxembourg
Netherlands
Singapore
Switzerland
Turkey
United Kingdom
Ad – Scroll down to continue reading.Minimum spend, terms & conditions apply.
How do I earn Qantas Points with Quandoo?
In a nutshell, you will earn 100 Qantas Points per booking. As expected, points are not awarded on cancelled or no-shows, and you won't be able to earn Quandoo's own loyalty points if you opt for Qantas Points.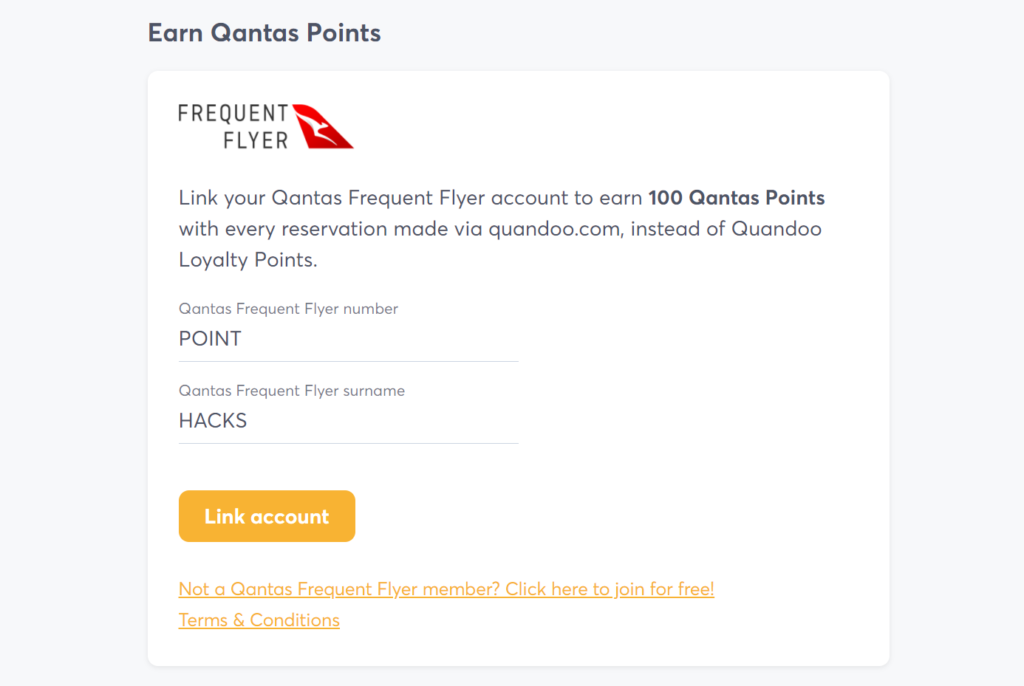 Bonus sign-up points
For a limited (unspecified) amount of time, new customers can earn some free and easy bonus points:
400 Qantas Points for signing up for a free Quandoo account and linking your Qantas Frequent Flyer account
Once you've linked your Qantas account, earn 500 Qantas Points by downloading the Quandoo App and logging-in within 14 days.
In general, Qantas Points are usually awarded within 7 days after dining. For new users, bonus sign-up points will be credited within 14 days.
Summing up
Quandoo is a free restaurant booking service with coverage over 12 countries including Australia. There's no cost to make reservations through the platform, so be sure to utilise the service if your desired restaurant is part of the program.
100 Qantas Points isn't a lot on its own, but it does add up over time, particularly if you, your family or friends like to dine out reasonably often. Remember, always volunteer to make the booking! Finally, double-dip by paying the restaurant bill with a Qantas Points-earning credit card.
Want to learn more about earning points with other restaurant booking platforms? Check out our guide to earning Qantas and Velocity Points from restaurant reservations.
Frequently asked questions
How does Quandoo make money?
Quandoo earns commissions from restaurants on bookings made through its own platform. There is no cost to you as the end-consumer, and it should not affect the service you receive in the restaurant.
How do I cancel my Quandoo booking?
To cancel or change your reservation, follow the link in your confirmation email. Alternatively, log in to your Quandoo account and navigate to your list of bookings to make changes or cancellations.
How do I earn Qantas Points with Quandoo?
Simply link your Qantas Frequent Flyer account to your Qandoo account by logging in and navigating to 'Profile'. Look for the section called 'Earn Qantas Points' and enter your details there.
How to earn Qantas Points when dining out with Quandoo
was last modified:
October 19th, 2023
by