Rocketmiles is a hotel aggregator service that offers kickbacks for hotel bookings in the form of frequent flyer miles. There are a few good bonus point offers available at the moment, primarily for those making their first booking.
In particular, there is an offer on until 31 December 2020 that allows you to earn 5,000 miles with pretty much any participating frequent flyer programme, including Asia Miles, KrisFlyer, AAdvantage, United Mileage Plus, and Alaska Airlines Mileage Plan.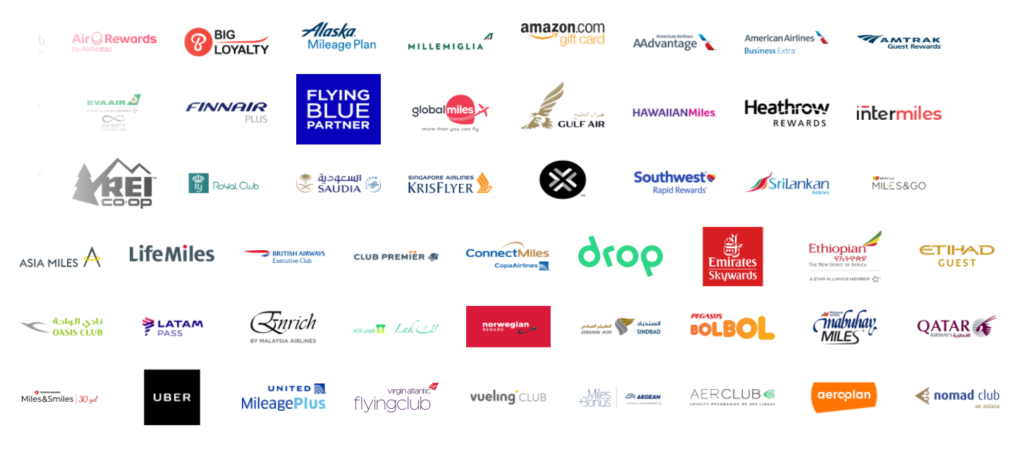 What are the latest deals from Rocketmiles?
Rocketmiles tends to have longer-lasting deals, though most are targeted at new users. If you use an email, frequent flyer account or credit card that has previously been linked to a Rocketmiles booking, you may not be eligible for these offers.
Last updated: 1 October 2020
Rocketmiles Boosters
While you're finalising your room booking, Rocketmiles generally offers a 'Points Boost' proposition, where you pay more for your room rate in exchange for earning more rewards points. It looks like this: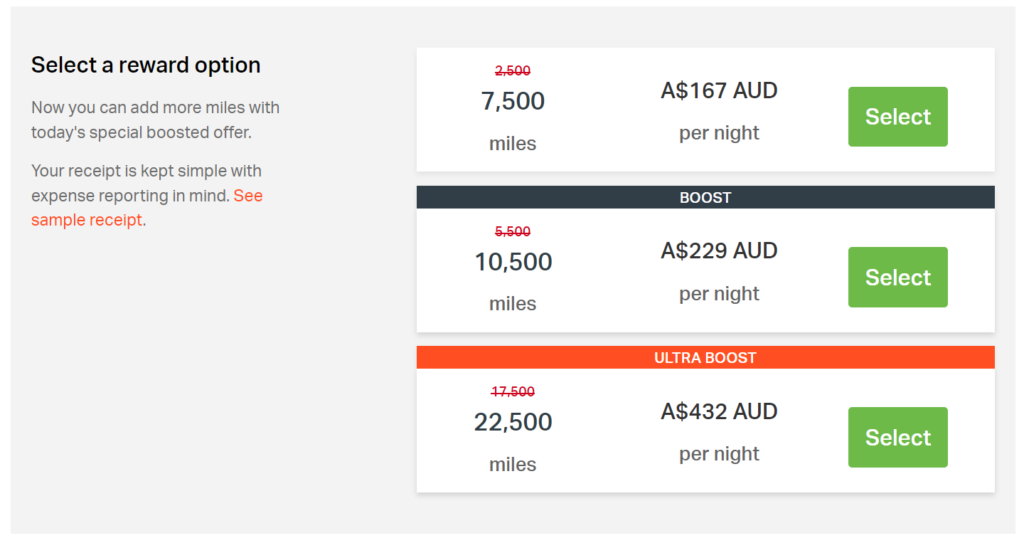 Whether the booster is worth it or not depends on your individual situation. If you're a bit short of a reward booking you really want to make, perhaps it could be good to pay more on the room rate to snag those points.
Using the Asia Miles example above, here's how much you'd be paying over three nights to earn extra miles:
Boost: Paying A$186 for 3,000 more miles
Ultra Boost: Paying $795 for 15,000 more miles
We normally value Asia Miles at roughly 1.5 cents each, so it wouldn't make financial sense to pay for the Boost or Ultra Boost options unless you really needed those bonus points for something (or if work is paying for the room rate and it's within your budget).
Ad – Scroll down to continue reading.Minimum spend, terms & conditions apply.
How do I book with Rocketmiles?
It's fairly simple to start booking and earning more points with Rocketmiles.
Head to the Rocketmiles website to log in or sign up. (If you're a new user, follow one of the links in the table above to earn bonus points).
In the search box, enter your destination and travel dates. Also, select your desired rewards program to earn points in.
In the search results, look for your desired property, taking into account the nightly price and points earned.
Choose whether you want to proceed with the standard room rate, or choose a 'Boost' offer to buy more points.
Complete the check-out process to secure your room. Points may take up to 8 weeks to post after your stay.
What should I be aware of with Rocketmiles?
We've written about Kaligo and Agoda PointsMAX, both direct competitors to Rocketmiles. Most of the commentary in those pieces also applies to Rocketmiles as well. For example:
Compare the market to ensure you are not overpaying for your hotel night and earning points at an unreasonable rate. This includes booking directly with the property
Summing up
These bonus points offers can be a decent deal if the price and hotels on offer work for you. Make sure to take advantage of the new user deals whenever you can, as it gives a decent chunk of points as a bonus.
You may also like to check out other hotel aggregators like Kaligo, Agoda PointsMAX and PointsHound.
This content contains affiliate links from which Point Hacks may earn commissions from transactions generated from new customers, bookings and general enquiries. Find out more here.
This article was previously written by Daniel Kinnoch.
A guide to earning bonus frequent flyer points with Rocketmiles
was last modified:
November 30th, 2021
by