The topic of expiring points frequently pops up in the news and usually covets a passionate response that rival those encountered in long-fought battles such as Ford vs Holden, Nintendo vs Sega (Xbox vs PS4 for the younger crowd) or red vs white wine.
In this Editor's View, I define the different types of expiry policies and discuss what level of enforcement of these policies frequent flyer programs should adopt against their members, if at all.
Types of Expiry Policies
Many people probably don't realise that there are different types of expiry policies, commonly referred to as 'hard' vs 'soft' expiry. Let's take a look at each in turn.
Soft Expiry
A 'soft expiry' is when your frequent flyer points expire after a set time period, but only if you have not earned or redeemed 1 or more points during that time period.
Qantas Frequent Flyer is an example of a program that initiates a 'soft expiry, with points expiring after 18 months of inactivity, defined as not earning of redeeming at least 1 Qantas Point.
The same applies to the Velocity Frequent Flyer program, although it is slightly more generous, with an activity period of 24 months used before any Velocity Points are forfeited due to inactivity.
Asia Miles recently implemented a soft expiry policy, which began on 1 January 2020.
Other major airlines that fall into this category are American Airlines AAdvantage and Etihad Guest.
Hard Expiry
A 'hard expiry' is when your frequent flyer points expire after a set time period, regardless of whether you have had any activity in your account during that period.
Singapore Airlines KrisFlyer and Emirates Skywards are great examples of a 'hard expiry' policy, which is the harshest form of expiry and can also be the most complicated, as you will see below.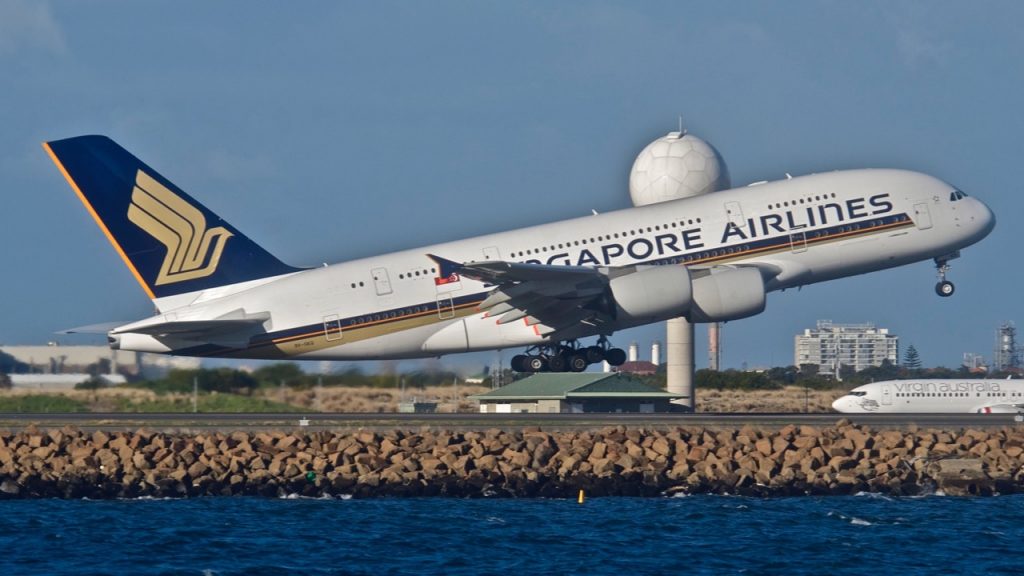 With KrisFlyer, not only do your miles expire, but your entire account expires! This occurs when you have not made an earning transaction within the previous 39 months, or if you don't make a qualifying transaction within 18 months of your enrolment as a KrisFlyer member.
Now try and get your head around Emirates policy. The rule is that Skywards Miles are valid for three years from the date of travel. Within the calendar year that Skywards Miles are due to expire, they will be removed from your account at the end of the month in which you were born.
Other major frequent flyer programs that fall into this category are Malaysia Airlines Enrich, Qatar Airways Privileges Club and Thai Royal Orchid Plus.
No Expiry
There are a number of airlines that don't see the need to impose expiry policies on their points. These airlines are likely to subscribe to the argument that in order to drive maximum loyalty, you want to provide members with as much flexibility as possible, including when they can redeem their points.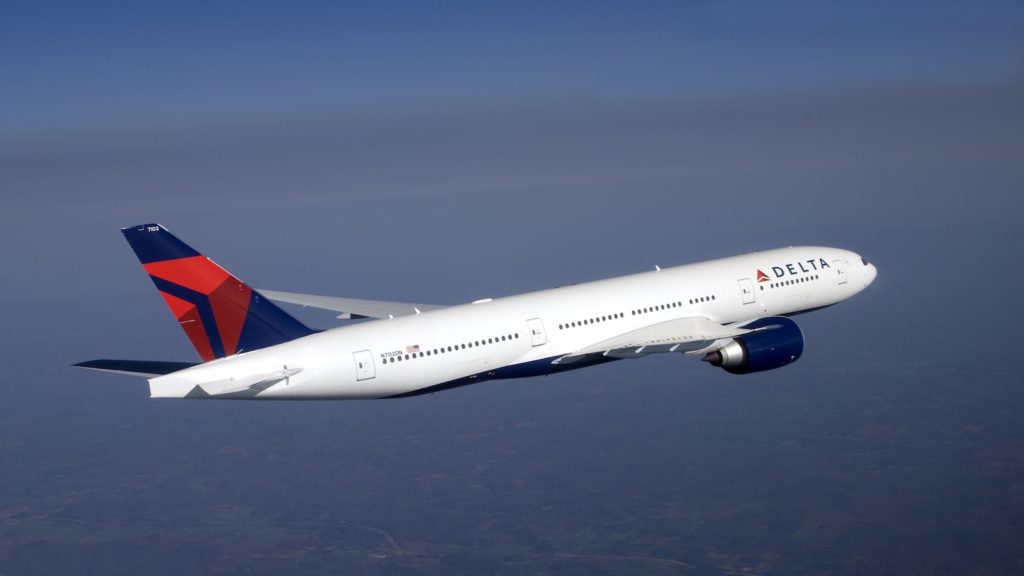 Aside from Delta Air Lines, United Mileage Plus recently threw out its soft expiry policy in favour of not having one at all.
Why have expiry policies?
As a member and ultimately, therefore, a consumer, it really doesn't make much sense for expiry policies to exist at all. If given the choice of two equally good frequent flyer programs that you could make use of, why would you choose the one that imposes time restrictions on when you must use your points, whether it is convenient for you or not?
Which then begs the question, why do frequent flyer programs enact such expiry policies? Don't they want to make their program as flexible as possible to entice you to join?
The bottom line is that like most things in life, it goes down to money. A profitable frequent flyer program is one that has a large cohort of engaged members. These are members that look to earn and redeem their points on a frequent basis and can be swayed into transactions that they might have not made, or at least not through the frequent flyer program, such as using an airline shopping portal like Qantas Shopping or Velocity eStore.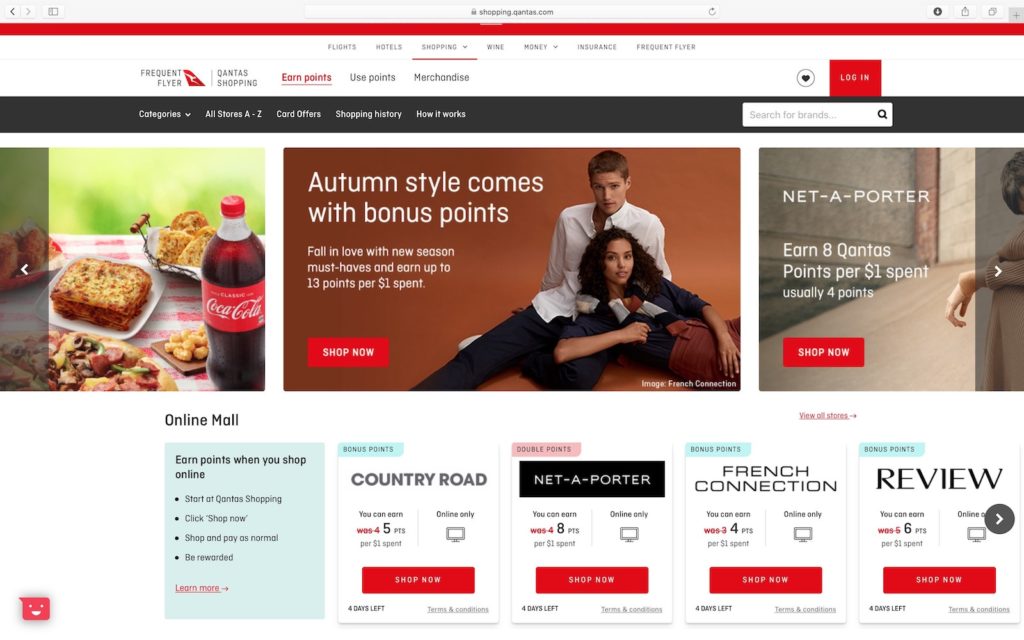 And what is the objective of expiry policies you might be asking? Well, there are two trains of thought on this question, and I'll address each in turn.
To drive engagement
The rationale here is that by effectively forcing a member to transact within a particular timeframe so that they don't lose their points, you are encouraging them to connect with the program, which they may have otherwise forgotten about.
But has the expiry policy really forced a member to engage with the program, or merely just act with it on a one-time basis, to again be instantly forgotten for another 18 or 24 months?
It is hard to get a clear cut answer to this question without seeing some commercially sensitive data from the programs themselves, however, such a 'stick' approach is likely to be less effective than 'carrot' approaches that are detailed below.
To reduce liability on a Balance Sheet
Unused frequent flyer points sit as a liability on the airline's Balance Sheet, with most CFOs wanting to reduce this line item as quickly as possible. In many cases, this is achieved through members redeeming their points for rewards, hence the existence of expiry policies.
In some cases, members let their points expire through inactivity, which is known as 'leakage' within the industry. Such an occurrence results in not only the liability reducing by the value of the points that have expired, but there is no corresponding expense or cost for the airline. It is this scenario that causes the most angst for members and garnishes the most media attention.
While leakage may sound like the most advantageous financial outcome for the airline, which it generally is in the short-term, it can be quite destructive for the airline in the long-term due to the destruction of goodwill in the brand, meaning that leakage is rarely the motivating factor for the existence of expiry policies.
Two of many cases where points have expired
Stories of frequent flyer members who have diligently saved their points for years to one day wake up and find all their points wiped out frequently grace our media.
These stories are generally pretty black and white, with clear breaches of expiry policies, but at times, can be anything but. An example of each of these is below.
'The actor guy'
This is the clear-cut example of actor Steve Bastoni, which was published in The Australian earlier this year. His Qantas Points were wiped out due to inactivity not once, but twice! The first time around it was 50,000 points, then 35,000 points the second wiping.
Unlike a majority of cases, Steve was lucky to get his initial 50,000 Qantas Points reinstated after complaining but second-time around was not so lucky. He was given the opportunity to get half his points balance reinstated after earning just 2,500 points within 6 months. Given this was his second breach, many may view this as quite generous.
'The cancer patient'
This is a less than a clear-cut example of whether points should have expired. It involves a cancer patient Elizabeth Greenhalgh who had her points expire while she recovered from treatment for ovarian cancer. While Qantas was advising her by email that her points were about to expire, she was not actively monitoring her email with her attention diverted towards her treatment, Consequently, she did not see the warnings from Qantas.
In a more generous offer to that of Steve above, Elizabeth was offered the opportunity to have all her points reinstated if she earned 2,500 Qantas Points within a 6 month period. This could be from any form of earning, such as using a Qantas earning credit card or converting points from Woolworths Rewards.
Ad – Scroll down to continue reading.Minimum spend, terms & conditions apply.
The keyword here is 'loyalty'?
For those that argue that the points earned by members are theirs and these points should not be allowed to expire, a view that I myself shared at one time, see frequent flyer programs more like bank transaction accounts rather than what they truly are, loyalty programs.
'The keyword here is loyalty'
Loyalty should be a two-way street, and it is just as incumbent on members to engage with the program, at least even on a sporadic basis at the very least, as it is for the programs to not set stringent expiry policies.
So what level of enforcement is appropriate?
The above two examples raise a very important question. What level of enforcement should frequent flyer programs use when members breach their expiry policies?
It is hard to argue in the first example that Steve was showing any genuine loyalty to the Qantas program. He not only allowed his points to lapse once but twice, which only occurs when there is inactivity in an account for 18 months. It clearly highlights that there was no real loyalty being shown by Steve to the Qantas Frequent Flyer program.
The circumstances for Elizabeth were clearly different and things definitely become much murkier. While on one hand, it is understandable that Elizabeth's Qantas Frequent Flyer account was far from the top of her mind during her battle with cancer, on the other hand, Qantas did fulfil their end of the bargain in ensuring that she was warned numerous times by email that her points were about to expire. So what is the right course of action in this case?
My take on enforcement of expiry policies
I sit within the camp that believes that 'rules are rules' that should be applied equally to all members, regardless of the reason that underlies the policy breach. Not all members are avid points collectors like many within the Point Hacks community and can find themselves falling foul of expiry policies. It does not mean that these members do not value their points and many would have spent years accruing a large stash of them. As Elizabeth's case highlighted, there are many valid reasons why people can stop earning points.
So as long as there is a method for having points reinstated that maintains an obligation from the member's end to demonstrate a continued level of loyalty to the program such as an earning challenge, then this is perfectly reasonable.
As an example, earning 5 Qantas Points per night for sleeping well through the Qantas App would net you 900 Qantas Points, more than a third the way to achieving the 2,500 Qantas Points challenge that was offered to both Steve and Elizabeth!
And I believe this should apply even to cases of such as Steve's, where there was no valid reason for him not earning points within an 18 month period. Let's face it, we're all humans and we all make mistakes or suffer from bouts of forgetfulness!
If a member then refuses to undertake such a challenge, then their commitment to remain loyal to the frequent flyer program can be rightly questioned and their points ultimately forfeited.
Why we should all want expiry policies
I'll caveat this by saying that I am referring to 'soft expiry' policies here. I don't see any place for 'hard expiry' policies, which is an unnecessary constraint on a member's ability to use their points or miles at a time most convenient for them.
If you're a frequent flyer member and remain engaged with your frequent flyer program by either flying or earning points on the ground, you have nothing to fear from expiry policies.
But what you should have a fear of is what many in the frequent flyer community describe as an 'enhancement'. This can be explained as a term commonly used by frequent flyer programs to mask a negative development while simultaneously providing a new, but trivial or difficult to use the benefit to the program.
One of the big drivers for such 'enhancements' is large unused points liabilities sitting on a Balance Sheet. While many disengaged members are not likely to have large points balances, a significant number of these members who have all but forgotten about their accounts do start to add up.
Couple this with the fact that disengaged members do not add to the profitability of programs, rather, are likely to represent a cost, albeit small on a per-account basis, in terms of account management and IT maintenance, and the argument for removing these inactive accounts should become clearer.
There is a better way
It is clear that those programs utilising expiry policies for the sole purpose of engagement are using a 'stick' approach, which is likely to work in one-off cases just prior to the expiry of points but is unlikely to permanently change member behaviour.
To drive consistent engagement by members, a 'carrot' approach needs to be offered. And there is no better example of a program that currently does this than Qantas Frequent Flyer. This program has invested heavily in technology and initiatives over the years, resulting in a plethora of earning and redemption opportunities for members. Examples include the ability to earn points from a wide range of Qantas credit cards, from thousands of online retailers through Qantas Shopping, by staying fit using the Qantas Wellbeing App, and even by earning points for checking your car tyres!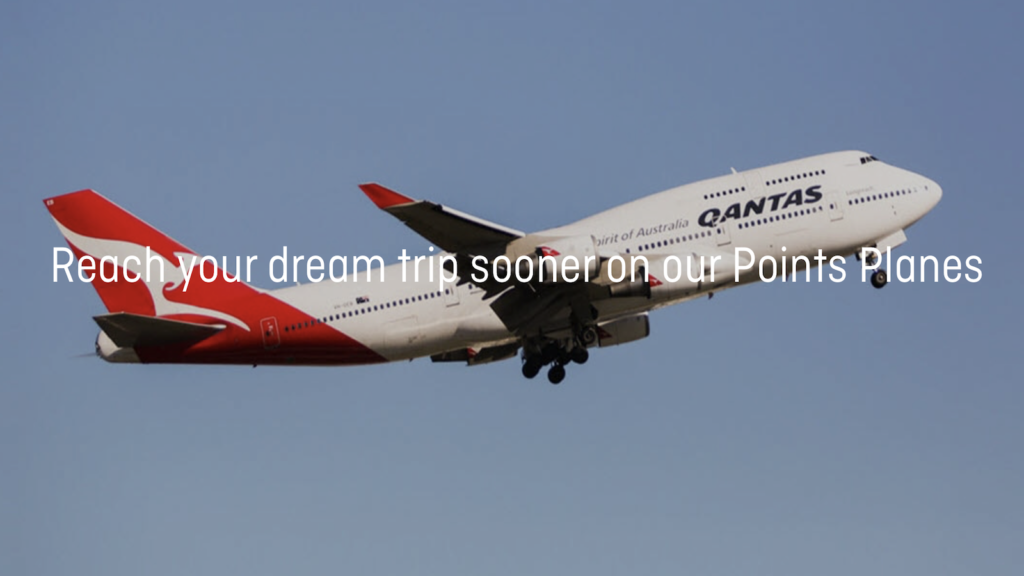 And initiatives on redeeming points isn't overlooked either, with one of the more popular promotions being the Qantas Points Plane series of flights, that was only bookable with frequent flyer points.
The earning potential is complemented by the new Points Club program that sits alongside Qantas Frequent Flyer, rewarding members who earn points from on-the-ground transactions. The rewards on offer can be quite valuable and include complimentary Qantas Club membership, the ability to earn status credits from Classic Flight Rewards and discounts from Qantas Hotels and Qantas Wine.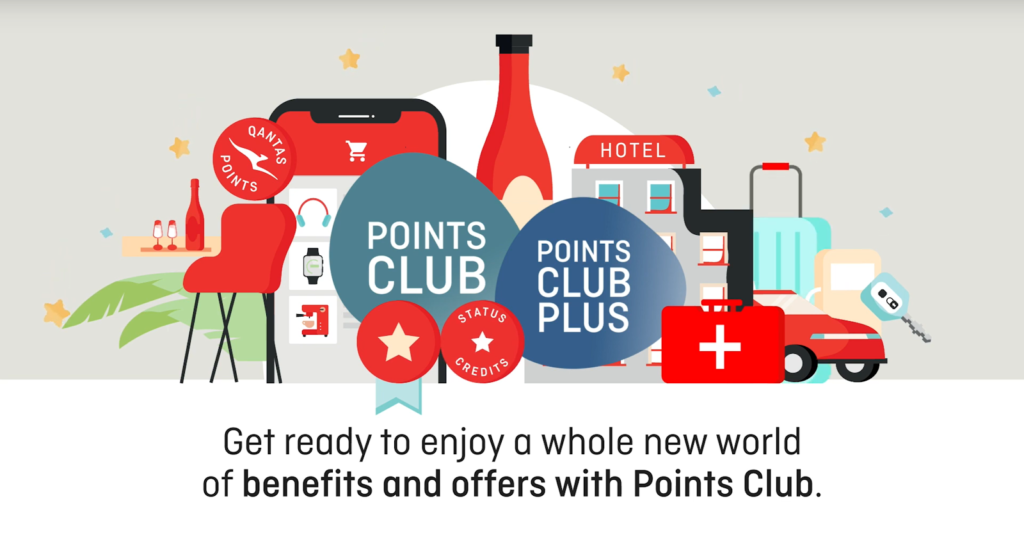 These initiatives help to keep members engaged, resulting in the Qantas Loyalty division being very profitable and a jewel in the crown of the Qantas Group.
It remains to be seen if a revived Virgin Australia v2.0 will look to include similar or new initiatives to their Velocity Frequent Flyer program.
Summing Up
If a frequent flyer program is strong, robust and has plenty of earn and redemption opportunities, underwritten with products that are in demand, such as Business and First Class seats, then the need for expiry policies by frequent flyer programs to drive engagement does become to some extent redundant.
But some form of soft expiry policy should still exist in conjunction with the above earning and redemption opportunities and I believe that this strikes the right balance for both the member and the frequent flyer program.
Not including any form of expiry policy leads to excessive liabilities for the program and the greater chance of 'enhancements' for members while implementing a hard expiry policy provides too great a disincentive to earn with the program. This is especially true if you are seeking a high-cost aspirational redemption that may take several years to accrue a sufficient number of points.
And for those who have had their points expire? I believe that an earning challenge as provided by Qantas in the examples above is more than reasonable. If members are not willing to undertake that, then it is hard to argue that they are being loyal to their program.
I like to live by the saying 'everything in moderation' It applies just as aptly to frequent flyer expiry policies.
Check out the other Point Hacks Editor's View articles here →
I'd love to hear your views are on what best drives program engagement, and to share your experiences with expiry policies. Please comment below.
Editor's View: Why we should all want frequent flyer points to expire
was last modified:
September 19th, 2022
by