I have my Dad to thank for my love of travel and aviation as I got to travel with him on many business trips to Asia when I was younger.
So, in February 2017, I took him on a business trip with me for a change and spoilt him with a points redemption First Class flight from Sydney to Bangkok on THAI.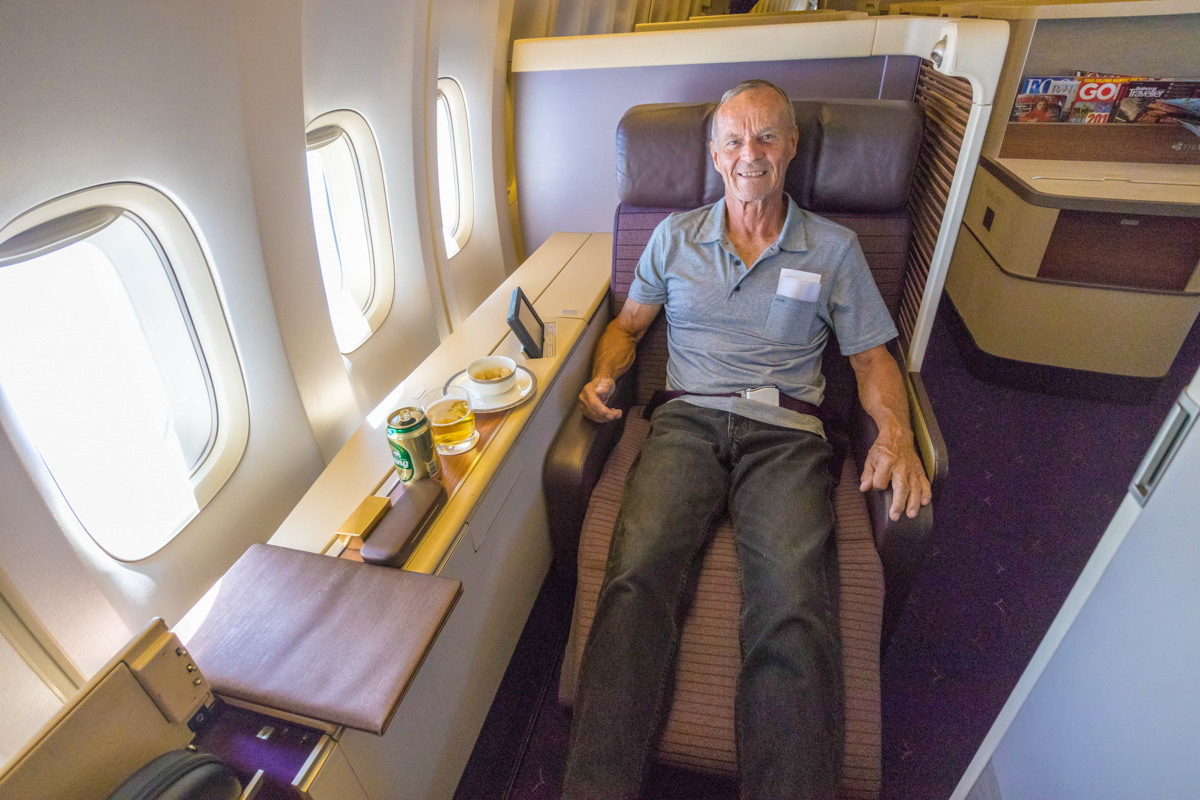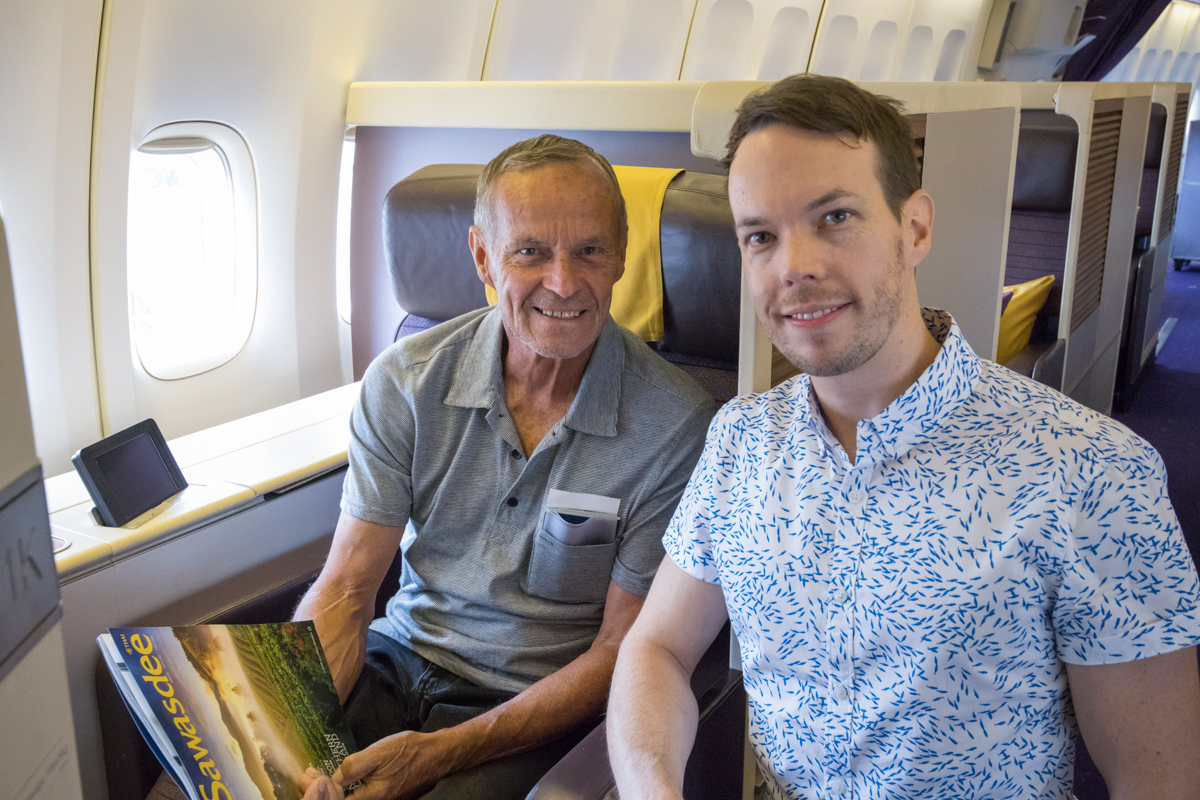 Fleet & Routes
THAI's First Class is available on its fleet of Boeing 747 and Airbus A380 aircraft, flying between THAI's Bangkok hub and the following airports:
Sydney
Hong Kong
Osaka
Seoul Incheon
Tokyo Haneda
Tokyo Narita
Frankfurt
London Heathrow
Munich
Paris
Choosing the best First Class product
THAI fly three different First Class products:
Boeing 747 new version
Featured in this review, this product with nine individual suites is the best of the three and tends to fly to/from Sydney and within Asia.
Airbus A380
The second best product, these 12 open suites are arranged in a 1-2-1 configuration and can be found on European and Asian routes.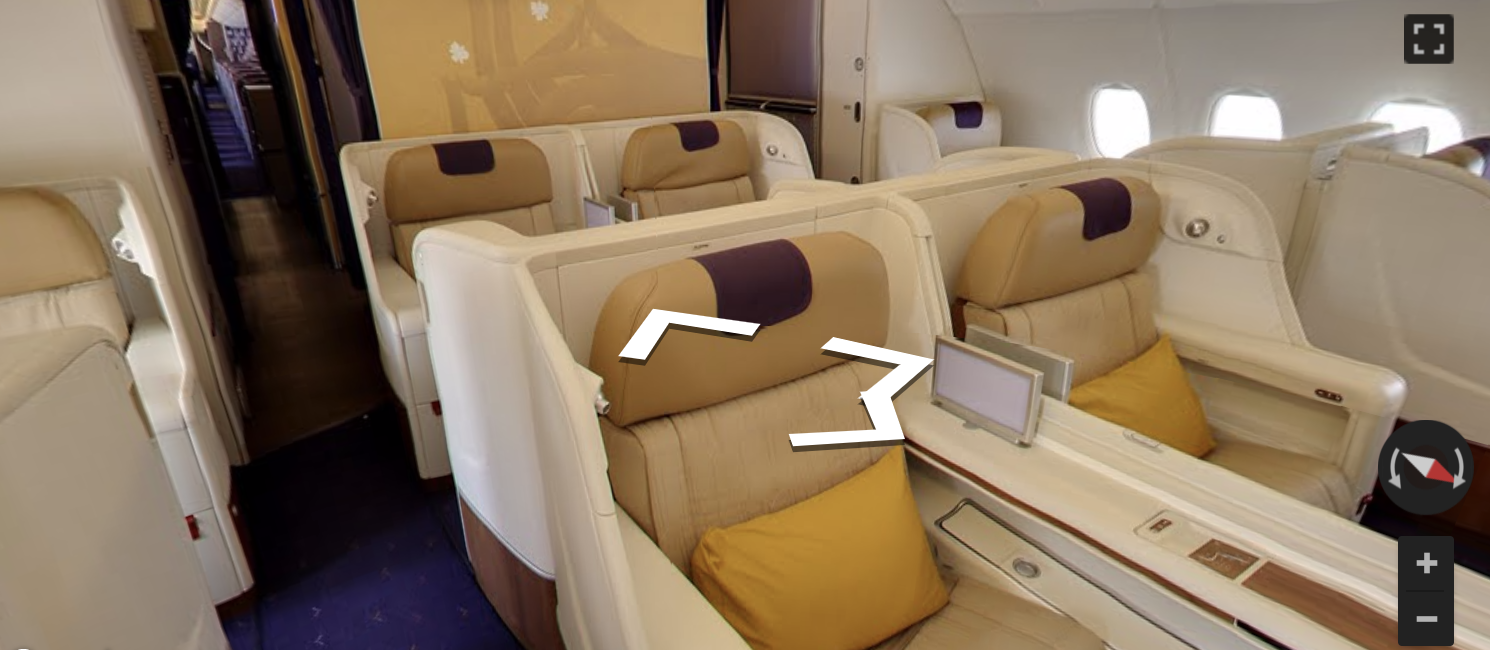 Boeing 747 old version
This inferior product features ten lie-flat seats and can be found on some Sydney flights but is being progressively phased out.

You will want to aim to get on the new version of the 747. You can tell if it is the new version if you go to the flight's seat map on ExpertFlyer or the THAI website and see that Row 2 only has one seat in the centre (the older version has two). Another way is to count the number of seats in the cabin, totalling nine for the new version and ten for the old version.
However, THAI are notorious for last-minute equipment swaps, meaning that you should plan for the worst (i.e. that you could be on the old product) and hope for the best (an individual suite) or second best (A380).
When Point Hacks team member Matt flew THAI in September 2017, the Hong Kong to Bangkok was originally scheduled to be operated by the A380, then switched to the old 747 about a week before departure (according to the seat map). After that, it switched again to the new 747 the day before departure, which is the aircraft that eventually operated the flight.
For his Bangkok to Sydney leg, the aircraft always showed to be and did end up being operated by the new 747.
THAI First Class cabin: seats & seatmap
There are nine First Class seats on the new version of THAI's Boeing 747 (you can see the single centre seat in Row 2):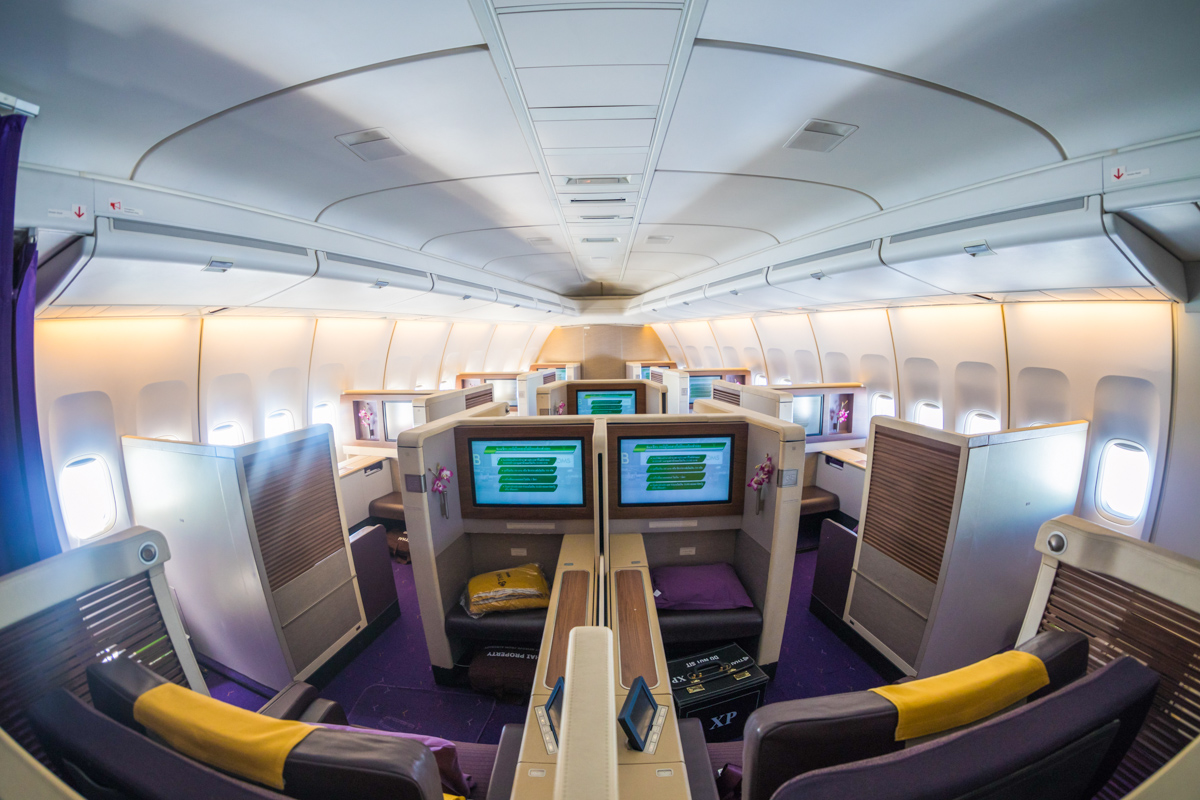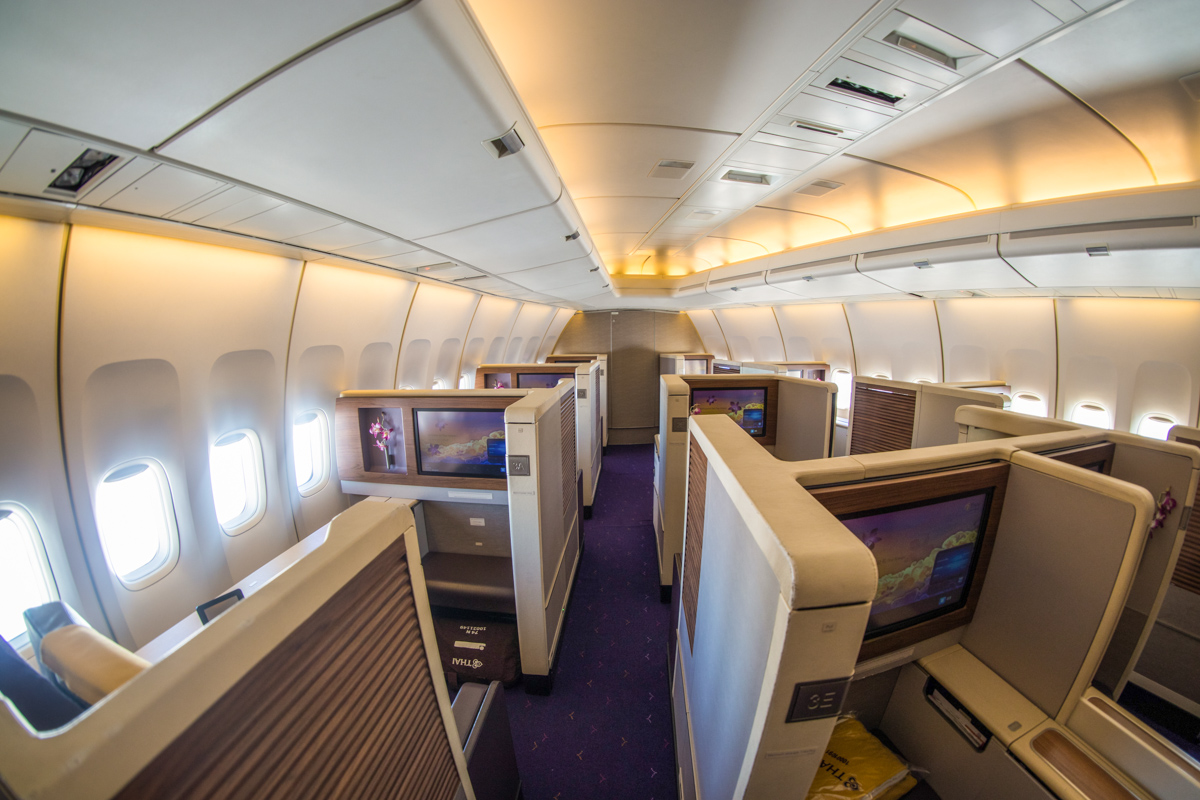 The seat is wide and was very comfortable for the nine-hour flight to Bangkok.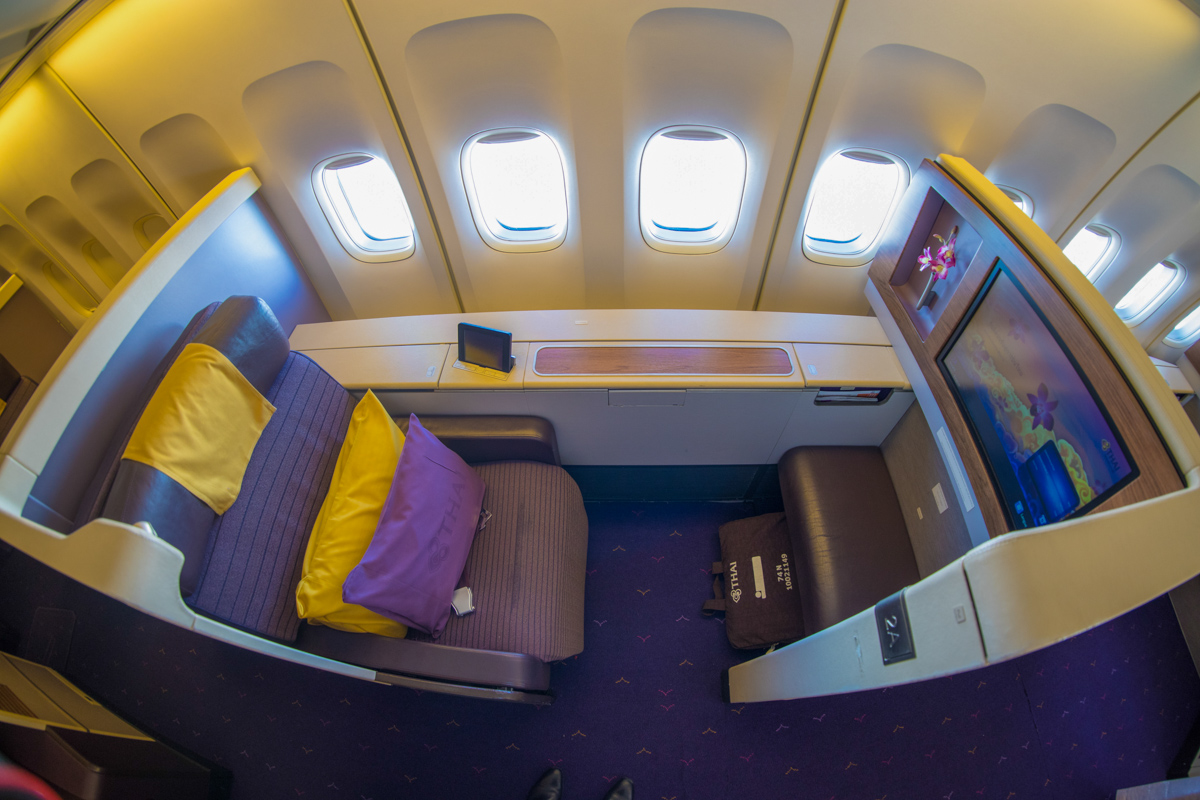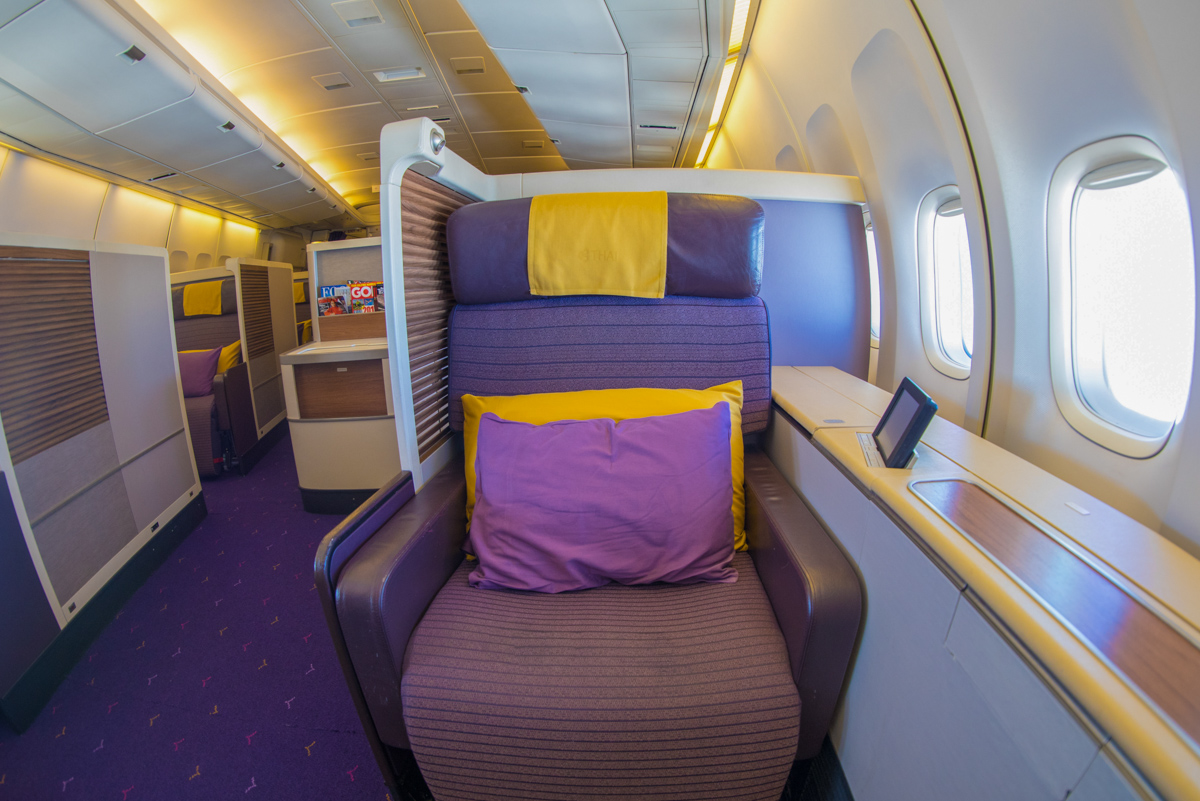 As it was a daytime flight to Bangkok, I didn't test the bed, however, pyjamas were provided and there is a turndown service available where the crew will install a mattress pad, duvet and extra pillows.
There is a touchscreen controller, which also controls the lighting and a standard inflight entertainment remote control.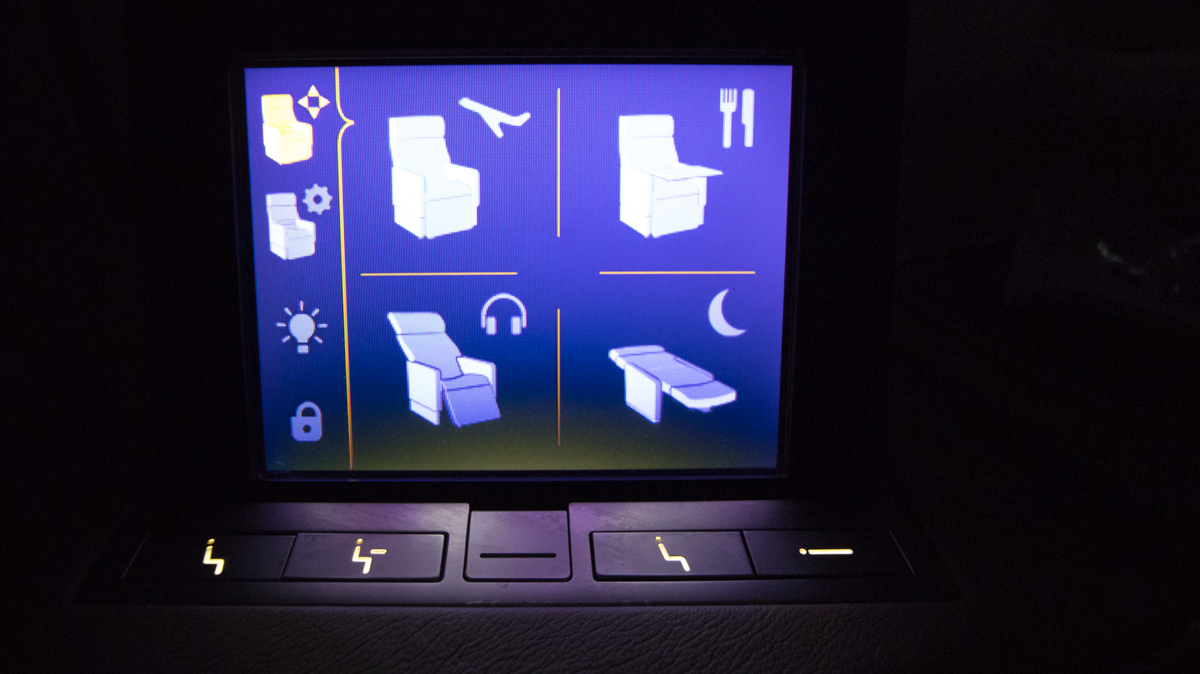 Seat choice
I was in 1A with my Dad opposite me in 1K and we were the only passengers in the cabin, so it felt like we were in our own private jet! The 1A and 1K window seats are the best in the cabin as there is no one ahead of you, so you should not be disturbed by other passengers.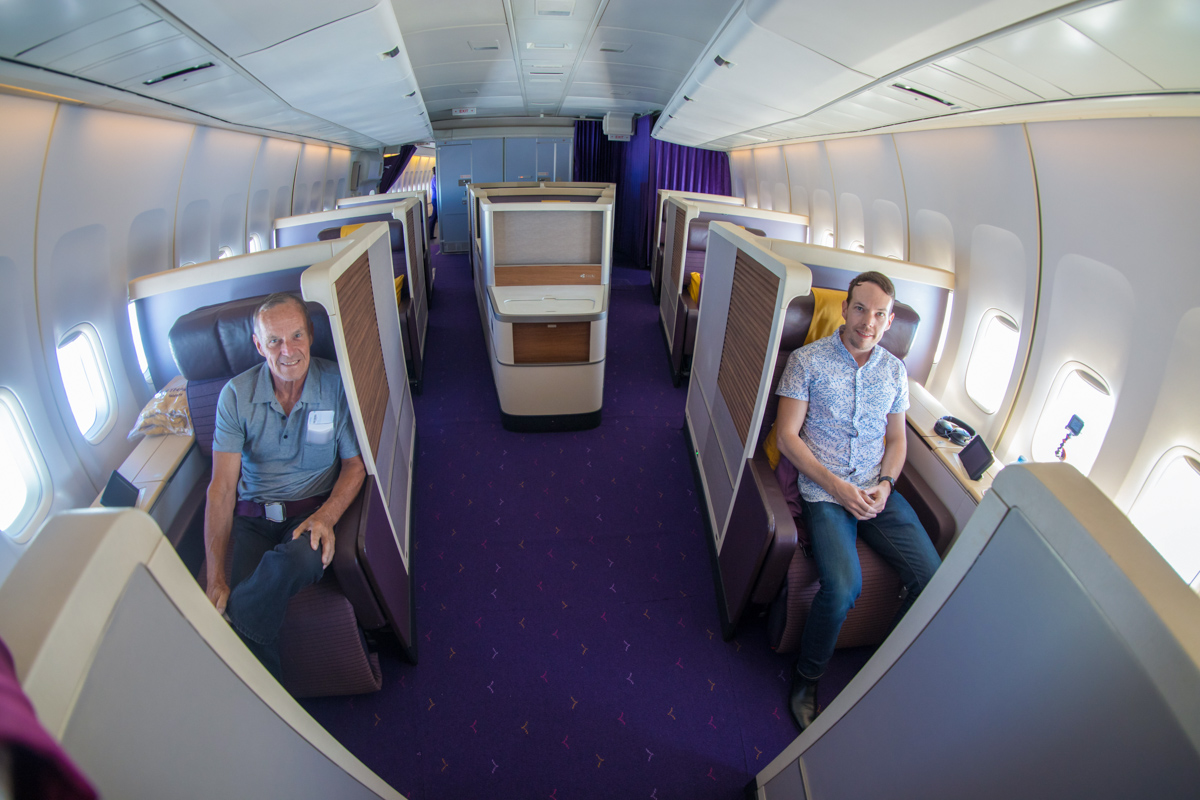 Although there are two seats directly next to each other in the middle of the cabin in Row 3, I would still recommend picking 1A and 1K if you were travelling with someone as it is easy enough to speak to each other across the aisle.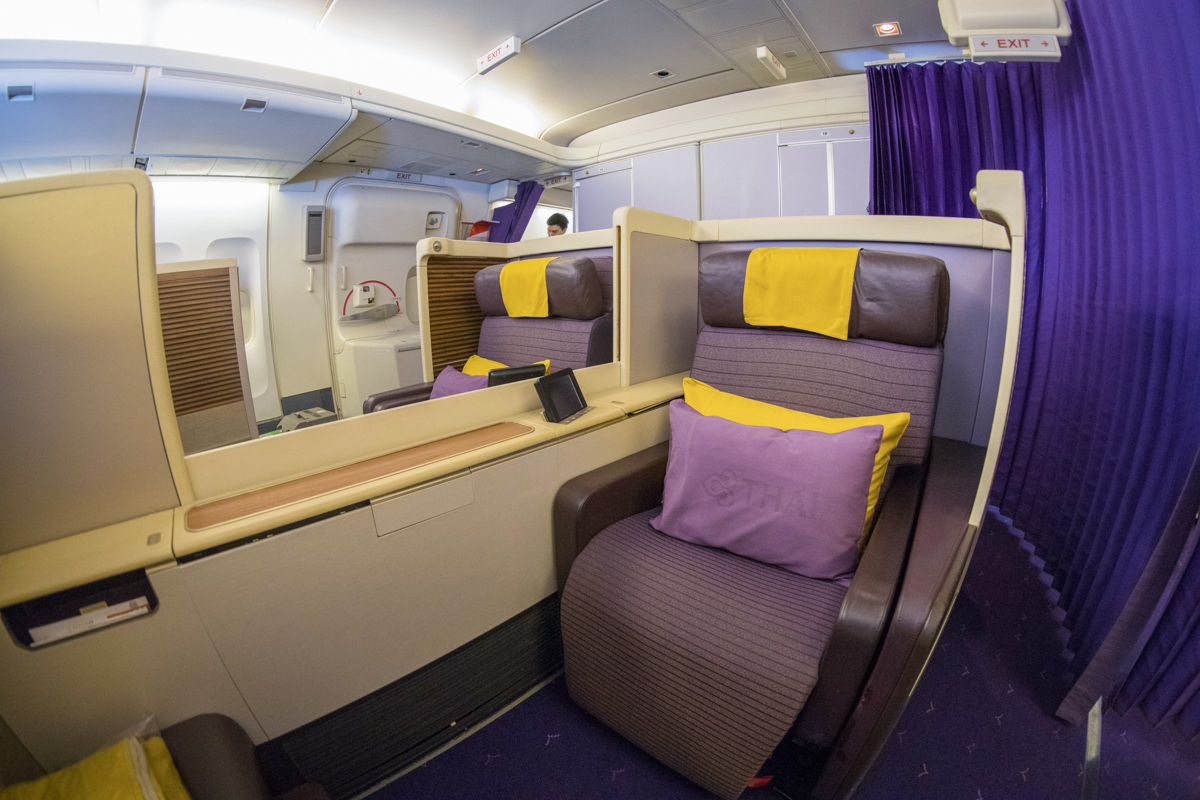 The only seat I would avoid would be 2E as there is an aisle on both sides of the suite: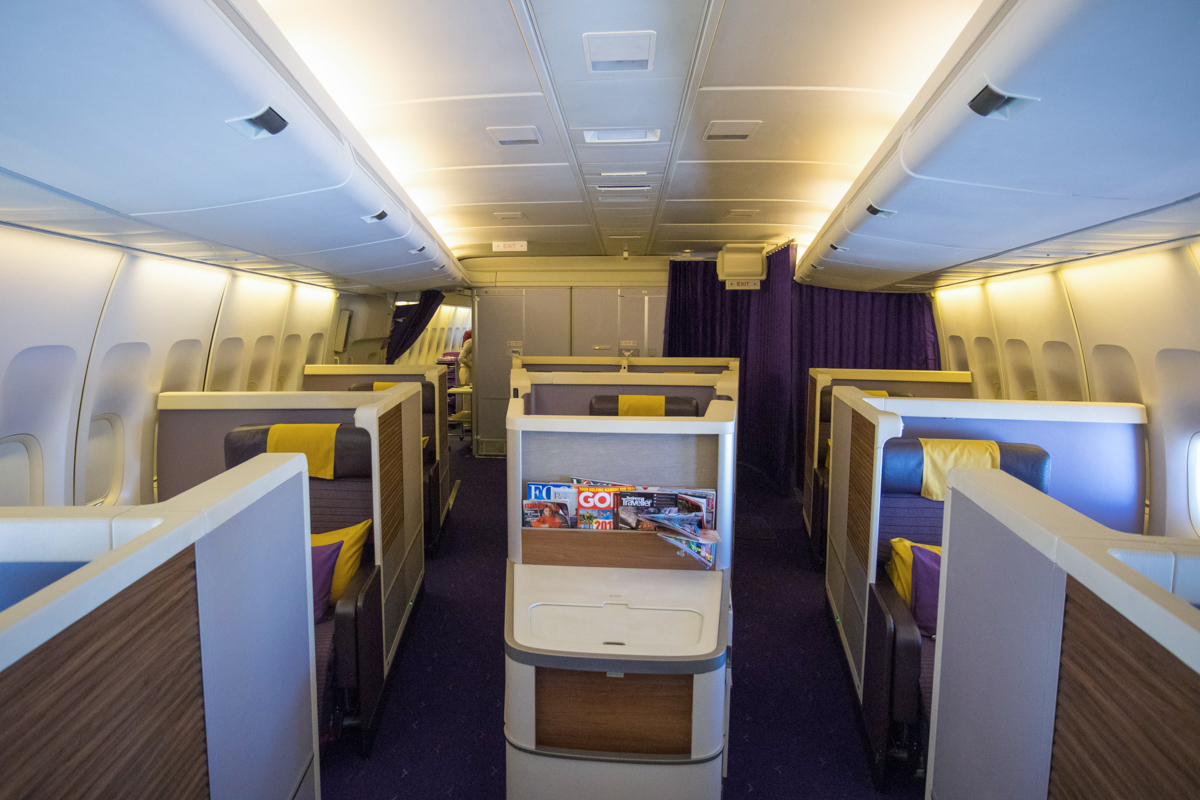 If you cannot select your preferred seat/s on the THAI website, try emailing the quite responsive THAI customer service team at [email protected] and they may be able to help you out. Same goes for special meal requests.
Service: Food & Drink
In one word, exceptional. Everything on the menu that I ate was delicious and presented beautifully. I couldn't fault the amount of options, or the quality or quantity of the catering.
Speaking of quantity, there was just so much food you won't go hungry on this flight! Dom Pérignon (which was free-flowing throughout the flight) and canapés to begin: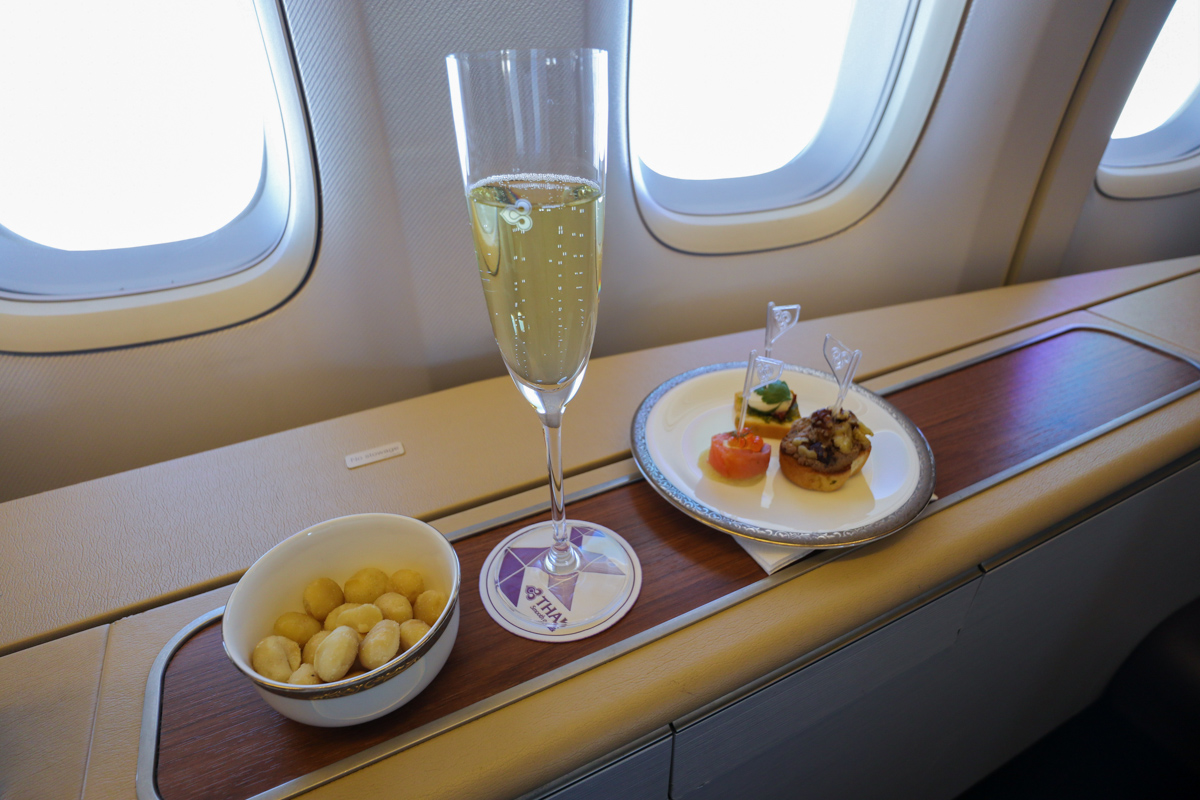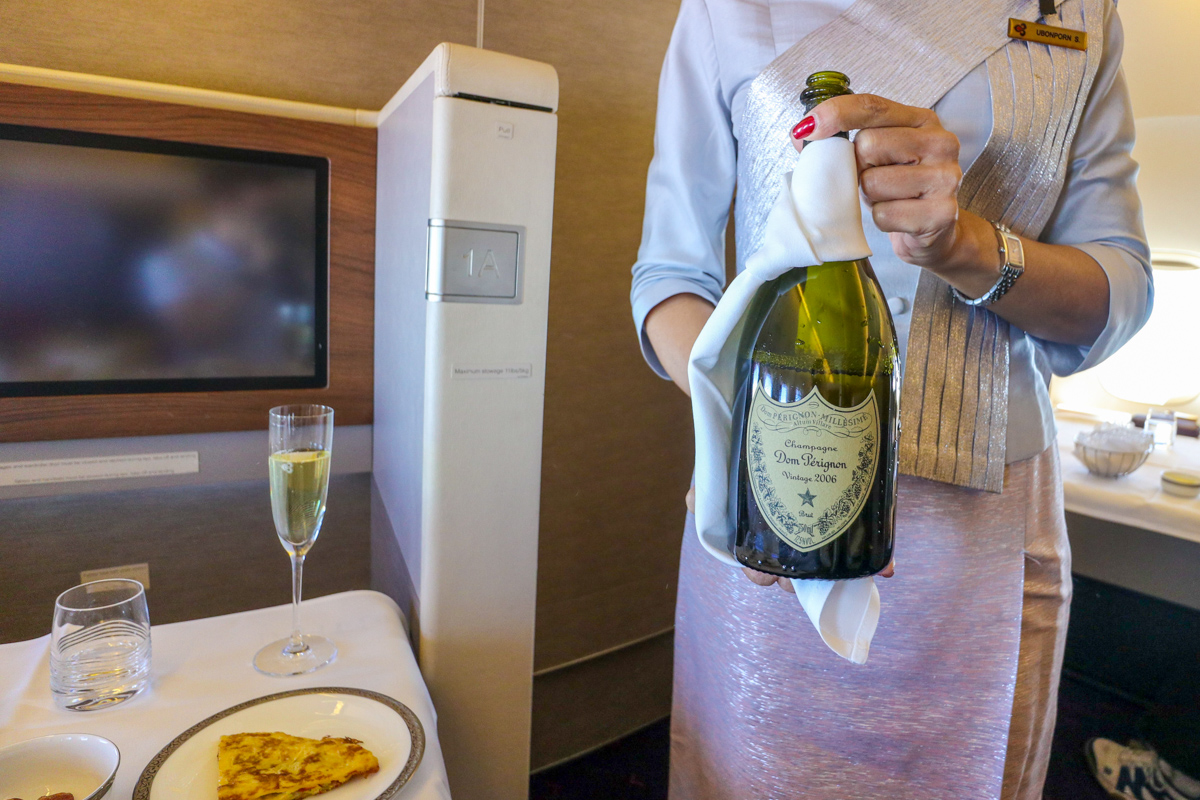 followed by a seafood salad and a Thai tasting menu for main: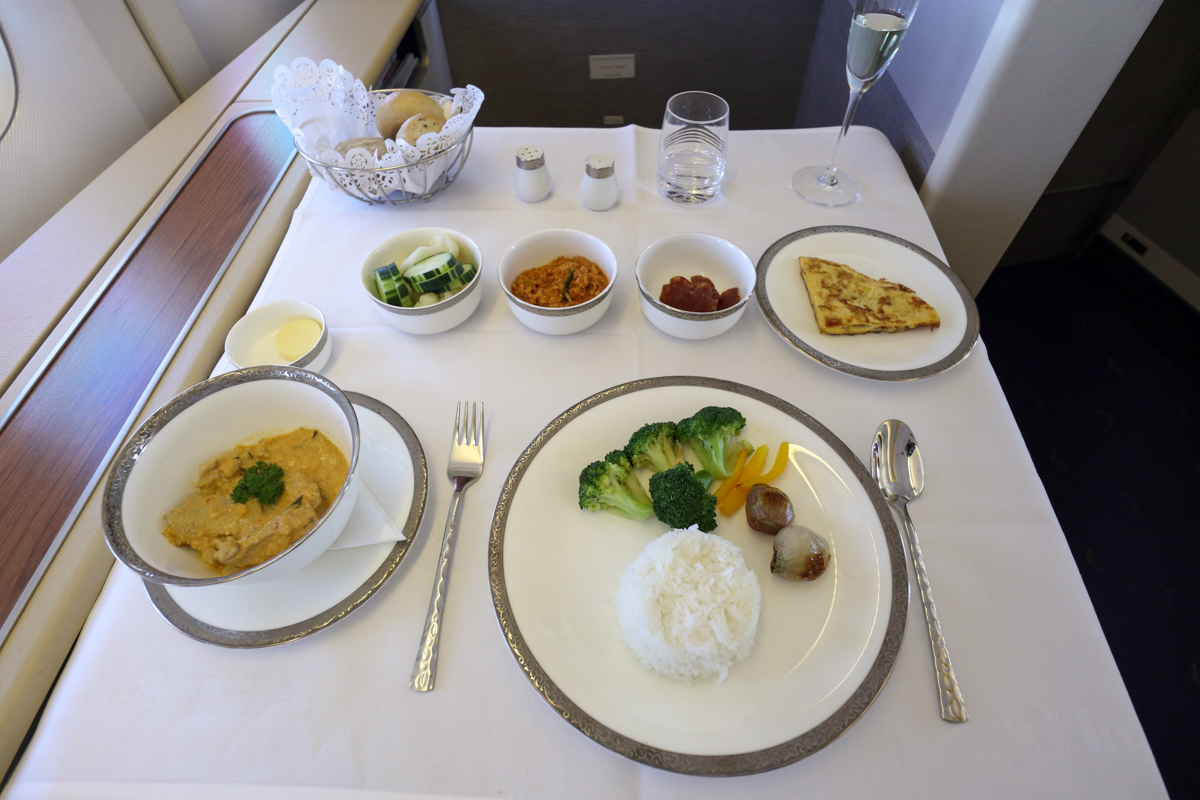 Before landing, there was another multi-course meal which started with a soup, chicken skewers and a tart for dessert.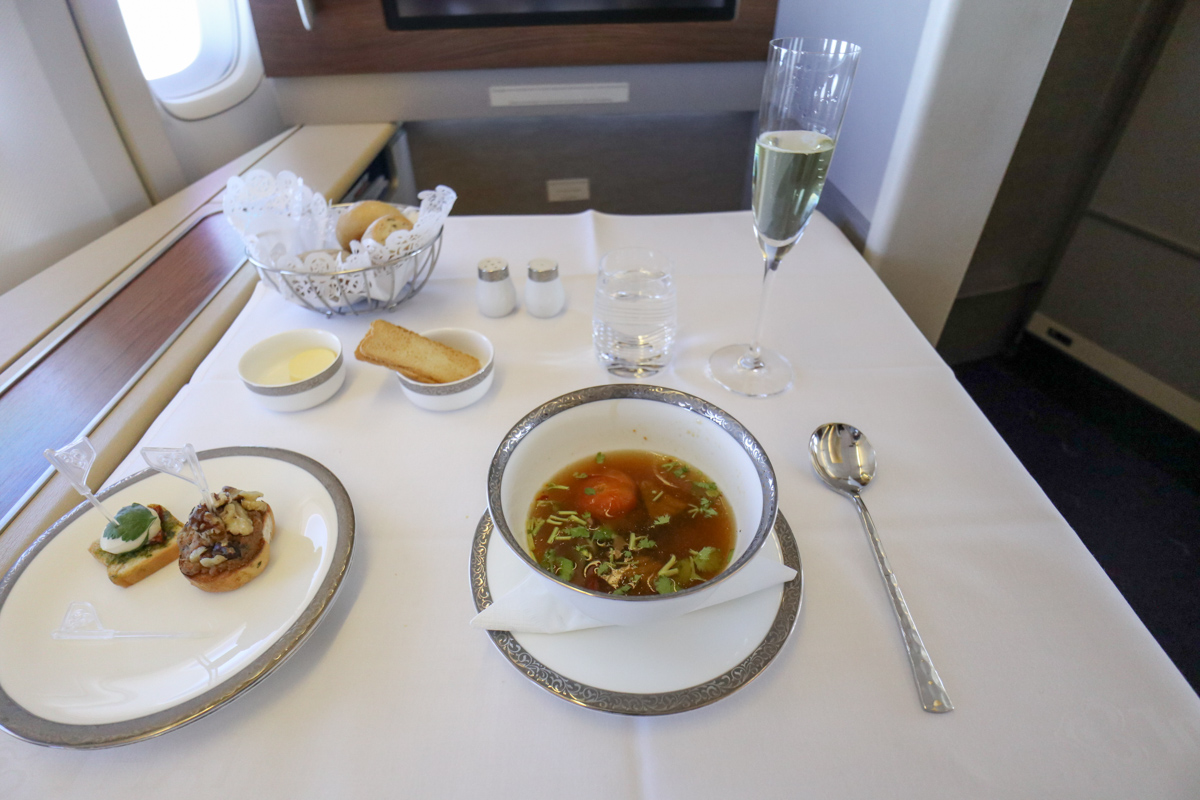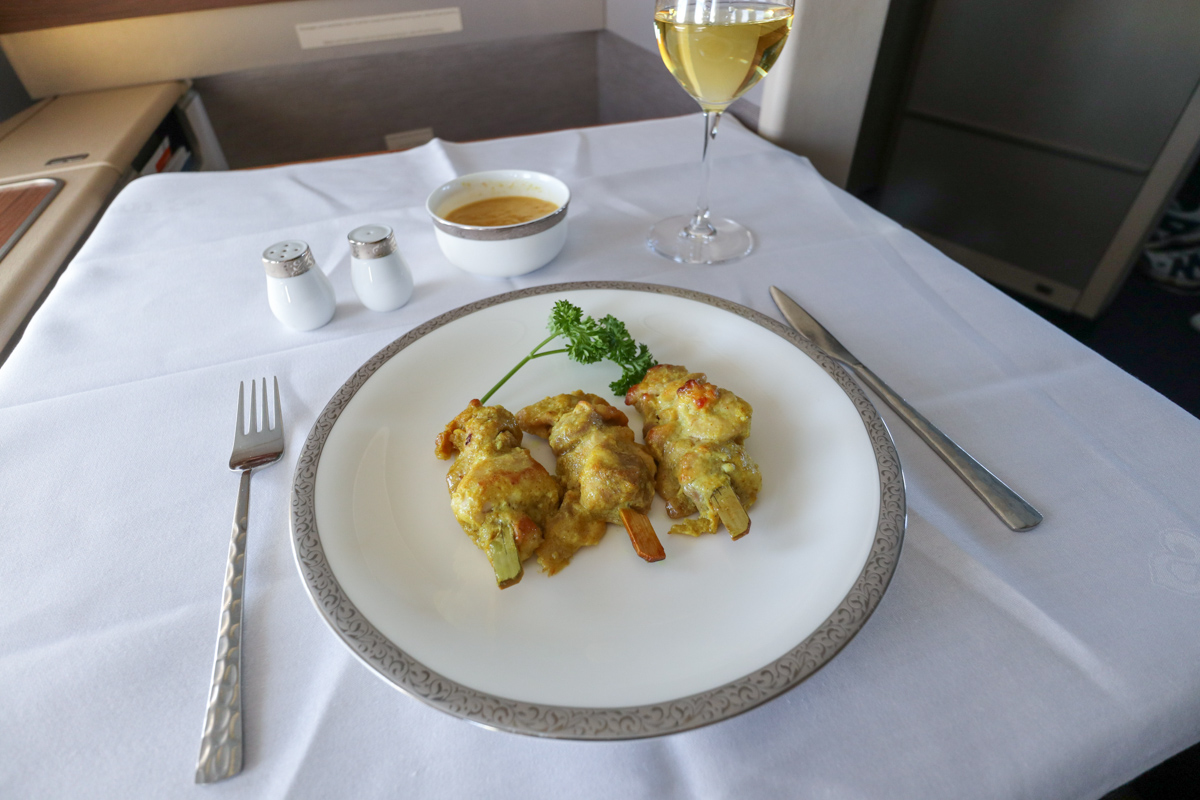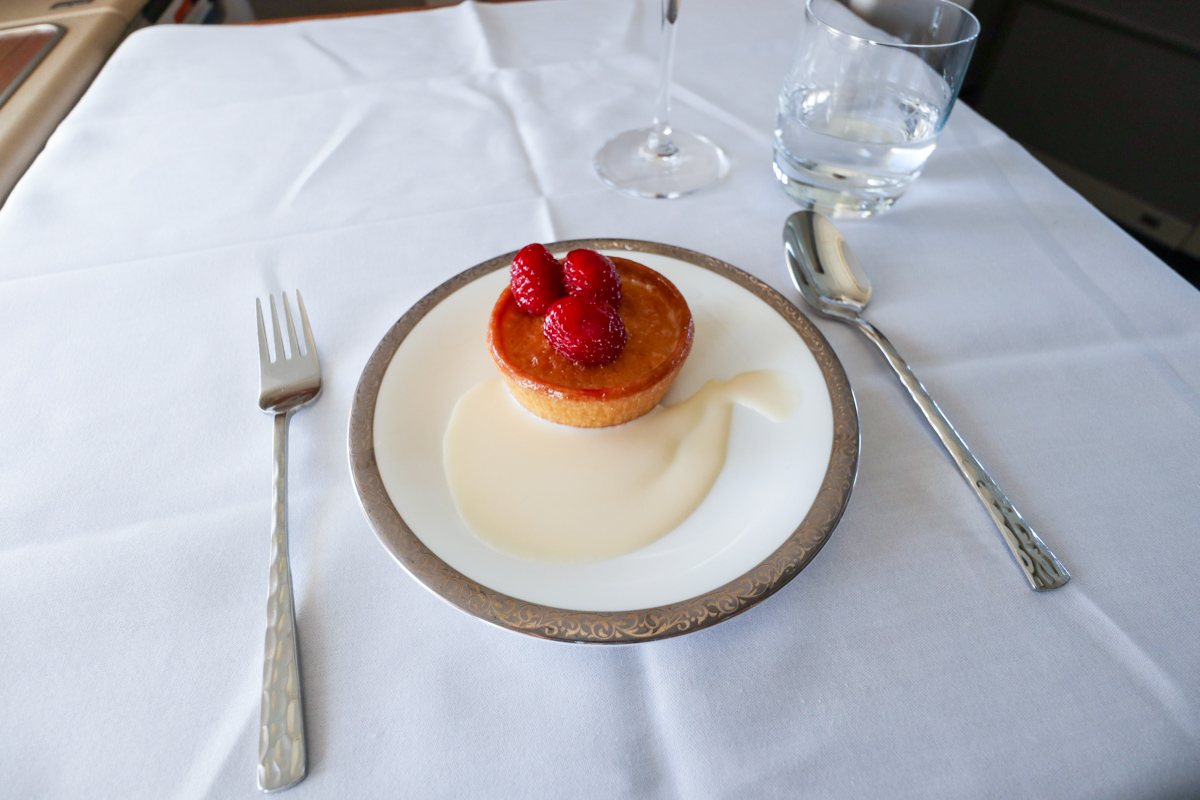 Here is the full menu from our flight:
There were two crew members looking after Dad and myself, so the service couldn't be faulted. Whenever my glass of champagne was getting low, one of the crew members would magically appear to refill it. Thailand is called the land of smiles and the crew certainly upheld that image.
Inflight Entertainment
The IFE has a 23-inch screen and offers no adjustment, however, due to the size of the screen, you will have no trouble viewing it from any angle.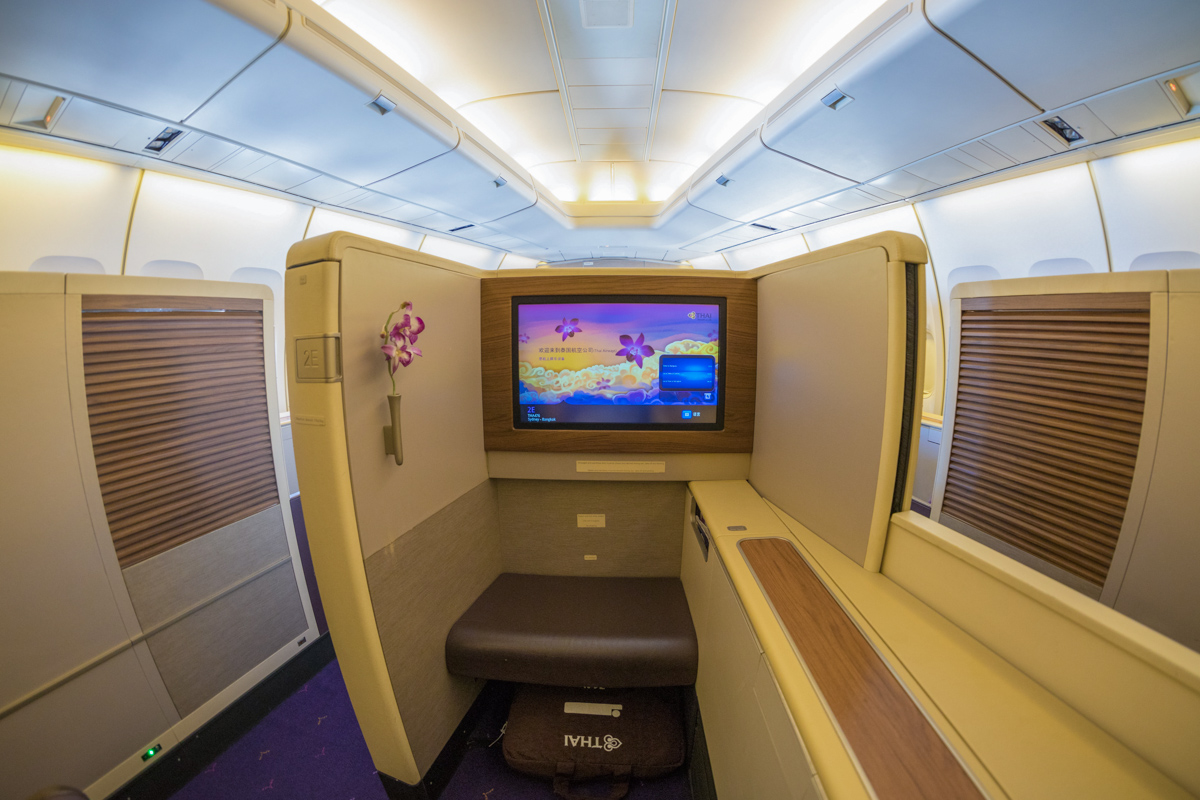 There was an acceptable collection of content from new release English movies and TV shows.
Amenities
Each First Class passenger receives amenity kit in the shape of a Rimowa suitcase, which has to be the coolest amenity kit I've seen.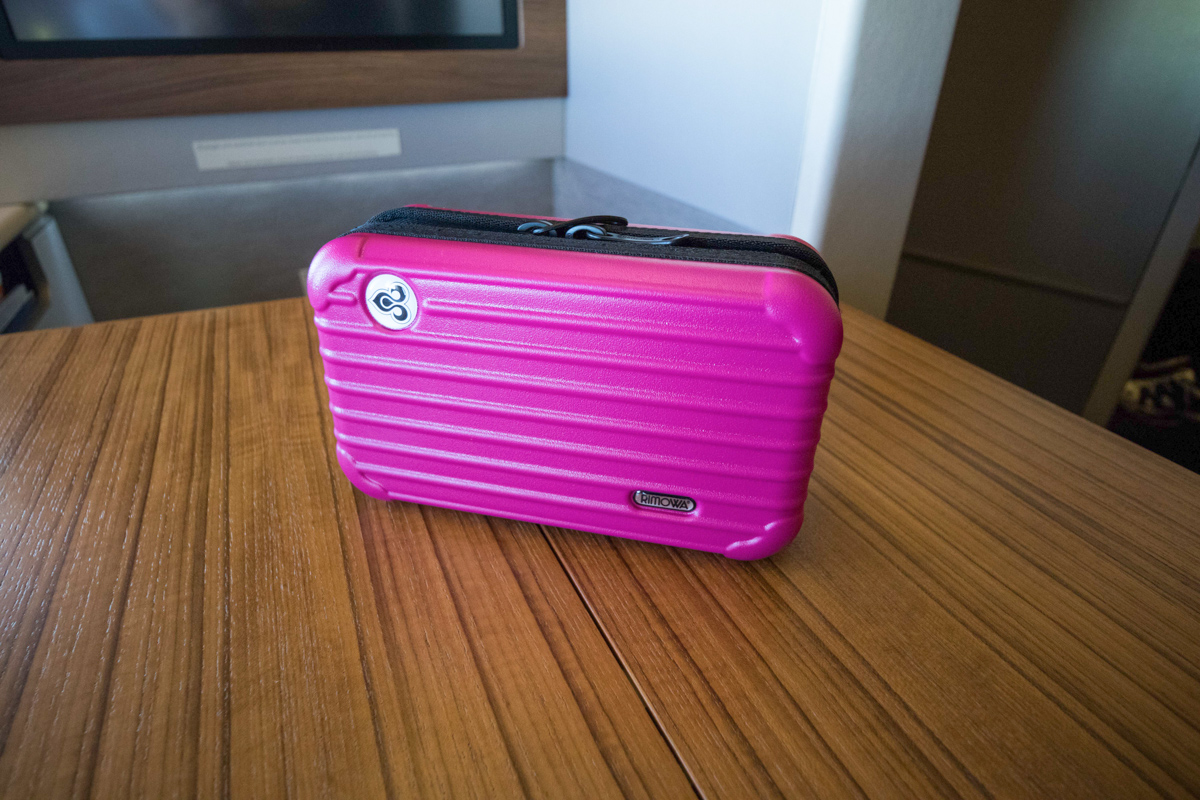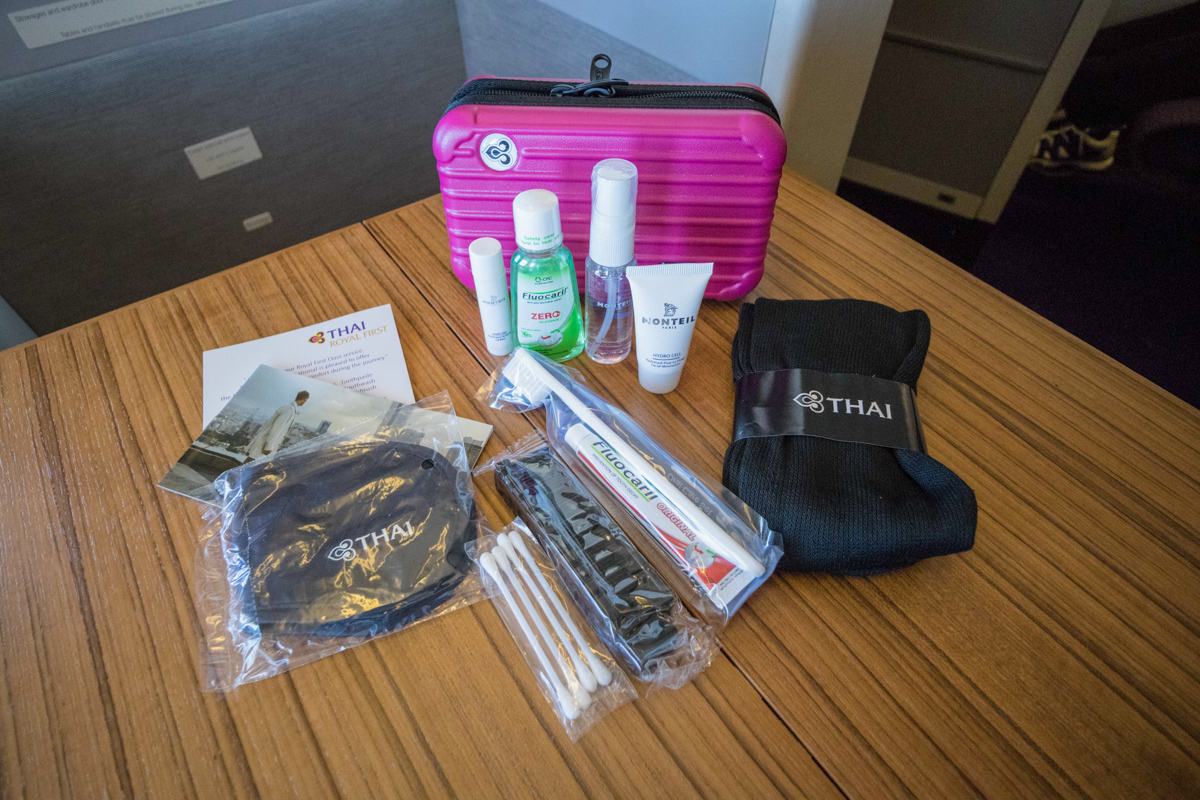 There are two lavatories at the rear of the cabin exclusively for the First Class cabin.
Ground transfer process & lounge access
The amazing service didn't end after landing into Bangkok – as the aircraft door opened we were greeted by THAI ground crew who escorted us from the aircraft to our private shuttle to the terminal and then through to a dedicated immigration counter.
On the other side of immigration, we had a porter waiting to collect our bags and escort us through to the arrivals hall.
That's the process if you are arriving in Bangkok and not connecting to another flight, i.e. you are going to stay in Thailand.
If you are departing Bangkok or connecting from another flight, then you'll have access to the excellent THAI Royal First Lounge, a spacious but not-so-quiet lounge where you can order off the iPads that the servers bring around.
Make sure that your departure or connection allows enough time to enjoy a complimentary 60-minute massage at the THAI Royal Orchard Spa, which Matt thoroughly enjoyed before his red-eye flight to Sydney. This has to be one of the top First Class perks in the world.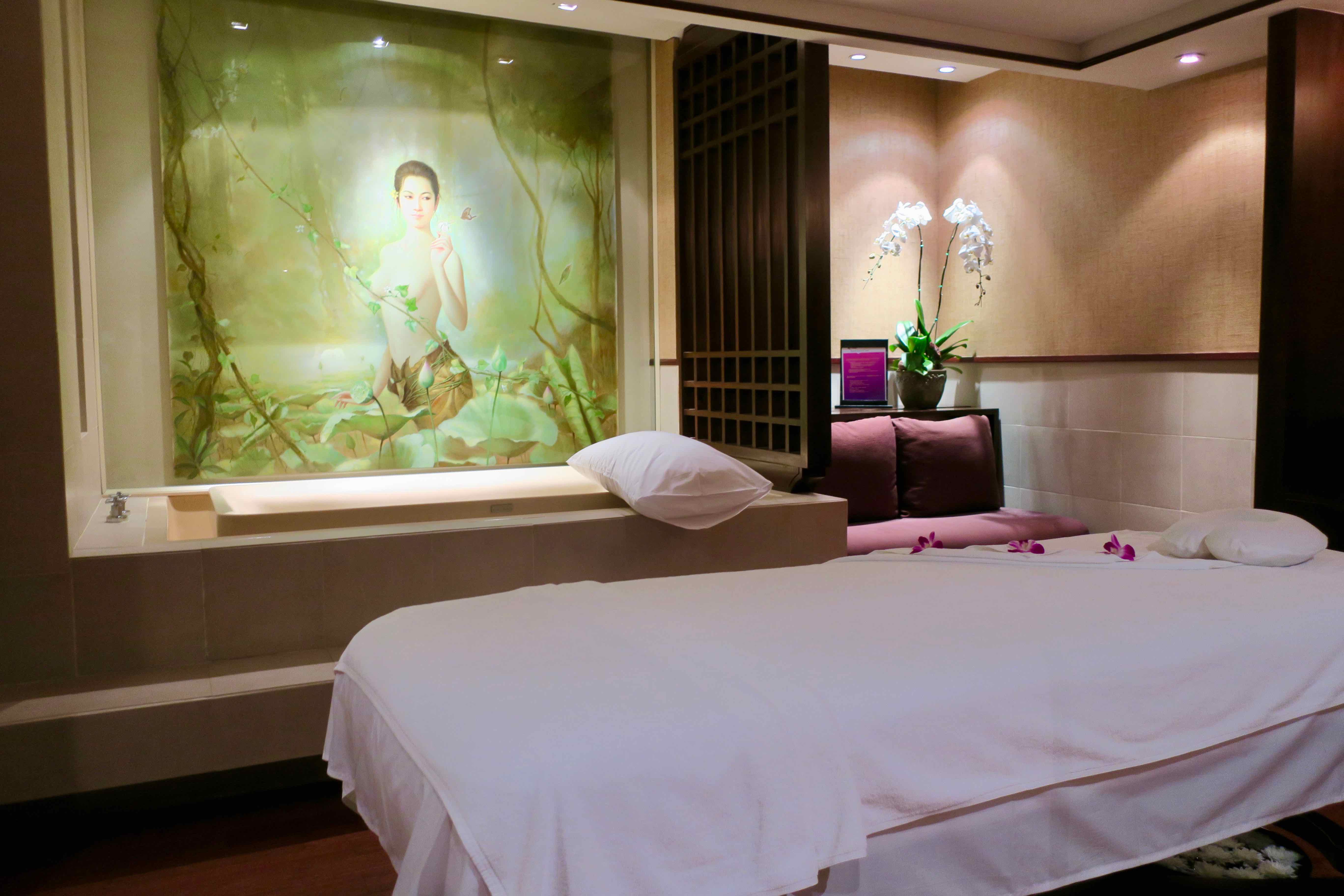 If you are departing Sydney, you'll have access to the Singapore Airlines SilverKris First Class Lounge.
How to redeem points for this flight
A one-way THAI First Class redemption between Sydney and Bangkok will cost you:
| Avianca LifeMiles | Singapore Airlines KrisFlyer | THAI Royal Orchid Plus | United MileagePlus |
| --- | --- | --- | --- |
| 75,000 | 98,000 | 105,000 one-way/150,000 roundtrip | Dynamic pricing |
I booked this flight using KrisFlyer miles before its 2017 and 2019 devaluations. KrisFlyer miles are the most accessible points currency of the four listed above. I used my American Express Platinum Charge card to transfer Membership Reward Ascent Premium points to Krisflyer.
The best way to get your hands on United MileagePlus and Avianca LifeMiles are through buy miles promotions. United runs them more often than Avianca.
However, Avianca's award chart prices redemptions between Australia and North Asia (including Japan and South Korea) at 62,500 LifeMiles instead of 75,000 just to Bangkok (South Asia region), so you can save miles by travelling further. As far as I know, however, stopovers of more than 24 hours are not permitted.
Taxes are $75-85 AUD in either direction, which is very reasonable.
Given that retail fares for a one-way THAI First Class flight between Sydney and Bangkok start at $4,000 AUD, if you purchase MileagePlus miles or LifeMiles during a promotion, you can often get this redemption at less than half of the cost of a cash fare, provided you can find award space.
Speaking of, award availability for THAI flights is best searched on the United website.
THAI Business Class
THAI's First Class product is a huge improvement over its Business Class product.
I've experienced Business Class on its Boeing 747 and 777 aircraft before and everything from the seat comfort, cabin, inflight service, ground service, food and beverages are worlds apart.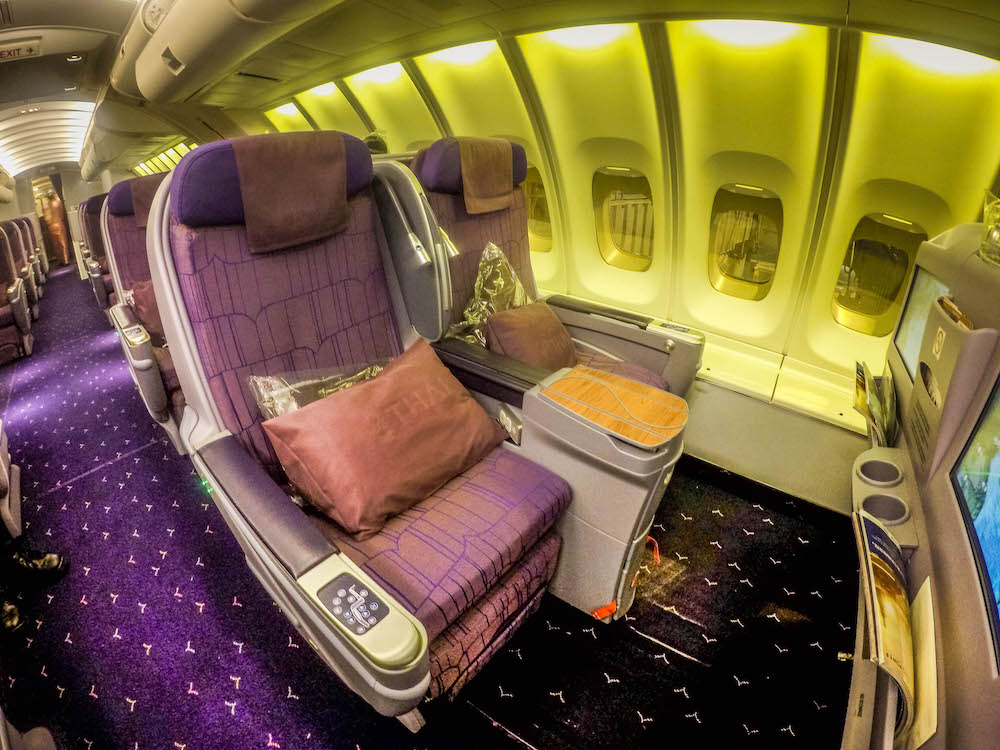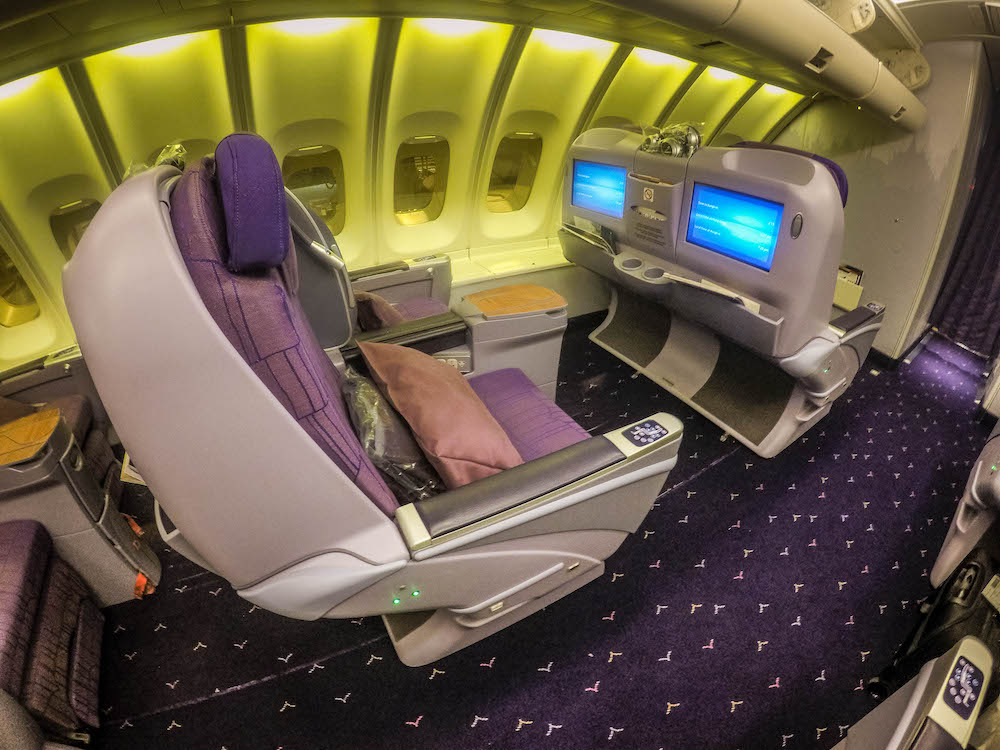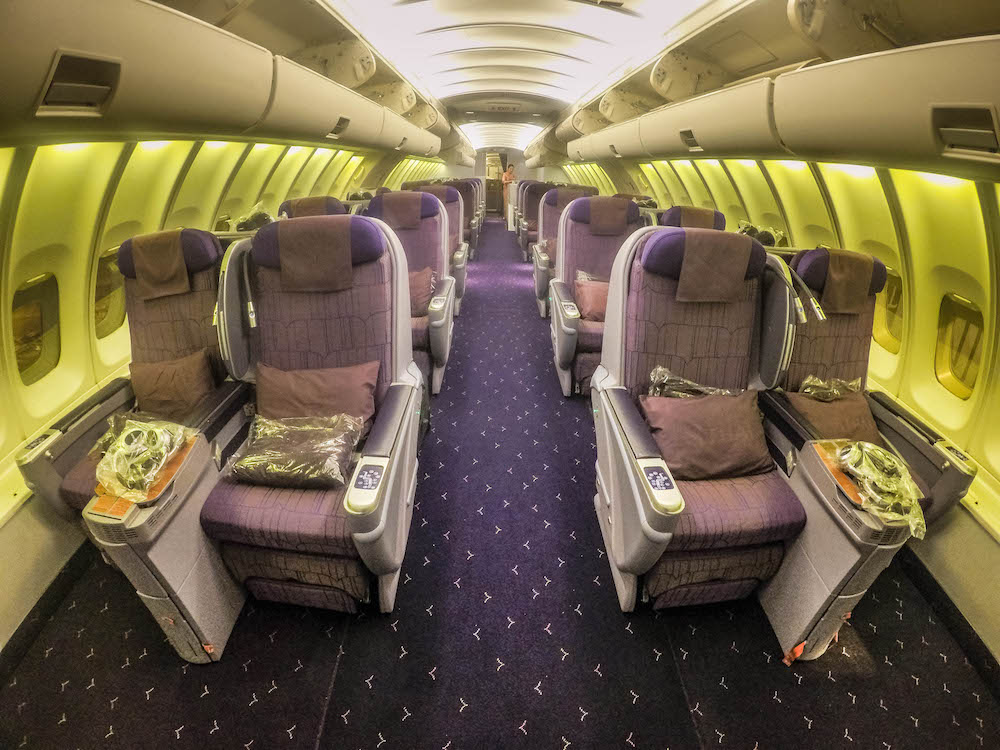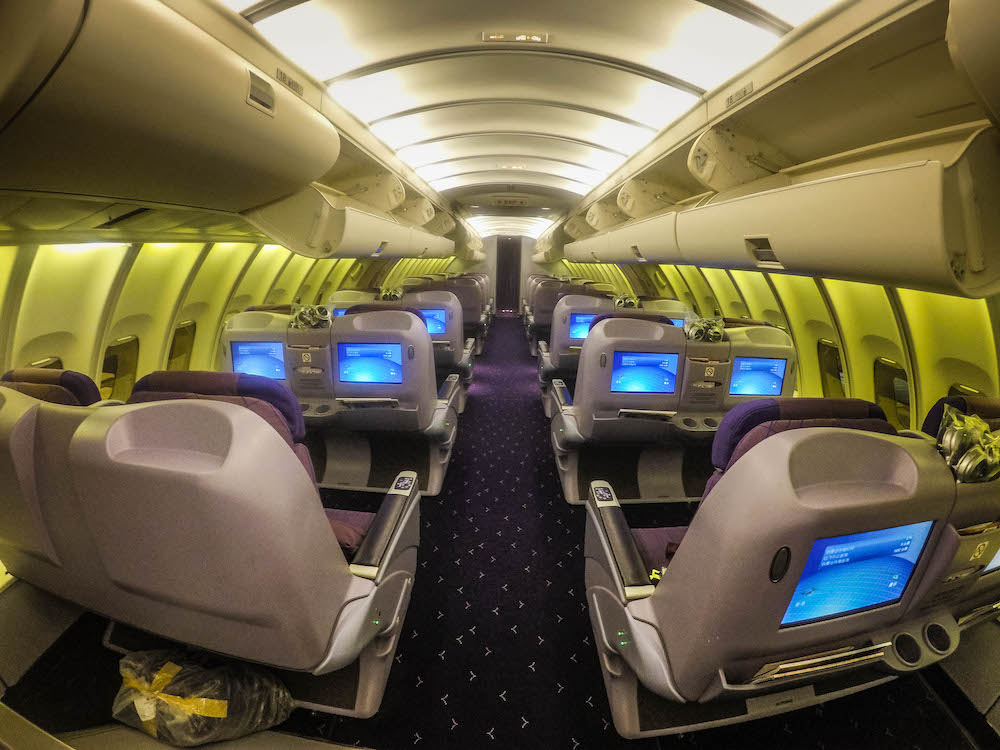 Do note that its newer Airbus A350 (as well as Boeing 777-300ER) aircraft have an improved Business Class seat with direct-aisle access, now flying between Melbourne and Bangkok.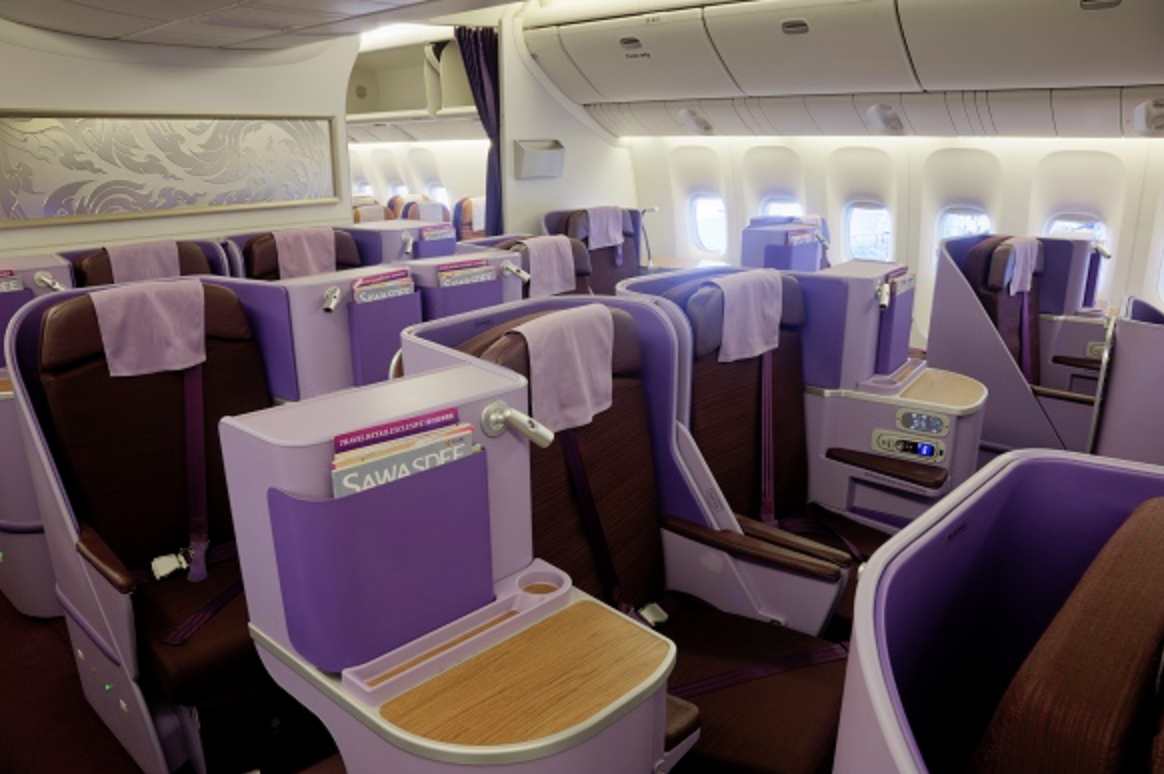 Our other First Class flight overviews
Summing up: why choose this flight?
If you want to fly in the nose of a Boeing 747, experience faultless service, enjoy delicious catering whilst sipping Dom Pérignon, then you must experience a flight in First Class with THAI.
It was an absolute joy to be able to share this experience with my Dad, who also loved every minute of the flight.
If you want to know our top tips to maximise enjoyment of your First Class flight read here.
Supplementary images courtesy THAI.
THAI 747 First Class overview
was last modified:
May 9th, 2022
by