The Japanese carrier ANA will launch a nonstop flight between Perth and Tokyo Narita in September this year. I explain why I don't think you should use your KrisFlyer miles for a redemption.
In this guide, I outline the routes ANA flies from Australia, what the differences in the products are and how to book an award seat using points.
Routes, aircraft and cabins
ANA currently operates one flight from Sydney to Tokyo but will add Perth later this year.
The flight between Sydney and Tokyo Haneda (the airport closer to the city) is overnight in both directions. It is operated by the larger version of the Dreamliner, which is the Boeing 787-9. Award availability is really difficult to find on this route.
The airline will also add a daily flight between Perth and Tokyo Narita (further from the city) from 1 September 2019. It will be overnight on the way to Japan but a daytime flight on the way back to Australia. This route is operated by the smaller version of the Dreamliner, which is the Boeing 787-8.
ANA will increase its Sydney – Tokyo Haneda service from 1x daily to 2x daily from 25 April 2020.
Award availability on the Perth flight
It's a bit confusing. I'm seeing at least one Business Class seat open in both directions for the first four months of operation, but only through the United and Air Canada Aeroplan websites. I can see availability right through the September-October school holidays, Rugby World Cup and (some seats) over Christmas.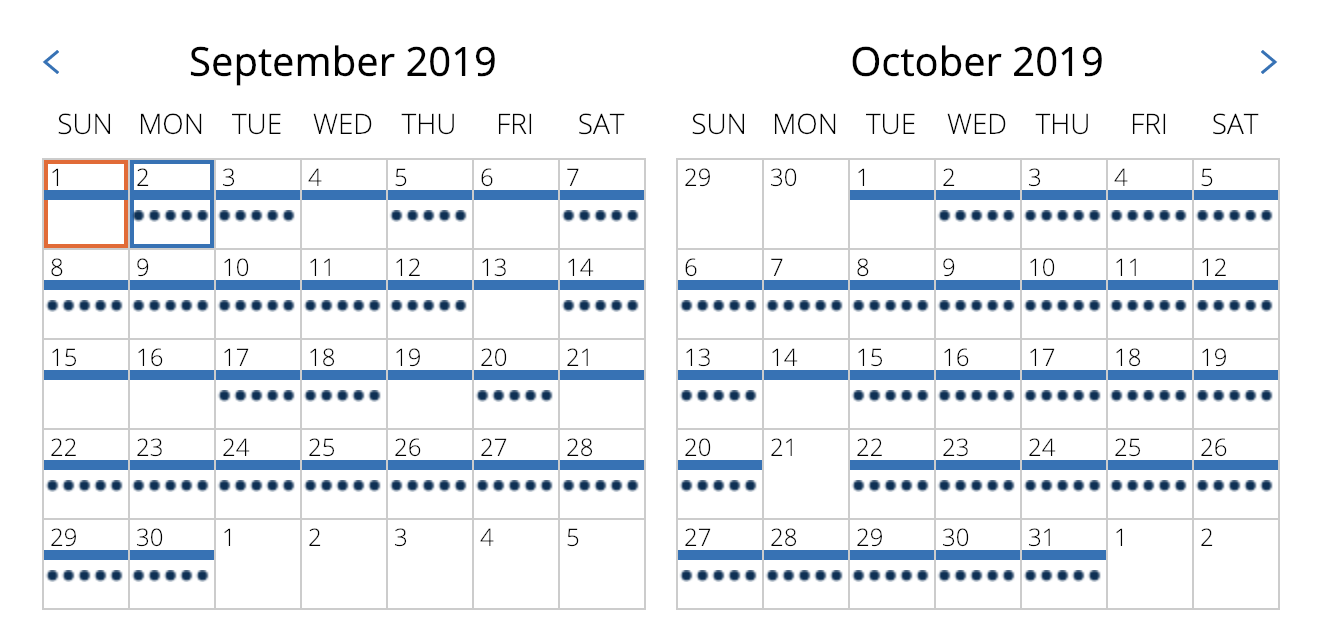 I go into which points are best to book with later on in this guide, but a heads-up that I cannot see the same space on the KrisFlyer or LifeMiles websites. In that case, those partners may not have access to the space, or you may need to call them to book (rather than doing so online).
If you would like to secure a seat, I would recommend you do so soon. I expect this award space to dry up quickly.
Cash tickets in Economy Class are currently pricing at $1,130 return, which is quite expensive.
Cabins
There are some notable differences between the two planes.
Both aircraft have three cabins. The larger version boasts almost double the Economy Class seats as the smaller version, but surprisingly has fewer seats in Business Class and Premium Economy Class.
Note that the aircraft are subject to change at anytime.
Business Class
You'll essentially get the same lie-flat seat on both versions.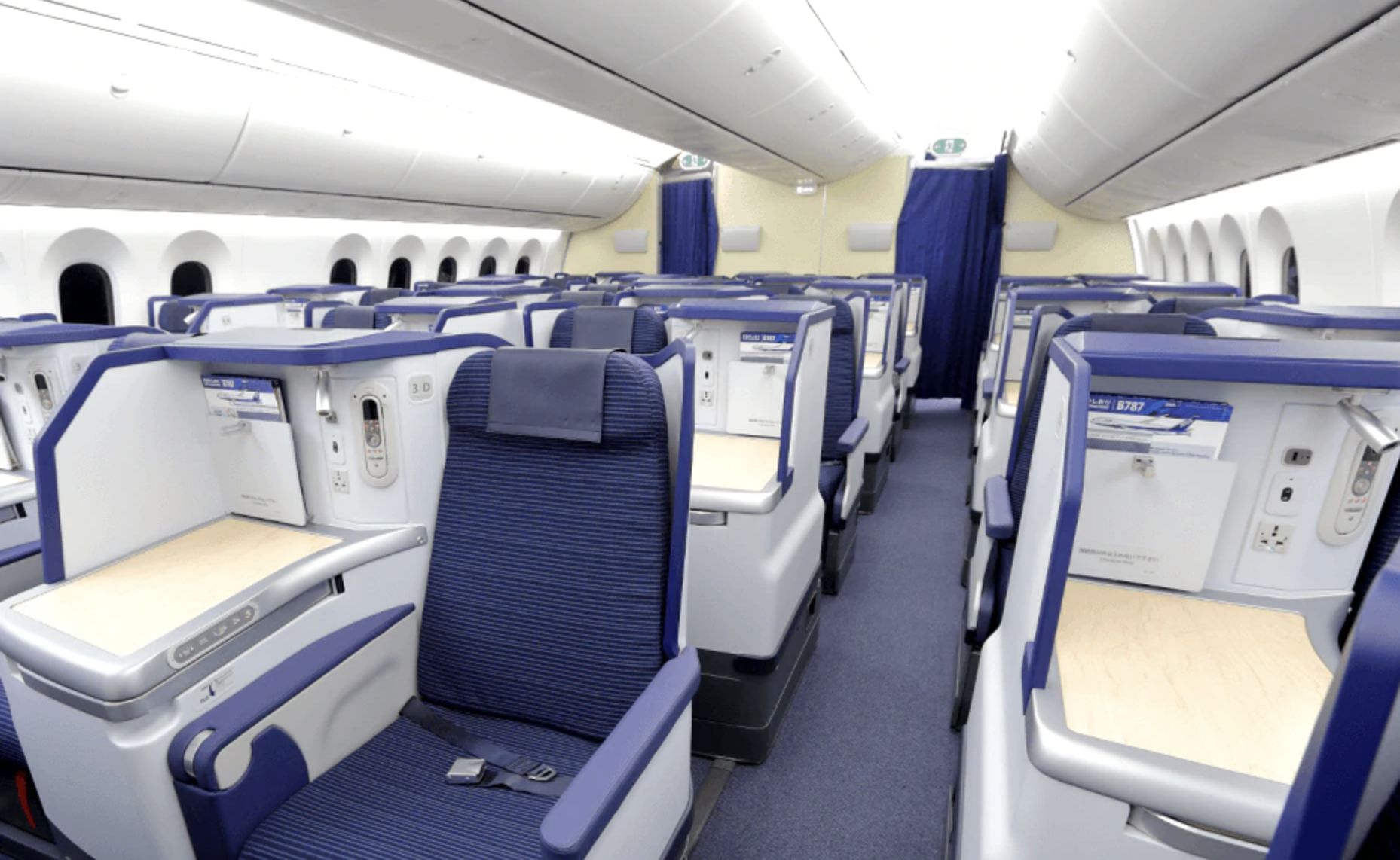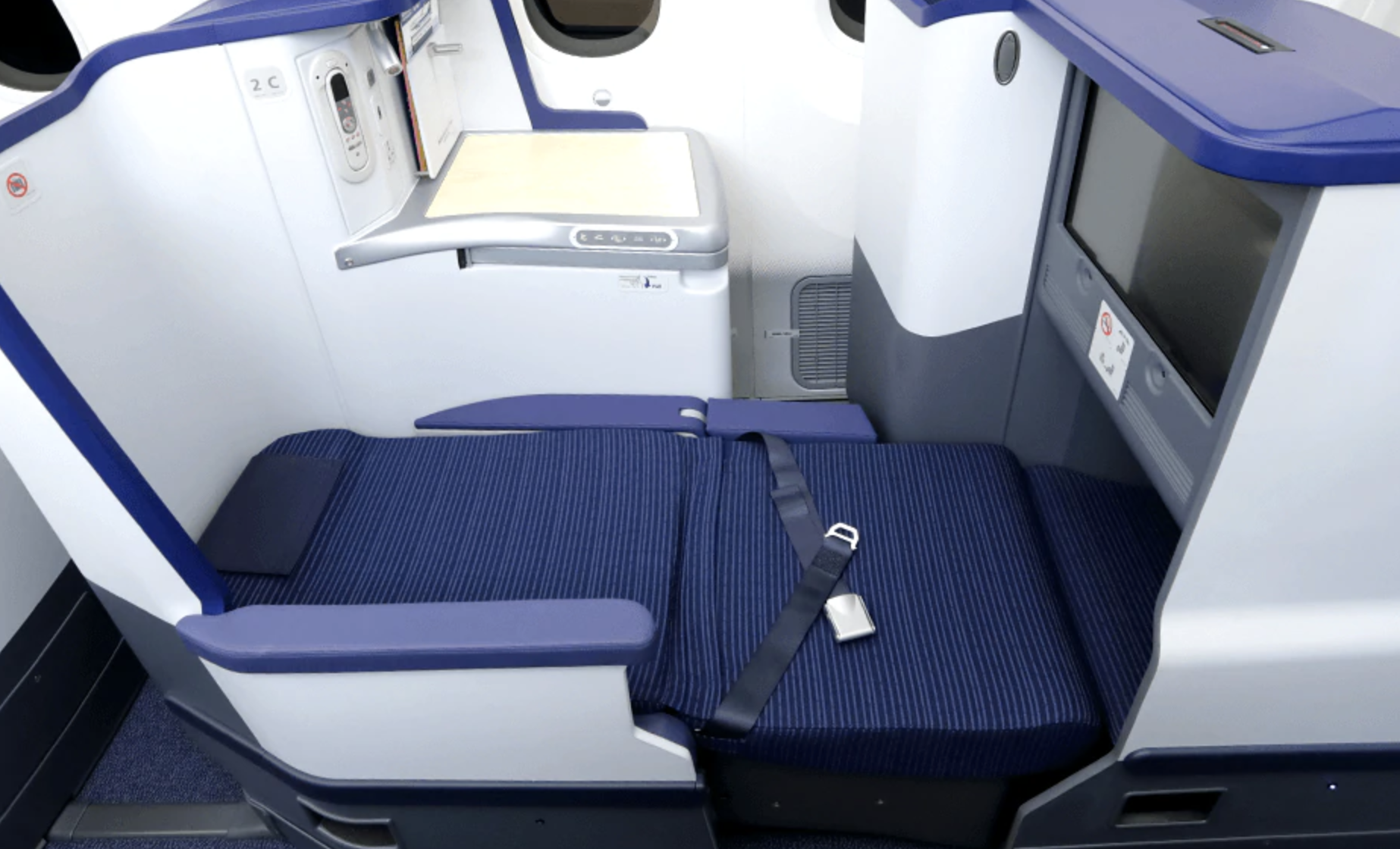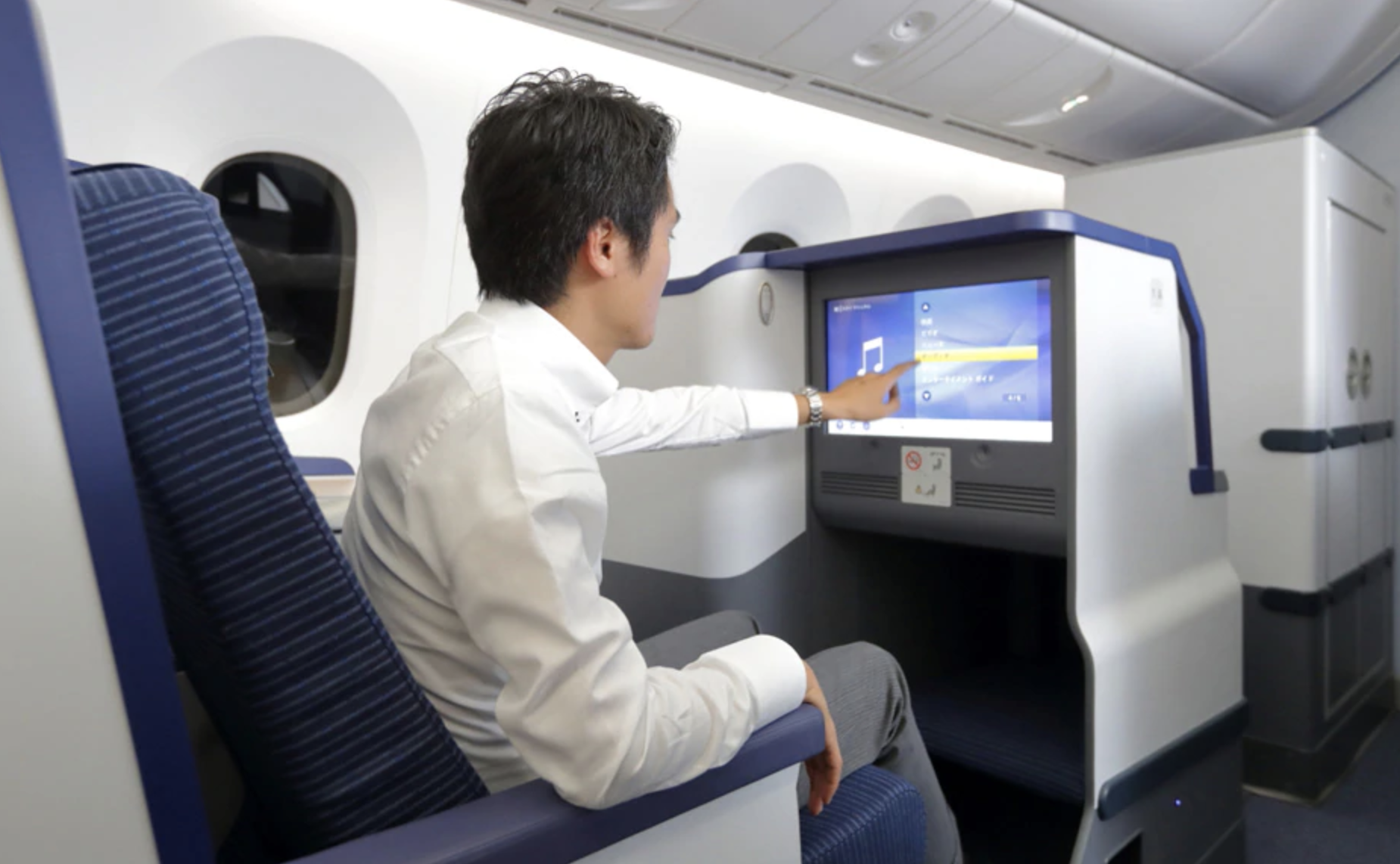 On the larger version, this cabin is set up in a 1-2-1 layout, meaning that solo travellers will want to aim for the A and K seats to maximise privacy, and those travelling accompanied will probably want two centre seats.
The smaller version has a 1-2-1/1-1-1 staggered configuration, meaning that the single 'throne' seats in the middle, as well as A and K seats, are best for soloists. Again, the centre seats are best if you aren't alone.
Premium Economy Class
Premium Economy is set up in a 2-3-2 configuration, with recliner seats. Here's a video of what to expect (ignore the USA bit):
Interestingly, unlike other airlines, ANA grants lounge access to Premium Economy passengers—that is a huge plus.
Unfortunately, for Australia-based travellers, there is no easy way to book a Premium Economy seat using points.
Economy Class
The back of the plane is set up in a 3-3-3 configuration.
I would advise against flying on the smaller version, which only gives 31 inches of seat pitch (the distance between you and the person in front of you)—that's really tight. The larger version is much more generous at 34 inches.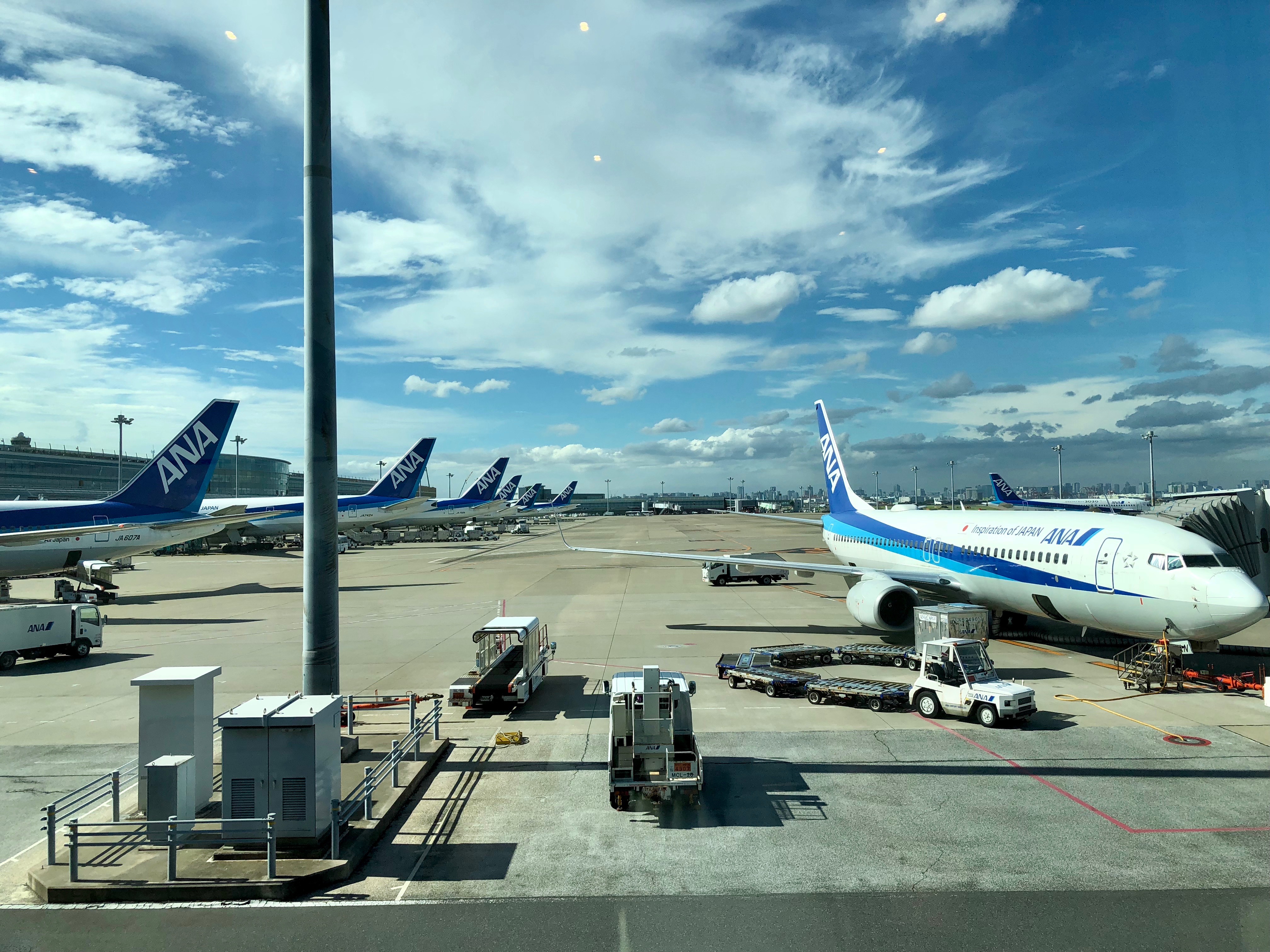 ANA's route network
Apart from an extensive reach throughout Japan and its flights to Sydney and Perth, ANA tends to focus on business destinations in other countries.
They include the usual Asian airports like Singapore and Hong Kong; a large number of US cities, Vancouver and Mexico City in North America; and big European centres like London, Frankfurt and Brussels.
Points pricing and taxes
The main points currency that Australia-based travellers will use for flights on ANA is KrisFlyer miles. However, it is also the priciest option. Etihad Guest miles can also be used.
Two popular alternatives would be to buy Avianca LifeMiles or United MileagePlus miles during buy miles promotions. Virgin Atlantic Flying Club is a great option too and is a transfer partner of American Express Membership Rewards, but note you need to book a roundtrip ticket (no one-ways).
ANA Mileage Club miles and other Star Alliance points currencies can also be used.
It is generally best to save your points for premium cabin redemptions rather than for travel in Economy Class. Here is a comparison of points pricing for Business Class flights from Australia to Japan—it's the same price from Sydney and Perth:
Program
One-way
Return
Avianca LifeMiles
40,000
80,000
Virgin Atlantic Flying Club
N/A
90,000
Etihad Guest
54,000
108,000
Singapore Airlines KrisFlyer
94,500
189,000
United MileagePlus
Dynamic pricing
Note that you cannot currently book Premium Economy awards through any of these programs, but I expect that to change in the future.
Domestic connections within Japan can be booked through all programs except Flying Club for no extra points but taxes can apply. As an alternative, here is a hack to fly any route in Japan for under AU$135 including checked baggage.
Note that connections within Australia will need to be booked separately. That's because there are no Star Alliance carriers that operate domestically.
Taxes
Below are the taxes and fees for a one-way Business Class award seat. It differs depending on which direction you are flying and which program you book through.
| Program | Departing Australia | Departing Tokyo |
| --- | --- | --- |
| LifeMiles and MileagePlus | $75-90 | $65-80 |
| KrisFlyer and Flying Club | $270 | $300 |
The discrepancy is due to fuel surcharges being added through KrisFlyer (for partner awards like this one) and Flying Club but not through LifeMiles or MileagePlus.
Sweet spots
LifeMiles is the real winner here, with low award pricing and no fuel surcharges. However, Flying Club and MileagePlus redemptions are also priced very reasonably for the 9- to 10-hour flight between Australia and Japan.
Unfortunately, you cannot fly First Class nonstop between Australia and Japan on ANA (or any other carrier, for that matter).
However, if you are flying between Japan and the US or Europe, then booking a First Class redemption using your Flying Club miles is one of the best uses of frequent flyer points in the whole world.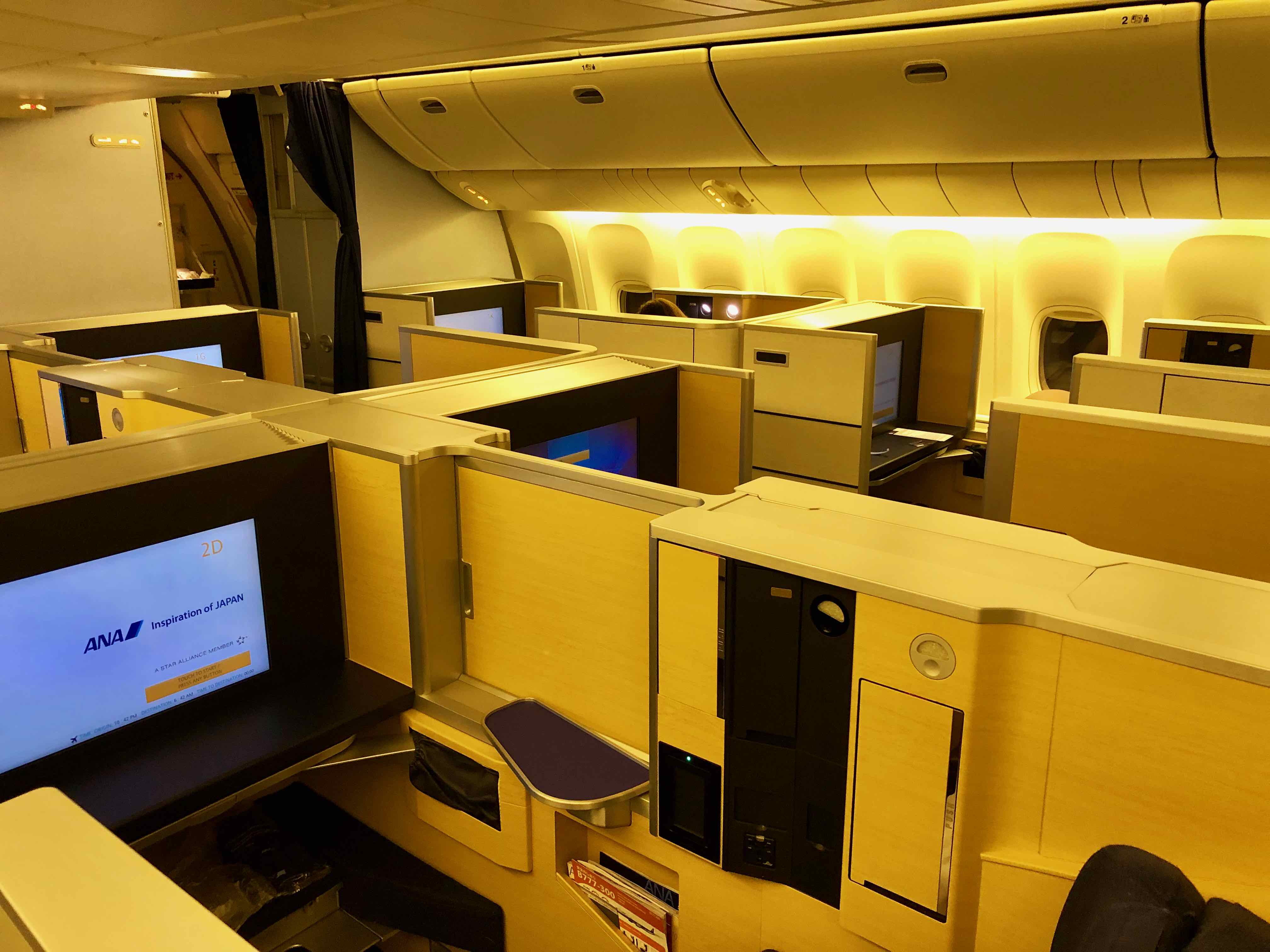 This product being refreshed progressively from August 2019. You can read more about the changes in the overview below.
Do you need to call to book or can you do it online?
The best place to search for award availability is using the United website but only if you are looking up to 11 months in advance. If you are looking 11-12 months out, then the KrisFlyer or LifeMiles website is where it's at.
You can book online through the LifeMiles, United and KrisFlyer websites.
For redemptions through Flying Club, you'll need to phone—follow these instructions. Make sure you confirm the award space and put a seat on hold before transferring any American Express points over.
Ad – Scroll down to continue reading.Minimum spend, terms & conditions apply.
Award availability
You should be able to book awards up to 356 days before departure through all programs except MileagePlus, which only gets access at the 338-day mark.
It is generally very difficult to find Business Class availability to and from Sydney given that the cabin is small and usually full.
Given that the Perth flight is new, I can't give an accurate indication of how availability will look on that route.
Lounge access
As stated earlier, not only do Business Class passengers get access to a lounge before departure, but Premium Economy passengers do too.
There are two lounges each at Narita and Haneda and all four tend to be highly rated by travellers.
In Sydney and Perth, passengers get access to the Air New Zealand and Singapore Airlines lounges.
Other alternatives for flying to Japan
Japan Airlines flies the following routes:
Sydney to Tokyo
Melbourne to Tokyo
whilst Qantas flies:
Sydney to Tokyo
Sydney to Osaka
Sydney to Sapporo (seasonally between 16 December 2019 and 28 March 2020)
Melbourne to Tokyo
Brisbane to Tokyo
In my opinion, Japan Airlines wins with the most comfortable and private seats in Business Class, followed by Qantas. ANA has the tightest seats and reports are that it can be difficult to get a good sleep.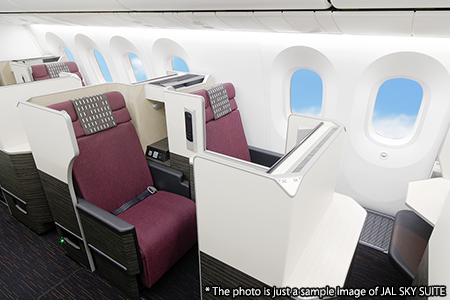 The well-renowned Apex Suite on Japan Airlines
Unsurprisingly, you'll probably find both the food and the customer service on Japan Airlines and ANA to be better than on Qantas.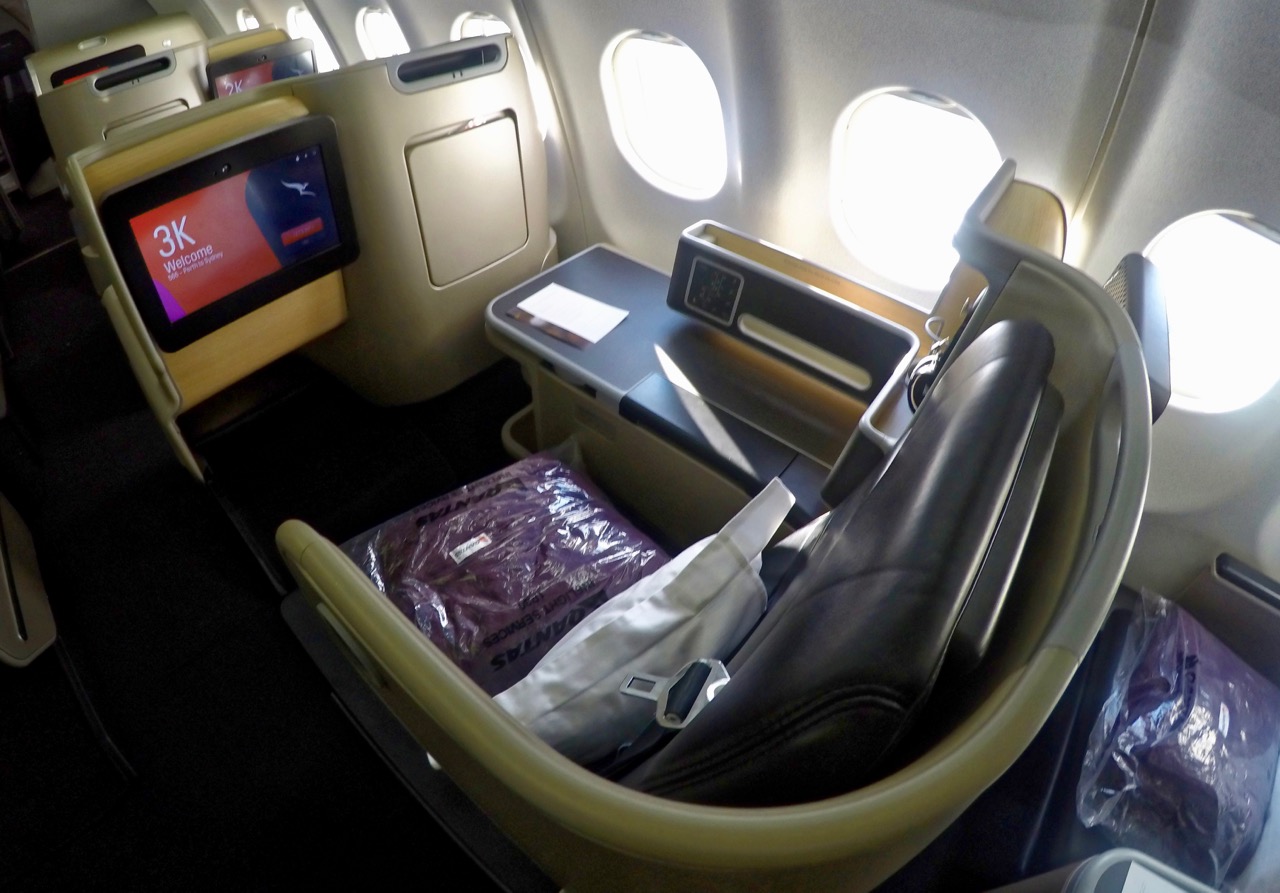 Qantas still has a great seat but the food is subpar
Here are the different ways the Point Hacks team travelled to Tokyo for our 2018 meetup.
Summing up
ANA does not offer the most cutting-edge product flying between Australia and Japan. However, if you can find award availability, then it can be worth the redemption.
Using miles with Avianca or United offers the best value, however, it is more common for Australia-based travellers to use KrisFlyer miles. Do be aware that through KrisFlyer, you'll be forking out over $550 in taxes and fuel surcharges for a return trip in Business Class.
Given that you can often pick up Economy Class tickets for that cheap, you may choose to save your KrisFlyer miles for one of these best uses. That includes flying to Japan on Singapore Airlines to avoid fuel surcharges, but you'd have to factor in the extra travel time travelling via Singapore.
Have you flown on ANA before? What was your experience? Share in the comments below!
Supplementary images courtesy ANA.
Perth gets a nonstop flight to Tokyo with ANA: how to use your points
was last modified:
October 8th, 2021
by