Category 8 pricing will be introduced on 5 March, meaning it is best to lock in stays at luxury properties now.
Since first published in April 2018, this master guide to the merger has been revised numerous times to include the latest news and updated advice.
New Category 8 pricing
Since the merger in August last year, some top-tier properties have been available for the artificially low price of 60,000 Marriott Bonvoy points per night—this is a fantastic deal.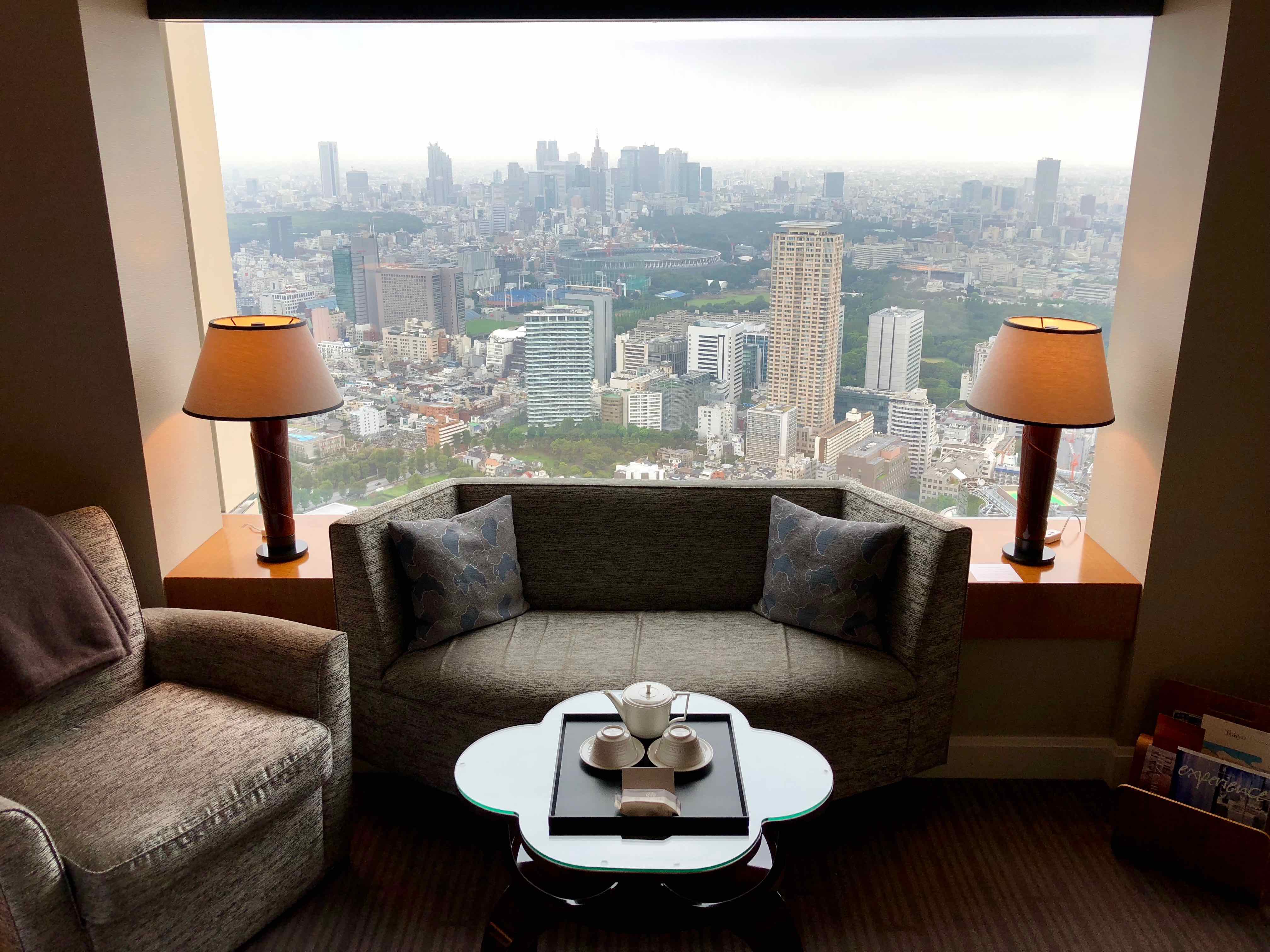 When the new award chart comes into effect on 5 March, these properties will move to a new, higher Category 8, costing 85,000 points, which is ~41% more expensive than now.
And later in the year (date unconfirmed), peak and off-peak pricing will be introduced, meaning they will cost up to 100,000 points during peak dates (~66% more expensive than now).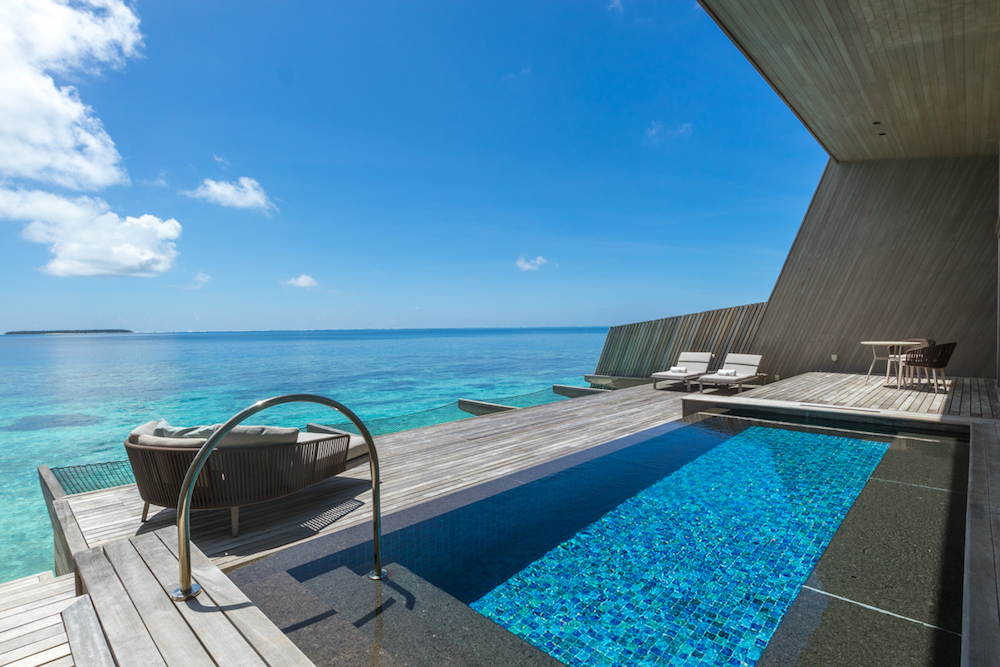 So which properties are increasing in price? There are almost 70 and are mostly of the Ritz-Carlton, St. Regis and Luxury Collection brands. Here are some popular ones:
The Ritz-Carlton, Dubai
The Ritz-Carlton, Hong Kong
The Ritz-Carlton, Kyoto
The Ritz-Carlton, Lake Tahoe
The Ritz-Carlton, New York Central Park
The Ritz-Carlton, Naples
The St. Regis Aspen Resort
The St. Regis Bali
The St. Regis Bora Bora
The St. Regis Punta Mita Resort
The St. Regis Rome
The London EDITION
W South Beach
Note that these properties have potentially experienced a dramatic drop in availability for booking with points both due to a lot of demand from travellers.
Property reclassification
In a separate change, 5 March will also bring category changes for properties across the board. Of the properties affected, most are going up in price.
Fortunately, there is only one Australian property affected by the changes—the Courtyard Sydney-North Ryde is actually dropping a category from 4 to 3.
You can check the full changes here.
---
The merger in brief
Three hotel loyalty programs—Starwood Preferred Guest, Marriott Rewards and Ritz-Carlton Rewards—combined into one in mid-August 2018
Points and elite status in SPG were transferred over to Marriott
The new combined program name Marriott Bonvoy launched on 13 February 2019
In December 2018, there was a security breach on the Starwood Preferred guest reservation database—if you are one of the approximately 500 million (!) guests affected, you should have been contacted by email
What stayed the same?
Fifth night on award stays free
Cash and points awards
SPG 25% transfer bonus to frequent flyer programs (effectively—see below)
New award chart
There will be eight categories instead of the previous nine in Marriott Rewards. From sometime in 2019 (date unconfirmed), the award chart will differentiate between peak and off-peak rates, which are slated to be more or less evenly split over the year.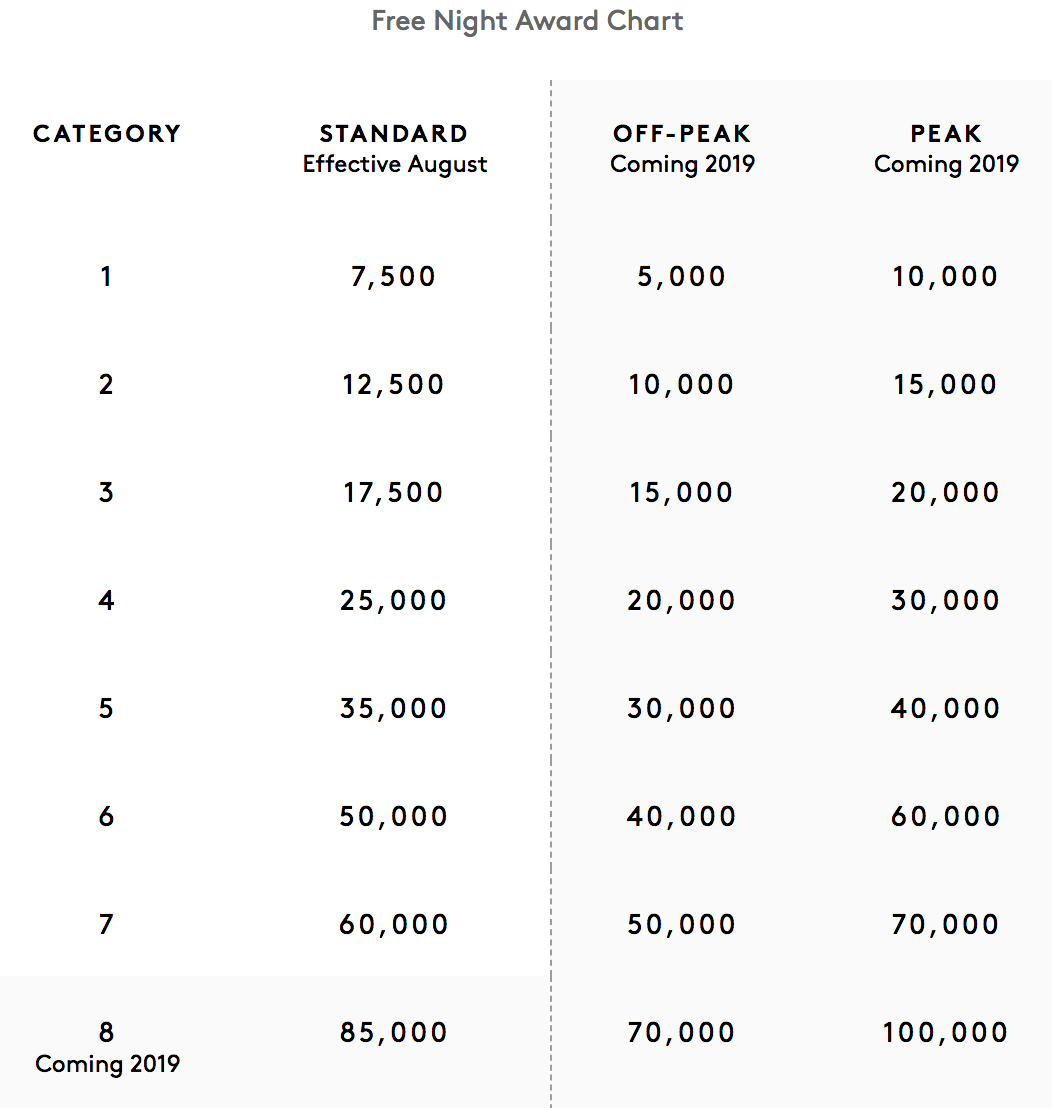 There are no blackout dates at any property.
There is a searchable table of all 6,700+ Marriott, Starwood and Ritz-Carlton properties with their current and future pricing. Here is the timeline:
Until 4 March 2019: Categories 1-7 under one unified award chart
From 5 March 2019: Category 8 added into award chart
Almost 70% of properties require the same or fewer points, meaning that over 30% have increased in price.
For example, The Old Clare Hotel in Sydney used to cost 12,000 Starpoints/36,000 Marriott points (remember: 1 Starpoint = 3 Marriott Bonvoy points), and this dropped by 1,000 points to 35,000 in the new program.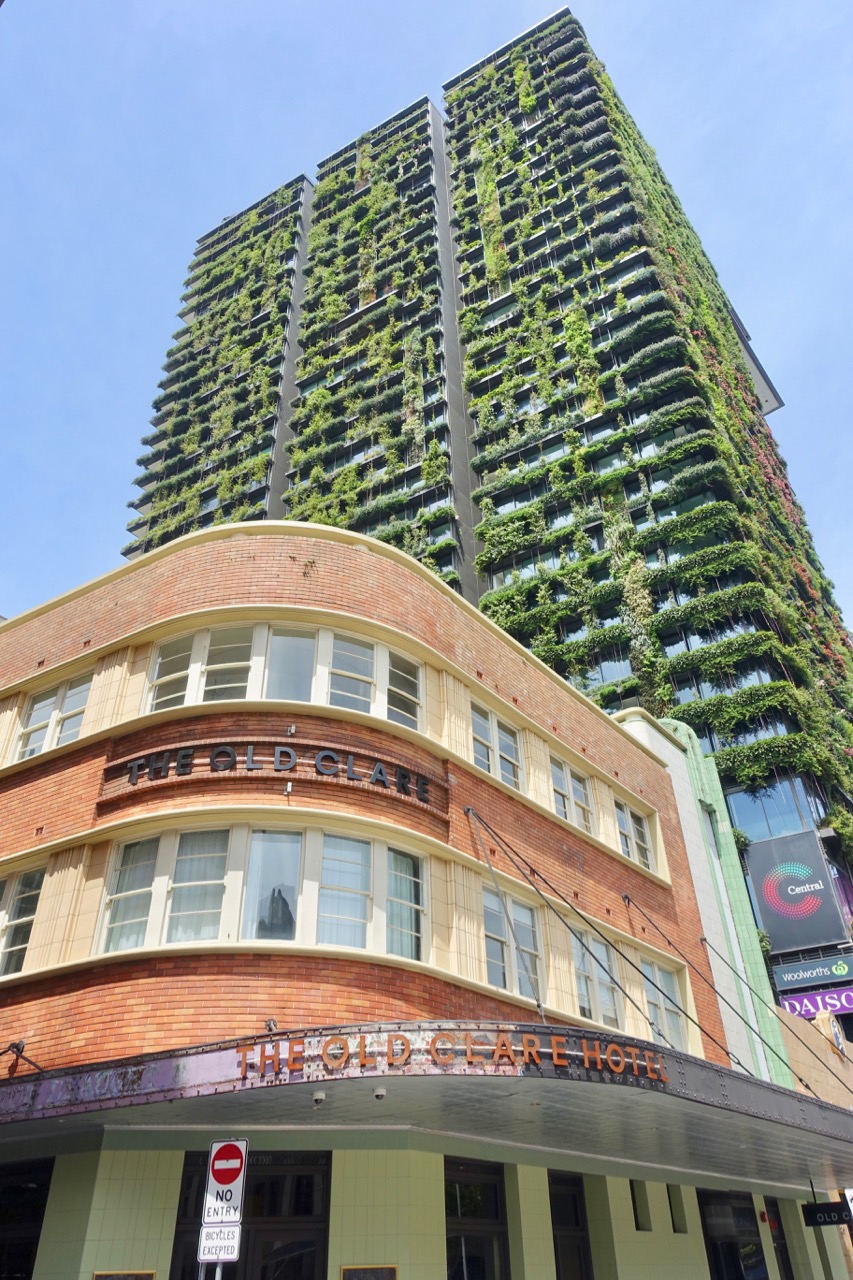 The Aloft Perth dropped from 21,000 Marriott points to 17,500 points.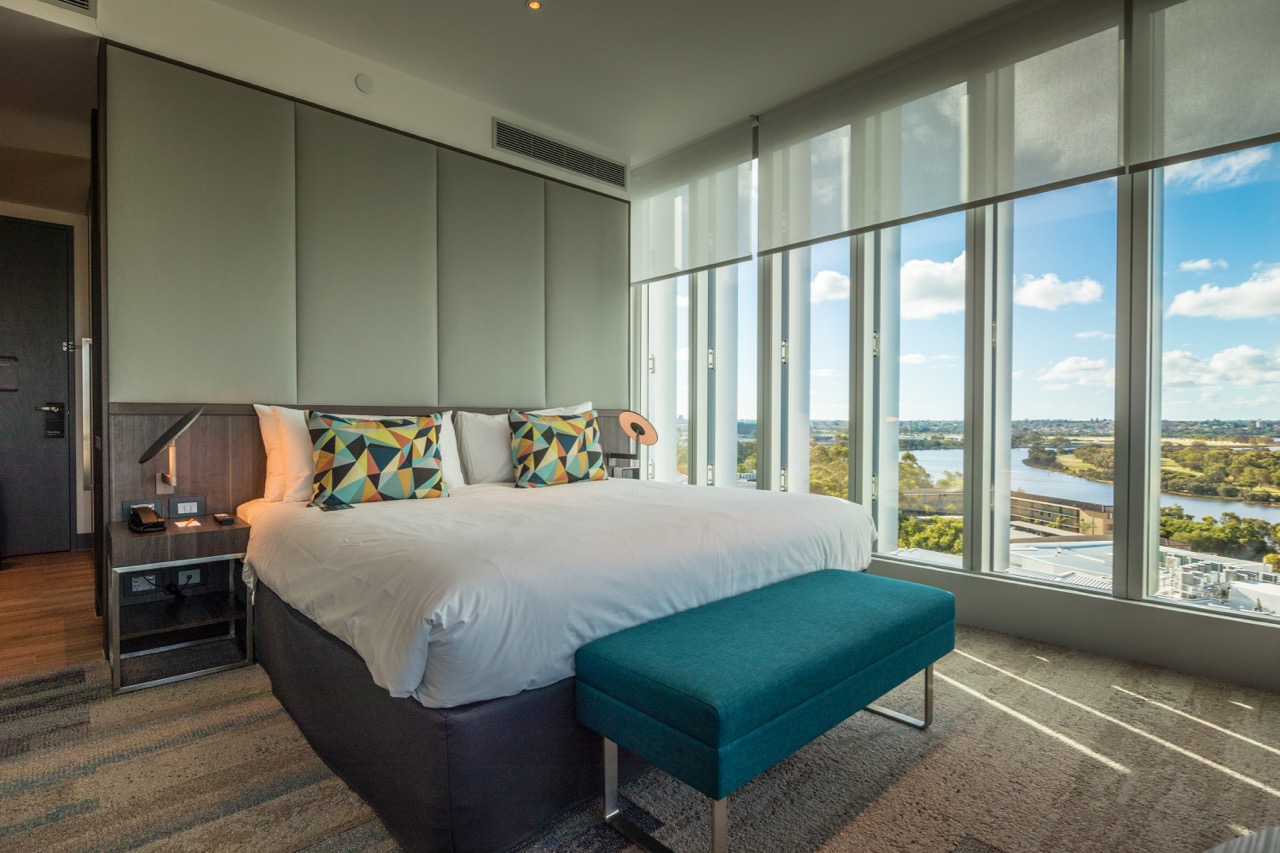 The W Brisbane is the only one of the 20 Australian properties in the combined program that increased in price, from 30,000 Marriott points to 35,000 points.
But—and a big but it is—the new amounts are for 'standard' pricing. From March 2019, there will be a pricing difference between off-peak and peak dates and we don't have information on those what exactly those dates are yet.
There is now a rotating PointSavers list, with 20% off points redemptions at select hotels.
Ad – Scroll down to continue reading.Minimum spend, terms & conditions apply.
Bad news: American Express points transfers to Marriott Bonvoy
With the launch of the combined program in August 2018, and post the changes to the American Express Rewards program in April 2019, the transfer rate from American Express to Marriott Bonvoy is as follows: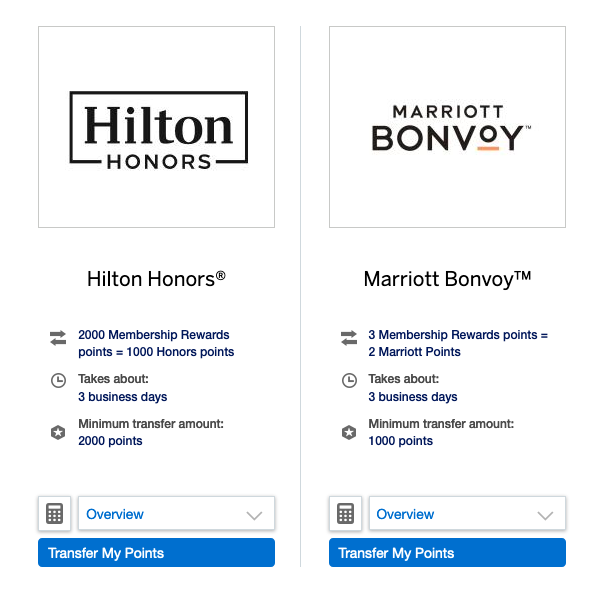 Read our guide to the American Express Membership Rewards Points program here.
Hotel + Air Packages
This has historically been a really popular points redemption avenue for Marriott Bonvoy members and, as an extension, SPG members.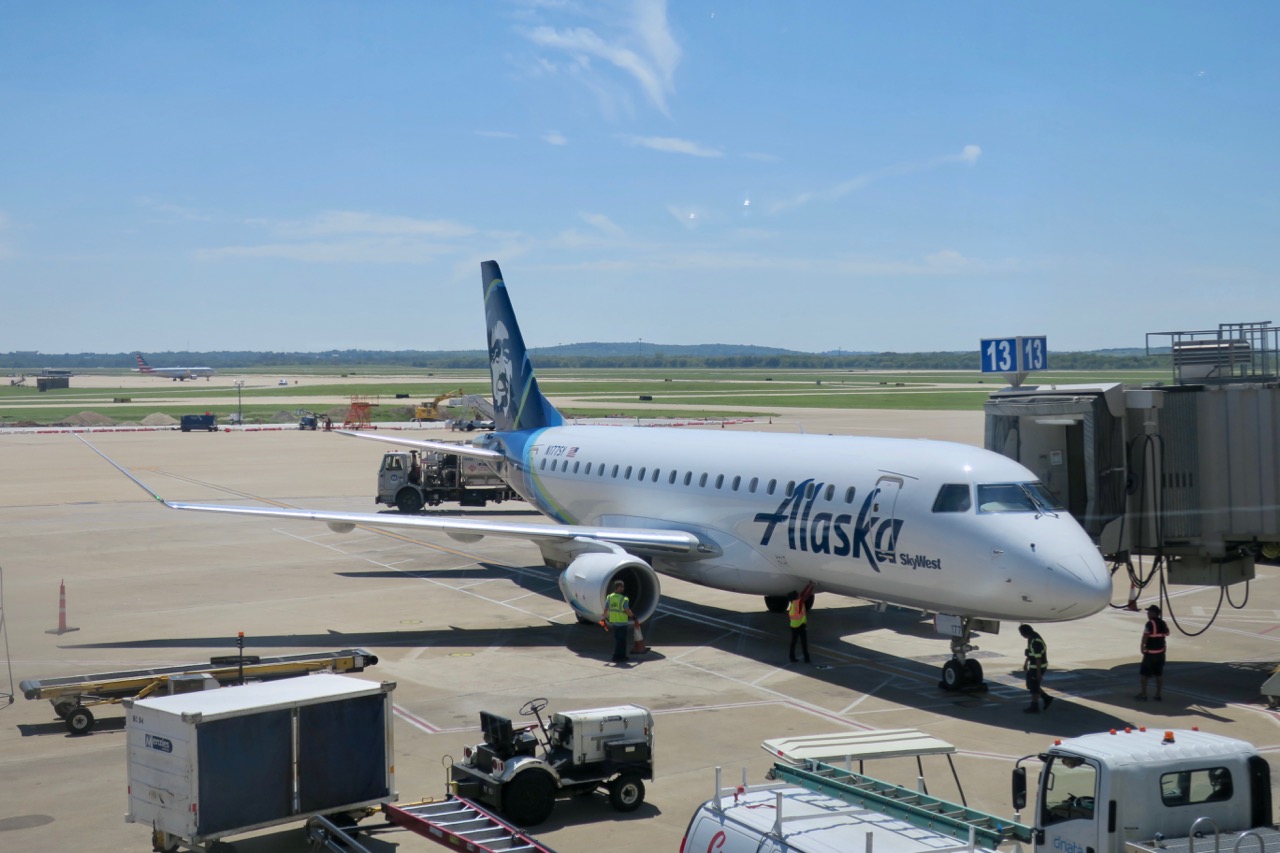 Most Marriott Hotel + Air Packages are now priced the same, regardless of the airline you are transferring your points to, rather than split into five tables. The only exception is United MileagePlus, with whom you'll get a 10% bonus.
This new table is a devaluation but still offers better value than just a straight Marriott points-to-airline transfer.
Status
Elite status is now recognised across all three programs with five elite tiers—basically like SPG used to have plus a Marriott Silver tier.
Marriott Rewards and Ritz-Carlton Rewards Gold now translate into Platinum Elite—this is the main elite status to aim for—whilst Platinum has become Titanium Elite.
More brands now offer breakfast, notably Courtyard and resort properties, but Ritz-Carltons and some others will still not feed you for free.
How do the changes affect me if I hold SPG Gold status?
SPG Gold became Marriott Bonvoy Gold Elite, meaning those members lost out with reduction of guaranteed 4pm late check-out to 2pm late check-out subject to availability, and only bonus points as arrival gift instead of choice between that and a welcome drink.
The backdoor access route to free breakfast for SPG Gold Elite members (no breakfast) through status matching to Marriott Gold Elite for free breakfast at Marriott properties has disappeared.
Your earn rate on stays has increased from 3 Starpoints (= 9 Marriott Bonvoy points) per US$1 spent to 12.5 points, which is a positive change.
The American Express Platinum Card still offers automatic Gold Elite status.
How do the changes affect me if I hold SPG Platinum status?
SPG Platinum members became Platinum Elite in the new program.
You get complimentary suite upgrades subject to availability, as well as five confirmed Suite Night Awards each year.
Your earn rate on stays has increased from 3 Starpoints (9 Marriott Bonvoy points) per US$1 spent to 15 points, which is a substantial increase.
Earning points
The base rate of 10 points per US$1 spent is the same as the previous Marriott Rewards program, with that rate halved at Residence Inn, TownePlace Suites and Element properties.
Redeeming points by transferring to frequent flyer partners
Here are two bits of great news!
Firstly, the new program has kept the same ratio as the current sweet spot in transferring from SPG in increments of 20,000 Starpoints to get a 5,000-point bonus. Under the new scheme, if you transfer 60,000 rewards points to a frequent flyer partner, you get a 5,000 bonus miles (equivalent to 15,000 bonus points), which will equal 20,000 + 5,000 bonus = 25,000 frequent flyer points.
The new program has 3:1 transfer ratio to frequent flyer partners, meaning it basically works the same as the current SPG program.
Secondly, all current SPG and Marriott Bonvoy transfer partners have been kept, which increases the versatility of your points. Notably, Qantas Frequent Flyer is now included as one of the transfer partners—it was not an SPG partner but was previously available through Marriott—and Velocity was an SPG partner but not Marriott partner and is also included in the new program. Apart from that, I have seen no notable/useful additional partners coming on.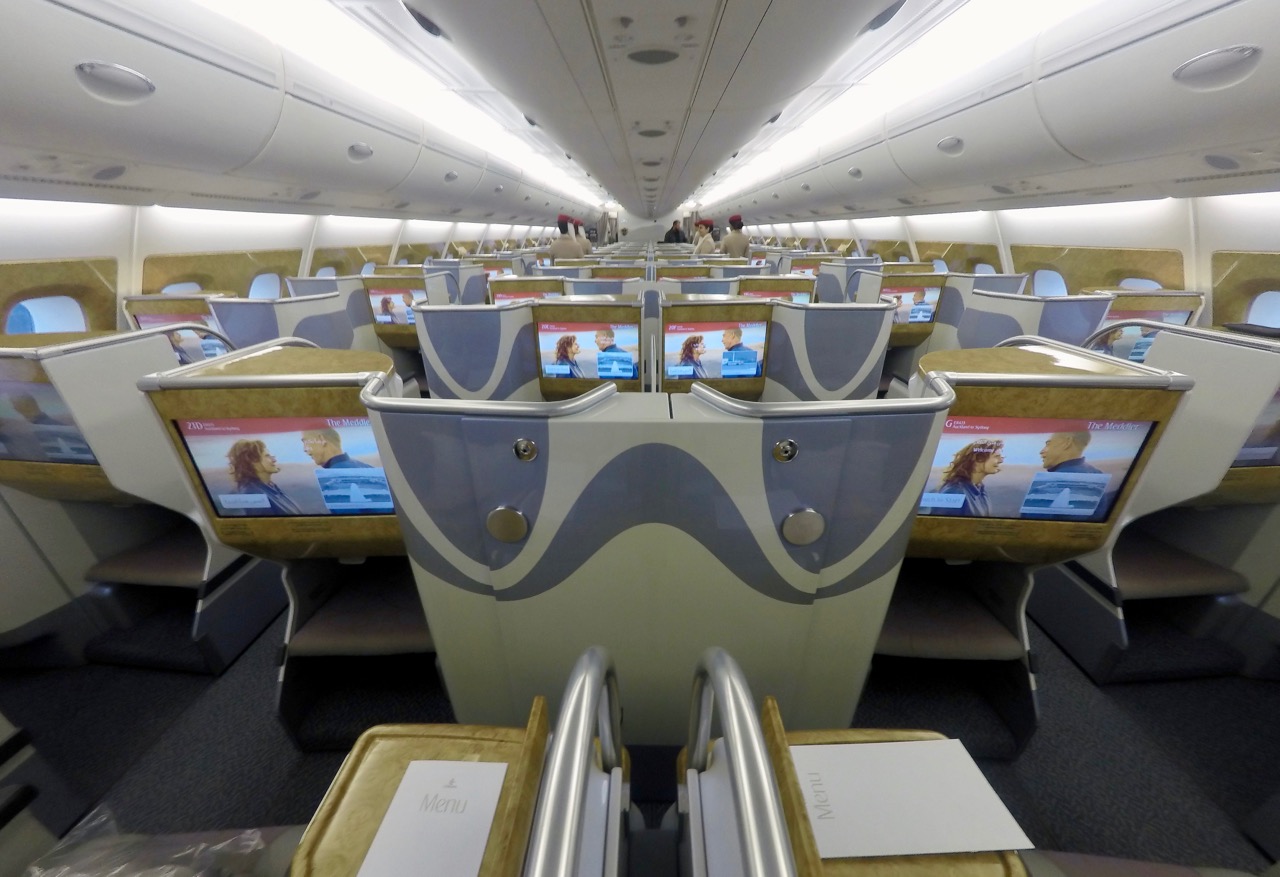 Summing up
It has been a rocky road during this merger, which is partly understandable given the huge challenges in unifying three programs but a general consensus amongst the frequent flyer community is that the new program does not offer the same value as it used to and the changes have not been communicated or implemented in the ideal way.
Let's hope that the final touches to the merger go more smoothly in 2019 and you can be sure we will update this guide with our analysis of them.
How has the merger of Marriott Bonvoy and SPG affected you and your travel plans?
Top-tier Marriott properties will jump over 40% in price next week: book now
was last modified:
January 11th, 2022
by