The merger of Starwood, Marriott and Ritz-Carlton will offer an excellent redemption opportunity for points enthusiasts during its transitionary phase in the second half of 2018.
Temporary sweet spot: book top-tier Starwood properties for over 40% off from August
Currently, the highest tier in the Starwood Preferred Guest program is Category 7, costing 90,000/105,000 (off-peak/peak) Marriott Rewards points per night (= 30,000-35,000 Starpoints with the 3:1 transfer ratio between the two programs).
However, during the transition period from August to December 2018, whilst this category will remain the highest it will drop to only 60,000 Marriott points (20,000 Starpoints) per night. When the full merger comes into effect in January 2019, these properties will move to a new, higher Category 8 and cost 70,000/100,000 Marriott points (off-peak/peak).
That means that for bookings made between 1 August and 31 December 2018, both for stays during that period and for stays into 2019, these properties will be 43% off the current price and 40% off the post-merger price!
Here is the full list of Category 7 properties, with some highlights for Australia-based travellers being:
W Koh Samui
W South Beach
The St. Regis San Francisco
The St. Regis New York
The St. Regis Aspen
The St. Regis Florence
Santa Marina, a Luxury Collection Resort, Mykonos
Al Maha, a Luxury Collection Desert Resort & Spa, Dubai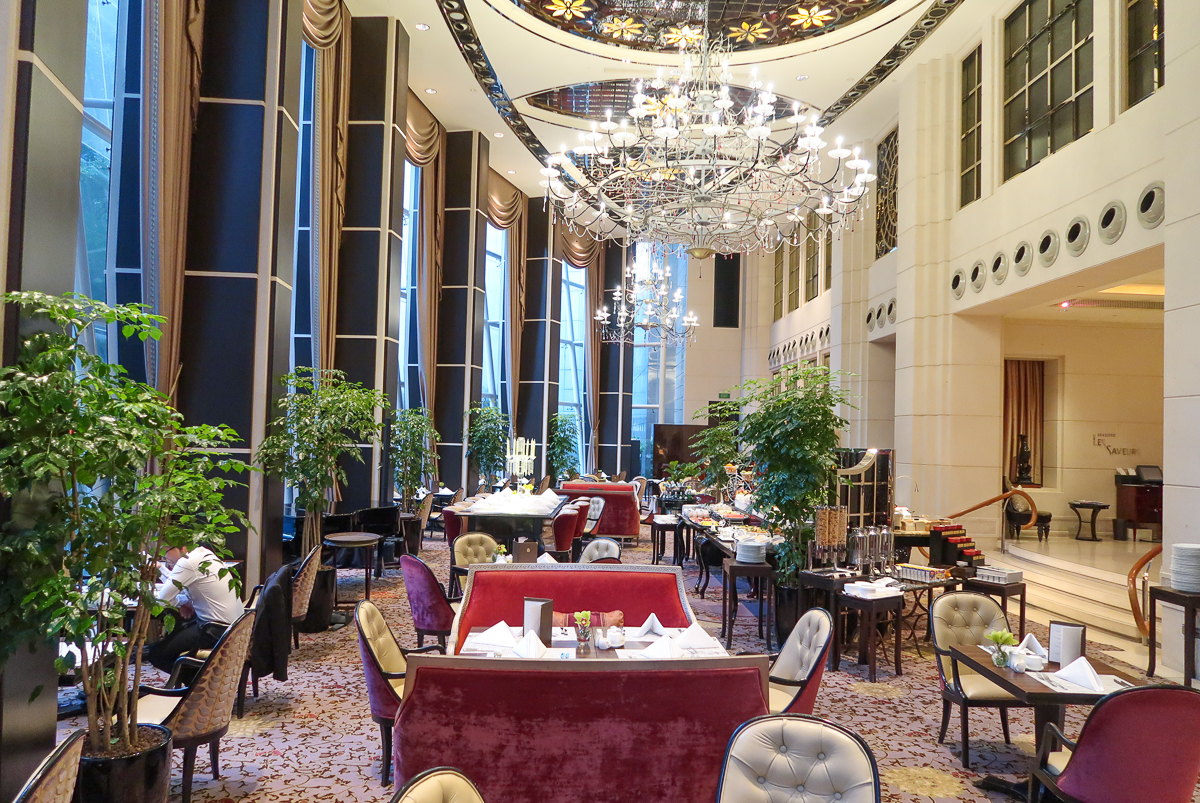 Some St. Regis properties are among the luxury hotels becoming temporarily much cheaper
Note that some 'all-suite properties' like The St. Regis Resort and Le Méridien Bora Bora, the W Maldives and Mystique in Santorini are not eligible for this sweet spot—check that list above for exclusions.
If we take the example of the W Bali Seminyak, a five-night stay during peak dates currently costs you 140,000 Starpoints/420,000 Marriott points—with the free fifth night on award stays benefit available both now and in the new program.
However, if you held out until August to make your booking, the cost would drop to 80,000 Starpoints, which is almost half off!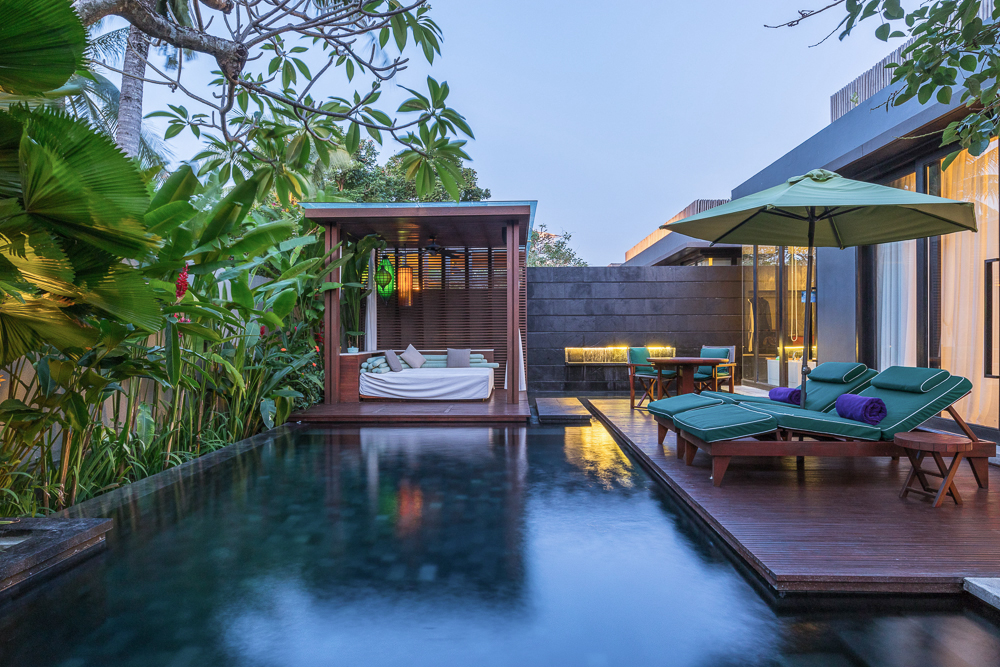 If you wait until January next year to book, the price will increase to ~133,000 Starpoints/400,000 Marriott points, which is only slightly cheaper than the current price.
If you want to get your hands on some Starpoints, you will earn the equivalent of 60,000 Starpoints with the current sign-up bonus that is running on the American Express Platinum Charge card.
There is also a buy Starpoints promotion running with an excellent 35% discount until the end of the month.
To put the price into perspective, if you signed up for the Platinum Charge and got 60,000 Starpoints and then bought 20,000 Starpoints in the buy points promo for $455 USD, your five-night stay at the W Bali would set you back ~$600 AUD out-of-pocket (the cost of the 20,000 purchased Starpoints).
To compare the numbers, I did a dummy search for a five-night stay during September-October and it is pricing out at over $2600 in cash!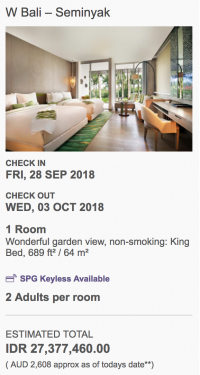 So, if you can hold off on making a booking at one of these properties until August, you will save quite a lot of points!
---
In this guide
In this guide, we analyse the changes to elite status recognition and earn and redemption opportunities. Here is a summary:
Three hotel loyalty programs—Starwood Preferred Guest, Marriott Rewards and Ritz-Carlton Rewards—will combine into one in August 2018
There will be a transition period until the end of 2018 during which each will still exist but they will be linked together
You have been able to transfer your points between SPG and Marriott as well as match elite status for some time now
The new combined program name will launch in 2019
By that stage, all points and elite status will cross over into the new program
What is staying the same?
Fifth night on award stays free
Cash and points awards
SPG 25% transfer bonus to frequent flyer programs (effectively—see below)
Status
Elite status will be recognised across all three programs with five elite tiers—basically like SPG has now plus a Marriott Silver tier.
Marriott Rewards and Ritz-Carlton Rewards Gold will translate into Platinum Elite—this will be the main elite status to aim for—whilst Platinum will become Platinum Premier Elite.
More brands will offer breakfast, notably Courtyard and resort properties, but Ritz-Carltons and some others will still not feed you for free.
How do the changes affect me if I hold SPG Gold status?
SPG Gold will become Gold Elite.
SPG Gold members lose out with reduction of guaranteed 4pm late check-out to 2pm late check-out subject to availability, and only bonus points as arrival gift instead of choice between that and a welcome drink.
The backdoor access route to free breakfast for SPG Gold members (no breakfast) through status matching to Marriott Gold Elite for free breakfast at Marriott properties disappears.
Your earn rate on stays will increase from 3 Starpoints (= 9 Marriott Rewards points) per $1 USD spent to 12.5 points, which is a positive change.
How do the changes affect me if I hold SPG Platinum status?
SPG Platinum members will become Platinum Elite in the new program.
You will get complimentary suite upgrades subject to availability, as well as five confirmed Suite Night Awards each year.
Your earn rate on stays will increase from 3 Starpoints (9 Marriott Rewards points) per $1 USD spent to 15 points, which is a substantial increase.
Earning points
The base rate of 10 points per $1 USD spent is the same as the current Marriott Rewards program, with that rate halved at Residence Inn, TownePlace Suites and Element properties.
Points will transfer from Marriott Rewards and Ritz-Carlton Rewards to the new program at a 1:1 ratio and Starpoints at 1:3—that is the same as the current transfer rate. For example, if you have 10,000 Starpoints, that will equal 30,000 points in the new program.
As yet, there is no information about how this will affect transfers of American Express Membership Rewards points to SPG—we will update this guide when we hear anything.
Redeeming points for hotel stays
There will be eight categories instead of the current nine in Marriott Rewards. From 2019, the award chart will differentiate between peak and off-peak rates, which are slated to be more or less evenly split over the year.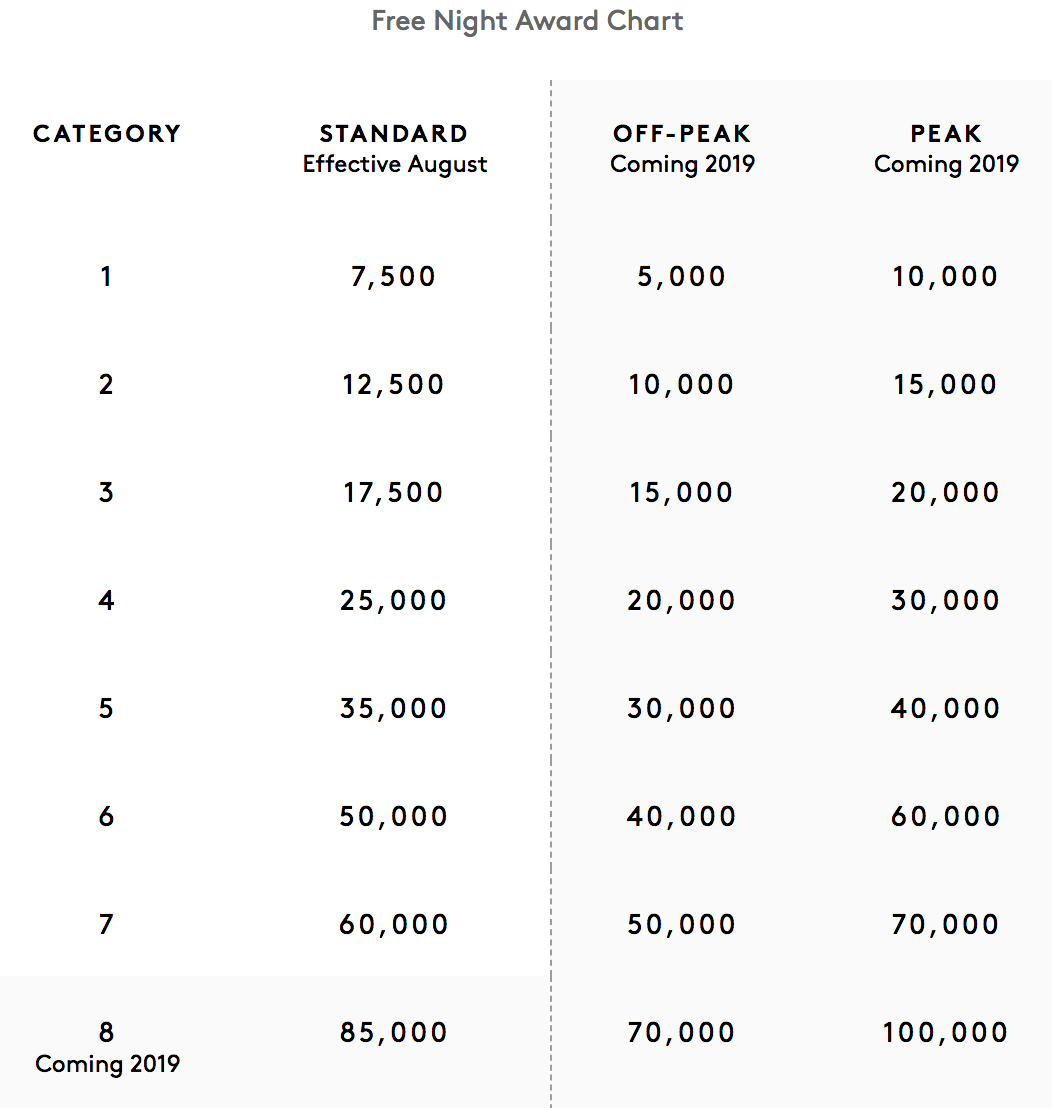 There will be no blackout dates at any property.
For now, we do not know how individual properties will fit into the new tiers—this information is expected by the end of May.
There are indications that high-end Marriott properties in expensive cities will increase in price, especially during peak travel period, so you might want to lock in a booking now.
The converse is true for Starwood properties—if you are looking at a top-tier property like a St. Regis, you may find the price decreases.
Either way, my advice is to book before 31 July and if there is a price decrease come 1 August, then you can apply for a refund or just cancel the existing booking and re-book at the new price.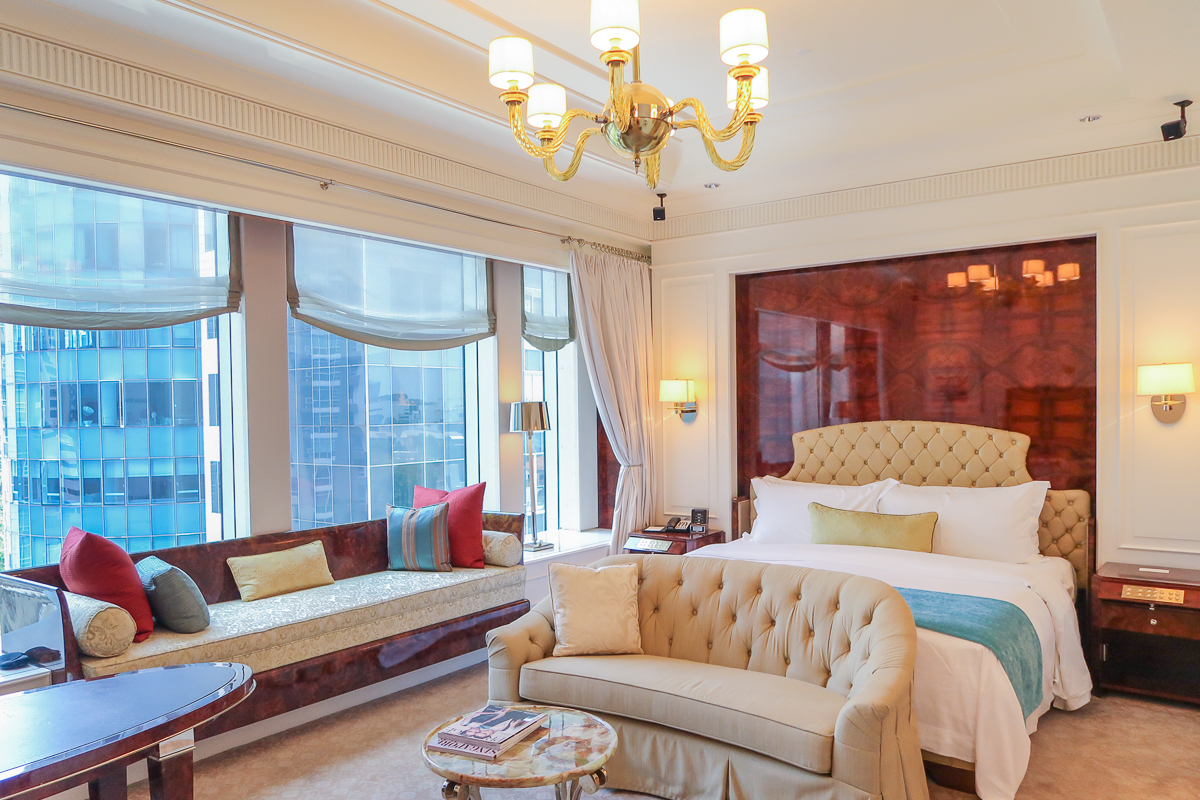 Indications are that high-end SPG properties like The St. Regis Singapore may decrease in price
Redeeming points by transferring to frequent flyer partners
Here are two bits of great news!
Firstly, the new program will keep the same ratio as the current sweet spot in transferring from SPG in increments of 20,000 Starpoints to get a 5,000-point bonus. Under the new scheme, if you transfer 60,000 rewards points to a frequent flyer partner, you'll get a 15,000-point bonus, which will equal 20,000 + 5,000 bonus = 25,000 frequent flyer points.
The new program will have 3:1 transfer ratio to frequent flyer partners, meaning it will basically work the same as the current SPG program.
Secondly, Qantas Frequent Flyer will be included as one of the transfer partners—it is not currently an SPG partner but is available through Marriott—and Velocity is currently an SPG partner but not Marriott partner and will also be included in the new program.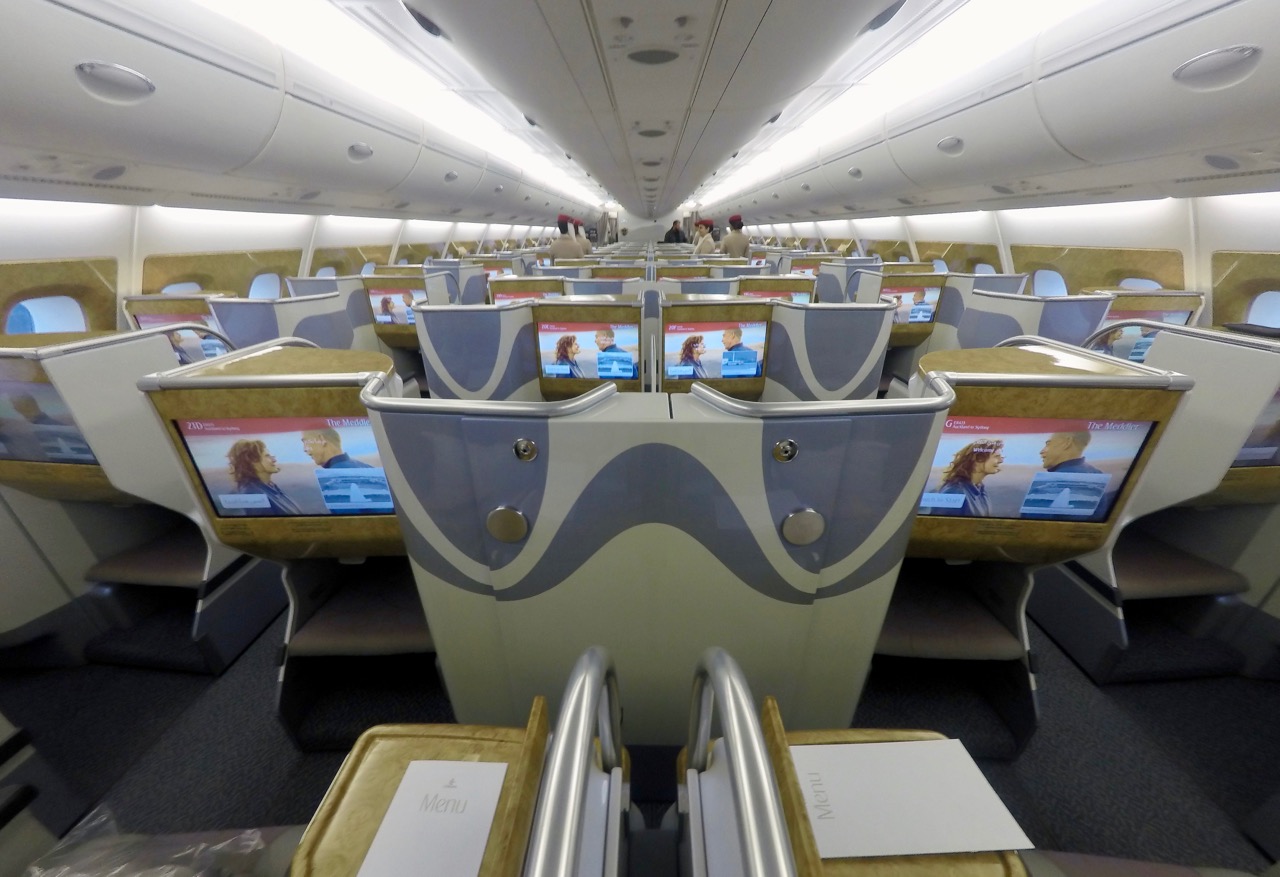 Using your Qantas Points for Emirates Business Class travel is a great redemption
Hotel + Air Packages
This is a really popular points redemption avenue for Marriott Rewards members and, as an extension, SPG members.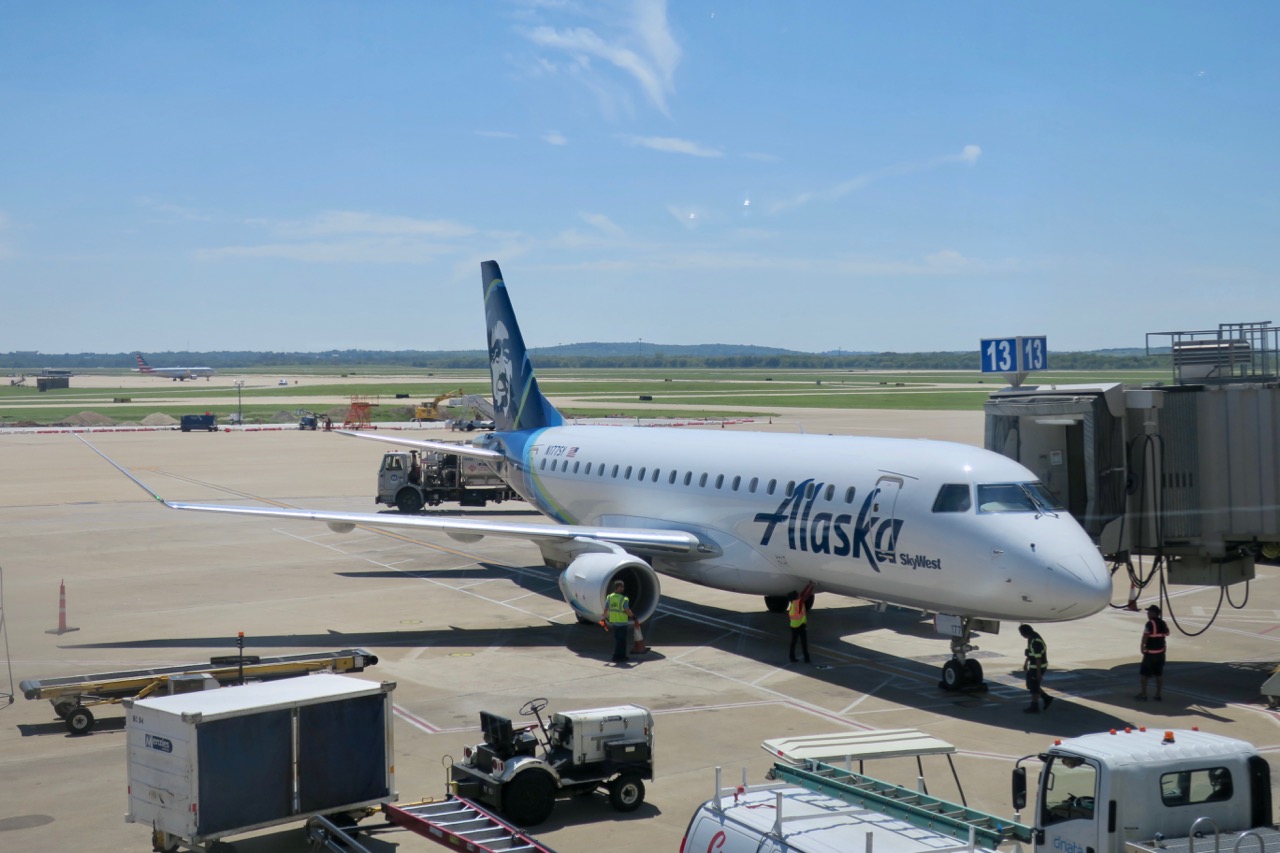 Transferring your Starpoints to Marriott Rewards and then into a Hotel + Air Package with Alaska Airlines Mileage Plan opens up great-value redemptions on Alaska but, more importantly, its partner airlines
Right now, indications are that this option will stick around but we may see the values change. As we will probably get advance warning of these changes, there is no need to pre-emptively make a redemption unless you have an immediate use for the points—it may be best to hold off and see how its value changes.
Summing up
These changes are about the best we could have hoped for, with the bones of the excellent Starwood Preferred Guest program being preserved in the new version covering the largest hotel chain in the world.
SPG Gold members lose their guaranteed late check-out and backdoor to free breakfast at Marriott properties but gain higher points earn, as do SPG Platinum status holders. If you are a Marriott elite, you will get more status recognition.
Both SPG and Marriott members get more properties at which to earn and redeem their points.
It is reasonable to expect the American Express Platinum Charge card to continue offering automatic Gold Elite status after the changes come into effect.
You can find more details about the new program here.
What is your take on the changes? And how do you think they will affect your travel plans?
Temporary sweet spot: book top-tier Starwood properties for over 40% off from August
was last modified:
May 14th, 2018
by