Singapore Airlines set to soar in 2023 and beyond
Our interview with Louis Arul, Vice President South West Pacific at Singapore Airlines.
Posted:
January 19, 2023 - 1:00 pm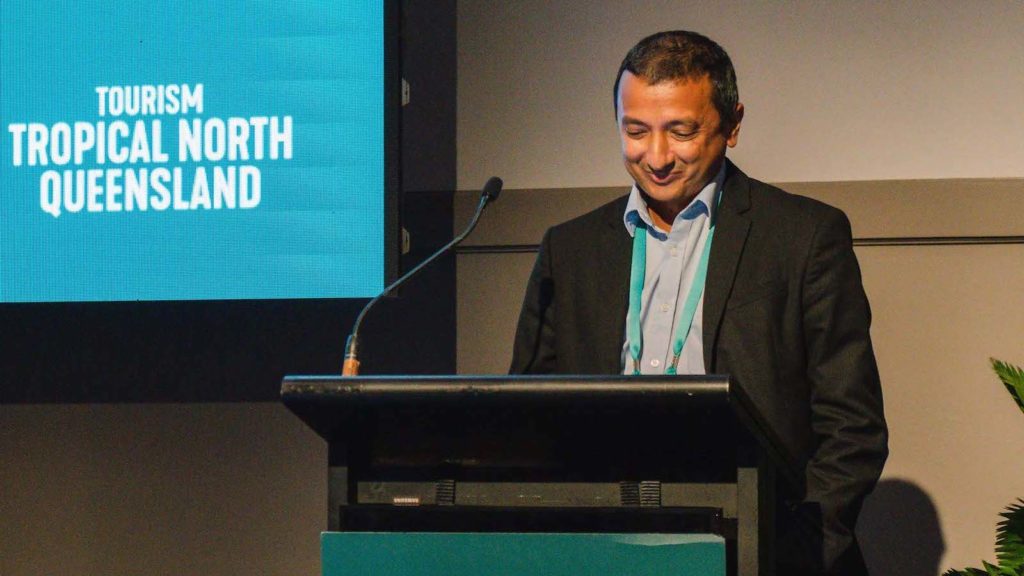 What we'll be covering
At the end of last year, Point Hacks sat down with Louis Arul, Vice President, South West Pacific at Singapore Airlines to discuss the airline's future and what passengers can look forward to in 2023 and beyond.
Like many airlines, Singapore Airlines has been slowly but surely cranking up the gears as the airline recovers from the COVID era and ventures into what is promising to be much clearer skies.
How many A380s will be returning? What aircraft will replace the A380? Will they have First Class? What treats are in store for KrisFlyer and Velocity Frequent Flyer members? Find all this out and more right here.
The speed of the recovery
It's always nice to start any article with good news. With the new year having just passed us, there's a new dawn for the travel industry after a three-year COVID hiatus. Demand for travel is back, meaning more planes are back in the sky, and more options for passengers looking to reconnect with the world.
The speed of the recovery has surprised Singapore Airlines. 'We were quite surprised at the speed of the recovery. The pent-up demand came very quickly. We still see quite a lot of demand for the future,' Arul says.
When asked whether Arul attributed the increased demand to people utilising travel credits, inflated savings from three years of lockdown, or just wanting to get out and travel, he couldn't single out just one contributing cause.
'It's a combination. There's a lot of redemptions. But there are a lot of people who are actually buying outright tickets and buying much earlier. So we see our bookings all the way up to August, September 2023, which is nice, promising'.
The increased demand has also translated into great operating figures for the airline. For the six-month operating period to 30 September 2022, Singapore Airlines registered SG$1.23 billion in revenue, which is a record in its history. Arul stated that the last time they came close to that type of figure was in 2008 following the GFC. So travel demand is definitely back!
Life after the A380
The A380 is a much-loved aircraft. Housing all of Singapore Airlines' First Class Suites, along with a more spacious cabin in all other classes, it's a sought-after aircraft among many of the airline's frequent flyers. So its future is always one of great interest.
Like many airlines, Singapore Airlines has trimmed back its A380 fleet since the onset of the pandemic. Originally having 19 A380 aircraft, the airline is settling on 12 in the post-COVID era.
Explaining the A380 fleet decision, Arul says 'the A380 is actually a very old technology. Engines, airframes and so on. By stripping seven aircraft, we actually managed to reduce the maintenance cost of the remaining 12 aircraft. So the intention is to keep the 12 aircraft, you know, for the foreseeable future'.
When asked about a post-A380 era, Arul continues. 'The A380, you know, as an aircraft is obviously going to end at a point in time. I think its life span is much shorter than the 747. But we haven't decided on a replacement aircraft yet'.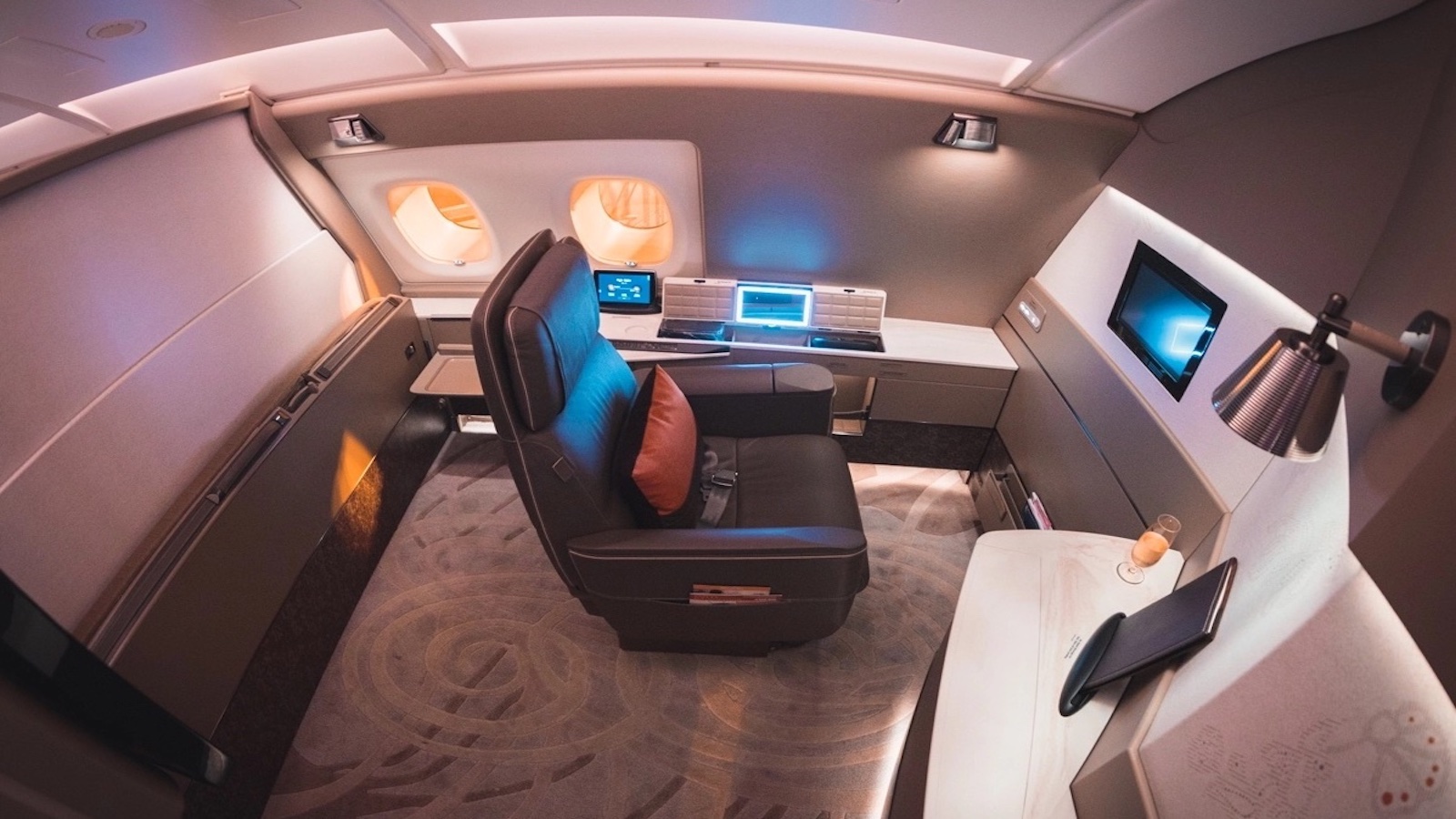 No such uncertainty exists for the airline's 777 successor, Arul explains. 'We are taking delivery of the 777-9, that's meant to replace the 777 aircraft that we have'.
However, he wouldn't elaborate on whether the 777-9 would include the airline's signature Suites cabin, or for that matter, a First Class cabin. We just have to wait and see on that one.
Ad – Scroll down to continue reading.Minimum spend, terms & conditions apply.
The Changi lounge experience
Mid-last year, Point Hacks extensively covered the refurbishment of the airline's T3 lounges at Changi Airport. This included an upgraded The Private Room, SilverKris First Class Lounge, SilverKris Business Class Lounge and KrisFlyer Gold Lounge.
We also reported that the airline's T2 lounges were also set for an upgrade. But work would only commence on these lounges after analysing feedback from passengers on the T3 lounge refurbishments. When asked whether this was still the position today, Arul said 'we haven't made a decision on when work will start, but it's going to come'.
He further elaborated by stating 'the T3 refurbishment was quite complex because we started planning for it before COVID, you know, and then we had to pause it, then restart. So it was a bit of a challenge. And T2, the whole terminal was closed for a long time, so we didn't really do any work in that terminal'.
KrisFlyer in Australia
Arul is quite bullish about the value proposition of KrisFlyer for Australian-based travellers. This view is mostly attributed to the size of the Singapore Airlines network, along with its membership in the Star Alliance.
Asked about the recent partnership between KrisFlyer's close partner Velocity and Qatar Airways, and whether this could dilute the benefit of KrisFlyer for Velocity members, Arul was clear to highlight that he could not speak for Qatar Airways.
'I mean the network out of Australia is… quite vast because we cover not just Europe, but most of Asia. From Africa, you know, to India, Sri Lanka, and all the way up to Japan, Korea and China. So that's a huge network that we have'.
He continued 'so that's what we offer Velocity members, and why we have a close partnership with Virgin. The mileage conversion (ie Velocity-KrisFlyer conversion), which we restarted in June (2022), that's a lot. And it's the only one in the world where you can do that, that two-way conversion'.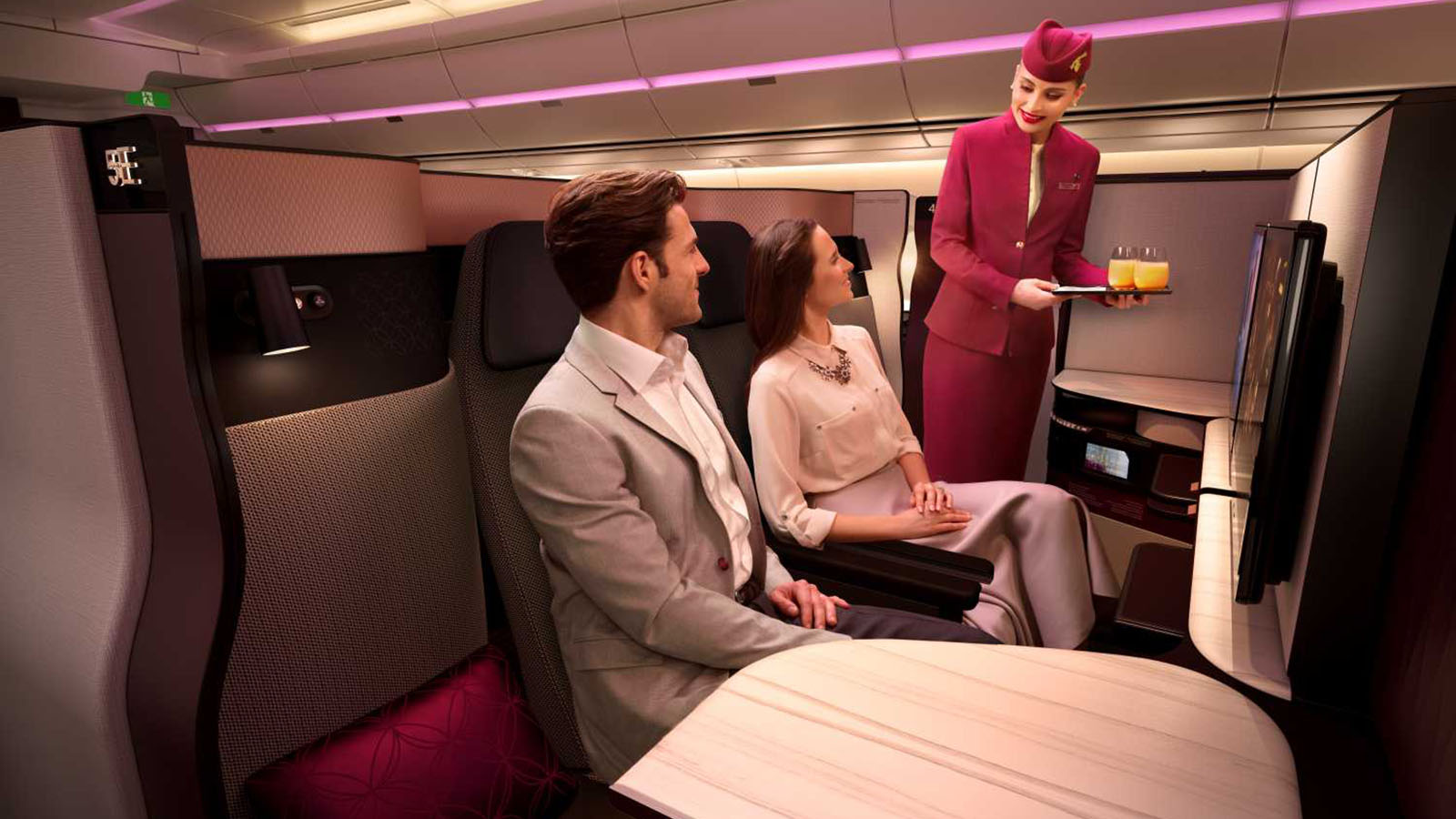 Asked whether KrisFlyer was worried about stronger ties being forged between Velocity and Qatar Airways in a commercial sense, Arul showed little concern. 'When we approach partnerships, we look for something that is a win-win for both, right? And typically we wouldn't want to do something that would undermine our partner. And we'd expect our partner not to do something to undermine us also'.
More earn and burn opportunities…
When I brought up the ability to earn KrisFlyer miles in Australia outside of flying, I mentioned the online shopping mall KrisFlyer Spree, which has now been discontinued. This shop worked the same way as Qantas Shopping Mall and Velocity e-Store, in that you could earn KrisFlyer miles from your online shopping.
While the end of KrisFlyer Spree was confirmed, its replacement, Kris+ was brought up. Rather than being a rebrand of KrisFlyer Spree, it's a differently structured program. It offers KrisFlyer members the opportunity to earn discounts with certain partners, including some located in Australia, as well as exclusive benefits.
When pressed further on more earning and redemption opportunities for Australian-based members, Arul highlighted the importance of more on-the-ground partners, and the technology required to expand on these opportunities. 'You may know we created blockchain technology in 2018, where members can use their miles to purchase things with our partners, like non-air partners'. But whether this will translate into more earning and burning opportunities than what is currently available remains to be seen.
My KrisFlyer wishlist
Overall, I think the KrisFlyer program is one of the best out there. It offers great reward redemptions and covers a large network, for a very reasonable number of points and additional fees and charges. However, no program is perfect and there are some restrictions and limitations that I would love to be addressed.
KrisFlyer expiry rule
The first restriction relates to KrisFlyer's very strict hard expiry rule. Under their rule, any miles earned expire 36 months after being earned, regardless of whether there has been any activity in the member's account during that 36 months.
While many, including myself, argue that some form of expiry policy should be in place (I mean it's a loyalty program after all, and you're not very loyal if you never fly the airline). But I think a better approach is a soft expiry policy, where your miles remain alive provided there's been recent activity. I see no benefit in forcing people to use their miles by a certain time.
Unfortunately, this is not something that's high on the priority list for KrisFlyer at present. Arul states 'the hard expiry will become less of an issue once we have more burn options'. So it's quite clear that the hard expiry rule is here to stay.
Booking Suites and First Class using Velocity Points
In 2022, we saw the return of Business Class, Premium Economy and Economy reward redemptions on Singapore Airlines using Velocity Points. However, redemptions in Suites and First Class continue to remain off the table for now. When asked about this missing link, Arul was not initially definitive that it would return. 'Nothing to update yet. But we have opened it up (ie. reward seats) gradually over time. So we started with Economy class, and then Business Class and then Premium Economy. Yeah, so we continue to grow that gradually. First Class, as you know, the First Class cabin is quite small nowadays'.
When queried on whether this means that First Class redemptions are off the table for Velocity members, Arul elaborated further. 'I know it's something that's on the table, that's been discussed'. But he made sure to clarify that nothing is yet confirmed, one way or the other.
Booking a Premium Economy seat on a Star Alliance flight using KrisFlyer miles
The ability to redeem KrisFlyer miles for Premium Economy cabins on Star Alliance carriers is something that is currently not possible. When asked whether this is something that can be rectified from KrisFlyer's end, Arul explained. 'This issue sits with the Star Alliance and is something they will need to look at. It was initially looked at about three to four years ago. But I think at that time, the demand wasn't that high. The challenge is that most airlines have a very small Premium Economy cabin. So they want to reserve these reward seats for their own frequent flyer members'.
Are new partners on the horizon?
Perhaps a cheeky question on my part, but I was very interested to hear whether any new partners may be on the horizon for KrisFlyer, especially in the airline space. With the expected launch of the Rex Frequent Flyer program later this year, I posed the question of whether we could see Rex join the ranks of KrisFlyer as a domestic airline partner.
Not ruling anything out, Arul made clear that this isn't really anything that KrisFlyer is currently exploring. 'We'll wait and see what happens, you know, what opportunities there are. Rex is still very small in the market and still trying to figure out what their plans are'.
So I wouldn't be holding my breath on this one.
Singapore Airlines set to soar in 2023 and beyond
was last modified:
August 24th, 2023
by