Ever wonder how some people make travel look effortless? They always seem to get the best deals, have a backup for every scenario, and can seamlessly cross multiple time zones and still step off the flight feeling fresh. However, even the most seasoned nomads started somewhere. And the key is knowing some simple travel hacks to make your journey easier.
Ready to travel like a pro? Read on for our list of the best travel hacks to elevate your travel game.
Travel hacks for booking your trip
1. Become a frequent flyer member
No matter how often you travel – whether it's once a year or once a month – there are benefits to signing up to a frequent flyer program. You'll start earning points on your trip, which can be redeemed for future bookings. As a member, you'll also receive the latest news and offers to help you plan your holiday. Depending on your tier, you may also be entitled to benefits such as lounge passes, preferential access to reward seats and the ability to earn more points on bookings.
There are plenty of frequent flyer programs in Australia that you can join, and membership is often free. If you're new to frequent flyer programs, check out our beginner's guide to the Qantas Frequent Flyer program and Velocity Frequent Flyer program.
2. Spend less cash by booking reward seats
Did you know that you can travel for less by harnessing the power of points? By redeeming your hard-earned points for reward seats, you'll only pay for fees and taxes – which can save you hundreds or even thousands of dollars off the full fare. That can mean an extra week away spent exploring the Amalfi Coast, or lunch at a 3 Michelin star restaurant.
To learn more, check out our beginner's guide to booking a reward seat.
3. Sign up to hotel loyalty programs
Ever wonder how to get a complimentary hotel room upgrade, a glass of Champagne upon check-in or free breakfast? For the most part, the secret lies in signing up for a hotel loyalty program.
Hotel loyalty programs reward you after you've reached a certain number of stays across the brand's properties. Similar to frequent flyer programs, you'll earn points from your booking that can be redeemed for future stays. As you unlock higher tiers, you'll enjoy extra perks – like those mentioned above – in addition to member-exclusive rates.
Some of the most popular hotel loyalty programs are the IHG One Rewards program, the Accor Live Limitless program and the Marriott Bonvoy program. These programs give you access to hundreds of hotels across the globe, from budget options to five-star luxury accommodation.
Most hotel loyalty programs offer free membership. So even if you don't travel often, it's worth signing up to take advantage of member rates on your hotel booking. Just be sure to skip the third-party sites and book direct with the hotel, quoting your membership number to receive full benefits.
If you're eyeing a property that isn't linked to a loyalty program, or you prefer to collect frequent flyer points instead, there are other ways to maximise the value of your accommodation booking. You can often earn or spend Qantas Points on bookings through Luxury Escapes and enjoy benefits like spa treatments and complimentary meals. Similarly, you can earn Qantas Points by booking a hotel or Airbnb through Qantas Hotels.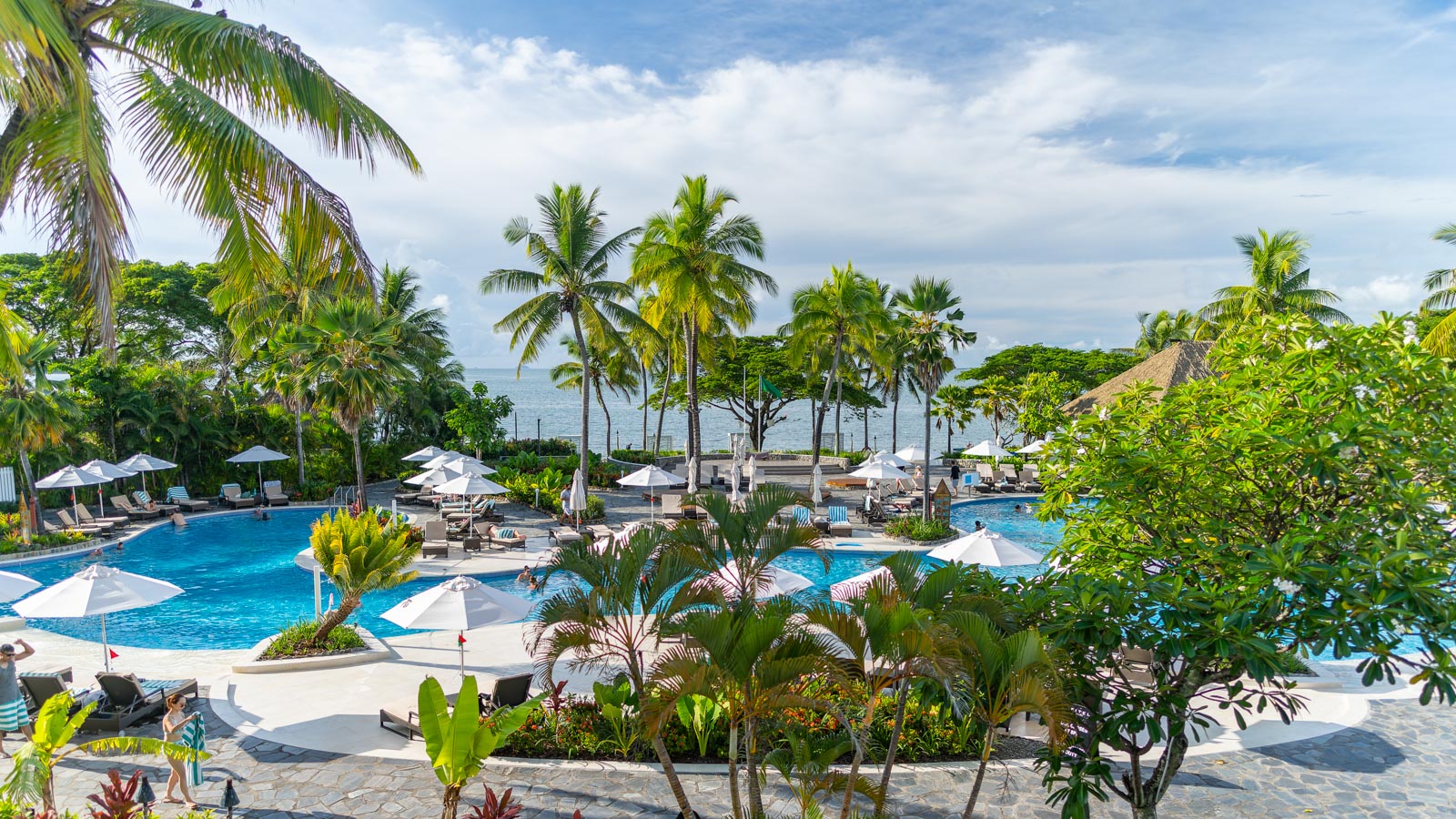 4. Use a credit card with travel insurance
There are the fun parts about planning a trip, like choosing flights and finding the perfect accommodation. Then there are the not-so-fun (read: boring) parts, like booking travel insurance. The process is by no means enjoyable, and it can get overwhelming comparing travel insurance policies across several providers.
But did you know if you hold a credit card in Australia, you may already have travel insurance? There are certain criteria that apply before you're eligible for travel insurance from your credit card provider. This can include booking parts of your trip using your credit card, or booking a return flight from your home country. Benefits may include cover for travel cancellation, lost or damaged baggage and overseas medical expenses.
If you already hold a credit card in Australia, take a look at our Credit Card Insurances Summary Table to see if you may be eligible for travel insurance and save yourself the hassle of shopping around.
5. Explore a new destination during a long layover
Have you ever searched for a flight and scorned at the thought of a 21-hour layover en route to your destination? Unless you've got somewhere to be at a certain time, hear us out – there are benefits to long layovers. It's a prime opportunity to explore a new city, and maybe even spend a night soaking up the local culture. With a bit of careful planning, this travel hack can give you a few new experiences. Some airlines even encourage you to book a stopover – for example, you can score a free stopover with Singapore Airlines' KrisFlyer program on certain award bookings.
If you've got ample time between flights but not long enough to spend a night, why not go beyond the airport terminal to do some serious sightseeing? Plan ahead and do some research into where you can go and how to get there. And if you've got luggage in tow, many airports offer baggage storage services for a fee, giving you the flexibility to roam. Don't forget to allow enough travel time to and from the airport, and additional time to check-in and pass through immigration.
Familiarise yourself with the destination if you plan to leave the airport during a long layover, as you may require a visa or need to meet other entry requirements. If you prefer to err on the side of caution, you could always kick back at an airport lounge during your layover instead.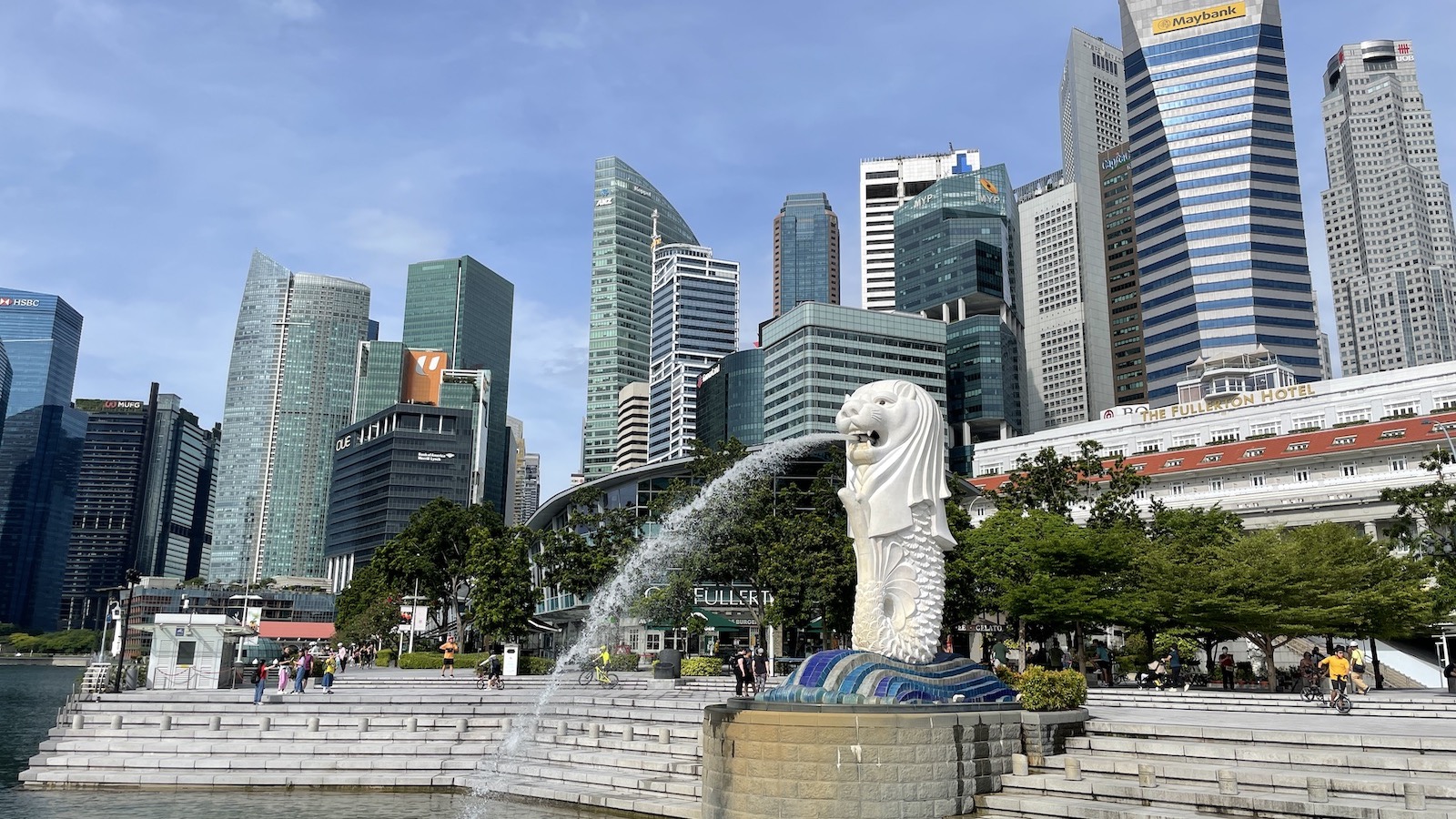 Travel hacks before you depart
6. Back up your travel documents
There are two types of travellers: the ones that print their documents and keep them neatly organised in a plastic folio, and the ones that save their documents to their handheld device for quick access. Our preference? Do both. While many airlines accept digital copies of itineraries, entry passes and other certificates, it can be handy to keep a physical copy in your carry-on in the event that you can't access Wi-Fi or your device gets stolen. Similarly, if you lose or damage your papers or need to keep important information on you, having digital copies and screenshots of your travel documents, including your passport, can be easier and more discreet to access.
7. Suss your seats
One of the easiest – and often overlooked – flight hacks is to check out the seating configuration ahead of time. First Class, Business and Economy configurations vary depending on the carrier and aircraft, and equipping yourself with this information can be the difference between an enjoyable flight in your preferred seat, or a long-haul spent climbing over your neighbour. Some airlines provide complimentary seat selection prior to check-in, so take advantage of this to avoid unwanted surprises when you board.
And if your flight offers Premium Economy, Business Class or First Class, why not upgrade? It's easy to upgrade a Qantas Classic Flight Reward booking or upgrade your Virgin Australia flight. Although the timeframe for upgrading with points depends on the airline and the fare you purchased.
Don't leave it up to chance – learn more about how to choose the best seat on the plane.
8. Gear up with gadgets
In a society brimming with technology, there are plenty of travel gadgets that are designed to make your journey easier. Even if you only carry a mobile phone, it's the accessories – like power banks and wireless earphones – that can make a long-haul flight more bearable. Some gadgets, like luggage tracker devices, must be purchased before you depart. And while you'll find travel gadgets for sale at the airport or at your destination, it's best to purchase them before your trip. That way you can charge your gadget, test it, and link your new gadget to your phone or laptop if required.
Check out our guide to travel electronics to amplify your game.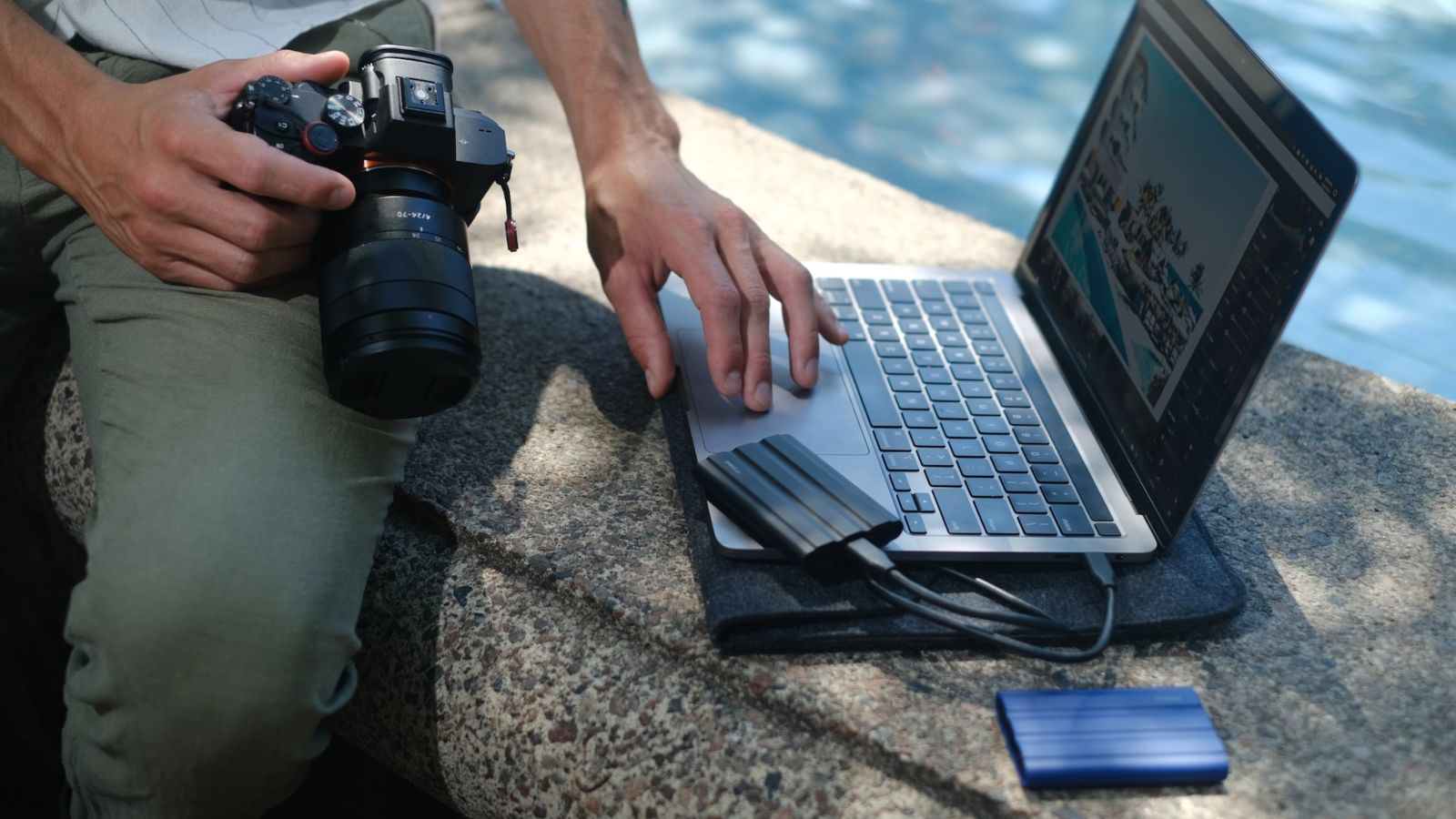 9. Exchange foreign currency before leaving home
Many parts of the world still use cold, hard cash. And no matter where you're travelling, it pays to carry a little bit of spare cash – you never know when you'll need it!
Where possible, exchange a bit of cash in your home country before you set off abroad. It'll save you the hassle of finding a foreign exchange service at your destination. And if you're arriving late, there are no guarantees that you'll find a service that's open. Plus, if you're hopping into a taxi or onto public transport upon arrival, a few notes or coins in local currency can tide you through until you reach your accommodation.
Cards are also widely accepted in many places, depending on where you're travelling. A prepaid, reloadable debit card – like the Qantas Travel Money card – is an excellent way to manage your foreign currency, and earn points as you spend.
Travel hacks for packing
10. Roll your clothes
Undoubtedly one of the best packing hacks for travel is also one of the simplest: rolling your clothes. The logic behind it is that rolling your clothes can not only save space in your luggage but reduce wrinkles – which are a headache if you can't access an iron. Plus, you can see your clothes far more easily compared to when they're folded and stacked, and you can roll an entire outfit together so you can simply grab and go.
11. Use packing cubes
Occasionally your belongings can end up strewn throughout your luggage, no matter how neatly you pack them. And don't get us started on your moisturiser leaking onto your 'good shirt' that was reserved for dining at Helene Darroze at The Connaught in London.
The ultimate travel packing hack is to use packing cubes to separate your possessions. Shirts in one, undergarments in another, toiletries in a different bag. You'll know exactly where everything is, and it's one way to prevent the dreaded pile of clothes greeting you when you arrive at your hotel. Packing cubes come in assorted sizes, and they're flexible enough to fit into any luggage or backpack. And if you're not a clothes folder by any means, you could simply stuff your clothes into a packing cube – it's still easier than rummaging through a heap at your destination.
12. Pack a change of clothes in your carry on
While we'd all like to think our check-in baggage will arrive at our destination when we do, that's not always the case. It's a simple travel hack, but also one of the most practical – pack a change of clothes in your carry-on. There's nothing worse than being forced to explore your new destination in the same outfit you've been wearing since you left home countless hours ago. And if your luggage has acquired its own passport and decided to delay joining you, a warm shower and a fresh change of clothes can ease the frustration – even if only a little bit.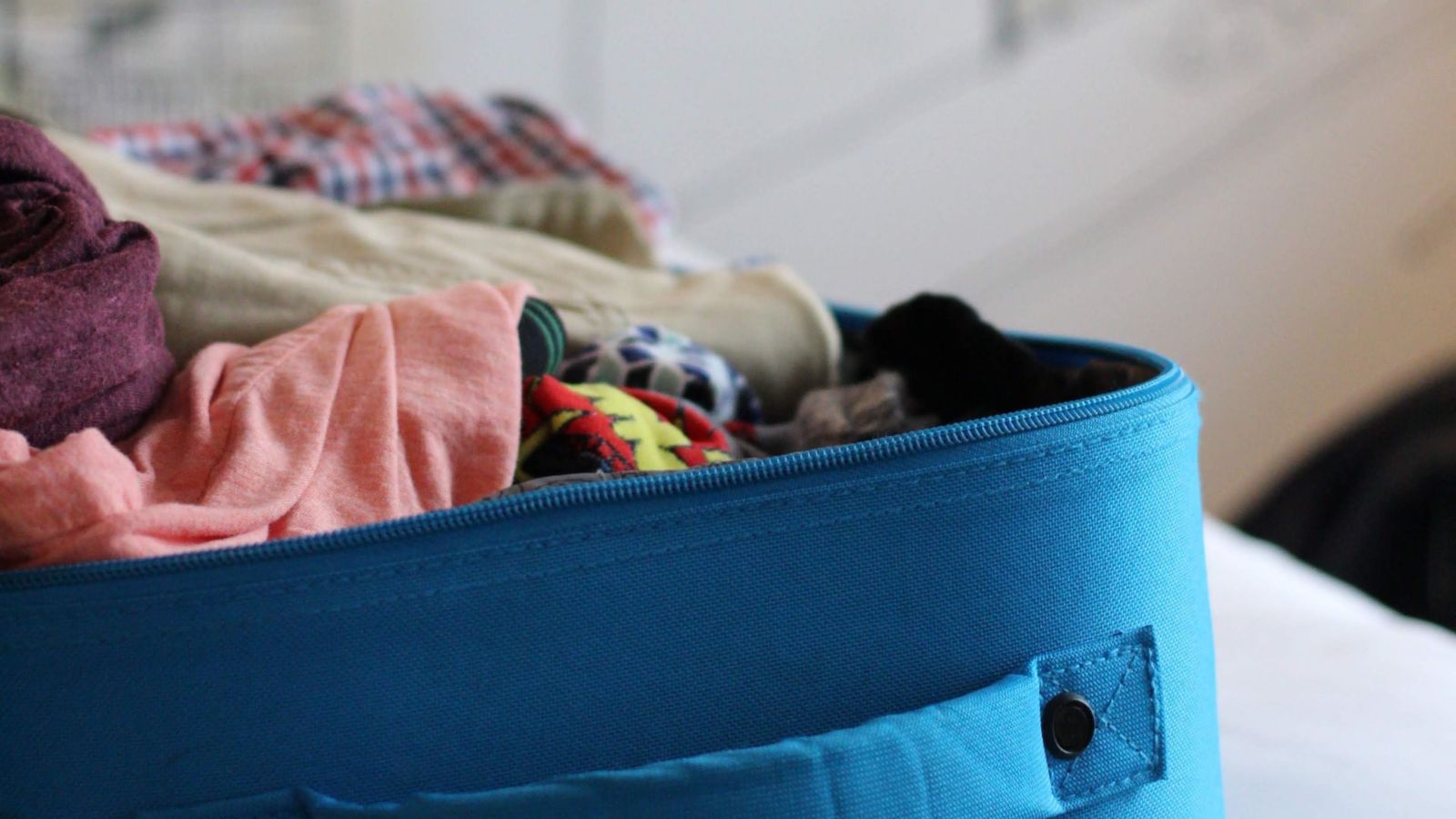 Travel hacks for flying
13. Trick your body to beat jet lag
Ever wonder how frequent flyers hop on a red-eye flight heading east and still manage to emerge at their destination looking fresh? This travel hack is simple: with a bit of planning and understanding of your body's natural sleep cycle, you can travel across multiple time zones and experience minimal jet lag. The key is to adapt to your destination's local time quickly, and if possible, begin operating in that time zone a few days beforehand. Avoiding alcohol, caffeine and light exposure can help you doze off on the plane so you're raring to go at your destination. Alternatively, taking short naps before a late arrival will still allow your body to get a good night's rest.
And who says you need to snooze sitting up? If you manage to nab a flat bed – like on this non-stop flight from Perth to Rome – you can sleep like a baby.
14. Stay hydrated
It's easy to forget to hydrate with H2O on a long flight. Depending on the destination you're flying to, you may be able to purchase a bottle of water to carry onboard once you've cleared security with your 100ml liquids. All airlines offer water in-flight, but it's always handy to have your own so you're not constantly reaching for the call button.
One of the best flying hacks to have you feeling refreshed once you step off the plane is to drink plenty of water. Sure, you'll make a few extra trips to the lavatory. But you won't feel groggy, dehydrated or ill – and you may prevent further issues from developing. A high altitude and the low humidity in the cabin can also cause your skin to become dry. Mitigate this by sipping on some water every hour or so. For best results, try to limit your caffeine intake, as this can drain your body's hydration faster.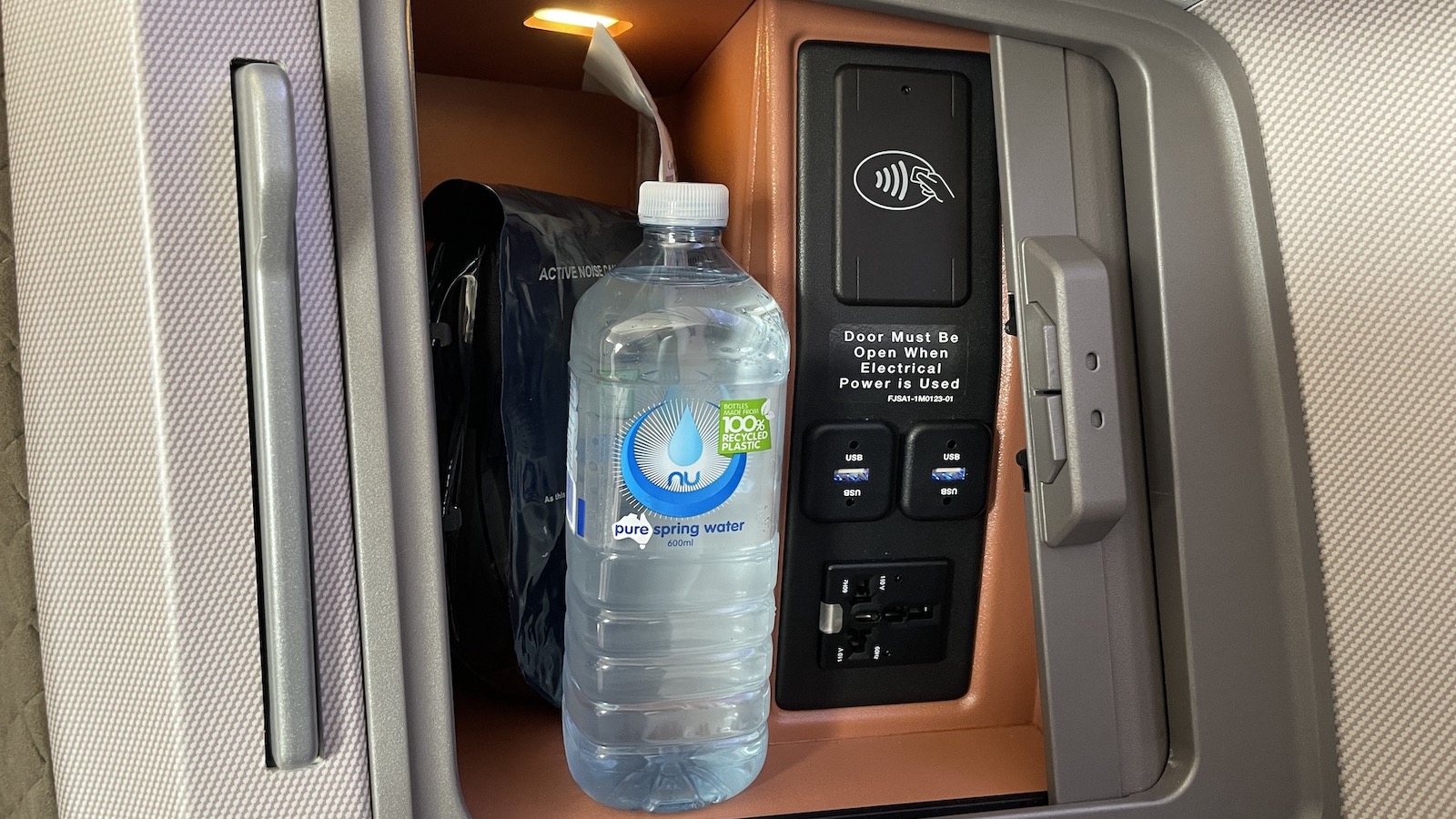 Put your travel hacking skills to the test
Now that you're equipped with the best travel hacks, it's time to put them to the test.
Need inspiration? Check out how we hacked our way to some amazing experiences, including Business Class to Singapore for just $127 and all-inclusive luxury aboard The Ghan.
Got a favourite travel hack? Let us know in the comments below!
Featured image: Louis Magnotti, Unsplash
14 travel hacks to change the way you travel forever
was last modified:
March 1st, 2023
by