For those looking to book a luxury hotel stay, it's worth including Luxury Escapes in your search to open up the opportunity to earn Qantas Points and access benefits like complimentary meals, drinks and spa treatments. Even if you don't have elite status benefits, you can enjoy packages that give you the same perks.
And now, selected Luxury Escapes packages also include access to international lounge passes when you're heading overseas! Your luxury holiday will begin before you've even taken off.
What is Luxury Escapes?
Luxury Escapes is a travel booking service, offering hotels, tours and flights. It's a Victoria-based company operating in just under 20 countries across the world. The majority of hotels available for booking at a discount are boutique hotels, though some chain hotels and resorts are included too.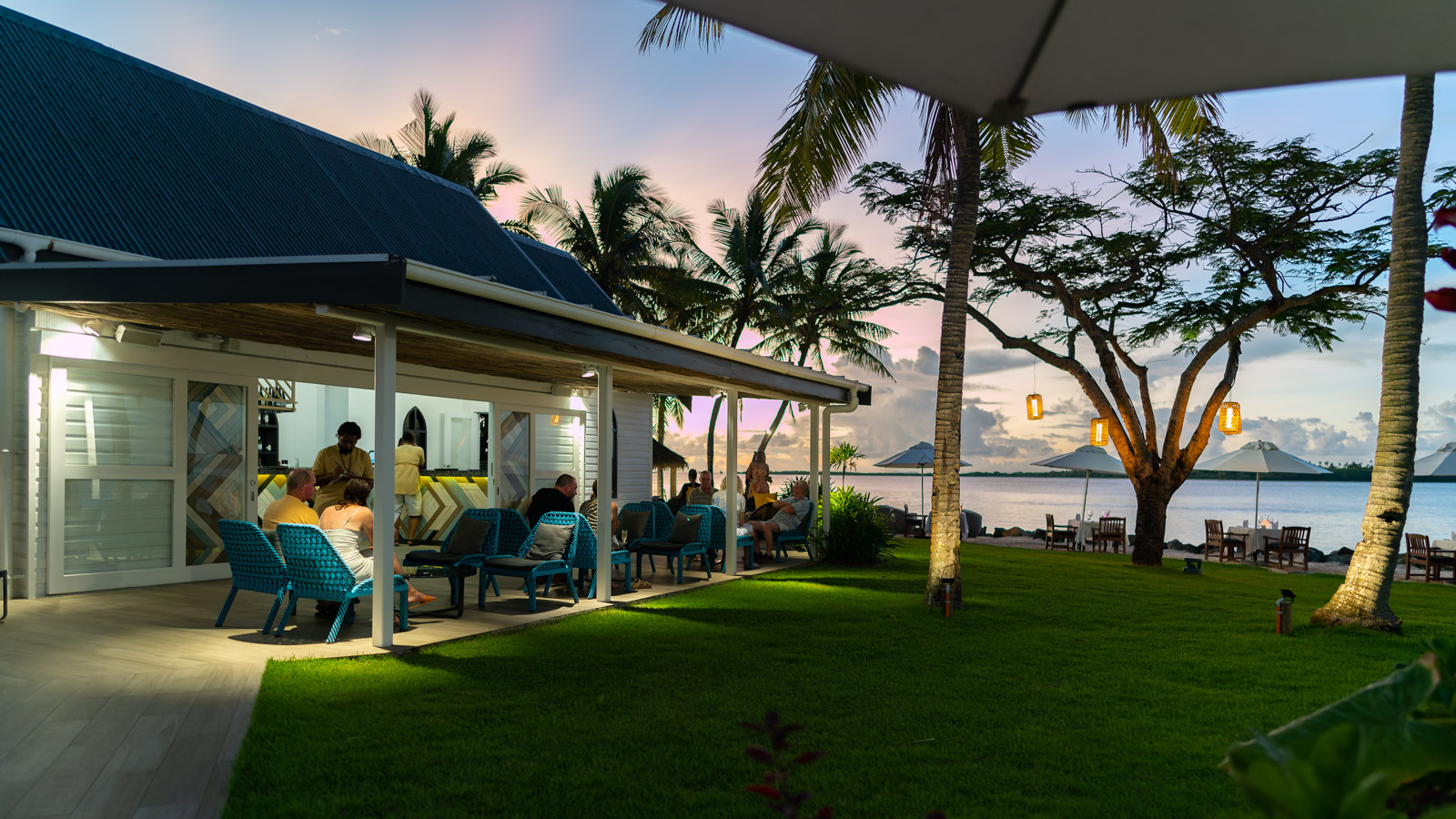 Luxury Escapes' hotel booking service is aimed at travellers wanting to access benefits usually reserved for those holding elite status. This includes complimentary breakfast, food and beverage credits, room upgrades and spa treatments.
Think of it as an alternative to programs like American Express Fine Hotels & Resorts. Except anyone can use it!
Is Luxury Escapes worth it?
We definitely recommend comparing Luxury Escapes' pricing to the hotel directly. You might be surprised.
For example, I did a dummy booking for a five-night stay for two adults at the Hyatt Regency Bali. Booking direct, the bed and breakfast rate is A$2,295 in February 2023.
Those exact same dates on Luxury Escapes come to just A$1,499. So I'd be saving $797 overall, while also enjoying daily breakfast, lunch and dinner, a one-way airport transfer and much more. Plus, thanks to the Qantas partnership, I'd also walk away with 1,499 Qantas Points. That's a deal.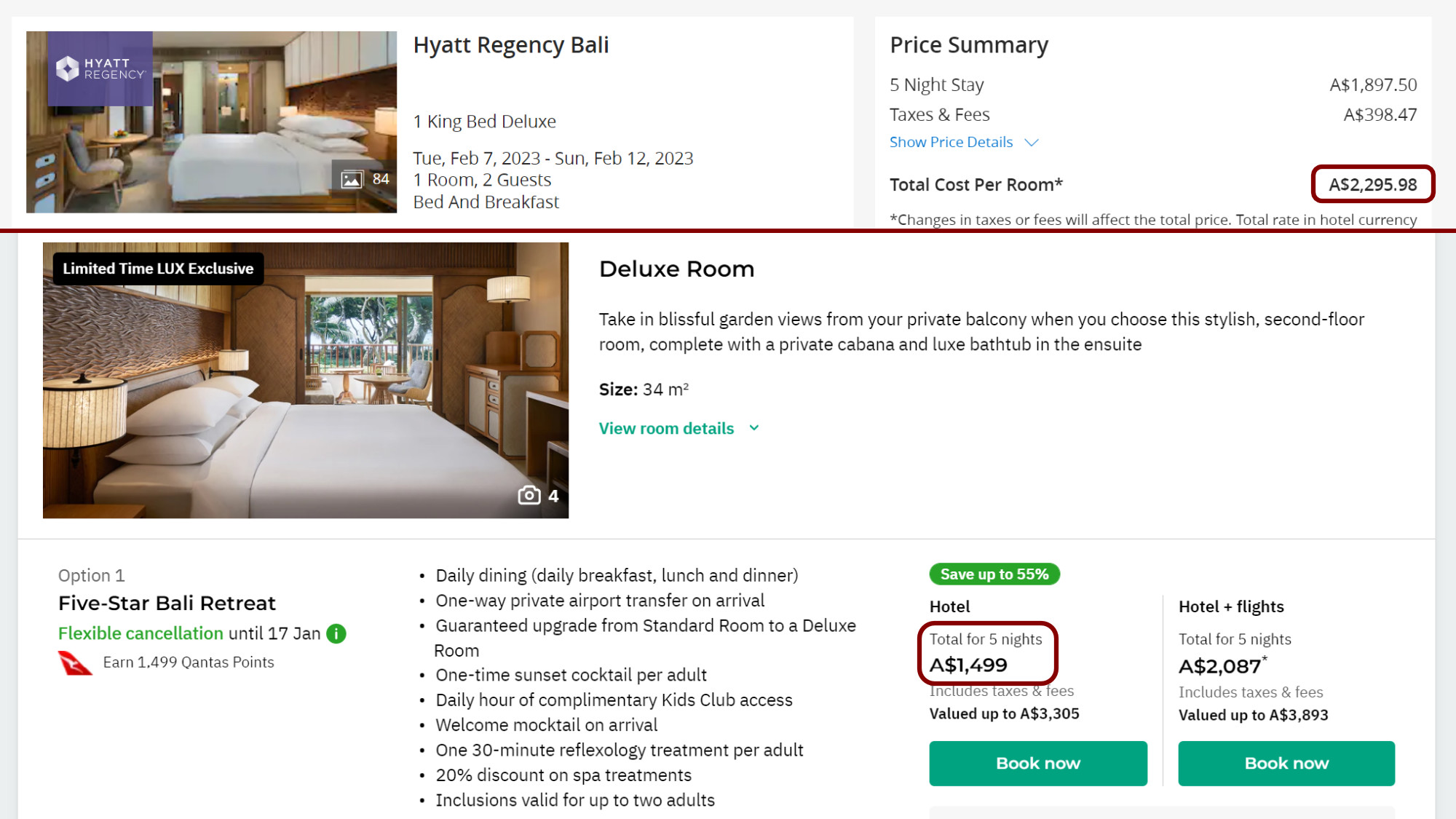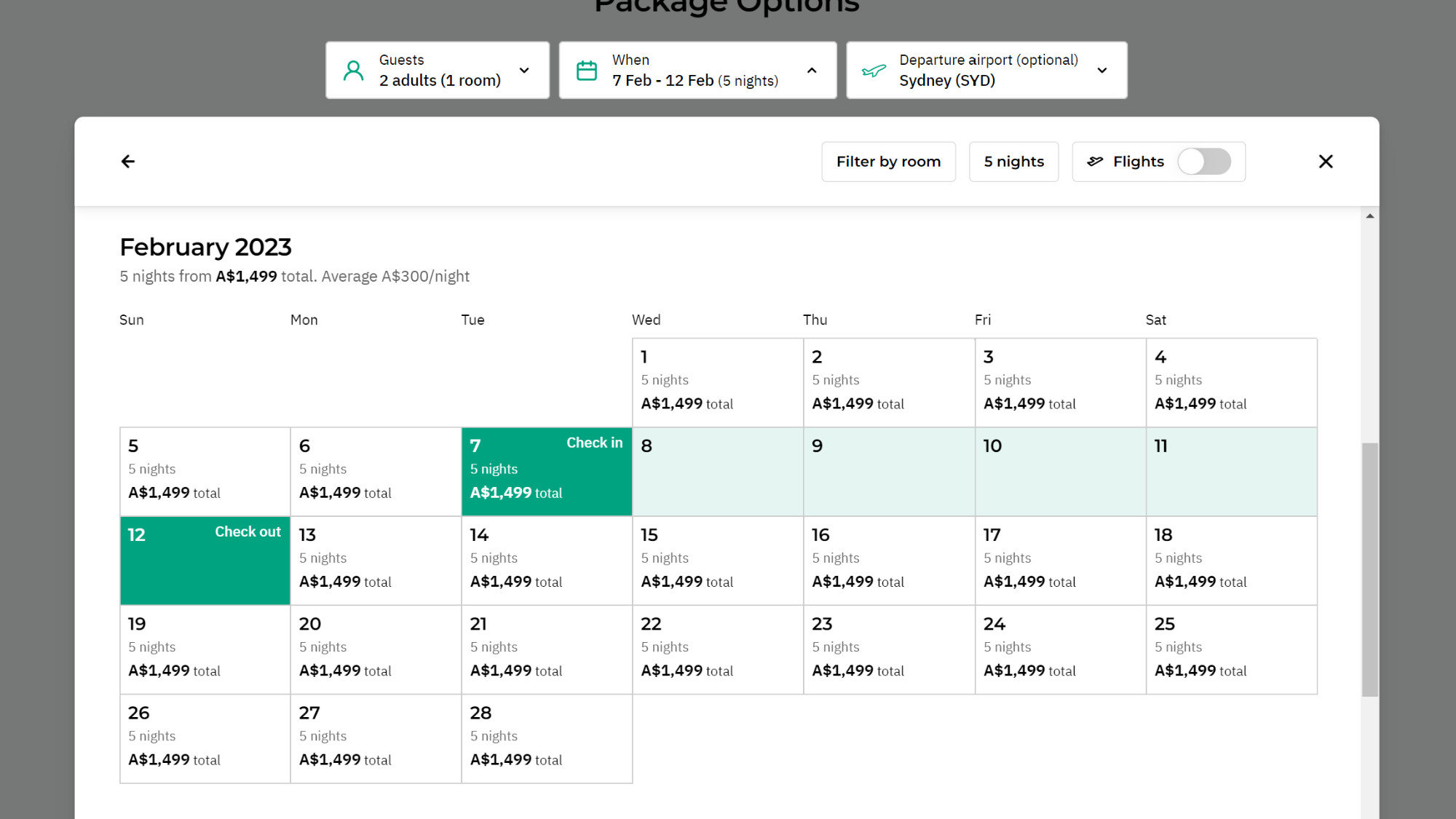 If you make a booking through Luxury Escapes but find a better price on the same offer with the same inclusions within 14 days of purchasing, then they'll match that price.
Note that booking through Luxury Escapes will, in most cases, mean that you do not receive points or elite status benefits through the specific hotel's loyalty program. That's the trade-off, though usually the package inclusions and Qantas Points will make up for it.
You can also redeem your Qantas Points on a hotel or tour, but it offers poor value (under 0.5c per point). So it's best to save them for one of the best uses of Qantas Points.
Ad – Scroll down to continue reading.Minimum spend, terms & conditions apply.
How do I book lounge passes with Luxury Escapes?
Starting from 2022, Luxury Escapes is teaming up with Swissport to offer lounge passes when you book a package that includes flights from Australia. Currently, Swissport operates four international lounges in Australia – one each in Sydney, Melbourne, Brisbane and Perth.
The Sydney and Melbourne lounges are the fanciest, with a la carte dining and white linen service. The lounges in Brisbane and Perth are more casual, but still great places to relax.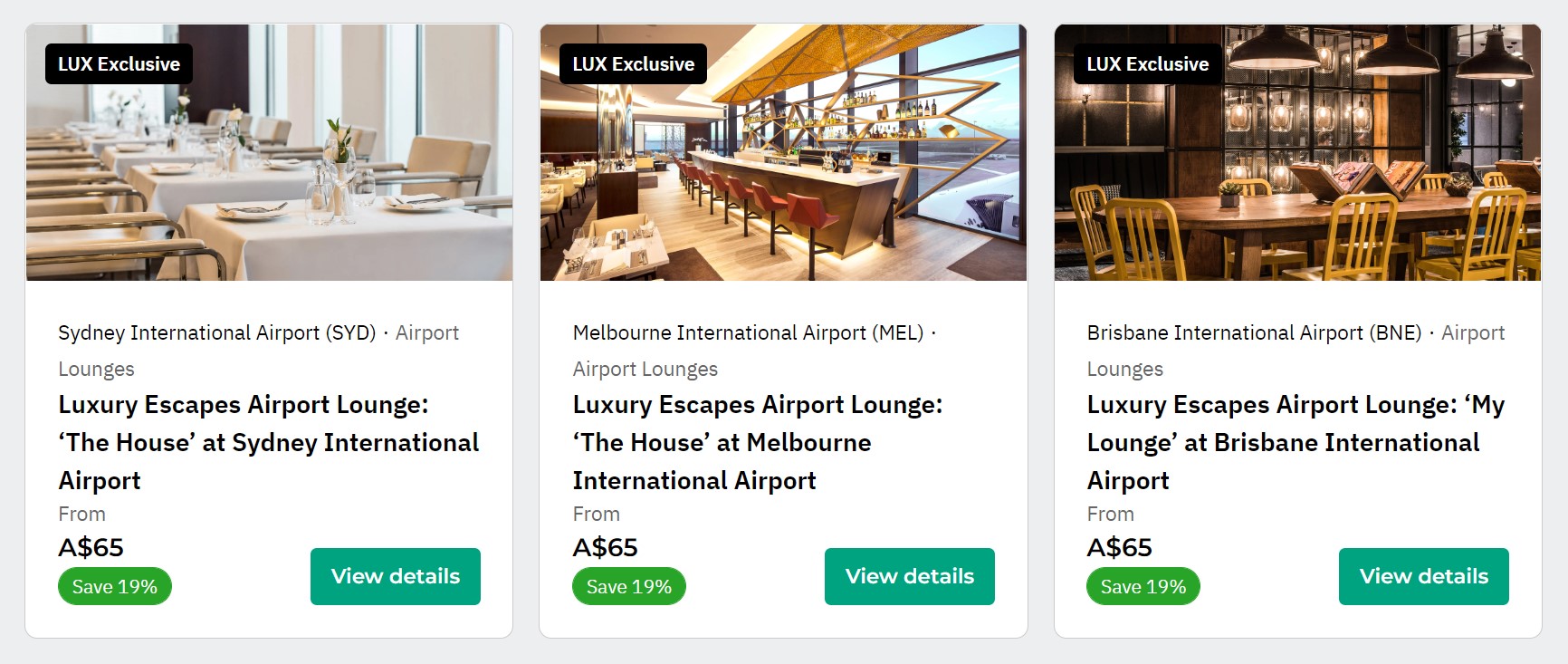 Lounge passes are being offered for $65 when booked through Luxury Escapes. But keep in mind, you can also enter these lounges with Priority Pass, which comes free with the American Express Platinum Card.
And you can also book lounge access directly through the operator, executivelounges.com, from AU$66 per person. But through Luxury Escapes, you'll earn bonus Qantas Points at least.
How can you earn Qantas Points with Luxury Escapes?
Under this partnership, Qantas Frequent Flyer members can earn one Qantas Point per AU$1 spent on holidays booked online or over the phone (1300 889 900) with Luxury Escapes.

It is best to link your Qantas Frequent Flyer account in the My Account section of the Luxury Escapes website to lock in any future bookings, but you can also choose to add your Qantas number at checkout.
Unlike some other accommodation providers which take up to eight weeks to send Qantas Points to your account after your stay, Luxury Escapes credits those points within two weeks.
If you're not a Qantas member yet, you can join for free.
And don't forget to check out Qantas Hotels' own in-house 'Luxury Offers'. You'll pocket six points per dollar spent, and often the deals there are pretty good too.
Alternative: earn KrisFlyer miles instead
While KrisFlyer members who are residents of other countries can earn one KrisFlyer mile per US$1 spent with Luxury Escapes, it's more restrictive for Australian residents (probably due to the Qantas partnership).
KrisFlyer members in Australia can earn 1,000 bonus KrisFlyer miles on their first purchase with Luxury Escapes. The minimum purchase amount is AU$1,000. You'll need to enter promo code KRISFLYERAU at checkout.
You can find more info on that partnership here.
Summing up
Luxury Escapes is a valuable go-to when you're researching your next trip with a luxury hotel booking. Make sure to compare their prices against what is available elsewhere. If they're competitive, you will be able to earn Qantas Points on your booking as well as the potential to get some VIP freebies thrown in.
There aren't too many 'catches' as such. Just be aware that Luxury Escapes bookings generally won't earn you any points or status nights with hotel chain loyalty programs. And be sure to check the cancellation policy of the package you're buying, as some might only be eligible for a credit.
But if everything works in your favour, you might just snatch the holiday of a lifetime at a bargain.
How to earn Qantas Points with Luxury Escapes
was last modified:
July 25th, 2023
by