When you're at home, there's plenty of space for the latest gadgets. But when you travel, there are only so many electronics you can carry with you. A phone is a travel essential, and for some, even a laptop. But what about those other essential travel electronics that can make life a little easier on the road?
Before you set off on your trip, ensure you've got travel insurance to protect your valuable electronics on the go. Many credit cards in Australia offer differing levels of travel insurance, so it's worth checking if you may already be covered. Plus, if you sign up for a credit card with travel insurance, like the Westpac Altitude Qantas Platinum or the American Express Velocity Platinum, you could earn bonus frequent flyer points and be on your way to your dream holiday sooner.
Ready to travel like a pro? Find out what essential travel electronics you need for your journey.
What electronics should I travel with?
Unless you're planning to go completely off-grid, you'll need a few electronics to tide you through your trip. Check out our list below of some of the best travel electronics you need for your next holiday.
1. GPS luggage tracker
The travel industry is bouncing back after the pandemic. Travellers have taken to the skies in droves – some for the first time – with many still navigating the challenges of the new normal. Airlines have also had to adapt to the post-pandemic rush – and things haven't always gone according to plan.
Popping a Bluetooth luggage tracker in your check-in bag won't prevent it from getting lost, but it can give you peace of mind on the off-chance it doesn't make it onto your flight. You'll be able to track the location of your luggage, giving you a starting point when you file a claim. GPS luggage trackers are slim, lightweight and discreet – and you can even find a use for them when you're not travelling (especially if you're prone to losing your keys). Simply link your luggage tracker to your mobile device via an app, and you can monitor the whereabouts of your bag from almost anywhere in the world.
2. Power bank
Nearly all modern-day travellers require continuous access to a mobile device. There are just some things that can't wait until you return home: sending emails, closing off a deal or completing an assignment. And not to mention the times you need a device on hand for maps, translations or to hail a rideshare vehicle.
Getting caught out without a mobile device – especially in an unfamiliar place – can be detrimental. A power bank is an absolute must-have travel gadget to prevent your device from running low. Invest in a travel power bank that has a high capacity and fast charging capabilities so you can spend less time charging on the go.
3. Portable Wi-Fi hotspot
Many popular cafes around the globe have adapted to the remote workforce, often providing complimentary Wi-Fi access with a purchase. And for hotels, allowing guests access to Wi-Fi is crucial. In fact, Singapore Airlines has gone one step further by trialling unlimited Wi-Fi in Business Class. In short, connectivity on the go is more important than ever.
But when you're travelling, it's important to remember that not all parts of the world offer fast, stable internet. And why waste your precious holiday time searching for somewhere that offers Wi-Fi? One of the best electronic travel gadgets you'll find in the bag of any remote worker is a portable Wi-Fi hotspot. This small device can be charged and operates using a SIM card with data, purchased either at your destination or from your home country. Simply connect to Wi-Fi from your laptop or mobile phone as you normally would. You'll not only have reliable internet access, but your portable Wi-Fi device can accompany you anywhere – literally. Dialling into a Zoom meeting while you're lazing under a beach umbrella on the sand has never been easier.
4. Bluetooth earphones
Getting tangled in cables is never fun when you're travelling. And there's nothing worse than worrying about pesky cables while running to your departure gate, or tripping over cables strewn across your seat during a long-haul flight.
Bluetooth earphones are not only an essential gadget for travelling, but they're a great companion for every day, too. And if you can get your hands on wireless earbuds, even better. You'll want to avoid having any cables attached to your device to give you full range of motion. And yes, Bluetooth earphones can be used on most flights – but it's best to check with your airline just in case.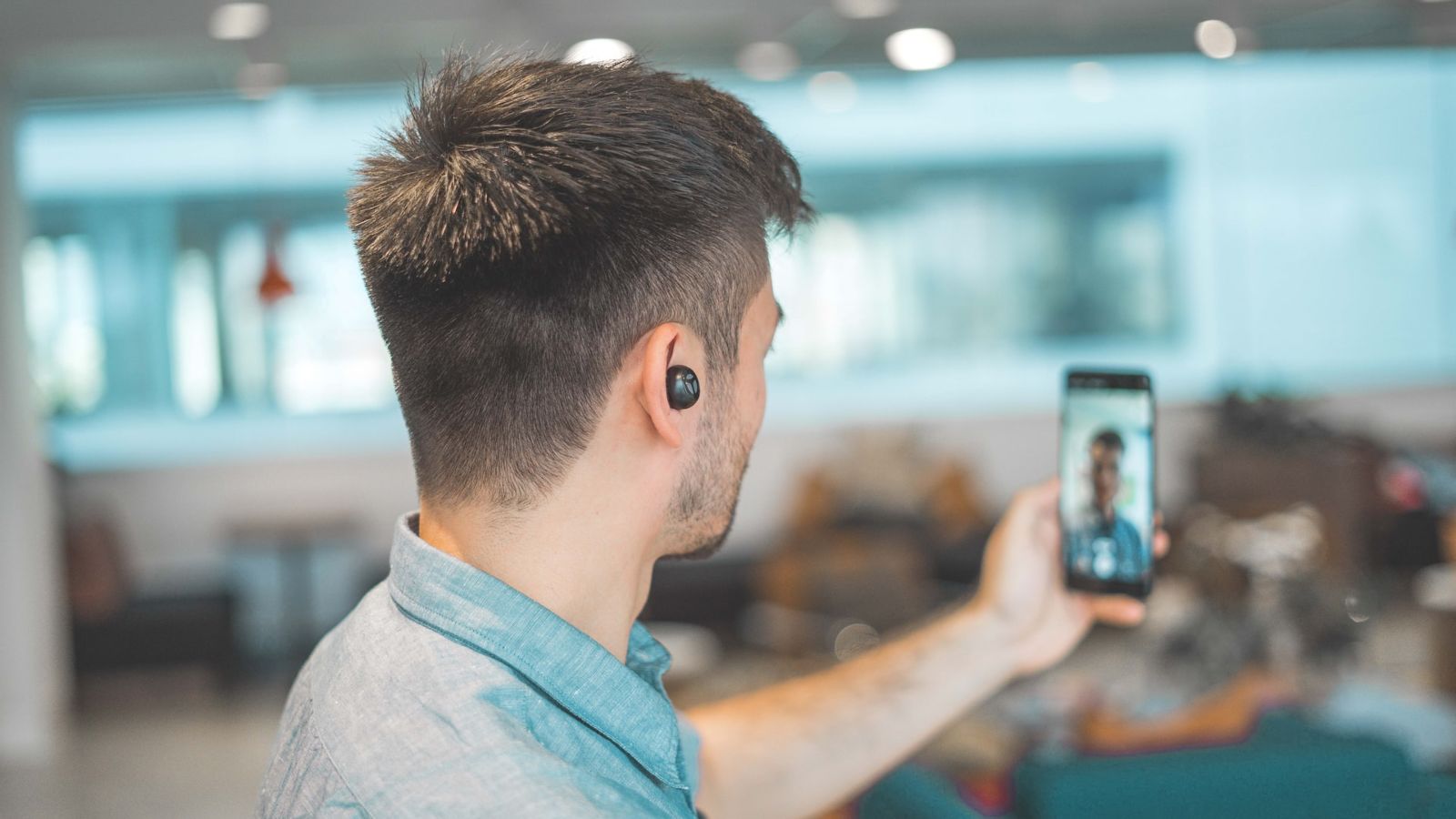 5. Portable speaker
There are some situations where you can let your hair down while travelling (and put the Bluetooth earphones away). While we don't recommend pulling out a portable speaker at 36,000 feet for an impromptu karaoke session, other holiday moments can warrant the need for a speaker.
A portable speaker is the best electronic travel gadget to have when you want to enjoy your music anywhere. Charging your portable speaker overnight will give you several hours of your favourite tunes. It's a handy companion when you're exploring the great outdoors or simply want to relax after a long day. And if you're travelling as a group for work or leisure, a portable speaker gives everyone access to sound. Be courteous of others, though – your neighbours may not be too fond of an ABBA medley.
6. GoPro
Once reserved for adrenaline junkies, GoPro action cameras have gained popularity with the rise of online video content. They're compact, have exceptional battery life and can capture more of the world around you with an ultra-wide angle lens.
If you're not bungy jumping off a bridge or tackling a mountain bike trail, you probably don't think you need this powerful electronic travel gadget. However, it comes with plenty of different mods and attachments, so you can secure your camera to your head or chest for hands-free recording. And if you've got a travel experience you absolutely need to document, like a flight in the Emirates A380 First Class cabin, you can set up your GoPro and trust that it'll do the hard work while you kick back with unlimited caviar.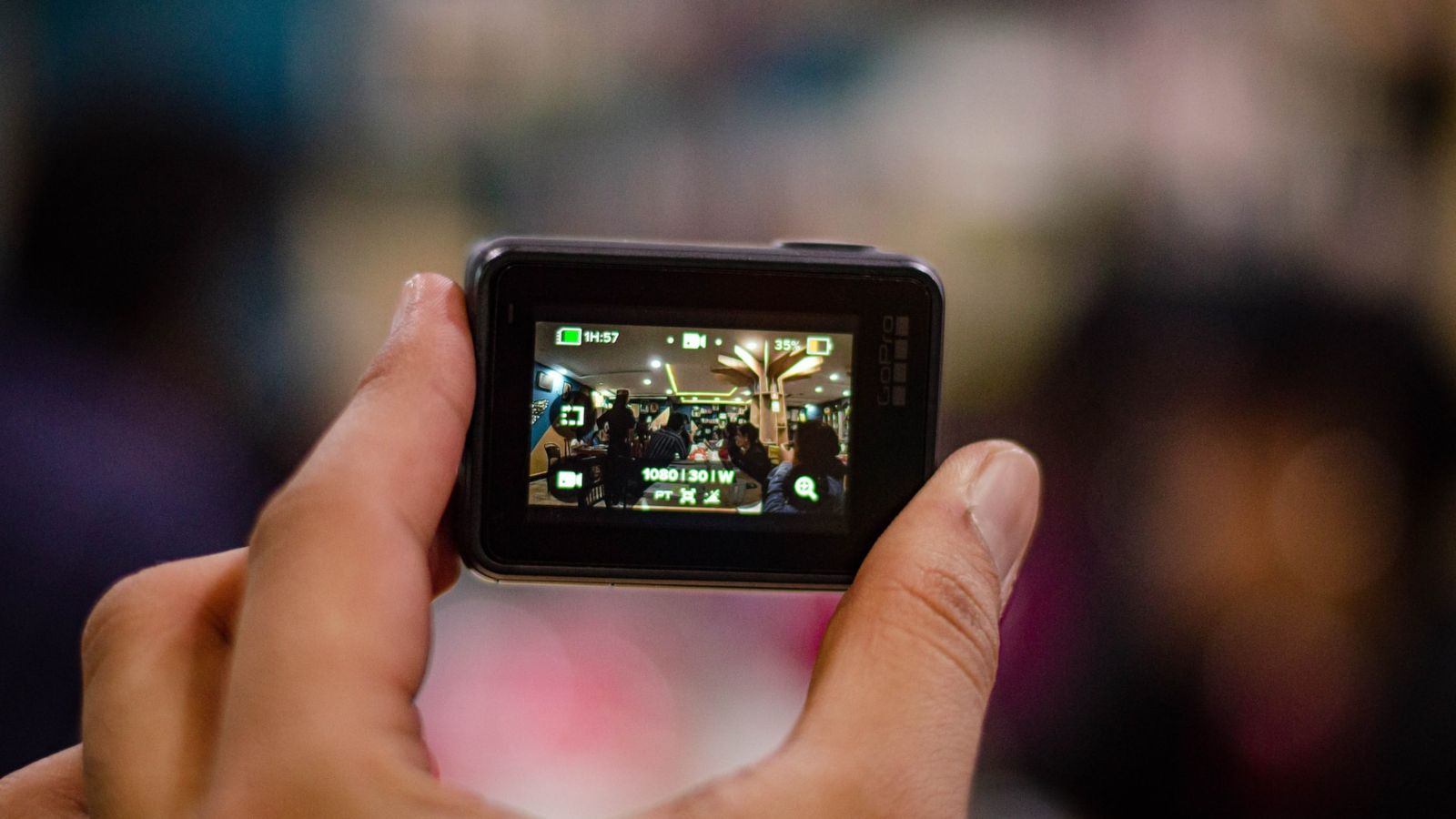 7. Digital luggage scale
London's Harrods is a shopper's delight, and it's easy to spend far too many pounds on literally anything. Or perhaps you've found some bargains on Bintang singlets in Bali and have decided to lug home one in each colour as a souvenir for your colleagues (or just to add to your personal collection). Whatever your vice is, we've all been there. That dreaded moment at the airport check-in counter when you realise you've packed way too much and simply can't bear to part with your designer finds in Capri. Unless you're bestowed with additional checked baggage allowance as a perk of being a Qantas Frequent Flyer member, you'll find yourself forking out for extra fees – or leaving some things behind.
That's where a digital luggage scale comes in handy. It's one of the best travel gadgets for shopaholics, allowing you to determine the weight of your luggage well before you arrive at the terminal. They're inexpensive, operate on a battery and weigh virtually nothing. And just in case you're returning home with more than you expected, you may be able to purchase additional baggage allowance ahead of time to avoid high fees at the airport.
8. Smart notebook
Whether you're taking meeting notes on the go or journalling about your travels, a smart notebook will be your new favourite companion. Smart notebooks look and feel like a regular notebook, and come with a special pen and cloth. Once you've sketched that plan or jotted down your shopping list, you can use your smartphone to scan the pages, which are uploaded to an online storage solution like Drive or iCloud. All you need to do is wipe your pages clean and your smart notebook is ready to reuse. If you work or study on the go, a smart notebook is the best electronic travel gadget for documenting ideas. And you don't need to worry about losing your notes, either.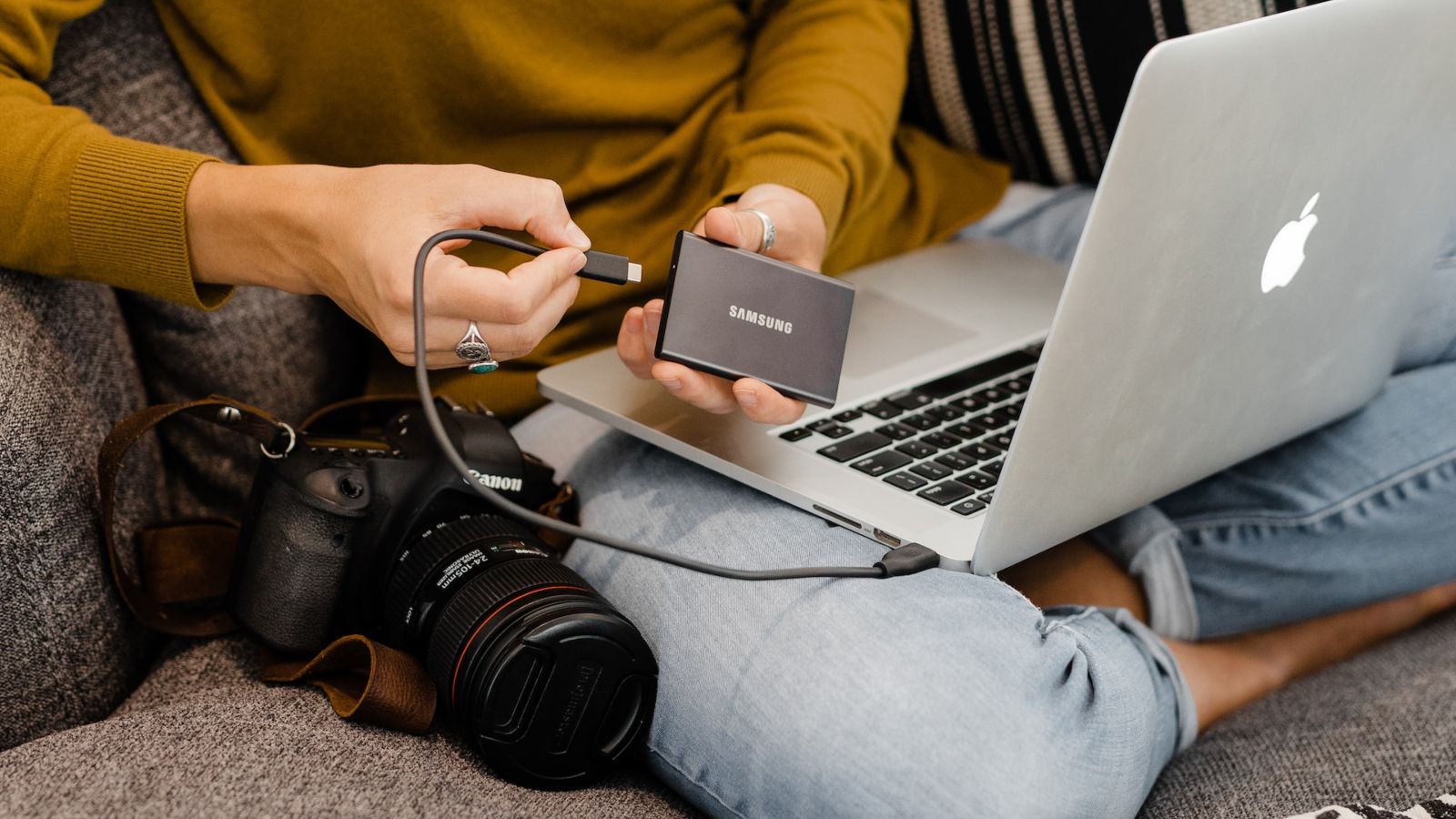 9. External hard drive
There's no better way to preserve your travel memories than with photos. Whether you're a professional photographer or just taking some happy snaps for the family album, you'll need plenty of space to store your images. You could leave them on your phone or camera. But this slows down the performance of your device, and you'll lose all your photos if your device is lost or stolen. And while it's prudent to back up your photos online, this can slip your mind when you're having fun. Reliable internet isn't always accessible, either.
Carrying an external hard drive with you when you travel allows you to back up your photos and free up space on your device. It's also handy for keeping travel documents and other files with you without carrying a physical copy. Most external hard drives require connection via a laptop or tablet, so there's no need for one if you're travelling light. Best of all, you can leave your portable hard drive in your room – so you can head out and capture more memories.
10. Travel adaptor
While this item is last on the list, it's certainly not least. If you carry any electronic gadget with you when you travel, you'll need an adaptor. Even if your hotel has a universal wall plug, there are plenty of other situations where you'll need a travel adaptor. For example, if you need to charge your phone at the airport, or if you duck into a cafe at the last minute to meet a work deadline. Plan ahead by researching the type of power socket at your destination, and carry your travel adaptor in your carry-on – just in case.
Start planning your next trip today
Equipped with the latest travel electronics but nowhere to go? Your next trip could be right around the corner.
When you sign up for a points-earning credit card like the St. George Amplify Platinum Visa – Qantas Rewards or the American Express Velocity Business, you'll earn frequent flyer points as you spend.
If you're new to the world of point hacking, explore our beginner's guides to the Qantas Frequent Flyer program and Velocity Frequent Flyer program to find out just how easy it is to travel with points.
Are there any electronics that you regularly travel with? Let us know in the comments below!
Featured image: ultralinx, Unsplash
10 essential travel electronics for your next trip
was last modified:
March 1st, 2023
by