Have you ever tasted food so exquisite it actually silences you? Or savoured literally the world's best martini?
Welcome to The Connaught in London's Mayfair, an iconic 5-star hotel that houses one of the planet's greatest restaurants – the three Michelin-star Helene Darroze at The Connaught – plus the World's Best Bar 2021.
All you need to experience this phenomenal dining and drinking is to travel to restriction-free London. And all you need to travel to London in the lap of luxury is to book a flight using Qantas Points. (I flew Qantas Business Class – you can read about my flight on the Dreamliner here.)
Here's how to hack your way to an affordable lunch at the glamorous Helene Darroze, plus what to order when you're there.
Helene Darroze at The Connaught
I've been fortunate to dine at Michelin-starred restaurants all over the world, from Paris to San Francisco and from Bangkok to Vienna. Achieving a Michelin star is the highlight of a chef's career. But to be awarded three is ultra-rare, rocketing a chef and restaurant to rockstar status.
And of these world-class eateries, Helene Darroze at The Connaught is the best I've tried.
Join me as I walk you through my recent decadent lunch.
Warm welcome
I arrive at Helene Darroze with butterflies in my stomach. As a food writer and restaurant critic, the prospect of a great meal always gets me giddy. But even I can't comprehend what's in store for me here.
I'm ushered through the luxurious room, with its dusky pink velvet and moulded timber panelling. From my leather booth on the wall, I have a fabulous view of the restaurant – from the large picture window overlooking historic townhouses to the many liveried staff poised ready to serve.
Glancing around, I'm heartened to see an array of trolleys, a sign I've arrived in one of the world's great restaurants. The sommelier wheels over the champagne trolley, stocked with rare drops from small-scale producers. For an aperitif, I select a rich blanc de noir champagne from Eric Rodez, which I savour as my waiter walks me through the various menu options.
I politely stop him in his tracks. I'm here exclusively for the three-course midweek lunch special, a steal at £95 compared to £185 for the same exact menu at dinner. Michelin-starred lunch specials are one of dining's true joys. They're also a delicious example of what Point Hacks is all about: luxury for less.
Of course, at an exceptional restaurant such as this, three courses quickly balloon to six or seven. Because how can we forget the many amuse-bouche, canapes, palate cleansers and petit fours all included in the price?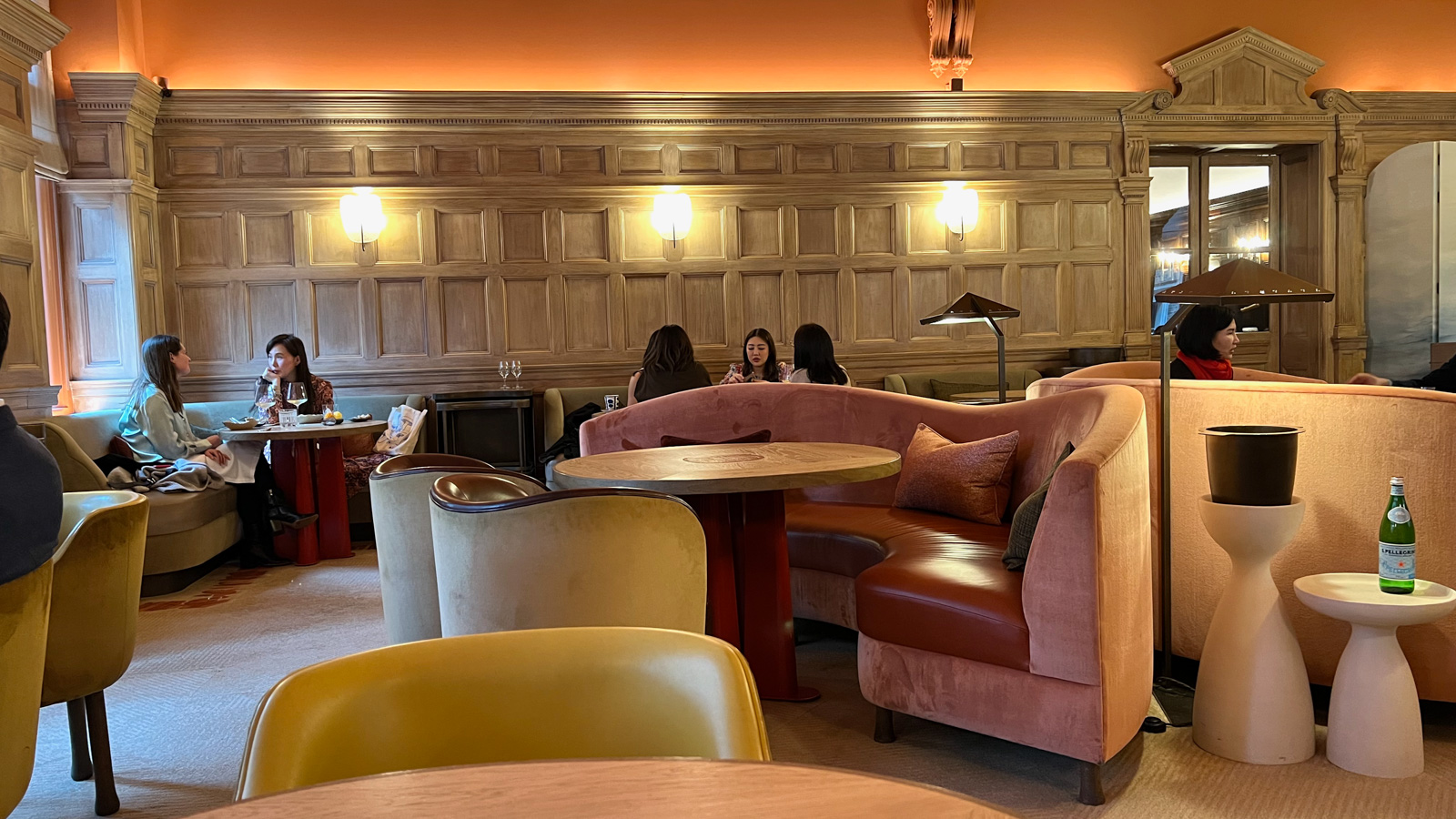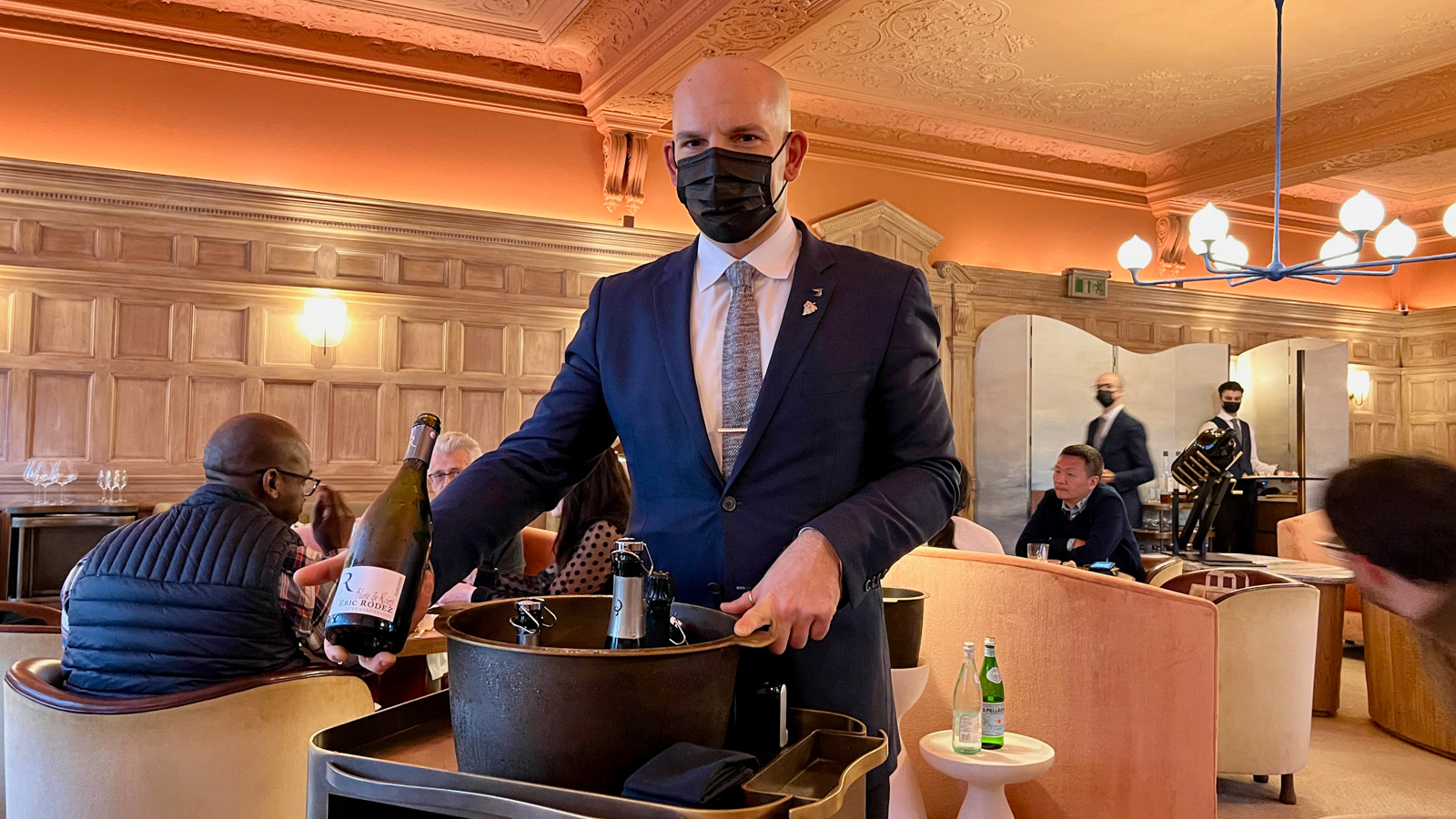 Entree
Before long, my complimentary amuse-bouche arrives – a deeply flavoured onion consomme enlivened by a hint of spice. The selection of canapes that follows is magnificent, from the eggshell-fine pastry on the champignon tartlet to the light-as-air black garlic doughnut. I feel as if I'm tasting textures and flavours for the very first time.
My waiter delivers a wedge of handmade rye sourdough. Those masterful coral sculptures served alongside are actually two types of artisan butter. In fact, as I soon learn, almost everything is custom-made by artisans – from the blue blown-glass chandelier to the hand-forged cutlery and commissioned collages by the artist Damien Hirst. Even my hand-blown Murano water glass is a thing of beauty.
Speaking of beauty, my entree of Jerusalem artichoke-filled chestnut ravioli is the single most delicious thing I've ever eaten. Surrounded by a moat of savoury chicken consomme and topped with slivers of wafer-thin guanciale, it's like eating genius. I can still taste it now.
From the decor to the food, everything radiates delicate femininity. In the largely male-dominated world of fine dining, French chef Helene Darroze has carved her own unique path.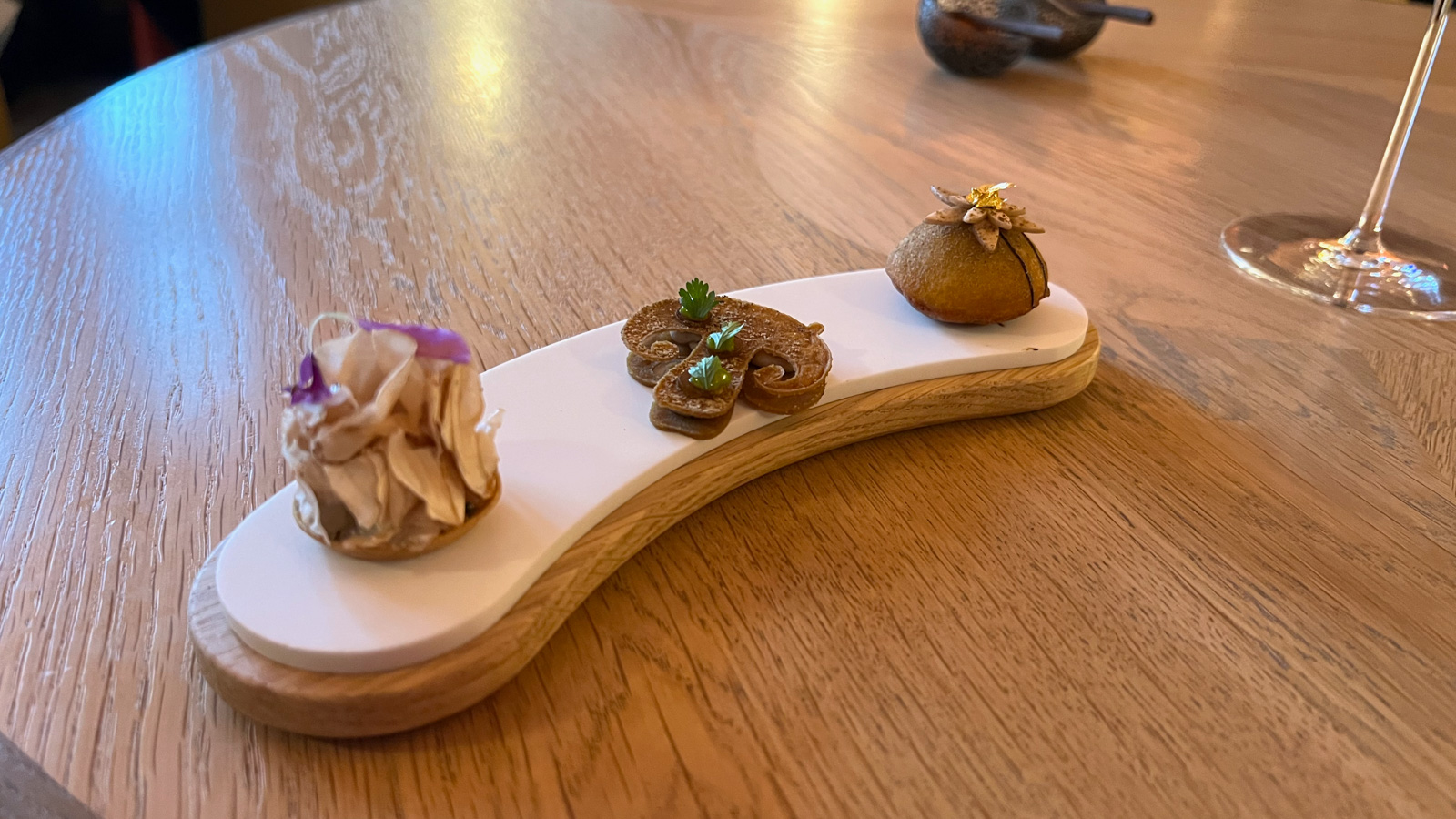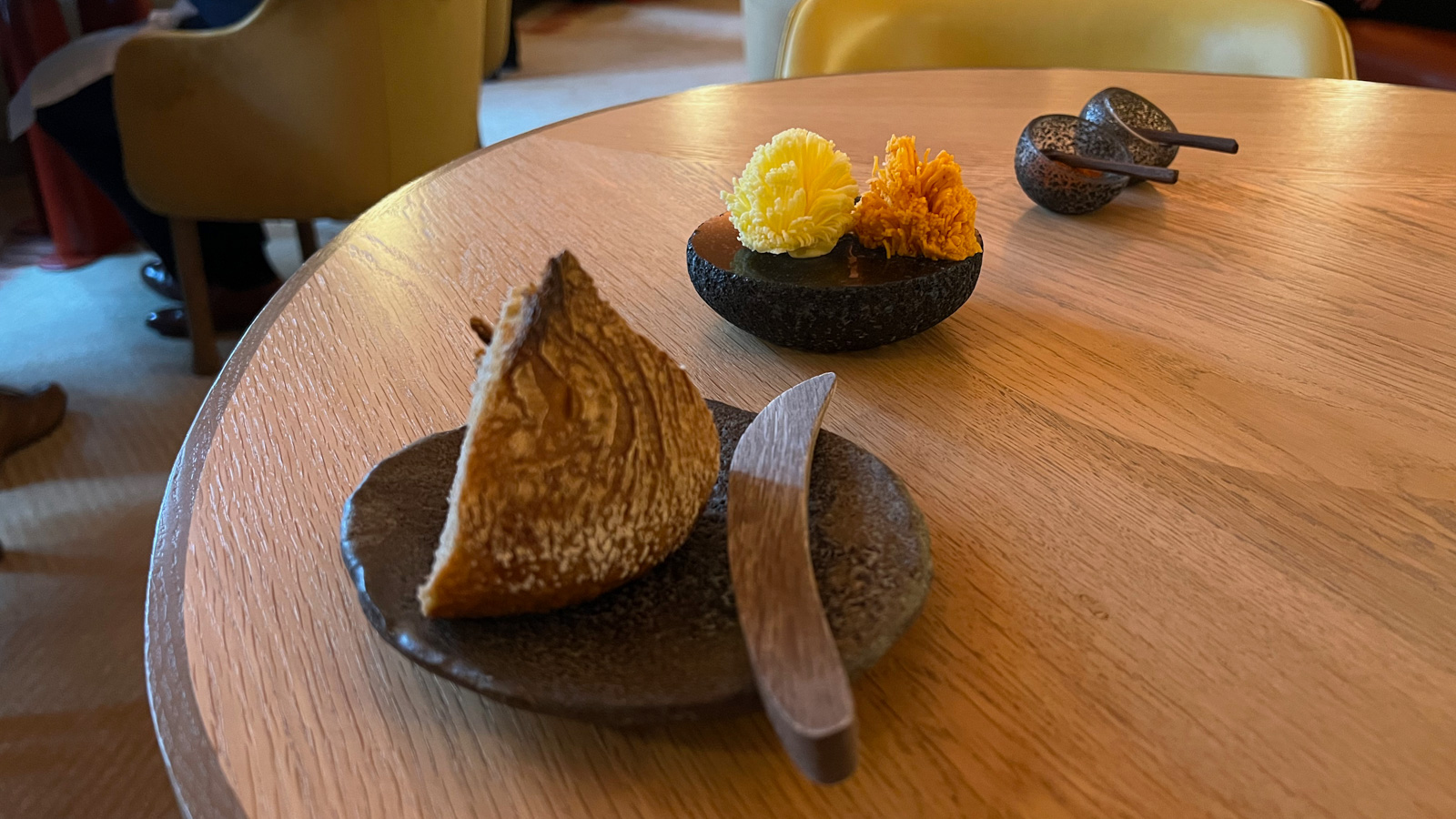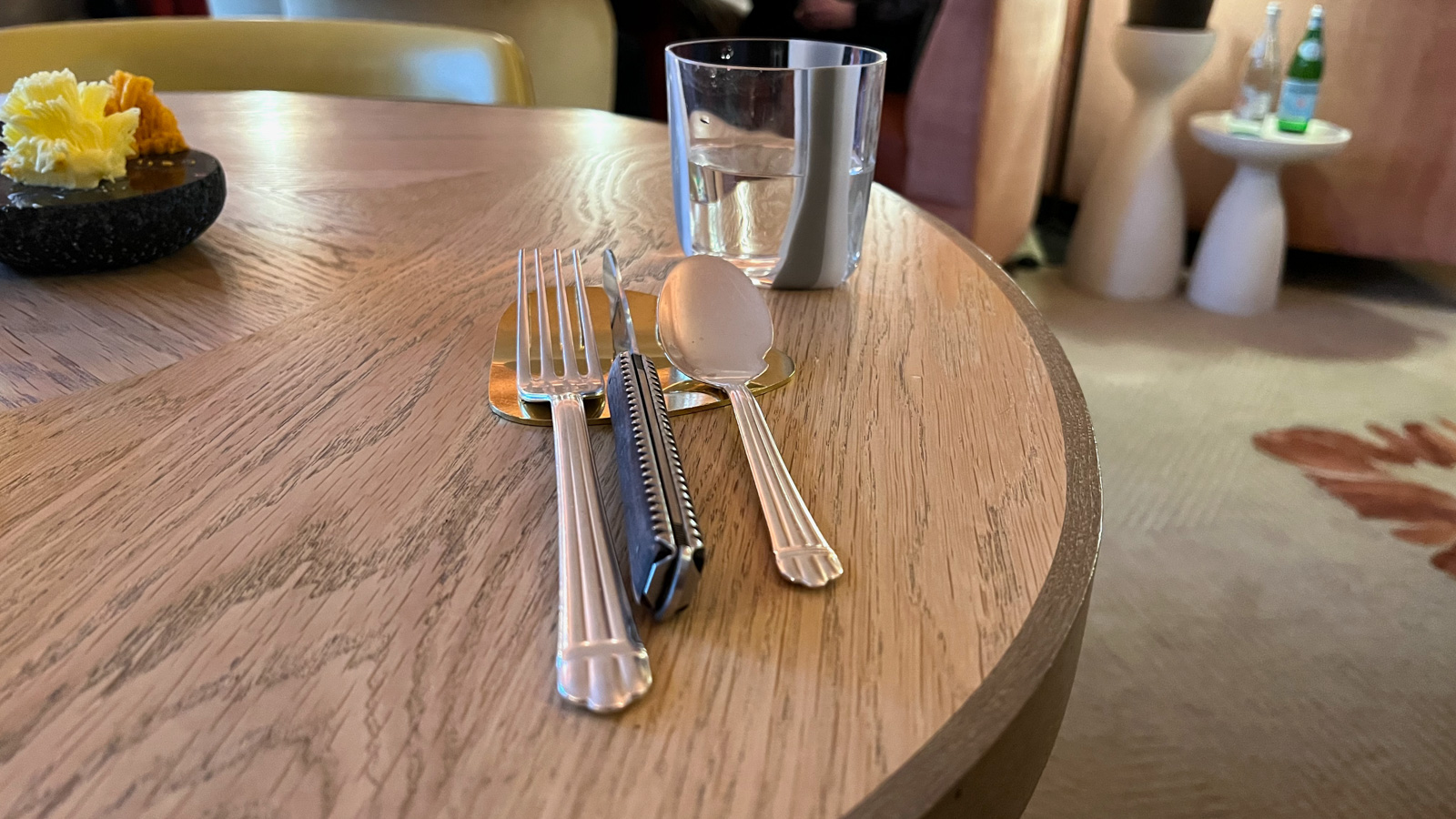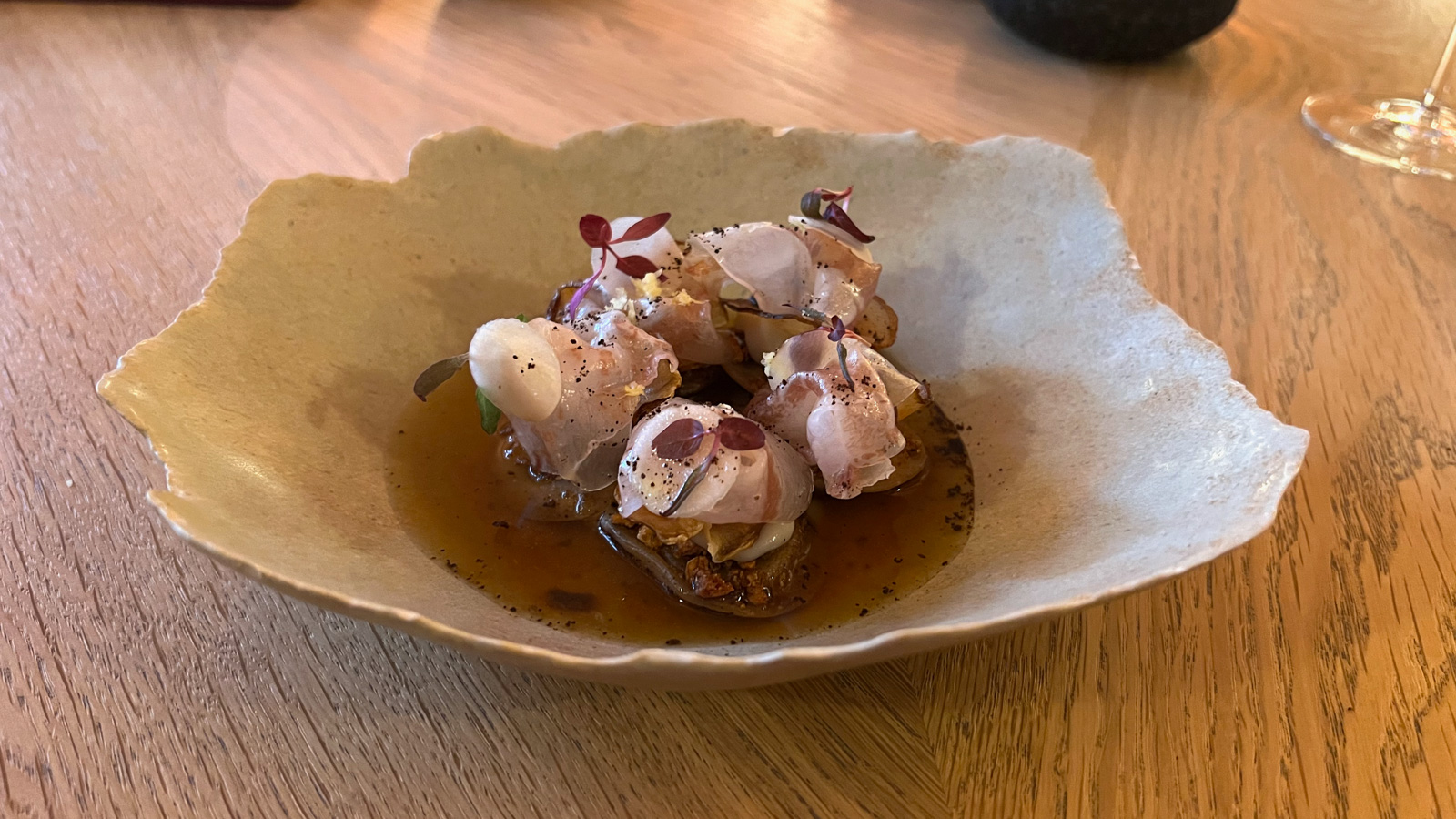 Ad – Scroll down to continue reading.Minimum spend, terms & conditions apply.
Main course
Before my main course is served, I have a thrilling conversation with the head sommelier, who it turns out spent several years working at restaurants in Melbourne. From the encyclopaedic wine list, he selects a glass of perfumed Spanish grenache to accompany my pigeon. The crystal wine glass is so fine that a delicate sneeze would snap it in two.
My gamey pigeon breast arrives, unctuous and incredible. It's paired with a wedge of earthy beetroot and a Mexican-inspired mole sauce. The petite confited leg is served on a separate plate, with the bone wrapped thoughtfully in twine to prevent getting grease on your hands.
Dessert
Tragically, I'm too full to indulge in the additional cheese course, served from a groaning custom-designed cheese trolley. But there's no way I'm passing up the chef's signature baba.
For those who love Armagnac as I do, there's a treat in store. Instead of the typical rum baba, Helene's version is doused with Armagnac. The sommelier wheels over a trolley topped with three vintages produced by the Darroze family: 2005, 2000 and 1995. I opt for 1995, which the sommelier confides is also his favourite. He decants a generous pour into a crystal beaker.
A waiter delivers the baba – a fluffy yeast cake – and then slices it in two. The sommelier douses every inch in Armagnac. On the side, whipped creme chantilly with a swirl of passionfruit, and for something different, wedges of caramelised pineapple.
Boozy, light and intriguingly tropical, Helene's baba is hands-down the best I've tasted. And I've tasted a lot.
Too full to contemplate a single petit four, I receive a glossy burgundy box with a selection to take home. It's the chicest doggie bag I've ever toted. But then, after this mind-blowing lunch, I'd expect nothing less.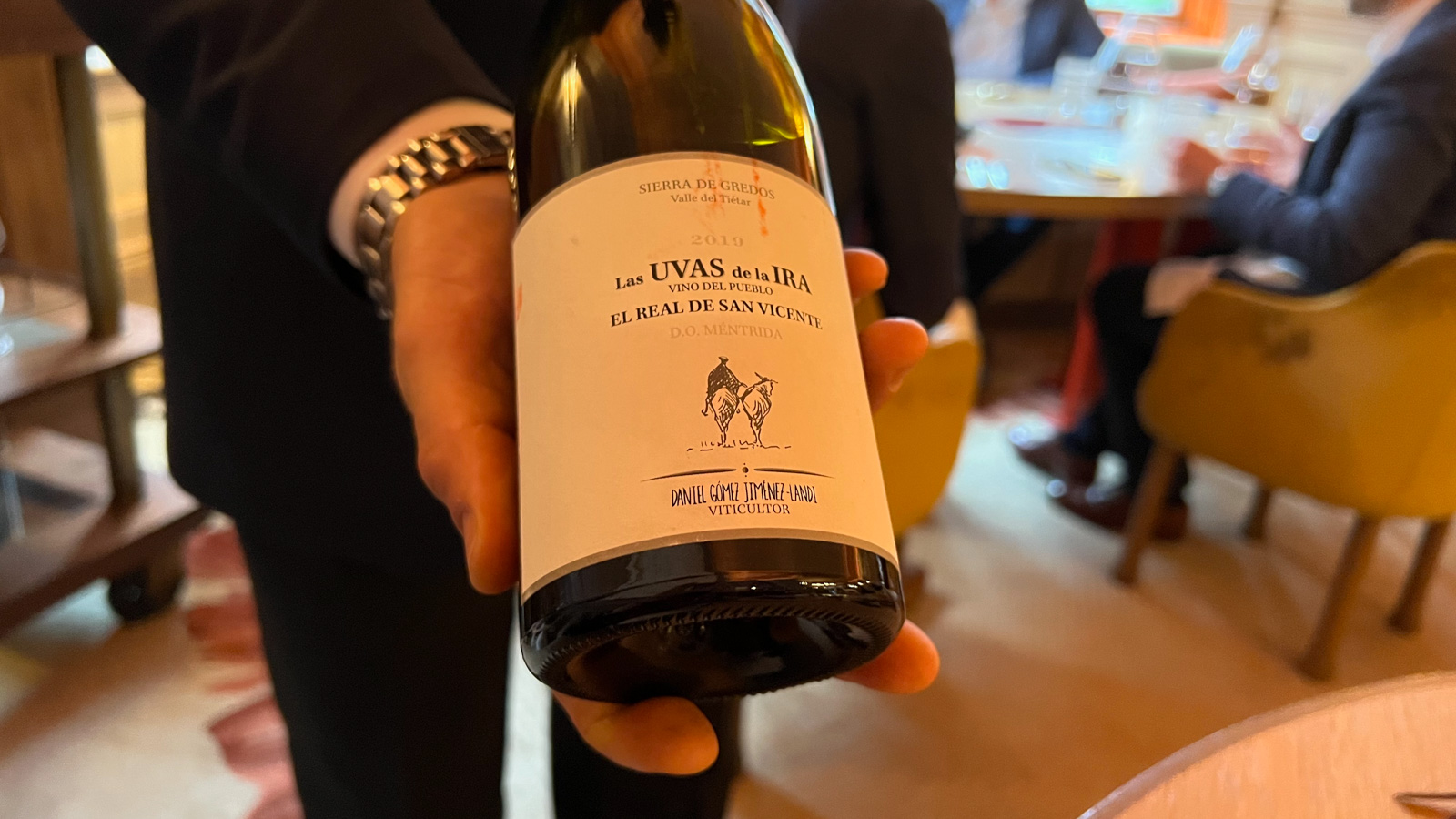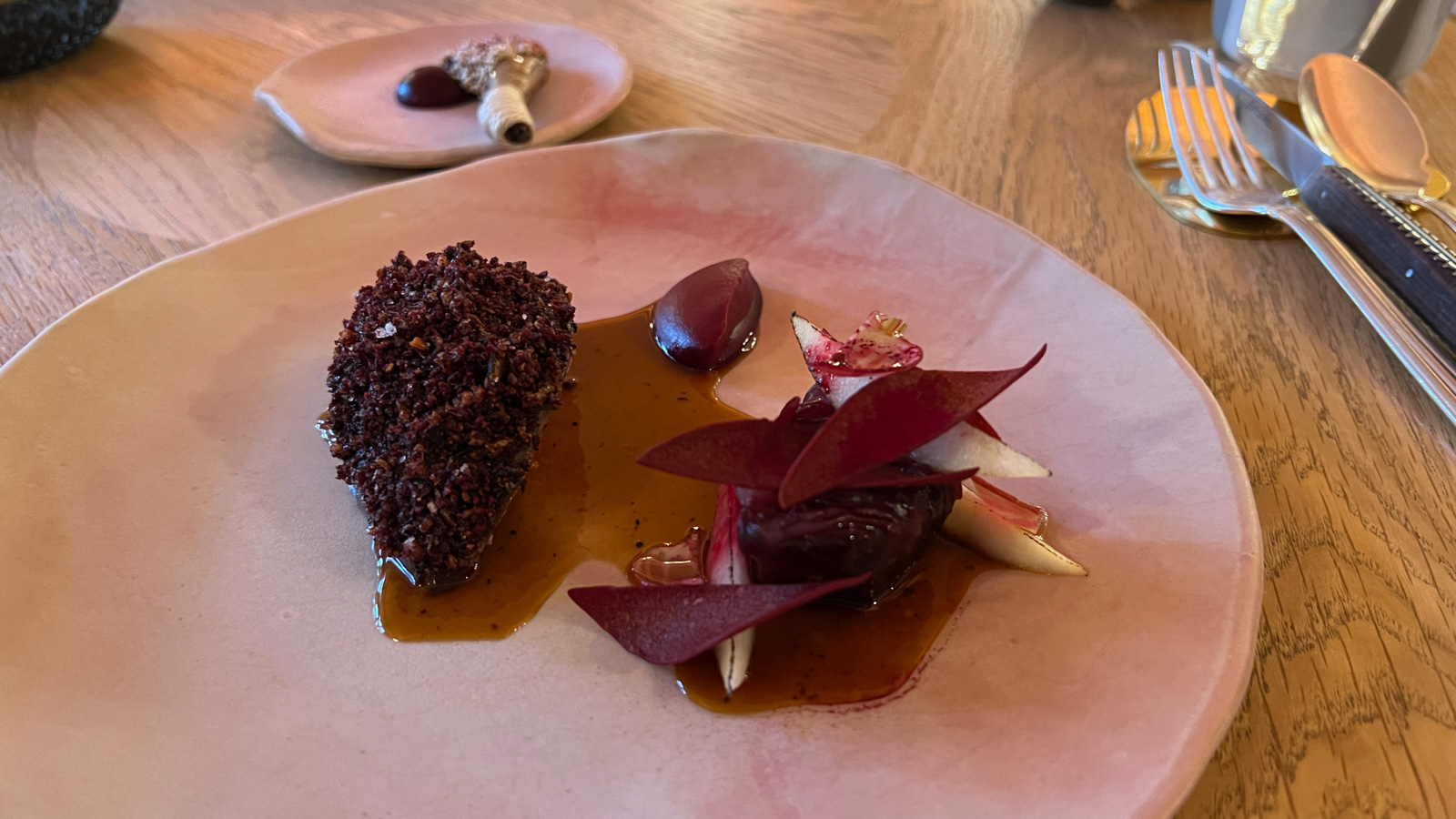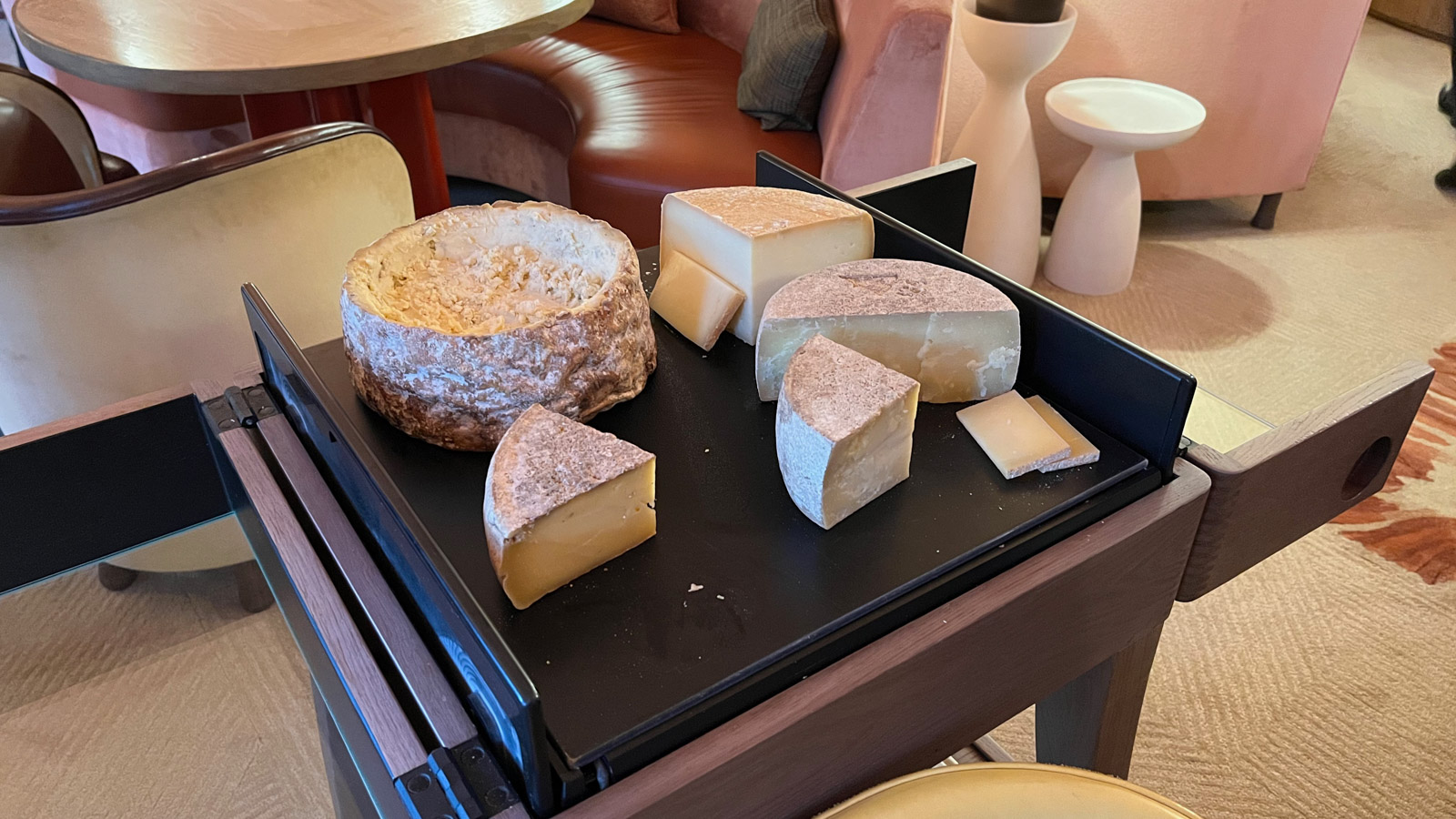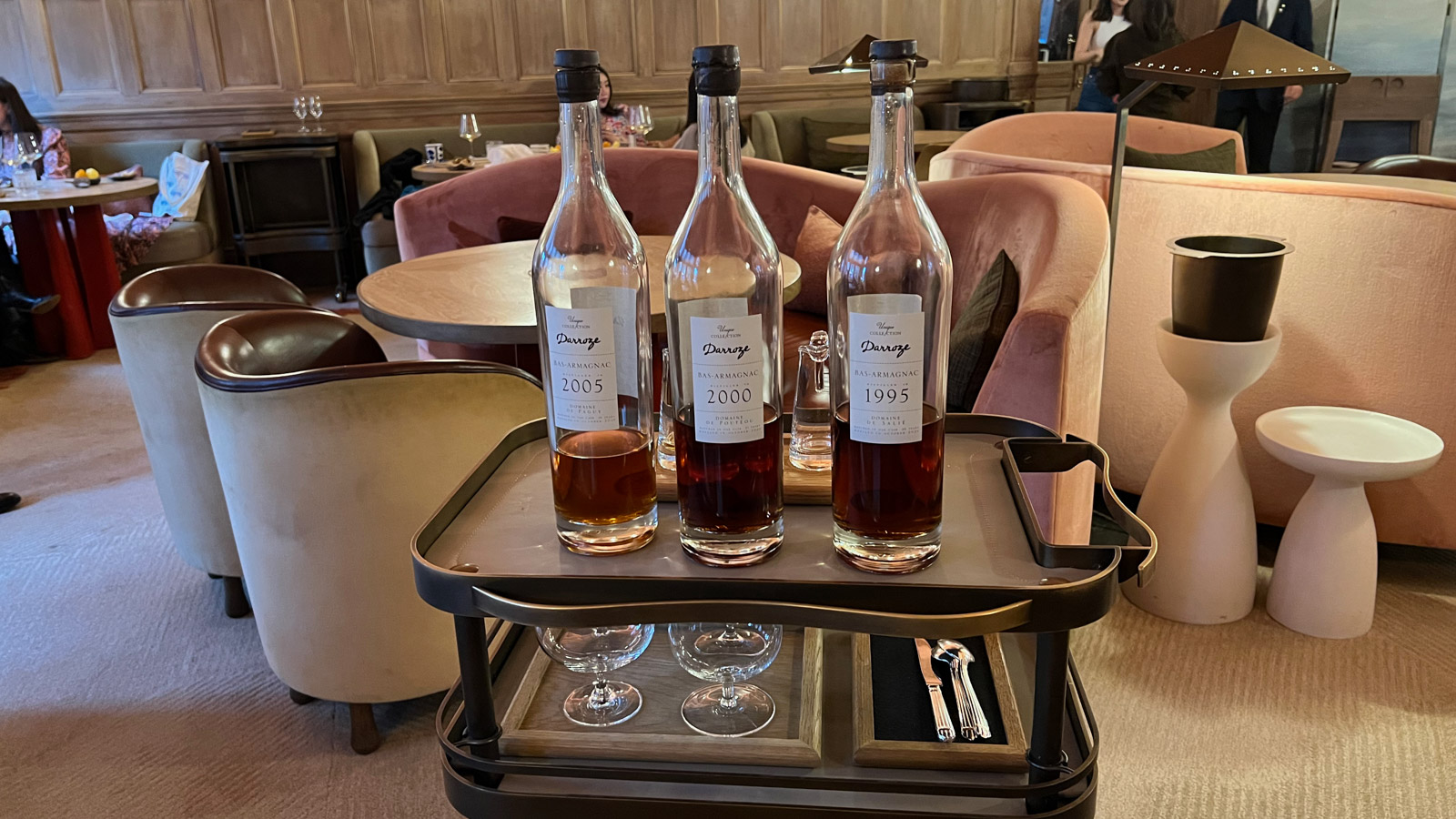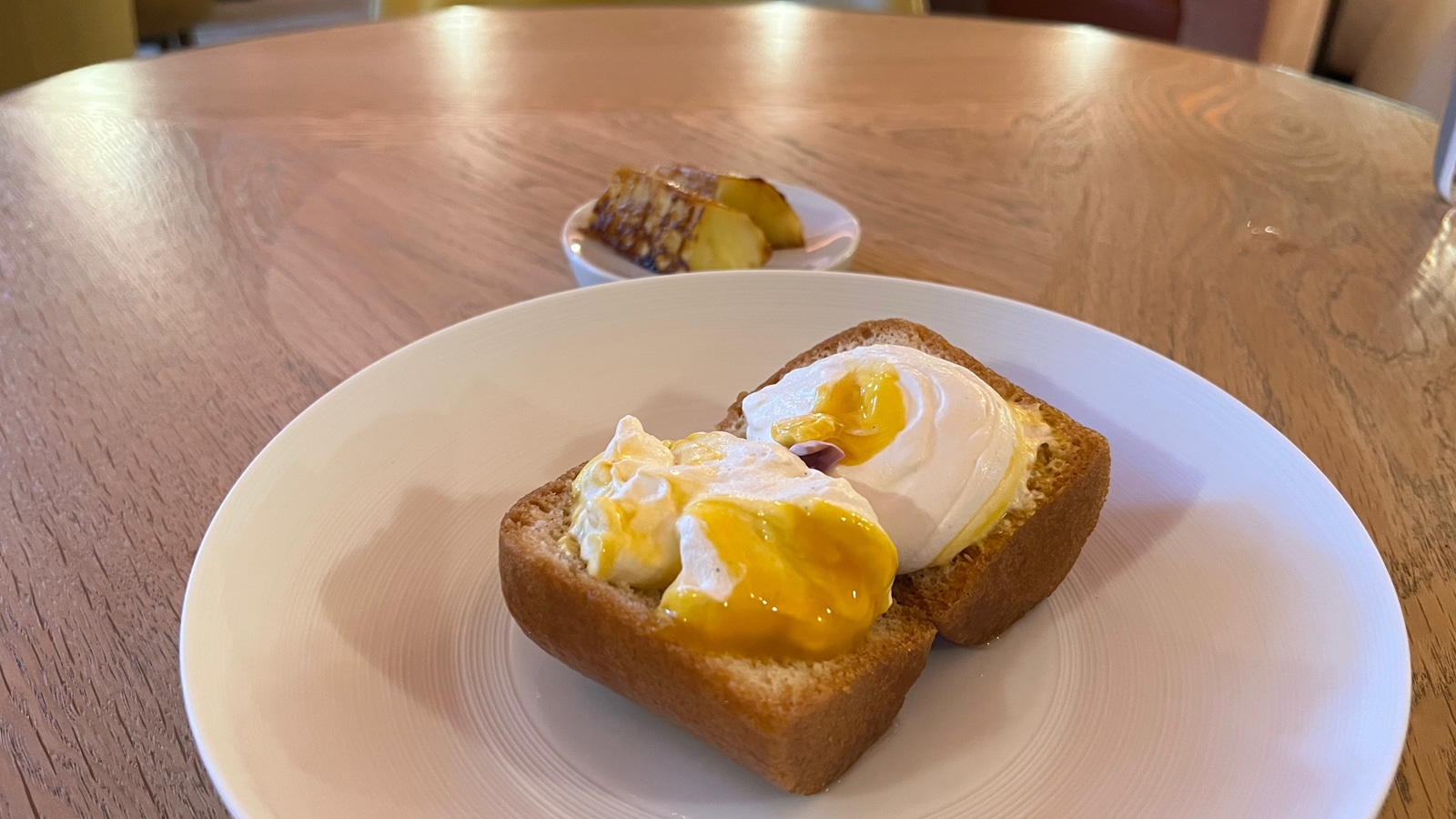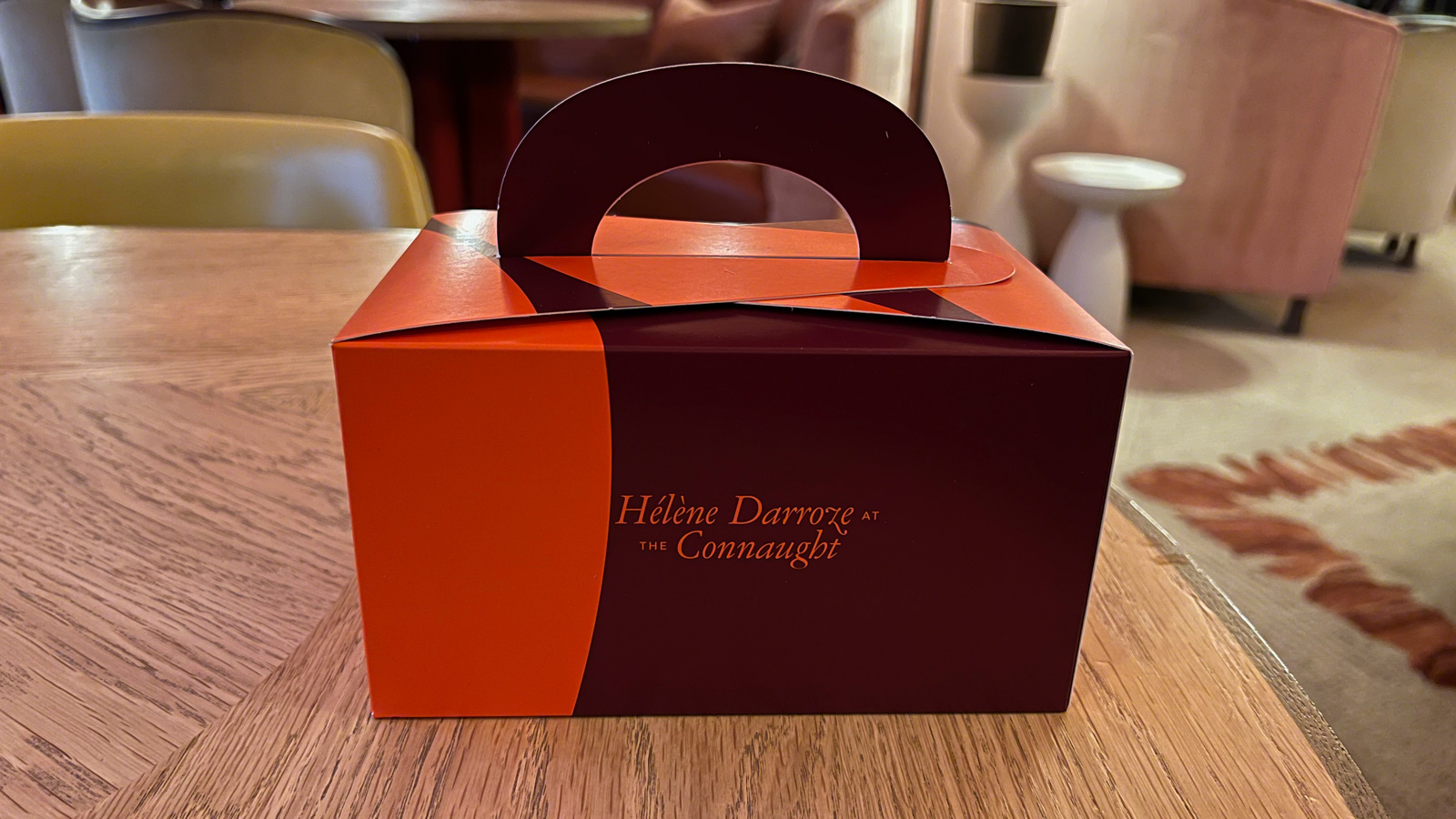 Connaught Bar
Lunch may be over, but there's no way I'm heading home. Because what should be located through the hotel's cosy lobby but the famous Connaught Bar.
What does it take to be awarded both the World's Best Bar 2021 and The Best Bar in Europe twice? I'm about to find out.
Buoyed by my excellent meal, I sail through the moody space, with its Deco and Cubist-inspired decor. Connaught Bar is decidedly masculine, awash in chrome and gleaming marble. I settle on a choice spot near the bar – the most impressive and well-stocked bar I've ever seen.
After that boozy baba, I'm hardly in need of a free welcome drink. But one arrives nonetheless – a petite martini spiked with bergamot biters. Bar snacks arrive too: pitted green olives and handmade pretzels. I don't touch a thing. I've come for the signature personalised martini from the famous martini trolley, and I'm staying the course.
Soon enough, the bartender wheels over the trolley with appropriate ceremony. It's a thing of beauty, stocked with a selection of gins, vermouths and five different perfume-inspired bitters, plus lemons from Amalfi and green olives from Sicily. There's no contest: I choose Connaught Bar's own gin – infused with 10 different botanicals and distilled at the hotel.
The bartender places a droplet of each bitter on a labelled card for me to smell. I'm tempted by the cardamom and coriander, but I settle on lavender. He gets busy measuring and stirring. Finally, he pours the chilled martini into the glass from a great height – hardly looking he's done it so many times – and delivers it to my table.
So you're no doubt wondering what the world's best martini tastes like. And here it is: it tastes like perfection. So much so I forgot to snap a photo.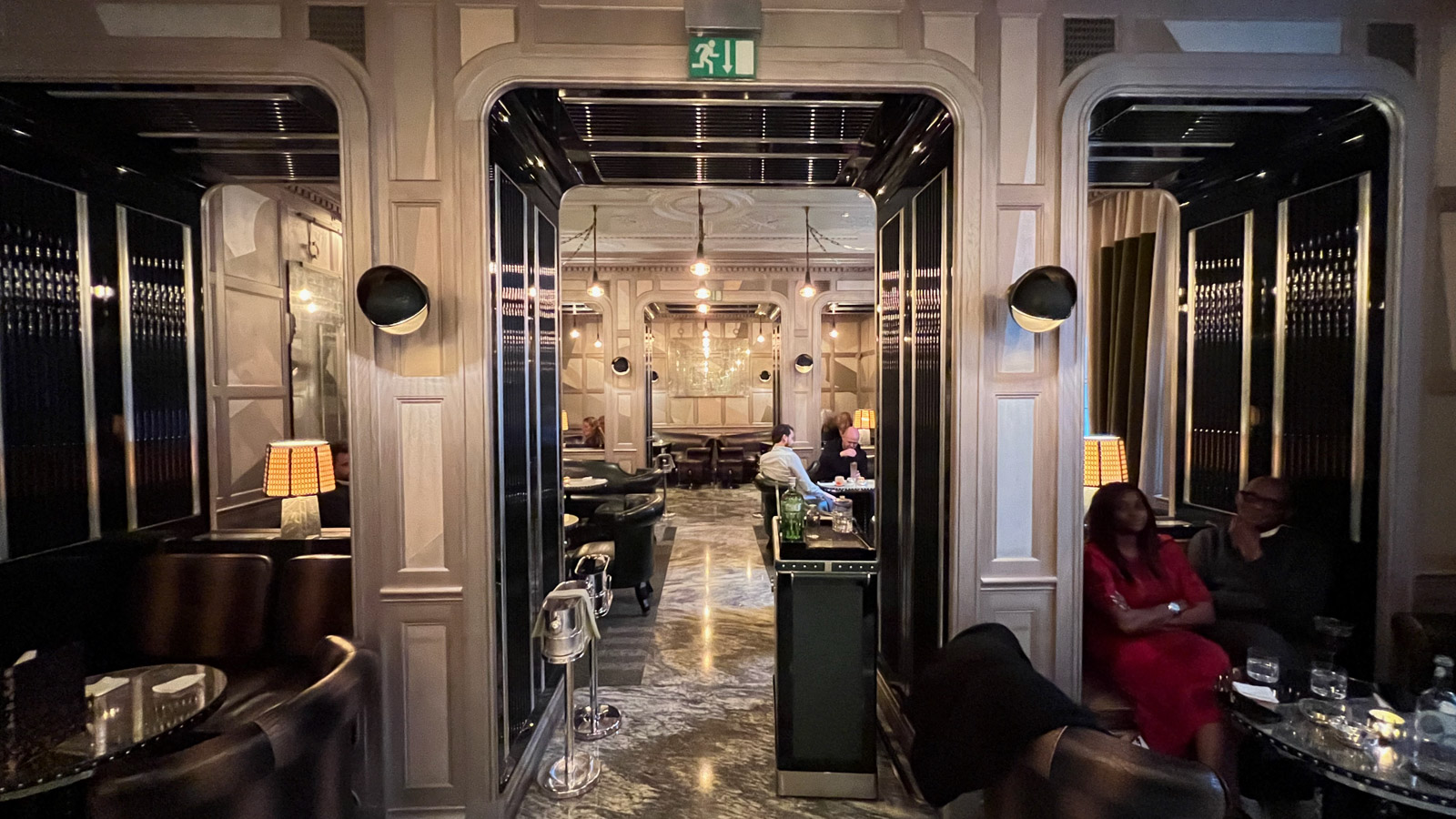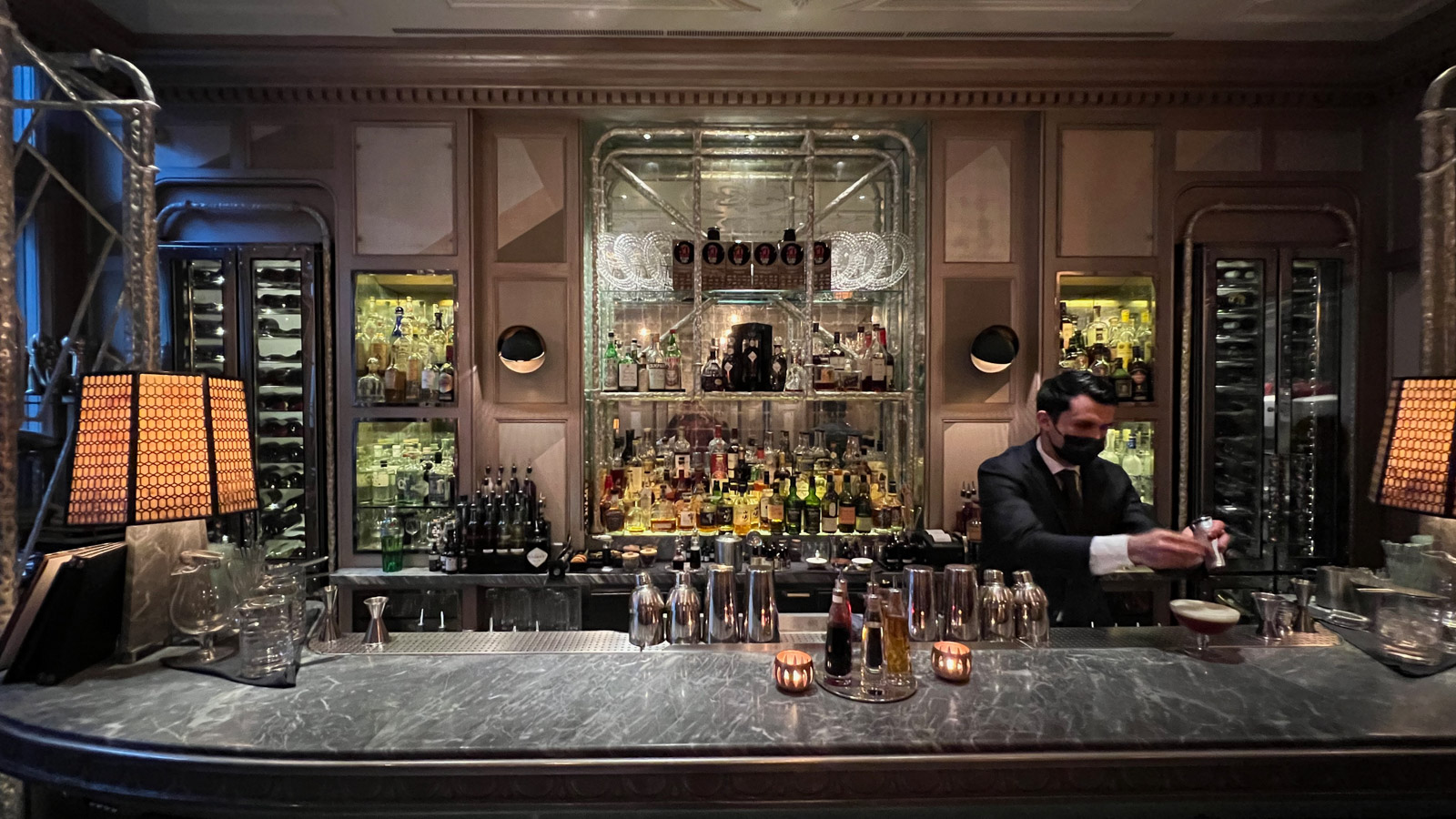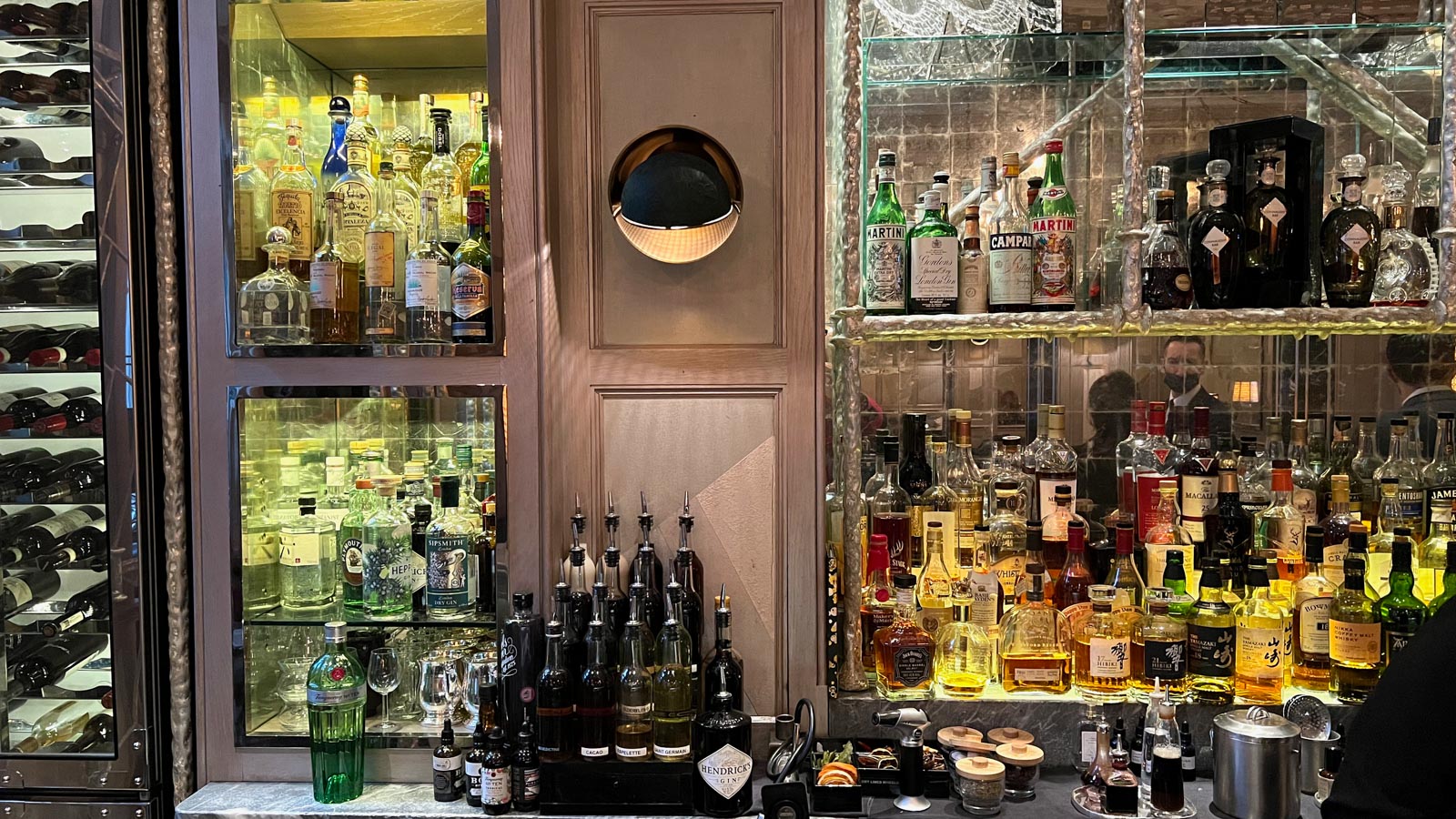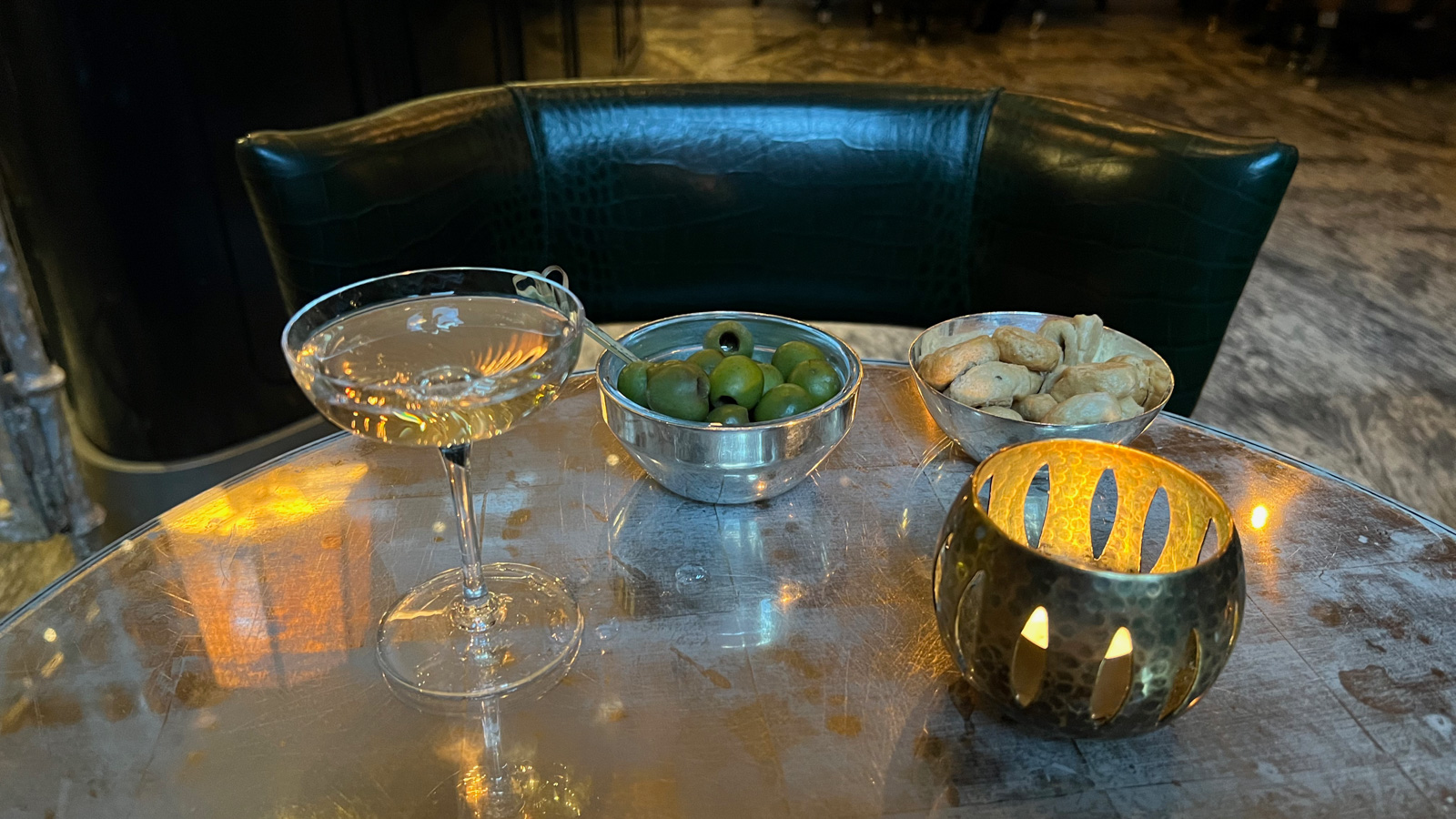 Travel to London
London in March 2022 is a traveller's paradise, with COVID restrictions a thing of the past. So if you want to experience The Connaught's next-level dining and drinking, you absolutely can.
And Qantas will fly you there in style. I flew Business Class on the Dreamliner one-way for under $500, saving thousands of dollars off the cash fare. How? I booked using Qantas Points. Take out a single credit card below, pocket the bonus points and you're almost there.
If you'd like to hear more about my incredible trip to London, you can listen to our exclusive podcast here. And if this article has got your travel juices flowing, don't forget to subscribe to the Point Hacks email newsletter so you never miss a thing.
The world is opening up, and we've got a scrumptious front row seat.
Featured deals
Experience world-class dining and drinking at London's The Connaught
was last modified:
July 24th, 2023
by