Singapore Airlines' SQ212 flight is one of the airline's several daily routes that fly from Sydney to Singapore. Its early morning departure makes it a favourable flight for Australians heading to the Lion City. With a mid-afternoon arrival into Singapore, there's plenty of time for an evening prowl. But if you're onward-bound, it's also handy timing for connecting flights out of Changi Airport.
Flying onboard SQ212? Here's what you can expect on the flight.
SQ212 flight time
SQ212 has a scheduled departure time of 7:55 am from Sydney. The total journey clocks in at just under eight and a half hours, arriving into Singapore's Changi Airport at 2:15 pm.
This is ideal timing for connecting flights. For instance, SQ322 from Singapore to London departs at 11:30 pm, giving you ample time to explore The Jewel or relax at one of the many lounges, including the SilverKris First Class Lounge. And if your final destination is somewhere a bit closer, you've got a bit of time up your sleeve until SQ712's departure at 4 pm from Singapore to Bangkok – you could be sipping cocktails in the sky by dinner time.
Also read: Singapore Airlines Airbus A350 Business Class (Singapore – Bangkok)
SQ212 aircraft type and seating
SQ212 is serviced by a Boeing 777, offering four cabin classes.
First Class on SQ212
As Singapore Airlines uses a Boeing 777 on this route, passengers don't have access to the immaculate First Class Suites that feature on their A380. Still, this First Class experience is an indulgence worth the splurge, with just four seats in a 1-2-1 configuration. When flying up the pointy end, all First Class passengers enjoy direct aisle access from the open suites.
And if you're banking on a daytime snooze, the ultra-wide seat – 35 inches, to be exact – converts into a fully-flat bed. Otherwise, you'll enjoy a generous 81-inch pitch, which allows ample legroom to stretch out.
Other perks of flying First Class on Singapore Airlines include the Book the Cook service, boasting a selection of lobster and other delicacies, plus Champagne to accompany your meal. For a full rundown of what to expect, here's our experience of flying Singapore Airlines First Class.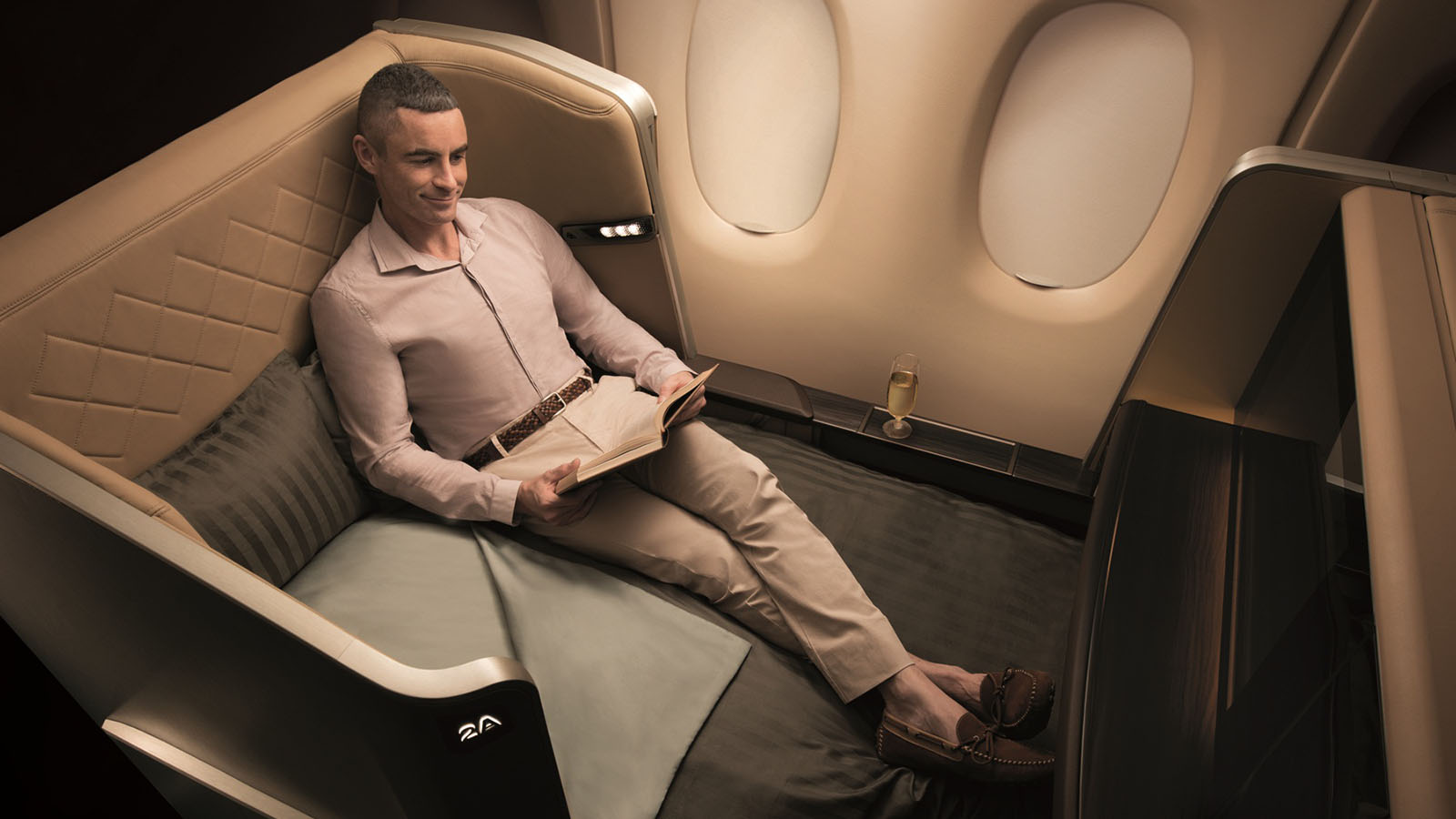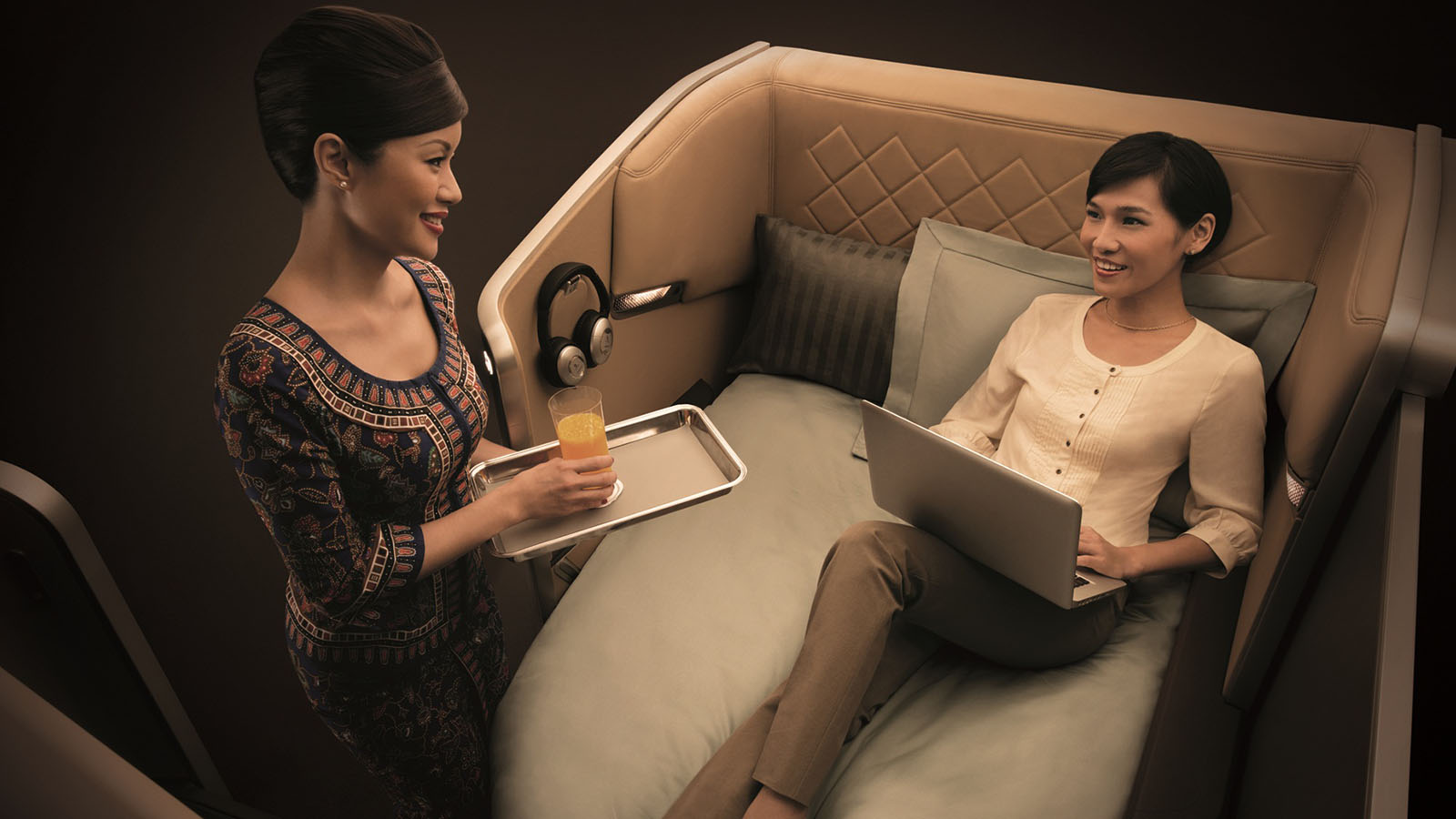 Business Class on SQ212
The 48 Business Class seats are split across two cabins. The smaller cabin located directly behind First Class houses 12 seats, while the remainder are located behind the galley that separates the two areas. The Business Class seats are arranged in a 1-2-1 layout, with aisle access available for each passenger.
Similar to First Class, the Business Class seats convert to a flatbed. And with a width of 28 inches and a 55-inch pitch, Business Class lends itself to a comfortable daytime flight to Singapore.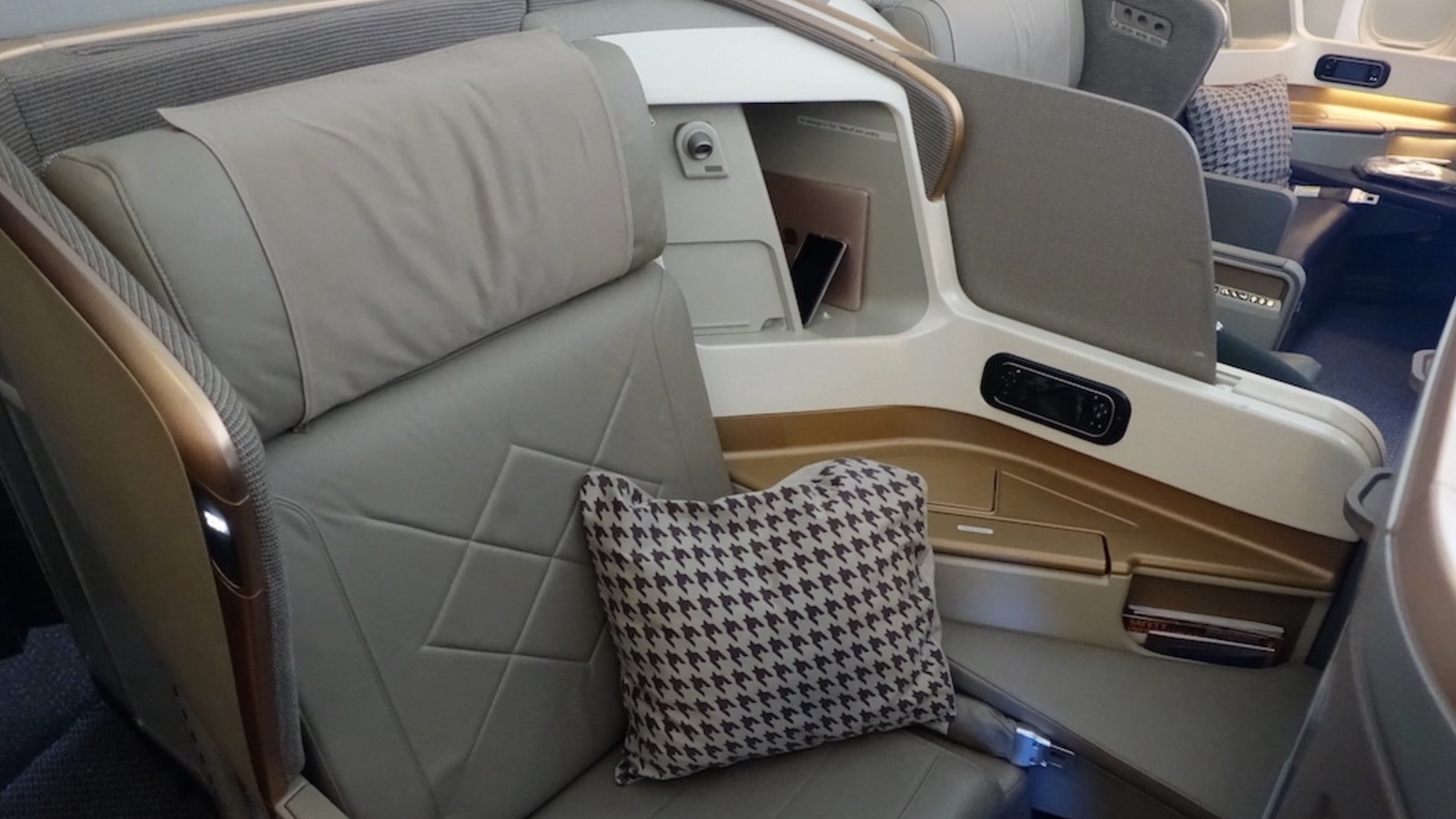 Premium Economy on SQ212
Singapore Airlines' SQ212 flight offers 28 Premium Economy seats arranged in a 2-4-2 layout. The recliner seats offer a width of 19.5 inches – half an inch more than Economy – but you'll enjoy extra legroom with a 38-inch pitch. There are no toilets or galley immediately at the front or rear of the Premium Economy cabin, which means less noise and thoroughfare during your journey. But if you're hoping to catch a glimpse of Singapore from above, note that seats 31A and 31K in Premium Economy do not have windows.
Economy Class on SQ212
Economy Class offers 184 seats split across two cabins. Arranged in a 3-3-3 layout, the seats are 19 inches wide with a pitch of 32 inches. Seats in rows 41 and 49 provide extra legroom – the trade-off is that the tray tables in these rows are tucked away in the armrest, which can reduce the seat width slightly. And passengers seated in A and K in row 49 also lose the luxury of a window – though thankfully there's lots of in-flight entertainment on KrisWorld to keep you occupied.
Lounge access when flying SQ212
Singapore Airlines SilverKris Lounge
Singapore Airlines operates two lounges at Sydney Airport. Most eligible passengers, including those flying Business Class, will find themselves in the SilverKris Lounge. This cosy space offers a variety of seating options, a substantial buffet spread, plus showers should you need a quick refresh before you take to the skies. If you're hoping to unwind in the lounge before your flight, here's how you can gain access when departing on SQ212:
Business Class passengers
Singapore Airlines KrisFlyer Gold members (+1 guest)
Other Star Alliance Gold frequent flyers (+1 guest)
Virgin Australia Velocity Gold, Platinum and Beyond members (+1 guest)
Virgin Atlantic Flying Club Gold members (+1 guest)
Members of Air Canada Maple Leaf Club and United Club (+1 guest)
We didn't mention First Class passengers because, while they are eligible to enter this lounge, there's a far superior option – the SilverKris First Class Lounge. We cover more on this below.
And if you want to fast-track your way to Star Alliance Gold Status – which gives you entry to this lounge plus several others across the globe – you can do so with the HSBC Star Alliance Credit Card.
Singapore Airlines SilverKris First Class Lounge
While Singapore Airlines' SilverKris Lounge is clearly signed so you can't miss it, the discreet SilverKris First Class Lounge is quite the opposite. Reserved for the most elite flyers, there's an aura of exclusivity from the moment you step through the unmarked door. Expect a smaller space than the regular SilverKris lounge – the eligibility list is short, after all – kitted out with a selection of luxe amenities. Enjoy a buffet of hot food, cocktails and barista coffee whipped up on the spot, and even a private shower suite. Here's everything you can look forward to in the SilverKris First Class Lounge in Sydney.
If you meet one of the requirements below, you can access this lounge before your SQ212 flight:
First Class passengers (+1 guest)
Singapore Airlines' Solitaire PPS Club members (+1 guest)
Singapore Airlines' Solitaire PPS Club Life members (+1 guest)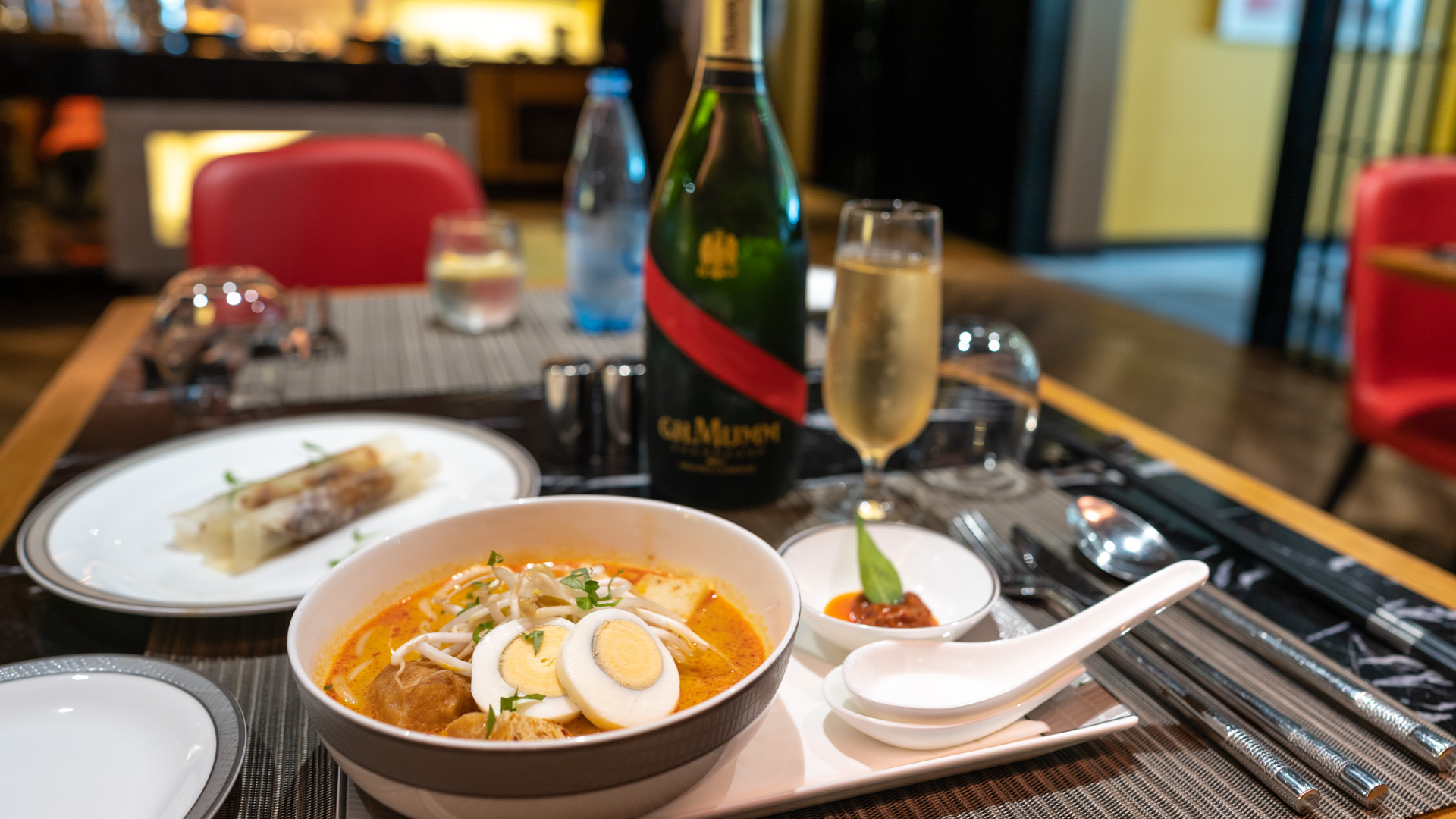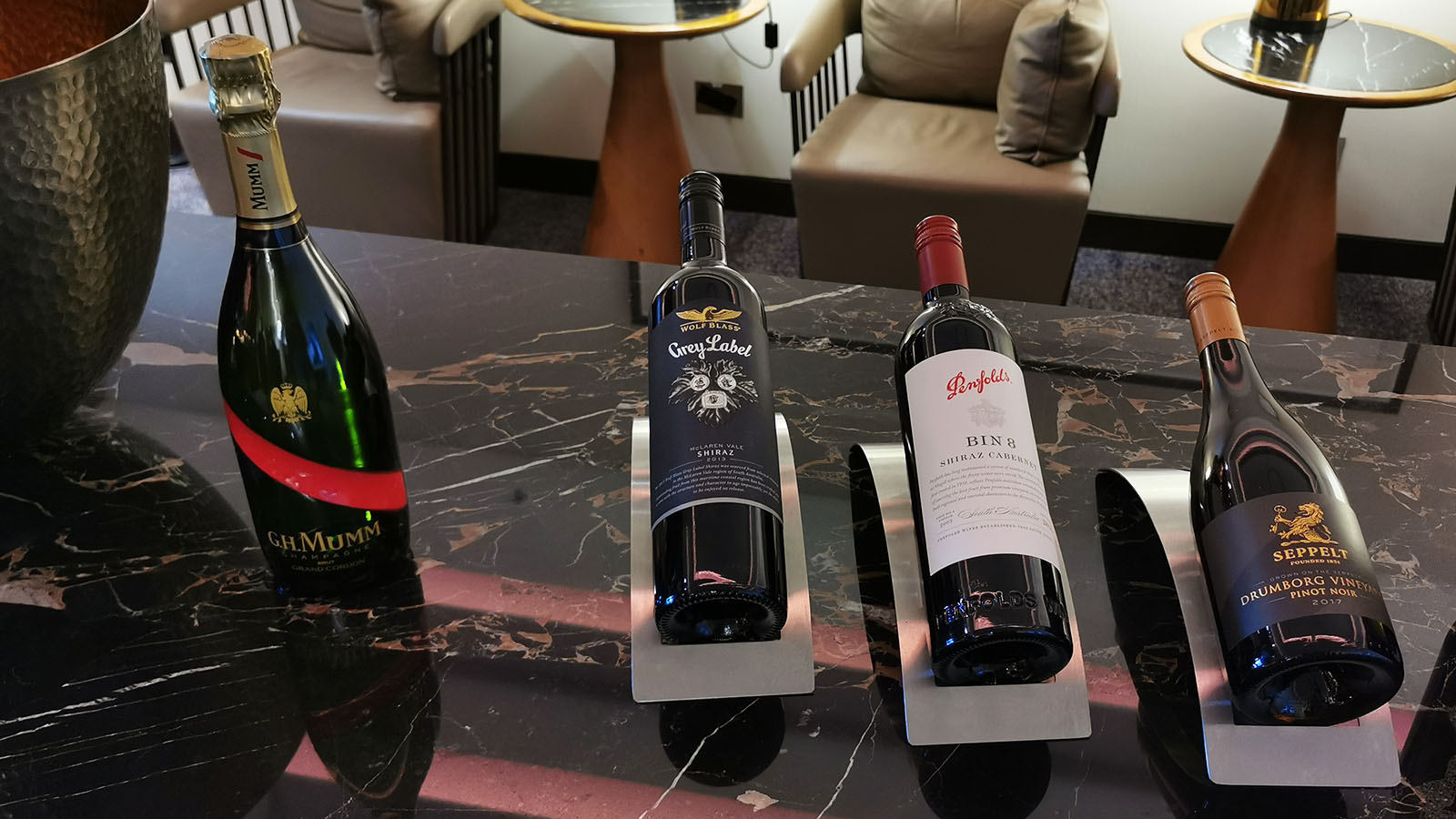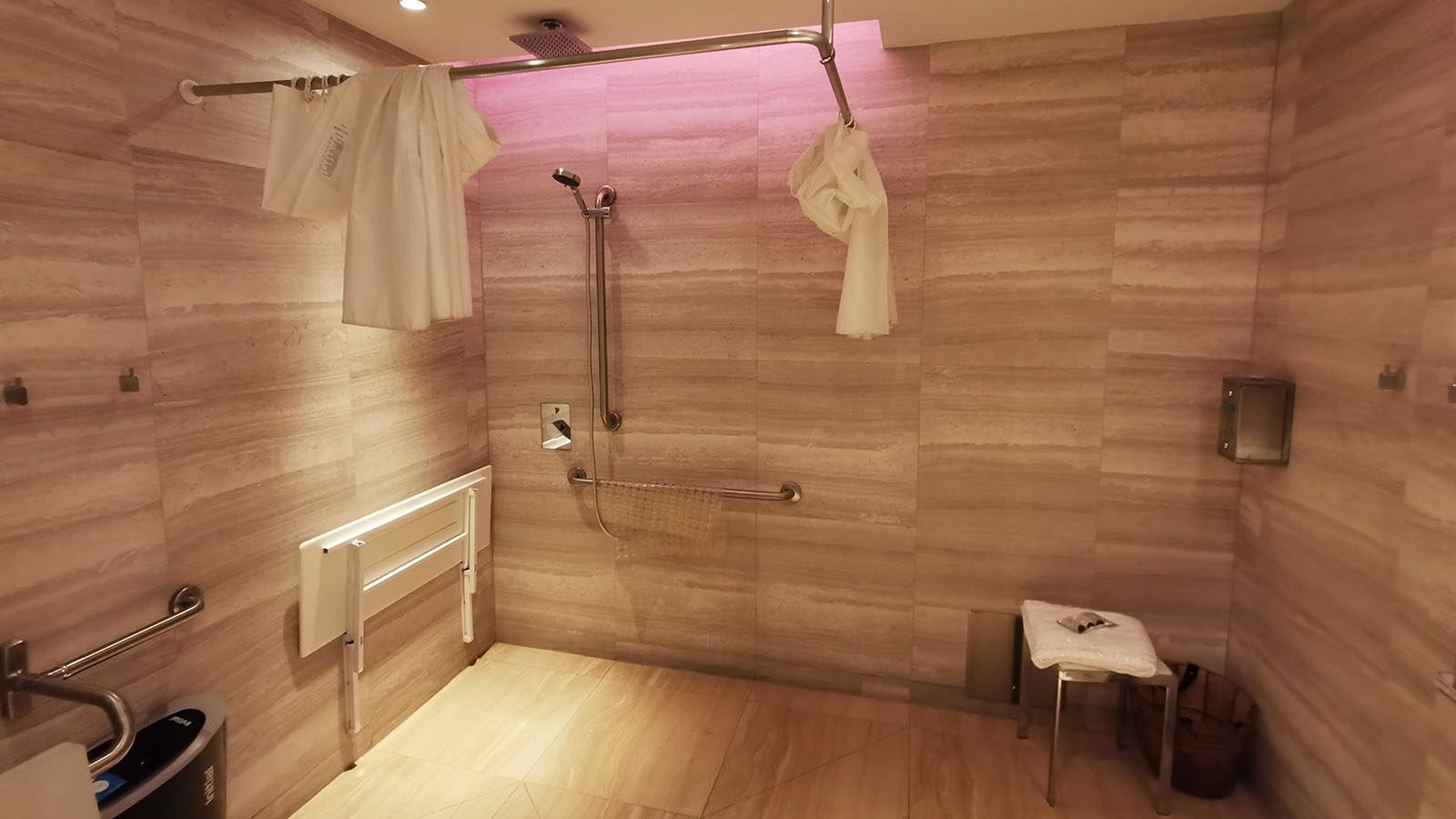 Booking SQ212 using points
Singapore Airlines flights, including SQ212, can be booked using KrisFlyer miles.
| | | | | |
| --- | --- | --- | --- | --- |
| | Economy | Premium Economy | Business | First |
| Sydney to Singapore | 30,500 | 51,000 | 68,500 | 93,500 |
KrisFlyer miles required are per person, one way. Taxes, fees and charges are also payable and vary by route.
If you're a few KrisFlyer miles short of a redemption, there's also the option of transferring Velocity Points to KrisFlyer miles for those that collect points with Virgin Australia's frequent flyer program. Alternatively, a credit card with a flexible rewards program – like the Citi Premier credit card – can be a great way to boost your KrisFlyer miles balance, too.
Alternative flights
Thankfully, there's no need to fret if you can't find availability on this flight. Singapore Airlines operates four direct flights daily from Sydney to Singapore, so there are ample options to align with your plans. SQ232 departs late morning, while SQ222 and SQ242 take off from Sydney at 3:00 pm and 6:05 pm respectively.
And if you're starting your journey elsewhere, here are some other Singapore Airlines-operated routes to consider between Australia and Singapore:
SQ278 – Adelaide to Singapore
SQ236, SQ246 and SQ256 – Brisbane to Singapore
SQ204 – Cairns to Singapore
SQ252 – Darwin to Singapore
SQ208, SQ218, SQ228 and SQ238 – Melbourne to Singapore
SQ214, SQ216 and SQ224 – Perth to Singapore
Do note that Singapore Airlines' budget carrier Scoot also operates codeshare flights on some of the routes above. Scoot flights have a codeshare beginning with SQ followed by four digits, instead of the three digits used for Singapore Airlines-operated flights.
Alternatively, here's how you can hack your way to Singapore with points on various airlines.
FAQs
What type of plane is used for SQ212?
Singapore Airlines' SQ212 flight is serviced by a Boeing 777 which offers four cabin classes.
What time does SQ212 depart Sydney?
SQ212 departs Sydney daily at 7:55 am.
Does SQ212 have First Class?
Yes, SQ212 offers four First Class open suites onboard the Boeing 777.
How often does SQ212 fly?
SQ212 flies daily from Sydney to Singapore.
Singapore Airlines Flight SQ212 (Sydney – Singapore)
was last modified:
October 10th, 2023
by